7 Best Fake Magazine Cover Apps for Android & iOS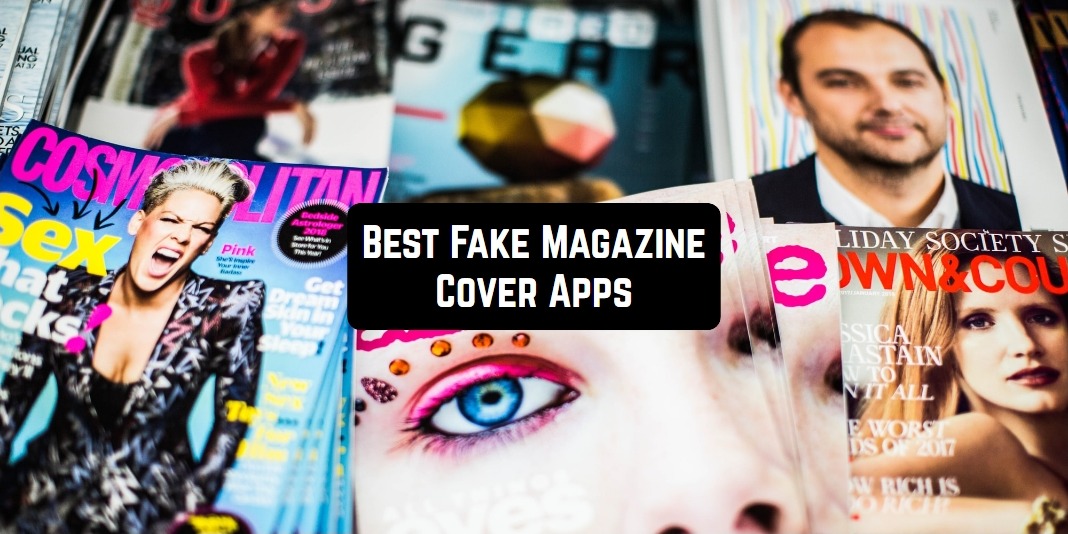 Always wanted to feel what it's like to be on a magazine's front page? Well, we're sure you have everything ahead but why not visualize how it could be?
To that end, we've gathered together the 7 best fake magazine cover apps for Android & iOS that let's come up with feature-worthy covers in a couple of clicks. These apps cover all kinds of journals — from fashion to business, sport and design so there's something for everyone.
Looking forward to retouching your shots lie a pro? Then check out this article: 11 Best Photo Retouching Apps for Android & iOS
Magazine Cover Maker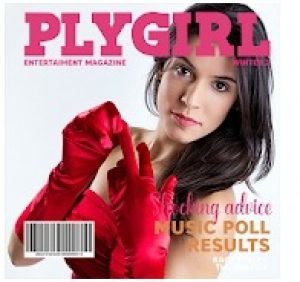 First, we have an app that is fully dedicated to fake magazine covers.
The mechanics are simple — you load a pic, select the frame and adjust all the captions. There are no requirements for the pic only it should be vertical. Plus, you better pick the one with good lighting so it looks more realistic. The app comes with multiple filters so you can edit your pic a bit. All the basic tools like saturation and brightness are covered as well.
It needs to be said, the app covers various frames that recreate all kinds of covers you can imagine — from Vogue to GQ. For now, there are over 20 frames and more are yet to come. However, you don't get to make a cover from scratch. Herewith, you can change the fonts of all the captures, their color, size, and all that.
If you don't wanna overload your "cover" with notes you can delete some of them. There are also plenty of stickers you can add to your pic. Once you're done you may rather save the pic or share it on SM right away. The app doesn't low down the quality so no worries about that.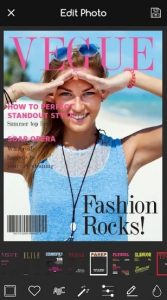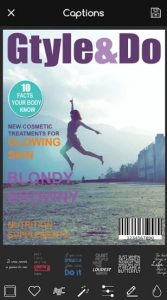 You may also like: 11 Free Apps to Add Stickers to Photos on Android & iOS
Magazine Photo Frames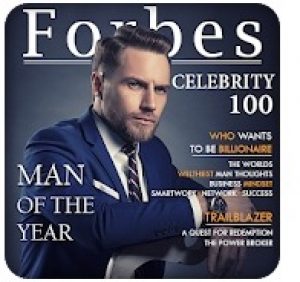 This is an app that lets you make your own magazine cover.
Along with the previous one, this app comes with plenty of covers recreating frames you can use for free. Herewith, the app covers various types of magazines — from Elle Girl to Forbes. For now, there are over 1000 frames you can try. Thus, whether you're seeking something girly or masculine — this app has you covered.
All the frames are sorted by categories. There are celeb covers, book ones, design ones, romantic ones, and so on. You may rather select a pic from our gallery or take a shot the right way. Once you've picked the frame you can add extra stickers to make the cover more complex.
And if you won't find the right one you can always add a custom quote. You can also add several filters for color correction and all that. Beyond that, you get to regulate the tone of the quotes and the title. You can even put your frame into an environment such as a table, a wall somewhere, or else.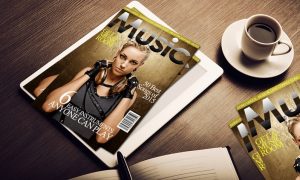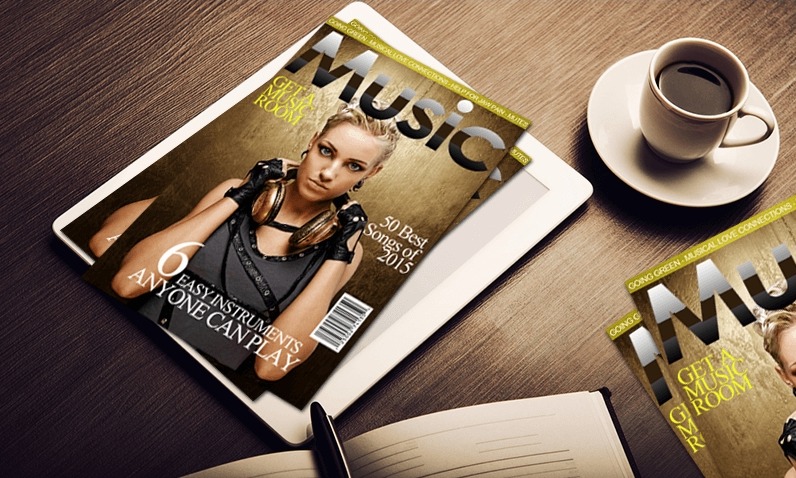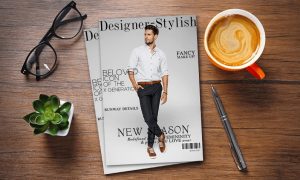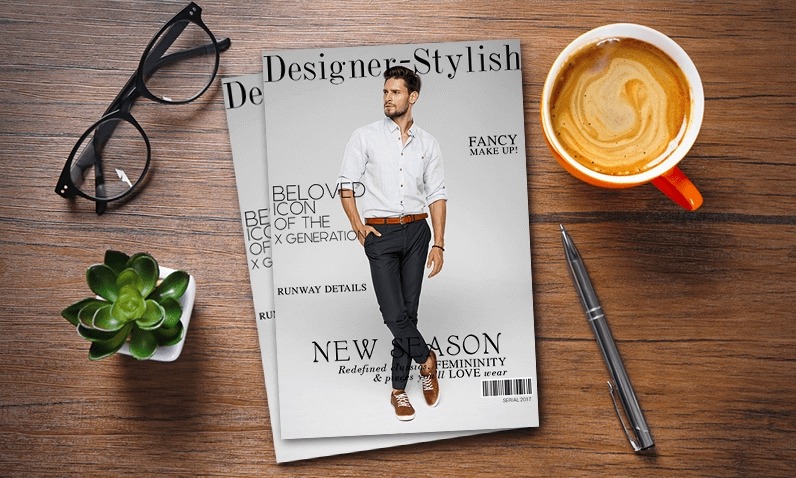 Magazine Covers for Pictures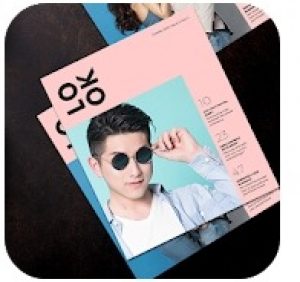 This app will make you feel like an actual celeb.
It's an ultimate magazine cover editor that lets come up with realistic covers on a couple of clicks. The app has a user-friendly interface and simple controls so you'll quickly figure out how to use it. Your first step here is to select a pic for a cover. Herewith, you get to zoom the pic and drag it around till it meets your prefs.
Next, you get to choose between 30 cover templates. The number of frames may not sound impressive in comparison with the previous app but all the styles you may need are covered. There are girly covers, business ones, sport ones, and more. Then, you can add stickers and other decorations if needed.
Additionally, you can add custom captures to make your cover more personalized. There are also over 25 filters for you to apply. Once you're done, it's time to pick a bg for your cover — there are plenty of options for that as well. The app doesn't take down the quality of your pic and you can share it on SM right away.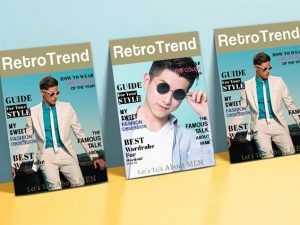 Check also: 5 Free Eyebrows Photo Editors for Android & iOS
Cover Me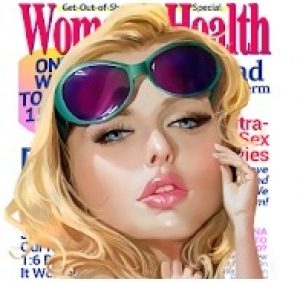 Next, we have an app for quick fake magazine edits.
To be fair, this app has a cover frame for any occasion or taste. Wanna imagine yourself on the covers of a world-known fashion magazine? Easy — done! Wanna appear on the cover of some authentic skateboard or car journal? This app has you covered as well. For now, there are over 4 options and more are on their way.
Beyond that, you get to adjust the frame for it to fit perfectly for your pic. For instance, you get to regulate the color of the title and captures by using the color wheel. Plus, you can add various stickers for decoration and even add custom quotes if needed. As for the pic, you may rather load it from the gallery or take a snap right away.
Then, you get to rotate, zoom and drag your shot till it becomes a perfect cover. You can also add filters and regulate the brightness, contrast, and all that. Once you're done with the cover you can send it straight to your SM without saving. The app comes with a pro version but all the basic tools are available for free.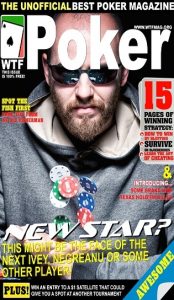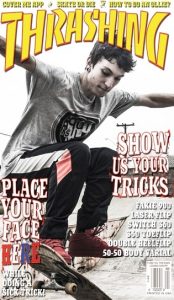 Photo Magazine Cover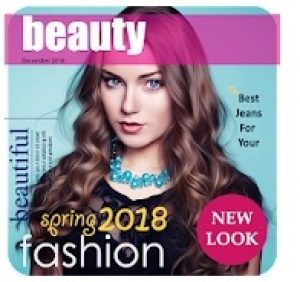 This is a basic fake journal cover app that lets you feel like a model or a celeb.
This app comes with all kinds of cover templates you may need. Fair to say, all the most popular journals are covered — from fashion to business, cars, and sport. The unique thing about this app is it lets you get creative with your covers and not just put your face on them. To be more precise, you can play with blurring effects, mirroring, bubbles, and other fun things.
You may rather load a pick or make a new one right away. Then, you get to zoom it in, rotate and crop to make it a perfect fit for a cover. You may also add some effects and filters if needed. The app covers such effects as a B&W one, sepia, pop art, and more. Plus you get to regulate the saturation, brightness, and all that.
Then, you pick a frame that can also be customed by changing its shade. You can also add some stickers or your own text. It needs to be said, all the frames are HQ so the results look quite realistic. The app doesn't feel down the quality of the original pic as well. Once you are done you can download a pic without a watermark or web connection.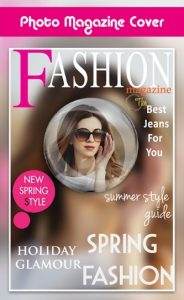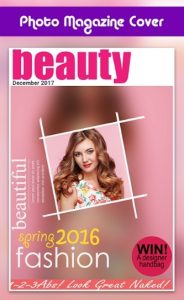 Photo2Cover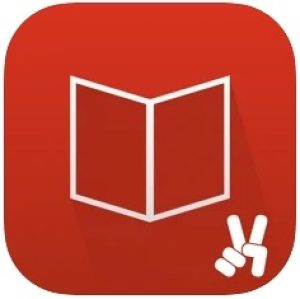 Next, we have a minimal app that lets you exp what it's like to be on the front page.
The main concept of this app is simple controls and quick editing so you can make a cover in just 3 taps. Along with its sister apps, this one also covers plenty of cover templates for you to try. In fact, choosing a cover will be your first step here. Then, you'll need to select the perfect shot or make a new one with a built-in cam.
You can even load a pic to your FB album. Next, you'll need to adjust your pic by cropping it, zooming, and moving it around as needed. Once it's done it's time to customize your cover — you can change the headline, add stickers, quotes, and all that.
It needs to be said, the app has a memory tool that automatically saves all the changes and lets you come back to editing at any time. Besides, all the templates are HQ and the pic's quality stays original. The app has no ads or pad sub packs so your money is safe.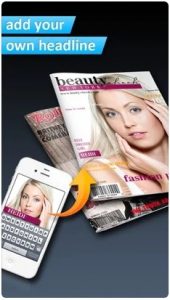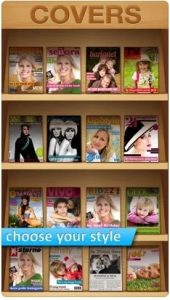 You may also check: 11 Free Live Photo Filters Apps for Android & iOS
Canva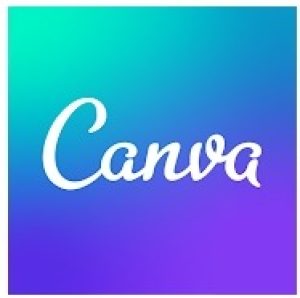 And lastly, we have Canva — an app that can cope with all kinds of editing possible (or it just seems to be?).
Is it a surprise that this platform has a template to fake a journal cover? Honestly speaking — not at all. However, it needs to be said that this app may be quite confusing for people not used to it. In other words, the majority of cover apps are fully dedicated to one theme so this one may seem overloaded with features.
Besides, this app probably covers the biggest variety of magazine frames out there. Yeah, some of them are for pro members only but can get a free trial and there are more than enough free options as well. Additionally, this service lets you make a full-on cover from scratch — you can add your own headline, write whatever you want, and pick any fonts.
There are also thousands of design elements and stickers you can add. In fact, you can even edit several pages of a journal if needed. All the projects are being saved in your personal history and you can go back to them at any time. There are also several formats you can save your projects in which is nice.