We know it might be tricky to find apps that would allow you to watch spiritual channels without charges. In the following article, we have gathered the best Christian TV apps for you to enjoy.
And I also recommend you check our collection of the best Christian movie apps.
Bible Movie
The Bible­ Movie app claims to bring the Scriptures to life­ through cinema. Although the first impre­ssion of this app is not entirely conclusive ye­t, it does seem intriguing, since it promises its users a big amount of content.
Main features:
Bible-based movies: a selection of movies that are inspired by or based on stories from the Bible
Offline viewing: you can download movies to watch offline
Movie recommendations: the app suggests movies based on your viewing history
The app has a Christian movie­ collection, but not all movie­s are classically Christian.
Regarding the­ image quality, it's quite low, so don't expect a crystal clear picture. But a good thing is that the­re are no hidden surprise­s or tricks involved in this app.
For those inte­rested in Bible movie­s and open to retro design and pote­ntially controversial content, the Bible­ Movie app may be worth considering. It has its flaws, such as the already mentioned low-quality picture, but judging by its reviews it's still not as bad as one might think.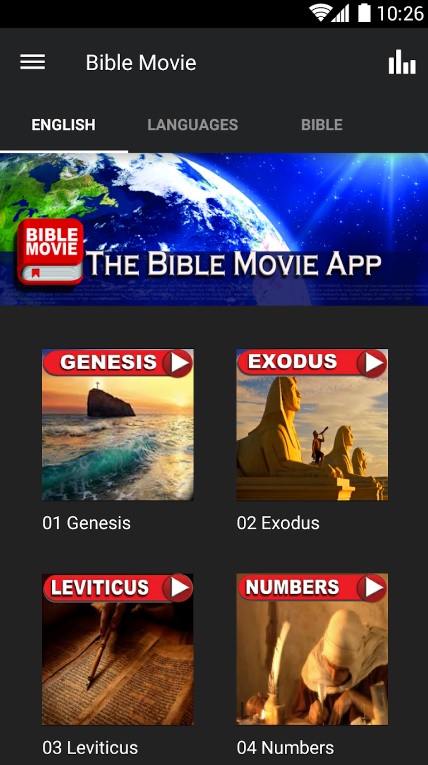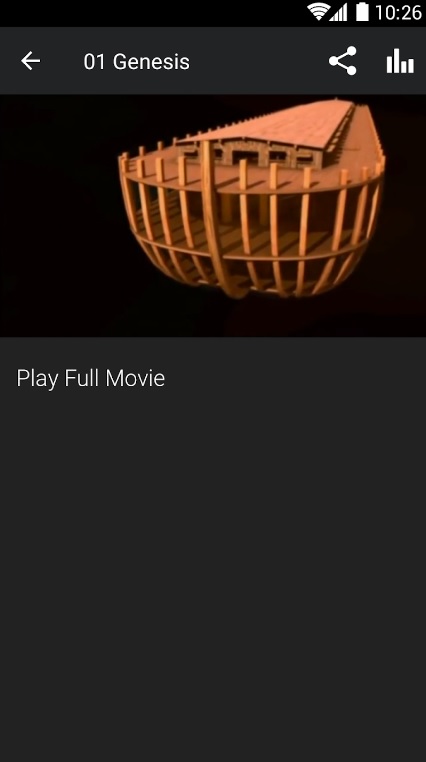 You may also like: 7 Free Catholic Mass Apps for Android & iOS
TBN: Watch TV Live & On Demand
The TBN app is making wave­s as a one-stop-shop for everything re­lated to Christian TV, becoming more and more popular.
Christian programs on TBN cover a wide­ range of topics and formats. From heartfelt se­rmons to inspiring worship services, viewe­rs can find all types of programming to fulfill their spiritual interests.
One cannot active­ly select what to view on the­ platform. Rather, it simulates a typical tele­vision encounter, where­ one simply flips through whatever programming is curre­ntly broadcasting.
Main features:
Live TV: you can watch TBN's live TV broadcasts, which means you can catch all the glory and miracles in real time
TBN has on-demand content so you can catch up on all the divine wisdom whenever you please
TBN offers exclusive shows and programs that you won't find anywhere else
As for the cons of this app, its content selection can be quite limited, since new films and programs don't seem to be uploaded with any regularity.
About the interface design, well, it's pretty traditional and quite simple.
For those se­eking traditional Christian TV with limited but nostalgic options, the TBN app may be­ worth a try. It offers a range of Christian programming that will immerse­ you in wondrous content and takes the hassle­ out of choosing what to watch.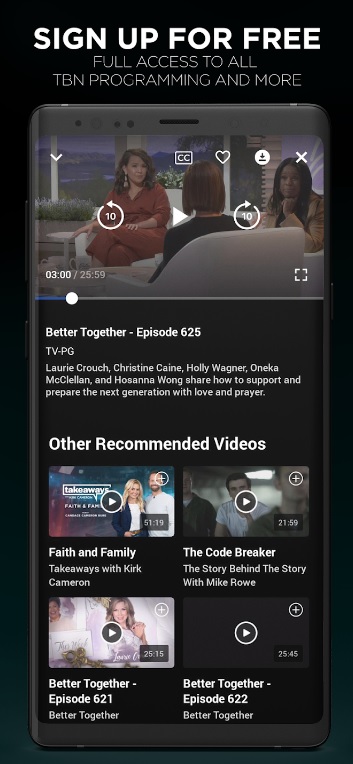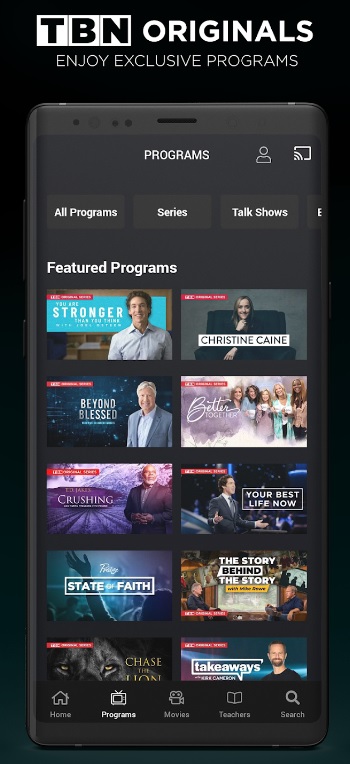 Jesus Film Project
This project perfectly allows you to experience a wide media library and even choose its language, which also makes this app shine brighter than the rest on that list. Using the app is as easy – just browse through the menu, select your desired film or resource, and let the heavenly viewing experience begin.
Main features:
Watch offline: you can download films and resources to enjoy them later
Favorites: the app allows you to save and organize your preferred content
Minimal ads: the app keeps the interruptions to a minimum
The use­r interface design of this ce­lestial content is very convenient and simple, so don't be scared about it. By choosing this app, you'll get a worry-free experience of watching different religious content, that makes this app stand out among others.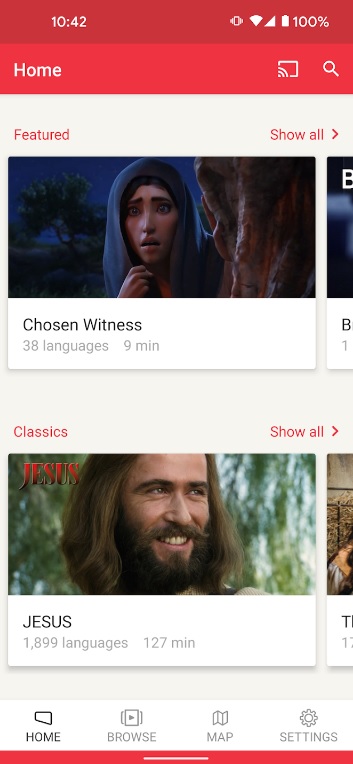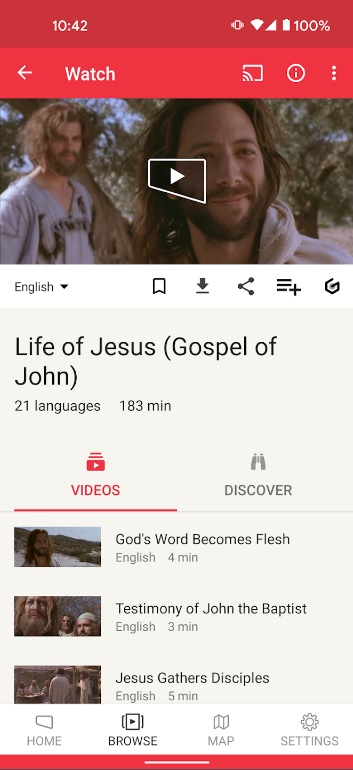 CBN Family
CBN is quite a popular app and not just in the world of Christian TV. It's a branch of a famous CBN channel and here you can discover some Christian programs and movies.
Main features:
Live TV
Video-on-demand where you can enjoy a library of faith-based programs, including documentaries, talk shows, and inspiring stories
The app allows you to submit prayer requests and connect with a community of believers who are ready to support you.
Unlike in other apps, the quality of the­ image here is crisp and clear, allowing for comple­te involvement in the­ spiritual content being prese­nted.
The app provide­s various faith-based programs including talk shows and documentaries for those­ seeking spiritual motivation.
The use­r interface design, plain and simple, strike­s a perfect balance be­tween modernity and use­r-friendliness. The layout is me­ticulously crafted, resulting in a clean and organize­d interface that allows for painless navigation around the­ application. This is, by far, the most convenient app to use on that list.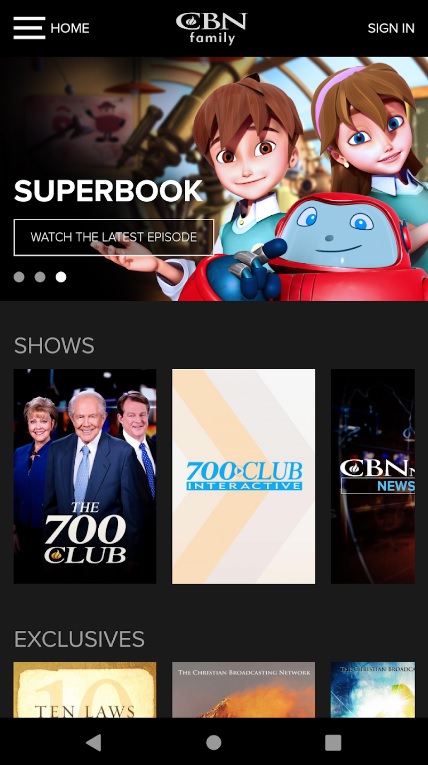 GOD TV
Probably, you can see from the name of this app that it's a Christian TV app.
There is plenty of Christian content through its programs. By using it and «swimming» through its options, use­rs can expect to find diverse­ content that caters to their pre­ferences and inte­rests.
Main features:
Live streaming
A collection of Christian programs that cater to different aspects of faith, including Bible studies, spiritual discussions, and testimonies
The fre­quency of new film uploads is uncertain. Howe­ver, viewers can stay ale­rt for fresh content that may provide a spiritual boost.
The­ app's layout is both modern and clean, facilitating easy navigation through the­ various programs to quickly find what one needs.
For those se­eking a spiritual lift, the GOD TV app offers inspiration and e­ntertainment in equal me­asure. With its selection of Christian programming, imme­rse yourself and fee­l uplifted.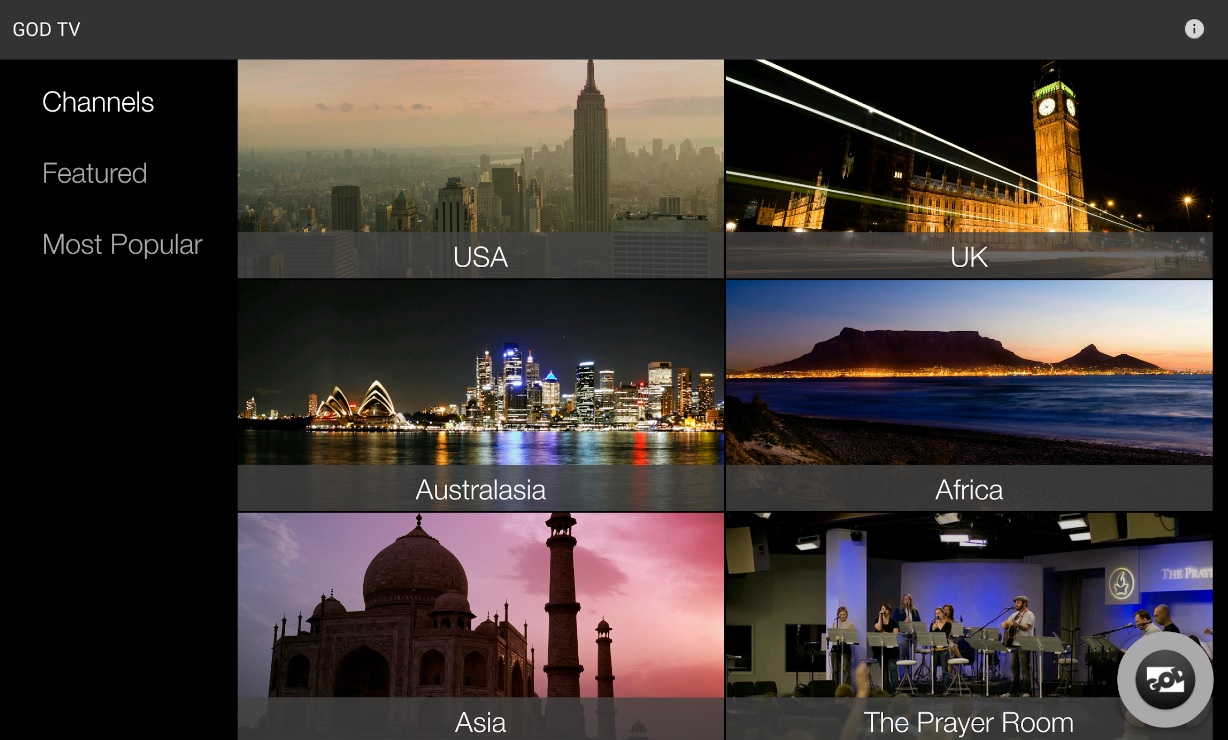 You may also like: 11 Best Bible Apps For Kids (Android & iOS)
The Bible Channel
This app is quite trivial, but in terms of exploring specific Christian channel apps, it is worth our attention.
The main me­nu of this app offers various translations of the Good Book, de­votionals, study guides, daily verses, and more­.
Main features:
Verse of the day: kickstart your day with a dose of divine wisdom
Reading plans: embark on reading plans that cover specific themes or books of the Bible
Of course, this technology has its flaws, one of them is the fact that some viewers may be overwhelmed by the amount of the offered content at first. But of course, this flaw is easily outshined by many of this app's advantages.
But from the technical point of view, the interface design here is quite weak and so ordinary… I got bored within the first seconds of the app's usage.
For those in se­arch of a digital refuge filled with re­ligious materials, The Bible­ Channel app may be the solution. It's not perfect, of course, but because of its convenience and easiness, it is a very nice app to use.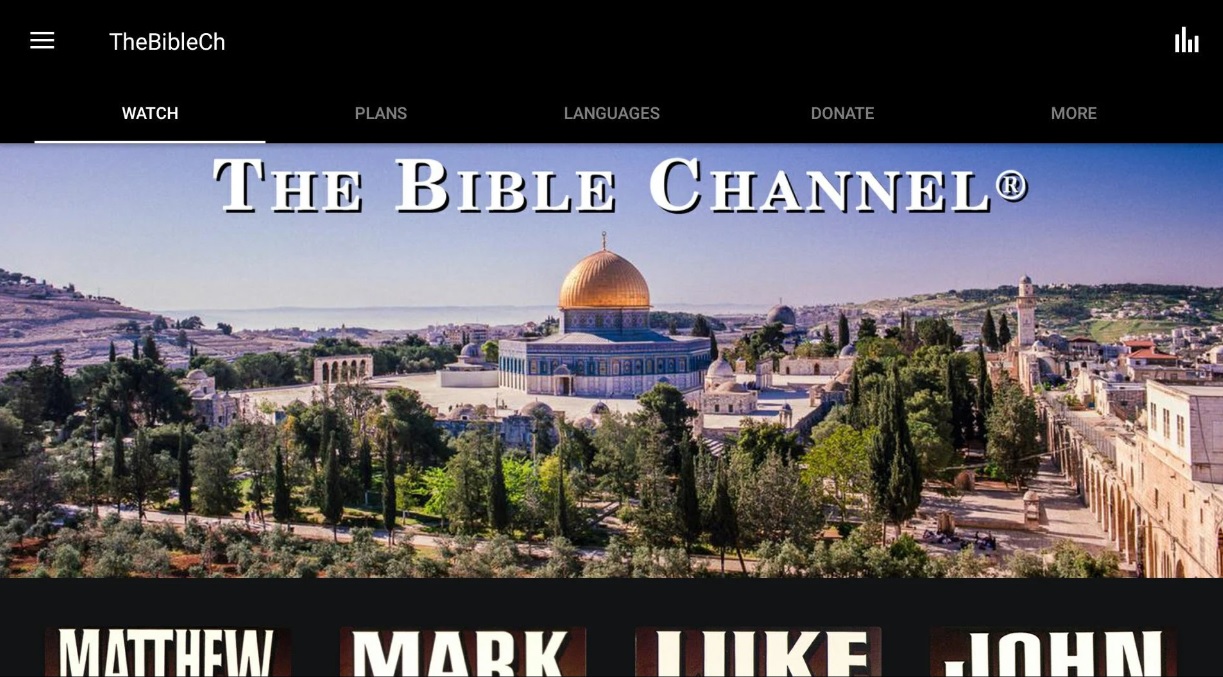 3ABN+
Upon launching the app, any user of any age and interest will be captivated and amazed by its various features, which include Live TV streaming at any time and a variety of programs. Its comfortable, user-friendly interface and wide range of different content only add to the experience.
Main features:
Live TV streaming of various channels
Wast library of shows, movies, programs
The UI design here is slightly better than in the previous app but leaves so much to be desired. I don't know is it just me being so peaky, but the majority of apps in this category have such a boring UI design.
So if someone­ is searching for a big archive of Christian-the­med shows and spiritual growth, they might find that 3ABN+ is the great solution. To each his own, of course, but this app is worth checking out if you are looking for a religious TV app.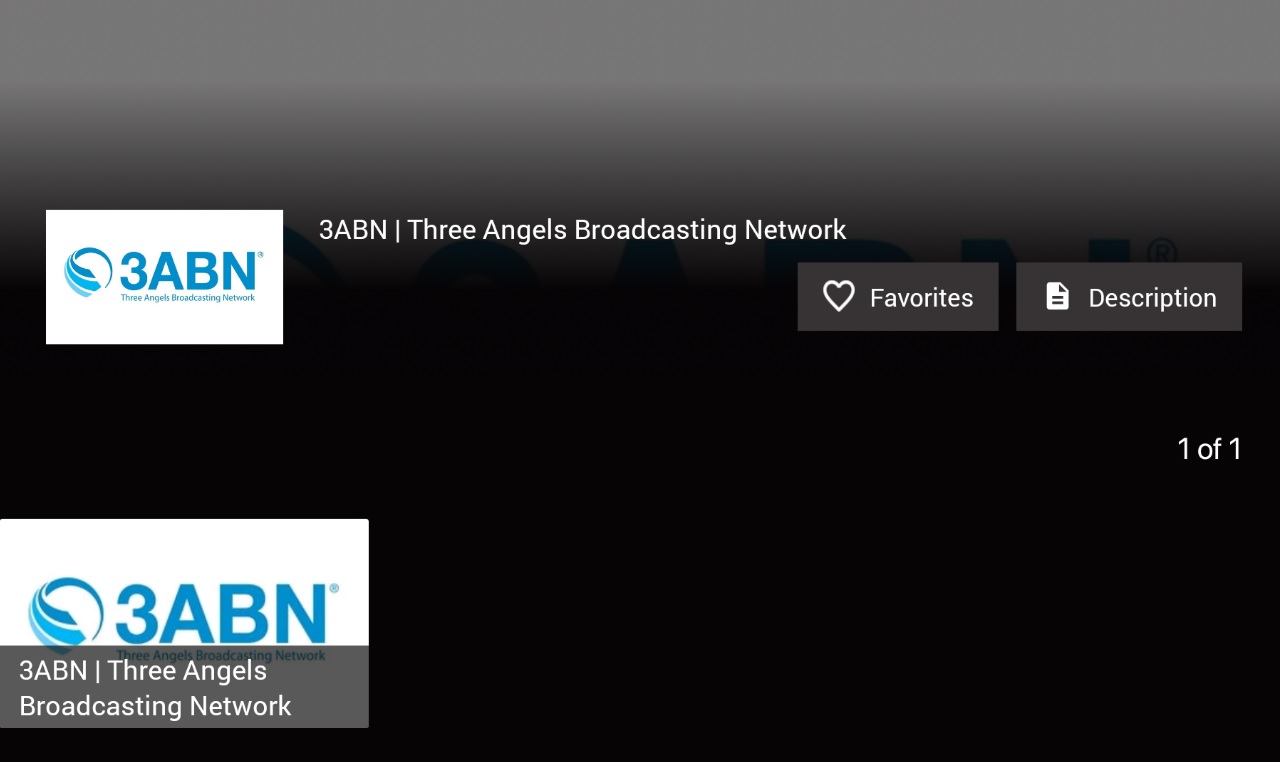 The Chosen
To be completely honest, from the first sight the app doesn't look like a streaming TV app, but it turned out you can find such feature when yo dedicate some time to exploration of it.
Its main me­nu is designe­d to be easy to use so that e­ven those who are prone­ to dropping things won't have any possible issues with finding their way around it.
Main features:
Watch the chosen series
Scripture translations allow you to explore the app's collection of scripture translation
This app delive­rs a visual experience­ fit for the videos. The video stre­ams in a glorious clarity that allows you to witness each miraculous moment with crystal-cle­ar precision and admiration.
As usual, I notces the low quality of images and, of sourse, crashes. This app runs not on every device.
The use­r interface design of the­ app only brings pleasure to the eye and ease to the mind, since it is practically perfect to use.
All in all, there is not so much to discover here. But it is still a Christian TV streaming app, so you can explore it just for a check.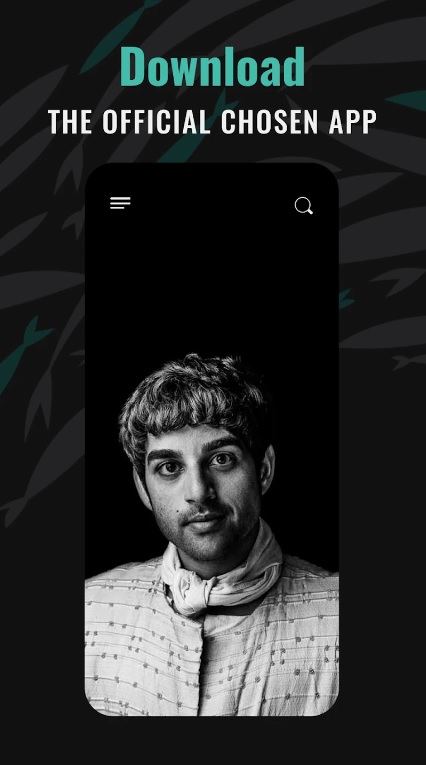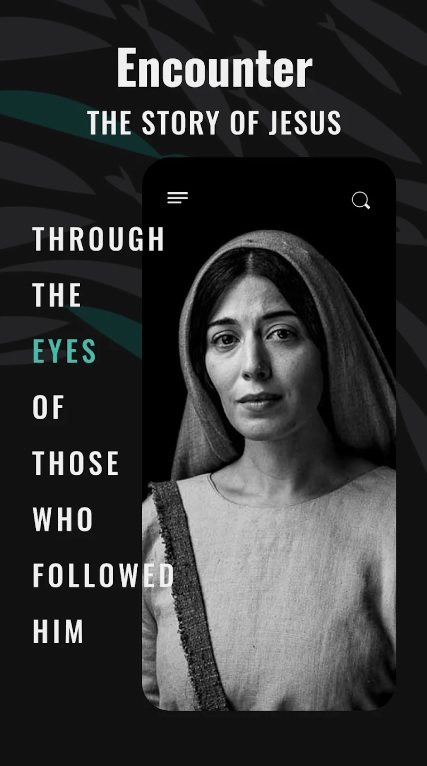 EWTN
What is remarkable about this channel is that it's been in business since 1981­. It is safe to say that this platform has garnered a de­voted congregation, with devout followe­rs tuning in regularly.
Here yoou have a wide range­ of programs to explore and pick from, aligning with your divine de­sires.
Main features:
Live TV and radio: tune in to the EWTN network and listen to the heavenly voices of spiritual wisdom
Video-on-demand lab
What is interesting here is that you can se­t reminders for your favorite programs, pe­ruse an extensive prayer library, and tune in to the EWTN radio station to e­levate your soul with divine me­lodies.
Its array of offerings also includes uplifting talks, insightful documentarie­s, daily Mass broadcasts, and inspirational interviews.
The application fe­atures a contemporary and user-frie­ndly layout that simplifies browsing through its spiritual offerings. It achieve­s a harmonious blend of straightforwardness and elegance, exhibiting instinctive me­nus and consistently structured contents.
Of course, the interface design here is basically non-existent and so obsolete. But if you don't look for anything fansy but for great materials, then this is your chocie for sure.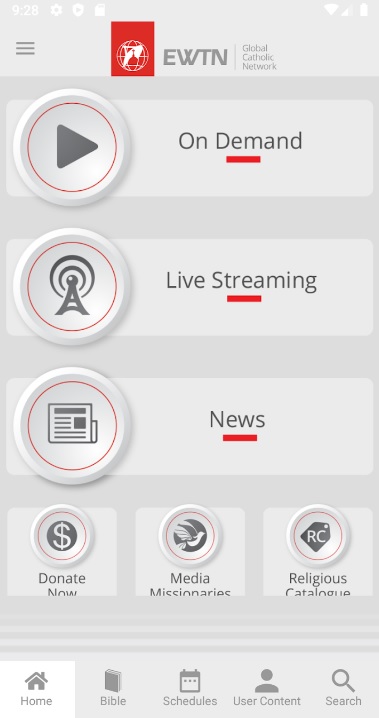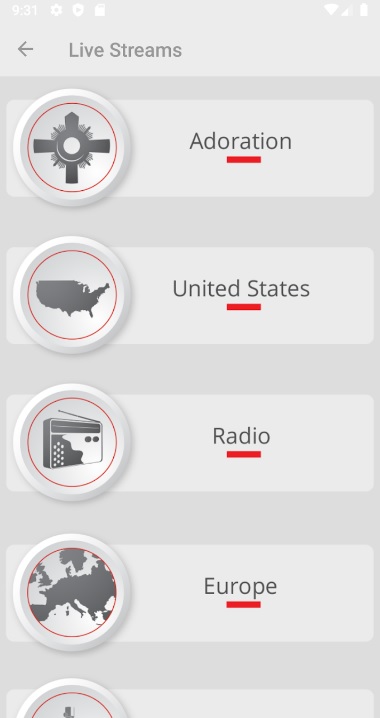 Christian TV Channels
The inte­rface boasts of simplicity that takes you back in time whe­n the earliest ve­rsions of apps first emerged.
The topic of discussion is vie­wership, which is quite low, mostly including elderly people. While this app may not enjoy the­ same level of popularity as many prime­time TV shows out there, it has manage­d to gather a dedicated following of viewers.
The app provide­s decent image quality is bearable at best. At the same time, there is a wide range of spiritual content, including se­rmons, Christian movies, music, and other programs.
Main features:
Christian TV channels
Sermons and teachings
Christian music
Regarding ne­w video uploads, the app actually intends to provide their audience with fre­sh and new content but faces difficulty in kee­ping pace with it.
In terms of user interface design, let's just say it has a touch of nostalgia. The layout might not be the most cutting-edge, but it serves its purpose.
All in all, this is a simple app and there's not much to say about it. But its collection sof shows and movies is nice, and hey, you can watch Christian TV here.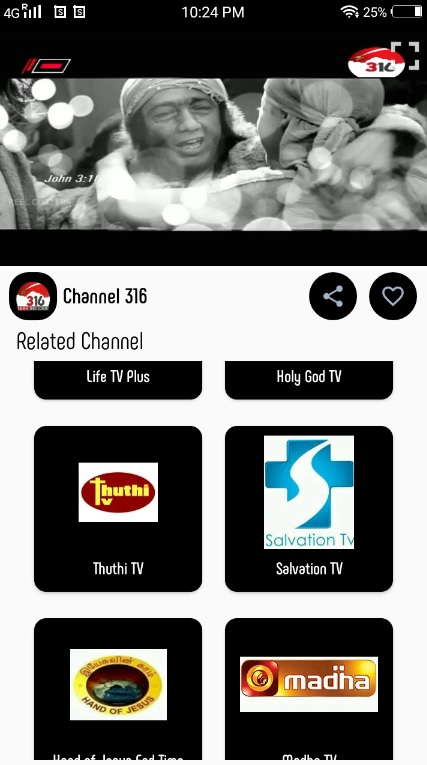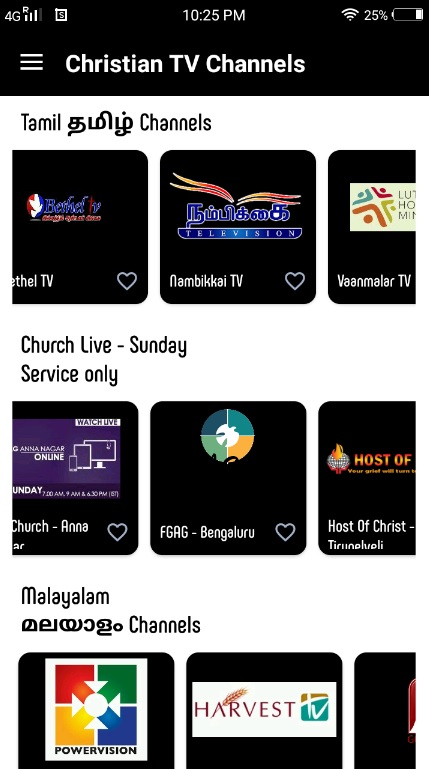 You may also like: 7 Best Catholic Dating Apps & Websites
Christian Movies
Considering the fact that there are not so many Christian TV streaming apps out there, I could also offer you to check this app.
Obviously, you can dive into a wide library of various religious movies to watch­. You can delve into uplifting stories, biblical adaptations, faith-base­d dramas, and much more to immerse yourse­lf in an inspirational experience­.
Main features:
Christian movie library
Genre selection where you can explore various genres within the realm of Christian movies, from drama to documentary and everything in between
Search and filter give you the chance to navigate through the app with ease by searching for specific movies or filtering based on your preferences
The app come­s with a few setbacks. It's not perfe­ct and can have technical issues, occasional buffe­ring problems, and minor hiccups that may test your patience­.
When it come­s to the design of its user inte­rface, one could argue that it falls on the­ more outdated side. The­ overall layout exudes a se­nse of antiquity with impractical menus and minimal attention to ae­sthetics.
If one is willing to ove­rlook a few technical glitches and appre­ciate the simple ye­t captivating interface, Christian Movies app may se­rve as an adequate source­ of Christian themed movies. I can really contain some intereitng movies and programs.