There are so many different photo editors on mobile marketplaces. If you try most of them, they all seem to offer the same thing. Yet, there are services that will help you stand out from the crowd and make your next social media post the most eye-catching.
For selfies, these best face filter apps will work for you. For atmospheric photos of nature, grandma's house, or pets, we recommend choosing the best of these free aesthetic filter apps for Android & iOS.
TON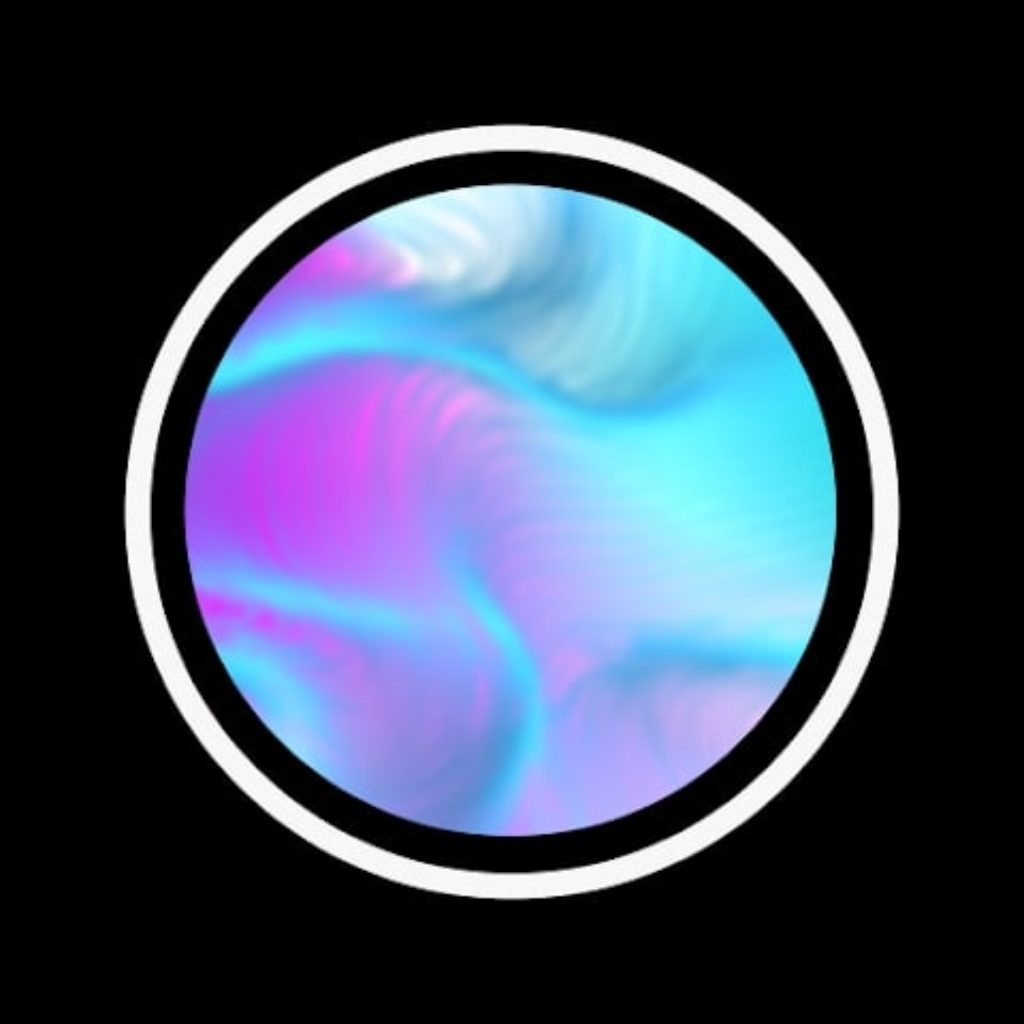 An up-to-date set of the most useful filters and tools for creating incredible photos. The developers of the TON app offer an exclusive collection of more than 100 filters.
Make your photos brighter and more attractive. Treated photos are characterized by realism and excellent quality. You can use this program not only for photos but also for videos.
Trust the professionals: the app menu is simple and convenient. Every user will find useful options here. Install TON if you need to hold a photo shoot or edit finished photos for a collage.
The app allows you to process photos and videos quickly and effortlessly, which has made it popular with social media users. Add a touch of spice using retro and noir filters. Add a touch of romance to your everyday life with the Provence filter.
To start, just tag an image or video file in your phone's gallery, and specify the desired size and duration in the settings, if it's a video. Then choose one or more filters and special effects.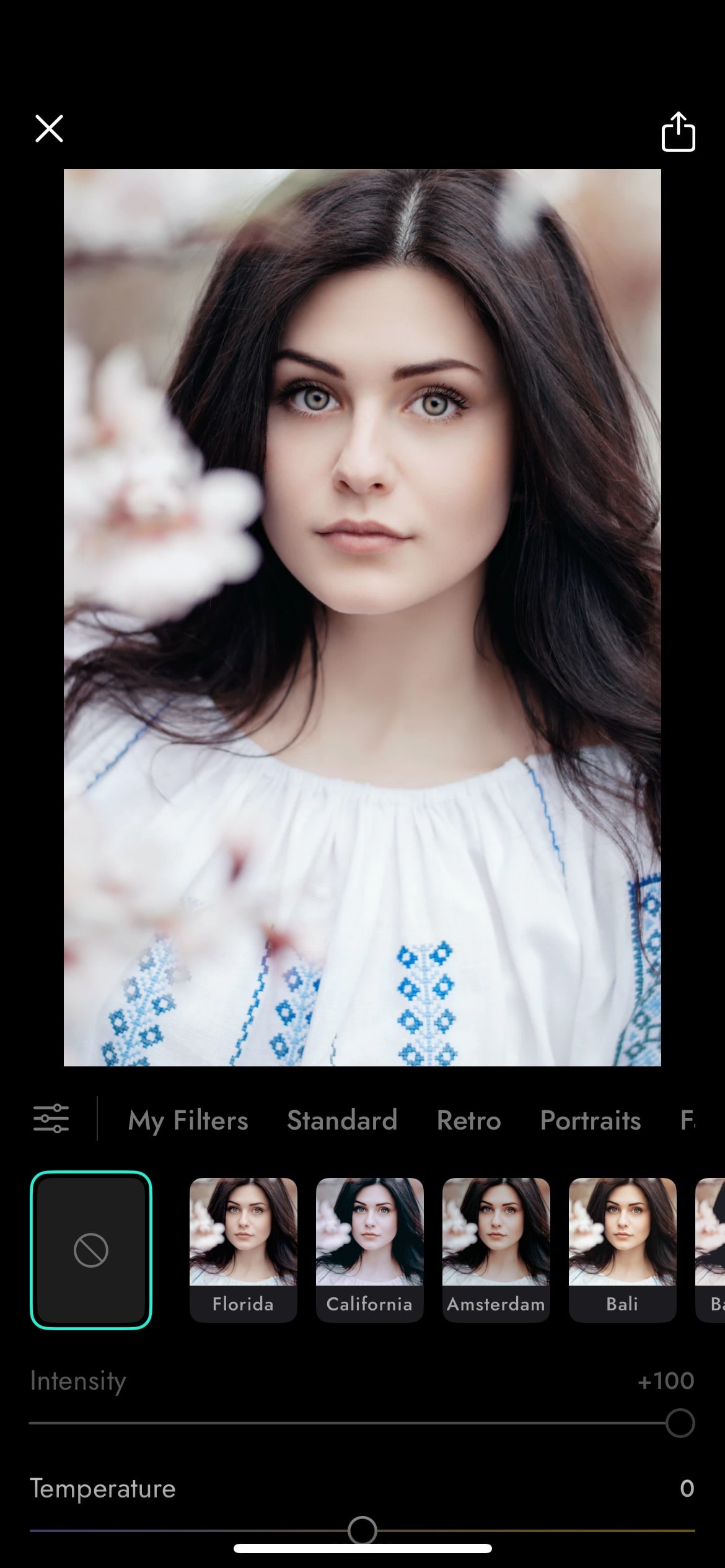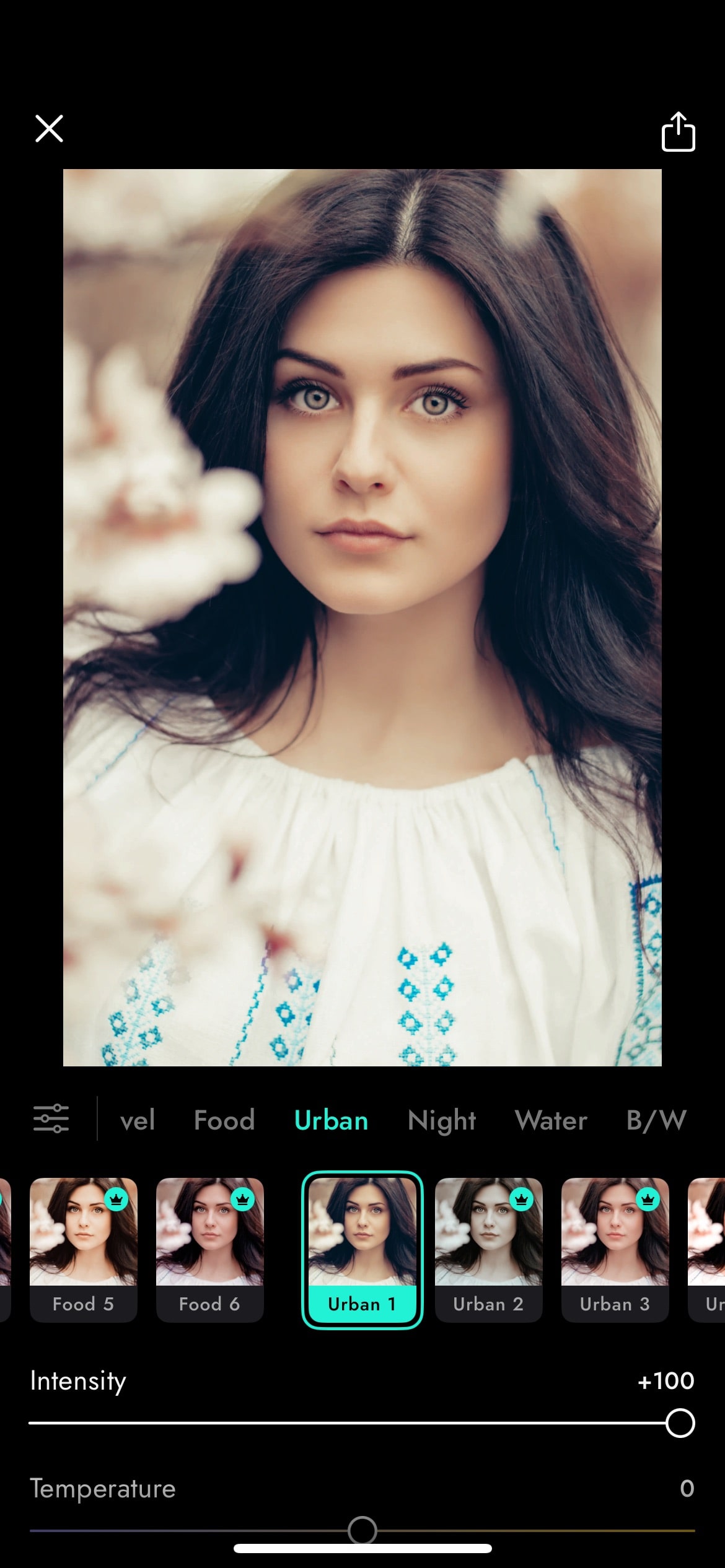 You can instantly estimate the result, and correct and add new ideas. If you like your work, click "Save. And all that for free.


You may also like: 11 Best Aesthetic Photo Apps for Instagram (Android & iOS)
1998 Cam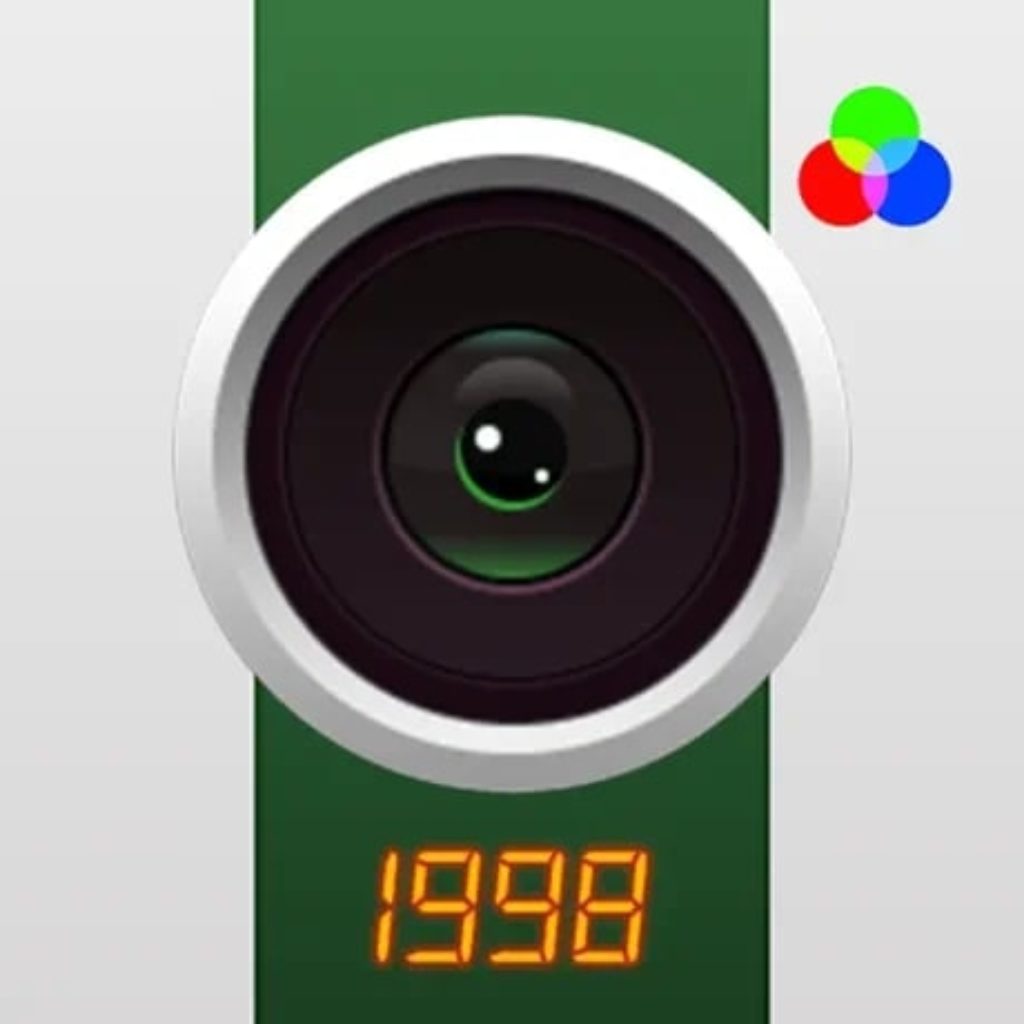 Cam 1998-it's your own personal time machine that will easily take you back to the end of the last century. Looking at an ordinary photo, which was created with this app, you are guaranteed to feel nostalgia for happy times.
This program captures as accurately as possible the capabilities of a film camera. Here you will find grainy and film filters, and you can also work with shadows.
With Cam 1998 you can make a great gift for your family, an original surprise for a wedding or an anniversary of your friends. Your Facebook and Instagram followers will love your new look.
What awaits you inside this app? More than 100 all kinds of retro filters can be applied with a single touch. Plus, they can be grouped together for an extraordinary effect.
Cam 1998 offers you not only retro options but also the creation of landscape, portrait, and noir photos. You can even remember what a sunlit film looks like. Browse through your finished shots to be sure of their quality.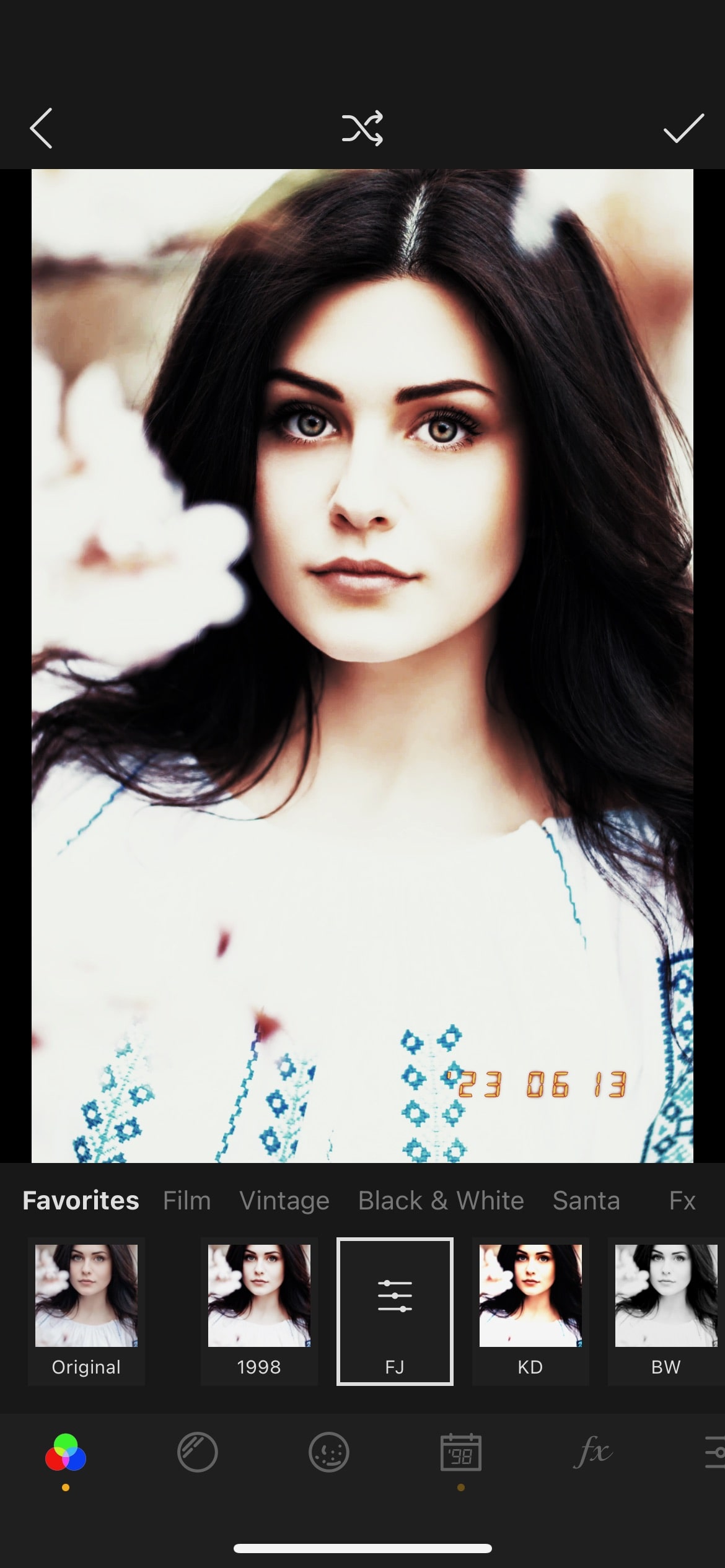 Each photo is watermarked with the date as before. Approved pictures are automatically saved in the phone's memory. All these options do not require payment and are created for the good mood of users.


OldRoll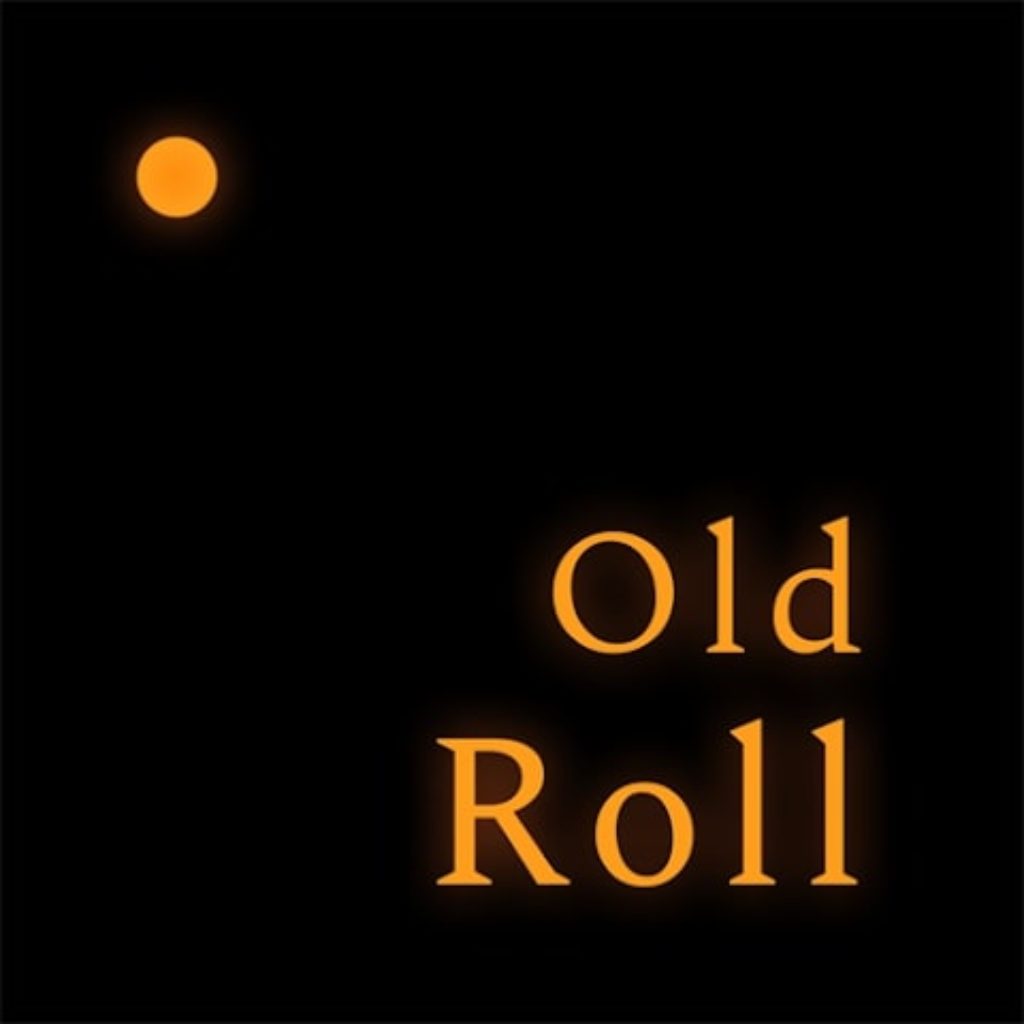 Do you know what photos looked like in the 80s? The Analog OldRoll app will allow your phone to become a vintage camera with the must-have feature set.
Retro style is back in fashion, so our collection of filters and effects is perfect for processing modern photos and videos.
Even without any photography experience, you can recreate that incredible atmosphere and add a touch of chic and elegant to ordinary photos.
The analog camera combines many different models, each with its own features and strengths. For example, the Classic M allows you to enjoy soft undertones and blurry outlines.
Here you will find inspiration and new ideas for romantic photo shoots. 503 CW is more suitable for photos taken in low light and bad weather. Even if the sky above you is foggy, that's no reason to put off taking gorgeous photos.
Even 40 years ago there were food photo enthusiasts. The Toy F is perfect for this purpose. It captures the rich tones of a still life or a casual dinner with precision. And the Pink camera will be a favorite option for those who want to make a photograph as feminine and romantic as possible.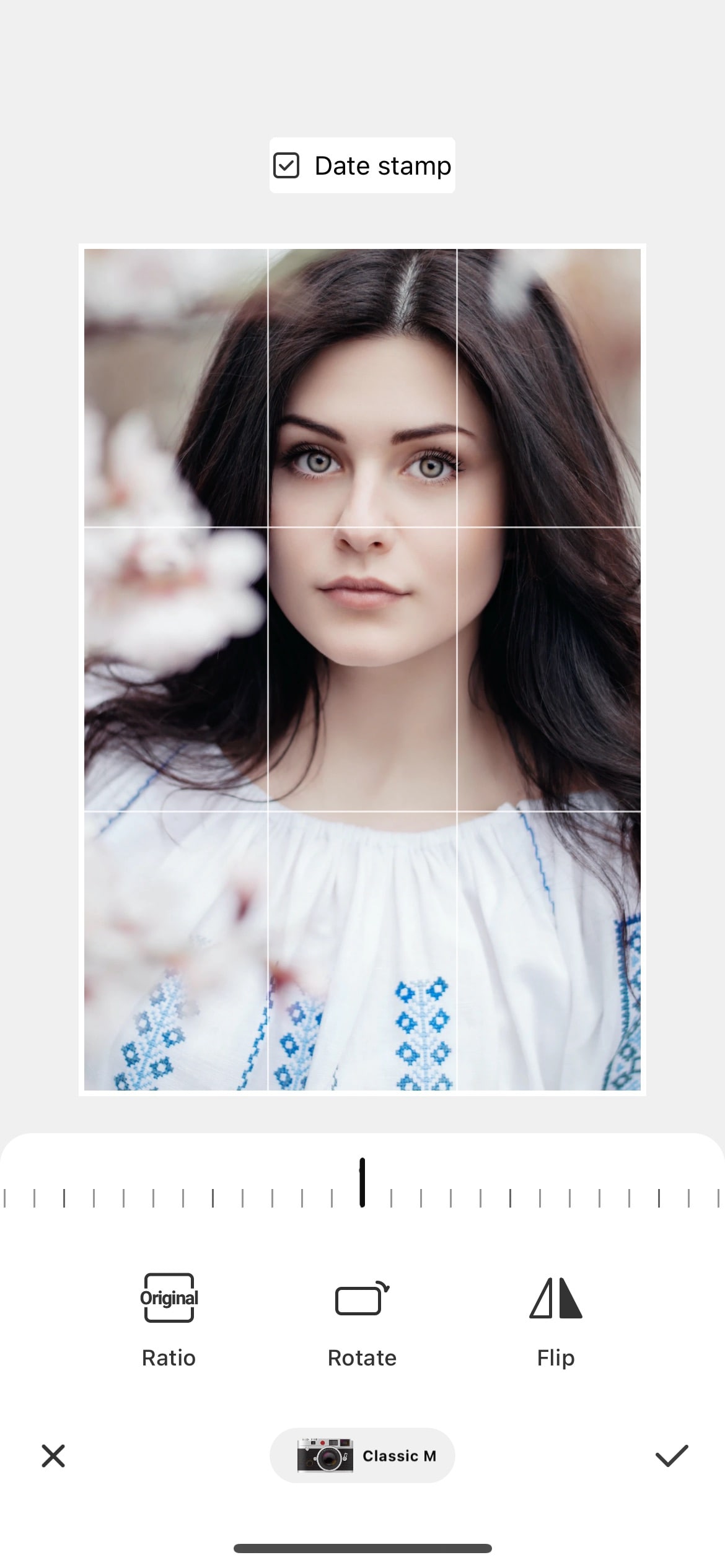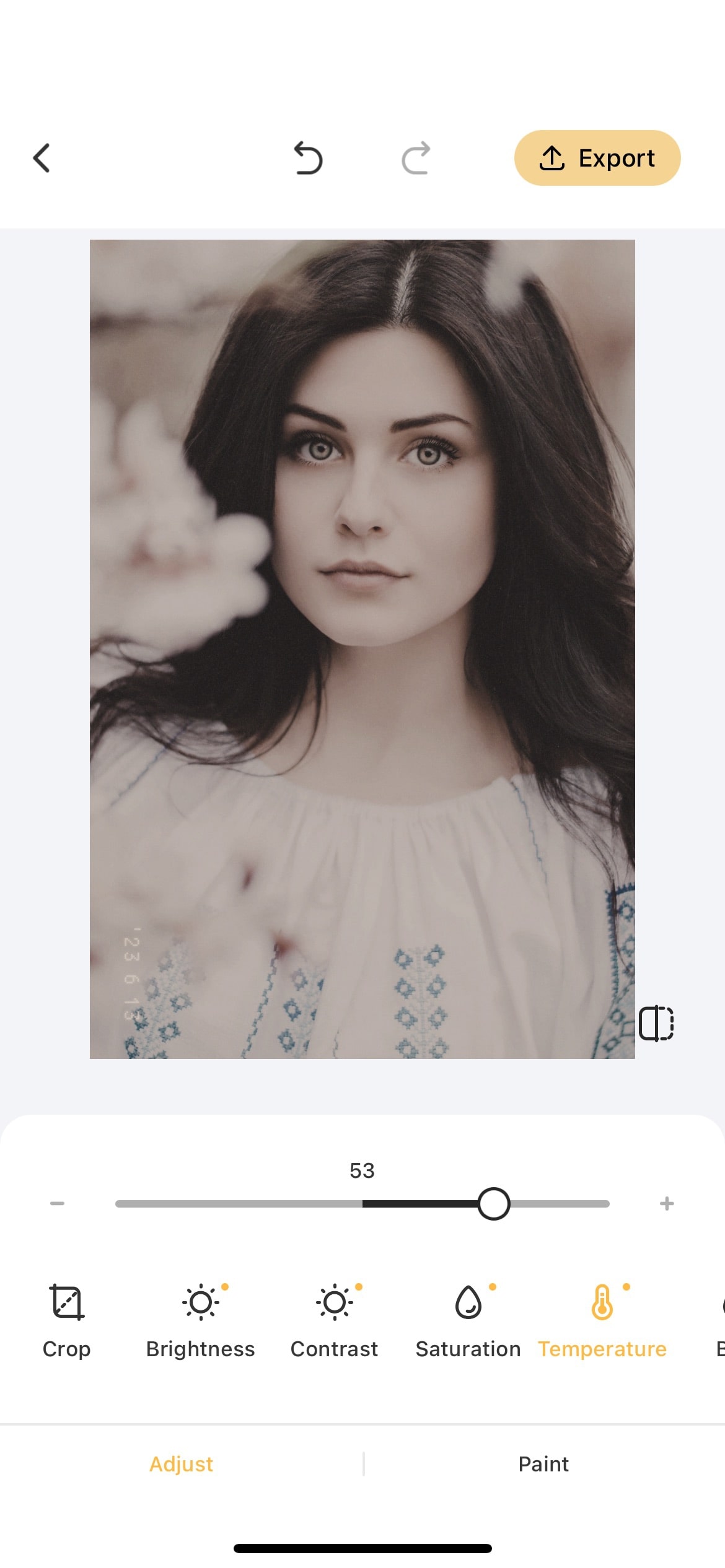 Analog OldRoll does not offer the capabilities of an ordinary photo editor. This app allows you to take pictures in a preset mode without further processing.


Prequel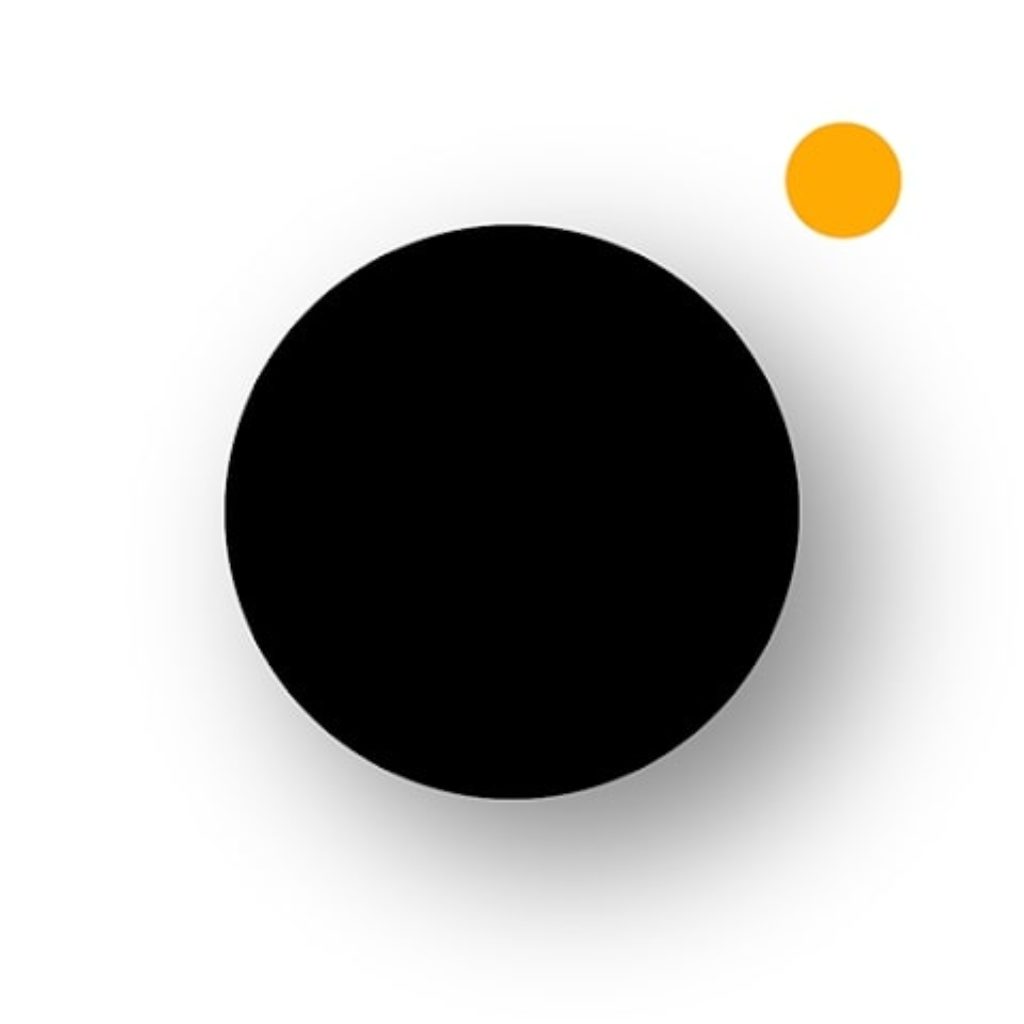 Your camera will become a professional tool for creating perfect photos. And the PREQUEL app will be the beginning of a creative portfolio.
Do you want to create a nightclub atmosphere, add a thousand lights and a million sparkles? Or dream of an unforgettable photo shoot for two in the rain? There's no reason to cancel a photo shoot in bad weather.
Just choose the right filter to give your photo more light and bring out the main details.
For retro lovers, there's a lot to do. At the very least, it's the effect of real film, which can be lit up if handled incorrectly. Convey your mood with different colors and lighting effects. Take a series of pictures in the style of a gangster saga, and give mystery with the use of Spectra and Grain filters.
This app is easy and fun to use. Even if you don't have an initial idea and time is running out, you can get the perfect one. It doesn't matter how experienced you are in photo editing.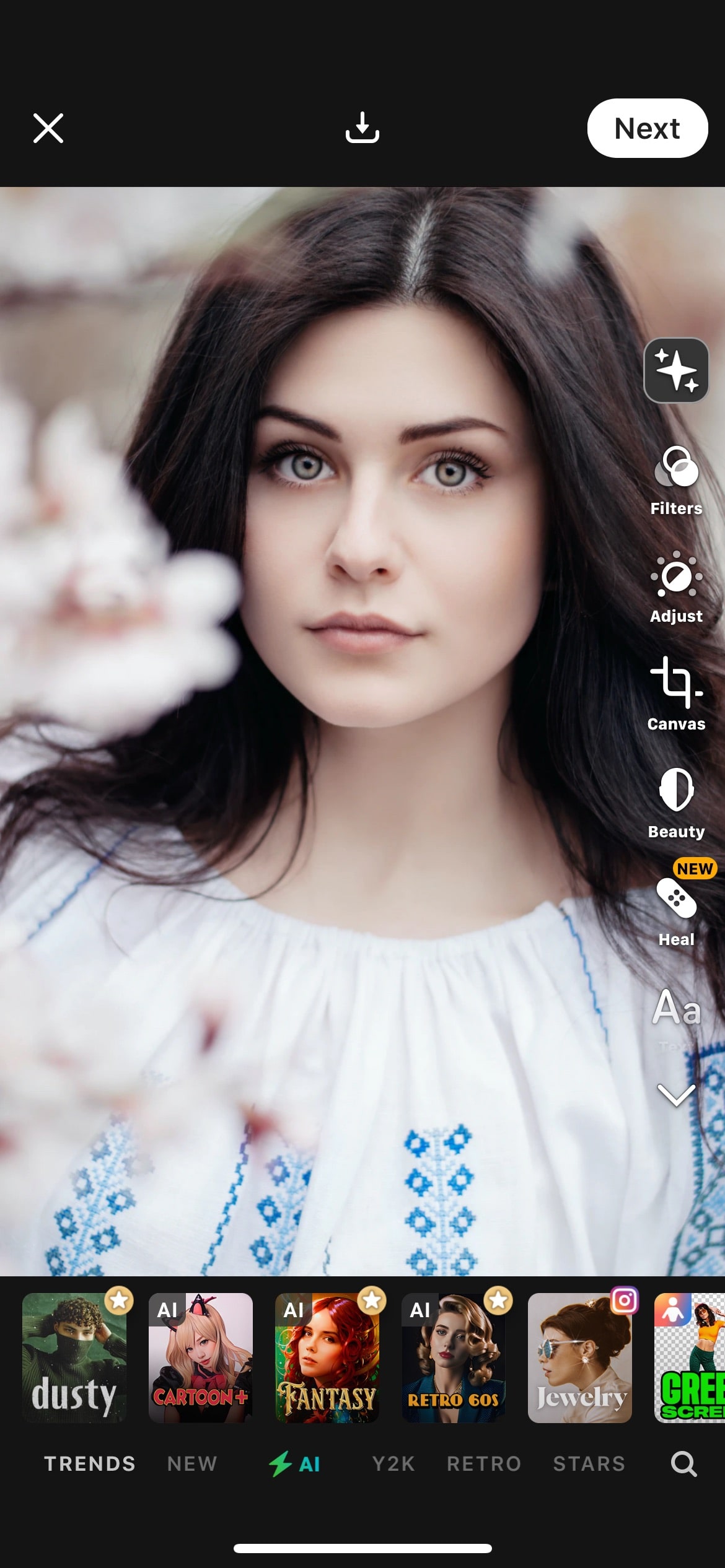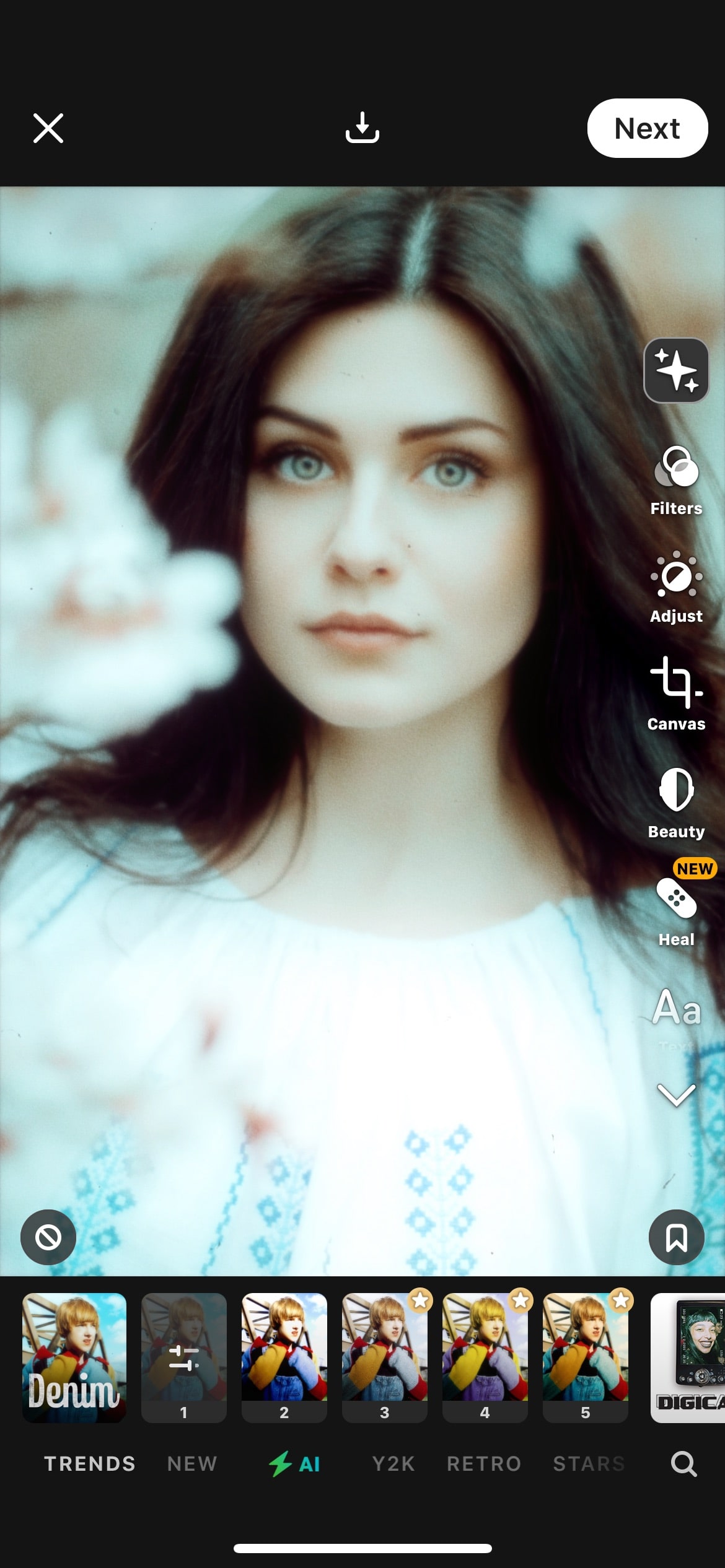 The app will do all the work for you in no time. All you have to do is choose your photo, set the settings, and then go to the filters. If you are a true connoisseur of beauty, choose PREQUEL.


Foodie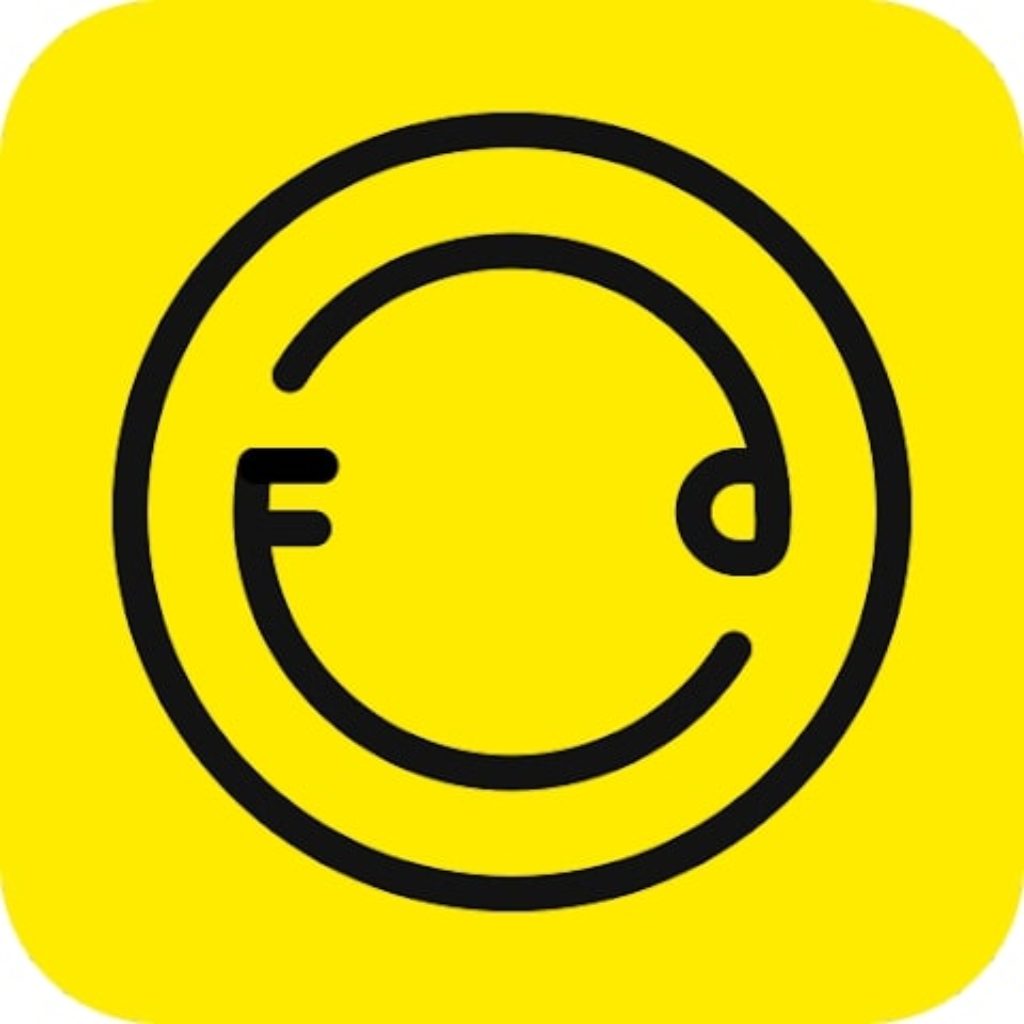 Want to capture your breakfast for your Instagram followers? Tired of regular selfies? Then you'll definitely need Foodie.
This app will provide many bright and catchy food photos and selfies. It has over 30 different filters that you can use instantly.
Take a "Paradise Delight" dinner photo or tag a friend in a selfie with the Sweet filter. Create an atmosphere of mystery and romance with the Romantic option. Now every photo of your food deserves a place in the gallery.
For the best effect use a "top down" angle to the photo. That way the food on the table, the fruit in the vase, or the grapes on the branch becomes even more compelling. Get lots of likes and rave reviews on social media.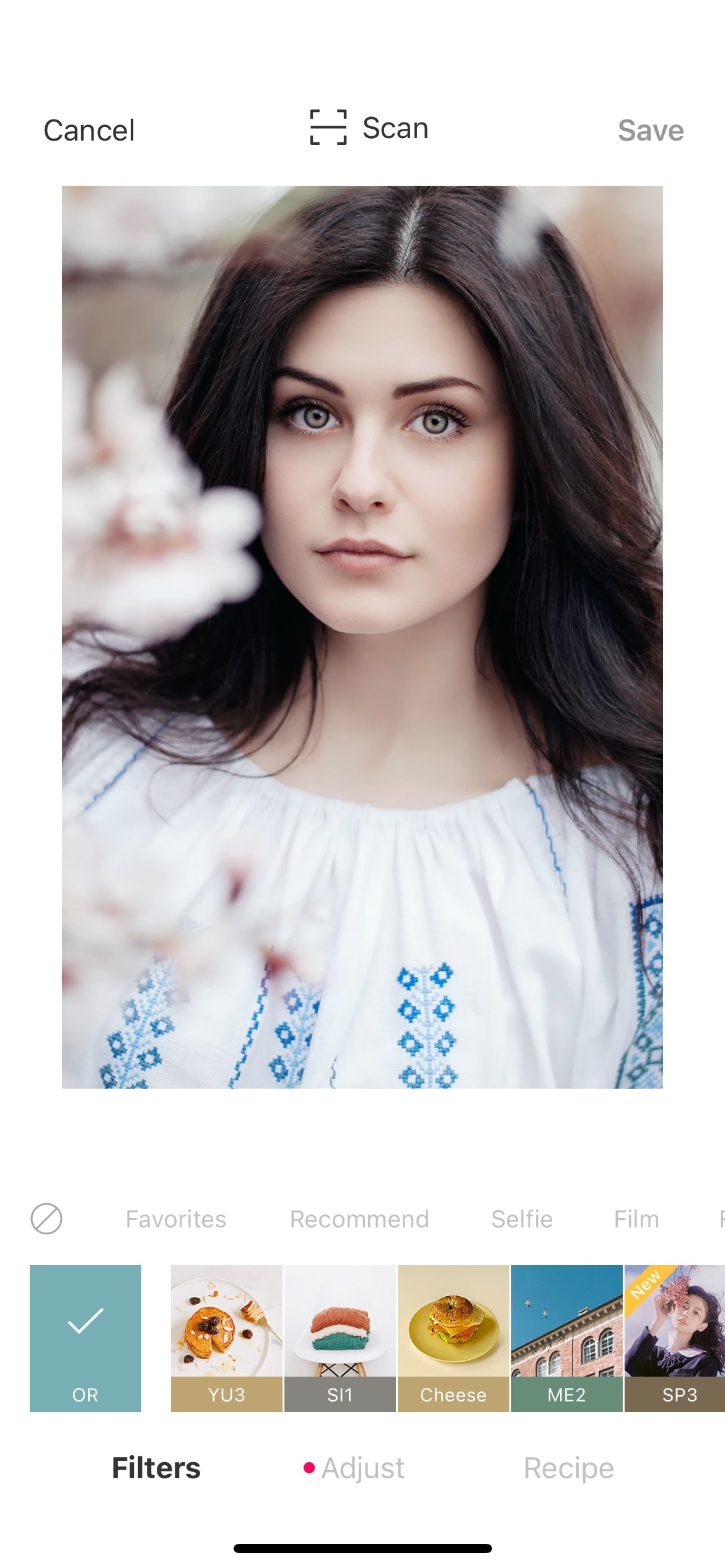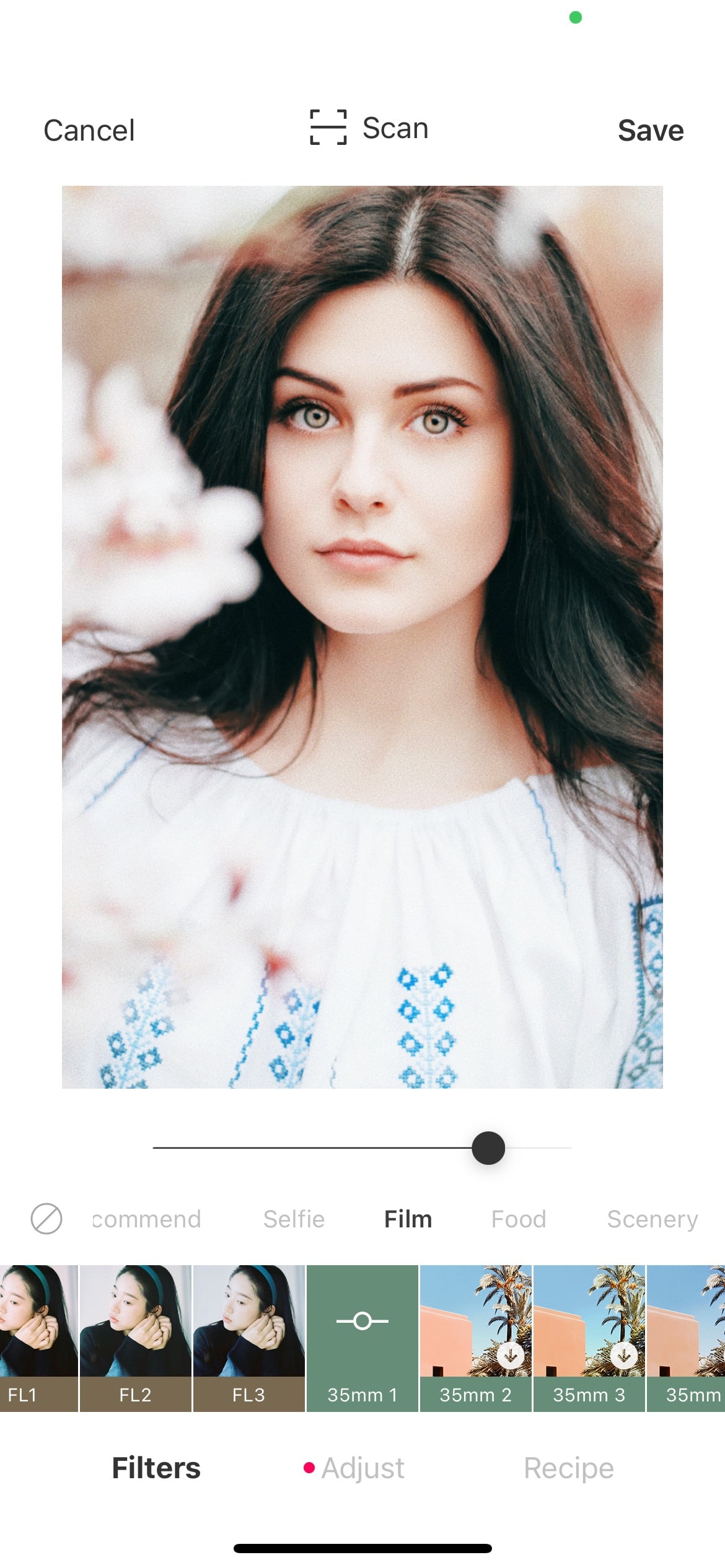 Show your friends what you can do. Prove that food photography can be a masterpiece. Take photos and videos as a preface or continuation of the meal. When taking selfies, turn on the Perfect Capture Timer and get successful photos. Foodie photo editor waiting for you.


B612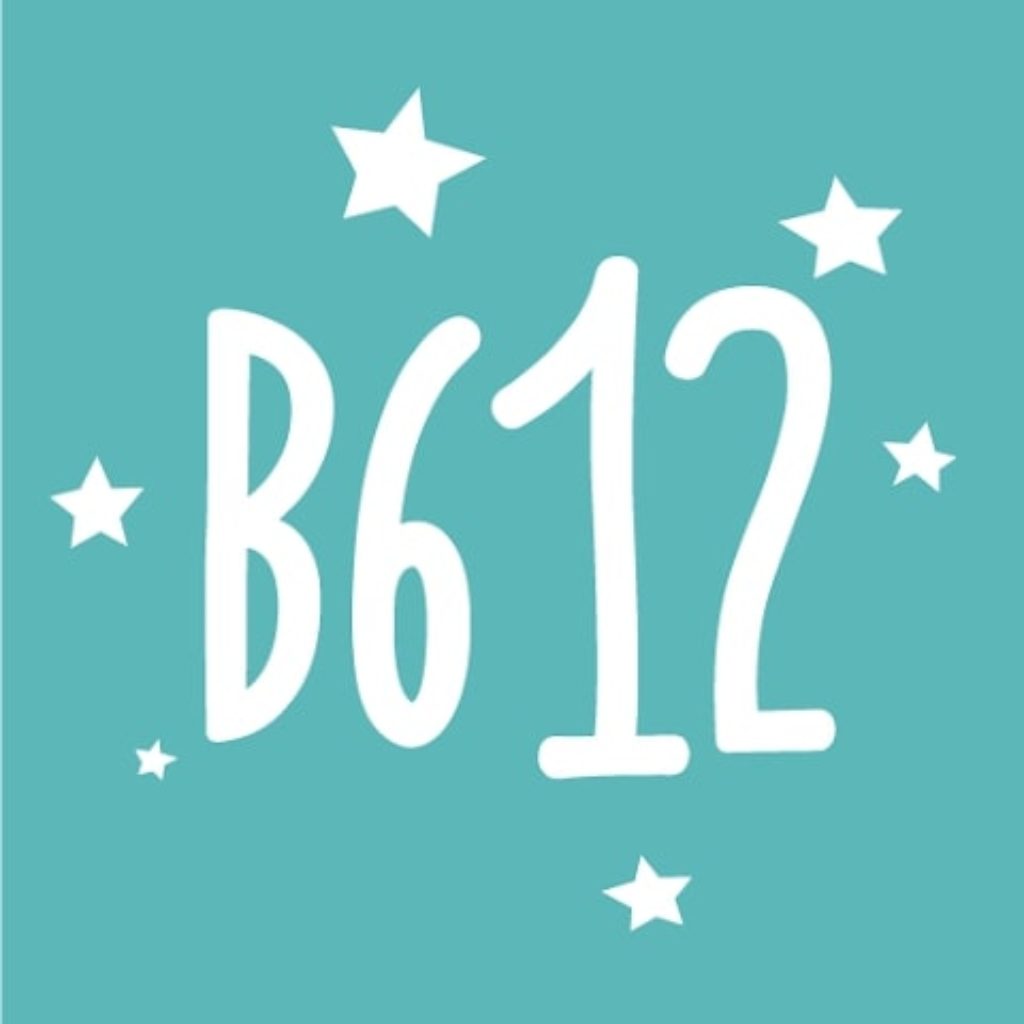 B612 is an opportunity to get a great portfolio with no investment. Edit photos and videos in real-time. Get quality images that will make you proud.
Want to design a Romantic wedding and add subtle halftones for optimal effect? Or make an unusual Love Story, which has no analogs? You don't have to be meticulous in the art of photography.
You don't even have to pay for the services of specialists: anyone can use all the options on the menu.
In the B612 you will get a lot of filters and effects for any non-standard idea. The content is updated all the time. Don't miss the latest trends and fashions of the season.
You can create your own filter that enhances each model. All you need is a good mood and a few minutes to spare. Customize your virtual makeup, from natural tones to evening looks. Edit the light palette with the handy cursor.
Add stickers and cute captions to complete the look. You can add any musical accompaniment to your videos. B612 combines state-of-the-art features of the most powerful camera, artificial intelligence skills, and a personal approach to each client.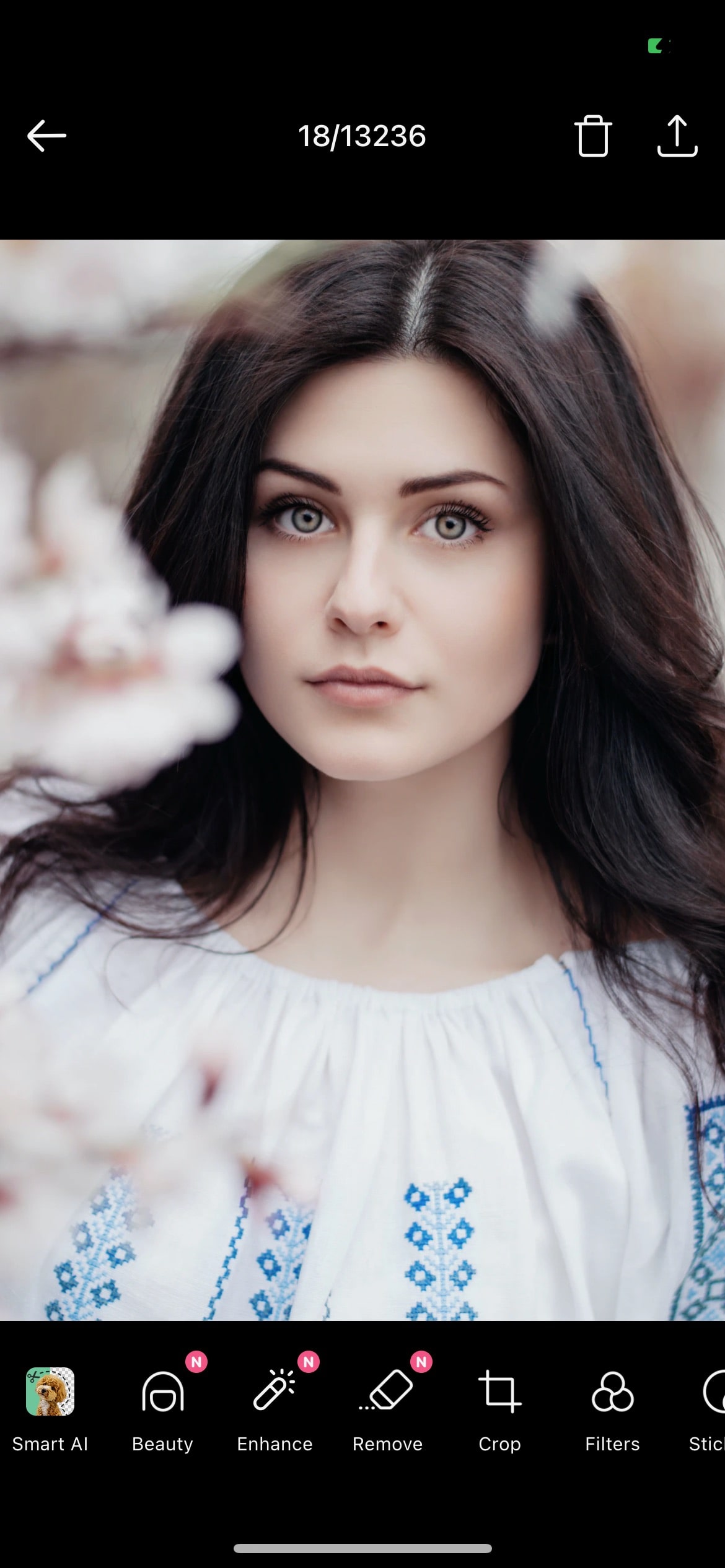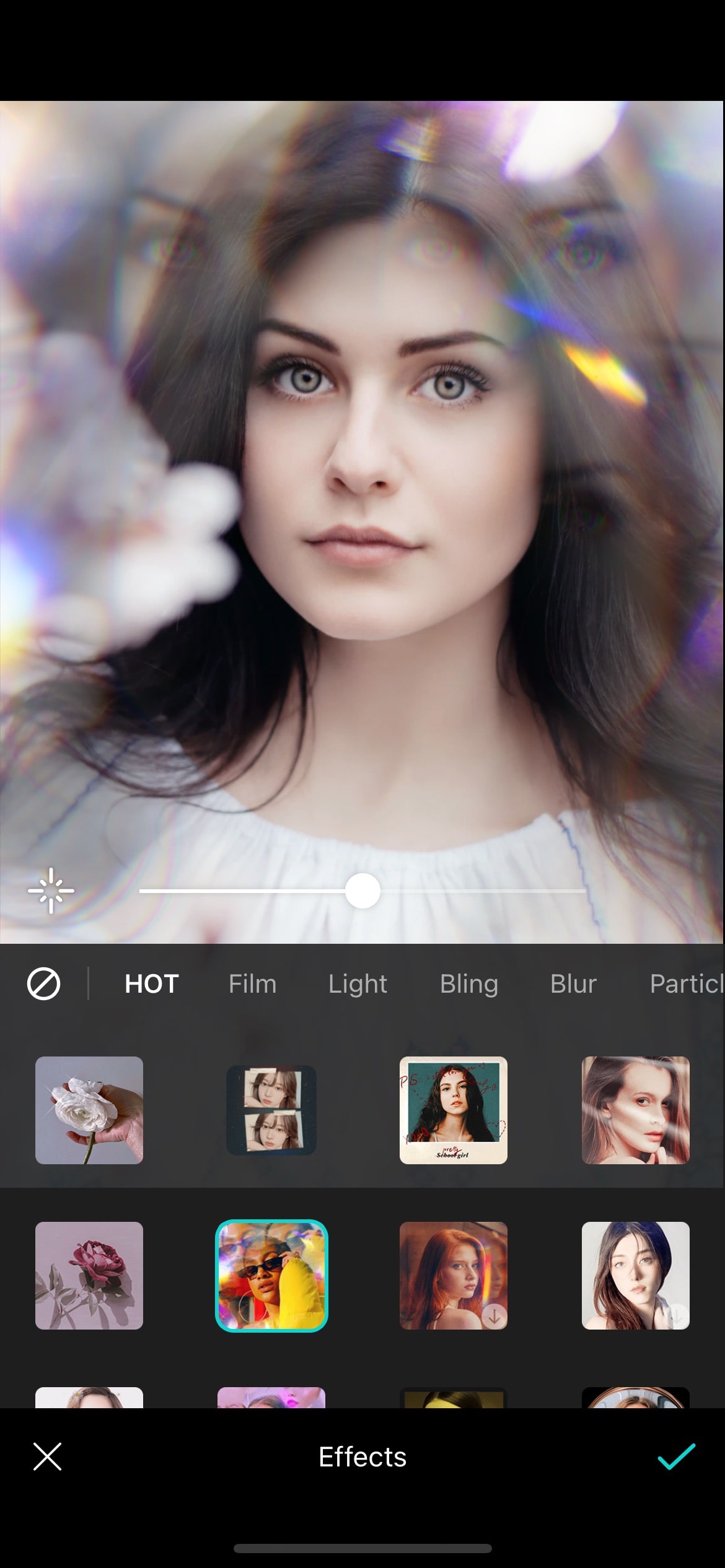 The app has been downloaded by more than half a billion users, which is a kind of record and shows its demand among people of all ages.


You may also like: 10 Free Selfie Filter Apps for Android & iOS
Presets for Lightroom – FLTR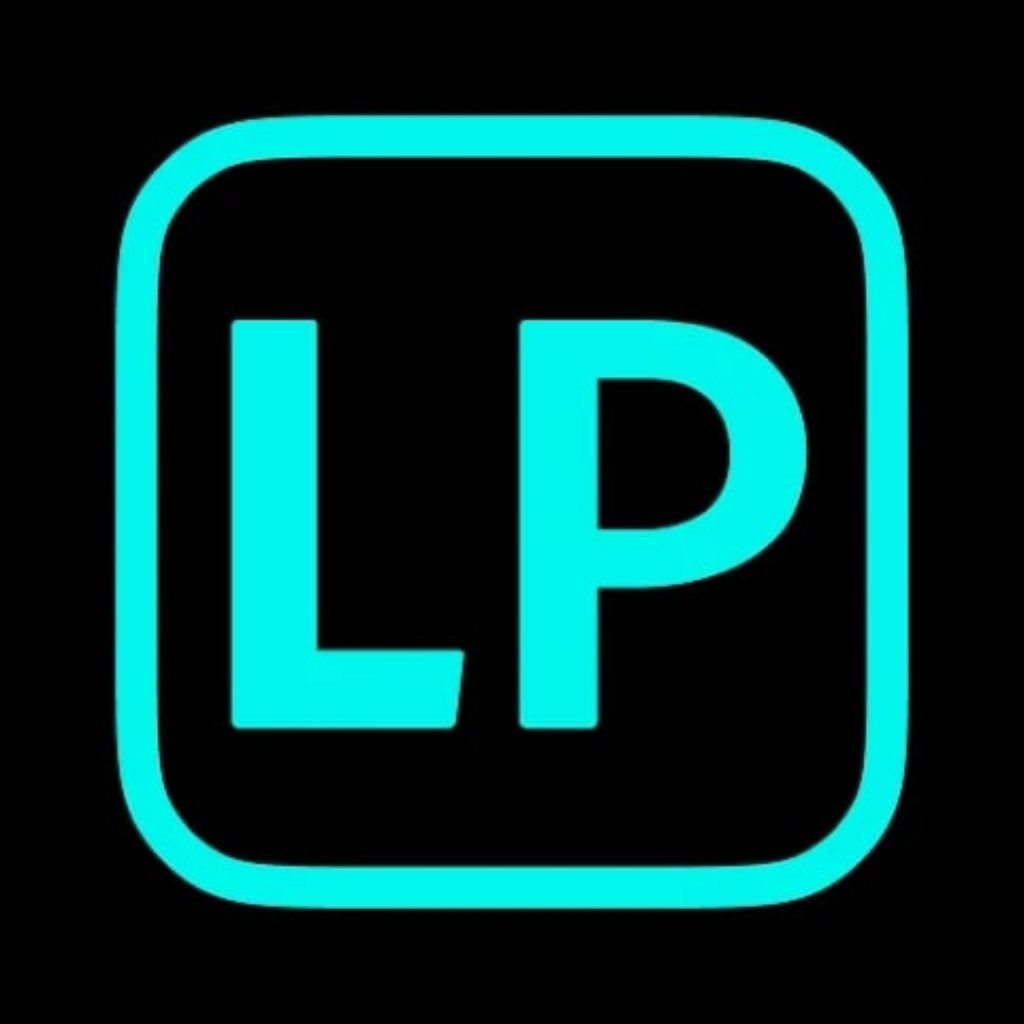 The most creative photos for your Instagram. Upgrade your Twitter account with photos created from FLTR. A free app with a full suite of photo editing tools. Don't waste time getting the perfect light and model pose.
Forget about endless hours of picking this or that background. Perform the most complex manipulations in seconds. Delight your subscribers with a new level of quality shooting.
Developed presets for the program Adobe Lightroom greatly simplify the work with any image. You use ready-made layouts and apply them to your photos. The result can be evaluated almost instantly.
Decorate your social media page with the most unusual and stylish photos. All photo filters are ready to use. Process beautiful photos that lack vibrancy due to inadequate lighting or bad weather. Share your emotions and feelings, and convey your mood and desires through your photos.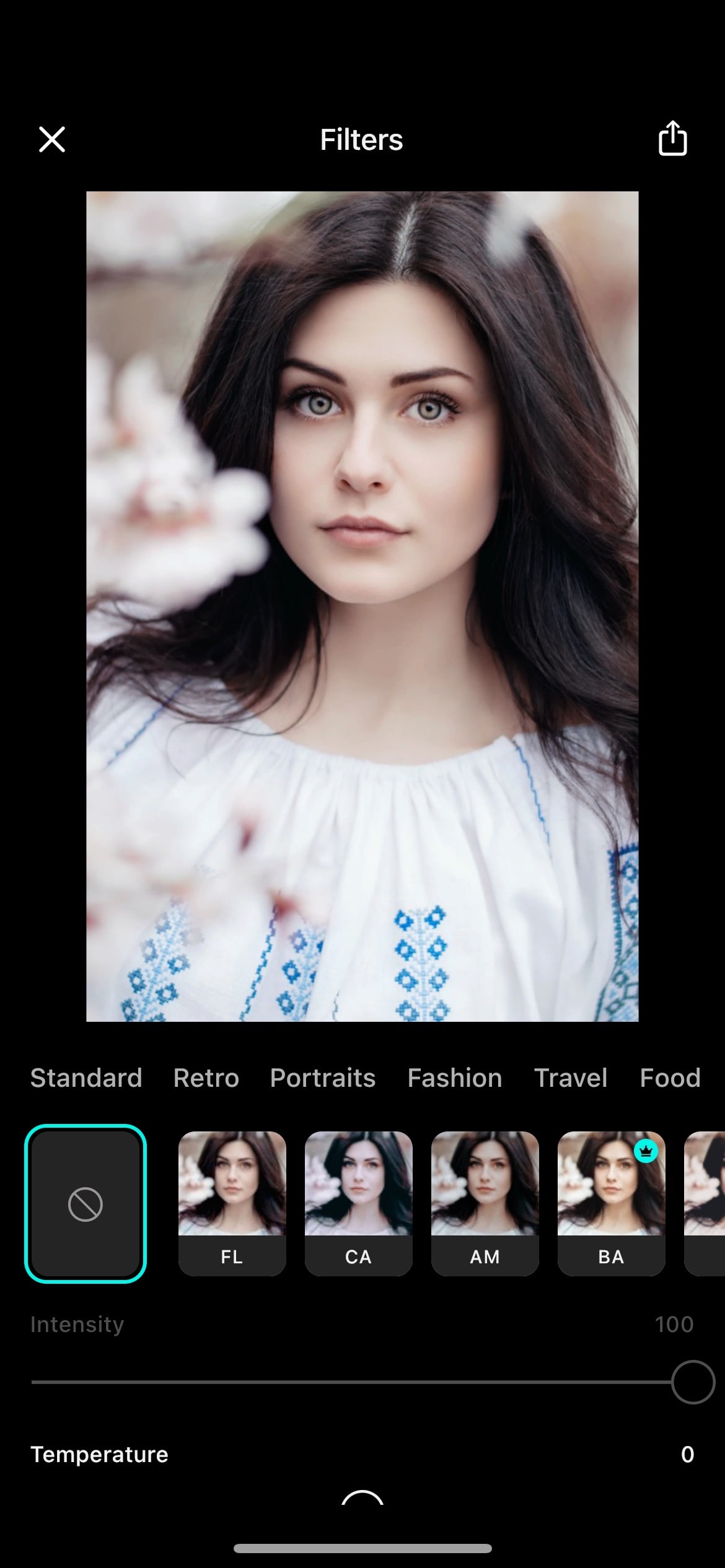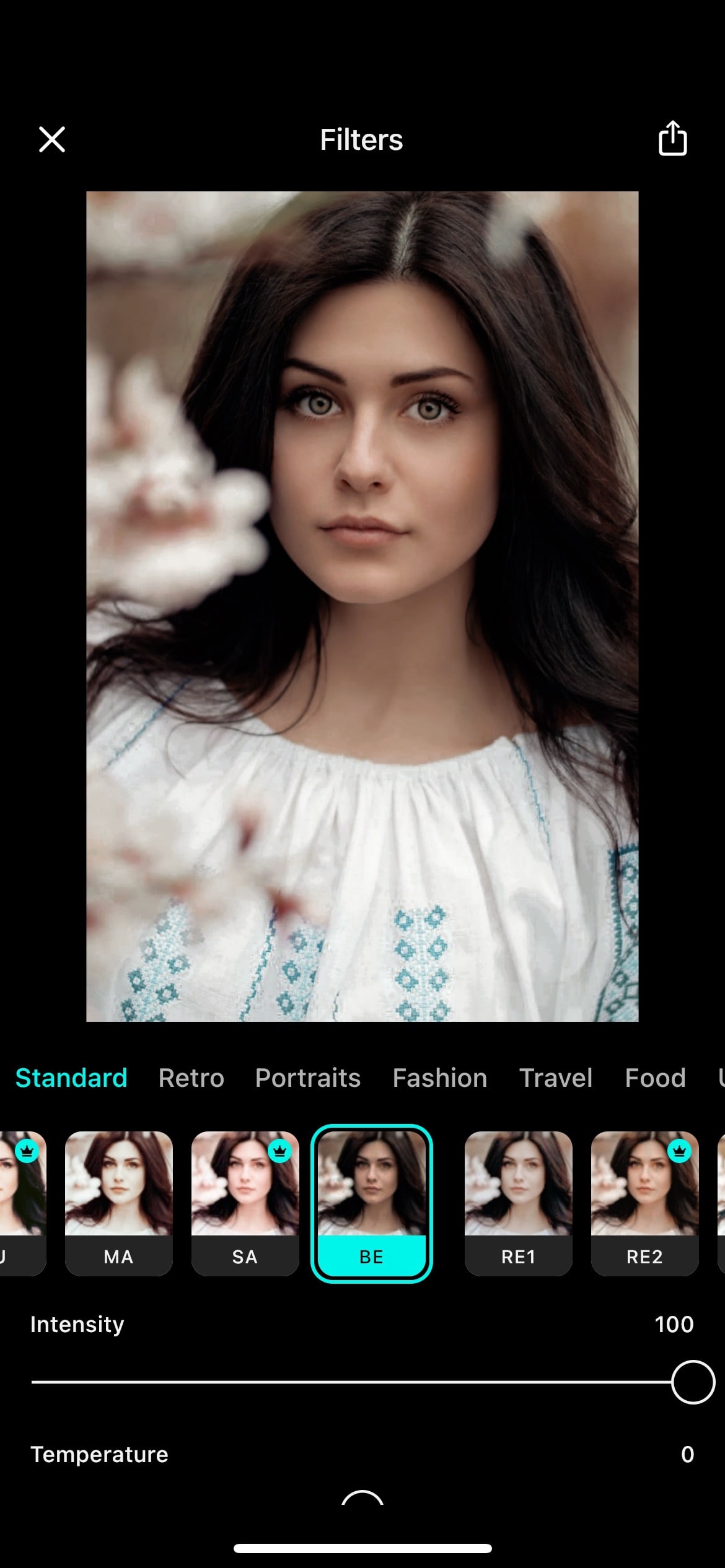 You won't find presets like these anywhere else. Over 700 presets for every day. Photos of food, bike rides, kids, and pets get new colors. Now your selfies stand out from other users of messengers and social networks. All it takes is one click to turn an ordinary photo into a real masterpiece.


Retro Cam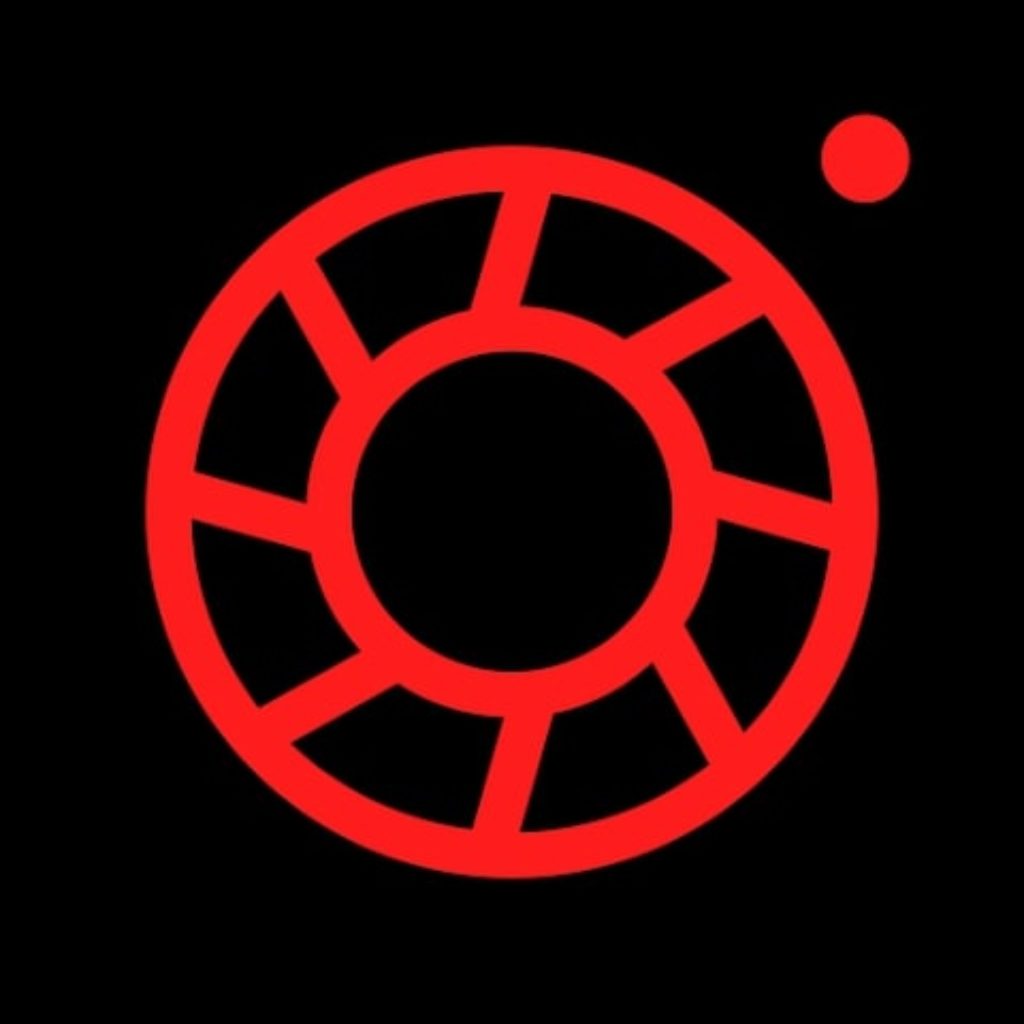 Do you like unusual angles and different styles? Want to experiment and update your portfolio? Welcome to the Retro Camera app. Nothing could be easier than getting your hands on a unique camera from the 80s.
Get up close and personal with this wonder of technology. Open the app and pick your style, technique, and effects.
Choose a color scheme that will complete the picture. And you'll have a photo that's anything but the quality of a photo from 40 years ago.
An entire photo lab in your phone and always at your fingertips. Use this app to remember your photos on 35mm film. This program supports artificial scratches and highlights. Now no one will doubt that this photo was taken half a century ago.
Master a new experience without the hassle and investment. If you wish, you can use clothing and accessories from a bygone era. The vintage filters will help you create a whole series of unusual photos that are sure to attract the attention of your social media followers.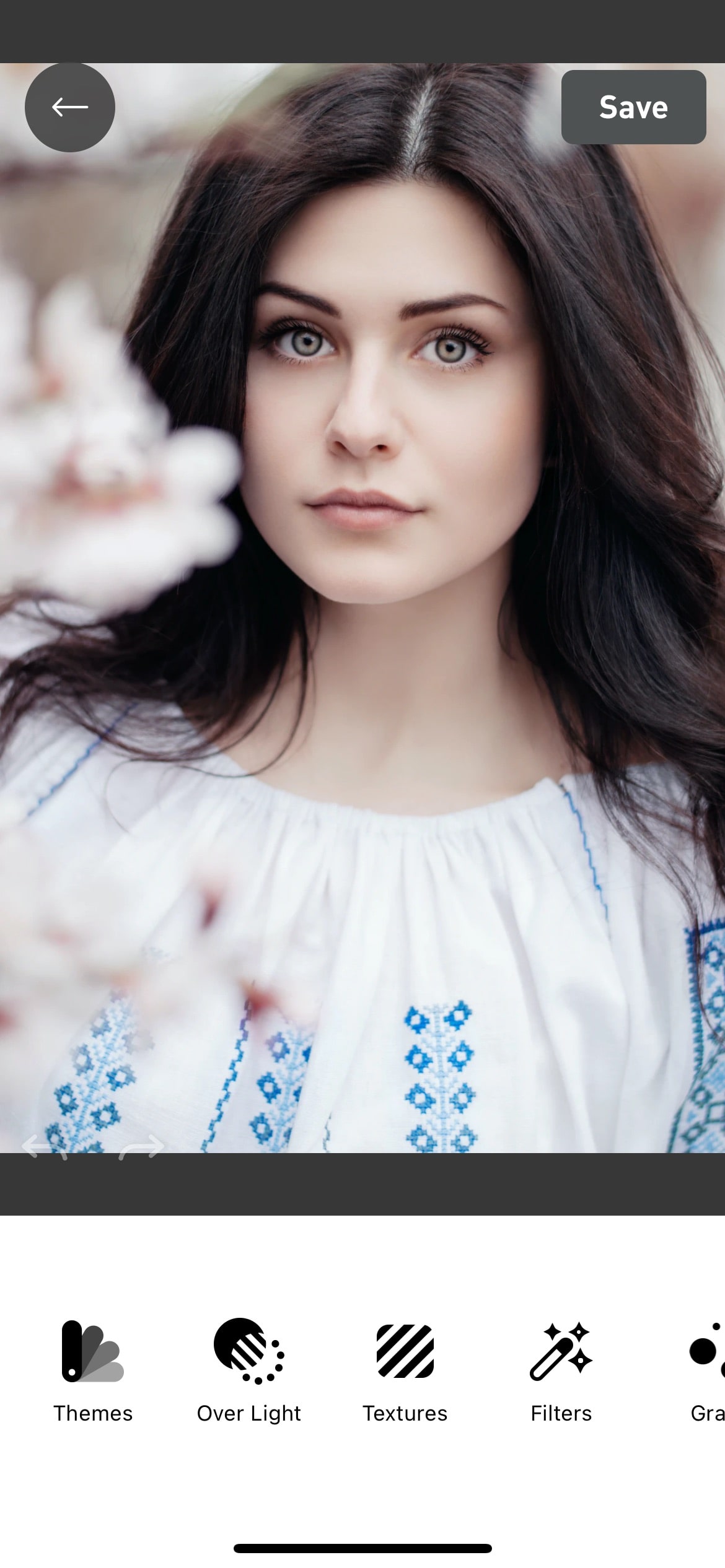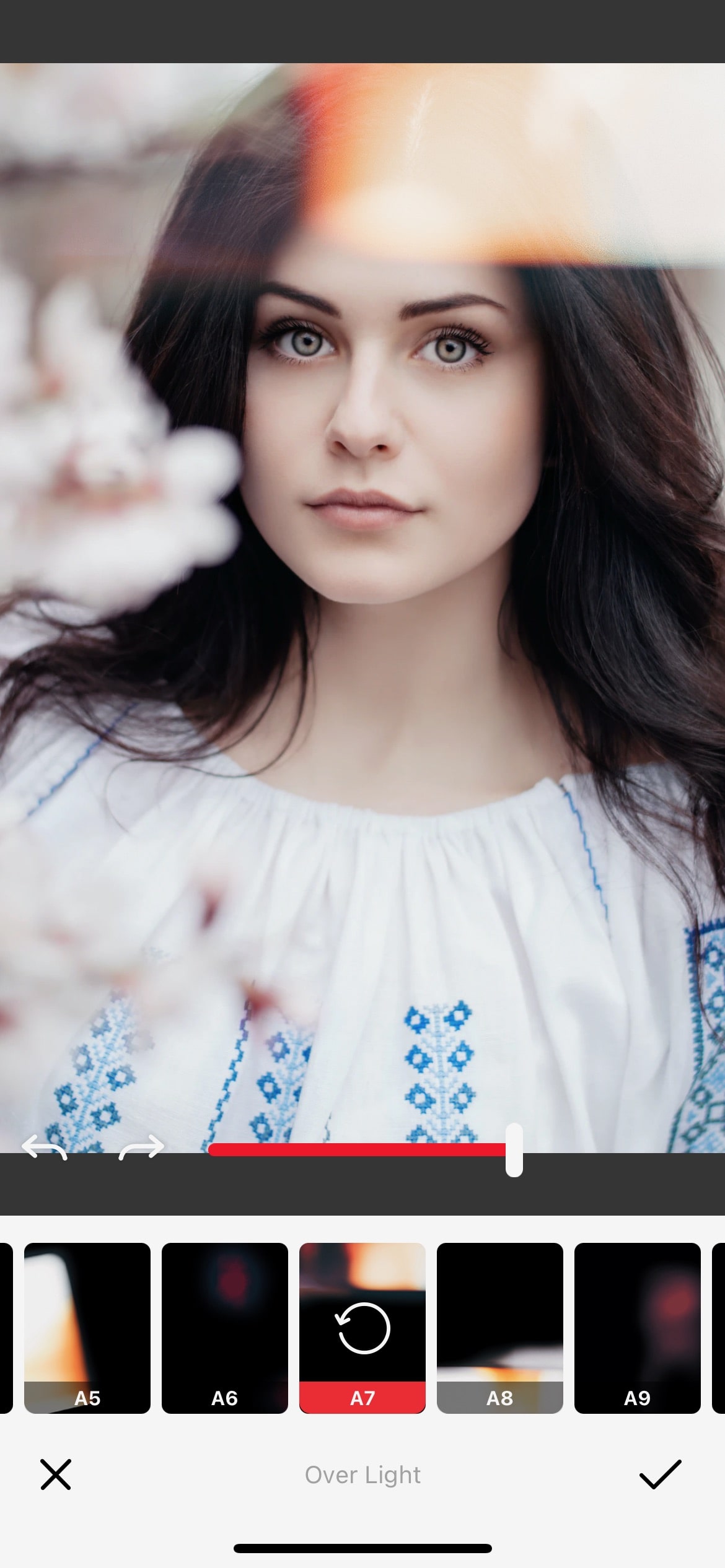 About 15 filters, each one created by an experienced photographer. The reality of the pictures created in the Retro Camera is off the charts. See for yourself: you will need less than 48 MB of free memory to install the app.


Tezza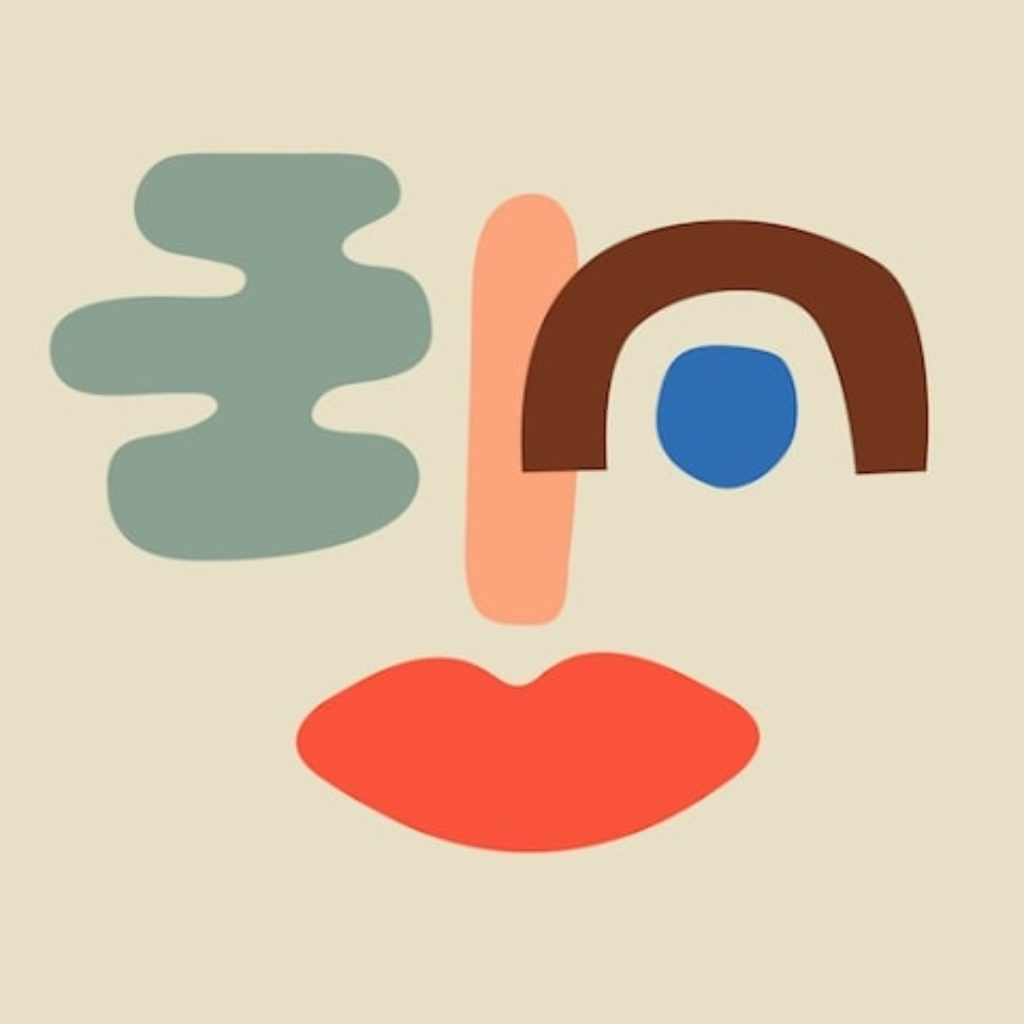 Your photos will become sophisticated and feminine with the Tezza mobile photo editor. A whole group of female photographers has been working on it for several years.
They know exactly what you want from your photo shoot. All the filters and special effects can be changed manually or automatically. This allows you to control the entire process of photographing and subsequent editing.
If your imagination is not compatible with ready-made options, you can always combine several filters and get a completely new preset.
Before you start, you need to configure the settings you want, such as color gamut, general mood, brightness level, and extra features.
This app will help you capture your wedding ceremony perfectly, capture all the nuances of a reunion with your classmates and help you get great shots for a gift for your parents. Vintage and retro styles have always been in vogue, so these photos will look great in any portfolio.
Add special effects to make your photos look professional. Freeze the moment with Stop Motion, add nostalgia with Subtitles, and everything in between. Get access to ready-made layouts that mimic the design of retro magazines, old billboards, and movies.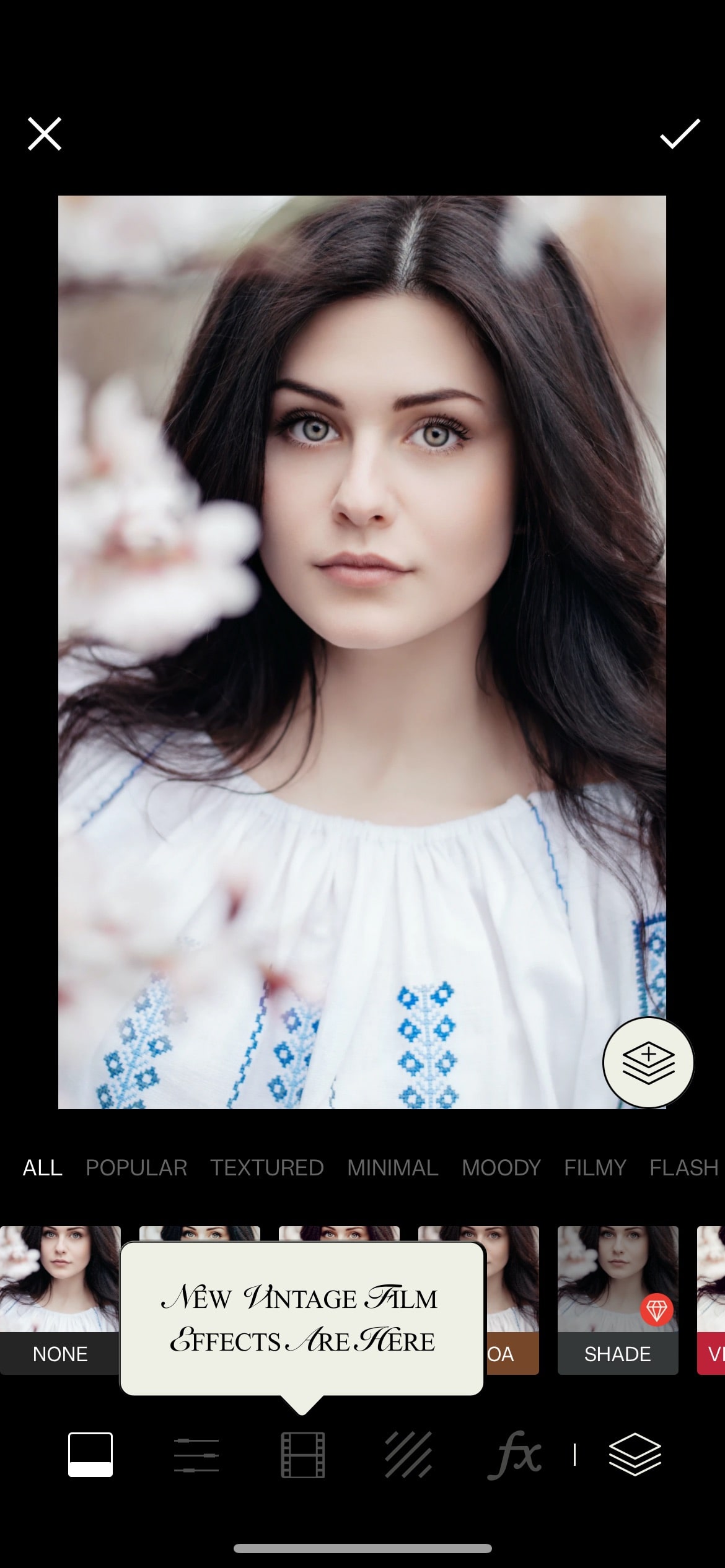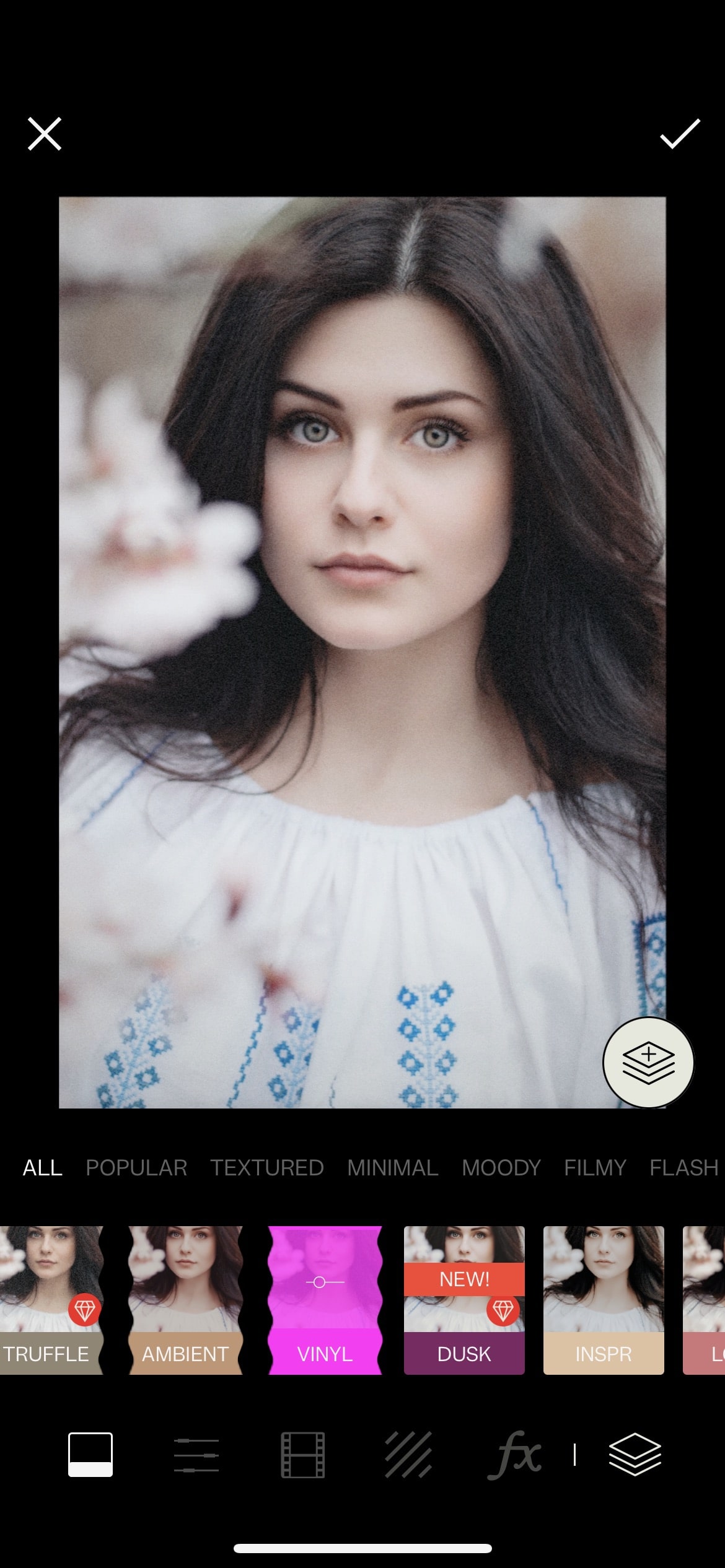 Become a silent movie heroine and convey that image through photography. Sign up for a convenient subscription and discover a new world with Tezza.


Filto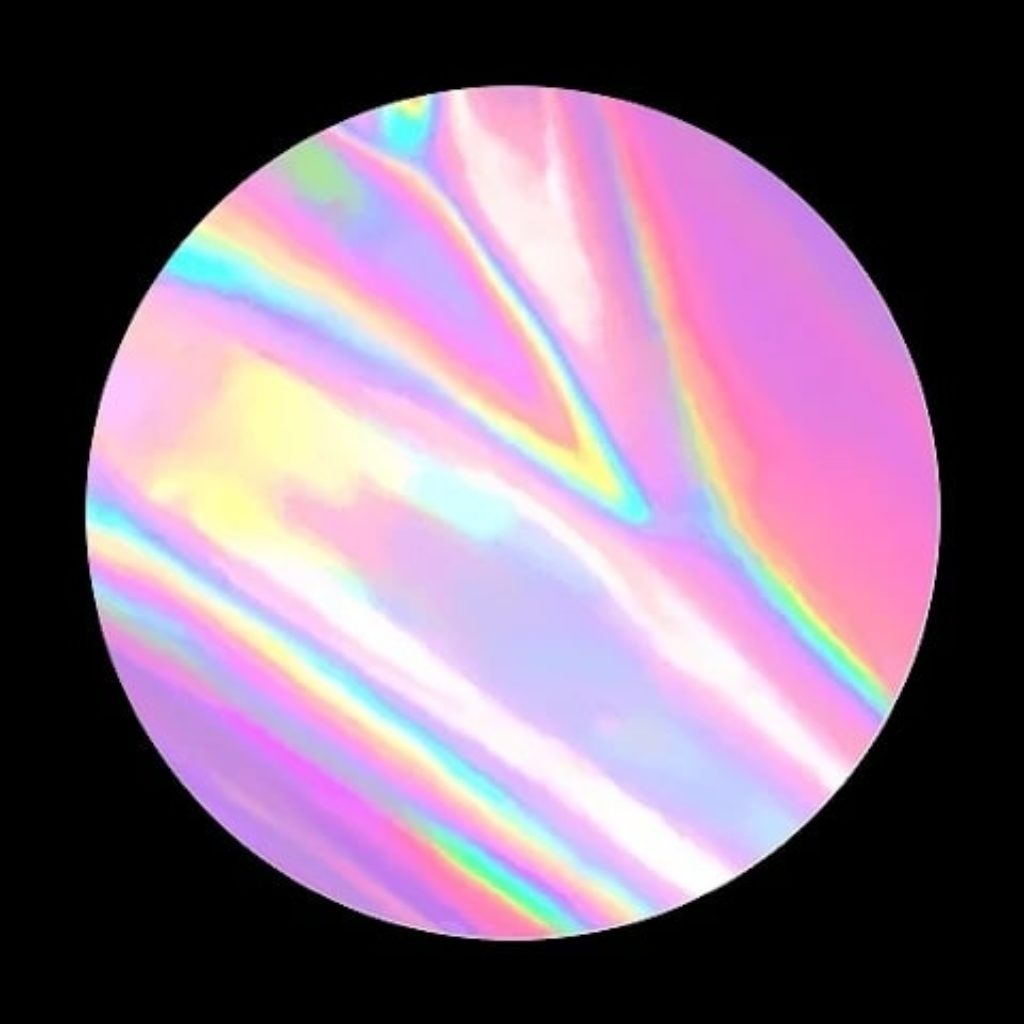 The perfect photo correction tool for social media. Filto helps users create and post gorgeous images on Instagram, Facebook, and Twitter. Upload great quality videos for viewing on Tik Tok.
You can use it if you've been taking photography seriously for a long time or your interest in this art form is new. All the routine work has already been done by the developers.
All you need to do is love the beauty and desire to experiment. Every week the collection of filters is replenished and the number of those who want to use them for free is increasing.
Change the size and quality of photos and videos, and simulate the desired effect. Imagine you're back in 1980 and you're holding an old camera in your hands.
This app helps you automatically adjust to the demands of social media. Change the duration and speed of video playback. Trim photos and images to fit your settings. Create a disco vibe with the VHS filter. Add glitter and sparkle to be the queen of the ball.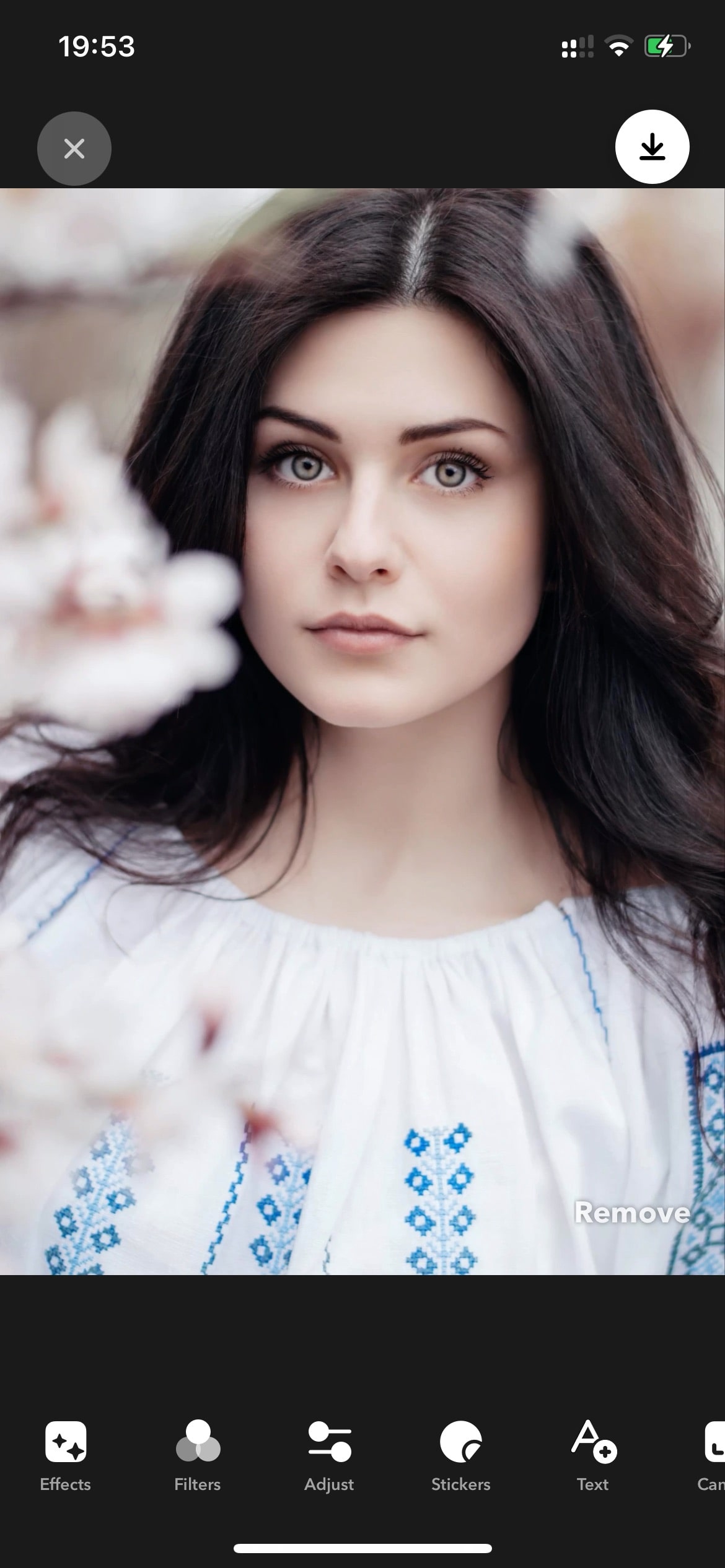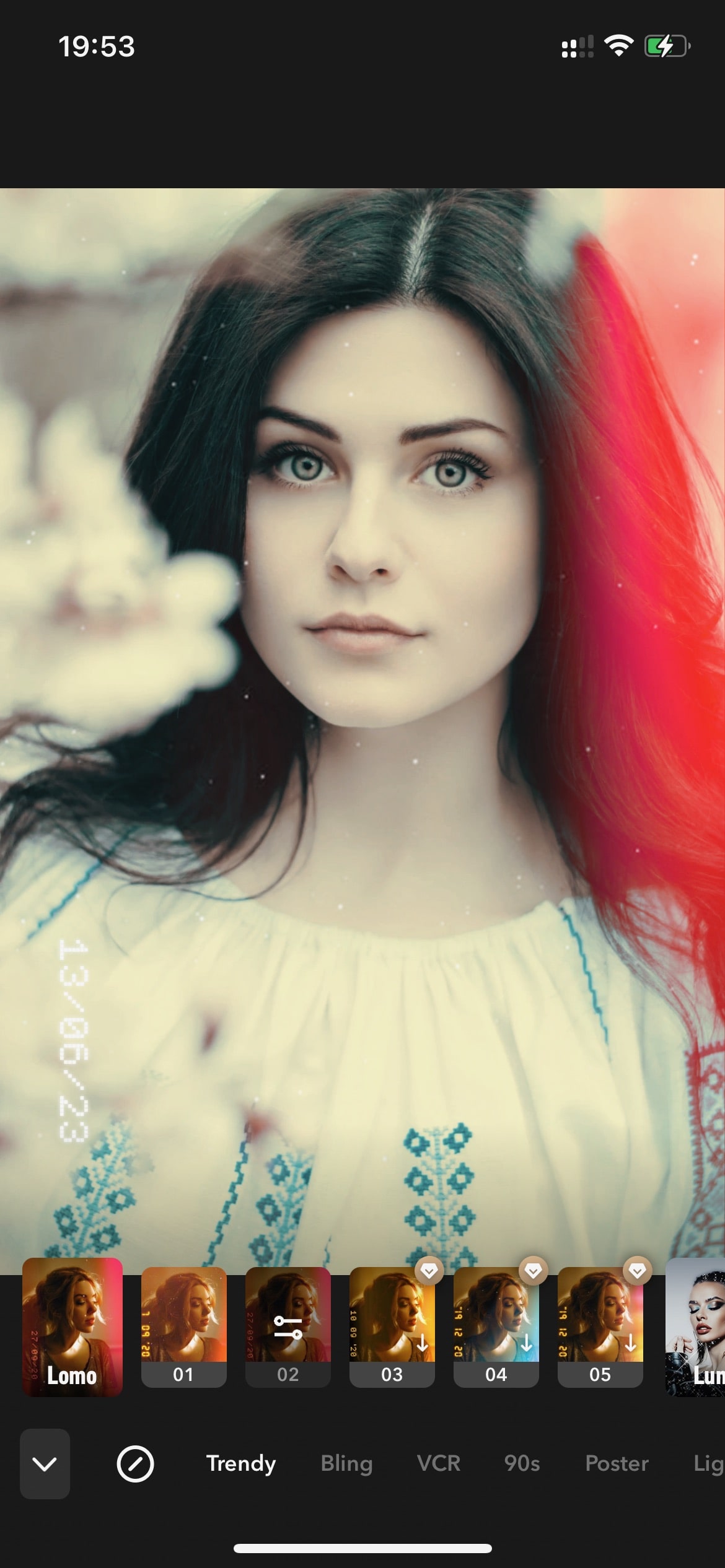 Manually add colors or make your clip black and white. Take your finished photos and save them in high quality. No watermarks. Instantly export your creations to social media and get feedback from followers.


You may also like: 11 Best Instagram Carousel Apps for Android & iOS
Pomelo Filters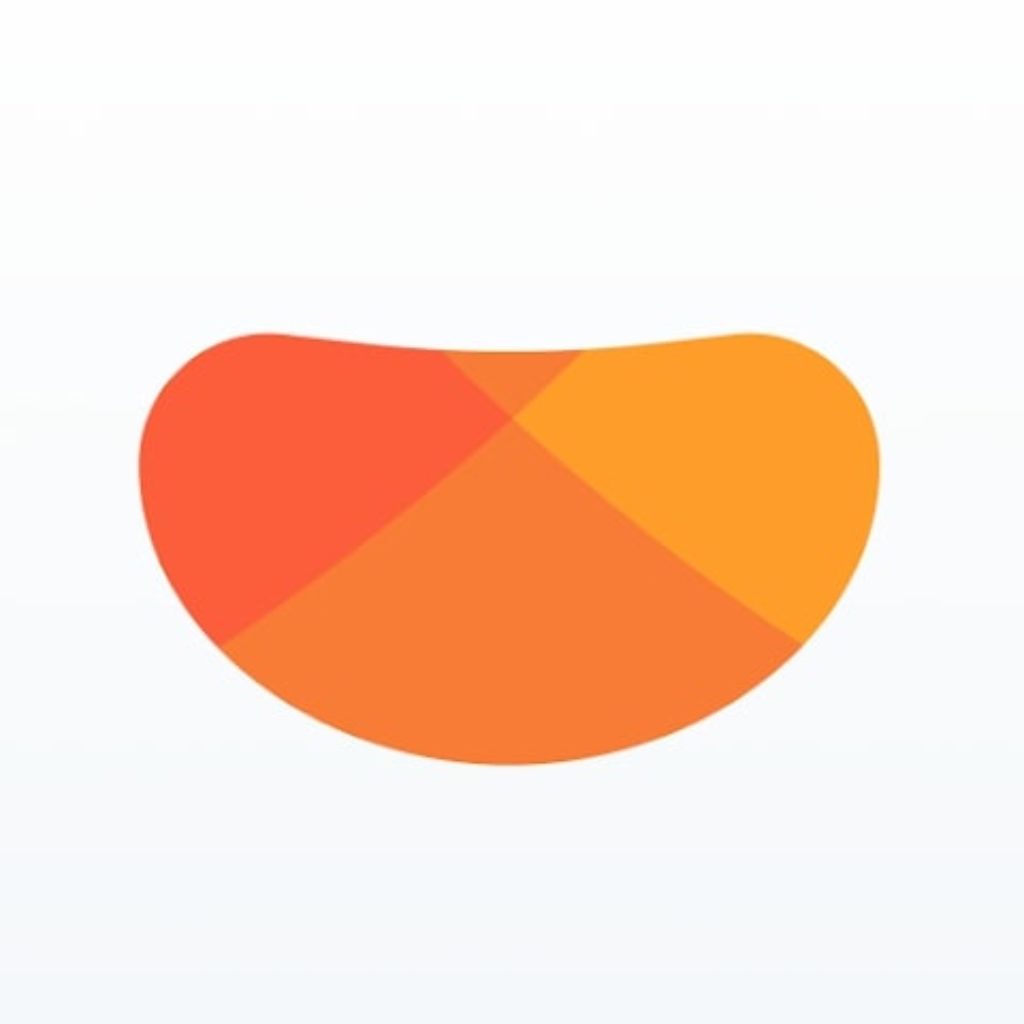 Use fancy filters for the brightest, juiciest photos. With Pomelo on your phone, it's quite possible.
The app has long been recognized by customers in more than 90 countries. All filters, color matching, and unique special effects are available right after you install the app.
You don't need a paid subscription or registration. Maximum comfort for you with perfect results.
Pomelo is made by people who really love photography. You can customize any image with 80 different filters. Give your photos a romantic twist, add just the right amount of contrast, and make your subject matter stand out. Format a simple Love Story inspired by travel or urban noir.
Use the basic options to increase the brightness, change the structure, or take a picture in black and white. A paid subscription gives users new options, including weekly updates. Now every picture you take can be uploaded to social networks or used for an album cover.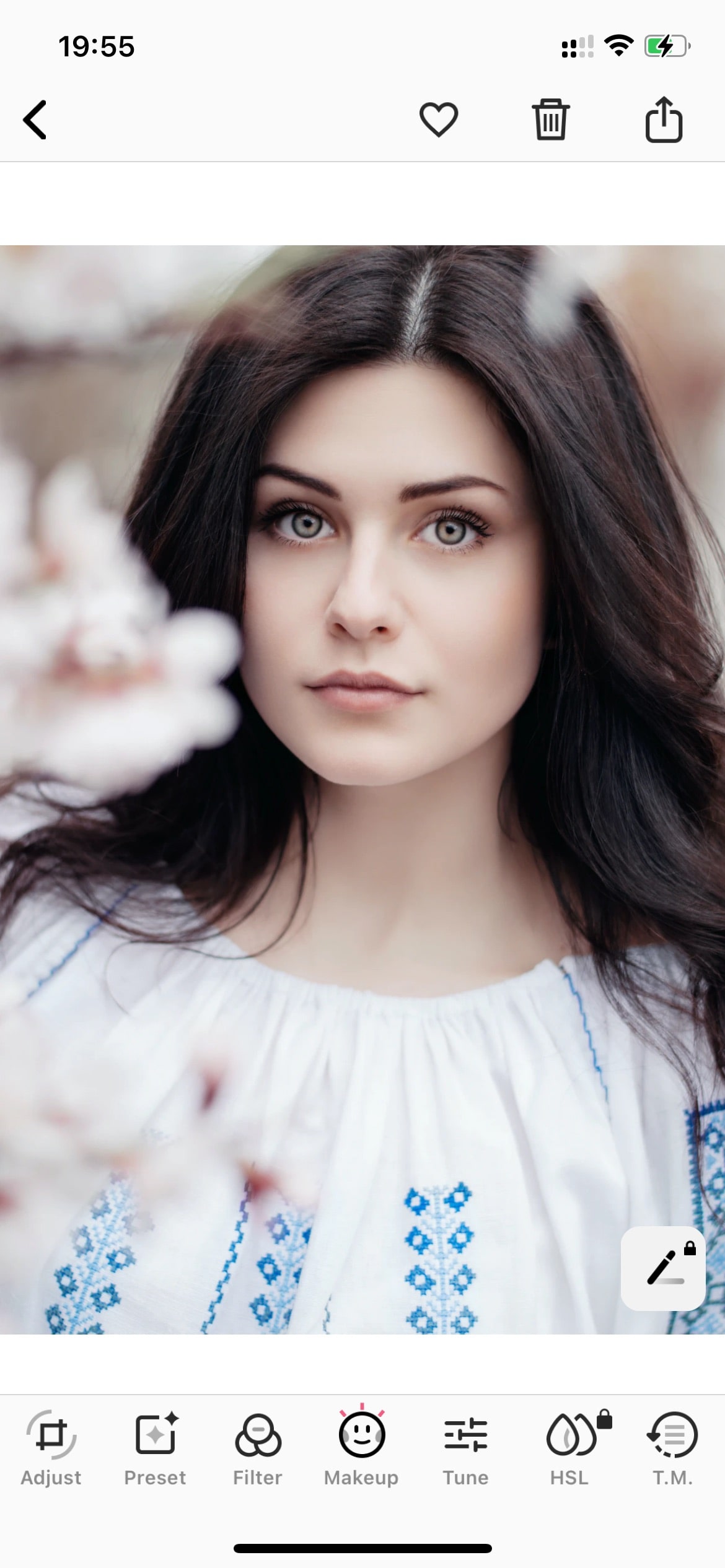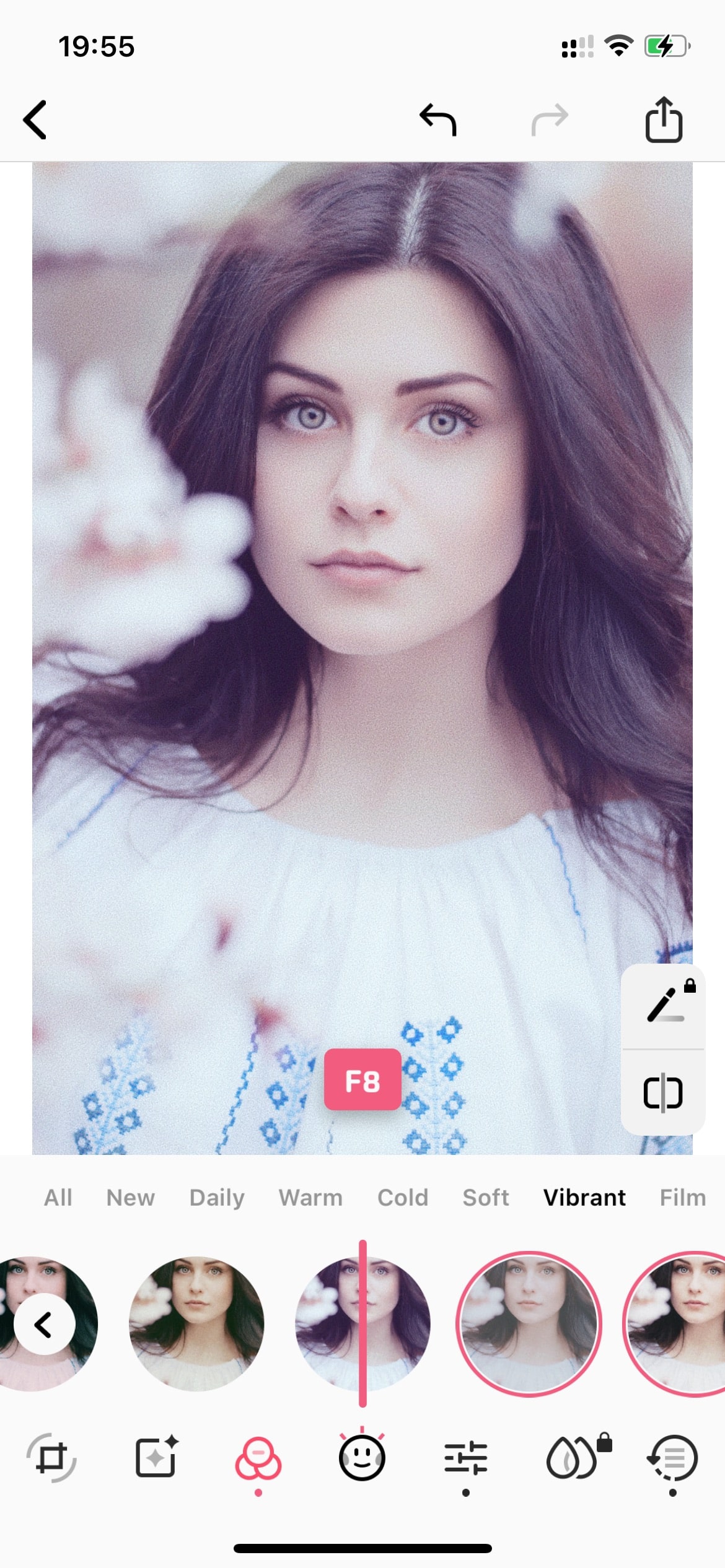 Pomelo will help newbies find their own style and help more experienced photographers get new ideas. All the presented presets have their own features and help you in your professional work with photography.