Are you thinking about how to introduce your children to the world of spirituality? Luckily, you can do that in their favorite way using your gadgets. In the article down below we have collected the best Bible apps for kids.
Moreover, there is a collection of apps aimed to help your kids have the best and happiest childhood – mental health apps for kids.
Bible App for Kids
This is probably the most popular Bible app for kids. It will unscrew the stereotype about the fact that the introduction to religion should be serious and mundane. Here all the information is presented in the form of a kids' book with bright pictures and easy-to-understand characters.
All the context here is interactive so children not just read it and watch it, but they have to tap on the screen and control the evolution of the story. Therefore, Bible App for Kids is convenient in usage both for parents and kids. Moreover, this app can also work with no signal.
You open the app, see the map of stories and choose which story you want to download today. There is a background voice that reads all the stories so parents don't even have to do that on their own. Tapping on different characters in the picture and seeing them come alive is especially entertaining.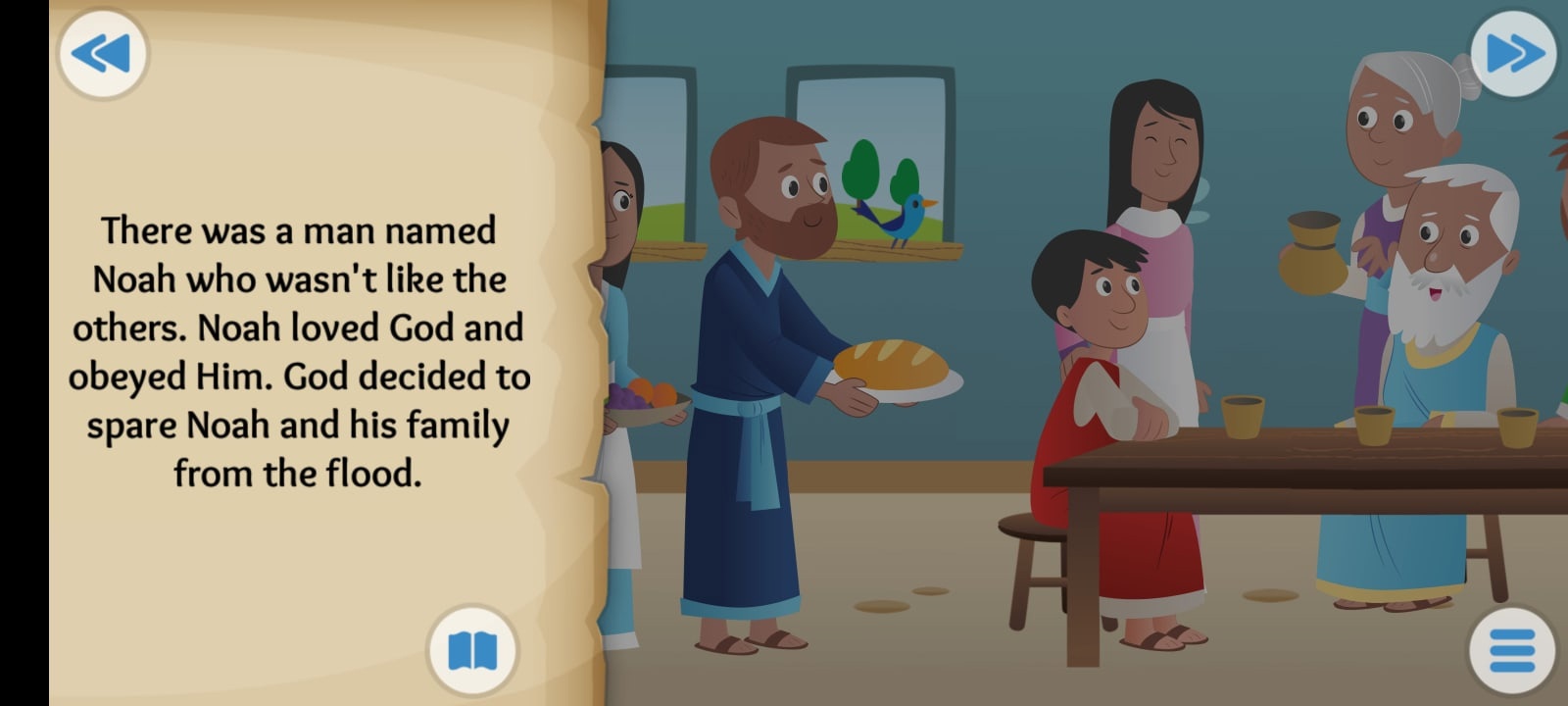 You may also like: 15 Free Texting Apps for Kids to Communicate With Family & Friends
Superbook Kids Bible App
This app is also like an interactive and entertaining version of the Bible.
However, we must admit that despite our initial expectations we were a little bit disappointed. There are not much of illustrations in the app, especially where there is a Bible reading section – it contains no images at all. The only thing is that you can choose the background voice to read the text.
On the other hand, Superbook Kids Bible App contains a lot of other sections where you can find challenges, games, daily quests, movies, and many more on the topic of the Bible. We can't say that all those things reflect the traditional approach and classic version of the Bible so keep that in mind before you present it to your child.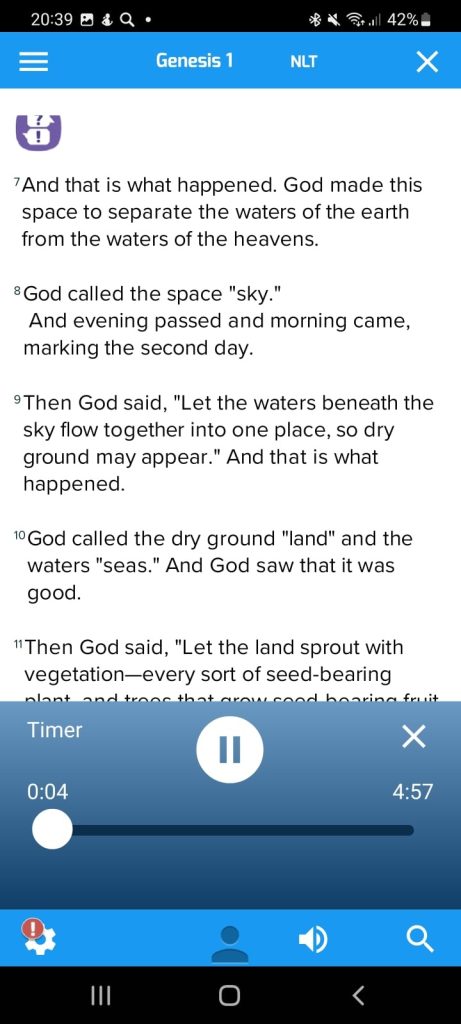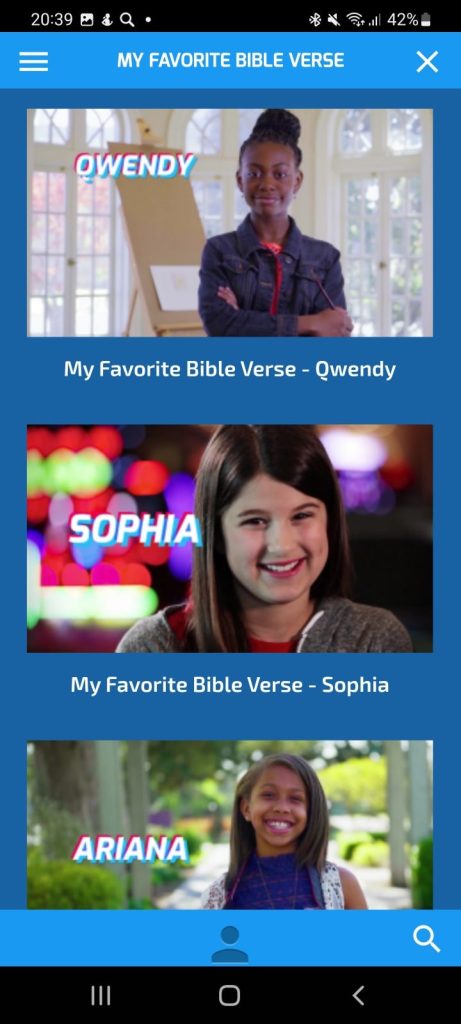 NIV Study Bible Verses
Even though many sources recommend this app as one of the best ones to introduce your kids to the Bible, we found it more suitable for kids which are above 11 or adolescents.
The thing is it almost doesn't have any images and it's very dry structured, so if you are using this app with your kid you're probably going to be the one who is going to handle its interface. However, the amount of information and books that Niv Study Bible Verses contains is quite impressive.
You might choose whether you want to just read the verses or you want to listen to them in the audio format. Beware that this app requires an Internet connection for functioning.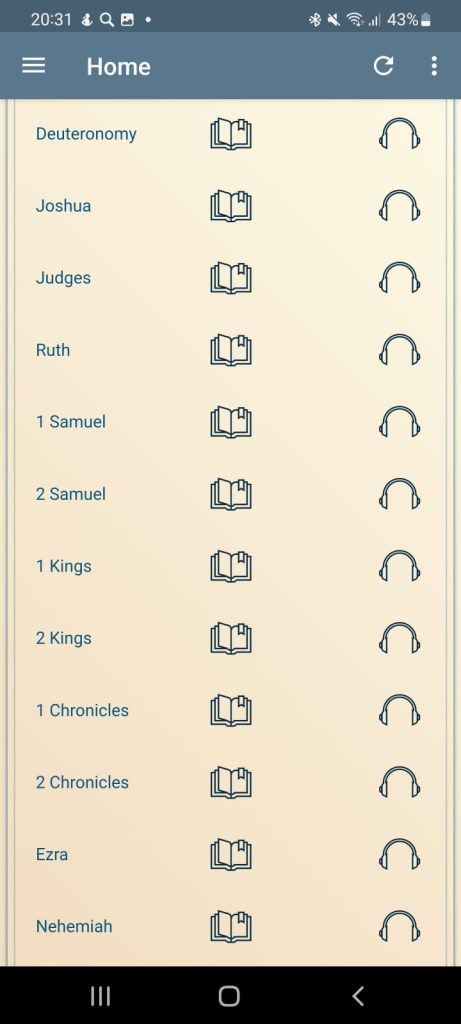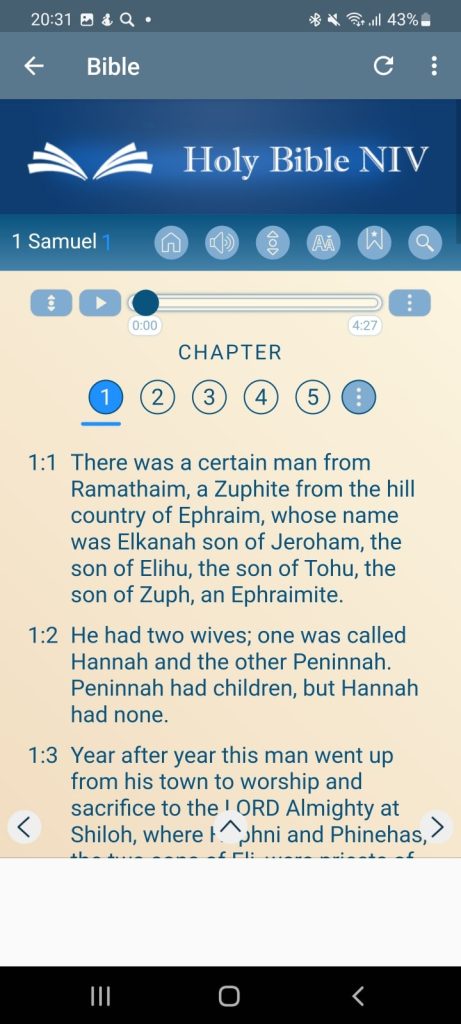 Bible for beginners
Quite an easy app and it's not made for kids specifically, but for everyone who just start their journey with the Bible. Although, like in the case with the previous one, we would recommend it more to adolescents than to kids.
There is not much to say about it. It doesn't contain any images. You open the app and see all the chapters of the Bible divided into categories and sub-chapters. There is a function where you can choose this app to read the Bible itself out loud.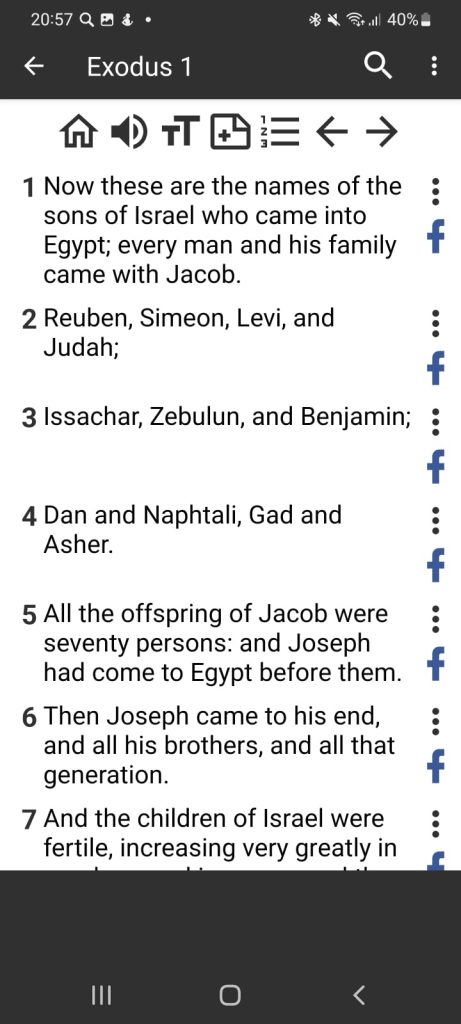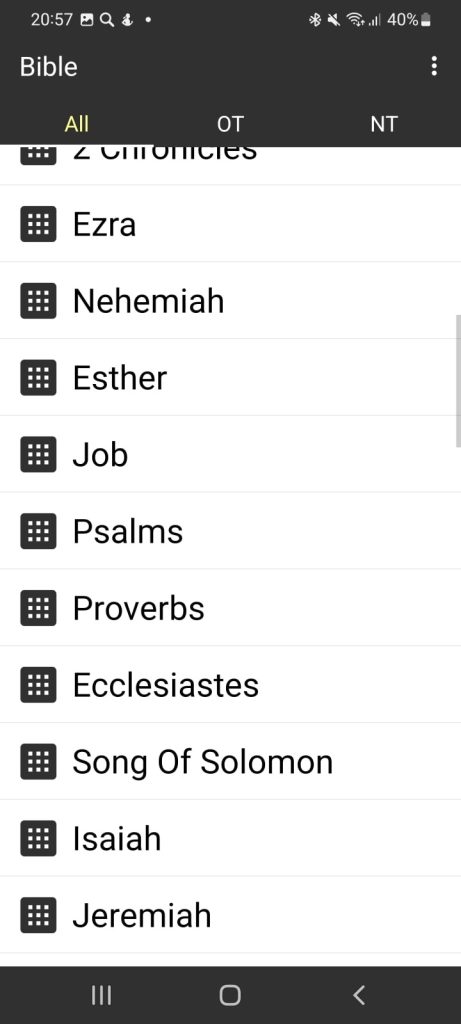 Bible Songs for Kids (Offline)
A very sweet app for kids where they can learn Christian songs. Even though the interface here is extremely simple, it contains images that are important, when you are dealing with little kids. Moreover, the collection of songs presented in the app is quite impressive. We counted it as not less than 30 songs.
When you go to a page of a song, you see the lyrics in front of you and a player where you can listen to the song. Speaking honestly, the quality of tracks is so-so. But it surely would be enough for kids to learn it. We recommend using this app with speakers.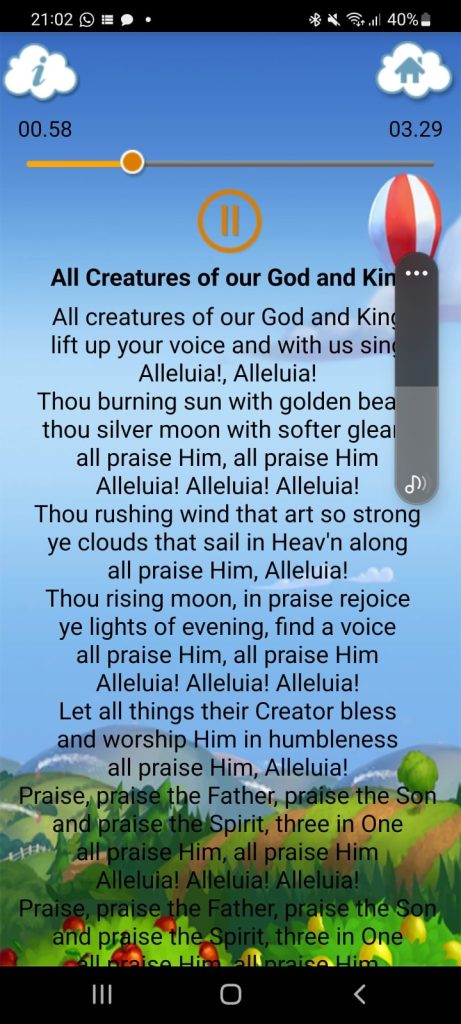 Parent Cue
Considering the functionality and UI design this app is one of the leaders in this list. This is not exactly the app to introduce your child to the Bible only, but to help you to guide your kids into the world of spirituality in general.
First of all, you create your account, and then you need to add an account of your child there. Then, you need to find the closest church in your area – Parent Cue will do that by having access to your location.
By going to the section of the app's feed, you might find useful information and materials for guiding your child in the world of the Bible. What is more important, there are constant updates, unlike in other apps. However, you won't find the Bible itself in Parent Cue, only the extracts of it.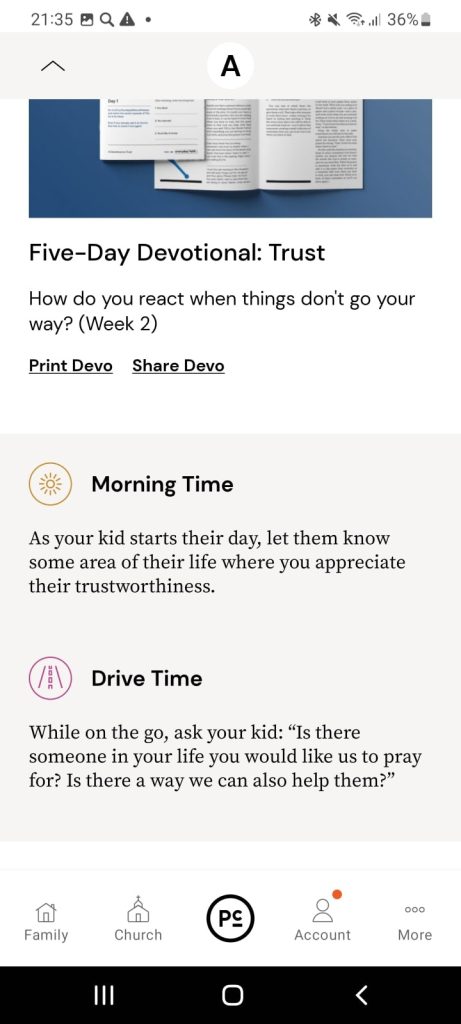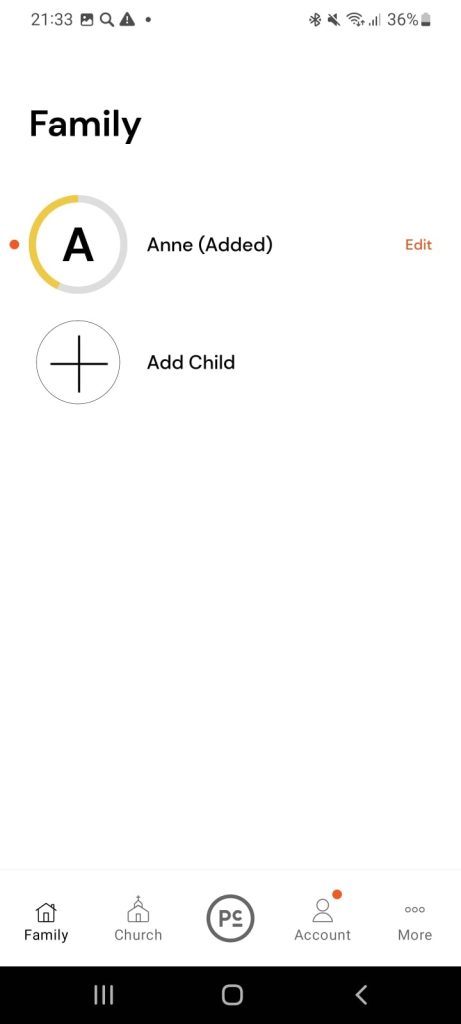 You may also like: 11 Best Kids Shopping Apps (Android & iOS)
Guardians of Ancora
This is the game based on the Bible plot. It won't be suitable for toddlers, but children aged 6-12 will love it. This game doesn't have any global goal, just throughout it, you will run through various challenges which are based on the stories from Bible.
For kids, this is quite a lightweight way to get acquainted with the Bible, but still, it will be suitable for those children who find a hard time learning something not that entertaining.
Moreover, the game is very fun to play and at the beginning, you receive all the guides on how to control the character (and you can also choose the character). And we would also like to express our appraisal of this game for its graphics.
The only thing is that the app is quite heavy and it takes a long time to download and install even on powerful devices.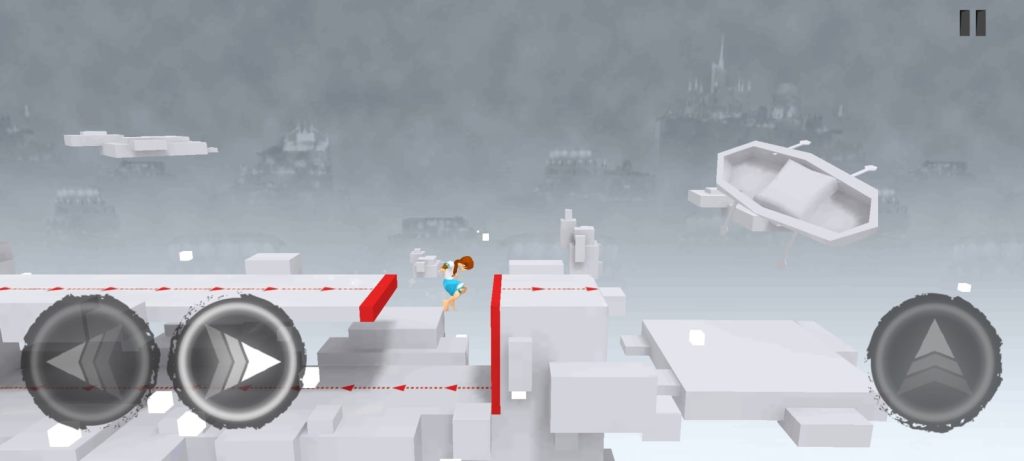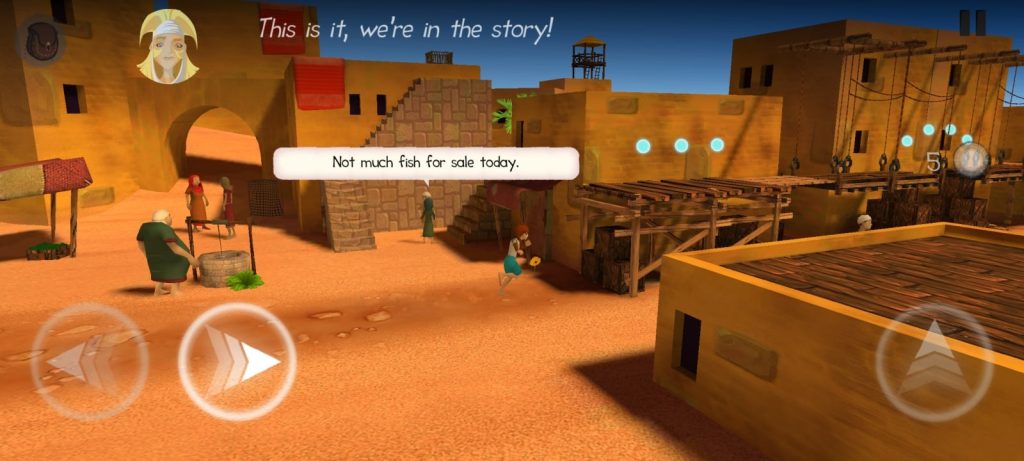 Bible Coloring for Kids
This app, on the contrary, will be suitable for kids of all ages. This is a coloring app where all pictures are based on Bible plots. In fact, this app would be a great complement to another, more theoretical Bible app so kids could listen first and then interact with the information in their familiar way.
Using this app is extremely easy. You open it and just tap on "play". There are 12 images for coloring and each of them depicts a scene from Bible. It is possible to zoom in and zoom out, choosing various textures and tools, colors, and so on. The only drawback is that the number of images is quite limited.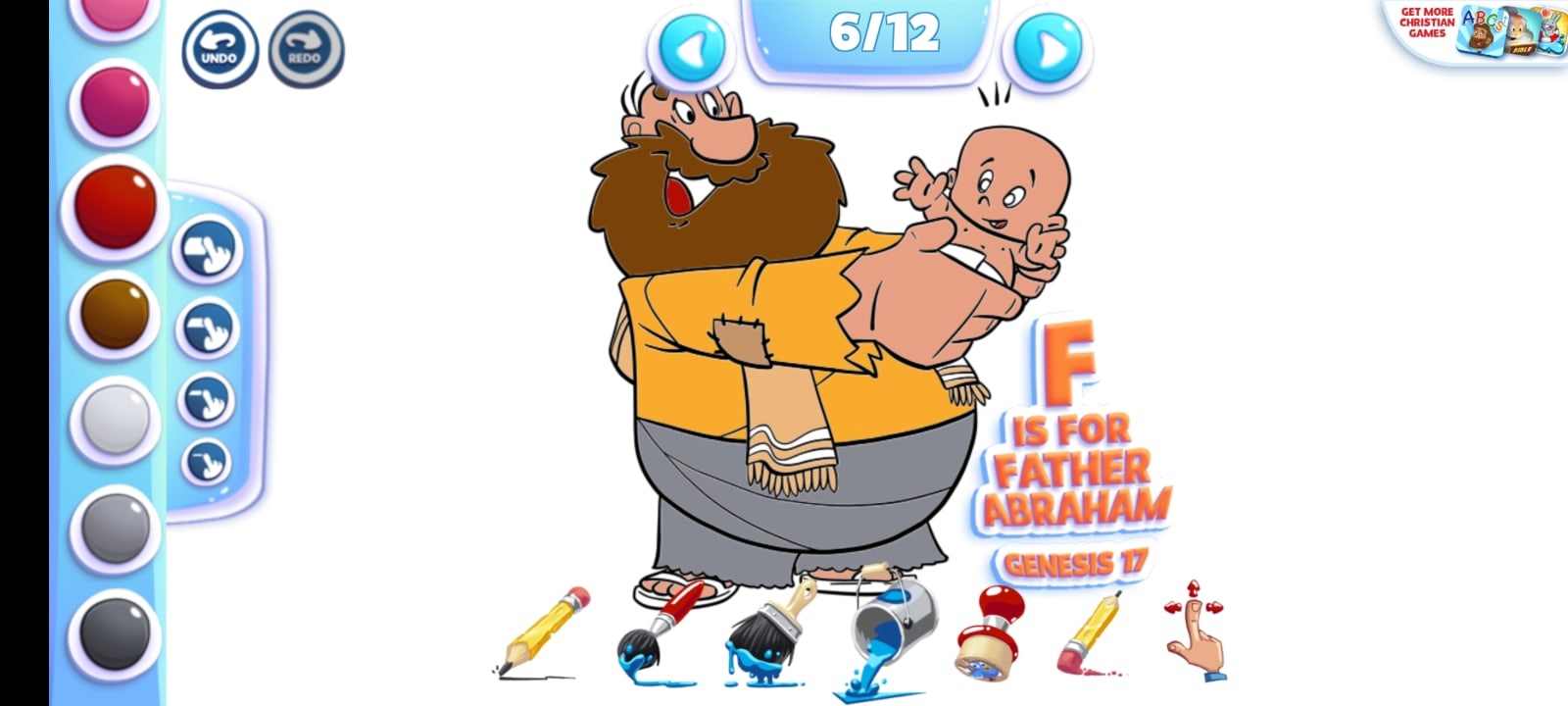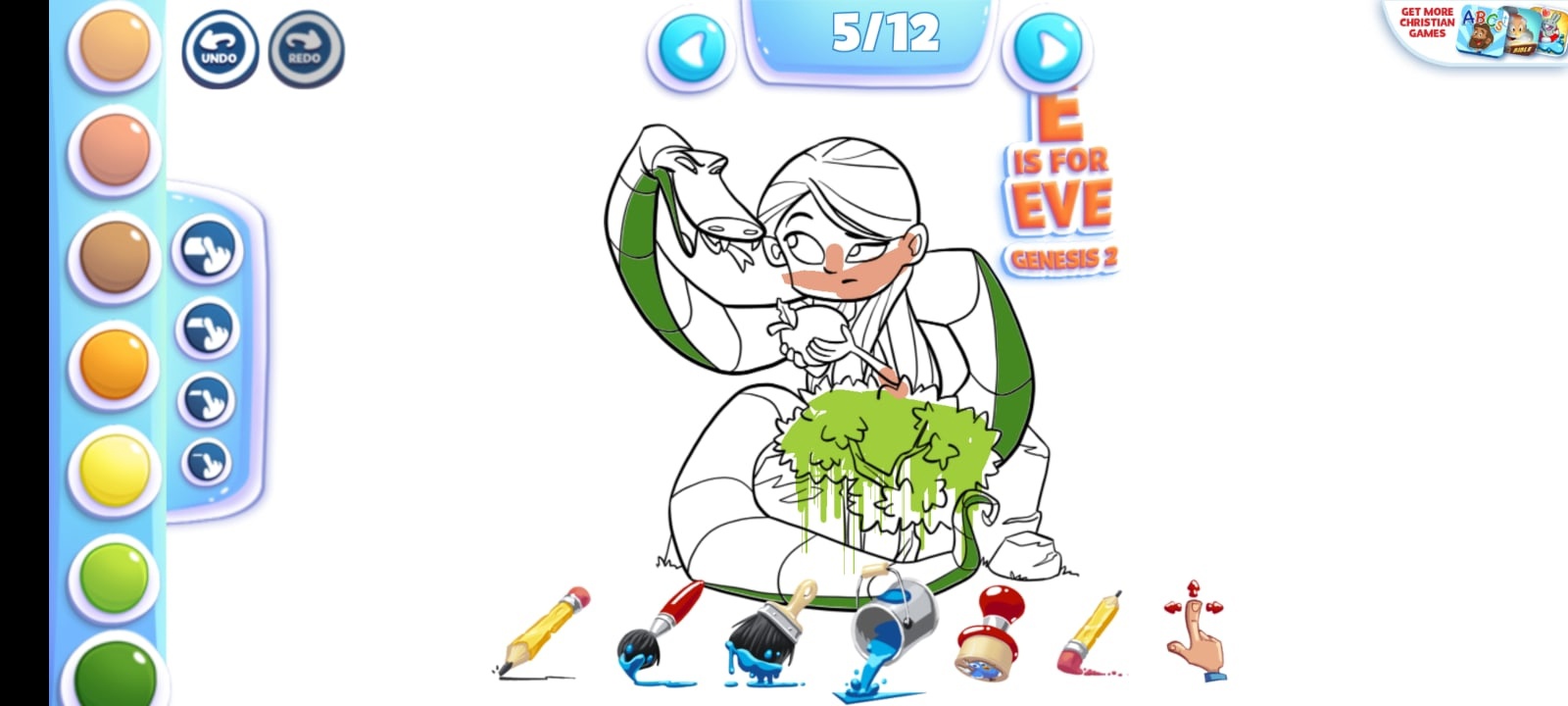 Bible ABCs for Kids!
Another app from this series. This time toddlers are going to learn the alphabet with the Bible. It works like a game in the way that any letter occurs on the screen and a child needs to fill it with stars. It will help kids to memorize the overall image of the letter.
When the letter is filled with starts, the background voice will give the association of this letter with one of the Bible names and will tell shortly the story of this character. For example, F here stands for Father Abraham. Later the parent can decide whether he/she wants to keep on listening to a story or switch or the next letter.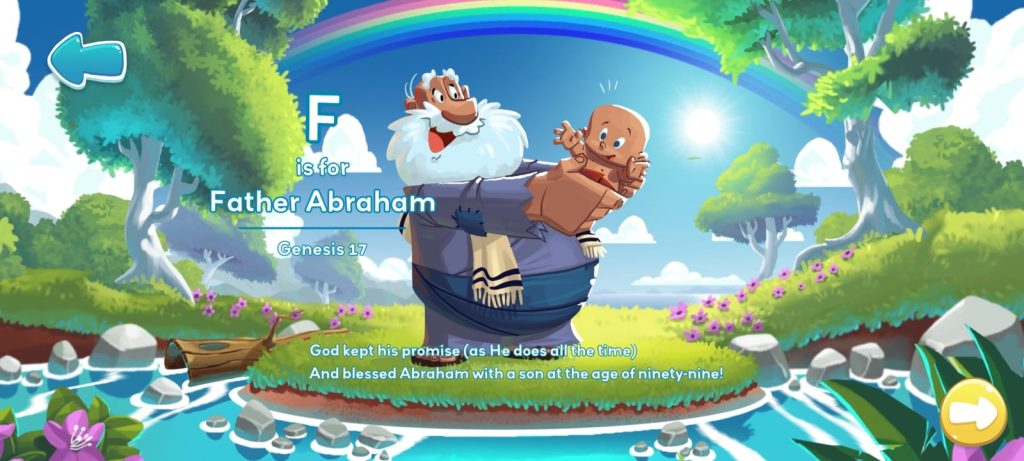 Noah's Bible Memory
As you have already guessed from the name of this app, it is developed to help kids to learn the verses from the Bible. In total, there are 25 verses to learn. As the child learns the verses the difficulty of them increases.
The visual representation of the verses helps children to memorize all the materials much faster. Not even speaking of the fact that learning everything in this interactive way is much more fun for kids.
It is even cooler that in the main menu you can choose the way how you want to memorize the text – by the food, hiding, speed, power, or sight.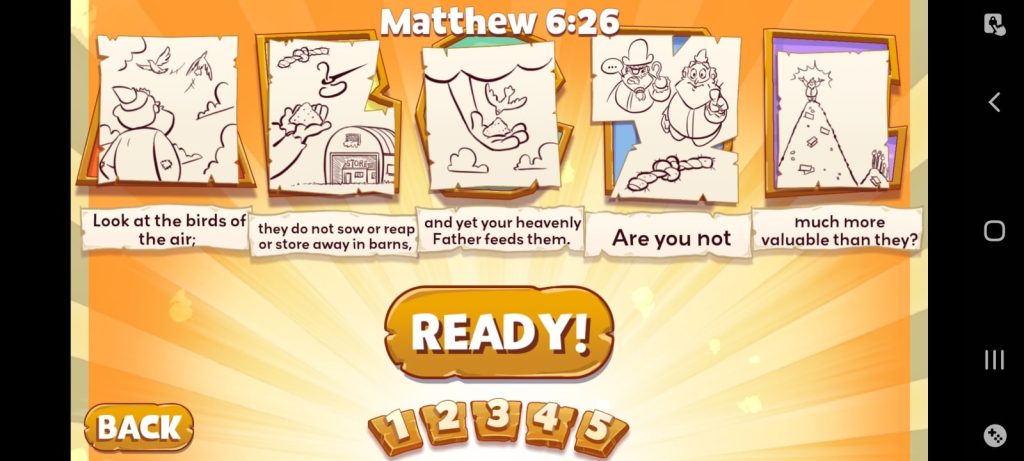 You may also like: 11 Best Robot Games For Kids (Android & iOS)
I Read: The Bible app for kids
This is a really cool Bible app for kids and it contains everything that it takes for children to understand and proceed with the information that they get. First of all, all the chapters of the Bible here are simplified and adapted for kids' perceptions. They are much shorter than the original ones.
Secondly, each text is accompanied by pictures. And finally, after each chapter, a kid received a mini-quiz to test if they really understood the information. The app itself is incredibly easy in use which is always a plus for parents. And there are plenty of chapters so you won't run out of activities too fast!