In the era of the Internet, it's not that hard to get some free stuff — you just need to know where to look for it.
There are thousands of giveaways coming up every day — people give stuff they no longer need, brands and influencers host random giveaways, and all that. That's why we've gathered together the best giveaway apps to get stuff (Android & iOS) that lets you keep up with all the best offers nearby.
Some of these apps are virtual garage and yard sales, while the others are aggregators for the hottest offers from top brands worldwide. Plus, these apps cover all the possible categories of items from clothes to gift cards, so there's something for everyone.
Here are free apps in that category you may try. Have a look!
GiveAway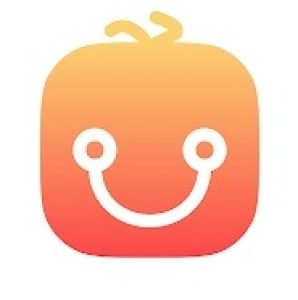 Let's start with a giveaway app that functions as a neighborhood community.
The main goal of this app is to let you get rid of stuff you won't need by passing it to someone from your neighborhood and getting things from them as well. Frankly speaking, the overall concept is pretty similar to the garage sale but online. This app is a perfect place for parents to exchange kids' clothes, toys, and more.
Plus, this app is not limited to free and almost-free stuff — it also lets you find a side job nearby. In other words, you can use the app to offer your services to get in-app points that you can use to get items you need. The app usually shows you offer within 5 miles from your location, but you can regulate it in the settings if needed.
As for adding your own item, the process is fast and simple — just a make a quick shot, rite a brief description, and that's it. Then, the users will offer in-app credits to get your free stuff and the auction will pick the winner. Only the person who wins will be able to send a message to the giver, so you won't need t to communicate with lots of people.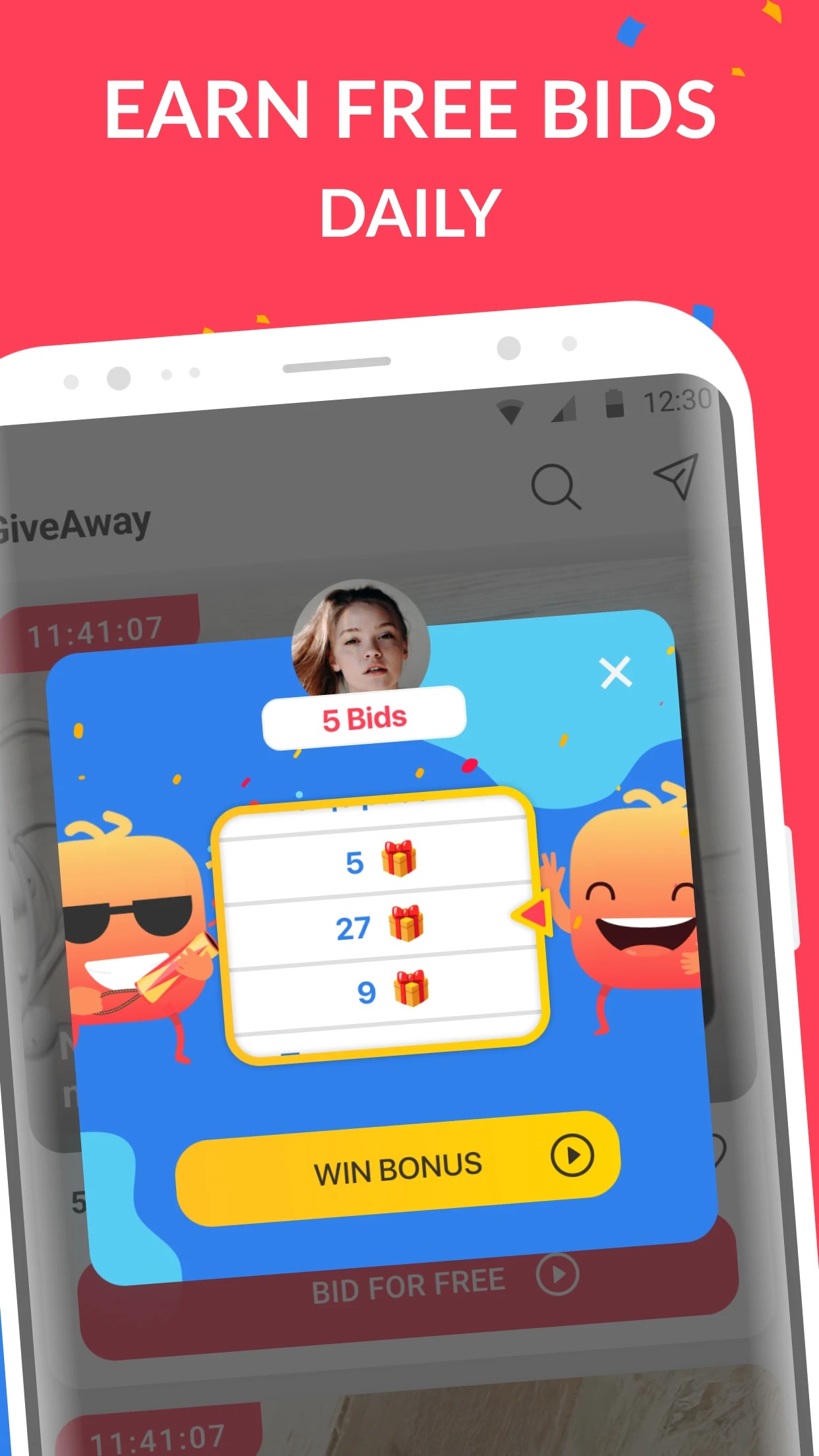 You may also like: 10 Best Apps to Win Cool Free Stuff (Android & iOS)
Freebie Alerts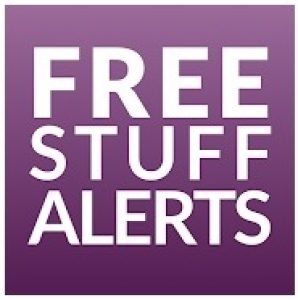 As you may guess by the name, this app lets you keep up with all the free stuff offered in your neighborhood.
The concept of this app is simple — it tracks the posts from several giveaway platforms like Nextdoor, Letgo, and more, and alerts you if there's something available nearby. Thus, you won't have t spend hours researching various giveaway platforms hoping to find something — this app will do it for you.
As for the mechanics, you just need to install the app and allow it to use your GPS data, and that's it — you're ready to go. Then, each time your neighbor will make a giveaway post, you'll get notified and get the chance to pick the free stuff up first. All the alerts are being sent in real-time so make sure to be web-connected to not miss anything.
Beyond that, the app lets you pick the categories of items you're interested in, so you won't be notified about everything at once. To be more precise, you may pick the keywords you'll be notified about, customize the list of websites, and only get the alerts of the items with images.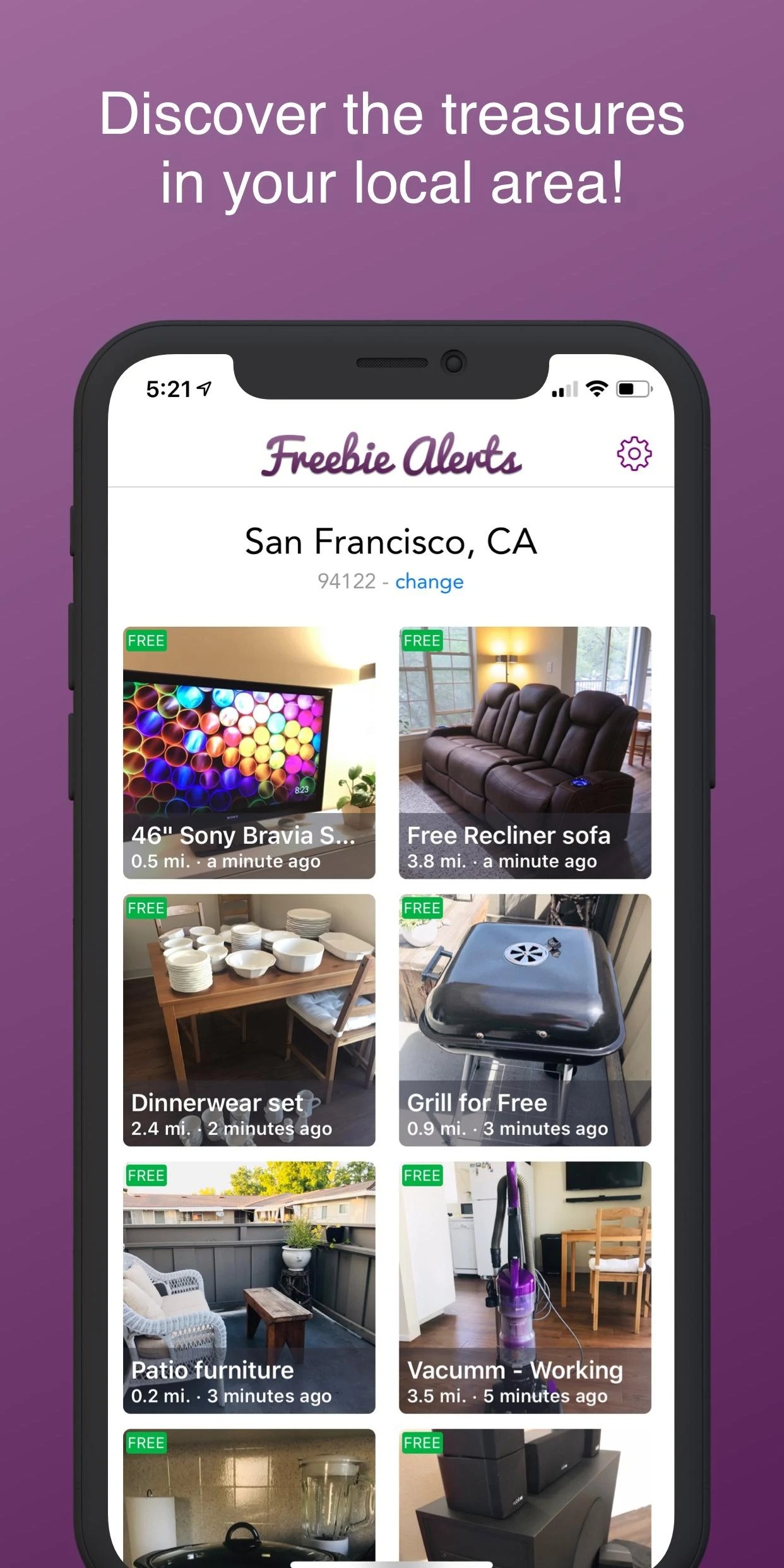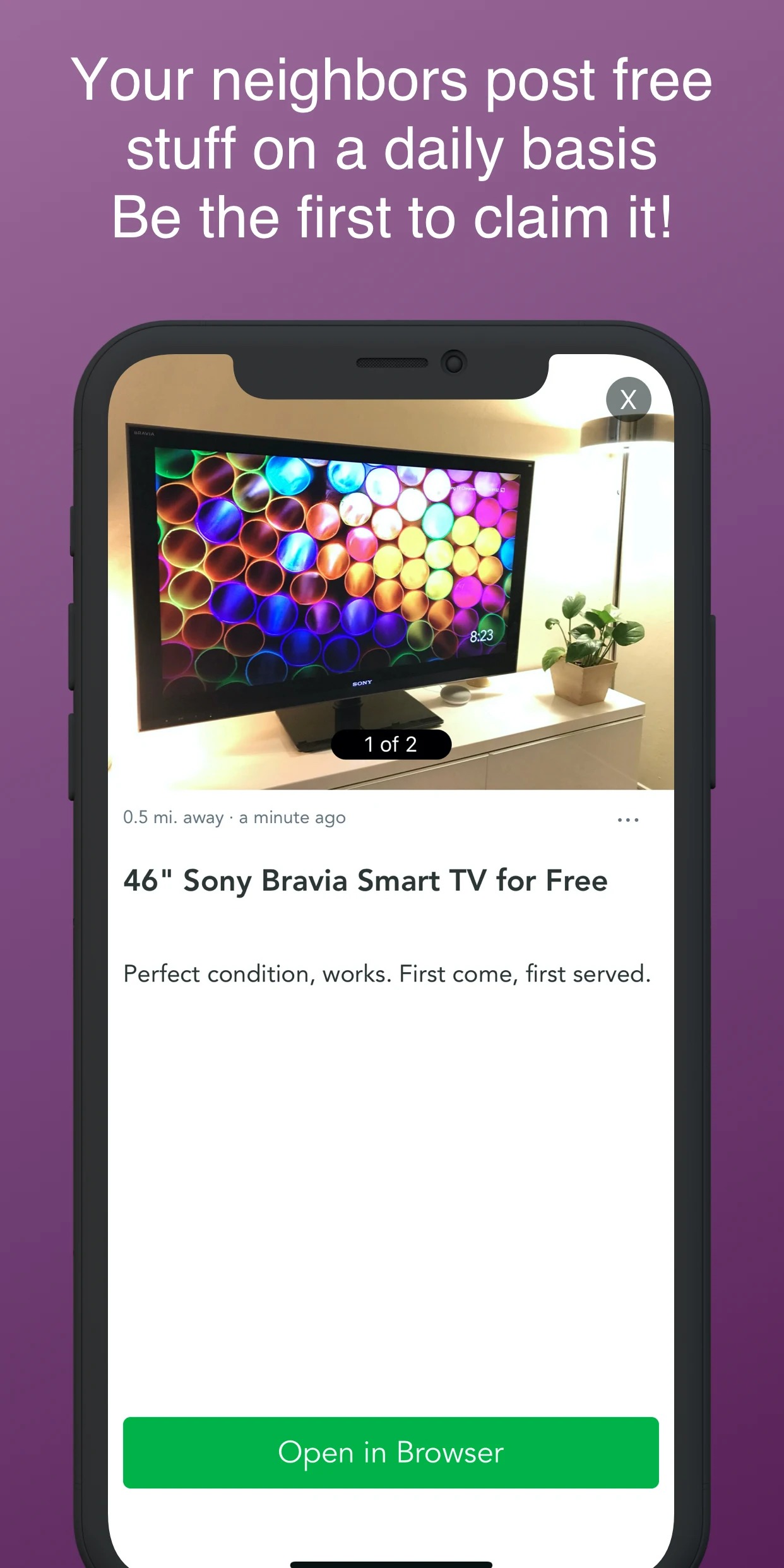 Free Stuff Finder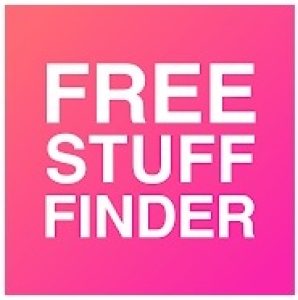 This app helps you find free stuff and hot offers, along with saving up to 50% out of your everyday purchases.
The main idea of this app is to let you save money on everything you buy on a daily basis. To cope with that, it provides you with daily coupons for all categories of products — from toilet paper to electronics. You may think that won't affect your savings that much because coupons are not the same as free stuff, but imagine not paying the full price of a wide range of times ever again!
More to say, once you'll use this app for some time, it will remember what type of products you usually buy, and start sending you custom coupon lists. The app cover coupons for all the top retailers like Target, CVS, Walmart, Amazon, and more. You may also adjust the list of retailers you're most interested in.
Along with that, the app also publishes daily lists of free samples you can get and giveaways you may join. Plus, the app covers both online and offline deals, so there's something for everyone. Herewith, if we're speaking offline deals, you may need to print a coupon so make sure to check such things out.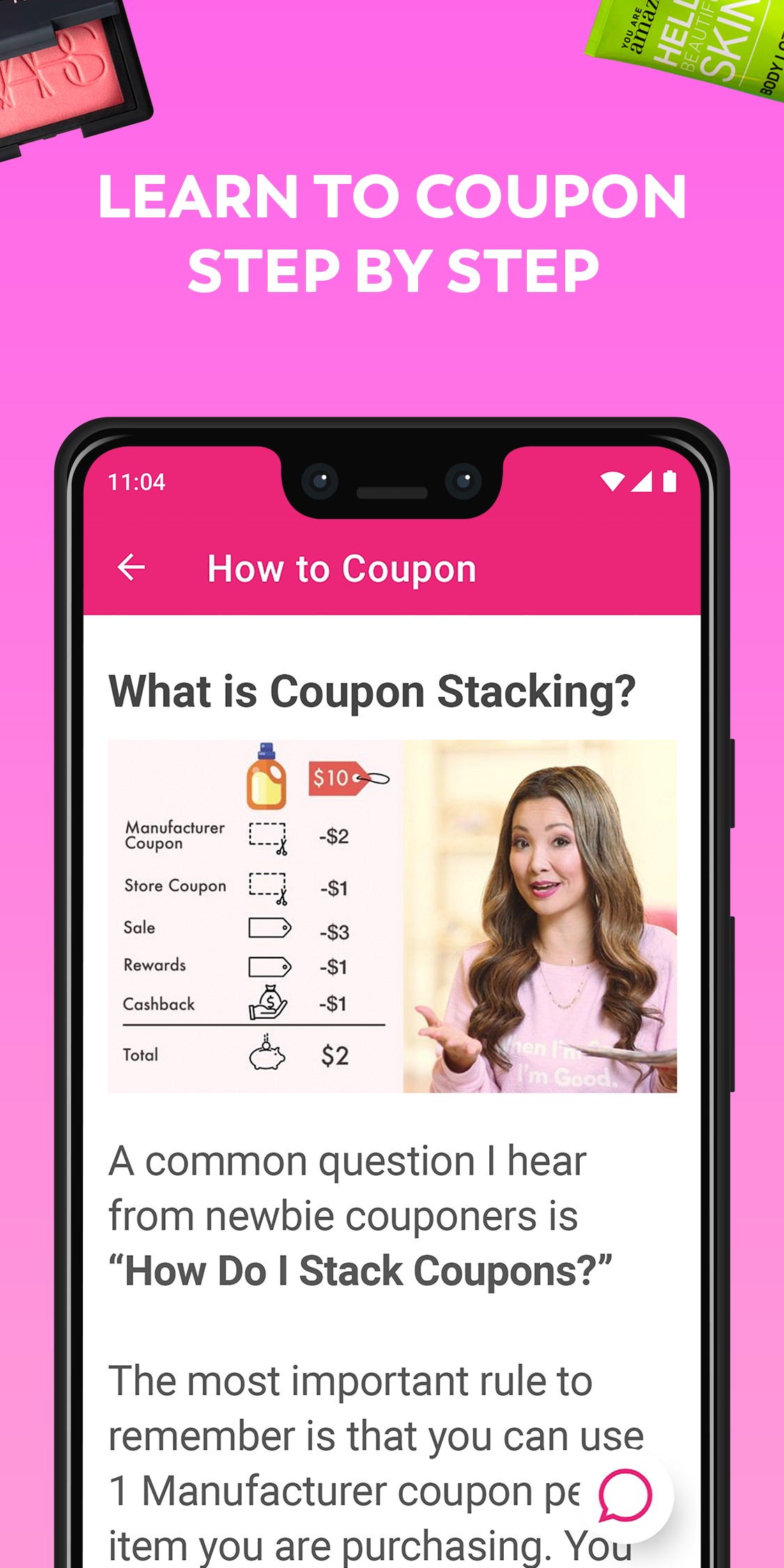 Fancy Giveaways & Cash App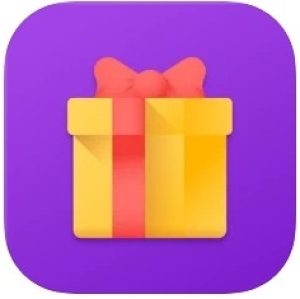 Here's an app that lets you win gifts. However, the concept is not as simple as you may expect it to be — you will need to earn points that can be exchanged for free stuff.
The main goal of this app psi is to motivate you to reach your goals and stay active with your life. The concept is pretty simple — you get the app, earn points, submit them into giveaways and win (or not, it's a question of luck and persistence).
Herewith, there are new giveaways with different gifts every day, and you can join them all. Beyond that, there's a huge giveaway coming out every month, and it usually comes with some cool gift like a smartwatch or a laptop. Other than that, the gifts are usually gift cards, vouchers, and all that.
In case you're one of these people who like to create multiple accounts to participate in giveaways — it won't work with this particular app. Moreover, all your accounts will be blocked if you'll try to do that or cheat in any other way.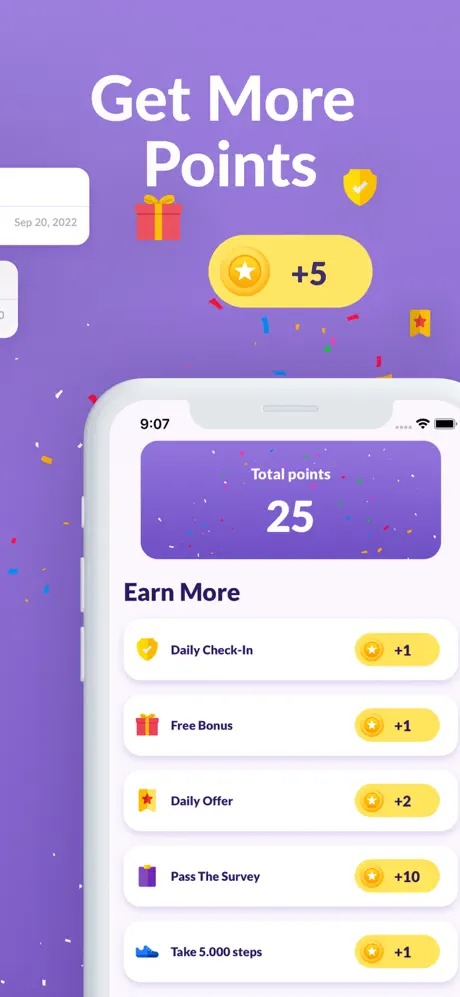 The Coupons App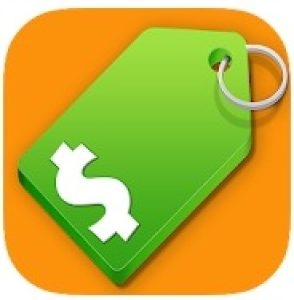 And lastly, we have an app that lets you save money on your day-to-day purchases.
Even if you're not a fan of coupons and consider it to be a total time waste (which is wrong, actually), don't pass by this app without checking it up first. The thing is, this app is not just a coupon aggregator — it gathers together all the sales and hot offers from top brands around the globe.
As for the categories of items, the app covers fashion, food, beauty, and more. The app even lets you save money on gas stations which is a rare category for such kind of service. Plus, it comes with a full-on section dedicated to all kinds of free samples, and all that. The app also covers thousands of giveaways you may apply to right away.
The app works for both online and offline offers, so there's something for everyone. Herewith, you get to regulate the location radius for offline offers if needed. The new offers come out every day so make sure to allow notifications to not miss any cool freebies.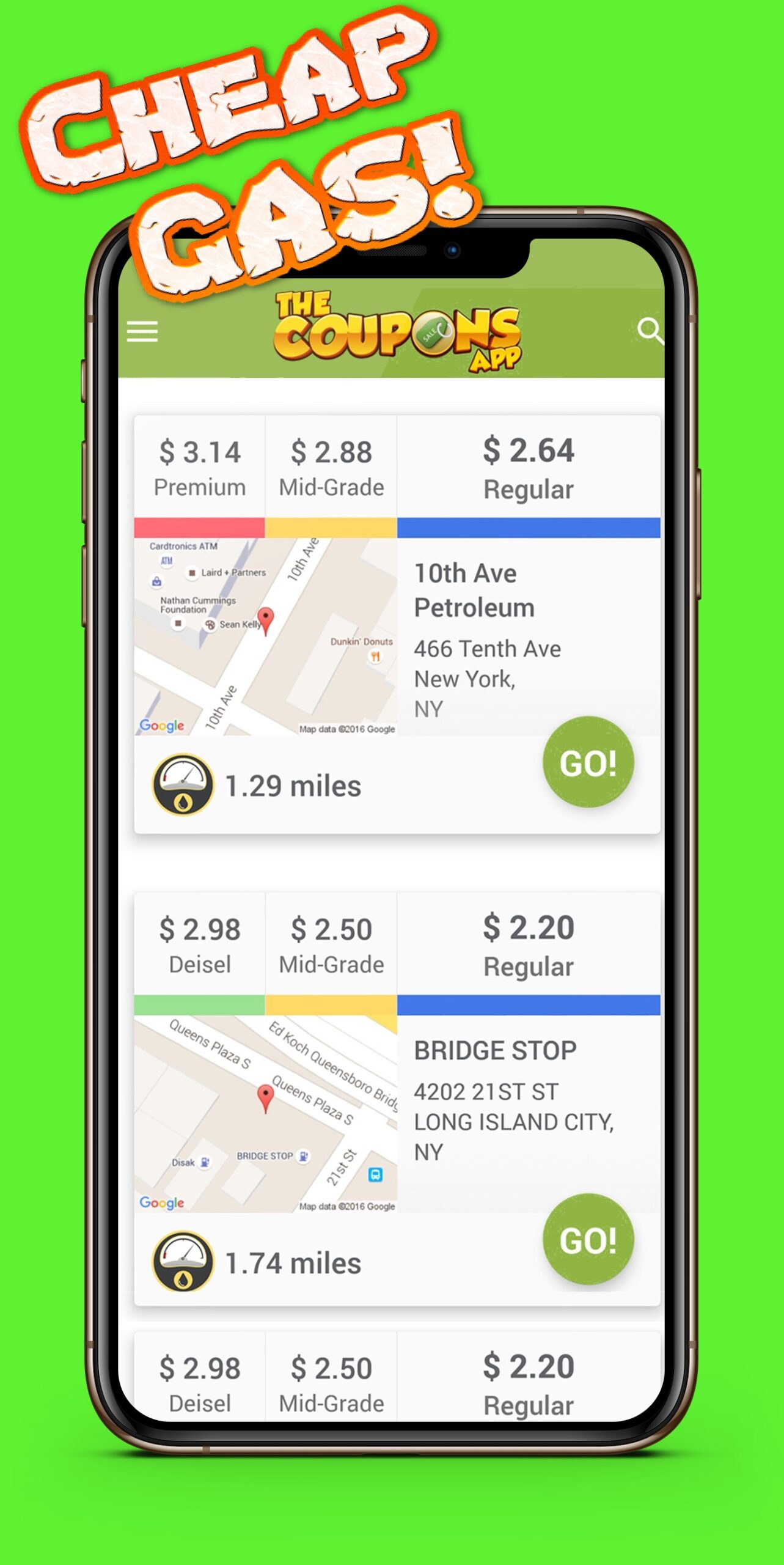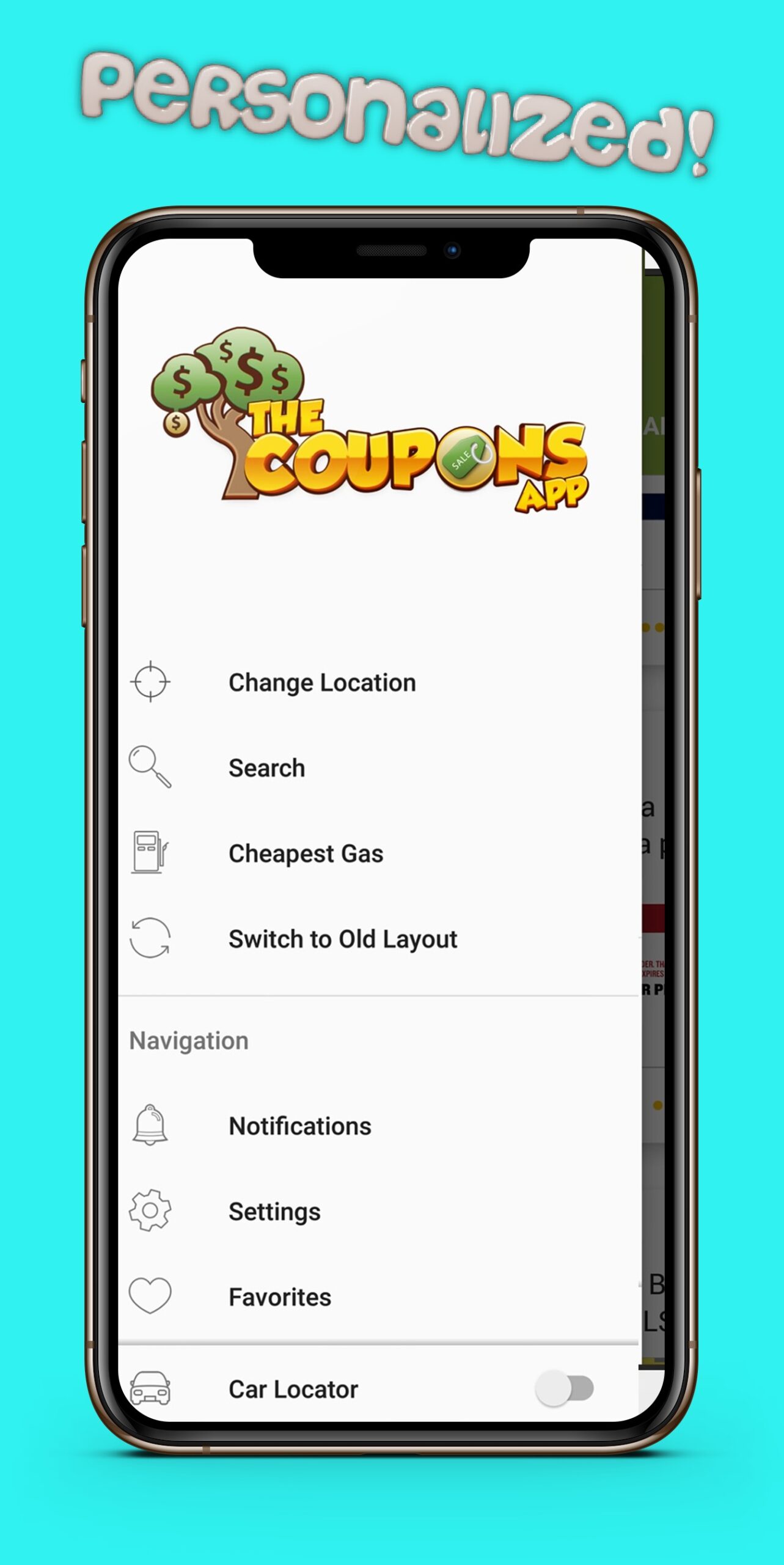 You may also like: 11 Best Price Drop Alert Apps for Android & iOS
Rafi – Giveaway for Instagram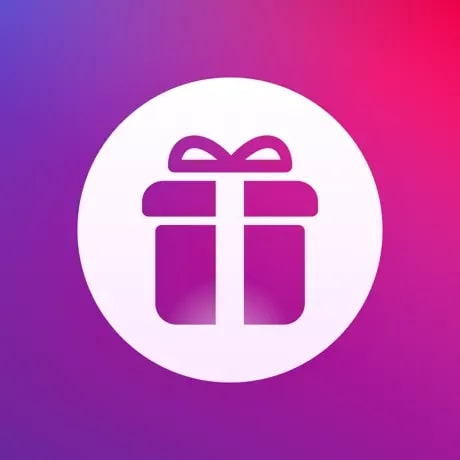 Rafi is a free app for organizing Instagram giveaways. You won't have to do it manually – artificial intelligence will take care of this routine.
To create a new popular prank, all you need to do is copy a link to a post on the popular social network. Next, open the app and describe the conditions for future participants.
Specify exactly how you can become a winner and what kind of prize you can get. You can use the basic form or go for the advanced version with many individual settings. For example, you can make the program count each participant once, regardless of the number of their comments.
You can also specify a minimum number of tags and hashtags. If you wish, you can block users who use words prohibited in the draw. Determine the number of winners and the prizes each of them will receive.
By using Rafi, you ensure the complete security of your account. You don't need to share personal information with others or provide a password for your page.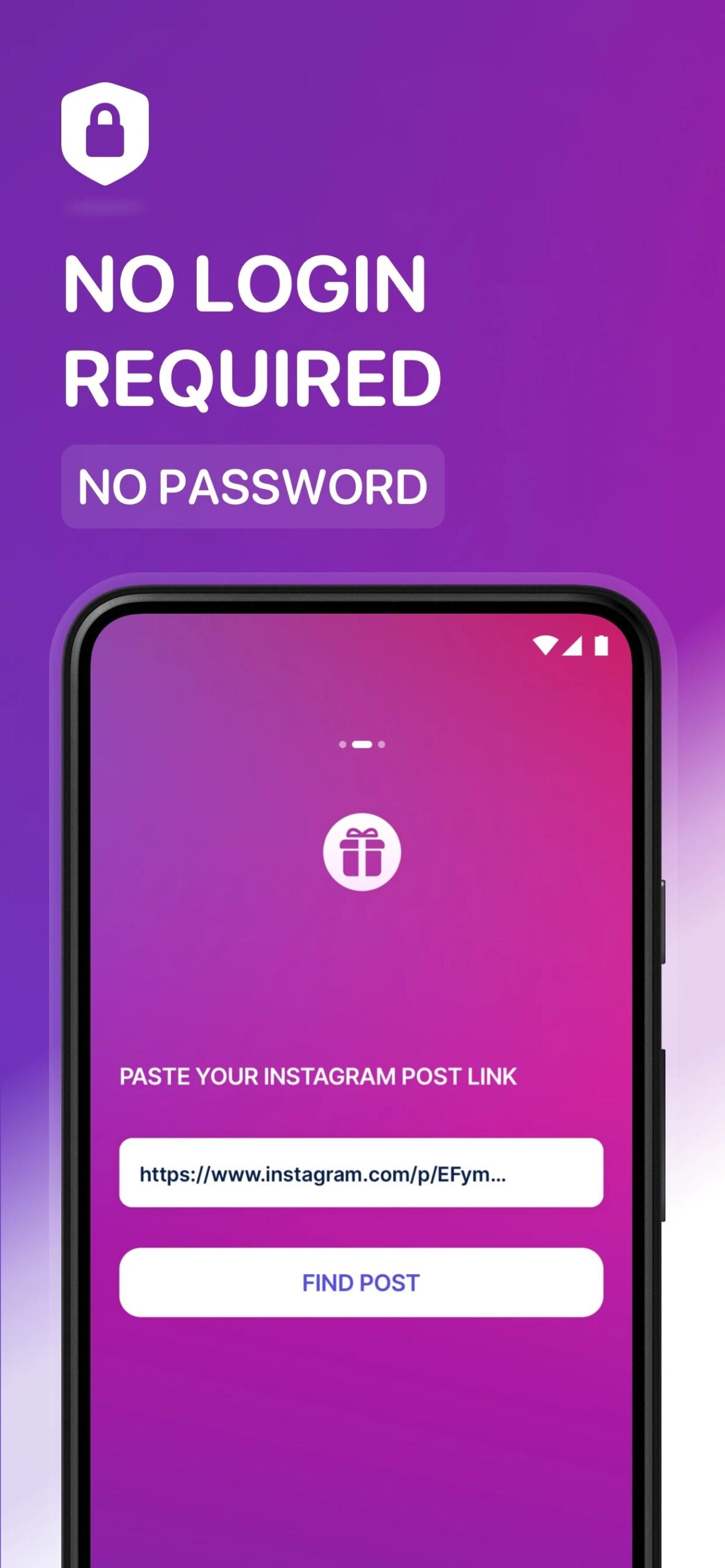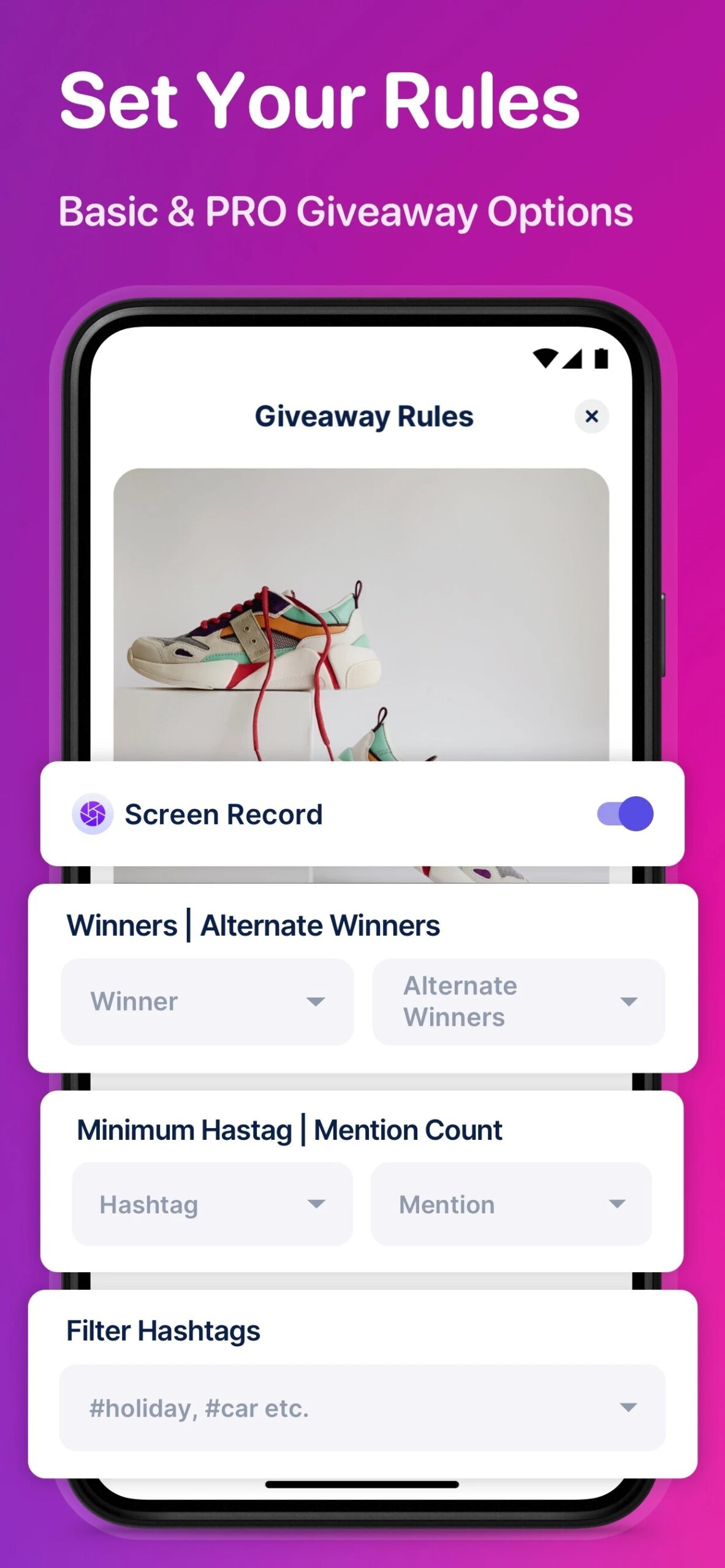 Giveaway Picker by Cardano Apps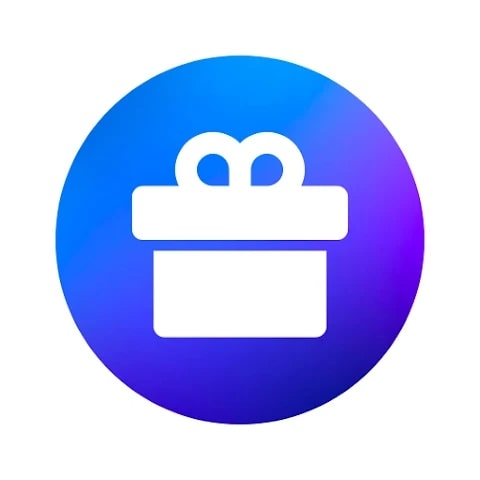 With Giveaway Picker, you will learn how you can quickly and honestly organize a prize draw on Instagram.
Now all you have to do is copy the link to your social media post and paste it into this app. Then the system will automatically determine the winner from those participants who have met all the conditions.
The app can be used repeatedly. On this basis, you will create a fair draw, without bias. If you want to get even more subscribers or retain the ones you already have, a prize draw would be a great idea.
With Giveaway Picker, you won't have to waste your time organizing. There are no registrations or service fees. This app works for free and allows you to pick winners randomly. Just paste the actual link and get ready to congratulate the winners.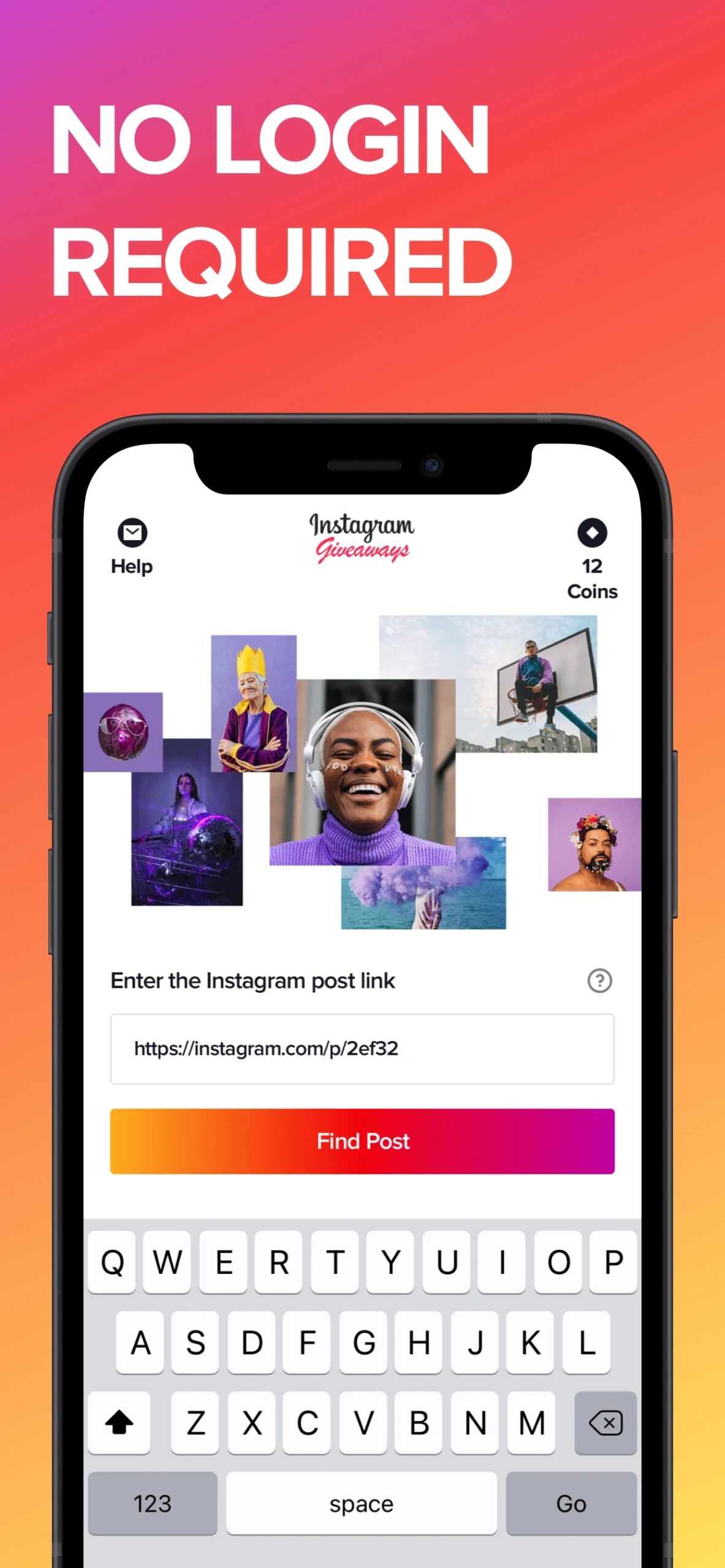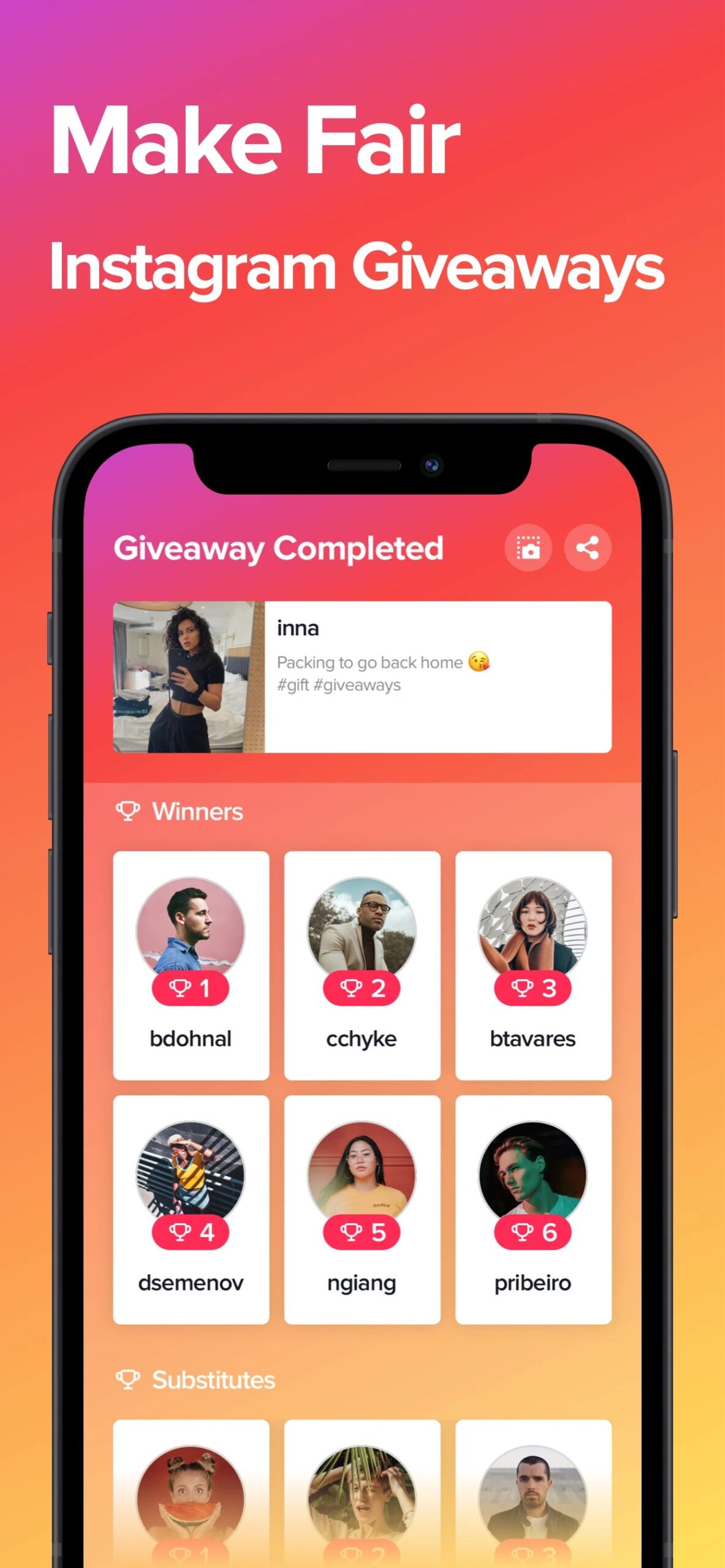 Giveaways and scratch cards! by Givvy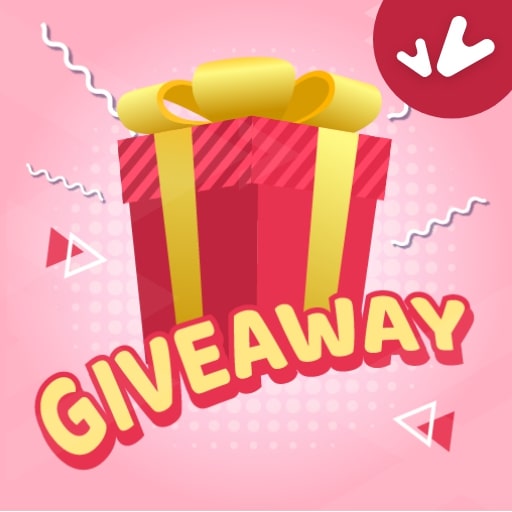 Get gift scratch cards and erase the protective layer. Find out instantly what prize you have won today. This app really allows you to earn money for gambling scratch cards.
You can use e-wallets, PayPal, or cryptocurrency to withdraw the credited money. Usually, the withdrawal time takes less than 7 days.
Here you will get a real chance to win a nice sum of money every day without any investment or effort on your part.
Giveaways and Scratch cards have a favorable referral system. The more friends you invite to take part, the more money you can earn. You don't have to get up early and go to the office to get paid. Work at your convenience right from your favorite couch.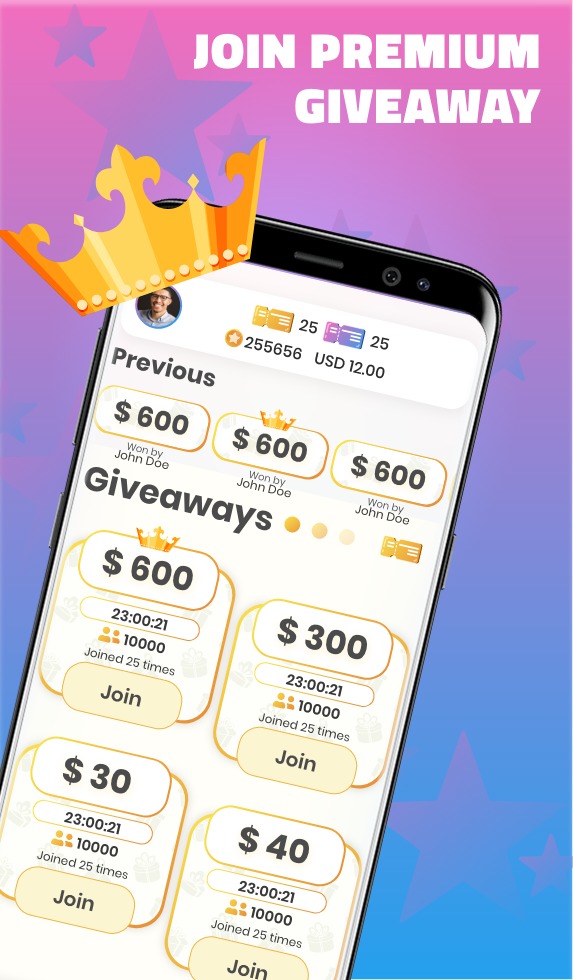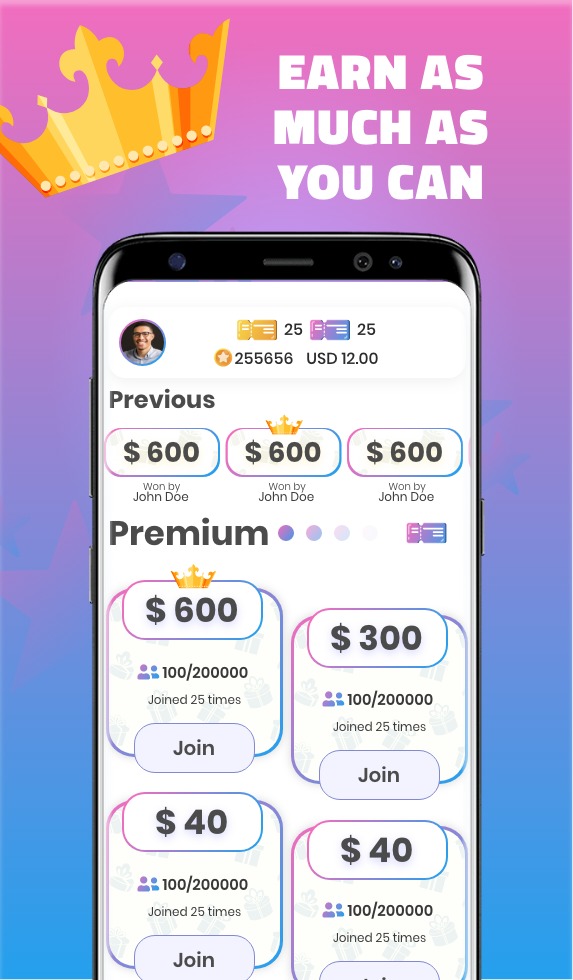 You may also like: 15 Best Food Coupon Apps for Android & iOS
Lukky – Giveaway Insta FB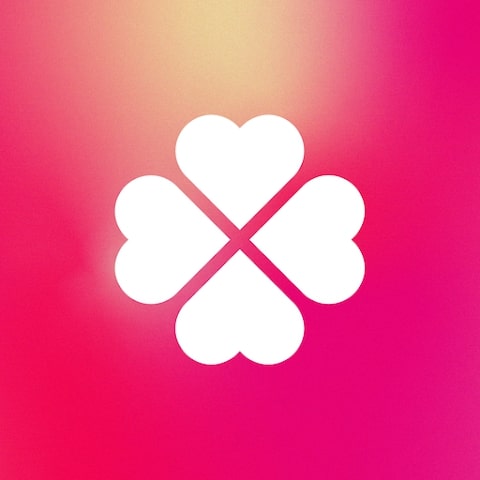 If you are planning to hold a fun prank on Instagram or Facebook, the Lukky app will make it easy for you. Trust the master of organization and create a unique contest in minutes.
To get started, you need to log into the app from your chosen social network account. Next, select a post and set the conditions under which the contest will be held.
Now you are left to determine the number of winners and decide what prize each of them will receive. Use advanced options, including defining and congratulating the winners, as well as animating the drawing.
Determine what words or phrases must be contained in the comment for the user to join the game. Share this post with followers on other social networks. In Lukky you can access the history of conducted and active drawings. To speed up the preparation for the next lottery, use the built-in editor.
PRO account allows you to conduct an unlimited number of projects and choose the number of winners yourself. Use colorful templates to draw attention to your raffle.