Are you a real cinema connoisseur? Do you know what an IMDB is? Then you will be delighted with CLZ Movies app! This application enables you to create your own movie collections with full official IMDB data. Sounds impressive, is not it?
By the way, you can also check our apps for Hisense TV. That'swhere you can also watch your favorite movies.
The app is paid. When you first open CLZ Movies, it offers you a free 7-day trial, and you have to choose right there how you are going to pay after expiring the trial: per month or per year. After subscribing, you can start enjoying all the benefits of CLZ Movies.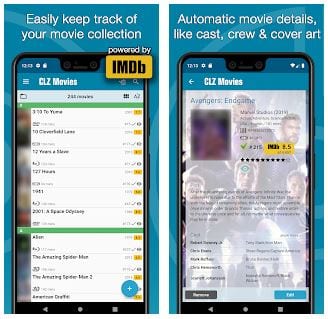 The main feature of CLZ Movies is the unique way to add movies to your collection by SCANNING BARCODES on the disks, for instance, from your home DVD / Blu-ray collection.
To use this way, tap the menu icon top left, choose "Add Movies from Core" and go to "Add by barcode". CLZ Movies opens its camera immediately. Point the camera at the barcode, and that is it! You can send a new movie to the list you need.
Besides scanning barcodes, the app offers a possibility to fill up a collection manually or searching their database by title or by IMDb number. After you found a movie you need, all the information about it downloads from IMDb data to your CLZ Movies collections automatically.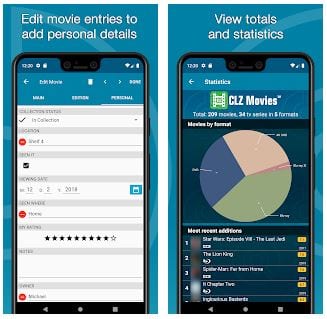 With CLZ Movies, you can sort all your movies in any order you like, there are a lot of possibilities: runtime, price, viewing date, alphabet order, your personal rating, IMDb rating, etc. You can also change your movie shelf from the list to the covers, as in the DVD store. Just tap the six tiles icon top right.
Using this app you can watch all kinds of movies including even Korean shows.
One more option is that you can create your own movie wish lists. Tap the icon top right and choose "On Wish List". Every time you watch movies from your wish list, the app will automatically remove it from there to your collection.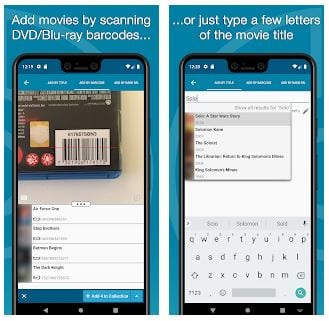 Besides, CLZ Movies has cloud storage! This is a handy option if you use CLZ Movies from different devices: tablet, phone, and computer, for example. To use the cloud, sign in, or log in with your personal CLZ account.
Well, of course, you can try different ways to watch movies of the best quality. You can also check out the best websites to watch cartoons.
Summarizing all this, we can definitely recommend CLZ Movies. The creators have done a great job, and tech support maintains their reputation trying to respond to users as soon as possible. The application gives the impression of high quality and unique software.