Now we are going to recommend you to try a magnificent casual game that will not leave you indifferent. It is called Stacker Tower – Boxes of Balance. So, let's find out why this game is so special!
First of all, we have to mention that the game does not take up much storage space, therefore there is no need to waste too much time on the installation process!
If you like games about towers you can check zombie tower defense game apps.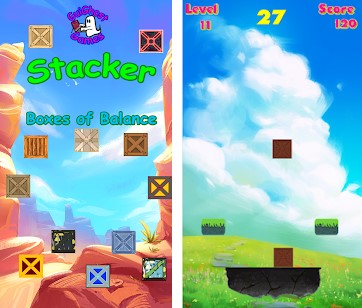 But what's the major task of this game?
All you need to do – stack boxes over one another and unlock new levels. You should drop the box once it moves to the necessary place. But keep in mind that you have limited time for each level!
We have to admit that there is nothing difficult in this game. Plus, before you start playing, the app offers you a quick guide.
While playing, you can check the game's level and score at the top of the screen. One of the best parts of this game – you can play in offline mode. This is certainly a rare advantage for this kind of apps!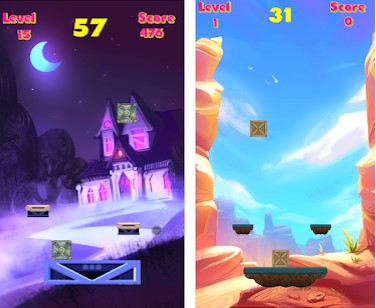 What is more, Stacker Tower game features colorful graphics. Furthermore, it supports pleasant background music. Special effects, interesting locations, and bright animations – all these things you will find in Stacker Tower!
As for the app's interface, it is very straightforward as well. The navigation system will not cause any issues. Moreover, it supports one-handed play. Thus, even novice users will instantly understand the way this tool works.
You may also want to play the Hexagon puzzle games.
Another useful feature there – the developer constantly updates the game's version. We can surely say that this is a great advantage!
The majority of users truly like this game, as we have not found any negative comments about it.