Looking for a way to check your elevation without buying an actual altimeter? We have exactly what you need!
We've rounded up the best current elevation apps for Android & iOS you could try. These apps turn your phone into a full-on altimeter and often have other tools like a barometer, compass, and more.
Plus, most of these can operate offline, which is a necessity for any outdoor activity. Whether you're a hiker or an outdoor enthusiast interested in elevation tracking, these apps are sure to give you all the info you need. Let's get into it!
Altimeter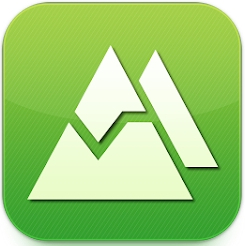 This handy tool lets you find the MSL data of your location. It's a gem for those who are into hiking, or any other activities that include the mountains. In fact, the app is a must-have for everyone liking outdoor activities as it lets you send an SOS signal with one tap.
You'll get to check your elevation at any time, and the same goes for coordinates and altitude. You get to pick the preferred units for all metrics, the elevation supports meters and feet. The app also has records for the low and max altitudes.
Another pleasant fact is that the app runs online and offline, so you can reach it wherever you go. The GPS tool functions without the web thanks to satellite triangulation.
Above that, the app covers a pressure sensor, but it will only work if it's included in your device originally. This tool runs offline as well, and it will automatically calibrate itself when you go online. You even get a mini compass to guide you at any point in your journey.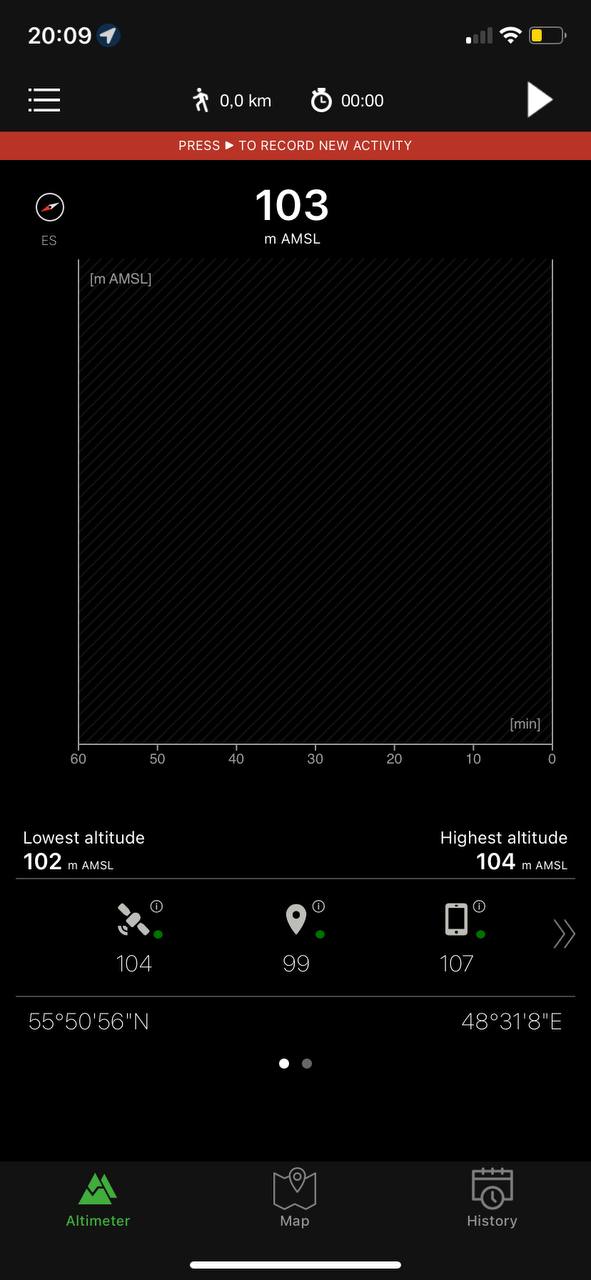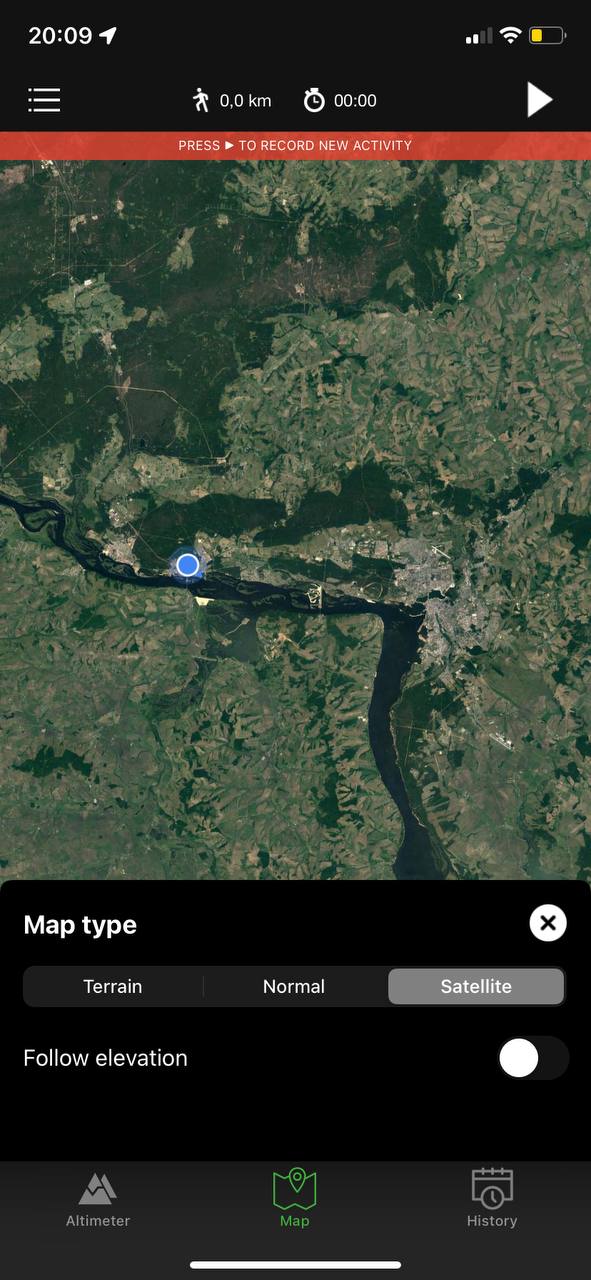 You may also like: 11 Best Elevation Apps
My Altitude and Elevation
If you need an elevation app that comes with a bunch of useful side features, this might be the one. It covers several features to assist you while hiking or doing other outdoor activities. The UI of this app is incredibly simple, and it runs offline, so you could access all the critical data at any time.
Of course, the app can tell you height about the ground level (that's what we're here for). It takes one tap for it to calibrate, and you can switch the measurement if needed. Hereby, it also displays your coordinates along with satellite altitude.
The GPS data is pretty detailed here, you can even access MGRS and UTM if needed. Plus, you can easily save all the results along with a coordinate stamp and browse through them to recall all your expeditions. You can pick the data you want to be portrayed and modify its visuals if needed.
The app is intuitive to use, but there's a simple tutorial to help you figure it out. There are multiple aspects for you to adjust here, from images to units and GPS type. It needs to be said, GPS accuracy fully depends on your phone's receiver.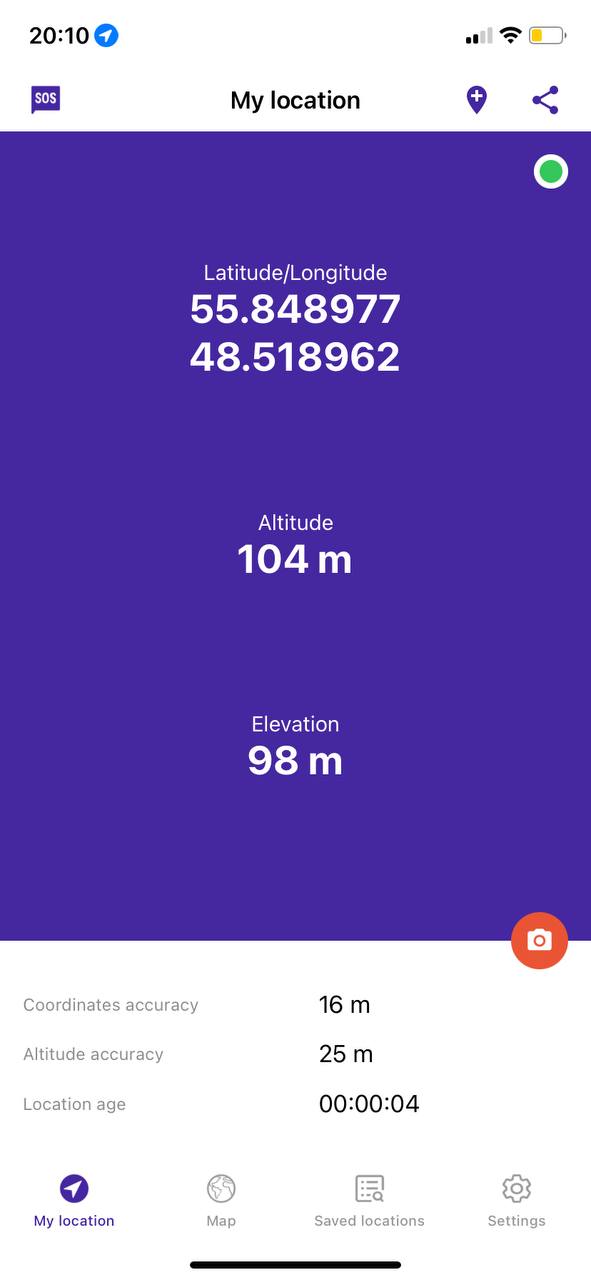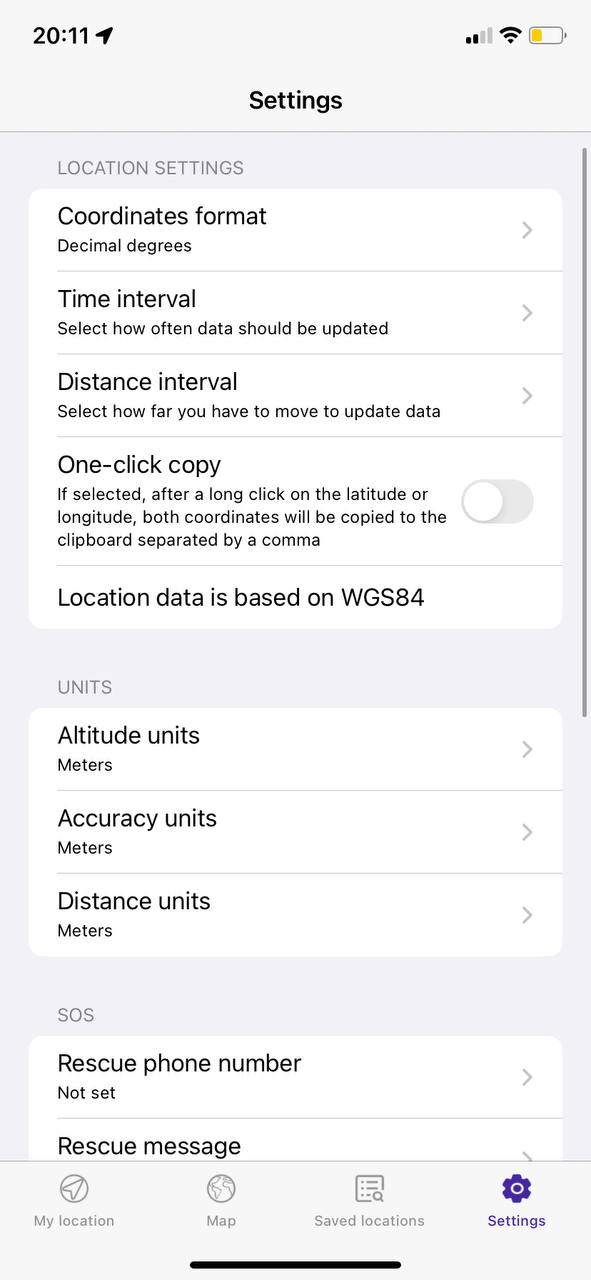 My Elevation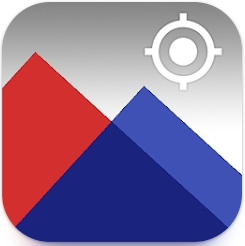 This app shows your MSL data according to your GPS. Although your phone might already have a built-in tool for that, this app provides data that's way more accurate. Plus, the app covers other tools you may find useful, especially if you often have some outdoor activities.
As for the elevation tool, it relies on your GPS info, so it won't be accurate if you go offline. Plus, it won't work when you're on an airplane. The same goes for high floors in buildings or other situations when you're too high off the ground.
The app also covers a fun mode that will follow your location in real-time. Thus, you'll get to monitor your movements on the map and see how your elevation data changes. You can also save GPS stamps for further use if needed. The app even shows the nearest attractions (those that get searched by WIki).
The map is pretty detailed, there are several view modes, and you can modify it to match your needs. The app also lets you share your coordinates with mates and fam.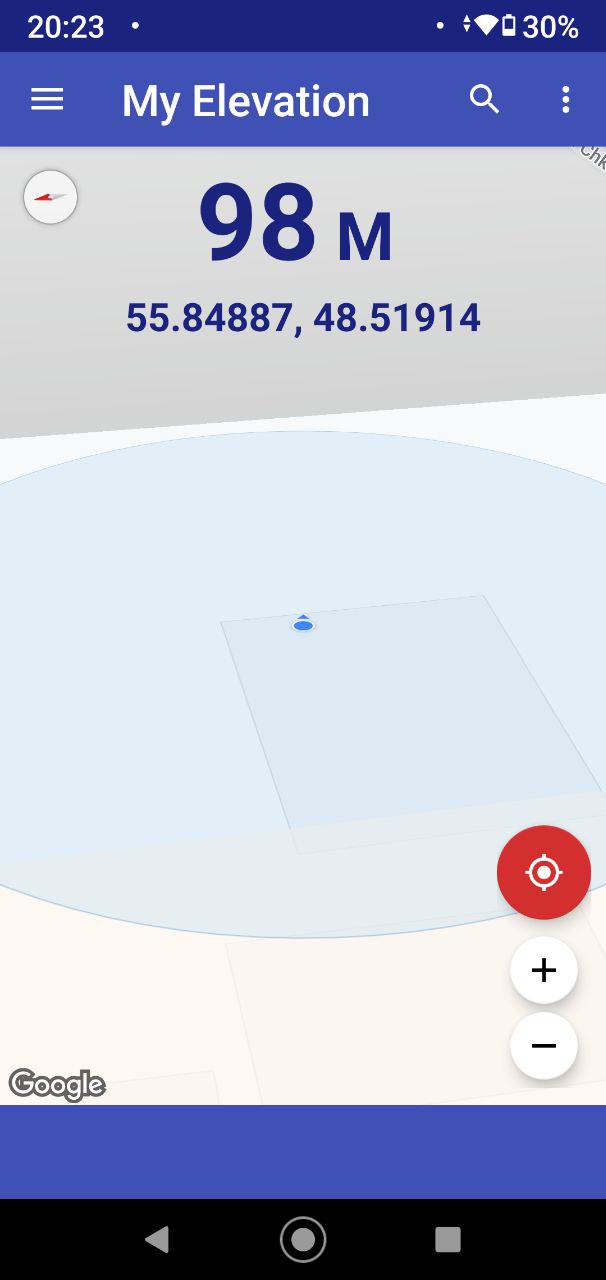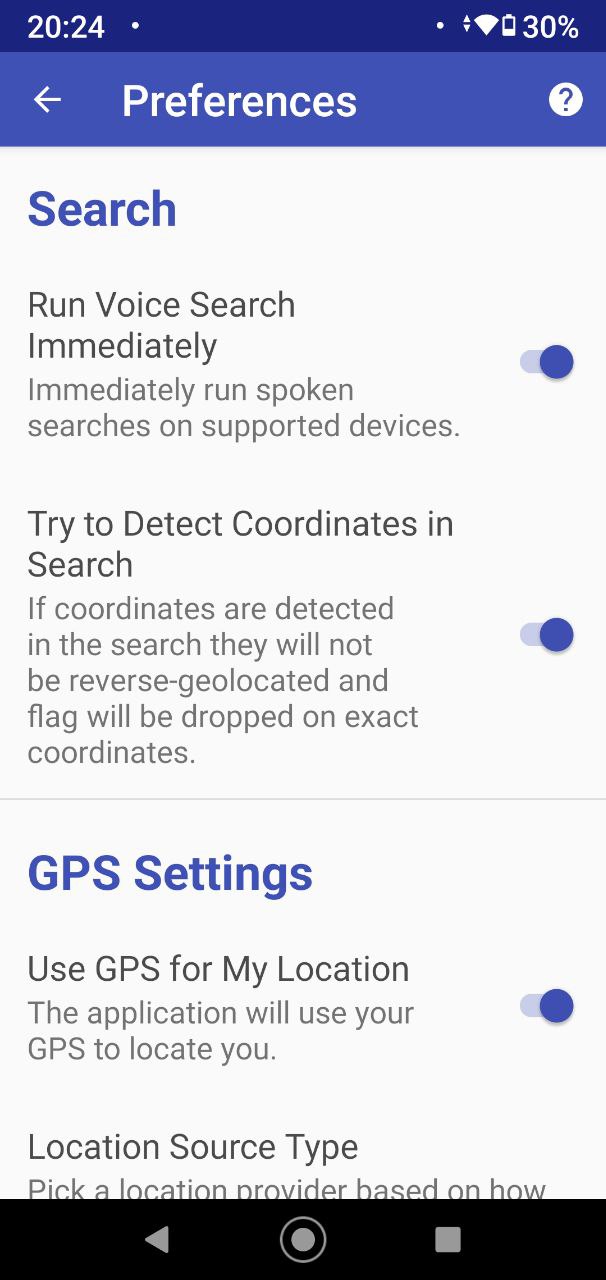 Altimeter GPS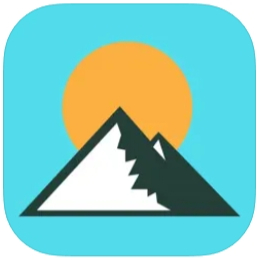 It's a one-stop shop for all the hikers and outdoor buffs out there. That's a multipurpose app that is bundled with tools to elevate your outdoor experience. It covers everything from altimeter to speedometer and weather updates, and all these are conveniently displayed on a simple dashboard.
With this tool on hand, you'll be able to find your altitude and atmospheric pressure with only one tap. These tools rely on your coordinates, so they won't update if you go offline. There's also a compass that will adjust to your movements in real time.
The speedometer works in real-time as well, and there's even a built-in step counter if needed. The weather data is limited to some basic metrics, but it includes wind speed, which is handy. The forecast is provided two weeks ahead, and it updates 24/7, too.
You also get a full-on binocular with an HQ zoom. It lets you reach the full potential of your cam. The app even lets you turn on your torch and has an SOS button for any kind of emergency.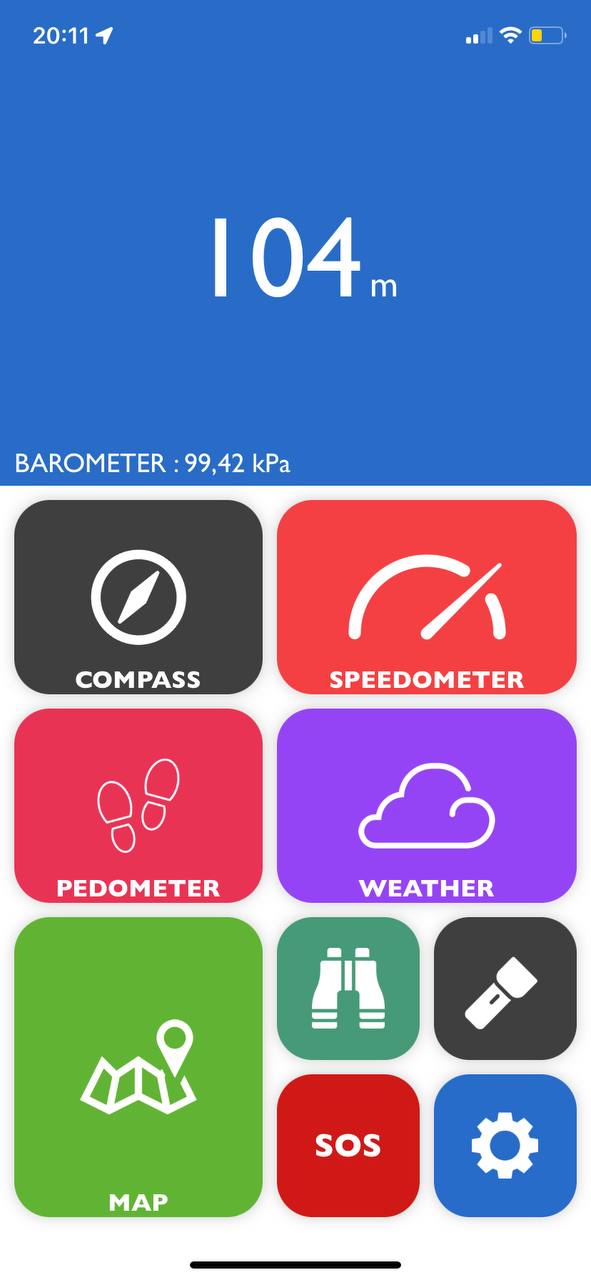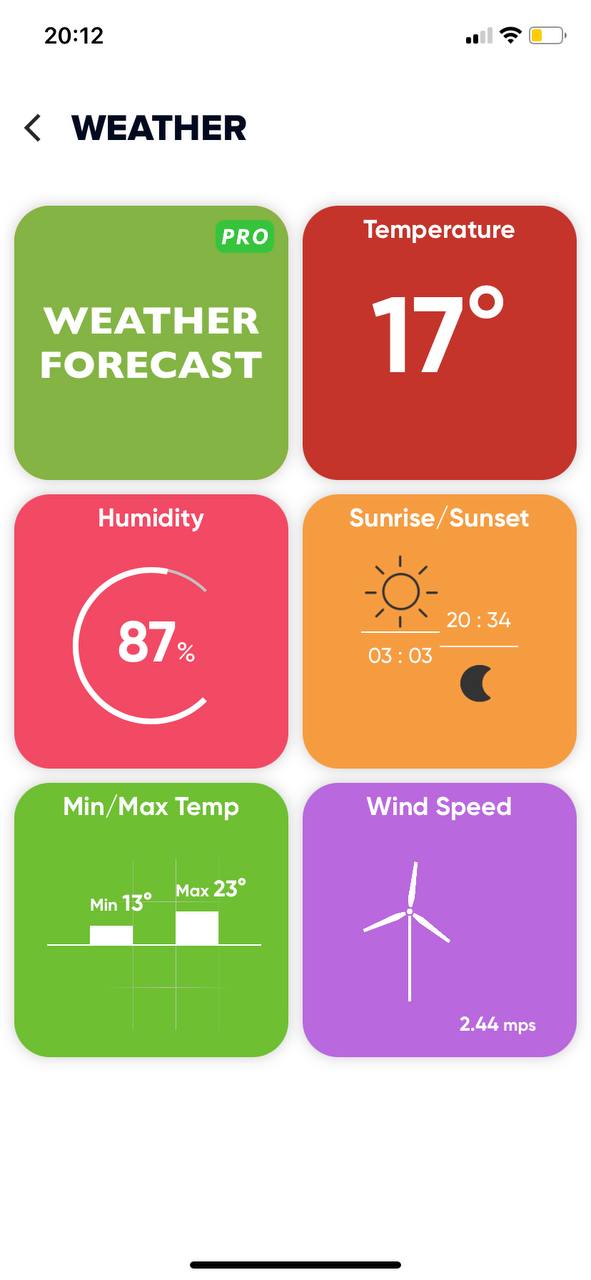 Elevation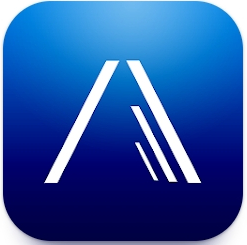 This app may seem to lack features compared to the other ones, but it can cover all your basic needs. It does a great job detecting your elevation above sea level, and it works in any location needed. In fact, you can view the elevation of any place on Earth by moving the map around and placing the dots.
After that, the app lets you add two points and calculate the elevation profile between them. Handy, right? You can also switch units from feet to meters if needed.
You can use the app for multiple things from hiking to flood prevention. Speaking of the floods, you can check the elevation of the house you're going to buy to make sure it's not at risk.
The app fully relies on your GPS data, so it won't update if you lose a web connection. Herewith, the app will show the last time the data was updated, so you won't get confused here. You can save the data for various points, but there's not much you can do here other than that.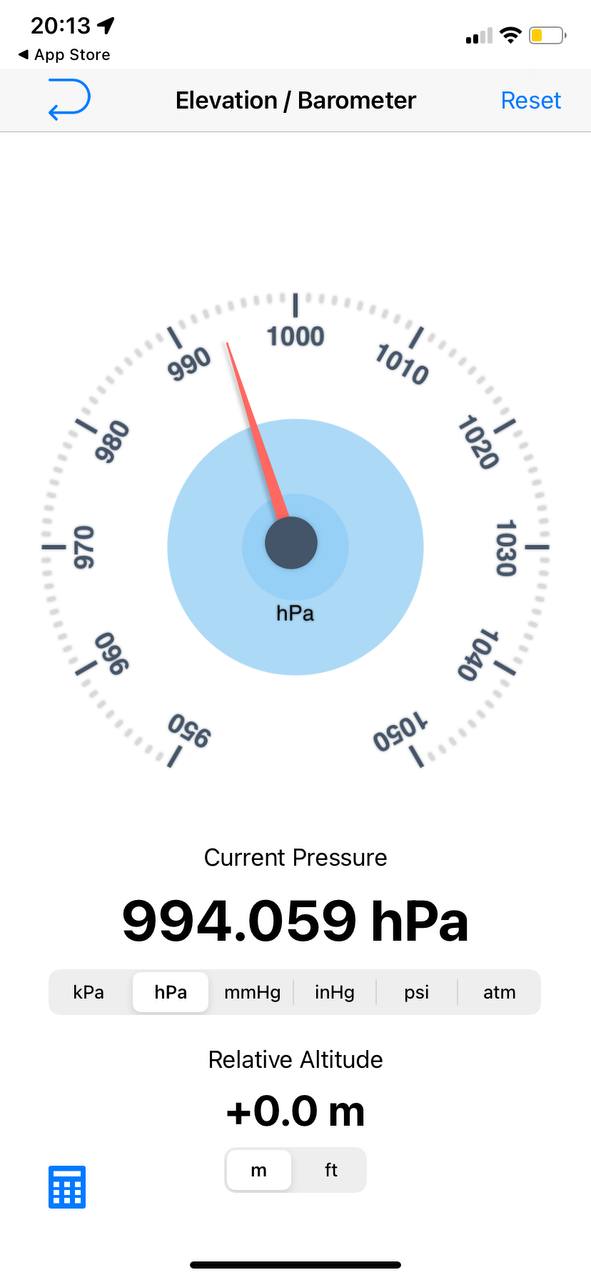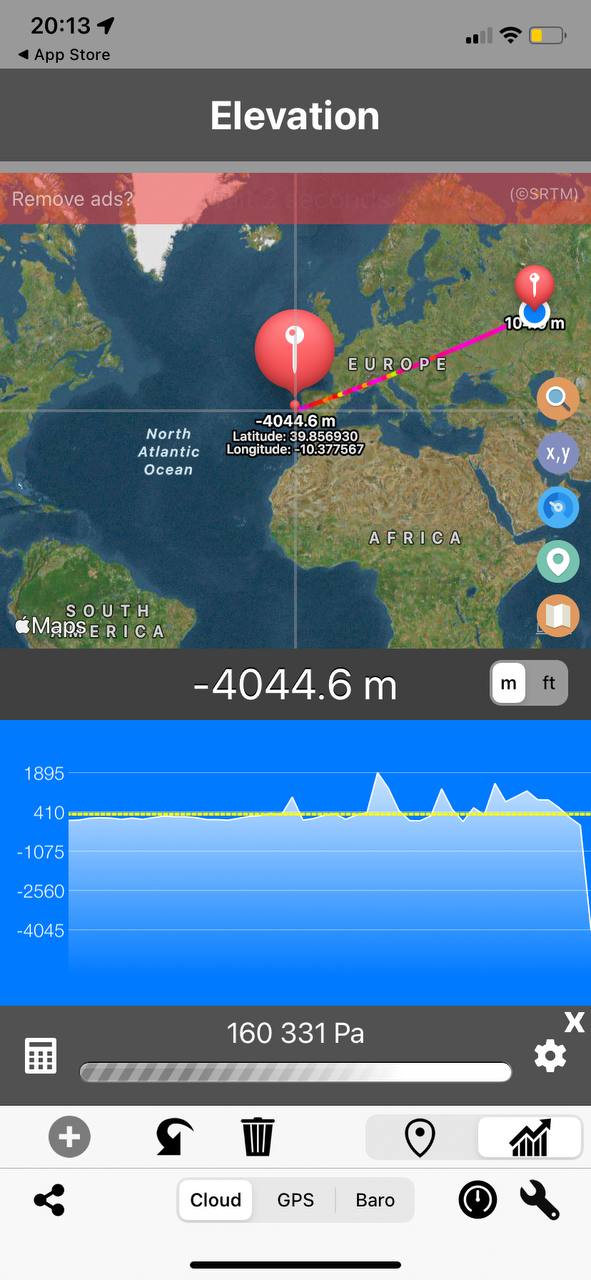 Check also: 11 Free Hiking Apps
Compass & Altimeter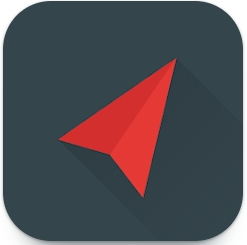 Well, the name of this app fully speaks for itself. The app lets you detect the geographic true north and the height above sea level. The UI of this one is easy to navigate, and you'll be pleasantly surprised by the visuals. The app imitates the look of a compass and altimeter, and both of these are beautifully designed.
Another cool aspect of this app is that it works offline, so you can use it at any time needed. Compass operates via magnetic declination, but the AMSL data won't update till you're web connected. Plus, if you have a phone case with magnetic closure it may disrupt the comps, so keep that in mind.
You'll get to switch the units for MSL data and pick the formats you prefer best. The app covers various themes and dials, including one with high contrast. You can even use it for angle measurement. As for the other tools, the app shows dawn and dusk time for the date, and this data updates in real-time. It's free to use, and there are no ads.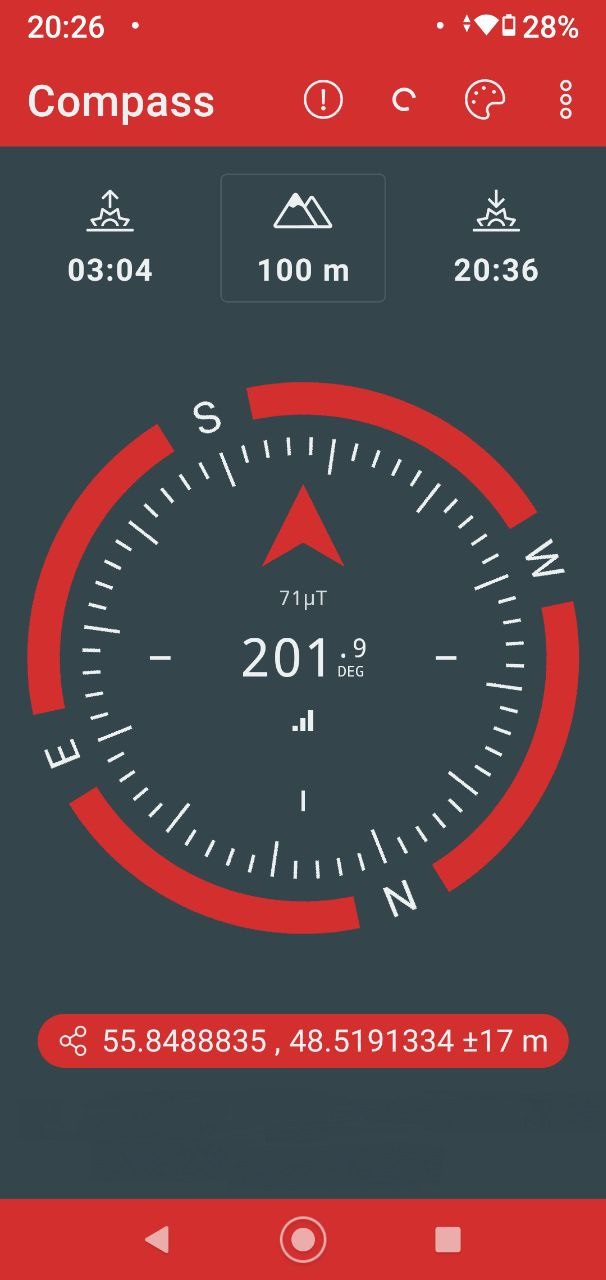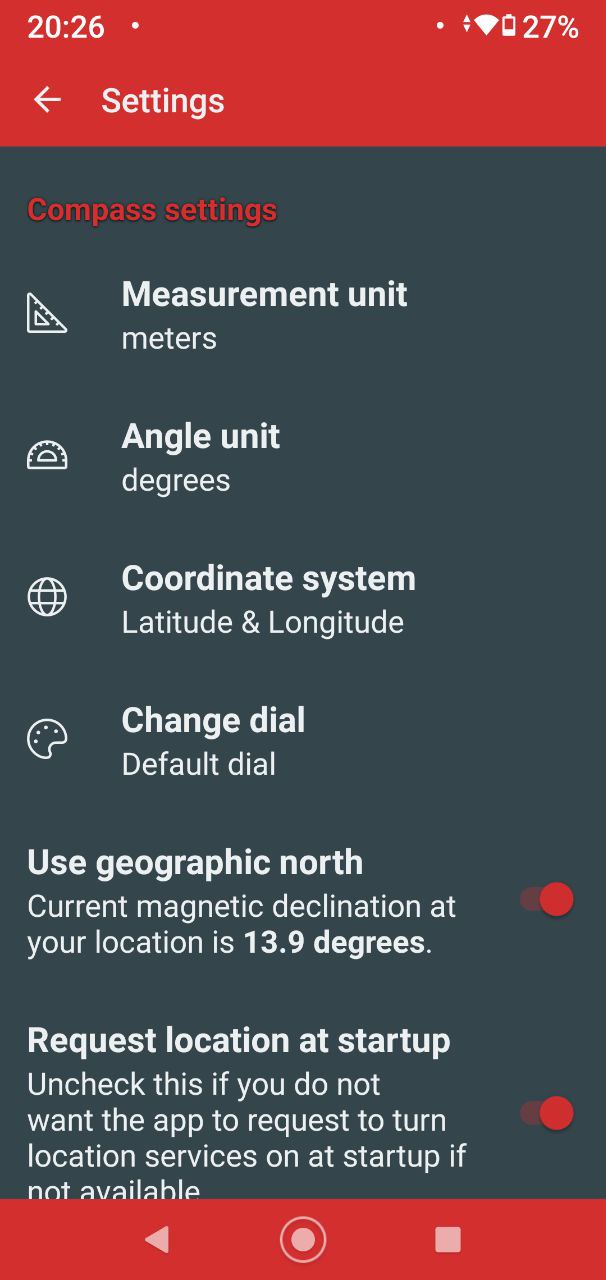 Altimeter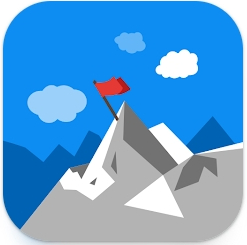 Here's a handy app to detect your MSL data. It shows a true elevation above sea level in any location needed, and it can operate offline, too. Thus, you can use this one in places with poor service such as mountains, forests, and all that. It will also work in flight mode if needed.
However, it will only work this way if you save the location area first, and do not try to reach it right from the map. That's right, you'll get to save the results for multiple locations and browse through them like it's our personal travel diary. All the data for the areas you save can be accessed online, and it makes barometer calibration easier, too.
Plus, there's a built-in barometer to check out ambient pressure. This tool can be manually and automatically calibrates, so feel free to adjust it to your needs. You can also change the units when it comes to elevation.
You can also calc the MSL for any location beside your own. The app lets you add a widget for quick access, so you could see your elevation every time you unlock the phone.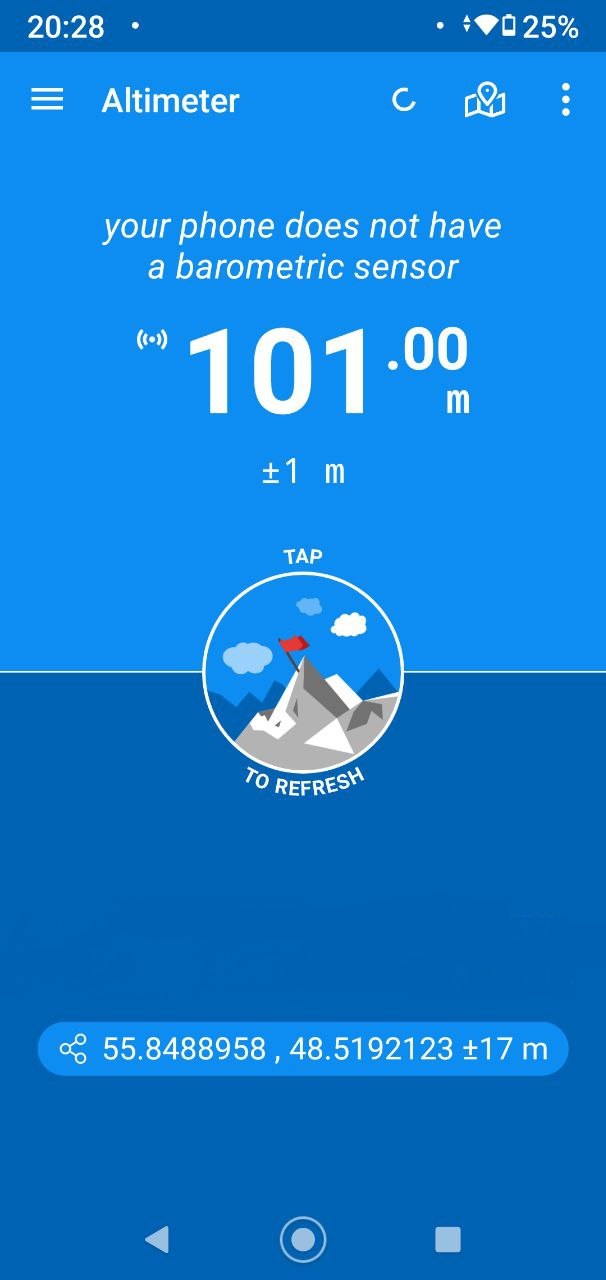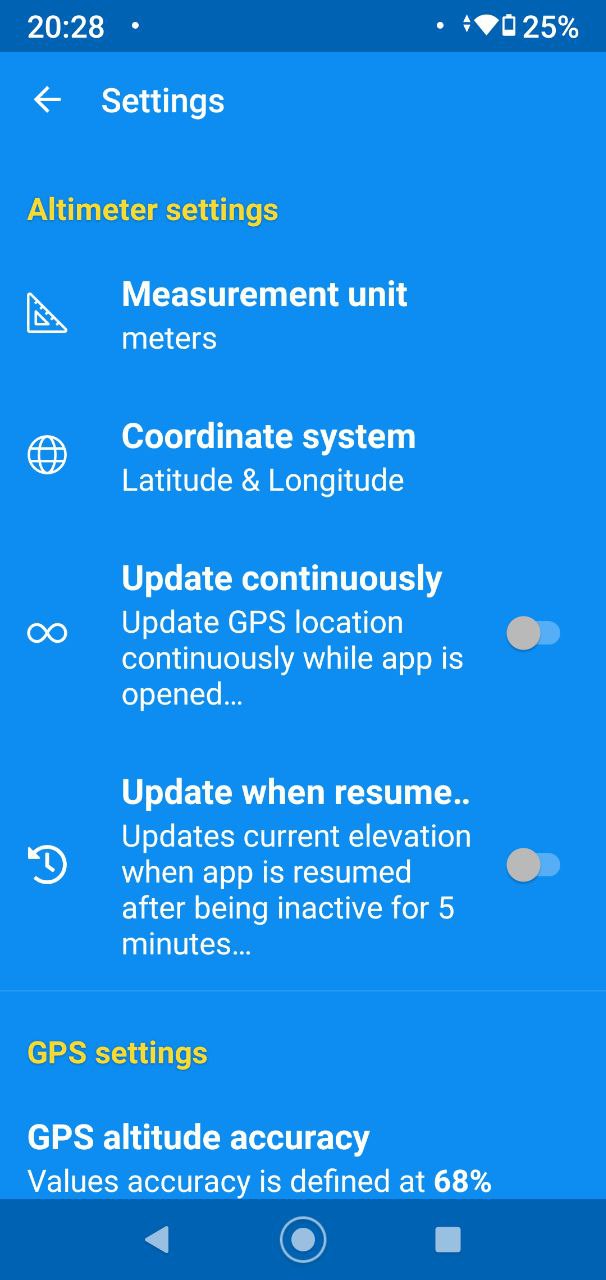 Altimeter Mountain GPS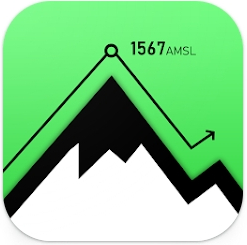 This app turns your phone into a full-on altimeter. It combines data from several sources to ensure you always get accurate data on your elevation above the sea. These sources include a GPS syst, a network, and a built-in barometer.
The app will still work if your phone doesn't have a built-in barometer, though, so no worries here. It's a treat for hikers and outdoor buffs, as you get precise data every time. The thing that makes this app stand out is that it integrates with a bunch of smartwatches out there.
Thus, you won't even need to use your phone while hiking (which makes things a lot easier). Just add a widget to your watch and check your altitude at any time needed. The app will follow your route in real time, so you could see how your elevation drops and rises as you go.
It also displays speed charts of your path. All the data gets saved automatically, so you could review all your experiences at any time. You can even enable a calorie counter and notifications for milestones if needed.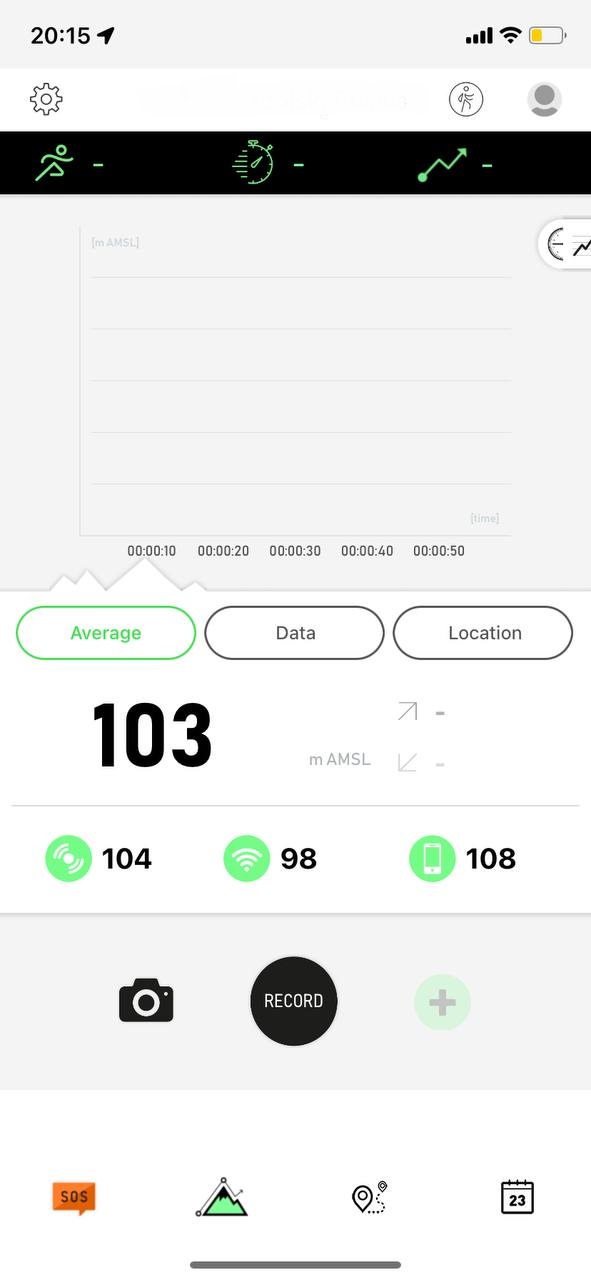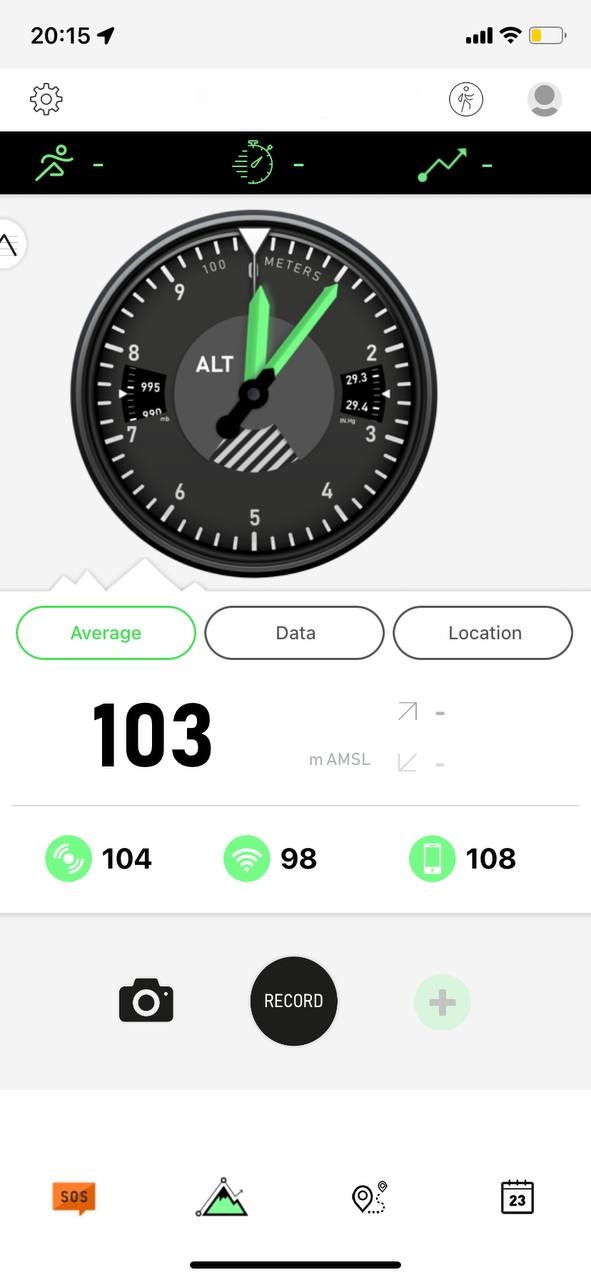 Accurate Altimeter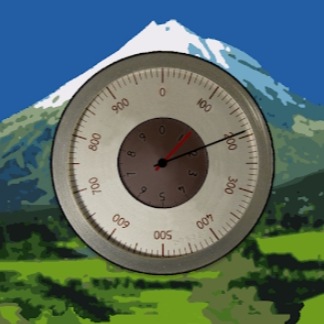 If you're worried that the lack of web service will ruin your ability to check MSL data, give this app a try. It's a simple tool that doesn't need the Internet to work. That's because it uses three methods to calculate the elevation, so even if one of them is not available at the moment, there are two other ones for backup.
To get more precise, the altitude gets measured with satellite triangulation, GPS data, and the pressure detector built into your phone (it will work even if you don't have one). You can also save areas on the map for offline access. That being said, the free version only lets you save two areas, which is not that impressive.
The app lets you pick the elevation from any point on the map, not necessarily your own. The maps include peaks names and contour lines, which is handy. There are also several modes to switch the visual of the map if needed. It lets you switch MSL units too, and customize some other aspects to cater the app to your needs.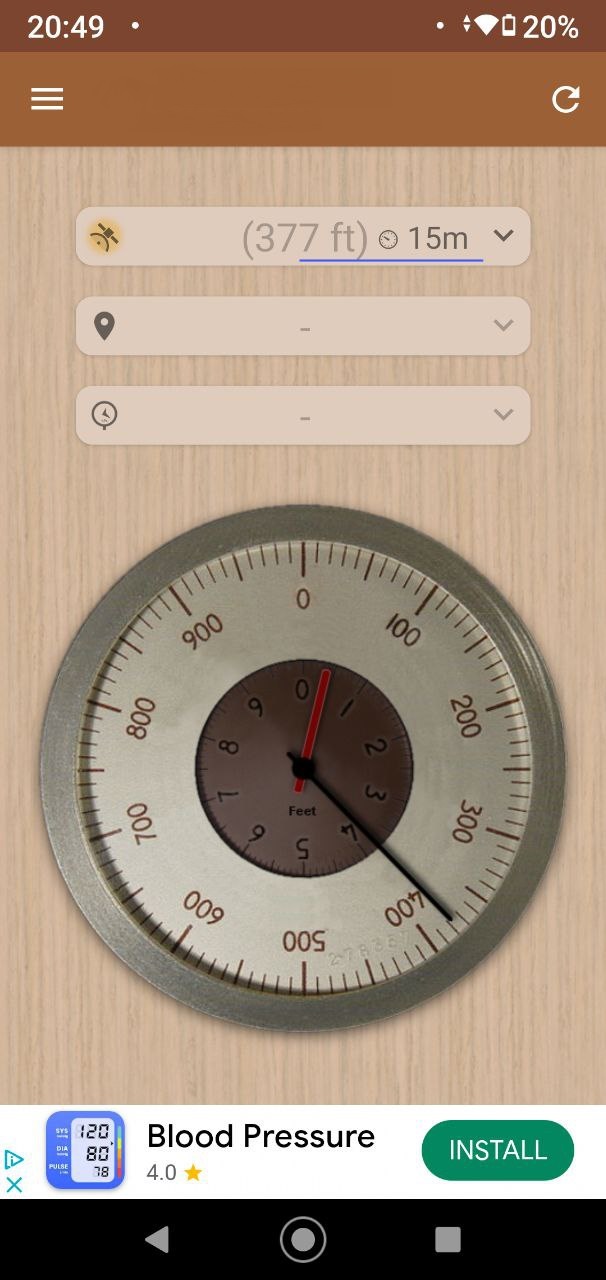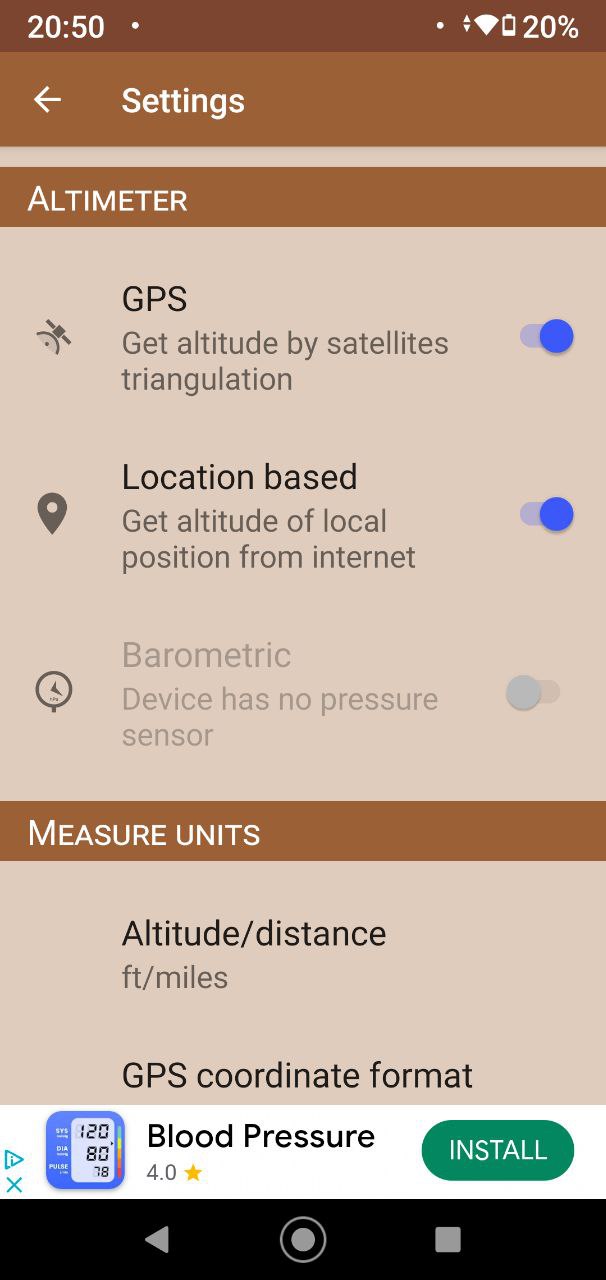 Altimeter GPS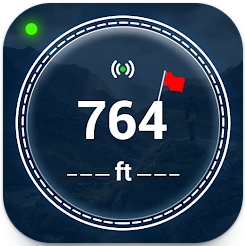 This app is made to help hikers, mountain bikers, and other people who like to spend time outdoors. It lets you check current elevation, coordinate, and some other things. The good news is, the app is able to operate online which is a necessity when it comes to areas with poor service.
The app lets you switch the units for MSL data, too. It saves the entire history of your checks along with the chart, so you can review all the places you've visited. You can even edit GPS data in pics and measure elevation for all of them.
Such an app wouldn't be complete without a map, and there are several modes here, including the Satellite one. It will track your trajectory in real-time and have elevation data along the way. Plus, the app covers a start compass that will always find true north.
The compass comes with multiple handy tools to play with, but phone cases with magnetic locks may disrupt its accuracy. The app is free, and you won't have to pay to unlock additional instruments.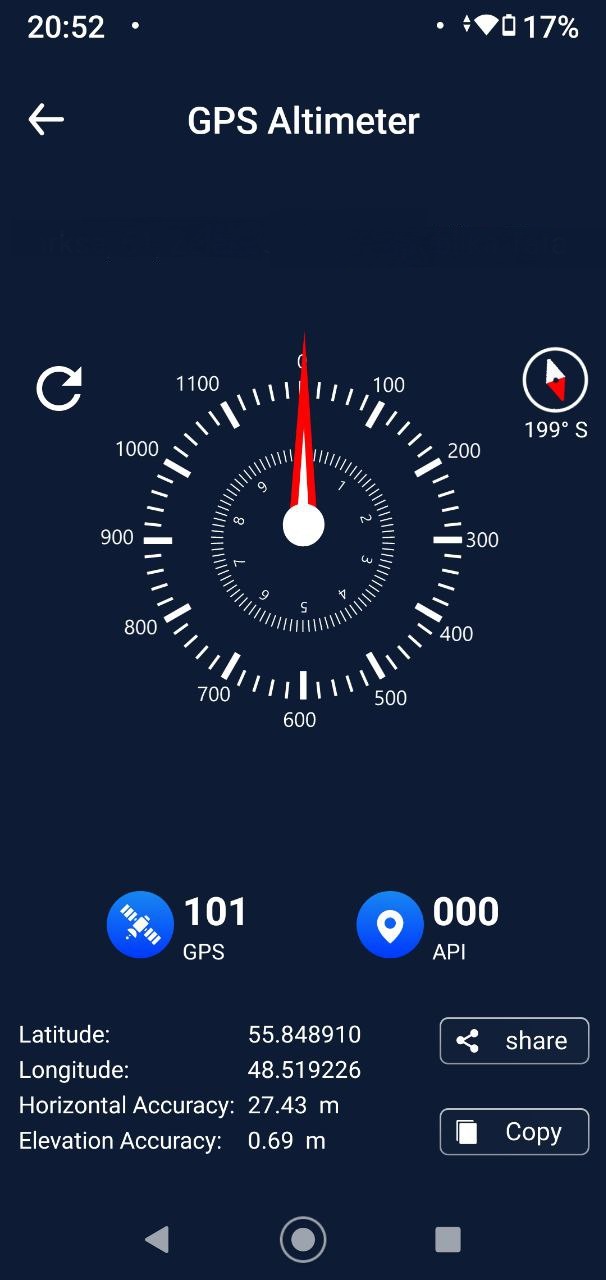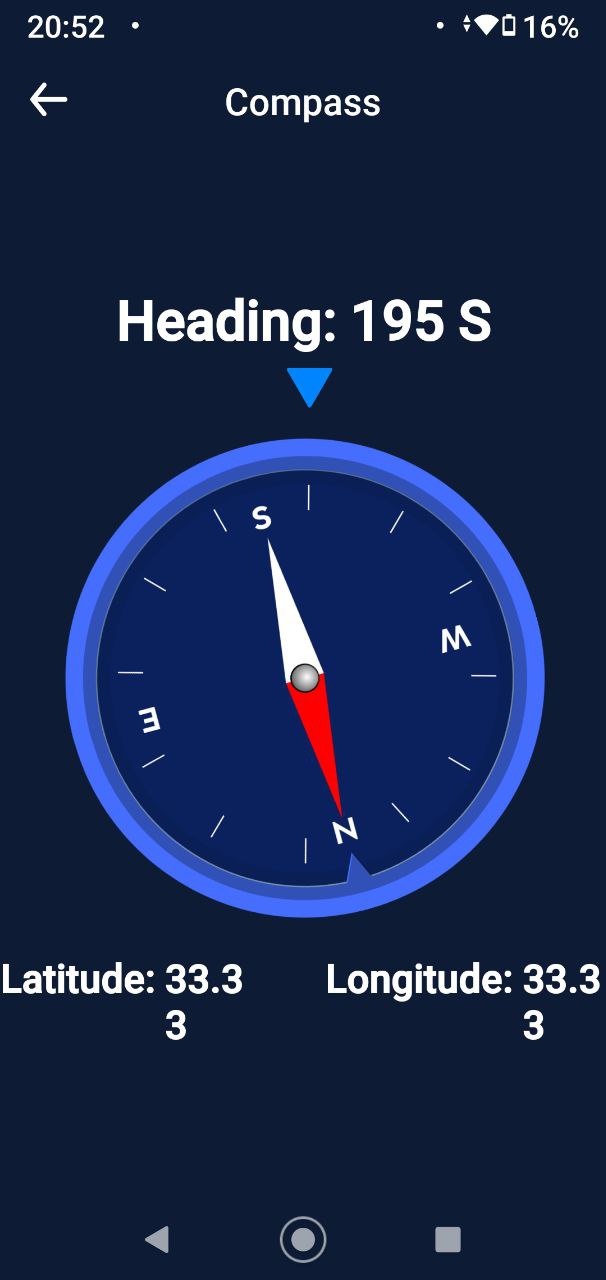 You may also check: 15 Best Compass Apps
Altimeter GPS and Barometer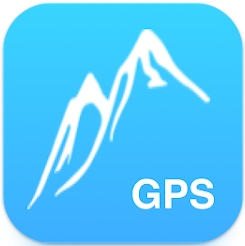 To wrap up, we have a multi-purpose app to cover all your needs. It has every tool an outdoor enthusiast may ask for like an altimeter, a navigator, a weather tool, a compass, and more. And the best thing? All of these operate offline, so no worries about service loss.
The map covered by the app is pretty details, and the compass is sure to lead you in the right direction. You'll get to make predefined postings and use the app to navigate back to them. You can actually add multiple waypoints to easily retrace your steps.
As for the elevation, it updates in real time, and you can switch the unit system to your preferred one. You can save the results or further use them and see how your MSL data changes along the route.
The app also covers a weather forecast and ambient pressure history for the past two days. It will notify you if there are any weather conditions to be aware of (aka storms, and all that). And if you wanna catch beautiful dusk or dawn, the app has got you covered as well.