Regardless of the time of year and location, camping beckons all lovers of spending time in nature. Set up your tents, plan an excursion, don't forget your camping bags, and enjoy your favorite hobby.
Mobile apps will enhance your experience as they tell you where you can camp comfortably. They also offer other interesting features, which you can find out for yourself in this review of the best tent camping apps for Android & iOS.
If you want to combine your camping experience with car trips then use these best RV apps for travelers.
Campendium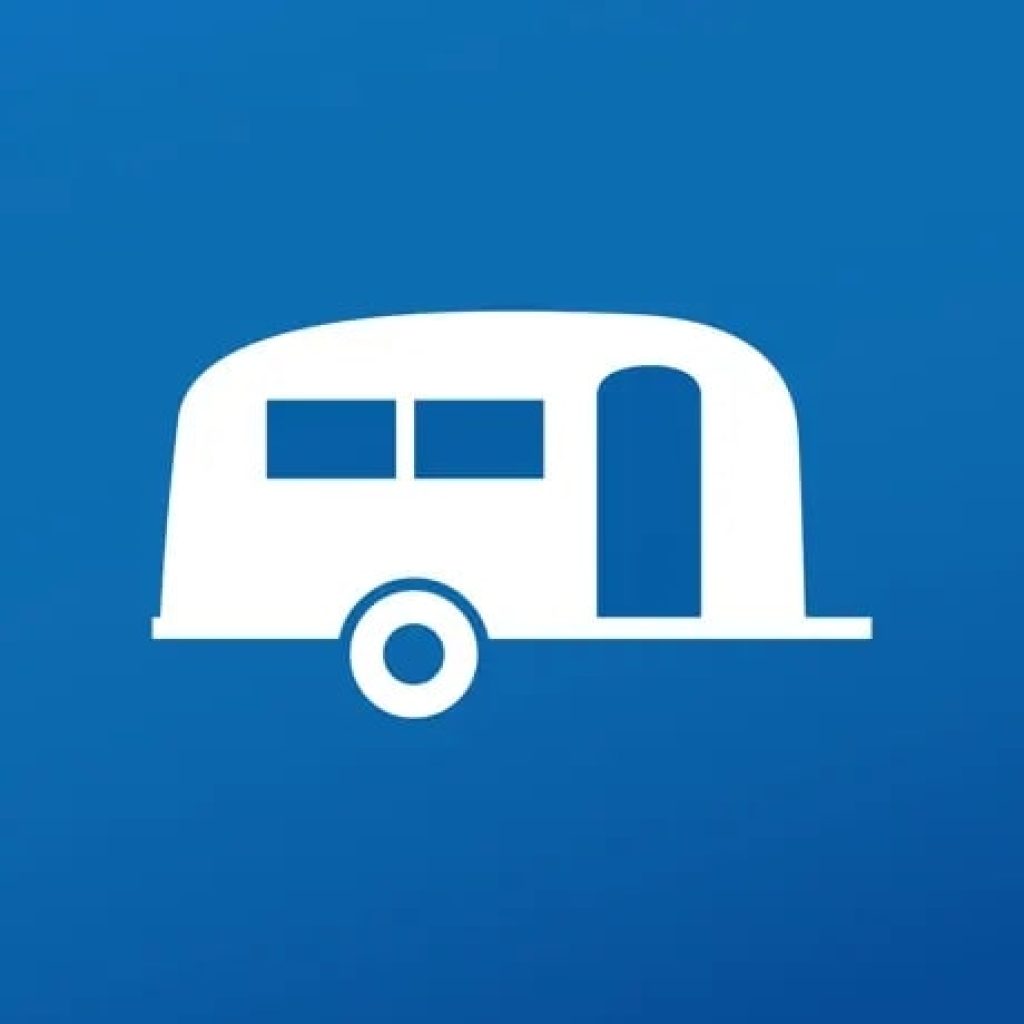 The Campendium app allows you to find the right campsite for your vacation in the United States, as well as Canada, and even Mexico. The recommended campgrounds have been tested by a team of travelers.
Users of the app have been able to verify their reliability and objectivity. If you plan to travel in an RV or spend the night in a tent, you need to choose a place to stay.
The most suitable place is an organized campsite. The app will provide all the information you need according to your requests. Travelers on a tight budget will be able to get information about free camping.
If you are not limited in expenses and want to get new impressions and emotions – you will be offered campsites of parks and counties. Or you can stay in the national forest.
The app lets you turn to choose a place to stay from a hassle to a fun activity. Photographs of tourists and stories about the time spent at the campsite will allow you not to make a wrong choice.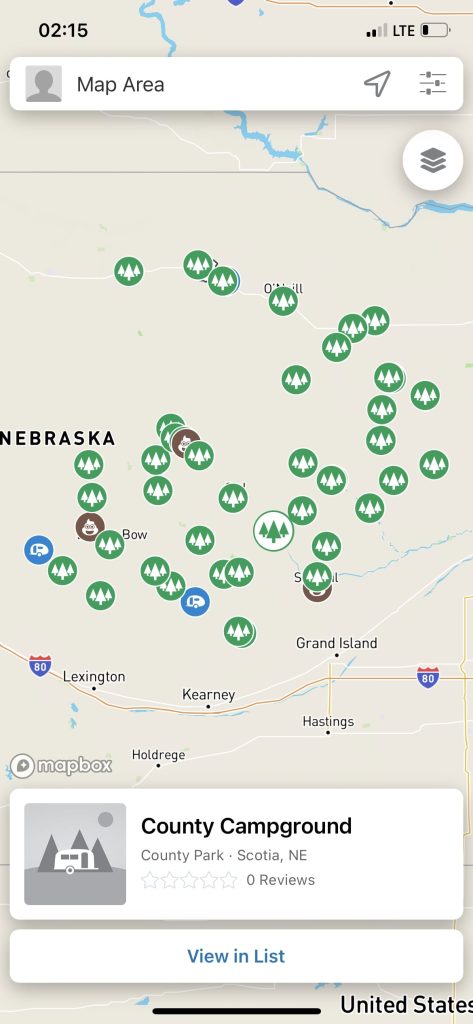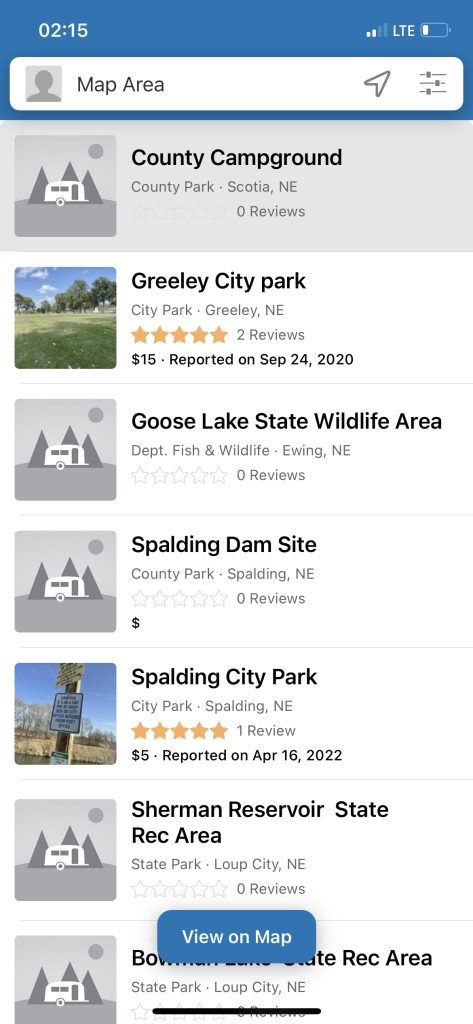 For travelers, there is a useful function – cellular reports. It allows you to plan your route so you can always stay in touch. Or on the contrary, be offline – for those who want solitude and lack of contact with the outside world.


You may also like: 11 Best Camping Map Apps (Android & iOS)
Recreation.gov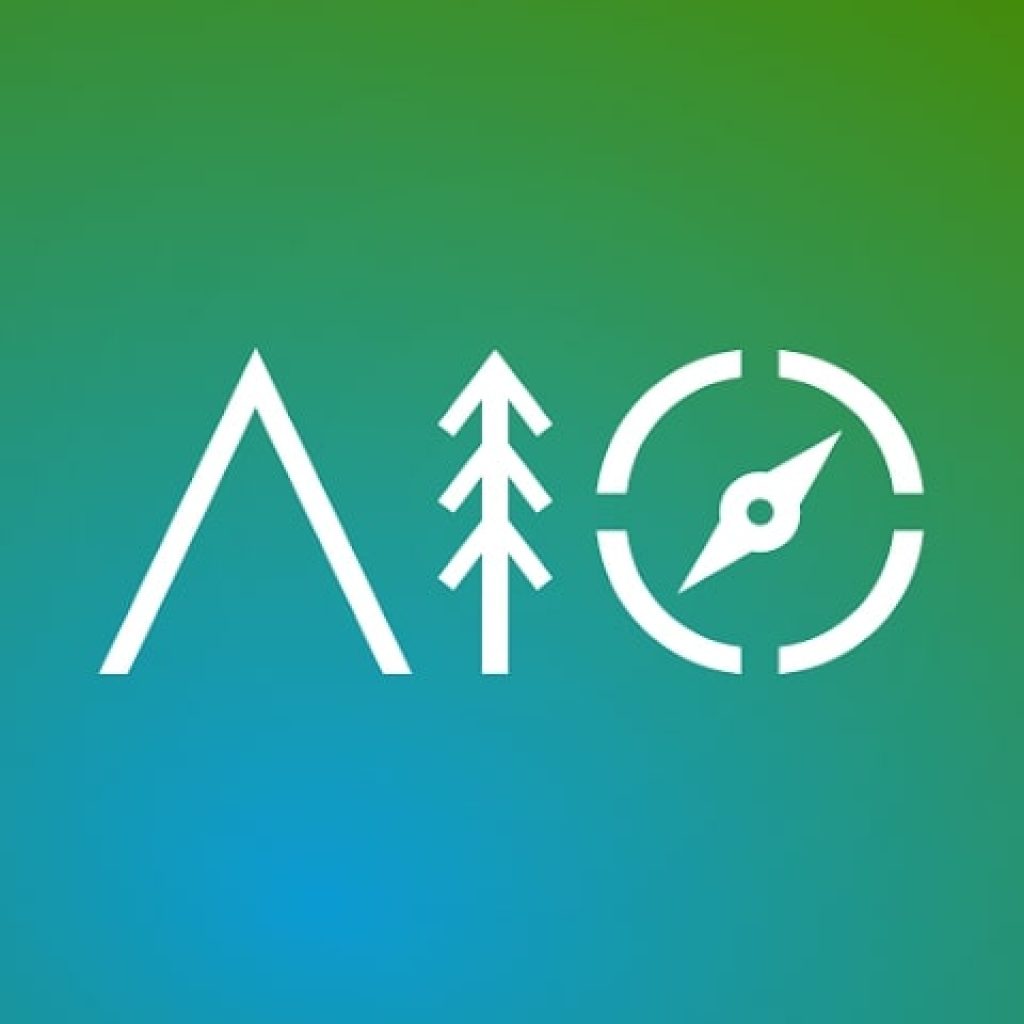 Recreation.gov is an app for finding and reserving campsites across the U.S. Easy to use, with a great database. A filter system will allow you to make a selection of places based on your needs.
It can be the cost of accommodation, availability of amenities, and other parameters. For convenience, there is an opportunity to view a map of the campsite where you plan to stay, as well as to see pictures.
With your location in mind, possible places to stay will be suggested. The app allows you not only to find a campsite that suits you but also to book and view availability. There is an opportunity to get acquainted with the events that will take place in the places of your stops.
Users have an opportunity to pay for a number of campsites and selected activities on the spot. To do this it will be necessary to scan the QR code.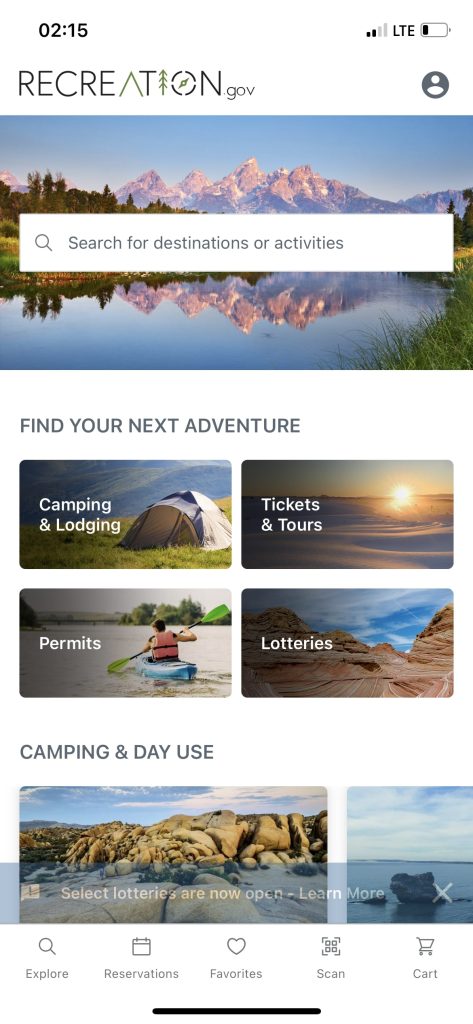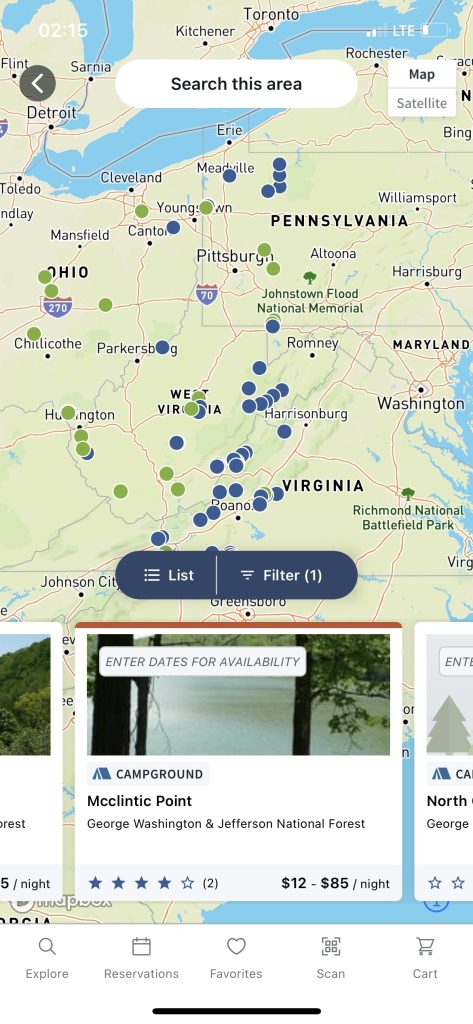 This app allows for arranging a comfortable and interesting camping holiday. For those who care about privacy – the app can collect your data. But they are not shared with third parties.


FreeRoam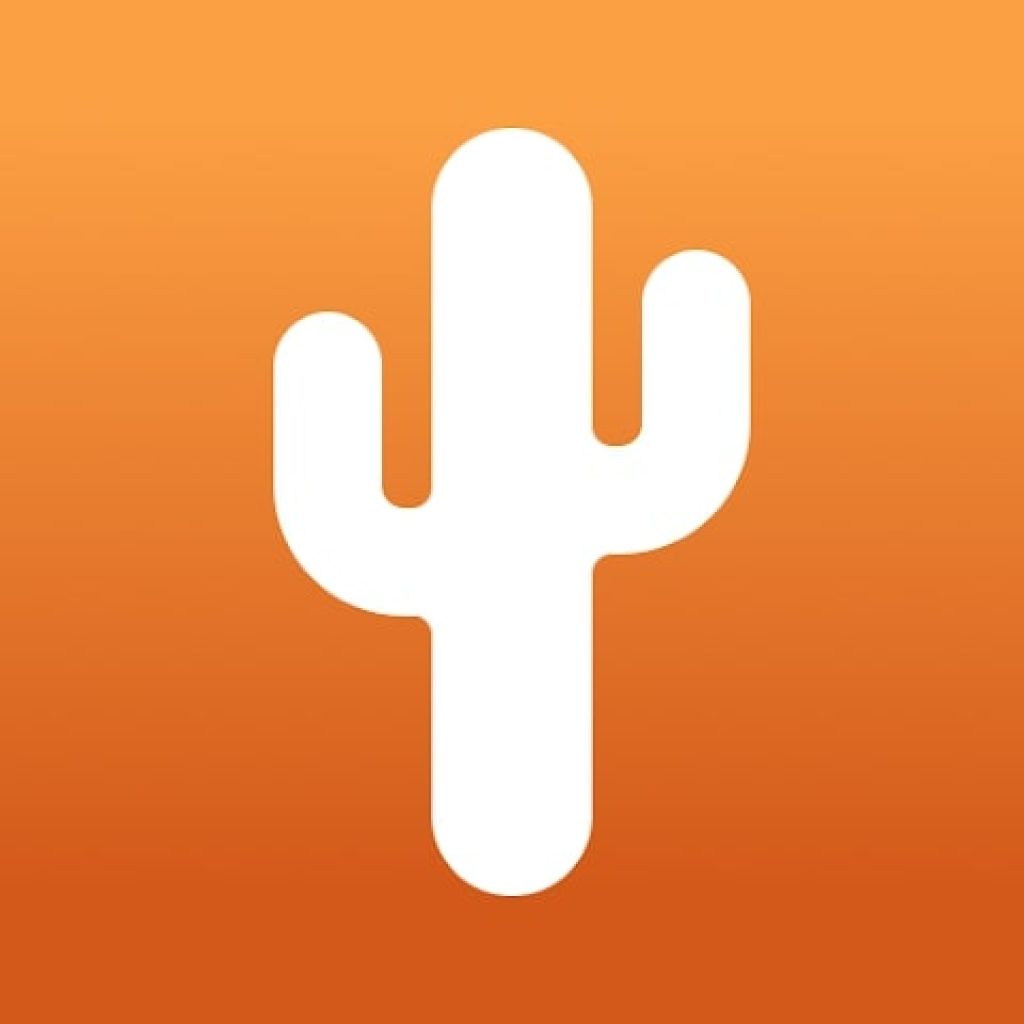 FreeRoam is a camping vacation app. Convenient and free for users. The app has a great search system. Using filters, you can sort campsites by a number of visitors, weather, cost of accommodation, and other parameters.
Videos of other travelers who have already visited this place will help you decide on your choice. You will also be able to share your impressions and photos after visiting a campsite.
The app allows you to track your route. Information is available about the campsites you've visited, as well as upcoming rest spots. There is information about stores where you can buy food, gas stations, and drinking water.
Users can also get information about the cellular signal along the planned route. This will allow you to always be in touch.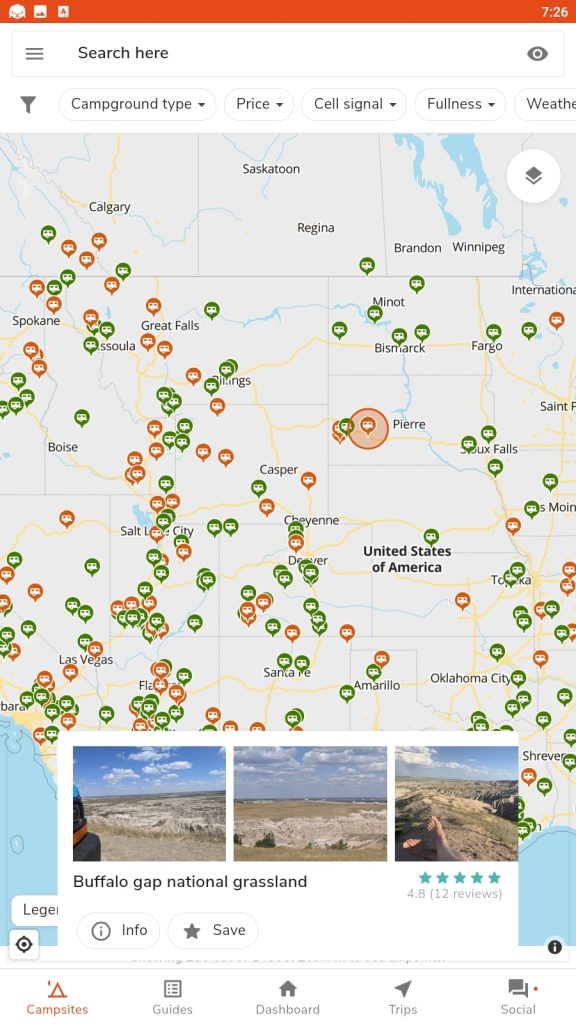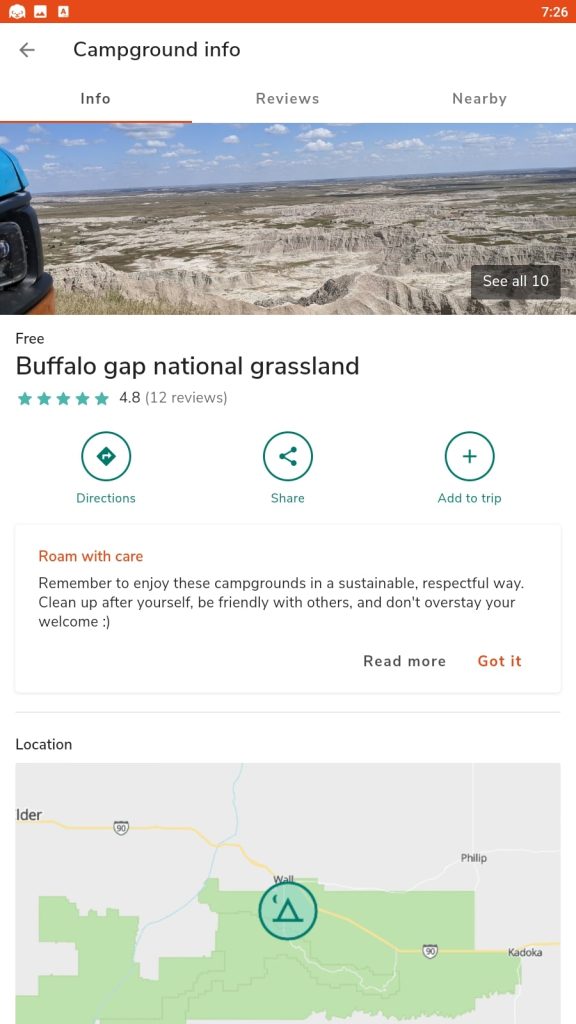 Note, that the program supports most of the functions and is in standalone mode. If camping is an essential part of your trip, feel free to download the app. It will help in organizing and accompanying your trip.


Hipcamp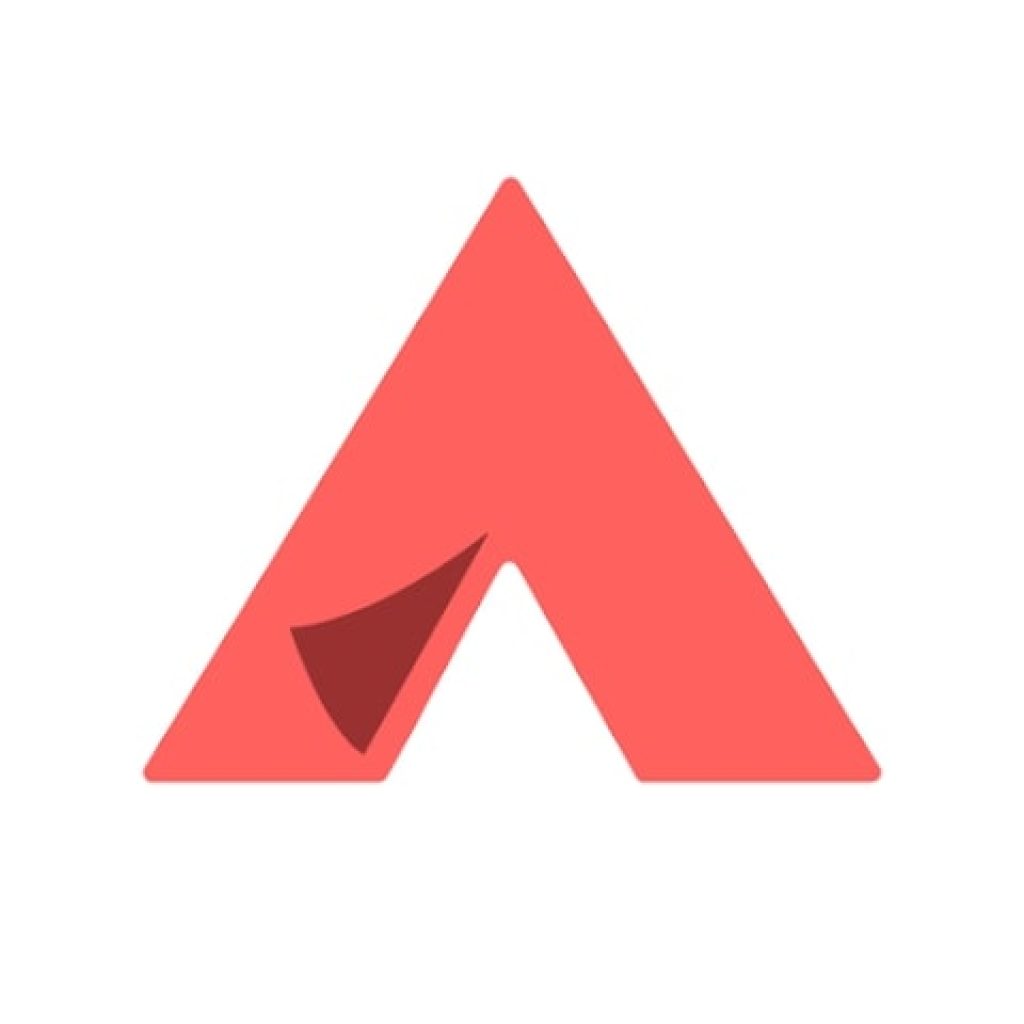 Hipcamp is an app for finding and booking camping vacations. It is convenient, with an excellent interface and a database of accommodations in Canada, the United States, and Australia.
With the help of the filter system, users will be able to find the most suitable places to stay. Selection is possible by location, size of your company, cost, amenities, ability to stay with pets, and other parameters important to you.
In addition to well-known and popular campsites, you can also take advantage of unique offers and stay with farmers or in private vineyards. Lovers of silence and solitude can stay near a lake, away from the tourist flows.
The app will help realize any of your wishes for a vacation in nature. For those whose work is associated with constant travel, it is also a great helper. Making a work trip unforgettable and interesting will help stop at some unusual places, which can be found with the help of the app.
After all, even a busy work schedule should have time for rest and solitude. You get real-time information about the parking spots available for booking during your trip.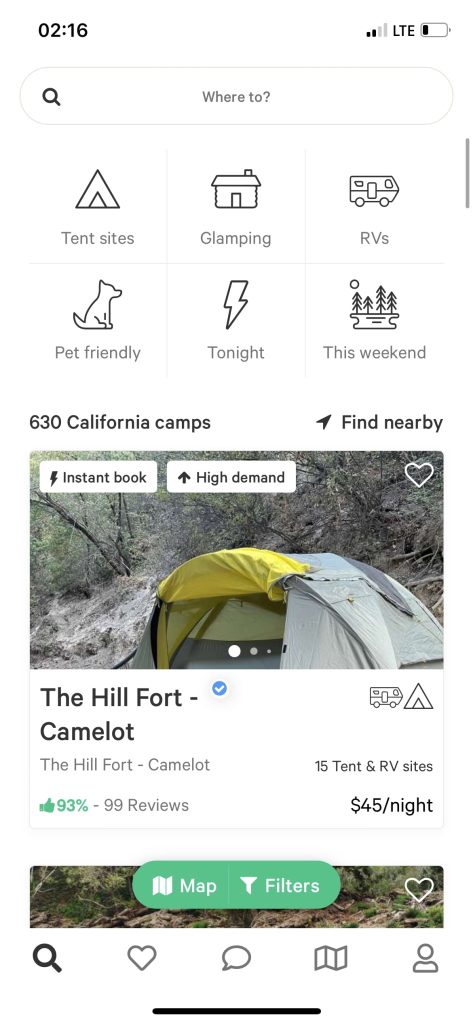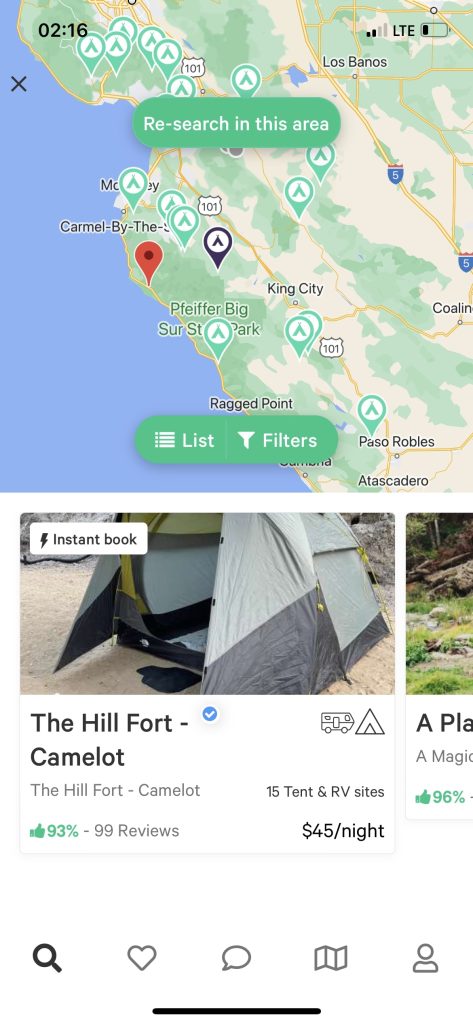 Even if you don't have access to the web, you can still see your itinerary, reservation data, and necessary check-in information.


You may also like: 9 Free Vanlife (RV) Apps for Android & iOS
KOA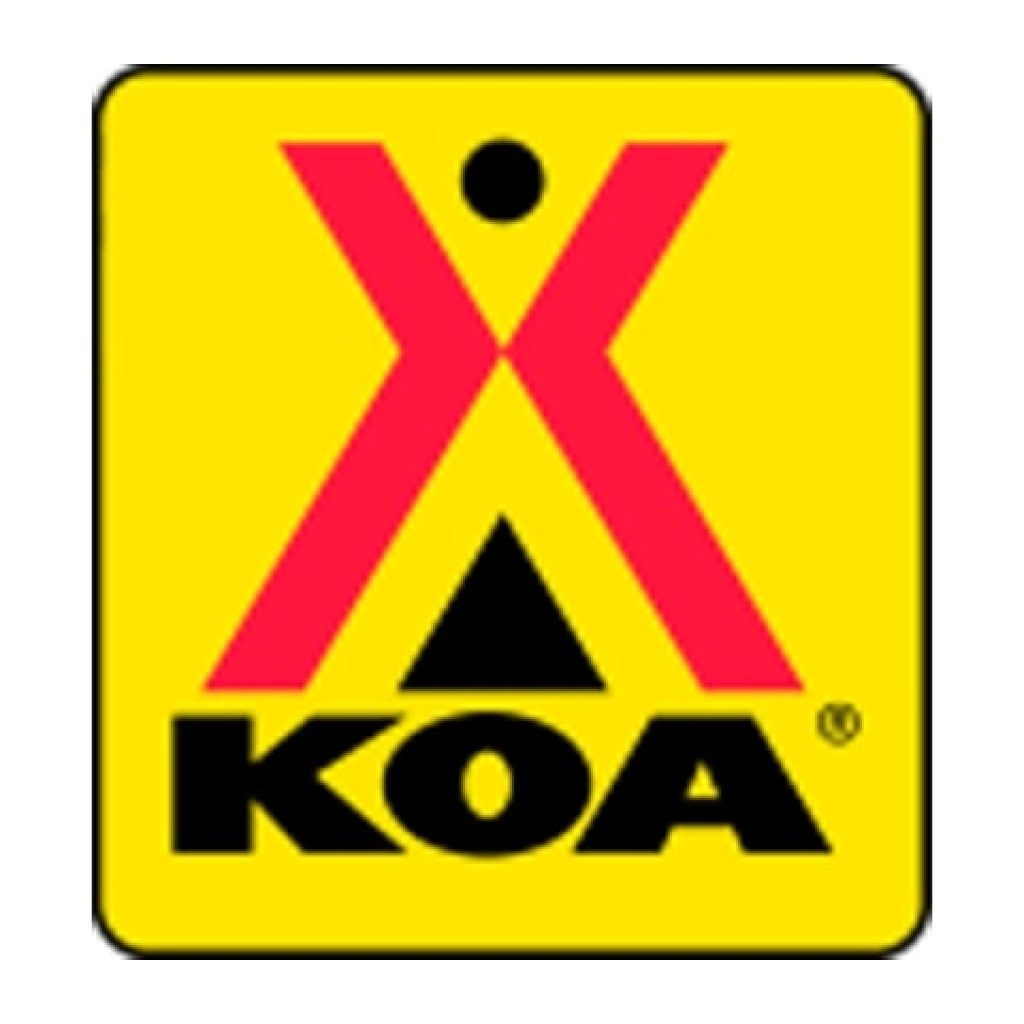 KOA is an app for finding and booking a campsite. It is easy to use, with a set of all the necessary functions for organizing recreation.
Fans of camping holidays and those who are planning to discover this kind of travel should get acquainted with this app. The search for a campsite is quick. The filter system allows you to build a list of sites suitable for you.
You can choose a campsite based on your current or planned location, availability of attractions and amenities, price, and other parameters.
Information on activities at the campsite itself and nearby will allow you to diversify your holiday and get new experiences. When you've made your choice, you can use the app to book your campsite.
Setting up notifications will allow you to receive the most interesting and advantageous offers according to the set parameters and your preferences.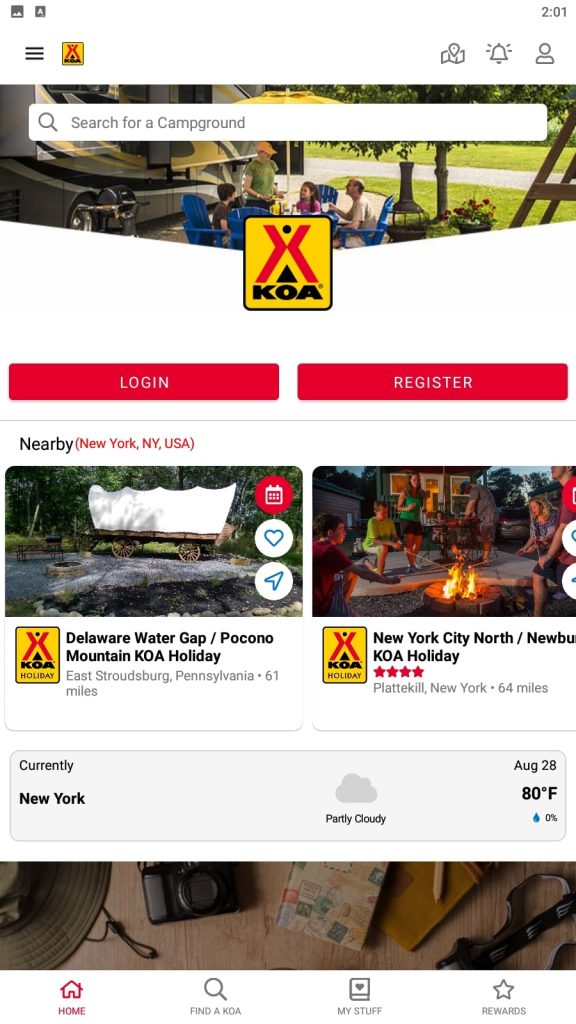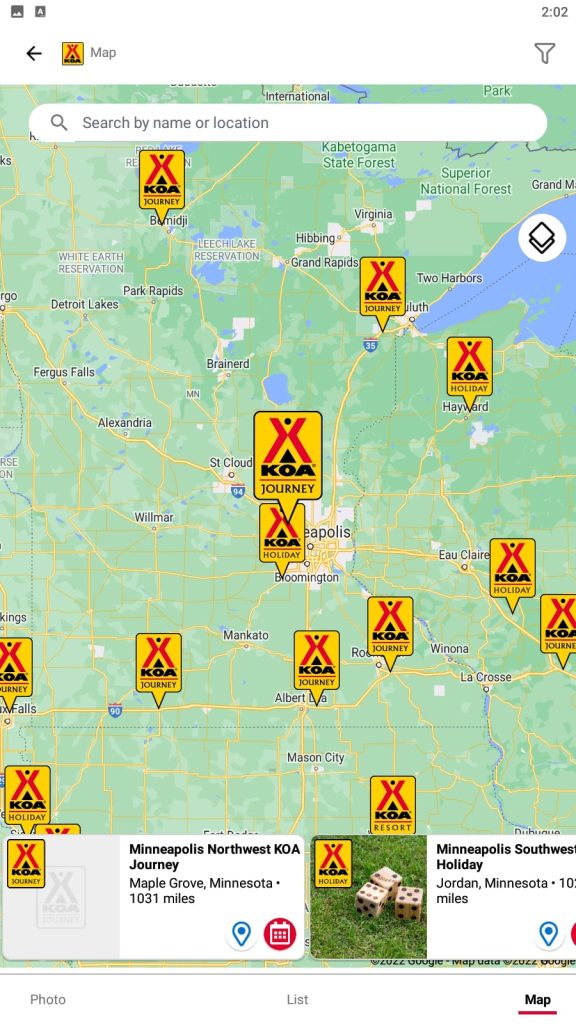 The navigation function allows you to synchronize the app with the navigator you use and lay out the best route. There is also a useful notification function. You are informed of bad weather conditions and other emergencies in your reservation area.


The Dyrt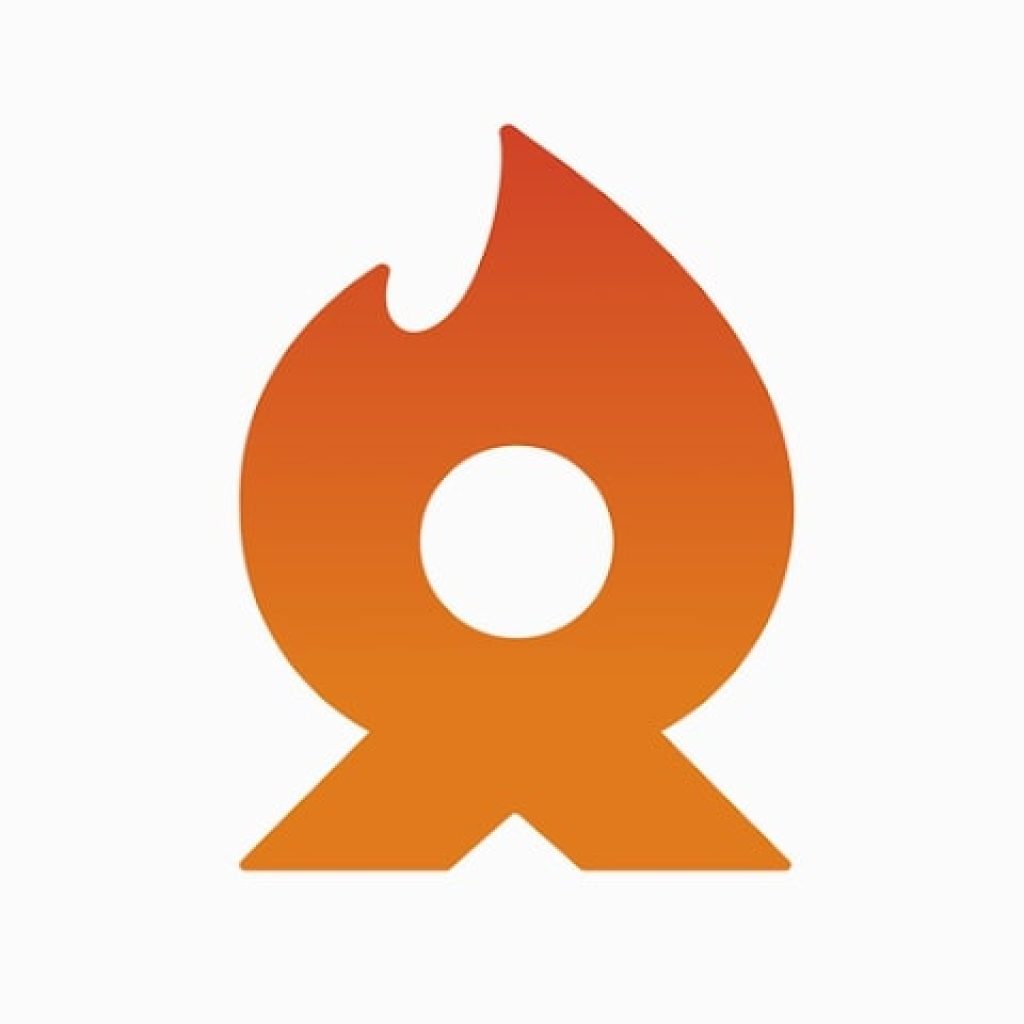 The Dyrt is an app for finding campsites in the United States. With a great interface and a database of sites. A convenient filter system and photos of sites with traveler reviews will help make choosing a campsite as quickly as possible.
For budget-conscious travelers, the app provides information on free accommodations. Besides, users can take advantage of special offers and save significantly.
The selected campsite is easy to book. Information about the cellular coverage of the route of your trip will help to be always in touch.
The app works even when the connection is unstable or nonexistent. Owners of land plots that provide them for camping sites will also be interested in the app. There is an opportunity to mark up information about your site.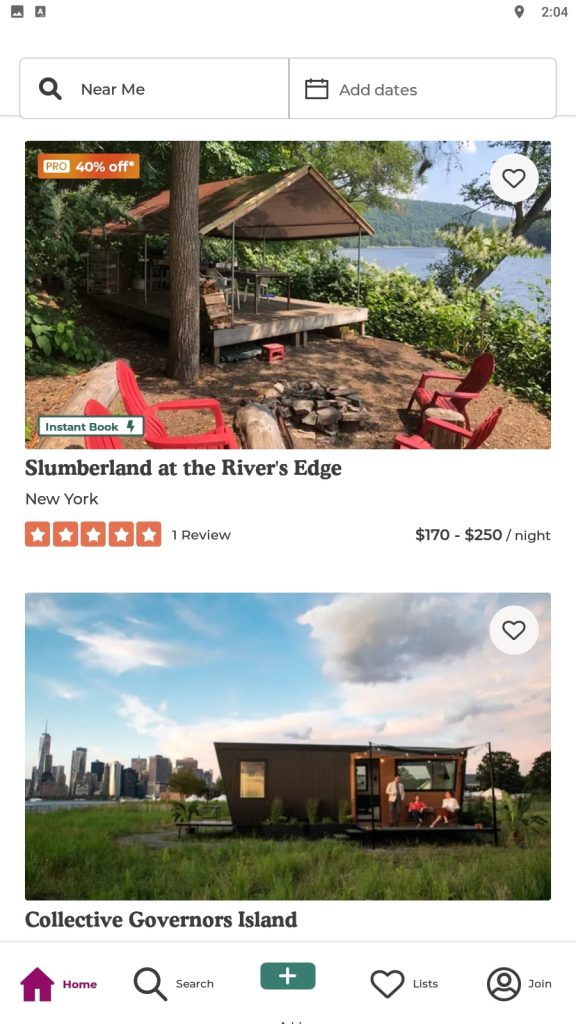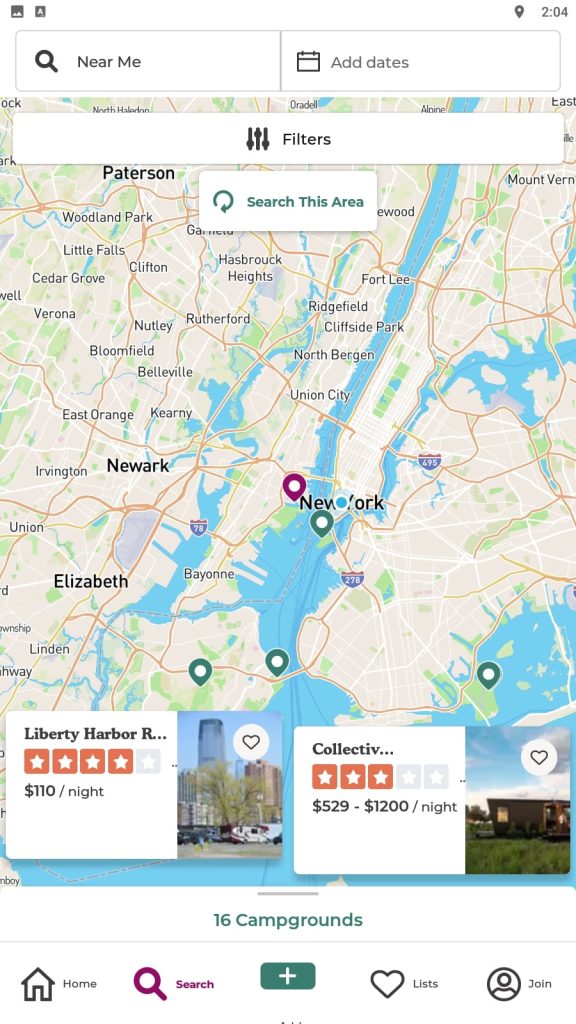 The app does not charge a fee for reservations. Download the app and become one of its million users. Find your perfect campsite and save on reservations. Organizing a trip with the app is much easier and more fun.


You may also like: 11 Free hiking apps for Android & iOS
ReserveAmerica Camping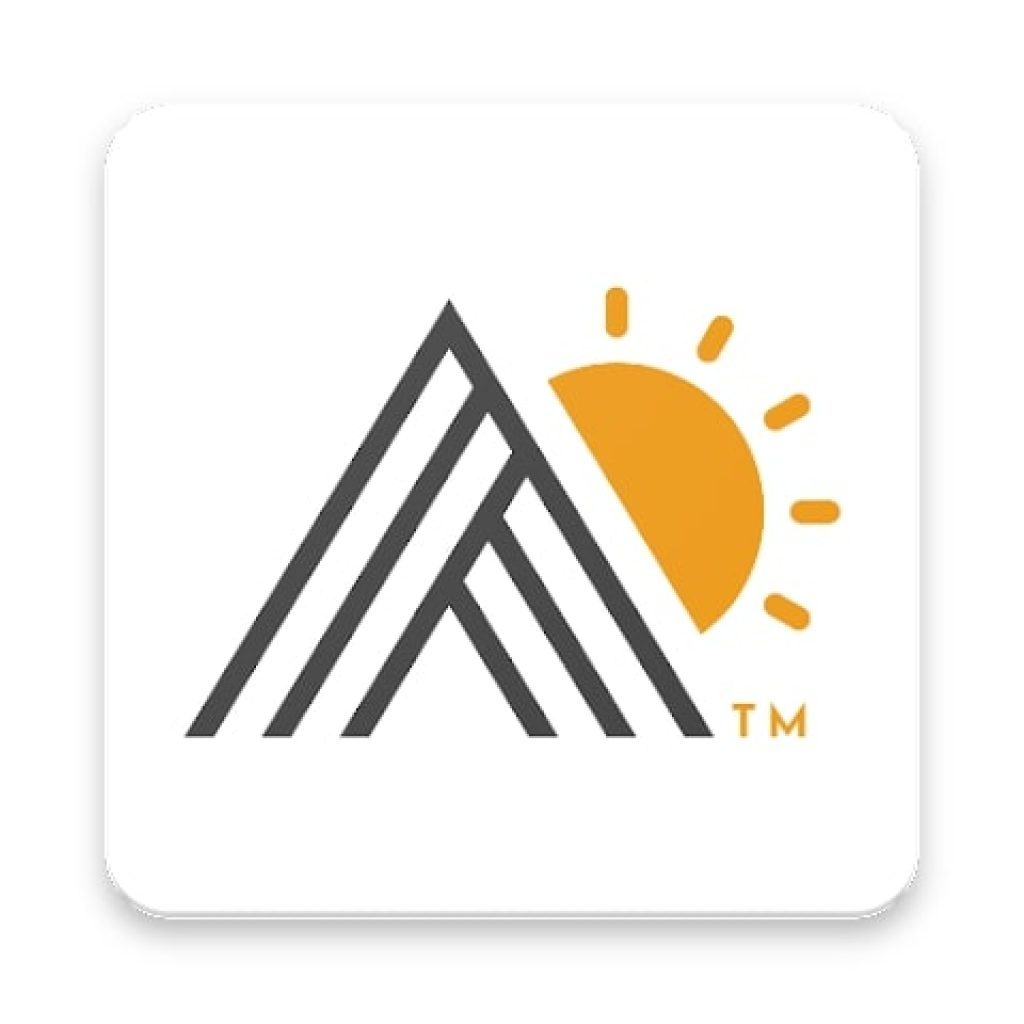 ReserveAmerica Camping is an app for finding and staying at a campground. It is easy and fun to use.
The search engine allows you to find a campsite based on your needs, type of vehicle, date and time of travel, and other parameters. You can view the search results as a list, or suitable campsites are displayed on the map.
You can read information about each campsite as well as photos and traveler reviews to help you make your choice. If you save your search parameters, the next time you activate the app, you will be immediately offered suitable accommodation options.
The selected site is easy to book. Organize your next vacation or a spontaneous weekend trip with the app.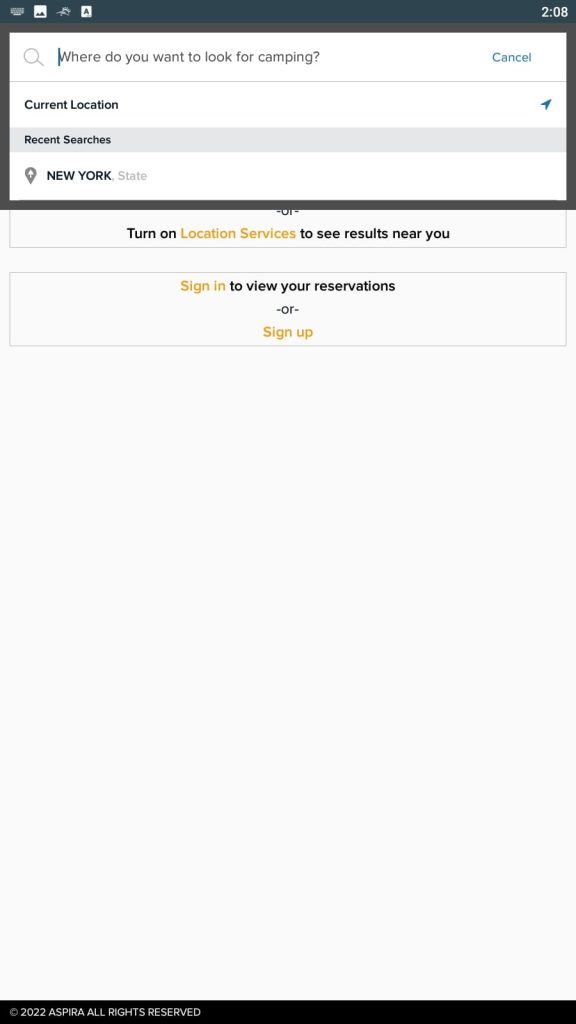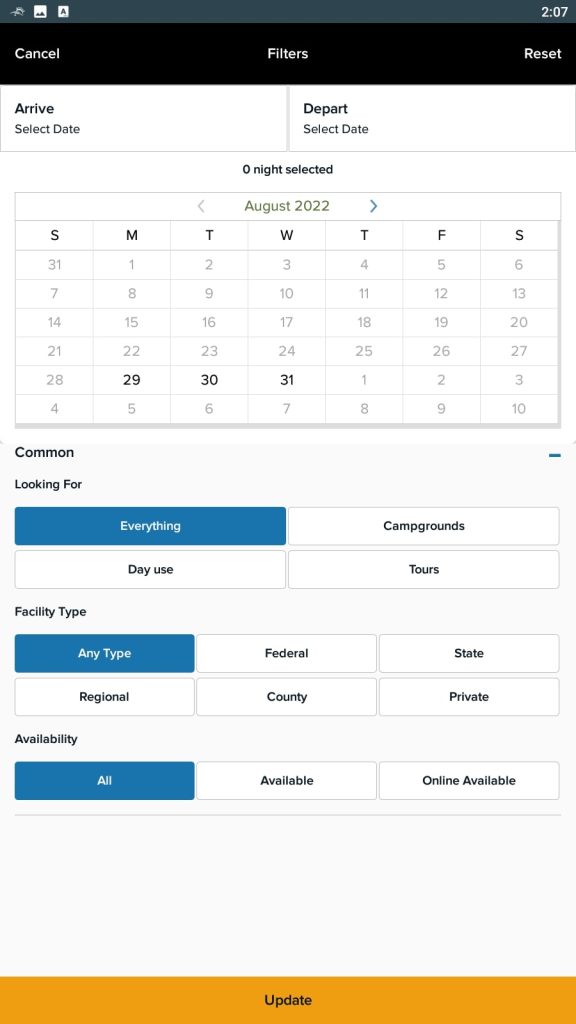 You are given every opportunity to make your vacation as comfortable and memorable as possible. Do not deny yourself the opportunity to get quality services.