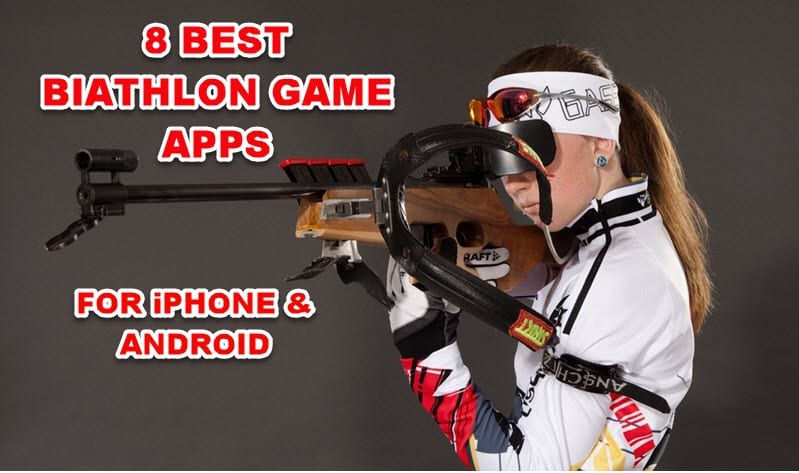 Biathlon is an Olympic winter sport, which combines competitive, free technique cross-country skiing and small-bore rifle marksmanship. Biathlon becomes one of the most popular winter sport in Europe. If you are a real fan of that kind of sport, but don't go in for biathlon as a professional for some reasons, so you can try biathlon game just using your phone! Biathlon game apps become more and more popular nowadays.
Biathlon game apps are online sports biathlon games where you can live the life of a biathlete. So, we have gathered the best ones for you! Have a look!
Biathlon X5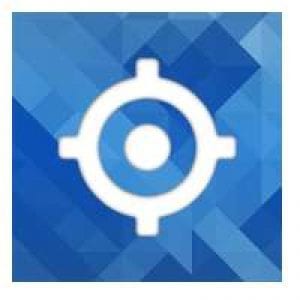 If you are a real fan of biathlon this app is for you! Biathlon X5 is one of the most realistic biathlon applications which is available for both Android and iPhone users. It enables you to get very close to real biathlon experience. You will be able to try Aiming, Skiing, Feel Wind, anytime anywhere.
Aiming, movement of gun, sights adjustments and the wind are modelled from real equipment's and environment based to years of experience on biathlon. Do you want to experience aiming, triggering, an effect of wind, sights adjustment and tiring of skiing at biathlon shooting range? Then certainly try this app!
You will not find any biathlon game app that is closer to biathlon!
Here are two play modes: Play now and Play Live. 
Using Play now mode you can play biathlon at any time.
Using Play Live mode you are able to participate in an online competition. Play Now mode also includes sight calibration to existing wind. You are to select an opponent and follow your results during the competition.
To get high on result list you need to be good at biathlon. By training, you can improve your results. Go for it!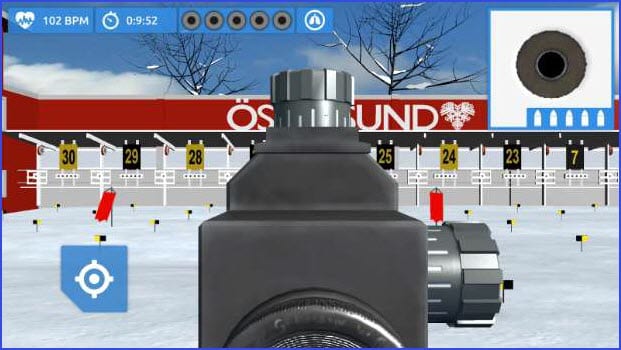 Price: free
Biathlon x1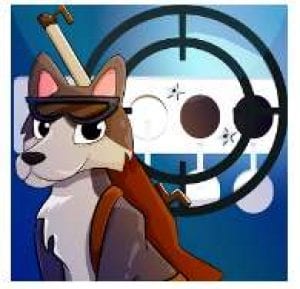 Biathlon X1 is the next free biathlon game app in our list. It is only available for Android devices.
Biathlon X1 is an easy going biathlon application which challenges you on concentration, aiming and speed. You are able to test your skills in different weather conditions in summer and winter.
Playing Biathlon X1 you earn coins. How to spend them?  You can spend your money on better guns for example. Here are a special gun set (in addition to traditional Biathlon Rifle). When you have enough coins to buy a gun then just open the gun selection from left down corner (This is visible in shooting stand. You normally see a rifle picture there… so press that and it will open the available guns for you). You can then activate guns based on an amount of coins you have.
Complete levels, achieve grades and become Master!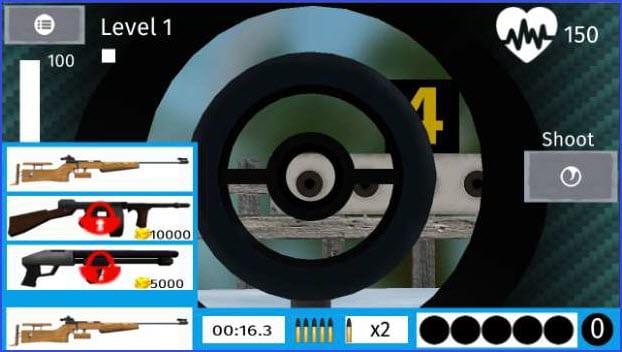 Price: free with in-app purchases.
Biathlon Manager 2017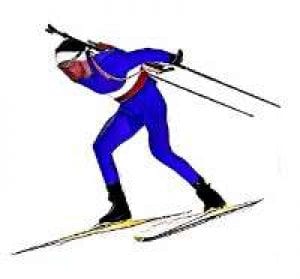 Biathlon Manager 2017 is a new biathlon game app for real biathlon lovers! It lets you guide a biathlete on a road to World Cups and Olympic winter games. You will manage many tactical and strategic sports aspects such as hiring support biathlon team members, selecting proper equipment, training and participating in tournaments! You have to take care of finances by signing sponsor contracts and working during other activities. Finally, you can meet legendary biathletes who can help your own biathlete to improve even quicker!
However, you have only 15 years of your career to win Olympic winter games! Will you accept the challenge?
It is easy to play, but you need to understand the intricacies of the game. Although here you will find a walkthrough for every detail of Biathlon Manager 2017.
Here is a variety of additional activities (for example, you can send a biathlete to sell beer in a bar to earn extra money, or to visit a ski resort to relax before the tournament). Many more of them you can unlock while playing the Biathlon Manager 2017.
Support staff and team members (skiing, shooting coaches and physiotherapists) are also available while playing Biathlon Manager 2017.
More than 20 tournaments around the world with unique race combinations from sprint 9 km with 2 shooting rounds to insanely difficult 36km with 8 shooting rounds. Do you want to try?
Prove your management skills in the most exciting winter sports game and get on the top in the Hall of Fame! Who knows, maybe you are the next Ole Einar Bjørndalen!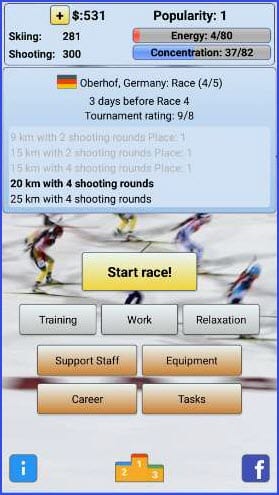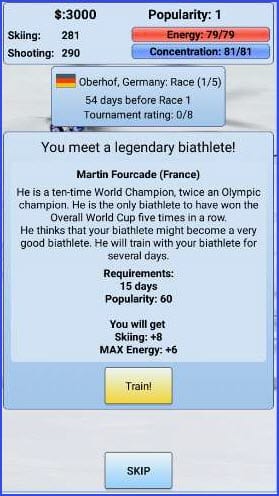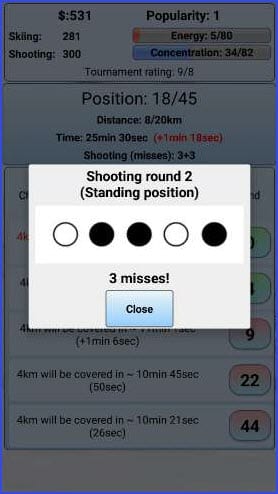 Price: free with in-app purchases
Biathlon Free. Board Game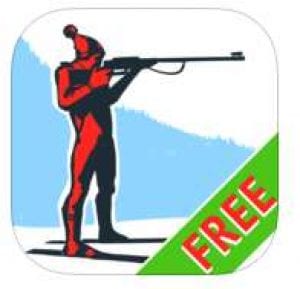 Biathlon Free is in our scroll as it is one of the most exciting biathlon game apps free of charge.
Here is the biathlon: tracks, firing lines, penalties for mistakes and of course winter landscapes.
In order to begin to select an athlete for yourself, decide whether you will be playing against friends or against the artificial intelligence. Select any of the available tracks and start the race. You will have an access to personal rating in the GameCenter.
You will have an access to personal rating in the GameCenter.
It is possible to observe the competition of virtual athletes here.
In Biathlon Free there are 6 players and  6 tracks of different lengths.
The free version is restricted with ads and limitations:
– 2 players;
– 2 tracks.
This app is designed for both iPhone and iPad. Enjoy the game!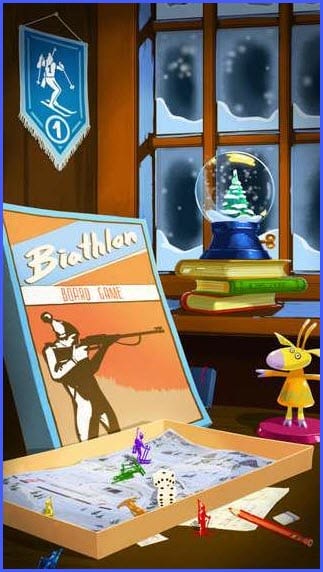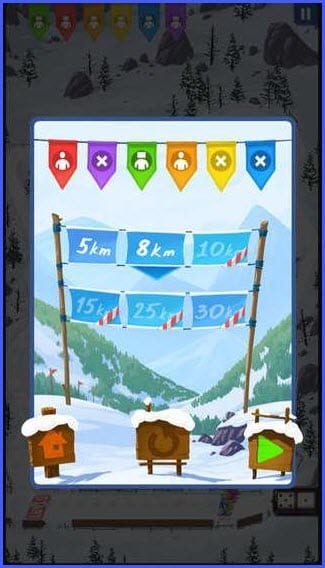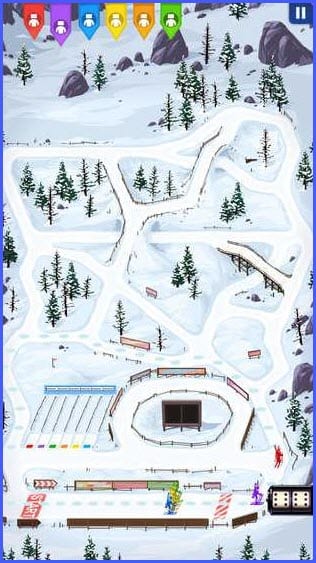 Price: free with in-app purchases
Biathlon Winter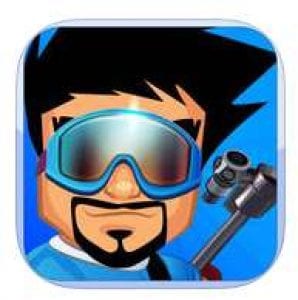 Feel like a real biathlete with Biathlon Winter! Players will enjoy:
– Passage of the track. You will learn how to calculate your strength and speed. Try to go through all the turns of track and fight fatigue.
– Shooting.  You will have to make allowances for the wind, hold your breath, overcome fatigue in the hands.
– Be ready for unexpected situations such as damage to the sticks and much more.
– Summing up the passing tracks in the ranking of players.
Here are fines for mistakes.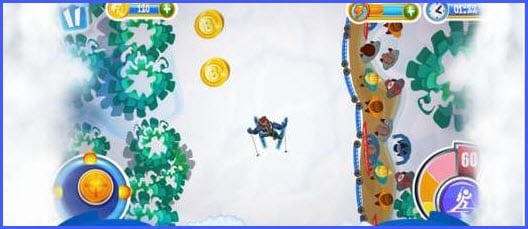 Price: free
Biathlon Touch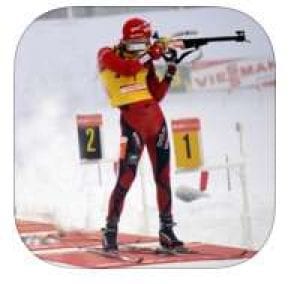 Biathlon Touch is the only paid biathlon game app in the list. It is available for iPhone devices only. However, it is high rated and has good reviews. That's why it is on the list.
Biathlon Touch is a game for the iPhone, iPod touch or iPad where you have to shoot at 5 targets as you have often seen it in biathlon on TV. The distance to the targets is 50 or 100 m. You can set the number of shots and maximum time of the shooting. You can also set the wind speed, wind direction, and your unsteadiness so you get the most realistic conditions when you try to hit the targets.
See if you manage to hit all five targets with Biathlon Touch and see how quickly you can do it?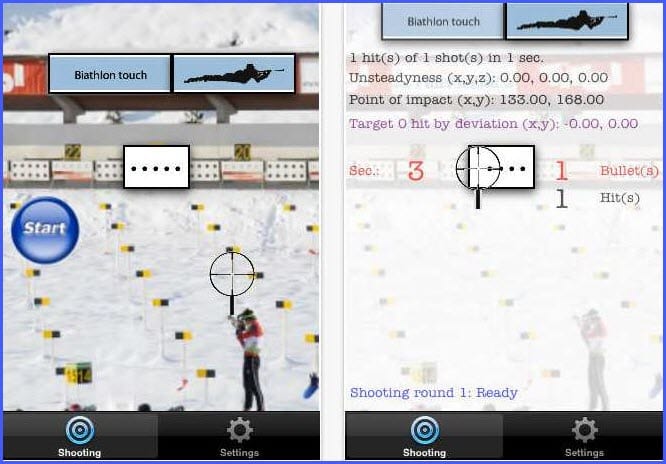 Simulator Biathlon Weapon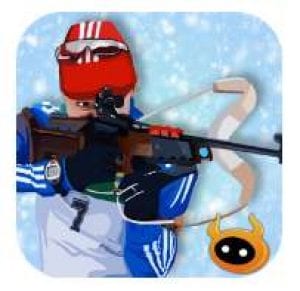 Simulator Biathlon Weapon is really a great simulator of biathlon game. It is a free game app for Android.
Do you want to try yourself? You have a chance to live in the role of your favourite athlete at the Olympic Games! You will feel the same emotions when they shoot , lying on the position on the contest.
Beautiful sports guns drawn , these recorded sounds shot… You can help your country, shooting together with athletes and those supporting them.
Give your phone into the hands of your friends, children, relatives, start a skirmish, have fun and share the prizes!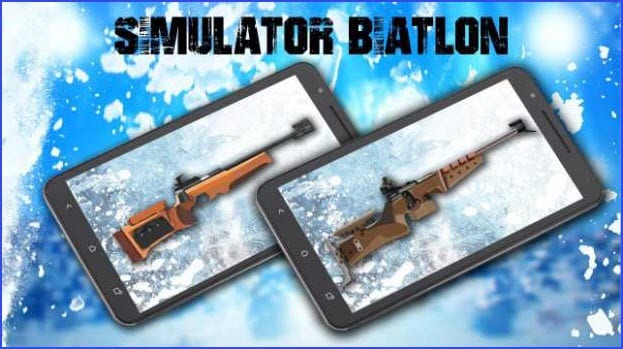 Biathlete Lite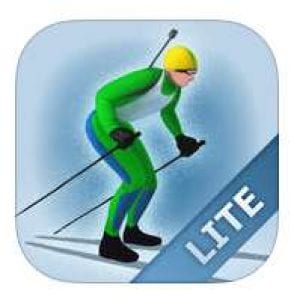 Biathlete Lite is a free biathlon game app created for iPhone devices.
In the game Biathlete Lite, you can practice skiing and shooting to get ready to compete with rivals in the biathlon. Championship consists of 3-ski races, 3-firings, as well as the distance penalty for missed shots.
In the shooting could be used 3 types of guns: light, medium and heavy. The heavier the rifle, the easier it is to get to the target, but the heavy rifle will not be easy to transport to the ski race. Walk ski distance is not too easy to get as accurate as possible skiing in a rut.
Good luck!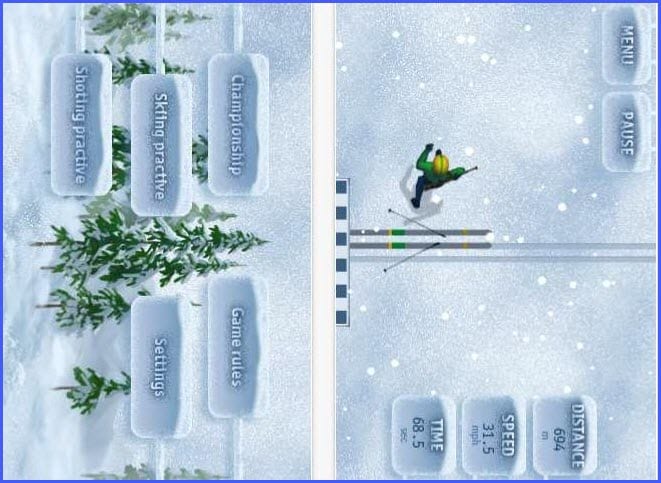 That was the list of the best biathlon game apps for iPhone & Android. With their help, you are able to improve your playing skills no matter where you are. Hope you will like it!
You can also examine our list of Free Fighting Games For Android & IOS and Free Chess Game Apps For iOS & Android.