Social networks have become an integral part of our lives. We communicate with friends thanks to them, find interesting publications, and much more. But there's one problem that's getting bigger and bigger every time – the size of the apps on those very social networks.
For example, a bunch of Facebook and Messenger apps can "eat" 200 megabytes of free space on your device. That's equal to one game or even one episode of your favorite show. And that's just one social network. It's good that there is a solution to this problem, and this solution is called Maki.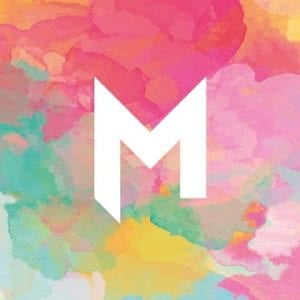 Maki is an application that provides access to many social networking sites, including Facebook, Twitter, and more. And all this considering the fact that the app itself does not take more than 20 megabytes on a device. The application itself is based on web versions of social networks. It saves quite a bit of traffic and battery consumption.
Interface
Switching between social networks is possible thanks to the left slider, which is available on any screen of the application. You can open the application from any social networking site, and you can set it up in the settings. Similarly, you can hide unused social networks from the left menu in the application settings, so they don't interfere.
Extra opportunities
There are a lot of extra interesting things about the application that official customers don't have. Here you can download photos from Instagram, just click and hold any photo until a corresponding dialog appears. At the moment, most settings Maki offers just for Facebook.
Here you can hide stories, recommended friends, choose the location of the navigation bar, and much more. You can even hide the news feed in case you don't want to get distracted from important things and come to reply to someone's message.
You don't have to choose the color of the topics, there are quite a lot of them. There is a Facebook alert, bookmarks, the ability to disable all ads in the Facebook feed, and much more.
QuickBar
It is already worth telling about the QuickBar. This is a thing that allows you to check your favorite social network without opening the application itself. When this option is enabled, an alert appears in the notification panel. Clicking on it opens a small window. It allows you to quickly check a message from a friend or place likes under a girl's photo, and then instantly return to your business.
Night mode
And the last interesting option that we will talk about is an automatic night mode. It includes a dark theme at a given time interval, so you can use the application at night without unnecessary opening the settings.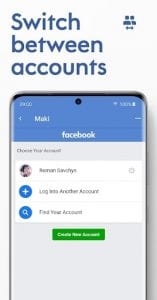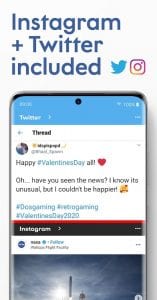 If you are tired of having all the social networking sites scattered across individual apps, and large individual apps that take up useful space, consume a lot of battery power and traffic, then you should definitely try Maki. This app is still evolving and you can suggest an option for adding it yourself which is likely to be added by the developer to the application.
You may also like: 11 Best low storage apps for Android & iOS