In AppStore and Google Play Market, you can find a huge number of very diverse applications for mobile phones. Some help to conduct housekeeping accounts, others make sports more productive, the third … the list goes on and on forever.
Make fun of your friends with the help of these free text prank apps.
But there is also a separate category of applications that are created purely for entertainment – joke applications. Namely, applications that simulate the screen of a broken phone. The best of them will be discussed later.
Cracked Screen Prank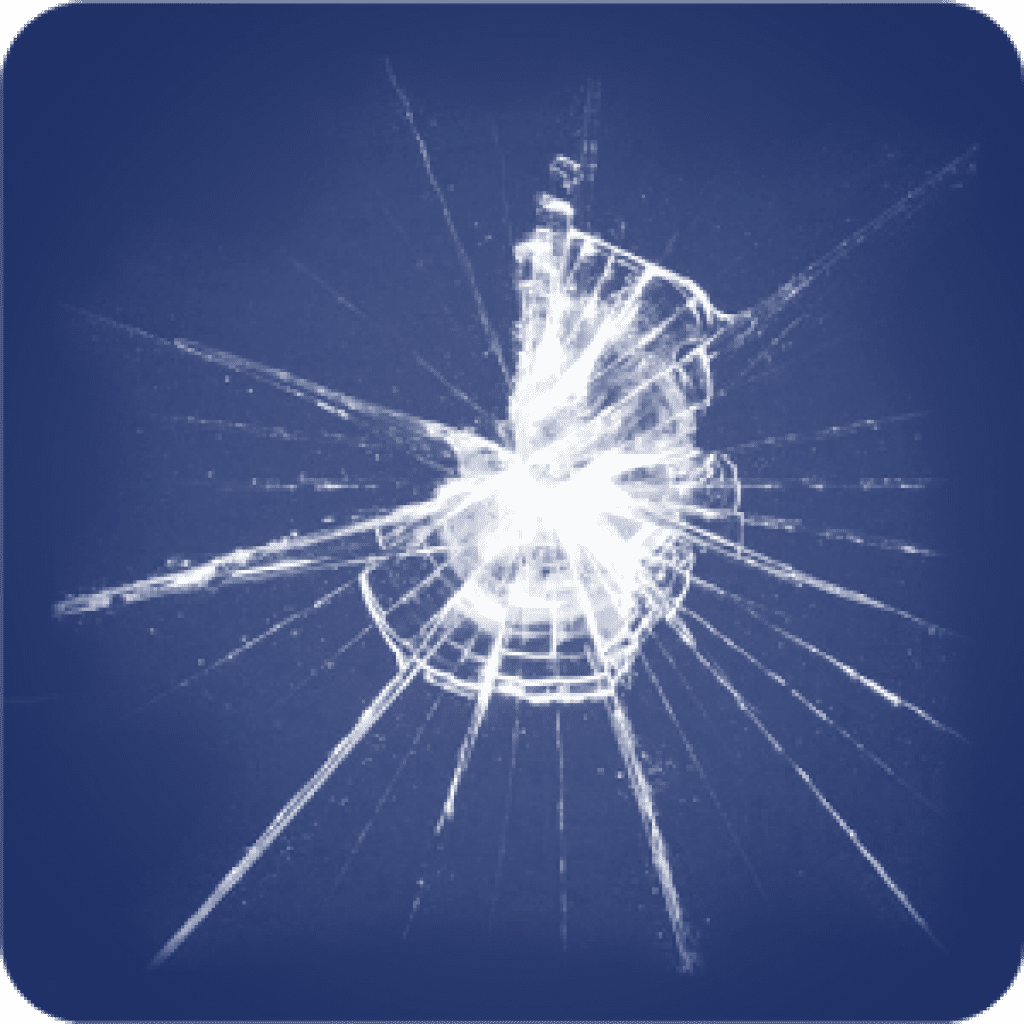 Cracked Screen Prank App is a great application for making fun of your friends. This program simulates the effect of a broken screen of a mobile phone. Various and very realistic cracks textures on the phone's glass over the real desktop icons, along with the real sounds of the breaking glass, are thrown into the shock of your friends.
Features:
a large number of different textures of broken glass;
the ability to activate the program in several ways. For example – on a timer or from a shake, etc.;
real sounds of cracking glass;
an unlimited number of ideas to play a trick on your friends, parents, colleagues.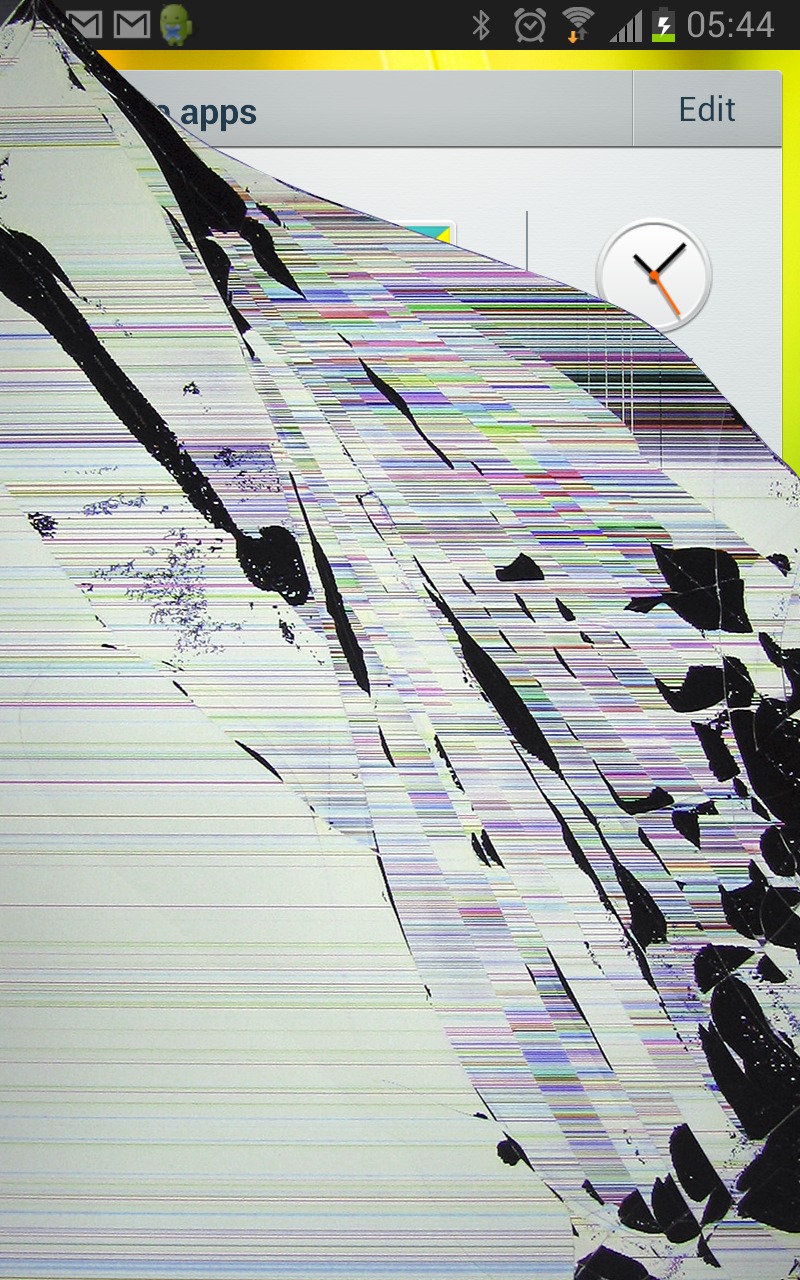 You may also like: 9 Fun Fake Celebrity Call Apps for Android & iOS
Broken Screen Prank Wallpaper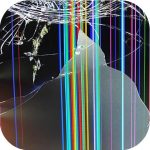 You can prank your friends and acquaintances in an original way with this app. It contains an extensive gallery of different wallpapers with broken smartphone screens.
You can choose any of them and install them on the home screen to evoke emotions and even frighten your loved ones.
The quality of the photos is as high as possible, so it is difficult to distinguish them from the real broken glass. The gallery presents full-screen pictures that will completely cover the surface of your smartphone.
You can install the wallpaper on the lock and home screen. Do this from the app by first giving your device permission to install. After that, the image with the selected broken glass will appear on the screen.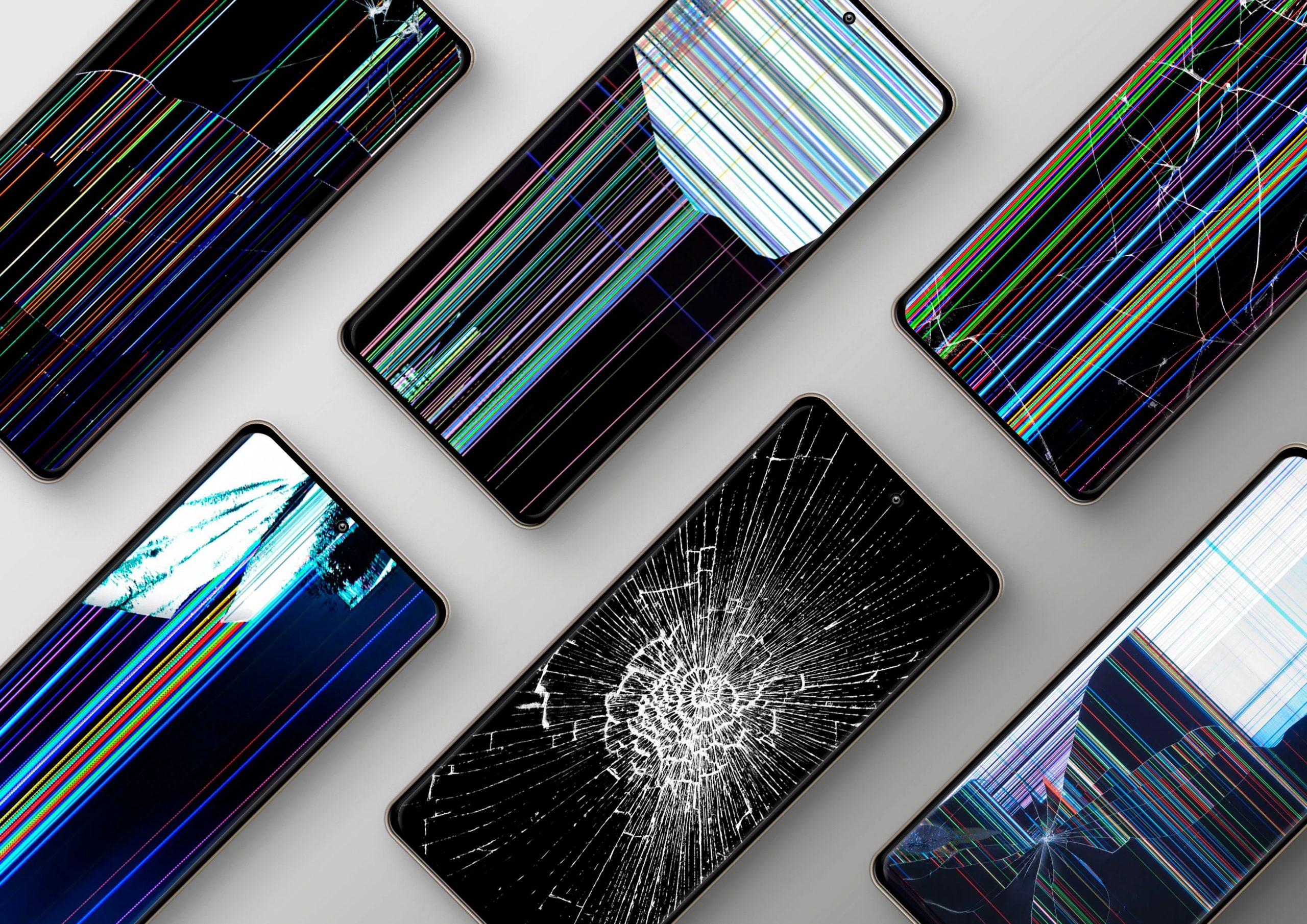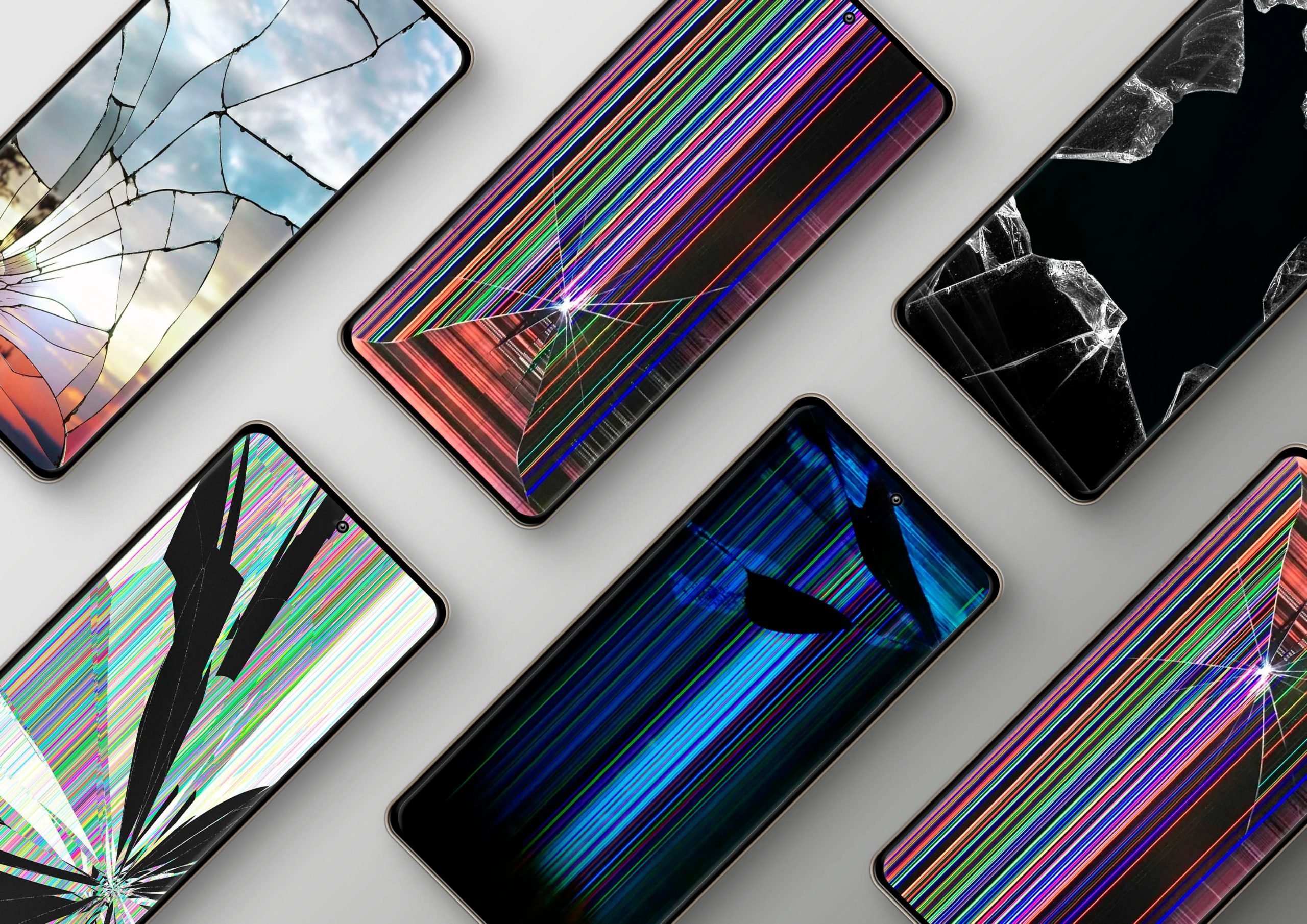 Broken Screen Prank by Eijoy Entertainment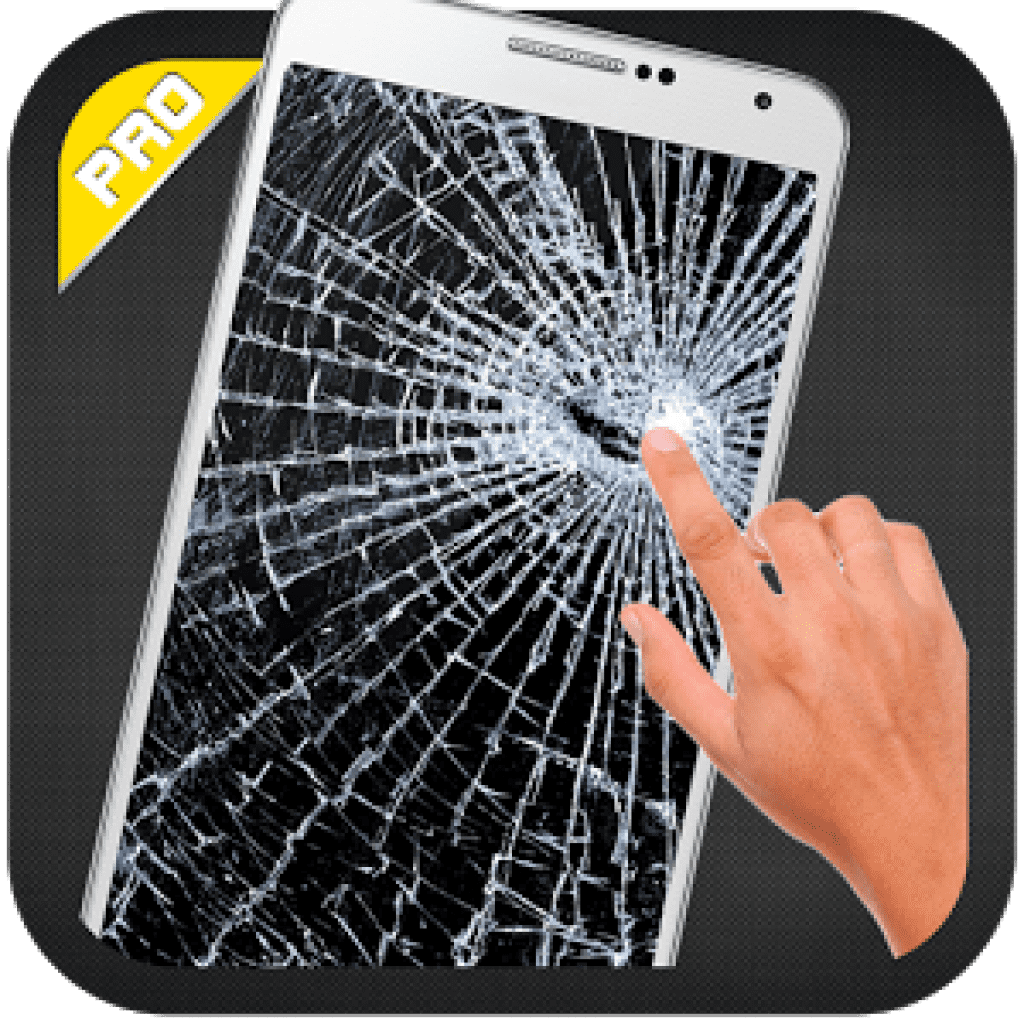 Android application Broken Screen Prank from a young development company referred to as Eijoy Entertainment, is nothing more than an entertaining comic software, for raffles of friends. However, before joking, remember, each person has a kind of sense of humor, if one after such a joke will laugh, then others, can even break your nose…
In general, in order not to go around the bush, let's look at the possibilities of the free comic "Broken Screen Prank" application without further ado.
So, that's all you need to get someone to pin it, so it's for a few minutes to take possession of his smartphone, in order to covertly install this software. After you do this, you need to go into the settings of the application and choose from the several presented options for the broken display the one that will appeal (at the moment there are only four in the application). Done? Then consider half the work done, then it's simpler, it only remains to set up exactly how the virtual breakage of the screen will be activated. If desired, there is the option of setting a timer, but we personally recommend activating using an accelerometer, that is, by simply shaking the smartphone.
Now imagine the situation. You stand with a friend at a bus stop, ask him for a smartphone, for example, check your email, and then defiantly give it back, and so that he saw that the display is all right. Then get on the minibus and eat with him on business, thanks to the broken roads, and the drivers to the drivers, you can not even doubt that due to an easy shake-up the application is activated and when your friend once again gets his smartphone (if you want, you can to ask him about it himself, in order to know, for example, which time), then his hair will stand on end with horror.
Key features of the application:
Realistic execution of cracks.
Two types of activation of this software.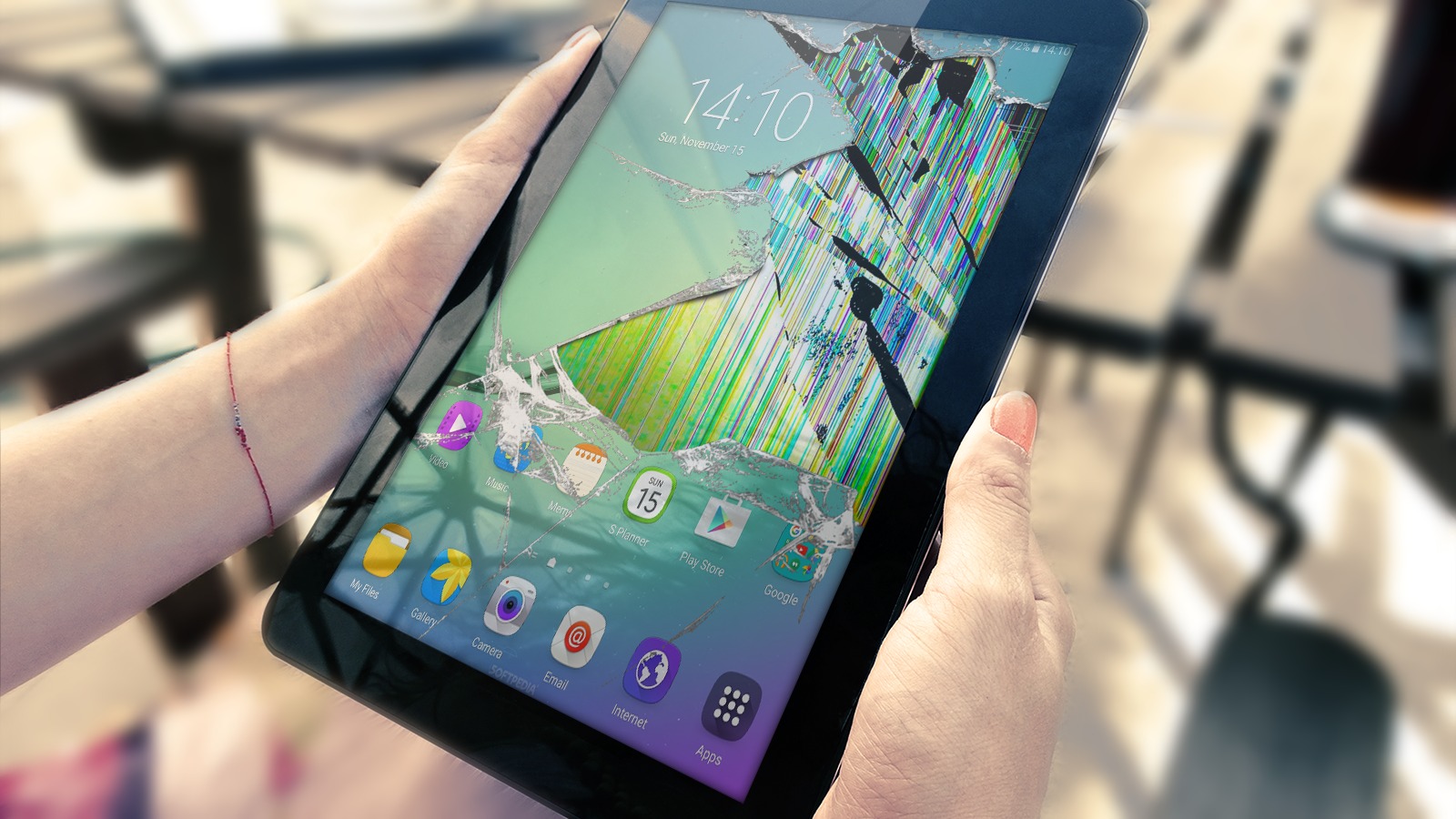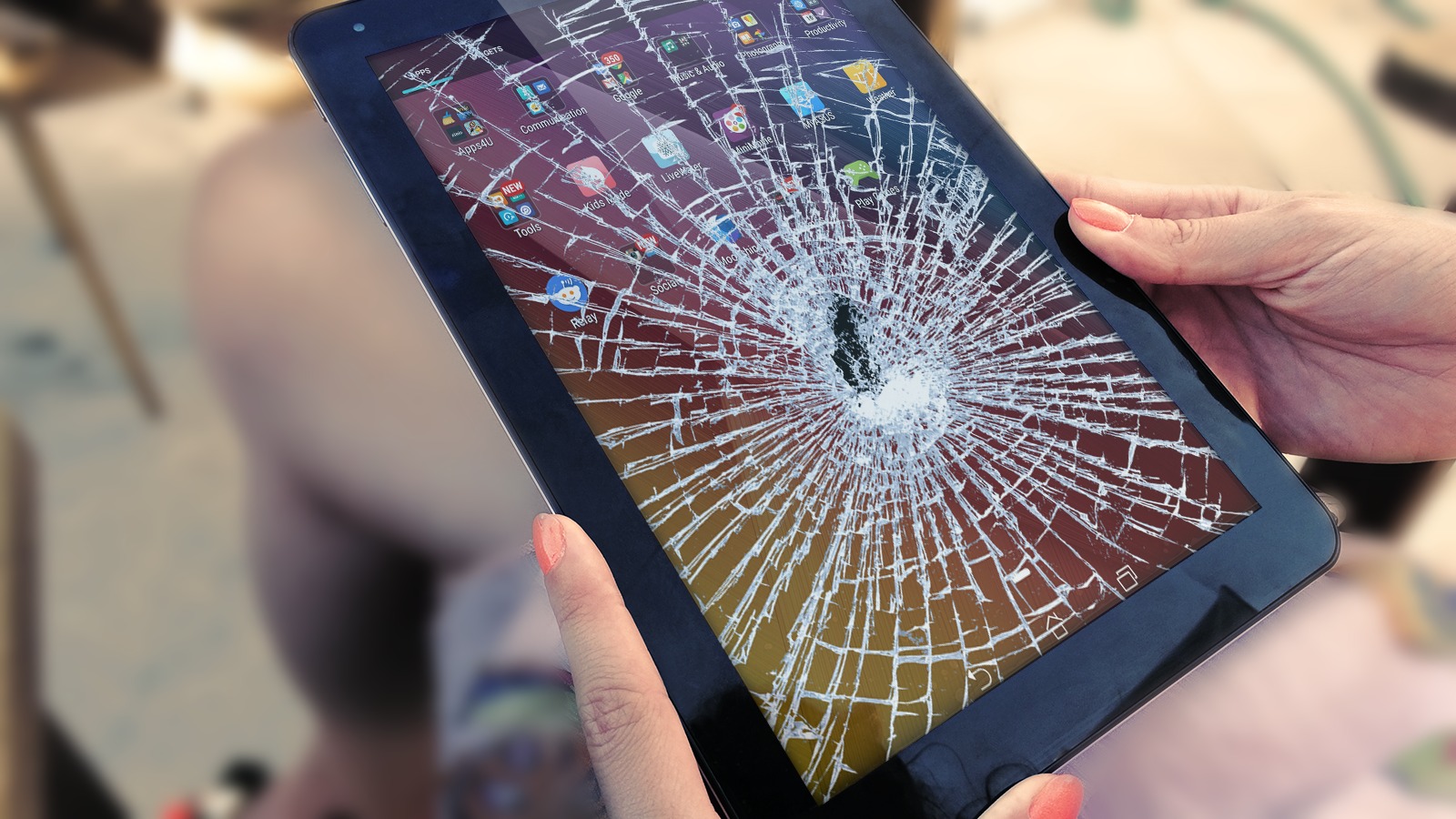 Broken Screen Prank-Fake Crack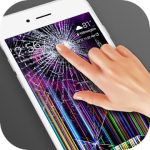 Broken Screen Prank is an app that can prank anyone with broken glass. This program does not affect your smartphone in any way, it is just a simulation of a broken screen.
Your phone will be imitating broken app icons and there will be sounds when you tap on the screen. Want to surprise your friends and make them laugh? Then the app is for you.
Mimic a broken smartphone as you shake it. Ask someone standing nearby to touch the phone glass, they'll be stunned by the crack that appears. You can also set a timer for a few seconds and when the time expires, the screen will start to crack.
There are more effects for smashing the screen. Watch what happens and watch the surprised faces of the participants. The cracking effect is very truthful and so everyone will believe that a disaster has happened to the phone.
Share the program with your friends and prank the others. Put a cracked "wallpaper" on the lock and desktop of your device. Remember that your screen will always be intact, the effect does not affect the performance of your phone.
Broken Screen is preferred by users with realistic sounds when simulating cracking, as well as cracks similar to the real ones. The program has an accessible interface and good graphics need no training.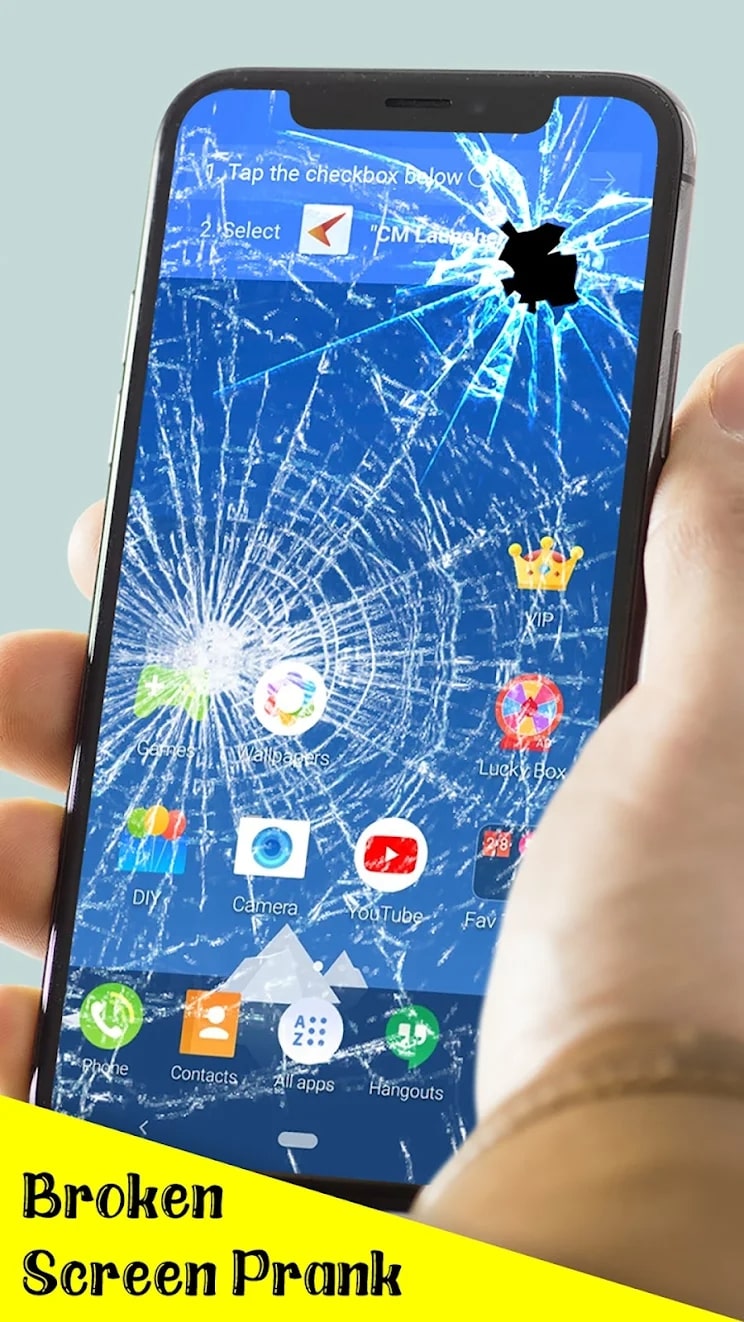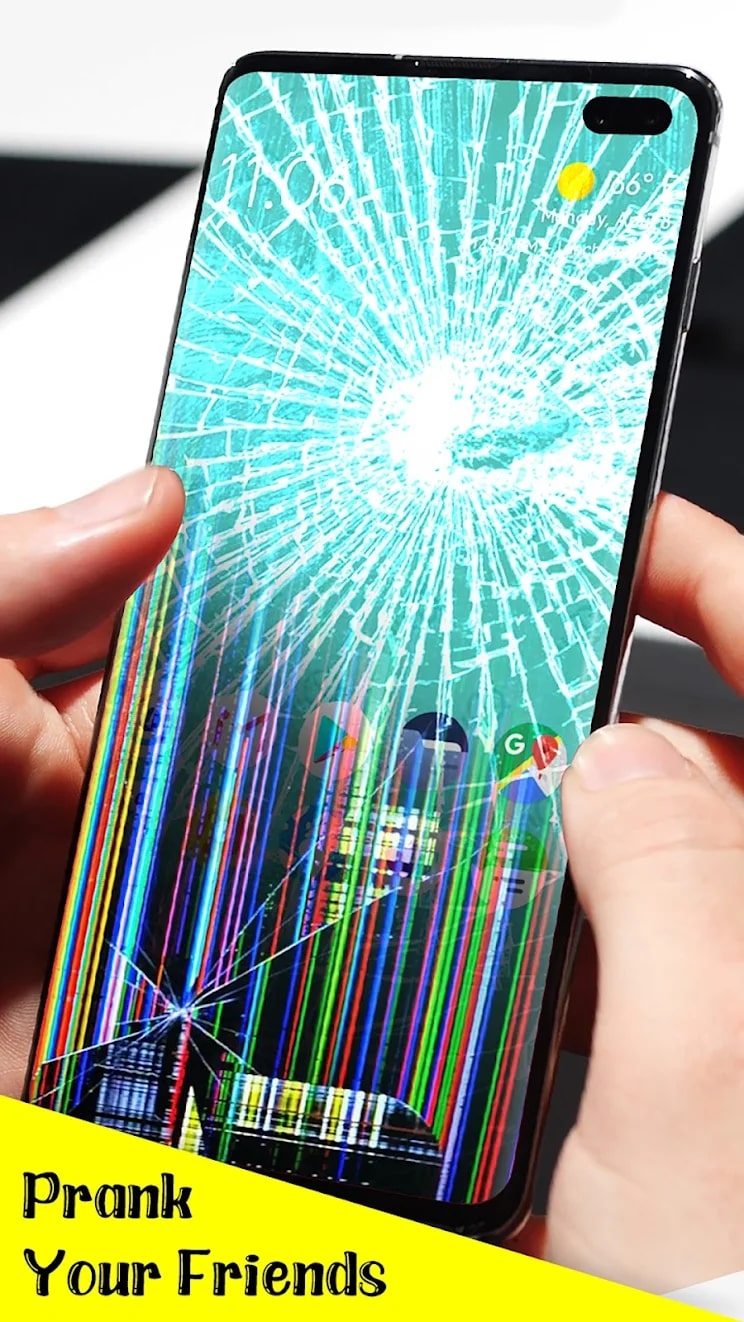 Broken Screen Wallpapers Prank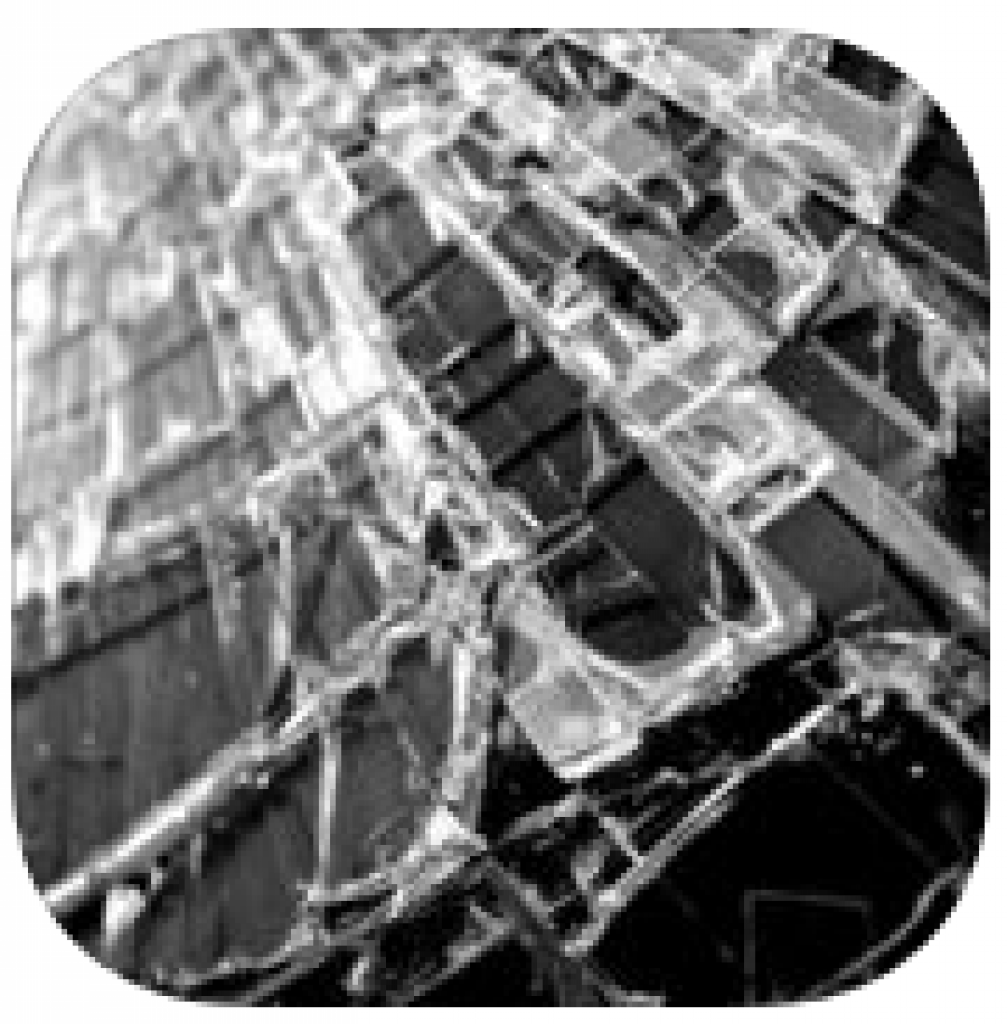 Broken Screen Wallpapers is an interesting collection of wallpapers that will give you the opportunity to get broken wallpapers. More precisely, pictures of broken screens. If you do not need such, then you can easily change from others. However, these wallpapers look quite original. It's better to have a broken screen wallpaper than a broken screen in reality. A lot of players really liked these wallpapers.
Looking at these screenshots, you can safely start downloading them to your mobile devices. After all, this collection contains many such pictures. Never before did you come across such interesting and unique wallpapers. Users around the world are happy to decide to take advantage of them and get a lot of fun. There is also the possibility of making fun of your friends.
And these wallpapers absolutely do not spend your battery on the mobile device. After all, nothing moves in them and there is a huge choice. You just need to get to know them better because they do not need an internet connection to work. It is thanks to such features that the wallpapers were able to get excellent marks, so you definitely need to start downloading them.
As a result, it turns out that Broken Screen Wallpapers – an excellent collection of wallpaper that depicts the broken screen of a mobile device. How you will apply them, this is on your conscience. However, the quality of the pictures is at an altitude.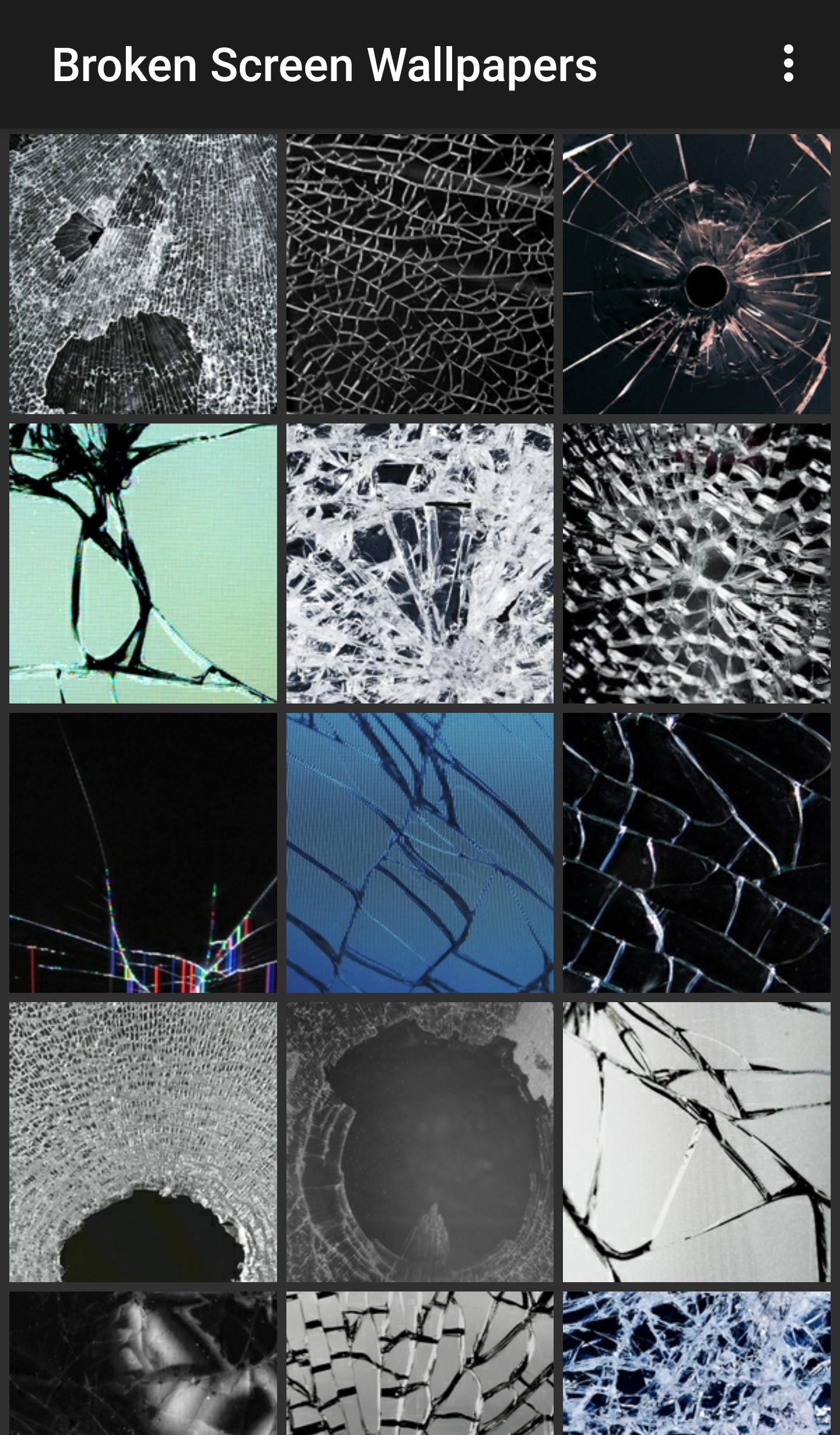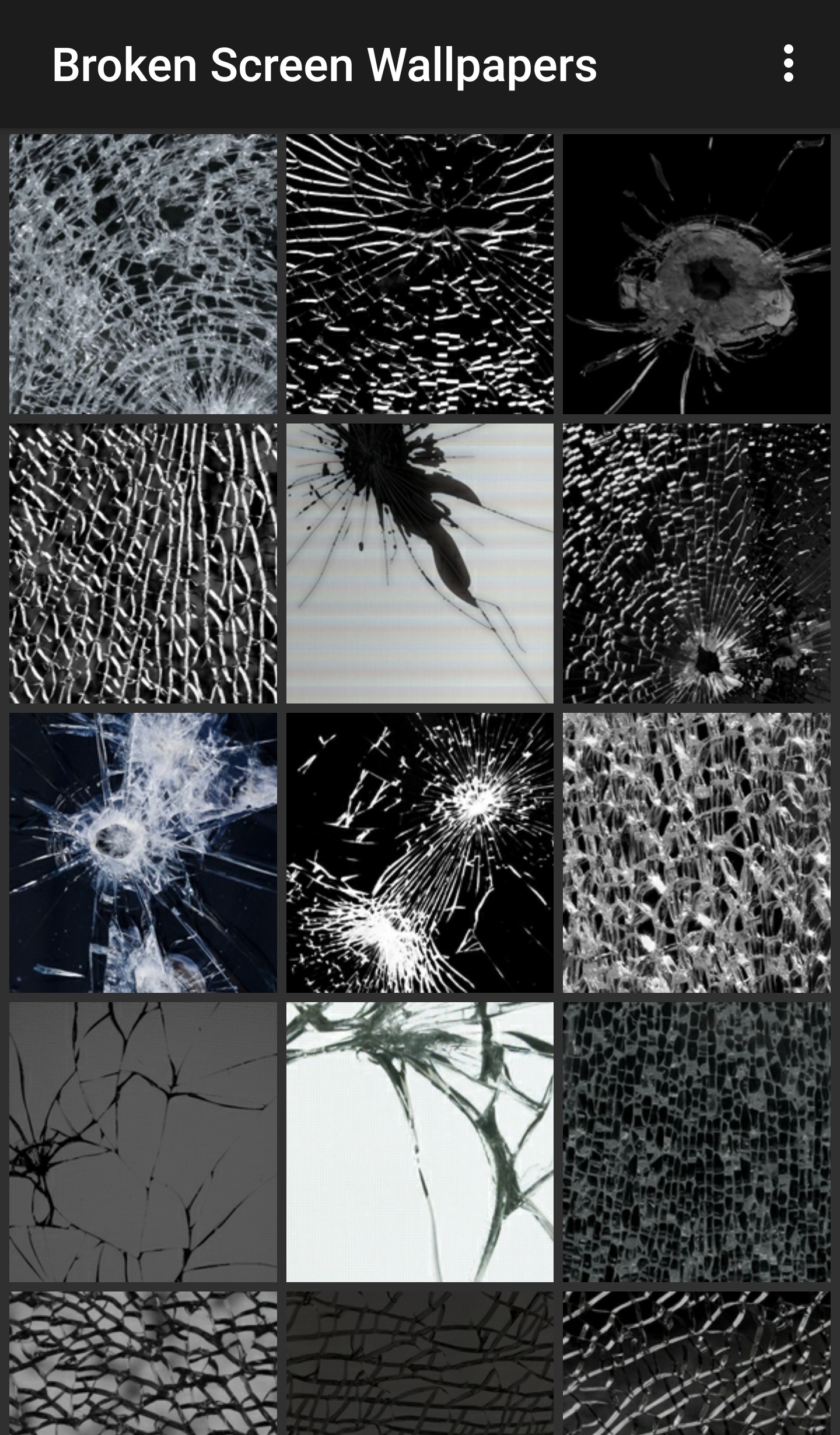 Broken Screen Realistic Effect Prank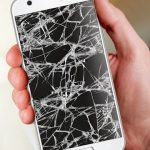 Broken Screen Realistic Effect Prank is an app that will be able to play with the broken glass effect. This program is a simulator. Do you want to prank your family or friends? Then the app is definitely for you.
It only simulates the crackling of your smartphone and thus has no side effects. You can shake your phone in front of the audience and show that it "crashed".
You can also set a timer for a few seconds and after the set time has elapsed, the phone simulates a crackle. Look at the expressions on people's faces and do similar tricks. Besides, it is necessary to point out that you can choose the pattern of the cracked glass.
To remove the cracking effect is easy, just exit the app, then log in and reset all previous shenanigans. Broken Screen users really like its realism. The effects are really top-notch in quality. The program has a great interface and graphics.
Try using Broken Screen at a party or any other celebration. It's a lot of fun and looks like a new invention. Download this app and prank the people around you!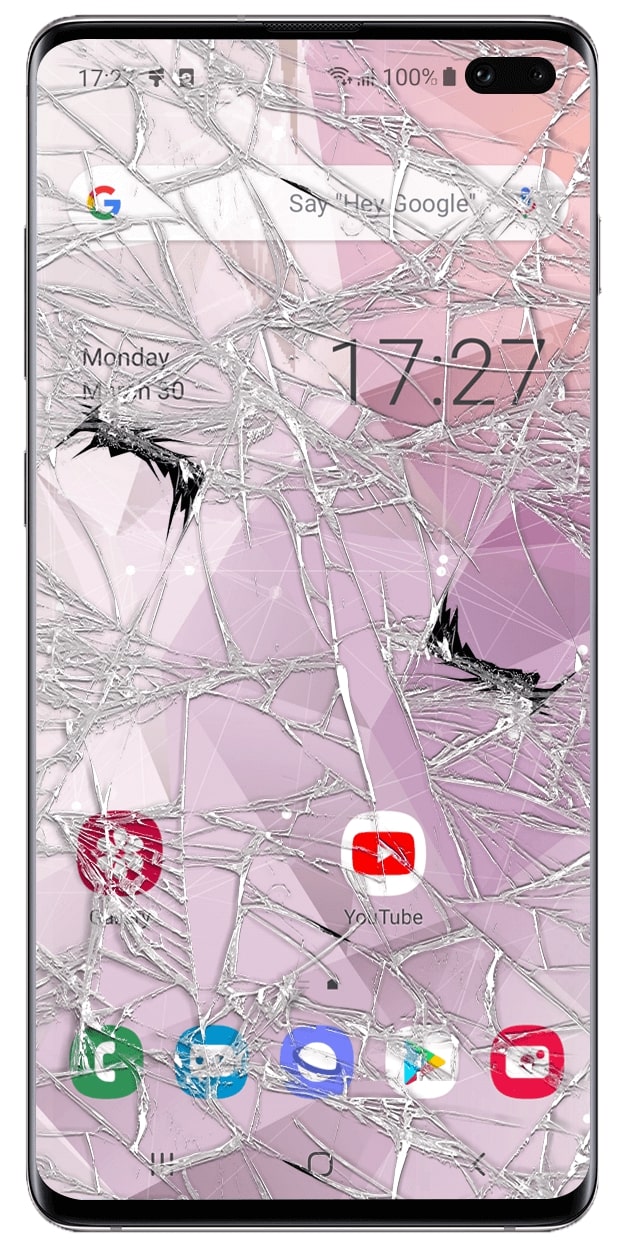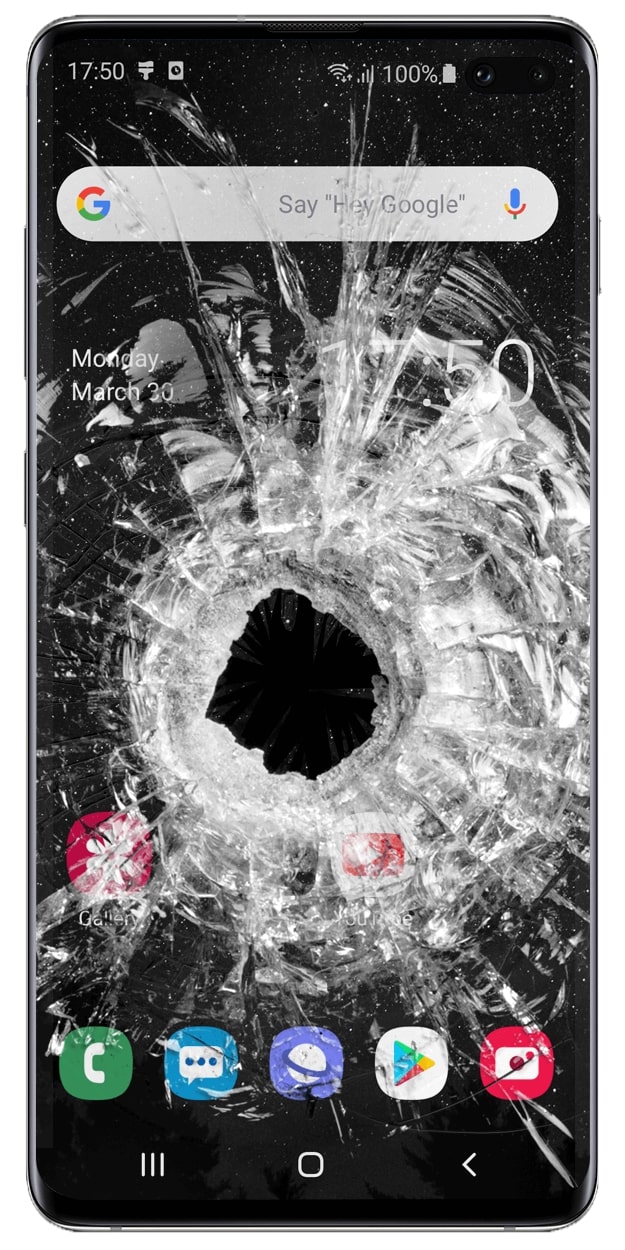 Crack & Break it!
Crack & Break it ! – a unique application that allows you to break not only the screen, but also other elements. Do you want to take out your anger or do you just like to see the shards? Crack & Break it fits you.
You can break objects and screen in several places at once – the application supports multitouch. Several entertainment categories are free for users: glass blocks, light bulbs, images. You can even break several kinds of lamps!
To simulate a broken screen, you need to select the image that you want to set in the background. Next, just click on the desired points – and the cracks themselves will crawl across the screen! All you have to do is use the image for your own purposes. So you can enjoy a kind of revenge: break the photos of your enemies, enemies or even the boss.
Features of Crack & Break it!
– Each category breaks down with special, individual sounds
– in the Premium version, you get even more items to destroy
– creating cracks in several parts at once.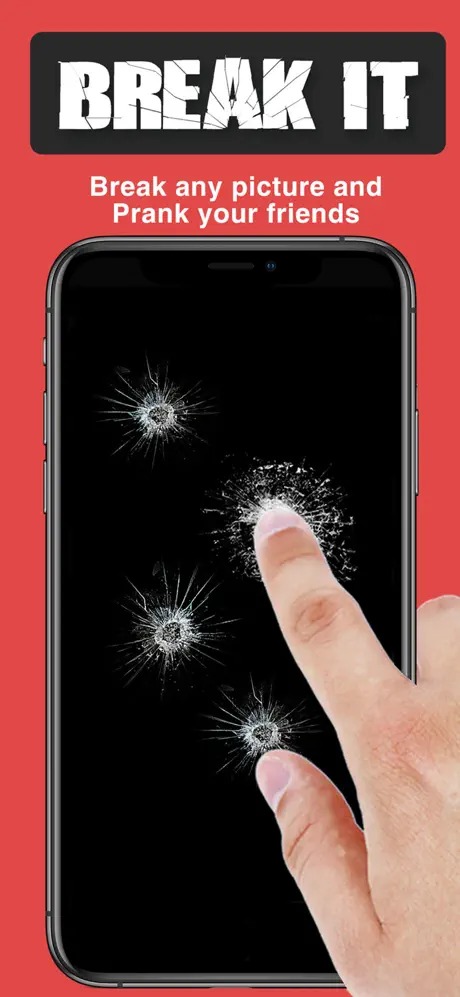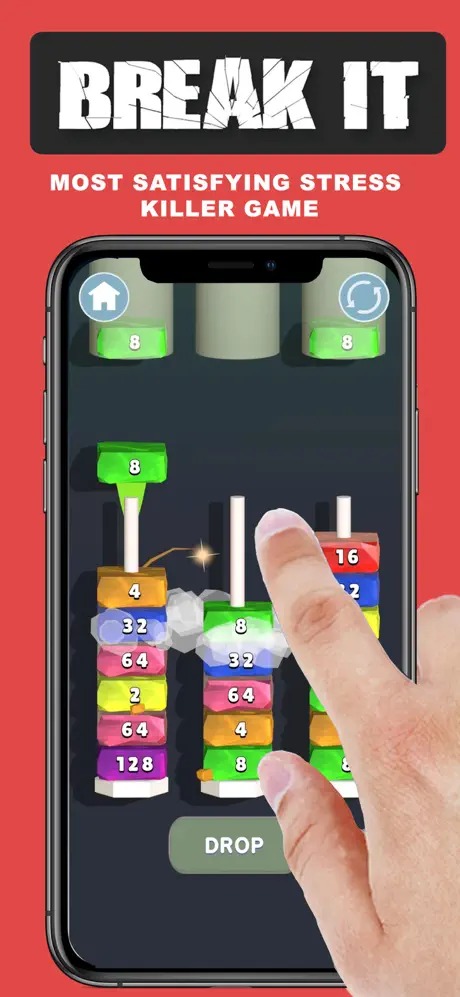 You may also like: 7 Fun Speaker Prank Apps for Android & iOS
Broken Screen Prank by Creative Photo Tool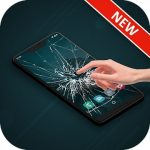 Broken Screen Prank is an app that can prank anyone. This program imitates a smartphone screen crackle. Do you want to entertain your family and friends? That's what this app is for.
You'll be able to show your audience touching the screen and making your phone look like cracked glass. Although in reality, your phone will remain intact and unscathed.
Simulate that your smartphone is really breaking, complete it with your emotions to make others believe it. Shake the device and touch it, the screen will make cracking sounds. Add electricity and fire effects for total fun.
The program has many great features. You can play around with slight movements, the crackling sounds sound just like the real thing. If you want to remove the crackling effect, just exit the app and enter it again.
Moreover, you can use a timer for a suitable crackling time. The rules of use are quite simple, you don't even need to learn them. By the way, the app is completely free and works without the internet.
The program is highly rated by users with its pleasant interface and the fact that it really does convey the crackle of the screen without spoiling it. Download the app and prank your friends and family. Reveal the main secret to surprised viewers, they definitely will not remain indifferent!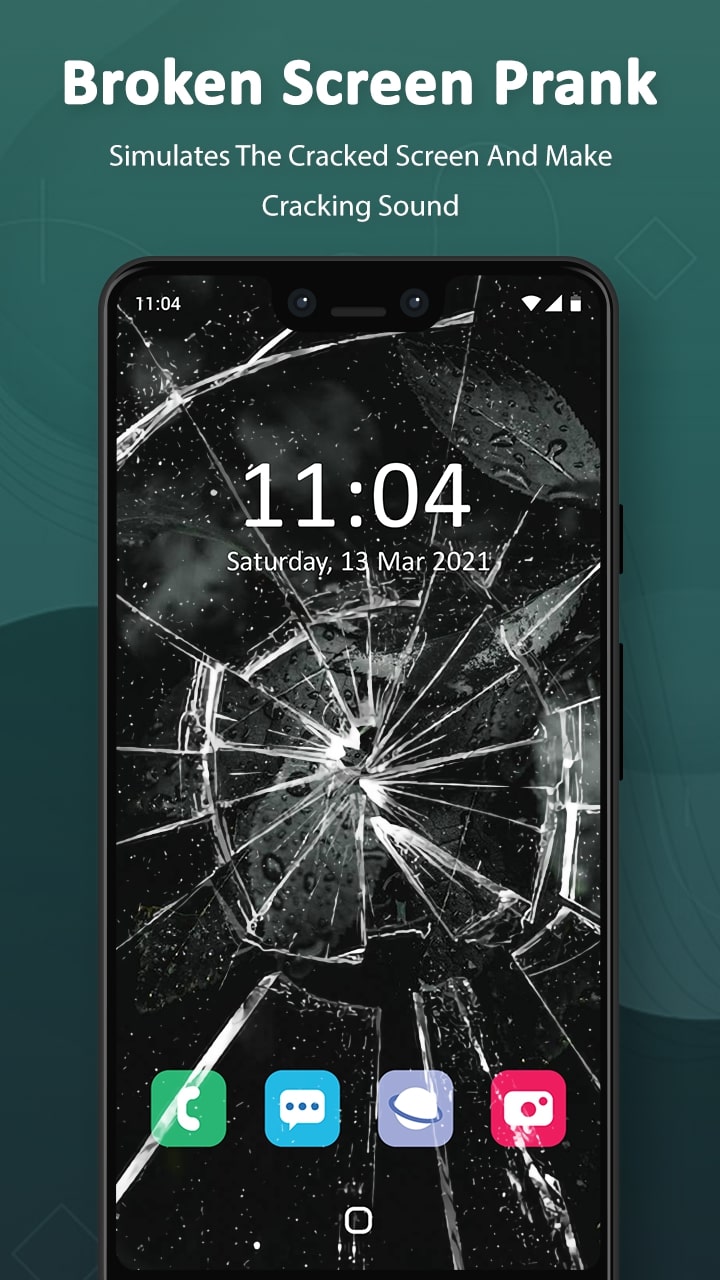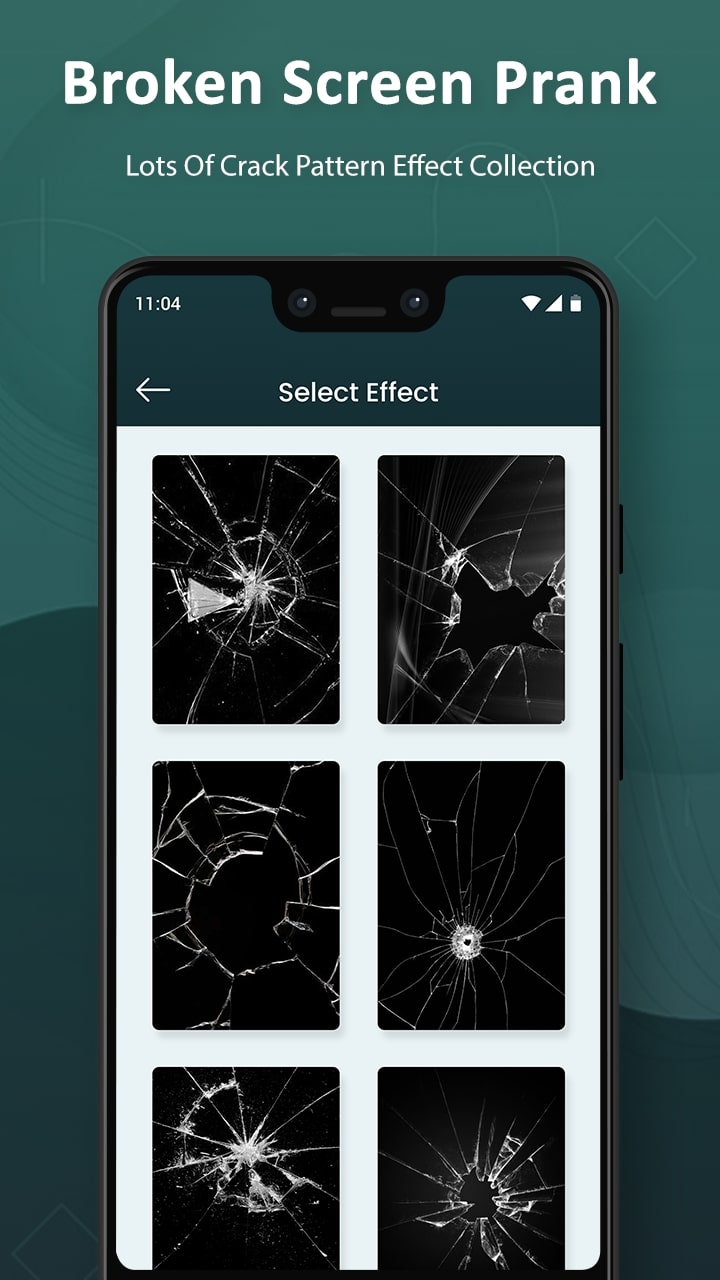 Fake Scratch or Crack Screen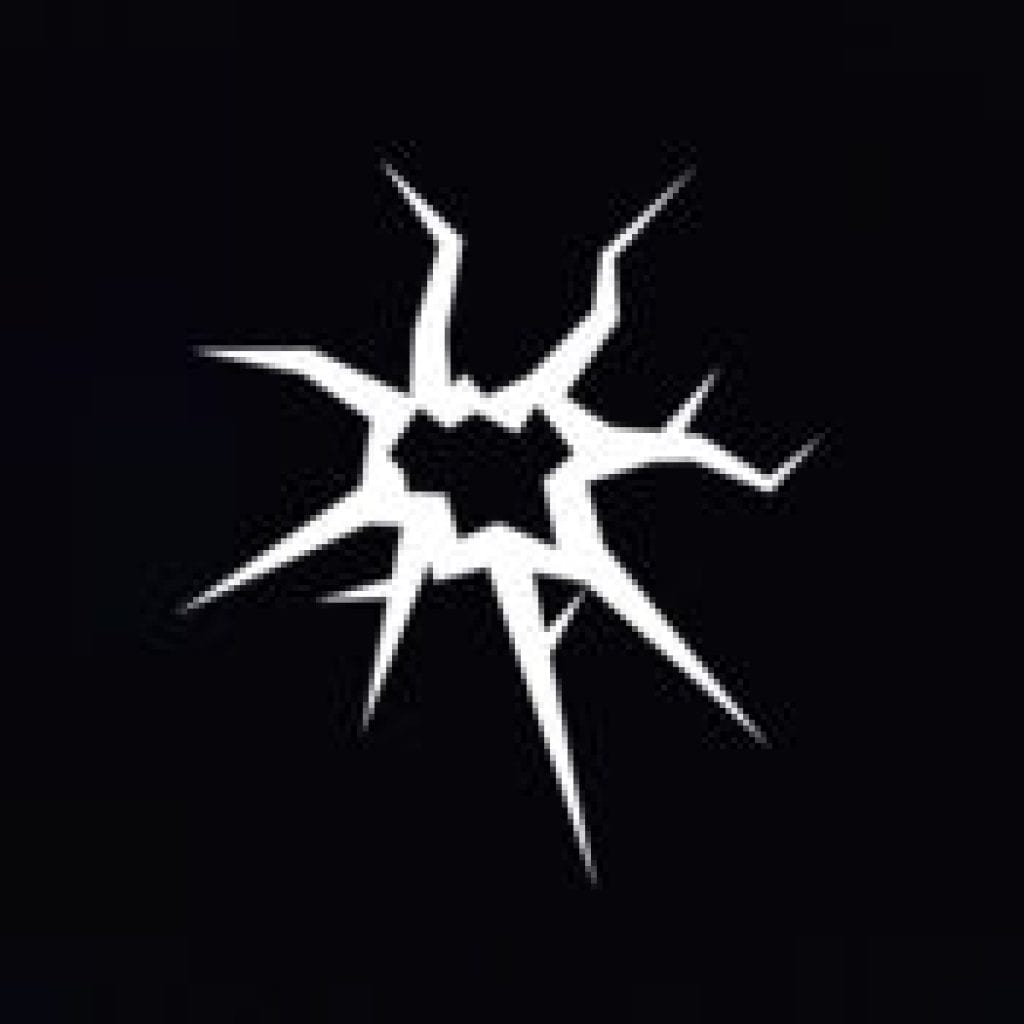 This comic application has several special effects, starting with a fake crack on the screen and ending with the possibility of overlaying text on the picture. In fact, this is a photo editor that can transform a photo into an unusual work of art.
Select any picture from the application or upload your photo. Then add the effect of the Shattered Screen and play your friends. Also, you can rotate the image, change its size or make a mirror image.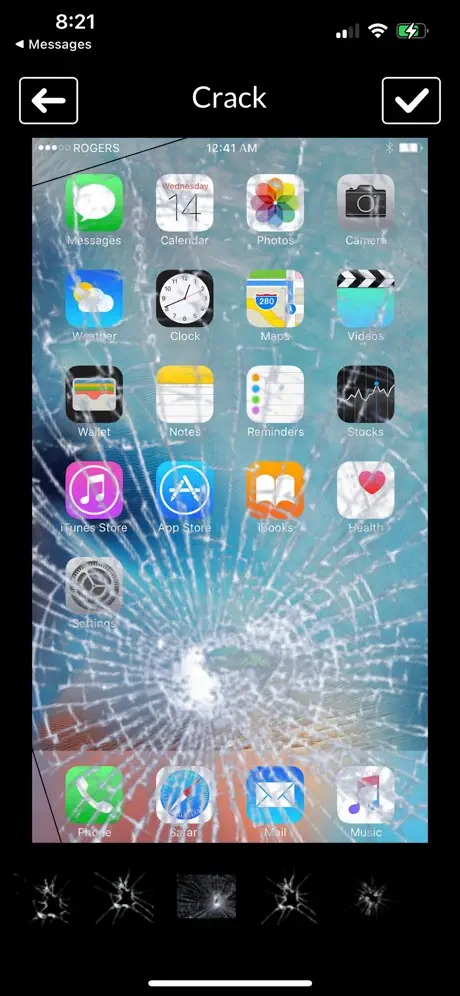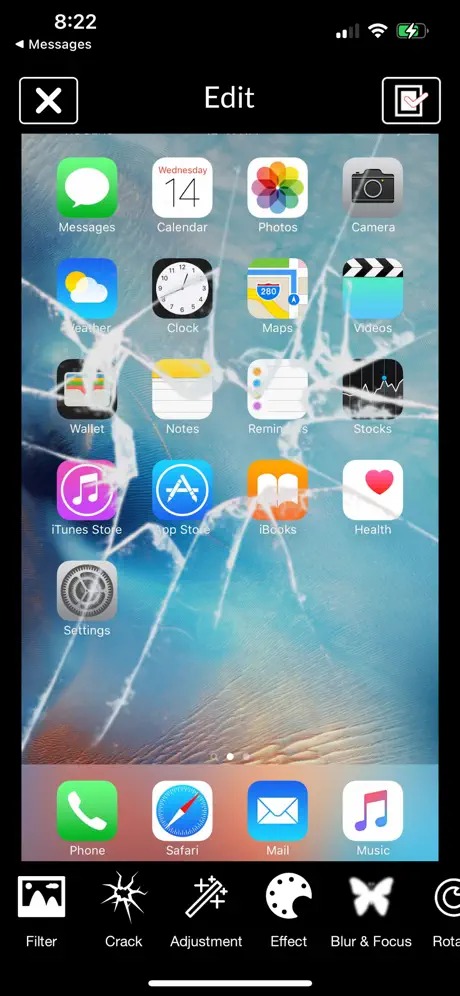 Broken Screen Joke (Screen Prank)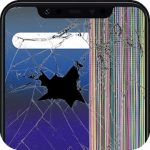 Broken Screen Joke is an app that will make anyone laugh. Do you want to make your friends and family laugh? Then the app is definitely for you.
This is just an imitation of your smartphone crackling. The actual phone remains unscathed. You can pretend that things are really bad and your phone won't recover or turn on, but that's not really how it will be.
The program has touched, shaken, and realistic crack effects. Pretend to be scared so that the audience will believe you and stay in shock, too. To start the prank, simply give one of the people a smartphone and ask them to click on it and the screen will immediately crack with a nasty sound.
To make the broken phone effect disappear, you need to exit the program and close the widget. Then, go into the app and repeat the con all over again if you want.
Broken Screen Joke is much liked by users with its accessible interface and is similar to the real cracking sound. Prank your friends, shock people, and tell them the secret of it all as you finish the prank.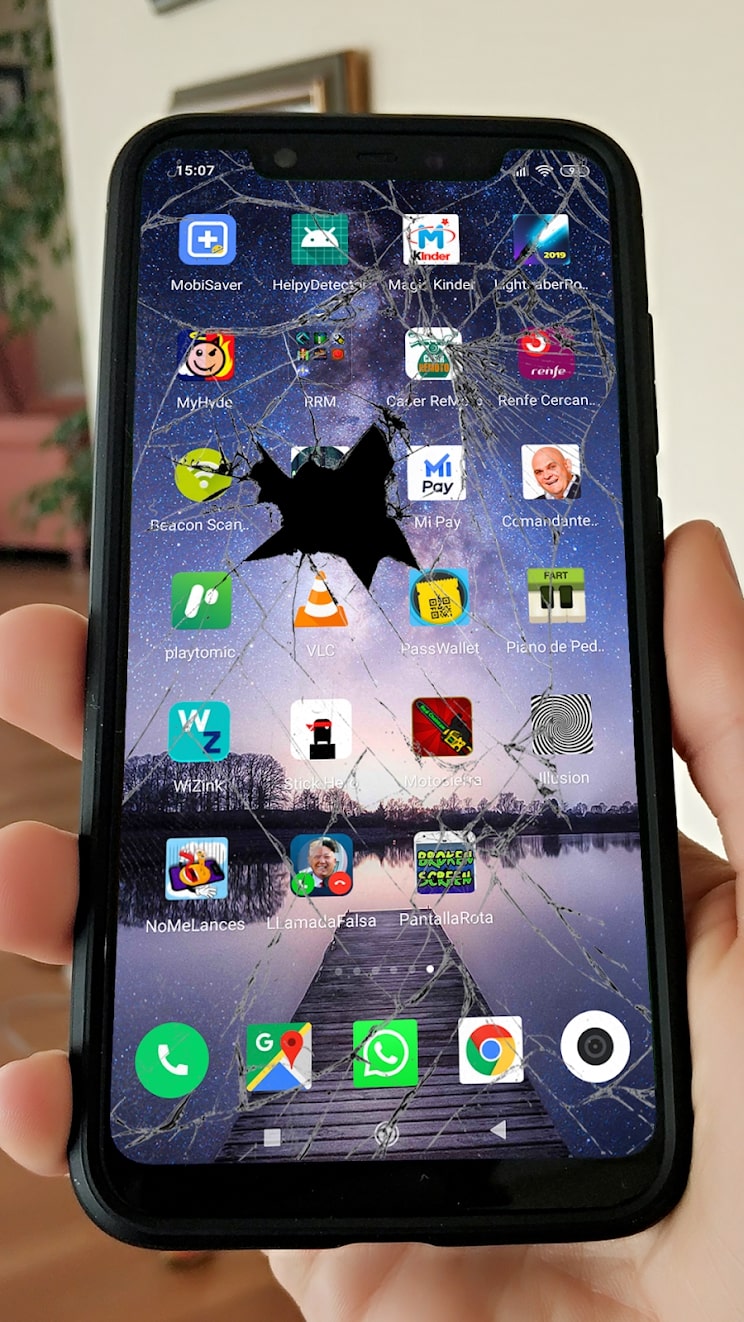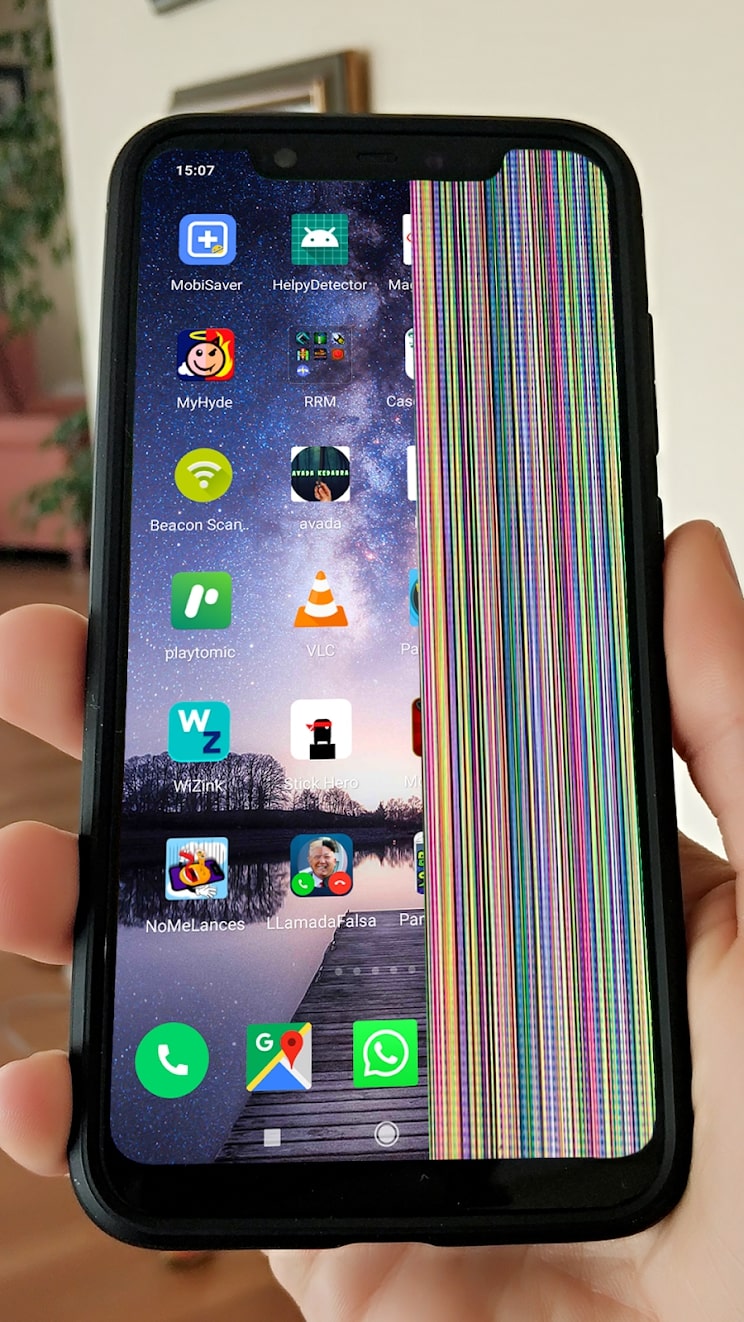 Broken Screen Prank Wallpaper by Coders Corner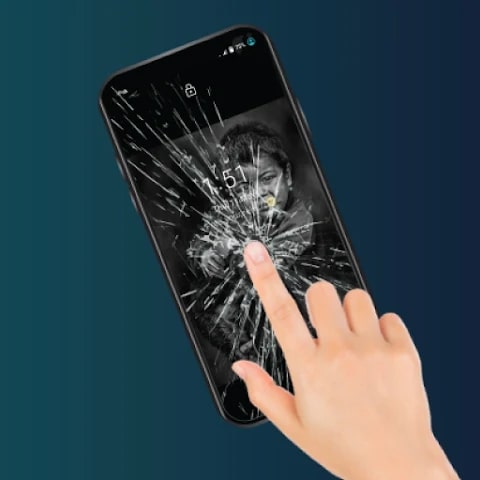 Broken Screen Prank Wallpaper will be a great option for a prank. Your screen will turn into a pile of shards in front of a surprised audience. All you need is a good mood and a desire to have fun.
The simulator contains several realistic versions of the shattered screen. Choose the level of damage yourself. You can draw a few thin cracks or let the glass shatter completely.
This app works simply. First, choose a broken glass effect and set a timer for a certain amount of time. Or shake your electronic device to start the process. After that, drop your phone in front of a crowd of friends or family and make a scared face.
Another option is to hand the phone to a friend and watch their face as huge cracks appear across the screen. It will take a long time before your friend suspects that he or she has been pranked. It will take you a few seconds to prepare a fun and realistic prank.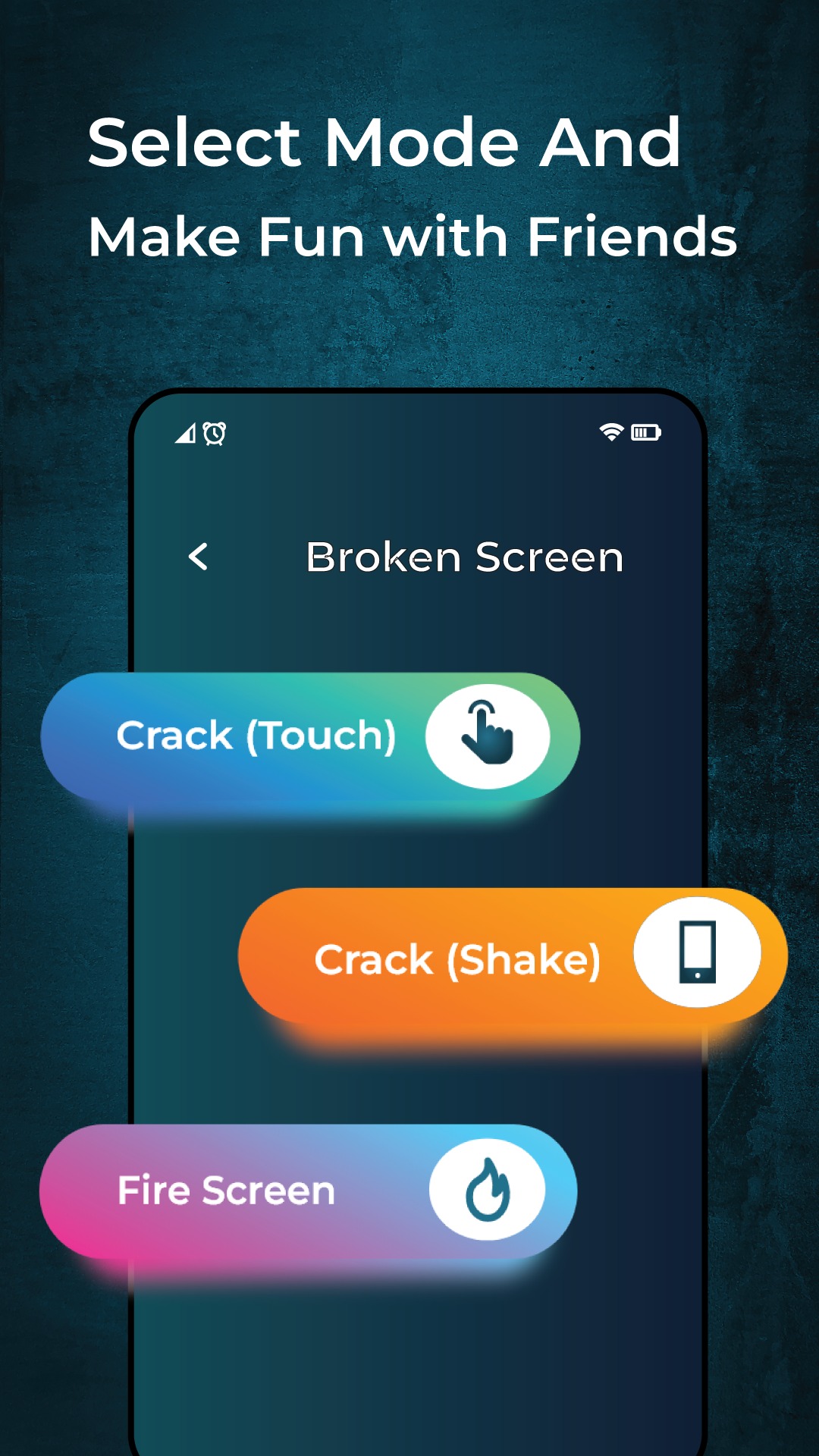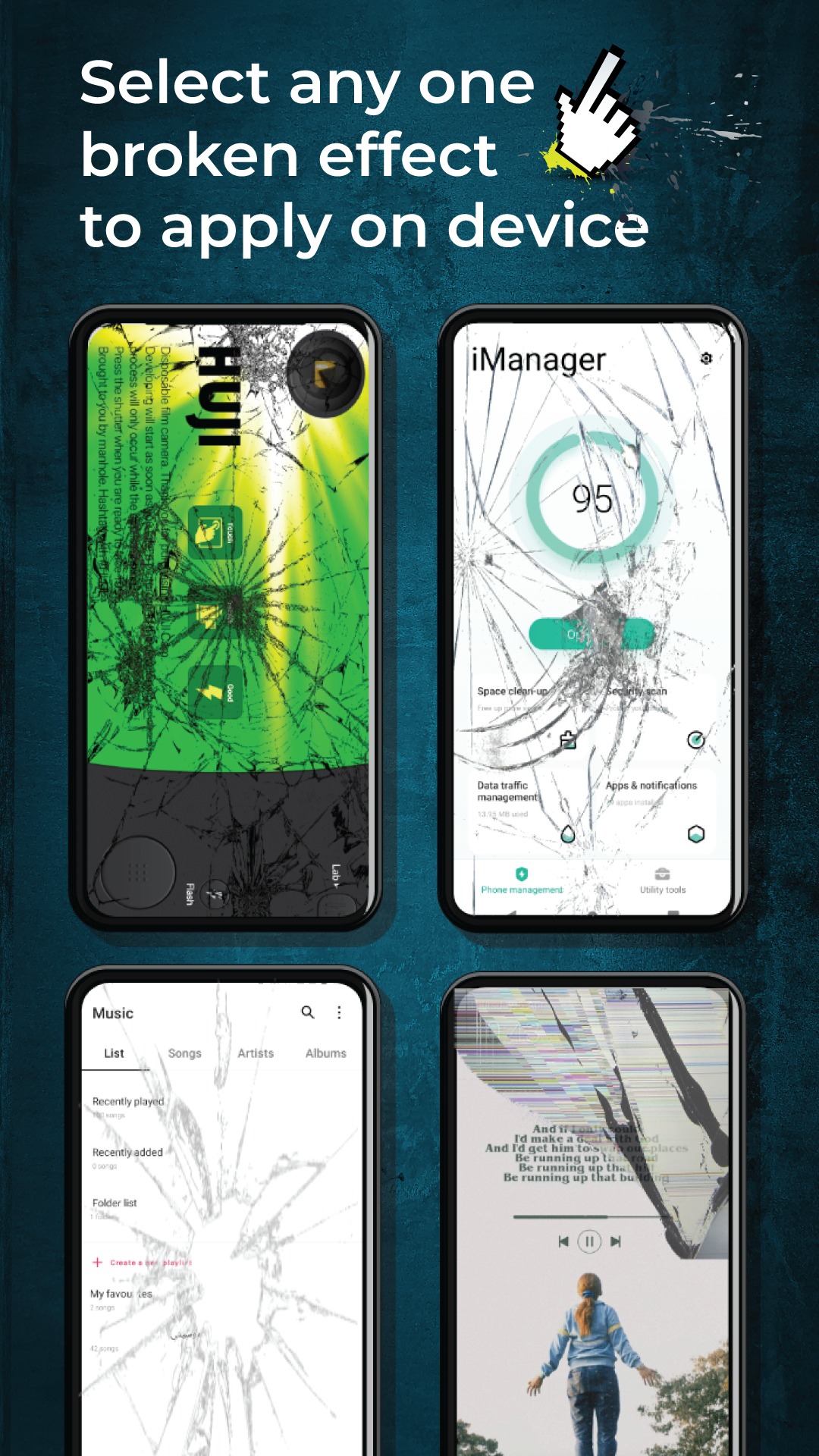 Broken Screen Prank by Only Tools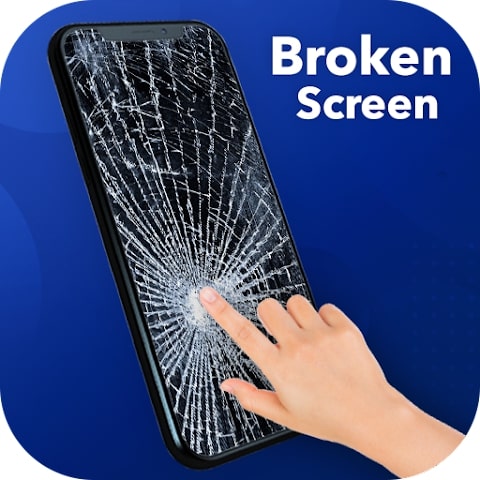 Broken Screen Prank gives a new idea for a funny prank. The simulation of a broken screen looks so realistic that at first glance no one will be able to realize that it is just a joke.
By installing this app, you will be able to make a joke on your friends without harming your phone. It is enough just to touch the screen, as numerous cracks and chips will appear on it.
Besides, you can enhance the effect of imitation by turning on the soundtrack. The crunch of broken glass is imitated as authentically as possible.
Choose one of the available patterns depending on the desired level of damage. Let a few superficial cracks appear on the screen. Or make a simulation of total glass destruction.
Great graphics and a result that is indistinguishable from a really broken screen. Broken Screen Prank works for free. Take the chance to put your friends in a predicament.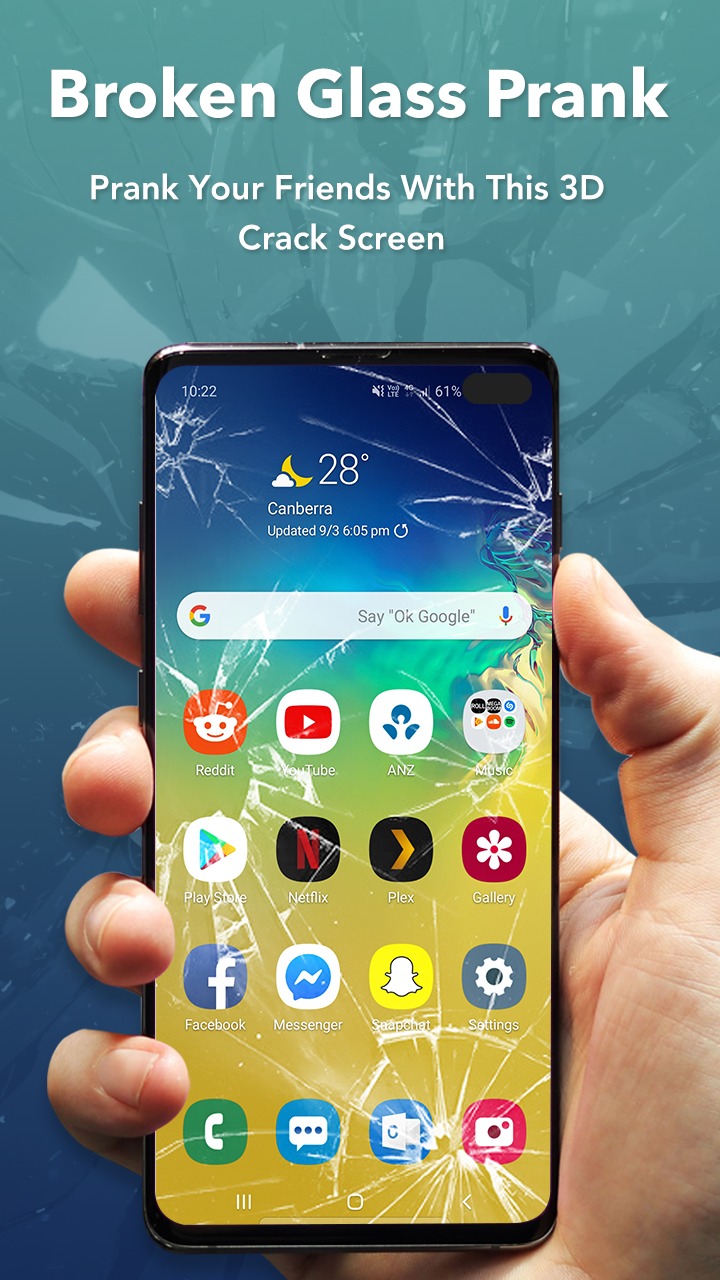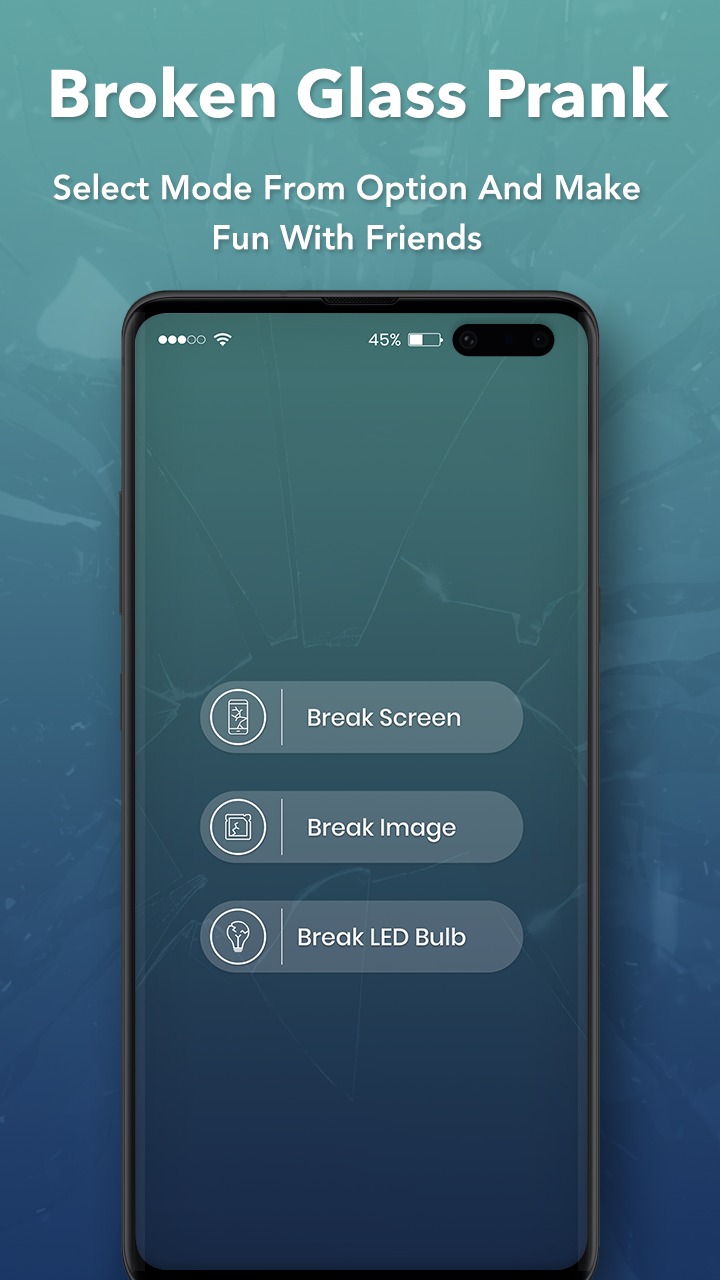 You may also like: 9 Best Car Horn Prank Apps for Android & iOS
Broken Screen Prank Wallpaper by Infinity Technologies Global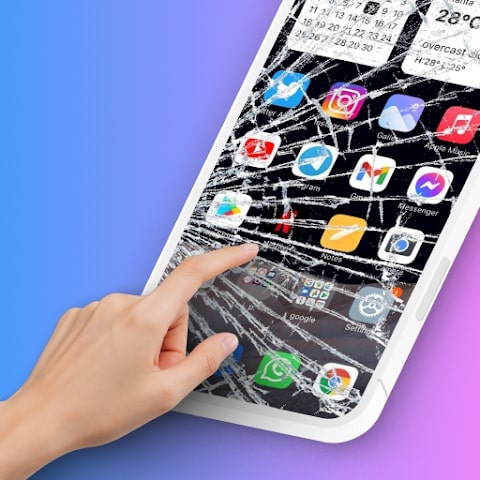 It's time to diversify your set of prank props. Broken Screen Prank Wallpaper is a modern idea for pranking your friends using your phone.
You need to spend no more than a minute to prepare a prank. Just one tap and the phone screen is covered with deep scratches and cracks. Imagine the dumbfounded faces of your friends when they see this effect.
In this app, you will find the most realistic variants of broken glass. From minor chips to complete wreckage. More than 40 different wallpapers with destruction. No one will guess what is happening as the simulation is 100% realistic.
The prank is suitable for friends, family, or strangers. Look at the reaction of people in a stressful situation. To get started, you need to select the desired language and set the wallpaper. Put your phone in the hands of the person you want to prank. After a second of touching, the imitation you have chosen will appear on the screen.
Broken Screen Prank Wallpaper is recommended to be used for entertainment purposes only. It does not bring any problems to your phone.