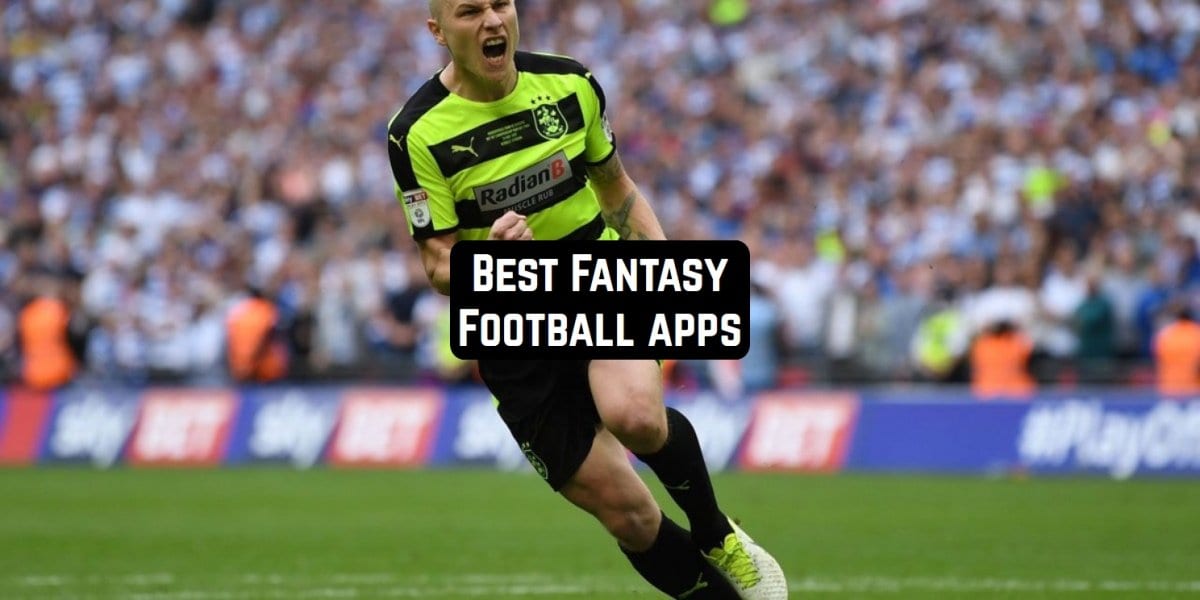 All the guys, and even some girls from childhood dream of becoming famous athletes. Football is one of the most popular sports team games in the world. Footballers with a global reputation enter into multi-million dollar contracts, travel around the world, advertise the products of famous brands and just their name to everyone's ears.
From an early age, young athletes train day and night to become like them and get a little closer to their dreams. But not everybody can be the best: everyone has different physical data, abilities and just the level of luck. That's why there is such a sport as fantasy football.
Fantasy Football is not just a game on a console, computer or mobile phone. It is a whole world! In it you create your dream team.
It includes real players who take part in cups, championships and tournaments around the world. And now you have the opportunity to play them.
We have selected for you the best applications on iOS and Android, with the help of which you can plunge into the world of fantasy football.
FIFA Football
More than 550 real clubs, thousands of real players, unique game maneuvers – it is all presented in FIFA Football for iOS and Android. You can create your Ultimate Team from the best players you have been following for a long time. Or coach any player and pump up his skills to the level of the world's top athletes!
All games are played in real time – you play on equal terms with people like you from all over the world. 11 famous players against 11 equally famous footballers – all managed by two opposing fans.
The heat of passion is no less than in real games! With Amateur or Professional modes, you will be able to resist artificial intelligence, which will improve your playing skills.
To use the application requires a permanent connection to the Internet. If you do not want the game to stop abruptly or at the most exciting moment you leave the application, we advise you to play via Wi-Fi or with a good connection.
You will be able to team up with other league players, win and strengthen your teamwork skills. The only drawback of the app is that it contains in-game advertising, but the game won't get any worse because of it.
You can also check: 11 Best football streaming apps for Android & iOS 2019
back to menu ↑
Premier League – Official App
If you are a football fan, you know exactly about the premier league. It is the Fantasy Premier League! Not only will you not only be able to watch and study the statistics for 27 years of games, but also to create your own team.
The game is regularly updated and improved, but it remains completely free. Of course, the main theme is the tracking of the real Premier League – the results of matches, tables, there is even a Matchday Live, which is updated online all Premier League matches.
The results of the matches for 27 years, the profiles of all the teams that participated – all this is in free access. You can also watch videos and interviews with famous players.
You can even set up PUSH-notifications: you can receive information about new matches or players. Gather a team of hundreds of real ones – from Arsenal to Darby. And all this is completely free on both Android and iOS.
Watch the greatest moments in the history of the Premier League, learn from the video games of the world's best players and win yourself.
back to menu ↑
Dream League Soccer 2019
League 2019 already starts in Dream League Soccer! Now you can assemble a team of top-notch players who are FIFPro certified – it is already an indicator of professionalism! This way you can create a better and more unstoppable team.
You can even build your own stadium by adding your own wishes and nuances. Choose the game schemes on the field – or create them yourself. You are provided with the best game strategies.
With the best schemes you will become a football star. Of course, if you go through all 6 leagues and enter the Elite Division. It sounds difficult, but with the opportunities it offers, it will become a reality.
The Dream League Soccer app is as technologically and modern as possible: realistic three-dimensional graphics, 60 frames per second, bright and succulent colors – this will immerse you in the atmosphere of the season and the game.
With tactical, intelligent and professional artificial intelligence, you can always sharpen your skills and become invincible for your opponents. Get your moment of fame and get on the game pedestal – climb to the top of the gaming table. The game is dynamic, so you are always waiting for new events.
One of the features of the game is the ability to set goals for the season. For example, you can go through 7 cup battles and as many as 6 legions. This will increase your excitement and interest.
You won't lose your game progress even if you change your device: everything is automatically synchronized with your cloud storage. Plus, the game has a great soundtrack that you won't find anywhere else.
The game is completely free, but if you want to buy extra items during the gameplay – it's for extra money. There is also a built-in advertising.
Create a dream team, become the best.
back to menu ↑
PES 2019 Pro Evolution Soccer
When you think you can only play with friends when you are around, you are wrong! With PES 2019 Pro Evolution Soccer, you will not be disturbed by the distance. A good friendly game is sure to help you relax and show everything you have learned to your friend.
The application is not limited to friendly matches. One-to-one games, local matches, friendly matches, online matches with unknown players – a wide range of options. If you feel that you are ready to confront anyone – then summon online players to battle! Gather a team of ideal players, withstand the confrontation against the strongest.
More than 8,000 different players are available to you, whose style of play includes their branded features. Physics of the ball is as realistic as possible, and combined with the plausible game of your chosen players it creates a wonderful atmosphere.
Game styles of players are preserved, the developers have done a great job on this. That's why the heat of passion in your games is so real! Animation, picture, effects – all this immerses you in the atmosphere.
There is a category "Favourite Players", which appeared in one of the latest updates. It consists of players who have shown the best results and, accordingly, provides them with additional points.
Please note that the game is online and requires a constant connection to the network. Find a good signal and enjoy Fantasy Football.
back to menu ↑
Top Eleven – Be a soccer manager
In case you are a football fan, but it is not interesting to be a player yourself, you can try out the Top Eleven app. In it you can feel like a real team manager and learn the world of football from the inside!
Initially, you can build your stadium, developing it and all the adjacent structures. From scratch, you will be able to assemble your great team and promote it afterwards. Look for players in the world arena, choose the most famous and tactful. Sign them up for your club!
In addition to the standard manager functions, you will be able to create training sessions that will improve the skills of your team. Tailor your lessons to your players and enhance their best side.
You can give complete instructions to your players or just teach them tactics and maneuverability.
Want to compare the results of your work and your team with others? Challenge other managers! This way you can compete with your players and find out which one of you is the best.
The most important thing is that you can send the team to the Champions League or the Cup competitions! Otherwise, why did you improve it so much and put so much effort into it? Prove to other managers and yourself that you are the best among the managers and were able to gather a team of true professionals.
back to menu ↑
NFL Fantasy Football
Have you heard of the Super Bowl? Now with the NFL Fantasy Football application you get a chance to win! Your team is new to the tournament, but that doesn't mean you have to lose.
You make up your team of real NFL players. The player profiles include all the real data from the game strategy to the statistics. With the Next Gen Stats feature, you can even compare players with each other – this will help you make the best choices. Comparison of players is also available within the team, so you can make quicker decisions during game breakthroughs.
Get ready for weekly matches by training your team and sharpening your skills.
You can even create your own league from scratch! Of course, if you do not like the existing options, such as the public league.
No matter what your level of play is, Fantasy Football is available to both professionals and newcomers to the football world.
In addition to the game, you will always be able to keep abreast of the latest developments in the world of sports, in particular football, and always know what is happening to the teams.
The future of Fantasy Football is in your hands and in the hands of your team!
back to menu ↑
Yahoo Fantasy Sports
For those who are not only interested in Fantasy Football, Yahoo's app is sure to interest you. Yahoo Fantasy Sports includes Fantasy Football, Baseball, Hockey and many other popular sports.
The application became the best in its field for over 5 years in a row!
You can play and be involved in several sports simultaneously – the application allows you to easily and quickly switch between games.
Focus on your team: choose the ideal line-up of famous players, make deals and purchases directly in the application, as well as Draft anywhere in the world.
The application regularly releases updates, so you will not stay long with the old version. Everything is dynamic and modern!
Analyze your team, their games and coherence with Expert Analyze! Daily news about the world of Fantasy Football, the opportunity to become a manager and beat all the opponents in the league – all this you get for free.
Yes, you can buy additional features and items in the application, as well as game currency – but the developers do not insist on it.
There is also advertising in the application, but would you agree that there is at least one application without advertising? Of course not.
Install Yahoo Fantasy Sports on your smartphone and become a Fantasy Football guru and not only.
Perfect team, that sounds good. It is almost like Avengers, except in the Fantasy Football world (there is one more difference – no one dies at the end of the match). You become the leader of the team and the players' destiny, determine who to take to the field in important moments.
You remain a football fan even if you have only one smartphone in your hands. But that doesn't make you worse! With your smart device, you can play like Messie or Ronaldo and even better.
Exceed yourself and other online players. Just find the application from the top to your liking and forward, to the victories and cups.
You can also check: 7 Best Soccer coaching apps Android & iOS