Explore the creative magic of AI with these 11 free selfie generators that turn your photos into something special. From artistic transformations to hilarious caricatures, these apps and tools bring a touch of artificial intelligence to your self-portraits. By the way, after you made your perfect selfie you can edit it using free selfie filter apps.
AI Mirror: Magic Photo Editor
To kick things off, let me introduce AI Mirror – a popular app with millions of downloads and decent ratings. It claims to be the ultimate character creator, turning your selfies into anime wonders or lifelike versions of yourself. The app boasts mind-blowing filters with diverse styles and various customisation options, and guarantees that the images are unique and tailored just for you.
Anime style turns you into an anime character or a cartoon hero, while Realistic Adventure immerses you into the realms of fantasy and can turn you into a pirate, a witch, or adds some Eastern vibes. Plus, there's a nifty AI video transformation feature for turning videos into cool animations. You have the opportunity to share your creations with one click.
Besides, there are your average photo editing features as well: crop images, add text, resize and add gradient, adjust grain and tonality – pretty much a standard set of options.
The app's interface is generally robust and accessible. It's easy to figure out how to use filters and effects, and the layout is vibrant and generally appealing, while certainly not minimalistic.
There are a few bumps in the road, though. Some users complain about ad overload, and there's this annoying issue where ads don't clos. Additionally, lots of styles are locked behind a subscription. These are pretty common downsides of the free apps, so I wasn't too disappointed by those.
In conclusion, AI Mirror has potential for unleashing your creative side, with a few expected limitations. Overall, it works pretty well, offers a wide range of options, and the results are indeed satisfying.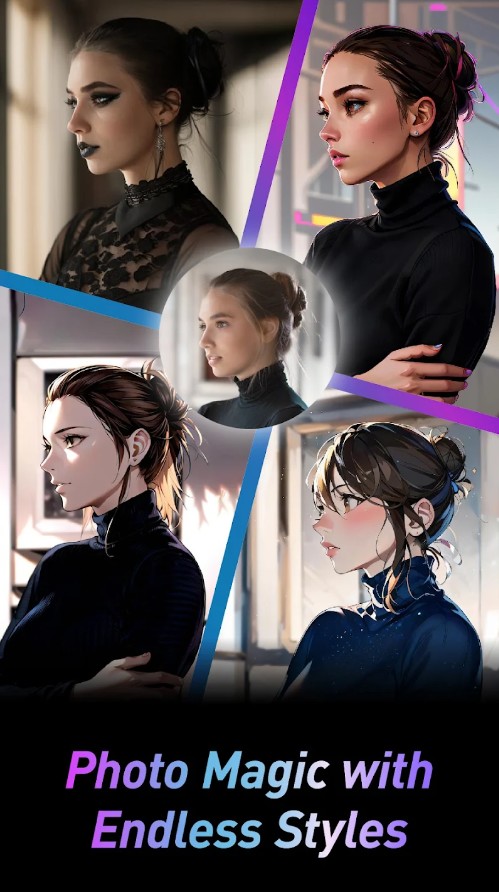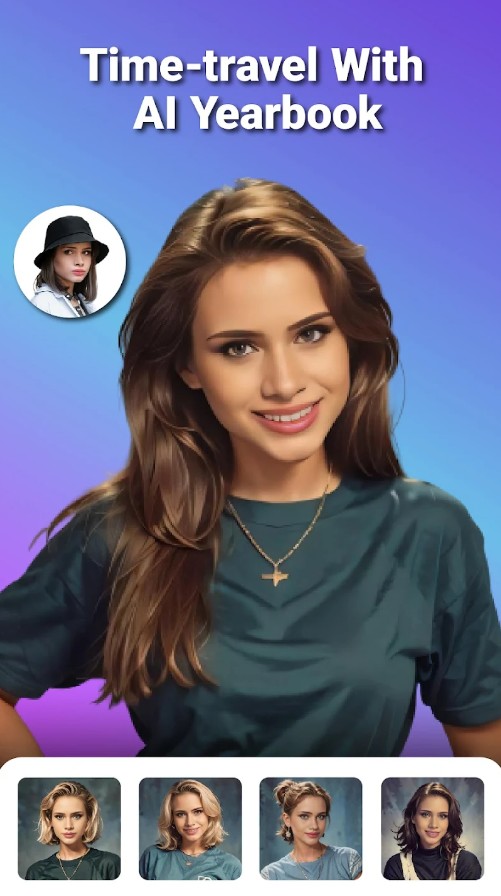 You may also like: 8 Best Selfie Sticker Apps for Android & iOS
Magic AI Avatars
Next on our list is another well-known app that has the power to turn you into one or more of over 200 custom AI avatars for free. Whether you want to look professional for LinkedIn or turn your pic into a pencil sketch, options are numerous.
The good thing about this tool is that it doesn't require setting up an account: you simply toss in your pics, and it generates a brand new avatar for you.
However, the reviews are not all rosy. The free version of the app is, of course, limited – but apparently the paid version doesn't quite deliver the goods either. People are complaining about avatars that look weird, with zero resemblance to the real deal. In my experience, the likeness was really marginal, so if you're after recognisable pics, this app is not what I would recommend.
Next, although the tool seems to be quite simple and well-organised, in terms of performance it is indeed a bit slow. Besides, the free version comes with numerous ads you're forced to endure.
The app is quite lightweight, so it will go easy on your memory.
So, overall, Magic AI Avatars was fun at times, a bit unpredictable, and occasionally somewhat disappointing.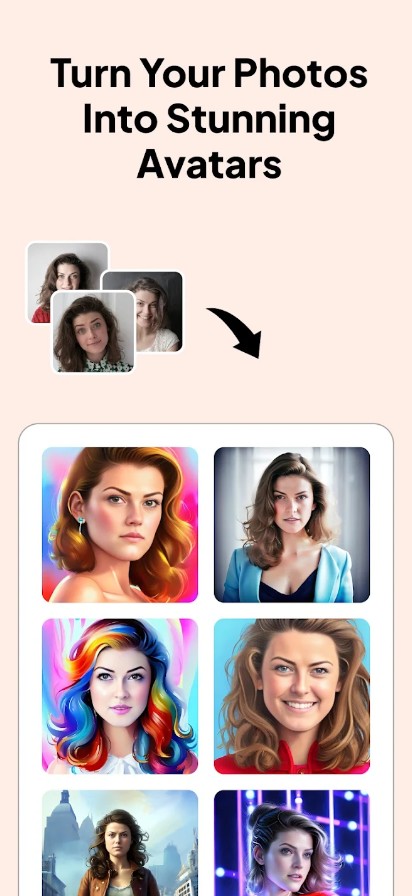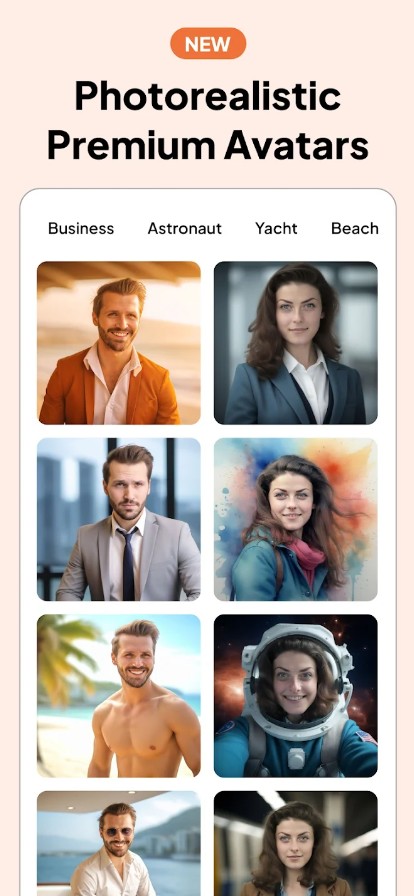 NightCafe
Another fine tool that employs AI to create and fine-tune images is a web-based platform NightCafe. It's not an app, but a code-free tool, so no coding skills are required – just type in your prompt, pick a preset style such as "Artistic Portrait", "B&W Portrait" or "Colour Portrait", and enjoy the results. You can also generate multiple portraits.
Basically, this tool provides an opportunity to create faces for any use, be it social media profiles, online marketing, or just entertainment. The developers just stress that you shouldn't use it for nefarious purposes such as "deep fakes", scams, or any other shady business.
The tool is not just about faces: you can also generate other things – a dog, a castle, or a fantasy landscape. Plus, there are daily challenges that you can participate in, or vote for others.
Now, the not-so-great part: it gets a bit wonky at times. Creation can be a tad unpredictable, but this is sort of expected with neural networks. Navigating the platform is fairly easy, though.
Finally, there is a decent free version: upon signing up, I got 5 credits to generate images for free. Free credits are available for voting in daily challenges, too. Yet if you enjoy the platform, you'll have to shell out at some point.
Generally, this is a fun platform, pretty flexible and with just enough free features to showcase its perks.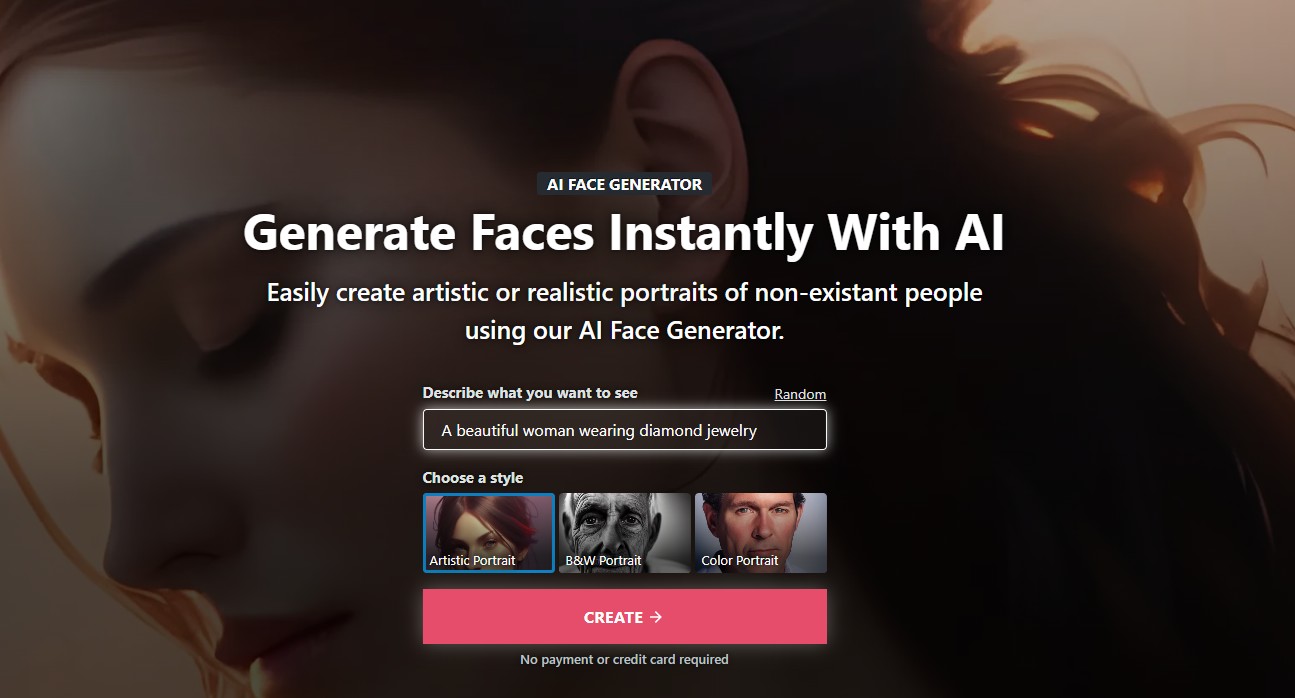 AI Portrait Maker: AI Gahaku
Another app and web-based platform, this Japanese tool promises to turn your photos into veritable art works – and I thoroughly enjoyed exploring its opportunities. Should you wish to see your selfie as a Renaissance, Pop Art, or Expressionist painting, this is the instrument to use.
This app is like a portable art gallery, with over 300 styles to choose from. You don't even need any photo editing skills: the app does everything automatically for you. Plus, it is very quick and super easy to use. Unlike those other apps that claim to turn your photos into art but just change a few colours, this one actually delivers.
There are a few little issues: this AI admits that it doesn't work for people of colour, having a Euro-centric palette. They promise to fix it soon, though.
Ads are another not-so-great thing. They are noticeable and even annoying. Obviously, there is a subscription option, but checking it out for the first time shouldn't be so full of distractions.
Yet overall, in the world of AI portrait makers, AI Gahaku certainly stands out, because it actually works and the results are quite impressive.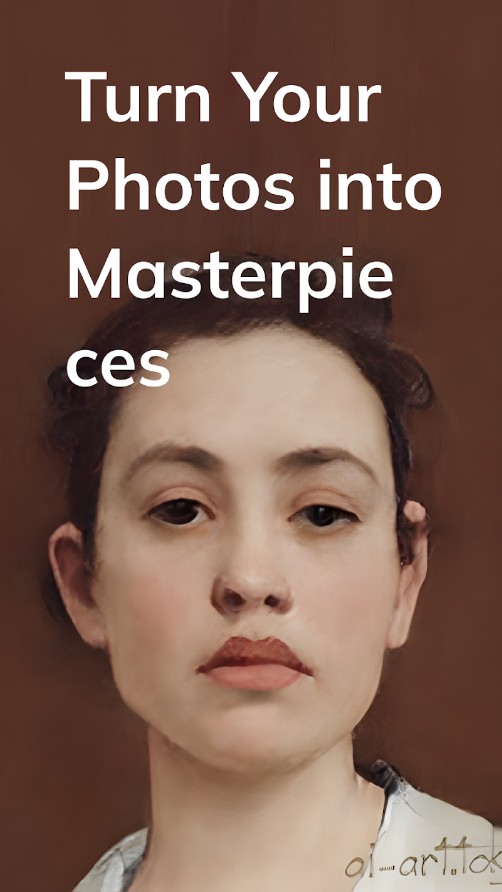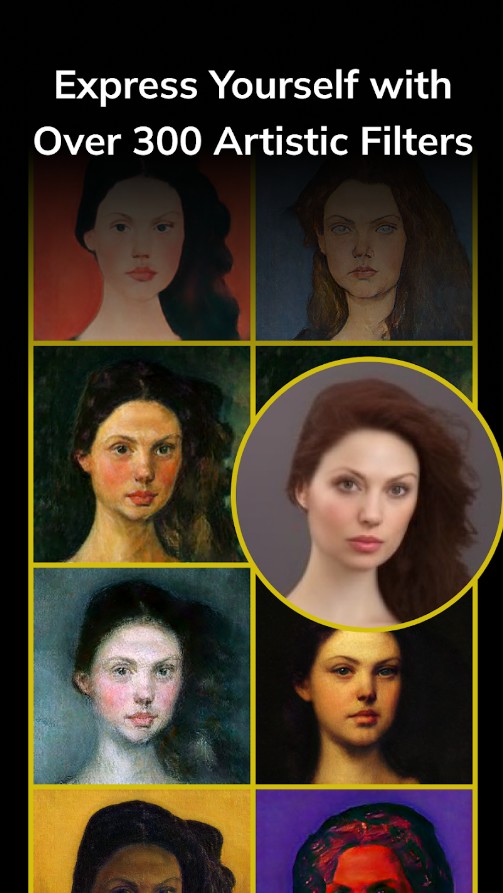 AI Art Photo Editor: Selfie AI
Selfie AI has been specifically developed for those who want to turn themselves into an anime character or a quirky cartoon. This app offers a variety of styles to transform your selfie: just strike a pose, and the tool will do all the rest.
Plus, like most of the similar apps, it throws in smart auto beautify tools, live photo filters, and collage options. You can smooth out your skin, add makeup, use emoji, and, of course, share your creations on social media. Visually, the app looks vibrant, embracing the spirit of cartoons and anime.
However, while the app advertises realistic transformations among others, the results of its work won't exactly retain your original features. This one's more about fun than accuracy, so if you're looking for realistic selfie editor, you should be looking elsewhere.
Additionally, the free version gives you a taste of what it has to offer. Almost all of the coolest features are locked behind the Pro paywall, and the app is not subtle about it: reviewers complain about ubiquitous ads pushing you to go Pro. Should if you decide to stick with the free version, be ready to watch a 30-second ad every time you want to generate something.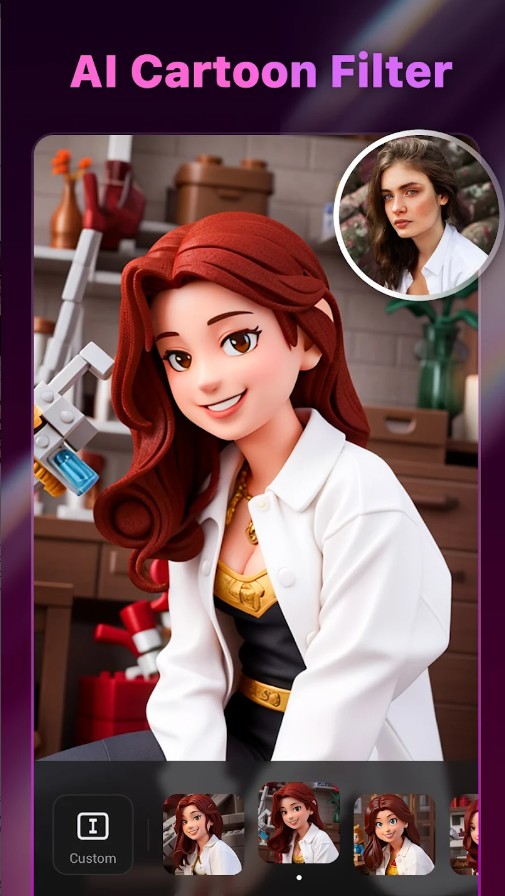 ARTA・AI Photo Generator・Al Art
AI Arta is the app that promises to turn your wildest ideas into breathtaking works of art. Not only does it work with photos, but it also allows to upload a video, and watch the AI turn it into a clip that blurs the lines between fantasy and reality.
The app is robust and easy to operate: you just type in a prompt, and let it do its magic. It has a wide range of styles to offer, from pencil sketches to photorealism, and, of course, the ever-popular anime. Or you could use an actual image as a visual prompt.
Users seem to have a love-hate relationship with this app. On one hand, it is, indeed, very popular, and the ratings are pretty high, with numerous positive reviews. However, it also seems to have a bit of a hiccup when it comes to depicting humans and animals: the results can be somewhat unrealistic regarding the number of limbs and fingers or eye symmetry. At the same time, this is rather common for contemporary AI.
The tool has a free trial option that leads to a subscription. Some users feel the free options are a bit lacklustre, making them sceptical about exploring the paid version. And apparently, there are alternatives out there that might just do a better job.
Overall, though, I found it pretty worthwhile, and the free version was quite enough for me to form my opinion.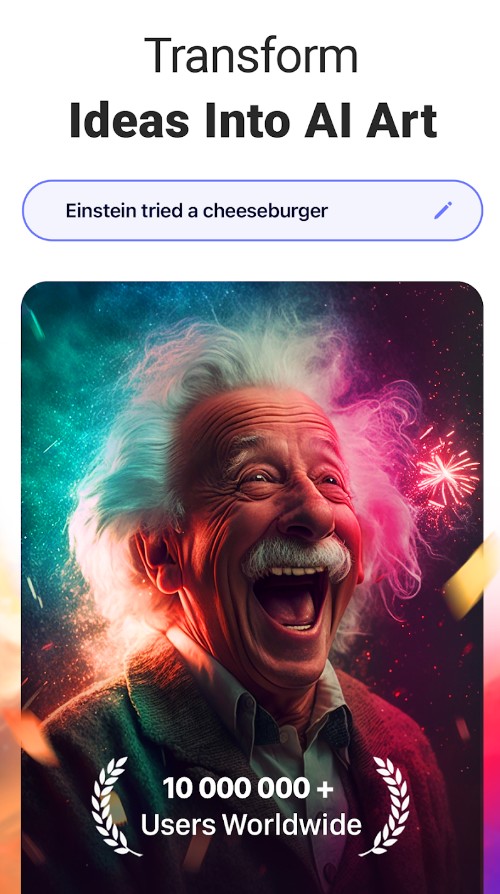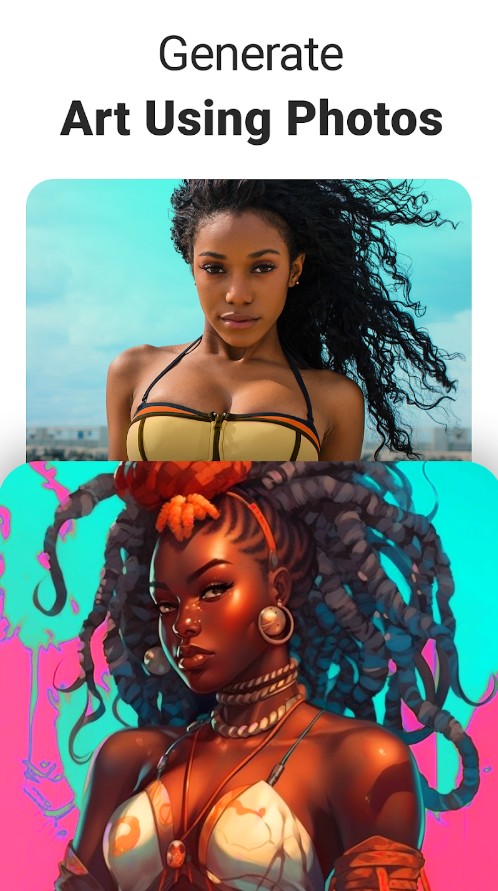 You may also like: 7 Best Grunge Effect Photo Filter Apps for Android & iOS
AI Time Machine
Another browser tool, this one is pretty exciting and unique. AI Time Machine has been created by MyHeritage, and it uses the power of artificial intelligence to transport your modern mugshot back in time, letting you see how you'd look in various eras.
In my experience, seeing yourself as a Victorian lady, a Viking, an Egyptian pharaoh, or an astronaut is super fun. Using the platform is easy: you simply upload 10-25 photos of yourself, preferably selfies, taken at different angles – and wait for the email with your generated pics. The more photos you feed to the machine, the better and more precise the final results are.
Some users have experienced a bit of a hit or miss: you might get a realistic glimpse into the past, or you might end up looking like someone else. But in this case, the developers suggest that you try again and perhaps upload more photos.
The interface is pretty straightforward, and features a sleek design that is not too cluttered, with a calm colour palette. My major complaint is that you have to wait for a while after submitting your selfies – up to a couple of hours. However, the results are worth it.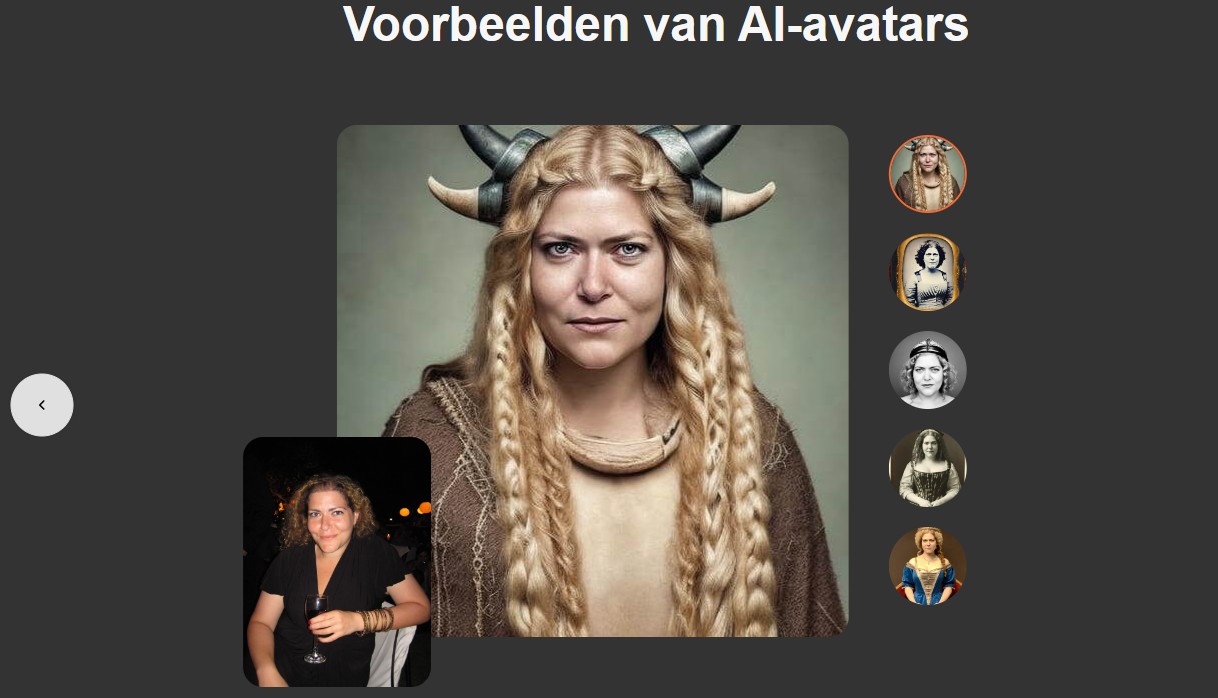 Astria
Astria is the next web-based platform I'm going to discuss. It is your very own AI Photoshoot tool that implies creating a generative AI model from a number of images, which model can later be used to create professional photography imagery of the person. Apparently, Astria is a well-known platform in this area.
The process is easy: You upload 26 sufficiently diverse pictures of yourself, including full body, medium shots, and close-ups, and then, you let Astria's AI magic do its thing. Just use a text prompt, and you've got an AI model ready to turn your concepts into digital reality.
However, there is an important "but": Astria creates an AI model using high-end GPU machines, and image generation that draws upon this, apparently, is expensive. So they charge some money for using the platform.
Now, regarding the interface, you need a bit of tech know-how to navigate through the process and understand the guidance. In fact, just spend half an hour reading the detailed FAQ, and you're ready to generate and fine-tune your images. Visually, the website is clean and modern, and a bit minimalistic which I enjoyed.
Overall, if you're ready to pay a small sum for a quality digital transformation, Astria might just be your go-to.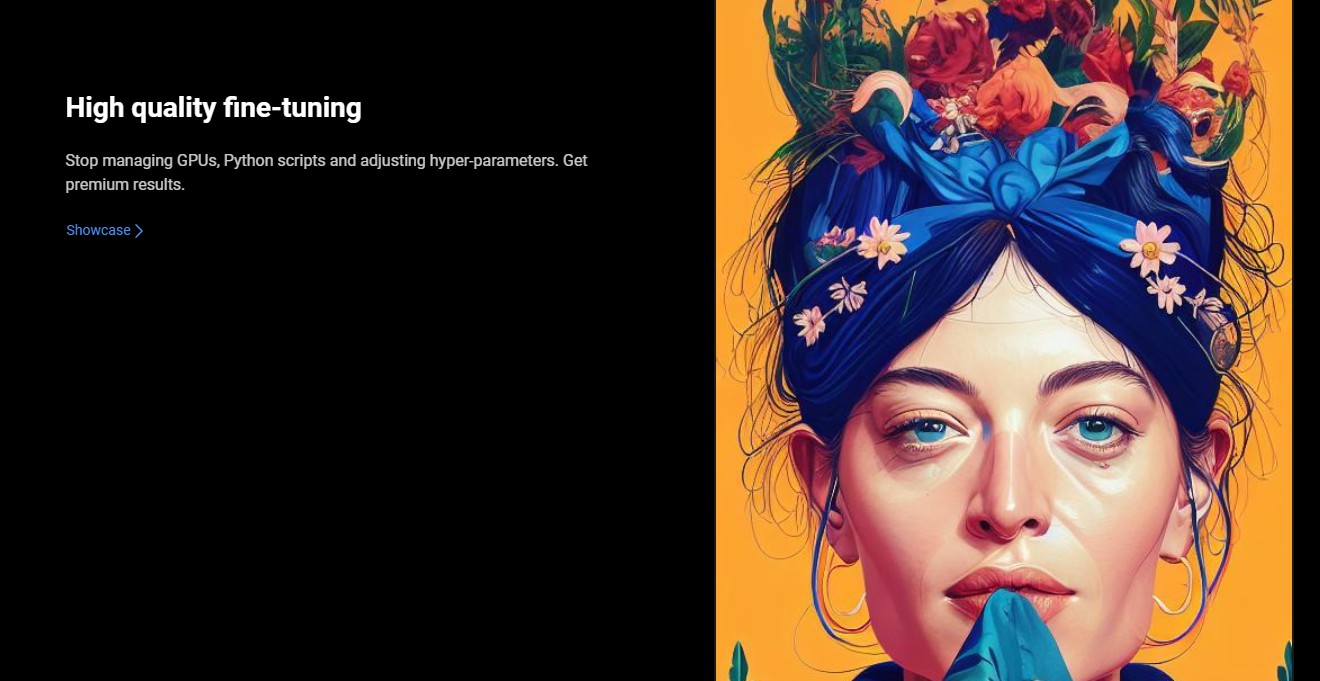 WOMBO Dream – AI Art Generator
With this neat little app, you can to turn your deep thoughts into a drawing, a painting, or a photo by just typing in your prompt such as "Galactic Disco" or "Caffeine Rush", and choosing an art style (Realistic, VFX, Anime, Avatar, Street Art, and so on), and hit create. Obviously, you can ask the model to generate a selfie for you.
The app has its spot in the AI art segment, with millions of users and decent ratings.
The interface is a bit too vibrant for my taste, and the prompt box got a bit glitchy when I was checking it out – but nothing too terrible. However, another thing I didn't enjoy was the forced ratio of the result images. Some reviewers are not feeling the love for it either.
At the same time, WOMBO Dream has its perks. You can customize your AI images by editing with text, paint almost anything from movie posters to star signs, and create both from text and from existing images. Besides, you can share your creations on social media.
The app includes some paid features, but the basic choice of tools was quite enough for me.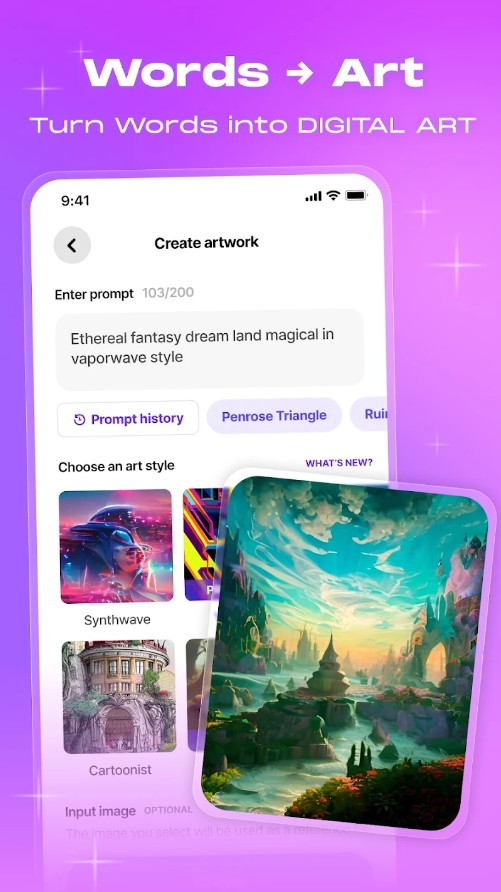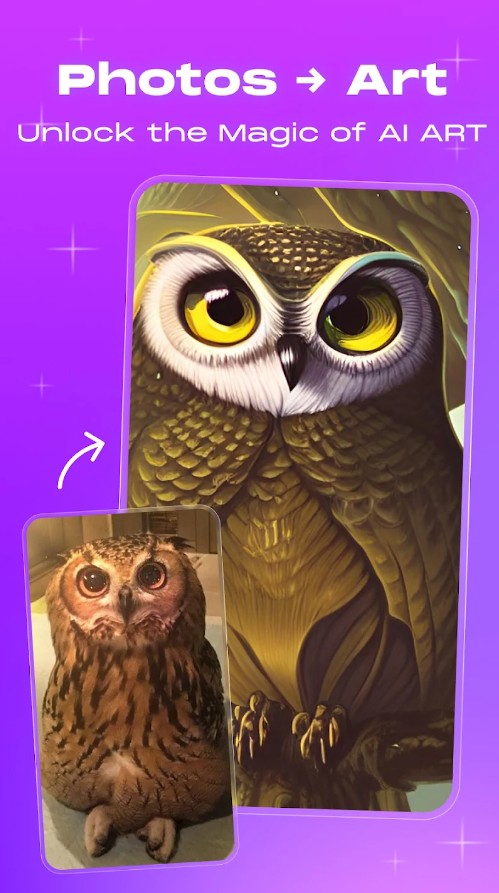 DollMe – Selfie generator
DollMe is the app that promises to turn you into the doll – or, as the app calls it, provides instant dollification. While it's not the most popular picture generating app out there, it's got its own following, and very decent reviews.
The app works like most of the similar tools. You upload your selfie, and transform into a doll. I actually ended up spending a good couple of hours playing with it. The only issue with the app is that is tends to crash every now and again.
Doll Face AI Technology analyses and interprets your photos, turning them into doll selfies. If you feel like experimenting, DollMe lets you play with different styles, from trendy to classic American girl doll. And it's not just static: the app has the feature that makes short videos of your dollified self. Plus, of course, it offers a range of effects and filters.
In a nutshell, DollMe is a quirky and playful app – and with Barbie's recent success in the cinematic world, this selfie-making tool has certainly jumped on the bandwagon.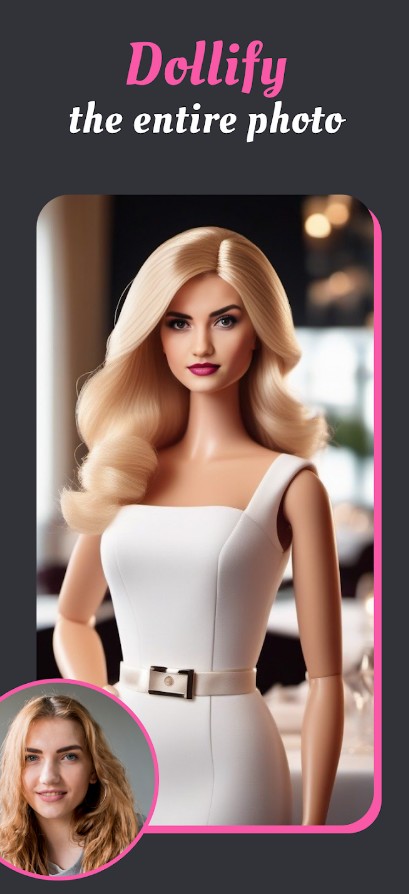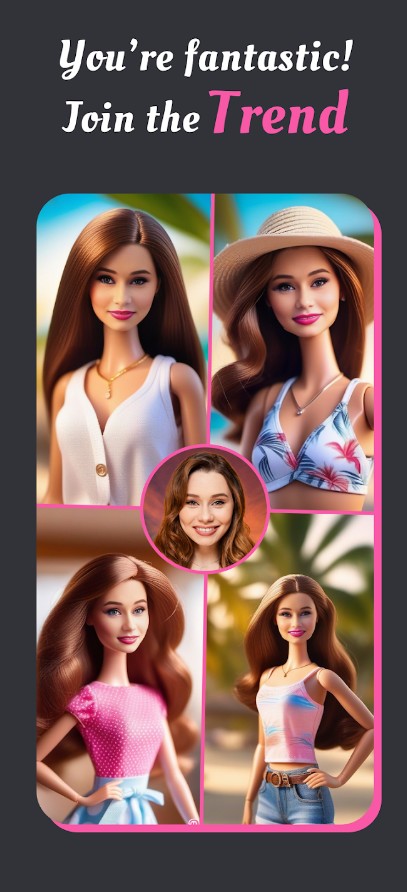 You may also like: 4 Best Fake Pope Selfie Apps for Android & iOS
SoReal AI Image Art Generator
The final app I'm going to present, SoReal is another tool that promises to transform your selfies into impressive avatars. It utilises your pictures to produce avatars that range from realistic to cartoony.
Regarding features, the app offers a wide range of AI effects and avatar styles: from Future Fashion and Cyborg to LinkedIn and Student Vampire. Editing is possible too: the app can eliminate acne, scars, and dark circles. Filters are numerous. Like you would expect, you can also edit your pics: blur and sharpen, change background, add grainy effects, change saturation, and so on. Plus, you can add makeup and modify emotion as well as body types.
Some users seem to have had a less than perfect experience, with complaints ranging from gimpy hands with too few or too many fingers generated by the AI to lags and bugs. In my experience, it was generally okay, albeit a tad slow: it took a while to generate a cool-looking selfie that barely resembled me.
Finally, advanced features are available in the paid version of this app – or you could pay for a certain number of AI images.