Modern society has brought selfies into a cult. All of us take selfies, spend lots of time editing and post them on IG.
Luckily, there are lots of free selfie filter apps for Android and iOS that can minimize the effort you make to get stunning selfies. These apps are bundled with multiple filters that will make your shots look like they've been edited by pro photographers.
In case you need your body to look perfect on pics, check out this article: 11 Free Body Editor Apps for Android & iOS
Here's the list of 10 best apps in that category you should try. Have a look!
Retrica – The Original Filter Camera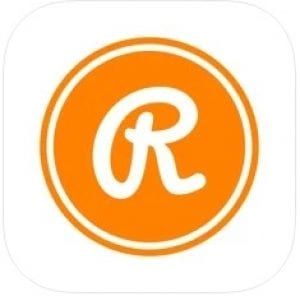 Let's start with an app called Retrica. This is an app that covers multiple color-correcting filters that look bomb on shots.
This app has been around for a while now — it hit the popularity peak way back in the Tumblr era and still popping. Frankly speaking, lots of things have changed since then — the app doesn't have a massive annoying watermark anymore so you can keep the place you've edited your pics in private. Furthermore, the app now supports GIFS and vids so you can attach filers to those as well.
The main reason for the app's popularity is the diversity of presets in different forms you can try for free. Plus, you can alter the opacity of all the presets individually to get the look you desire. You can also combine the presets to get unique and outstanding pics.
The app also runs like some kind of a network — it has a lovely community of selfie fans and you can sub to people just like you would on IG. Of course, there are not that many active users in the app but it means that there's no online bullying there. In case you'll decide to post something — you can attach a capture, the tags, and even a short description.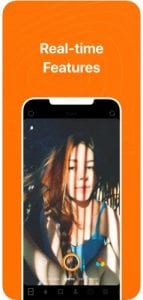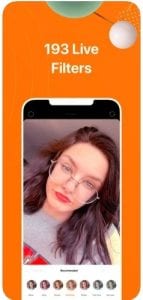 You may also like: 10 Best Blending Photo Apps for Android & iOS
VSCO: Photo & Video Editor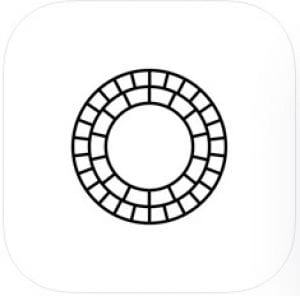 VSCO is another application that is all about filters and shade corrections.
The main goal of this app is to help you gain professional-looking pics with not that many efforts. The app has a massive collection of beautiful effects and presets that appear like you've spent hours in Photoshop making a preset (whereas all you've done is tapped on a filter and adjusted it a little).
It needs to be said, it may look like there are too many filters in this app for an average user but don't you hurry to give up! It might take you a few mins to try out all the fires and figure out your fave ones but once it's done you will be able to get a result in secs. Plus, all the presets are split into collections — all filters in the collection have something in common.
On top of that, the app has detailed options for precise shade reconstruction. Thus, you can optimize the shading, the temper of the pic, the training, the vignette, and much more. You can also mark the effects you use the most, so they would appear on top of all the others. Thereby, you can copy the settings from your pics and paste them to the other ones.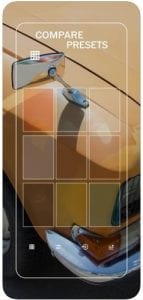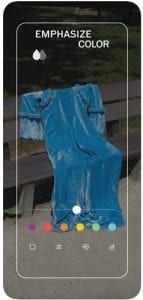 Cymera Camera – Collage, Selfie Camera, Pic Editor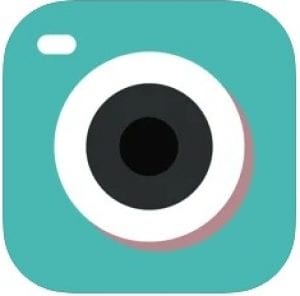 Cymera Camera is an app that empowers you to process your shots like a pro without many efforts.
Although the app equips you with a professional editing set it is still quite easy to understand and work with. As expected, there are lots of instruments for detailed shade-correcting, and once you go through them all you may not even need any presets anymore (if you're going with a natural look, of course).
As for the filers, you won't struggle with the lack of options as well. The app is bundled with diverse filters that can give your selfies completely different vibes. For instance, there are retro filers, basic ones, colorful, soft, and more contrast ones (and this is just the beginning of the list). Wherein, all the filters are categorized by types so it's quite easy to find some particular ones.
Furthermore, the app has a collage maker tool with multiple layouts and styles. There are also multiple sparkles, gales, and bokeh you can add and adjust. Plus, there's a built-in cam with seven lens types that give you amazing photo quality. You can also blur a backdrop with one click, add stickers or artistic effects if needed.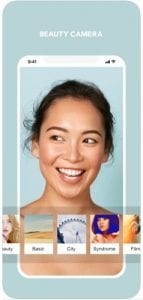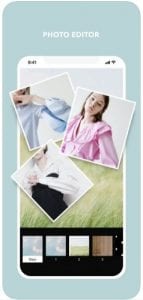 SelfieCity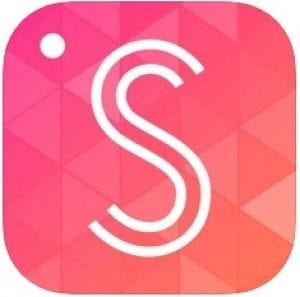 SelfieCity is an app that gives you all the instruments for a trendy pic altering.
To begin with, the app incorporates all the Polaroid, fish-eye, and retro film filters that were popping on IG recently. Therewith, all these filters come in different types so there's something for everyone. As for the filers, there are dozens of options here — from basic to some very unusual ones.
It needs to be said, all the filters are strictly categorized so it won't be that hard for you to find some particular one. As for the categorization — it is one of the things that makes this app stand out. Here's the deal — all the filter collections in this app are named after cities (there's Paris, Tokyo, NY, and more).
And by the concept of the app — each collection reflects the atmosphere of a particular city. Of course, it's up to you to decide if the filers actually match the cities they are named after, but the preset is great no matter what. Plus, you can process each preset after applying it — from the intensity to in-depth correction, tones, vignette, blurring, and all that.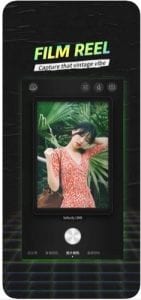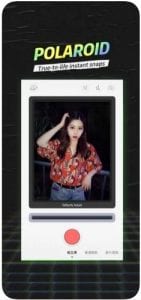 A Color Story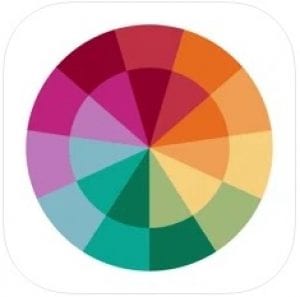 As you can guess by the title, A Color Story is an app that empowers you to play with the shades of your shots.
The outstanding thing about this service is that it has more than 300 filters that were made by pro photographers. So you basically get a full-on preset that just needs a little modification to match your pic perfectly. As it was already mentioned, the app mainly focuses on colors so most of the filers are dedicated to enhancing particular shades on your pics.
Therewith, you get to optimize the concentration of each filter and make it more natural if that's the look you're going for. Plus, the app has all the primary luster and contrast tools that will help you adapt the filter to all your pics. You can also copy the settings from one of the pics you've already processed and paste it to the other ones to get the same vibe.
Beyond that, the app has multiple movable decorations and stickers that can bring charm to your selfies. You even get to save your pics as GIFs to get the live photo effects. In case you're struggling to try to make a thematic IG feed with the same color palette, the app has a grid tool that empowers you to preview how your pics will look next to each other.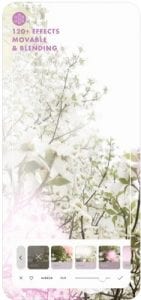 Check also: 7 Free Ethnicity Analyzer Apps for Android & iOS
Snapseed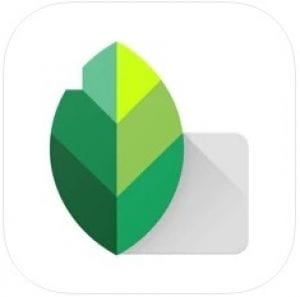 Is there any photo processing app list out there that doesn't include Snapseed? Probably not.
But don't you rush to judge and call this app overhyped. The main reason for its popularity is that you get all the processing instruments in one place and can easily do without anything else in your collection. Thereby, the app can easily rival pro desktop editors as it is bundled with tools for precise processing that empower you to fix the smallest details.
Wherein, the app is easy to navigate so it won't take long for you to figure out how to work with it. As for the filters, there are dozens of settings you can try. Plus, all the filters are split into packs united by a particular aspect so it's easy to find something specific. All the filters can be seated to match the pic perfectly so no worries about that.
Beyond that, the app grants you to make your own filters from scratch. Thus, you can layer several filters to one another, set the intercity, add some color improvements, and get a full-on preset at the end. Then, you can save the filter and use it with all your other shots.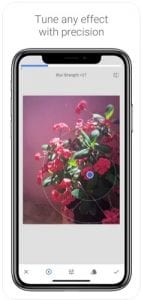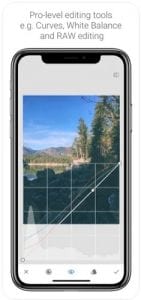 Foodie – Camera for life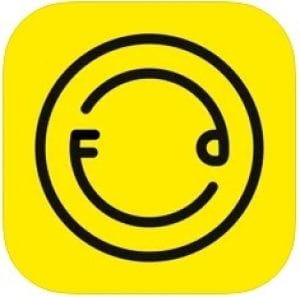 Foodie is an app that will take your pics to a whole new level.
Don't rush to judge the app by the name — it's not for food pics only. The name of this app reflects the main reason it was made for — it happened on time when food pics were on their popularity peak all over the IG. This app is a powerful pic processor that covers both precise correction tools and filters.
All the filters united into collections so it will be easy to find something specific. All the filters within one collection have something in common — it might be the focus on a specific color, the contrast, or the overall style. Once you applied the filter you can adjust it to match your pic perfectly.
Plus, the app categorized the filters that fit better for shooting food, landscapes, or portraits so you'll get a nice result even if your first editing experience. Of course, it doesn't mean that "food" filters won't look stunning on your selfie so you can try them all. Once you're done processing you can post the pic directly on your SM.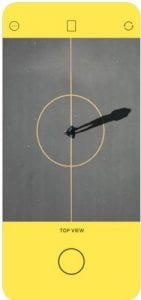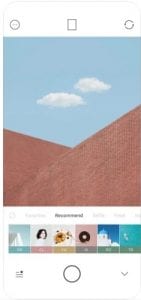 Coffee Cam-Vintage filter, Light leak,1998, Glitch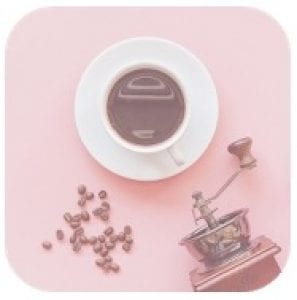 Coffee Cam is an app that gives you multiple options for photo processing.
The app has more than 70 filters that were made by pro photographers and will make any pic look amazing. Besides, there are more than 1000 color-correcting effects that you can layer on one another to get unique outcomes. Lots of filters recreate the shooting styles you could get with particular retro cams and all of them are split into thematic collections.
Apart from that, there are lots of decorating options like film scratches, bokeh, dust, and other stuff that will bring retro vibes to your selfies. There are also some light leaks, glitches, retro and Polaroid masks, and all that. You can also make your own filters from scratch and use them on all your pics to get the same style.
It also needs to be said, the app regularly adds new filters and effects to stay in touch with all the latest trends in photo editing so you can be sure your pics will stay trendy as well. There are also lots of tools for precise correction such as brightness, contrast, and so on.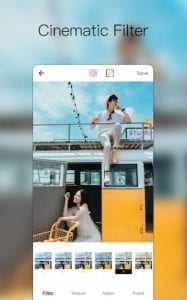 SODA – Natural Beauty Camera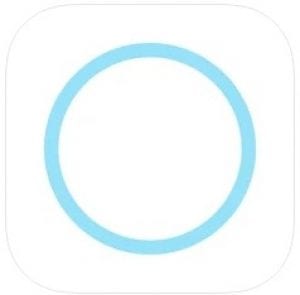 SODA is an app that aims to take your selfies to perfection.
This app is an ultimate selfie cam that has all the tools you may demand to get the perfect self-portrait. First of all, the app has the smart beauty tools that empower you to basically reshape your face — make the checks smaller, lips fuller, and all that. Therewith, the app does a great job identifying the areas on your face so you won't get strange-looking results.
Furthermore, the app enables you to apply virtual makeup — it has pre-made full-on makeup looks and individual products you can apply. Wherein, the app appends makeup like a pro artist and exactly to the areas you would apply it in areal life.
And of course, the app has a collection of presets aimed to enhance your natural beauty. All the filers are made for selfies specifically so you'll never get strange ill-looking skin tone or whatever else. Besides, some filters look so natural you'd never tell if the pic is edited or not. You can also settle all the filters and coordinate the focus and the angle of your shots.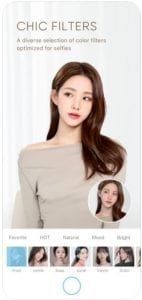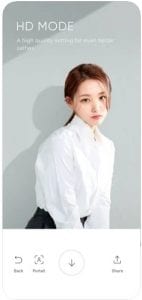 You may also check: 11 Free Apps to Blur Faces on Photos (Android & iOS)
Polarr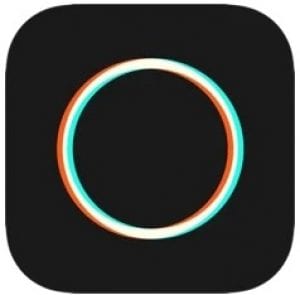 Polarr is an app that will help you make aesthetic pics with minimal efforts.
The app has a collection of aesthetic retro presets that will bring incredible atmosphere to any shots even the most ordinary ones. All the filters can be altered after applying, so they will look it's best on your pics. Plus, there are lots of precise correction tools for optimizing the brightness, the temperature, and so on.
The coolest thing about this app is that it empowers you to make your own unique filters from scratch. You can combine the filters it already has, adds some settings, effects, and get your own unique preset nobody else has. Then, you can save the preset to use with all your other shots.
You can even share the preset with your mates by sending them a QR code. The app also has lots of overlays such as scratches, grain, dust, flashes, and all that. And you can load your own custom PNG overlays as well. Furthermore, you can use the app for reshaping your face if needed.