Personal data leakage has become one of the major problems of our time. Thus, this issue should be under the control of every phone owner.
Most often fraudsters try to access the gallery of the mobile device. You can secure your media library by using these free apps to hide photos and videos.
Yet, the contacts on your phone can also be at risk of theft. Sometimes even putting your phone in someone's hands can make you fear that person will see something secret. To avoid such situations, use these free Android apps to hide contacts.
HiCont Hide your contacts
This is an Android app that allows users to hide their contacts in Messenger or Phonebook. This app protects users' personal information and privacy with special encryption and the ability to log in via password or biometrics.
Choose which contacts you want to hide and they will no longer appear in your device's phonebook or other apps. Protect your contacts with a password or lock pattern to prevent unauthorized access to them. Set a password or biometrics to gain access to your contact list.
Try a calculator simulator that will actually be a field to enter a secret cipher. Create a false mode where you can create a contact list that doesn't necessarily need to be hidden from outsiders. You can send it to other users to divert attention from the real hidden contact list.
Set up an alert system and receive voice notifications if someone decides to gain unauthorized access to your data. A loud alarm will go off if you enter your password incorrectly, allowing you to quickly recognize intruders.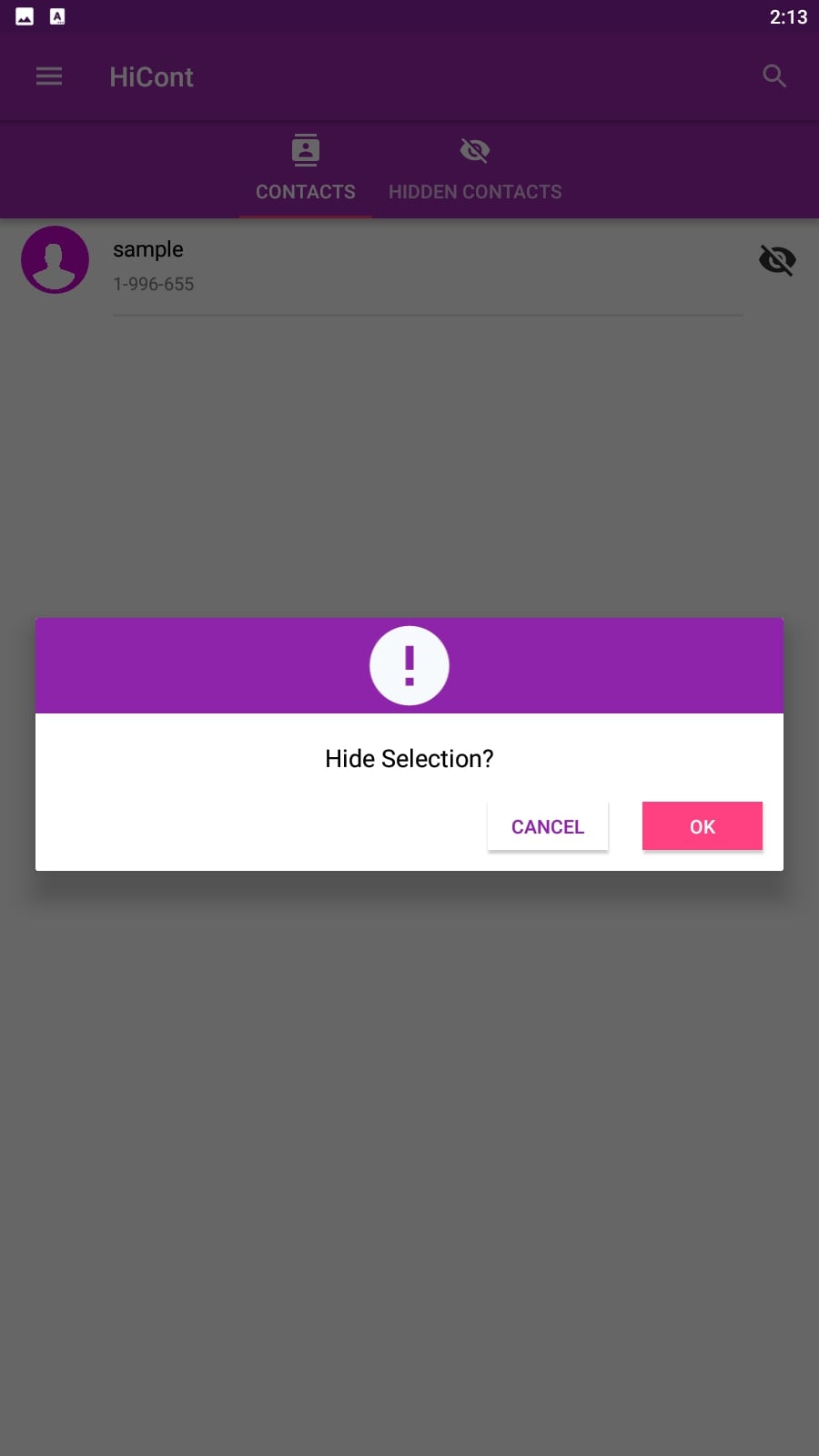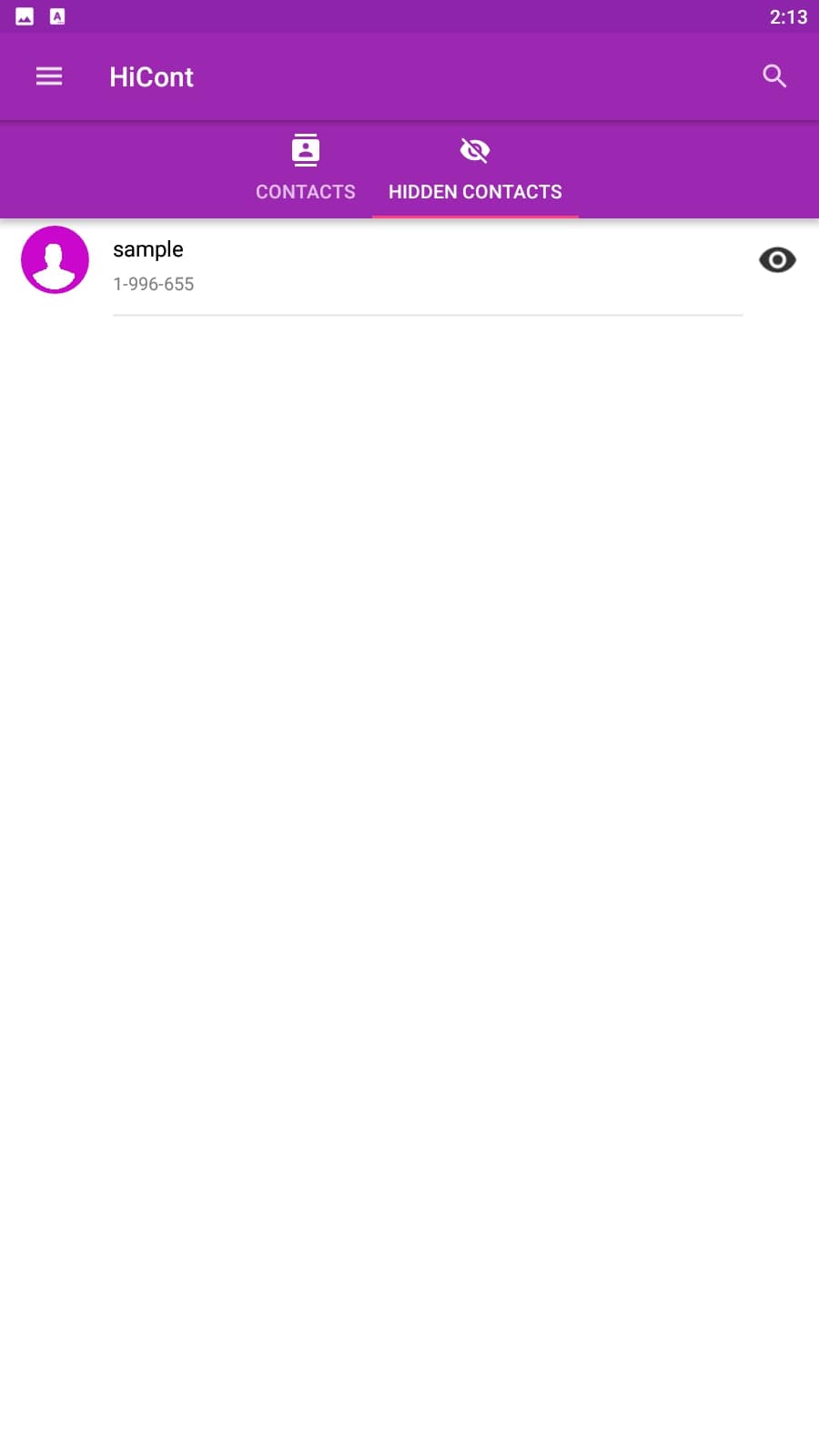 Choose any contacts from your list and add them to a secret list to hide them from prying eyes. You will be able to access them only after entering a password. You can customize it in the app settings. You can also change the password if you doubt its reliability.

You may also like: 11 Best Secret Calculator Apps to Hide Files on Android & iOS
HMContacts Hide Your Contacts
HMContacts is a mobile app designed to ensure the privacy of your contacts in your phonebook or messengers. If you want to protect your contacts from prying eyes and keep your personal information safe, then the app will help you to do so.
The app gives you the ability to hide selected contacts from your list with a strong password. You can choose which contacts to hide so that they don't appear in your contacts list in the phonebook or messengers. Set a strong password to access these contacts to provide an extra layer of security.
Only you will be able to view, edit, and delete these contacts as they will be accessible after entering the correct code. The app also allows you to create contacts right in the app. This makes adding new contacts much easier and allows you to hide them from view right away.
You can add a name, phone number, email address, and other information about the contact. All created contacts will be automatically added to the list of hidden contacts and will be password-protected. Customize different lock options including pin code, lock pattern, or fingerprint.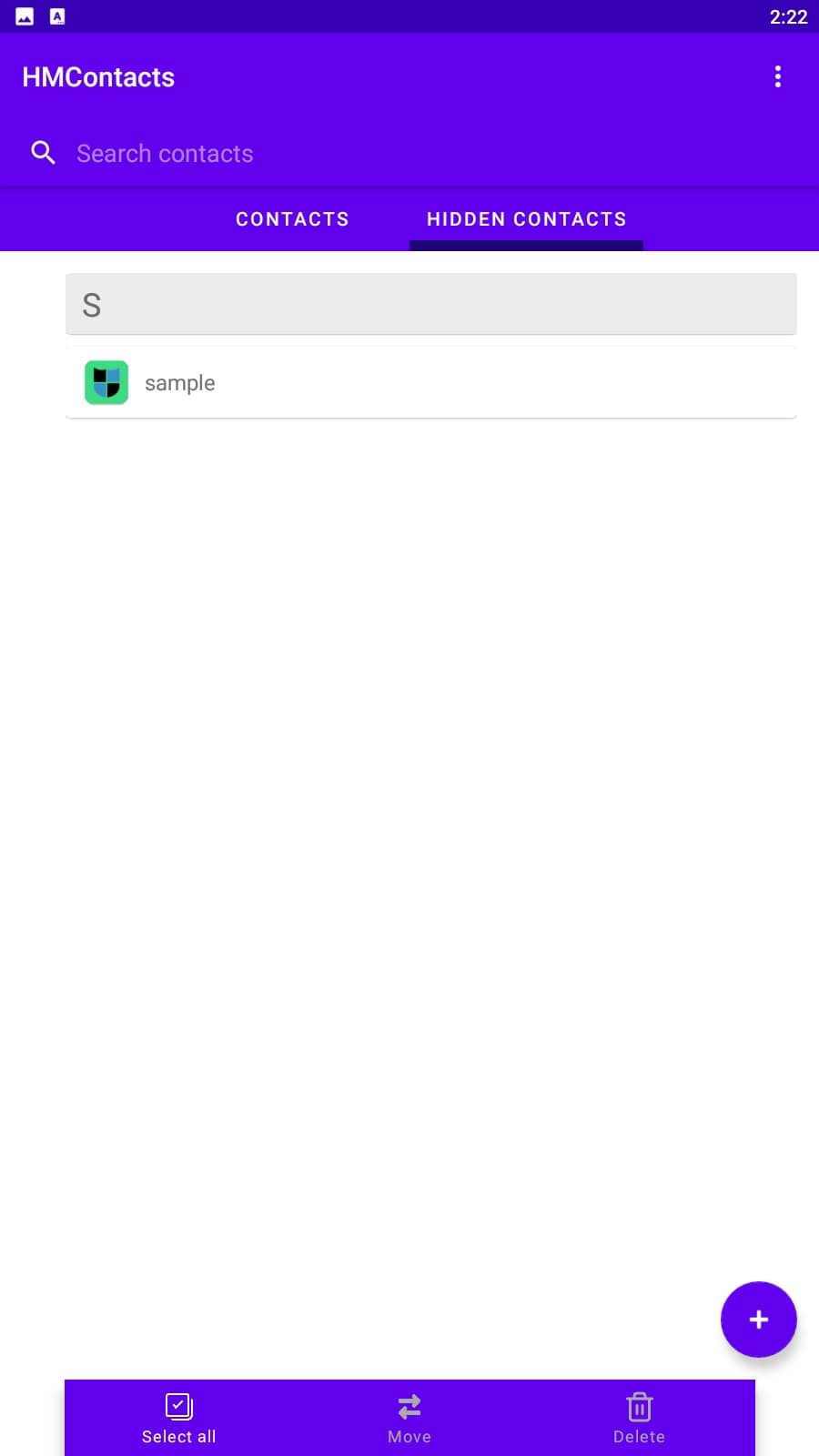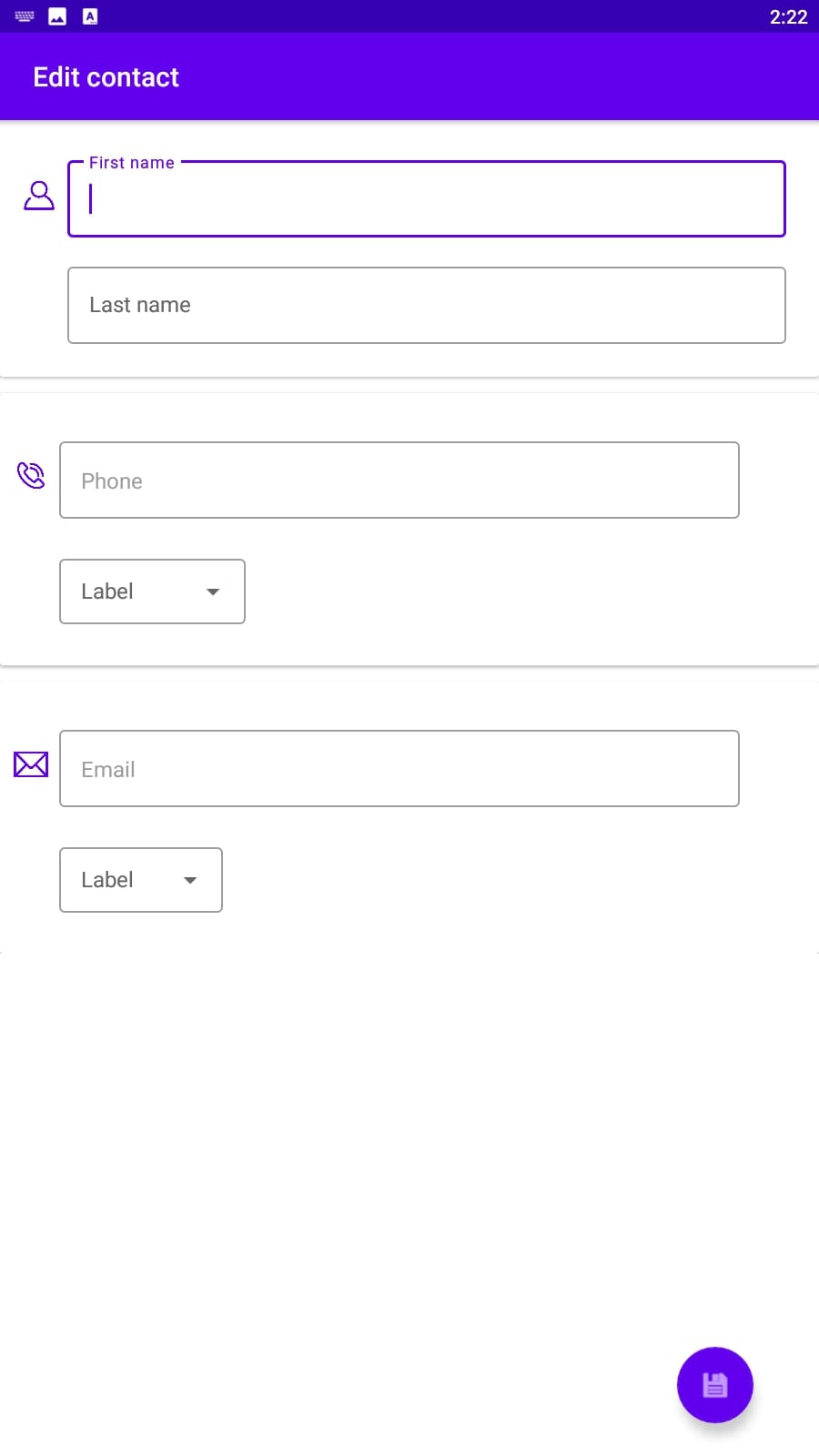 All data from the app is automatically copied and saved to cloud storage, so you can be sure it's safe. Even in case of deletion, contacts can be restored. If you forget your phonebook password, you can reset it in the app settings.

Hide Contact – Contact Backup
This Android app provides the user with the ability to hide the phone number of contacts in their phonebook. With strong encryption and personal password settings, none of the intruders will be able to access the contact details from the user's phonebook.
Choose the contacts whose numbers you want to hide, while the rest will remain visible. Create a list and then customize a password that will allow access to your phonebook. Contacts that are placed in the protected group will be hidden from prying eyes.
You will be able to access them only after entering the correct password. Yet, you will not be able to hide the call log from such contacts. You can delete it by pressing the "clear history" button. All changes are instantly applied and displayed in your contact list.
The app allows you to save a backup of your contacts before hiding them. So at any time you can restore your contacts or transfer them to another device. All contact information is saved in a secure format to prevent unauthorized access to the data.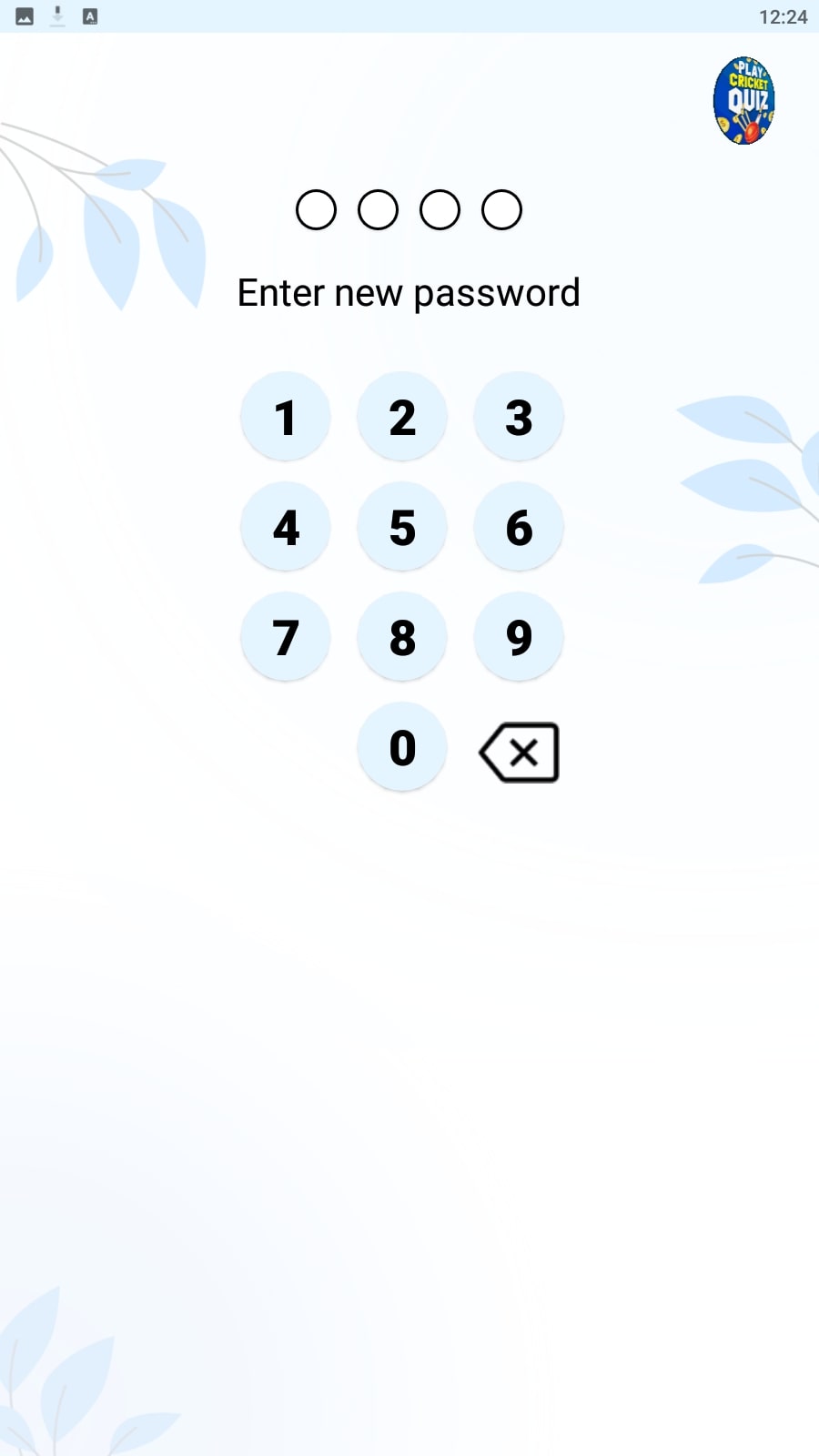 The app has a built-in contact search feature that allows users to quickly find specific numbers in the list. Add new contacts in secure mode to immediately add them to the hidden list. The app and its functionality are completely free.

Hide Numbers from Contact List
This is a mobile app designed to keep your contacts in your phonebook private. It allows you to hide certain phone numbers in your contact list so that other users cannot see them. To do this, you need to select and add any phone numbers from your phonebook to the hidden list.
After that, you will need to set a password that will block access to get your contact details. The app also offers extra features to provide a higher level of protection for your privacy. You can set a password or use your fingerprint to protect the app from unauthorized access.
The app has a false calculator template where you have to enter the correct password to access your contact list. Hidden numbers will not be displayed even when you are on a call. You will be able to answer the call, but the screen will not show your name, phone number, or other data that could be of interest to attackers.
Install a security alarm that will be triggered when you enter an incorrect password. If you have forgotten the access code yourself, it can be set using email. To do this, enter your mailbox details in the app settings and, if necessary, send a request to reset your contact information.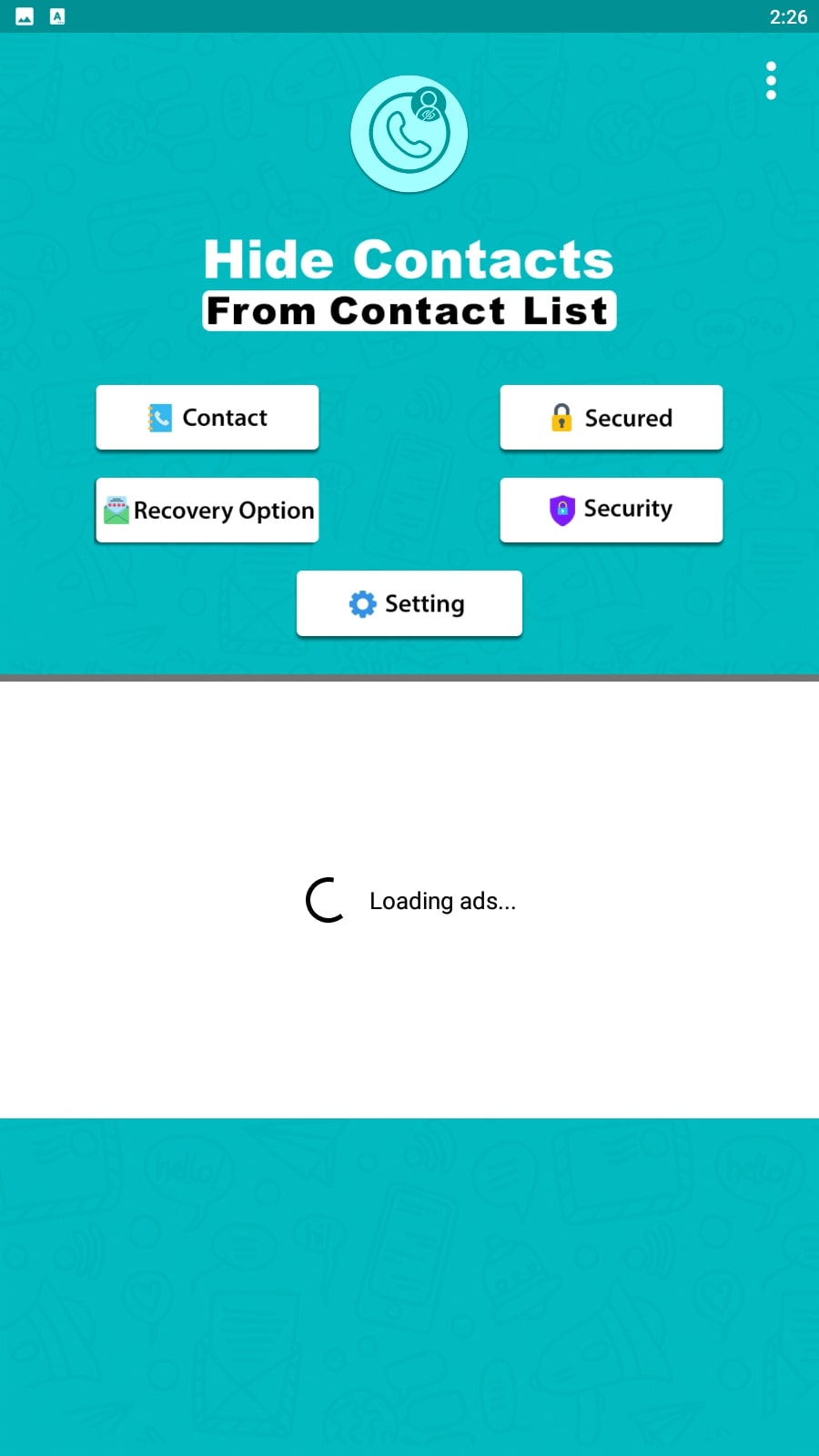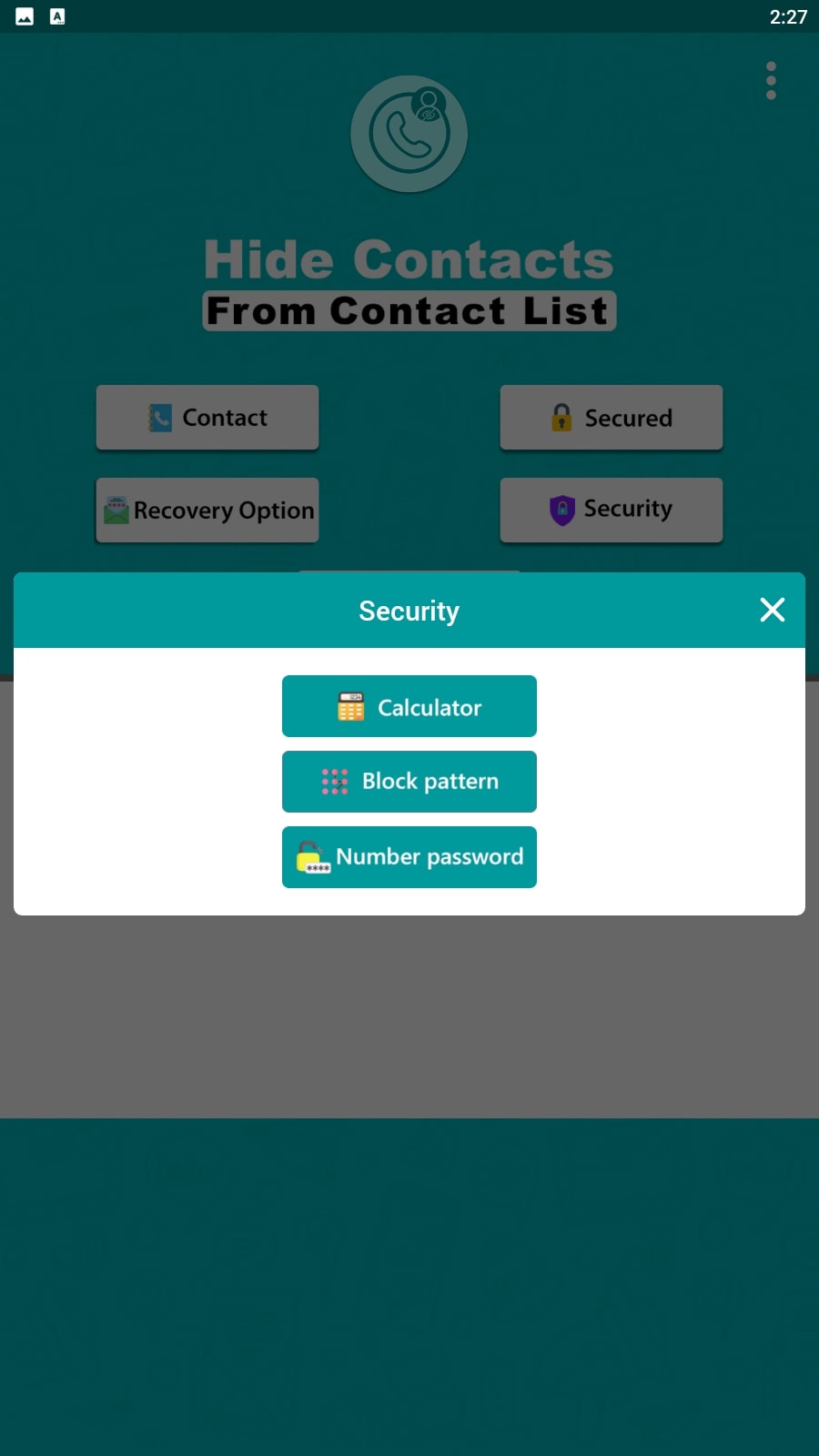 After resetting the password, your contacts will be restored to the original list.

You may also like: 7 Free Fake Calculator Apps to Hide Stuff on Android & iOS
Private Contacts
Private Contacts is a mobile app to manage your contacts on your device and keep them safe from unauthorized people. With this app, you can manage numbers from your phonebook, add new contacts, change information about existing contacts, and protect them from unauthorized access.
Protect your contacts with a strong password. You can choose to customize your password to prevent unauthorized access to your contacts and ensure their privacy.
The app allows you to add new contacts including first name, last name, phone number, email address, photo, and other information. You can also edit existing contacts to update information or add new details. Leave notes or comments under each private contact so you don't forget important information related to it.
Use convenient filtering and sorting features for your contacts. You can display contacts by first name, last name, or other options to quickly find the numbers you need.
Get notifications if contacts from the hidden list call you so that you have time to cover them from unauthorized persons. Allow the app to access other messengers so that hidden contacts are protected on third-party platforms as well.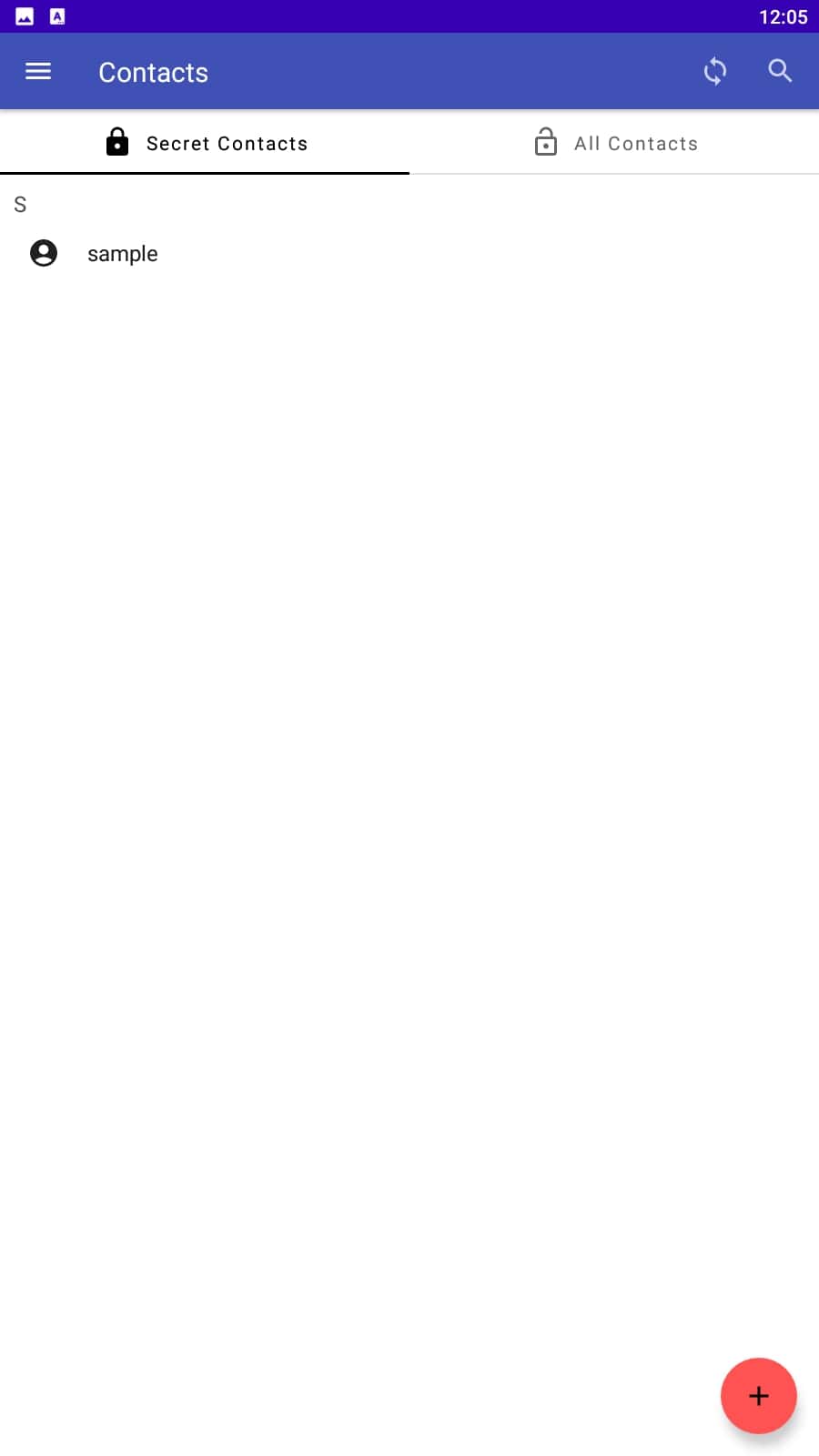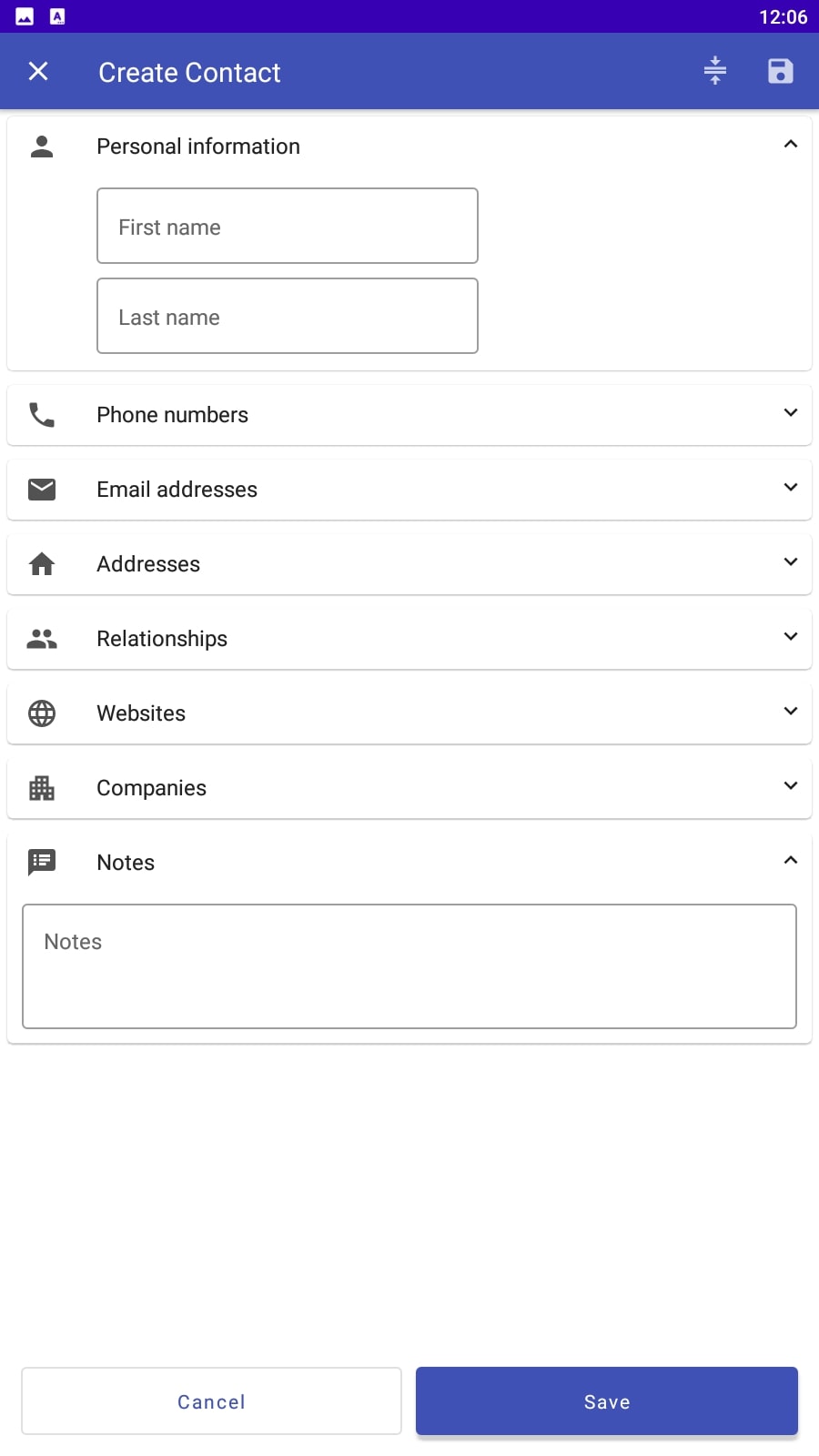 The app does not collect or share your contacts or other data with third parties. All your contacts and information about them are stored only in the app's history. Thus, you can be sure that your contacts are private.

Hide Contacts and Numbers
This is a mobile app that allows you to protect your contact information and phone numbers. With this app, you can keep your phone numbers safe and prevent unauthorized access by third parties.
Choose the contacts you want to protect and they will disappear from your list in your phonebook and from all apps that have access to your contact data. When you hide contacts and phone numbers using this app, they are stored in a safe place and are only available to you.
All data in the hidden group is protected by a password or PIN code, so only you can access it. You can customize the access code in the app's settings. The app offers several templates to keep your data private, including a false calculator interface or a standard PIN code of 4 values.
If you lose access to your contacts or forget your login code, you can restore it. To do this, add an email to your account. To recover the password or reset the data, a message will be sent to your mail, after which you can set a new lock.
You can also hide the app itself by using any third-party program icon for it. Manage hidden contacts, add new phone numbers, and answer or reject calls in hidden mode.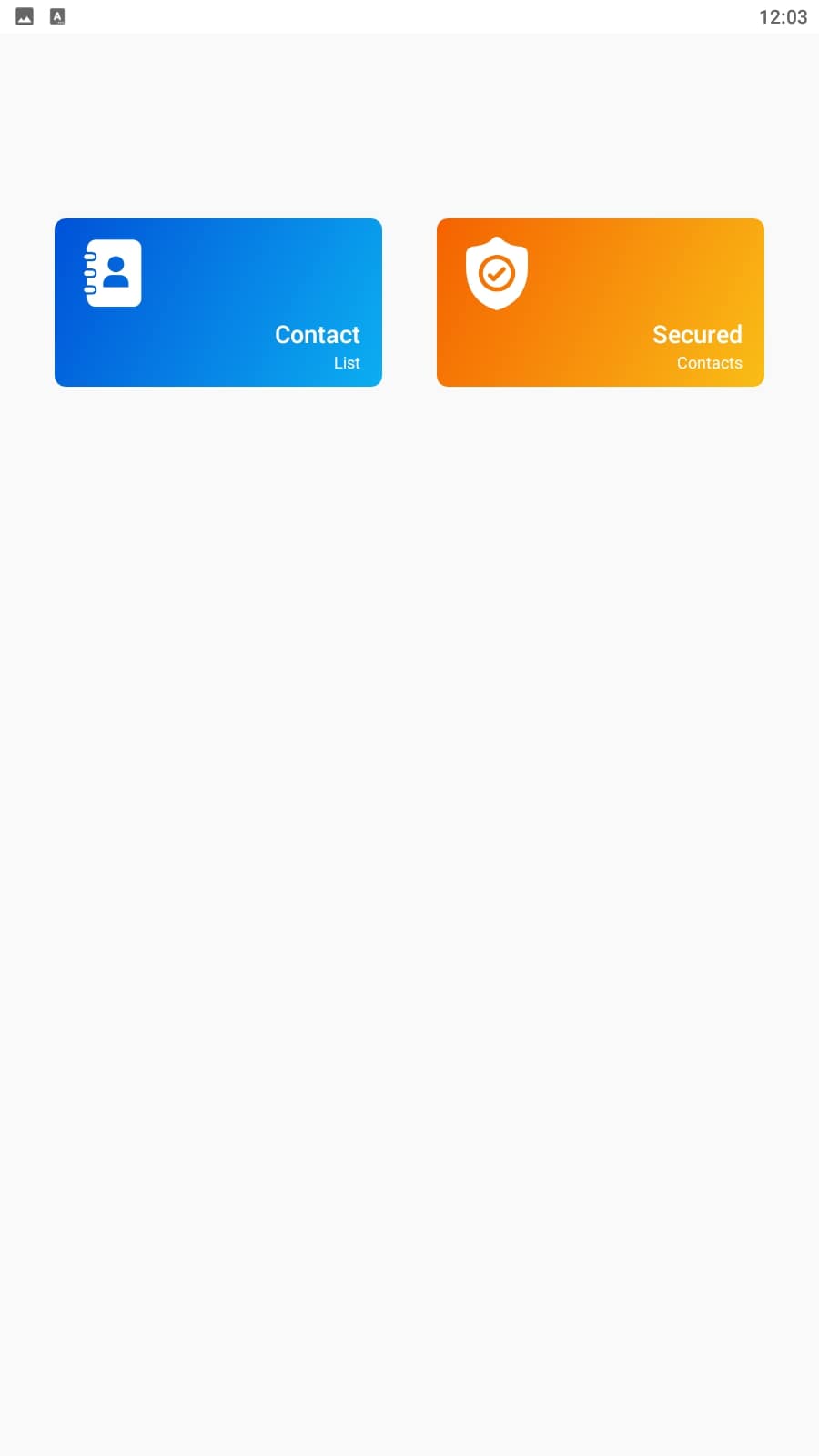 Thanks to backup, you can restore a contact from the hidden list with a single click. Set an audible alarm. It will go off if you enter the password incorrectly.

You may also like: 9 Best Folder Hider Apps for Android & iOS
Contacts – Hide Contacts
This is a mobile app to manage and secure your contacts. It allows you to protect your contact data from your phonebook from third parties.
In the app, you can control the security of your contacts with several types of locking. Just select the desired contact and click on the "Hide" button. The contact will be removed from your general phonebook list and placed in a special "Hidden Contacts" tab.
This is a great solution if you need to hide a contact from prying eyes. Create unique PIN codes to access your hidden contacts. With password protection, you can ensure that your data is only accessible to yourself.
Change your contacts' details by adding new information or changing their name. Restore hidden contacts with a single click if you want them to become visible again. Group phone numbers by a common characteristic to simplify the search process.
Use sorting and filtering to quickly find the contacts you want from your list. Synchronize the app with other messengers and give them permission to receive data to correspond with hidden contacts on other platforms.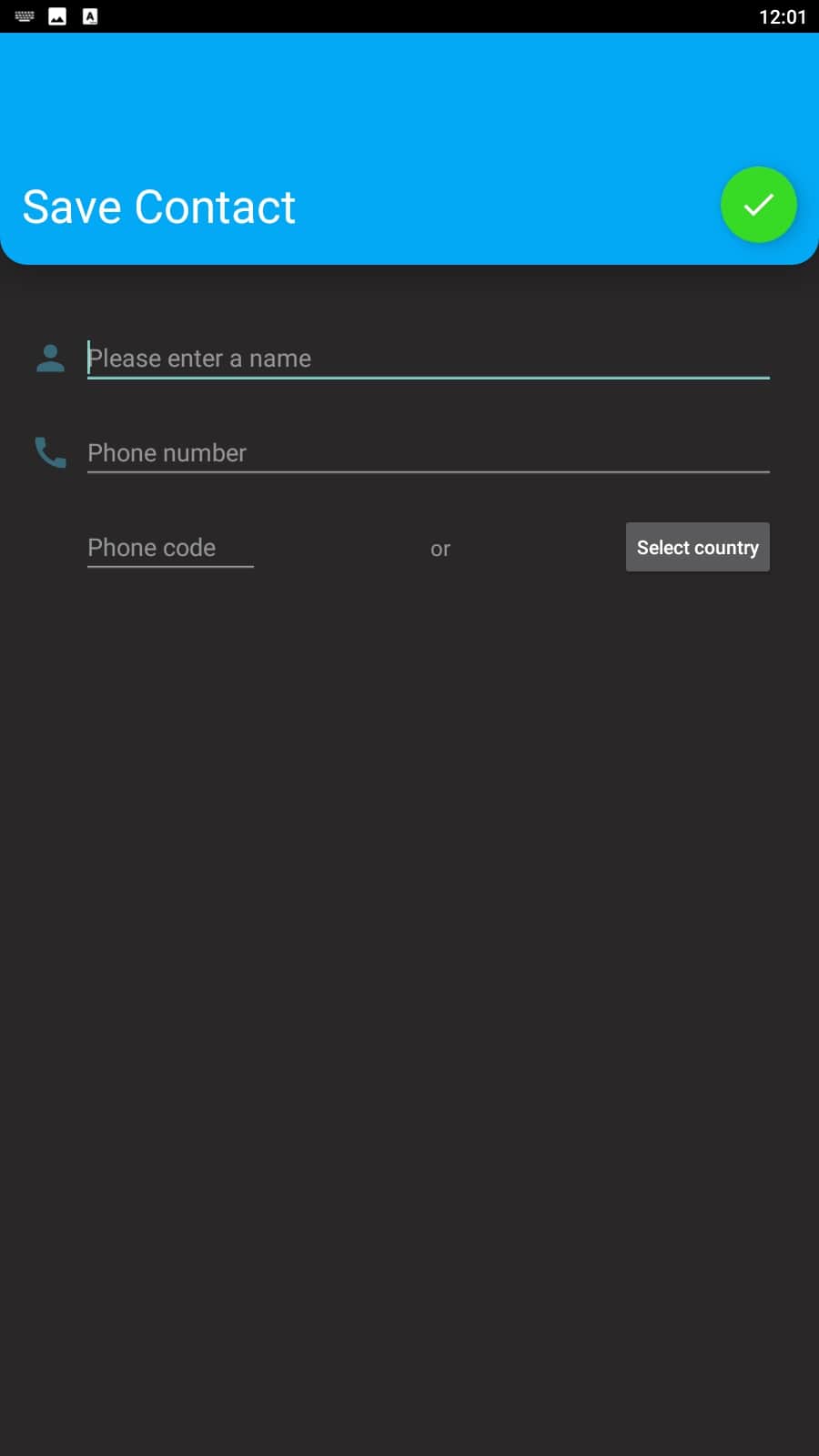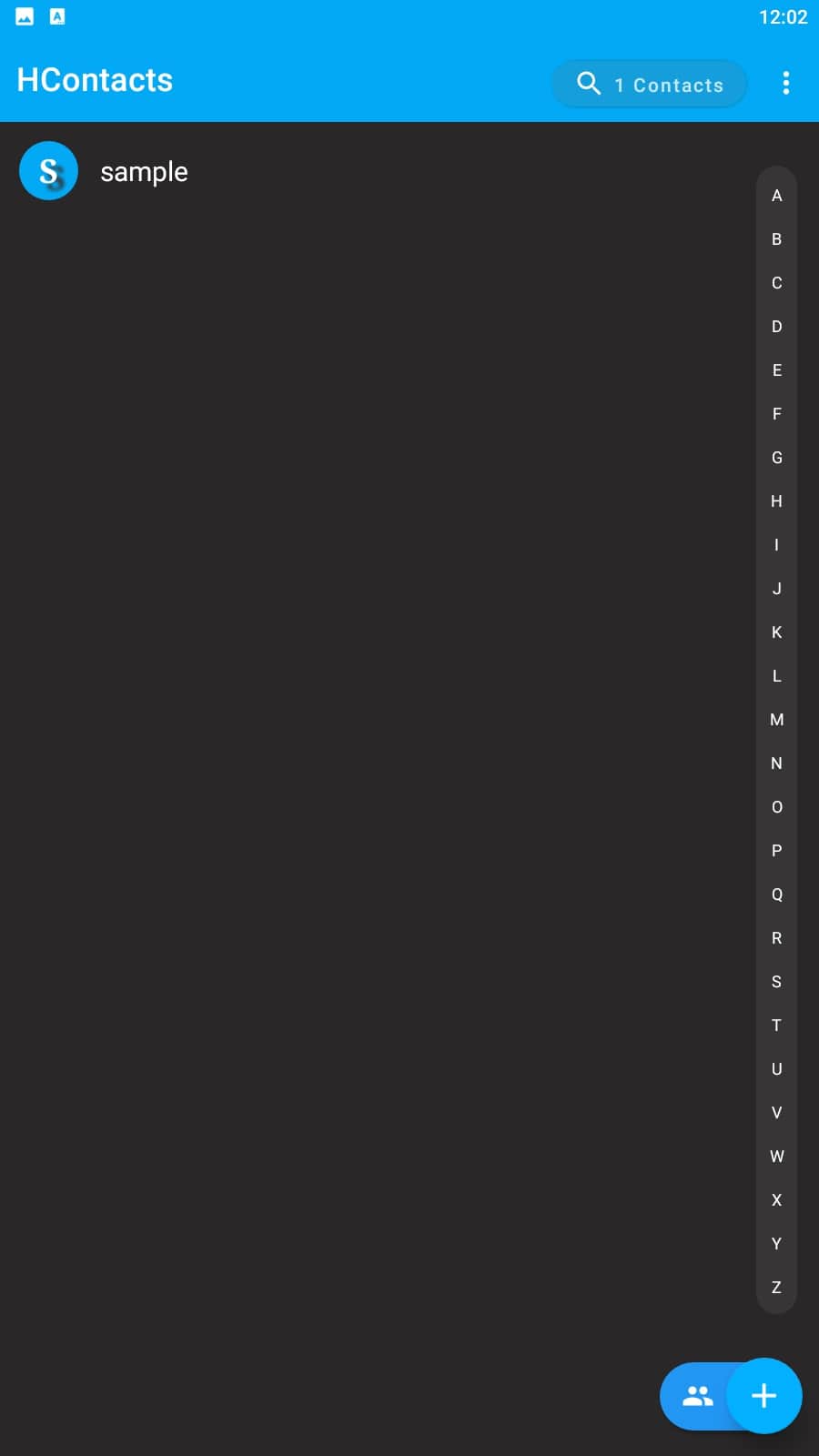 All your contacts' data is stored only in this app and is not shared anywhere else. This guarantees the security and privacy of your data.