Put any information in a QR code and share it in just a few seconds. Now any user can do this by installing a special app on their phone.
Make sure that your interlocutor can read the code and get the information. Then, install one of these best QR code Bluetooth apps to share information without any restrictions.
QR & Barcode Reader by TeaCapps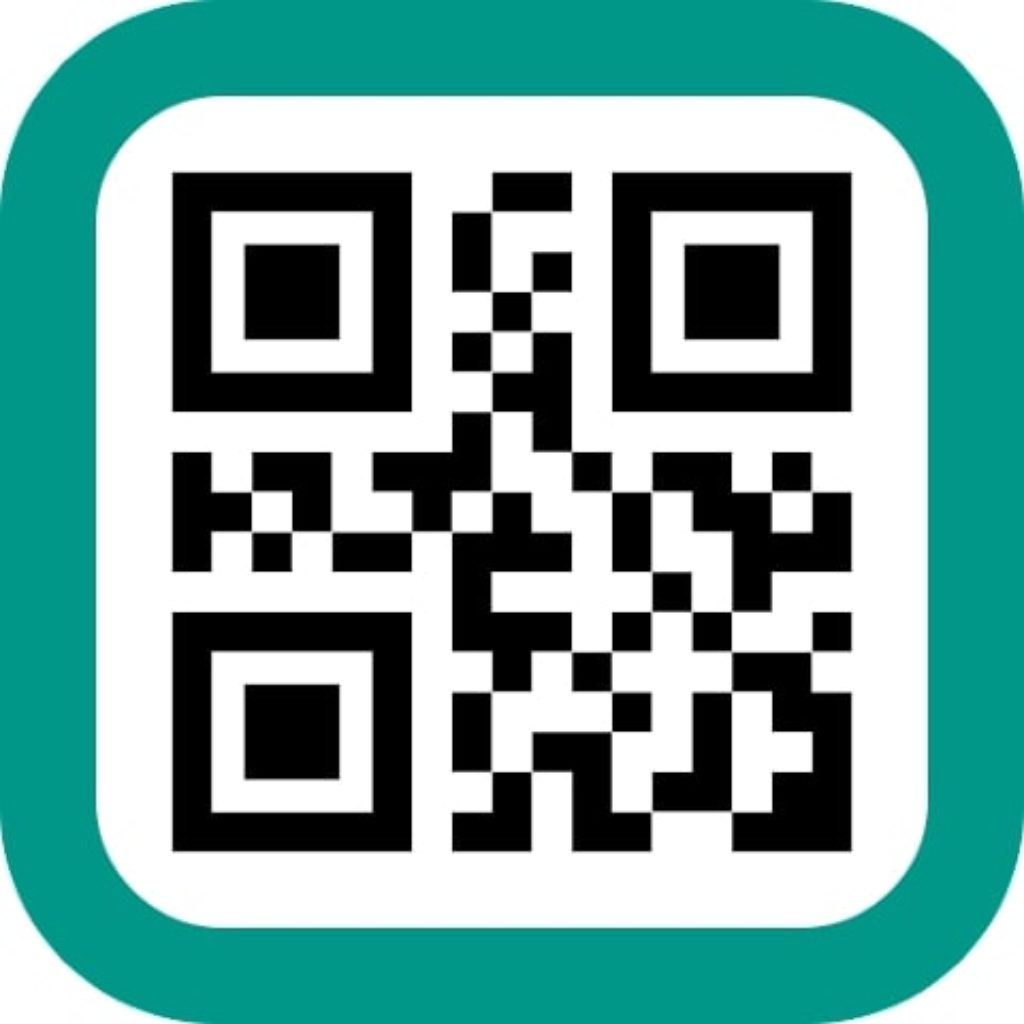 A QR & Barcode Reader by TeaCapps is a great tool designed to quickly and easily identify information about goods and products by scanning codes.
The main function of the app is the scanning of barcodes, which are on the packages of various goods or on the plates.
According to the results, you will see information about the name of the product, its characteristics, price, and place of sale in the nearest stores. Compare the prices of products in several stores to determine where they are cheaper.
One of the main features of the app is its speed. Barcode scanning is instantaneous, with no delays or interruptions.
The app also has extra features that make it more convenient and useful. First, you can save the results of the scans, which allows you to return them at any time. The app has a concise and user-friendly interface that is understandable to everyone without exception.
The program also allows you to share your results with other users. Create your own notes with codes and put important information in them. This will allow you to access it at any time.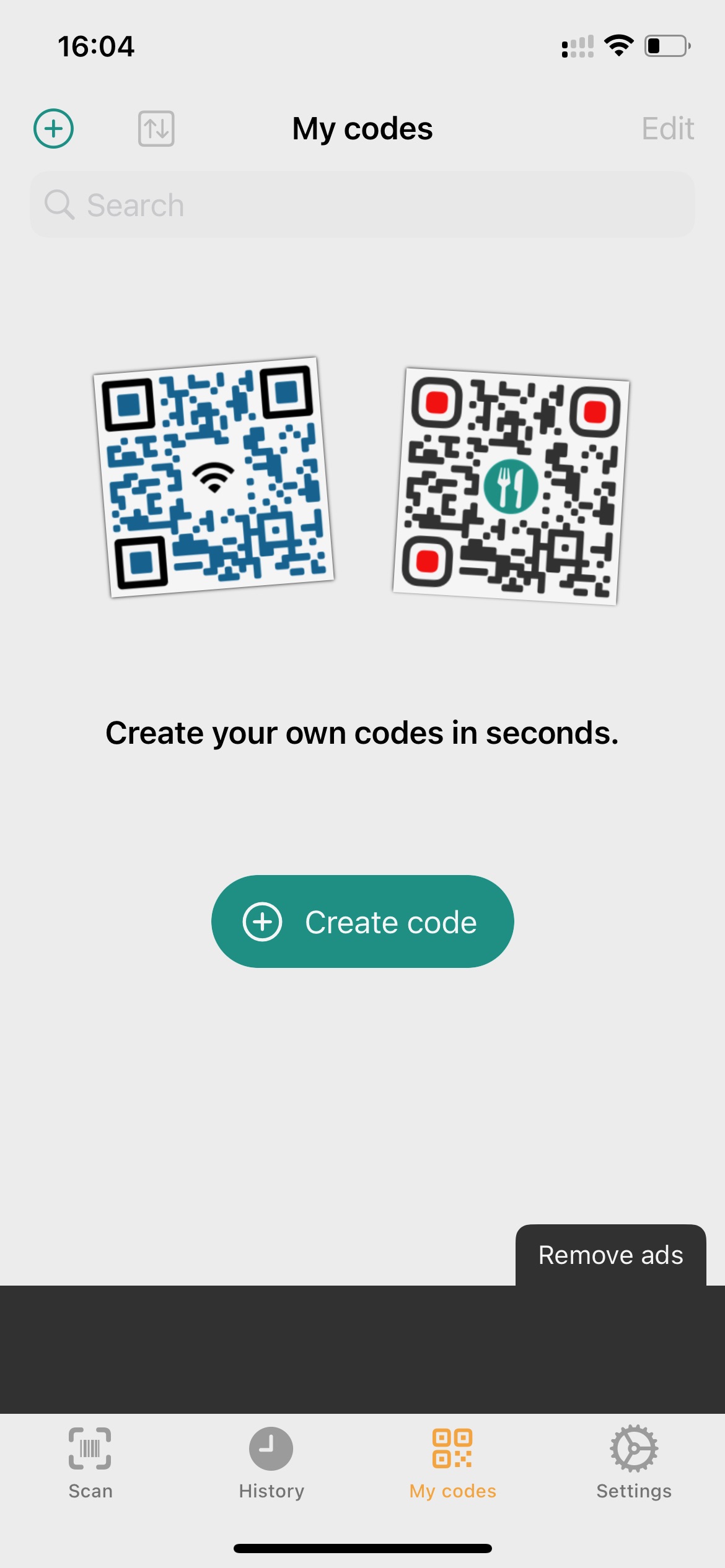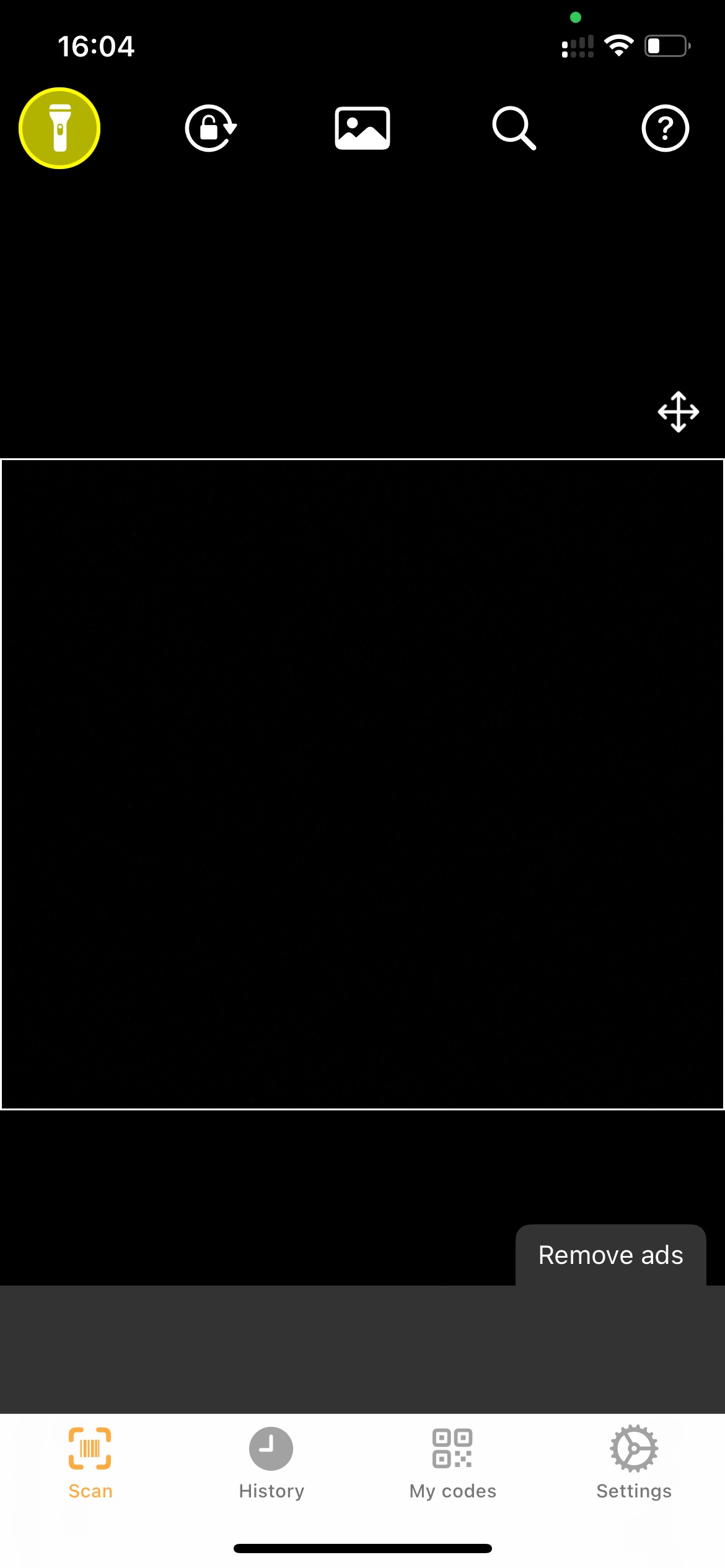 Through this program, you can connect to an access point or wireless Internet in seconds. Another advantage of this app is its versatility, as it allows you to save any format of barcodes.


You may also like: 7 Free Apps To Create Social Media QR Codes On Android & iOS
QR Code Reader by TinyLab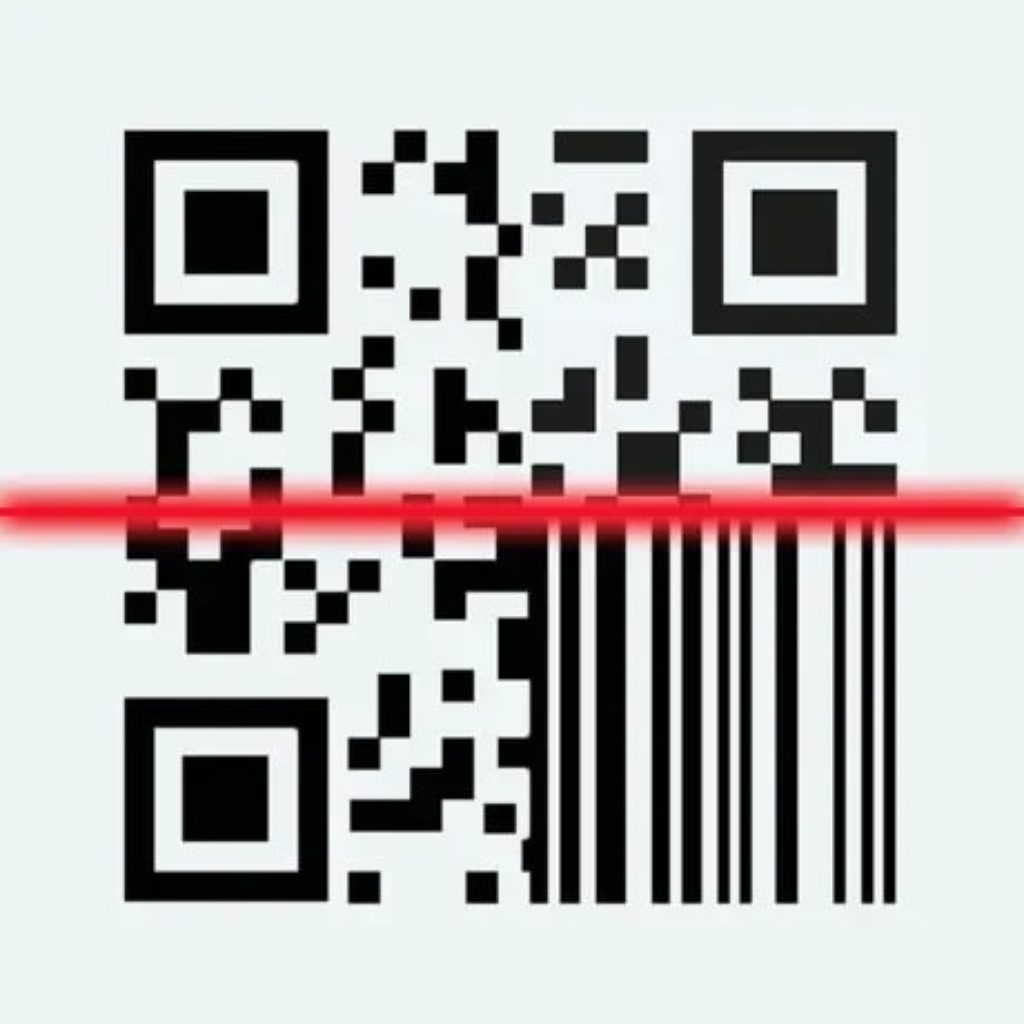 QR Code Reader by TinyLab is a unique and useful mobile app designed to scan barcodes and QR codes with the camera of your device.
It allows you to quickly and easily get information about products, companies, and locations, as well as great deals and discounts. Ease of use is one of the main advantages of the app.
The program's minimalistic interface and clear functionality allow you to quickly learn how to use it even without previous experience with similar apps.
After starting the app the user has to point the camera at a bar code or a QR code, after which the app automatically scans the content and displays the information on the screen of the device. One of the most useful features of the app is the ability to scan product barcodes.
Users can quickly get product information such as name, manufacturer, composition, calories, cost, and expiration date. Scanning also provides information about companies and locations.
Users can scan QR codes on business cards or on companies' promotional materials to get information about their contacts, open jobs, and other useful data.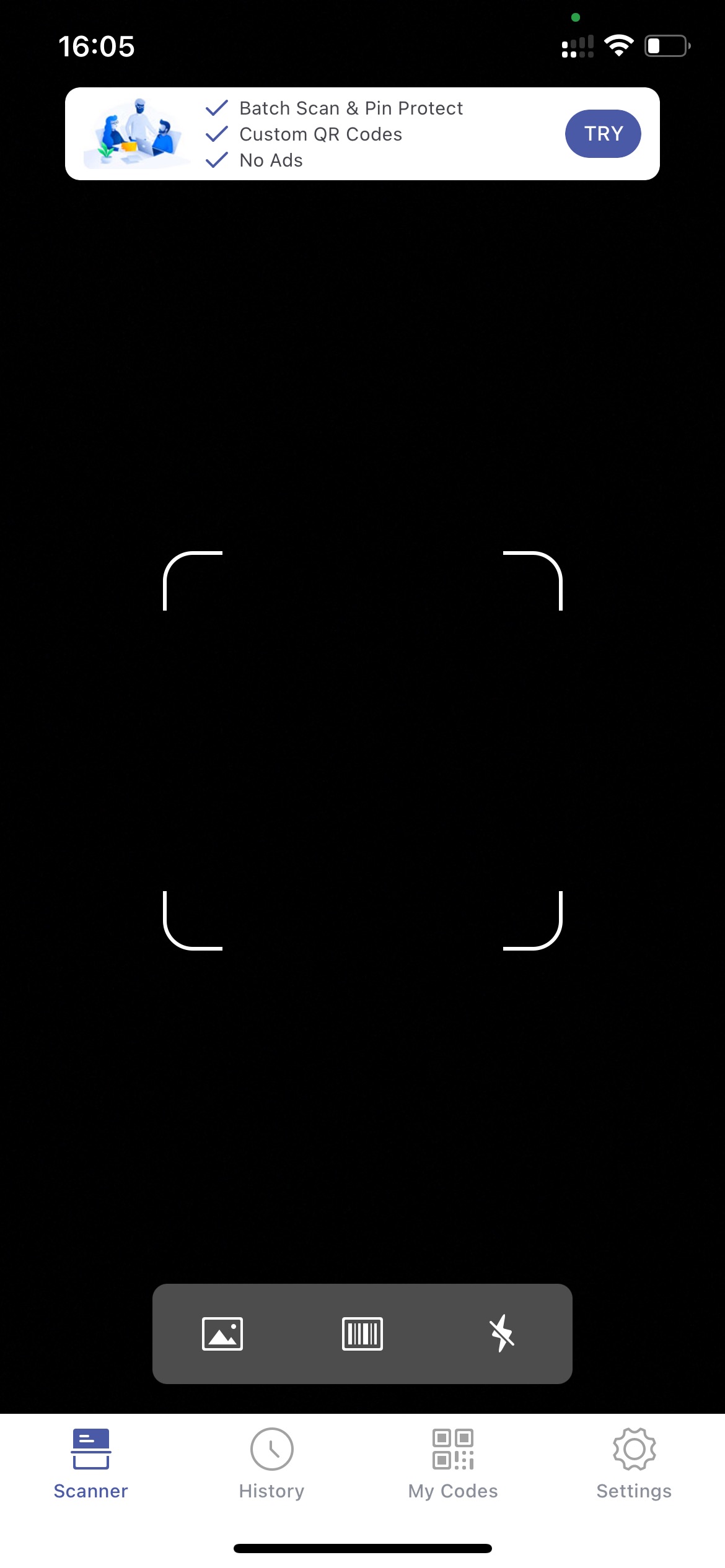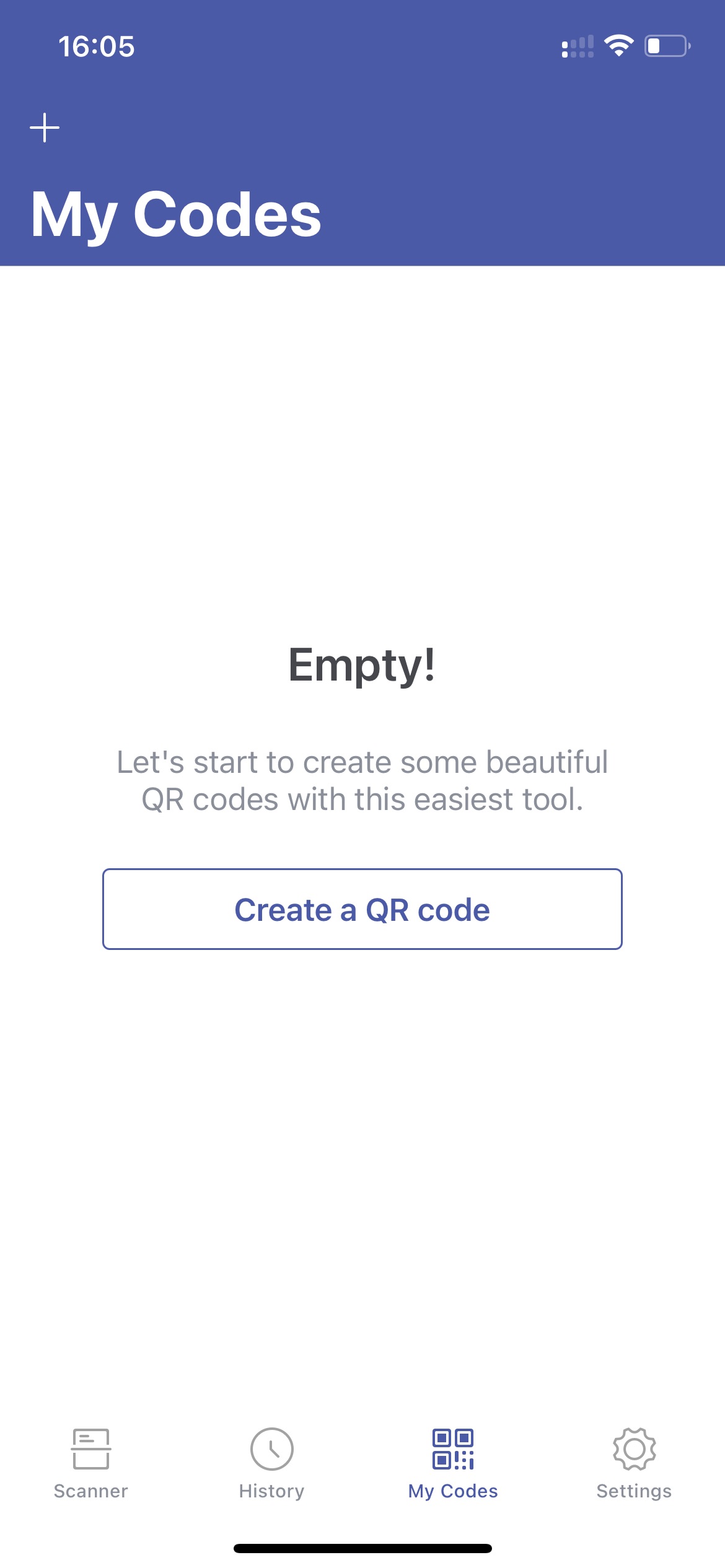 Besides, the app allows scanning QR codes, which are on the tickets at the cinema and theaters, at musical and sporting events, and also on the business cards of local establishments, such as restaurants and bars. Thus, users can quickly access information and get discounts and benefits.

QR & Barcode Reader by QR SCAN Team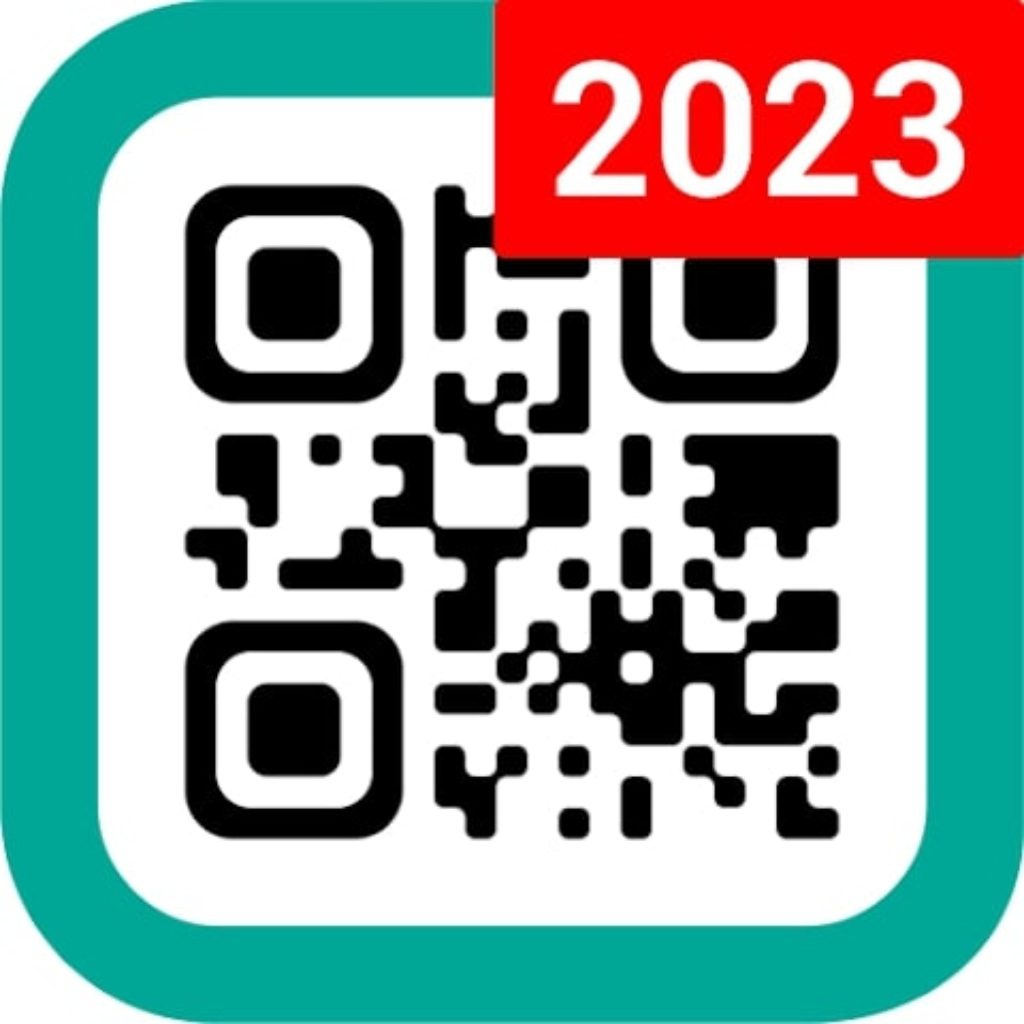 QR & Barcode Reader by QR SCAN Team is a free mobile app that allows you to easily scan QR codes in minutes with your device's camera.
This app recognizes various codes, which allows you to use the app in different situations.
Get a lot of information, including text, URLs, contact information, geo-position, and encrypted information.
The service also offers a number of extra features that make it even easier to use. One of them is the "history" feature, which saves the history of QR code scans, allowing you to easily go back to previous scan results. This is especially handy if you often use QR codes to access certain websites or apps.
It also has a built-in text and web browser, which makes processing information from QR codes even more convenient.
The minimalistic and easy-to-use interface makes the app accessible to a wide audience. This app scans and reads QR codes quickly, unlike some similar apps that can take a long time to scan.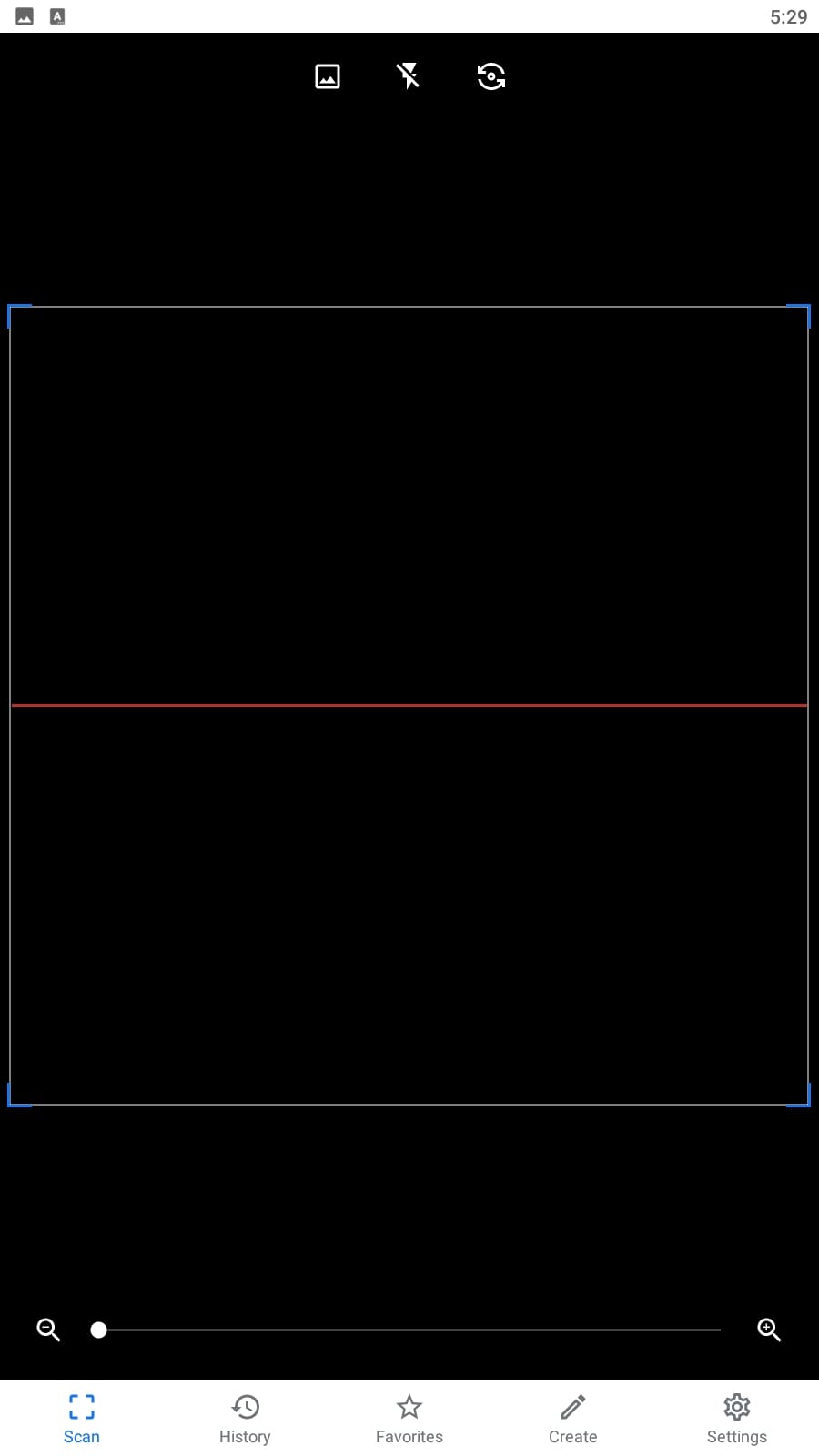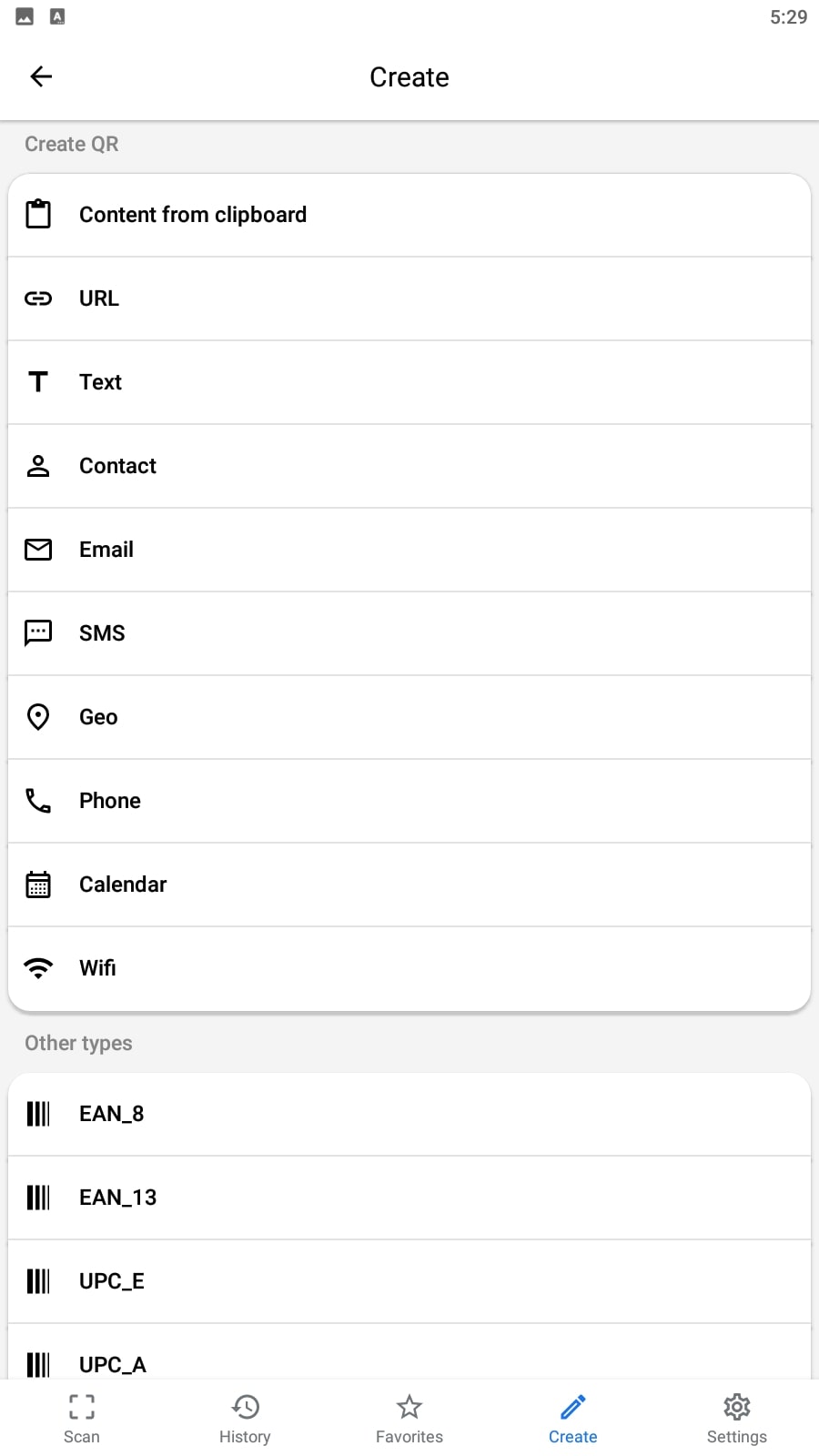 Here, you will also be able to mark important scanning results with an asterisk, after which they will be sent to the "favorites" section. This ensures that you won't lose important information among all the scanned codes.

QR Code Reader by SMM service, s.r.o.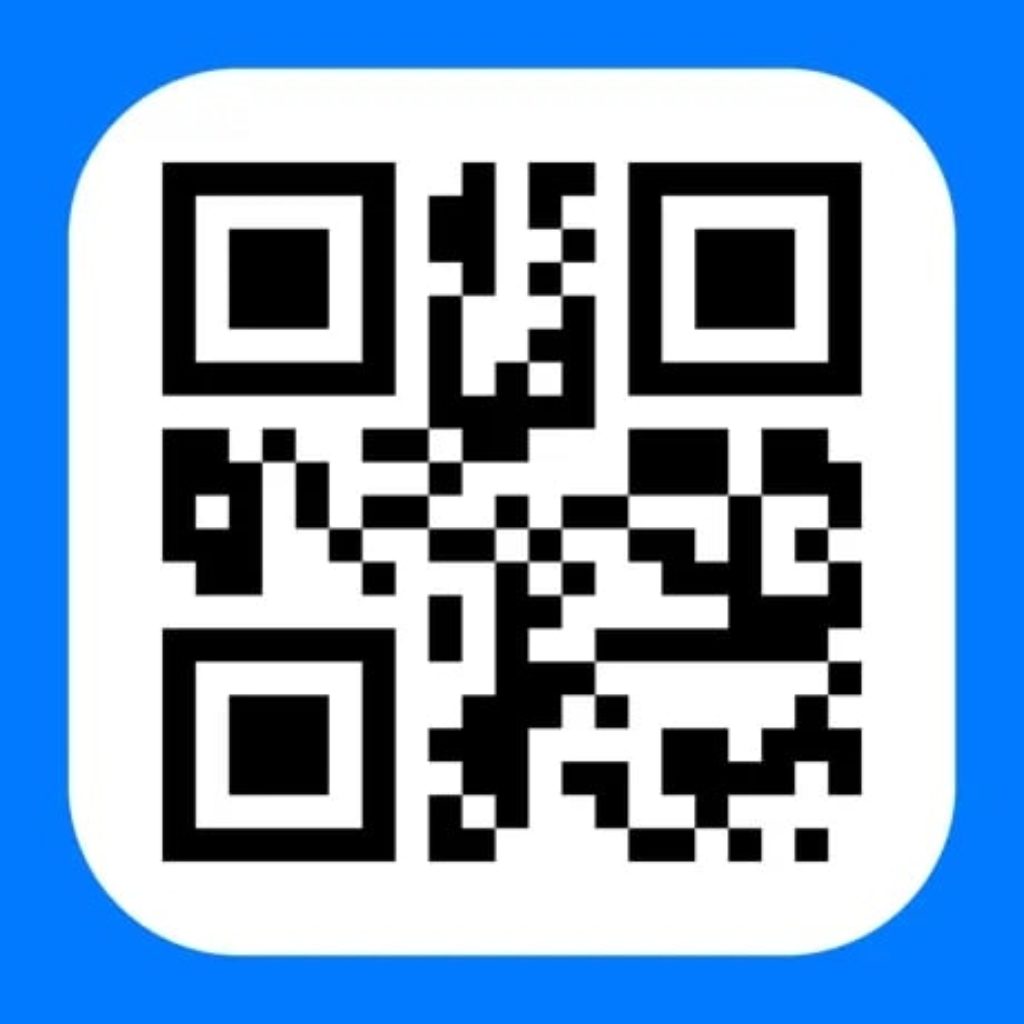 QR Code Reader by SMM service is an app that allows users to scan QR codes through the camera of their gadget. This app has a lot of useful functions, which help to get the information encrypted in special codes.
The app instantly processes each photographed code and provides the actual information about the necessary object or product. To scan a code a user should open the app and point a camera at the QR code.
It is also possible to use the paste function if the code is in the clipboard of the device.
The app supports different kinds of scanning, which can be depicted on goods, business cards, and other objects. The user can choose the needed type of scanning, adjust it and use it in accordance with his or her needs.
This service allows users to save QR codes for further use. Often such codes serve as links to websites, business cards, or information about a company or a product. The history allows users to look through all the scanned codes and open them again if necessary.
The program also provides a preview of QR codes before they are scanned. This allows users to determine if they are scanned correctly and also to see what information is stored in the code.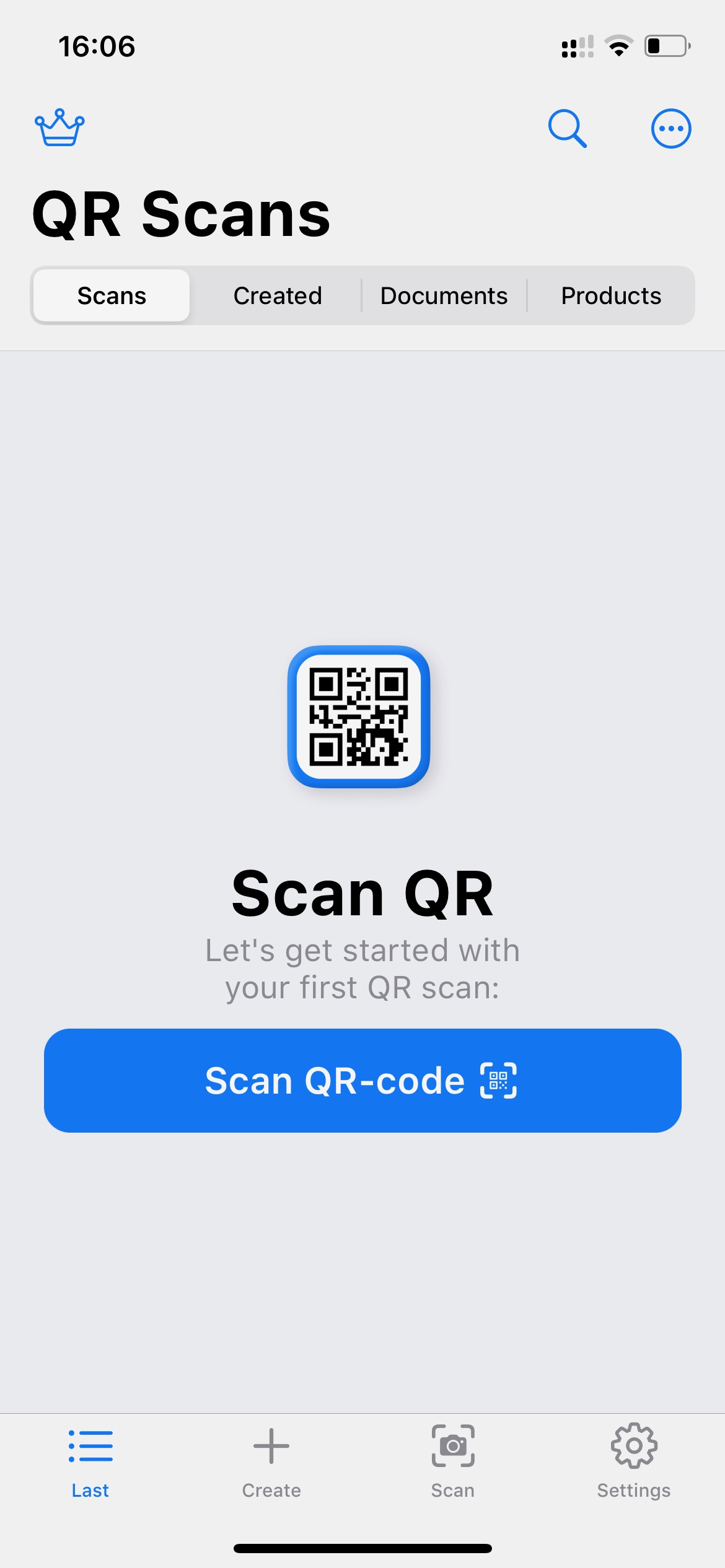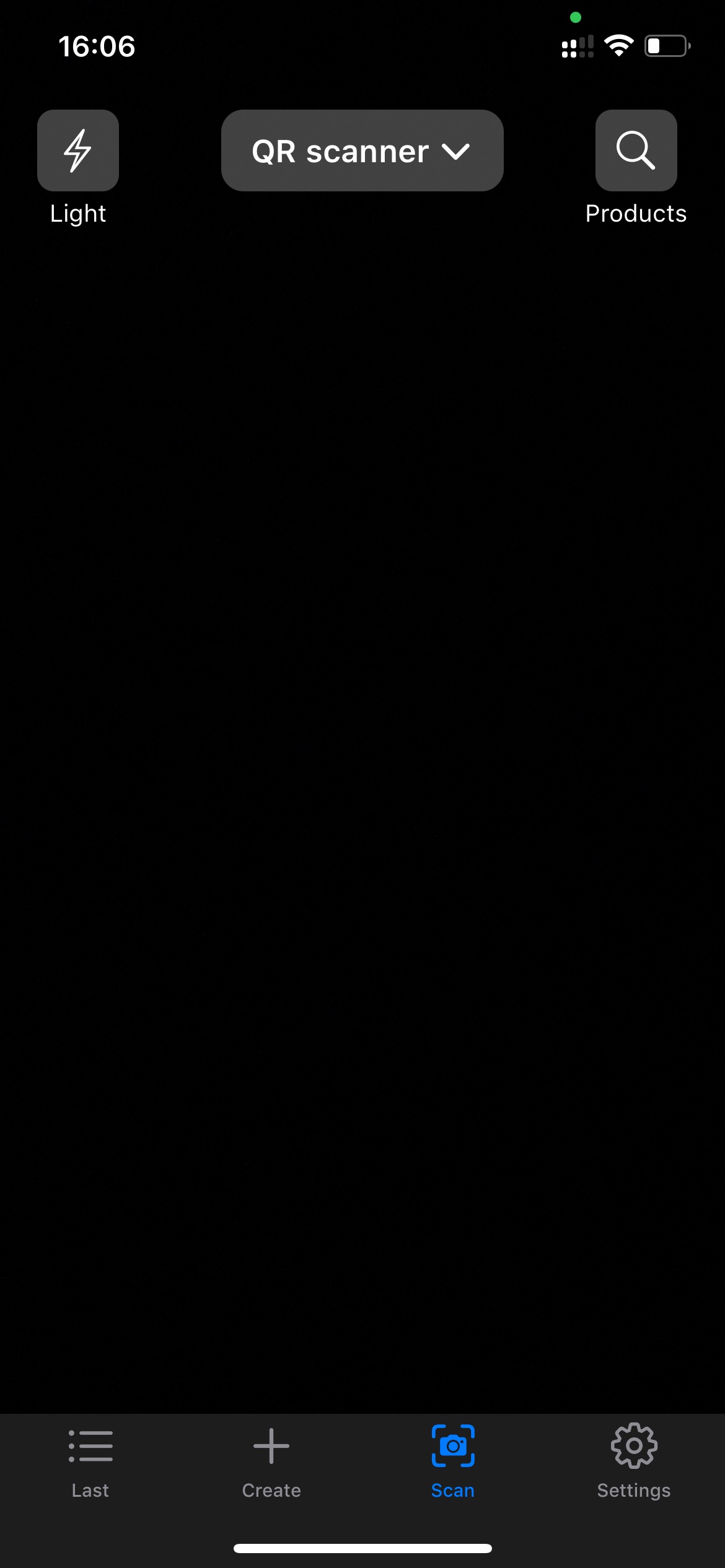 This app also gives an opportunity to share scanned codes with friends and other users. Everyone can send scanned codes as messages or pictures using a built-in function. You can also create and customize your own codes by linking to them and filling them with relevant information.

QR code reader*Barcode scanner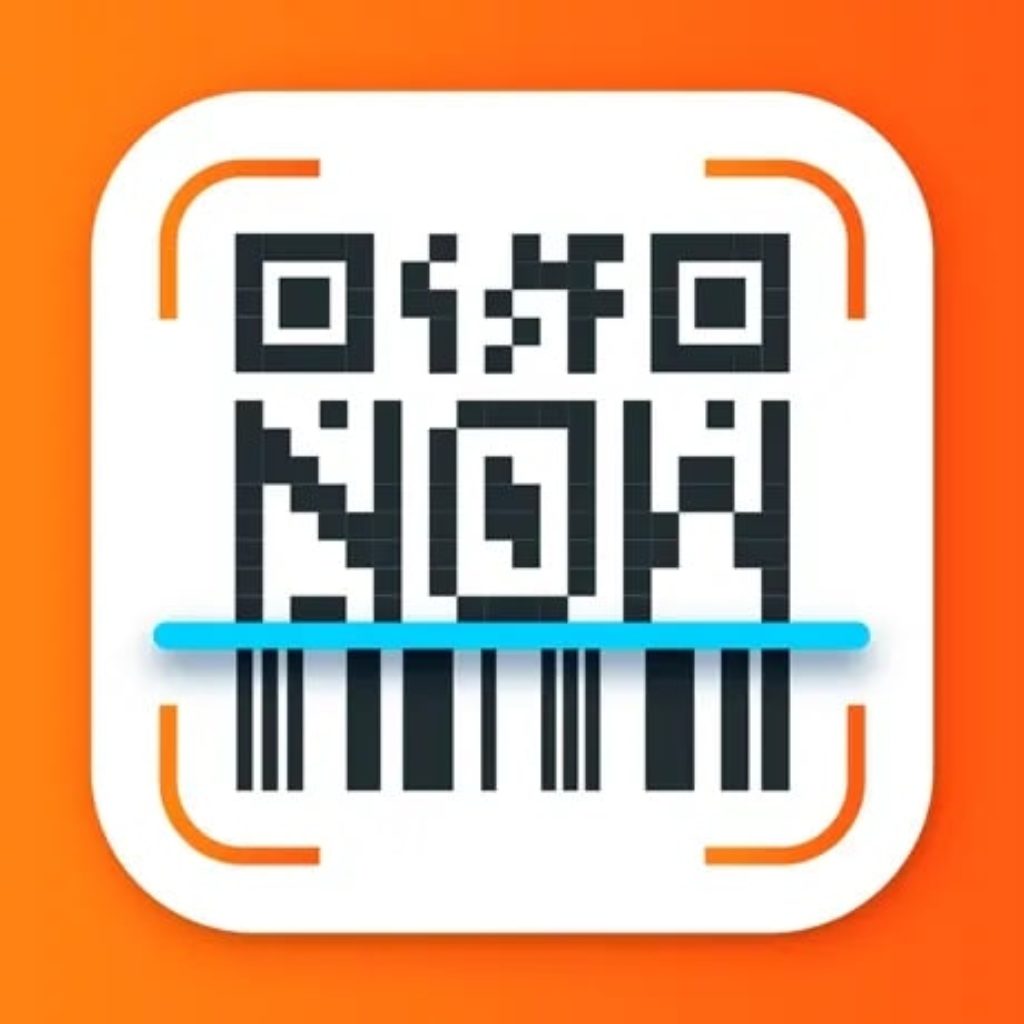 QR Code Reader is a unique and practical app for reading and scanning special code pictures on mobile devices.
With the help of this app, users can easily and quickly get access to the information, encrypted by codes and also save time while making orders, buying tickets, etc.
It quickly scans the information and instantly displays the relevant data on the screen. No more wasting time trying to get your phone so the code is in focus, the app automatically reads data from all angles.
Besides, the app provides the ability to save the history of scanned codes. This way, users can review previously scanned codes and use the information later.
The app also allows you to encrypt the information in a specially coded image by making your own cipher. You will also be able to customize it according to your desires and preferences.
Here you can also set a special name for each scanned code. This will allow you to find the necessary information within the app faster. The program also has a "share" function that allows you to send the scanned code via email, SMS, messengers, or social networks.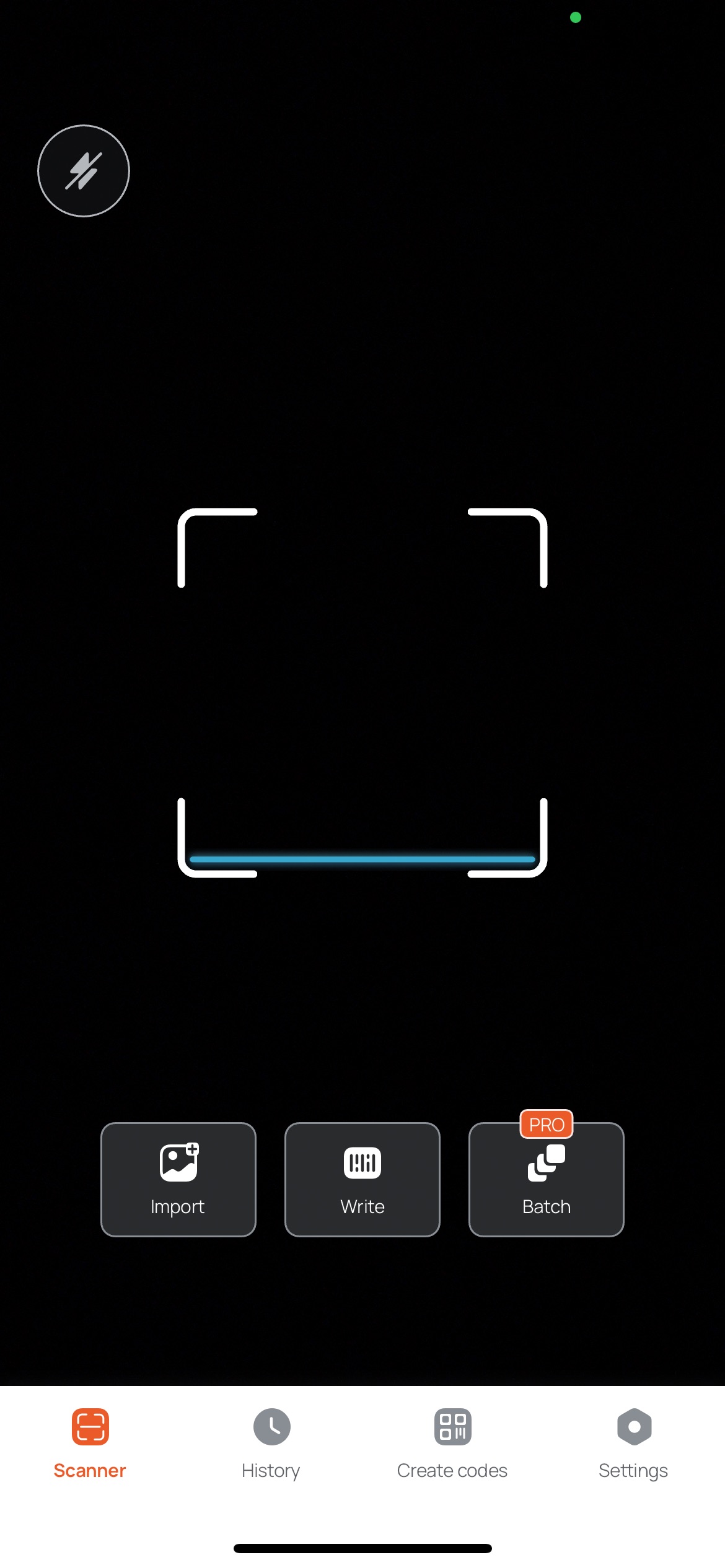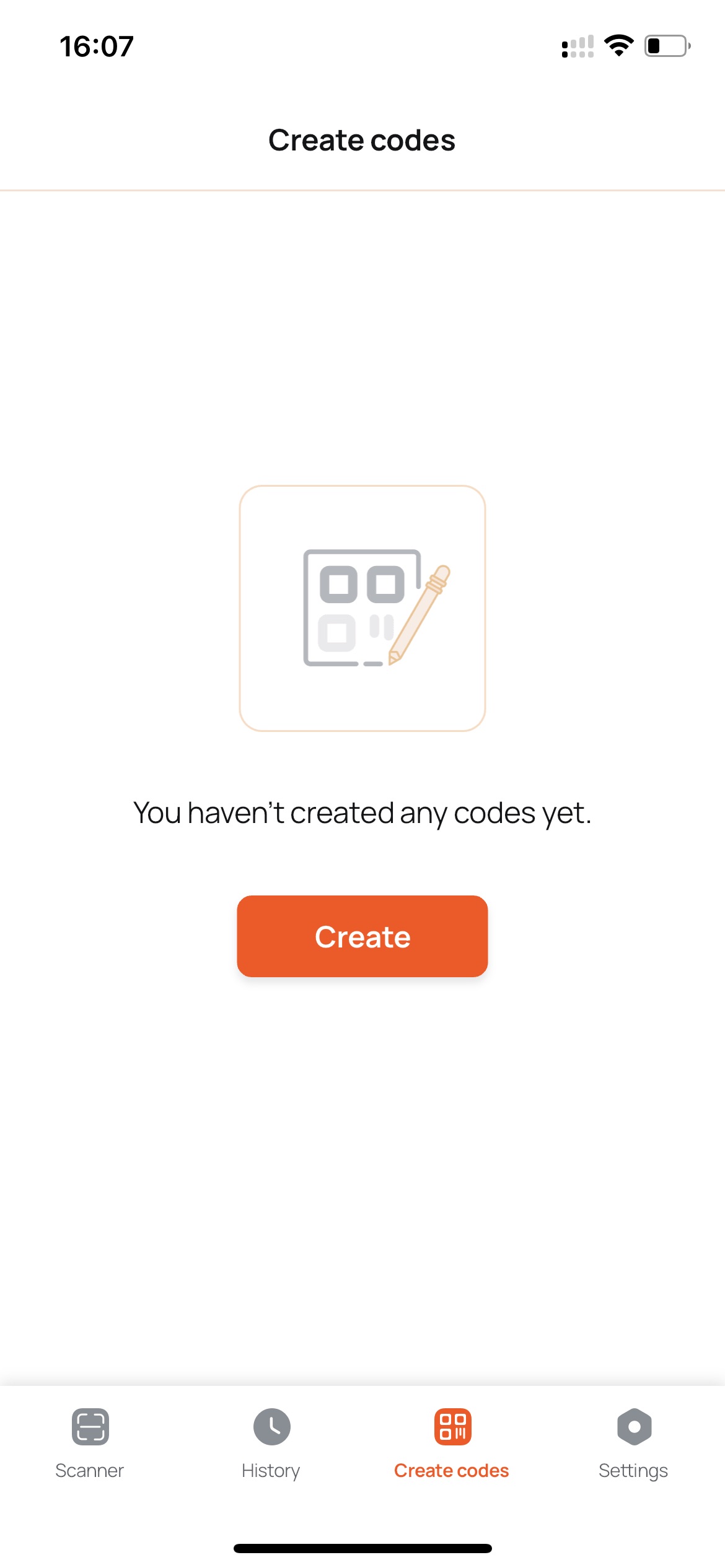 This app allows you to scan codes found in videos. With this feature, you can quickly read a special code image and get information without leaving the app. Besides, the app supports many barcode formats, making it versatile and as convenient as possible.

You may also like: 7 Best Home Inventory Apps With Barcode Scanner (Android & iOS)
QR Droid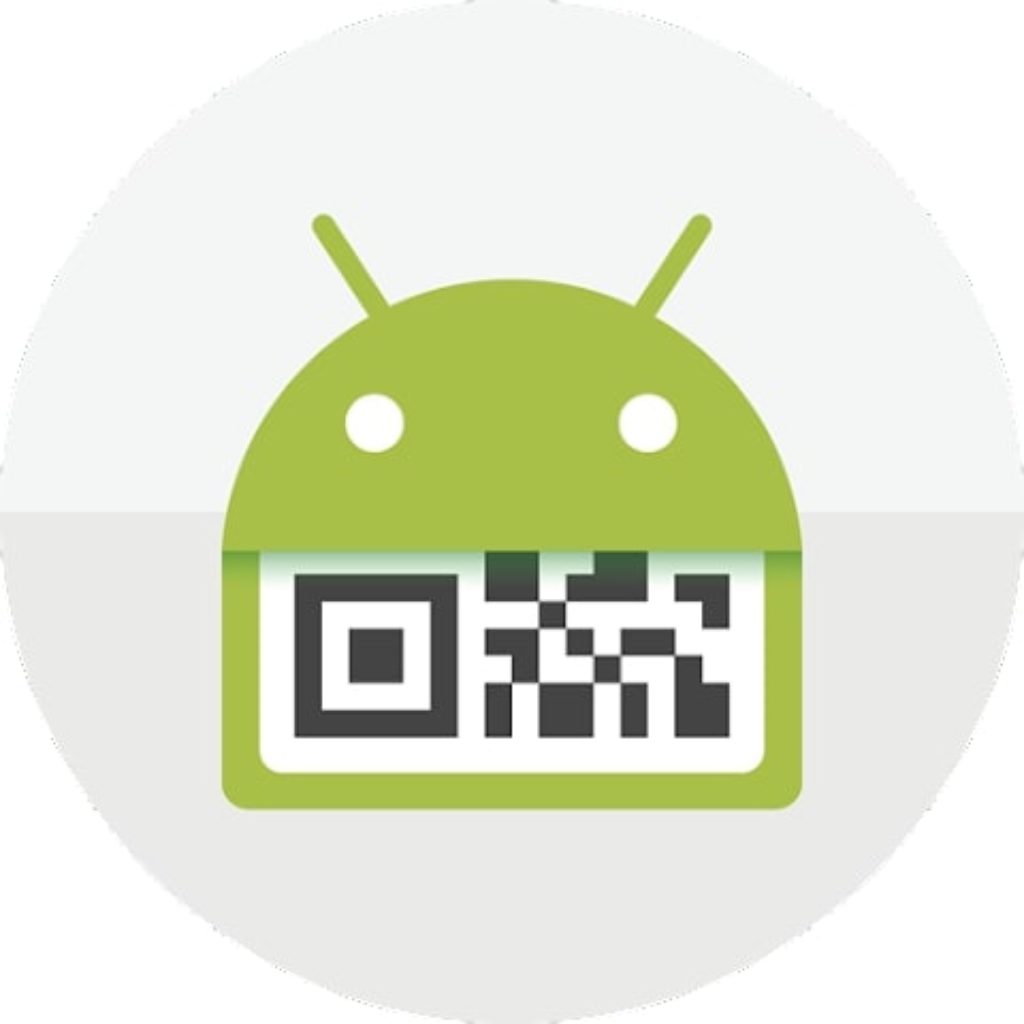 QR Droid is an app, which allows you to create, scan and recognize QR codes quickly and simply by your phone camera.
Special barcodes contain information such as website address, contact information, text message, location coordinates, and much more.
This app helps to recognize all the data presented. Just scan the QR code with the app and you can navigate to the website in one click.
One of the unique advantages of a QR code is that it can be used to recognize different types of information, as the program recognizes many formats of code images and ciphers.
Here you can create a QR code with your name, email address, phone number, website address, and other information.
When someone scans the QR code, they will have access to that information and can contact you if they need to. One of the main advantages of a QR Scanner is its ease of use.
To scan a code, the user only needs to point the device's camera at the QR code and the app will automatically recognize it. You will also be able to create and save new QR codes.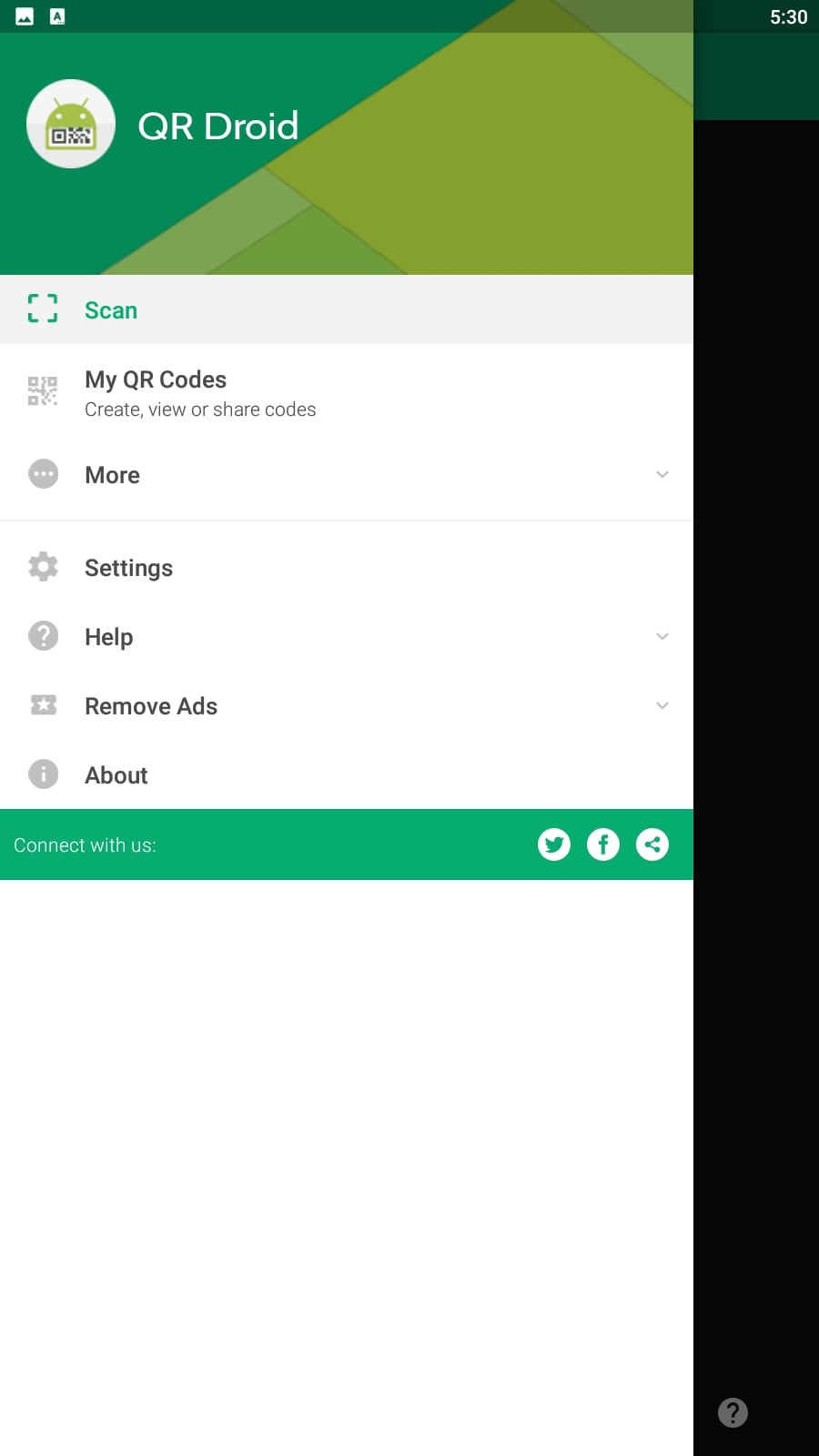 View the history of your scans to get access to the forgotten information. It's also possible to create notes and mark important information in the app so you won't miss it.

Lector QR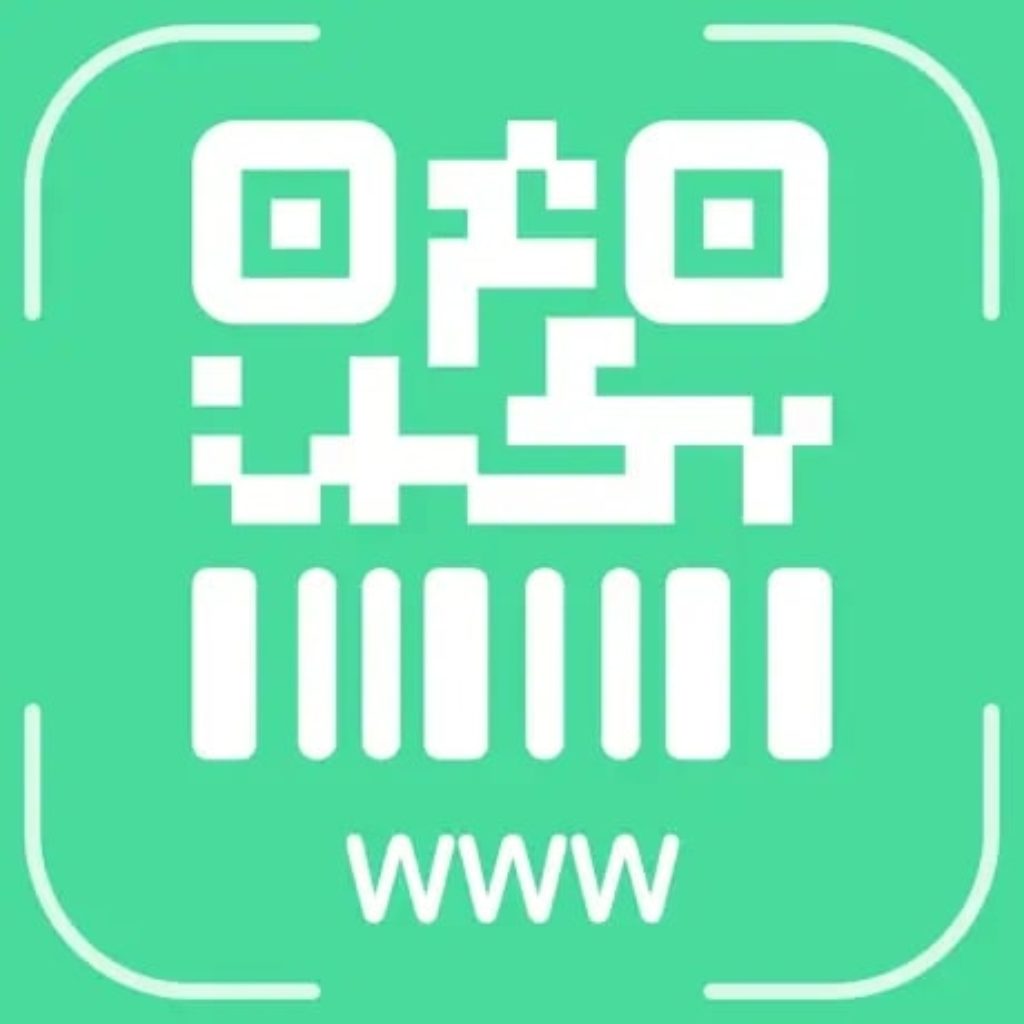 Lector QR is an affordable and convenient tool that will help to get all the necessary information from the scanned code in a few minutes.
With the help of the app, you can create your own QR codes and scan the codes of other users. One of the most unique functions of the app is the possibility to create your own QR codes and barcodes.
Users can create QR codes for their websites, e-mail, contact information, and other important data. Another feature of this app is the ability to save scanned information in their bookmarks and history.
Users can save products, places, and companies that they are interested in their personal collection, as well as view their scanning history. This allows users to easily sort and quickly find the data they are interested in, making the app as convenient and useful as possible.
It is a completely free app that requires no subscription and contains no ads. This allows users to enjoy the full functionality of the app without any restrictions. Users can scan codes using their mobile device's camera even without pre-setting.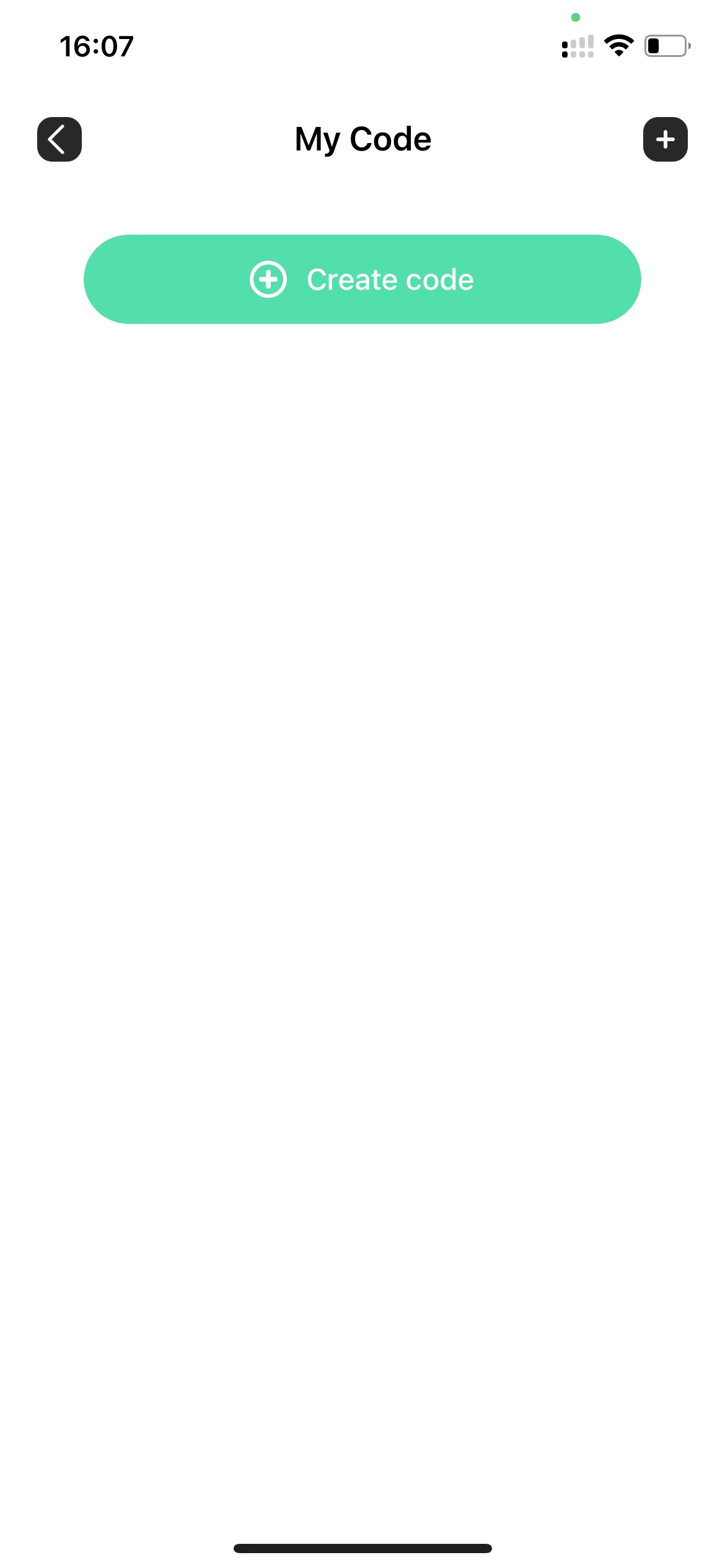 The scanning is instantaneous, so you don't need to choose a special angle and spend even more time on it. The app can scan QR codes containing website URLs, geographic coordinates, contact information, text messages, and other data types.

QR & Barcode Scanner Plus by Digitalchemy, LLC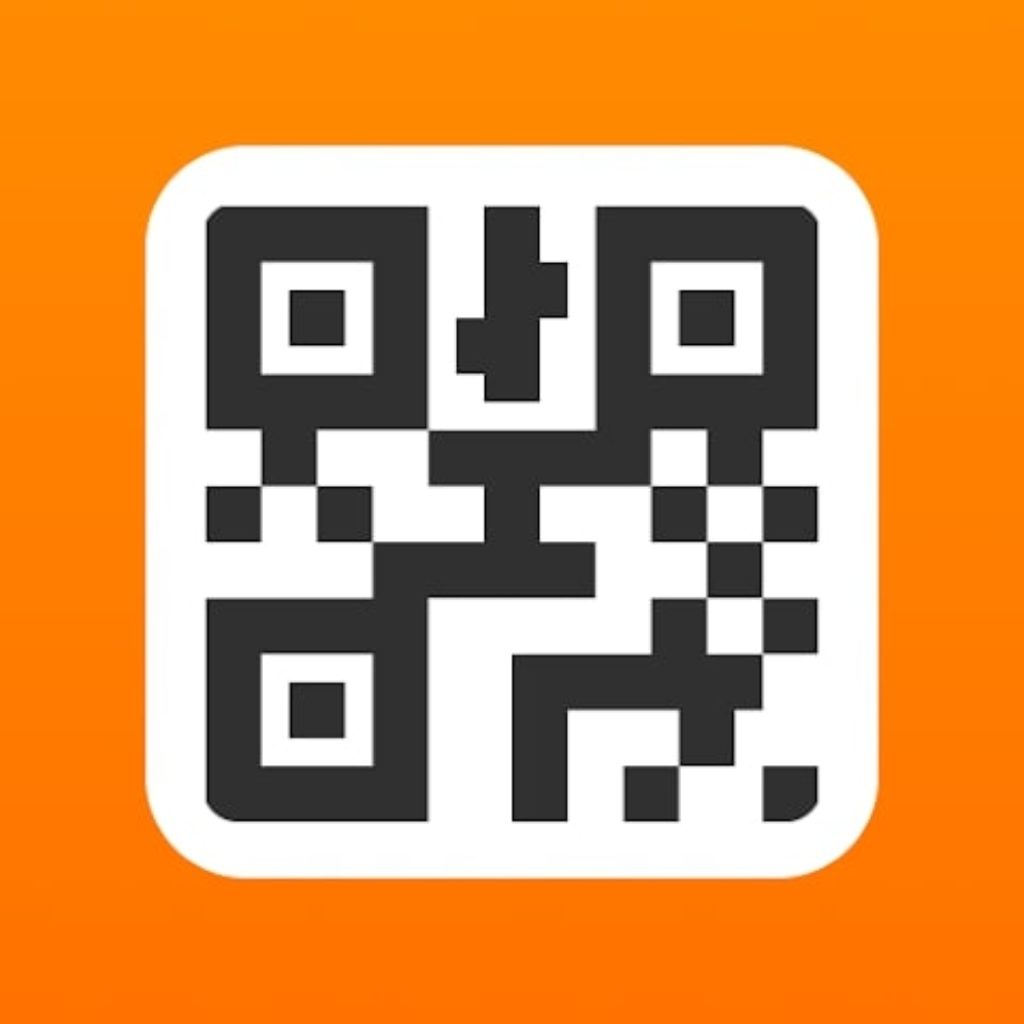 Code Scanner is a unique mobile app that helps users read and decode information contained in a barcode, QR code, or URL.
This app can also be used to save important information as a special code picture. You can access the history of scans so that you don't lose important information.
To speed up the scanning process in low light, you can connect the built-in flashlight. After that, the code will be automatically processed and all the necessary encrypted information will appear on the screen.
The app is easy to use because of its laconic and minimalistic design. To start scanning, the user just needs to point the camera at a bar code, QR code, or URL. Then, the app will recognize the information and automatically goes to the corresponding website or app.
The program also contains several extra features that can be seen as useful for users, such as the function of saving the history of scanned barcodes, QR codes, or URLs. This allows users to easily find information about what they have scanned as well as share this information with other users if needed.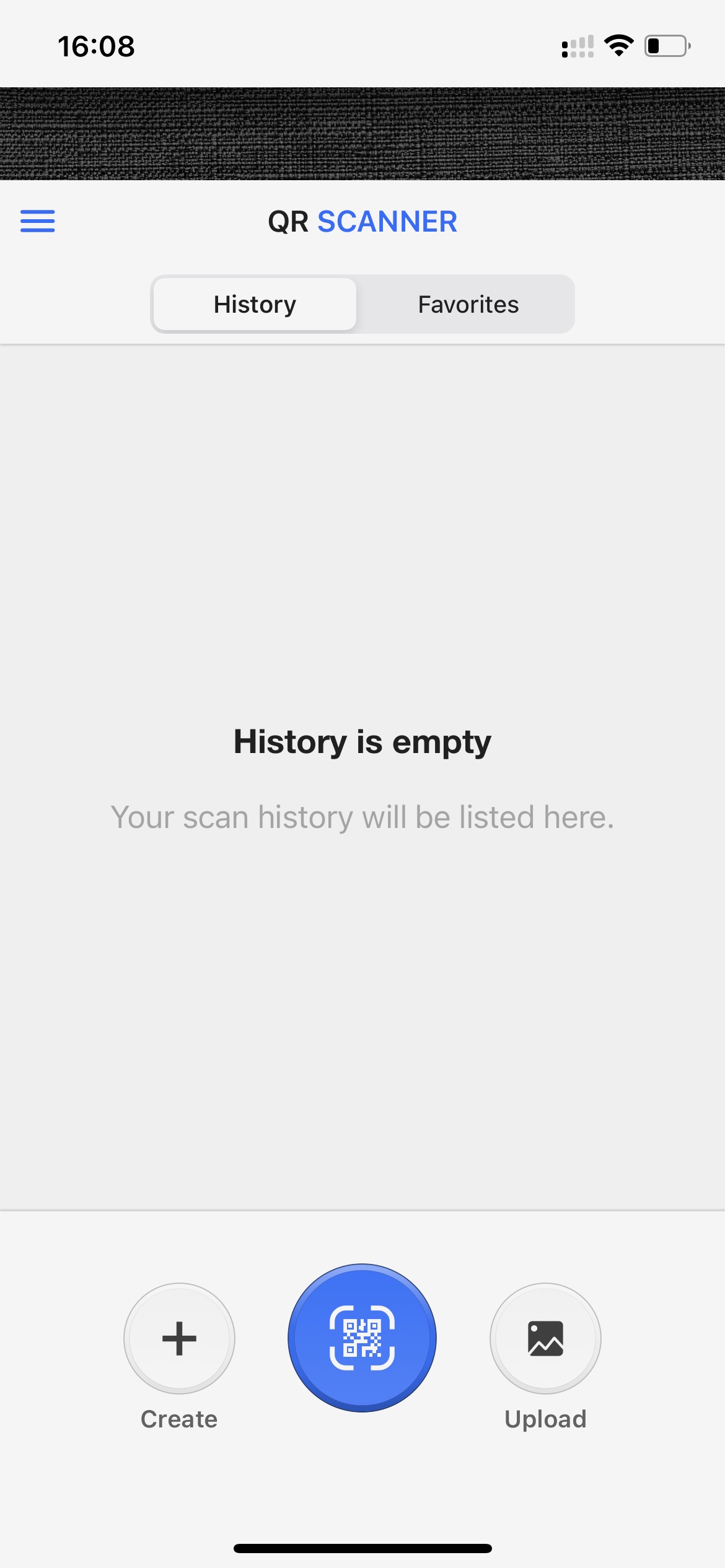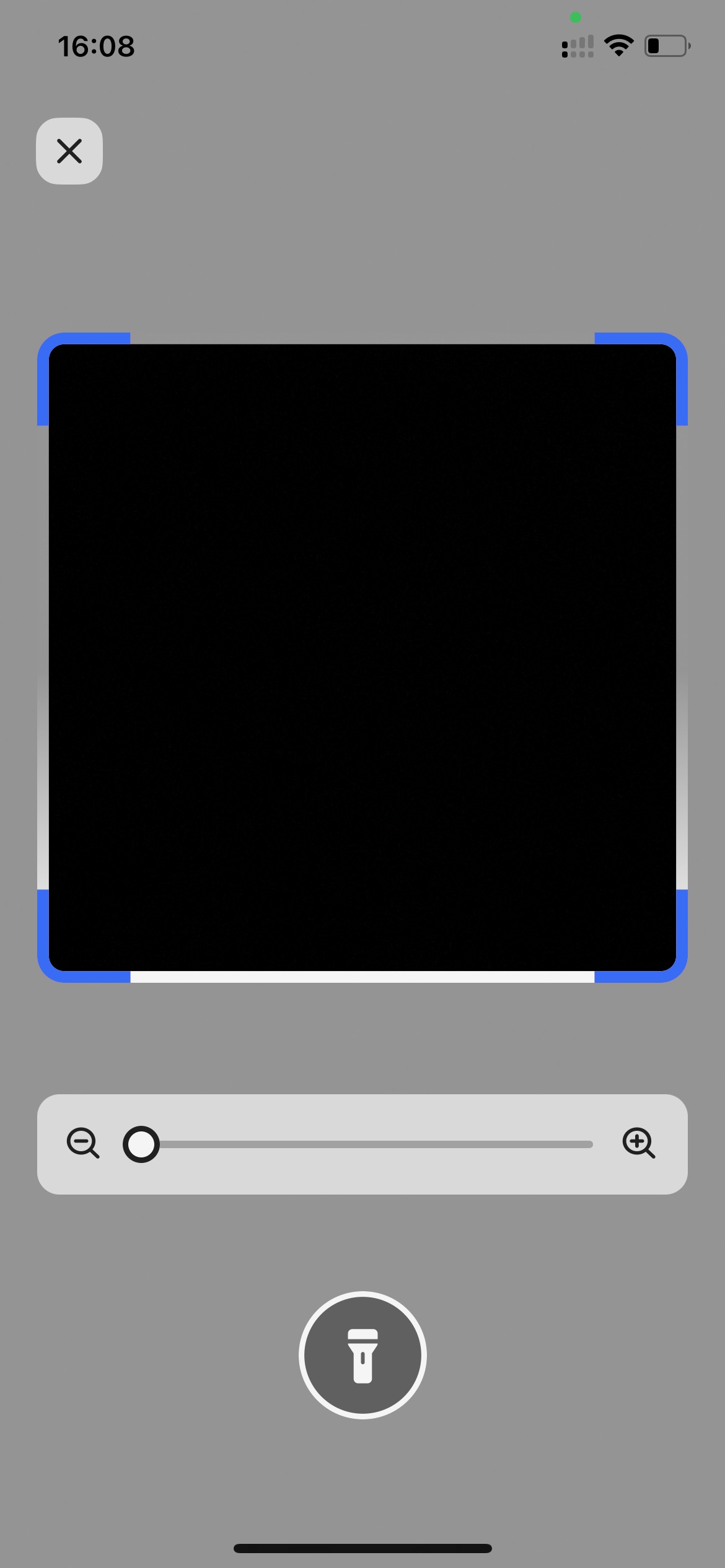 The app is completely free, so anyone can use it for their own purposes. Convenient and fast recognition of code pictures allows you to get all the necessary information from the cipher in a matter of minutes.


You may also like: 7 Best NFC Reading Apps for Android & iOS
FreeScan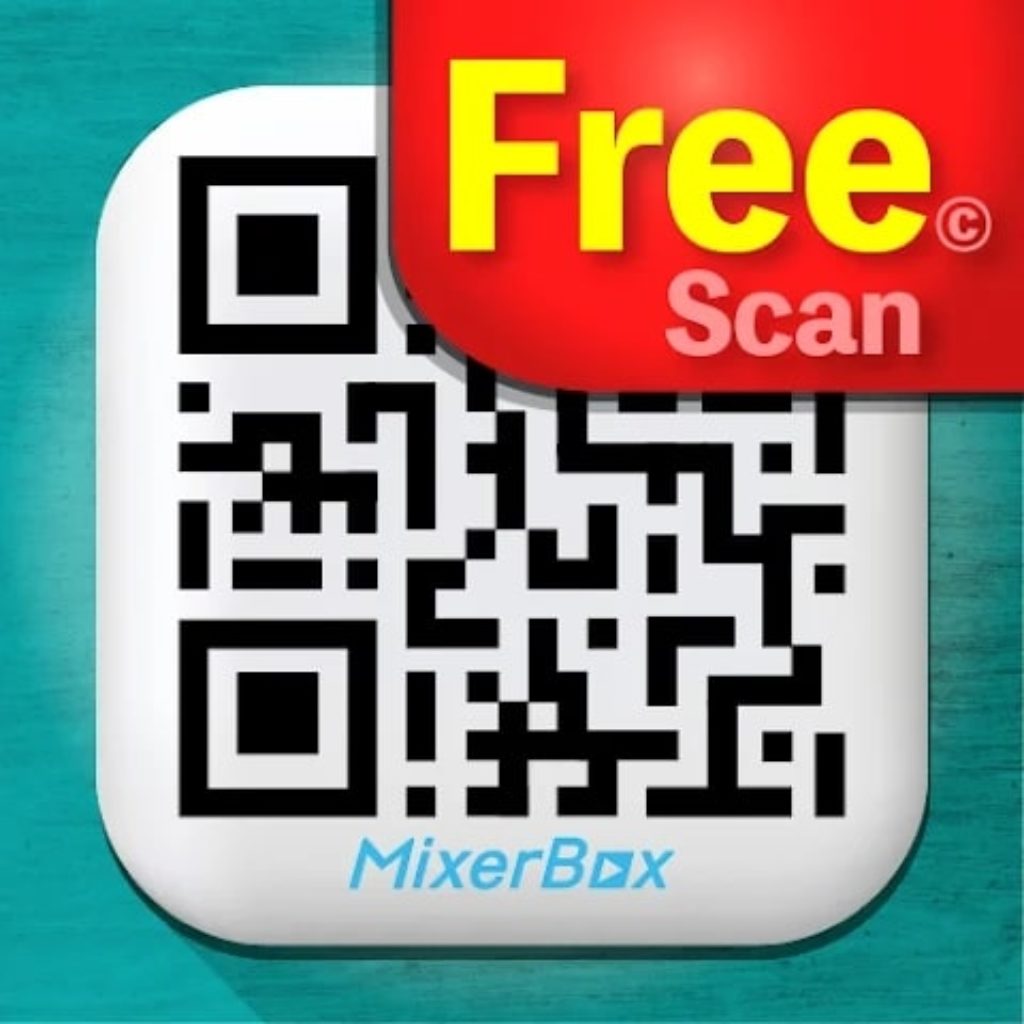 This mobile app is one of the most unusual and unique programs for scanning special codes. This is a combination of a barcode scanner and QR codes that you can read with the camera of your mobile device.
This app can scan not only barcodes and QR codes but also other types of codes. With this app, you can access encrypted information or links, websites as well as other domains.
You will always be able to track your search through the available archive. After each scan, the information will be moved to history and stored there until you clear it.
Use the program to search for products or information related to the code you scanned. The built-in browser allows you to quickly and thoroughly explore all the data.
The app has convenient settings that allow you to customize your scanning to your preferences and requirements. Scan information in complete darkness using the built-in flashlight. The app also provides the ability to sort through pre-saved scans.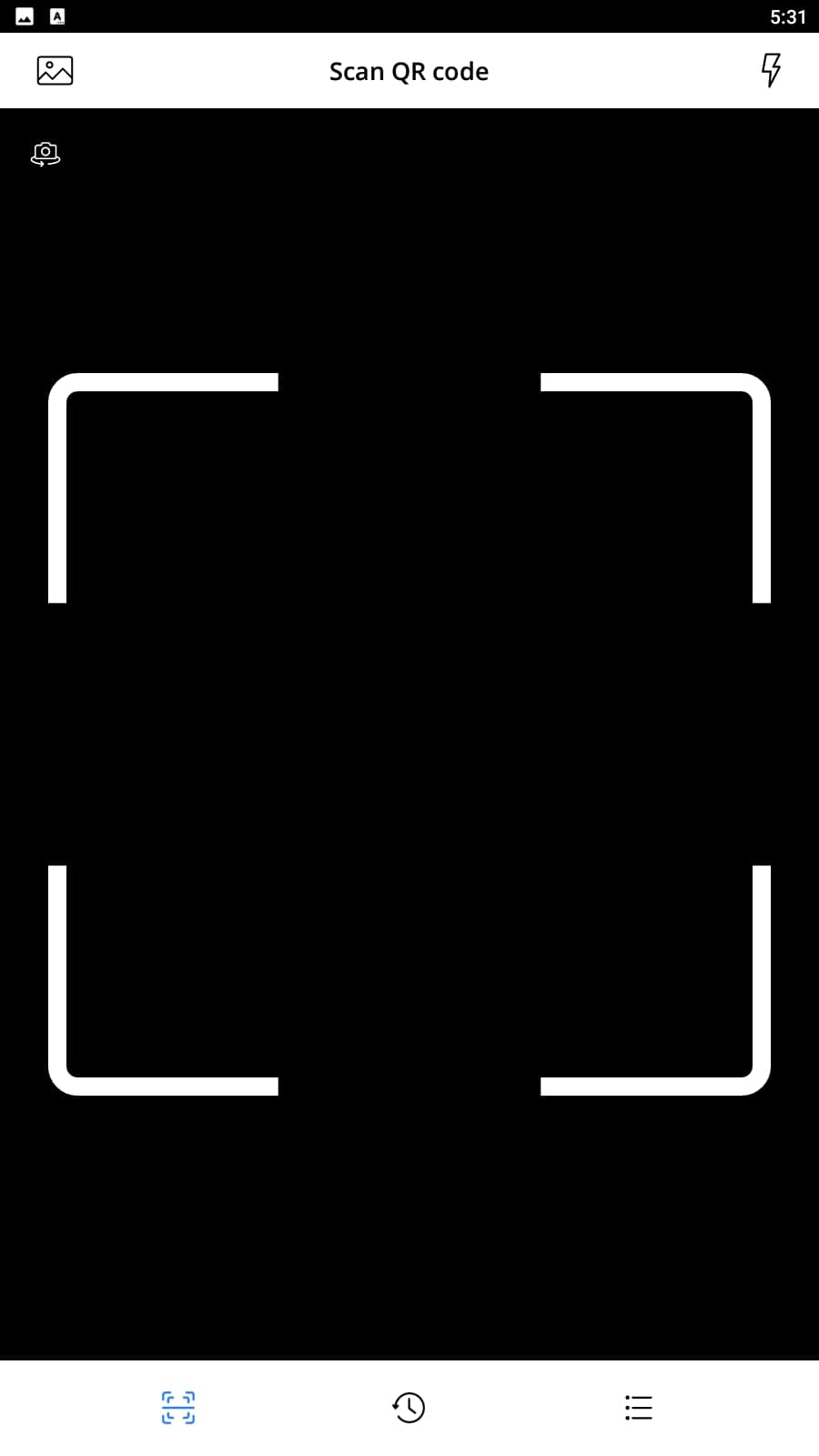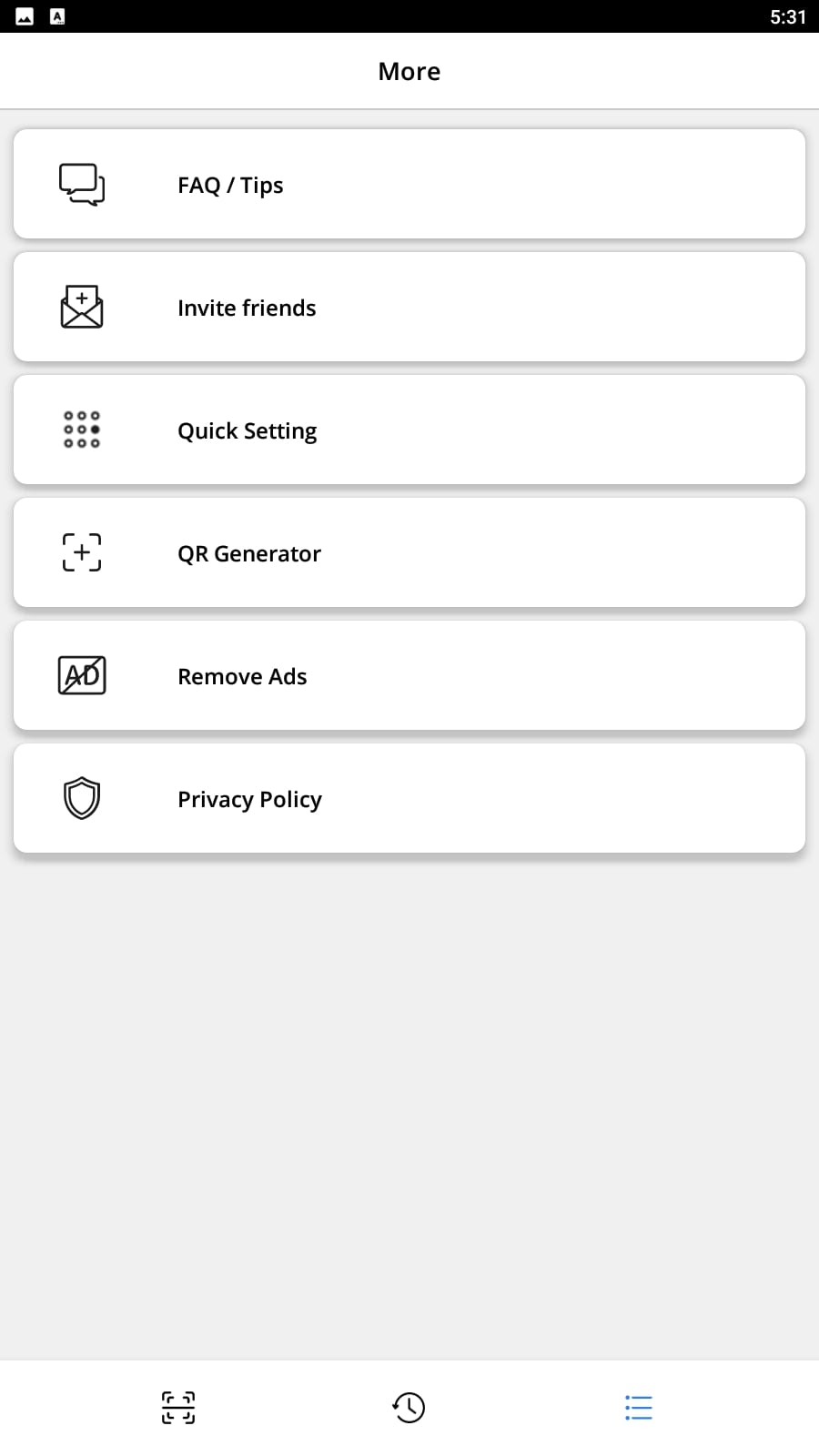 With the app, you can scan different types of codes, which makes the app unique and easy to use. Besides, the app allows you to share information from special codes with your friends and acquaintances.