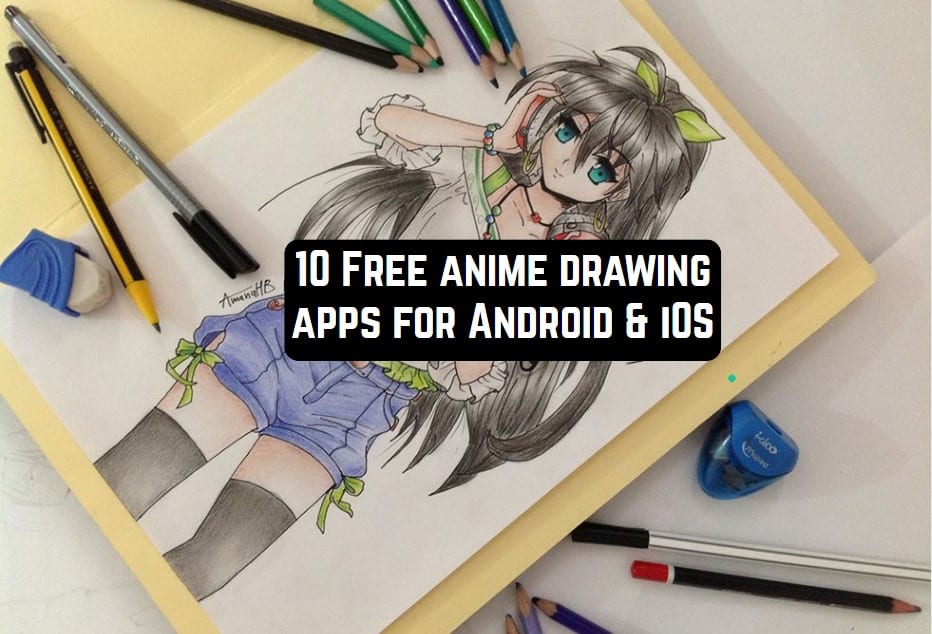 The characters and atmosphere of the anime in its own way stand out among other genres of fine art. Pictures are created both on canvases with a brush and paints, and with the help of special software, mainly graphics editors. In this article, we will look at several representatives of such applications in detail.
GIMP
GIMP is an analog of Adobe Photoshop, but with the main distinguishing feature – for its use, you will not need to invest a penny.
This program is a powerful tool for creating any kind of images, including anime. A wide range of tools and settings will quickly achieve the desired result. In addition, this program is also very popular, and therefore all the necessary lessons on drawing anime in GIMP can be easily found on the Internet.
JUMP PAINT
The application for smartphones and tablets allows anyone to easily create real manga. The application, free of charge, allows you to learn the technique of creating manga directly from the editorial department of Shonen Jump magazine. In addition, the application supports 9 languages: Japanese, English, Spanish, Portuguese, Korean, Chinese (traditional, simplified), French, Russian. This permits you to use the application from abroad.
The application contains everything you need to create manga: layers, screentone, and pens. The created work can be saved in the Cloud Storage. Features of the application will satisfy the requirements of not only beginners manga fans but also professionals.
Adobe Photoshop
This program is a great solution for creating anime characters! The app allows you to fully work with images, and no matter how many layers are there, it can work with HDR images, three-dimensional file types, and all this stands out for the excellent result of the final robots.
Photoshop is good because it is on a par with professional programs, for which you would have to pay a considerable amount of money … For beginners, this program will seem difficult due to the presence of a huge number of tools and functions, but it is worth paying a little attention to it, as everything gradually becomes clear and easy.
CLIP STUDIO PAINT for manga
Previously, this program was called Manga Studio, but with each update, developers added more and more features, and now it is used not only to draw manga. However, a set of tools pushes users to the fact that the main focus is not on the graphics editor, but on the creation of comic books. Thanks to unique opportunities, everyone can create their own unique project without practical knowledge and skills.
For an inexperienced user, the program has a perfectly illustrated step-by-step instruction on how to create manga.
While working on a project, you can more comfortably handle its specific section by taking out a separate drawing in a new tab. When viewing a finished page or even a whole comic, you are allowed to use the scaling tools – the program does not limit the user as a percentage of the separately enlarged fragment. This will allow you to conveniently examine the details and notice minor flaws.
Animation deserves separate attention because it helps to achieve the maximum quality of the project and decorate it with new effects, so that readers will get even more positive emotions.
Key features:
independent creation of comics, as well as teamwork on the manga;
a large set of drawing tools;
built-in catalog of templates that can be used in your projects;
project export to e-book formats;
simultaneous processing of several images opened in different tabs;
The demo version can not be used to complete the work due to limited capabilities.
How to Draw Anime & Manga
Are you a crazy anime fan? Do you want to learn to draw in anime style? If you answered the two previous questions positively, then the following application is for you. This program will help to learn to draw in the style of anime. It contains detailed step by step lessons on drawing a particular character, actions, etc. All you need is to watch the lessons and training, training and training again and the result will not take long.
All the lessons are divided into categories. In each lesson, there is a detailed instruction with pictures and descriptions. With this application, you pretty quickly learn how to draw: anime girls, anime cats, dragons, pokemon and other cartoon characters from the anime.
Best Manga Drawing
A collection of step-by-step instructions with which you can quickly master the technique of drawing any Anime and Manga characters or simply improve your artistic skills.
Here you can find step-by-step drawing lessons with simple shapes and lines, you will learn how to draw your favorite characters correctly and beautifully or to invent your own.
DrawShow
DrawShow: Anime Manga Tutorial is a fantastic application for manga lovers, allowing you to create your favorite anime heroes on your device with an Android base.
The software is designed for users who want to learn how to draw the characters of Japanese comics. You do not need training or experience – with the help of a special technology, the program will show the basics of drawing with the help of strokes (from small details to well-developed images). Repeat the movement behind the instructor, gradually putting the necessary strokes. Without time, you will learn the basics and you will be able to draw beautiful pictures and create your favorite image.
The platform is a program for vector drawing, where the user in the process of creating a picture uses a variety of functions. Use free tutorials on various subjects, such as buildings, equipment, portraits or wildlife. Thanks to the vector scaling function, images can be resized without reducing the quality of the illustration, and drawing details on a mobile device will be quick and easy. Create gifs and share social achievements with friends. Become popular by getting likes from fans. Show talents with DrawShow.
Application features:
a large number of illustrations that can be drawn from start to finish thanks to the project;
convenient and clear interface with a detailed description of the work;
a good selection of tools for creating the proposed paintings;
feedback from the developer who seeks to complement and refine their project, taking into account the wishes of users.
Draw Anime: Manga Tutorials
Draw Anime: Manga Tutorials – enjoy the best app to learn how to draw anime for free. Now you will become a professional in creating manga characters, comics and animals!
Learn to draw manga and anime, improve your artist skills, learn how to draw animals in an animated style. Everything is very easy here, follow the step-by-step instructions and memorize. If you love Japanese culture, then the application is created just for you. The program will teach you to draw anime characters, manga, comics and drawing various parts of the body. Watch amazing and simple videos, listen to the lessons in great detail and enjoy the user-friendly interface.
You have the opportunity to share your work with friends in all social networks.
How to Draw Anime – Manga
A simple and interesting method of drawing the most popular characters of anime manga! Try to draw yourself, show your friends and teach the children! With this application, drawing such manga characters as Naruto, Vegeta, Goku, Ichigo Kurosaki, and Rukia Kuchiki will become a trifle! Each image is divided into many steps, each of which individually is very simple, but all together give a stunning result.
Draw where you are more comfortable – at home, at school, at the institute, or directly on the asphalt! Learn to draw everything you want using our simple instructions. No matter how well you rate your artistic skills – with our application you will achieve excellent results! This application contains more than 70 instructions for drawing anime characters!
Easy Manga Drawing Steps
The application is a detailed instruction on drawing in the style of manga. This program is designed for mobile devices, with which you can learn to draw in the style of manga and not only.
With their help, you will master the anatomy, composition, postures, and backgrounds. Watch and repeat. You will notice that each time your work will get better and better.
Draw portraits or dynamic shots, hone your skills, drawing body parts and facial expressions. Learn to build faces and shapes.
If you like this unique style of drawing, if you like anime or dream yourself to start drawing your own manga, then this application is just for you!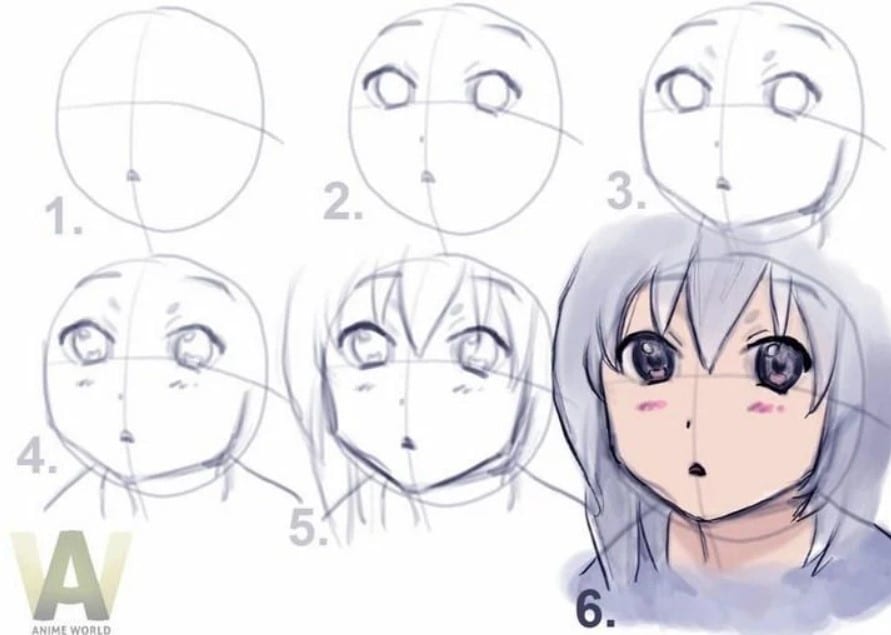 ---
Here is an overview of the most common and convenient applications for drawing anime manga! If you know or use another program, please write below in the comments and we will definitely pay attention to you!