Life with diabetes has never been easy. Thankfully, scientists invest lots of time in the investigation and the development of technologies that will make this burden easier for those special people. On our website, we collected the best apps for diabetes here.
In the article down below you will find the best Bolus calculator apps and websites that will help you to calculate your daily dose of insulin.
BolusCalc
A simple Bolus calculator for diabetes. This app offers nothing extra – just the things you need. It can't stand out for its design, but it get the job done.
In total, the app has 5 sections:
The Simple Insulin Bolus Screen: this section will count your daily dose of insulin that you must get, by calculating the carbs intake.
Simple Insulin Scale: this scale generates an insulin dose for those people who have the fixed intake of carbs daily.
Full Sliding Scale: it creates a total insulin scale (in such formats as CSV, HTML or PDF) for people on MDI based on carb ratio, ISF, and target BG.
The Correcting for Arrows: helps people to detect if they're going in the right direction with their die, with positive and negative arrows.
The School Resourses: this section will redirect you to the useful sources and websites about this disease.
Overall, the app has been appreciated by various people throughout the years so we recommend it to all Android and iOS users with diabetes.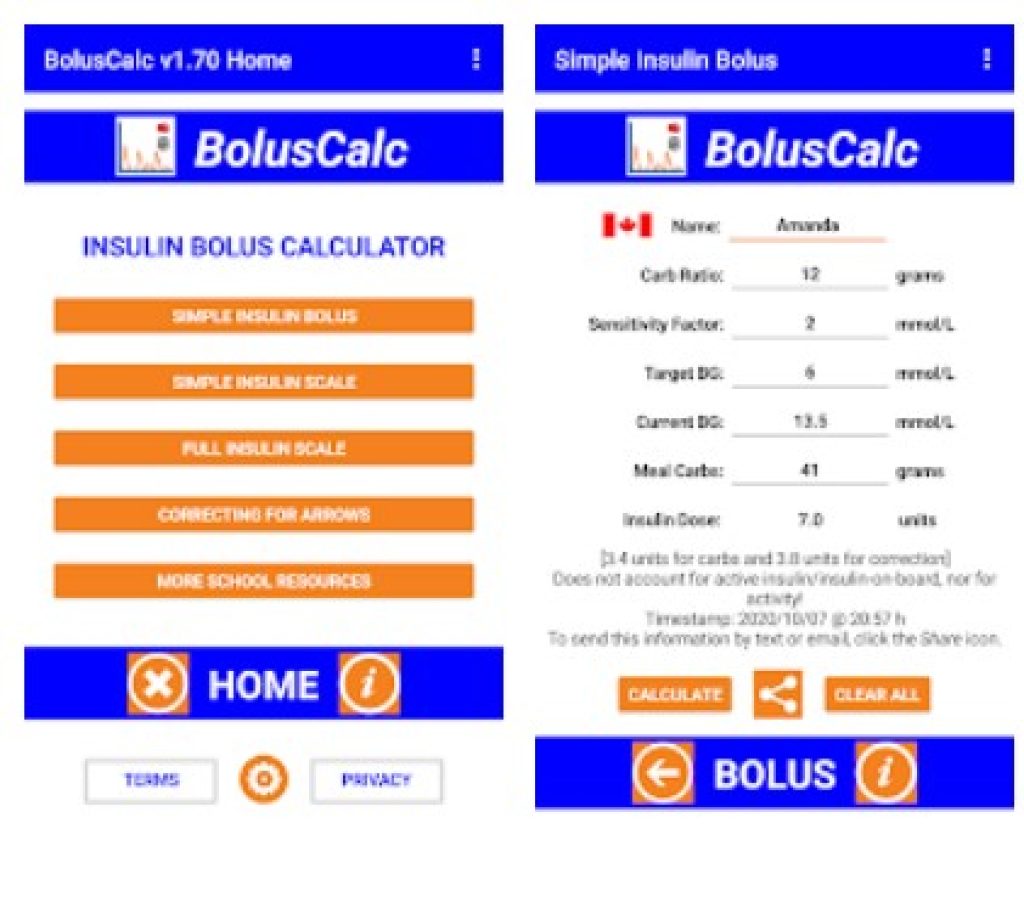 You may also check: 11 Best medication tracker apps for Android & iOS
mySugr – Diabetes Tracker Log
This is not just a Bolus calculator app, this is a fully equipped assistant for all diabetes. It will make all people with this disease compile the best routine possible.
What you need to do is to constantly put your data into the app so it can track your progress and can make the right calculations.
By the way about calculations – there is a special section for Bolus calculator, that will count the precise dose of daily insulin for you speficially. However, this option is mainly available to the residents of the United States and Canada.
And we couldn't just end this review without mentioning the effort that the developers put into the design of the app – it's quite seldom case in this niche. mySugr will be convenient to use even for older users.
Measure your step activity, blood pressure, do all the necessary check-ups using mySugr.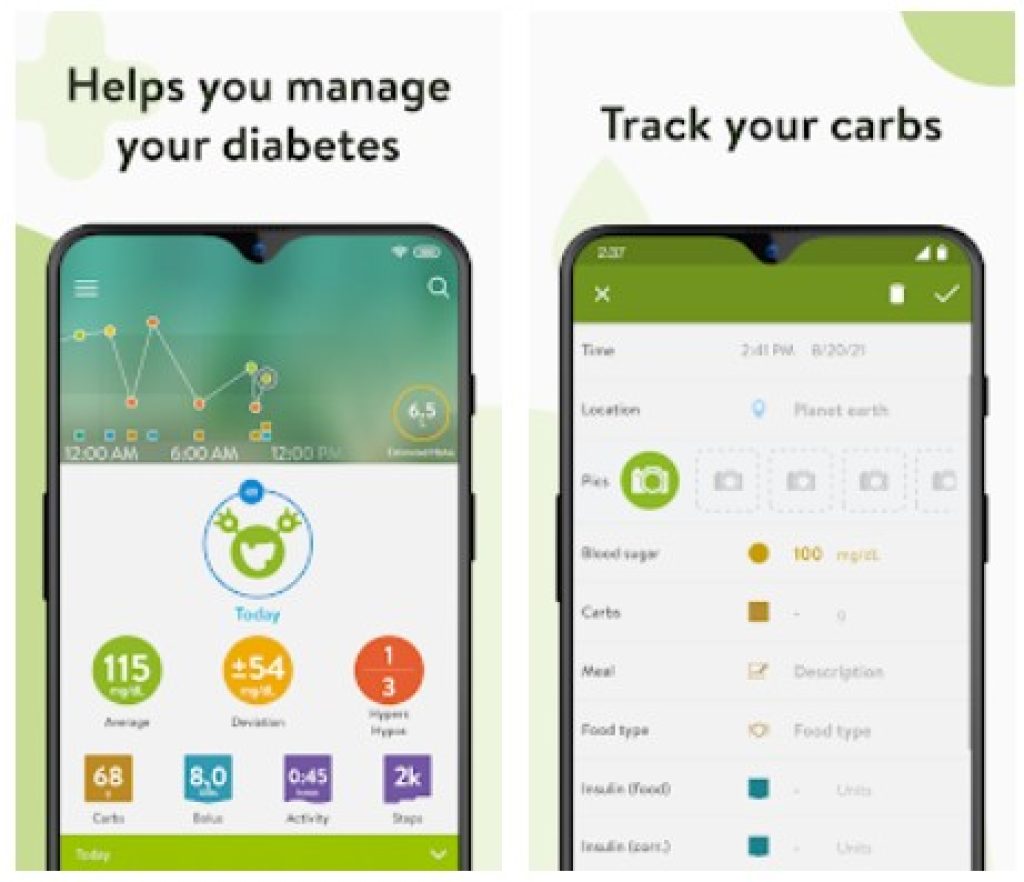 Insulin Calculator
We can't say the same about this app, but hey, there are not so many Bolus calculator apps on the market. And yes, for those who don't know Insulin Calculator is actually a Bolus calculator.
This calculator doesn't stand out for its amazing design, but it can help you to calculate your daily dose of insulin based on your data. You need to put in the information about how many carbs and other medical substances you take daily and Insulin calculator do the rest of the jo for you.
The optimal result will be demonstrated as the diagram with 3 sections which is really cool and convenient for any user. The app is not that popular but you can use it as an alternative.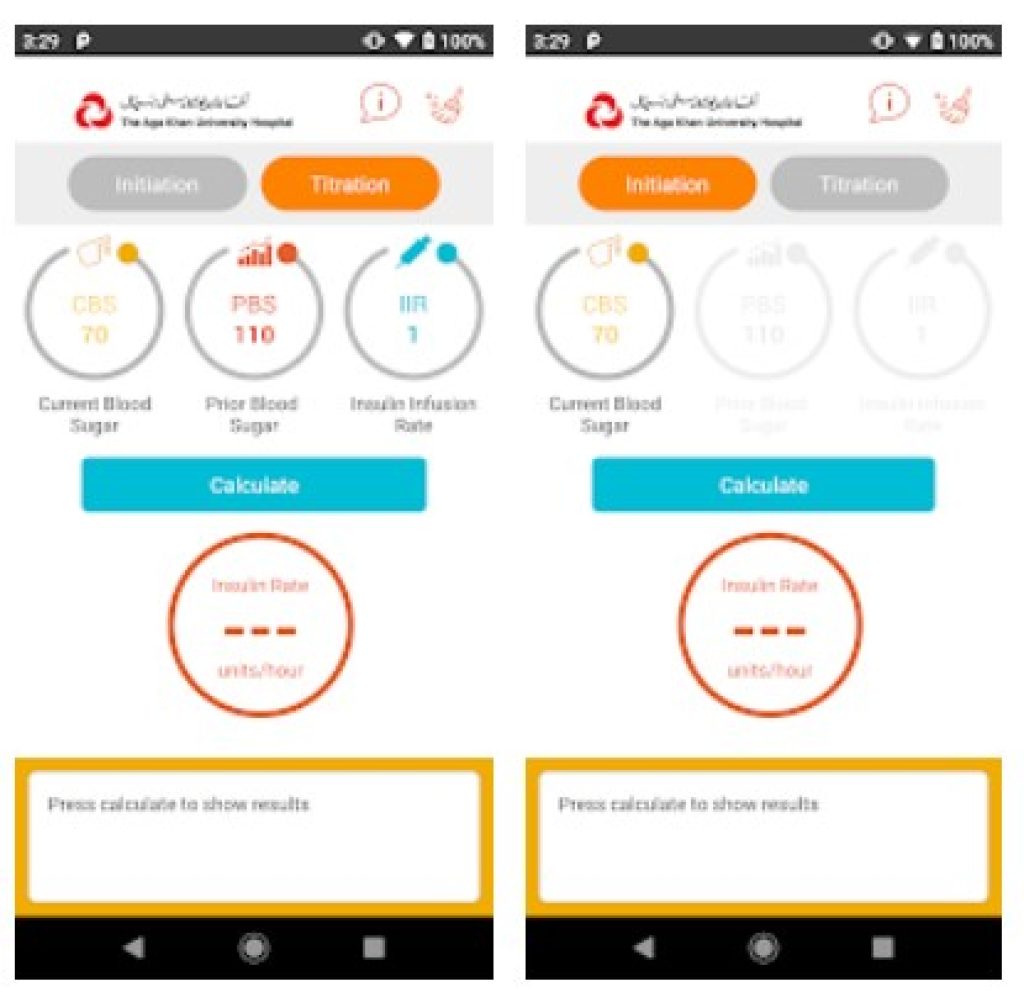 You may also like: 11 Best medical ID apps for Android & iOS
The Royal Children Hospital Melbourne
It's not an easy task to find an online Bolus calculator that truly works, but somehow we managed to do that. This online calculator developed on the website of the Royal Children Hospital Melbourne will help you to count the daily insulin dose for your child or you.
You just enter all the necessary ratios to the form and press "calculate". The calculation happens in a second. We would like to thank this organization for such a tool that is totally free.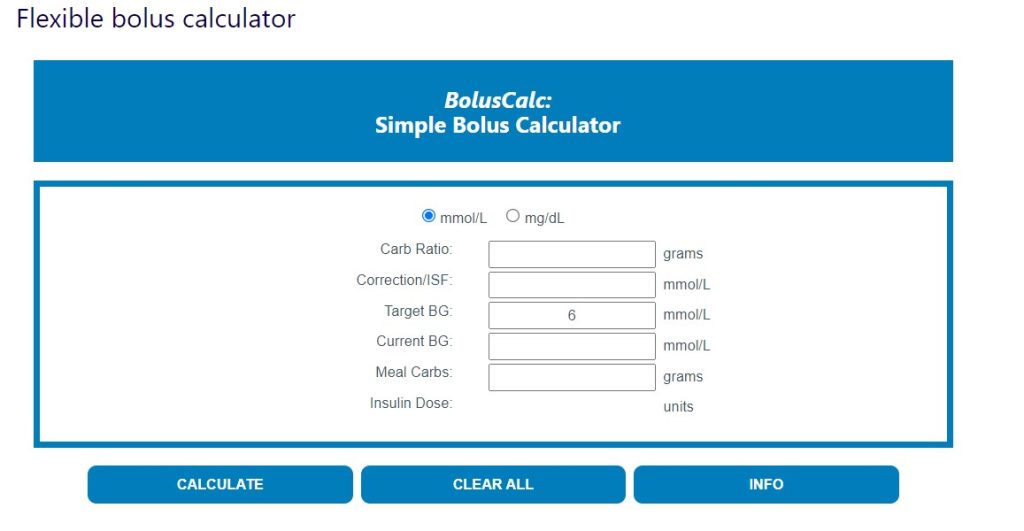 You may also check: 17 Best nutrition and diet apps for Android & iOS
Insulin Dosage Calculator
Another online Bolus calculator, but this one seems to be more elaborate than the previous one. Here you got the filling form on the left, and you need to click on it and then enter the data.
You need to enter your carbohydrate data and then the blood glucose level. Basically, nothing new. As a bonus, you will find a useful informational article below the calculator with a bunch of advise for diabetes how to keep track on their blood sugar.