Wanna make viral fiery videos to impress your friends and follower? Then keep reading this article!
There are loads of apps to add fire effects to videos for Android & iOS that let you make a masterpiece in a blink of an eye. The concepts o these apps may vary, but all of them let you add cinematic fire effects to your vids with easy steps. Some apps may even help you make a full-on film right on your phone.
We've gathered together the best apps in that category you may try. Take a look!
GoCut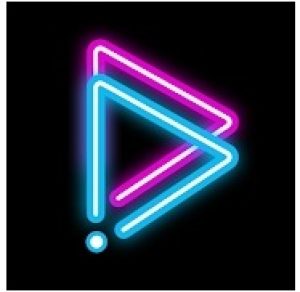 Let's start with GoCut — a video editing app that lets you express all your creativity.
Sooth to say, there are dozens of worthy video editors on the market by now, but this one is quite outstanding. The thing is, it's mostly dedicated to various FX, so if you wanna make trendy vids — you can't go wrong with this one. The app covers all the most popular FX like glowing lines, fire, neon, VHS, Kira, and more. For now, there are already over 100 FX, and more are on the way.
The goon news is, the developers take all FX updates seriously — they are not being added just to increase the collection. Thus, when the new FX is added — it's something you would like to try. All the F are carefully sorted by categories, so you don't get lost in the variety of options. You may also add the most-used effects at your faves for quick access.
As for the mechanics, everything is beyond simple — just tap on the FX, and it will appear on top of your vid. Herewith, you get to regulate it' transparency, play with color correction, and so on. The app also covers neon and fiery brushes that you can use to draw whatever you need.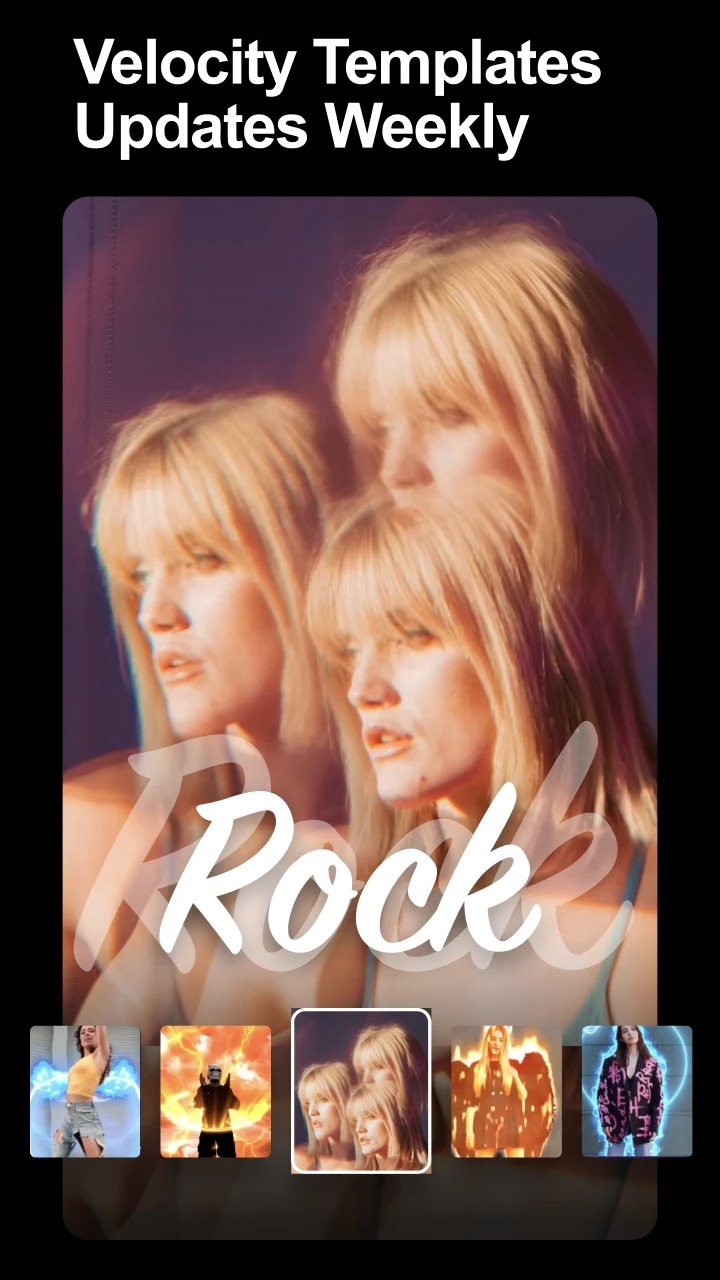 You may also like: 9 Free Video Overlay Apps for Android & iOS
VideoShow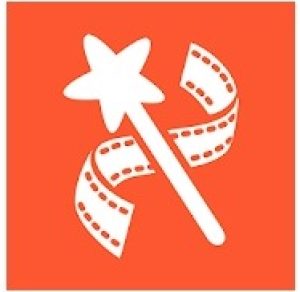 Next, we have a movie maker app with a wide FX collection.
Apart from the previous one, this app is not focused on effects only, so you can actually edit a full-on vid with the help of it. The app lets you cut and merge pieces of your vids, add transition, regulate their speed, play with filters, and so on. It also supports the double exposure tool, so you can layer the vids in various modes.
Additionally, the app comes with a huge compilation of music tracks you can use as a soundtrack. Speaking of the FX, the app covers all the essential ones such as fire, water, snow, neon, glitter, and all that. All the effects are sorted by categories and the new ones are being added regularly.
In case you're not experienced in editing, the app covers various ready-ade templates with you can use as a base for projects. All you'll need to do here is to adjust the tempo and select the clips and pics to use. The app comes with no ads, and you won't need to pay to remove the watermark as well.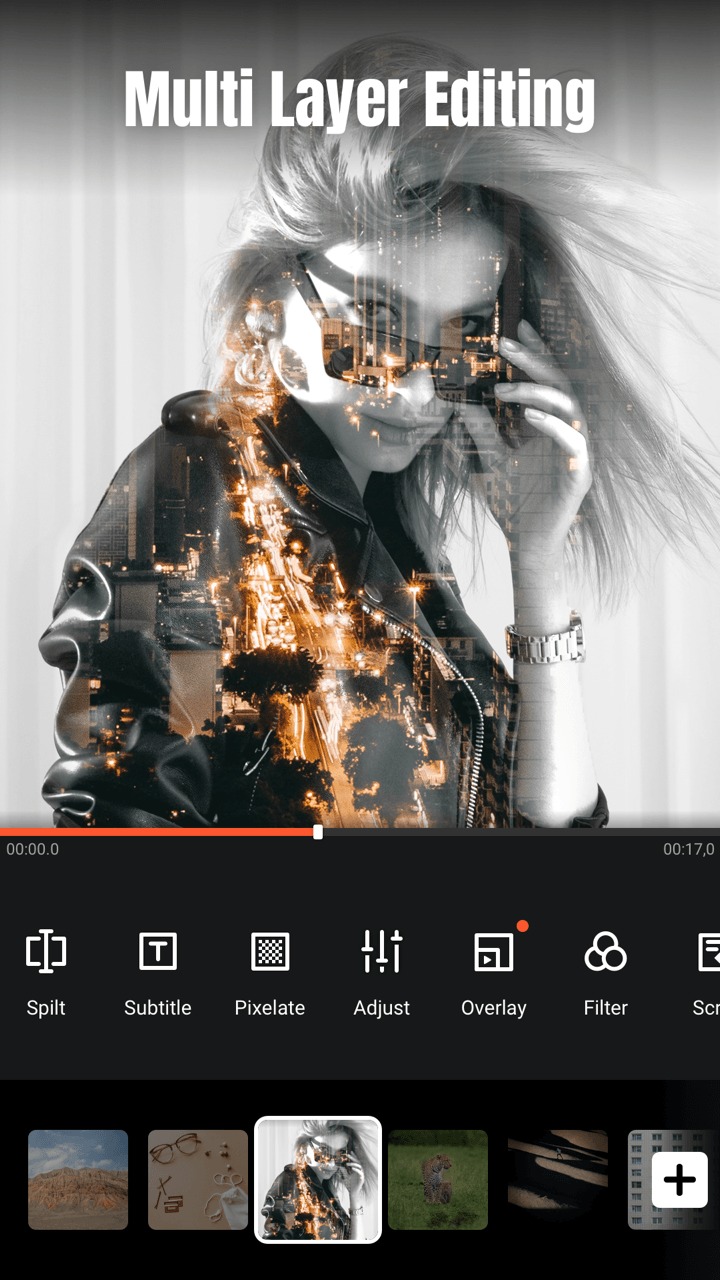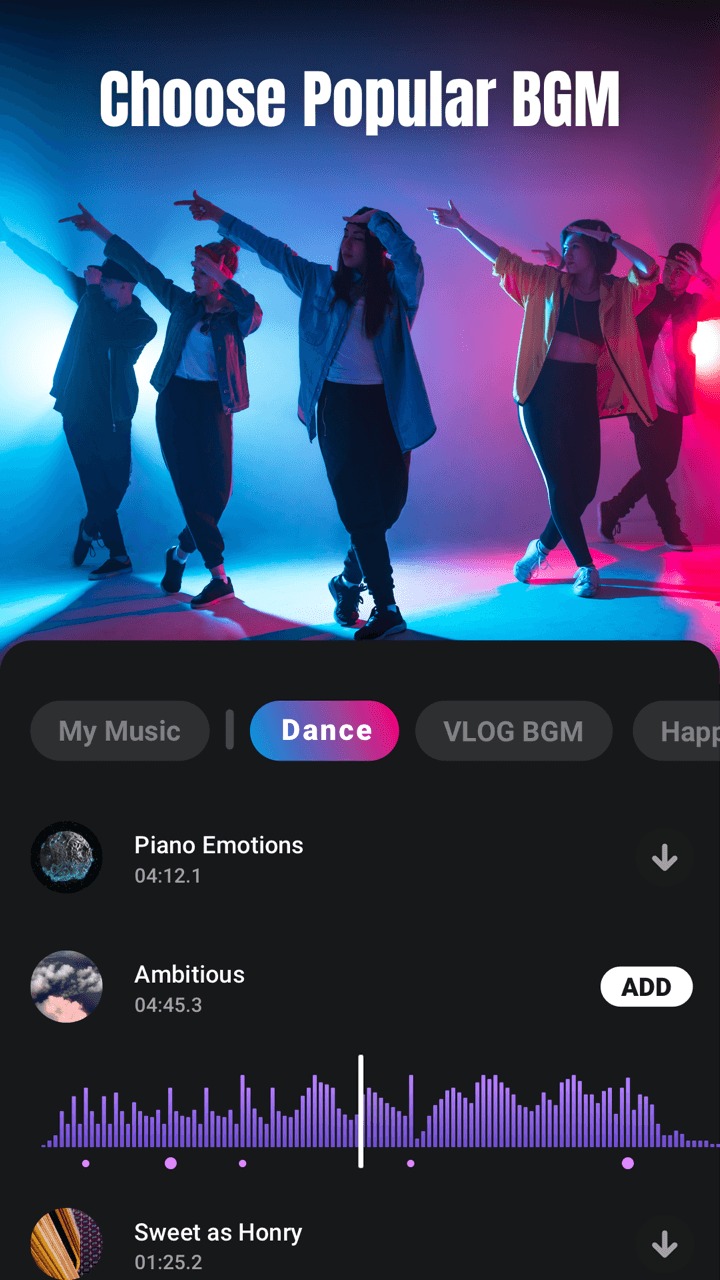 Videoleap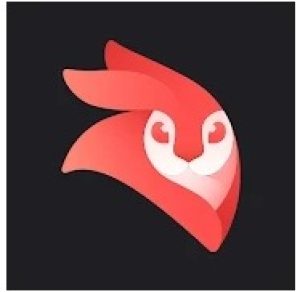 It's an editing app that lets you create professionally looking clips easy as pie.
The app comes with a wide compilation of artistic effects, stickers, and filters that you can use to bring your ideas to life. To be more specific, there are such effect packs as neon, retro, glowing lines, prism, fire, lighting, and more. All the FX are customizable, so you can regulate their transparency and size.
The new FX is being added regularly, so you'll always have smth new to try. Beyond that, the app covers a double exposure tool with detailed layer transformation and multiple blending modes. You'll also get to cut and merge your vids, and add cinematic transitions to them. The app even covers a green screen compositing, so you could try to make a mini-film right on your mobile.
All the basic instruments for speed control and color correction are added as well. You'll also get to add captures and frames if needed. Besides, the app comes with several sound editing instruments that let you add fadings, control the volume, and all that. The app comes with no watermark and an unlimited number of undoes/redos.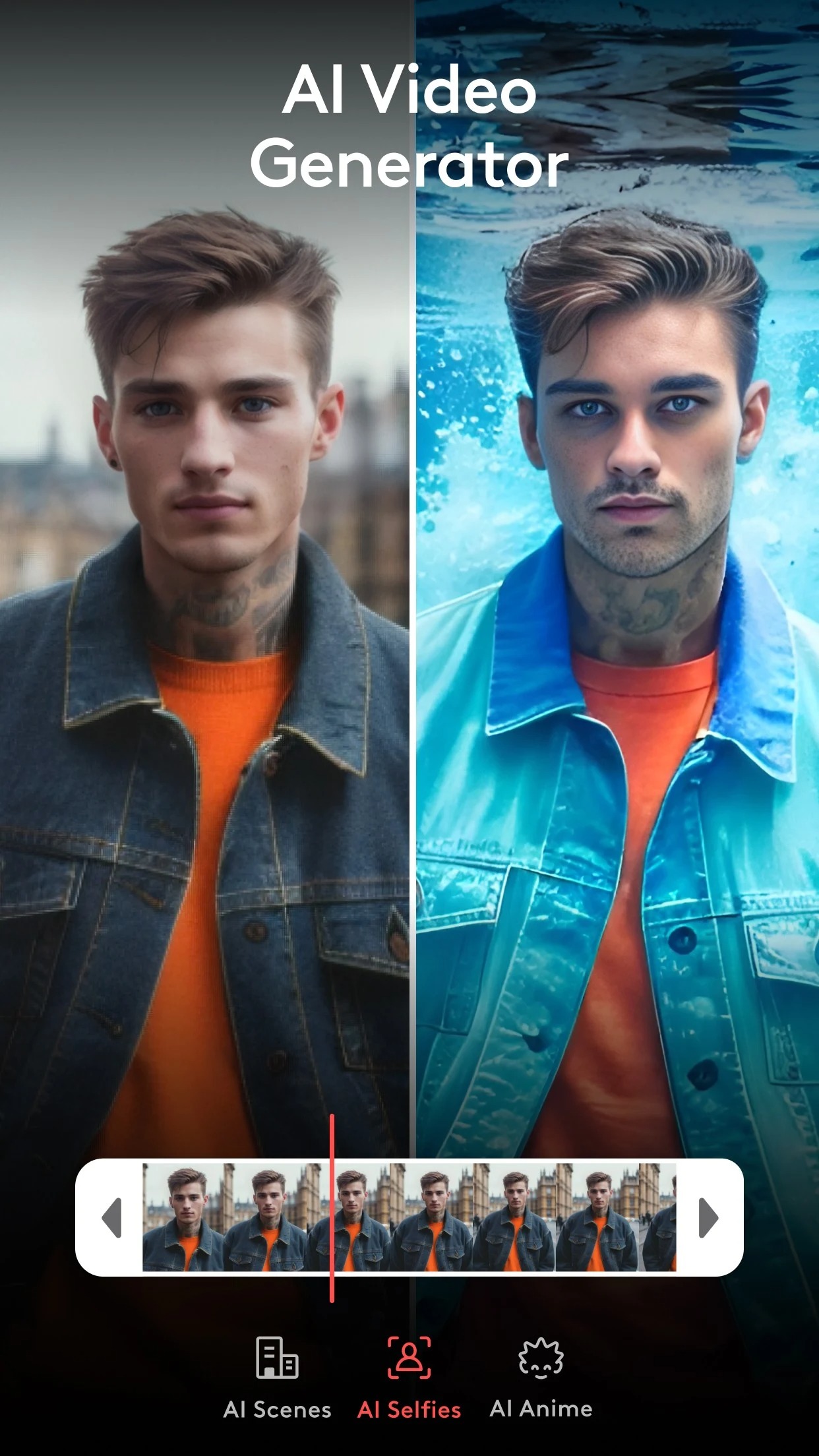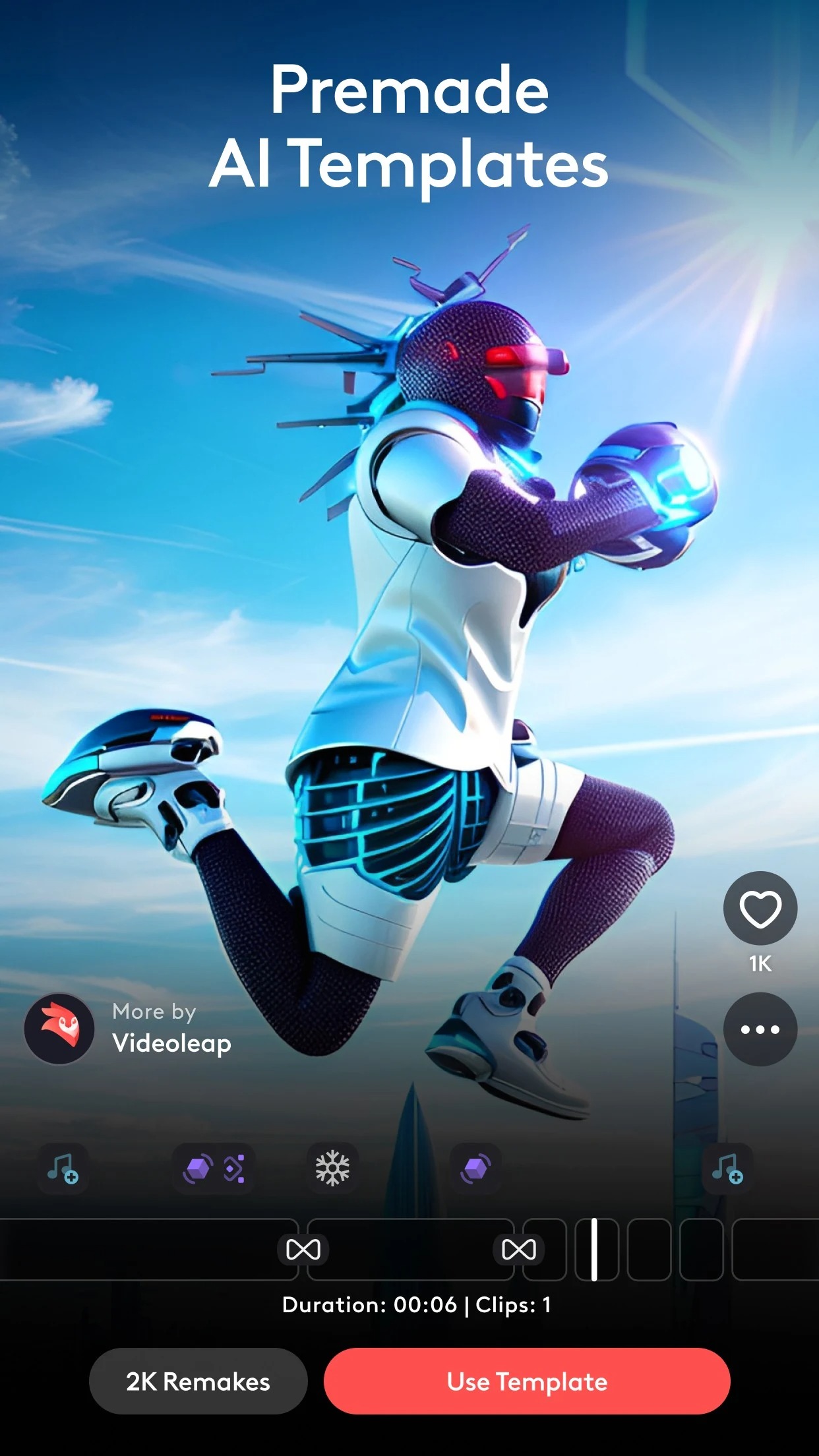 Magi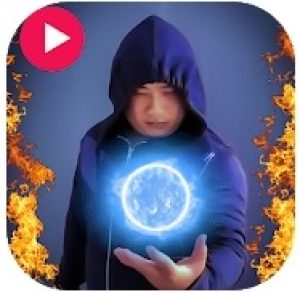 As you may guess by the name, this app lets you create cinematic clips with simple steps.
We've all seen these TikTok vids that look like they were made with pro video editing software. You know, the folks that hold fire in their arms, control water splashes, and all that. sWell, that's what this app is here for — to let you gain the same result with way fewer efforts. Truth be told, you'll hardly need to put any effort to get a nice result with this app.
The mechanics are as simple as they can be — you just need to choose and effect, and follow the guide to shoot the vid for it. That's right the app will even tell you how to stand and what to shoot for it to look realistic. Of course, you need to remember about good lighting, and at least a decent video quality, but that's pretty obvious.
Speaking of the effects, there are plenty of fiery ones such as fiery flames, magic fiery symbols, explosions, and all that. Along with that, the app covers a pack with water FX, a lightning pack, and the ones that let you play a superhero (although the quality of this one is not the best).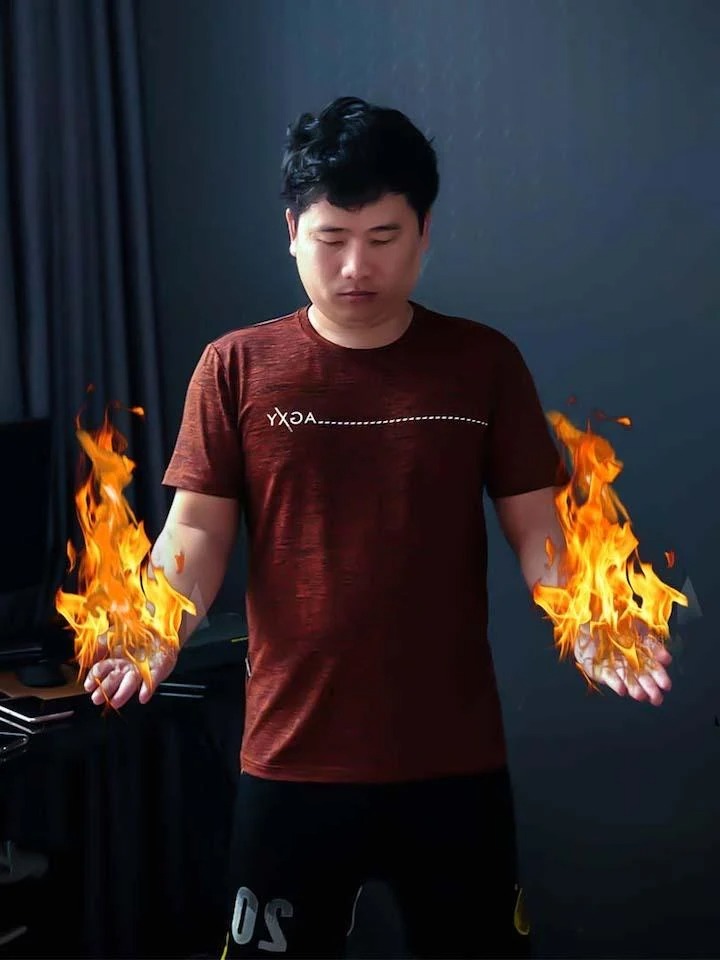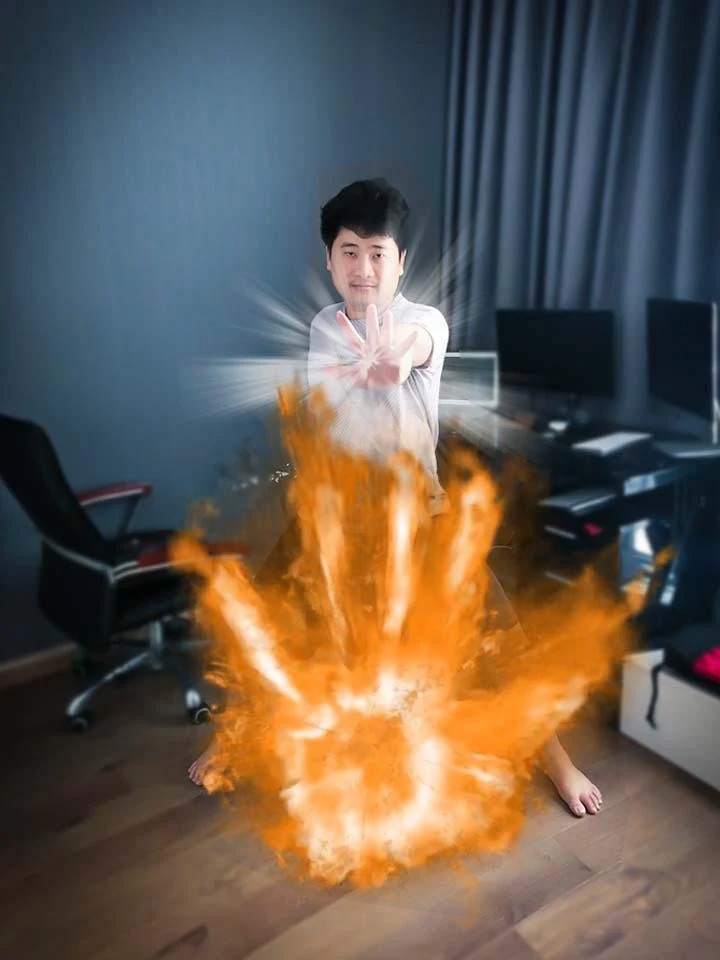 FxGuru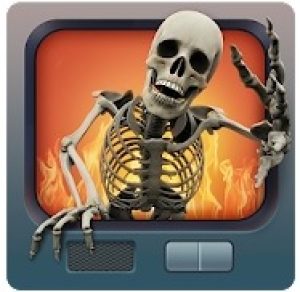 This app is a different breed — it lets you make a full-on mini-film right on your device.
In the first place, this app is fully dedicated to special FX, so if you need to cut and merge your vids — find an extra app for that. This app is practically a compilation of FX packs inspired by big-budget movies. Herewith, there are packs for different movie genres such as horror, sci-fi, actions, and all that.
The question is — does the effects look good enough? Yes, they do, but don't expect a truly cinematic quality from it. But if the goal is to impress your friends or followers — this app is more than enough. Speaking o packs, the app covers the ones with drone strikes, meteor impacts, a tornado, major fires, and more. There are even several UFO-related packs if needed.
For now, there are already over 90 FX for you to try, and more are on the way. Once you've picked an FX and the vid, the app will give you instructions on where to place it At first, it will look like a red overall, but once you'll choose the place it will turn into an effect. The app doesn't affect the quality of your vids, and there's no watermark, which is great.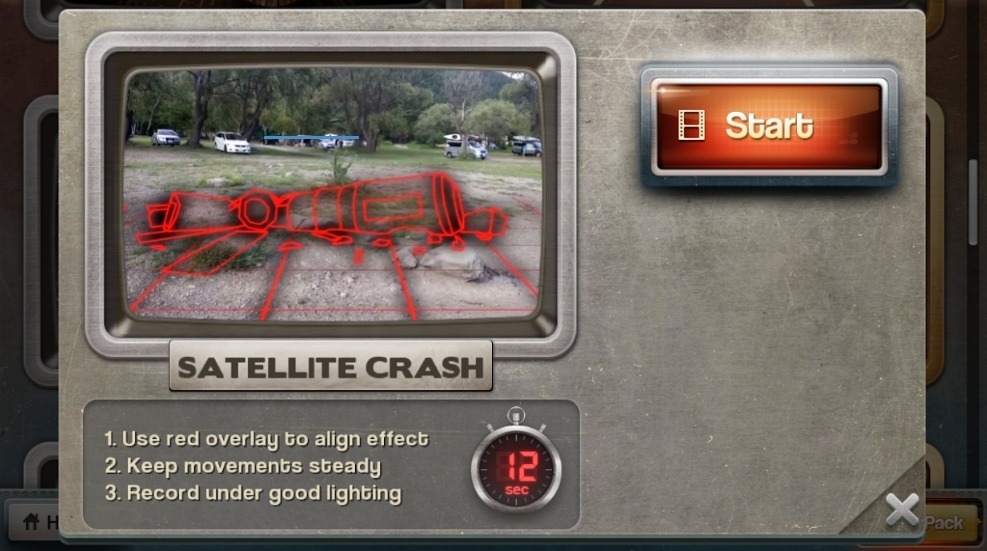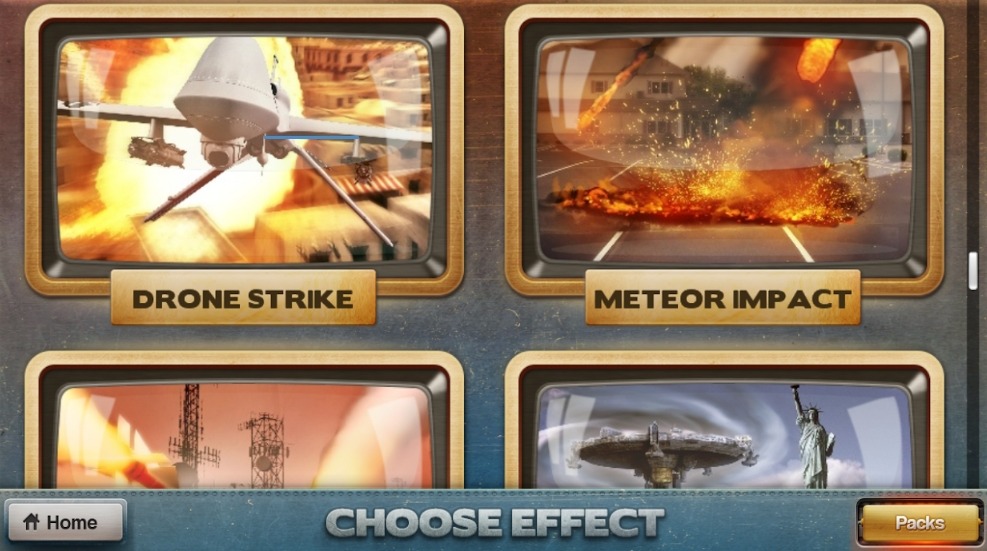 You may also like: 9 Best Side By Side Video Apps (Split Screen) for Android & iOS
Snap FX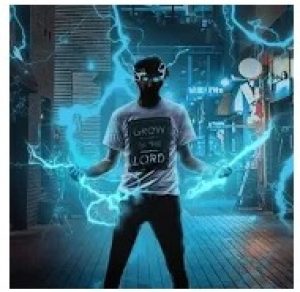 This is a cool FX video maker app that lets you create stunning vids.
The main idea of this app is to make video-editing fast and simple, so regardless of your digital skills, you'll be able to cope with that. The app covers tons of trendy effects such as a fire, a laser, a storm, and more. Besides, there are breathtaking 3D effects with dinosaurs or the imitation of a spaceship, that will take your vids to a whole new level.
In case you wanna shoot a complex blockbuster vid but don't know where to start — the app has pre-made guides for you. There are also plenty of ready-made templates if needed. Along with that, all the FX in this app can be customized — you can change the size, move it around, rotate it, and all that.
There are also no limits on the number of FX you can use in one vid, so feel free to layer as much as you need. The app runs on AR techs, so you can add the effects while shooting. The same goes for the beauty filters — you can add makeup and hide imperfections in a camera mode.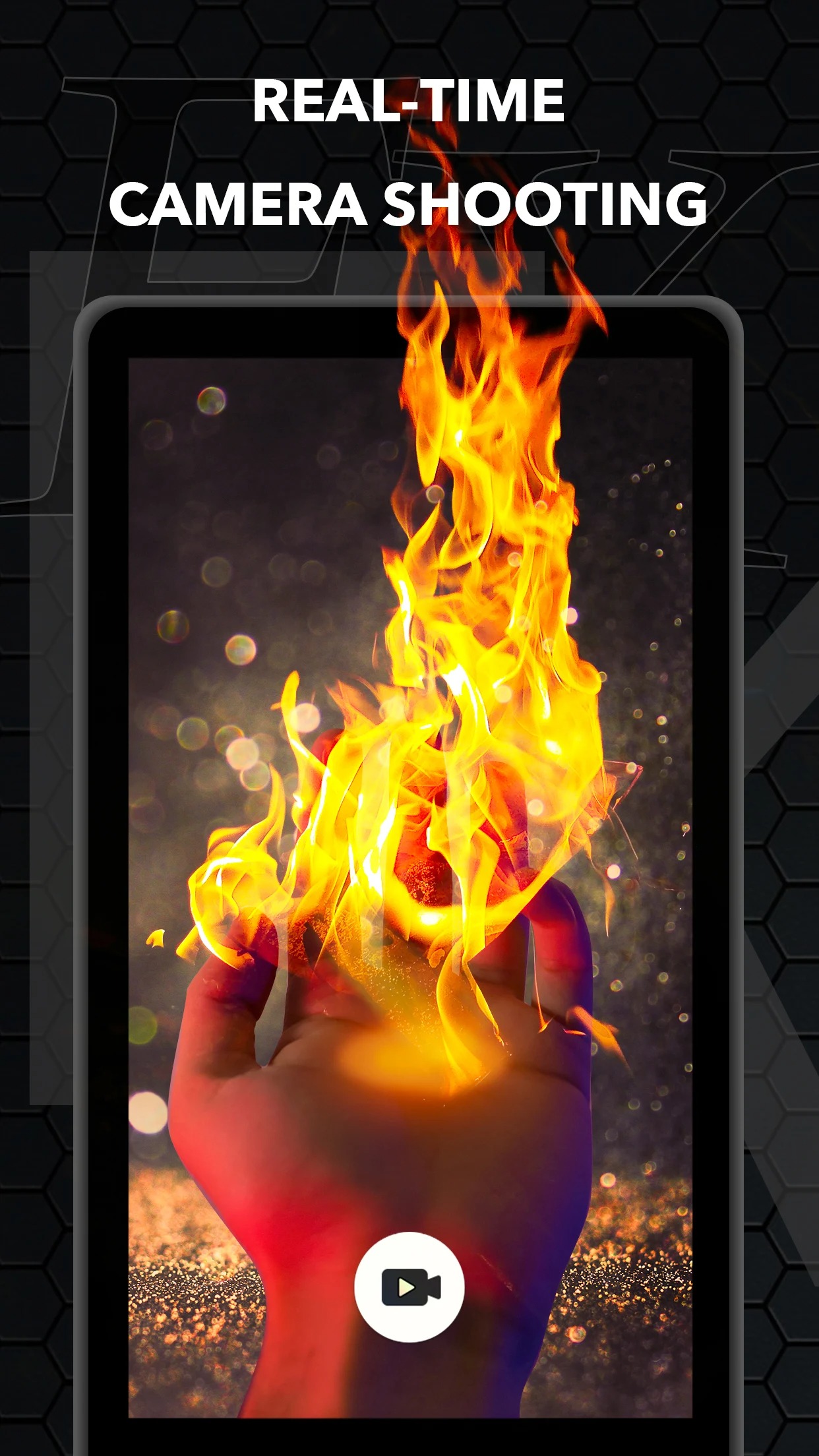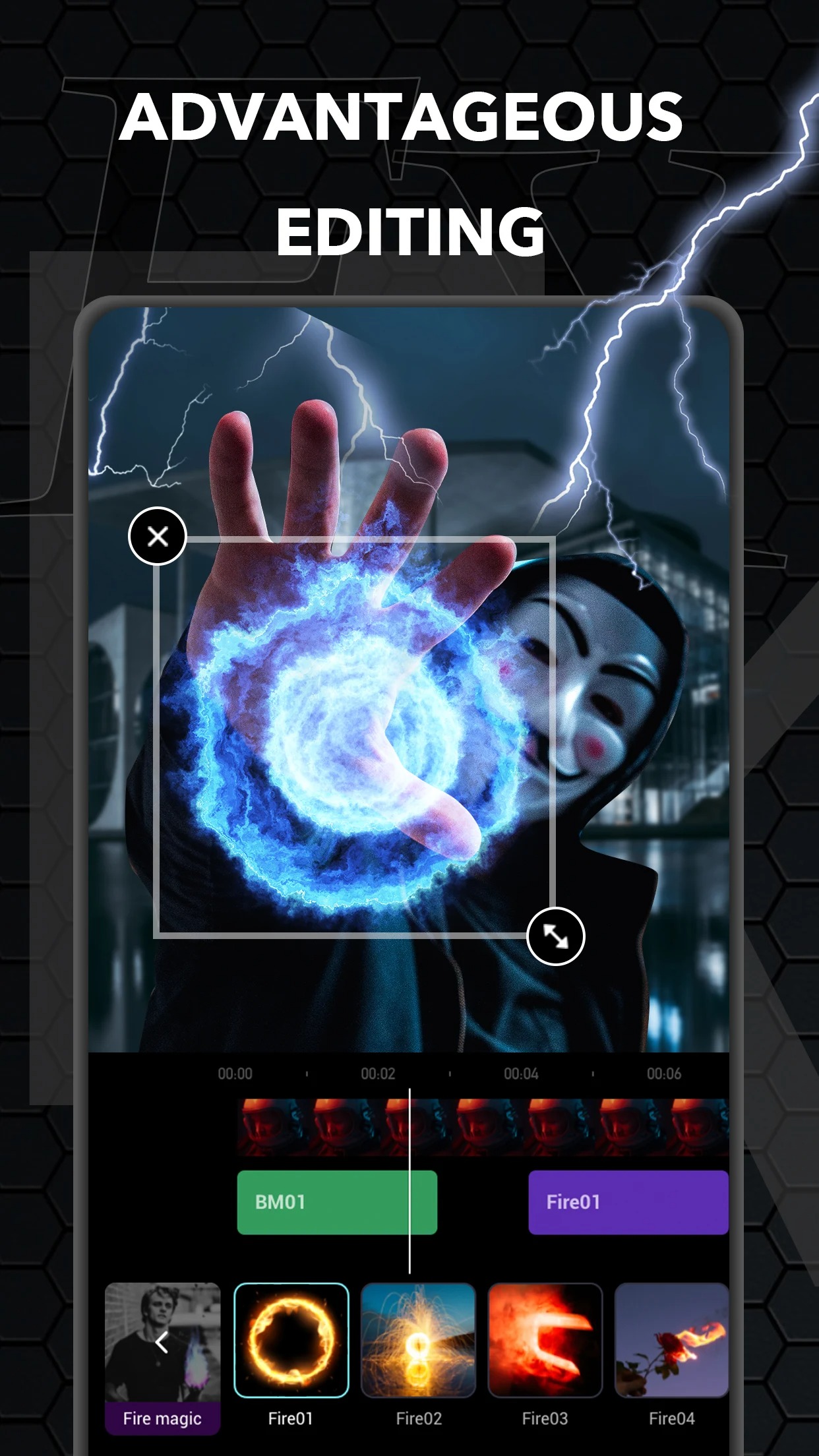 Veffecto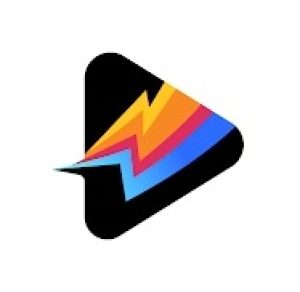 And lastly, we have an editing app that lets you come up with viral vids for social media.
The main focus of this app is all kinds of neon, so there are plenty of neon FX packs — from basic lines and balls to automatic outlining, background, and so on. Of course, the app covers other kinds of effects such as a VHS pack, fire pack, and more. All the FX are sorted by categories, so you won't get lost there.
The new packs come out regularly, especially the ones related to holidays. Besides, the app covers an artistic brush too that lets you draw with neon, fire, and all that. All the basic editing tools are covered as well, so you get to cut, trim, and merge your vids as needed. There's also a wide collection of transitions if needed.
The app doesn't affect the quality of original vids, so no worries about that. Plus, the app covers all the most-used video ratios f, so you can make the vid for the social media it's made for. There's also a full-on music base you can use to find the soundtrack for our vids.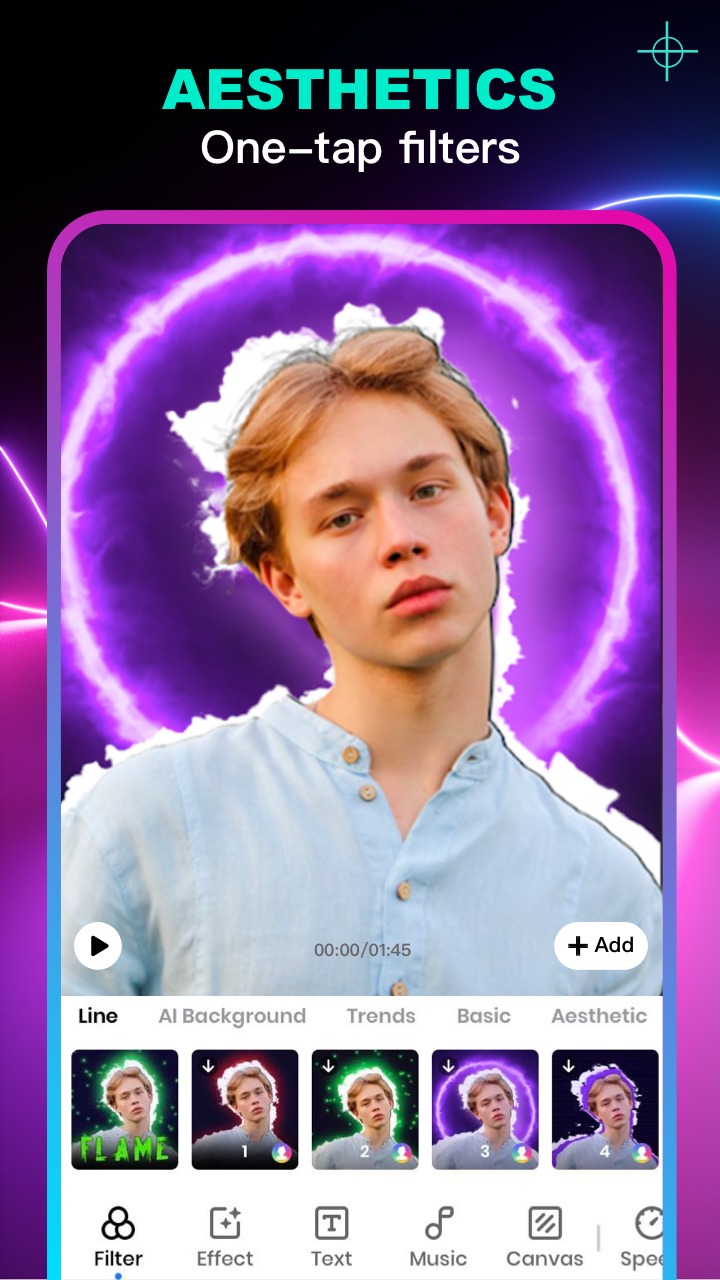 Fire Photo Effect Video Maker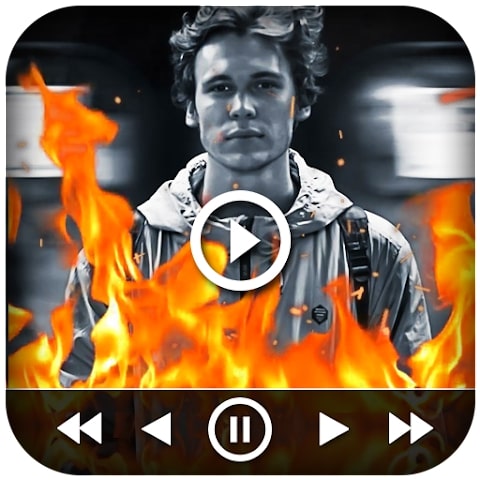 Fire Photo Effect Video Maker is a handy mobile editor app that allows users to create fire effect photos and videos. This app offers a wide range of fire effects and editing tools so that users can fully customize their photos and videos.
Thanks to modern technology, the superimposition effect is done in the best possible way and the editing process will be quite easy even for Photoshop beginners.
One of the features of the app is its simple and clear interface. Users will be able to easily master all its functions and tools even without any previous experience with graphic editors. Due to this, the app is perfect for both beginners and advanced users.
Choose any effects from a large number of templates offered, allowing them to create a truly spectacular photo or video.
The app offers both standard effects and extra elements that can be purchased for real money within the app. Users can also adjust the different parameters of the image and video, as well as choose the optimal size and scale.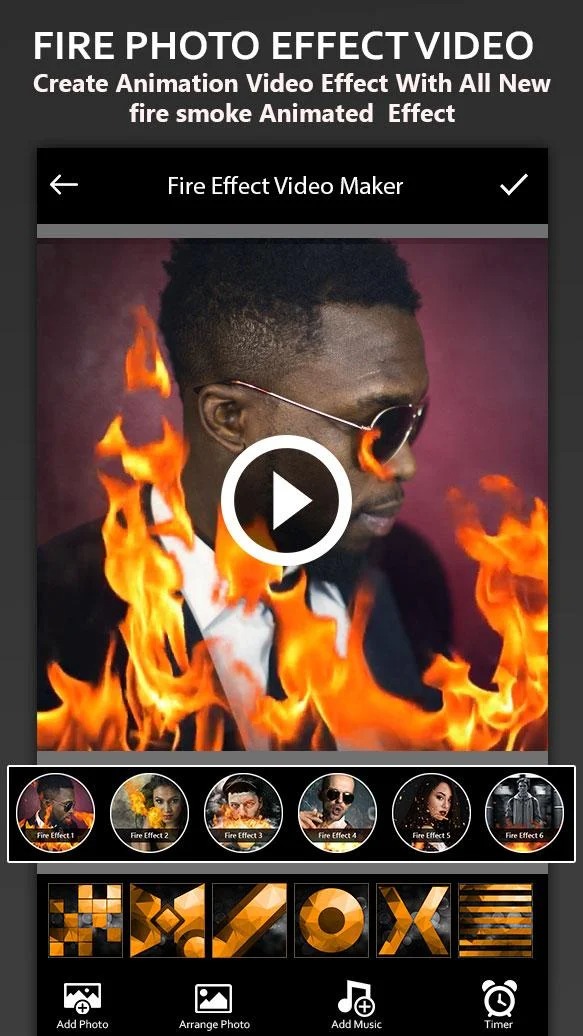 You may also like: 9 Best Easy Video Cutter Apps (Android & iOS)
Video FX Effect Maker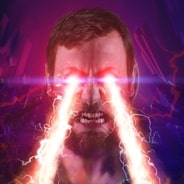 Video FX Effect Maker is a powerful and convenient video editing app. With its help, you can create professional videos by following simple steps. Thanks to this, you don't even need to be an experienced Photoshop user.
After all, the app has a clear and simple interface that makes it easy to navigate through the app's functions even for beginners.
The program offers a huge selection of effects and filters that will make your videos bright and memorable. Here you can take advantage of various graphic elements and details that are taken from popular movies. Most of them will be available to you completely free of charge.
You will be able to customize the appearance of the effects according to your preferences. Thus, any details and elements will appear in your video at the right time and place.
Thanks to modern technology, the app guarantees high-quality clips with good graphics and automatically customized parameters. You can also export the finished video in high quality and share it with other users via social networks and messengers.