Everyone sometimes wants to spend a pleasant evening and forget themselves for a couple of hours watching movies, TV shows, movies, or news. But it can be done completely free of charge, without subscriptions, registration, and sometimes even advertising.
We've collected a selection of free cable TV apps which are trendy nowadays. And more live TV apps can be found in this article.
AnthymTV | Cable TV Reinvented
Here you will not find the usual popular channels like ABC or Hulu, but all the content is divided into categories, which greatly speeds up and simplifies the search for the right program. There are four categories in total, these are:
Free channels
Individual channels
Cable hits
Channels created by AnthymTV
And the content that is shown on the channels is suitable for all tastes. There's a crime, comedy, sports, the wild west, and more.
All channels are excellent and are not loaded additionally. If necessary, you can rewind for 30 seconds or less… There are rewind or forward arrows for easy rewind or forward by 5 seconds or forward by 15 seconds. The show can be paused or the playback speed can be changed.
There are mini-series, documentaries, and sitcoms in a separate tab. There are classic American movies, westerns, dramas, horror movies, and other interesting content.
What you wouldn't expect to see in this app are articles. They are here too, although they are not many, they are relevant and will certainly keep you busy for a couple of minutes with topical issues.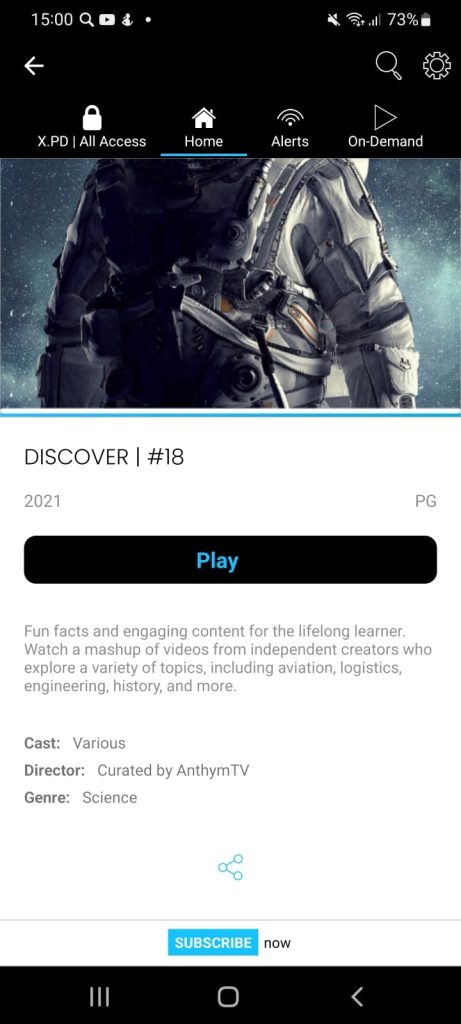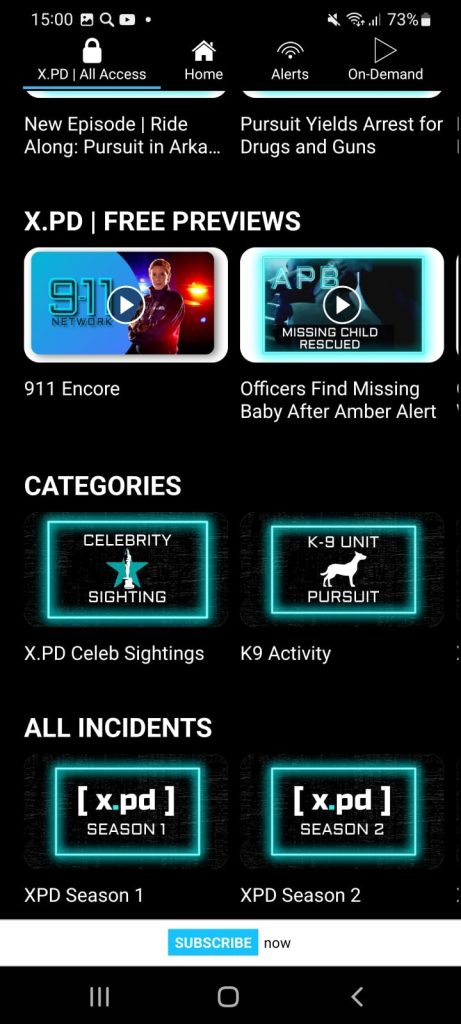 You may also like: 7 Free TV Antenna Apps for Android & iOS
Stremium: Live TV
One of the most thoughtful applications for watching cable TV. On the home page, you will find the most popular American channels, and under the name, you will find the name of the show that is currently on that channel, which is very thoughtful.
Each channel has a forecast of the show under the current show and what's coming up next. The app writes the day and time when this or that show will start, which is very convenient. The forecast is spelled out two days in advance, so feel free to plan to watch if you find an interesting show in the scheduled ones.
The app offers some of the most popular channels in America such as HSN, NASA, TBN, Nosey, and even some individual children's channels. Rounding out this variety is a series of music channels ranging in genre from pop music to alternative rock and disco.
Any show can be rewound for 5 or 10 seconds backward and forwards, but unfortunately, you can not change the speed of the work, immediately in the player of some channel can not be switched to another channel, which is rather inconvenient, given the format of TV.
Favorite channels can be added to the favorite, and a separate button on the side filters the channels and selects only your favorite. You can connect Stremium to your provider to increase the number of channels, which is not available in any other series.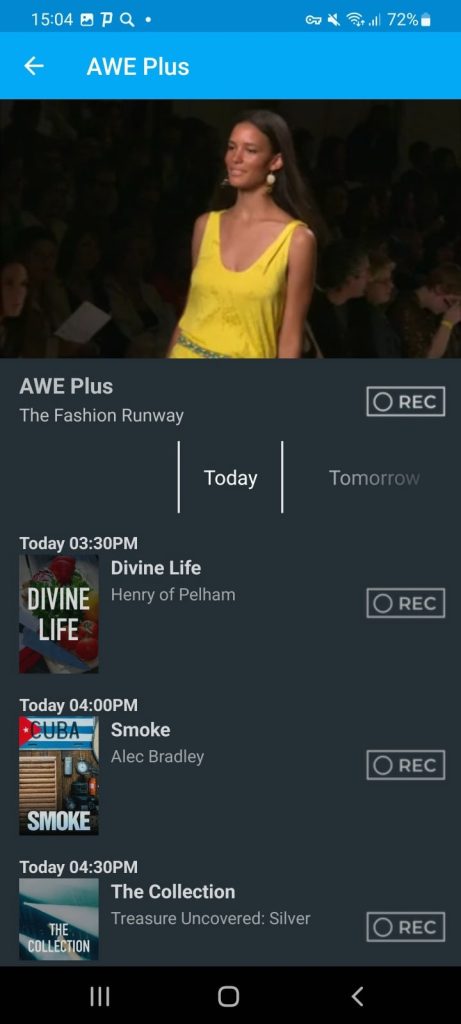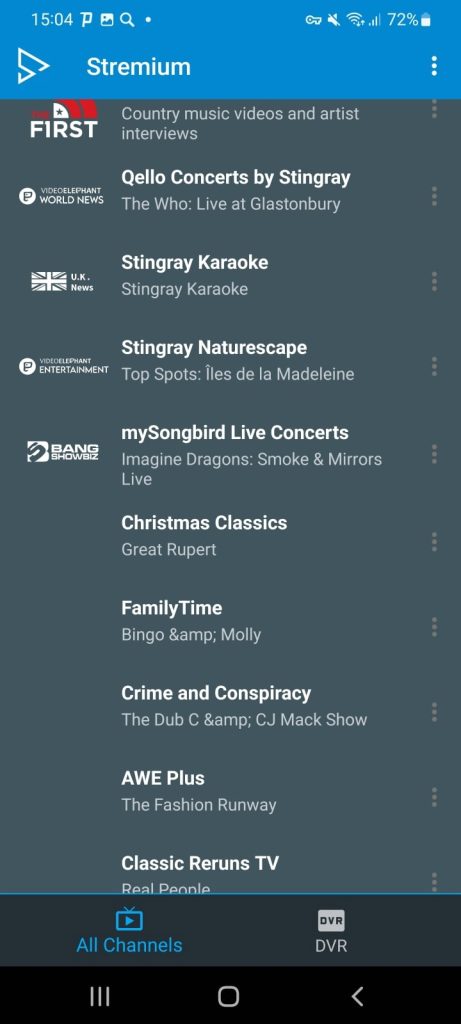 FREECABLE TV
FREECABLE TV specializes specifically in showing channels and content from channels. The app promises 170 channels with content in more than 2,200 shows that the whole family will enjoy. And that's without registration or subscription.
Channels are categorized, with ten categories in total. The user-friendly interface of both the feed and the player will keep you hooked for a couple of hours.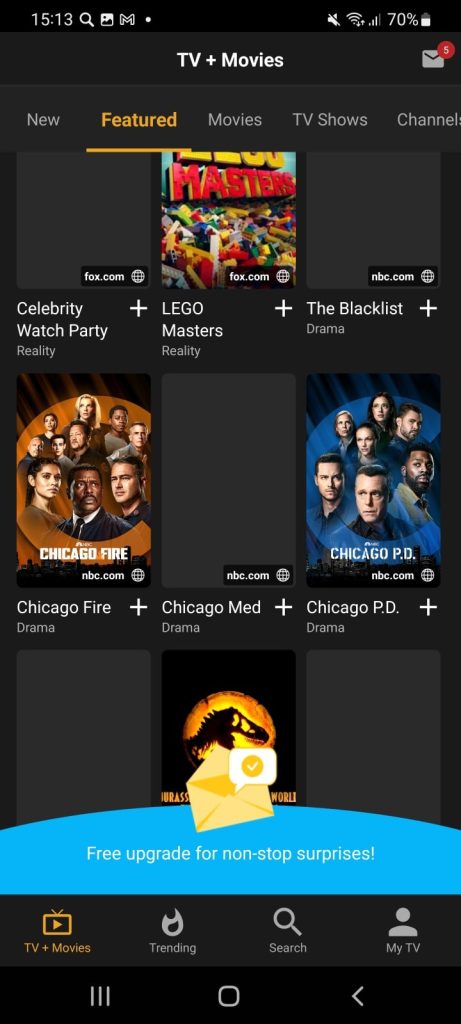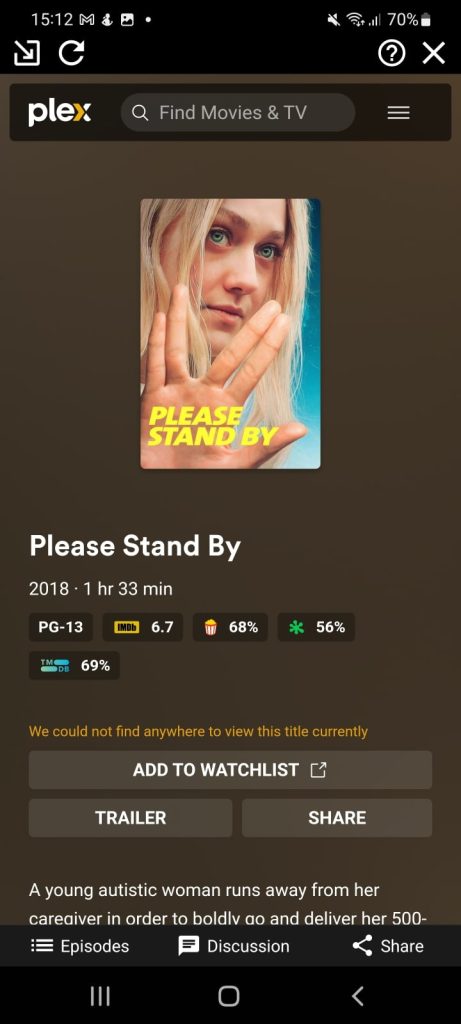 TikiLIVE
TikiLIVE is a tool for watching not only cable TV, but also a wide range of TV series, individual channels, created time applications, and thematic selections with movies, and documentaries. You can find movies from all over the world with a short description of each one.
The list of cable channels has program and channel names. An arrow on the hour bar shows what time it is and what channels are on. There is also a program of what will be playing. Watch more than 60 channels with a wide variety of topics in live mode.
The player allows you to swipe through the channels but does not allow you to change the speed or rewind and forward.
At the bottom, there is a description and time of when the show started and when it will end, as well as the time now because the movies are shown in full-screen mode, which creates an immersive effect.
Watch trending movies, videos, and clips for free. As many as sixteen categories with all kinds of movies, for more than a thousand hours of viewing time.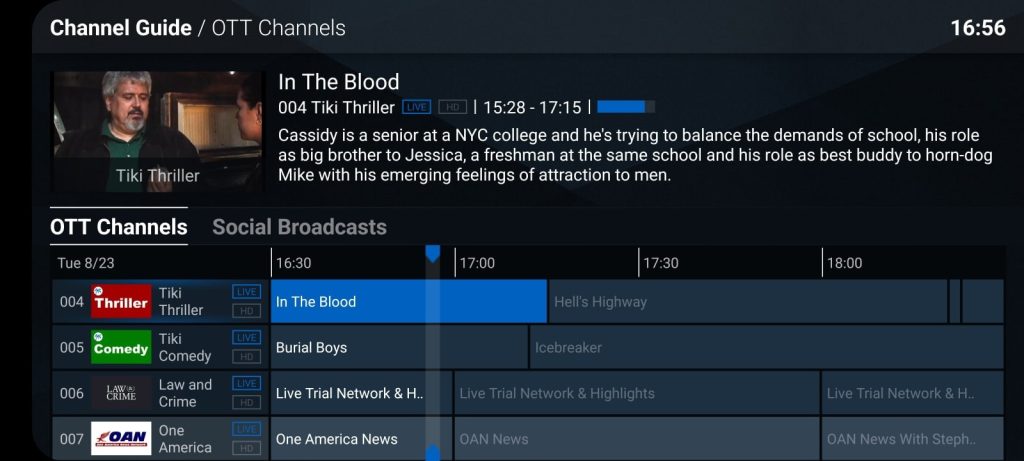 Plex: Stream Movies & TV
Plex is more than a cable TV tool, it is a quality and extensive service for watching famous movies completely free of charge and without long pre-loading. More than a hundred channels are categorized to help you find content for absolutely any age.
The main channel menu has a program that is scheduled for the week ahead by the hour. There's a coveted search that you usually forget to add to most similar apps, and it searches not only by title but also by actor, cue, and genre, which makes it much easier to find.
But, as mentioned, in addition to regular TV, Plex offers movies and reality shows, more than a hundred movies, among which there are popular ones.
All movies are broken down into categories, and the feeds contain posters of the most popular movies in that category in the categories. You can also search and add to your favorites.
In addition to the music channels, Plex has a full-featured TIDAL player for listening to music. It has all the latest music and popular music classics, but only previews. This is a very unexpected integration.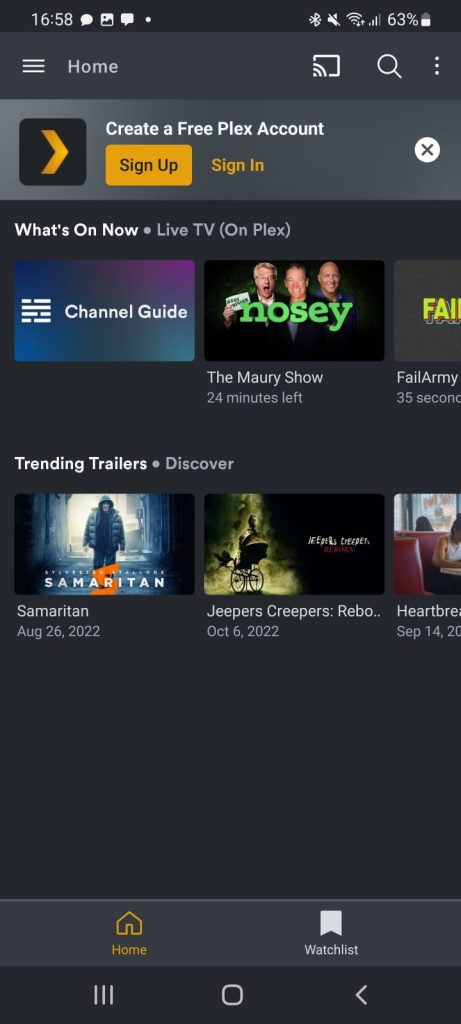 VivaLive TV
This application has only two disadvantages – the interface in Spanish and the fact that some channels are not loaded. But some channels can be replaced by others, and the interface is very clear due to the icons above the category labels.
But this is compensated by a huge choice of channels: more than 840 channels on a variety of topics: from crime to cooking.
When selecting each channel, a preview is displayed at the top in the live mode of the show, what it is on, and a brief description of the program, as well as the time when the show began and when it ends.
For more information, see the chart at the bottom, which has a two-day advance forecast and an arrow that shows how much of the show has already been played.
Watch cartoons, TV shows, and movies. You can rewind, pause, and resume watching later. Search for movies you're interested in by the key title, and the exact time on the side won't let you forget to watch.
What you don't expect to see in this app is a speed test. It's here, and it can measure connection speeds up to 50 MB per second. In addition to that, it will name your ISP. But on the other hand, it is very convenient because videos can sometimes not load simply because of the speed of the Internet.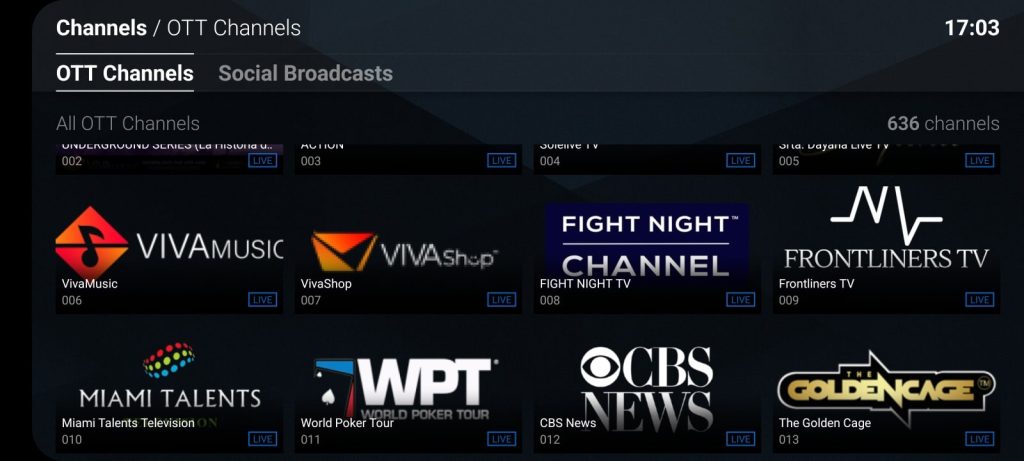 You may also like: 9 Best Apps to Connect Your iPhone or iPad to TV
TBN
America's most famous channel, and by substitution, the TV network, has its apps on mobile devices as well.
The app allows you to watch TBN's most popular content for free. The app contains all TBN channels in all regions that are broadcasted and they are broadcasted in live mode, but unfortunately at the bottom, no forecast of the shows will be played afterward and even no timecodes of when the show started and ended.
But on each channel, you can turn on subtitles and they work fine. You can share each channel on social media or in your notes, so your friends won't miss a particular episode.
In a separate category are the shows created by TBN. It has all the episodes of all the shows they've created. Shows can be shared or downloaded. Each show has a description. The other category has country-specific playlists, with more than ten countries and more than ten stories in each playlist.
People talk in their language, and there are English subtitles at the bottom for a full immersion into their culture and atmosphere.
For special fans of this channel, there are interviews with the stars of this channel. They talk about themselves, their inspiration, and their rise to anchor status.
All of this content is searchable, and from the second letter, you can find the material you want.
TBN pays a lot of attention to news and newscasts. There's a whole category of news where all the news programs are compiled like soap operas and all the most relevant things that have happened in the world over the last couple of years are collected. Selections can be filtered alphabetically or by release date.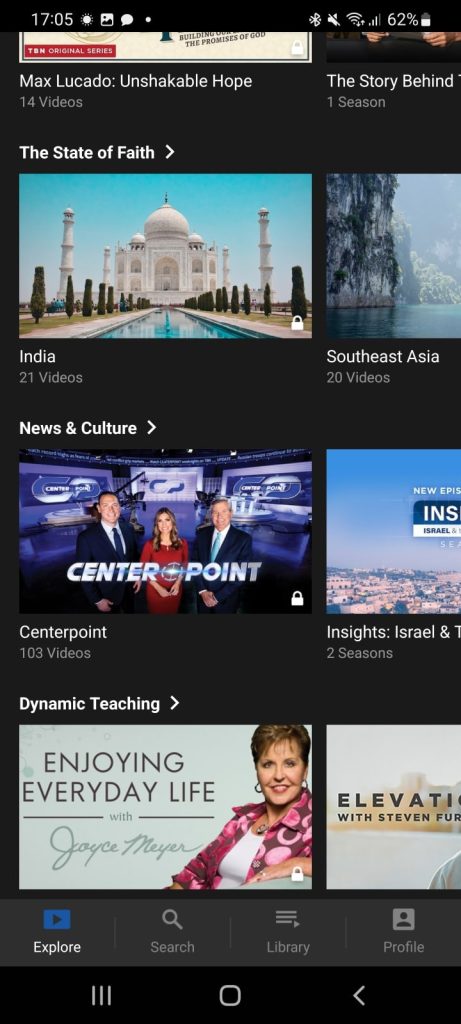 HeroGo TV
Dozens of really interesting channels are waiting for their viewers, for ease of navigation, channels are divided into categories, so even a child can easily find interesting content. The categories include:
Movies
News
Crime
Sports
Classic TV
Music
Kids
Entertainment
Asian TV
In Spanish
Reality
So everyone can find something to their taste. Each channel has a forecast of all programs for today and tomorrow and written time codes for the beginning and end of all shows.
You can speed up or slow down each show by ten seconds, as well as lock the screen if you're doing something or if you're on the go.
Movies are also categorized and there are so many that they wouldn't fit in the description. But there are no more than thirty movies per category. But they all work and play in excellent quality and work without interruption.
Everyone can find their movie, and the search that searches from the second letter helps, but it works rather intermittently, and since there are relatively few movies, there will be few search results.
There is a separate tab with shows. All shows are broken down into seasons and episodes. Each episode has a description, and episodes can be found using the search button in the corner.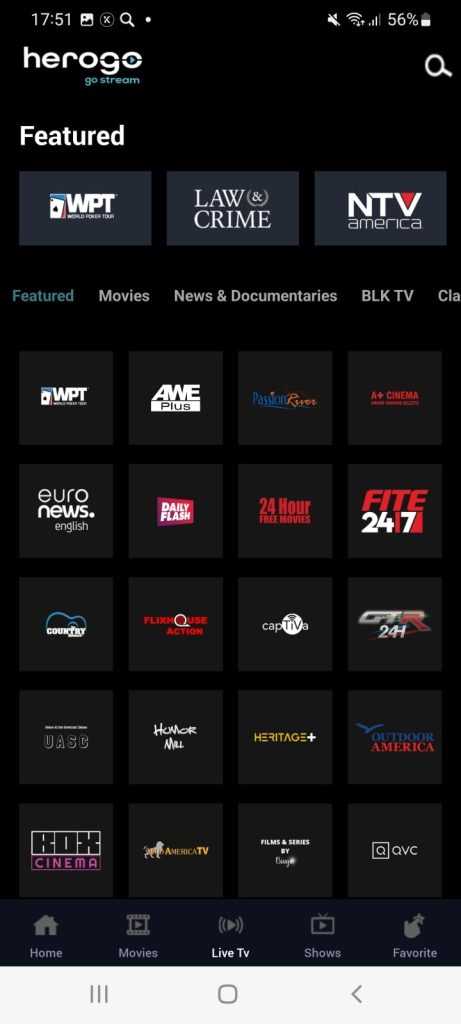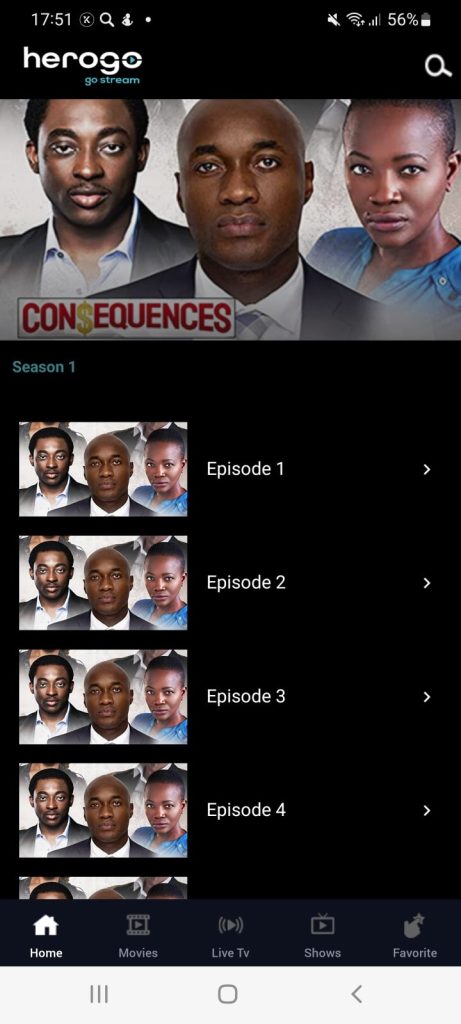 Unlimited Streaming
The only app from the selection that has collected all the most popular channels for free streaming. The only overshadowing thing is the ads. Among the list of popular ones, you will find two Nickelons, TLC, MTV, History, Discovery HD, two Disney, and more. The app's feed is simply filled with famous logos.
No subscriptions are required for this, but there will be a lot of advertising, both in the feed, when you enter to watch any channel, and simply it can appear. But the ads will not appear further if you select a channel and start watching it.
There is no player of its own in this application, instead the application redirects to the site where there is a forecast of the show and the channel itself, but in some channels, the application shows from its player.
The player has a minimum of functions, it can only pause, rewind and fast forward 10 seconds, broadcast to other devices, and flip to an upright position.
Like other similar apps, you can watch movies and TV series in this one. Each movie has an IMDb rating, release year, duration, short description, and cast.
You can share the movie, download it, watch the trailer, add it to your playlist, or start watching it right away. Some titles take a long time to download, but that depends on the quality of your internet connection and the quality of the movie you've selected.
Movies are divided into categories, which is noteworthy, there is a category with the actors where there is a brief description or biography of them and all the movies they starred in that are in this app.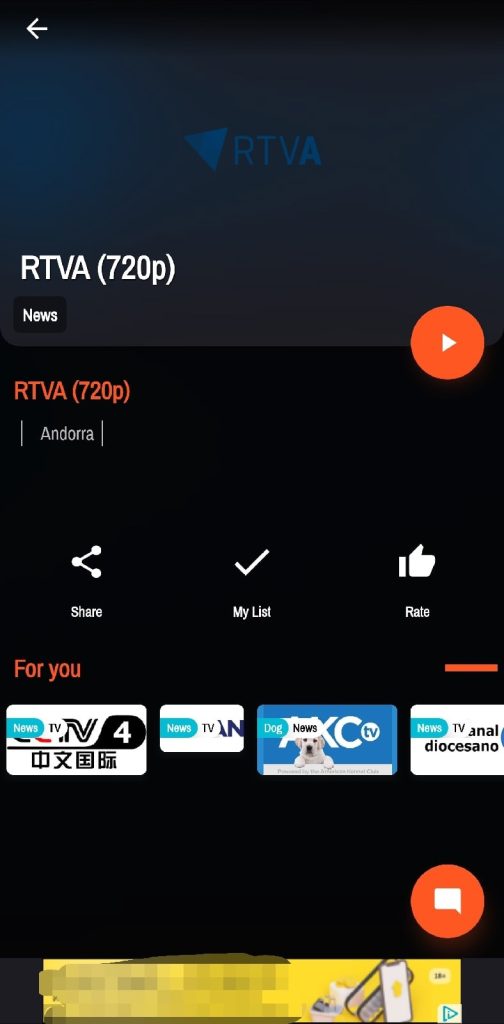 You may also like: 5 Ways to Update Apps on Hisense TV
Crackle – Movies & TV
You won't find a list of popular or unpopular channels ready to watch in this app. Honestly, this app is focused on watching movies and premium series.
It offers completely pause-free viewing of movies and series, which for ios devices sounds tempting. For each movie, you'll find a detailed description of not only the film but also its genre, cast, director, and screenwriter.
You can bookmark each movie to watch it later or share it. There is no filter in the categories, you can sort by popularity, alphabetically, or by date added.