Do you like watching TV? If yes, then this article is a must! Here we have collected the best applications for TV lovers. All of them are free of charge so you can easily replace a real TV with your smartphone.
By the way, if you want to watch TV without aiming your antenna, be it a real or a digital one, you should check 13 Free Live TV Apps for Android & iOS.
There are great apps for iOS, as well as Android.
NovaWave Antenna
Meet a great TV antenna application! It will give you a huge number of functions at no cost. What is more, the service is very simple to use even if you are not quite skilled.
How does the app function? It just searches for the TV towers located around you. Just tap on the start button and wait for the result to be reached instead of doing it manually.
Let's take a look at the best features provided by NovaWave:
Scan the area you live in

. You can scan up to 30 miles in all directions. To use this function, you have to give the app access to your location. However, it's safe according to the developer.

Check the list of TV channels. It will give you all the channels available in your area. The app will save you time because you won't have to check each channel manually. The function is completely free.
The application can work with the list of the TV towers located in Australia, Canada, and the USA. More countries are about to be added later!
Enjoy high-quality videos. You can choose up to 1080! This will turn your phone into a TV that will always be with you.
The content is free all the time, with no trial periods. Just download the app and start searching for the nearest TV towers in your area. What is more, the application is quite little – 65 MB will be enough.
Don't hesitate to report any issue you face. The developers are fast to answer and fix the problems.
Both Android and iOS users can download NovaWave Antenna at no cost.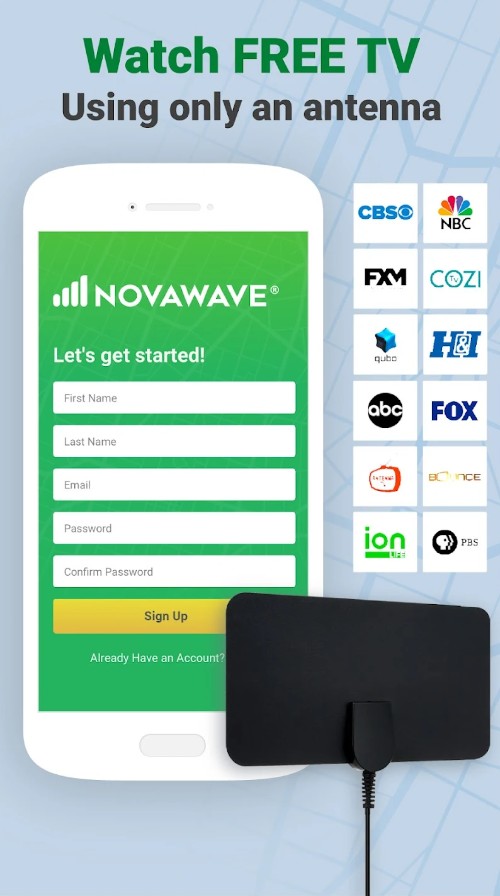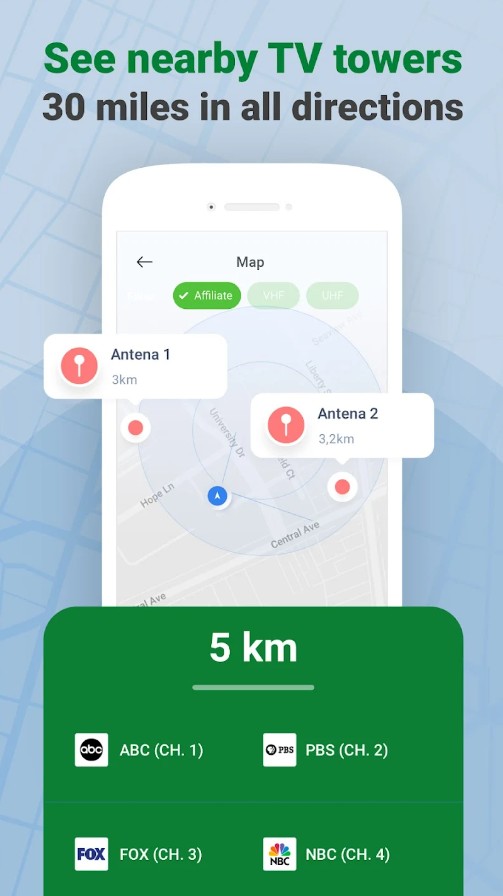 You may also like: 5 Ways to Update Apps on Hisense TV
Ziggo GO
Here is an application that can provide you with a TV even if you have no TV in your apartment. Having a smartphone or tablet is enough.
How does Ziggo GO work? Just like any real TV but it seriously outnumbers it in terms of functions.
Let's take a closer look at the most striking functions of the application:
Browse through popular channels

. In Ziggo GO, you will find many European and American TV channels to watch. And all of them are available at no cost! You just need to create an account, which is fast.

Replay anything

when you want to. This makes the service different from a real TV. You can always go back and watch the film once again.

Don't think about the size of your screen

. You can watch TV on a little smartphone, a tablet, or your Smart TV. The quality will always stay top-notch, the app is truly adaptive.

Never memorize

anything! We live in a world full of information, that's why let's delegate these things to a good app. Ziggo will always remind you of your favorite show or an important broadcast you don't wanna miss. You might create a playlist of the content you like and then download it on your device.

Ziggo GO

requires a connection to the Internet

to perform most of its functions. However, you can watch the content you saved offline.
However, there are some disadvantages too. For example, the app often crashes, especially on the oldest versions of Android.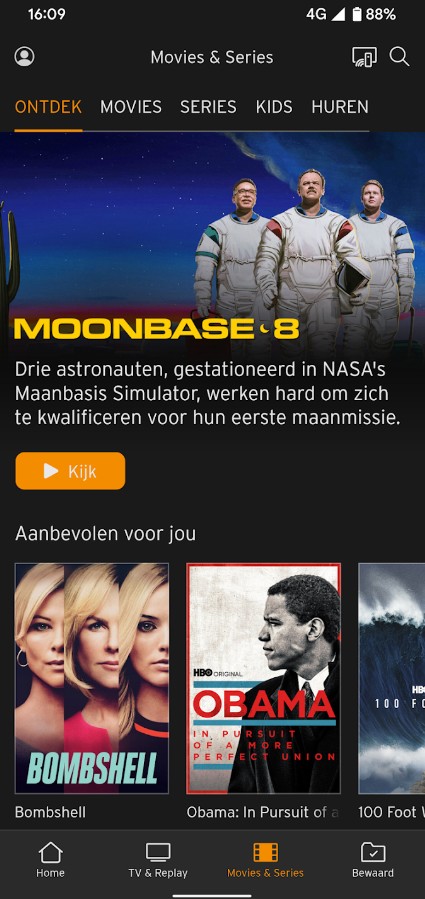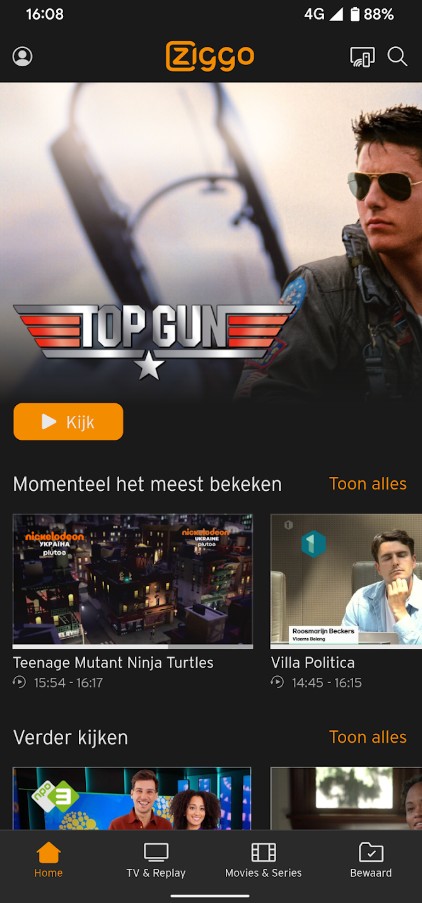 Digital TV Antenna
This application is a bit different from the others listed here. However, it can still come in handy for those who want to watch TV.
How does Digital TV Antennas work? It's pretty simple. The app can look for Digital TV Antennas situated around you. Then you have to place your antenna so that it is pointed in the direction of the station. Now you can catch TV channels!
There are some things you need to know about:
The application

works in the USA

, the US, Australia, New Zealand, Brazil, Portugal, and Colombia. If you aren't in these countries, the app won't function normally.

The

databases are being updated

all the time. This means the app is being enriched by new stations regularly.
The app is rated 4.3 out of 5 on Google Play. Most users love its fast speed of work and friendly interface. What is more, the app doesn't require a lot of memory – 5.6 MB will be enough to install it.

Unfortunately, there is no version for iOS users. You can download it now on Google Play and start searching for TV stations.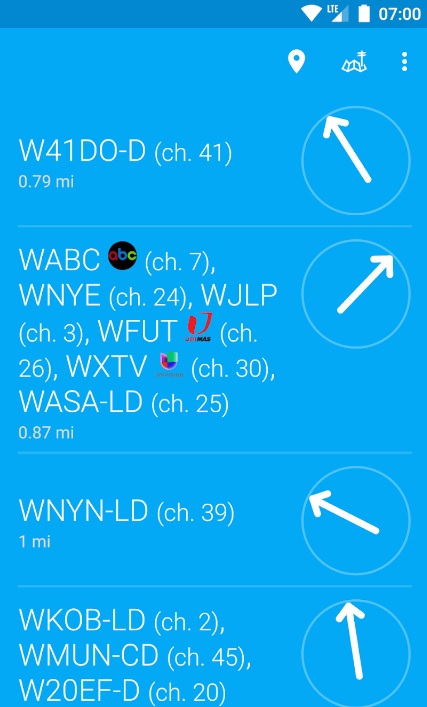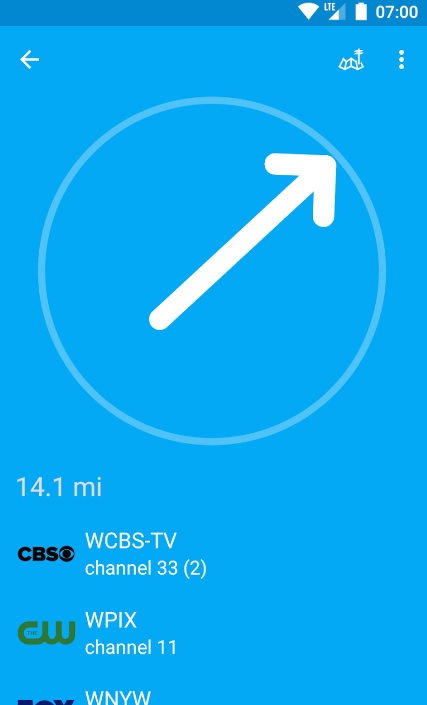 TV Towers – Digital TV Antenna
Here is another great app for Android users. It is appreciated for its friendly and simple interface, as well as its accuracy and fast speed of work. It usually takes about 5 seconds to get a list of TV channels you can catch.
We can't say the app is packed with features. In fact, there is only one function available – TV Towers will simply look for some TV towers in your proximity. The app works perfectly in the USA as it was initially created for this country's users.
To enjoy all the functions, you need to give a big number of permissions, including your location (which is logical as the app will look for the antennas in your area), usage info, and diagnostics.
The app supports Android TV, this function was added with the latest update.
Unfortunately, the app is available for Android users only. Get it now and enjoy these functions at no cost. There will be some ads, though.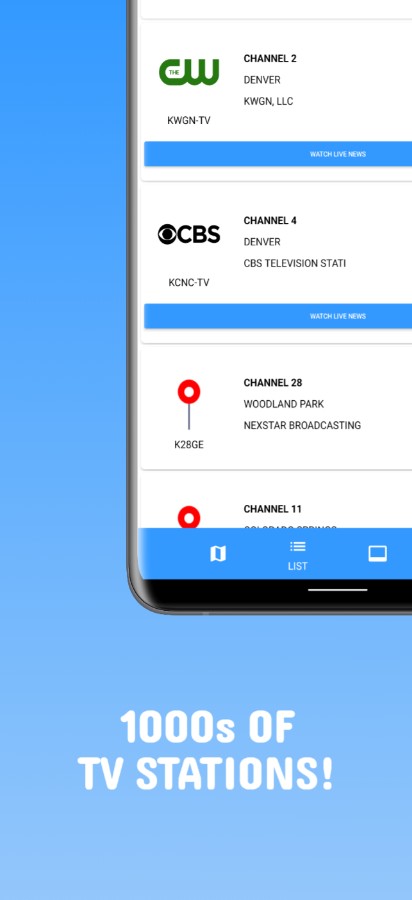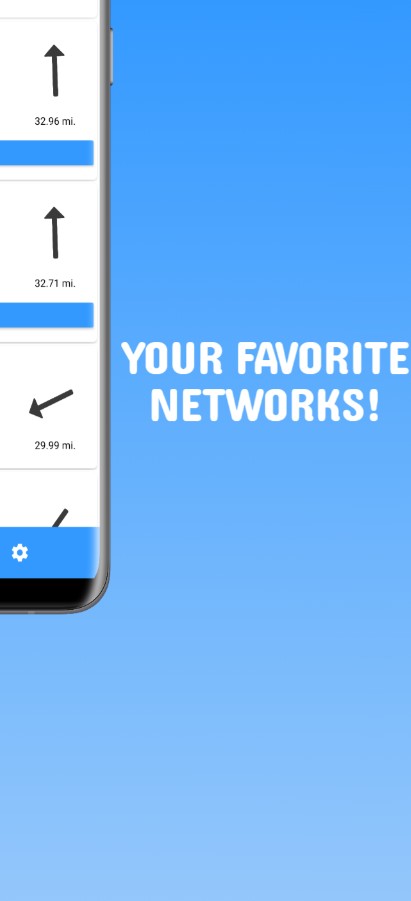 Digital TV
If you always wanted to watch TV on your smartphone or tablet, Digital TV is what you need. It won't search for TV towers like many other applications from the article. However, it can also turn your device into a TV.
Using the app is a simple thing to do. Just download it and create your profile, which will take you about a minute.
Now let's review the best options provided by Digital TV:
Discover a

wide variety of various TV channels

. What is more, you can access the service anywhere you are. To do it, just stay connected to the Internet. You will have access to at least 50 different TV channels.

Record the movie or program

you liked most of all to watch it again. Use this function to save the content and then share it with your friends online.

Store your favorite TV shows right in the app

. For sure, you can save it to your disk and open it through the file system. However, it will be much easier to do it inside the application. Create folders to keep everything in order.
The app is quite customizable so you can change some settings. For example, you can change the background brightness and color.
Digital TV is being updated regularly when users find serious bugs. For example, the latest update was in August 2020. Should you face any technical problems, don't hesitate to report them. They will be fixed when the app is updated next time.
Only Android users can download and use Digital TV for free.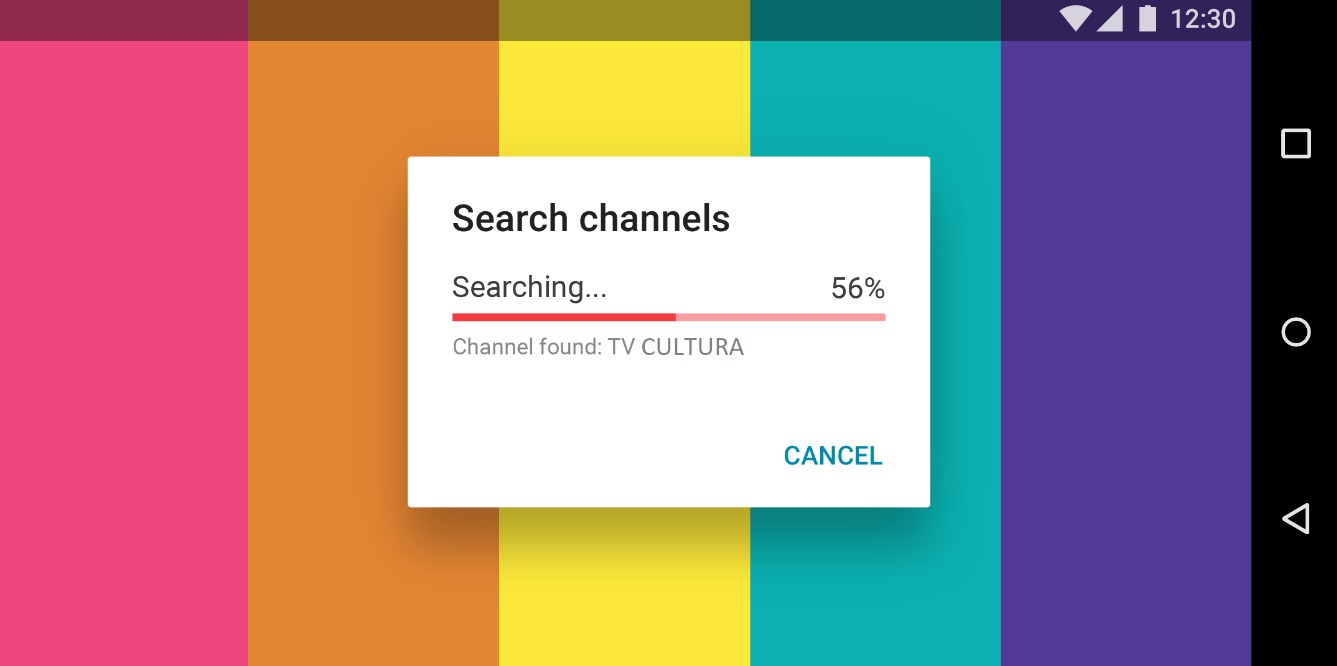 You may also like: 11 Best Apps to Connect Your Android Device to TV
Antenna Point
This application is a bit different but it can still be useful for people who have real antennas and would like to aim them correctly.
The principles of work are quite simple – download the app and give access to your location. Please note that the app works correctly in the USA only. In other countries, no towers will be found.
Then you will be shown a map with the nearest TV towers. Choose the one you like most of all and place your antenna so that it is aimed at the tower. Now you can catch the signal and watch TV as if you had a real TV instead of your smartphone.
Let's see what else you can get in Antenna Point:
The speed of TV towers search is quite fast

. You will need about 10 seconds to find the best towers within your proximity.

It's important how you place your smartphone or tablet. It

has to be placed horizontally

. In this case, the process will be more accurate and take less time.

Once the channel scan is over, you can

browse through the TV channels

available in your area.
There are some downsides. According to the users, the app works pretty fast but often crashes for no reason. That's why they have to open it and start the process once again.
Antenna Point can be downloaded from the App Store. The app is free with no in-app purchases.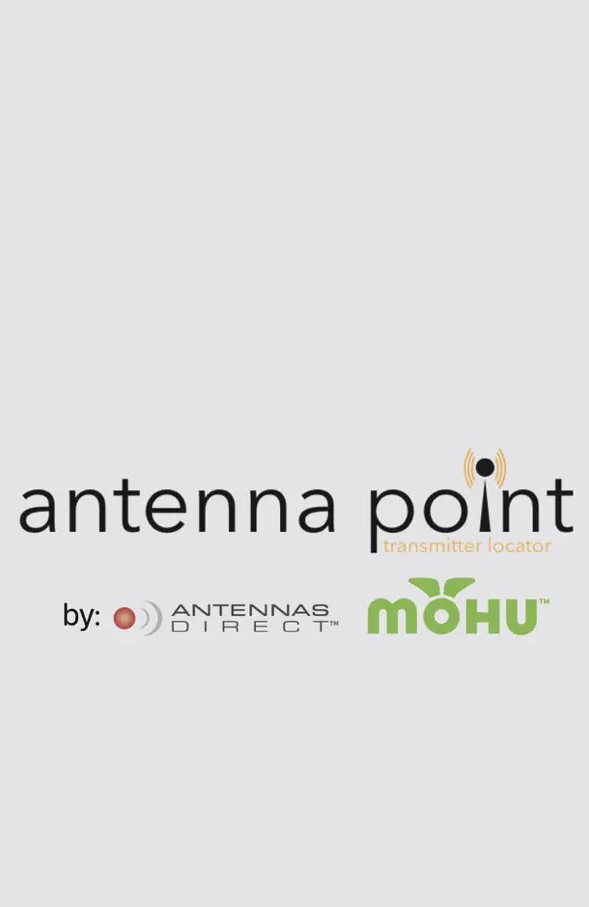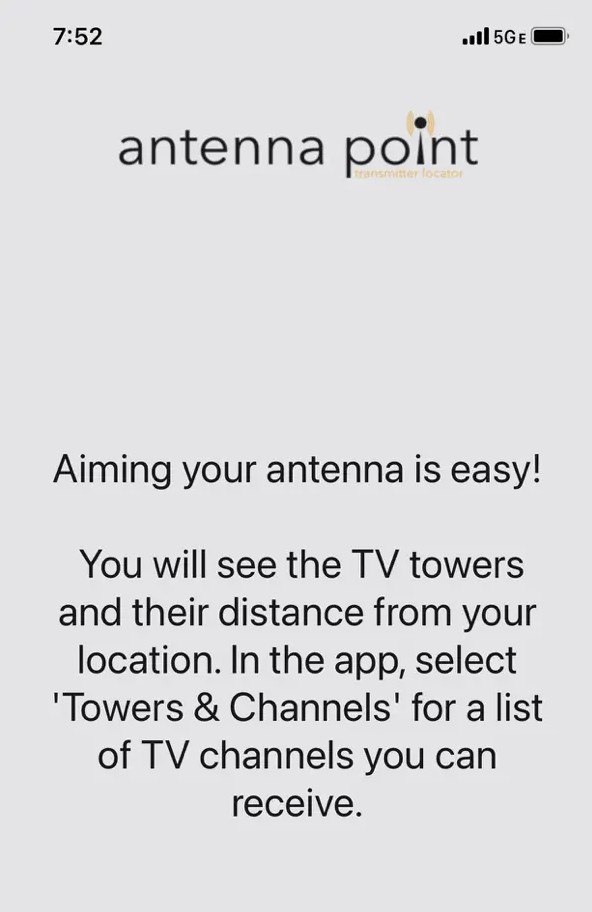 Antenna Pointer
Antenna Pointer is a handy app designed to assist users in aligning their TV antennas for optimal signal reception. It allows to accurately determine the direction of TV transmission towers.
The app uses a combination of GPS and compass data to identify nearby TV towers and their exact coordinates. This ensures that users can quickly and effortlessly adjust their antennas for the best signal reception, without the need for complex tools or technical expertise.
Moreover, Antenna Pointer offers a customizable interface that allows users to input their location manually or use GPS to automatically detect their current position.
This flexibility makes the app suitable for both urban and rural areas, ensuring that users in any location can benefit from improved TV reception.
Finally, I can say that this app provides an easy and effective solution for aligning your TV antenna and enjoying a clearer and more reliable TV viewing experience.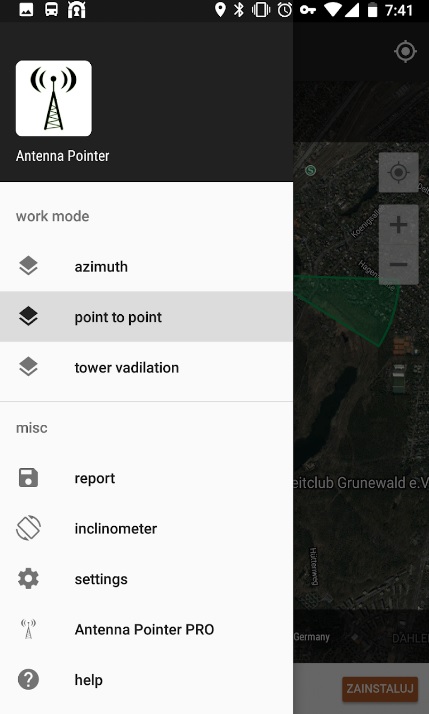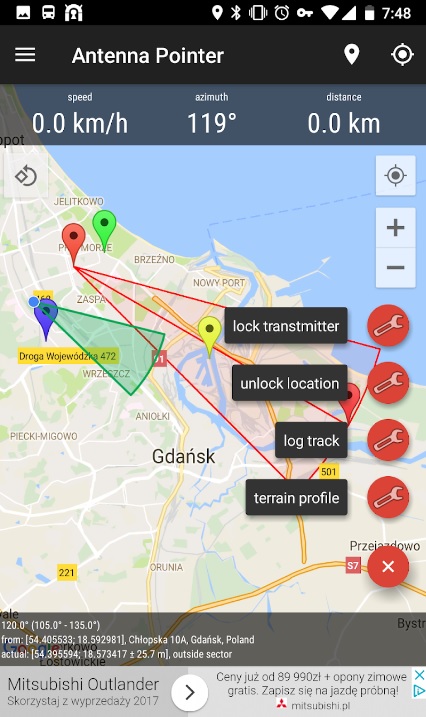 RCA Signal Finder
RCA Signal Finder performs almost the same function as the previous app does. It helps you to find the best direction to point your antenna in.
The service uses your current location, so you should enable GPS usage. Otherwise, you can fill in your address manually in the search bar.
After that you have to choose the networks you would like to get access to via your phone. If your network is not on the list, you can search for it manually, too.
As soon as you have provided the app with all the details, click the 'Search' button.
You will see a standard map with the towers available. Point your antenna in the direction of the tower you have chosen and enjoy no-cable HD television.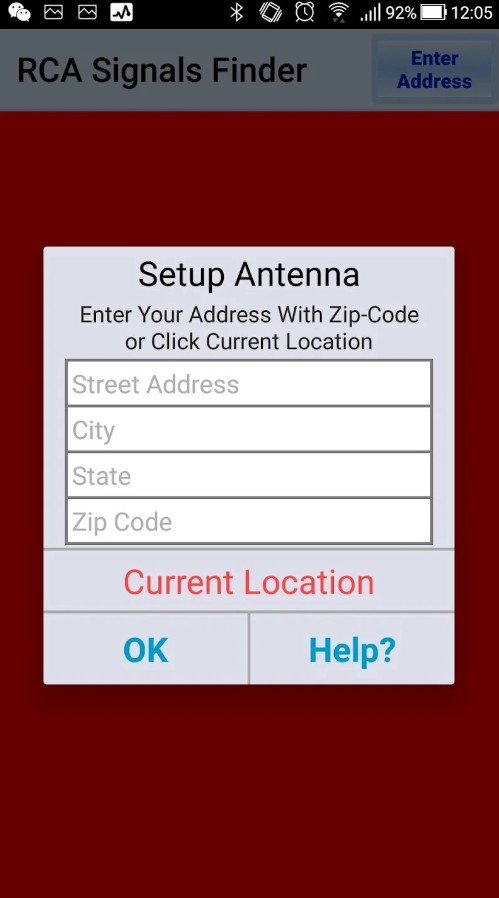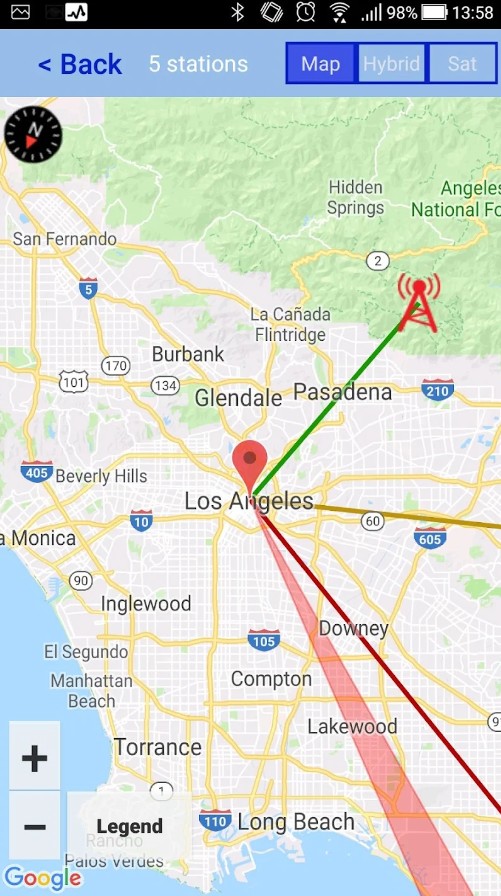 Antenna Mate
Antenna Mate identifies what TV tower in your neighborhood has the most intensive signal so that you could understand how to locate your antenna. To do so the app uses your geographic location and an in-built compass of your phone. However, if you decide to choose some other broadcasting site, you are free to change the settings manually.
The service works fast and after only a few seconds you will get the first results. Mind that the results might be affected by other sources of radiated power, so be sure you keep your phone away from them while searching for a tower to prevent interference. The more time you wait for the result, the fuller and more accurate it will be.
The program works with a direct radio signal, so it doesn't require an internet connection and you can use it completely offline.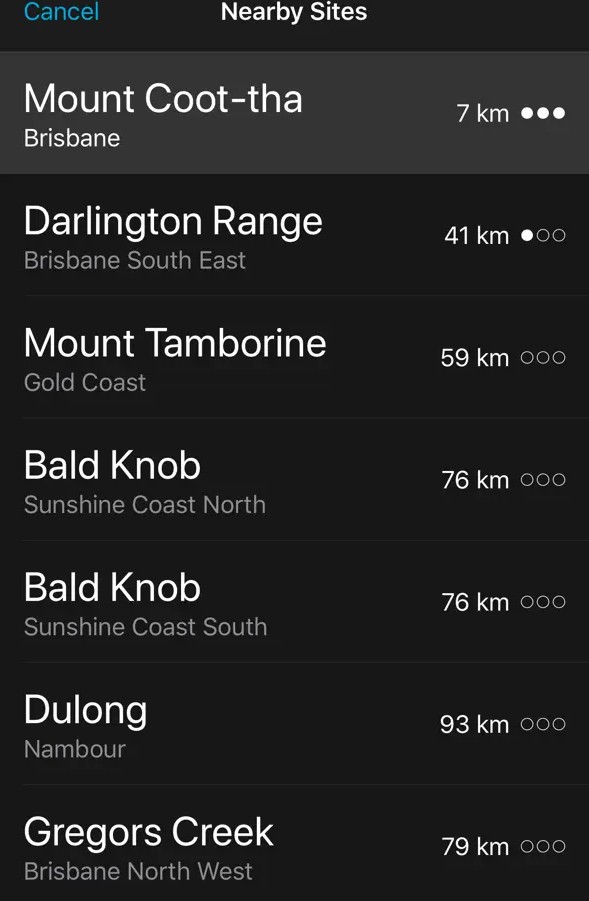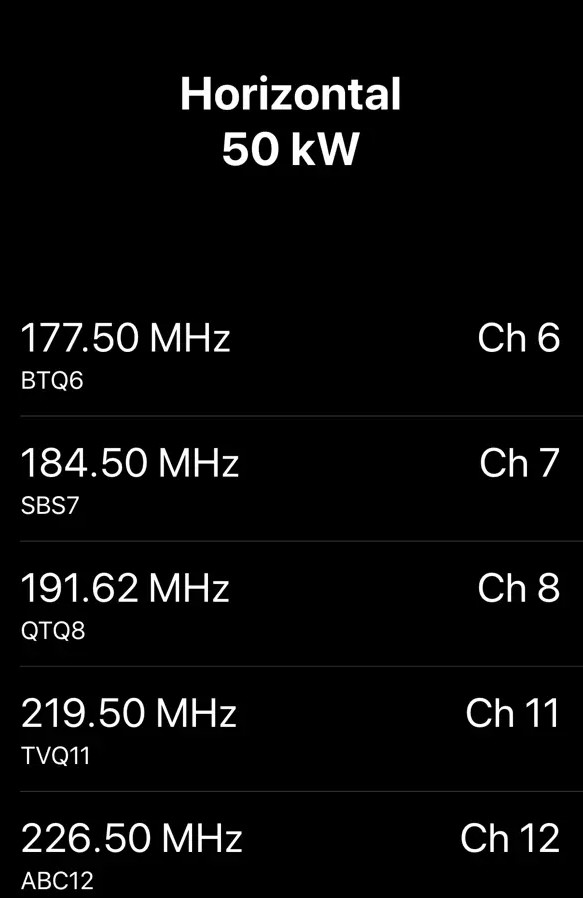 Antenna Pointer
Antenna Pointer is a highly useful app that was specially designed to aid users in optimizing their TV antenna setup for enhanced signal reception.
By using GPS and compass data, the app provides real-time information about the direction in which users should point their antennas for optimal signal reception. This makes it easier than ever to adjust your antenna and enjoy a clear and uninterrupted viewing experience.
The app's user-friendly interface and customizable options add to its appeal. Users can either manually input their location or let the app automatically detect their position through GPS.
This versatility makes the app suitable for users in both urban and rural areas, ensuring that everyone can benefit from improved TV reception.
Overall, Antenna Pointer can help you to improve your TV antenna setup.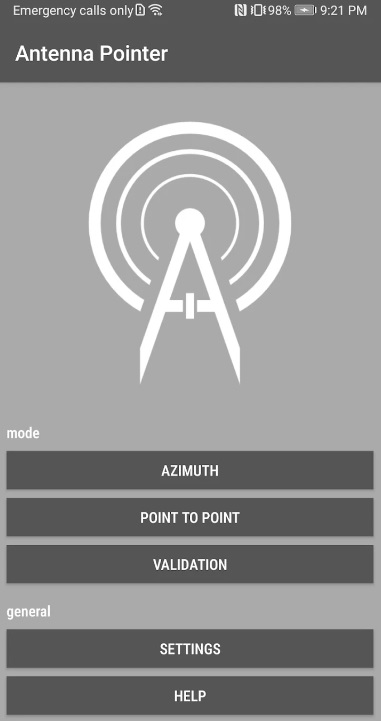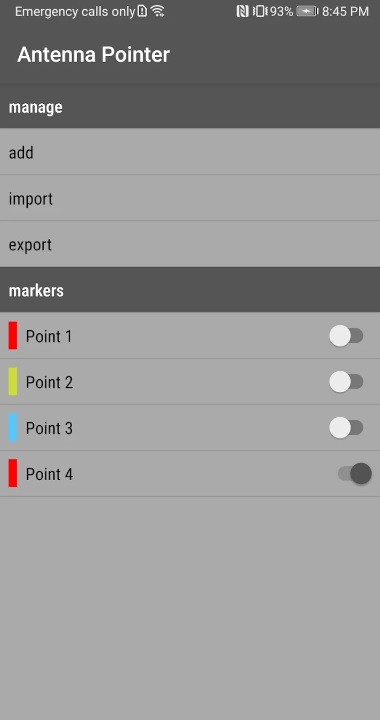 TV Finder
Using this service requires buying an additional small piece of computer hardware named Dongle. It connects to your antenna and measures signal power and quality, transmitting them to your phone. The app then detects the signal and helps you with setting up the Antenna.
It also allows you to choose various options from the main menu depending on the type of antenna you have (classic, compact, etc.)
The service requires an in-built compass for the correct usage. The position is identified automatically through GPS or can be filled in manually.
This program is extremely simple to use since every step is provided with a colorful and simple scheme and verbal instructions. You can measure all the parameters regarding your antenna with the help of this app after you have positioned your device correctly.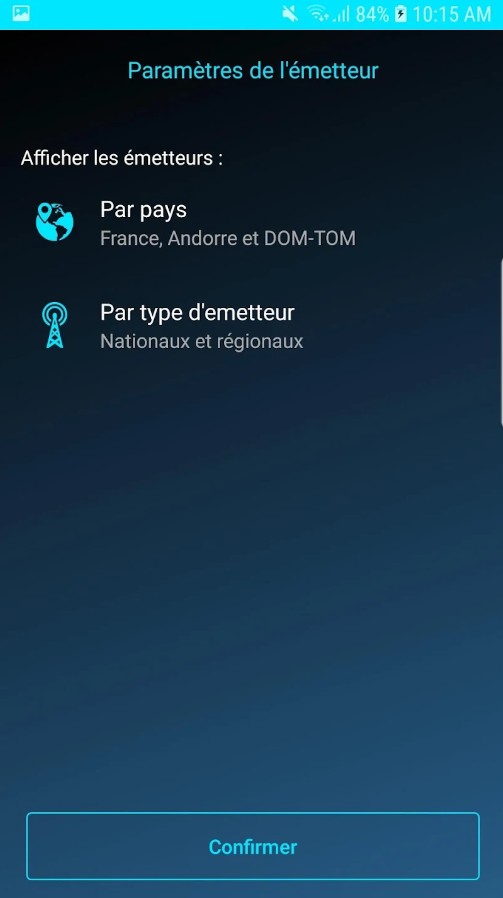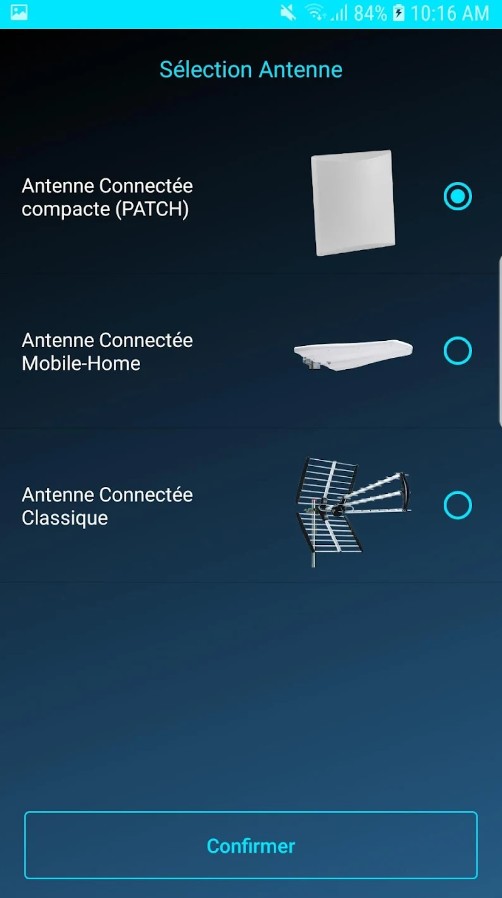 You can also check: 11 Best Apps to Connect Your iPhone or iPad to TV
ClearStream TV WiFi Tuner Adap
This program allows you to turn your antenna into a wireless broadcasting site. By doing so you will get the opportunity to connect every compatible device to the antenna via a wireless network.
After you have bought a special ClearStream adapter, you should make sure that your home WiFi connection is stable and works properly. Install the Tuner Adap app and follow all the instructions to watch local TV with your tablet, smartphone, or any other device.
Mind that you can connect one device only to the adapter at a time. If you want to launch the app on the other device, it just won't work. What's more, you can record the shows you like to watch later (Internet connection required) or rewind the show by up to the time of one hour.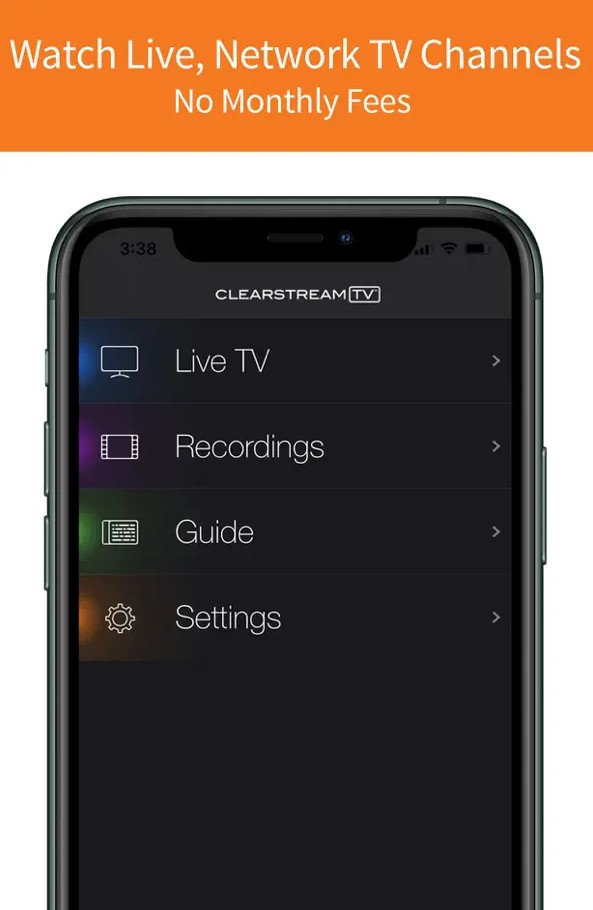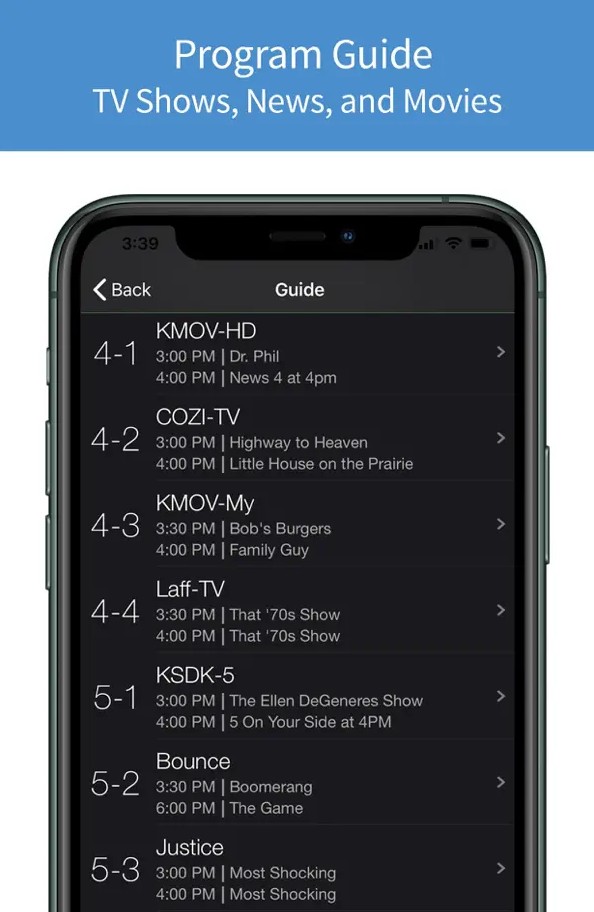 Aerial TV – DVB-T receiver
Aerial TV is a powerful software designed to turn your Android device into a DVB-T receiver, allowing you to watch live TV broadcasts anywhere you go. With its intuitive interface and user-friendly features, Aerial TV provides a seamless TV viewing experience on your mobile device.
It includes an electronic program guide (EPG) that allows you to browse through upcoming TV programs, ensuring that you can plan your viewing schedule in advance. Additionally, Aerial TV supports automatic channel scanning, making it easy to discover and add new channels to your lineup.
In conclusion, Aerial TV – DVB-T receiver is a tool for those looking to access live TV on their Android devices.