7 Free TV Antenna Apps for Android & iOS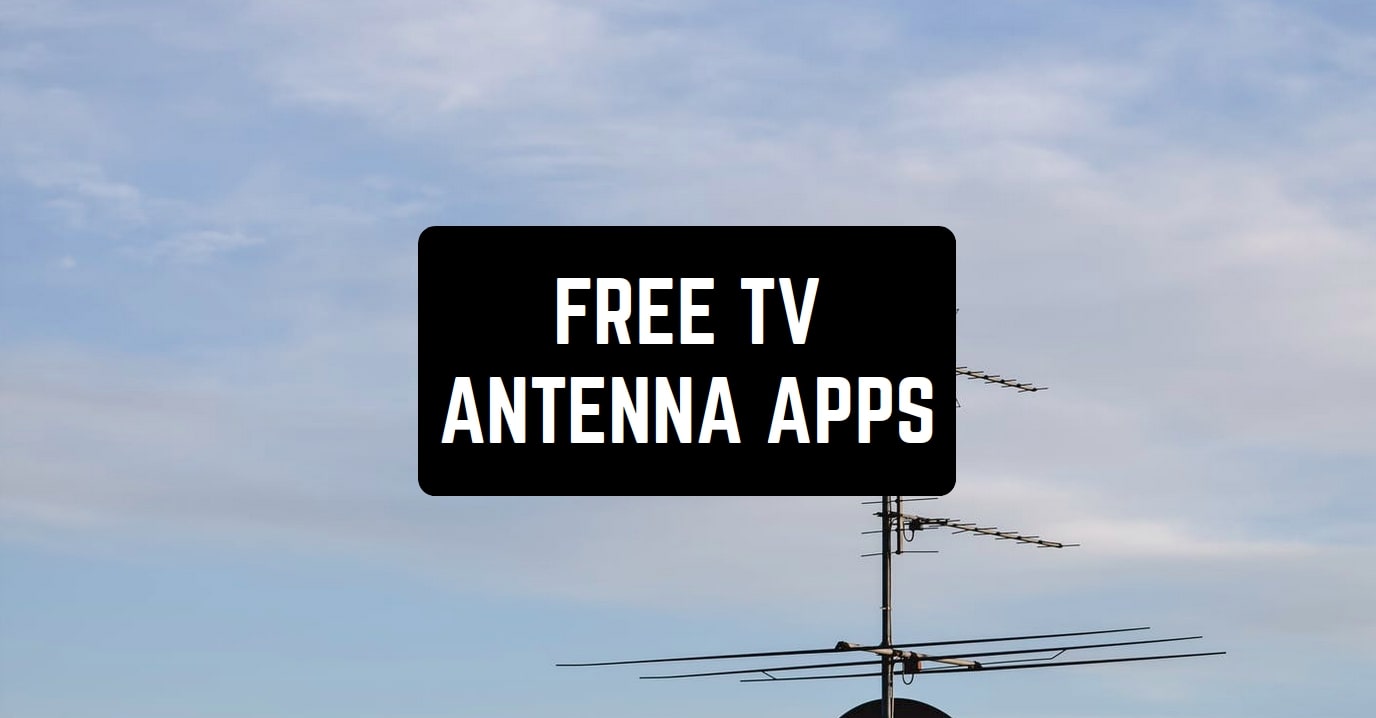 Do you like watching TV? If yes, then this article is a must! Here we have collected the best applications for TV lovers. All of them are free of charge so you can easily replace a real TV with your smartphone.
By the way, if you want to watch TV without aiming your antenna, be it a real or a digital one, you should check 13 Free Live TV Apps for Android & iOS.
There are great apps for iOS, as well as Android.
NovaWave Antenna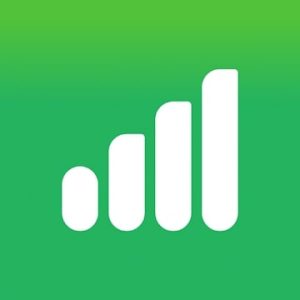 Meet a great TV antenna application! It will give you a huge number of functions at no cost. What is more, the service is very simple to use even if you are not quite skilled.
How does the app function? It just searches for the TV towers located around you. Just tap on the start button and wait for the result to be reached instead of doing it manually. 
Let's take a look at the best features provided by NovaWave: 
Scan the area you live in

. You can scan up to 30 miles in all directions. To use this function, you have to give the app access to your location. However, it's safe according to the developer.

Check the list of TV channels. It will give you all the channels available in your area. The app will save you time because you won't have to check each channel manually. The function is completely free.
The application can work with the list of the TV towers located in Australia, Canada, and the USA. More countries are about to be added later!
Enjoy high-quality videos. You can choose up to 1080! This will turn your phone into a TV that will always be with you.
The content is free all the time, with no trial periods. Just download the app and start searching for the nearest TV towers in your area. What is more, the application is quite little – 65 MB will be enough.
Don't hesitate to report any issue you face. The developers are fast to answer and fix the problems.
Both Android and iOS users can download NovaWave Antenna at no cost.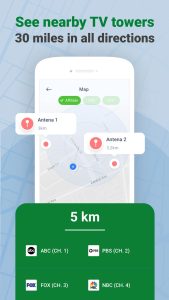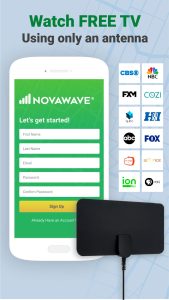 You may also like: 5 Ways to Update Apps on Hisense TV
Ziggo GO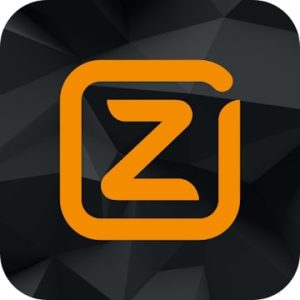 Here is an application that can provide you with a TV even if you have no TV in your apartment. Having a smartphone or tablet is enough. 
How does Ziggo GO work? Just like any real TV but it seriously outnumbers it in terms of functions. 
Let's take a closer look at the most striking functions of the application: 
Browse through popular channels

. In Ziggo GO, you will find many European and American TV channels to watch. And all of them are available at no cost! You just need to create an account, which is fast. 

Replay anything 

when you want to. This makes the service different from a real TV. You can always go back and watch the film once again. 

Don't think about the size of your screen

. You can watch TV on a little smartphone, a tablet, or your Smart TV. The quality will always stay top-notch, the app is truly adaptive. 

Never memorize

 anything! We live in a world full of information, that's why let's delegate these things to a good app. Ziggo will always remind you of your favorite show or an important broadcast you don't wanna miss. You might create a playlist of the content you like and then download it on your device. 

Ziggo GO 

requires a connection to the Internet

 to perform most of its functions. However, you can watch the content you saved offline. 
However, there are some disadvantages too. For example, the app often crashes, especially on the oldest versions of Android.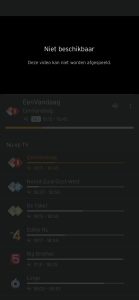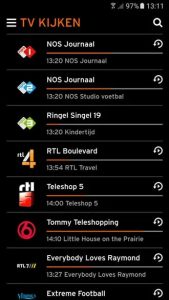 Digital TV Antenna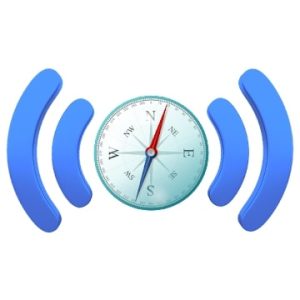 This application is a bit different from the others listed here. However, it can still come in handy for those who want to watch TV. 
How does Digital TV Antennas work? It's pretty simple. The app can look for Digital TV Antennas situated around you. Then you have to place your antenna so that it is pointed in the direction of the station. Now you can catch TV channels! 
There are some things you need to know about: 
The application 

works in the USA

, the US, Australia, New Zealand, Brazil, Portugal, and Colombia. If you aren't in these countries, the app won't function normally. 

The

 databases are being updated

 all the time. This means the app is being enriched by new stations regularly. 
The app is rated 4.3 out of 5 on Google Play. Most users love its fast speed of work and friendly interface. What is more, the app doesn't require a lot of memory – 5.6 MB will be enough to install it.

Unfortunately, there is no version for iOS users. You can download it now on Google Play and start searching for TV stations.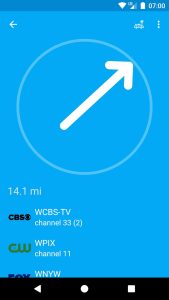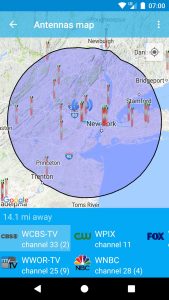 TV Towers – Digital TV Antenna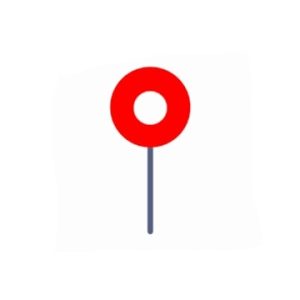 Here is another great app for Android users. It is appreciated for its friendly and simple interface, as well as its accuracy and fast speed of work. It usually takes about 5 seconds to get a list of TV channels you can catch.
We can't say the app is packed with features. In fact, there is only one function available – TV Towers will simply look for some TV towers in your proximity. The app works perfectly in the USA as it was initially created for this country's users.
To enjoy all the functions, you need to give a big number of permissions, including your location (which is logical as the app will look for the antennas in your area), usage info, and diagnostics.
By the way, if you want to use your smartphone and TV, you can synchronize them and use them together as a pair of devices. How to do it? Read 11 Best Apps to Connect your Android Device to TV.
The app supports Android TV, this function was added with the latest update.
Unfortunately, the app is available for Android users only. Get it now and enjoy these functions at no cost. There will be some ads, though.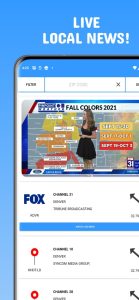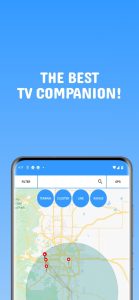 Digital TV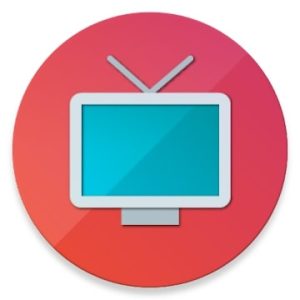 If you always wanted to watch TV on your smartphone or tablet, Digital TV is what you need. It won't search for TV towers like many other applications from the article. However, it can also turn your device into a TV. 
Using the app is a simple thing to do. Just download it and create your profile, which will take you about a minute. 
Now let's review the best options provided by Digital TV: 
Discover a 

wide variety of various TV channels

. What is more, you can access the service anywhere you are. To do it, just stay connected to the Internet. You will have access to at least 50 different TV channels. 

Record the movie or program

 you liked most of all to watch it again. Use this function to save the content and then share it with your friends online. 

Store your favorite TV shows right in the app

. For sure, you can save it to your disk and open it through the file system. However, it will be much easier to do it inside the application. Create folders to keep everything in order. 
The app is quite customizable so you can change some settings. For example, you can change the background brightness and color. 
Digital TV is being updated regularly when users find serious bugs. For example, the latest update was in August 2020. Should you face any technical problems, don't hesitate to report them. They will be fixed when the app is updated next time. 
Only Android users can download and use Digital TV for free.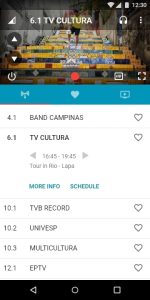 Antenna Point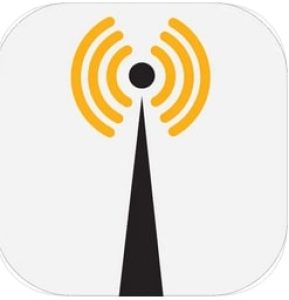 This application is a bit different but it can still be useful for people who have real antennas and would like to aim them correctly. 
The principles of work are quite simple – download the app and give access to your location. Please note that the app works correctly in the USA only. In other countries, no towers will be found. 
Then you will be shown a map with the nearest TV towers. Choose the one you like most of all and place your antenna so that it is aimed at the tower. Now you can catch the signal and watch TV as if you had a real TV instead of your smartphone. 
Let's see what else you can get in Antenna Point: 
The speed of TV towers search is quite fast

. You will need about 10 seconds to find the best towers within your proximity. 

It's important how you place your smartphone or tablet. It 

has to be placed horizontally

. In this case, the process will be more accurate and take less time. 

Once the channel scan is over, you can 

browse through the TV channels

 available in your area. 
There are some downsides. According to the users, the app works pretty fast but often crashes for no reason. That's why they have to open it and start the process once again. 
Antenna Point can be downloaded from the App Store. The app is free with no in-app purchases.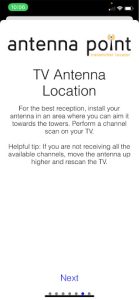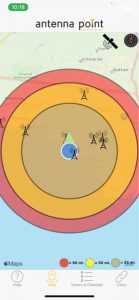 NoCable: OTA Antenna, TV Guide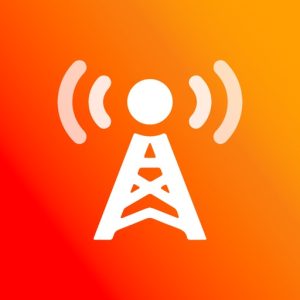 Are you looking for a good Over-the-Air TV application? If yes, then NoCable is what you need! It is packed with great features, including tips about setting your digital antenna. 
It has a simple, even primitive interface so you will understand how to use the app at once.
Here are the best function provided by NoCable: 
If you are a beginner and you have never used this type of apps, NoCable will 

give you TV towers recommendations 

to help you choose the best option for you. 

Do you have a real antenna in your house or outdoors? Then 

read the tips

 about its installation. 
Unfortunately, NoCable OTA doesn't provide any information about its privacy policy. This is why we can't guarantee your data won't be given to a third party. 
The app is also quite small – you need at least 78.6 MB to get and use it. 
iOS users can enjoy this nice and accurate service for free. There are no ads as well so you won't be distracted from catching the signal.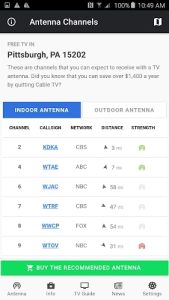 You can also check: 9 Best Apps to Connect Your iPhone or iPad to TV