Looking for a voice-over app to elevate your content? Well, we've taken care of that for you!
Take a look at our list of the 9 best voice-over apps for iPhone & Android for you to try. These apps let you record and edit voice memos, merge audio with vids, and so on. All these apps provide you with stable, HQ sound and are packed with various sound effects. Let's dive in!
Dolby On
This is an app that lets you make voice-overs and edit them on the go.
This is a powerful, but yet simple tool for creators of all kinds. It works nicely for podcasters, video makers, streamers, musicians, and more. With this app, you'll be able to get clear, high-quality audio without much effort and use it as your heart desires. It lets you record live video and audio with no limits and comes with a powerful editing tool as well.
There are a bunch of automatic audio effects like noise reductions, spatial audio, fading, and much more. You practically get a mini record studio right on your mobile. The app automatically shapes your recording with Dolby EQ to stabilize tone and space. You may also try various sound styles to give your music a bit more spice.
Herewith, the editor is easy to use, so even if you don't have much experience, you'll quickly figure it out. Plus, you can optimize the recording for popular music platforms with one tap. You get to save audio in several formats and use it as voice-overs further on. You may even go on live transitions right from the app along with sound effects.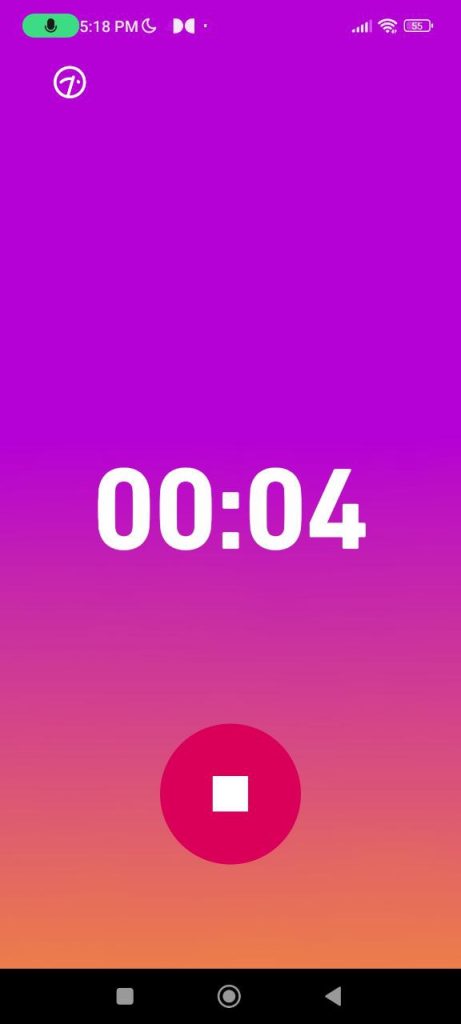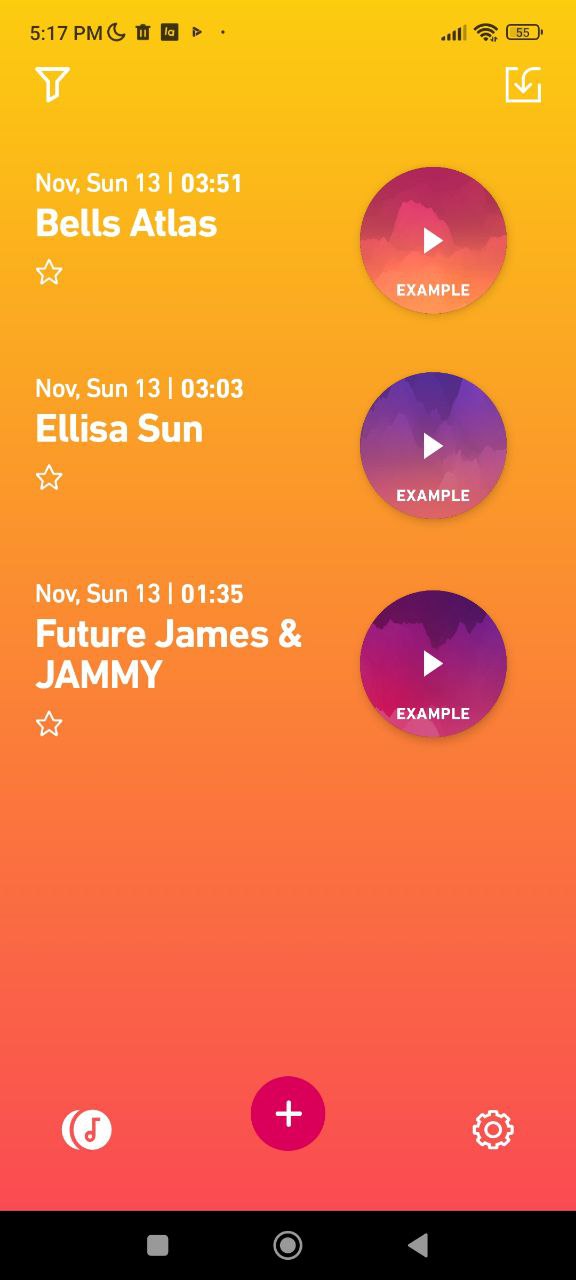 You may also like: 15 Best Voice Changer Apps
Voloco
Next, there's an app that turns your phone into a portable recording studio.
It's a must-have for singers, podcasters, and content creators who want their sound to be clear and HQ. This app lets you make songs and content without much effort or any advanced skills. You'll get to record voice-overs, tracks, demos, and any kind of audio files in general. Herewith, you won't need any additional devices like mics or software: this app is enough to get a solid result.
The best thing here is, the app automatically gets rid of the bg noises as you record. It also pitches the voice to stick to your tune. Plus, there's a wide range of presets and filters for compression, EQ, autotune, and more. Thus, even if you're not experienced with sound editing, you'll get to gain a nice result with this app.
And if you require some inspo for your tracks, there's a list of free beats for you to use. Once you're done, you can save your project in various sound formats and share it with friends. The app may also help to optimize the audio to match music and web platforms.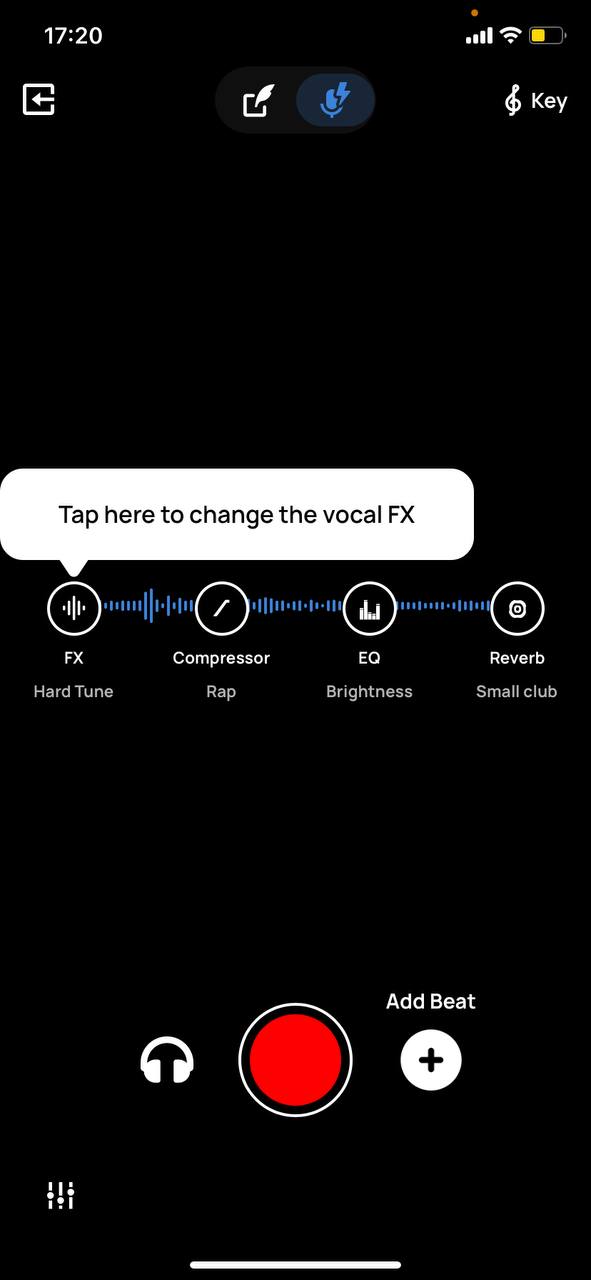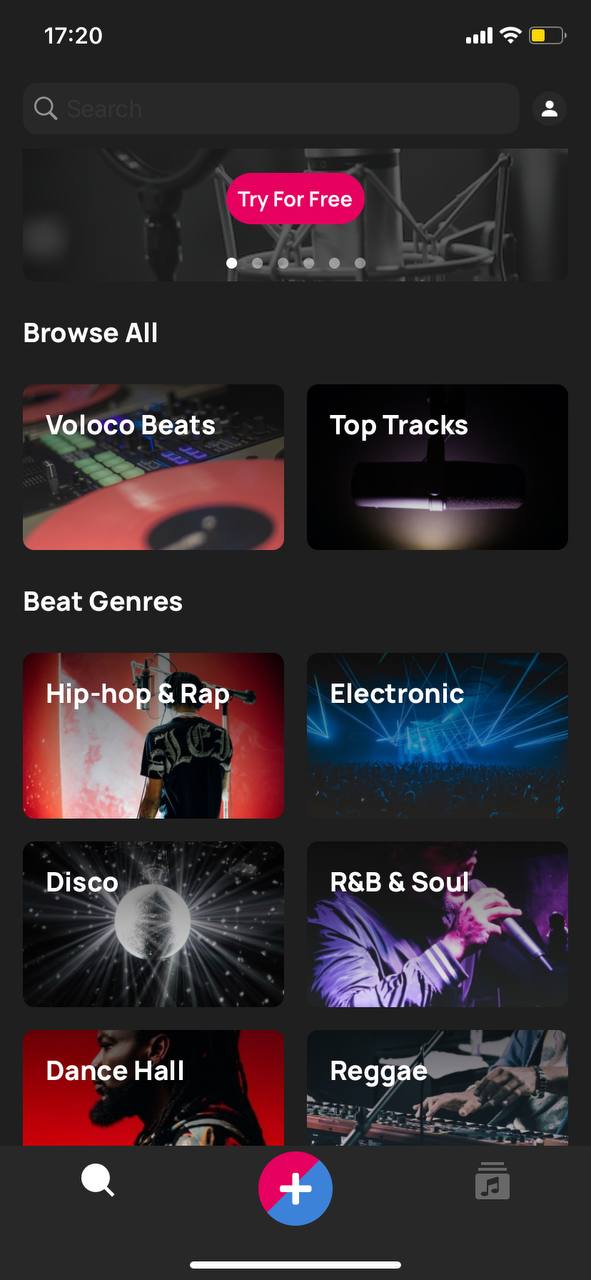 Voice Recorder & Voice Memos
This app lets you get clear, high-quality voiceovers effortlessly. If you need a simple recording tool with simple editing instruments, don't get past this one.
This app was made for all kinds of voice memos, but the files can be used in any way required. You can use it for notes, interviews, lessons, and even music recording (although it's made for that specifically).
The app runs on smart tech that provides you with stable recording with no interruption or cracks. Plus, the app has no limits for the time of recording, so no worries here.
Also, the recording happens in the background mode, and you don't have to keep the app open all the time, it will record even when your phone blocks down.
You get to categorize and arrange the files by adding tags and creating thematic folders. You can also import the files in several formats, which is handy.
Besides, you can set some audio as ringtones and use a simple editing tool for touch-ups. And if you want to keep your files private, you can lock the app with a passcode.
In conclusion, this app is a good tool for people of different professions and just for those who need to record what is happening around them .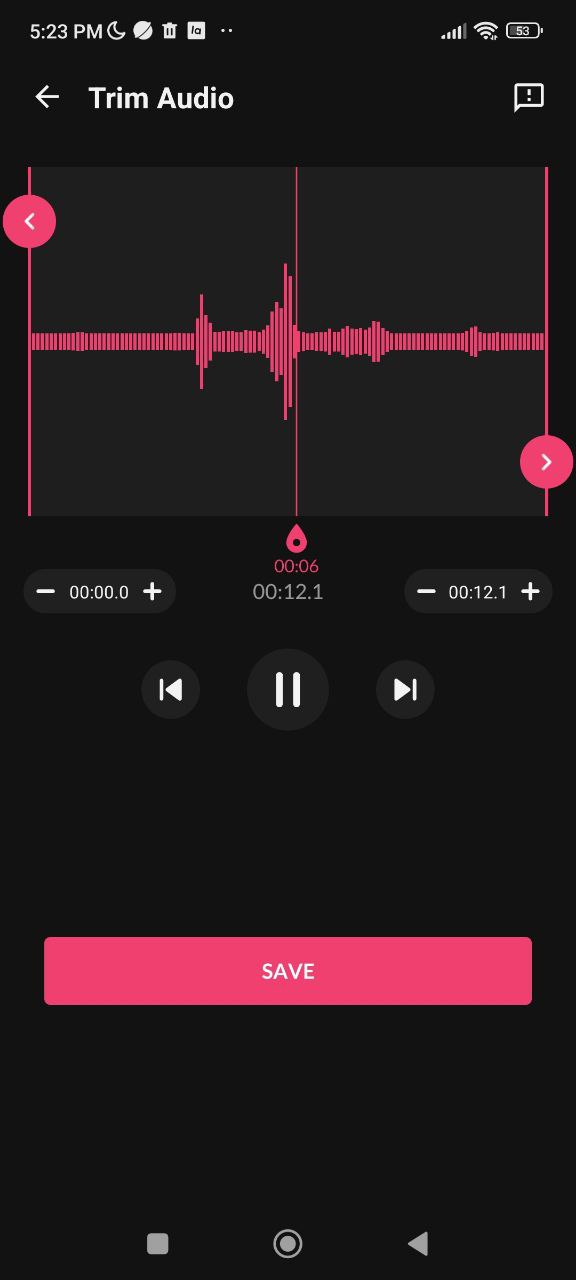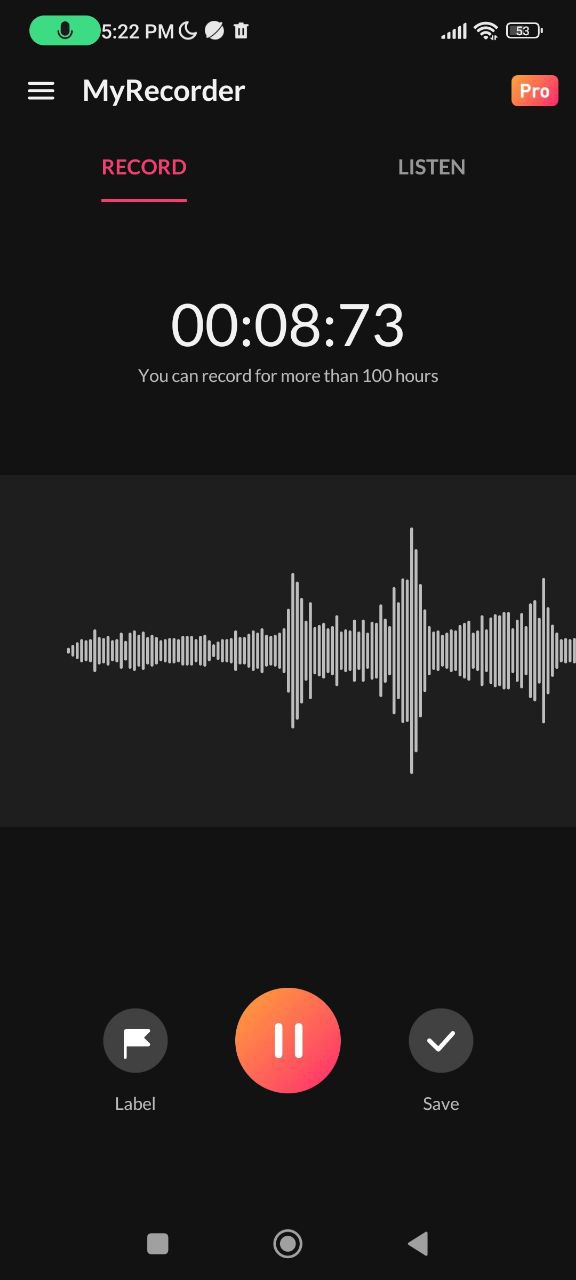 Voice Over Video
As you may guess by the name, this app is made to make voice-overs for your vids.
In the first place, this app doesn't let you record actual voice memos right away. The only thing you can do is pre-made files from our storage, so you still need an extra app for that. What you can do there is add clips and layer them with voice memos.
The app supports numerous formats for clips and audio, so you won't have trouble with that. It covers a simple editing tool that lets you add fading, pitch the voice, decrease bg noise, and all that. You can also regulate the volume of audio and add an echo effect if needed.
There are a couple of effects for vids as well, but it wouldn't be fair to all this app to a full-on video editor. You get to crop and trim the clips, add transitions and match these with audio. The app lets you save outcomes without a watermark, and you can pick the format if needed.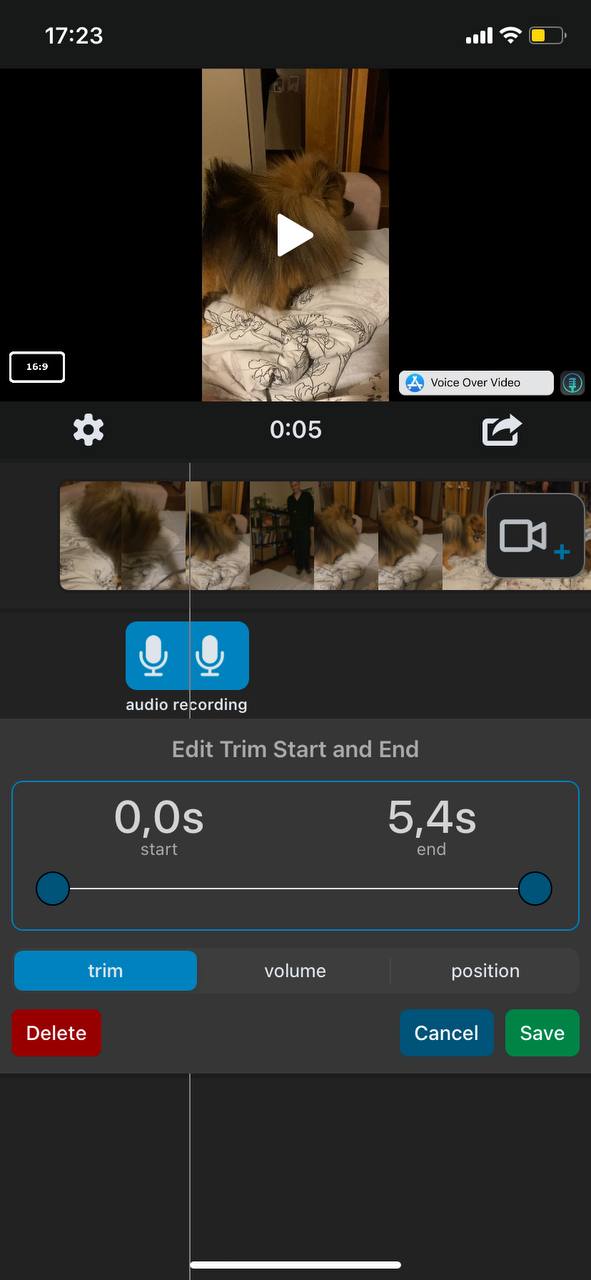 Check also: 7 Best Quick Video Recorder Apps
VoiceOver
This app is a simplified version of an audio-making studio.
It lets you make voice-overs and layers these on vids, images, and whatever else is needed. You'll get to easily record HQ audio and do simple editing. Herewith, the app is fully intuitive, so even if you're not experienced, you'll quickly figure out how it works.
The recording tool runs in the bg, so you won't have to keep the app open all the time. You can also pause the recording and keep it going whenever you're ready. The editing tool works for audio made with the app and the ones from your gallery. There are a bunch of presets and filters that let you level up your audio.
Plus, you'll get to add extra background music, use equalizer, and reverberation, and regulate the volume if needed. You can also import and record vids and adjust the audio right away. You get to merge and mute audio tracks, add filters, and all that. Furthermore, you can actually add voice-overs to GIFs and images if needed.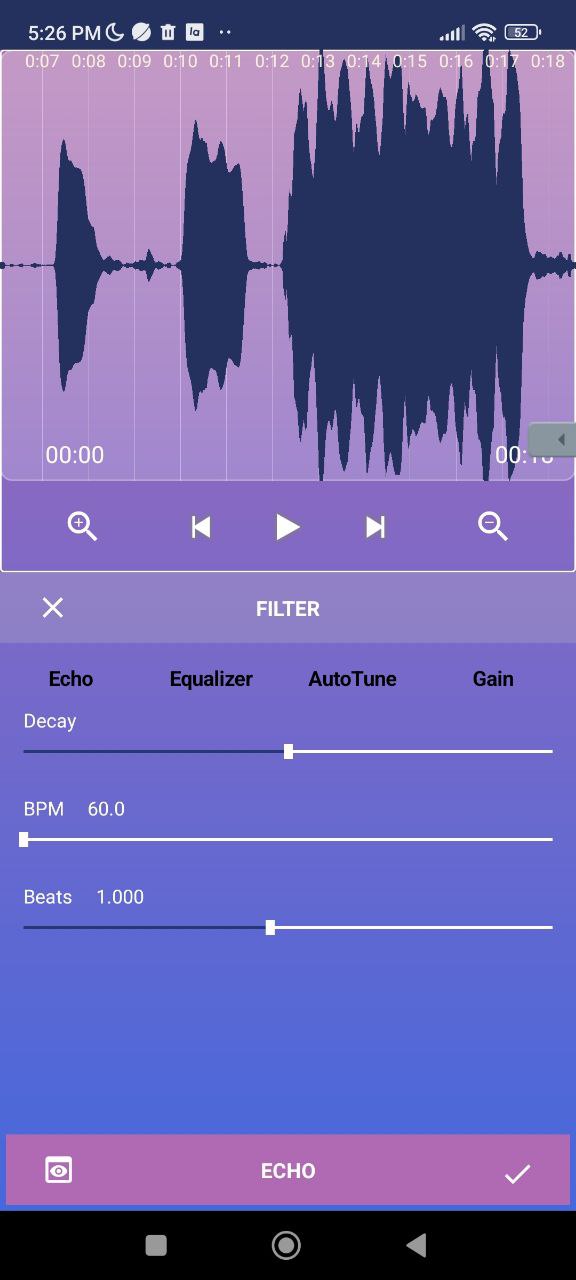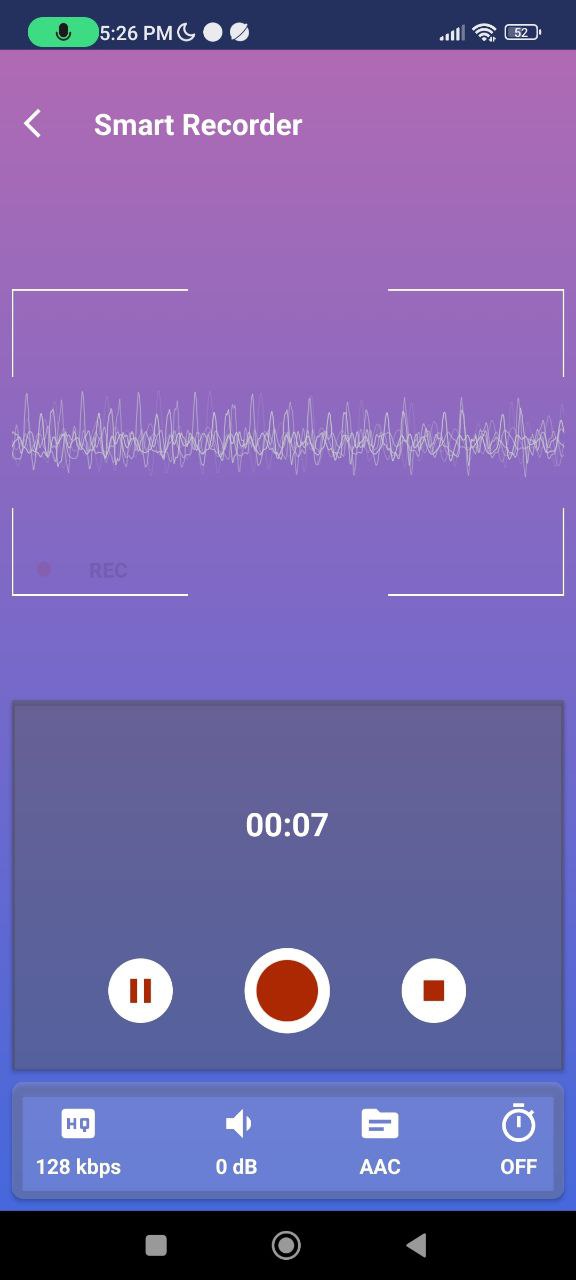 Voiceover Air – Text To Speech
It's a tool that empowers everyone to express themselves with clarity and confidence.
Designed to be intuitive, Voiceover Air ensures that users of all ages and tech backgrounds can navigate and use it without a hitch.
From converting text to speech with natural-sounding voices to facilitating conversations through sign language interpretation, Voiceover Air is a versatile platform. It's like having a personal interpreter in your pocket.
Voiceover Air's functions extend to real-time language translation, enabling conversations between people who speak different languages. Imagine being able to communicate seamlessly with someone across the globe.
Voiceover Air isn't just about conversations – it's a tool for learning. With features like text-to-speech for reading content aloud, it assists users in absorbing information effortlessly. Voiceover Air represents a new era in communication.
Finally, I can say that this is a perfect app to bridge gaps, demolish barriers, and empower individuals to express themselves without limitations.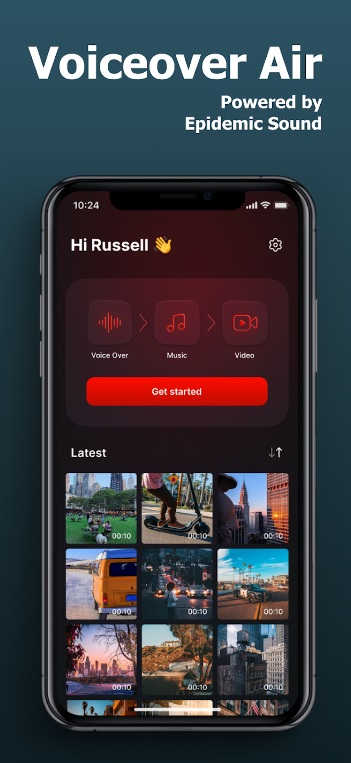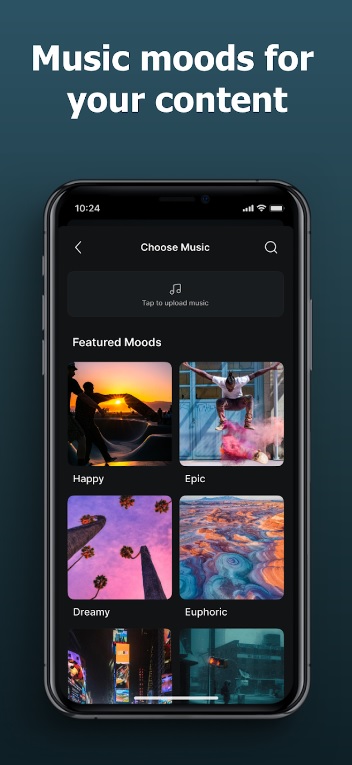 Voice Recorder & Voice Memos
This app steps in as your virtual note-taker, making sure you never miss a memory or a thought again.
Navigating through Voice Recorder & Voice Memos is a breeze. Its user-friendly interface ensures that anyone, regardless of their tech-savviness, can quickly start recording and saving their voice memos. You can label and categorize your recordings, making it effortless to find that specific note or idea when you need it.
Voice Recorder & Voice Memos ensures that you can relive moments exactly as they happened. From heartfelt messages to spontaneous jokes, everything you record becomes a time capsule of emotions. Listening to your recordings is as easy as recording them. Additionally, you can share your voice memos with others seamlessly, making collaboration and communication smoother.
Voice Recorder & Voice Memos is more than just an app; it's a way to preserve your thoughts, ideas, and memories in their rawest form. It caters to the needs of students, professionals, and artists alike, promising to be the trusted companion for capturing life's moments, one voice memo at a time.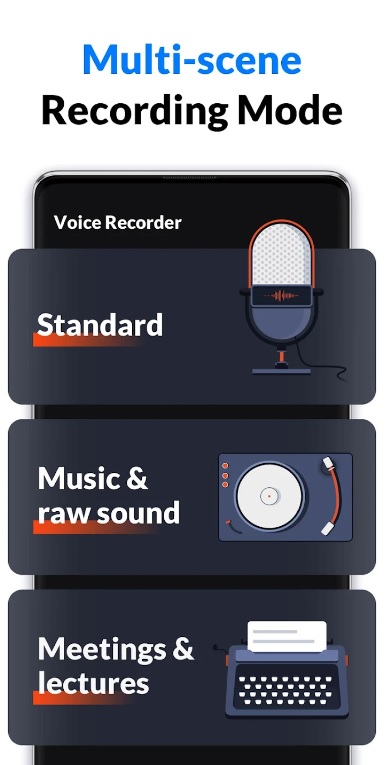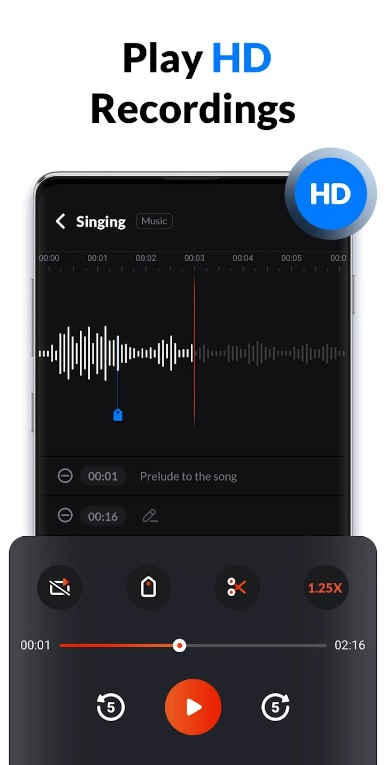 Smart Recorder
This app lets you record, transcribed, and modify audios.
That's a fully-featured recording tool with an in-depth editing mode that lets you achieve HQ audio. It doesn't limit your audio time, so you can easily record lectures, podcasts, or just voice memos. You can also pause the recording and continue whenever you're ready.
The audio seems to be pretty clear, and there are no interruptions or smth. All the files are easily sharable, and you get to pick a format before sending them. The app supports all the most-used formats, also no worries here. You get to trim and crop your audio and add fading, filters, and effects for a more clear sound.
In case you're not sure which filters to use, there's a guide system to help you decide. The app saves all your files, and you can organize them by sorting them into folders and adding tags. You can also sync the app with your cloud service of choice to always have backups.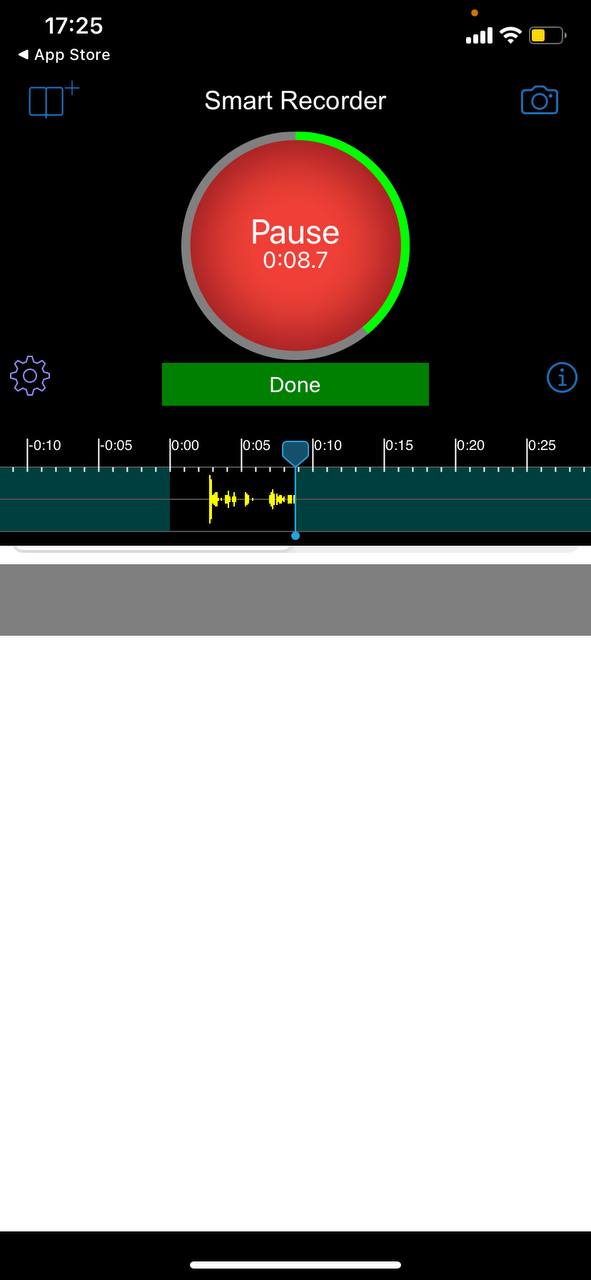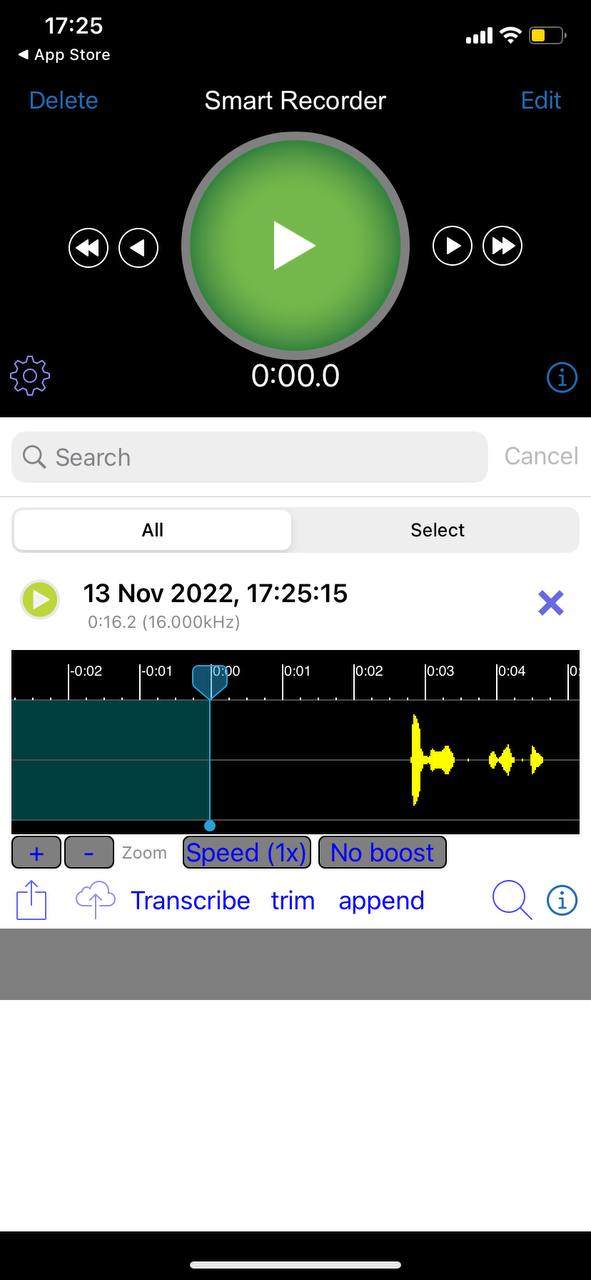 You may also check: 9 Free Deepfake Voice Generator Apps & Websites
InShot
And lastly, we have an app for everyone who wants to add voice memos to their social media content.
If you make content for IG (or other socials), you're probably already familiar with this app. It comes with a bunch of useful instruments for vid editing, but it also has voice-over features. With this app, you'll get to level up your clips by adding voice memos, sound effects, and music.
The app lets you make voice-vers right away, and the quality is quite high, which is nice. Once the audio is done, you'll get to clear up the sound by lowering bg noises and all that. You can also regulate the volume and speed of voice-overs and add sound effects if needed.
The app features such audio effects as a child, male and female voices, the sound of the horn, phone calls, wind, and much more. Plus, the app comes with a timeline feature that lets you sync video and sound right away. There's also a wide collection of music to add to your clips.