Running your own business is quite interesting. It is even more pleasant if your business is beneficial to people. Under these parameters fit gyms, have become popular in the last few years due to the growth of fans of healthy lifestyles.
This trend has become so popular that even you now have the opportunity to try your hand at running such an establishment. You can do this by playing these best gym management games for Android & iOS.
Try more ways to run your own business by playing these best hotel manager games.
Gym Mania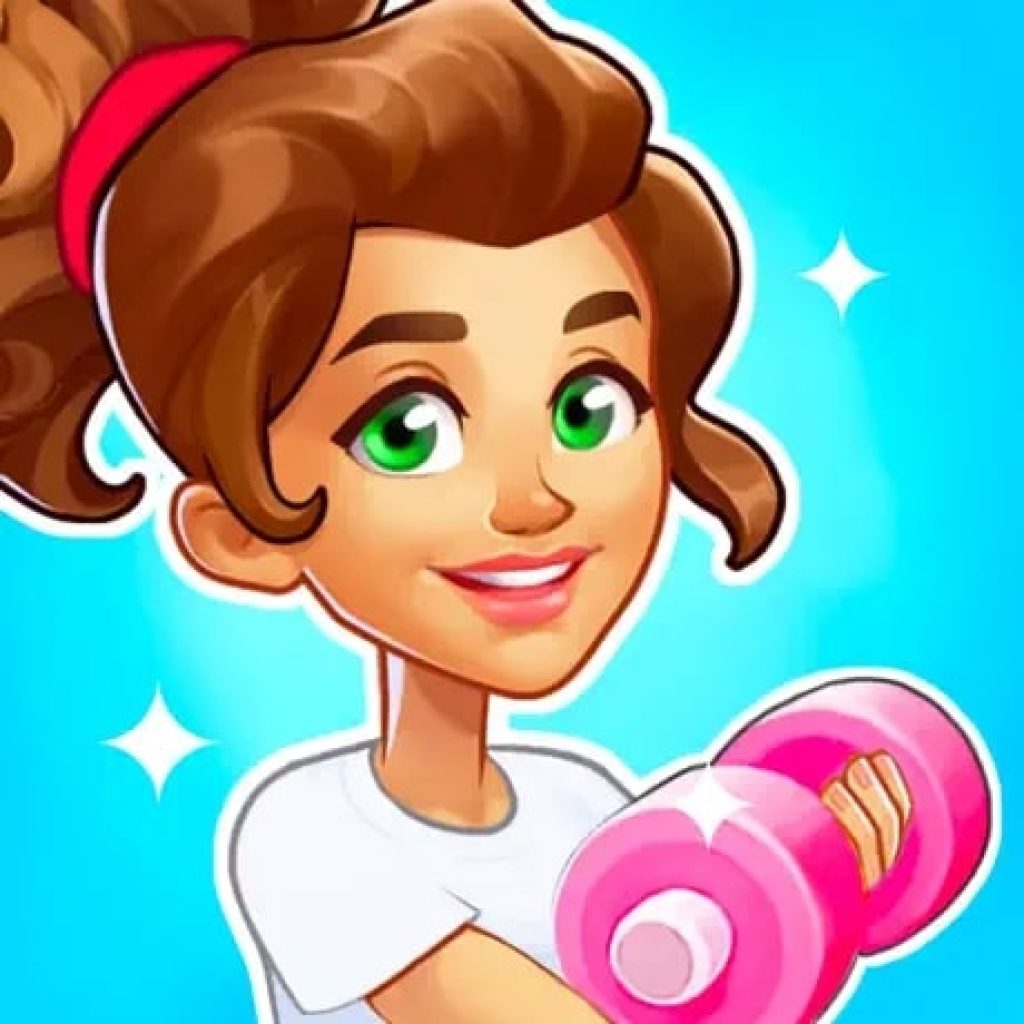 This is a simulation game, where you have to manage a network of fitness clubs. Each club has its own characteristics. There are two assistants who carry out seemingly impossible tasks.
Coaches welcome each visitor and pump him or her up to the level of a bodybuilder. The aim of the game is the satisfaction of all those wishing to work out in a fitness club.
To succeed you need to set the right priorities. The right management is a big profit. Capital and time are in your hands. The advantage of any gym will be the availability of sports nutrition. Have employees learn how to select diets and prepare protein shakes. Doping is excluded.
Once a certain level has been reached, there will be a need to expand the network around the world. Each country has ethnic peculiarities that must be taken into account. Under the careful guidance of businesses will flourish.
During the game, there will be offered tasks with rewards, and competitions with medals. Quality graphics will provide full immersion.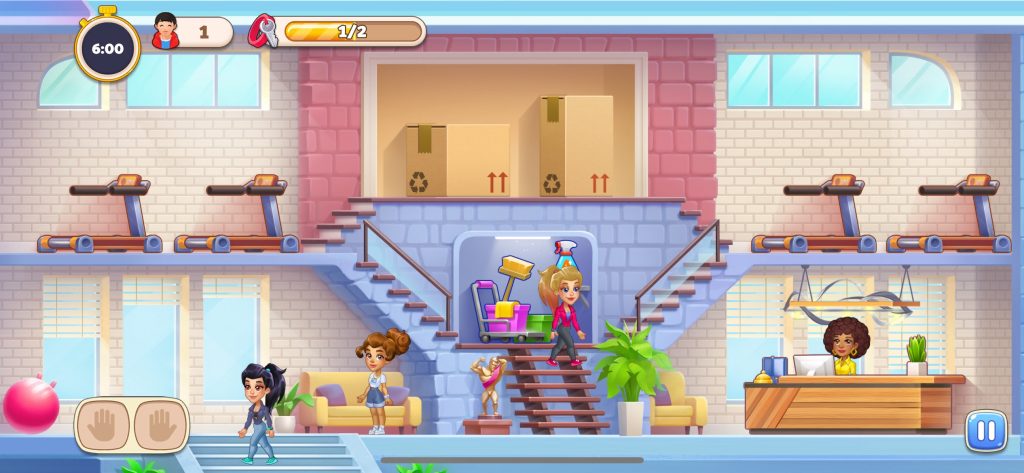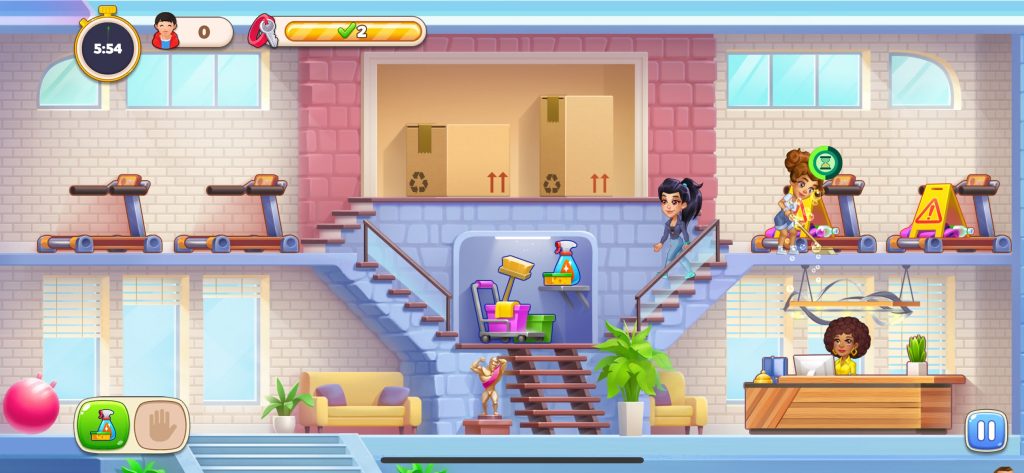 The game is constantly being updated. In the scenario, there will be a place for love intrigue. Only positive emotions are waiting for you.


You may also like: 11 Best Basketball Manager Games for Android & iOS
StartUp! Gym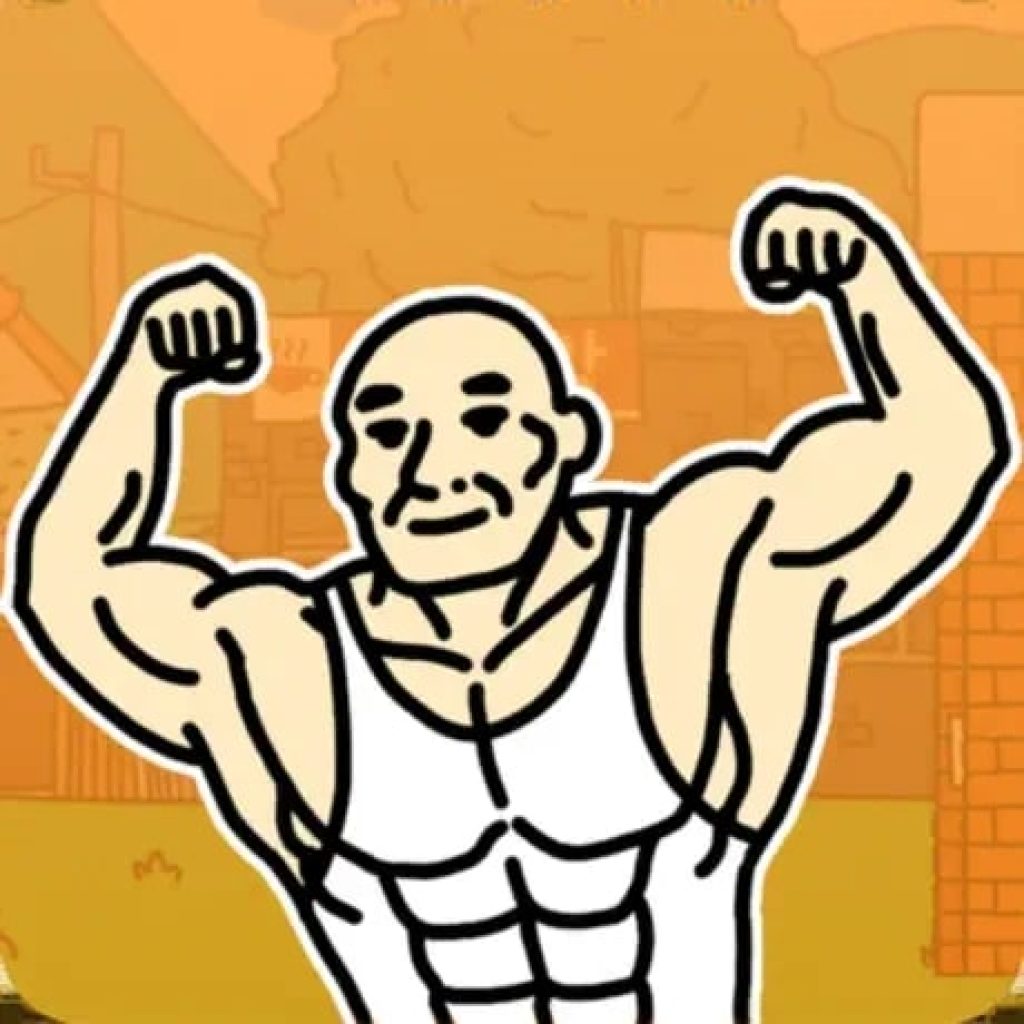 One day the owner of a fitness center realized that he could not manage alone. He chose you as a co-owner.
It is said that he has a flair for talented entrepreneurs. The challenge is to turn the gym into a luxury establishment.
The game follows a script with many branches. The visitors work diligently on their uniforms. They need help with new trainers and simulators.
It is intuitively easy to control the events. Everyone will figure out the conditions of the game. It allows you to relax and let go of the real tasks for a while. You can grow as an entrepreneur indefinitely.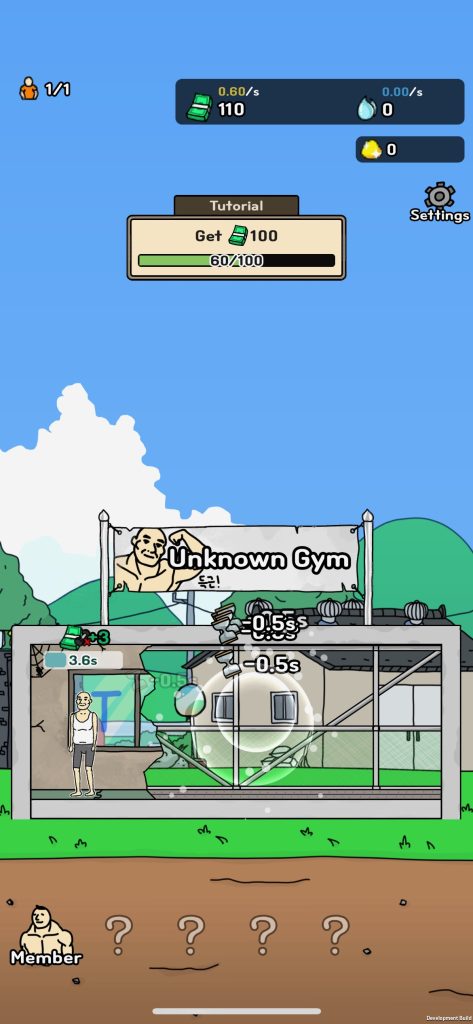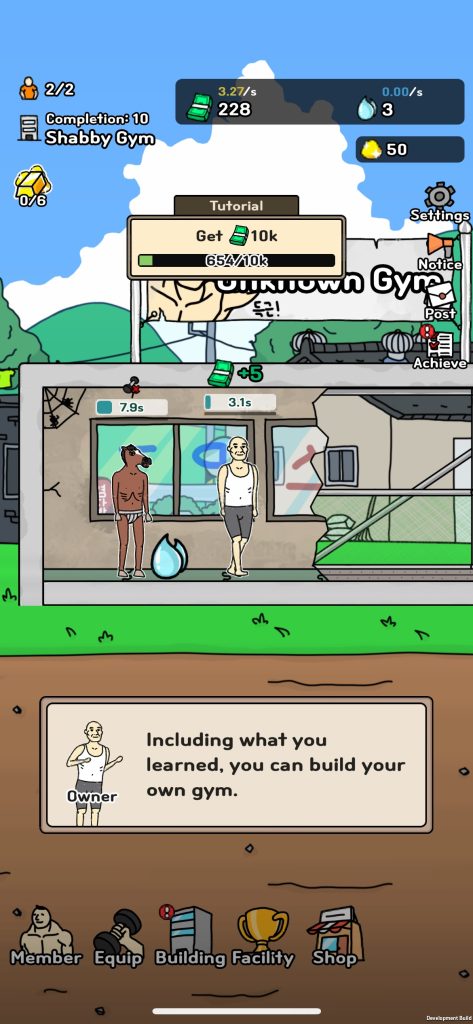 New tasks appear every day, and the stakes get higher. Rewards become weightier and visitors become more demanding. New inventory awaits your purchase. Be a great manager of your own fitness center.


Idle Fitness Gym Tycoon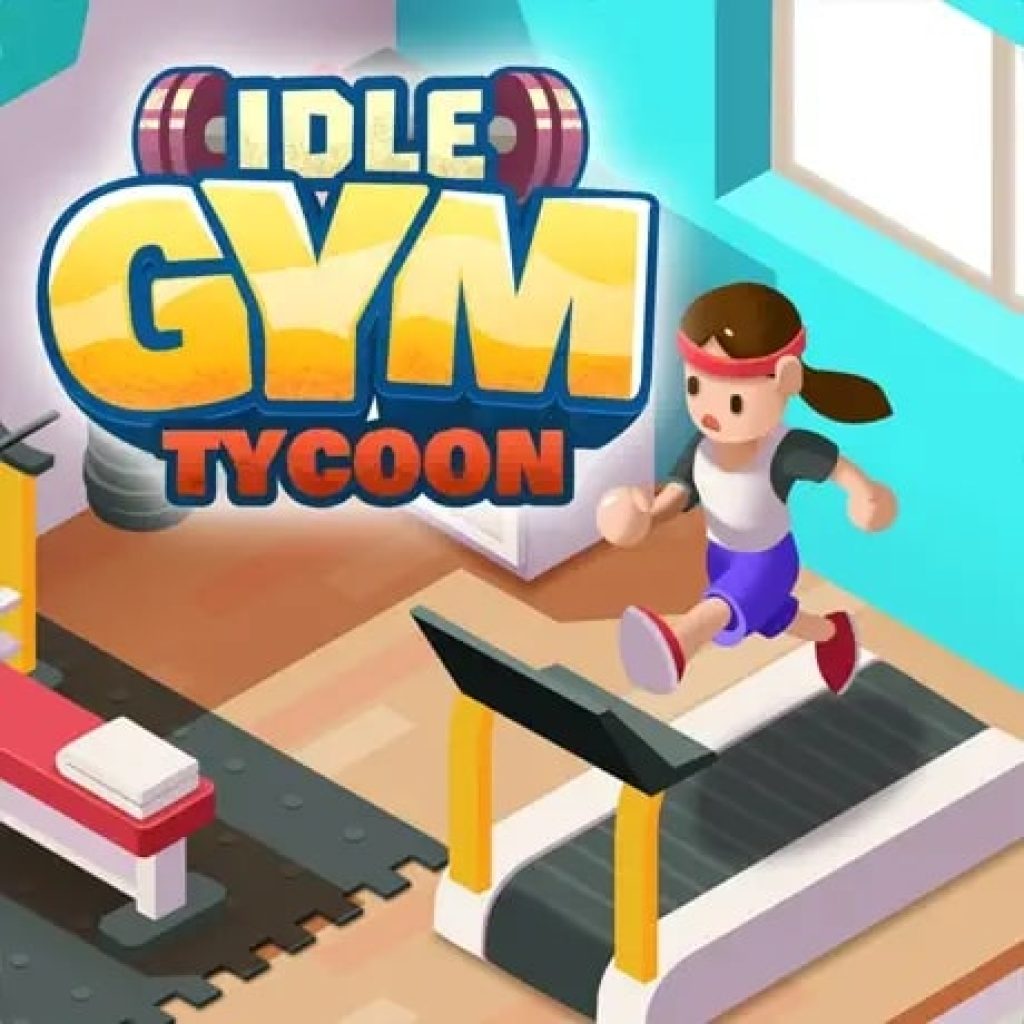 Try a fitness gym management simulator app. Create your own sports empire. Everything starts with a modest room, which you can fill with new equipment and expand its boundaries.
The higher the level, the wider the range of services offered. Hire top-notch trainers and promote them for achievements. Your gym will be visited by professional athletes and stars.
There will be a lot of work: arrange a bodybuilding corner, and rooms for Zumba, cardio, and stretching.
To run an empire, you need to have a strategy. Open separate rooms for each sport. Positive feedback from visitors will allow you to grow further. Be a strategist: buy advertising, hire agents, and invite celebrities.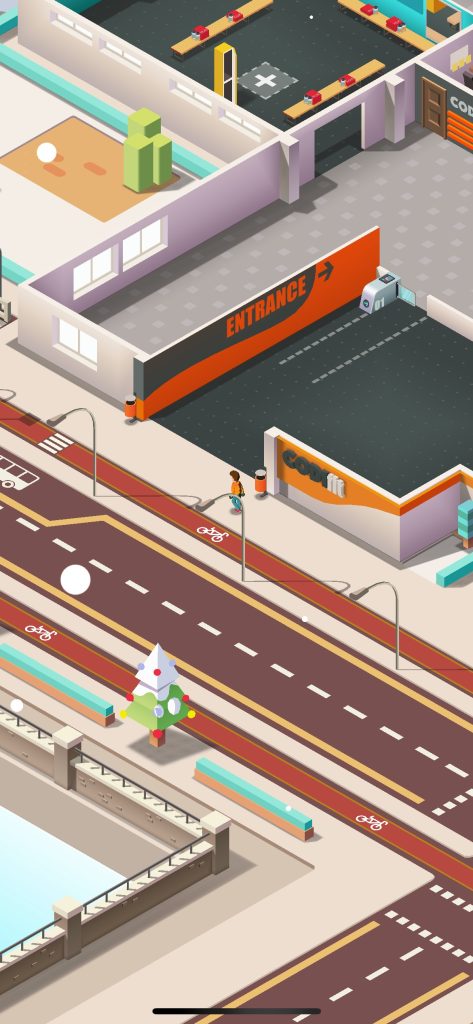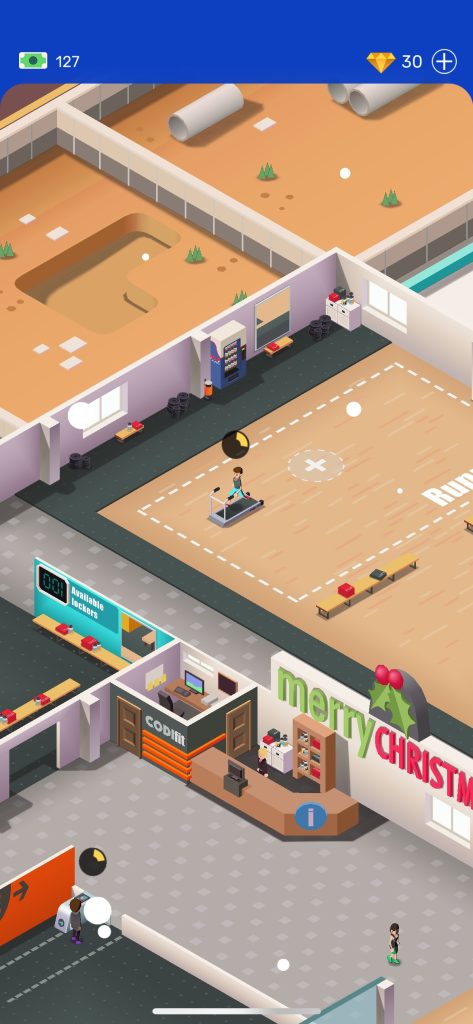 The reputation of the gym grows with each new gym and facility. The path of professionalism of the trainers will bring fame. Step by step goes to the dream.


Fitness Club Tycoon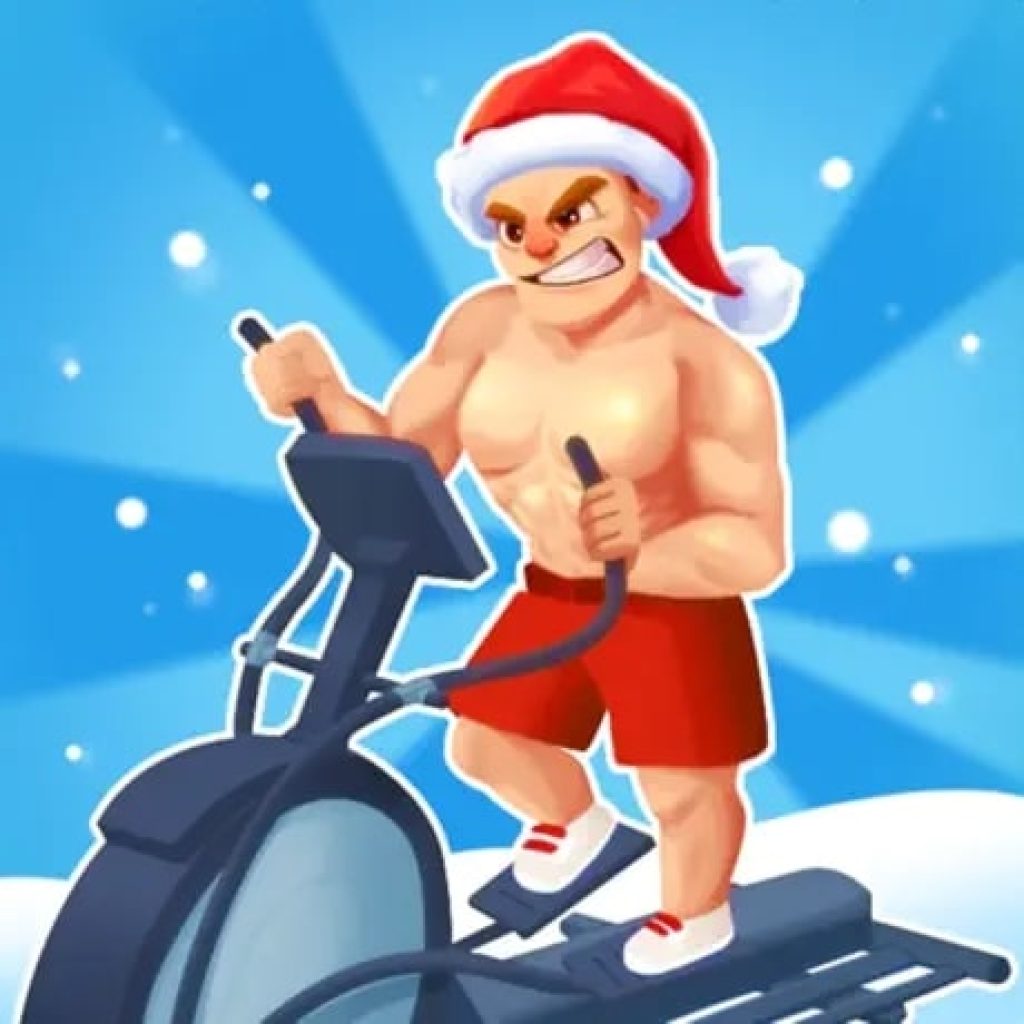 This is a great gym management simulator. High-quality graphics will provide full immersion. You will become a director who manages a fitness center and helps clients to get their bodies in shape.
The main task is to assemble a professional team and organize the appropriate room. The global task is to open a network around the world. Unusual locations: the seashore, the forest, or picturesque cities.
The gym is equipped with everything necessary: treadmills, a bodybuilding corner, swimming pool. It is interesting to watch him work, listening to dynamic music. Each employee has a unique story, storyline play, and character.
Visitors need your care. They need motivation, support, and the provision of quality food and entertainment. Every positive review brings you closer to world fame.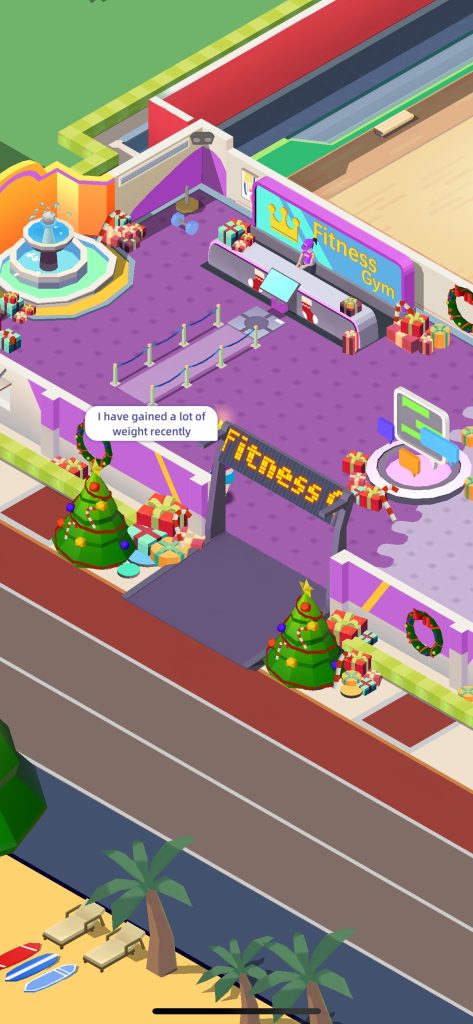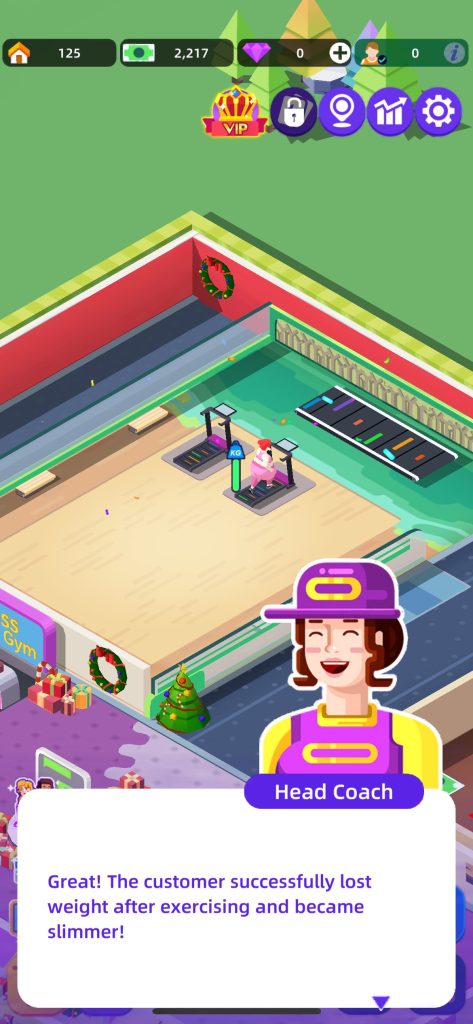 The game will suit fitness enthusiasts, managers, and those who want to relax.


You may also like: 7 Best Boxing Manager Games for Android & iOS
Antique Gym Tycoon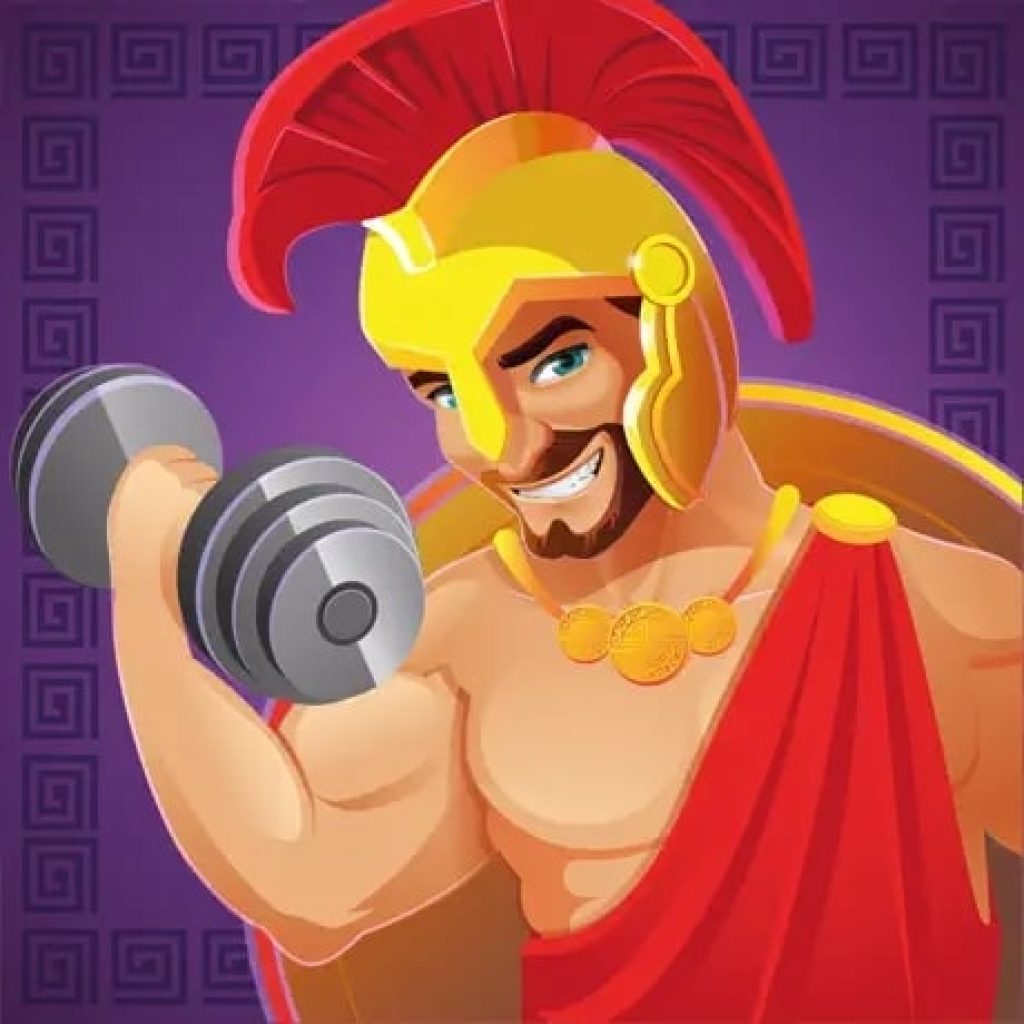 Build a gym in rural Greece. Expand the room and fill it with new exercise equipment. Attract many warriors to train for more profits.
Quality graphics will provide full immersion in the atmosphere of antiquity. The storyline is accompanied by humor.
Every day there are new tasks waiting to be done. Start with a modest tent camp of improvised means. It is necessary to create a development strategy and invest in big business.
Future heroes, who will become famous in the games, will rise up in the hall. The storyline is tied to a man who needs money to get home. He travels a lot and develops gyms.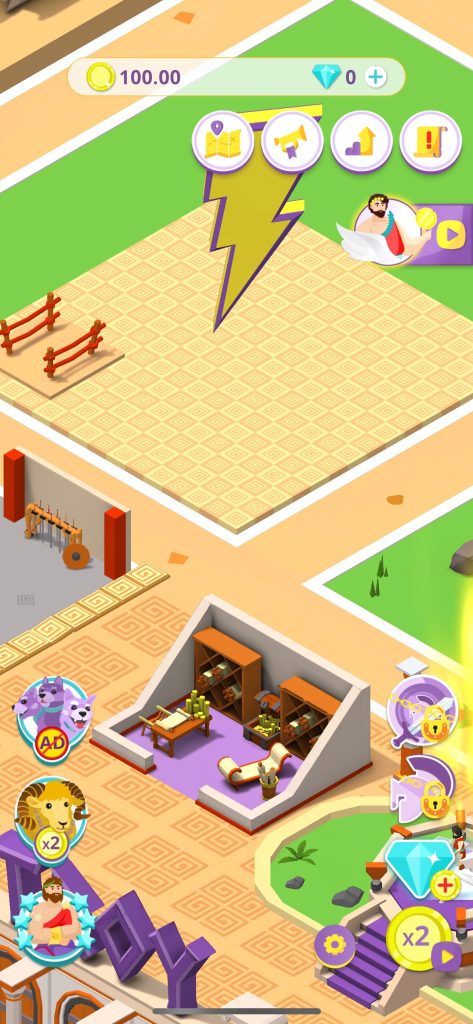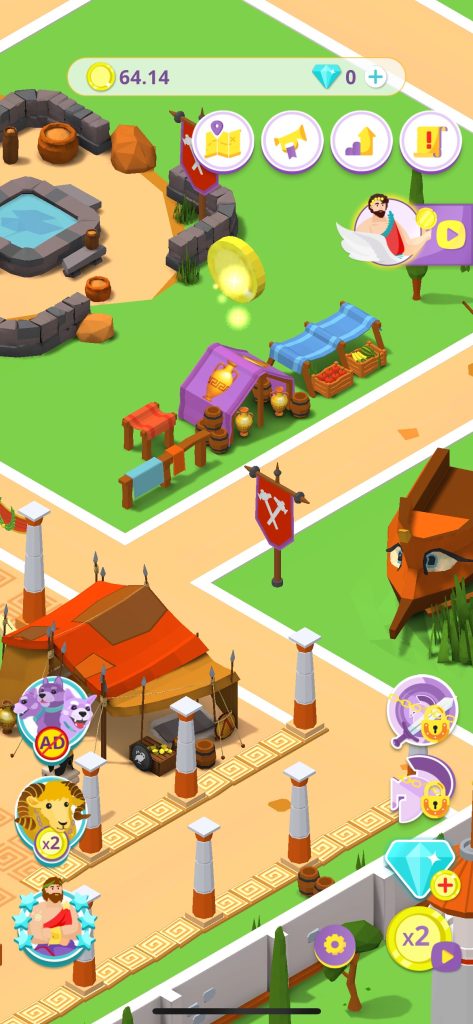 To earn prestige, he needs to get the attention of famous gladiators. They need to pump strength, flexibility, agility, and endurance.


My Gym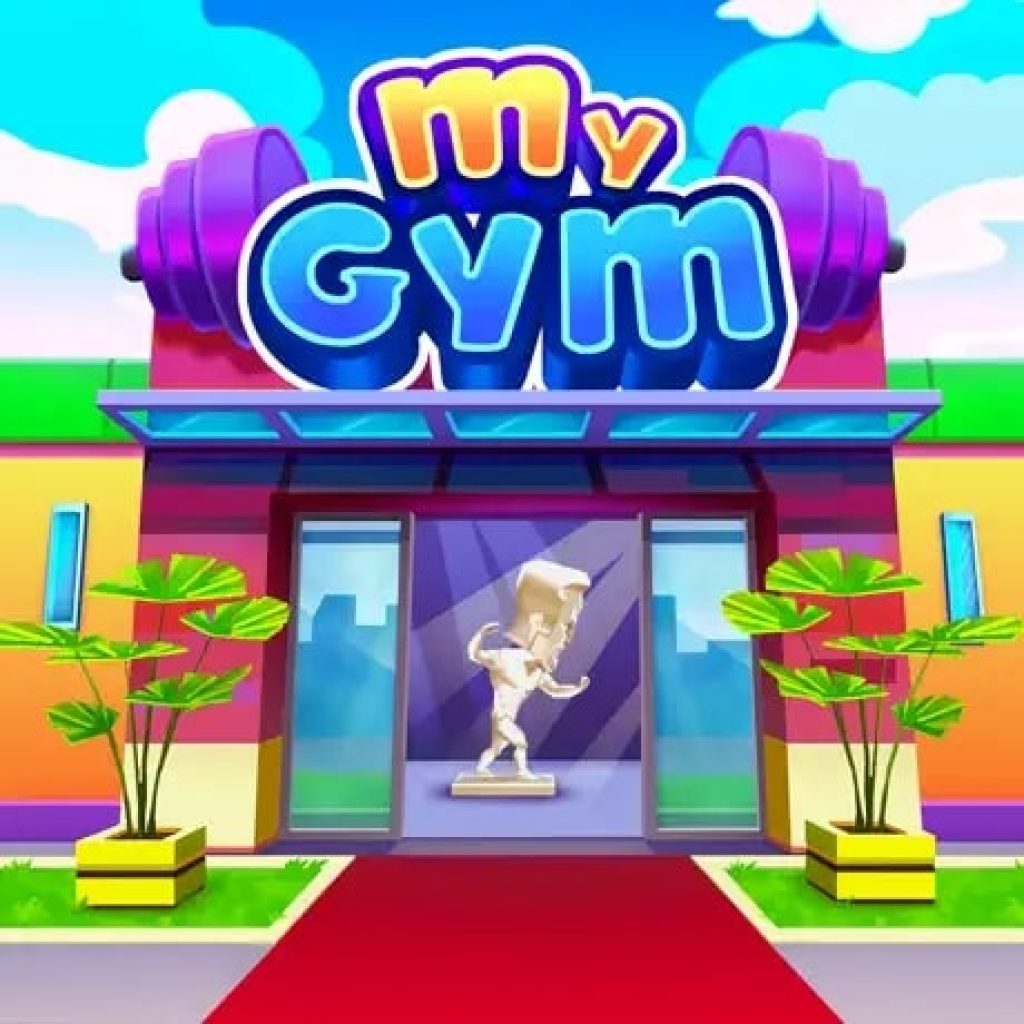 Get a fitness center simulator on your phone. Build your own sports empire. Buy a room, provide it with equipment, and trainers and help clients get in shape. Become a ranking leader.
As you develop, premium items will be available that will enthrall all visitors. Be attentive to them, and provide them with sports nutrition and positive emotions.
There is an opportunity to become not only a manager but also a trainer. The bigger the room, the better your management experience.
There is an opportunity to decorate it stylishly and succinctly. Fruits grow in the garden, which produces a healthy and delicious juice. For the business to develop, you need to sign contracts with celebrities.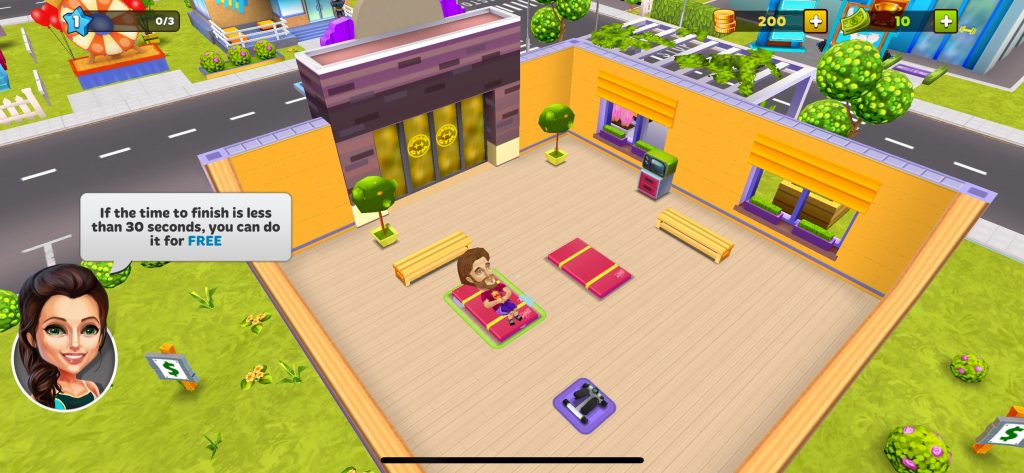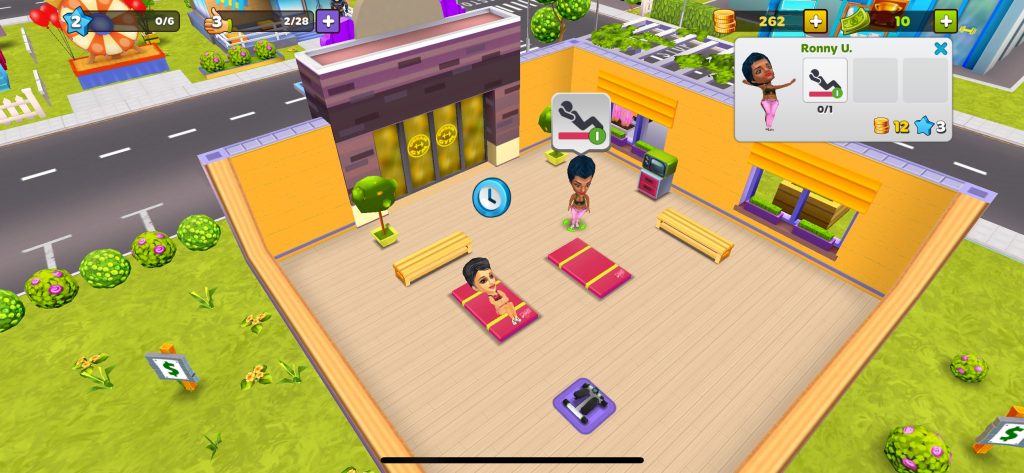 Invite your friends to the game to support each other along the way. Original storylines and unique characters await your participation.


You may also like: 21 Best Idle Games for Android & iOS
Boxing Gym Tycoon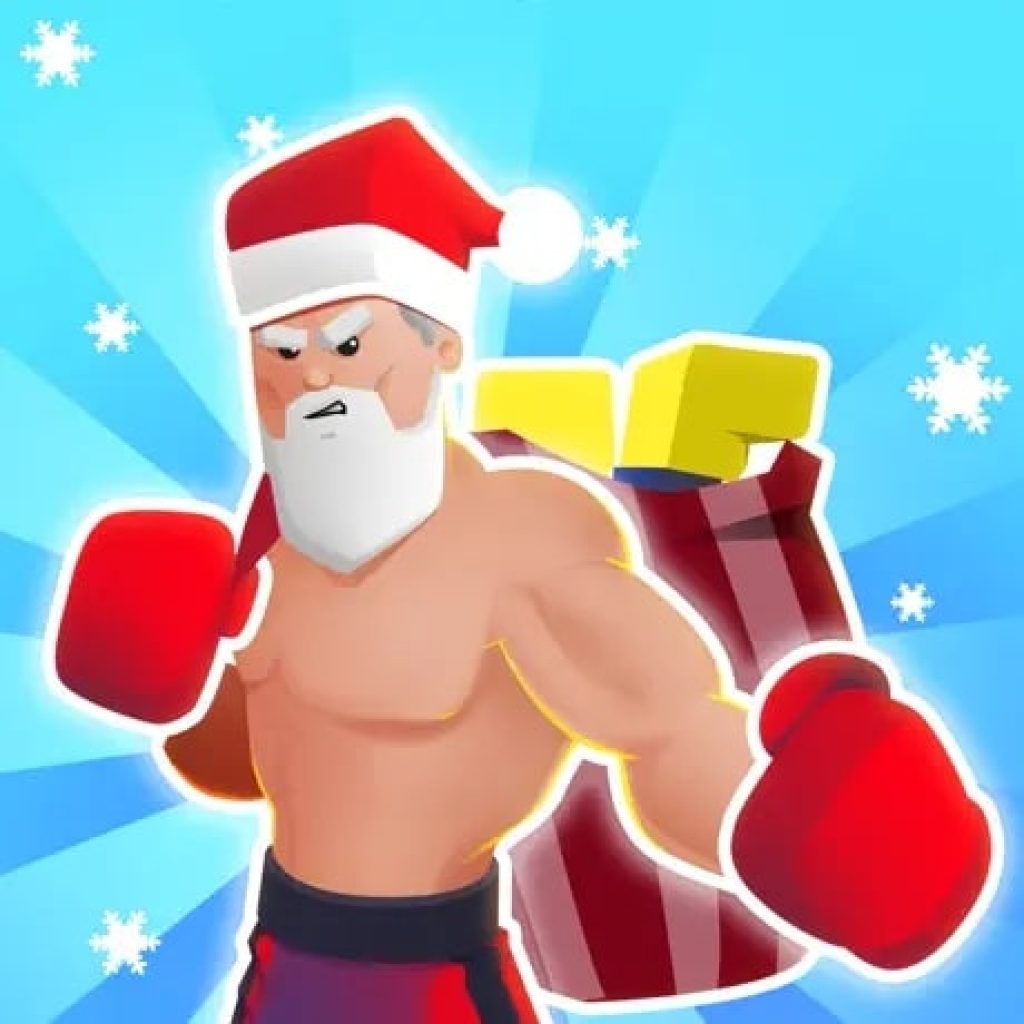 This is a unique simulation game to create a training room for boxers. The goal is to invest in the centers, develop the business and get more profits.
Starting small, you can create a boxing empire and attract professional athletes to the halls. This will increase prestige. You will experience real emotions as you will witness the rivalry in the ring.
Support your athletes by improving their appearance and pumping up their agility, strength, and endurance. Buying training programs contributes to this.
To increase your athletes' chances of winning, you should constantly upgrade your sports equipment.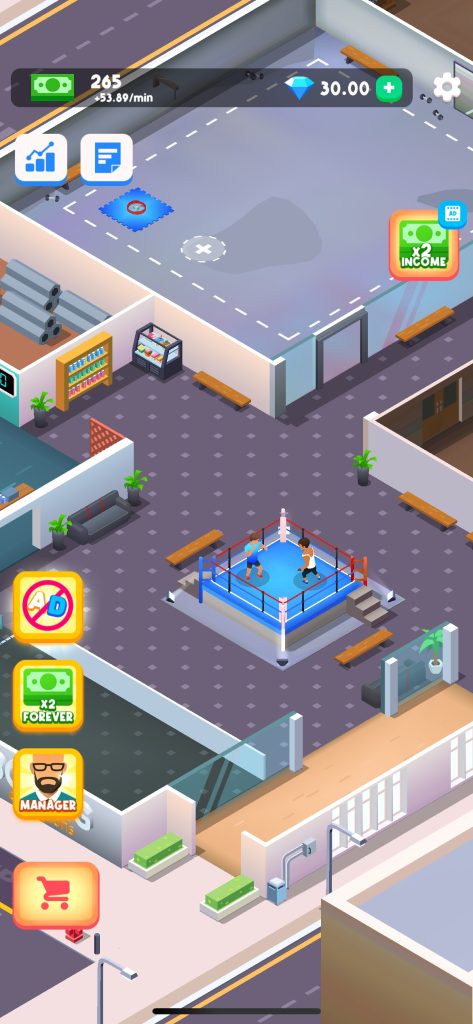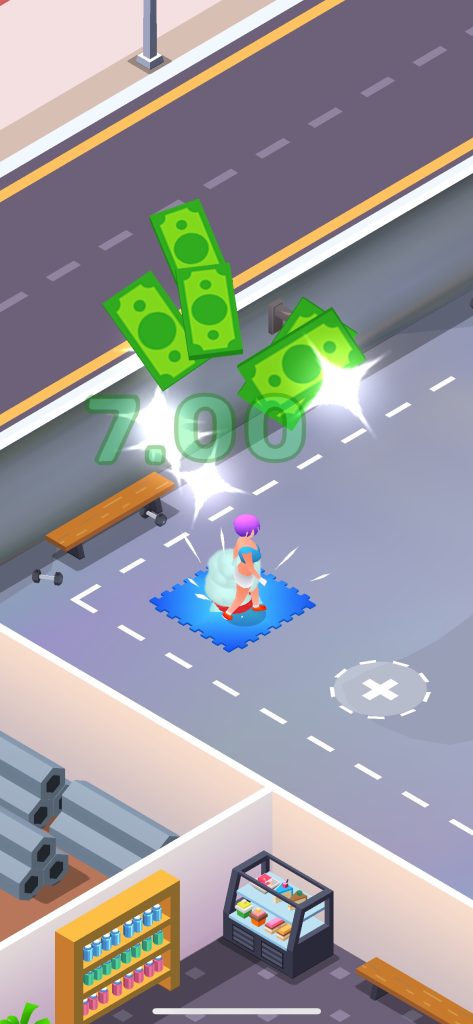 Funds are needed, among other things, to improve training equipment so that boxers gain muscle mass faster.