Disclaimer: We never recommend to use these services to break laws and game license terms & conditions.
There are lots of apps to get free in-app purchases on Android that can help you bypass the app's shopping system. These apps can help you to get rid of annoying ads, get you free gems, golden chests, and even enable you to skip levels!
Here's the list of 7 best apps to get free in-app purchases that worth your time. Have a look!
In case you want to have access to your favorite services that are blocked, check this article: 11 Free proxy server apps for Android & iOS
Lucky Patcher
Lucky Patcher is a commonly used software that can help you to avoid any in-app buying on Android.
The main aim of this software is to bypass any in-app purchases legally. But it can also be used as an emulator for synced target apps. Thus, this engine can help you to basically hack any game or an app and then share this cracked version with your mates. Besides, this app can help you to get rid of all the annoying ads and restrictions from any apps.
On top of that, you can use this app to get new apps that were already cracked. The app works in the background of your mobile. All you need to do it to open it and then go to any game you want. When you'll open an in-game store you'll see Lucky Patcher icon near the buying button.
This service can even help you to skip through the levels in games. You can also remove the licenses from any paid apps out there. The only insurmountable obstacles for this service are online games. That's because you need to hack the game's servers to crack it which is almost impossible and for sure not legal.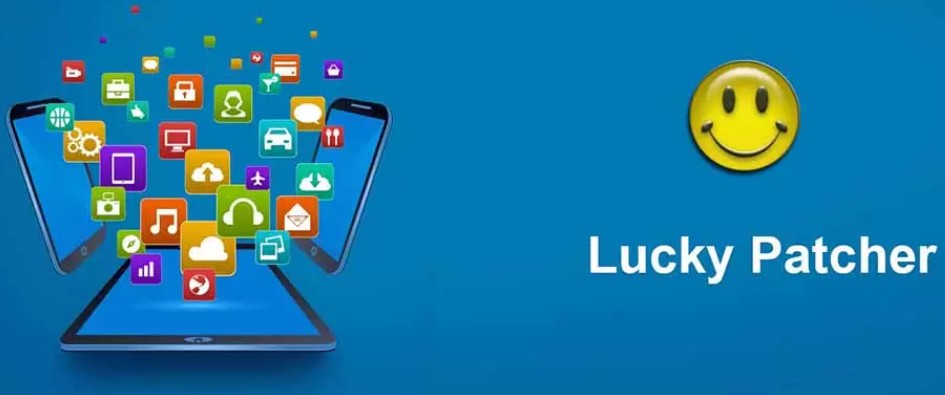 You may also like: 11 Free Malware Removal Apps for Android & iOS
FREEDOM
FREEDOM is the software that grants you to imitate in-app acquisitions and get lots of extra game stuff for free.
This software aims to unlock all kinds of paid tools from the Android games — from golden coin chests to adblocking. Furthermore, this app can help you get extra free lives for your character and even skip the levels you've been stuck on. The app can actually be used on all types of Android apps not only games.
Wanna know how it is getting done? Well, this service uses a face credit card with no actual money on it. Plus, it tricks Google Play and convinces the system there's nothing wrong with the card at all. And that's it — you get whatever is paid in the game for free. It needs to be stated, you need to have a rooted mobile to make this app work.
The only thing that limits you with this service is that it only runs for offline games and apps. Therewith, FREEDOM also enables you to hack more complex games. These games can not be hacked by memory or value altering but this service can handle it.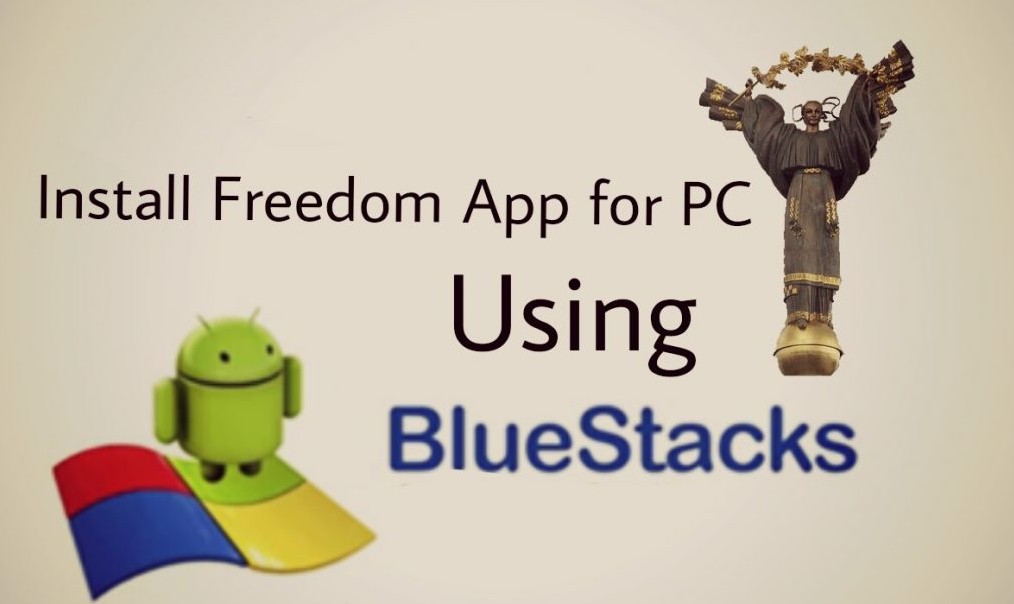 GameCIH
GameCIH is an application that allows you to change the values of games and other applications in real time. With this application, you can change the score, currency, lives, and other parameters of the game they play, making it easier or harder depending on your preferences.
The app works by scanning the device's memory for values that can be changed. Once found, users can enter the desired value and watch the game update in real-time.
While GameCIH offers some interesting features, it also comes with a few downsides.
One of the main disadvantages is that it can only be used in single-player games and applications, as it does not work in online games that require a connection to a server. Additionally, some users have reported that the app may crash or become unstable on their devices and may not work with all games.
Negative reviews of GameCIH often mention that the app can ruin the integrity of the game and the enjoyment of the game. As the saying goes, "scammers never succeed" so it's worth considering if it's worth the risk with an app like GameCIH.
If you're worried about the health of your device Remember that if you want to win the game, the best strategy is to practice, practice and practice more – or just get lucky!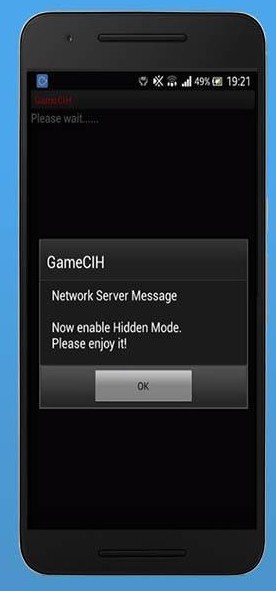 Jasi Patcher FKA URET Patcher
Jasi Patcher is a patching service that permits you to use advanced in-game stuff for free.
What this service does is interrupts the licenses of the apps and hacks its in-app shopping system. Thus, you can get gems, gold chests, and other premium things without spending a cent. Furthermore, you can use this service to get rid of any type of ads in the apps.
It needs to be said, the app is absolutely legal and it doesn't break copyrights so no worries about that. This tool also only works with the devices with root access so consider that. Besides, Jasi Patcher can only help you deal with apps and games that work offline. The interface of the software is quite nice and it's easy to figure out how to use it.
There are also regular updates for this service so if it has any cracks they will be removed soon. Herewith, this tool works in the background of your mobile so all you need to do it to open it. Then, when you'll start using the game you will be able to get any in-app shopping for free. Check also: 11 Best Apps to Download Youtube Videos to Android or iOS
XModGames
XModGames is a service that enables you to access in-app orders without spending a single cent.
The outstanding thing about this tool is that it is actually a launcher. And this launcher grants you to use various modes that can help you to trick the apps and games. These modes can crack the games and give you access to some extra options that require payment for free.
To be more accurate, you can get free gems, coins, and eliminate annoying ads from your fav games. Herewith, you can trick the game by imitating that you've completed the level when you actually skipped it. Here's what you should do to hack the game – first, you choose the one.
Then you need to find the mod option for this particular app. And when you'll click on the install pin you'll get the mod on your mobile. Once it is done you can use the app and get all the extra stuff for free.
However, you need to consider that this service only works for offline games and apps. And you also need to have root access on your divide.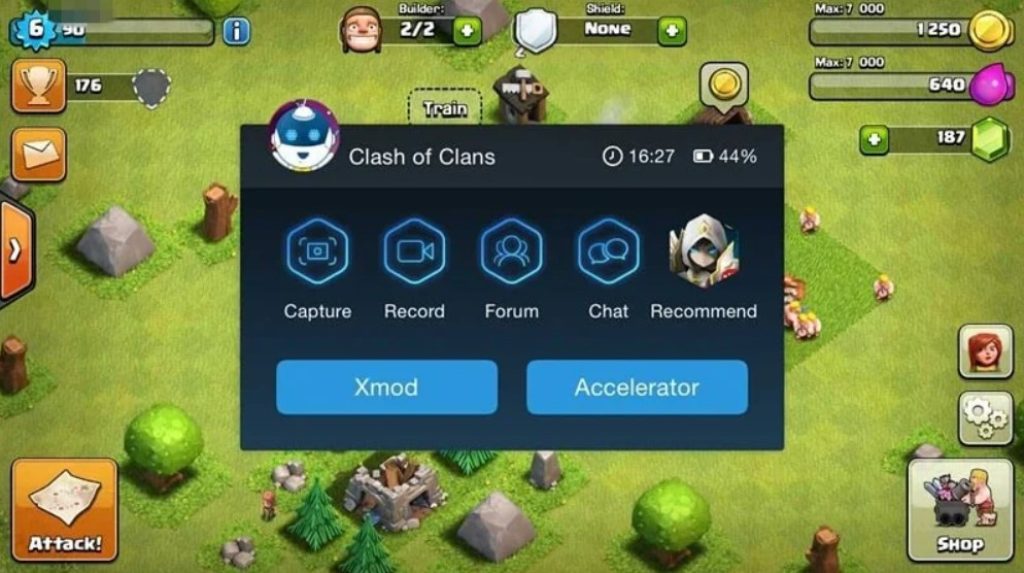 Cheat Droid
Cheat Droid is an app that allows you to change values in apps and games. This can give you an edge in games and other applications.
The app has several useful features, including the ability to back up and restore app data, import and export settings, and even search for specific values within the app.
However, it also has several disadvantages, such as being difficult to use for those who are not tech-savvy, and the possibility of causing stability issues for the application being changed.
Some of the negative comments about Cheat Droid suggest that it is unethical to use the game cheating app and that it may ruin the fun for other players. Some also criticize the app for being unreliable and causing crashes or other issues.
Cheat Droid can be a powerful tool for those who want to modify apps and games and should be used responsibly and with care. And if you want to cheat in games, maybe consider upgrading your skills instead… or at least try to be careful about it!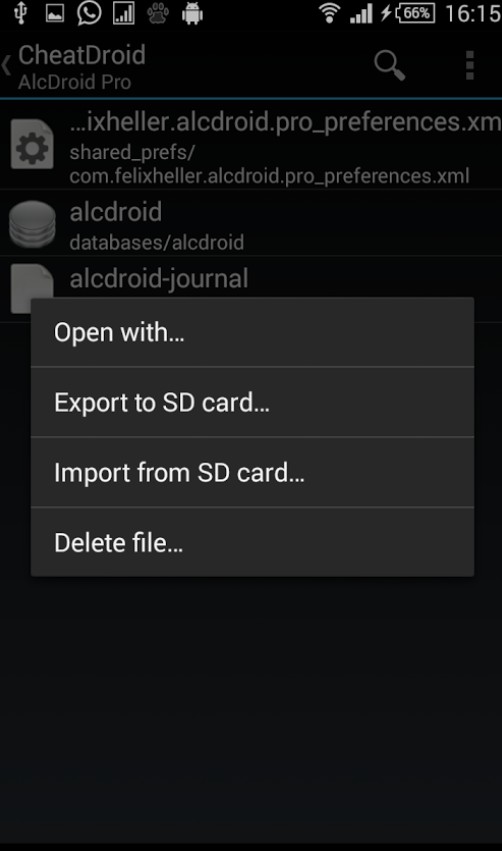 You can also check: 11 Best Phone Virus Cleaners for Android & iOS
Leo PlayCard
And lastly, Leo PlayCard is the service that can crack a game for you and give you full access to paid things.
The main goal of this app is to let you avoid all the fees and restrictions the app originally has. Thereto, you will be able to collect more gems, get gold chests, and level up in the games quicker and with no real money needed. You can also reduce all the adverts other pop-ups that distract you from the game.
On top of that, this service grants you to get paid games for free. You can even move through the levels faster by skipping the ones you have difficulties with. This service doesn't ask you to have root access on your mobile but there are some precautions you need to consider.
Mainly, this service won't work for any online games and apps. Plus, some apps have high security that blocks all the users who try to get paid things for free. This tool works in the background of your mobile so you won't need to do lots of actions here.