Each of us has a profile on some socials. We are sure that many of you are users of even a few sites. There are new profiles every day and it's almost impossible to keep track of them all on your own.
At the same time, we want these subscriptions to be mutual. But after a while, it becomes obvious that some users don't subscribe back. In this case, these free mass unfollow apps for socials come to the rescue. They will also be useful for you if you want to clear all the subscriptions on your profile.
When you finally find those who unfollow you, you can also use these free apps to check who viewed your profile on Instagram.
Follower Reports for Instagram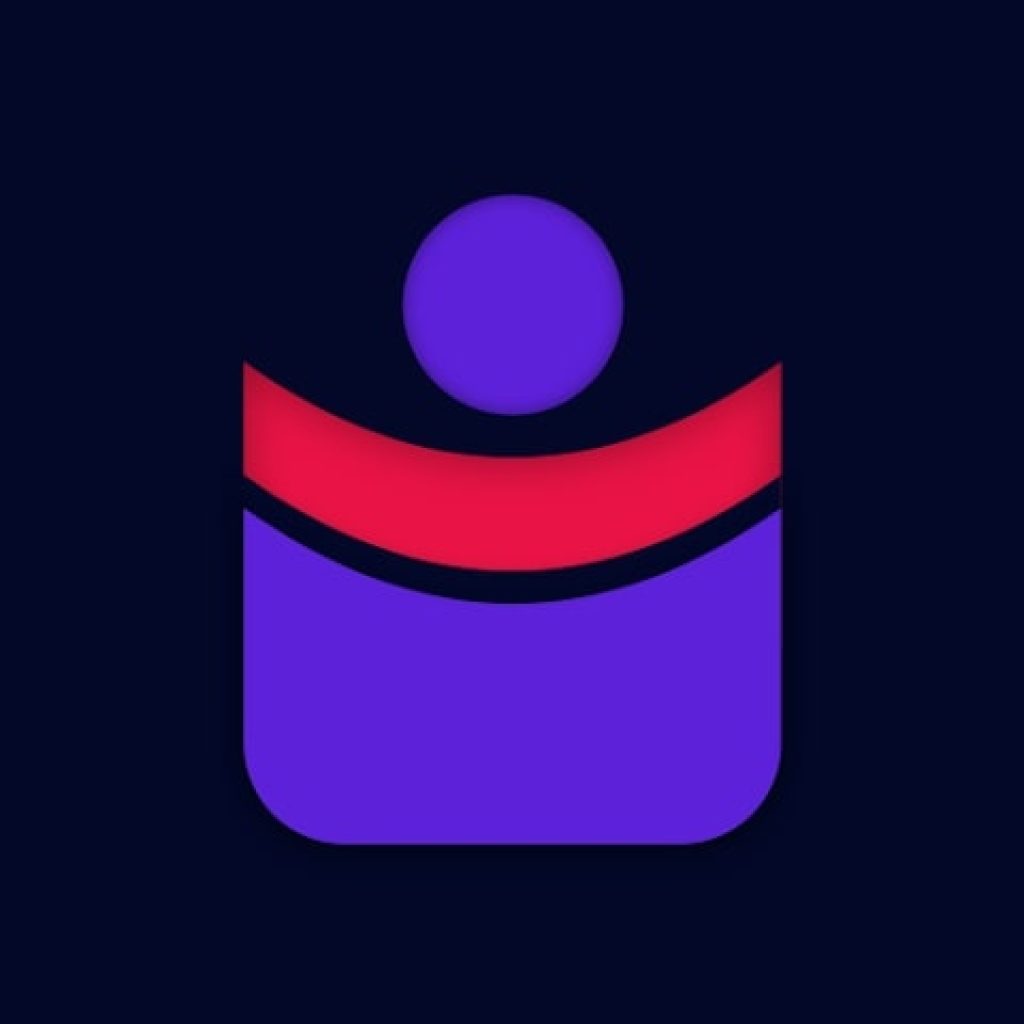 The app is perfect for those who just need to stay connected around the clock. You no longer have to keep count of active visitors and unsubscribes from your Instagram friends.
In a short period of time, you will get up-to-date information about those who show interest in your account, blocked, and hacked pages. You can easily identify users who have unsubscribed from you. All page analytics is available in one app.
The Follower Reports for Instagram mobile app can be used by both novice bloggers and active social media users.
The simple functionality and clear menu will help you get all the information about your page in seconds. You will see even those who visited your page but wished to remain incognito. There will be no more secrets and misunderstandings for you.
The Follower Reports for Instagram app gives you access to a popular feature, Instagram Blockers. Be aware of who has blocked your page. You can also unsubscribe from multiple pages with a single tap.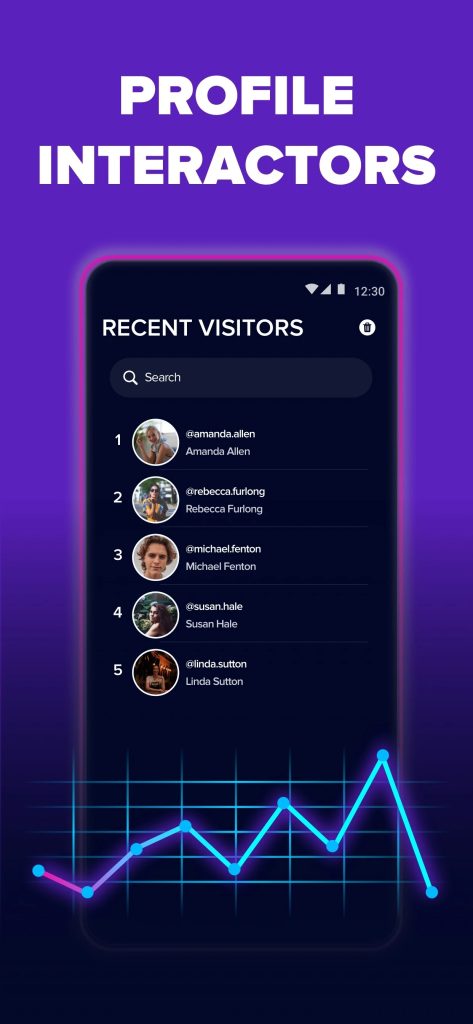 You can do a full analysis or identify categories that interest you more than others. Download Follower Reports for Instagram and enjoy fast and high-quality Instagram page analysis.

You may also like: 7 Free Apps To Download Instagram Reels (Android & iPhone)
Follower Checker for Twitter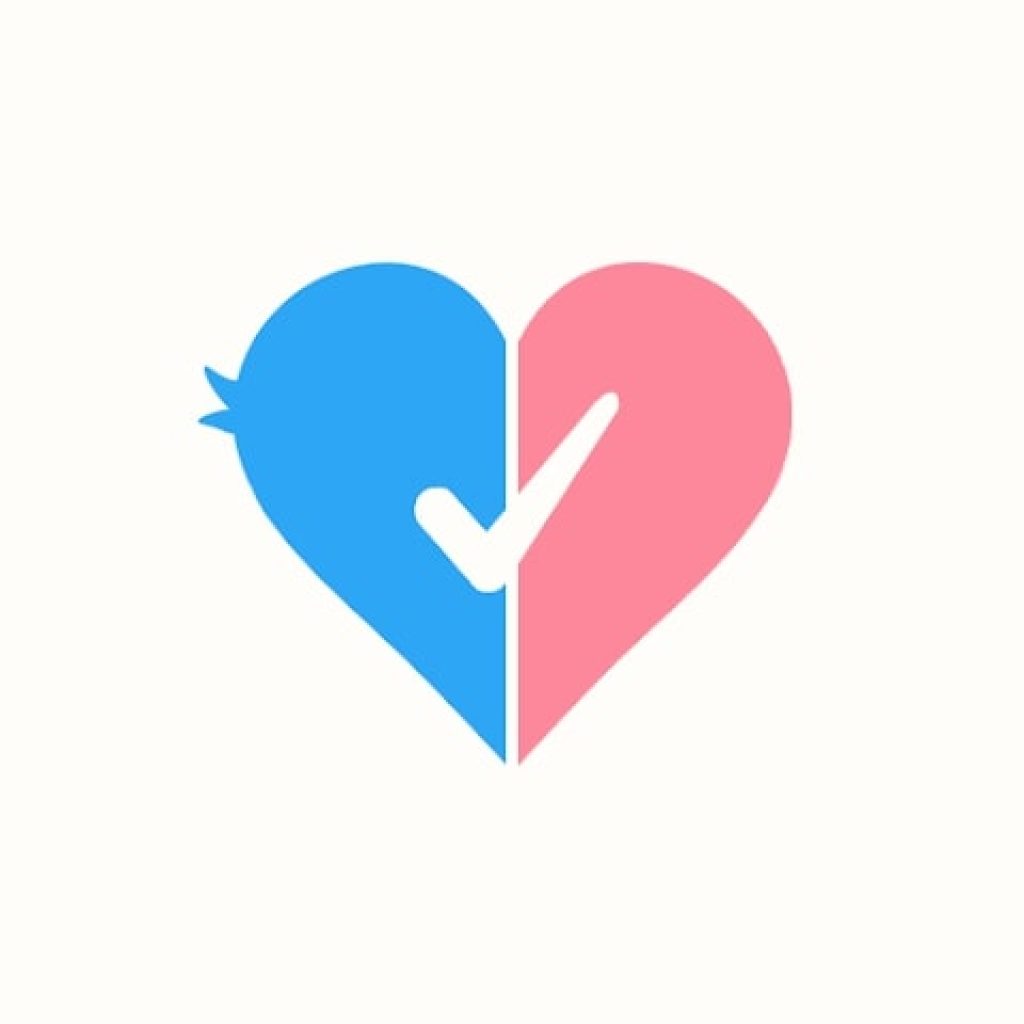 Manage your page to a new level thanks to the Follower Checker for Twitter mobile app. You will be able to instantly and easily perform a quality analysis of activity on the page, manage your followers and raise your popularity even higher.
You no longer have to manually count new followers or unsubscribe friends and pages in the blacklist. The automated process will do all the routine work for you.
Before using the app, please note that Twitter is very serious about the number of accounts. If you exceed the limit, you will not be able to complete the registration.
There are 3 versions available to users, which have significant differences in functionality. Free ads are available in Free and Light versions.
The number of registrations in Free – 2, Light – 4, Pro – 6. Choose one of the proposed options and spend your time with benefits. The app works with accounts that have less than 75 thousand subscribers.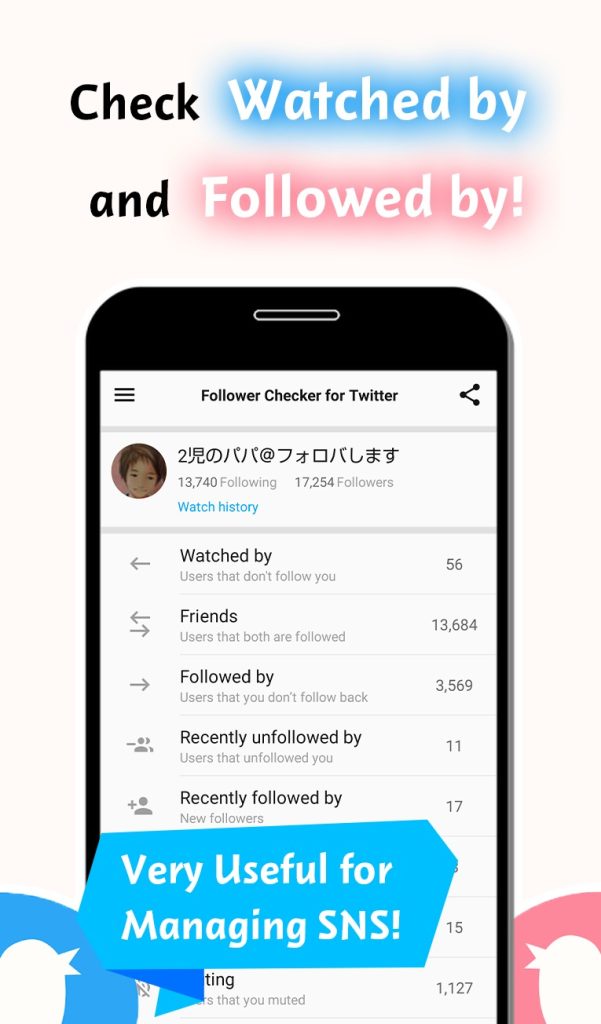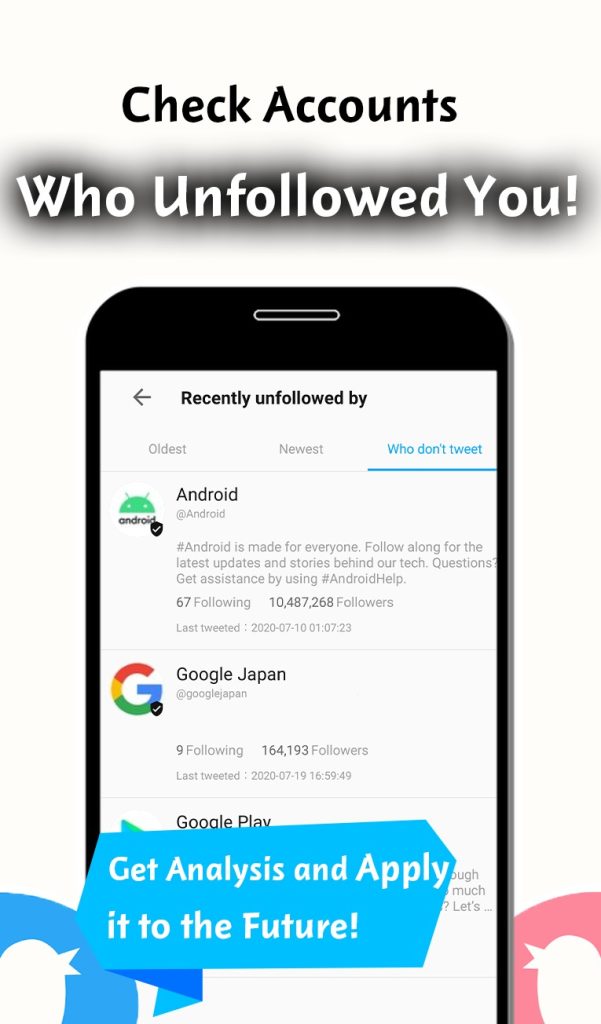 Find out how many subscribers unsubscribe from you per day, week, and month. Unsubscribe from pages you don't trust with one click. Keep your finger on the pulse and don't let yourself be misled.

Followers Analyzer for Twitter
Followers Analyser for Twitter will help you keep track of your followers' activity on one of the most popular social networks.
The app not only allows you to mark active pages, unsubscribe, and blocked friends but also gives useful tips for raising your rating. Tools for work are simple and clear, so they can be used by representatives of all age categories.
Take advantage of the professionals' advice on attracting new audiences to make your page even more popular. With the help of graphic images, you'll get the most up-to-date information in a convenient format.
With Followers Analyser for Twitter, you won't have to analyze it by yourself. The app will help you to find out who has unsubscribed from you, been blocked, or deleted the page at will.
Mark users who are not interested in your news and do not respond. You can use the app as many times as you see fit. All of the features offered by the developers of the app are absolutely free.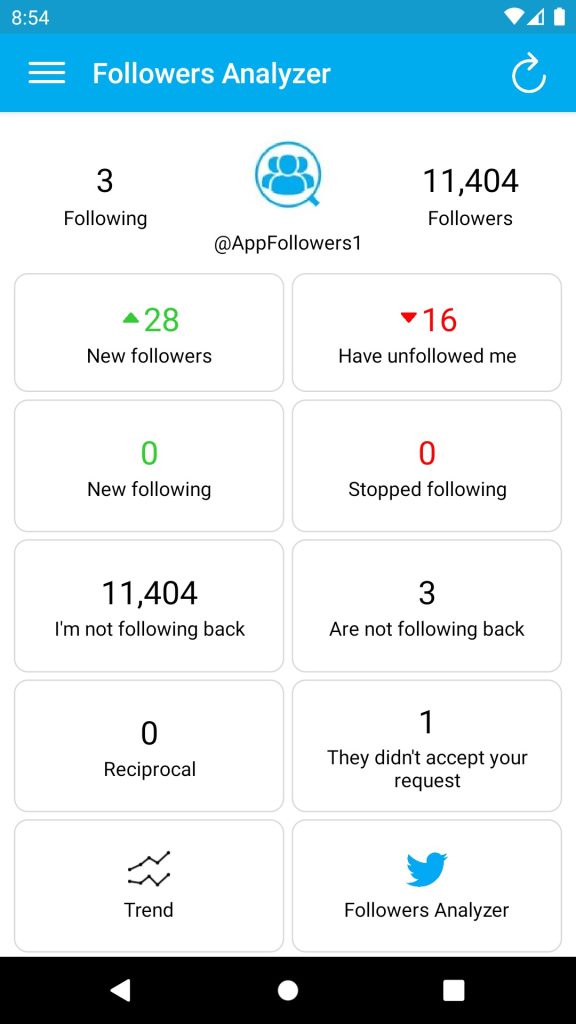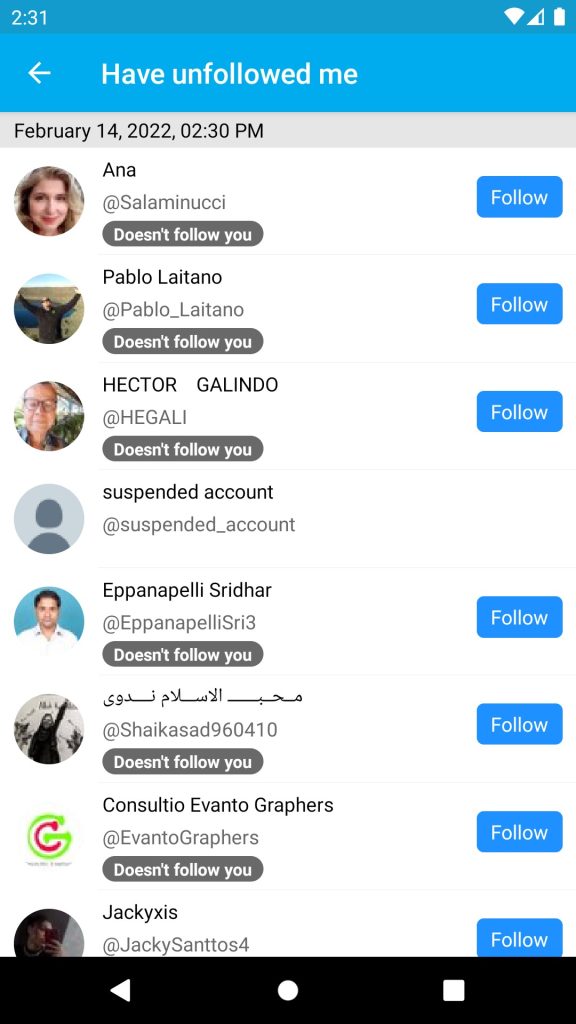 The app supports many accounts at the same time. You can use Followers Analyser for Twitter for accounts with a maximum of 75 thousand followers. The developer company guarantees the privacy of each user.


Massi: Mass Unfollow for Insta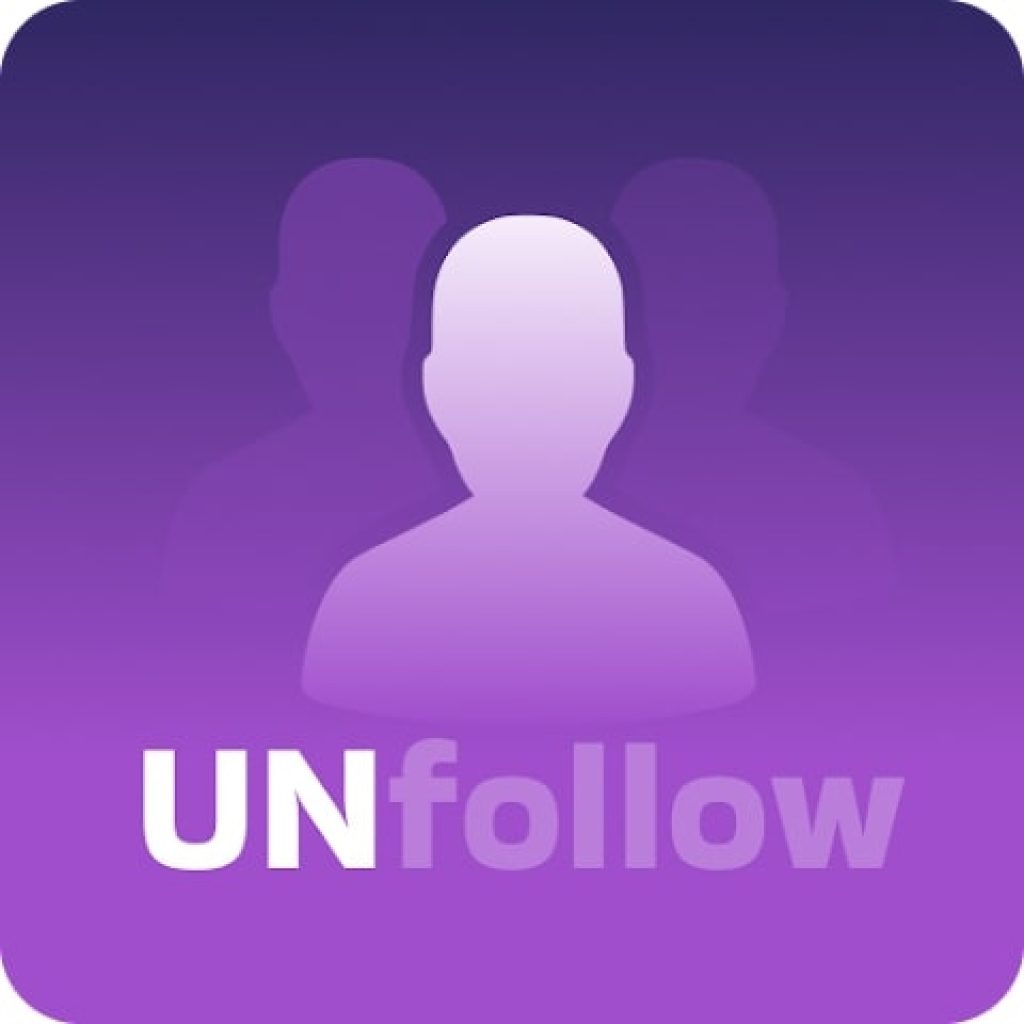 The Massi: Mass Unfollow for an Instagram mobile app is designed for active social media users who are interested in increasing their live audience. You won't have to waste your time figuring out inactive accounts and unsubscribing from them.
Gt0's app will do the job perfectly. Open up a list of all your users and flag those who have not accepted your request. You can unsubscribe from one or more accounts at once. Adjust your settings as you need them.
The app works in automatic mode, so unsubscribing is as quick and easy as possible. You can delete absolutely all your subscriber's thanks to this app. In addition to these features, you can create groups for mass unsubscribing.
Select the parameters you want to work within the settings. You can unsubscribe from non-reciprocal subscriptions or from all subscriptions at once. Click "Start" and do the routine without personal involvement. You can quit the app and unsubscribing will continue even in the background.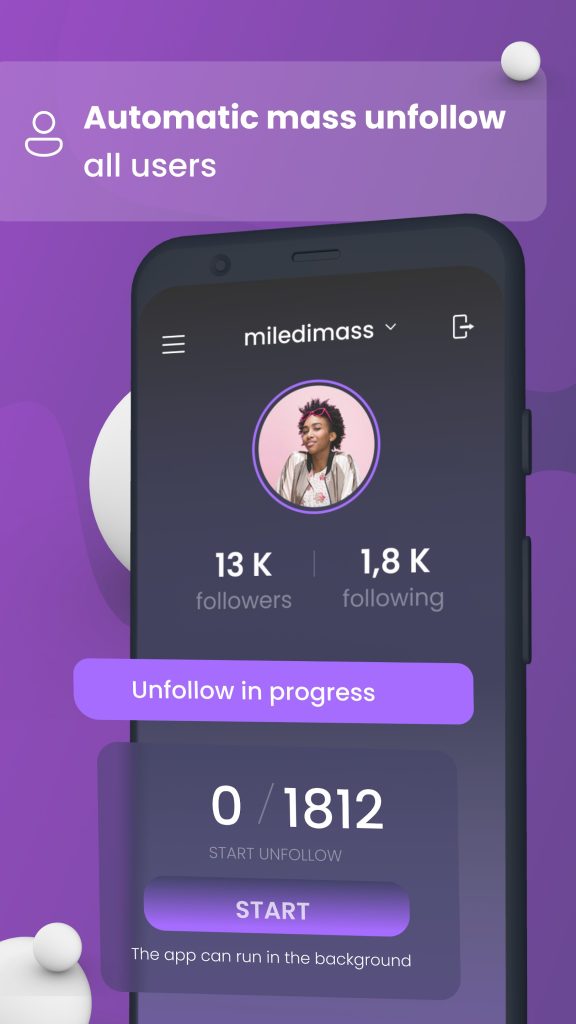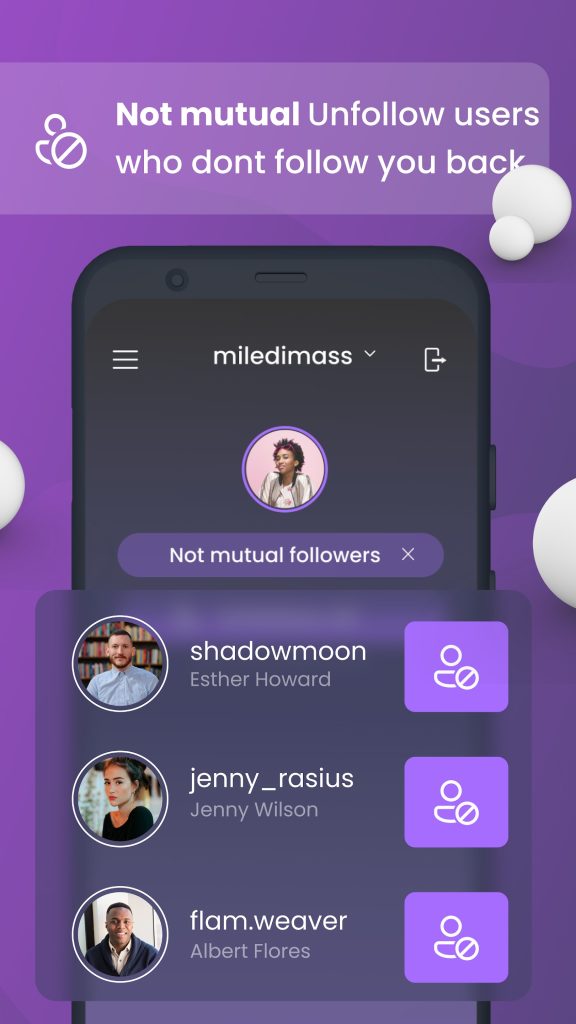 The app doesn't require lengthy registrations or personal data entry. Use the app to get your page even more active followers without fake or blocked accounts.

Followers – Unfollowers by Sara Tech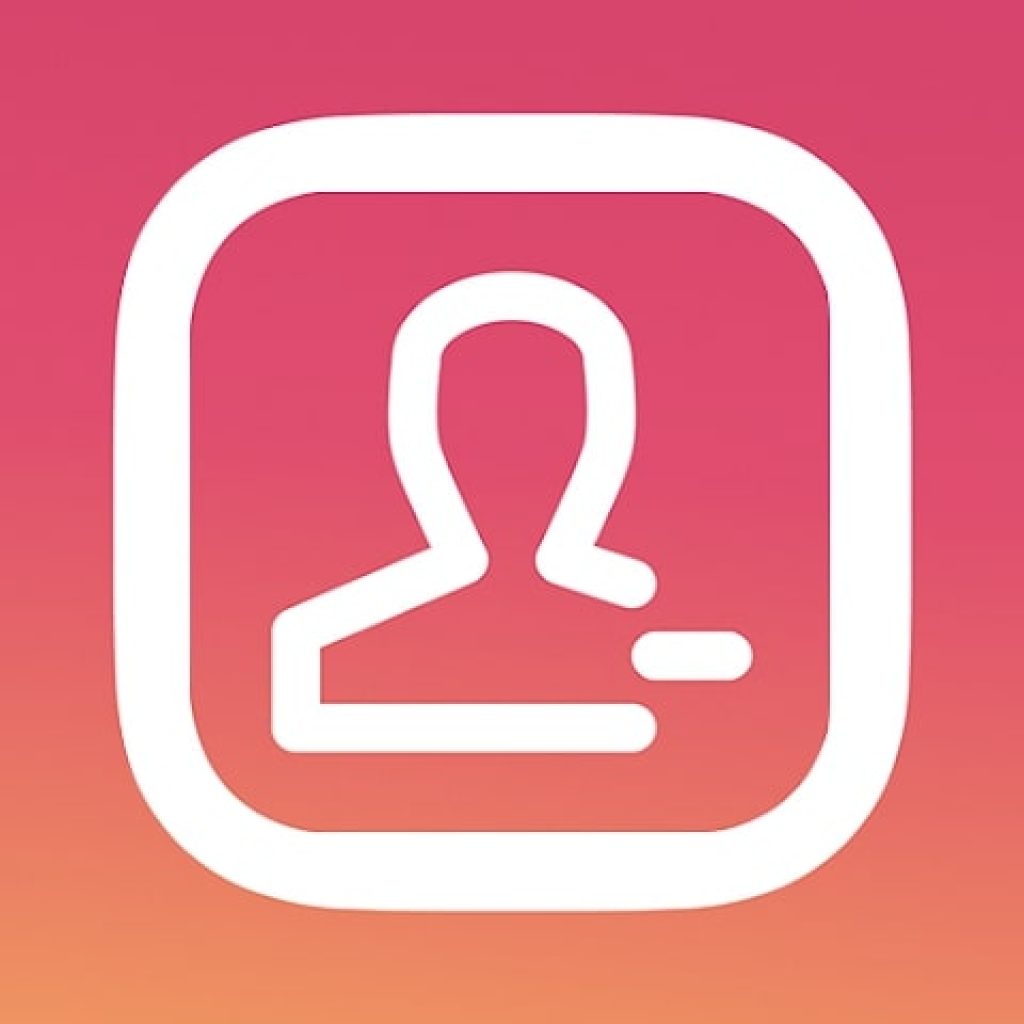 More and more popular Instagram users use the mobile app Followers-Unfollowers for a more detailed analysis of their page. Thanks to this app, you can get up-to-date data related to the activity on your page.
Identify non-subscribers, and unsubscribe from pages with suspicious activity. Unsubscribe from users whose pages have been blocked or removed for various reasons.
Not only do you have access to full information about your followers, but the users you're subscribing to are also available to you. It won't be a secret for you anymore who visits your page more often than the others.
Observe even those who are not your subscribers. Don't waste your time on monotonous checking and analytics, leave it to Followers – Unfollowers. The app automatically analyzes the information collected and produces a detailed report on the work done.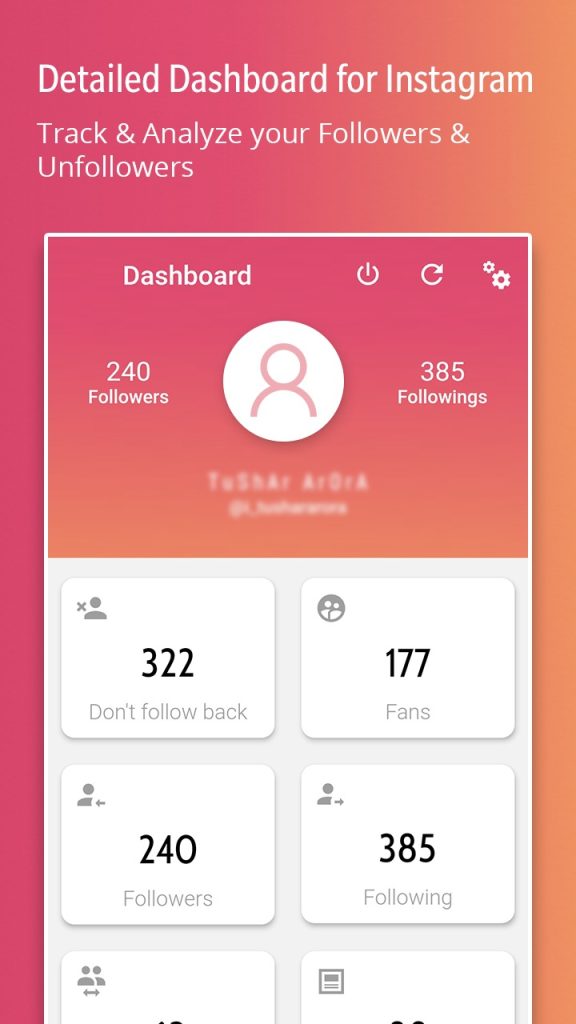 Distribute all your followers into different groups to optimize your work. To unsubscribe from pages whose owners are not subscribed to you, you just need to click one button. You can select one or more accounts and unsubscribe from them instantly.

Unfollow – Fans & Unfollowers
Unfollow-Fans & Unfollowers mobile app is a professional tool to control what is happening with your Instagram social network page. With its help, you will be able to follow effortlessly and on time the users who do not show interest in your page.
The app works for free and without any limitations. In a few seconds, you can identify and unsubscribe users who are not subscribed to you. It doesn't matter if it's one or more, all you have to do is click the button to unsubscribe.
The main function of the program is to identify those who don't want to subscribe to you. This app doesn't affect the number of subscribers, it allows you to manage the ones you already have. It also allows you to detect users who are subscribed to you but you are not. Fix it if you want to.
The app has a simple and easy menu and can be used by experienced bloggers and beginners alike. The free version supports 3 accounts at a time. When you upgrade to Gold, you get unlimited accounts.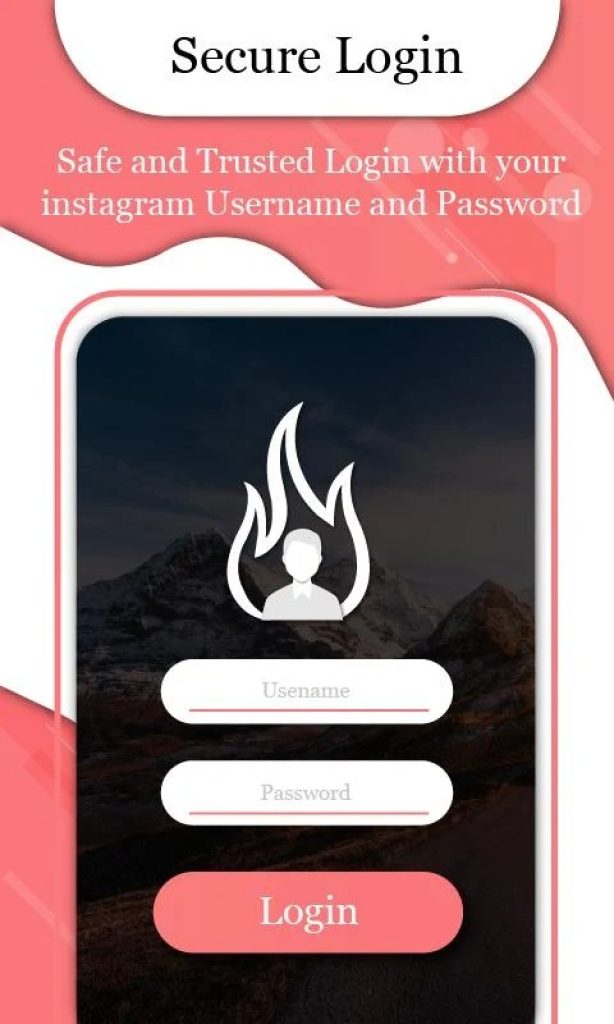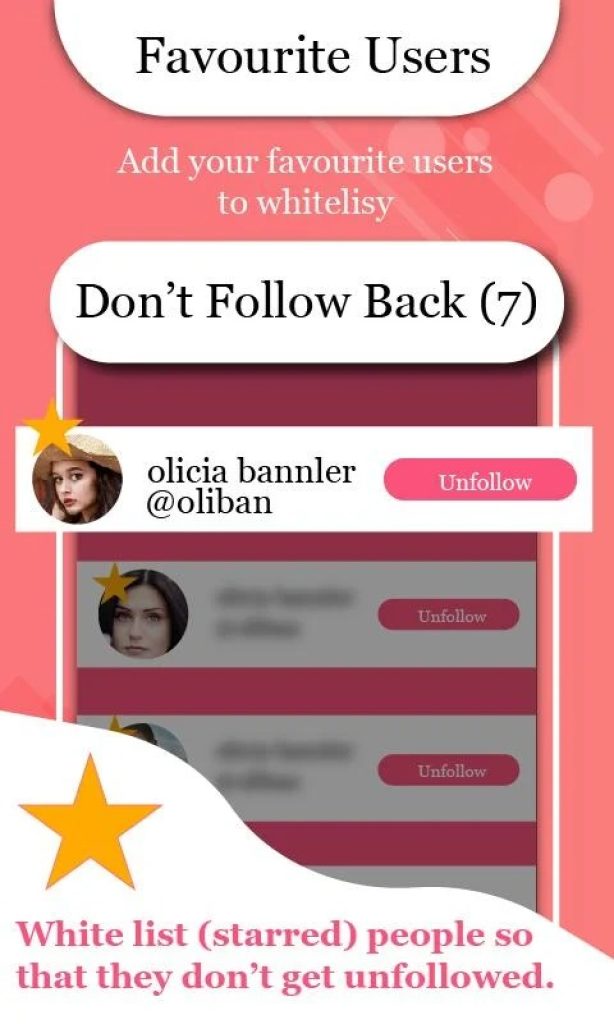 Please note that Instagram has an unsubscribe limit per hour. Their number depends on how old your page is. You should not exceed the set limit, as your actions will not reach the goal.

You may also like: 15 Free Instagram Followers Apps (Android & iOS)
Followers & Unfollowers by Smart Tech1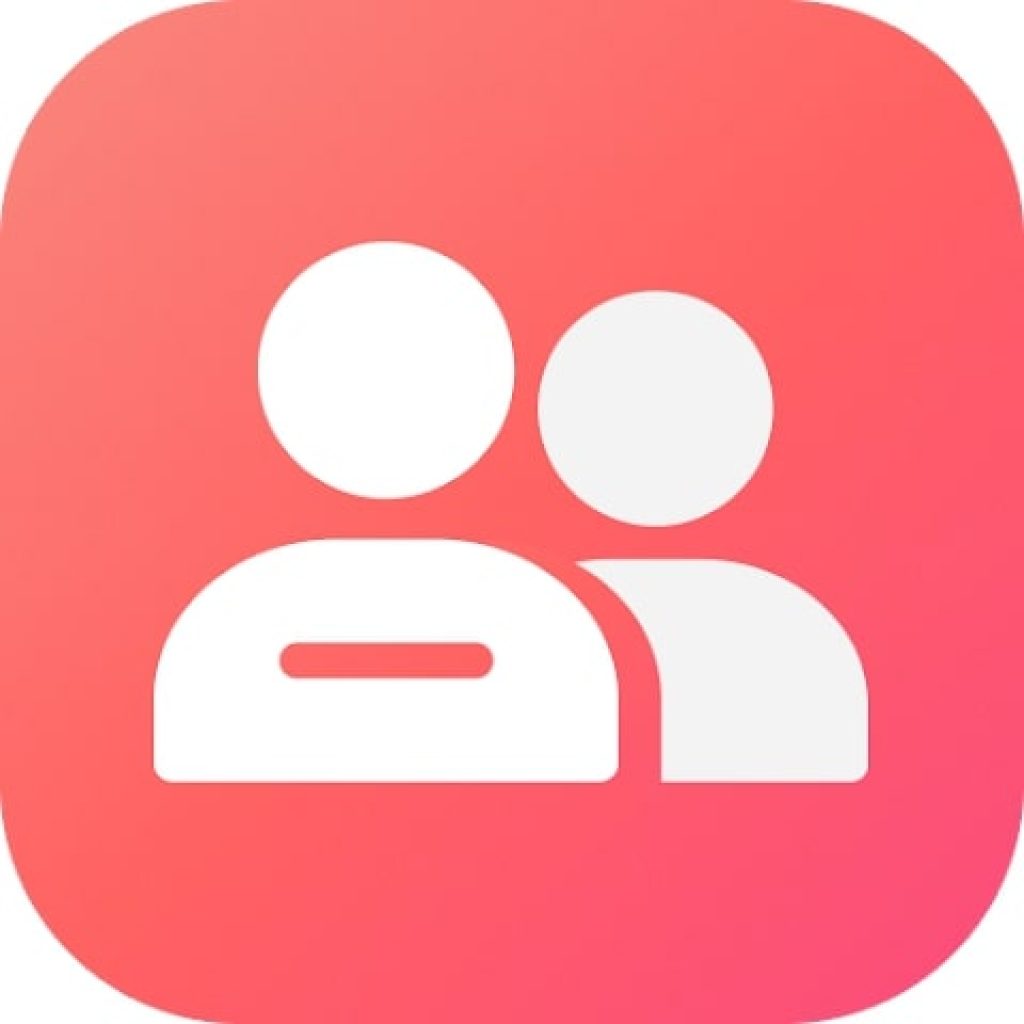 Make it easier for yourself to check what's happening on your Instagram page. Install the Followers & Unfollowers mobile app on your phone and get updates on demand. You don't have to make the effort to do a full analysis.
Just open the app and set the appropriate settings. Spend your time on Instagram with fun and without constant calculations.
You will easily get the most important data. Find out the number of new subscribers per day, month or year. Determine the trend of growth or decline in the number of followers. See who unsubscribed, blocked, or deleted their page.
The app provides free qualitative analysis, so you can use this data to boost your ranking and popularity.
Pinpoint users who are not following you. Get a detailed list so you can work through it. Unsubscribe from many users at once in seconds. Unsubscribe from up to 50 inactive pages at once. You can work with more than one account at a time without any problems.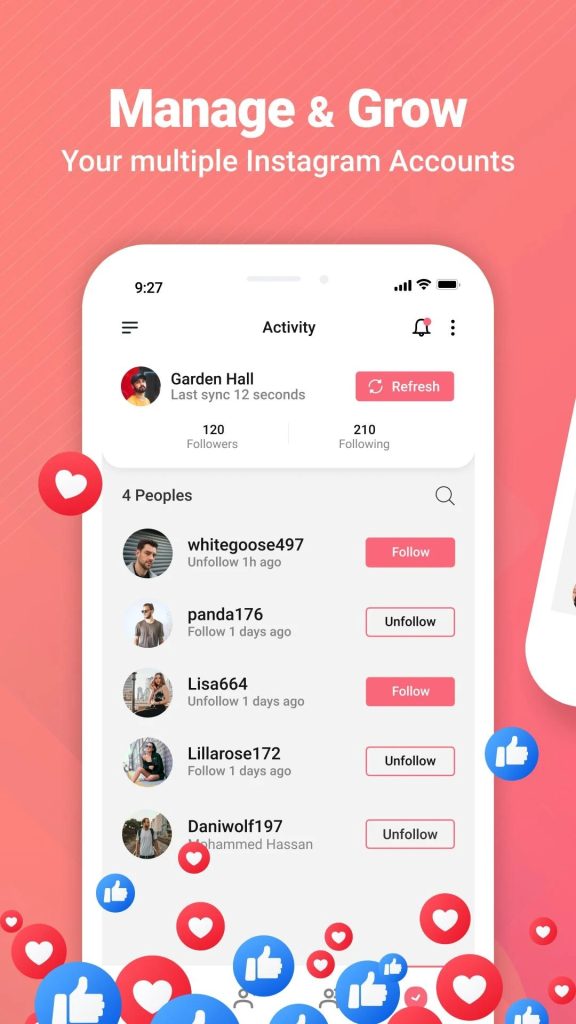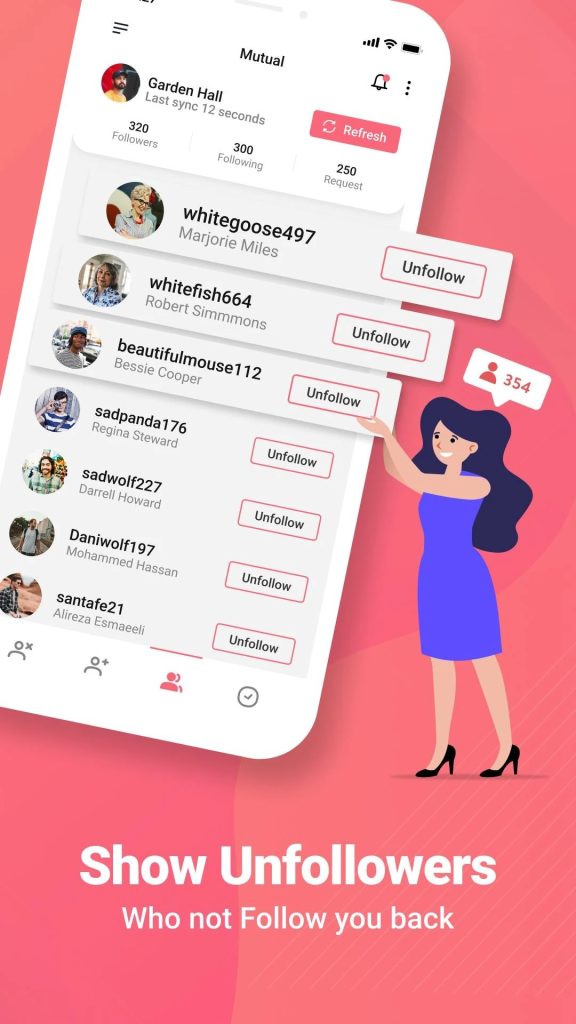 Just switch between them as you go along. You can successfully use the Followers & Unfollowers app for both personal and business purposes.

Followers & Unfollowers by One Tap Labs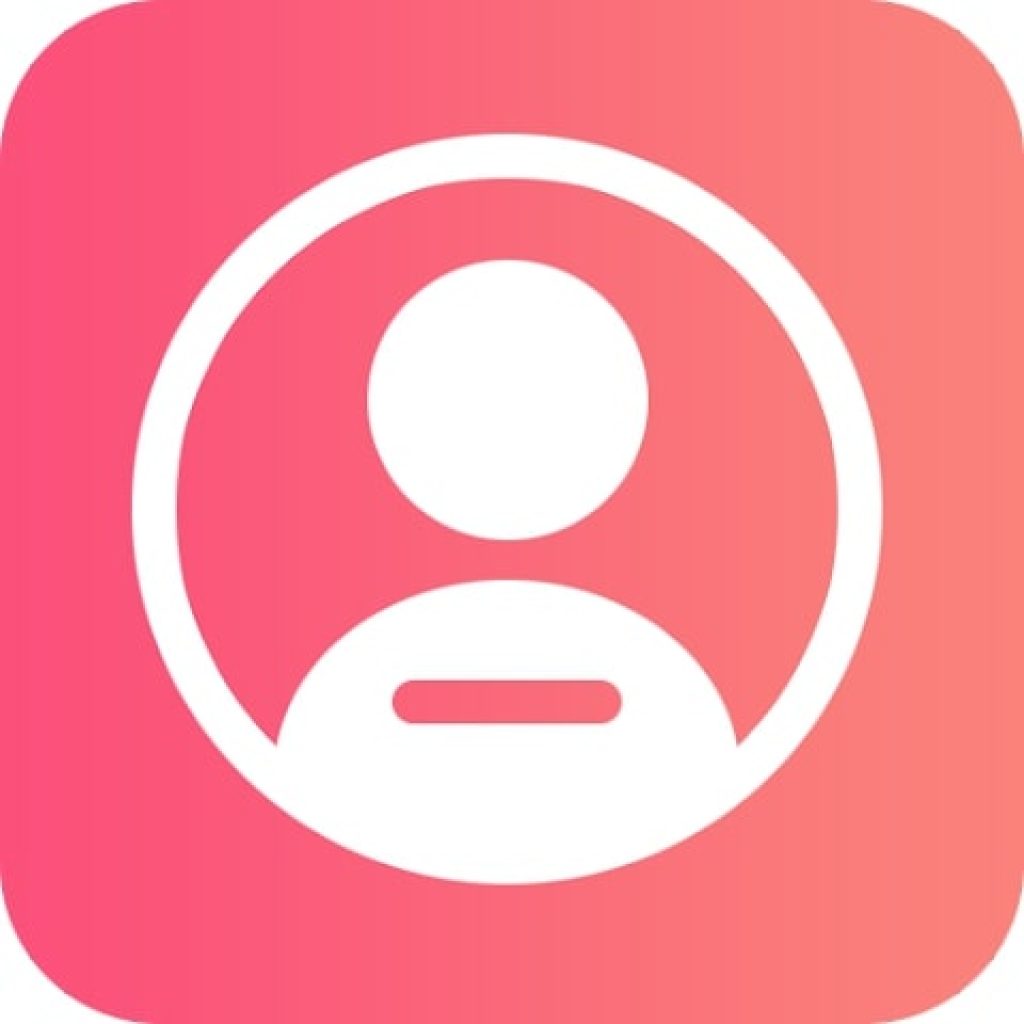 The mobile app from One Tap Labs allows you to quickly and efficiently collect all the necessary information about the status of your Instagram page.
Followers & Unfollowers allow you to determine who has recently taken an active interest in your page. Mark those who are not subscribed to you, and who have had their account deleted or blocked.
The app combines an automated approach with convenient functionality. It can be used by anyone – new users or owners of popular pages. Bloggers also can't do without periodic analytics of their activity.
If you have several accounts, use the app to switch between them. Divide all social network users into categories to make it easier to work with each one. Tag non-subscribers, mutual subscribers, and those you are not subscribed to.
Separate interesting pages and accounts of your friends and family go in a separate category. Create a list of those you are interested in following and don't want to lose by accident.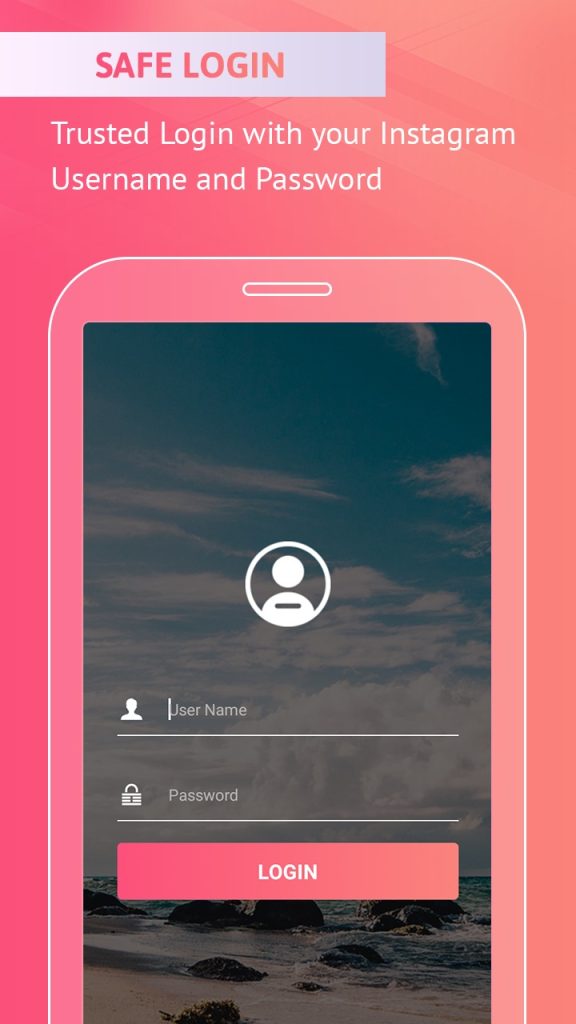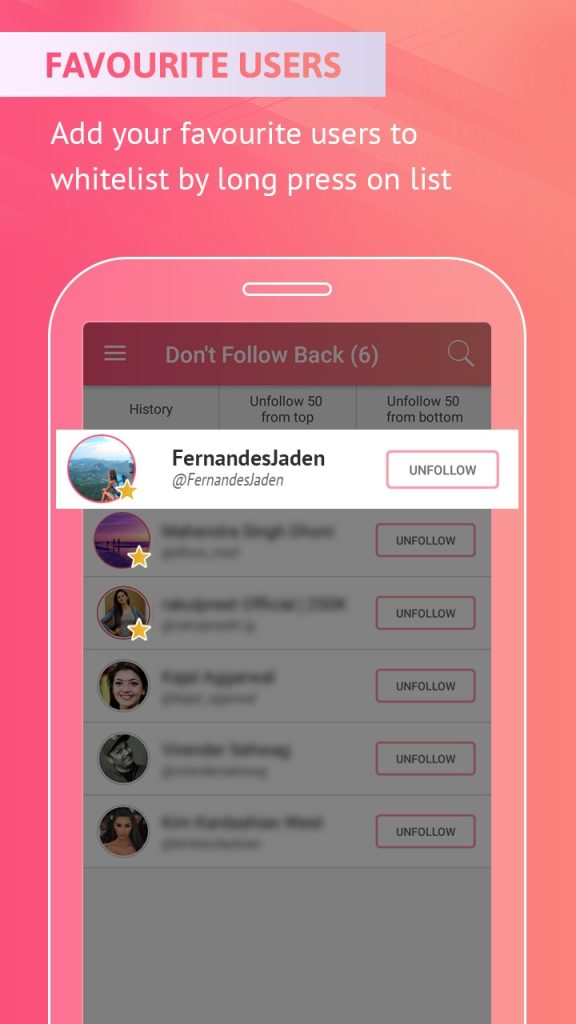 If Instagram users don't want to subscribe to you, you can always unsubscribe them. The Followers & Unfollowers app allows you to unsubscribe from 50 members at once. Make it easier to control your page activity and spend more time communicating.

Unfollow for Insta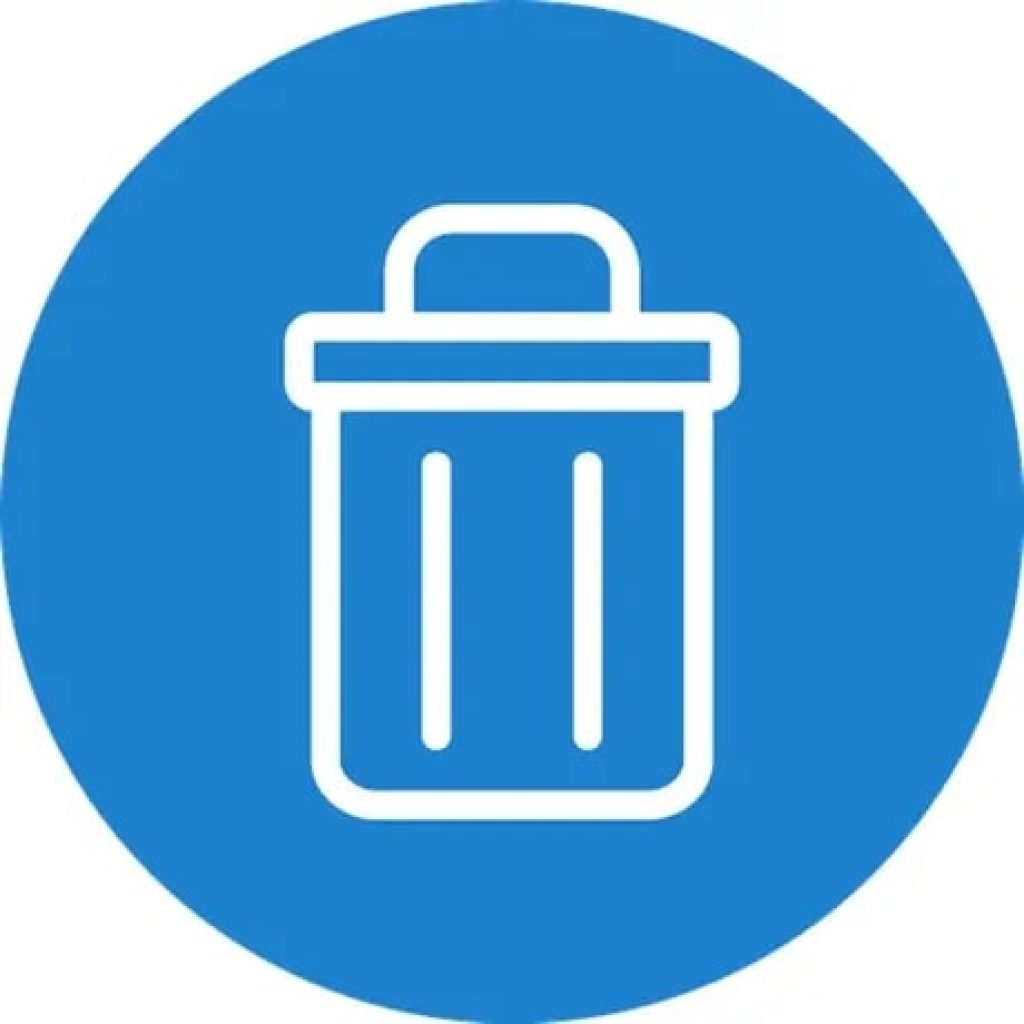 The Unfollow for Instagram mobile app helps you keep your Instagram page as productive as possible. Get rid of uninteresting and passive users, automate your followers and devote your free time to new posts and stories.
The app allows you not only to identify those who do not subscribe to you back. With Unfollow for Instagram, you can create up-to-date lists of users to separate them into different categories.
Besides, you can quickly delete spam and unnecessary posts. Promote your page without effort and waste of personal time. With our app, you will get your page in the order in a few taps.
The app allows you to work with specific groups of subscribers. Highlight the ones you want to unsubscribe from. And add interesting accounts to the "white" list, as well as the accounts of friends and family.
The app has filter support. When working on Instagram, you can tackle tasks one by one. Save all tasks as a separate list and refer to them at your convenience.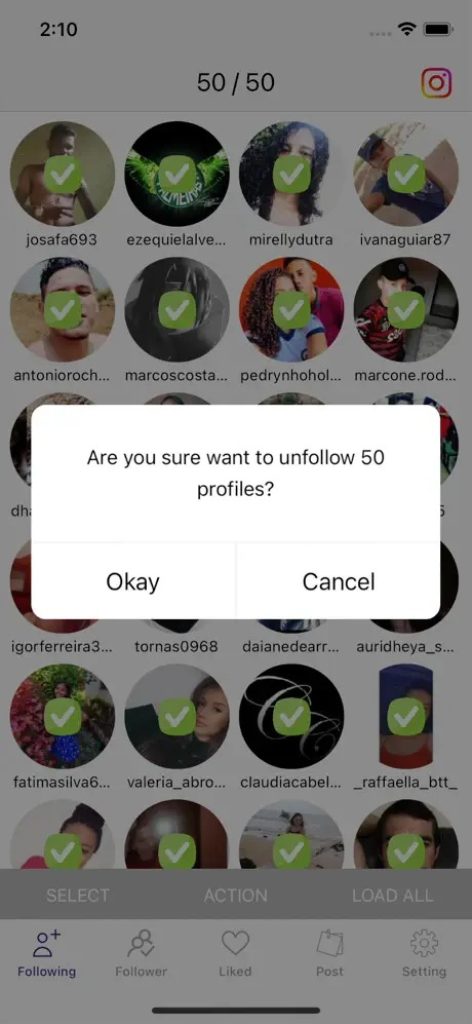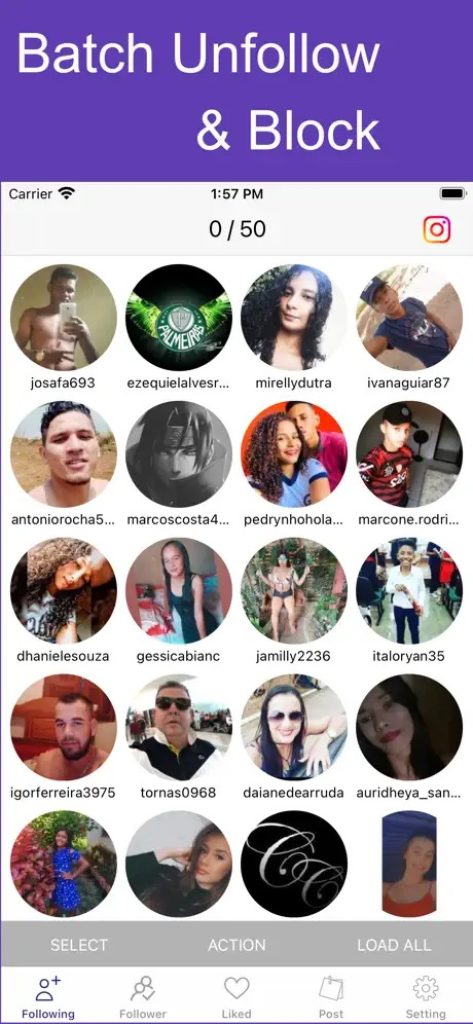 If you exceed the allowable values, the task will remain on the list until it is completely solved. Unfollow for Instagram is created separately from Instagram and is not financially connected to the social network.

Unfollow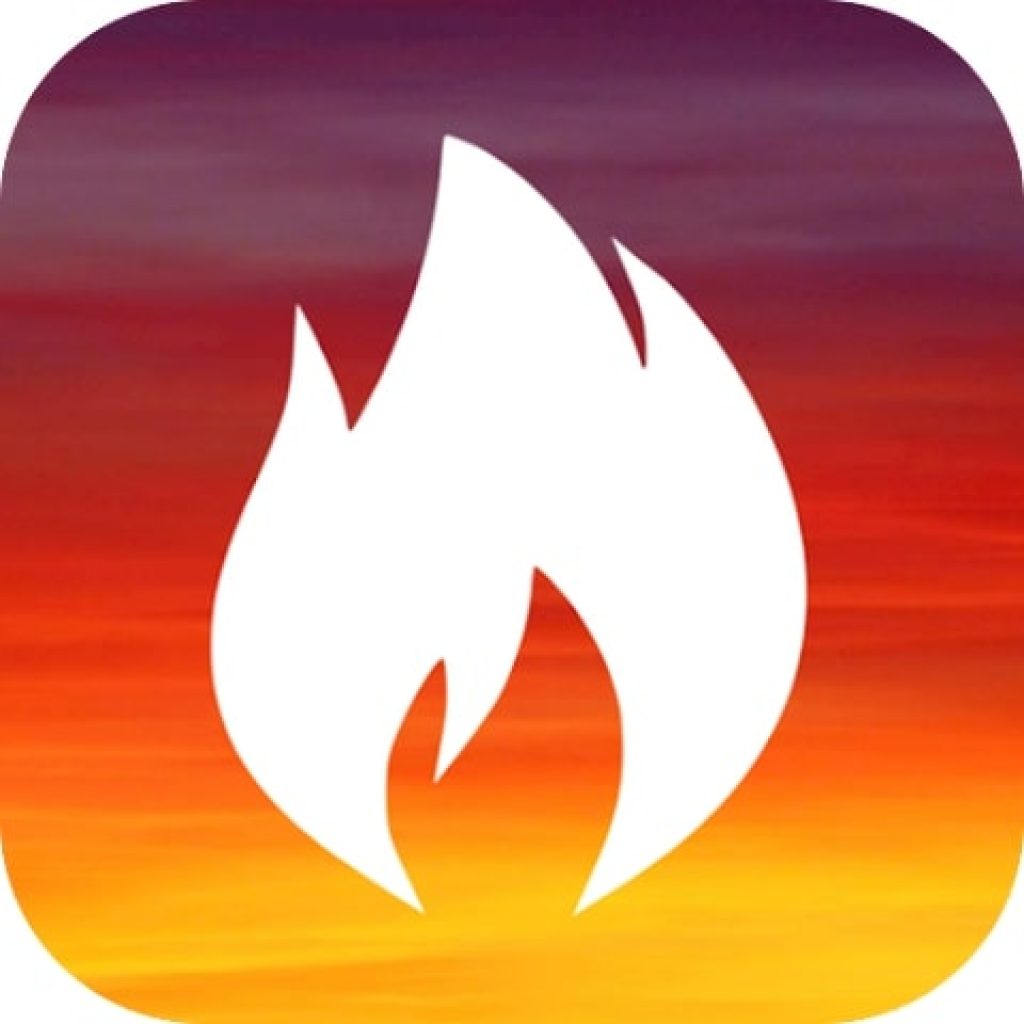 Is it really crucial for you to maintain your Instagram page and keep your popularity at a high level? Do you need a detailed analysis of your page but do not have the time or finances to do it? Discover the features of Unfollow mobile app.
Save your time and energy for more serious tasks of promoting your page in the social network. The app gives you the ability to track users who are not subscribed to you. Be aware of who hasn't subscribed back to you.
The app allows you to unsubscribe from many users at the same time. Just select the pages you want to unsubscribe from and press "start".
Do not forget that the developers of Instagram have set a limit on requests in the range of 60-200 per hour. If these numbers are exceeded, the marked users will remain in your subscriptions. Use the app infinitely many times. Get access to all features absolutely free of charge.
The app developers are independent of Instagram representatives and are not connected with them in any way. Unfollow works as a separate tool to analyze your subscriptions.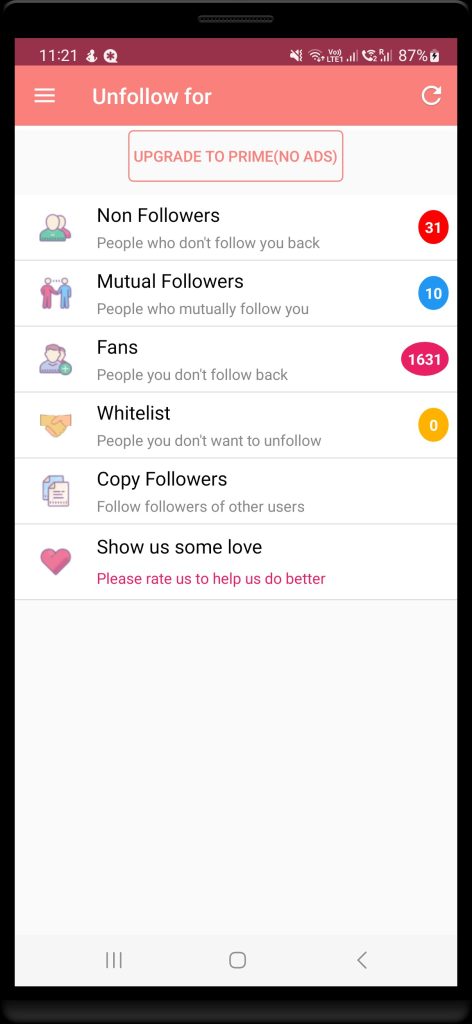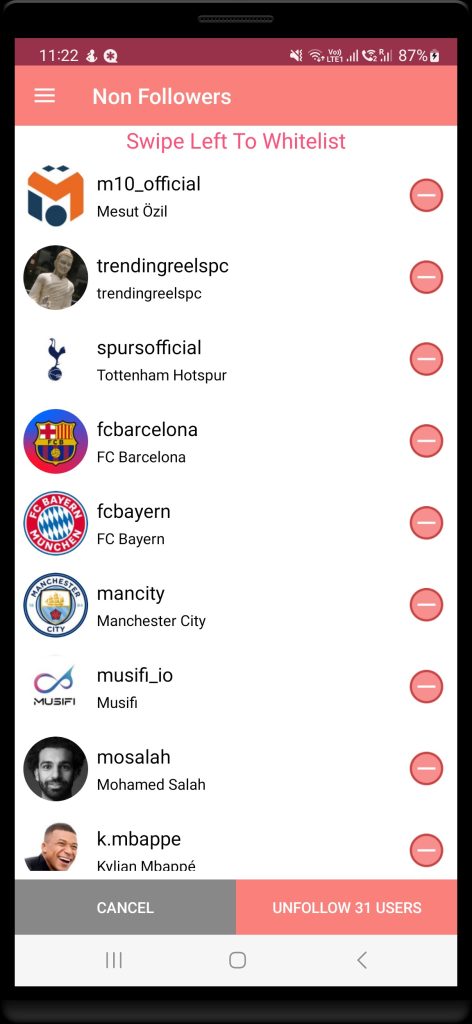 The app weighs less than 6 MB. It is suitable for all electronic devices with Android 4.4 and newer. Now you can get up-to-date information and unsubscribe from other users in seconds.

You may also like: 7 Best Apps To Make Money on Instagram (Android & iOS)
Fast-unfollow
Don't want to clutter your Instagram account with inactive users who don't subscribe back to you? You don't have to manually make complicated calculations and repeat the same action over and over again. The specialists on this site know exactly how to help you.
An automated program will automatically perform routine actions, and you'll get the data you need within a short period of time. You no longer need to monitor the changes on the page every day. You'll instantly get up-to-date data about any activity on your account.
Select the users you want to unsubscribe from. Specify in the settings of all the data and get quick and high-quality results. You will not have to go through this procedure over and over again. Simply select how many users you want to leave unattended.
Using the app is completely safe. You don't need to go through long registrations and enter personal data. Moreover, the app supports more than 50 different accounts to save you time.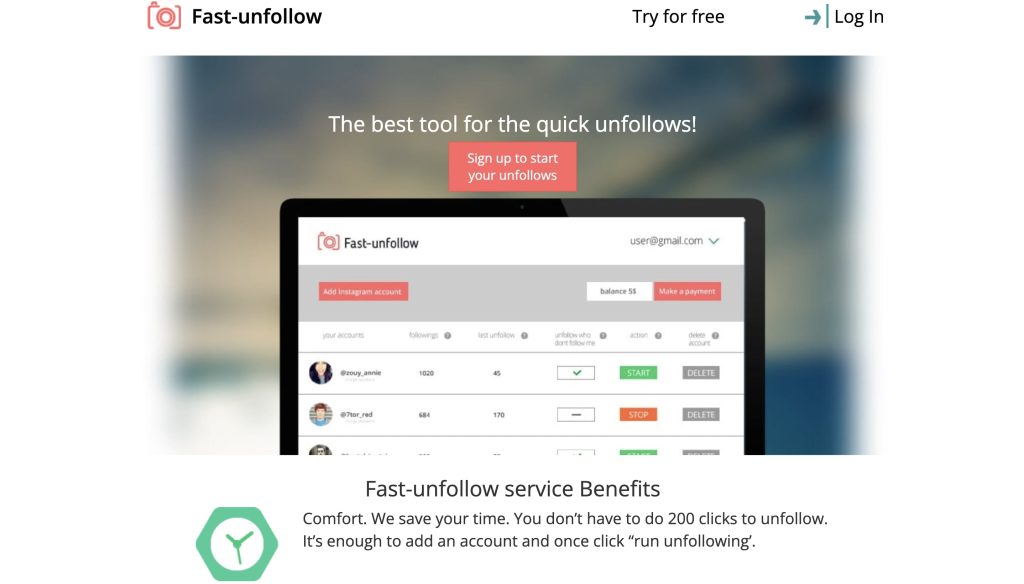 Switch between pages with a single click. Don't clutter your page with subscriptions you don't benefit from. Focus on more prospective users.