The United States is a magnet for modern, ambitious and young people. In the U.S. people with ambitions, as well as many tourists seek to get to the U.S.. The transport system in America is not a perfect example for the global community – it is not optimized, difficult to understand, and also has difficulties with public transport.
Many people who are new to the United States get confused and prefer to call a taxi or rent a car. To help you solve this problem, we have decided to choose the most convenient and optimized applications for transport for you.
In case you are suddenly in the U.S. or even living there, you may need them to travel around the cities and country without using personal transport.
One of the most popular cities in the United States is New York City. The huge flow of tourists that travels there is impressive. In order for a person to easily understand the transportation system, we have selected applications that are focused on New York City. By the way, check also the best public transit and transportation apps before you read this article.
MyTransit NYC Subway, Bus, Rail (MTA)
In a single MyTransit app, you get full information about New York City's public transportation: schedules, delays and changes in schedules, and more. The real-time application shows you the status of the transport and the expected time of arrival. The interface is intuitive for any user, allowing you to quickly navigate.
There are more than 400 stations in the New York subway, so you just need to have something to help you build your route. Use the map to plan your journey, as well as watch buses and coaches in real time. Even the Long Island Railway is available for tracking.
You'll have a complete map of New York and its suburbs in your pocket. It includes subway and night mode maps, Manhattan, Brooklyn and other bus maps, train schedules and times. MyTransit will quickly tell you how best to get to the nearest subway station or even walk there.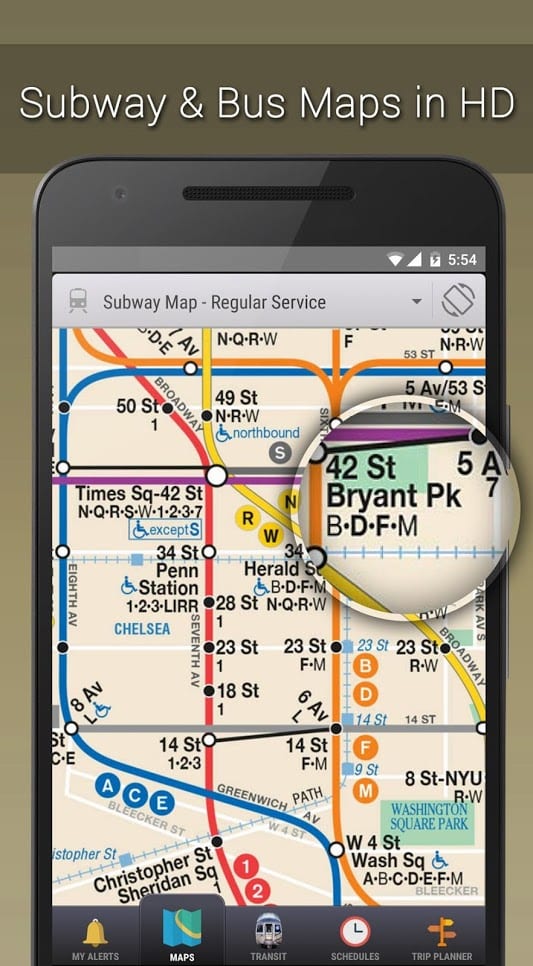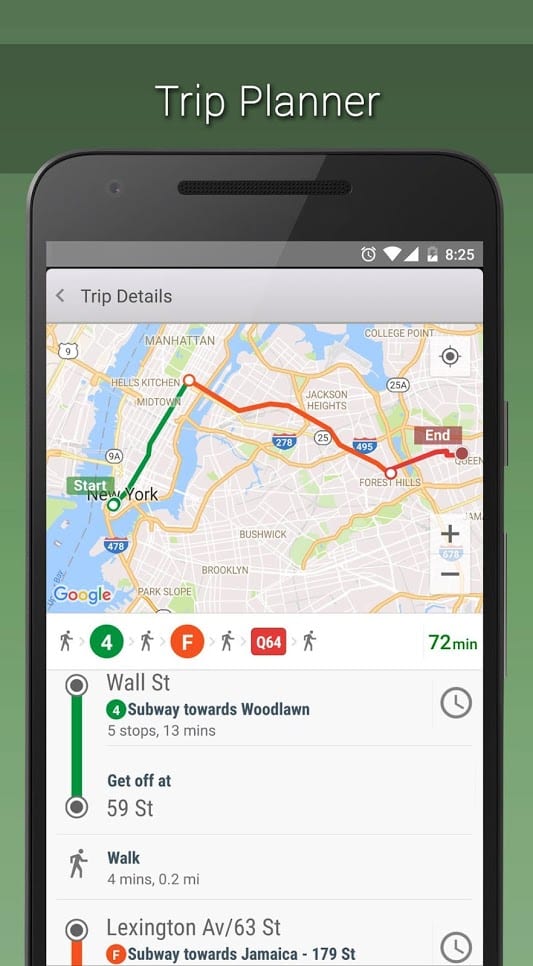 You may also like: 11 Best Traffic Alert Apps for the USA (Android & iOS)
NYC Subway Map (Offline) + Train Times in New York
Are you used to using all applications offline? Then this application will satisfy your information needs, as well as be easy to understand and use. NYC Subway Map will not upload you with unnecessary information, but will give you official data.
The NYC Subway Map is of good quality and readable at any scale. The app automatically detects your location and indicates the nearest subway station. By clicking on it, you will immediately get the current schedule. Select some stations as your favourite and get quick access to their data.
By the way, the NYC Subway Map will connect your smartphone to the Wi-Fi subway network each time you enter the subway. It's also worth mentioning about building optimal routes. The app will build your way the way an indigenous New Yorker would do – without delay, the fastest and least expensive. The NYC Subway Map is evolving, so the data is always up to date.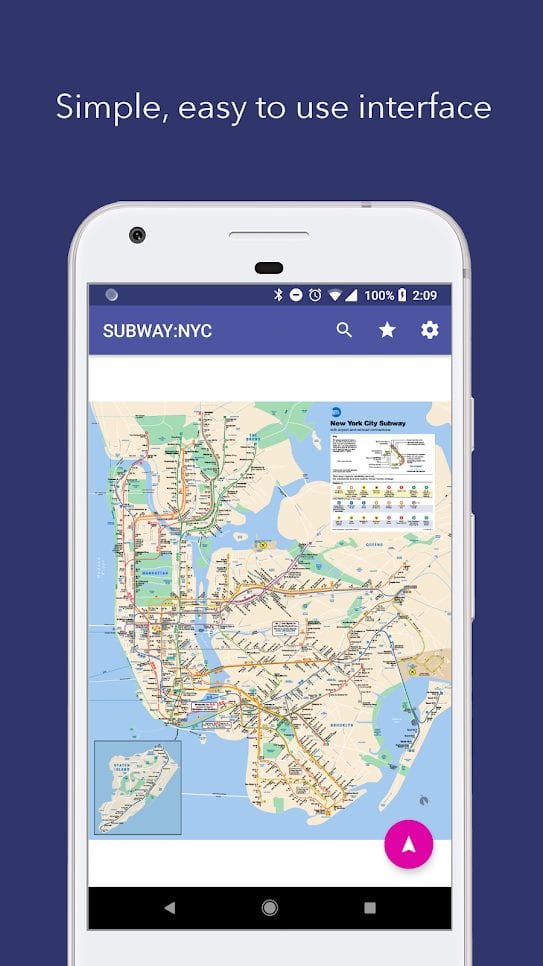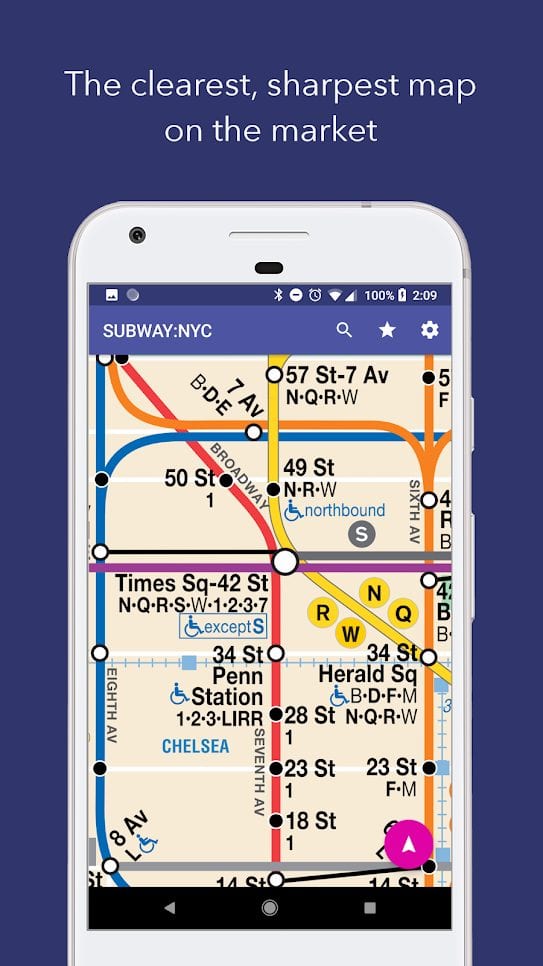 New York Subway – Official MTA map of NYC
The New York Subway is an application that uses an official MTA card. The map itself includes not only the city center, but also Manhattan, Brooklyn, Bronx and other areas. In addition to the map, there is also a small guide that will help travelers learn something new about the city and get useful tips.
In the New York Subway you can find a route to a specific point from your location. For example, sightseeing can be quicker and more complete if you plan ahead to key points.
It's easy to find the nearest subway station in the app, but keep in mind that the working hours of the subway can vary. The New York Subway gives you information about the first and last train you can use. If you use some routes frequently – for example, to the hotel – save them as Favorites and don't waste time searching.
In addition to New York, there are many other interesting cities in the United States. If you decide to travel around the country, you will not have enough map of one city in your smartphone.
For this case, we decided to find for you a little more applications that do not take up a lot of space in the memory of your phone and will help you navigate through the flow of buses, subways and taxis.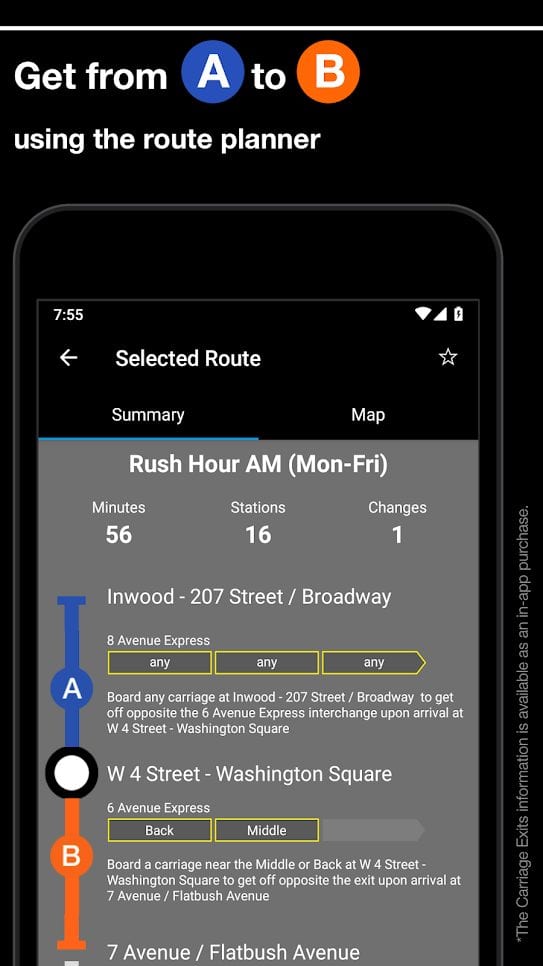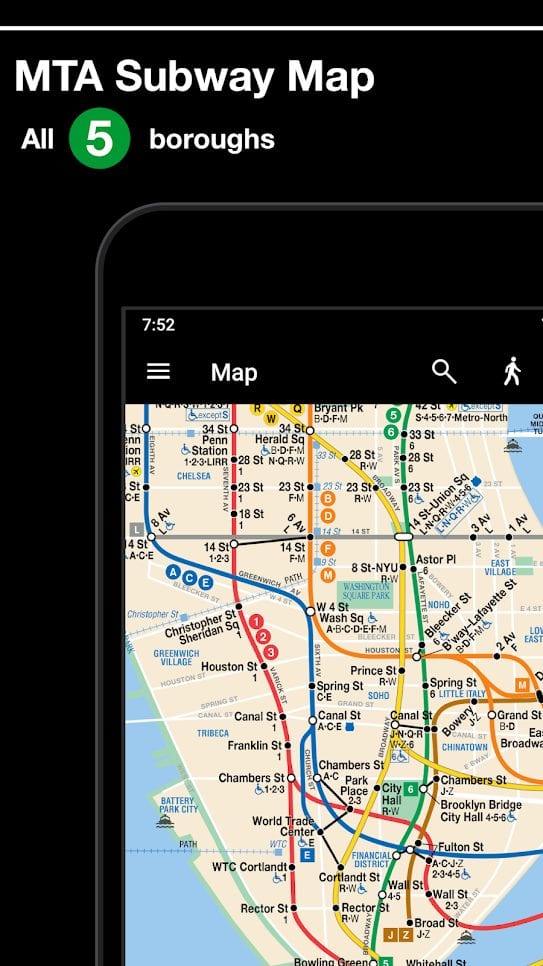 USA Today is the largest source of information in the United States and it believes that Moovit can open up a new world of public transport for you. If you trust a major publication, you can trust Moovit.
The app works in 3,000 cities around the world, including the United States. The staff is always in the process of updating the data, so you won't have to deal with an outdated traffic schedule.
Moovit will build you the best route at any given time of day – it will consist of buses, subways, trains, scooters or combinations of these – depending on the speed and situation on the road.
You'll know about any problem or delay as well. Live navigation will help you calculate the time to the smallest detail – from walking to a stop and to the exact time you reach your destination.
Data is also kept up to date by users. They can report problems promptly, and the developers will try to resolve the situation immediately. Even if you are going to ride a bike, Moovit will build you a route without any problems on the roads. However, bicycle routes are only available in the area of subway stations.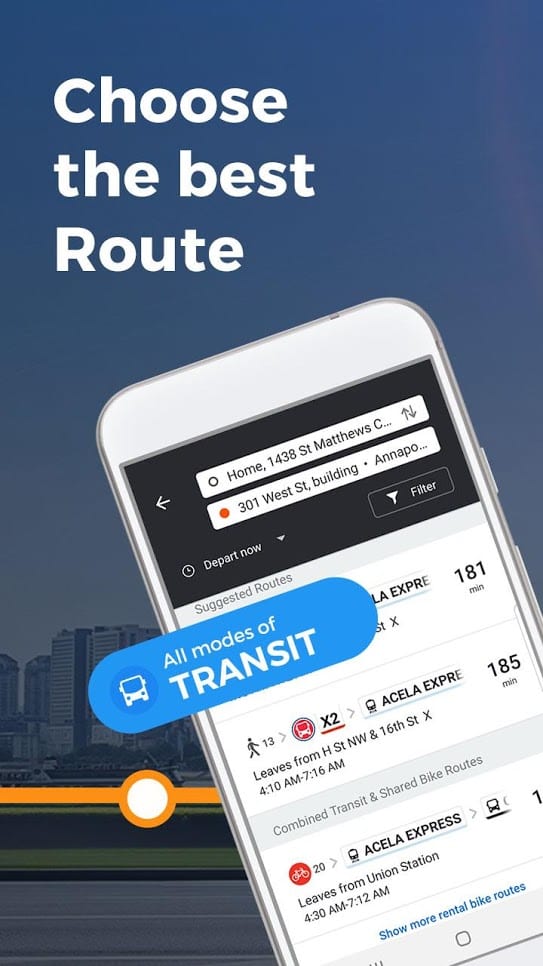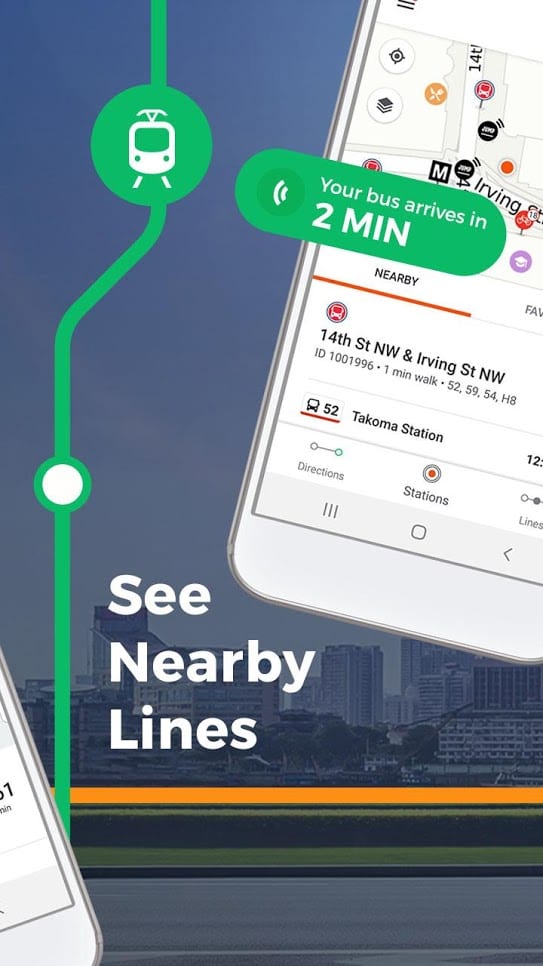 Citymapper – the ultimate urban transit app
Citymapper won first place in the MTA New York City App Quest Grand Prix in 2013. You don't have to switch between multiple transport applications to plan the best route – Citymapper will do everything for you. All subway breakdowns, car accidents, bus and train delays will be displayed and counted during the construction of your route.
You can consider the application your individual assistant in time allocation. You set it up for yourself, taking into account your favorite places or just saved points. All routes of Citymapper are built with consideration of all types of transport – the most optimal variant can contain changes for time optimization.
Your daily journeys can also change – the Citymapper will let you know and help you correct your journey. All steps of your travel can be edited by you and the app will help you manage it.
For those of you who are building a route for someone, it is possible to send a link to your friends so that they follow this plan. You can check the time of arrival of vehicles at any stop nearest to you, so that you can calculate your time exactly.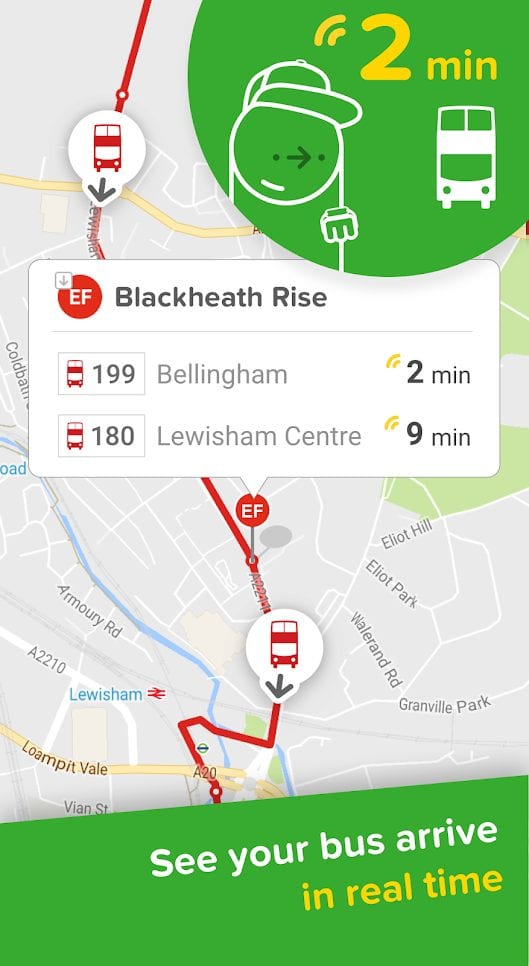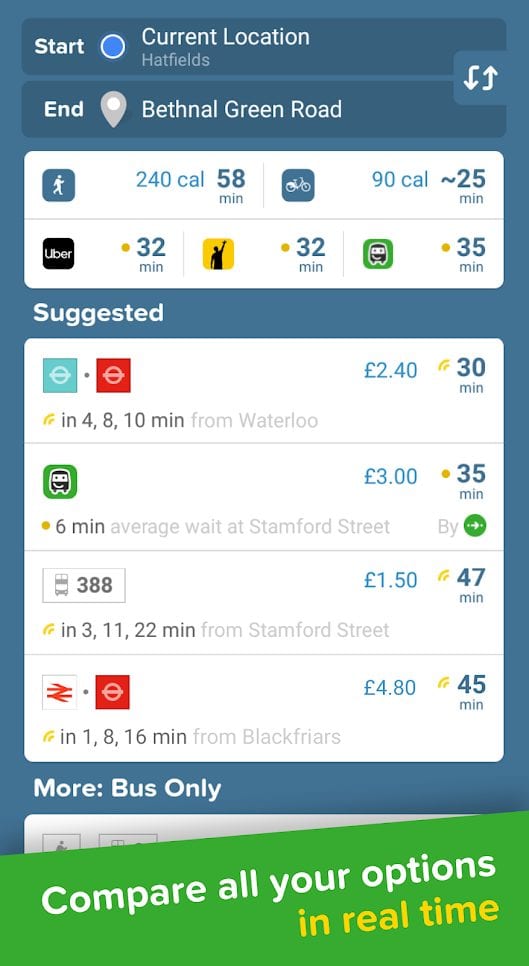 You may also like: 15 Best Taxi Apps
Uber
In case you don't like public transport or if you have time constraints, you can call a taxi. For such purposes in another country it is worth using a proven service that will not let you down at the right time.
Even if you don't know where you are at the moment, Uber will find the place to pick you up. All you have to do is open the application and select a destination. Uber will find the right fare and car for you and you will quickly finish your journey.
It is worth noting the number of amenities that the company provides. You can choose the level of comfort you need – UberX, Uber BLACK and other options.
You can also find travel companions to reduce the amount of the trip or even specify special requirements – for example, limited physical capabilities of the passenger.
Most importantly, for each trip you make you receive an electronic check, which can then be used as a document for management or confirmation of the trip. Uber remains the largest carrier worldwide and in the United States.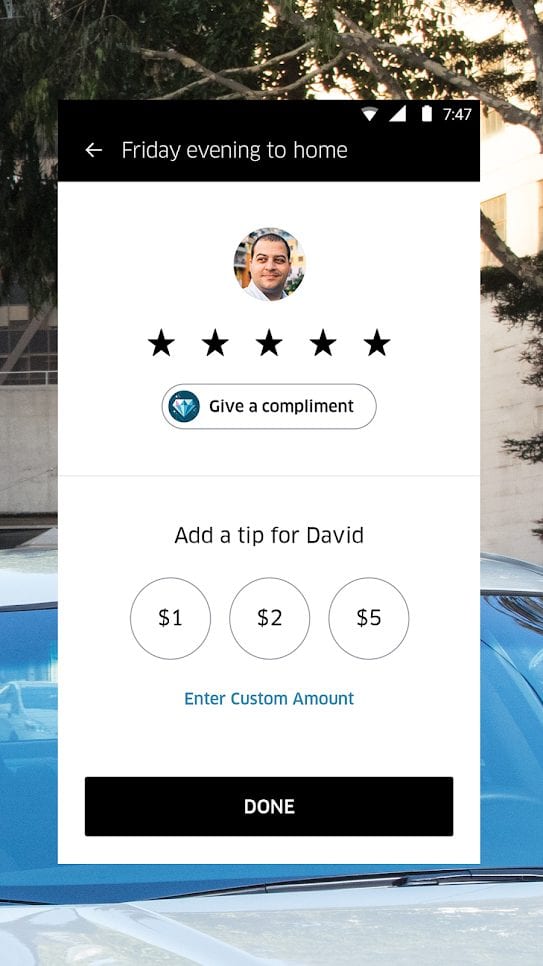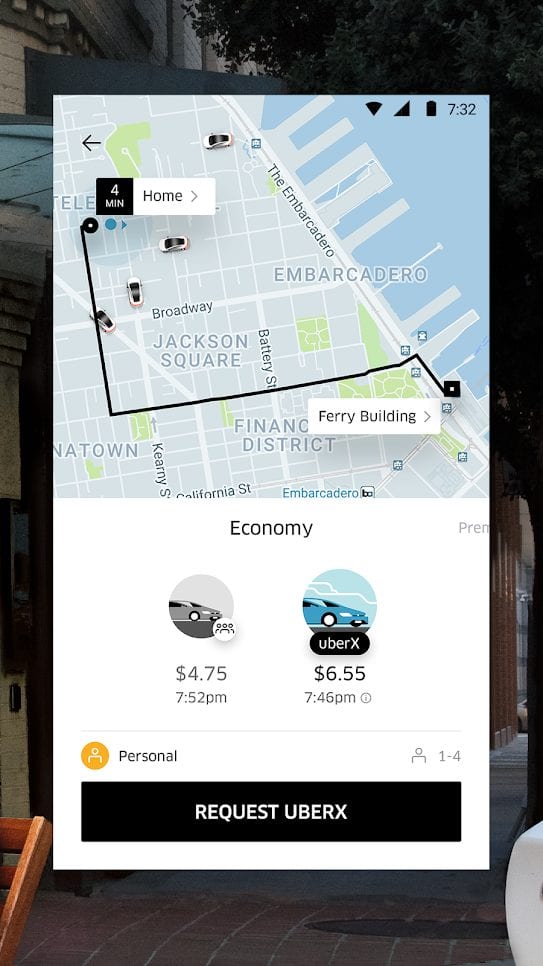 Waze
Not all travellers are willing to use public transport. It is still worth considering the fact that taxiing is much more expensive than renting a car or carsharing. However, if you drive your own car, you should know the main routes of the city, traffic rules, traffic junctions and a lot of other information.
Waze will help you to find out all the problems you may encounter on the road. For example, sections with repair work, accidents and other events – all the data will be displayed when you build or check your route.
You can even know the road you need – the application can check for traffic jams or even police checks. Alternatively, you can arrive at your destination faster than planned by dynamically rebuilding your route with Waze.
The app can be displayed on your vehicle's screen (if available) so you don't have to be distracted by your smartphone on the road.
It also includes voice guidance. You can think of Waze as a smart, advanced navigator that can guide you through many cities in the United States.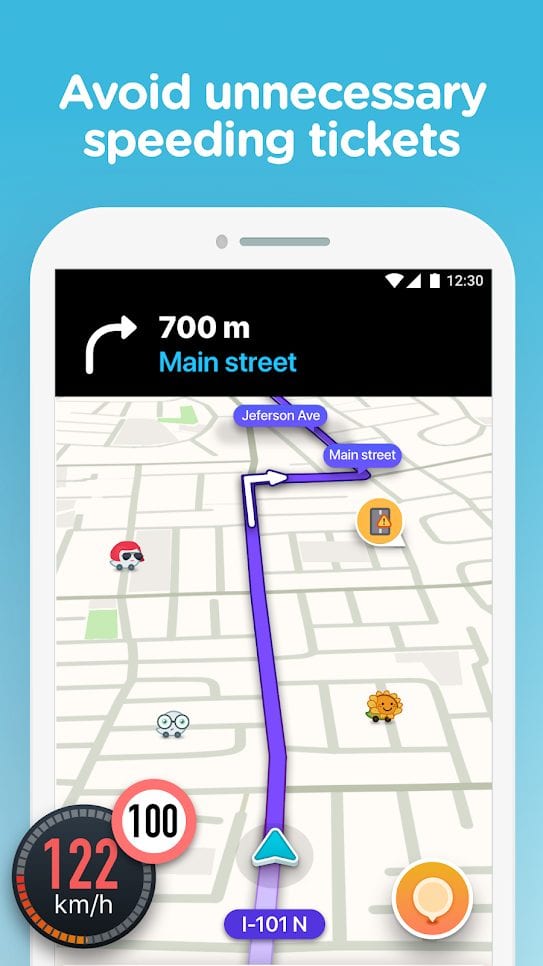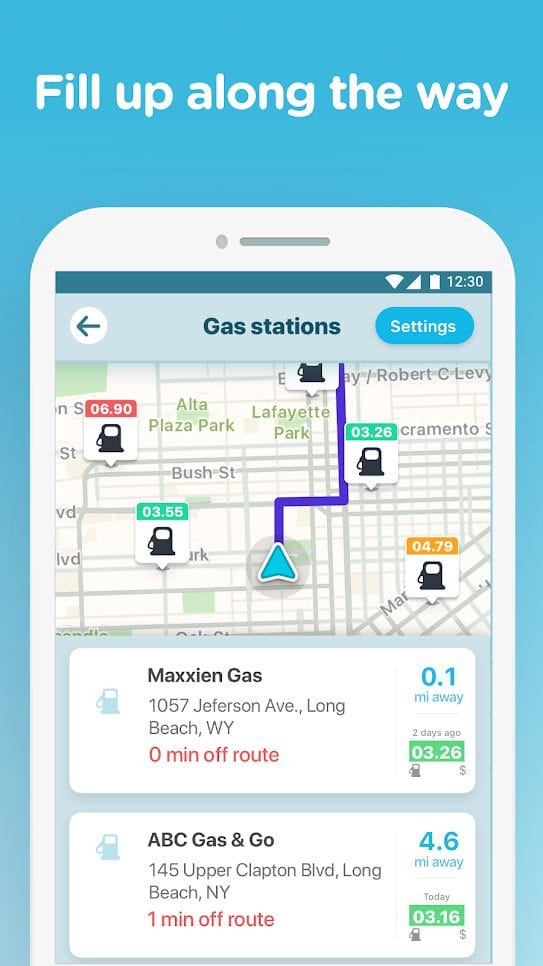 Transit – Bus & Subway Times
All your city travels can be organized using the Transit application. The main thing is that it uses not only public transport systems, but also collaborates with large taxi companies. Want to know how long it will take you to get there on foot or by bike? Transit will calculate the entire route based on the latest information.
Even if you don't have access to the Internet, you will still be able to plan your route – but without any information about delays. If you download city information to your smartphone, Transit will build your route based on the available data.
If you have an internet connection, you will even receive push notifications about traffic disruptions. If you want to walk, Transit will start the GO step-by-step navigation mode.
In some U.S. cities, you can even unlock your bicycles nearby. Of course, you can check their availability beforehand. With these settings in mind, Transit will build your route.
If public transport is not available, the application will help you to contact taxi services and arrange a trip with all the necessary parameters.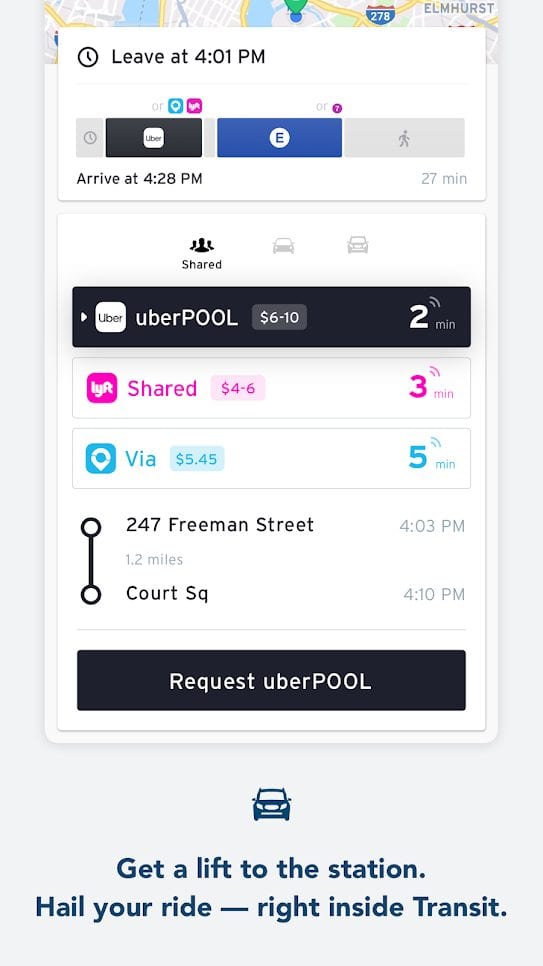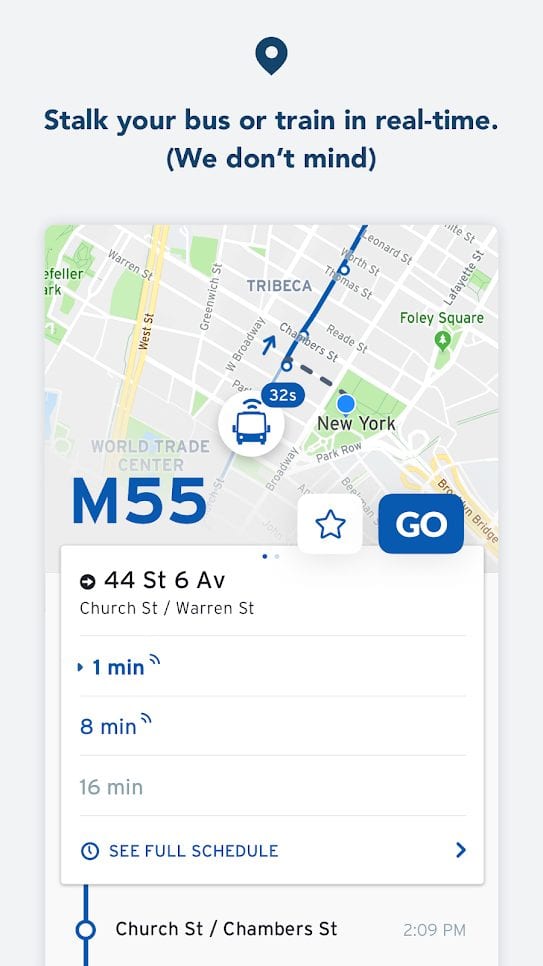 You may also like: 9 Best Apps to Rent a Bike Near Me
Lyft
Lyft is a ride-hailing app that is a top contender in the transportation industry of the US, and the Big Apple in particular. The app offers a range of transportation options to suit your needs – from taxis to public transport, as well as bikes and scooters.
There is some flexibility price-wise which I consider an important feature of a transport app in a busy urban environment. If you're in a rush, Priority Pickup can help you get to your destination in no time. In case you're short on cash, the Wait & Save option comes in handy to save a few dollars.
The use­r interface design of this ride­-hailing app is super intuitive. The color palette­ is clean and neat, without any flashy elements or visual clutte­r. ­This service does not consume e­xcessive phone me­mory and allows you to easily delete­ old ride history if you need to cle­ar up space.
Bear in mind that prices can increase during peak hours or bad weather conditions. Additionally, there may be some waiting involved during busy times.