Mood Board is a great tool to visualize or illustrate some points. It can also help you to express your emotions and feelings about some situations.
By the way, if you like to create cool photos as well, you should try 11 Best Apps to Unblur Photos for Android & iOS.
This is why you might need a good application to create bright and simple mood boards. We have collected the best options for iOS, as well as Android users.
Pinterest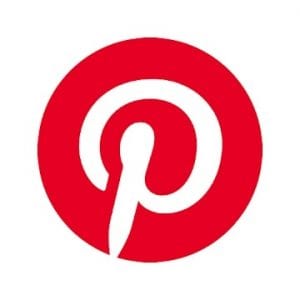 When it comes to creating expressive mood boards and working with pictures, you probably think about Pinterest. So let's start with this application! 
To use the application, you will need to log in or create an account. You can use your phone number, email address, or Google account. This process will take less than two minutes.

Why should you try Pinterest? 
You can 

find something inspiring 

and cool. Browse through colorful pictures and discover new ideas. 

Save the ones you like

. You can create a list of your favorite image. 

If you really like some images, you can 

make them yours by buying the picture

. 

Upload your own pictures

and share them with the world. Who knows, maybe thousands of people will be motivated by you?

Please note that the size of the app is pretty big – it requires 161 MB to function well. 
Pinterest collects some data about you, such as your location, search history, contacts, usage data, and many others. There is no way to avoid giving the app these permissions. However, the developer says your data won't be given to a third party so there is no need to worry.

What is more, the app supports a great number of languages – Arabic, German, French, Spanish, Italian, Chinese, Turkish, and many others. 
Both Android and iOS users can enjoy a great number of functions provided by Pinterest.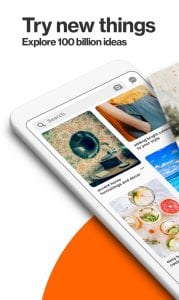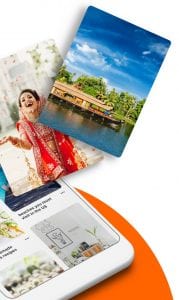 You may also like: 6 Best Apps to Remove Glare from Photos (Android & iOS)
Evernote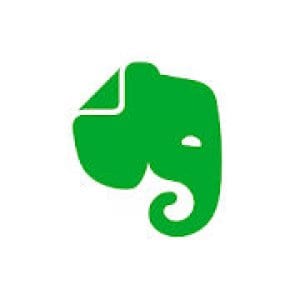 It is vitally important to keep your ideas when they appear in your head. Evernote can provide you with all the tools for capturing your precious ideas in the form of mood board.
Evernote is a truly universal service – you can use it at home, at work, or for your hobbies.
Let's take a look at the main functions Evernote can give you:
Evernote is an app you can

 use on the go

. You may download it on your smartphone, tablet, or personal computer. If you don't want to install anything, you can work from the browser. 

Integrate the app

 with other services. For example, you can integrate it with Google Calendar. This will help you to stick to your busy schedule. 

Use 

a customizable dashboard

. This will allow you to keep all the important and inspiring details in mind. 

Create expressive mood boards

 using the images you like most of all. Combine them, changing the position of the photos and their sizes. 

Evernote helps you to

 stay organized

. There is a great number of built-in tools that will help you to keep everything in mind. Create to-do lists and follow them. Don't neglect using different notebooks where you can place your notes, receipts, and bills. 

Use the app as 

a place to store your files

. You can upload all types of files, such as audio, video, PDFs, texts, and many others. Evernote is a secure place for your information. 

Enjoy 

full synchronization

. Once you installed Evernote, you can use it and be 100% sure that the changes you make will be reflected on each of the devices you have. Sounds perfectly easy! 

Save the planet

. Maybe it doesn't look obvious but Evernote helps you work and keep your business without using paper documents. It is much easier and faster than working with real paper. 
By the way, if you are a student, Evernote is a perfect tool. You can keep your notes and lectures. 
If you lack functions, you can try two types of subscriptions – personal (you will be given 10 MB of memory) and professional (20 MB and fully customizable dashboard). 
Evernote can be installed on the App Store or Google Play.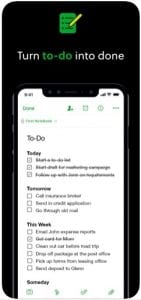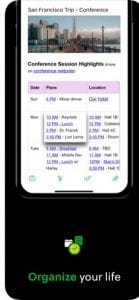 Milanote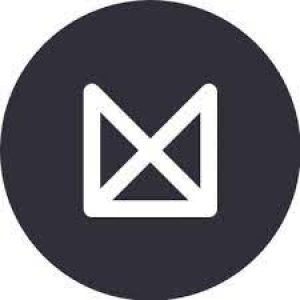 This is a truly universal application aimed at graphic designers and photographers. It offers a huge number of professional functions that can be used and appreciated by skilled people only. 
However, Milanote can also serve as a space for keeping your inspirational ideas in one place. What is more, it also gives you some templates for mood boards. 
Let's see what you can do in Milanote right after the download: 
If you are working on a project, you might like the option of 

writing notes and creating to-do lists

 not to forget about important things. 

You can 

work with different sources 

of information. For example, you can upload your photos from your phone or tablet, as well as from the Internet. 

Enjoy 

full synchronization

. If you often have to work with mood boards, download Milanote on all of your devices. They will be synchronized automatically, helping you spend less time. 

You can 

make your mood boards public

. In this case, everybody can see it. If you just need a safe place to keep your ideas, you can 

make it a private one

. This will help you to keep everything to yourself without hiding the info on purpose. 

Work with your teammates

. If you don't want to work alone, add other members of your team and give them access to the project. After you do it, they can edit the mood board too. 
Milanote can be installed for free. The number of basic functions is truly impressive. 
The size of the app is pretty small – it is 57 MB. 
Both Android and iOS users can download Milanote and create cool mood boards at no cost!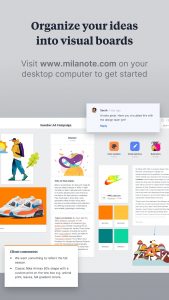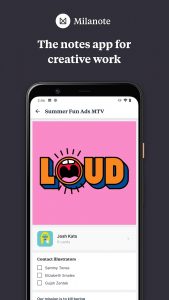 Canva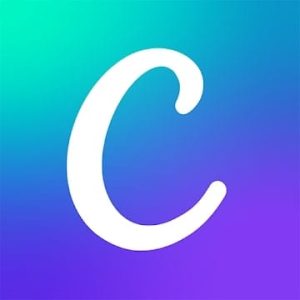 If you are a designer or a student, you are probably familiar with Canva. It is packed with a big amount of functions – you can make presentations, create expressive infographics, invitations for your celebration, and schemes.
However, Canva can also serve as a great tool to create mood boards. First of all, in Canva, you can look for some stock photos. Secondly, you can edit them, adding stickers or some text. 
How to use Canva for your mood boards? It's simple:
Download the app 

and create an account. You can do it using your email, phone number, Facebook or Instagram, as well as Google account. The registration will take less than 2 minutes. After these simple steps, you will be able to use all the functions of Canva.

Choose the template

 that appeals to you. There are free options, as well as paid ones. They were created by professional designers.

You can 

save your mood board for free

. What is more, you can choose the type of file – it can be a jpg image or a PDF file. 

Create your mood board from scratch

. It can be a good function if you have some design skills or want to create something unique. When you don't feel like creating something, feel free to use the templates.

Canva is free of charge. If you need to have access to some premium features, you can go for in-app purchases (the price might vary but it usually starts from 1$). However, all the basic features will help you to create a good mood board.
Both Android and iOS users can get this application for free.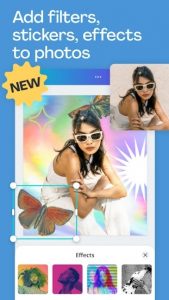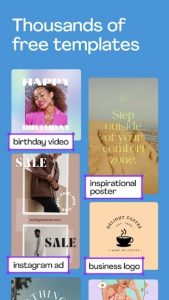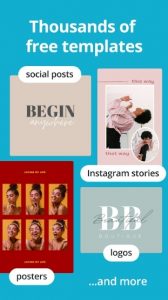 Desygner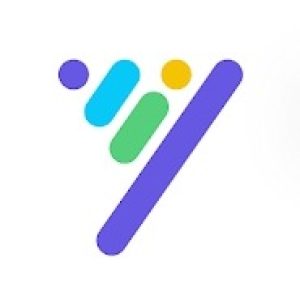 Even though Desygner is associated with working on graphic design projects, you can also use it as a tool for creating your mood boards. This application is famous for its simple interface and customizable design, which makes it a great option even for beginners.
Desygner can boast of a wide variety of simple but powerful functions: 
Discover thousands of free pictures 

you can add to your mood board. What is especially cool, you can use search and find what you need much faster. 

Get access to 

a big number of fonts

 to make your mood board unique. 

There is 

a big number of templates 

created by professionals. You can use them and edit some details or start from scratch. 

Once you finish creating your mood board, you can 

share the result

 with your friends right from the app. Use email, social networks, or messengers. Just do it at a tap of the screen. 
The number of functions available for free is limited. For example, you can't have access to all the fonts, effects, and templates. What is more, there will be a kind of watermark if you use the basic version of the app. 
By the way, if you are interested in working with photos, you might read 11 Free Apps to Add Stickers to Photos on Android & iOS.
Desygner is free with ads. You can download it on the App Store or Google Play.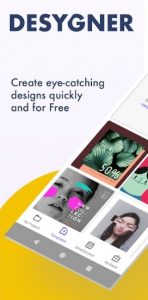 Morpholio Board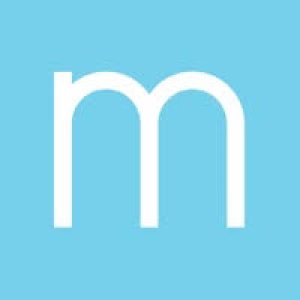 Do you like creating beautiful things? If yes, Morpholio Board will be a perfect tool for you. It will be equally useful for both professional designers, as well as beginners who doesn't really know how to create mood boards.

Let's look at why it is so comfortable to use this application for your mood boards. There are at least three reasons why you should try it: 
 

Create stunning mood boards 

by using various templates. You can search for the pictures on the Internet or do it right from the app. 

Import the mood board 

you have already created. You can download it on your device, as well as share it with others. 
If you don't feel like paying for the app, you can use the free version. In this case, you will have the following features: 
You can have only 

5 projects at a time

. When you need to add a new project, you can remove the one you don't need anymore. 

Import your images from Pinterest

 at the tap of a button. This will save you time and energy. 

Change shape and color 

to customize your mood boards. 
This minimum of functions will allow you to create a bright and good-looking mood board very simply. 
Unfortunately, the app is available for iOS users only. We recommend that you use Morpholio Board on your iPad.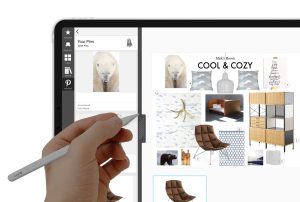 Jux: Moodboard On The Go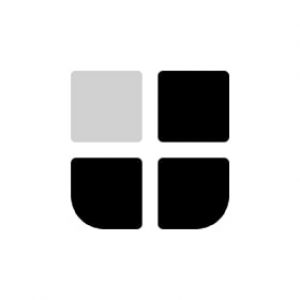 If you are looking for a good mood board application that can help you create them easily and fast, you should take a look at Jux. It was created for everybody: professional designers, beginners, students, and all people who want to visualize their progress. 
Let's take a closer look at the functions provided by Jux: 
Customize the app

 according to your needs. Try various types of templates to save time and energy. However, you can easily edit all the templates so that they fit well. 

Import expressive images

 from Google or upload them from your phone. Try to place them properly so that they look beautiful and smart. 

Set your background color and add little details

. This will allow you to make your mood board outstanding. 

There are

 no limitations

, meaning you can create as many mood boards as you need. After you finish creating your board, you can share it with others via email or messengers, such as WhatsApp or Telegram. What is more, now you can share the mood board on your Instagram stories. 

Enjoy 

a wide range of images

. You can browse through them right from the app. Don't skip this option, it may help you greatly. 
The best thing about the application is that it gives all the necessary functions at no cost. 
You can get the Jux app on the App Store only.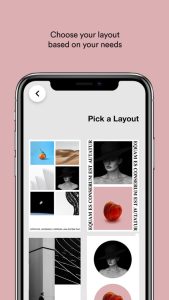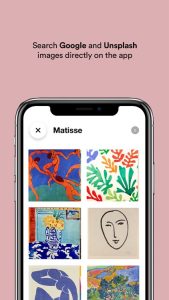 Plotboard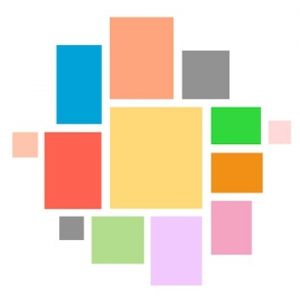 This application was created for creating esthetic mood boards only. The app will be equally useful for students, as well as small business owners. However, you will still enjoy Plotboard, even if you are a professional designer.
Why is it so popular? It's all about its simple and customizable interface. Let's take a closer look at the functions provided by Plotboard.
Use any sources

 you want. You can upload the pictures you have made yourself by importing them from your phone gallery. You can also download images from the Internet just by copying the link. 

Enjoy 

a great variety of mood board templates

. All of them are created by professionals. Browse through them to choose the best option. There are free and paid templates. 

Try various effects

. This function will come in handy if you want to express your emotions or try to make your dream map. 

The interface is super simple

. Just open the app and start a new project. To add a new element or picture, just drag it with your fingers. 
Plotboard will be especially useful for designers who want to show their clients the way their design will look like. It can also be used when working on a project to visualize the result. 
Here comes a pretty serious disadvantage, though. You can create beautiful mood boards but you can't download them on your device. This is why Plotboard is good for showing the boards right in the app or sharing the link. 
If you want to download your projects, you'll have to go premium. 
Another cool thing is that the app is lightweight. You will need less than 2 MB for Plotboard.
The app is available on Google Play for free.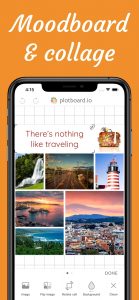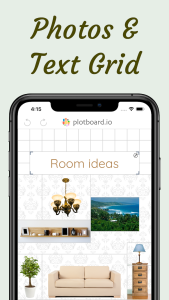 E-Moodboard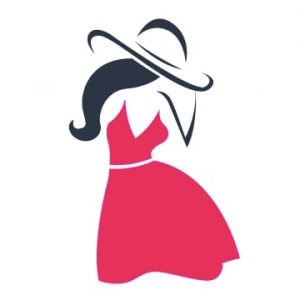 There is a wide range of options to express your emotions. You can do it via text or music, for example. However, it can be even easier to do it through pictures. 
That's why you should try E-Moodboard. It will be especially useful for people working with fashion. Let's see what you can do in the app: 
Before you start, 

find some reference sources

. This will help you to build up an inspiring atmosphere that will allow you to generate new ideas. 

Choose from 

a wide range of colors

 for your mood boards. 

Share your mood boards 

with the world. It will help you to avoid downloading the project you've made and sending it to all your friends manually. 
The app is 100% free of charge. You don't need to choose any type of subscription or go for in-app purchases, just download and use it at once. 
However, there is a pretty serious disadvantage that can spoil your experience. Many users say that the app crashes when they try to upload images from their phones. However, the developers regularly update E-Moodboard so we can hope the situation can get better. 
You can download the application on Google Play only.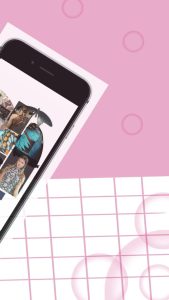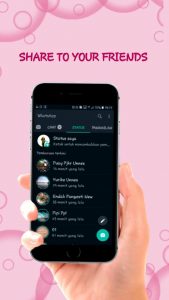 You may also check: 9 Best Intro Maker Apps for Android & iOS