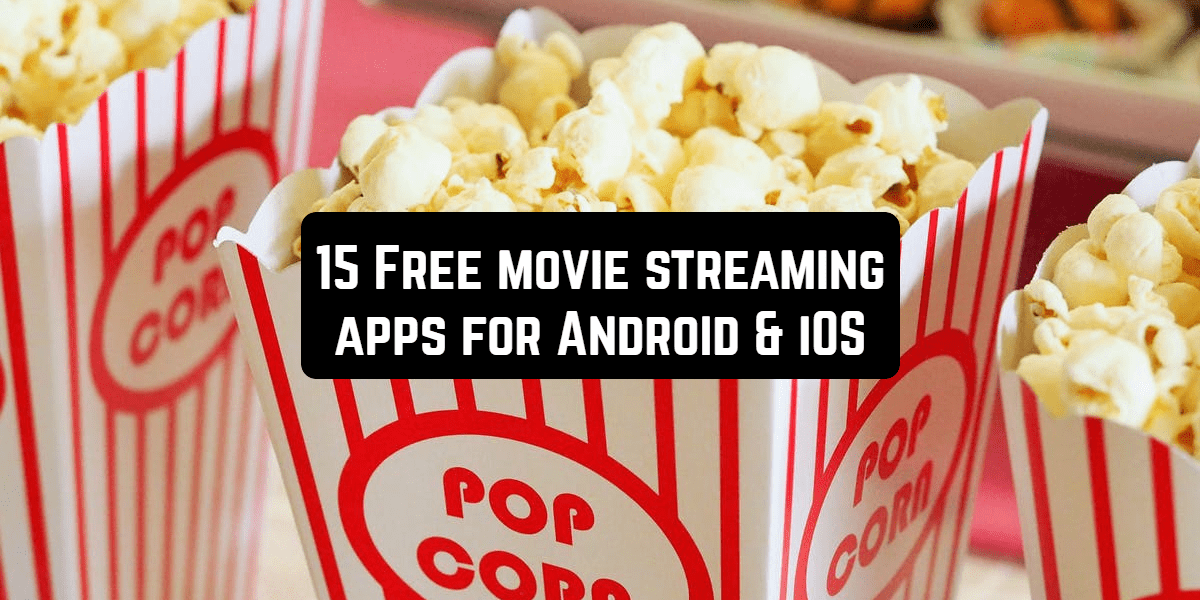 Nowadays if you have your smartphone or tablet, you're able to do almost everything and watching movies is not an exception. Movie streaming apps are always popular, however, sometimes you need to pay in order to watch a movie. Going to the cinema can also be quite tiring and expensive, so, having one of free movie streaming apps for Android or iOS you can have your own cinema hall wherever you go or stay without wasting your time and money.
So, let's take a look at the best free apps which would allow you to watch full films via your device.
Tubi TV – Free Movies & TV
Tubi TV is probably the best movie streaming app which allows watching thousands of movies and TV series for free. The app makes profits from small commercials you have to watch from time to time, but these adds are still not as long and irritating as those you have to see on TV.
The app provides an opportunity to sync devices an stream movies on TVs. Chromecast, Apple TV, Roku devices, Xbox, Amazon Fire TV, Samsung TV are supported.
Some other pleasant features are also provided. You can make lists of movies you want to see, sort them by genre, actors and so on, and find information about different kinds of movies and TV shows absolutely free of charge. You can continue watching a movie from the place you stopped.
The app works well both on iOS and Android.
back to menu ↑
PlayerXtreme Media Player – Movies & streaming
PlayerXtreme is made as a multimedia player, however, it is also good for movie streaming. It works with different movie streaming sites, or you can stream from your PC.
The app also supports almost all formats of video and audio, you can use it for different purposes. It provides high-quality video and sounds, so you can enjoy good movies wherever you are.
The app supports different formats of subtitles and has a function of delaying subtitles, audio or video. You can play your media in the background.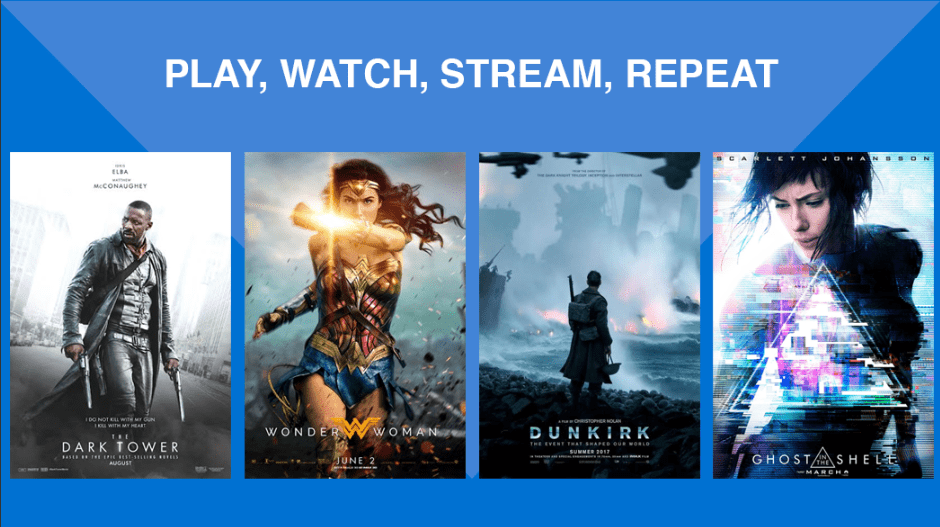 back to menu ↑
Crackle – Free TV & Movies
Another good cross-platform app for free of charge movie streaming.
The app provides a rich Crackle movie library with films and TV series sorted by genre. You can create your own Watch later list and watch films from the place you stopped. No subscription or payment is needed, but you can log in in order to form your own libraries and lists.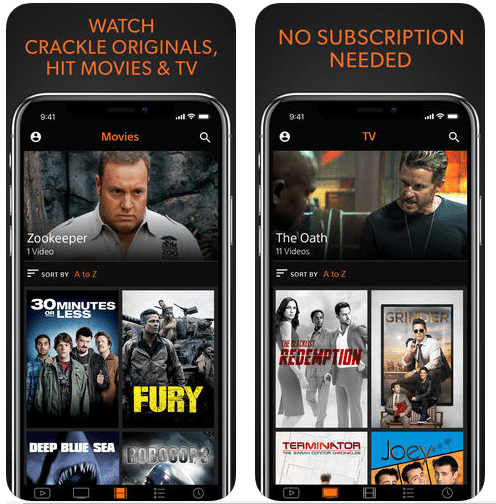 back to menu ↑
Viewster – Anime & Fandom TV
This app is especially good for Anime and Games fans. It provides streaming of various fresh shows and movies from different original platforms.
You can create watch-lists and enjoy full-length movies and shows without signing-up. The app provides an opportunity to sync your device with some types of TV as well.
back to menu ↑
SnagFilms – Watch Free Movies
The app provides a large library of movies of all genres. It supports different kinds of TV as well. The app has a very convenient search system.
The films in different languages and from different countries are provided. There you can find even some rare, not popular indie movies.
As for drawbacks, in this app, you will hardly find some newest movies.
If you prefer to make movies rather than watch them, check: 15 Best Movie making apps for Android & iOS.
back to menu ↑
Yidio: TV Show & Movie Guide
Yidio is created in order to stream movies from 300 different services and sites. It provides your own personalized movie library and makes suggestions according to your choices. What is more, you can set a reminder in order not to forget to watch something.
Unfortunately, the app can not stream videos from some services which are not free, however, it can help you search what you want.
This app is useful for those who use different kinds of Internet TVs as it allows streaming videos and movies from your phone to TV. It works with both local media and online streamings.
The app supports casting to different kinds of TVs, including Chromecast, Xbox One, and many others.
The app provides an easy control of your TV via your smartphone. It works with a large variety of formats and it is absolutely free.
back to menu ↑
IMDb Movies & TV
IMDb is known as the largest movie and TV shows library in the World. You can find millions of movies on this service and track where to watch them.
As a nice bonus, with IMDb, you always stay aware of all the events in the celebrities' world. You will not miss any trailer or gossip or award.
You can leave or read reviews on any movie.
Unfortunately, the app doesn't stream the full-length movies, but you can use it as a search engine.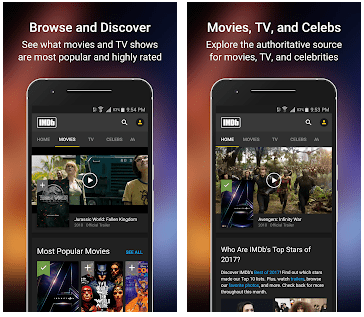 back to menu ↑
Vudu Movies & TV
Vudu is one of the most popular movie streaming apps in the world, however, many people know it for the high rent price. Don't worry, this app provides a lot of free and high-quality movies as well.
With this app, you can watch thousands of free movies without any subscription. The opportunity to cast video to TV is also provided.
back to menu ↑
Popcornflix – Movies and TV
Popcornflix is a cross-platform app providing more than 700 free movies and TV shows without any limit. The films are sorted by genre and actors, some of them are quite popular. All the films are full-length.
New movies are added every day. It is perfectly good if you don't know what to watch and don't want to waste money.
back to menu ↑
Viki: Asian TV Dramas & Movies
A good choice for those who like Korean, Japanese and Chinese dramas and movies. If you live not in Asia, you can miss some really good Asian shows just because your cable TV doesn't cast it. With this app, you can enjoy them wherever you are.
Via this app, you can also find some other fans of Asian movies and chat with them.
Many languages and subtitles are provided. The free app contains some adds.
back to menu ↑
Pluto TV
Pluto TV is created to stream over 100 different TV channels to your phone with Android or iOS, so you can have a high-quality TV with you all the time. Thousands of free movies are also provided.
The channels, films and shows are sorted in more than 40 categories, so you will definitely find what you want.
If you are looking for music streaming apps, here is an article you may find interesting: 21 Best music streaming apps for Android & iOS.
back to menu ↑
TV Time: Track and Discover Shows
Another good app to stream your favorite TV shows to your phone. It doesn't just give you an opportunity to watch everything any time but also to track new episodes of any TV series. The app gives you recommendations on what to watch according to your preferences.
Moreover, in TV time, you can leave your comments under each video and share your thoughts on this or that show.
You can also find some interesting information, including articles, podcasts or videos on different movies and TV shows.
back to menu ↑
Netflix
back to menu ↑
JustWatch
JustWatch is a search engine created to find your favorite movies and watch them for free.
With this app, you can find movies on 37 legal streaming services, including some popular ones, such as Netflix, Hulu, HBO Go and others.
What is more, you can find what the nearby cinemas show today. Be always aware of what to watch!
If you want to protect your kids from some inappropriate and offensive information, the app allows you to sort the movies according to age rating.
---
With these apps, you can enjoy your favorite movies and TV shows everywhere. Enjoy the world around yourself without wasting time and money!