RPG genre is known to any fan of games because it includes many games that have won worldwide popularity and have millions of players.
With the development of phone capabilities, these games began to appear on mobile platforms, which pleases the fans in this direction. Now you can play anytime, anywhere. To help you choose the best option, we've reviewed these free RPG games for Android.
Are you a strong fan of RPG? If you have already played all famous games of these genre, then we recommend you trying these best anime RPG games.
Shadow of Death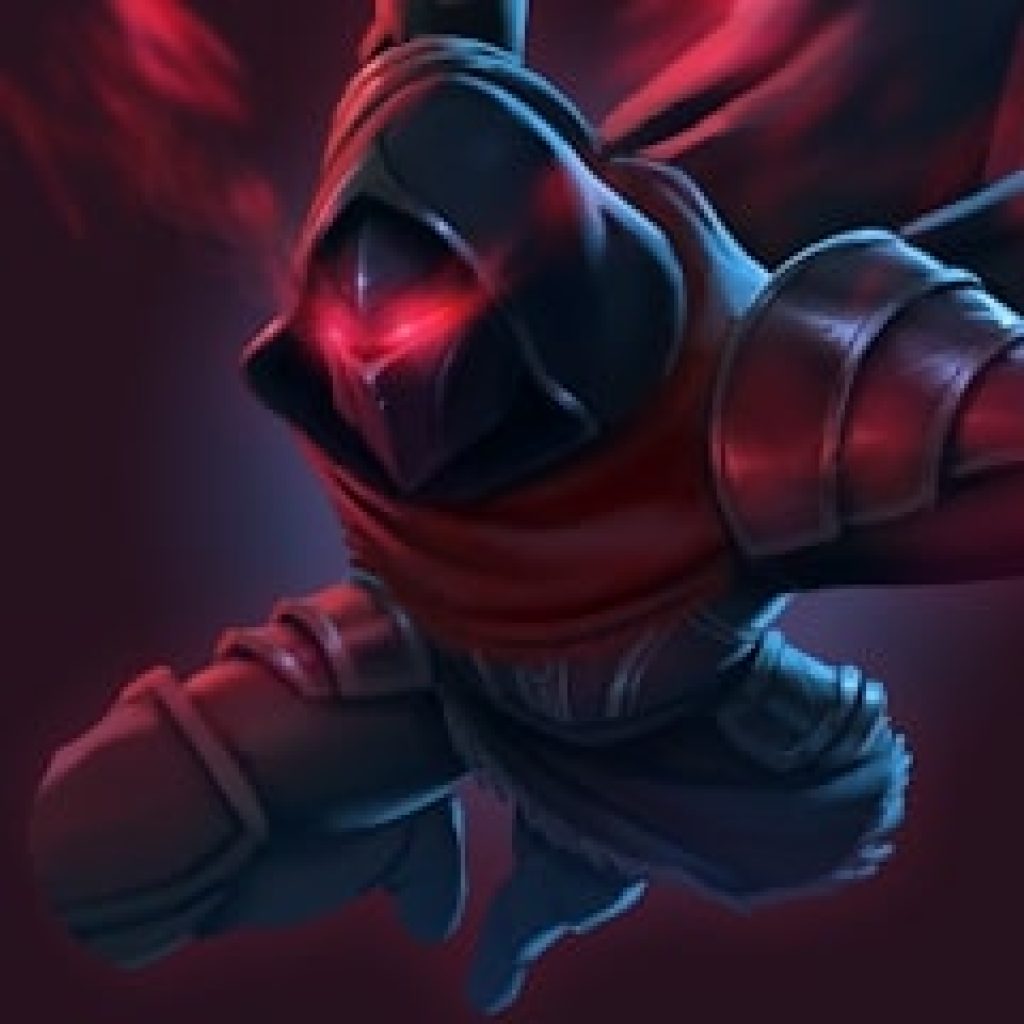 In Shadow of death you will become a knight who will save the world from shadows. You do not even need an Internet connection to do this.
Now the game is by your rules. Choose one of the four knights, armor from a variety of options, and master your fighting style. Assemble a team and use your sword to give the dark world freedom.
Each player chooses the weapon. Slash, shoot, hit with a mace – its your chose. You can make an infinite combination with armor, which will give an impenetrable defense.
This game is a rattling mix of combat, magic, action, and real meat grinder. Enjoy everything without learning, the interface is intuitive for a beginner. The epic of the app will not let the avid player get bored.
Immerse yourself in history will help graphics at the level of the console game. You'll see the gothic ruined world of Aurora. King brought to the exhaustion of its possessions, everywhere rule death. Only a lone knight with a strong arm declares war on the spirits.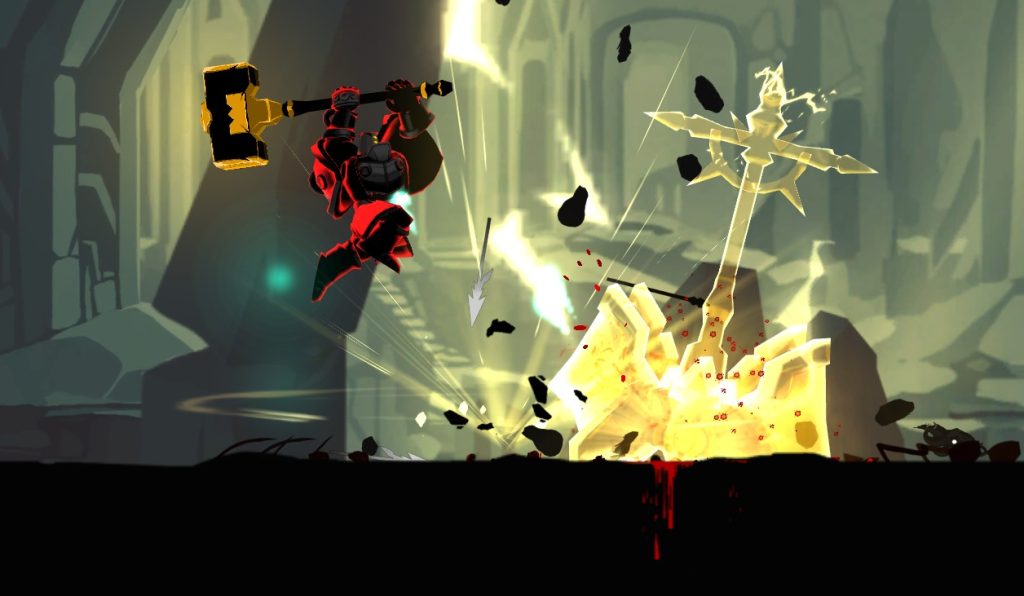 When you've gained enough skills, go online and fight other knights. Join the fan community on social media.

You may also like: 15 Best 120 FPS Android Games
Robot Tactics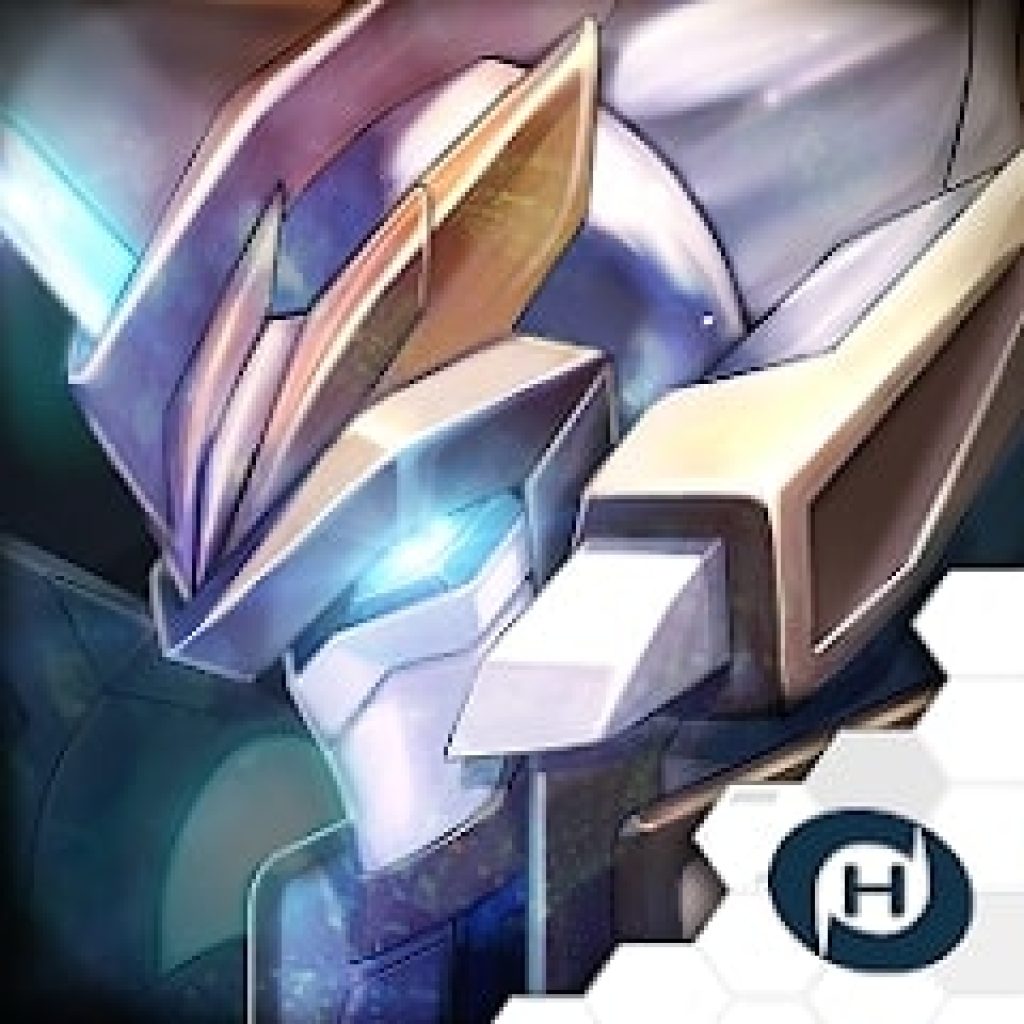 Robot Tactics is a game for adventurers. A century ago a legendary war took place that divided Sunset Land into two parts: the high-tech followers and the Magic Alliance.
The battles are still going on, claiming thousands of lives. Residents beg in fear for deliverance.
Only the Association of Faith's band of noblemen is trying to bring the world back to a state of harmony. Become part of the resistance group and give citizens their lives back.
The game includes elements of card games, an epic story, and strategic battles. This is a classic JRPG: story combined with strategic battles. All robotic components are customizable. Complete quests to gain new achievements and armor. Full immersion in the game is guaranteed.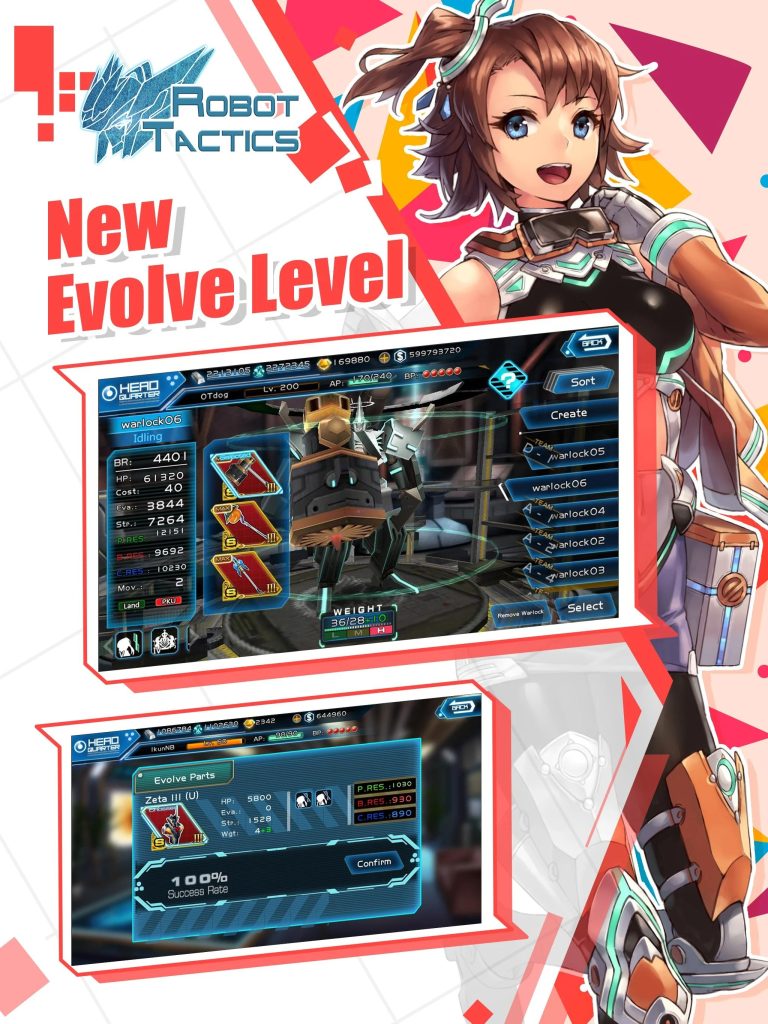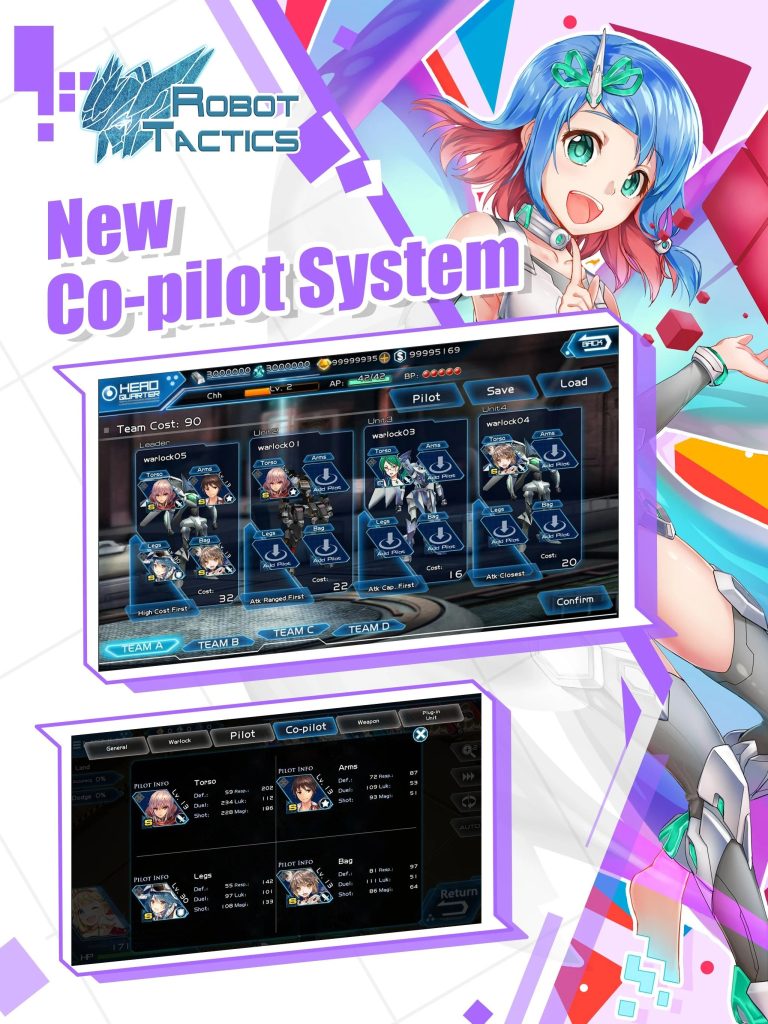 Save the world, master the lines of new characters, interact with other players, cooperate or conduct battles. Get a new gaming experience and enjoy!

Shadow Knights: Ninja Game RPG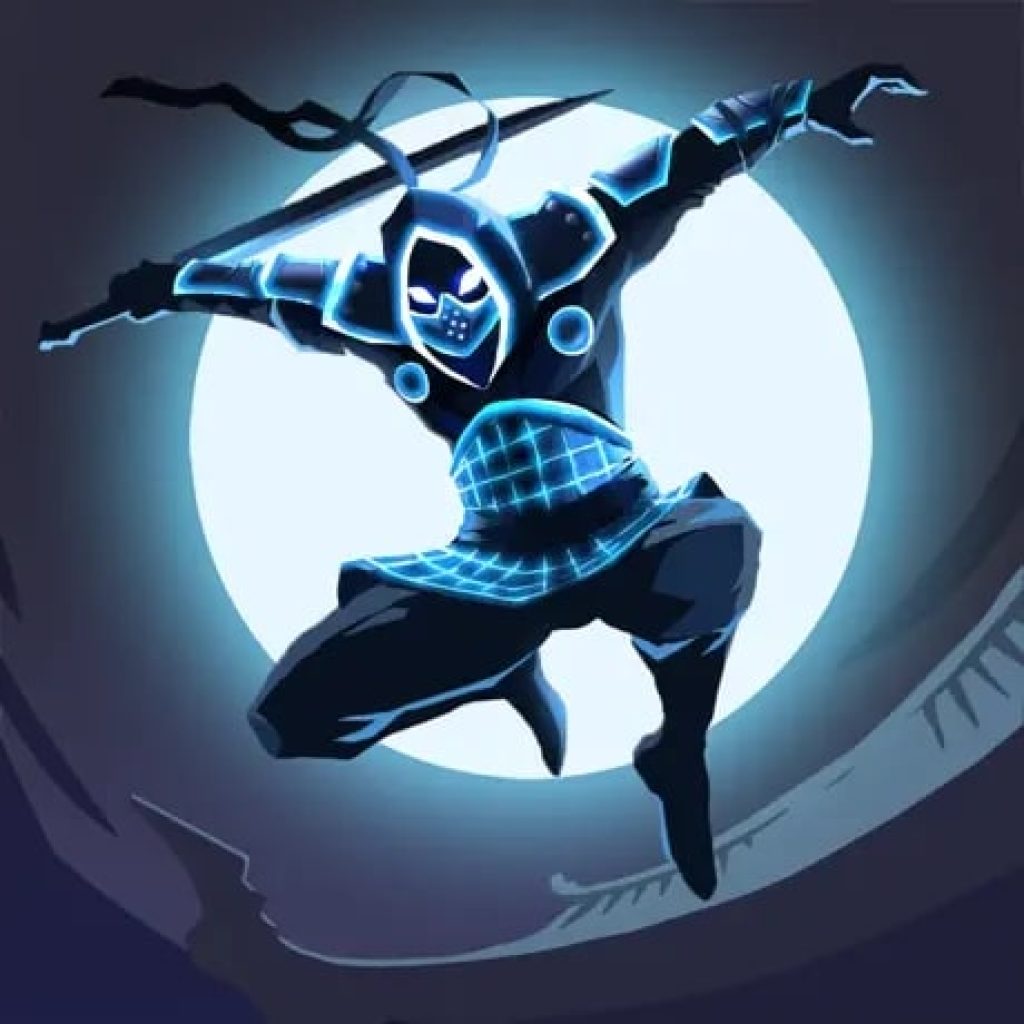 Dark Knight is starting his game. Become a part of it. In ancient times, humans, dwarves, elves, orcs, and other magical creatures lived in peace. A tragedy has upset their relationship forever.
Only a dark knight can stand against the shadow monsters and restore balance to the world. Will you be able to accept the challenge?
An action game awaits your participation. On terrain, you will have to run, jump, and climb. Magic points will help, learn about their purpose in the game.
Visit the dungeons of dragons, the forest of elves, and other fabulous places. These will be the places of your battles. Prepare thoroughly: collect equipment, find runes and customize your knight's characteristics. This is your battle and unique style of victory!
The app will award you many rewards if you go on a quest: ranks, gems, and energy. Collect all 100 rewards.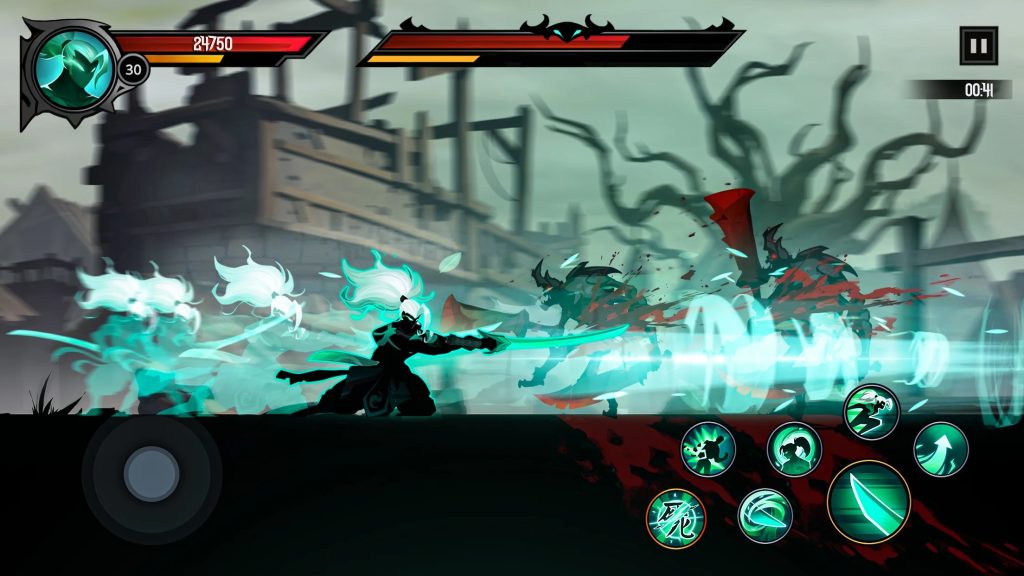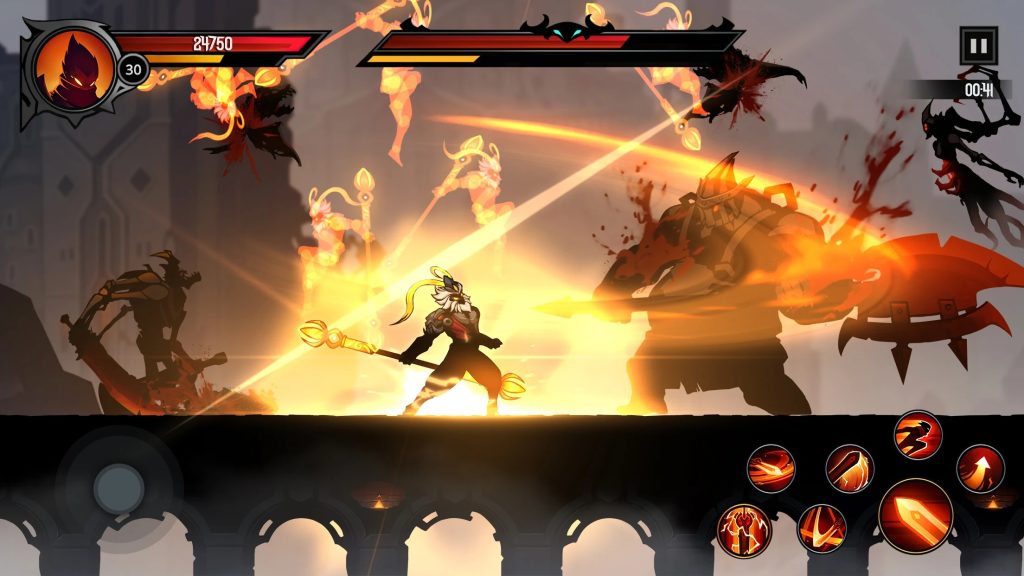 Your knights will evolve even with your phone off. When you return, they'll pump up their skills, gather resources, and be ready for war. Prepare a strong team and bring back justice!

Cyberika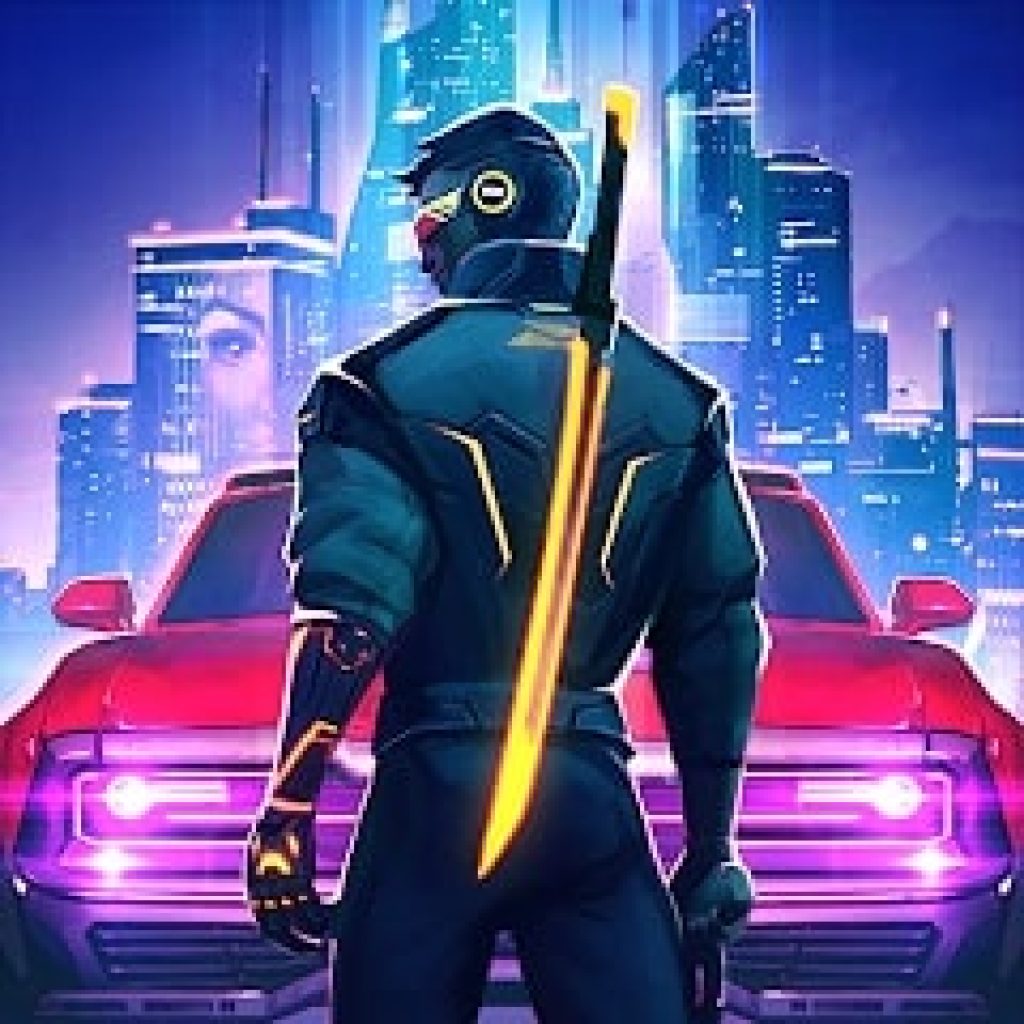 Cyberica is a world of fantasy, temptation, and criminal wars. Take up the challenge and conquer the cyber city. Drive around in a fancy car, solve quests and interact with residents.
Crime and money rule the city. The police are tired of paying attention, so survival has become a pressing issue.
You'll have to start with a shabby shack at the end of town. Over time, you'll buy fancy clothes, a car, and an apartment and get the place you deserve.
In this city, you are either a king or a nobody. There is no room for weakness. If you don't have enough resources, pump them up. To stand out among the gray masses, work on the design of the closet and car.
All players are located in the center of the city. Cafes, bars, and casinos are at your disposal. Other neighborhoods are controlled by the mafia. The plot of the game will take you to every corner. Get ready for adventure.
Master a wide range of weapons from a simple pistol to a laser. Cyberimplants will give you inhuman abilities and advantages in combat.
The machine will be your second soul with a unique design. It will quickly take you from one end of the city to the other to a dynamic author's playlist. Autopilot function is available.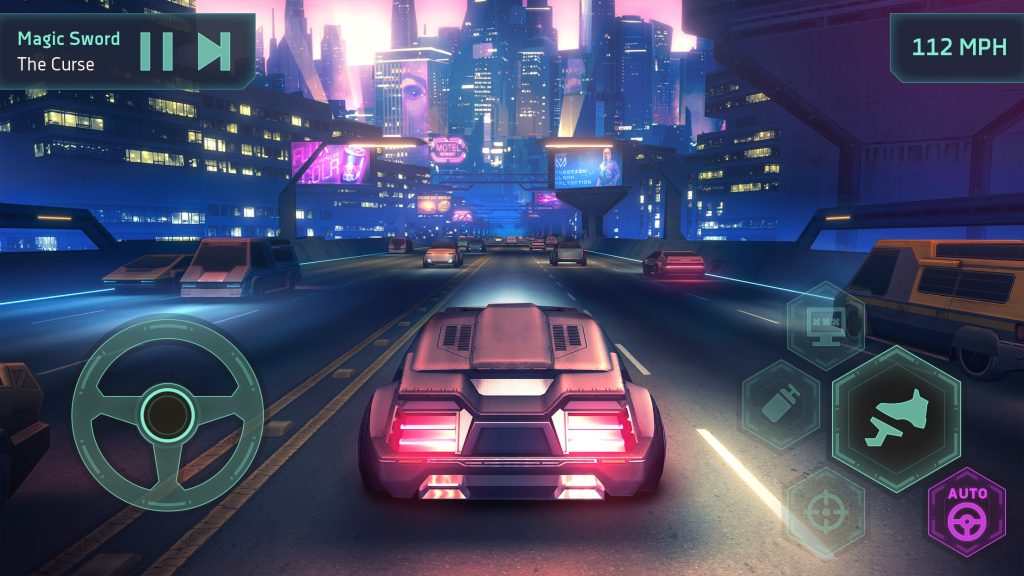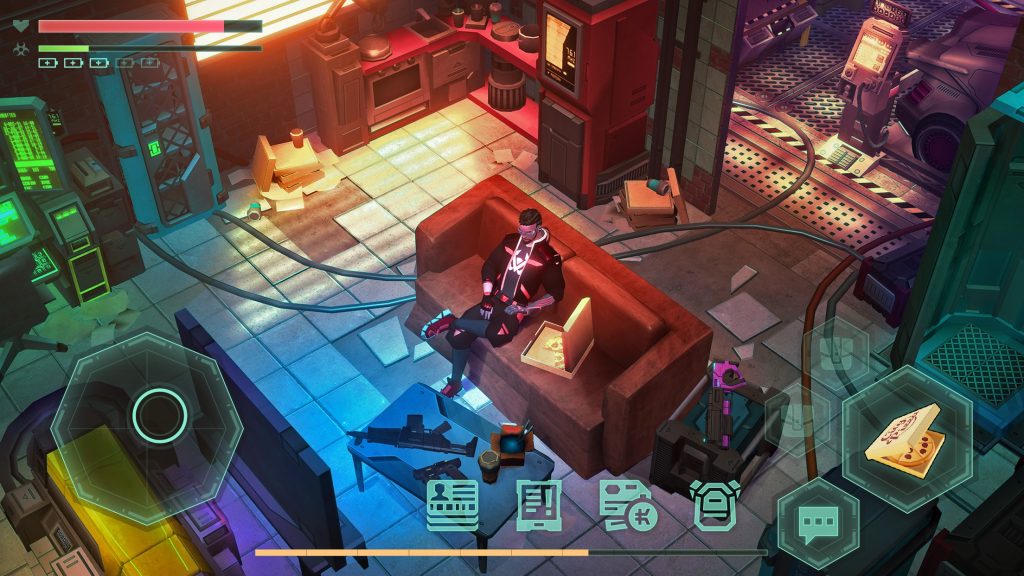 In a crazy world, an island of safety will be home, just like in real life. Equip it, and make it functional. Then sell it and buy a better one.

DRAGON BALL LEGENDS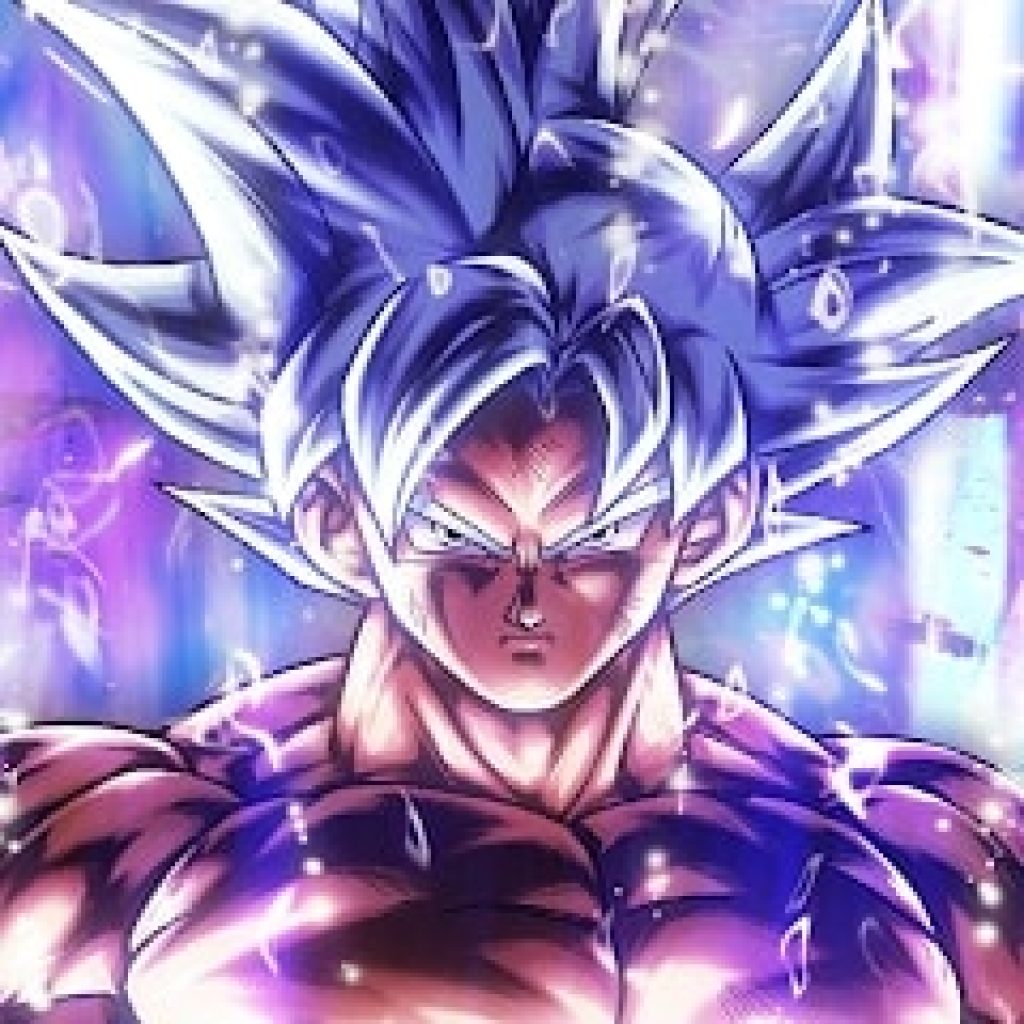 Enjoy an anime-style action game. The story of the new hero Shalot is told, embellished with animation, special effects, and 3D graphics. Join the adventures of the main character.
The game features your favorite characters from this anime universe. Even a beginner will understand the intuitive interface.
The basis of the app is card games. Fill more slots to activate a powerful attack. Train your heroes and defeat the competition.
You can compete with other players online. Take a well-deserved place in the victory ranking, and collect points and rewards. Then compete against unranked players at your level.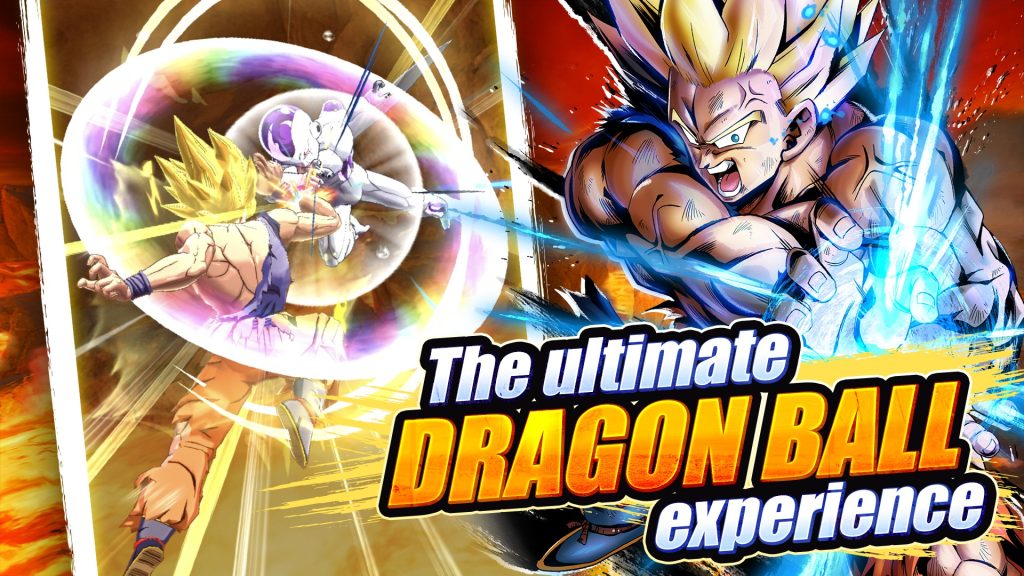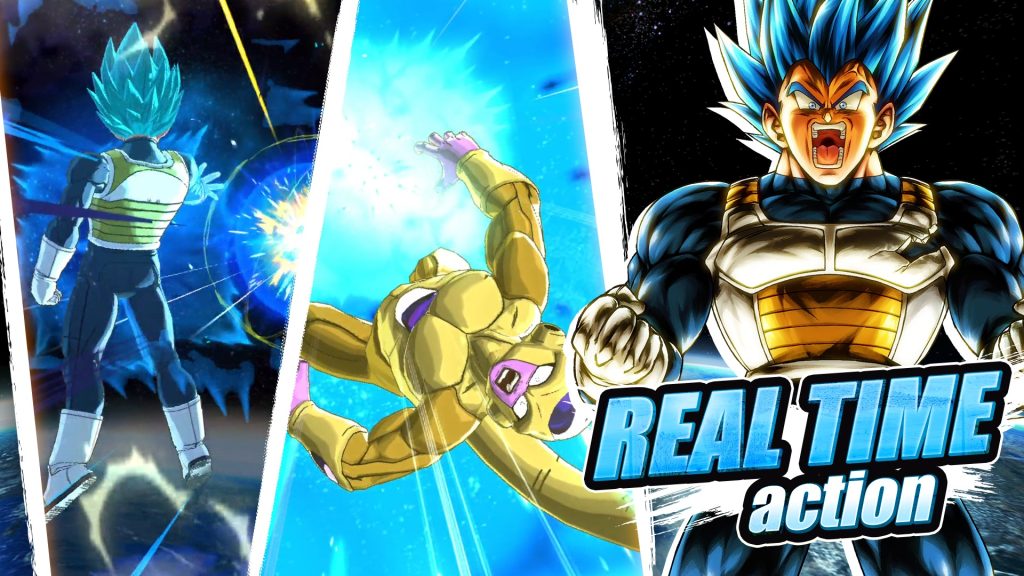 You will be surprised by the quality of graphics and voice acting of all the characters, and scenes. Play as a brand new character and develop the story. Get ready to become a legend and save the world!

Demon Hunter: Shadow World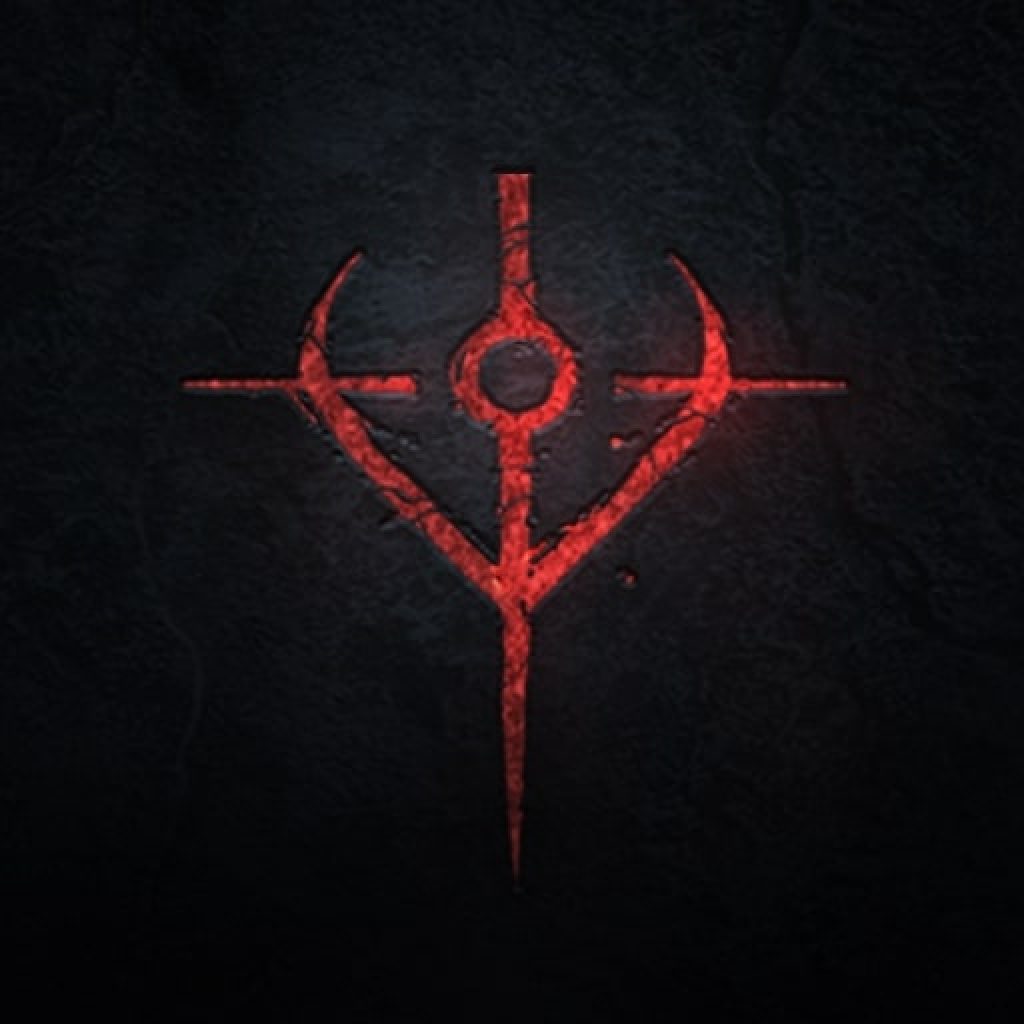 Demon Hunter is a game where you won't be able to mindlessly click on the screen. This is an sction game with a fantastic direction with a perfect combination of combat elements and role-playing game.
One day, the world has been invaded by an army of demons. Cries and screams spread across the land. There are few survivors. You have come to this world to be the hunter of the dark force.
An ancient power has blessed you with this feat. There are many victories to be won before the world is at peace again. The epicenter of the battle will be the battle with bosses – huge demons that you have to take souls from and go to the tower of sleep.
To reach the goal, you need a thorough equipment and skill set. The key to their invincibility is the souls of the demons. Imagine what a wave of impressions will come over you at that moment.
The hunter will be available in 4 sections with different levels of difficulty and a map on which you can travel and conquer the land. To unlock the sections you must pass the first part.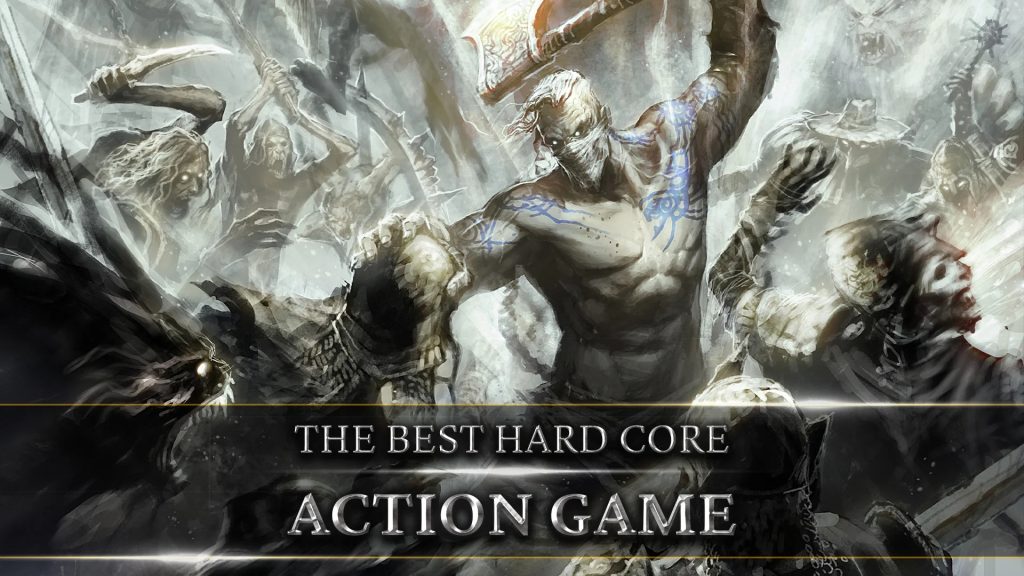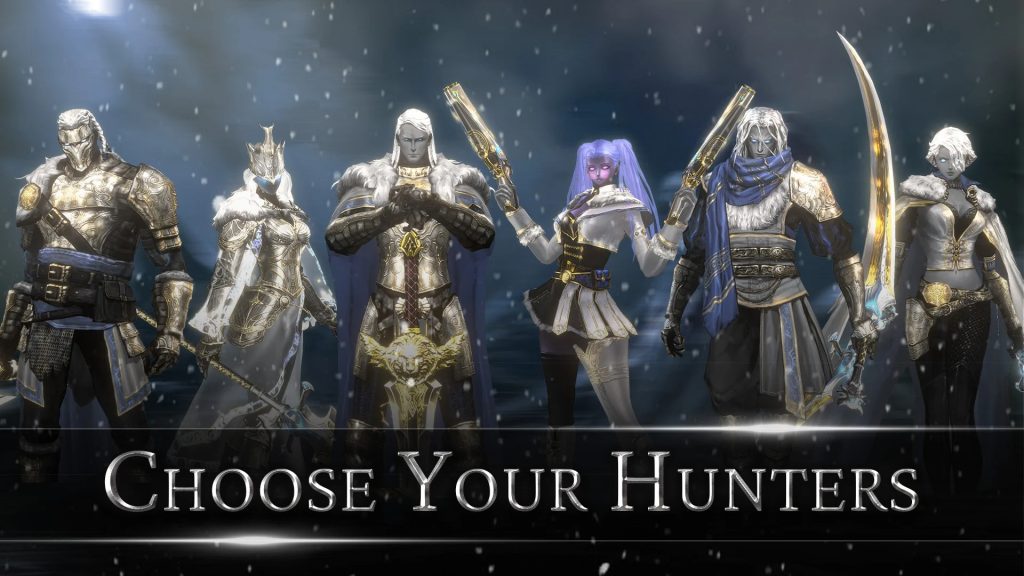 The next levels are more difficult, with strategy, weapon and armor upgrades, and the art of combat. You need to understand the logic of each demon. You can play and pass the story to several characters.

NARUTO X BORUTO NINJA VOLTAGE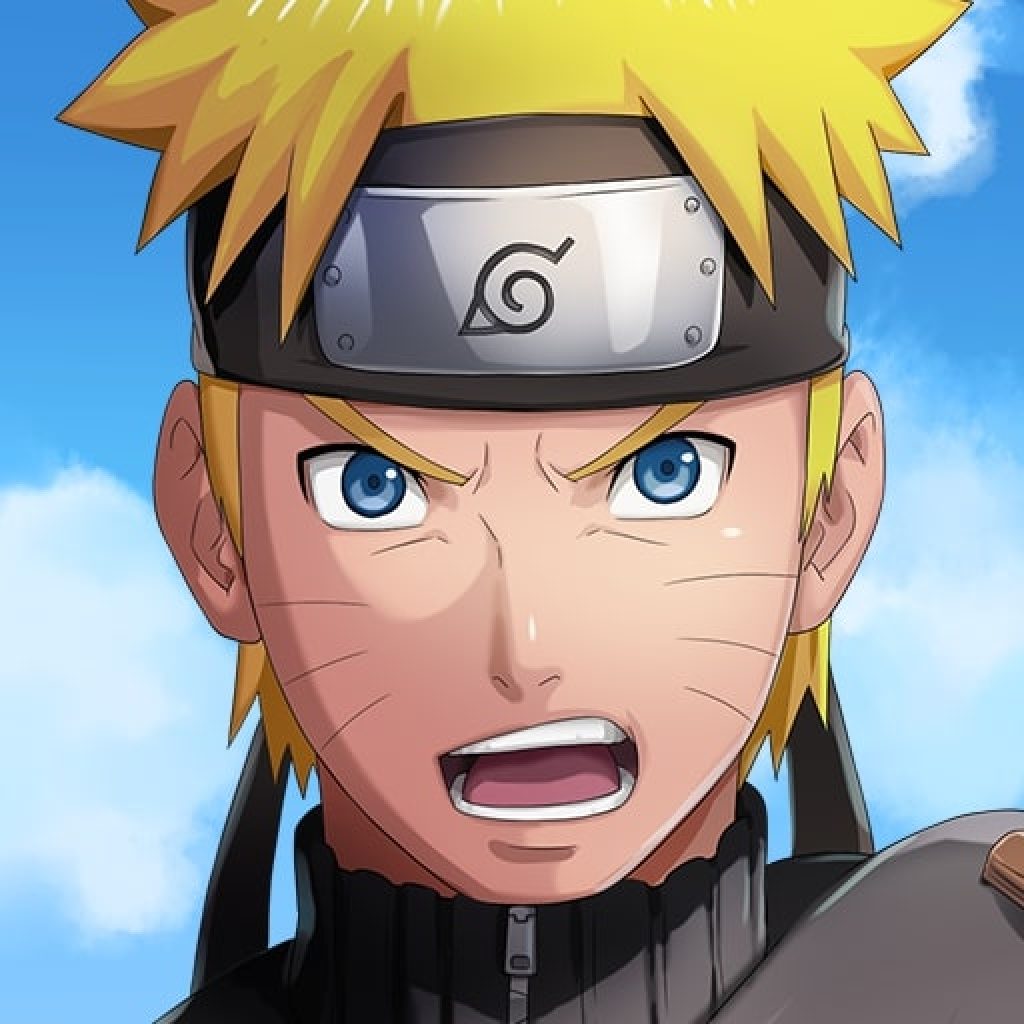 Welcome to the world of manga, where you can build your own ninja village. Characters from the Naruto manga come together in the game.
Together you will build a ninja settlement, fortify and defend against enemies. When you've accumulated resources and skills, go on the offensive and conquer neighboring villages.
Send your strongest ninja to battle. Establish a clan and develop its members.
The most important building in the ninja village is the shinobi fortress. Defend it at all costs, including using traps. Destroy enemy towers and win battles to earn well-deserved points.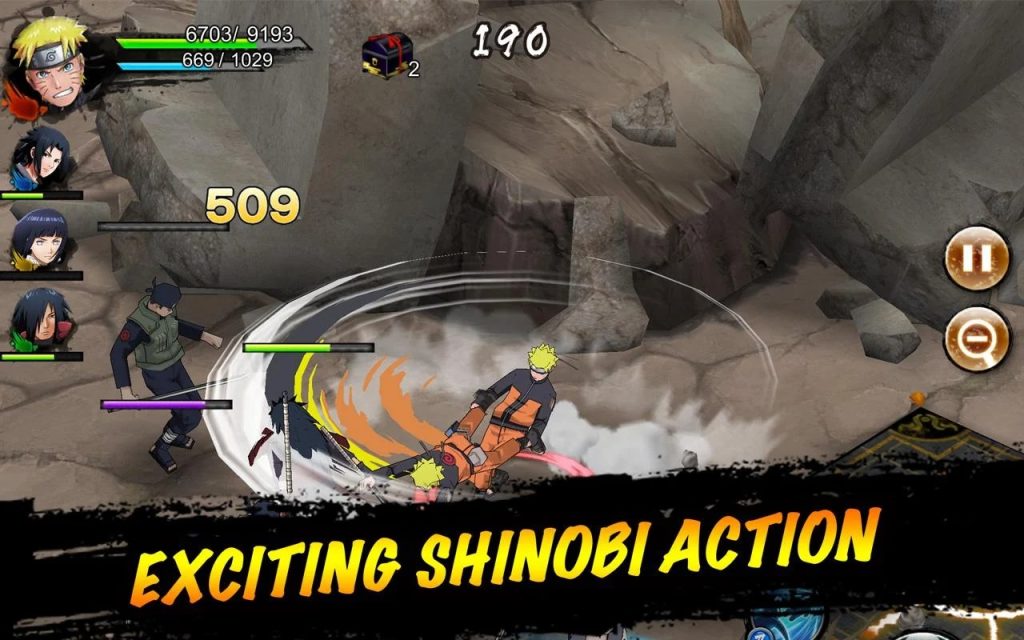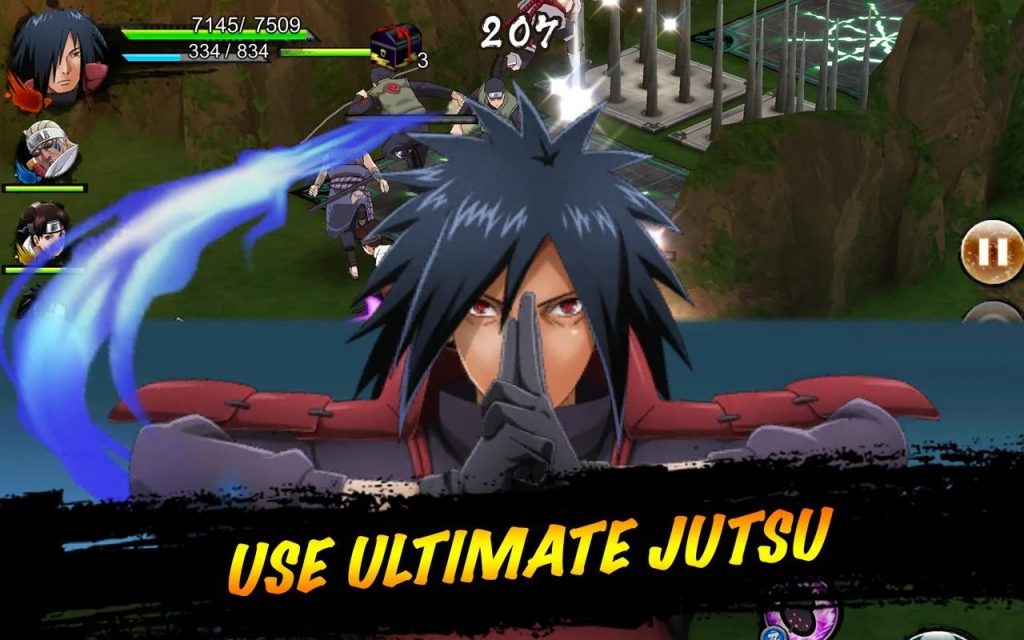 There is an inter-network option. Combine up to 4 players for a major attack, and create a guild of great masters. Fight together with your favorite heroes and enjoy the game.

Punishing: Gray Raven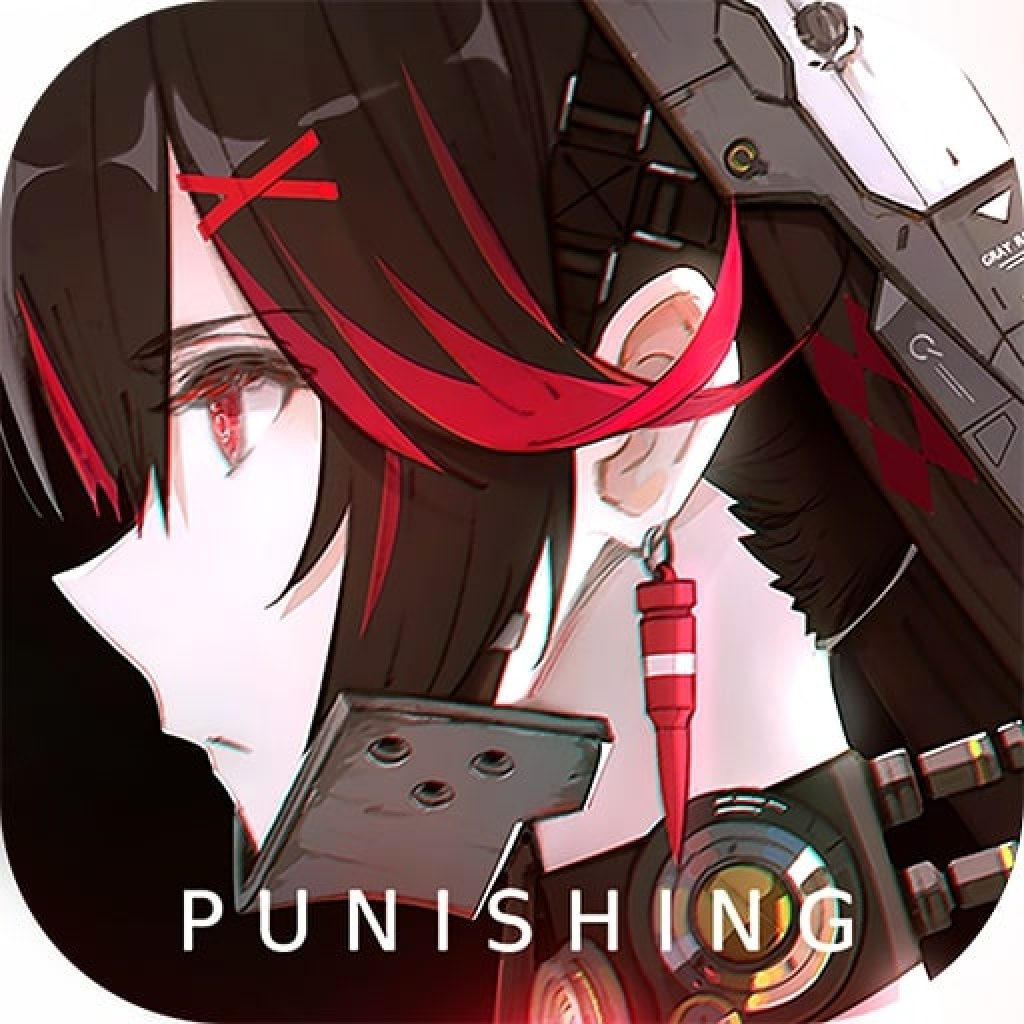 The post-apocalyptic game Punishing: Gray Raven will show you a new facet of science fiction in the action genre.
Mankind is on the verge of extinction because of the robots infected by the virus. The surviving humans have settled on the space station Babylonia.
The Blue Raven group has been preparing for a long time to land back on Earth. Become the leader of the team. Gather a team of the strongest cyborg soldiers and fight with them.
You will have to learn the secrets of the virus. This virtual novel-style story will keep you engaged until the end of the game and the hidden chapters will add to the suspense.
Take part in 3D online combat, change your heroes and get to know the special features of each character. Crush the enemy with your skills, attack, and evade.
The battlefields are strikingly realistic: empty city streets, grim battlefields. Atmospheric tracks will enhance the experience.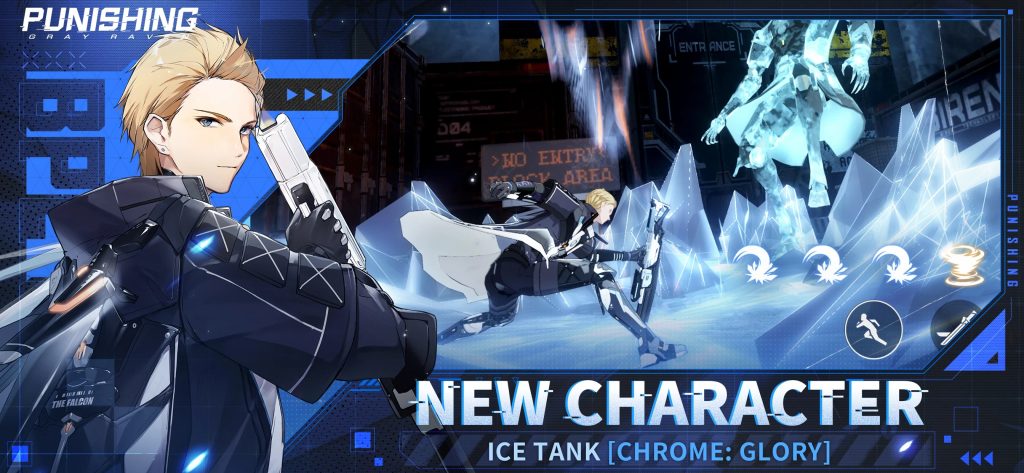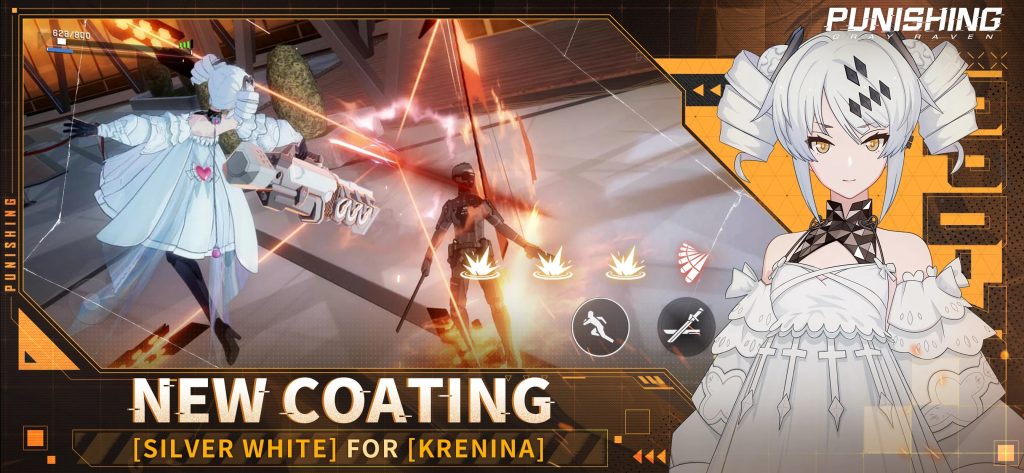 A unique type of fighter: human consciousness encased in mechanical armor. Appreciate their level of detail in the game. Hire this type of soldier to fight a hundred enemies, they will resist. Outside of the cruel world, build a home and furnish it. You have a lot to fight for.

DC Legends: Fight Super Heroes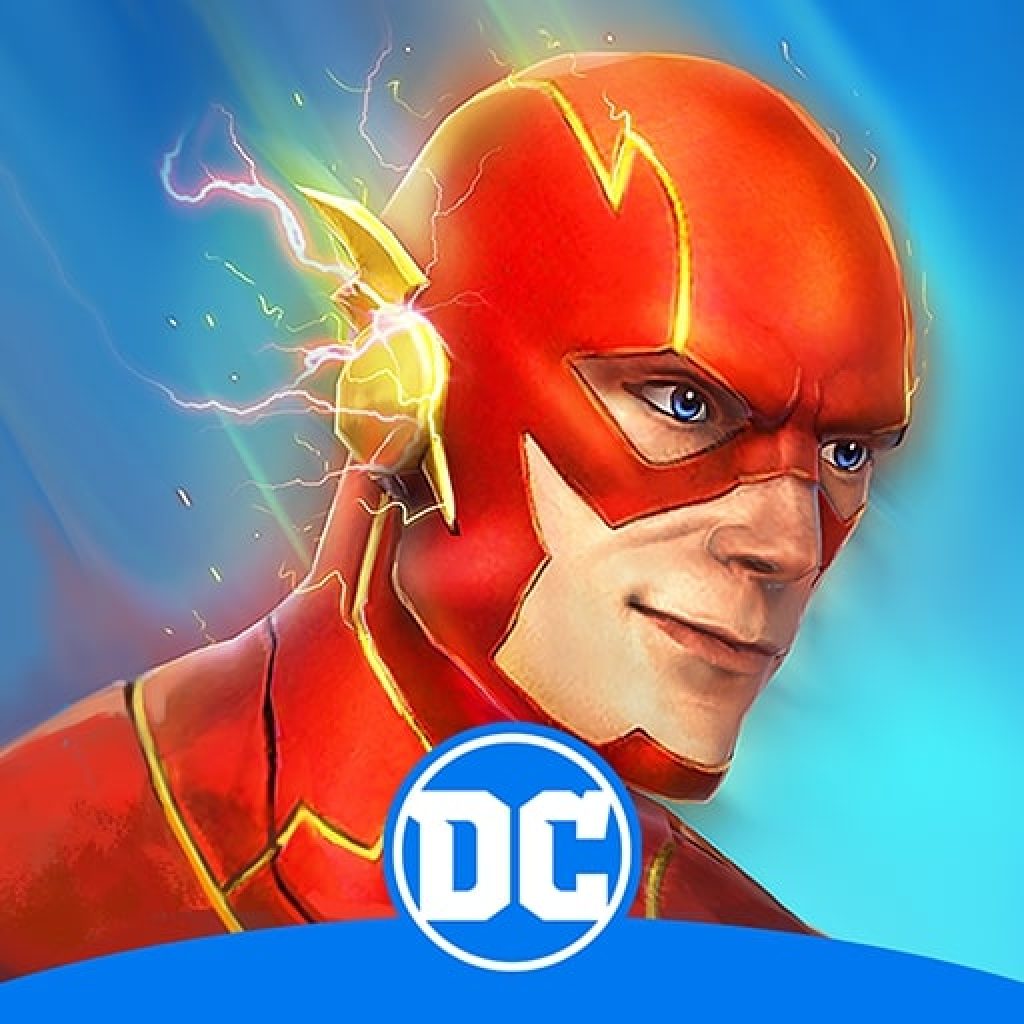 DC Legends is an innovative turn-based strategy game about superheroes. The player's task is to save the whole world from the terrible Nekrona and other supervillain attacks.
Party RPG offers you to assemble a team consisting of legendary heroes such as Batman, Superman, Flash, Wonder Woman, and others.
Awesome RPG for Android will delight its users with the story, graphics, and sound. Now in order.
The gameplay and story revolve around the conflict in the DC universe, where the most dangerous and main villain is Necron. In this amazing world of superheroes and villains, you have to put together a legendary team of the most famous characters, that came straight from the comic book pages.
Your team of heroes will have to fight scoundrels, criminals, villains, supervillains, and their underlings. This RPG devotes a lot of time to character relationships.
The combat system is turn-based, so when you find yourself in an arena with enemies, everyone attacks one by one, dealing damage to your opponent with their super abilities.
For example, Catwoman gracefully strikes opponents, turning elements of acrobatics into deadly weapons, and Batman uses technical gadgets.
The strength of the project is the graphical component, all the models of heroes recreated qualitatively autistic, and the locations convey all the beauty and reality of this incredible world.
In the game Battle for Justice, there is a delightful soundtrack, which is chosen to perfection. DC Legends captivates players with its design, story, and plenty of fan service.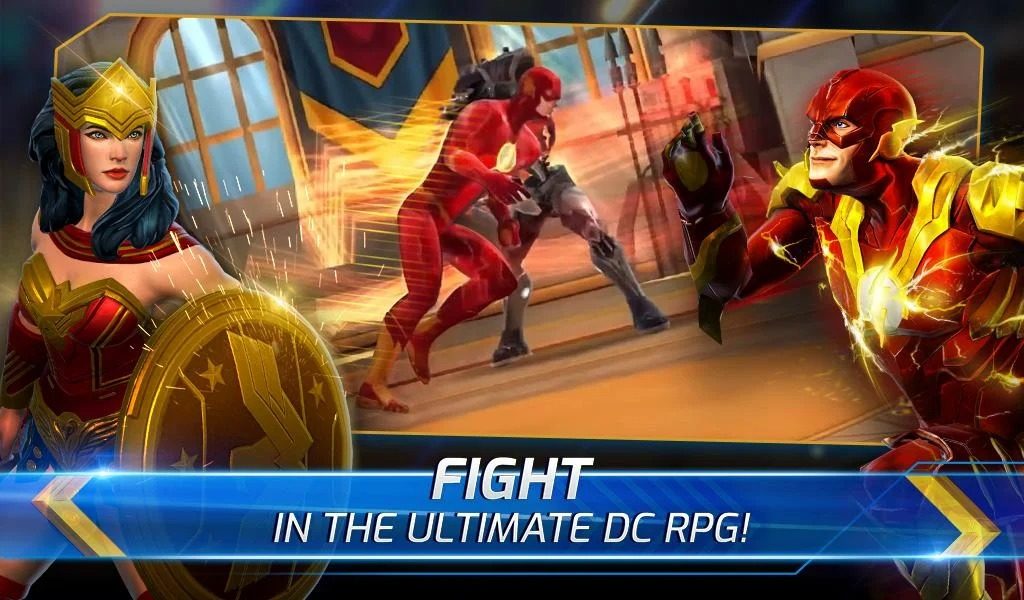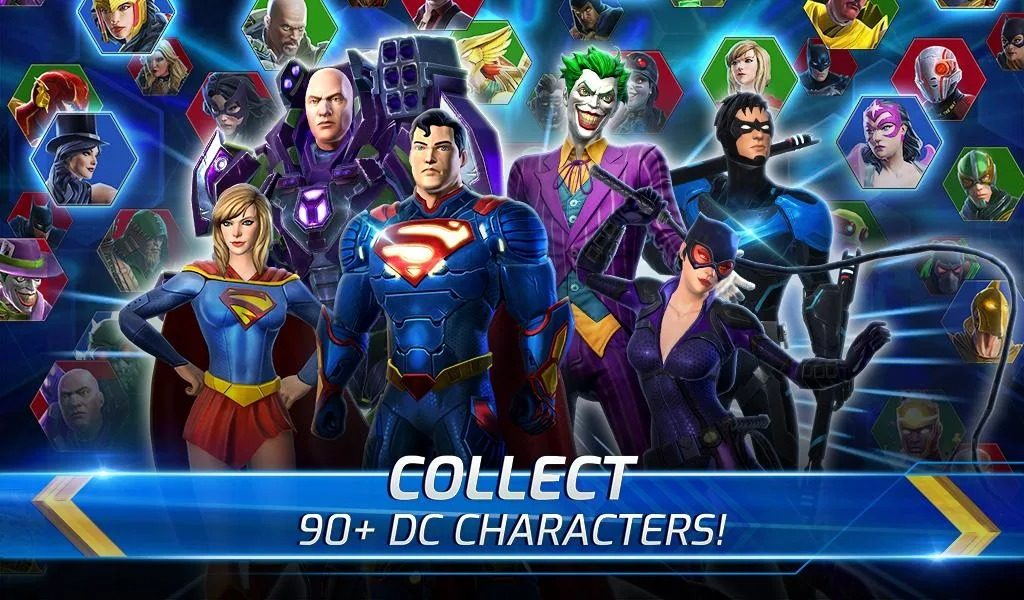 The entire galaxy is once again from imminent doom, and only professional Legends heroes can stop the supervillain and protect us all. May the war go unnoticed and the pests disappear from the face of the Earth forever.

You may also like: 15 Best Female Protagonist Games for Android and iOS
Iron Blade: Medieval Legends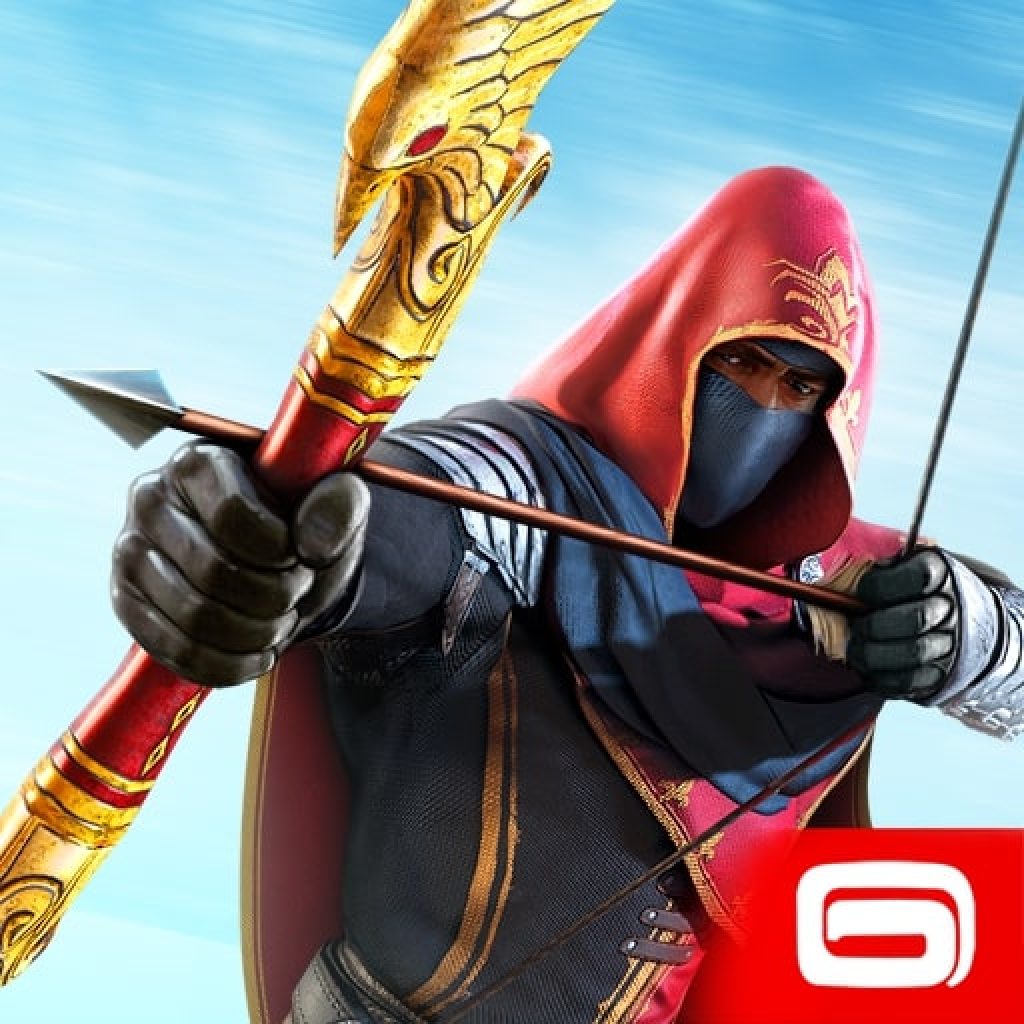 Iron Blade: Medieval Legends is an action game for Android with RPG elements. Ancient prophecies have come true, the demon lord Baal descended to earth to destroy all life.
The task of the players is to save humanity from the scum of hell and prevent them from taking over the earth.
A gripping role-playing game draws gamers into war-torn Europe (the Middle Ages). Unleash your epic destiny, explore the game world, fight fierce battles against enemies, and save the Earth and all its inhabitants.
Test yourself against real opponents, a tough test in PvP. The first who dared to save this planet were the Templars, but their forces are not enough, so the game is entered by heroes like you, who have the courage to fight the ancient evil.
Destroy the demons and their master together with the other players. Restore order and clear skies above your head. In addition to the standard enemies, you will have to fight against other real players.
The Templar Order is destroyed and the threat of world destruction is growing by the day. The earth awaits its heroes. Only exceptional heroes in Iron Blade Middle Ages can cope with the mission entrusted to them to save humanity. Save the people from the torment of hell.
Demon lord Baal second time trying to take over the world – make sure that this attempt was unsuccessful, and he went to hell. For those who like the genre of RPG games, role-playing games with sword fights, magic spells, action, and fighting monsters.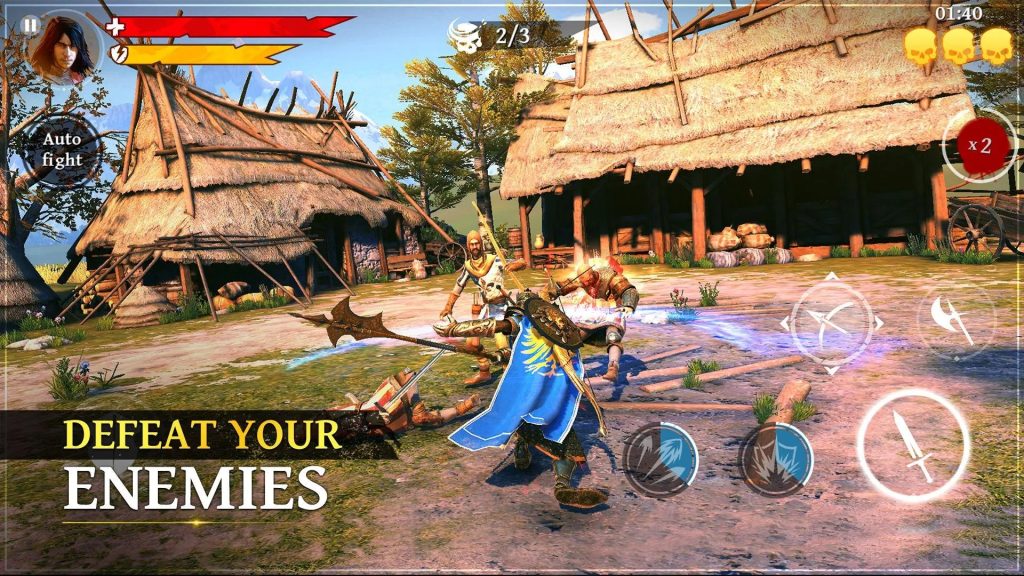 Defending the Earth, building a castle – you will not get bored. Explore the history within the game universe, find hidden secrets, enjoy mind-blowing views of medieval wilderness, explore ancient rituals, and much more.

Blue Archive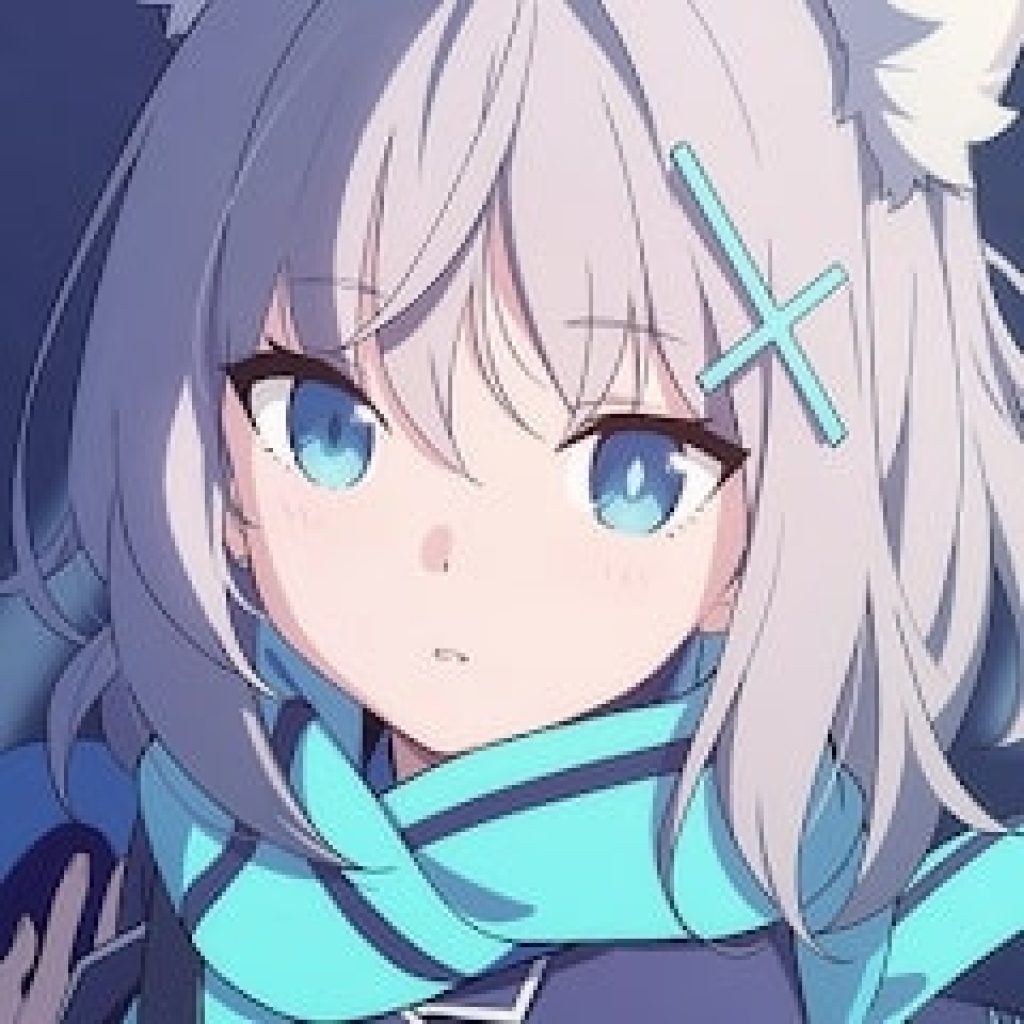 Blue Archive is a gripping story and a fascinating game in one app.
You've been appointed advisor to an investigative club in an academic town. You have great colleagues, the job portends adventure – the town is full of incidents.
The 3D graphics will swallow all your attention. Animations, beautiful scenery, and unique abilities of each character will not let you get bored.
Get to know each character in the story. The more you interact, the deeper the bond between you. You will have something to remember. There is an opportunity to communicate with them inside the chat room. There are many secrets waiting for you.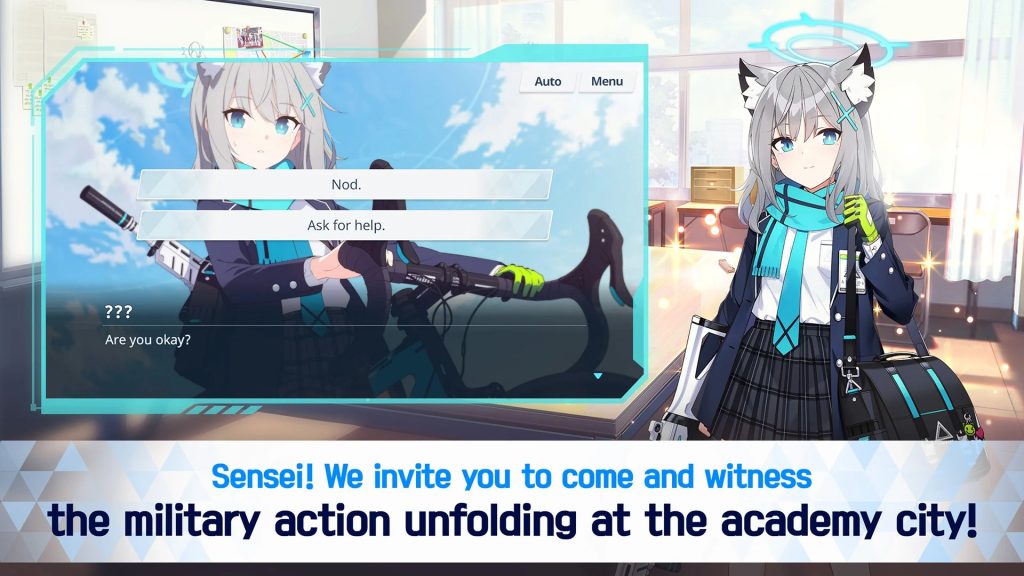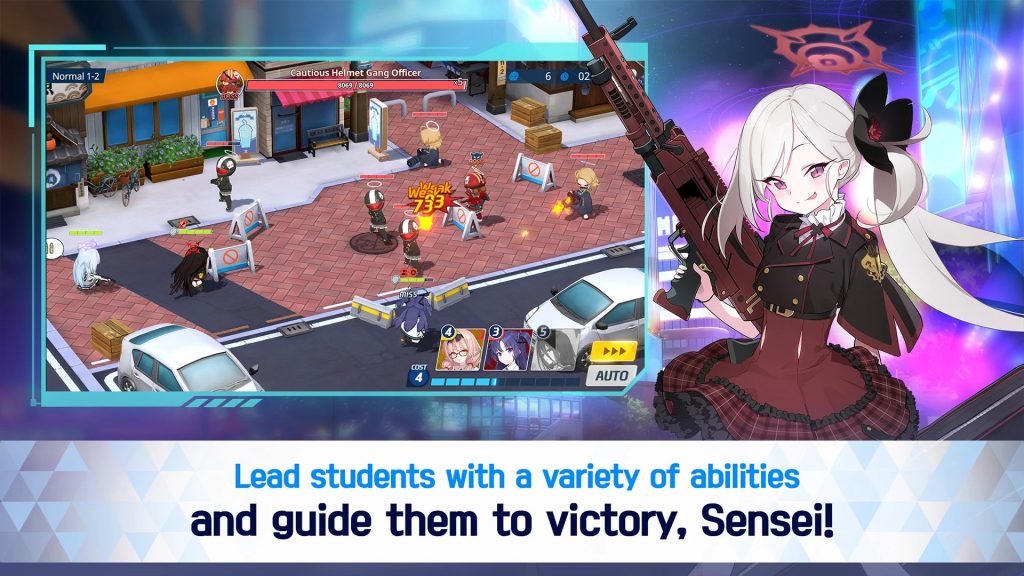 Life is wonderful every day, the game will prove it: a story about love, friendship, and the unpredictable adventures of girls. Learn about their most intimate experiences and feelings.

Dungeon Hunter 5: Action RPG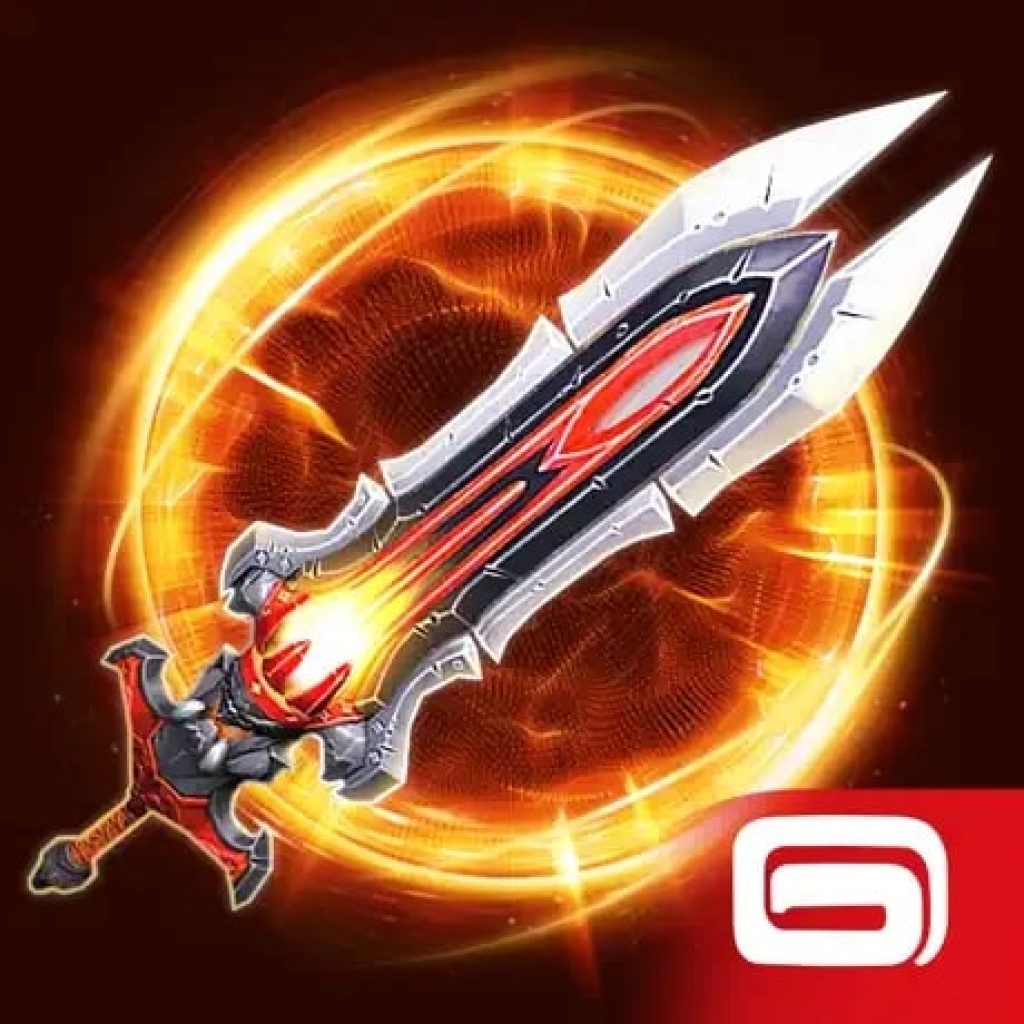 Dangeon Hunter is an adventure game for those who are not used to expecting gifts from life.
The world is mired in darkness and lies. You can no longer rely on anyone but yourself. Join a band of hunters that are not afraid of demons, monsters, and dark corners. Are you to be a noble warrior or a fortune hunter? The choice is yours.
Put your gaming skills to the test in over 90 locations. Control your hero intuitively. Defeat dark wizards and the forces of evil. They lurk everywhere, from abandoned castles to deserted outskirts.
You have a diverse arsenal of 900 weapons at your disposal: crossbows, sabers, and so on. When human strength is powerless, use magical spells. Remember that your equipment evolves with the hero. Rule the elements and prepare a strategy for each battle – the enemy is cunning.
You'll be able to join forces with three players in cooperative play mode. Take other warriors as allies, increasing the chances of victory. There is an option to join a guild. Build a fortress together with your companions and defend it from enemy attacks.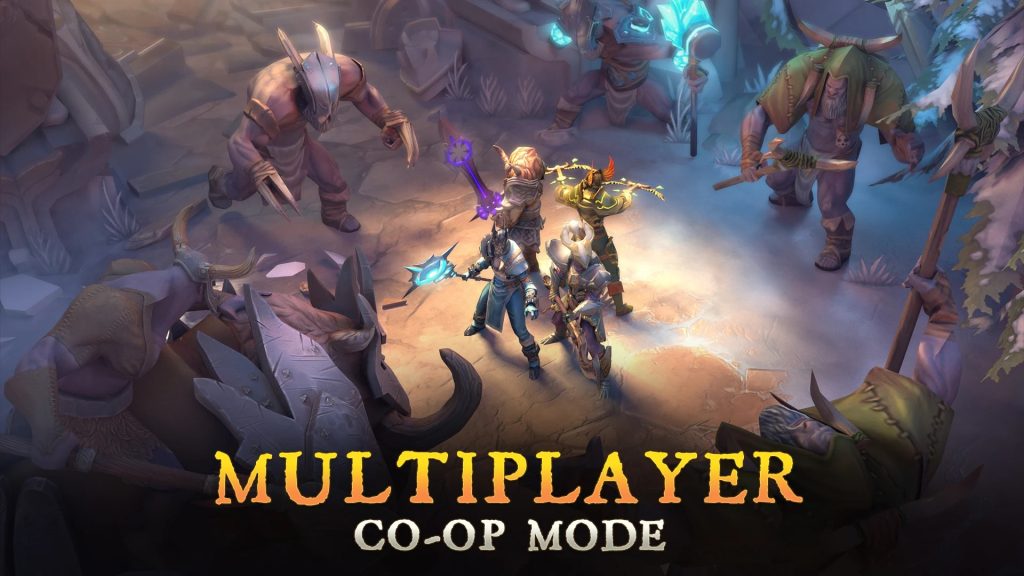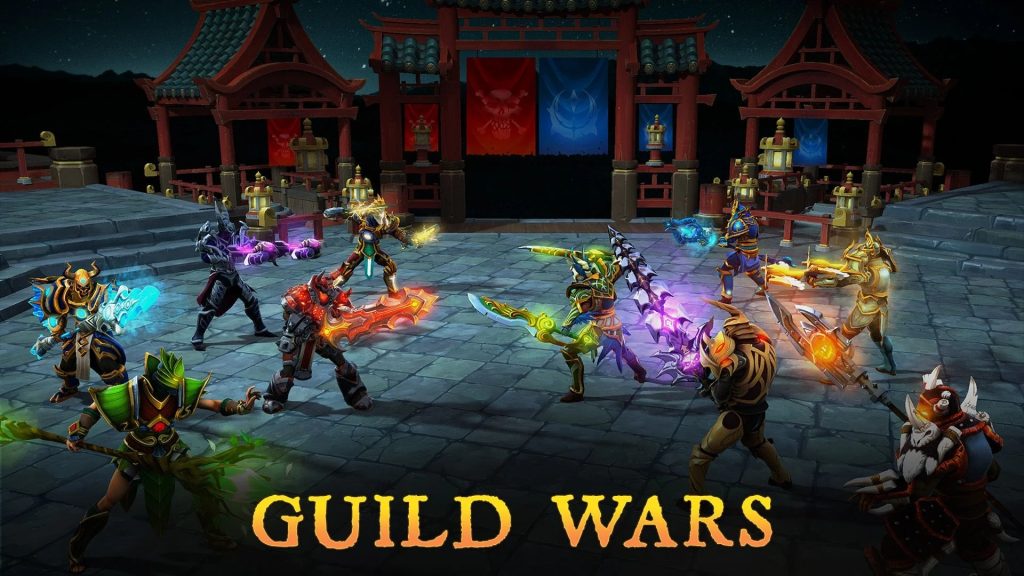 Find rare items of equipment in a magical dungeon. Use the weekly promotions and the Epic Hunt to win in this location. Claim your place on the winner's list.

MARVEL Future Revolution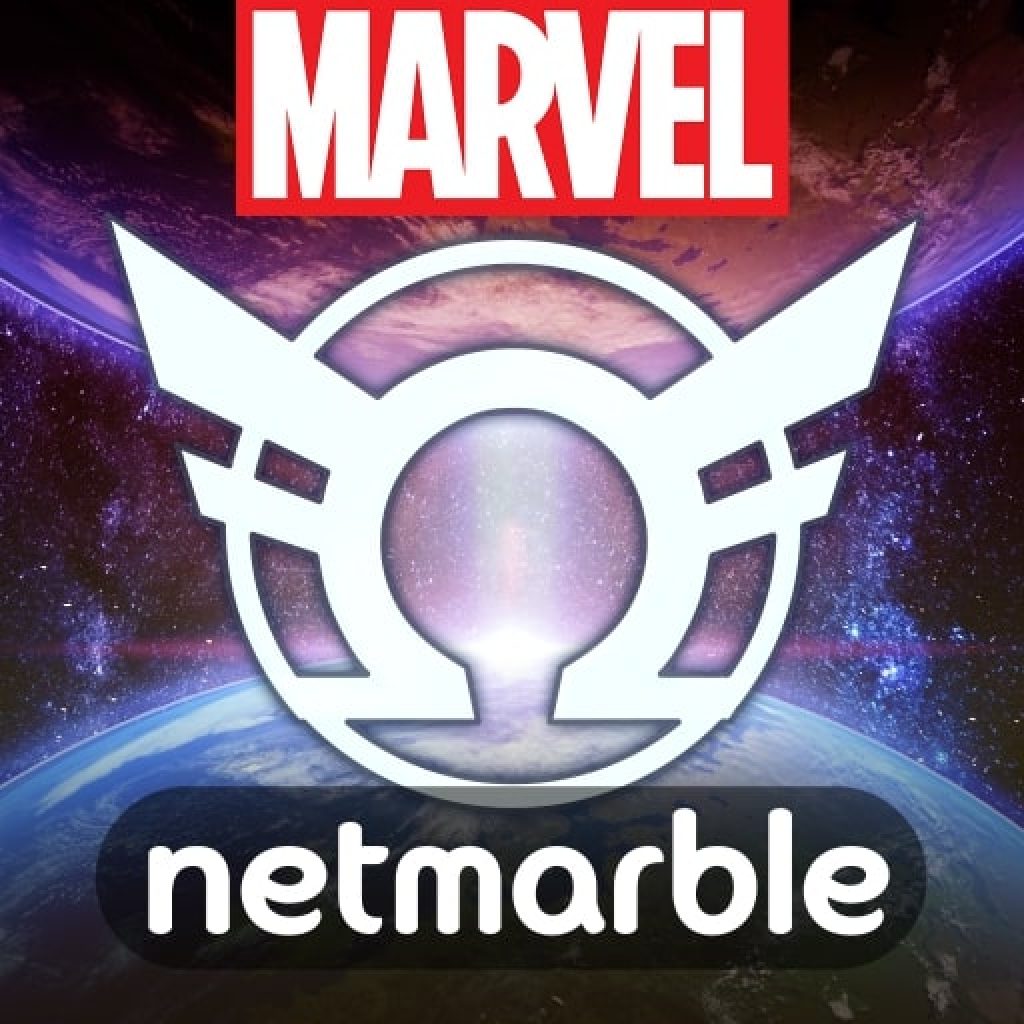 Marvel revolution is an updated game, now featuring Wolverine. The strong defender enters the fight for the universe. His mutational abilities, strong claws, and regeneration offer hope.
Choose your superhero from 10 choices and conquer the world of Marvel. Movement is free, with a new hero waiting at each location. You have to go through the storyline of the selected character and perform tasks.
It is also possible to create your own hero. Try out different versions of appearance and costumes. Combine different pieces of equipment with each other and create a unique image.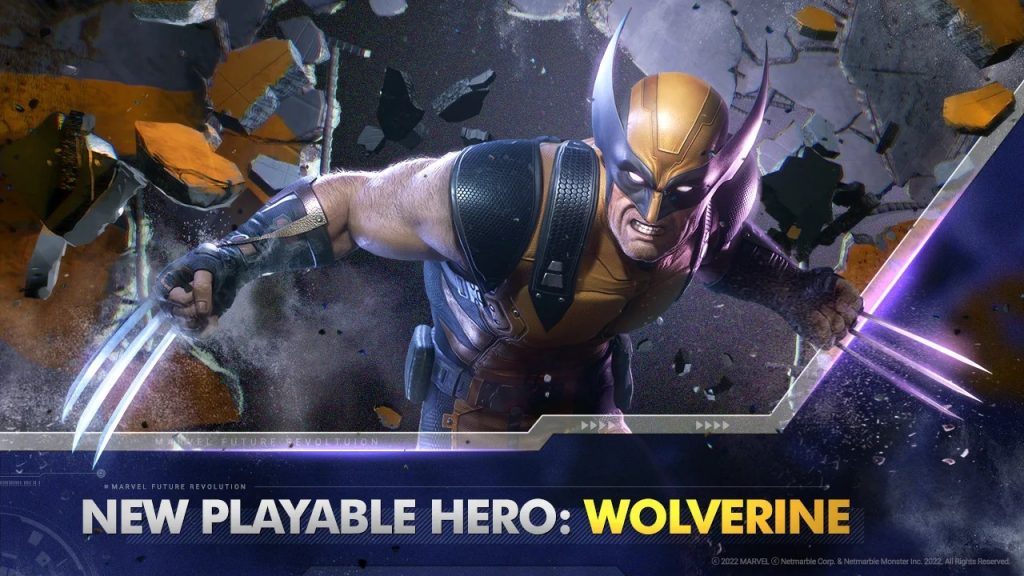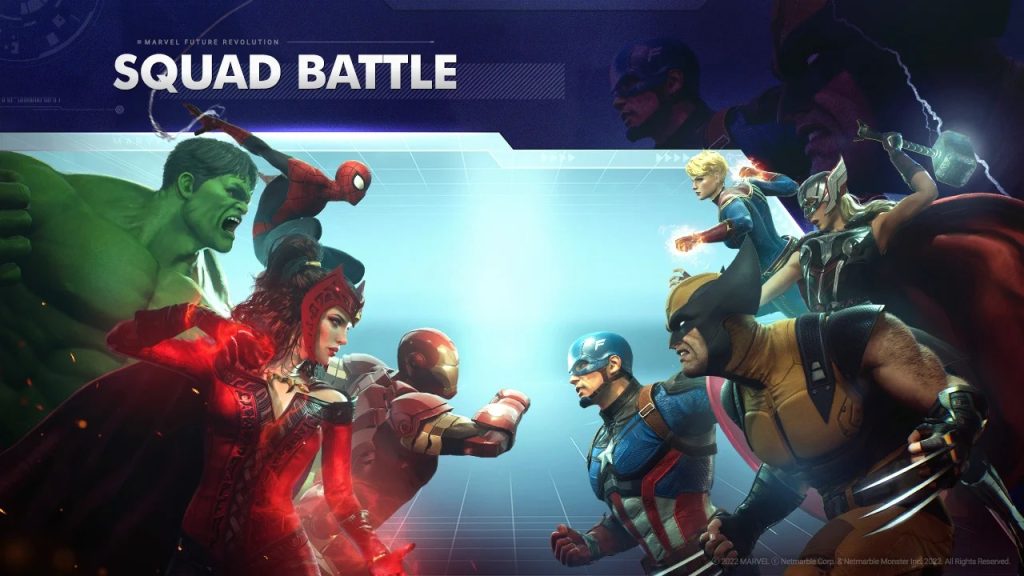 Action-style graphics will ensure complete immersion in the game. Epic battles on land, in the water, and in the air will impress you.

Cyber Hunter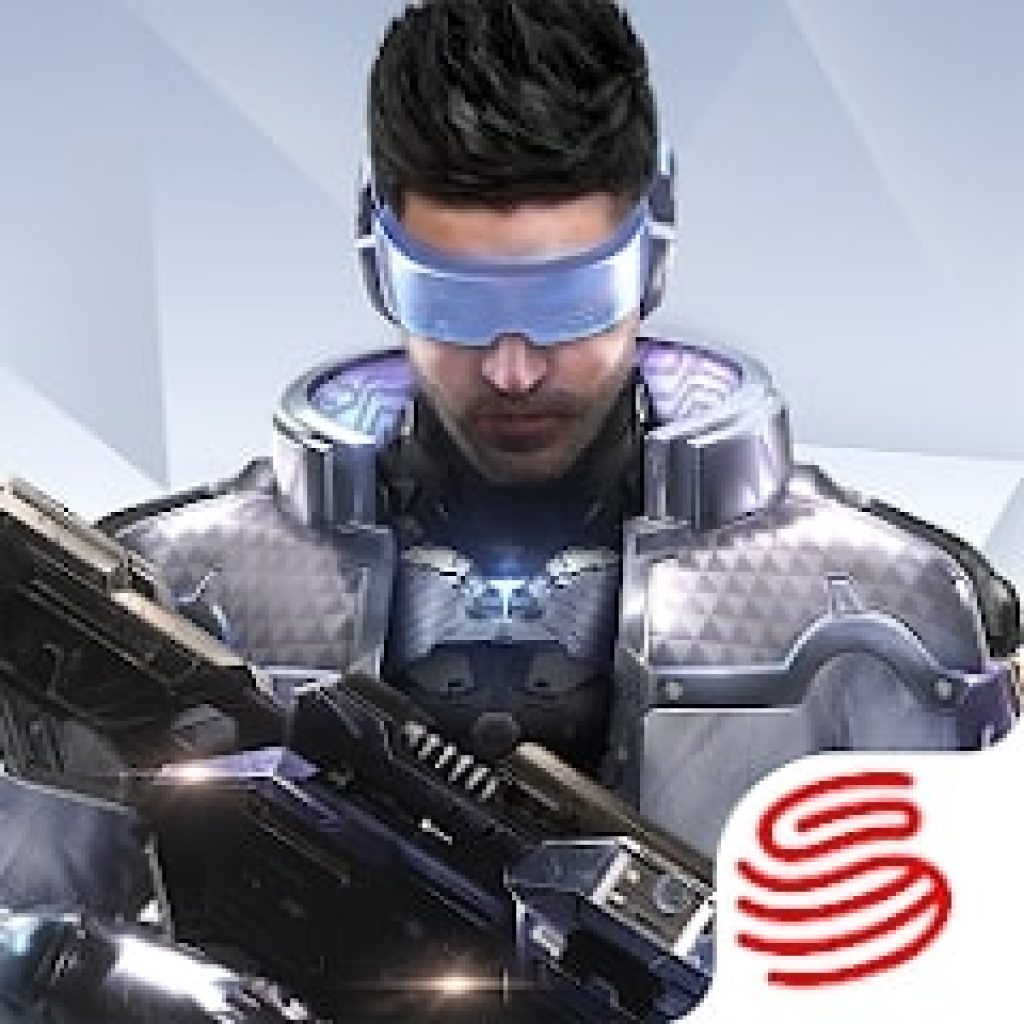 Cyber Hunter will be a new word in your gaming experience. Shoot, explore the area, and find the right items.
Play in first-person with a squad of 4. As gold diggers, explore the map in search of treasure and valuable items.
In the location, you must defeat enemies and other treasure hunters. Exchange what you find for currency and buy new weapons. Those travelers who do not have time to escape will lose all their resources.
Create a unique hero with a believable face tool. Plan your defensive and offensive tactics in advance. You'll equip yourself with illusion camouflage, quantum force fields, and firing cannons.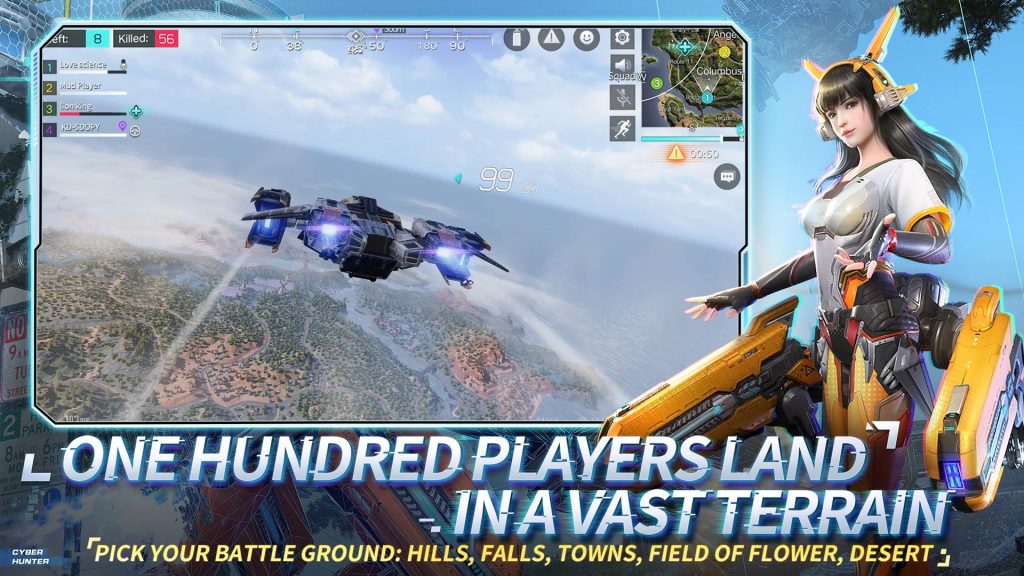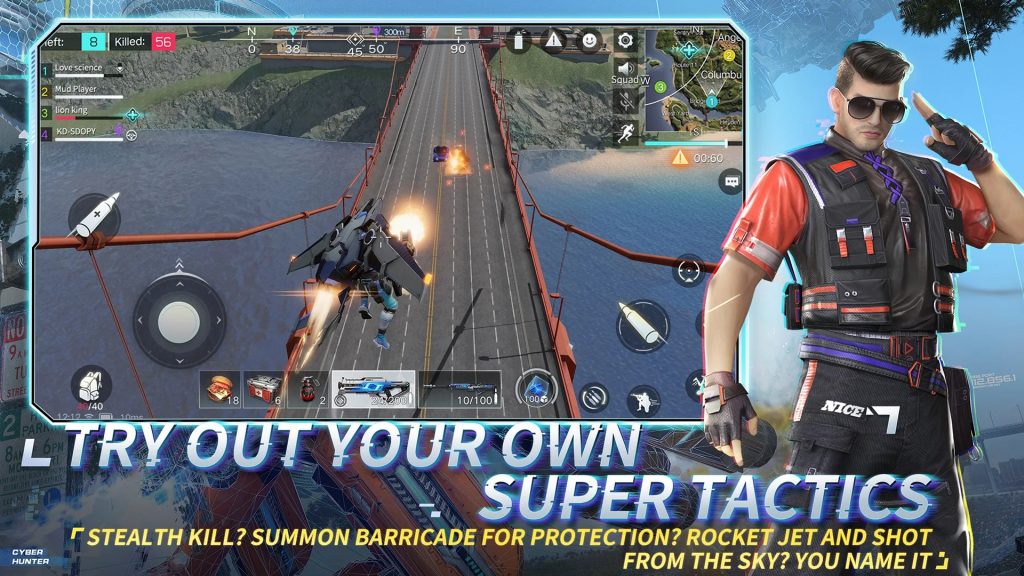 To survive, you must explore the depths of water, the terrestrial plains, and the vastness of the sky. Be agile and cautious. Travel the map, and explore rumbling waterfalls, abandoned temples, and mysterious swamps.

Star Wars™: Galaxy of Heroes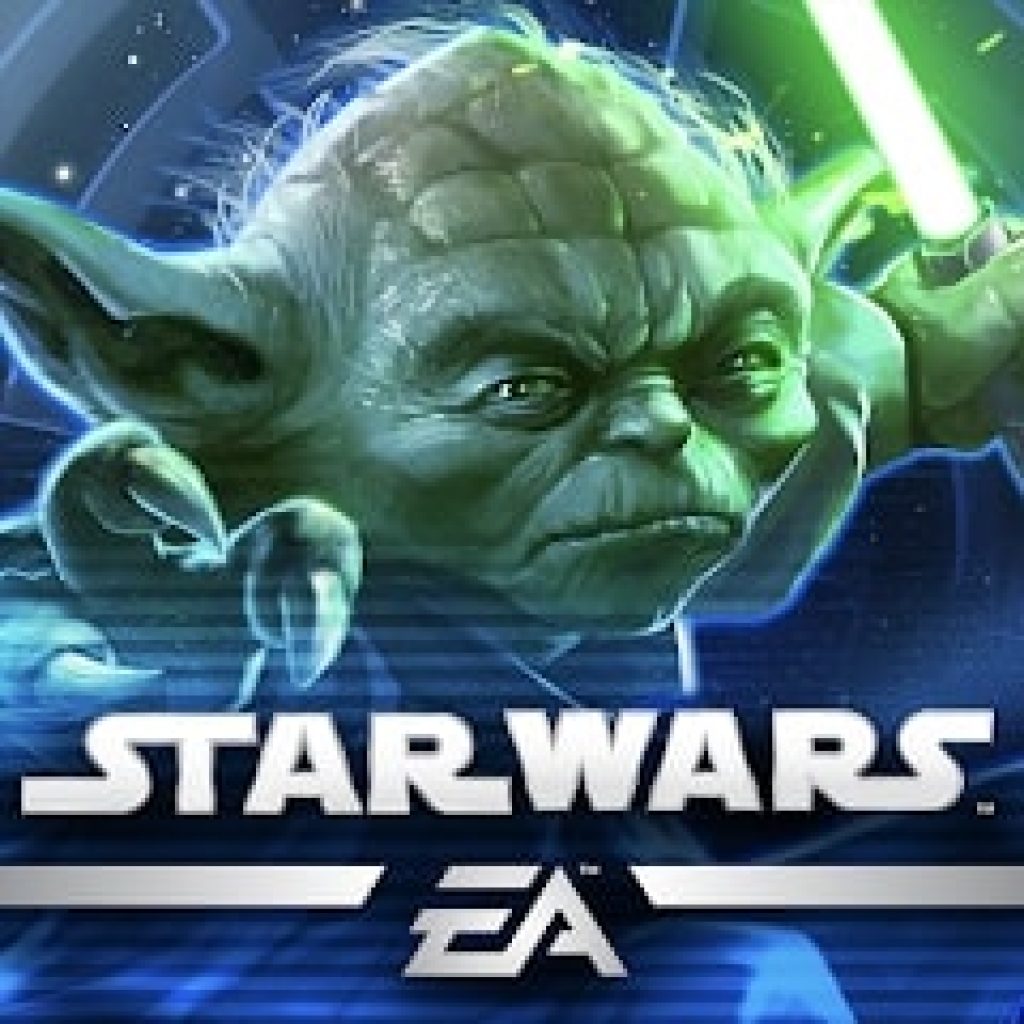 Together with your favorite characters from the Dark and Light Sides, fight for the privilege of ruling the Galaxy.
Assemble a team of characters from any movie, fight, and control intergalactic ships. Select personalities that can work together and lead to victory.
Develop the combat skills of your heroes for effective attacks. Take your team to inter-group battles. Increase the defeat of your opponents with powerful equipment. Do not forget about the special abilities of each character.
A special place in the game is taken by the battles in spaceships: the sounds of speed, tension, and call for help. Each ship has a unique crew. Get yourself an invincible armada. Unique resources for character evolution can be obtained only in space battles.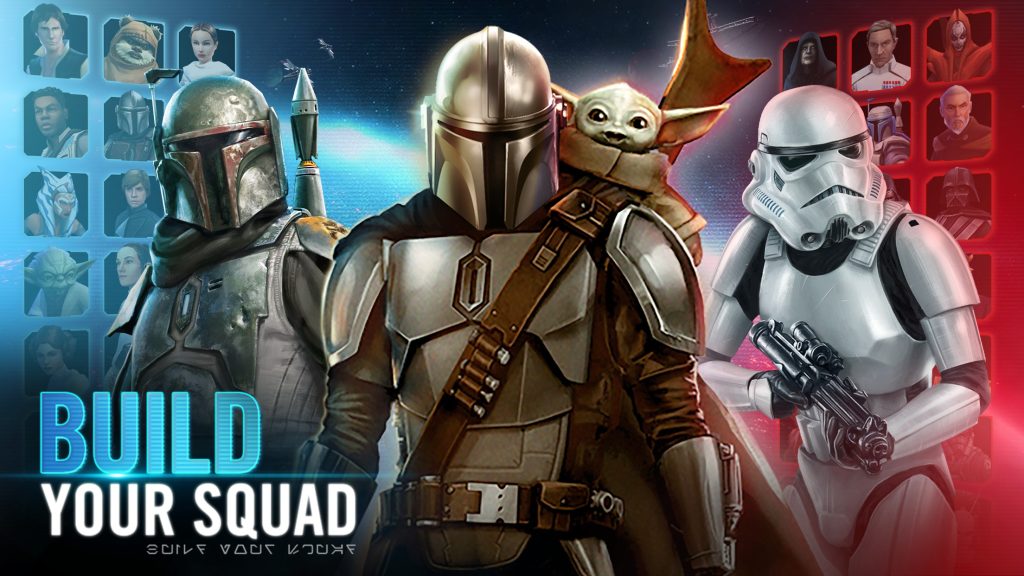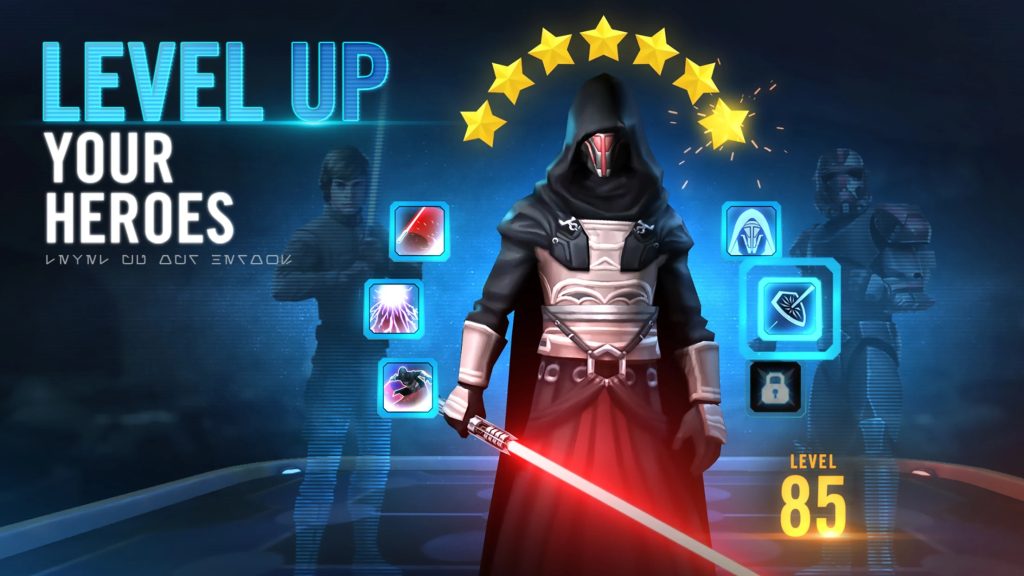 Unite with friends to form a guild. Attack mighty enemies or stage competitions. It's in your power to become the number one guild.

Diablo Immortal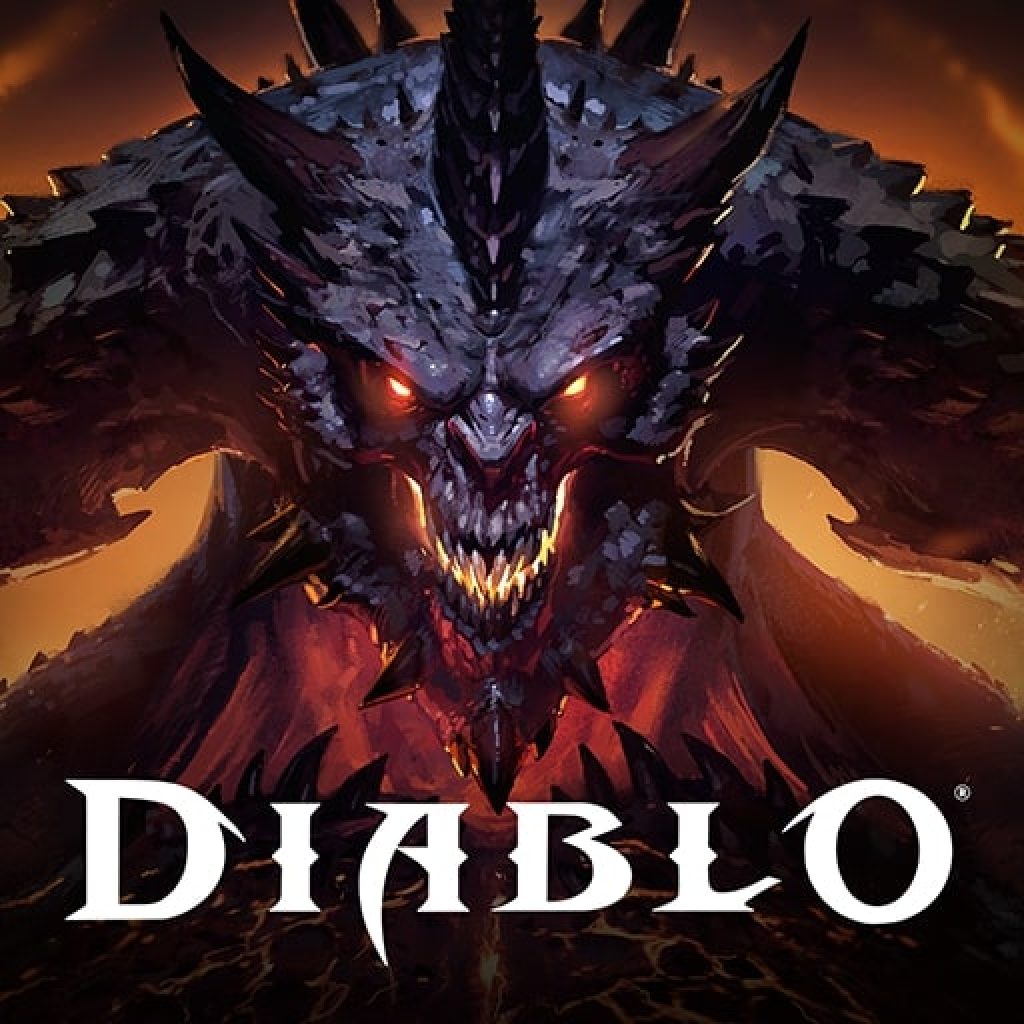 Diablo Immortal is a game that takes place between Diablo 2 and 3. Demons and angels are engaged in an endless struggle for power over the mortal world. Don't let the Lord of Terror invade. To do so, you must find all the pieces of the broken stone.
Become part of one of the six castes. You will be unlocked abilities that are developed after battles.
You can aim to develop any skill. Equip your character with the best weapons. Fight not only demons but also with each other for the rank of the best warrior.
Game controls are intuitive, just like on the computer. Easily move your character in space. To attack, press the aim button and then release it.
Travel through the game world, the graphics will pleasantly surprise you. Restless outskirts of the city, the crowded capital, dark jungle waiting for your visits. Take on new quests and learn more and more about history.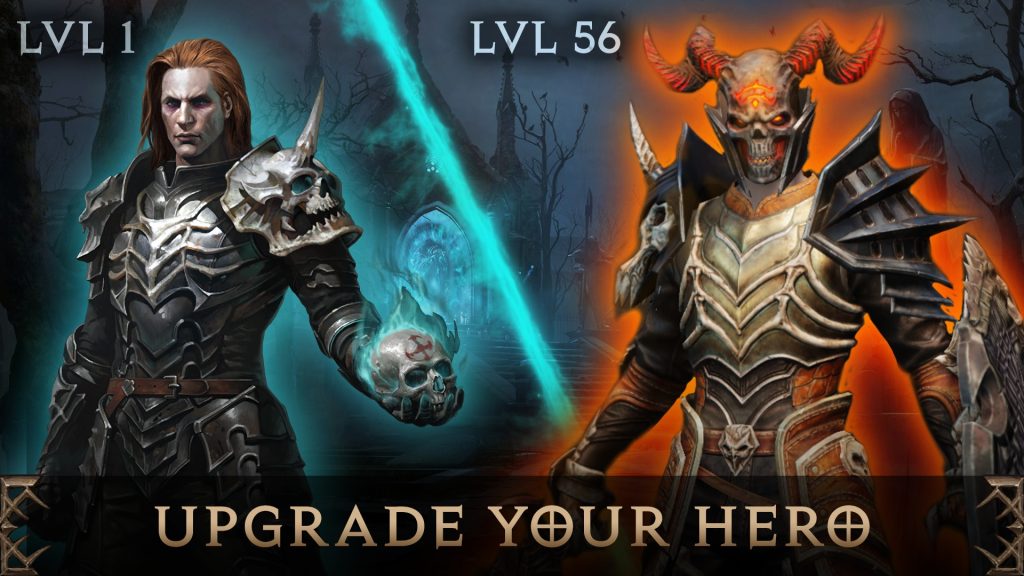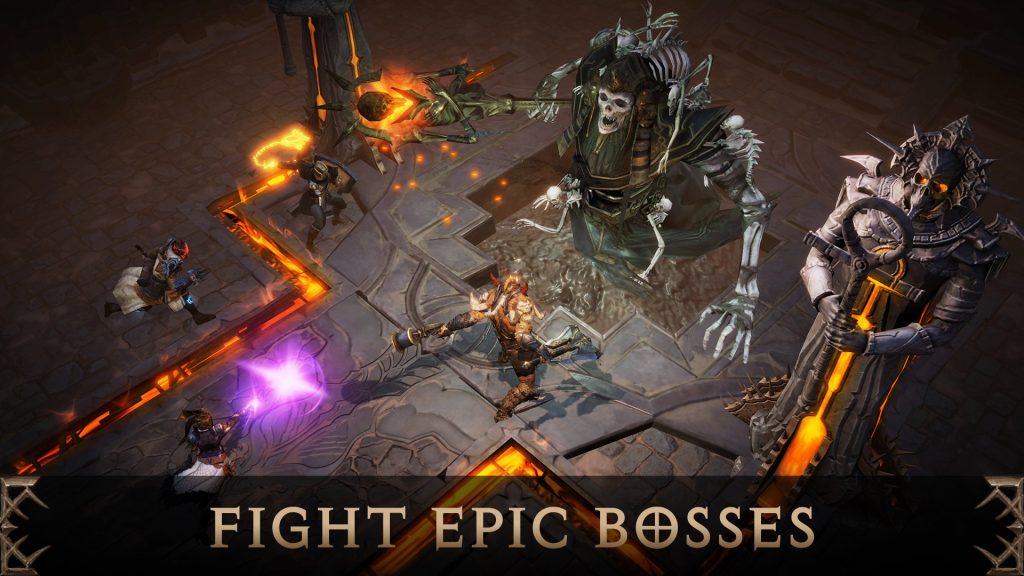 In Sanctuary, everyone can find something to enjoy: battles, travel, and puzzles. Don't play them alone – switch to group play mode.

You may also like: 15 Best Medieval Building Games For Android & iOS
Dragon Battle Z Fighters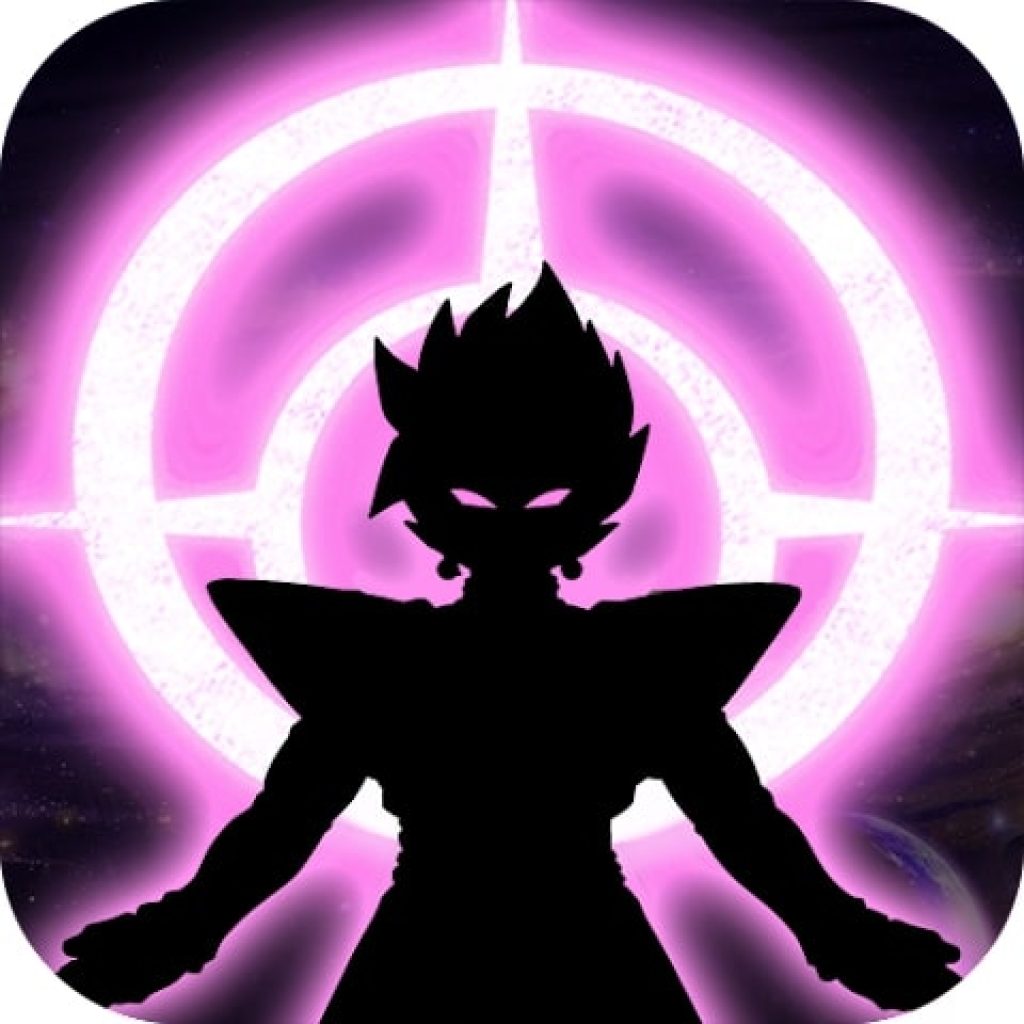 Dragon battle is an anime-style action game based on the cult series. Assemble a team of fighting dragons and fight the main enemy. Find out which dragon deserves to be the best.
The story and combat missions are perfectly combined in the game. Visit the dungeons with the dragon team and collect treasures. Then fight against teams from all over the world.
Join forces and attack together. Form a team strategy for guaranteed victory. To travel in space, you should develop the abilities of battle pets. Get new achievements and don't stop there!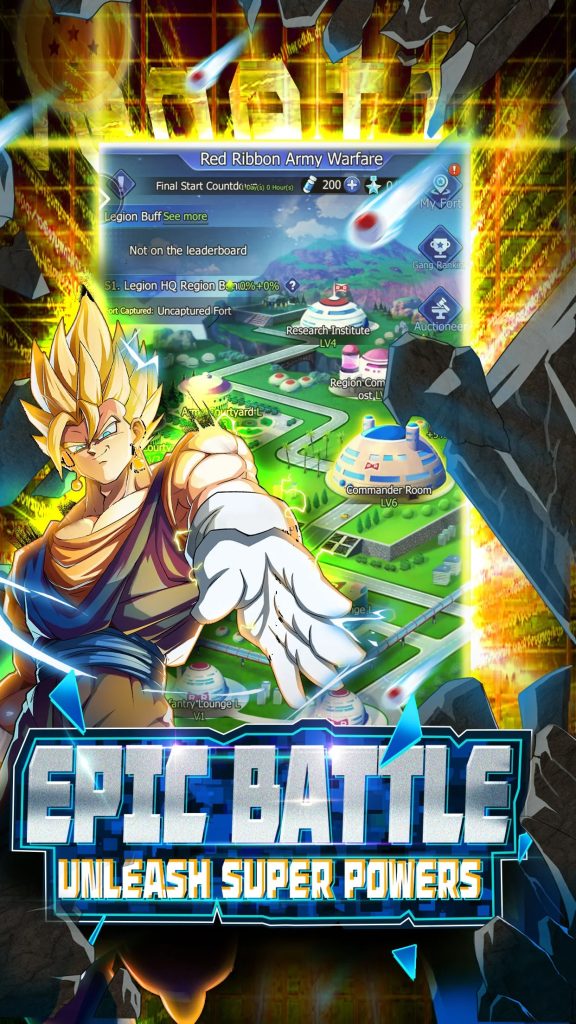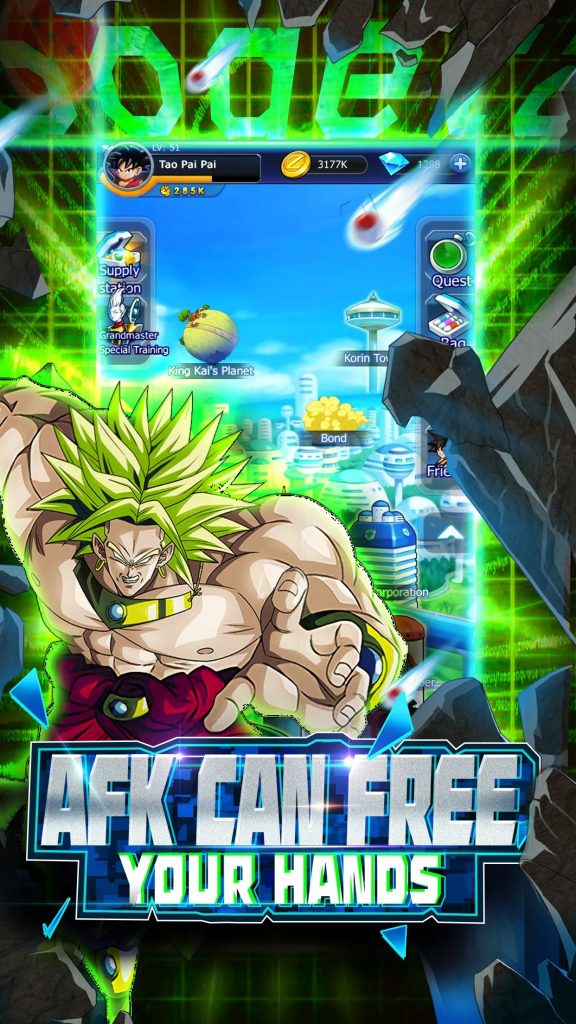 You can play the latest versions of characters from the series or create your own dragon.