Your own farm is a great place to use your abilities and raise cute animals. Most games that fit the theme include cows, sheep, pigs, and other animals. But what about fish? Have you ever thought about raising your own flock of diverse fish?
Now you can do it by playing these best fish farm games for Android & iOS. They feature colorful graphics and exciting gameplay.
Try to create new species or even a brand new world with the help of these best evolution simulator games.
Fish Farm 2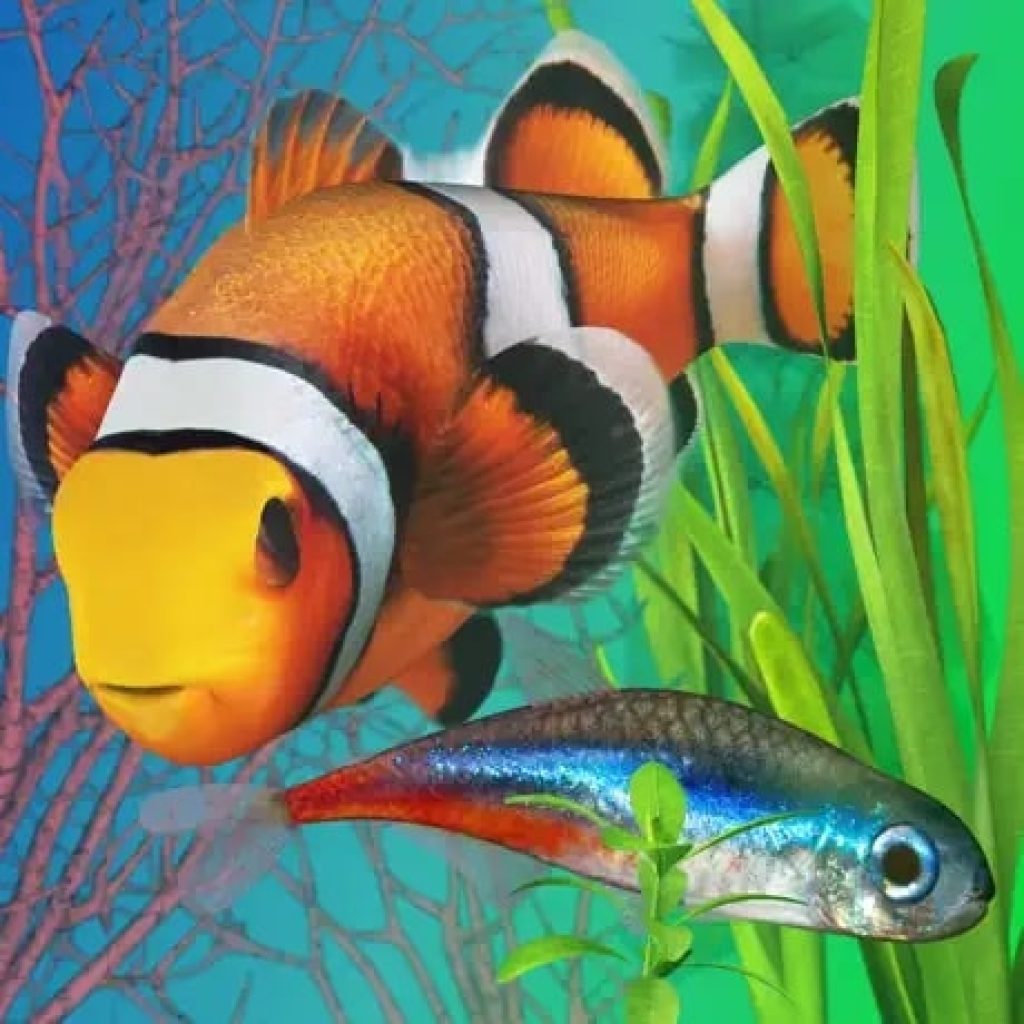 The mobile app Fish Farm has become popular among fans of the underwater world. The second part of the aquatic adventure will give you even more vivid emotions and opportunities. Download the app and get a virtual aquarium for undivided use.
Chic graphics, powerful functionality, and even more activities with your pets. Buy the fish you like best. Breed them, sell them, and cross them.
In the app, you can find friends according to your interests. Get advice, share your achievements and have fun with them in Fish Farm 2.
The 3D fish are so realistic that you could mistake them for real fish. A huge number of breeds are available for purchase: marine, river, and exotic.
Choose your pet from 230 species and create your own unique aquarium. You can create new species by crossing species. Sell them or keep them for yourself to enjoy bright colors and smooth movements.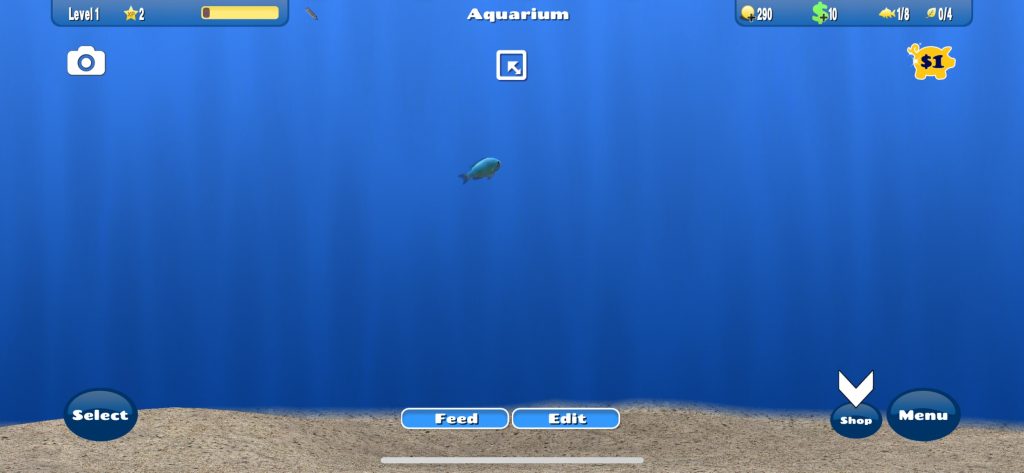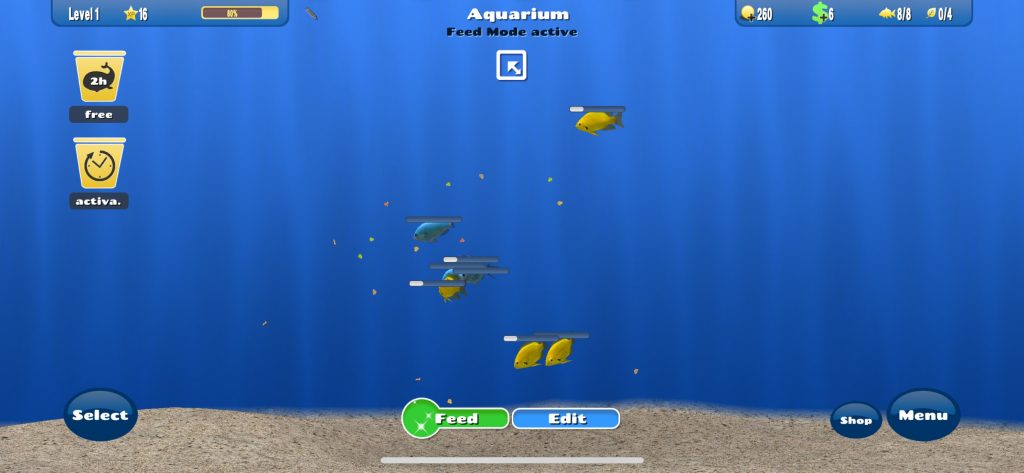 There are plenty of decorations for your aquarium: algae, houses, shells, and colorful rocks. Create the aquarium of your dreams without the financial investment. Play with the fish, trade, and sell them. Play with fish to get bonus coins. The game is available offline and completely free.


You may also like: 11 Best fishing games for Android & iOS
Fish Farm 3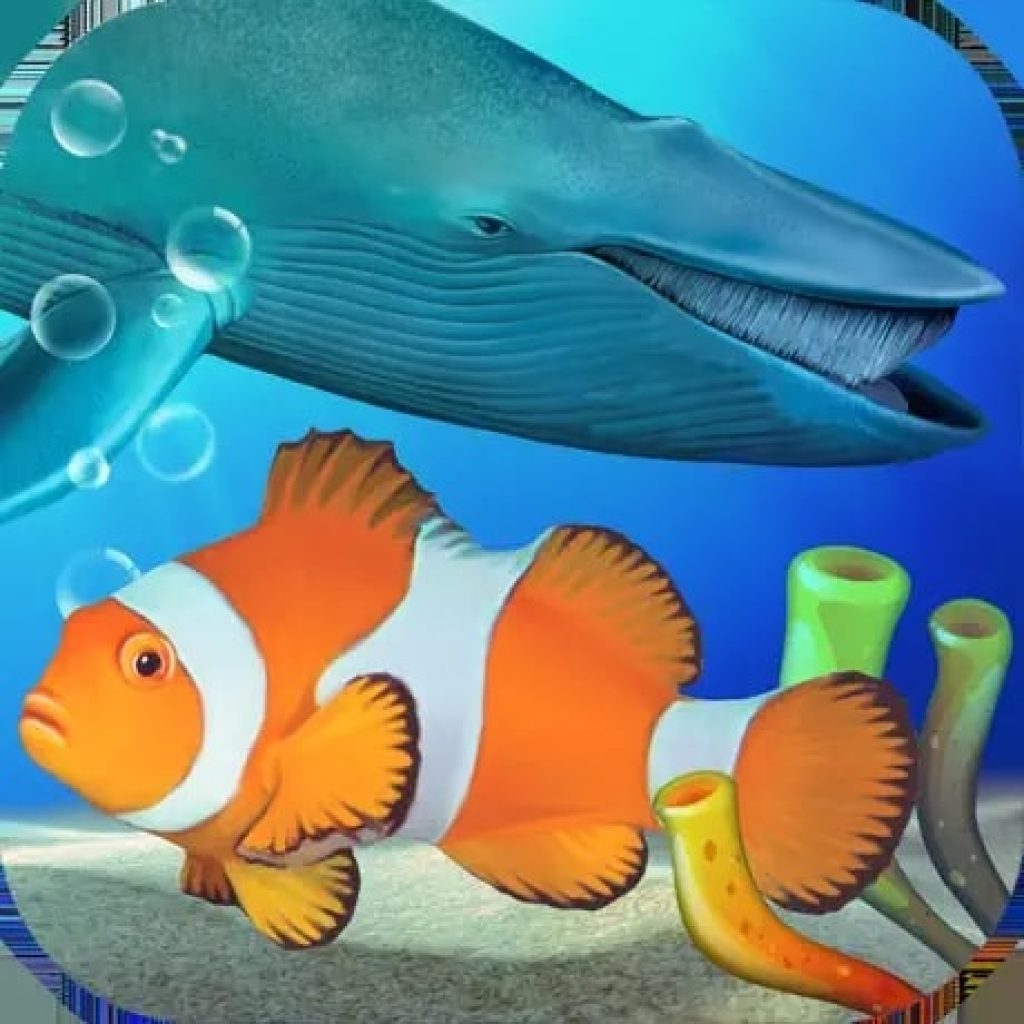 If you are a fan of the first part of Fish Farm, be sure to try its sequel – Aquarius. Even more features, and even more fish species are available for purchase. It's up to you to decide what your aquarium will look like.
You can buy the most exotic breeds, cross breeds of fish and sell the offspring at a bargain price. The game offers more than 380 species of fish from all over the world.
Have your own personal whales and dolphins, swap sharks, and observe jellyfish and turtles. Observe the inhabitants of 20 aquariums at the same time.
The movements of the animals are so realistic that you can watch them endlessly. Besides, you can easily change the color of your fish or give them a glow in the dark. Don't forget that your pets need daily care. Change the water in their tanks, feed them and treat them if necessary.
The higher the level of the game, the more options you have. Buy pets, aquarium decorations, and food. You can buy more aquariums and animals with the money you get from selling fish.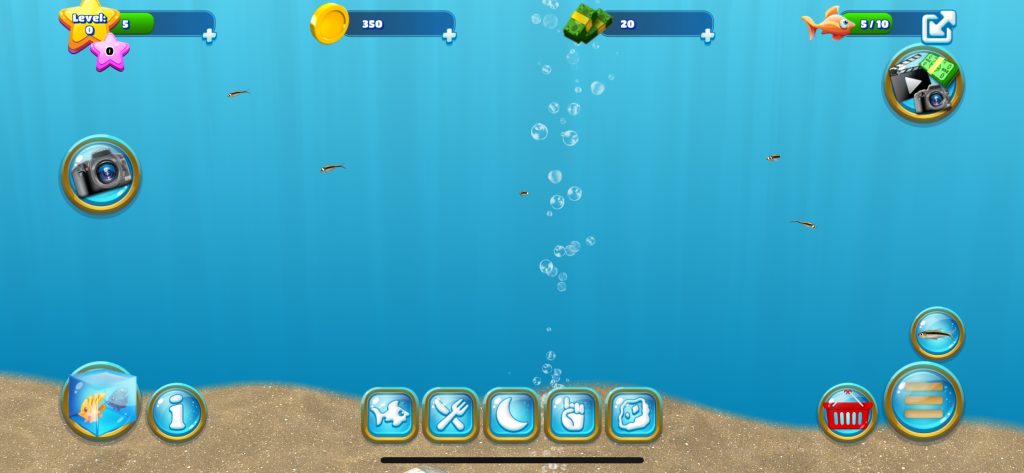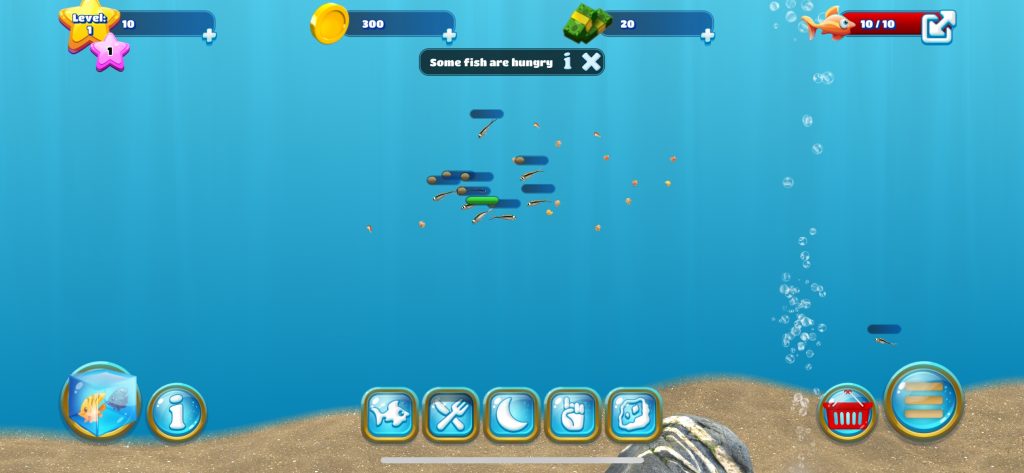 Fish Farm 3 offers players the to earn even more coins in mini-games. Chat with other users, send gifts to your friends, and get signs of attention from them. Aquatic life has never been more realistic than in the Fish Farm 3 mobile app.


Fish Tycoon 2 Virtual Aquarium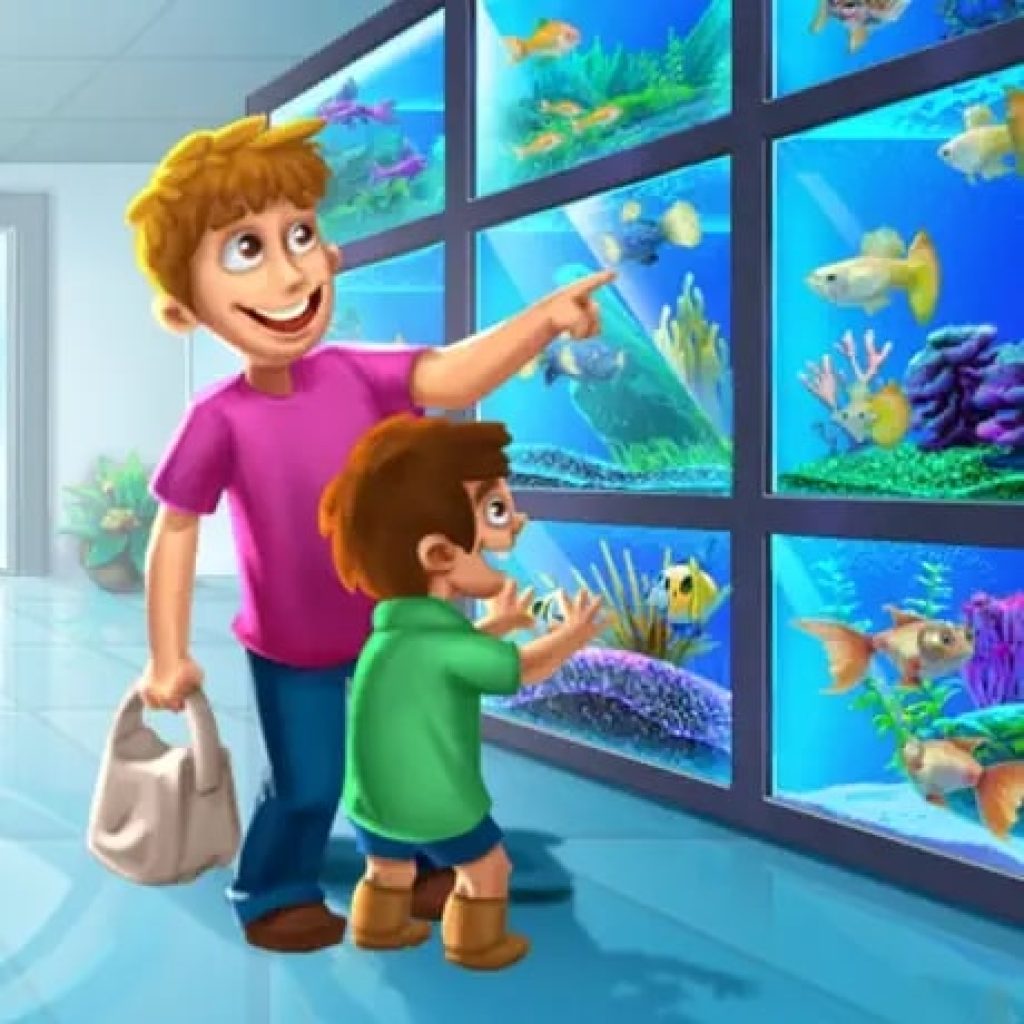 Love fish but can't afford an aquarium at home? The Fish Tycoon 2 Virtual Aquarium mobile app was created especially for aquatic lovers. Fill your aquarium with valuable and exotic specimens. Sell them at a bargain price to expand your holdings.
This realistic simulator will allow you to have a fun and interesting time in the company of beautiful and extraordinary fish. Their movements are as realistic as possible, and the colors correspond to reality even in detail.
Collect money to buy a new aquarium or decorations for it, buy new fish, or make repairs in the store. Get access to 400 species of fish. Here you can find saltwater and freshwater, small and large. Create your own aquarium and populate it with the most unusual pets.
The game is constantly updated. You can earn extra coins and useful bonuses when completing mini-games. Do not forget that the fish need constant care. Change their water, feed them, and buy Zen plants to heal your pets.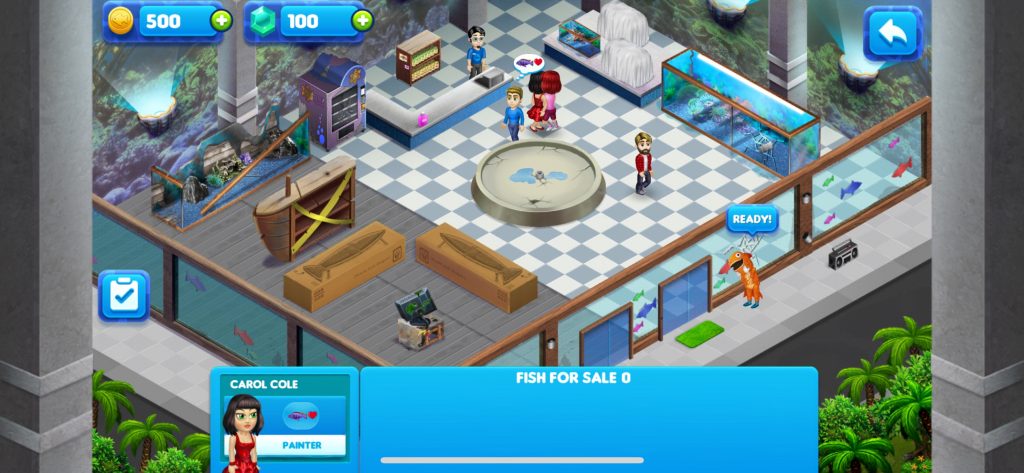 Fish Tycoon 2 Virtual Aquarium will be interesting for users of all ages. The 3D graphics, a large selection of pets, and excellent gameplay will not leave anyone indifferent.


You may also like: 13 Free Fishing games for kids (Android & iOS)
Fish Adventure – Aquarium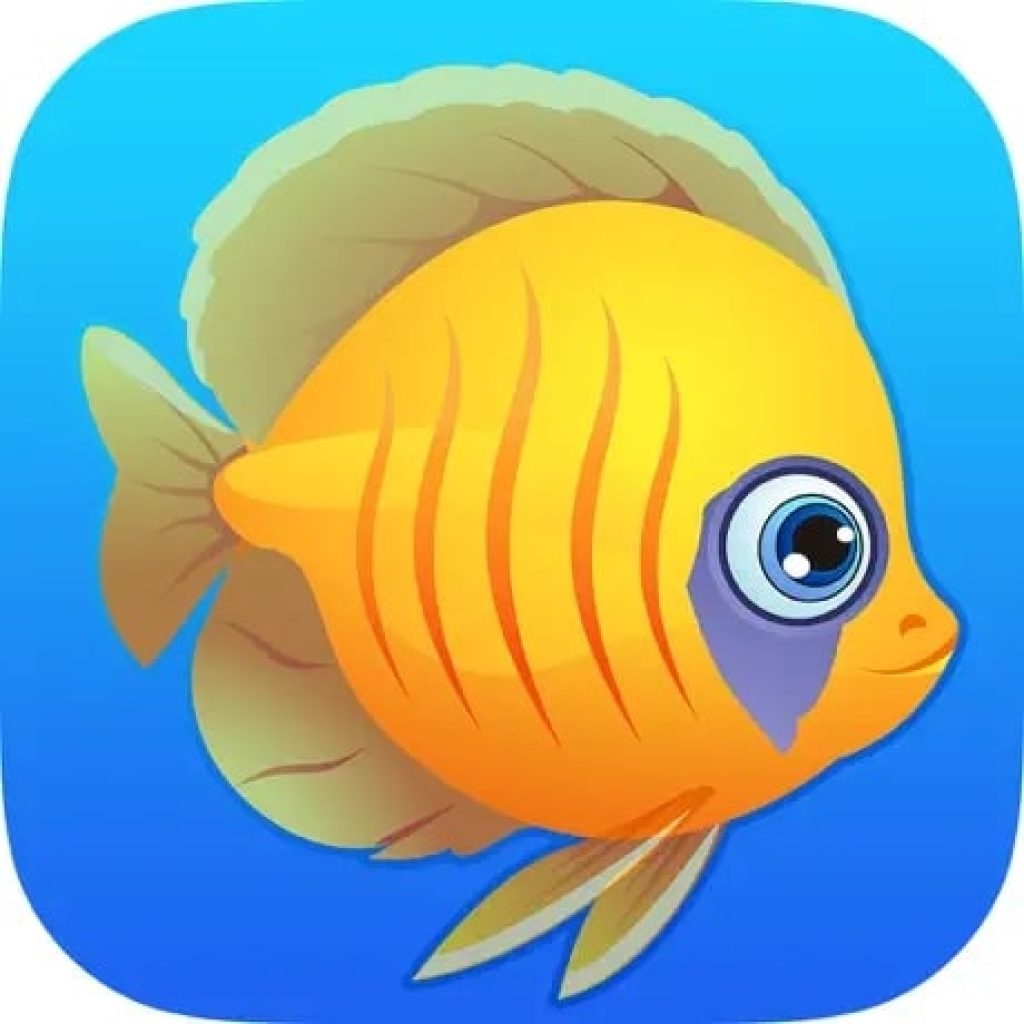 Vivid characters, a variety of interesting features, and a clear interface will make the mobile app Fish Adventure your favorite game. Create your own unique aquarium, buy pets and have fun with them.
Animated characters will appeal to both adults and children. The game's measured pace captivates and allows you to take a break from the hustle and bustle. The bright colors and positive characters lift your spirits.
Buy the most unusual and beautiful pets, and create a comfortable environment for them to live in. It's no secret that fish need constant care. You will have to track their mood and health, change the water, and feed them. You can design your own aquarium.
All kinds of shells, corals, stones, and other decorative elements are available for purchase. All items are brightly colored and have a pleasant appearance. Make a shipwreck or the ruins of an ancient castle a cozy home for your pets.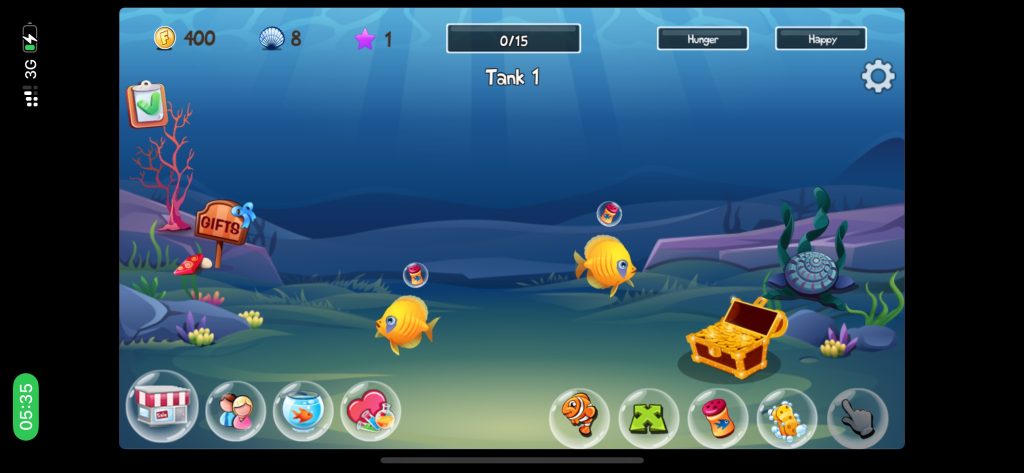 Choose an aquarium background to make it even brighter and more attractive. Take care of your fish and have real fun playing the game. Fish Adventure is available on App Store absolutely free, but may contain paid content.

You may also like: 25 Best Collecting Games for Android & iOS
Fish Farm Merge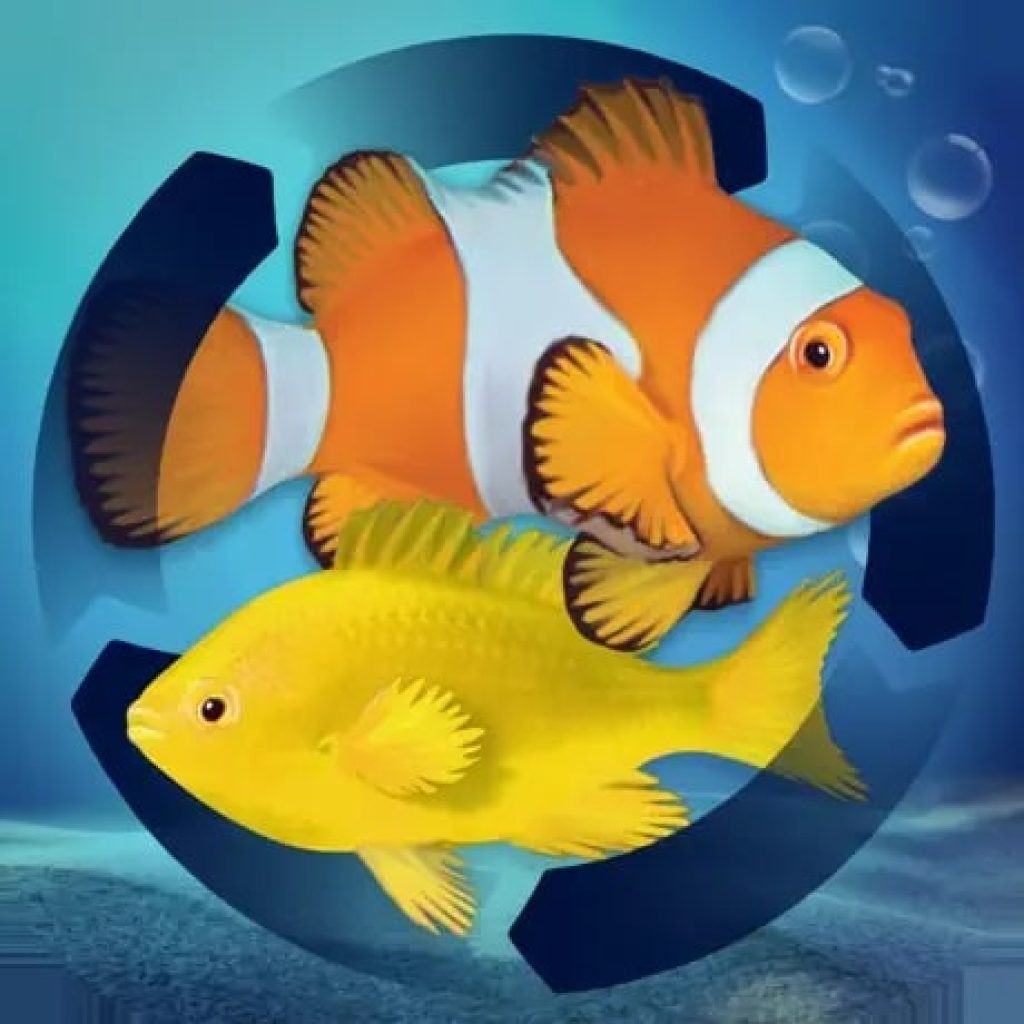 What could be more positive and enjoyable than watching the measured movement of colorful fish? In the Fish Farm Merge mobile app, you can enjoy gorgeous 3D graphics and user-friendly gameplay.
This game is a realistic aquarium simulator. Here you can create a unique ecosystem that will become an object of your pride. Choose your pets from a choice of 340 fish species. The game has collected them from all over the world just for you.
Mix and match fish of different species to get new ones. Sell your fish, and get money to invest in the development of your aquarium. Select a fish and drag it with a single tap to get new species.
Set the full-screen mode to enjoy the beauty of the sea depths to the fullest. Your fish will generate income even when you're not playing. In the game, you can earn extra coins and lucrative bonuses.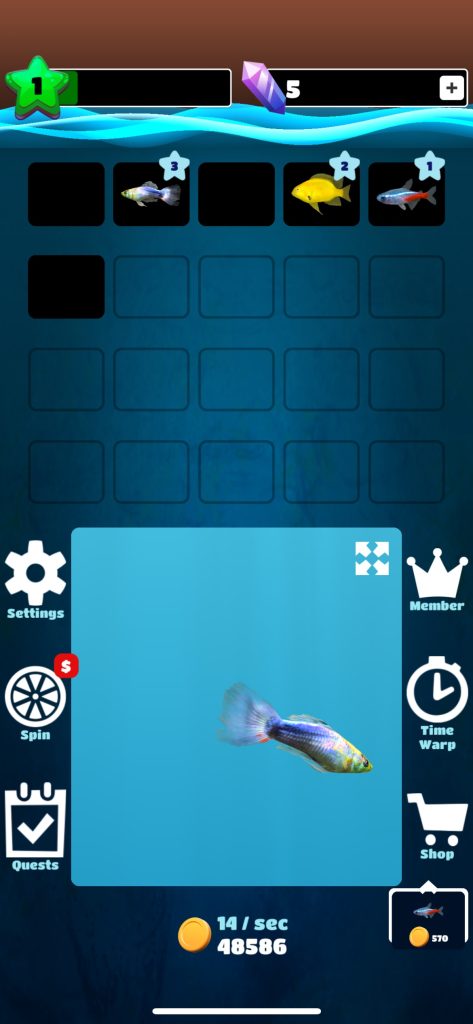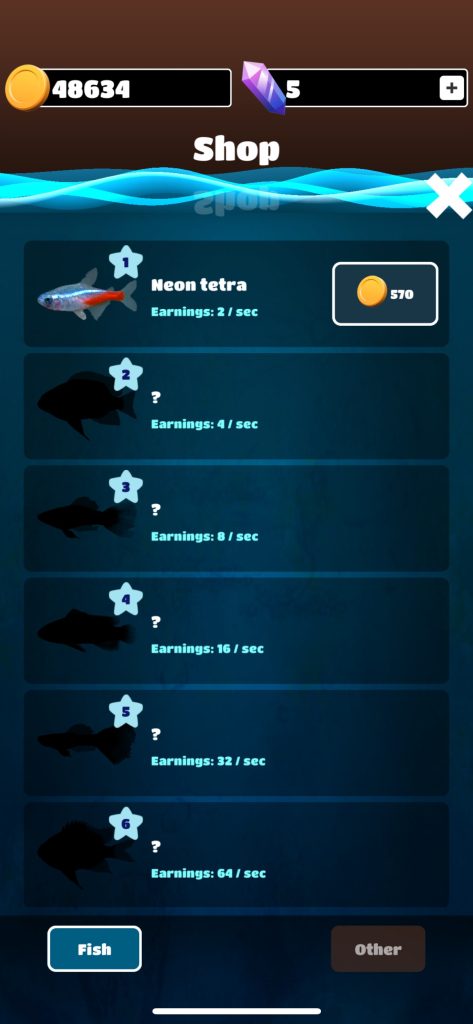 The game is available in offline mode. It only takes up 69 MB and is suitable for players of all ages. The more levels you pass, the more opportunities you will discover. Don't miss the real chance to become the king of the seas with Fish Farm Merge.