QR codes are particularly convenient to use because they allow you to put in absolutely any quantity of information. You can find them in restaurants and cafes, at historical buildings, or even create your own code with the link to your social network profile.
In this review, we decided to focus on more professional services that allow you to create unique codes in a design that suits you. Let's take a look at these free QR code generators, each of which has its own advantages.
QR Code Generator & QR Maker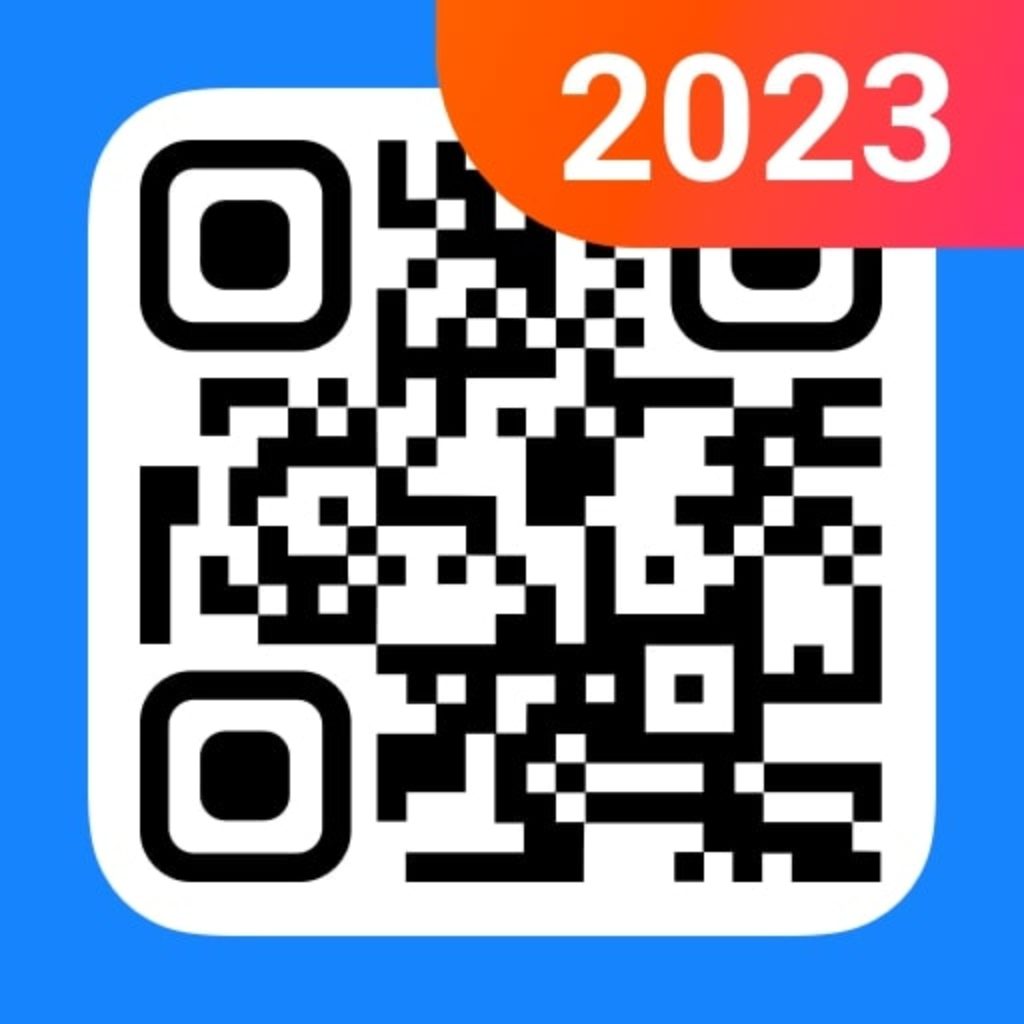 Creation of your own QR code will not be an impossible task for usual users anymore. Having downloaded the app QR Code Generator & QR Maker, you will get an opportunity to generate a QR code for your personal purposes.
If you are an entrepreneur, the owner of an information website, or an internet store, you can't do without it. The presence of the QR code makes the search of your contacts, and pages on social networks and sites easier.
This app allows the creation of unique codes that can be read by most modern scanners. Using universal templates, you will be able to make a QR code that meets your requirements.
You can also not only create a new QR code but also improve it. Accentuate the attention of clients, colleagues, and other users on the appearance of the code.
Decorate the template with an unusual ornament, frame, or inscription. This will emphasize your personality and make the code memorable.
QR Code Generator & QR Maker is suitable for any source where a code is needed. A large number of templates are collected here which will simplify the process. In just a few minutes you will have a brand new code that is unique.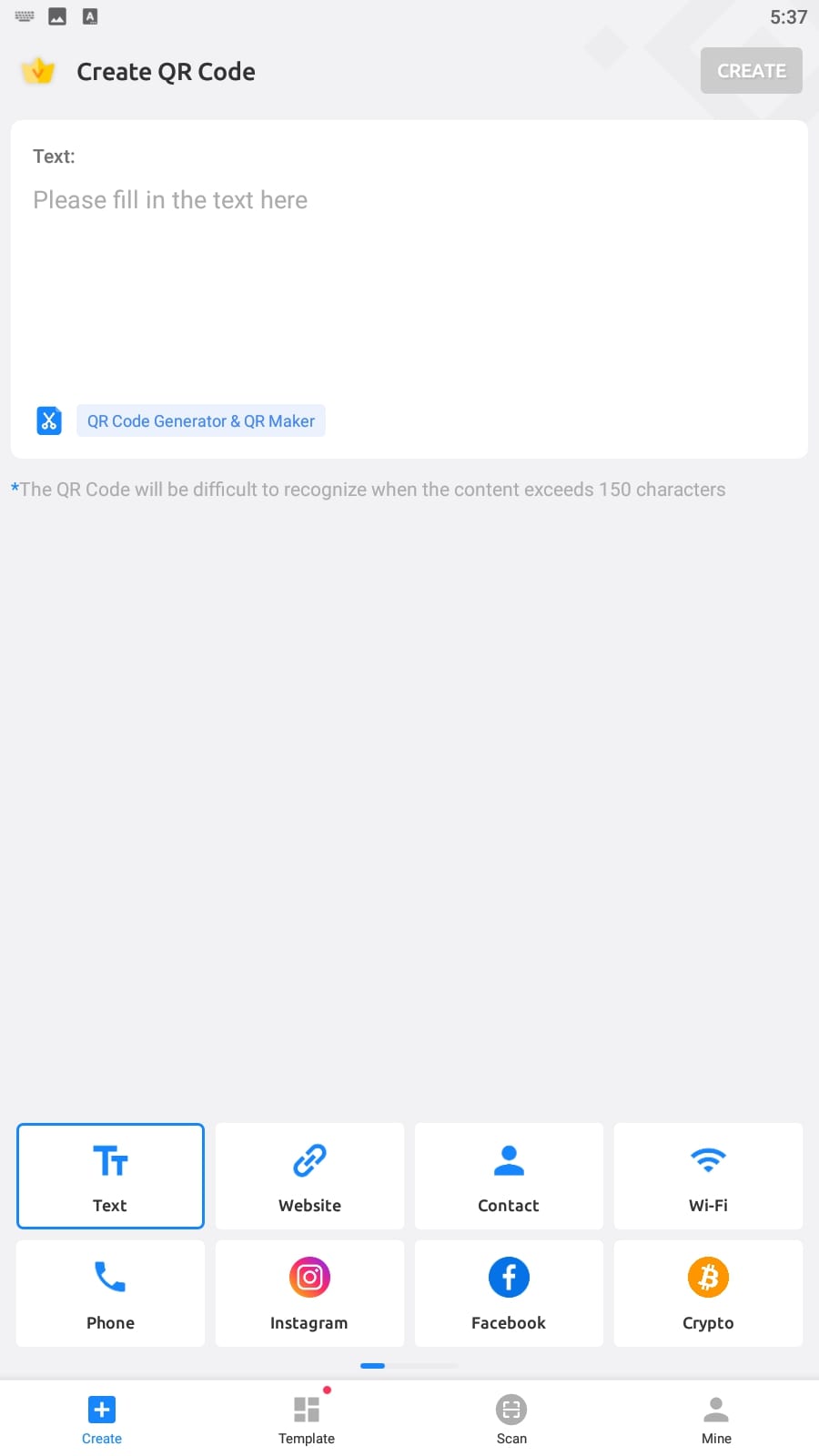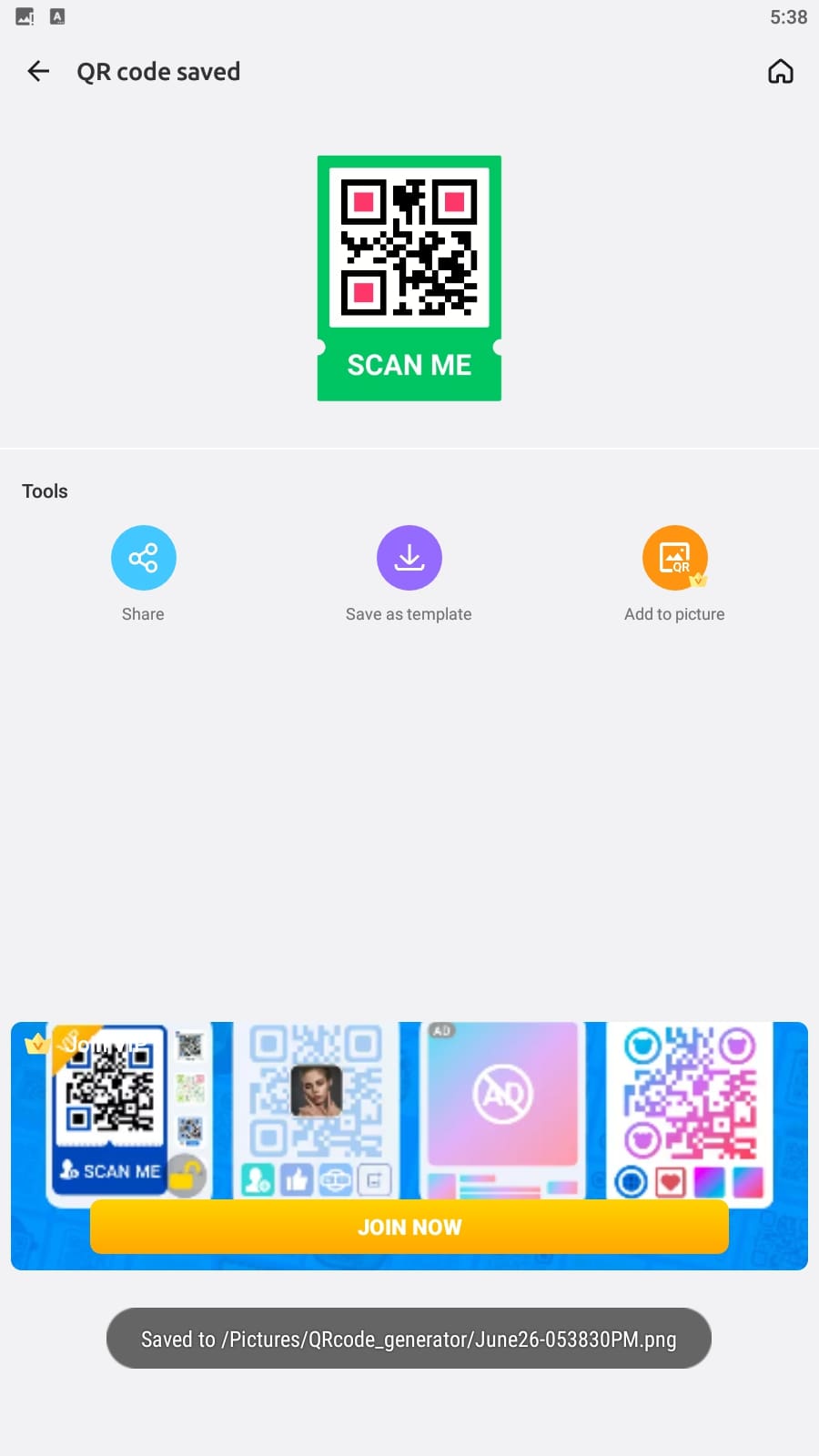 After the creation of the QR code, you will be able to enter it in the required field. You can use this mobile app not only to create codes but also to read them. A free and simple app for working with QR codes.

You may also like: 10 Free QR Code Reader Apps for Android
QR scanner: QR code generator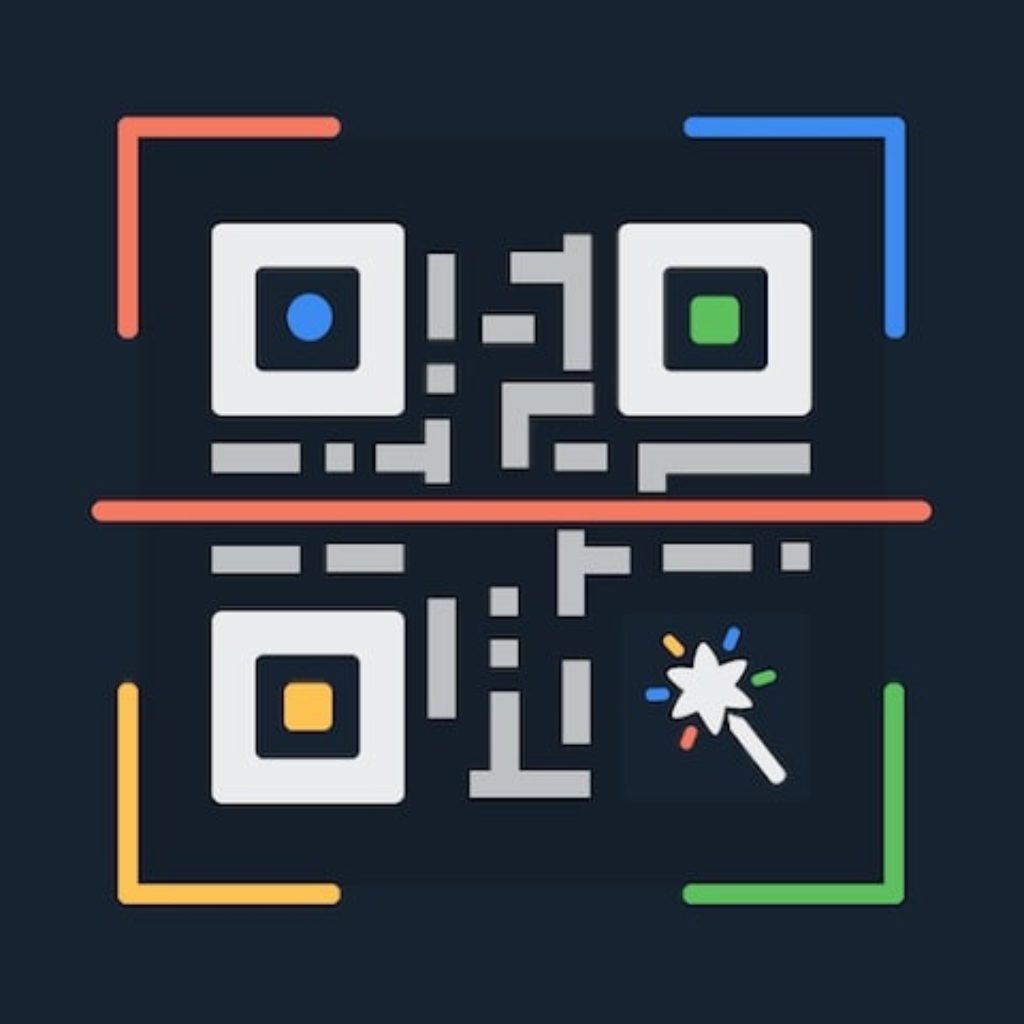 The app offers 2 tools in one: a QR code generator and a QR code scanner. Thanks to the fact that the app is easily installed on your phone, you can use it anywhere: stores, entertainment centers, museums, and theaters.
Scanning a QR code, you get access to a huge pool of information. It makes the search of the required data easier and simplifies the work with information resources.
With the QR -code Generator: QR- scanner app you can scan codes using a camera.
To do this, simply turn on the front camera on your phone and point it at the desired QR code. The app supports the work with codes in the form of photos, which can be exported from the gallery.
Many users need the program to create QR codes. They are simply necessary in the sphere of science, medicine, and technical developments. Most businessmen place the virtual code on their advertising posters, sites, and internet stores.
Download QR -code Generator: QR- scanner and design codes in your own style. You won't have to pay anything and you won't have to enter your details.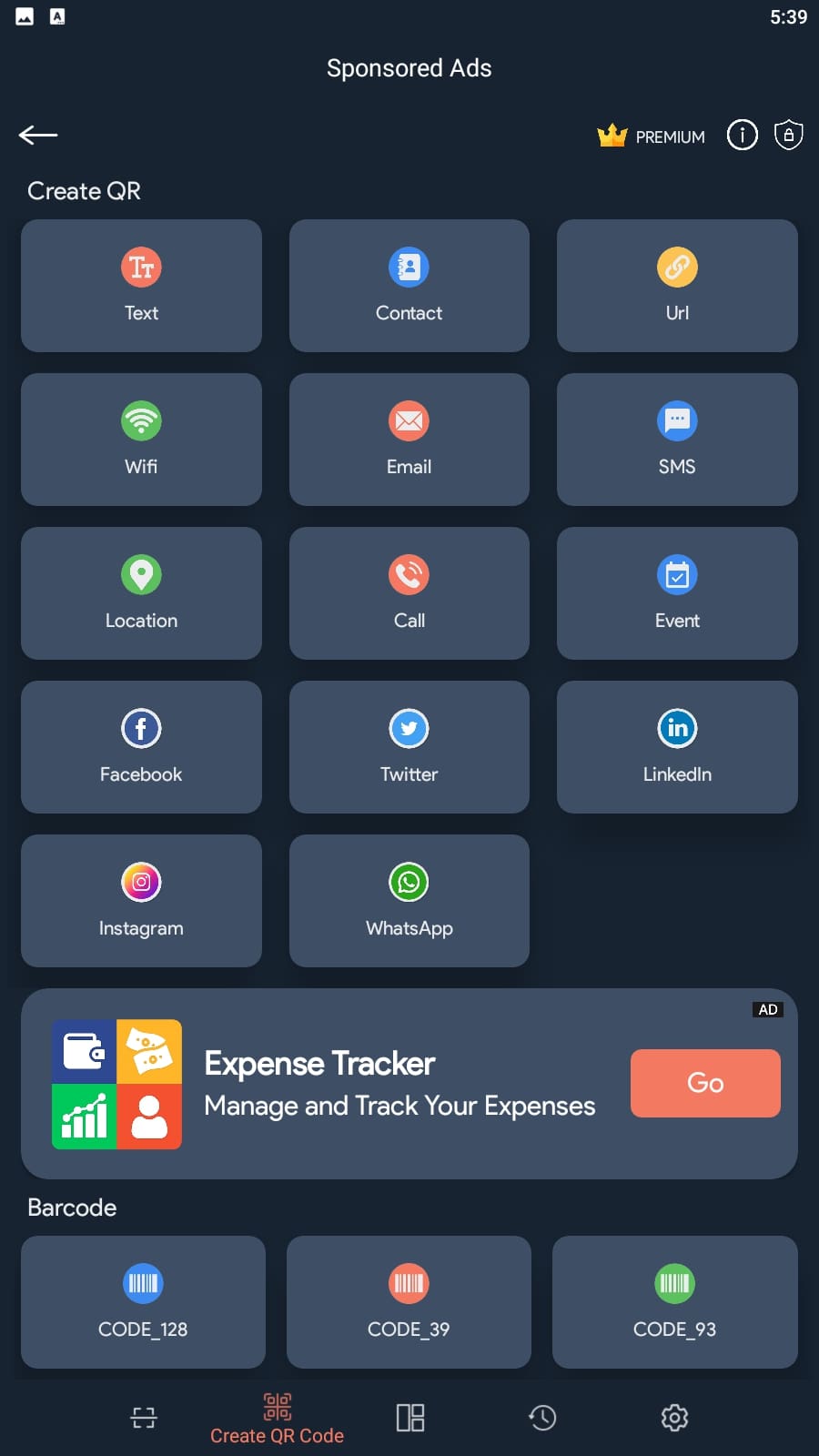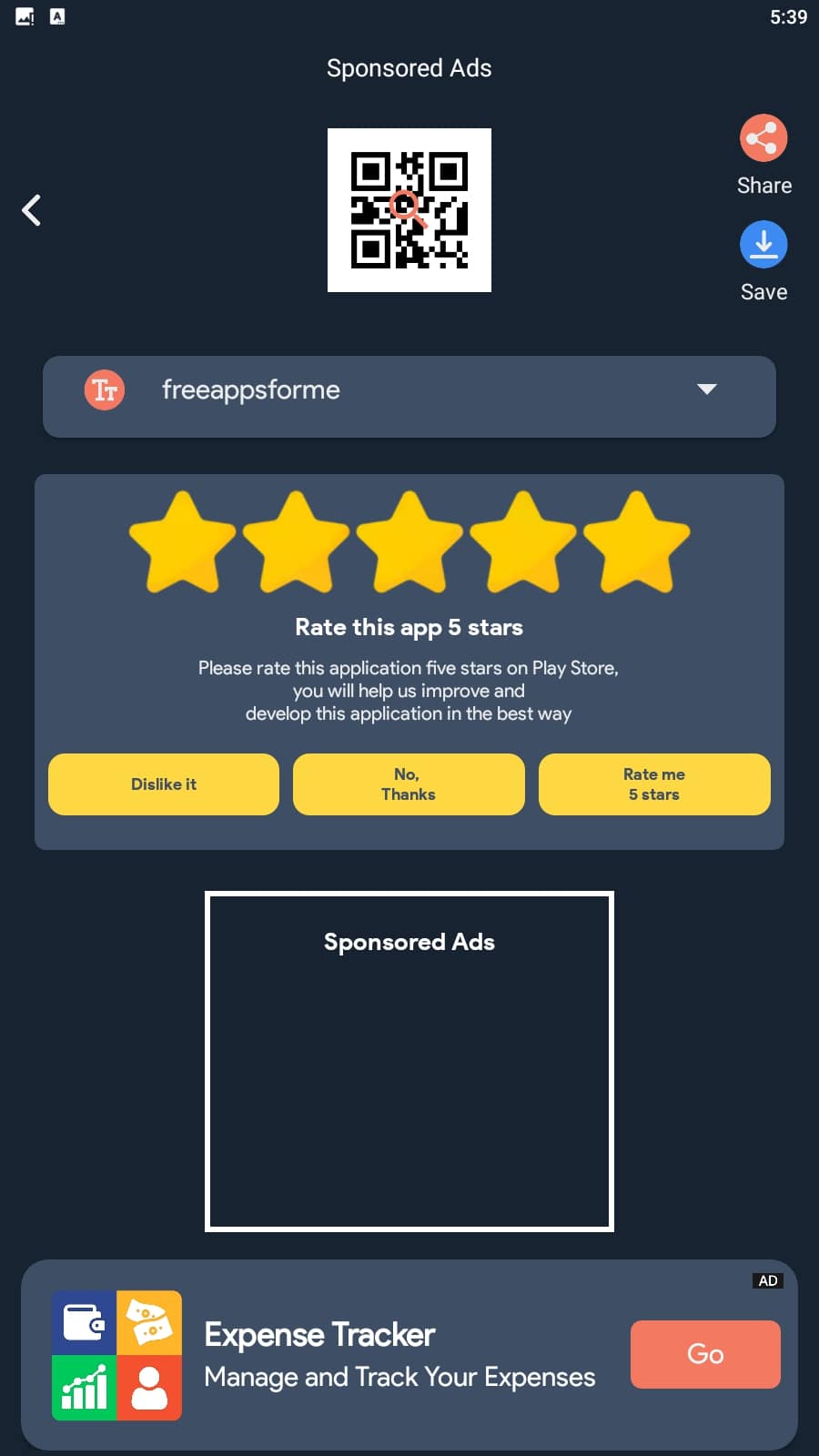 You can be sure that the generated code is one of a kind. Choose a template and fill it out to your liking. You can change the colors, pattern, and overall format of the code.

QR-Code Generator & QR Creator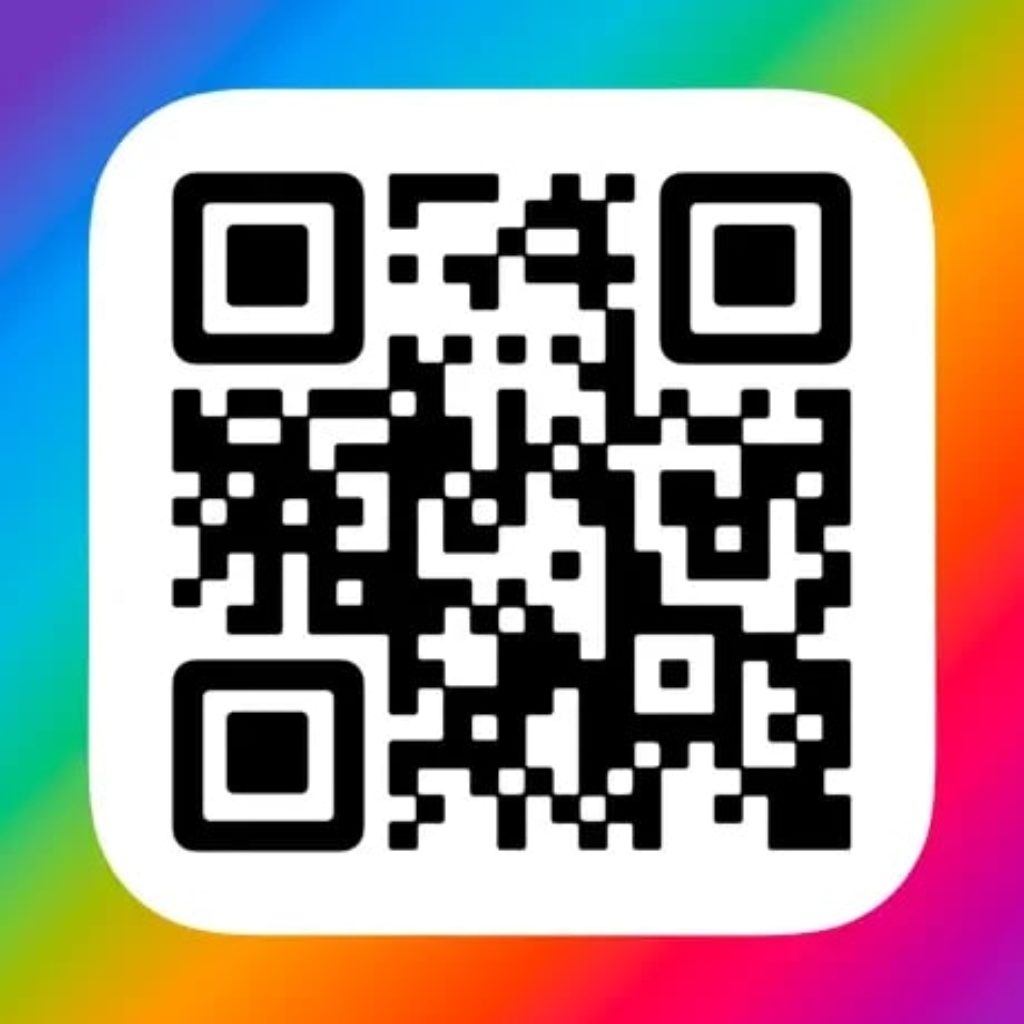 Quick and high-quality QR code creation with iPhone. To get a unique code, you need to download the QR-Code Generator & QR Creator app from the App Store.
The codes obtained in the program can be used without restrictions. Equip your online store with a new QR code to make it easier for customers to find your goods.
Embellish your page on popular social networks with an unusual code so your friends can click through to it. Make art accessible and free by putting a QR code on your posters.
All of the templates available in the app are fully usable. They make it much easier to create new QR codes. Most of them are universal, which allows you to use them for a variety of purposes.
Protect your home network, and personal information in your phone with a secret code. Each generated code is unique, but you can change its appearance. Use different colors, frames, and ornaments.
It is even possible not to specify a company or production logo, so the QR code works as an advertisement. To explain the information hidden behind the virtual code, it is possible to use clear text inscriptions.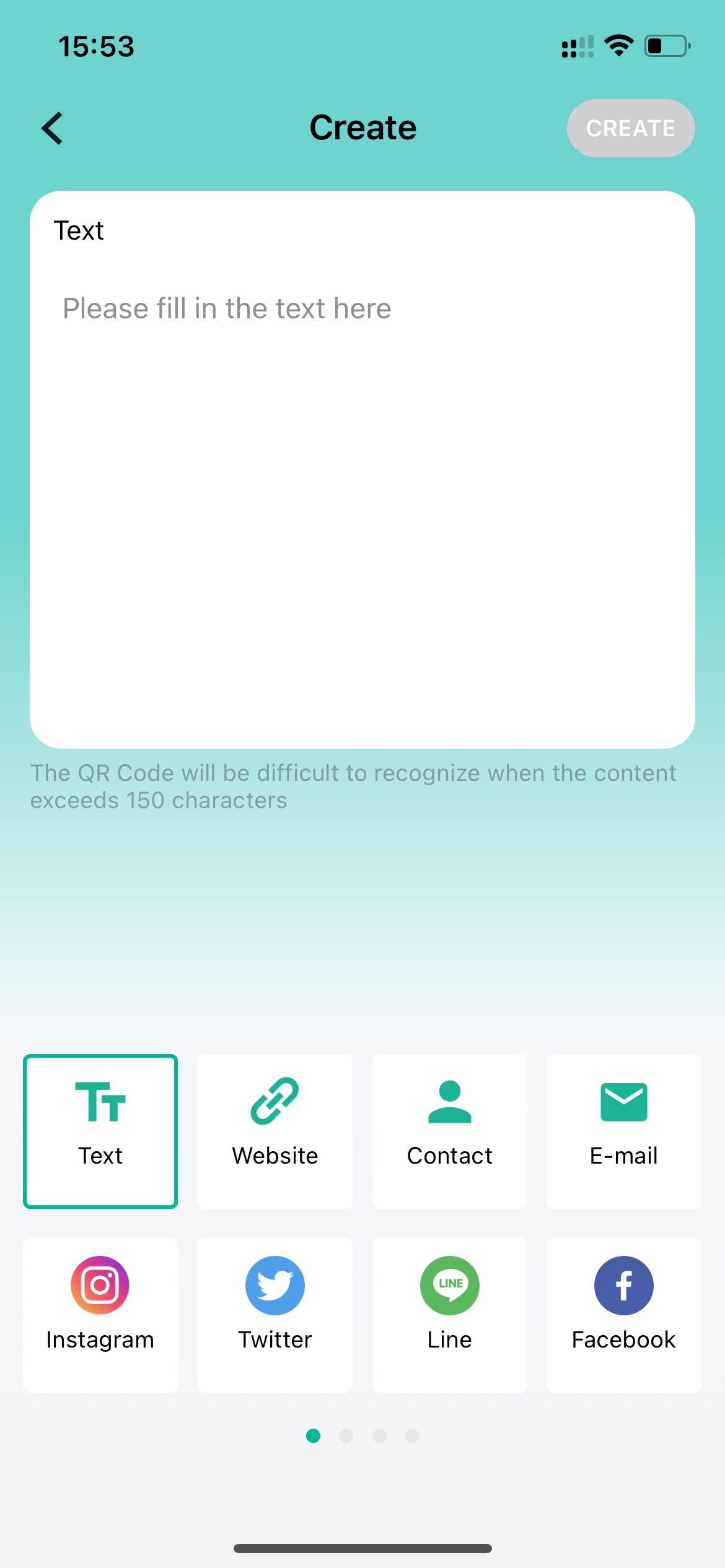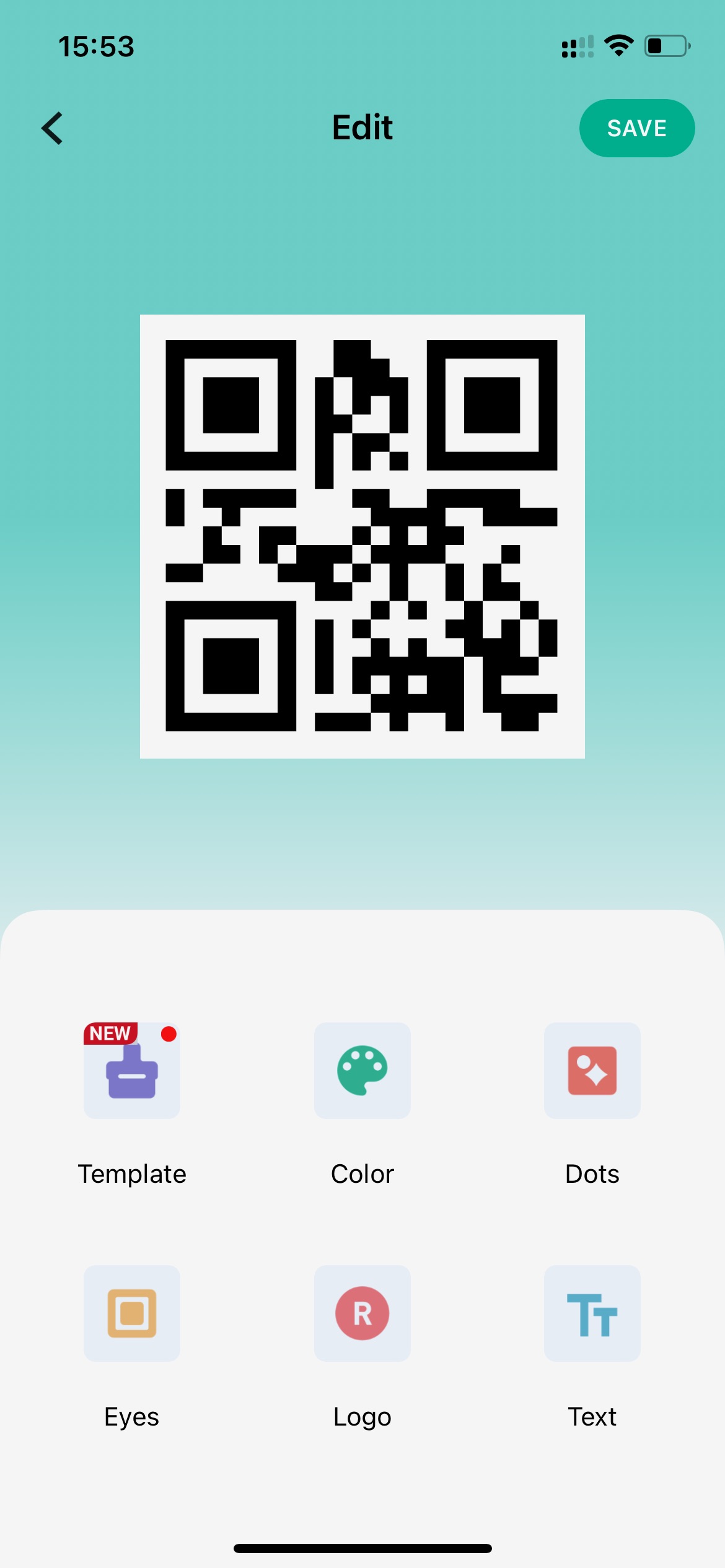 This app will turn your phone into a QR code scanner. Just turn the camera on and point it at the desired code. All hidden information will instantly appear on your phone. Stay up-to-date with technological innovations and features with QR-Code Generator & QR Creator.

QR Code Generator Pro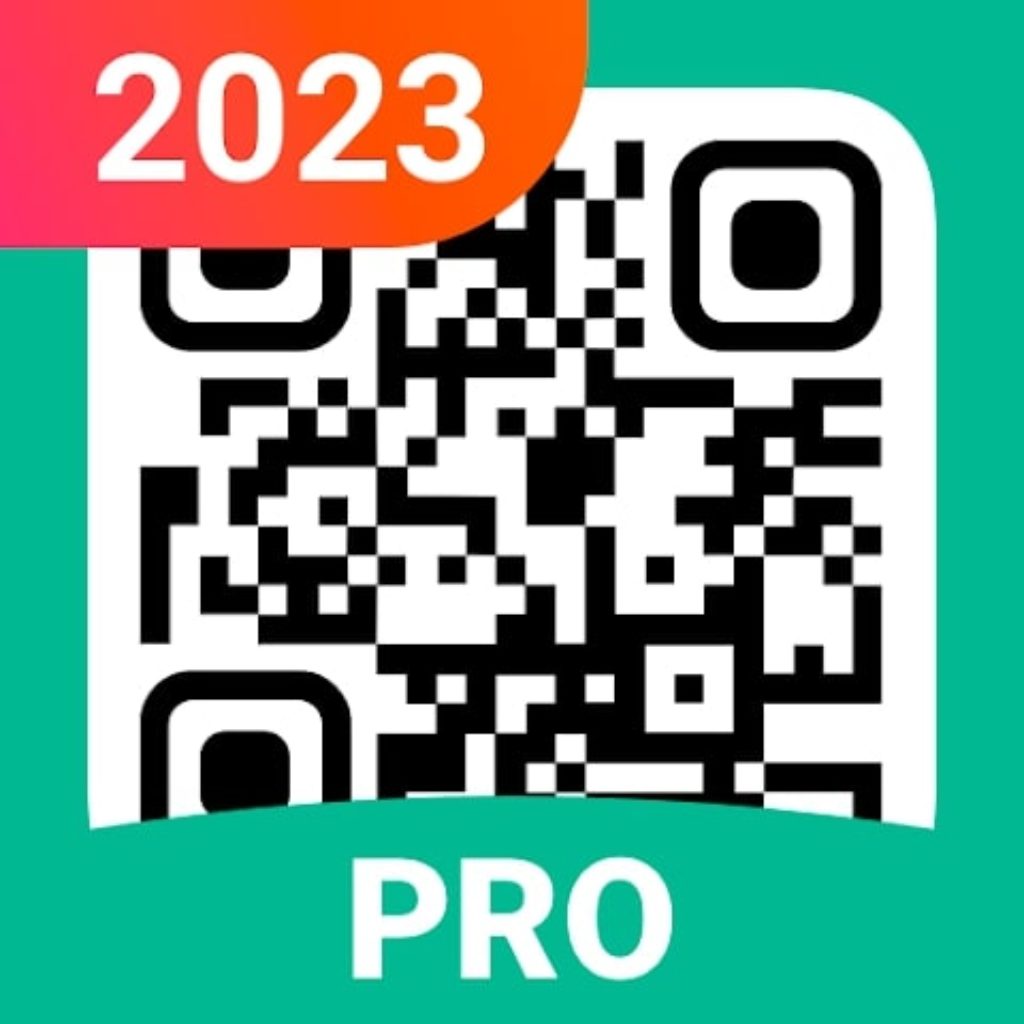 A mobile app for creating QR codes at home. QR-Code Generator Pro will help you do without the help of professional programmers.
This program will be an assistant in the creation of working QR codes. You will need to read the instructions and do a few simple steps. The ready-made codes are suitable for any purpose.
You can place them on the flyers, and menus of the restaurants, near the monuments. Regular users can add them to their Facebook or Instagram profiles. Make your life easier with QR codes.
When you open the app, you'll appreciate the thoughtful design and many useful options. Change the color and size of the QR code, and add unusual inscriptions and patterns. Stand out your creation among thousands of others.
Here you'll find everything you need to get your QR code for your website, online platform, or blog already today. Just choose the right template and enter your data. In addition to creating QR codes, QR-Code Generator Pro supports barcode generation. One app for different actions.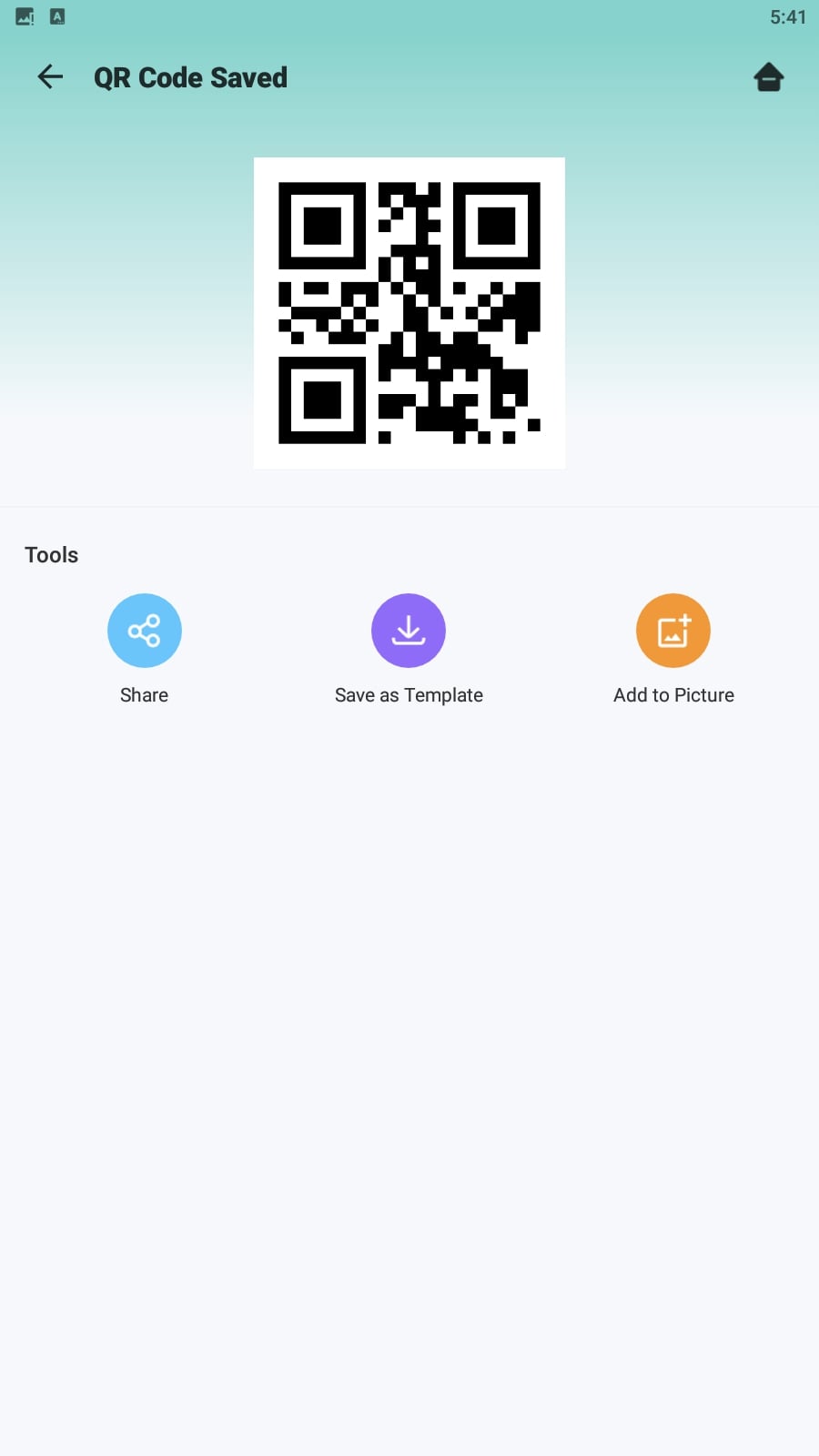 A big plus is that this program also reads ready-made codes. The universal app weighs only 40.65 MB. It is in your phone and makes the use of QR codes as simple and convenient as possible.

QR Bar Code Reader & Creator
To quickly and easily navigate in the modern world, it is necessary to have a QR code scanner at hand. We present you with the most simple and powerful QR Barcode Reader Creator for daily use.
Bright interface and minimum actions to get information. Just point your iPhone camera at the code of interest to read all the data it contains.
The app is suitable for use in any room, on the street, or in transportation. You don't have to focus on the camera or adjust the zoom. Everything happens automatically.
In addition to the QR code scanner, this app makes it easy to act on barcodes. Use the camera to read any type of barcode. Scan discount coupons, and page codes in social networks, stores, and cafes. See more of the world around you in one click.
But that's not all. If you have decided to create a QR code on your own, QR Barcode Reader Creator will help you. All codes are created based on ready-made layouts, so you don't have to make preparations by hand.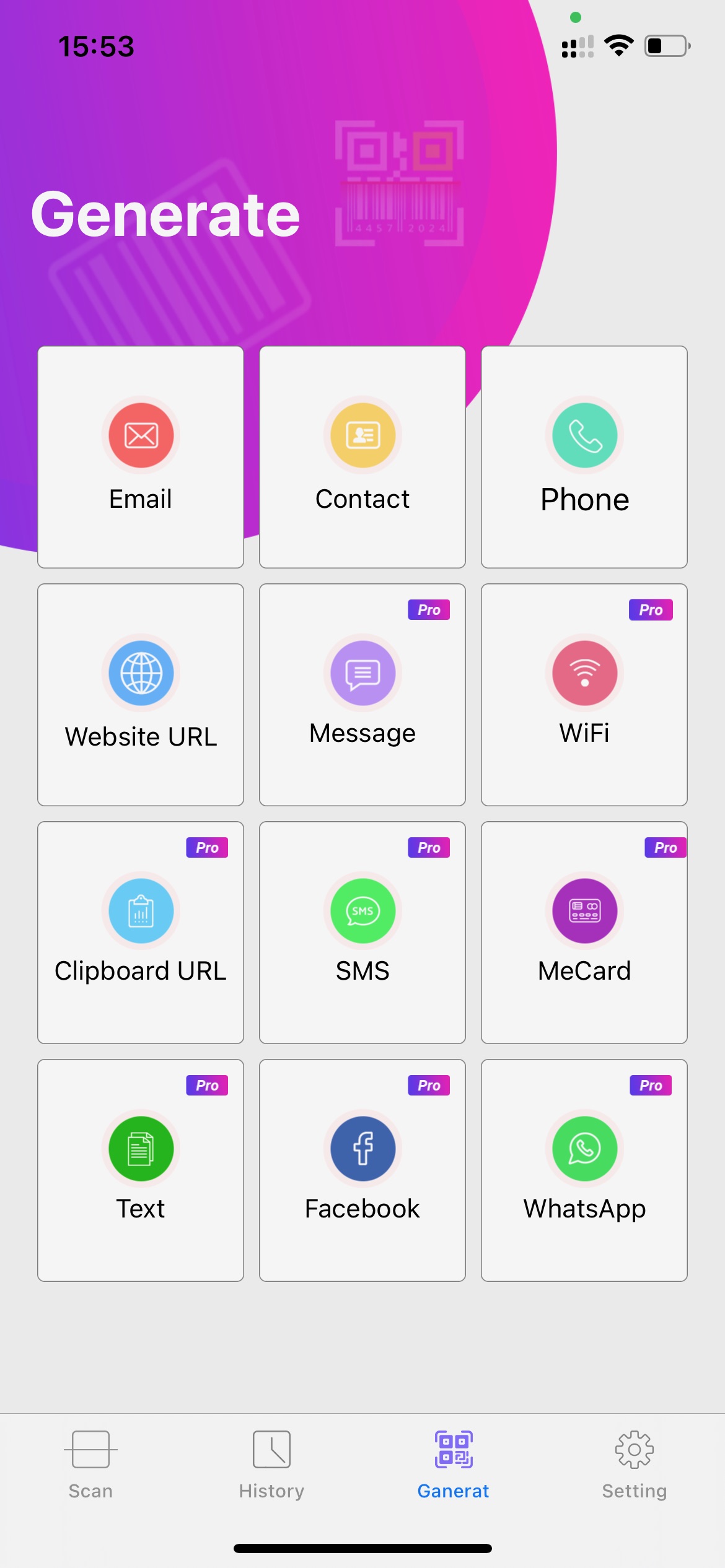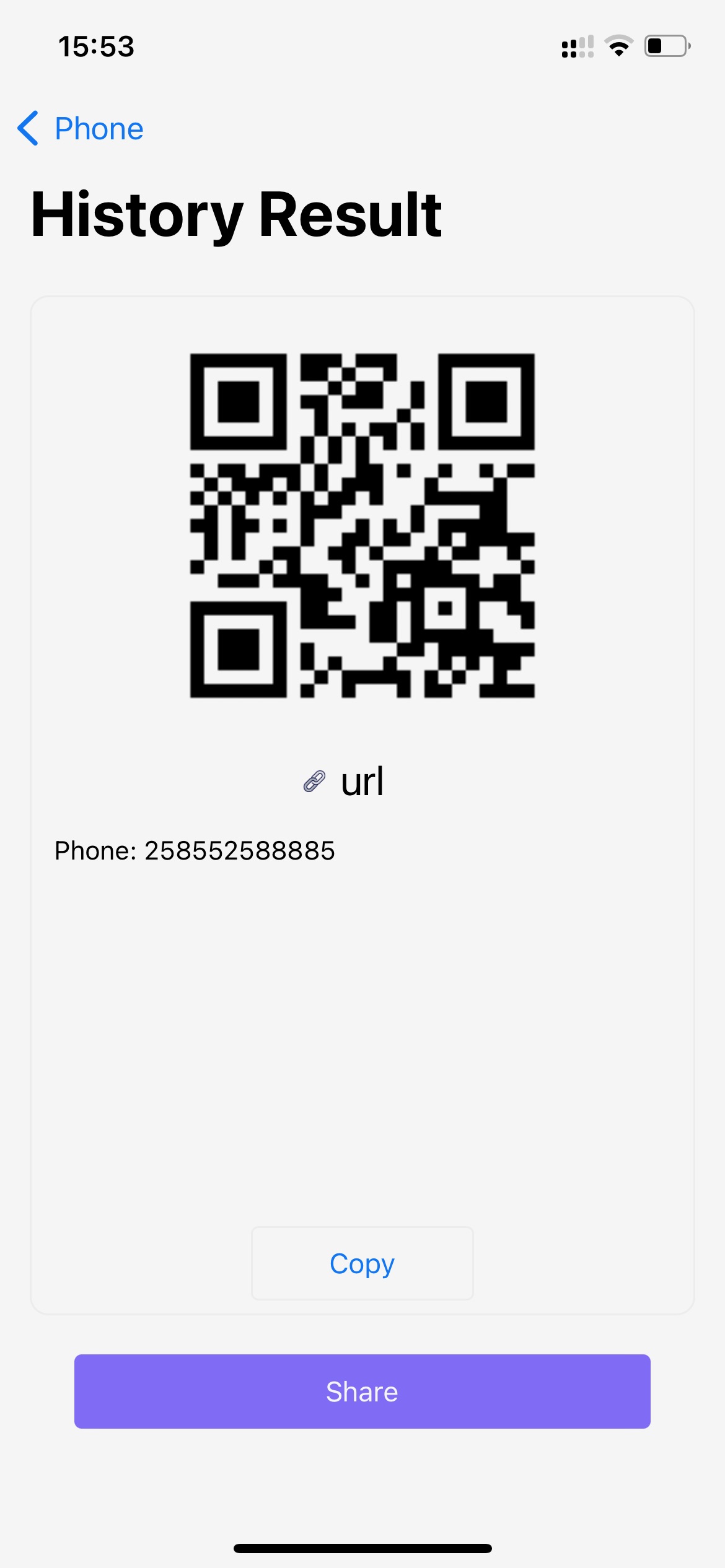 Make your QR code original using a large palette of colors and embellishments. Scan history will help you quickly find results you were interested in before. Create separate folders to organize the QR and barcodes you need.

My QRCode Generator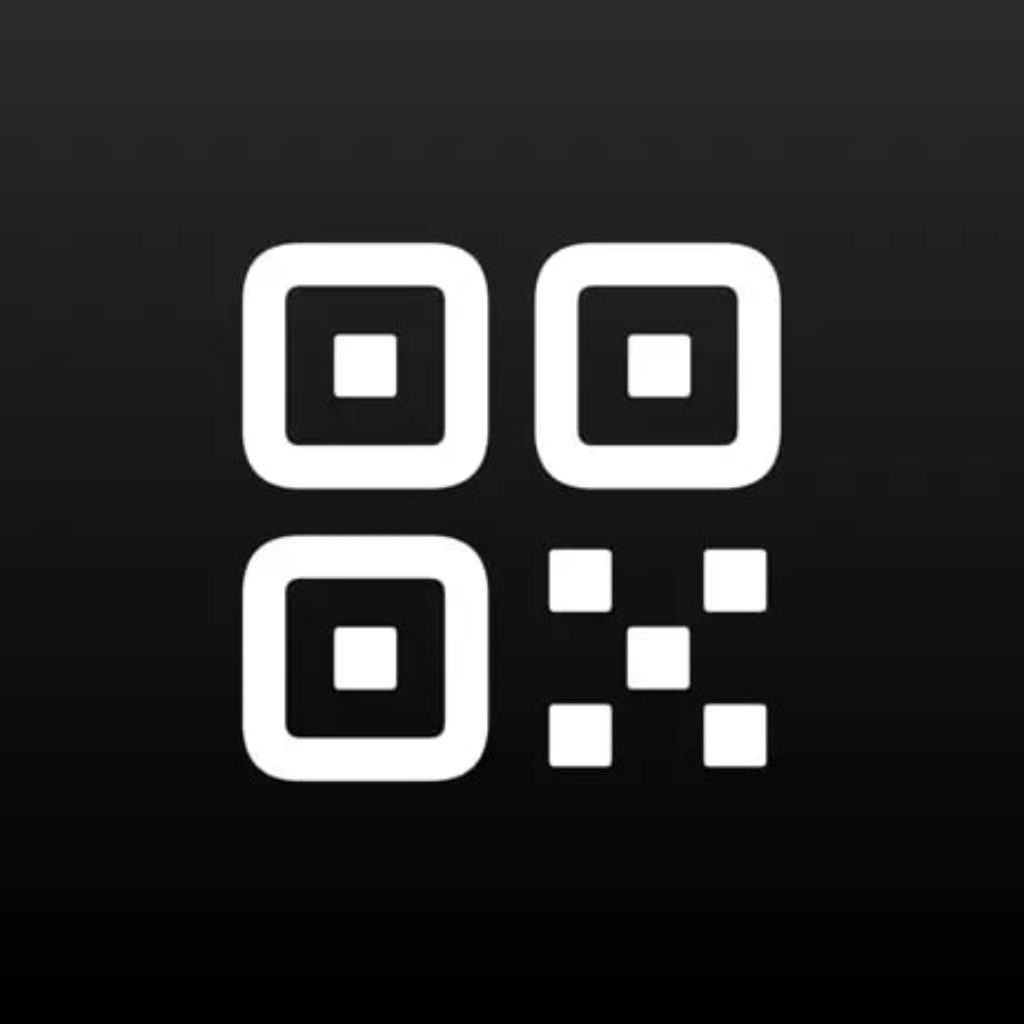 MyQRCode Generator is a free app for iPhone that helps to create QR codes. They are successfully used by many users of social networks, bloggers, and owners of online stores.
The created QR codes are suitable both for personal and public purposes. With its help, it is possible to find users' pages on Twitter and Instagram.
If you work in the sphere of medicine or arts, a QR code with the content of the actual information will be helpful.
The created QR code has no analogs and stands out against the background of other virtual codes. There are only 250 popular templates, a big color palette, and the possibility to add elements of decoration.
It takes only a few minutes to work on one code. After that, the generated code should be checked. It must pass the readability test so that any device can cope with this task. Your UR address must be written without errors.
Besides, in one click you will get information on how many people have scanned your code in the selected period. As soon as the code is claimed, you will receive a message.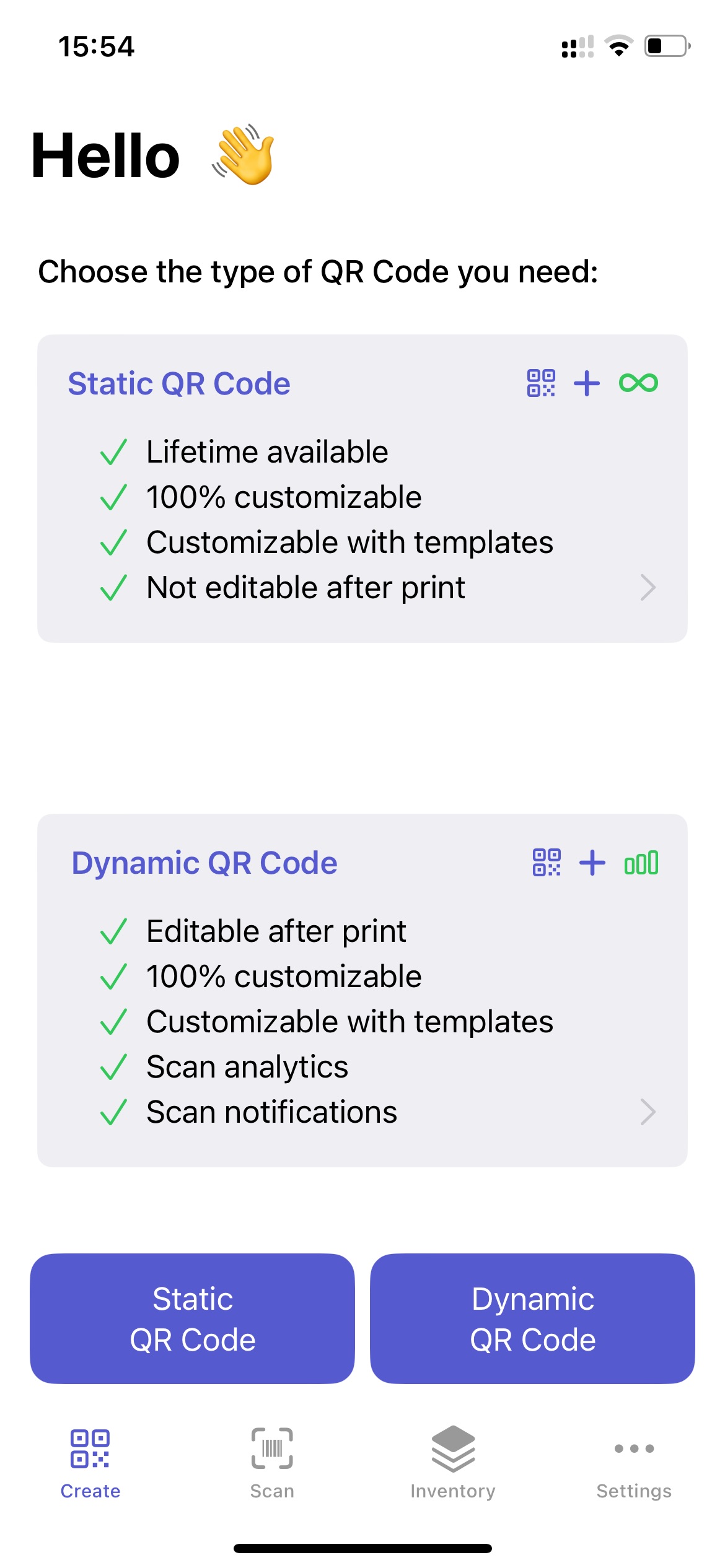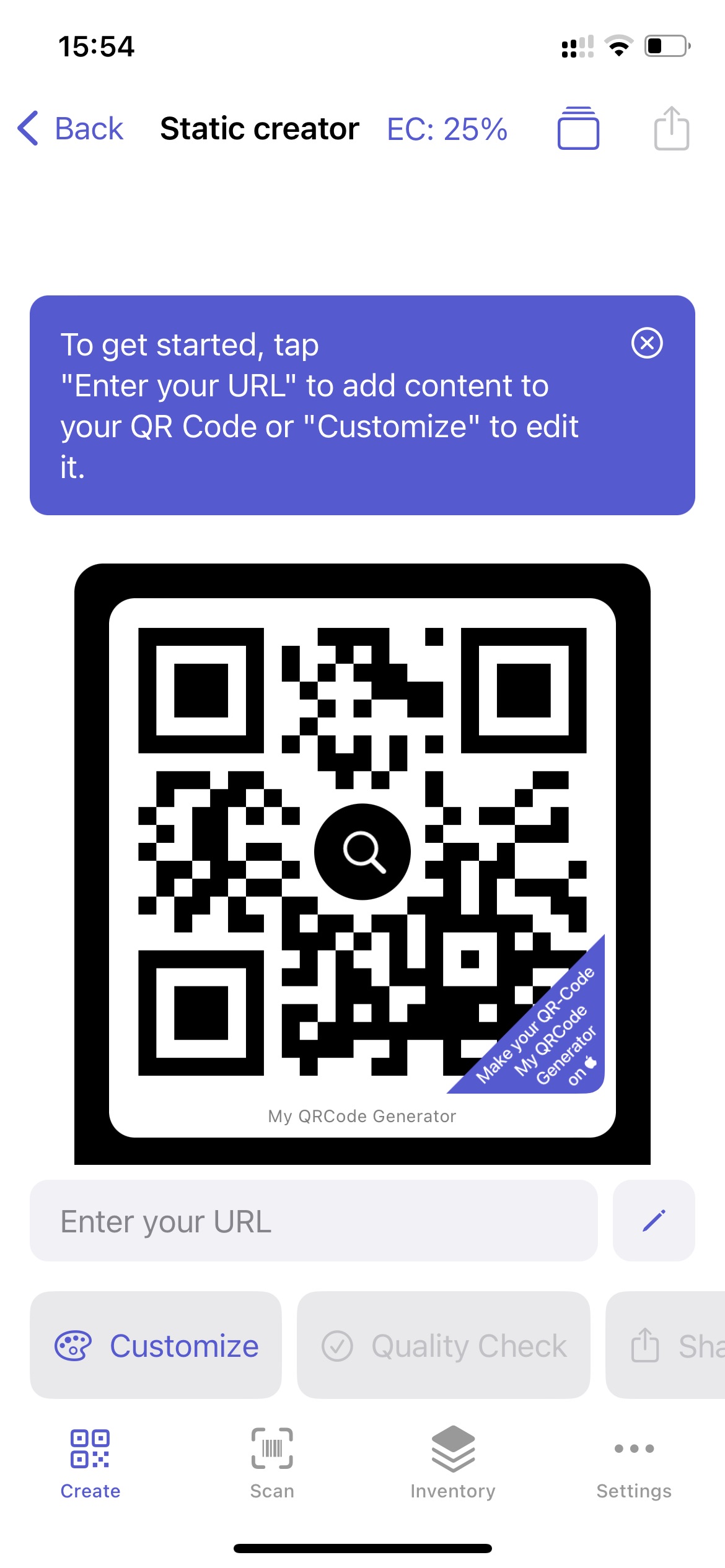 All generated codes are saved in the "History" section. This will make it easier to find and work with the codes you need.

QR Code Scanner 'n' Generator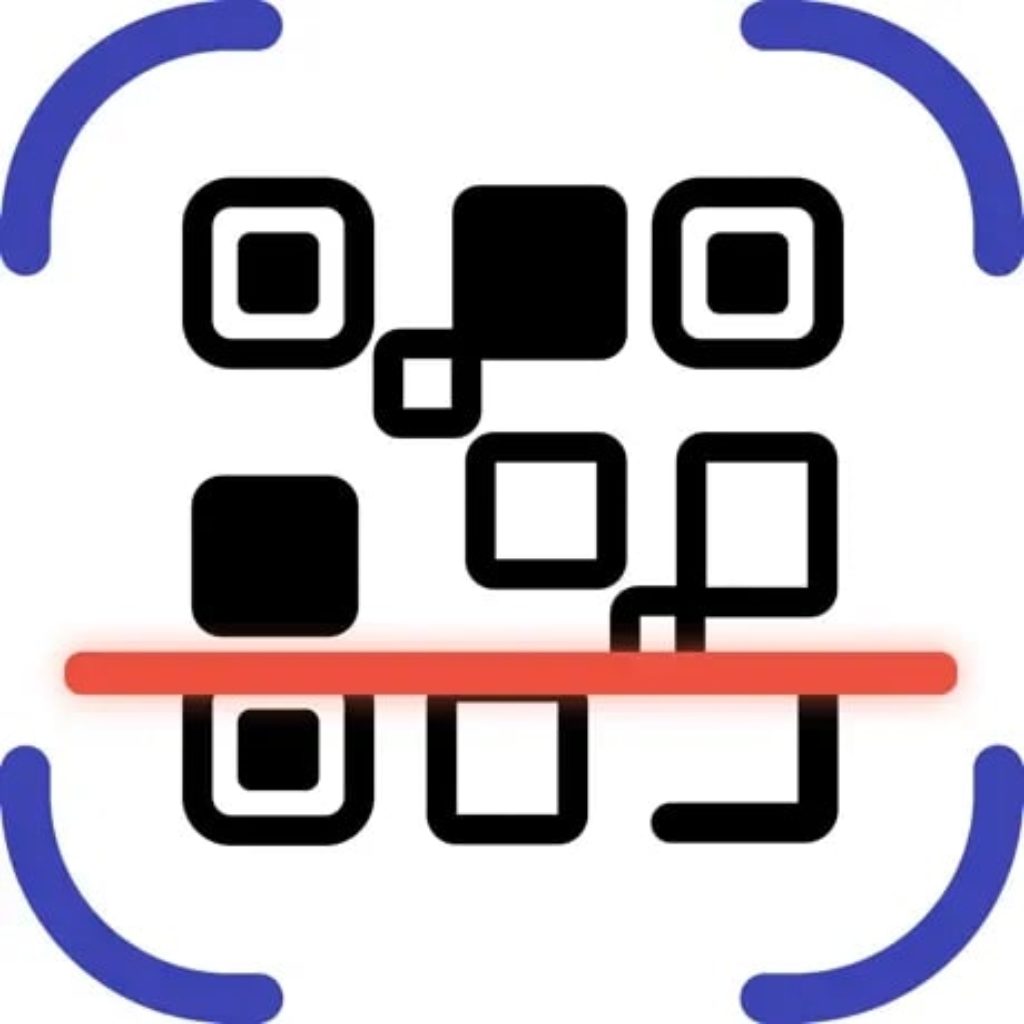 The most advanced app for checking and creating any QR codes. The developers of the program have taken care of the high speed and quality of the product.
With QR Code Scanner & Generator it will take no more than 5 minutes to create a unique QR code. There is no need to buy special equipment or to order the service from specialists.
Any user can create a QR code free of charge and in just a short time.
To scan a QR code on any goods, on the poster in public transport, or on the sign near the monument, it is enough to enter the app and choose this function. Then just point the camera to the code and wait for the link.
This program allows working with the codes, which are saved in the memory of your phone in the form of screenshots and photos.
To create a QR code, you need to select a suitable template and specify extra information. These codes are suitable for embedding in pages on social networks, blogs, and various websites.
With the help of QR codes, it is possible to simplify the use of e-mail, protect the WiFi network, and help clients to find suitable goods in internet stores.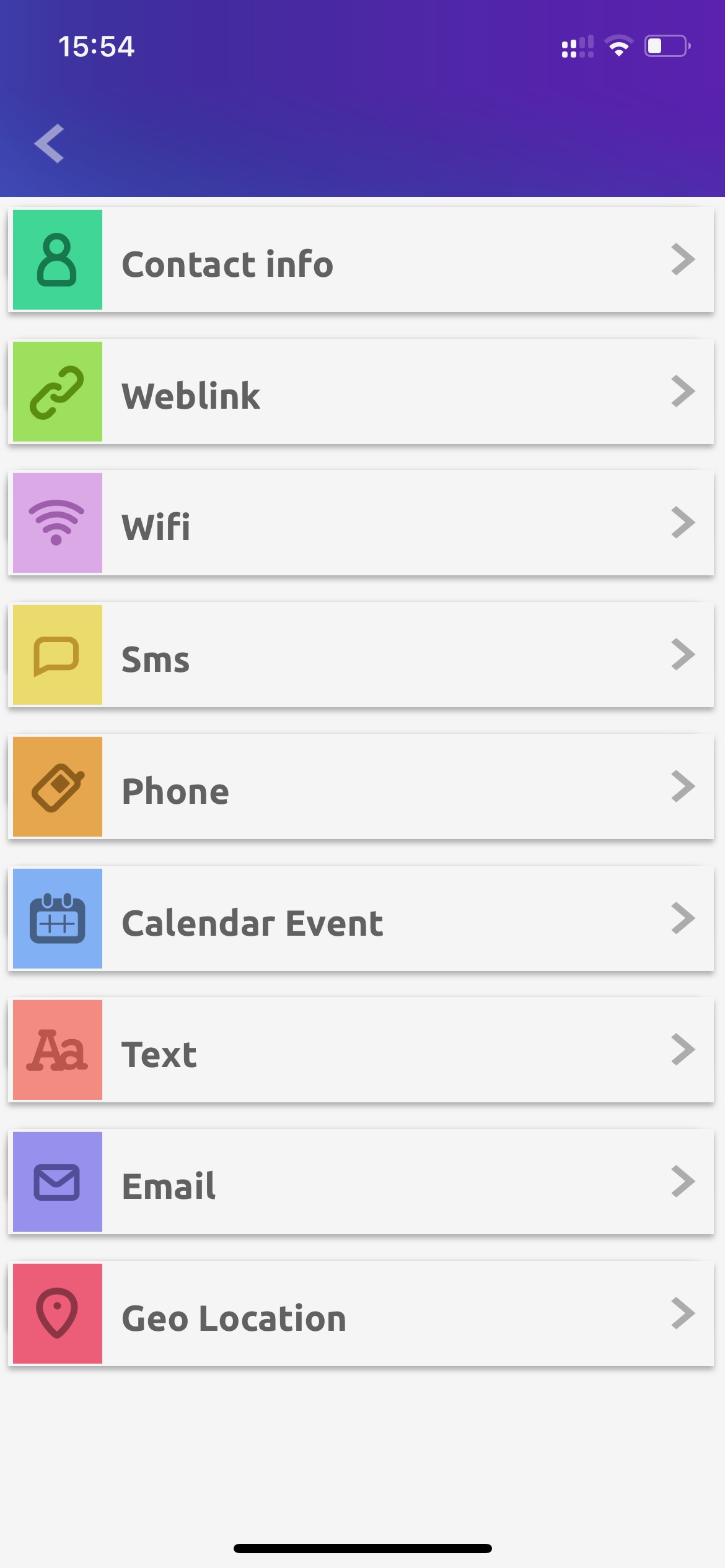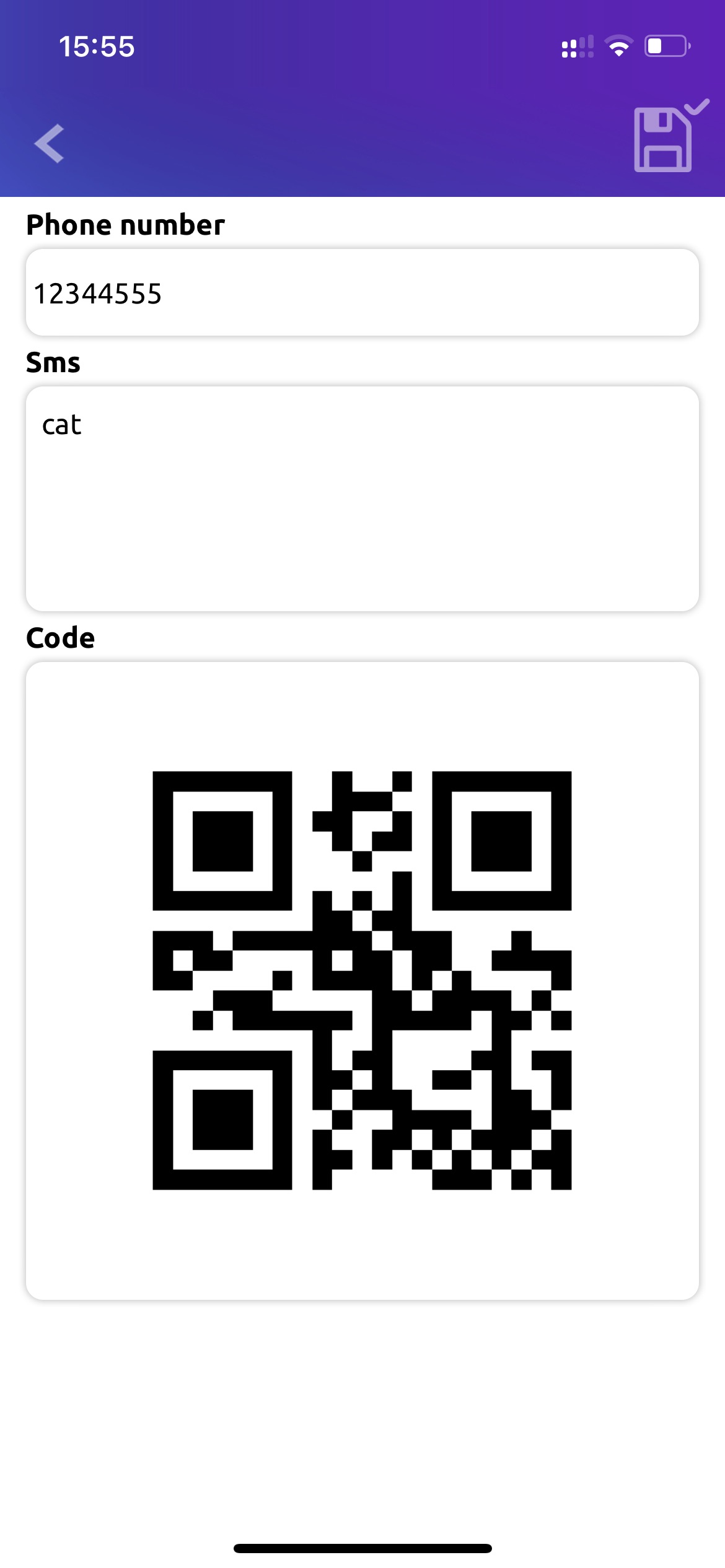 The scanner is convenient to use while traveling, on a trip, or on a tour in an unfamiliar city. Expand your possibilities with the QR Code Scanner & Generator.

Qr-Code Scanner & Creator App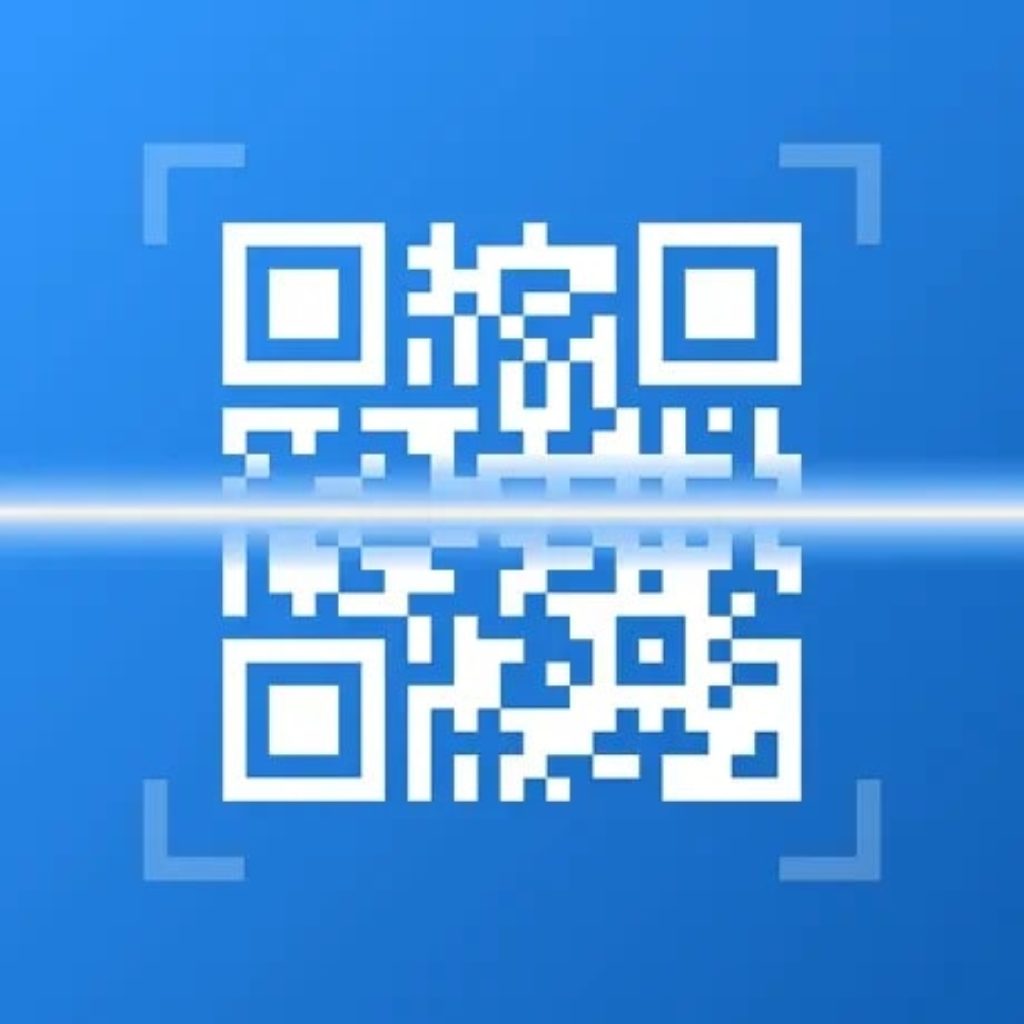 If you're thinking about finding the right pages on Instagram using a QR code, QR-Code Scanner & Creator will be an essential tool.
This app allows you to read different types of QR codes and barcodes without wasting time. The convenient user interface, menu with tips, and free version.
Use the scanner to work with banking products, medical documents, and documents from the archive.
Get extra information on lectures, and learn the history of a particular structure or monument. For this, you will need a phone with a camera. After a QR code hits the camera, you will instantly get information from a huge database.
Millions of goods, monuments, and food products are collected here. In case of a great amount of work switch to the batch mode. This will simplify and speed up the process.
To make sure you have all the items you need at your fingertips, sort the saved codes into individual folders. Now you will quickly find the virtual code you are looking for. The entire search history will also be cataloged.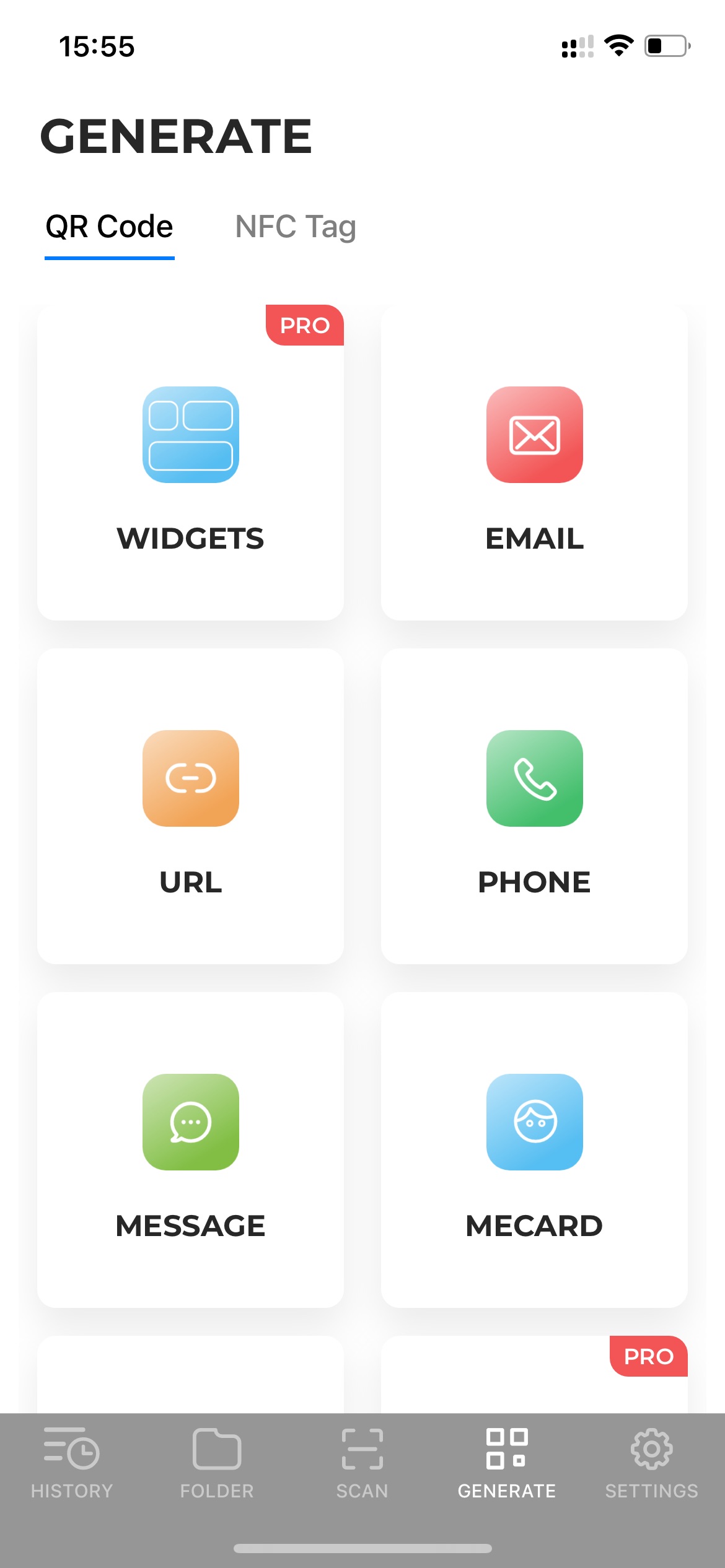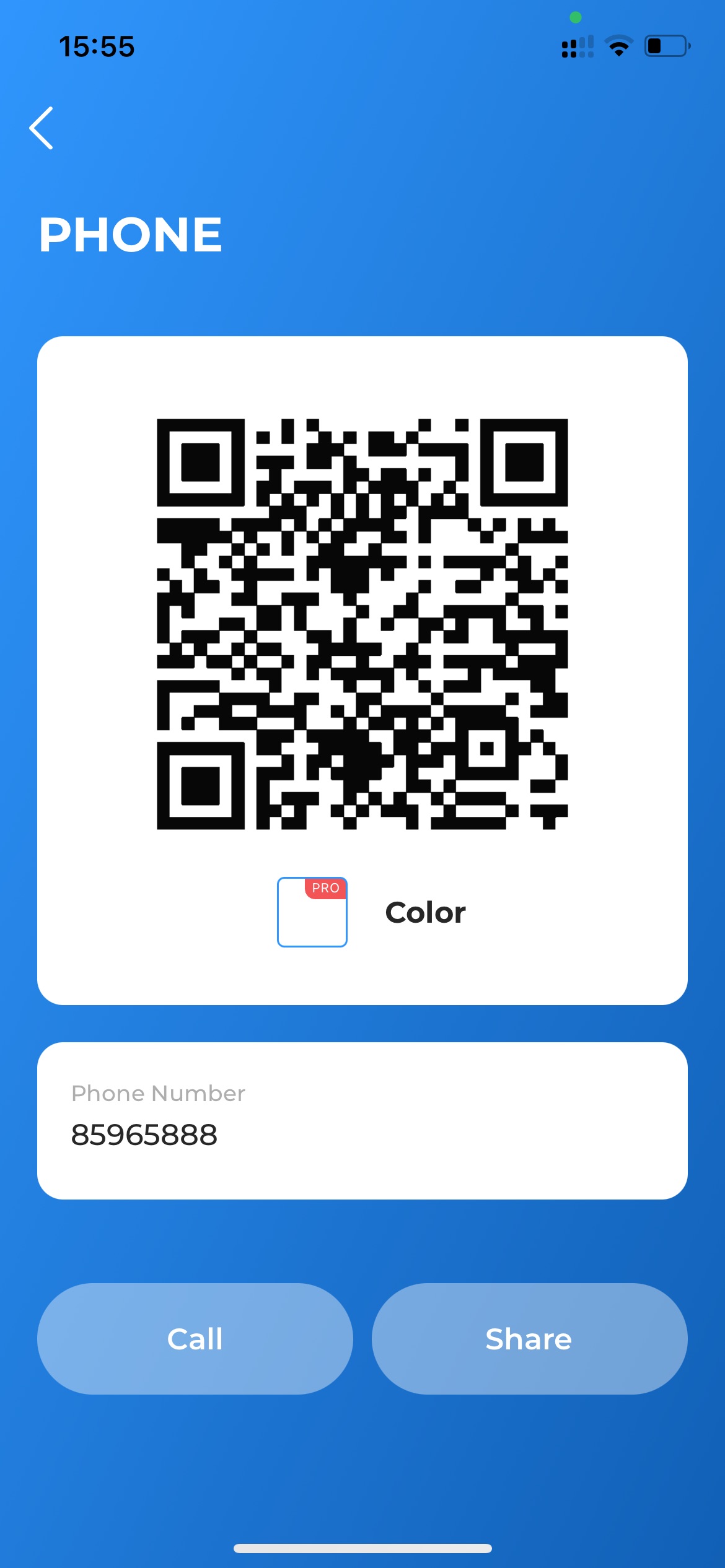 Send interesting QR codes to your friends and family members via e-mail, messengers, and social networks. To keep your personal data safe, create a strong password to log in to QR-Code Scanner & Creator.

You may also like: 10 Free Temporary Email Generators for Android & iOS
QR TIGER QR Code Generator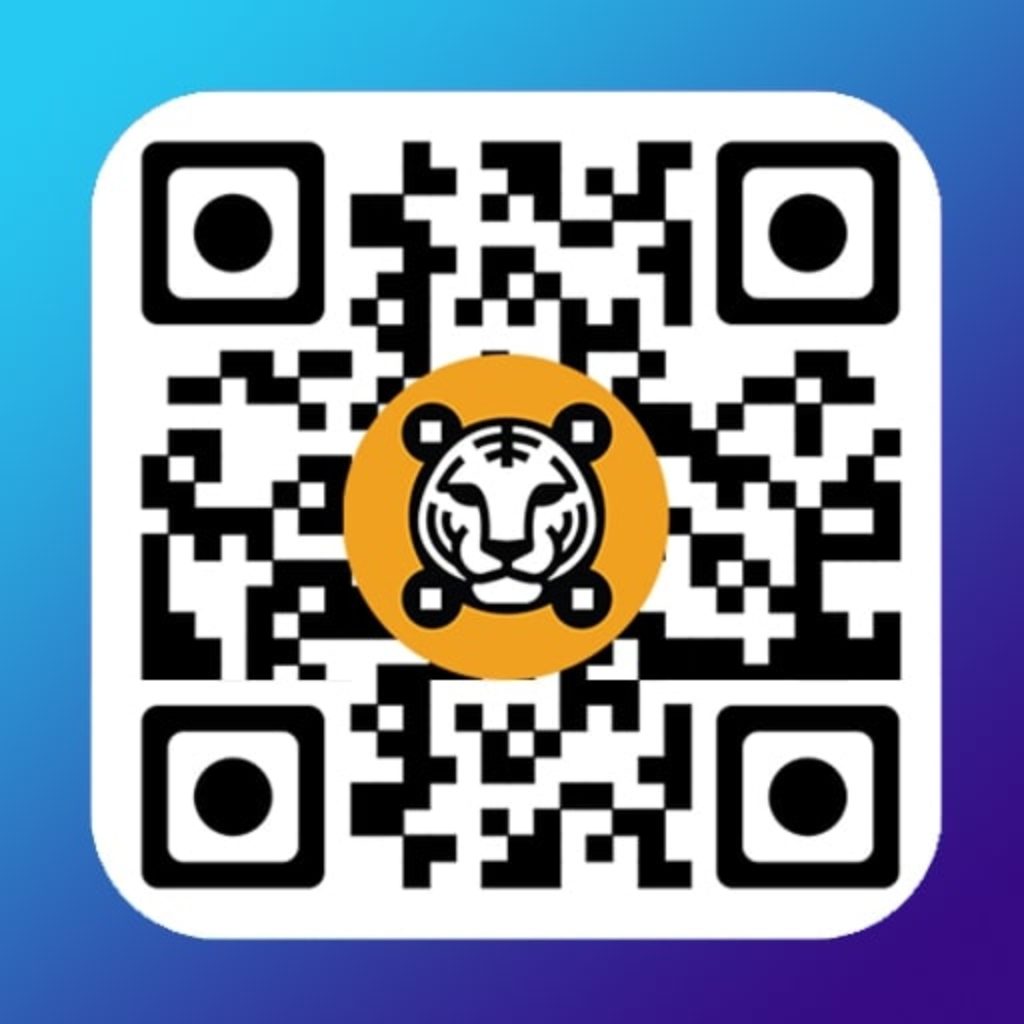 The app contains the 2 most important and useful functions. Based on QR Tiger QR Code Generator you will be able to create an unlimited number of QR codes every day.
This app is also designed for quick response to already ready codes. The app can be used for different purposes. Learn all about your favorite products and foods. Use extra features offered by the creators of movies and books.
Bring children's toys to life, and get a free virtual tour. All this is available by scanning QR codes. Use the codes if you've started your own business, run a social media page, or are a famous blogger. Attract customers, and make it easier to find any information.
A ready-made QR code will perfectly fit your purpose. You can choose any color, add a business logo, or emphasize an individual brand. Encrypt your phone number, business card, and WiFi access.
Keeping the appearance of the code, you can change the URL as many times as necessary. This is handy if you need to change the link and the QR codes have already been printed or sent in large quantities.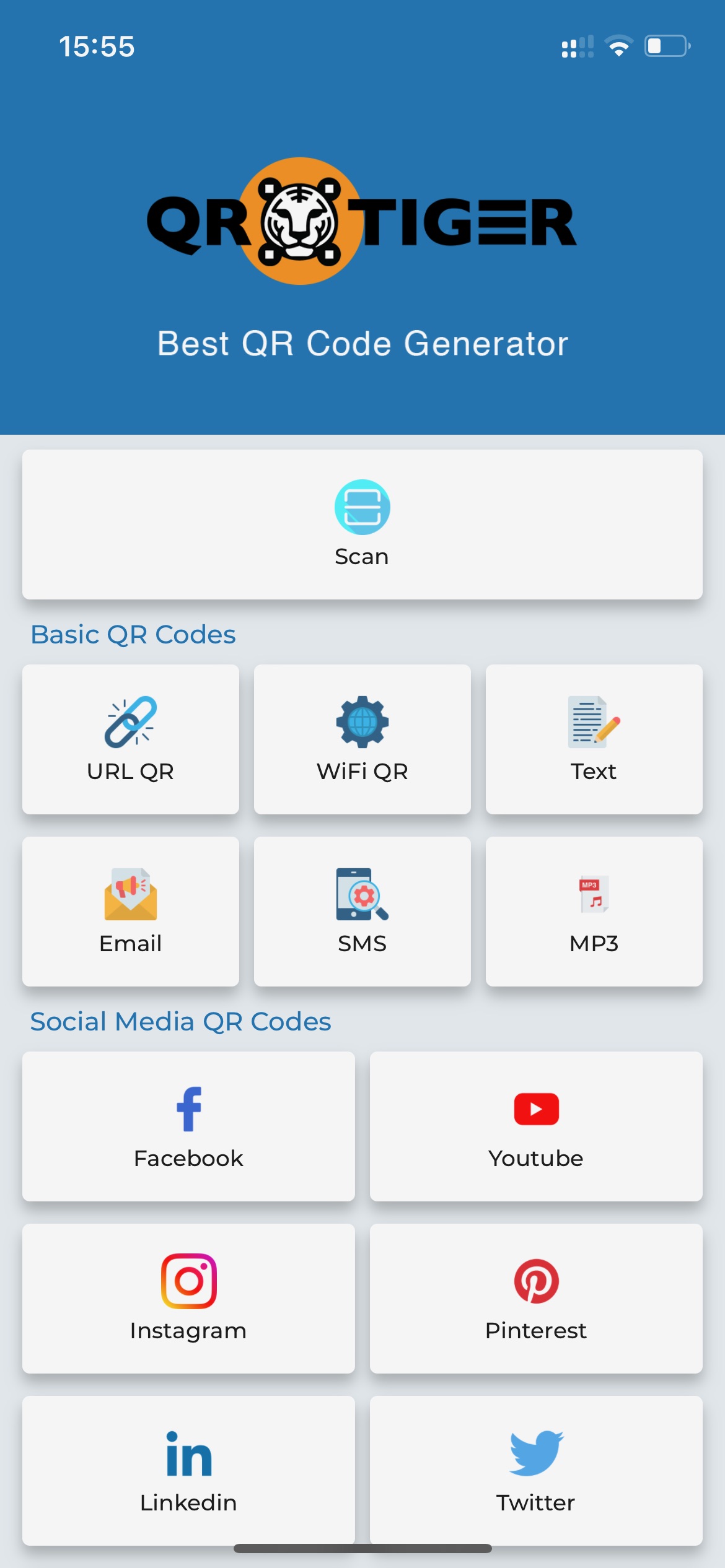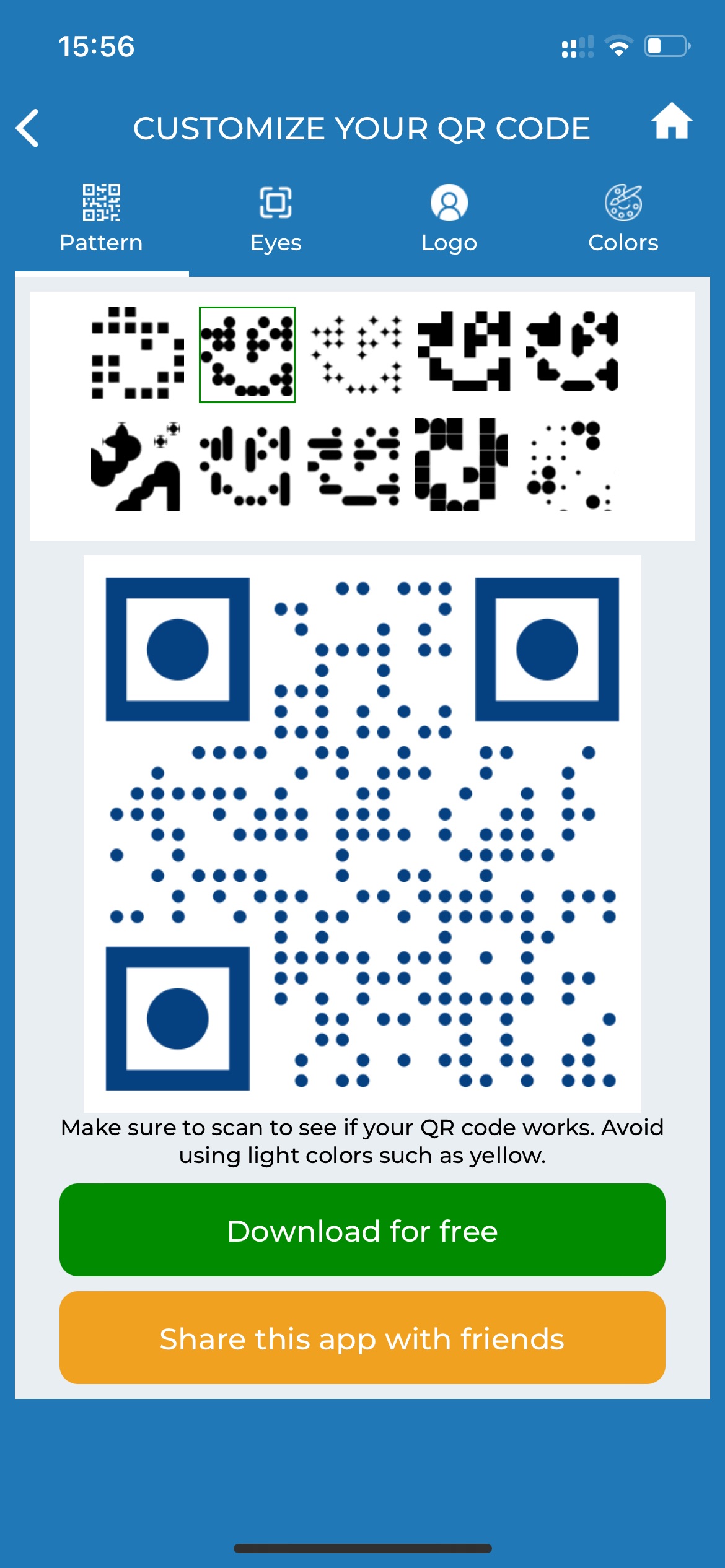 Know exactly how many users are interested in your code. You can find out which city users were more active. A free QR code scanner and generator are at your disposal.



Barcode And QR Code Generator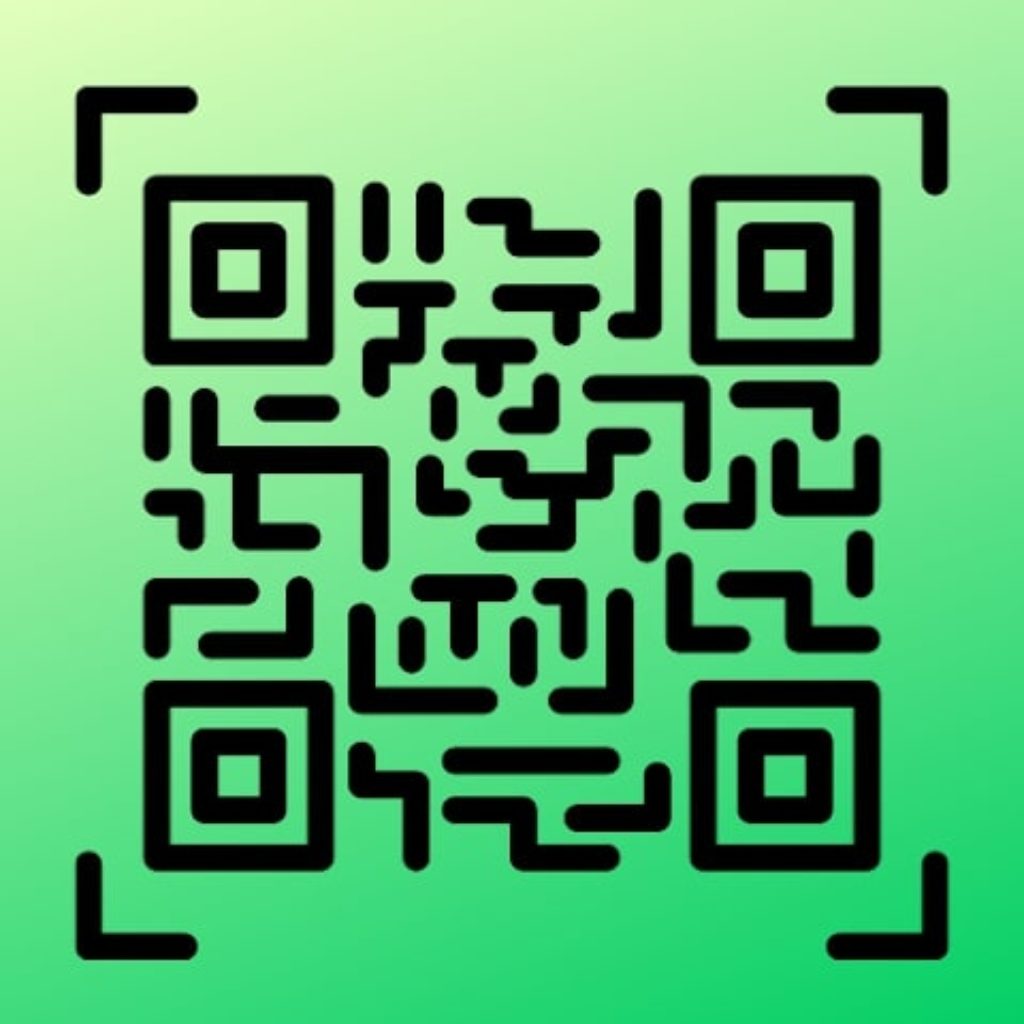 This app contains the most complete set of tools for working with virtual codes. Create unique barcodes and QR codes. Read codes that appear on labels, historical monuments, and in the online space.
One app for full-featured code work. It supports almost all kinds of codes: for websites, prints, cell phones, and email. You don't need to install extra programs to find out all the vCard information or access WiFi.
You need to select an option and language to work. You can use templates to create QR codes. They are suitable for all types of codes and allow you to do all the work without errors in the URL link.
You will find the codes you were looking for earlier in the history of the app at any time. You can create virtual business cards with a QR code. This will help interested persons to find your contacts. Barcodes are produced in a few minutes and are ready for use.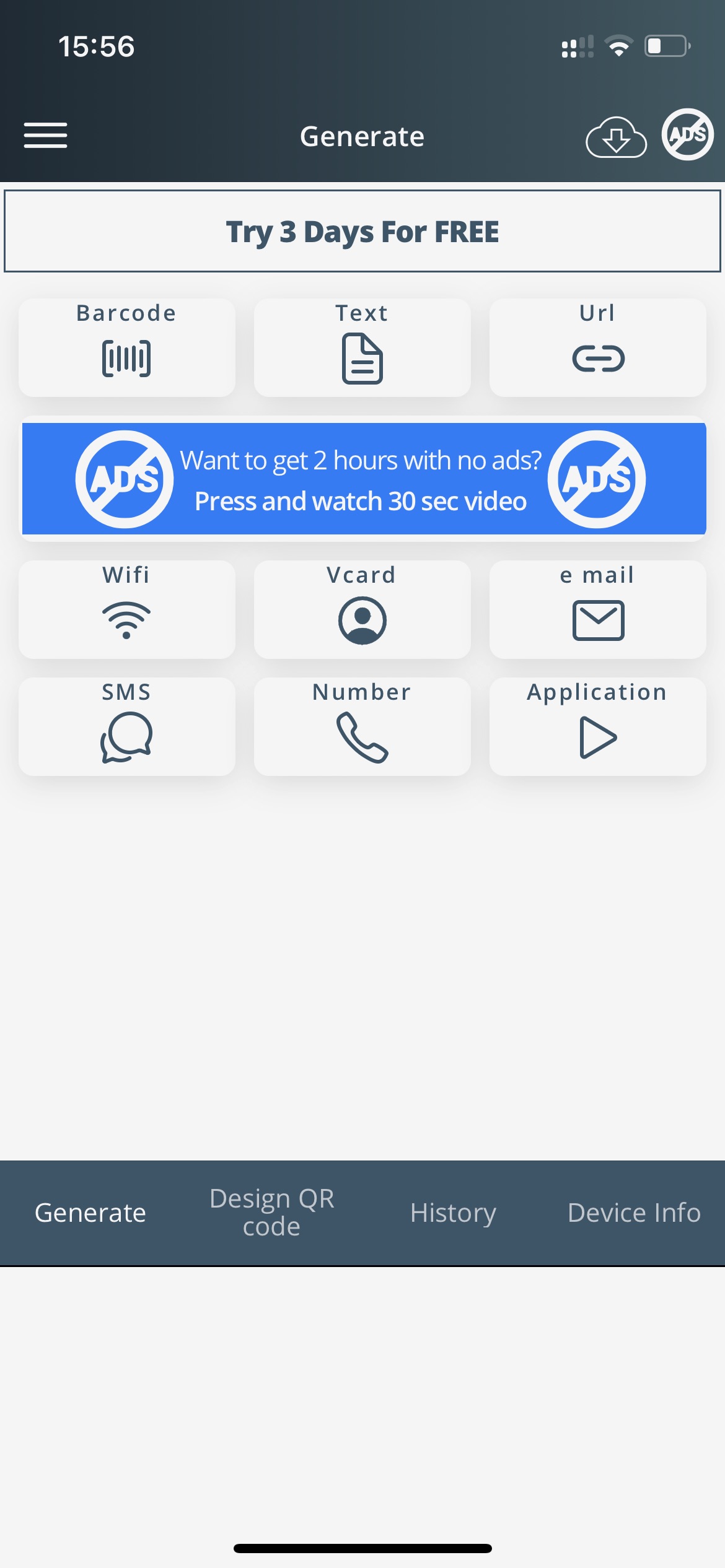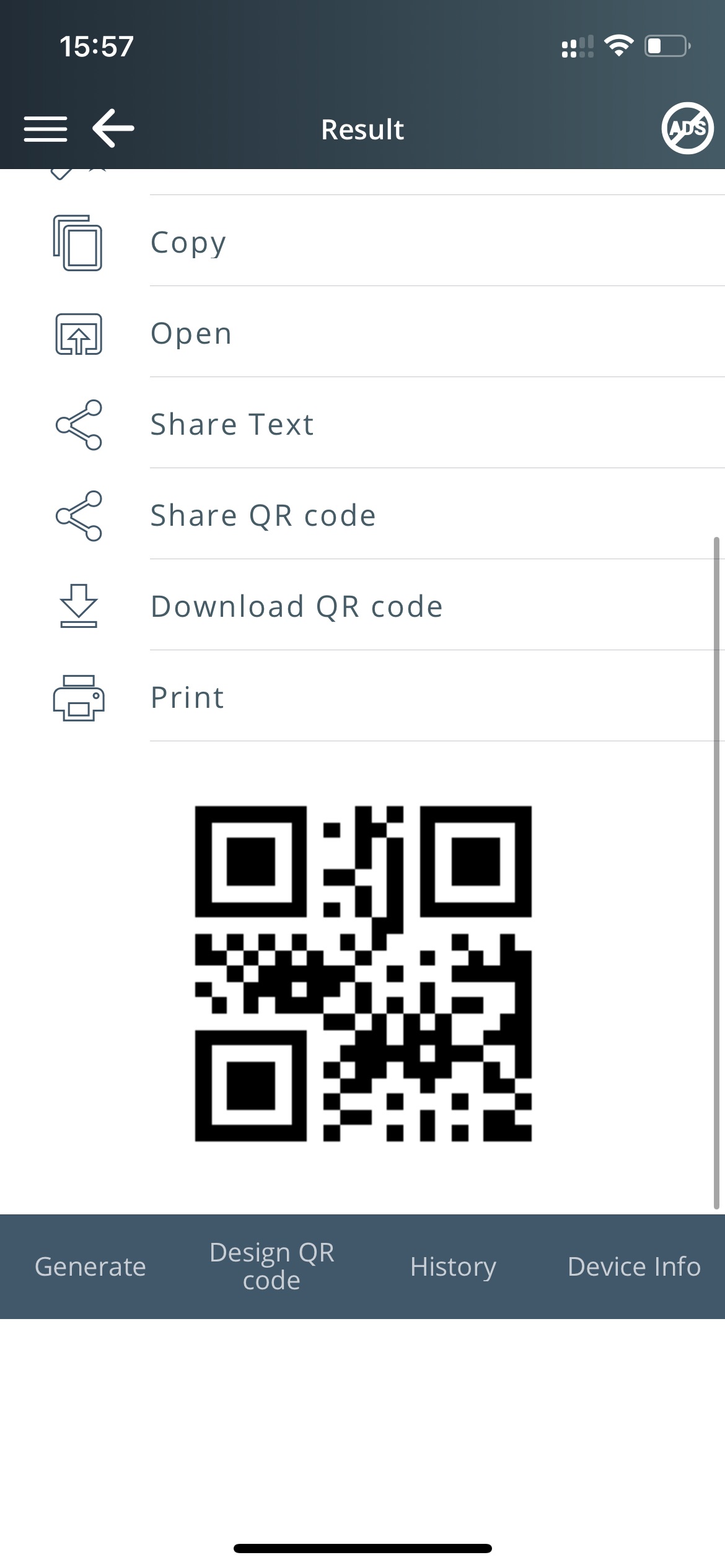 Barcodes and QR codes are read by a camera. Simply point it at the desired area to follow the link. The app requires 15 MB to install but is just as powerful as other similar products.


QR Code Generator by bitly
A simple and convenient internet portal for creating universal QR codes. The main nuances of using and generating QR codes both in everyday life and in the professional sphere are simply stated here.
Go to QR Code Generator by bitly and get simple instructions on how to use the codes at their full capacity. They can be used to tag food, goods, information sources, and works of art.
By scanning the suggested code, you will be directed to an encrypted link. In one movement you will be able to get all the necessary data just by pointing your smartphone camera to the QR code.
No special equipment is required to create the codes: all the tools can be found here. All work is free. Behind the generated codes you can hide a link to a website or a virtual information source, any text, address, and contact details.
Please note that you will not be able to make changes after the end of the work. Also, you will not have access to the data, as far as your code is in demand.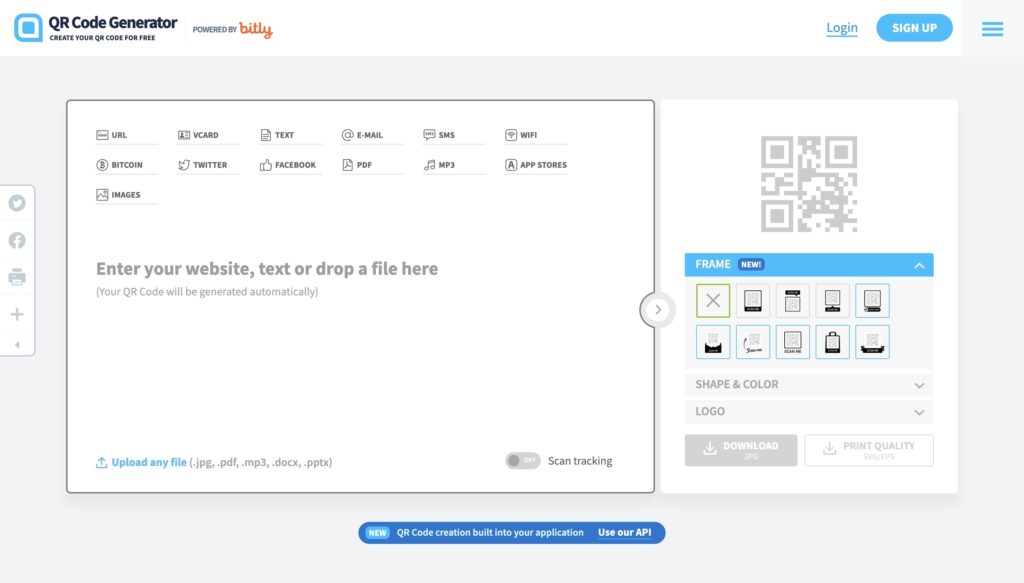 Use universal layouts, you can change the initial color of the code and its design if you want. Ready-made codes can be used for a long time. You won't have to worry about the end of their functioning.

QR Code Generator
To master the full-fledged use of QR codes, you will need the help of professionals. The site https://goqr.me/ covers the most important questions about working with codes. They can be used for the most of actions in the Internet space.
Open links to other websites, watch films, and listen to popular music. Increase the number of potential customers and buyers if you own a store or business. Simply let your friends scan the QR code so they can access the WiFi network.
To create a QR code, you must choose the type of information encrypted. It can be any site, a link to a page in social networks, or an internet store. On the basis of the codes, it is possible to create virtual business cards and to open an e-mail without a password.
Next, it is necessary to fill in all fields so that the code works correctly for a long time. Complement your code with unusual colors, frames, and ornaments. You can even put your company logo or your initials.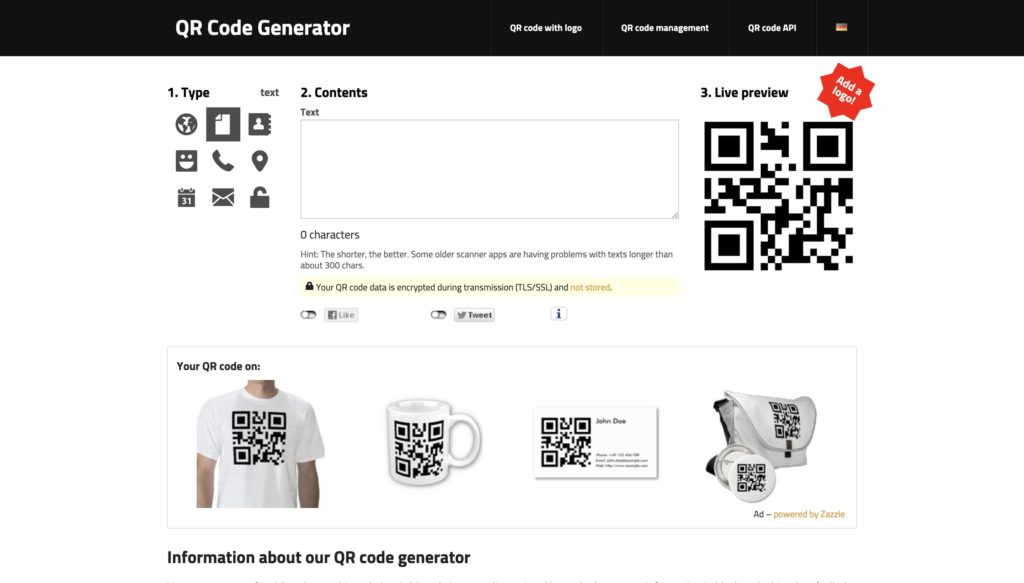 Let it be different, which will make it more colorful and attractive. Then click "Create" and upload the finished code. No one but you will be able to use this code.

ME-QR
Create QR codes in any quantity. Manage and edit them as needed at any time. https://me-qr.com/ helps inexperienced users create and analyze codes. You can always check how well any of the generated codes work.
The creation of a working QR code takes place in 3 steps. First, the user needs to choose the type of code. It can be a URL link to the attached site, a WiFi password, a PDF document, or a business card.
Besides, you can include your contact information, and links to your Instagram, Facebook, Tik Tok profiles. Now you can even leave links to crypto payments and electronic wallets. The scope of the codes is vast, and their use is as simple as possible.
The site works for free. Anyone can use the services without going through registration. Next, you need to fill in the rest of the boxes and click "Create". After that, download the ready code and use it for its intended purpose.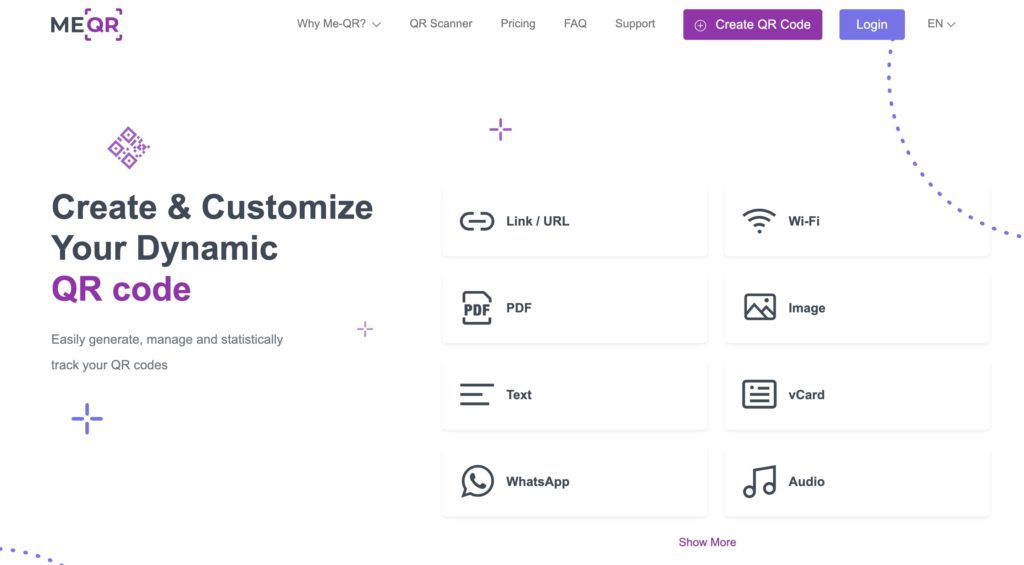 The site contains ads, but buying a premium version can solve this problem. QR codes open new possibilities for you. Try it and you will surely appreciate this function.

QR Planet
Do you want to learn how to create QR codes quickly and without mistakes? Need a tool that allows you to scan codes in real-time? The online service QR Planet allows you to do it anonymously and for free.
You can use it to create working codes in various formats. It is an intermediate link between you and your customers, of which only you will be aware. The platform is easy to use, so it is suitable for beginners and experienced users alike.
Equip your business card with an original QR code. Access apps and online stores directly by scanning the code. Share text documents and links to video and audio files with other users. All codes have an individual design.
You can always make changes: change the color scheme, print your logo or brand. If you need to change the primary URL, use a dynamic code. In this case, the QR code won't change and you won't have to make any changes to the printed product.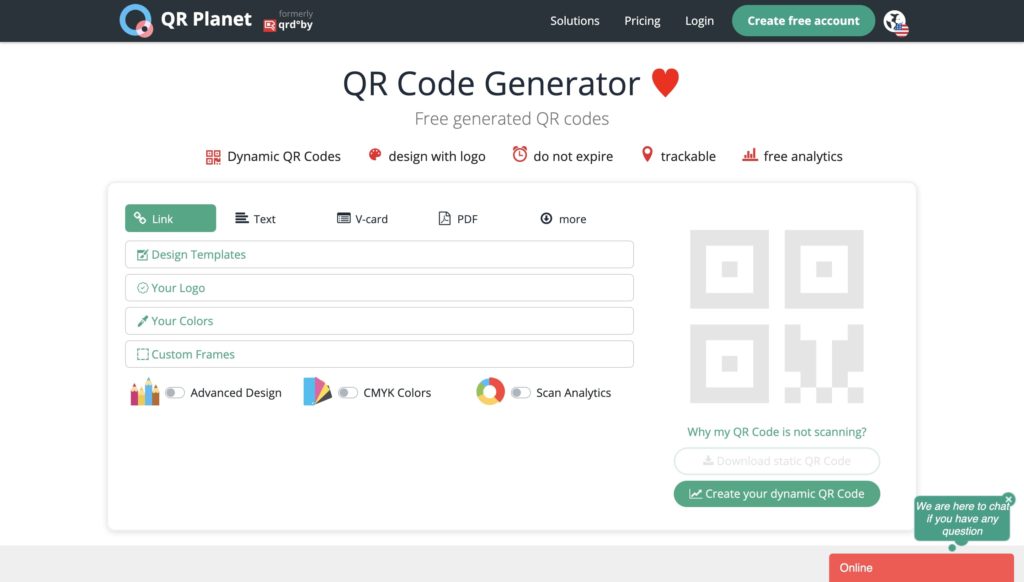 To be able to track the workflow, get summary data on the demand for the code. Find out how many times it has been scanned per day, week, or month. This will allow you to determine how effective the advertising works and how many users are interested in your product.

You may also like: 15 Best Two-Factor Authentication (2FA) Apps for Android & iOS
QRstuff
A free site for generating QR codes. Make information as accessible as possible with a virtual code. It can be placed on any printed product, mark a work of art, or a building. On the Internet, it is used to easily find people on social networks, and promote your brand or platform.
QRstuff helps thousands of users all over the world to get acquainted with QR codes closer. The whole job takes about a minute. The finished codes are your property and are not shared with other services.
The most popular types of codes are the following: a site URL, a test file in different formats, and audio and video materials.
Besides, QR codes are often used to download apps and connect to WiFi networks. Make your business card as relevant as possible. Mark your initials, brand, and company logo. Include your email and phone number.
To make your code stand out from others, make it bright and unusual. You will need a color palette and our collection of ornaments for this.
Two types of codes are available for creation. A static QR code cannot be changed after it has been saved. It is also not analyzable and traceable. The dynamic code is for users, who are planning to change its type while actively using it.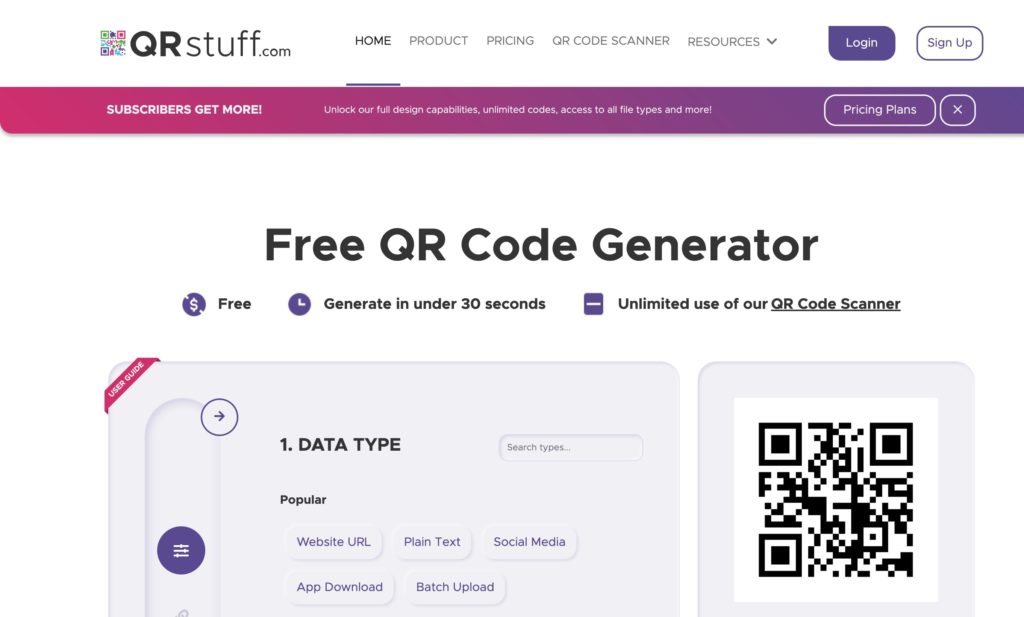 This online platform will help to get ready-made code at any time and for any purpose.