An integral part of the modern era is social media, which allows you to express your thoughts in any form you like. You can do it in the photo or video format, or simply post your thoughts in text form.
Yet, you can show your originality and use these free quote maker apps for Android & iOS. You will be able to present your thoughts to the world in a creative manner and achieve the desired effect.
Are you going to invite your friends to a party? Surprise them with created quotes added to invitations using these best invitation card maker apps.
Quotes Creator – Quote Writer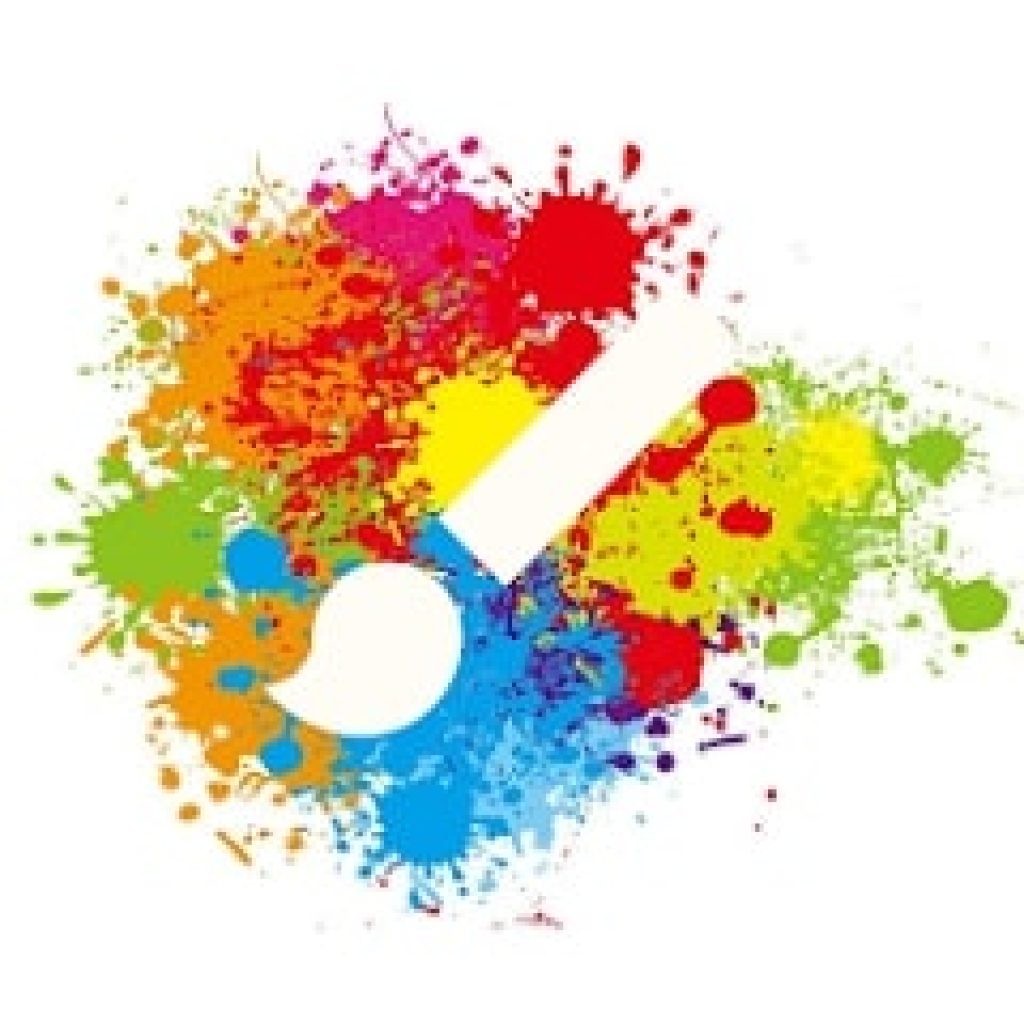 Quotes creator is a free app for stylish quote design. Do you have something to tell the world?
Enjoying your readers with content or looking for a way to attract customers? Format the text with your favorite color, font, and outline, and customize the size.
Then pick an HD background from your collection, add a photo from the gallery, or limit yourself to a monochrome cover in any shade. It's easy to get inspired and find the right text in the quote library.
With templates, you can design a statement in a few clicks. The resulting images have many uses: posts (photos with the quote or individual image captions), regular motivational quotes, account covers, branded watermarks or logos, and wallpaper.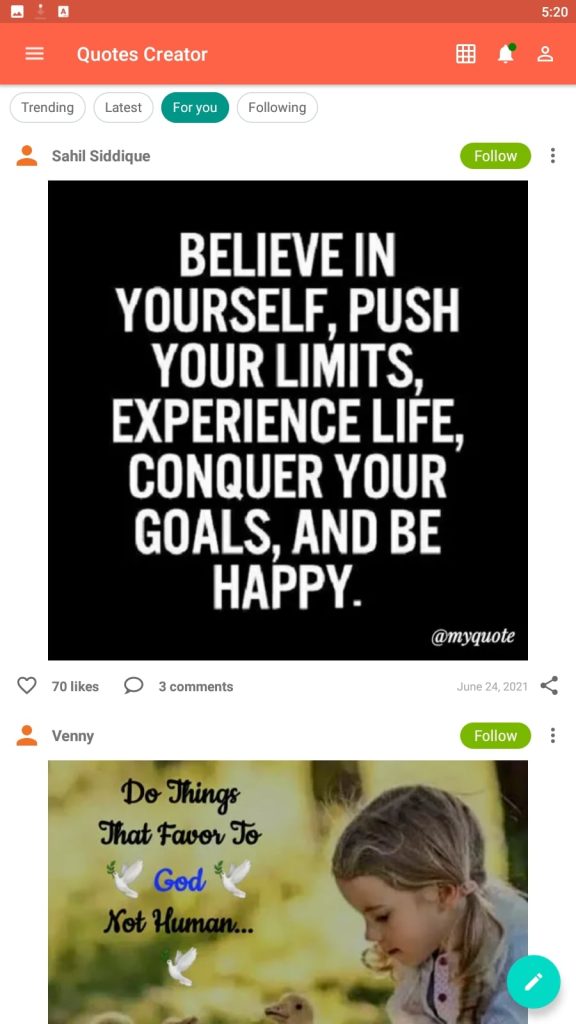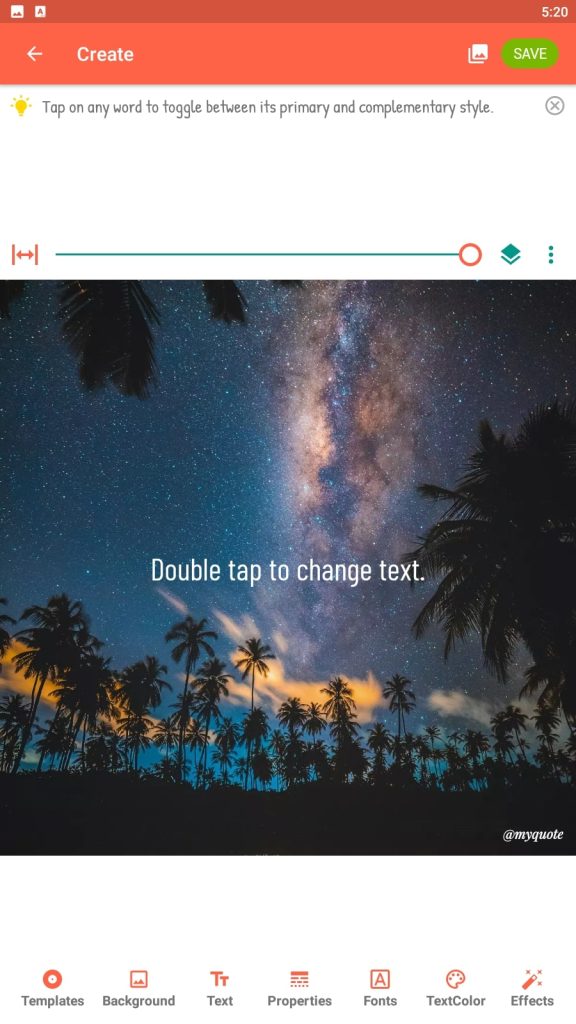 Share the result on any social media or messenger. Your style will be recognizable!

You may also like: 11 Best Poster Maker Apps for Android & iOS
QuoteLab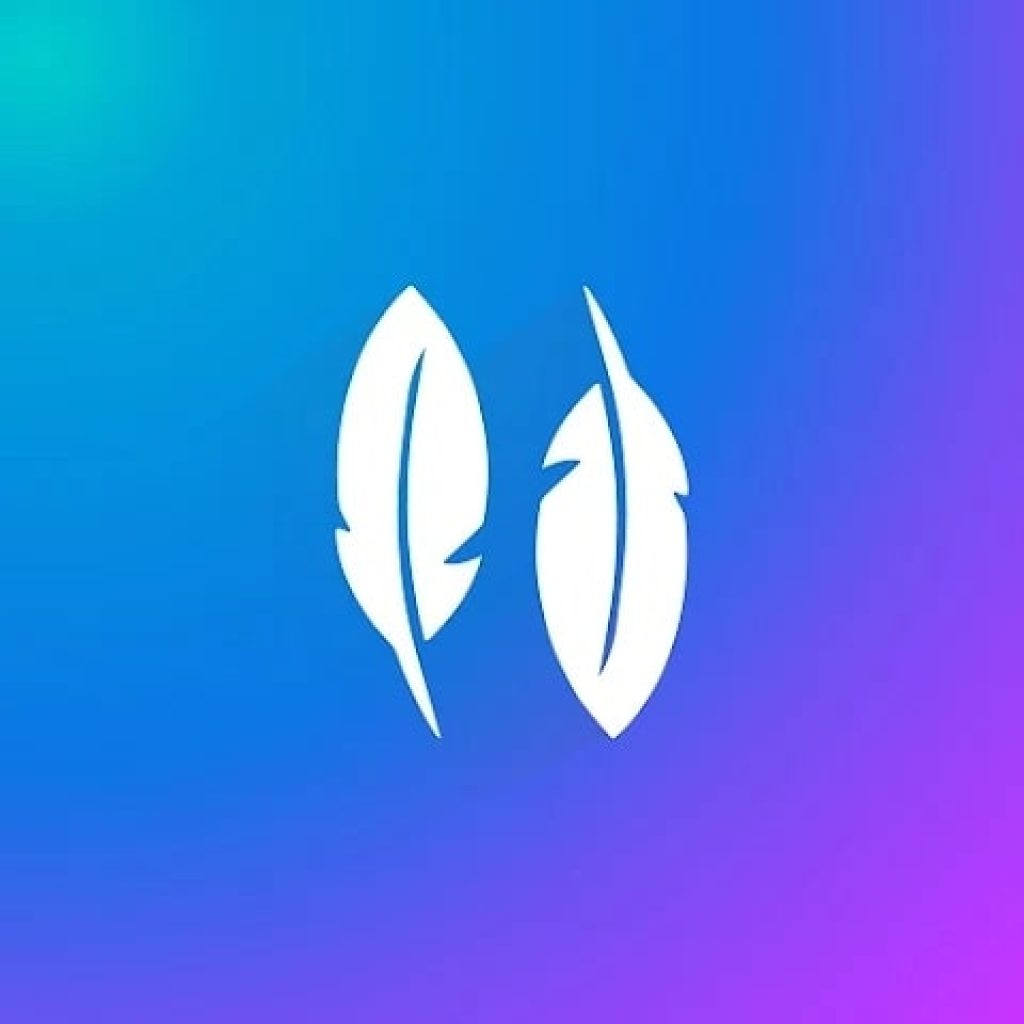 QuoteLab is a professional app for working with images and text.
Quotes inspire and motivate us. We want to share them with all our followers on social networks or save them to our phones.
In the app, you have access to a library of sayings of celebrities, scientists, and public figures. Format the desired text: select the background, font, size, and color.
The app has a fairly strong image editor. Put text on a photo and format it to your liking. With an intuitive interface, you won't have any difficulties. Save your favorite quotes and pictures to your favorites so they're always at your fingertips.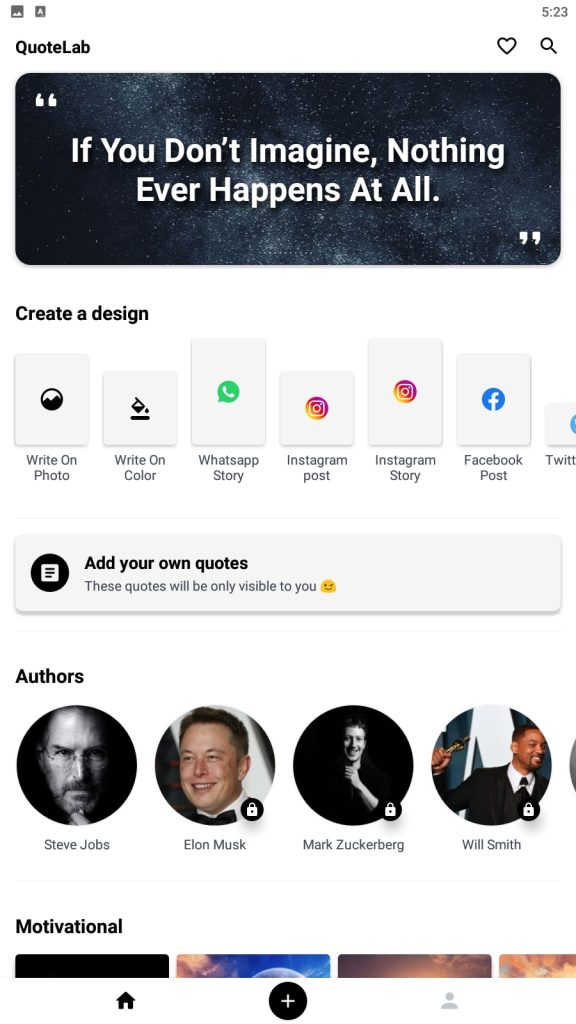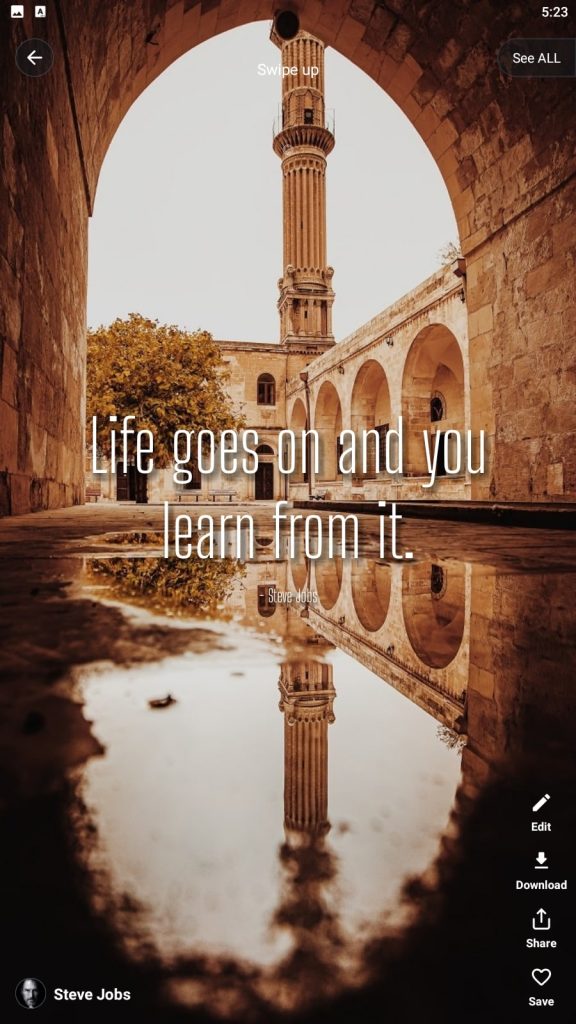 Create a collection and download it to your phone, so you can be independent of the Internet. Don't forget to share the result!

Quote Maker – Graphic Design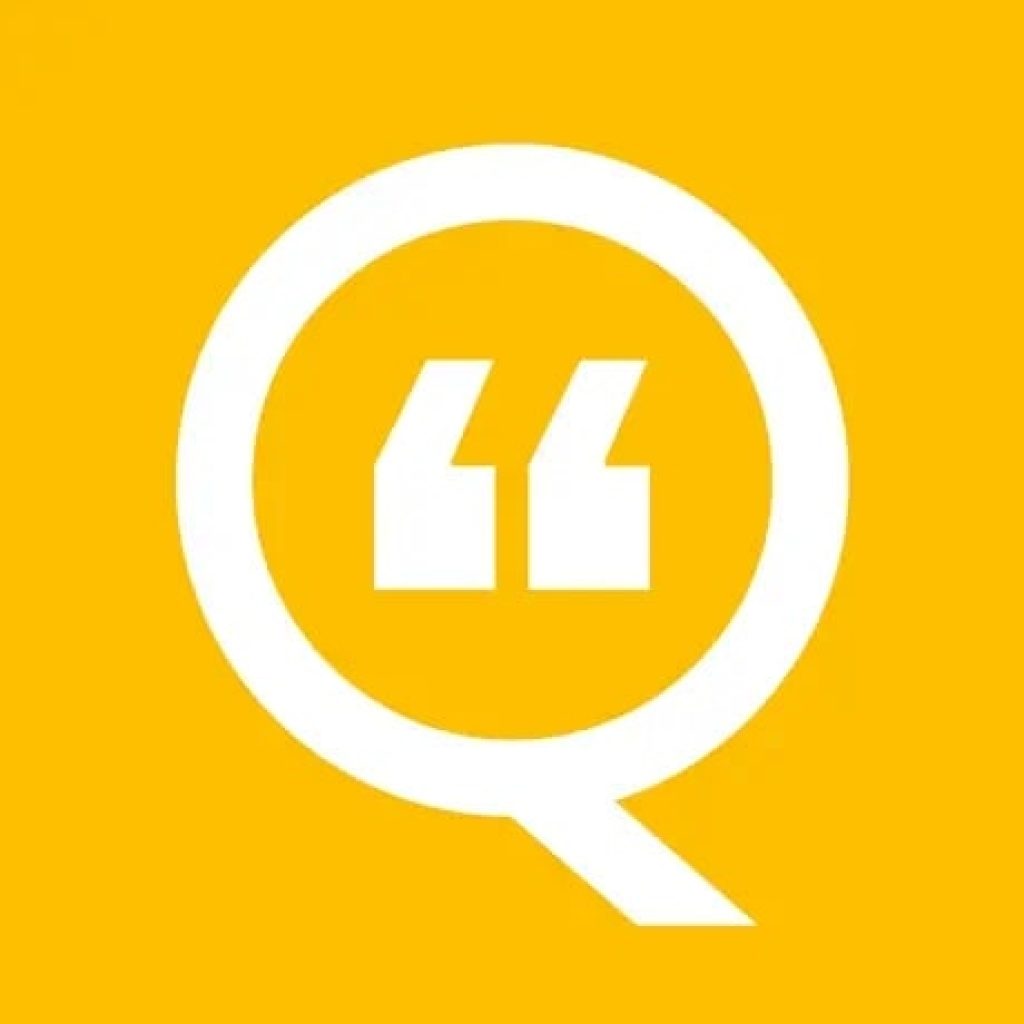 Quote maker is a graphic editor for working with text and images. Make sure any picture is easy to turn into a greeting card, inspirational or motivational post.
All you have to do is add a suitable quote and arrange it in a harmonious way. Your creativity will attract attention! Make your own logos, business cards, and even posters.
Digital design is intuitive thanks to the app's successful interface. Want to get inspired or get the job done faster? Take advantage of the many templates.
Edit for fun: apply professional image filters and blending (sequins, textures, highlights, and so on). Then you can choose or create shapes and stickers.
All template additions are handmade. At the end confirm the originality of the work – put a logo or watermark. Don't be afraid to make a mistake – an eraser will always fix everything.
Don't have pictures to create? The app has a database of HD images. Use them one by one or make a collage. You can edit the text too, and pick the right font, color, outline, spacing, and shadow.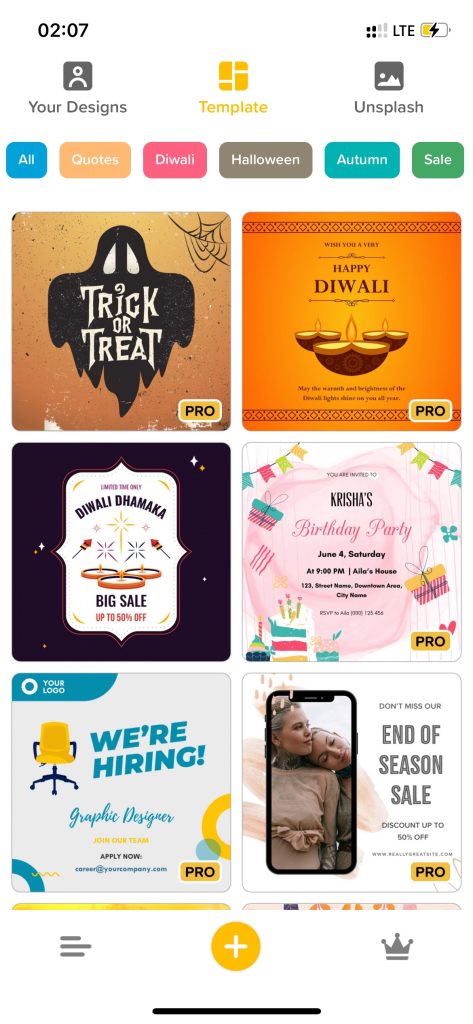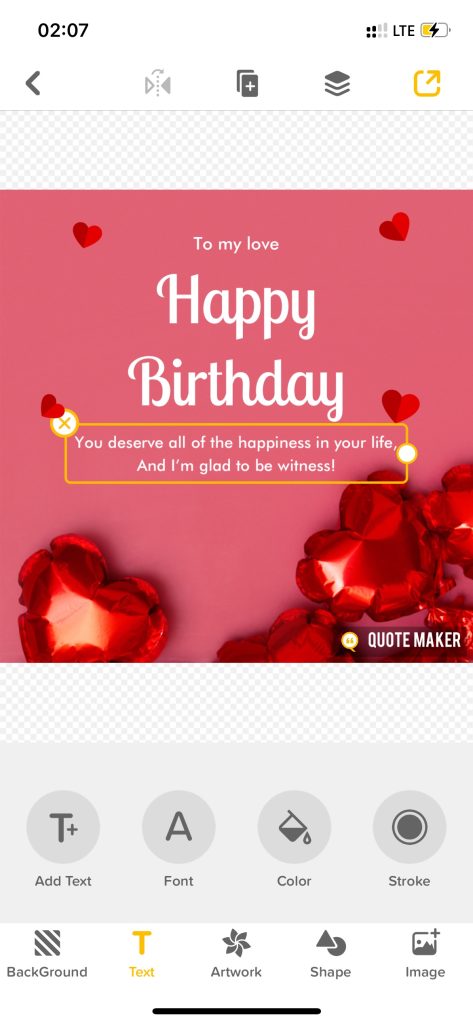 Imagine the transformation of your graphic product. Stylish stories, standout posts, custom covers, logos, postcards, and even memes.

Quotes Creator – Quote Maker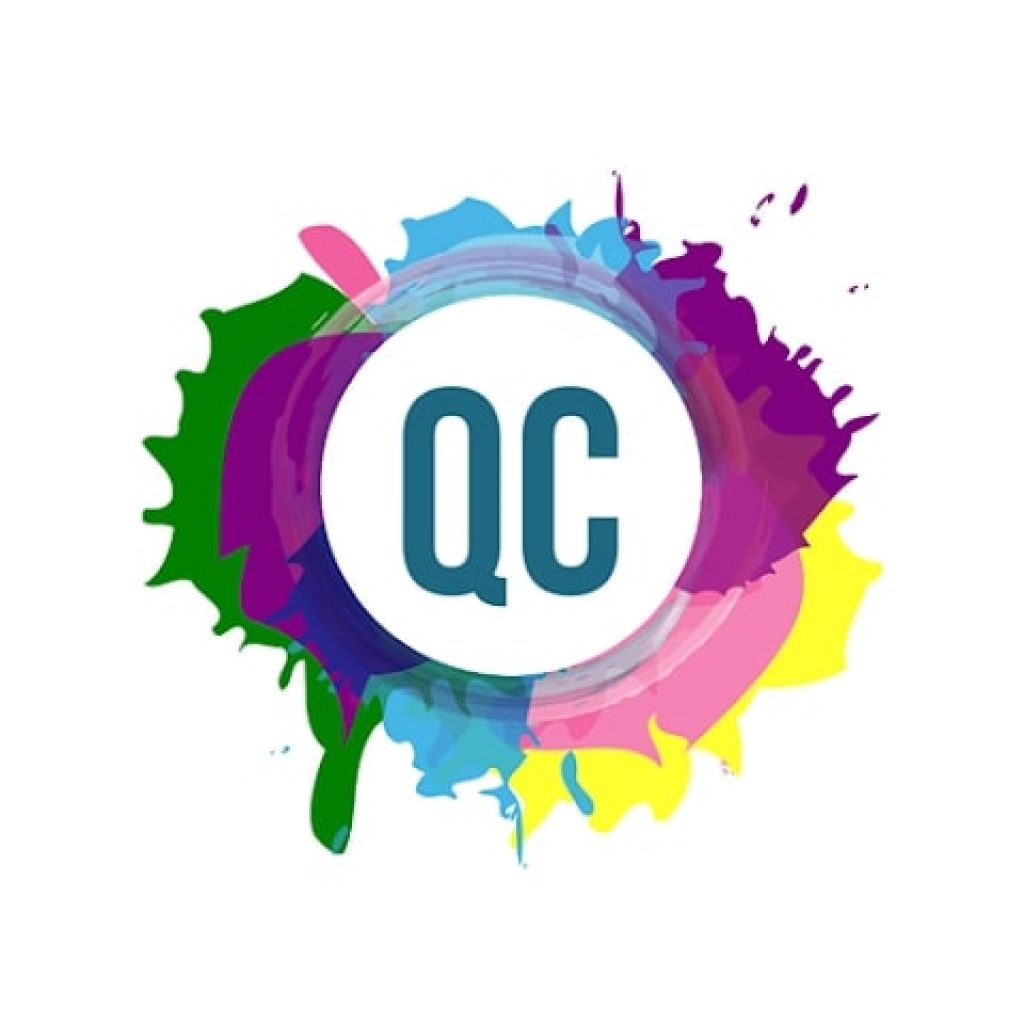 Quotes creator is a graphic and text editor where you can add a quote to an image. Such pictures are convenient to send out in messengers and post on social networks to attract clients or self-actualization.
To get started, upload a suitable image from the gallery. Don't worry if you don't have one.
The app's rich library already has something for you, and it's of great quality. You can edit the image and add a filter. For fans of minimalism, a monochrome and gradient background is available.
Next, let's get to work with the text. Add your own or visit the huge library of quotes in the app. Change the font, letter color, outline, and location of the composition.
Do you need fast, high-quality results? Take advantage of the collection of templates, there are more than 55 of them. You can replenish them by saving your design.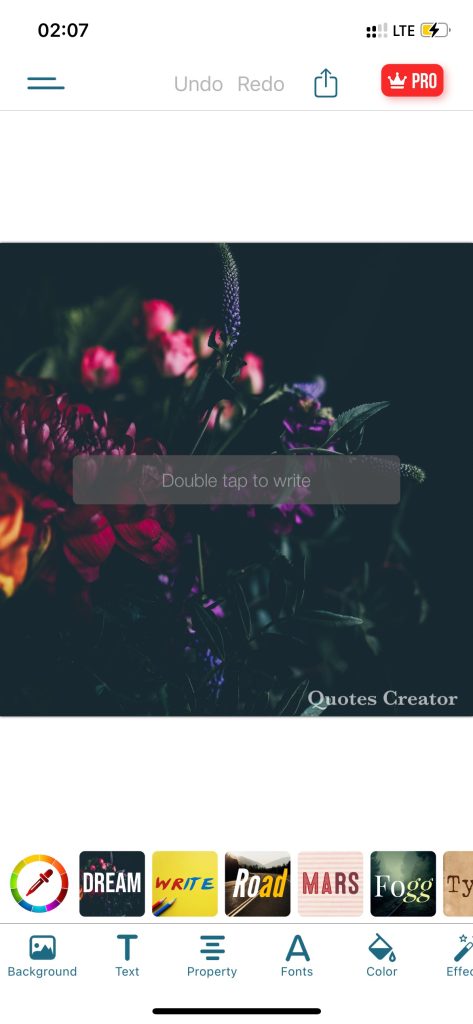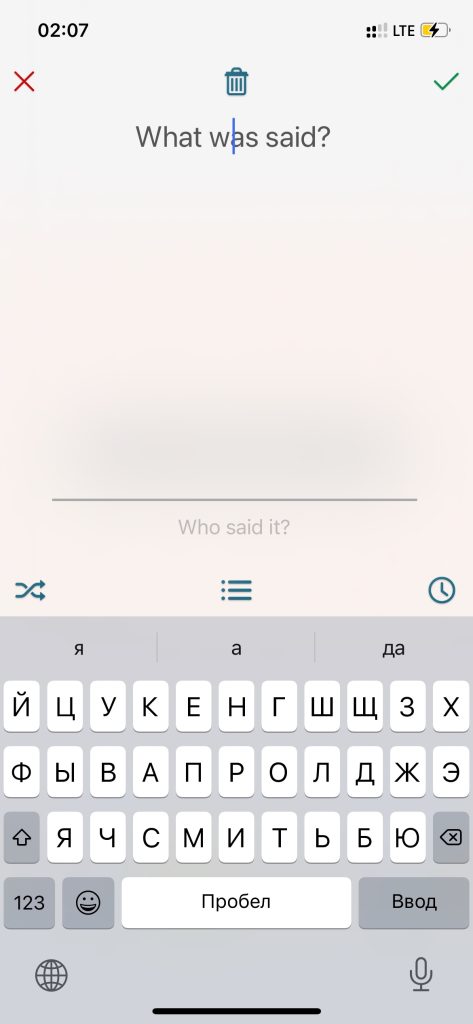 Done! This way you can create a recognizable post, logo, watermark, and cover. Share the result on social networks and messengers right from the app.


Quotes Creator by App 71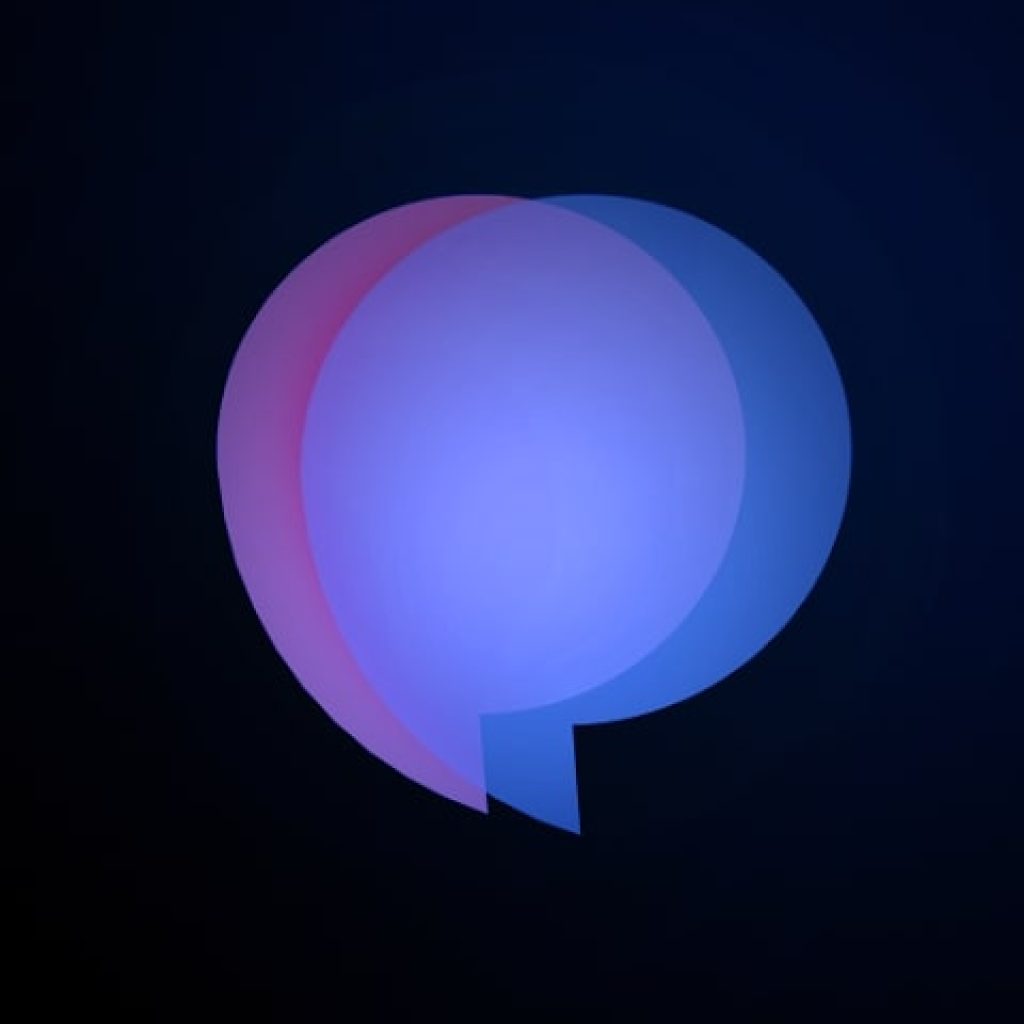 Quotes Creator is a free quote tool. Create your own statements or get-to-know quotes from great minds. A nice feature will surprise you – get a quote bottom daily and enter the new day with confidence.
Share your emotions with your loved ones using a collection of statuses or create your own. Categories of quotes: the world around you, faith, mind, life, friendship and love, success, motivation, and inspiration.
Operating the app is intuitive. No Internet connection is required, which eliminates unnecessary notifications.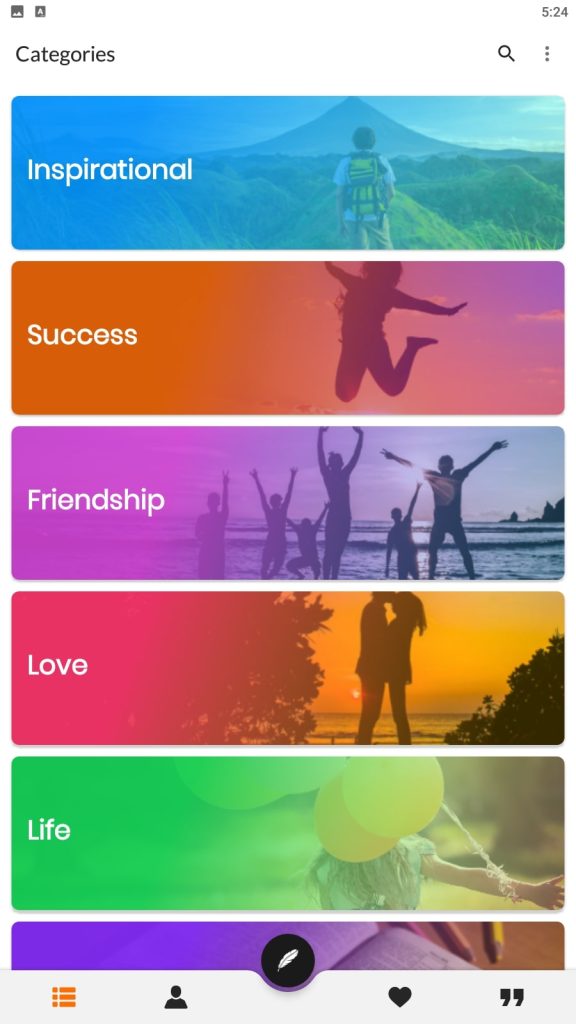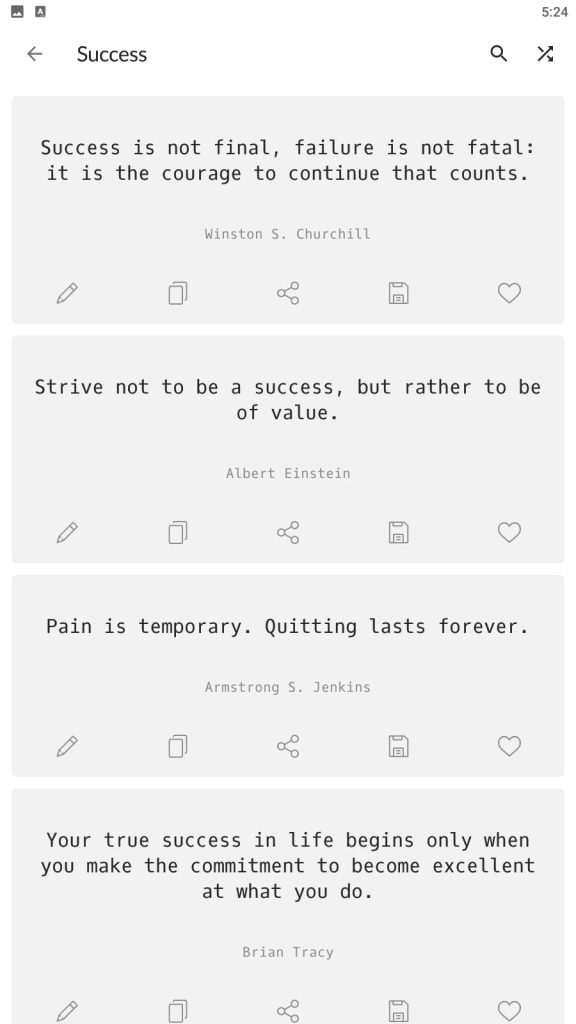 Edit quotes to your liking: change font, size, color, and outline. Use templates and save your own designs. Use images from the built-in collection in your creativity. Don't forget to share the result on social networks.

Quotes Maker: Get Inspired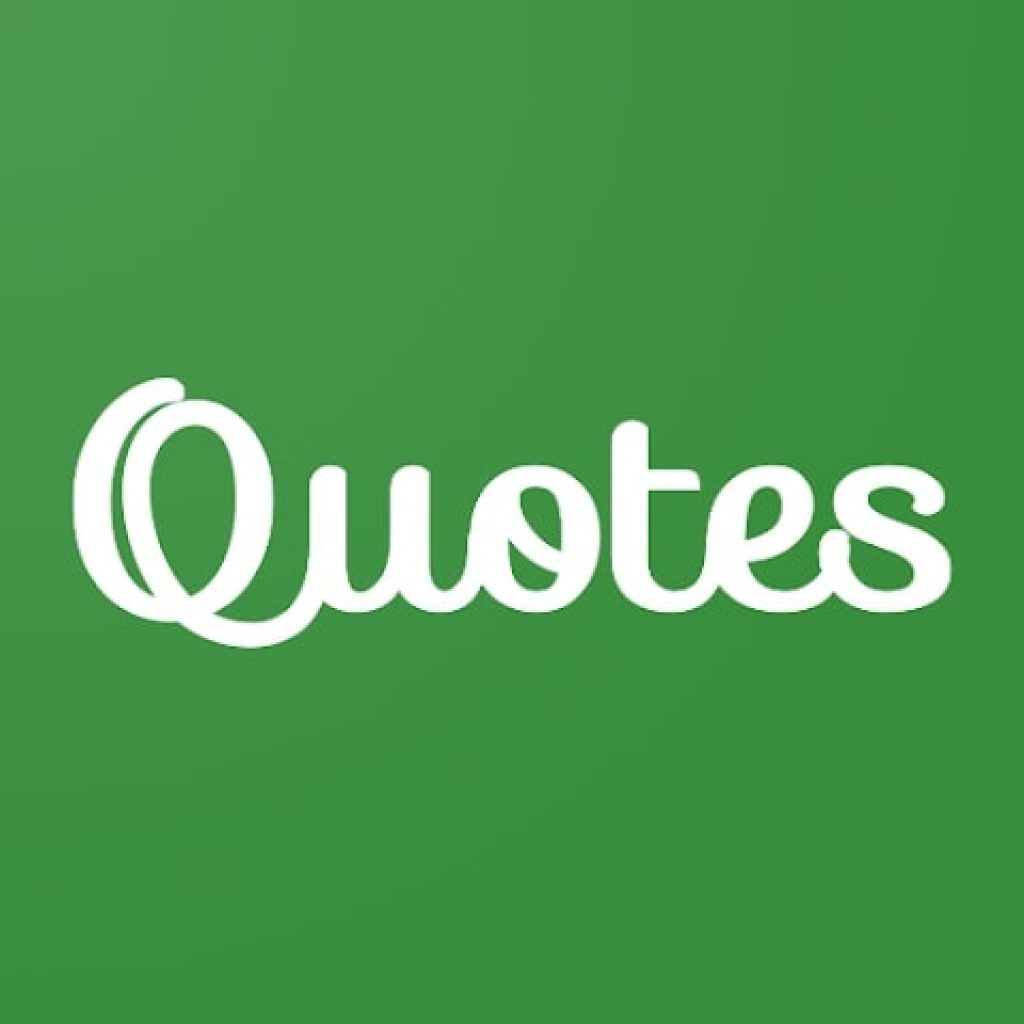 Quotes maker is an app for putting your thoughts into quotes. Share your poems, inferences, and verses. Do it beautifully.
First, write a quote or choose from the suggested ones. Then choose a background: from the gallery, the app's library, or set a monochrome gradient.
Adjust the font type, the height of the letters, and their color. Align and highlight the text on the background of the image. Next, you can add a smiley face.
Now you have created both the publication and the template. Save them or share them with friends and the public.
Get inspired by exploring your collection of quotes. They will allow you to look at the reality around you from the author's point of view. More than 2,000 sayings are available to you. Fill your day with meaning.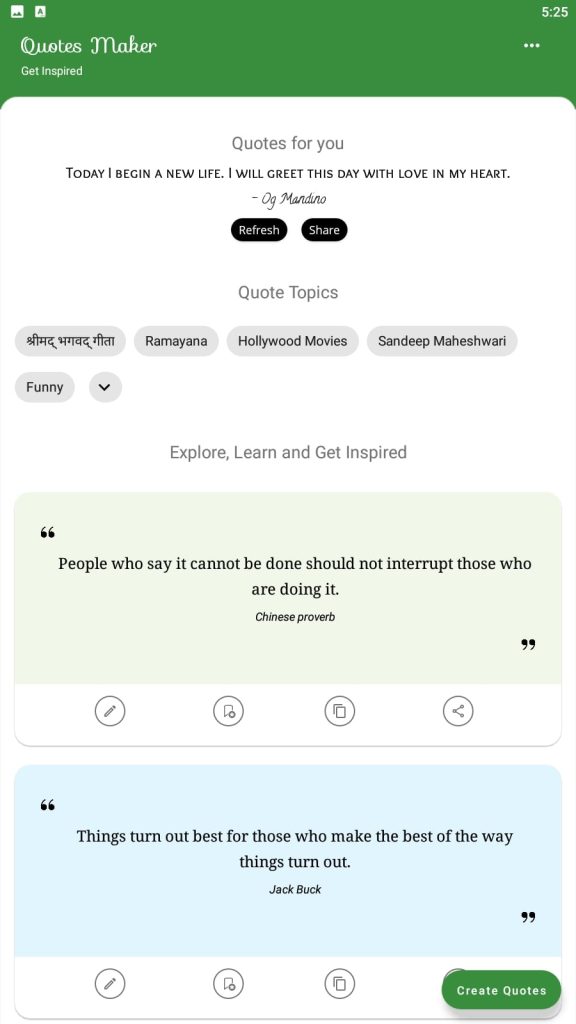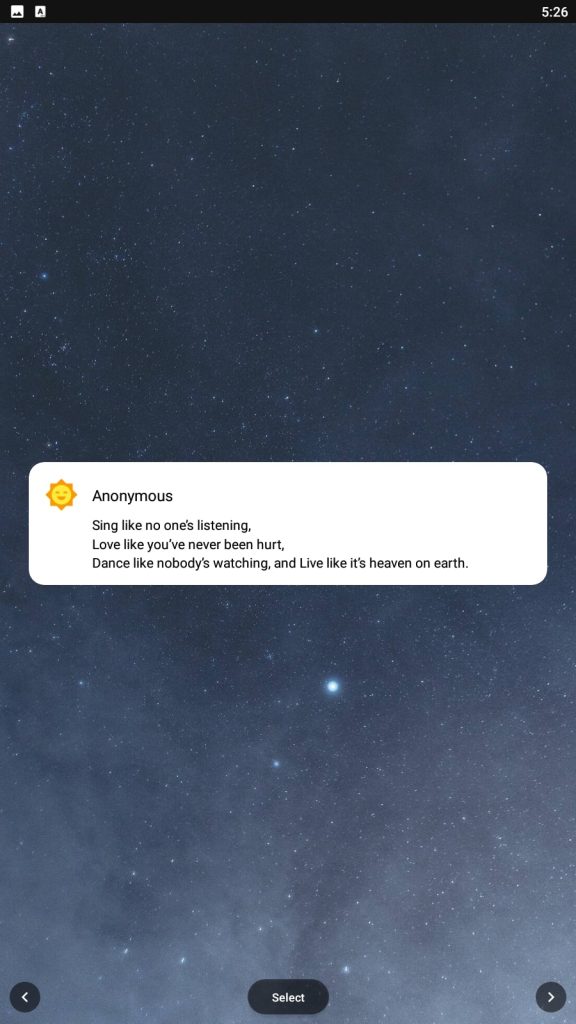 For your convenience, you can use it without the Internet. There is a clear interface, quote randomizer, favorite texts and templates, and drafts of your creations. Share your art on social networks without leaving the app.

You may also like: 10 Best Banner Maker Apps for Android & iOS
Quotes Creator by ThinkPeak Studio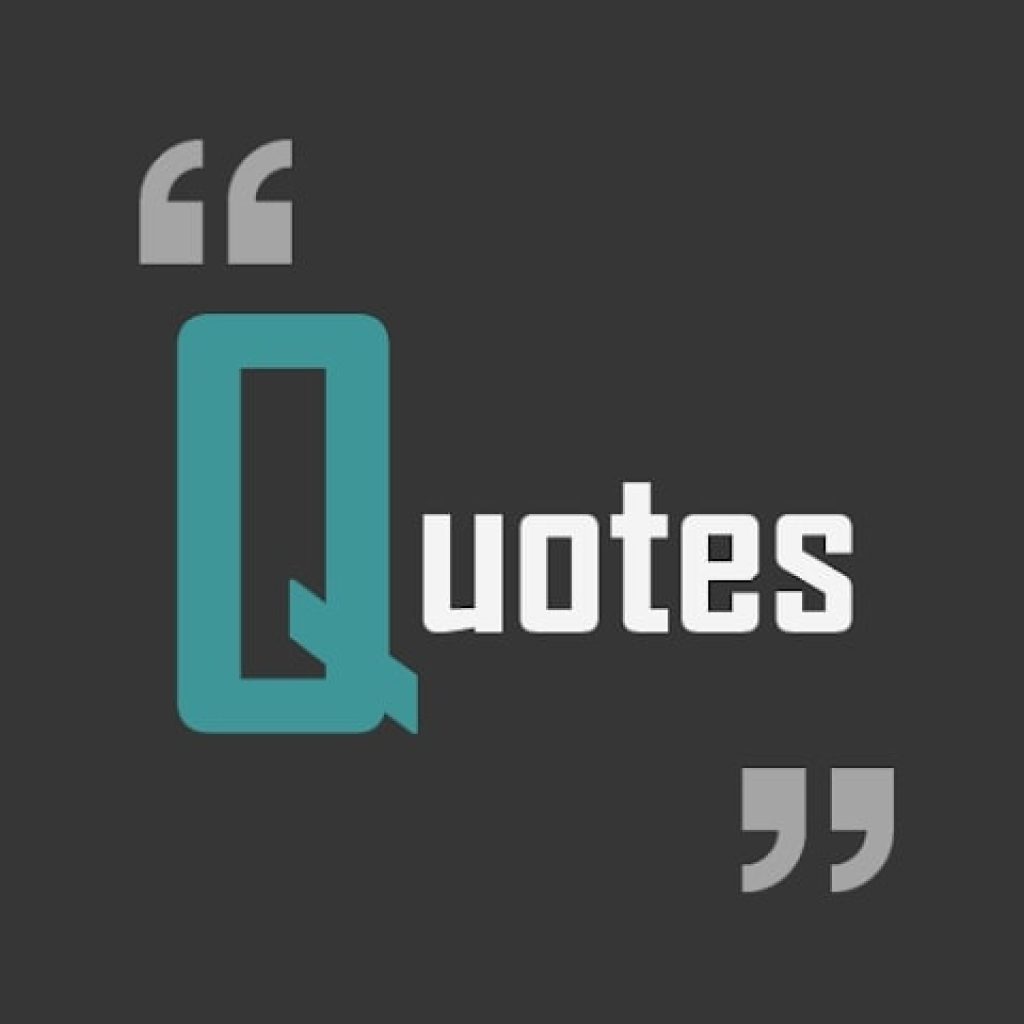 Quotes Creator is an app for creating images with quotes. They are divided into over 25 groups for convenience. Add text to the picture, customize the design, save the template and share the result on social media.
Tools of work with quotes are various: change font, size, color, transparency, outline, and apply to underline. Position text on a picture. Type it yourself or use 2000 sentences.
Upload a photo from the gallery and edit it. A collection of images, colors, and discreet structures is also available.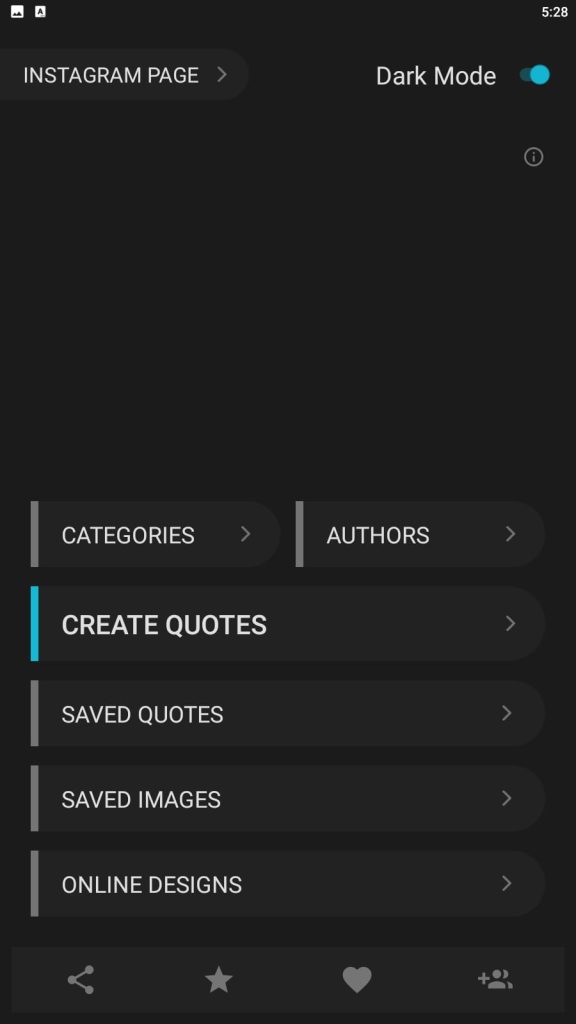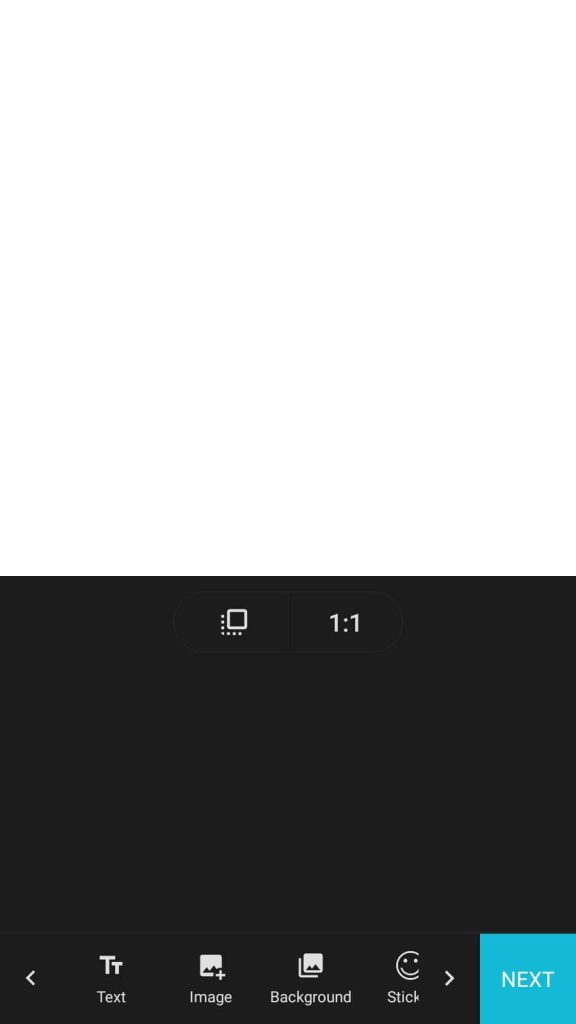 You can choose many images as your background or add more than one text. Motivate and inspire with aesthetic images.

Text On Photo: Quotes Creator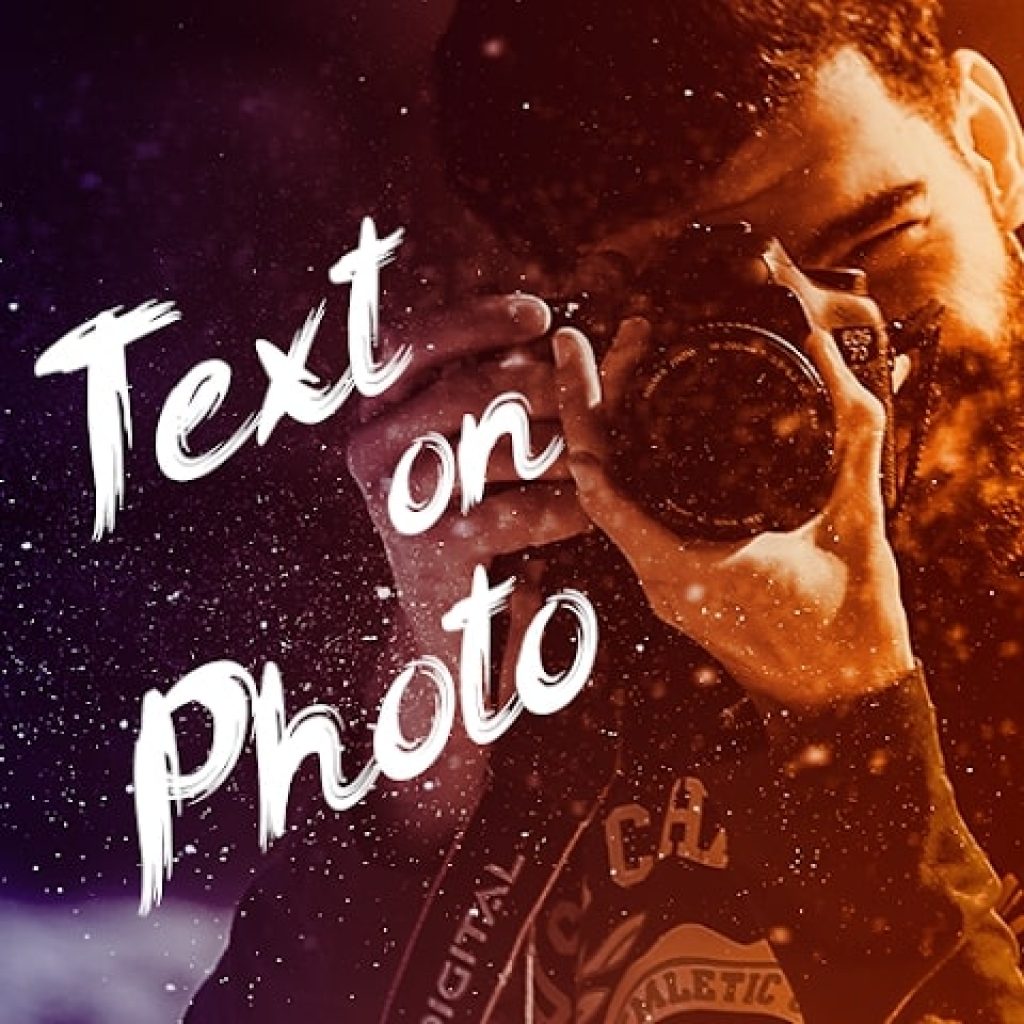 Text on photos is an app for working with quotes. Beautifully frame your statements or share an opinion close to you with the world.
Create an original social media post, a greeting card, a logo, a cover, or a caption for a photo you love.
First, decide on a quote. The app has 5,000 quotes divided into 15 groups. You'll quickly find a word to your liking. You can also use manual input.
Then process the text, one of the 30 suggested fonts is sure to do the trick. The background will be an image from your gallery, a ready-made selection from the app, or just a color.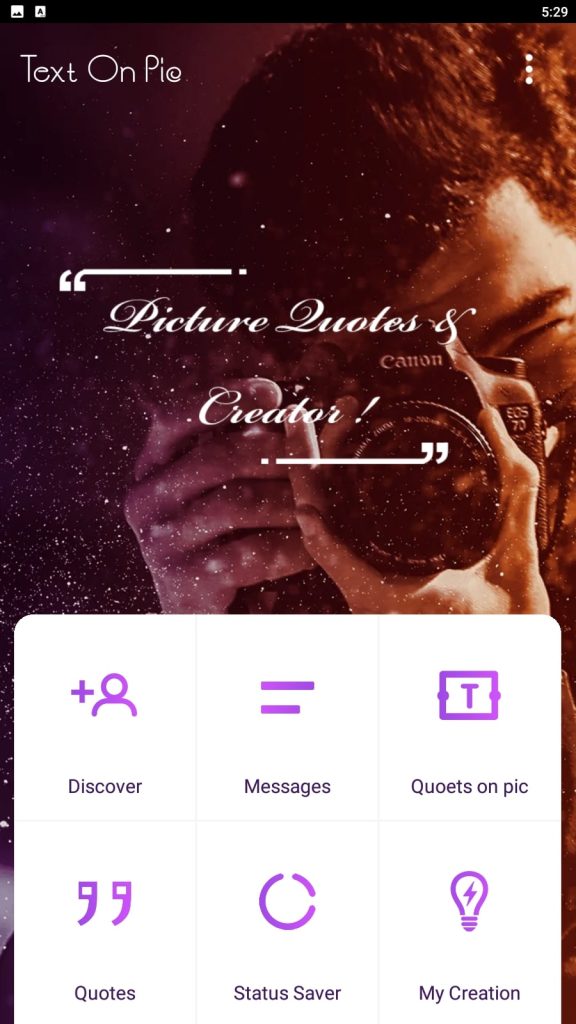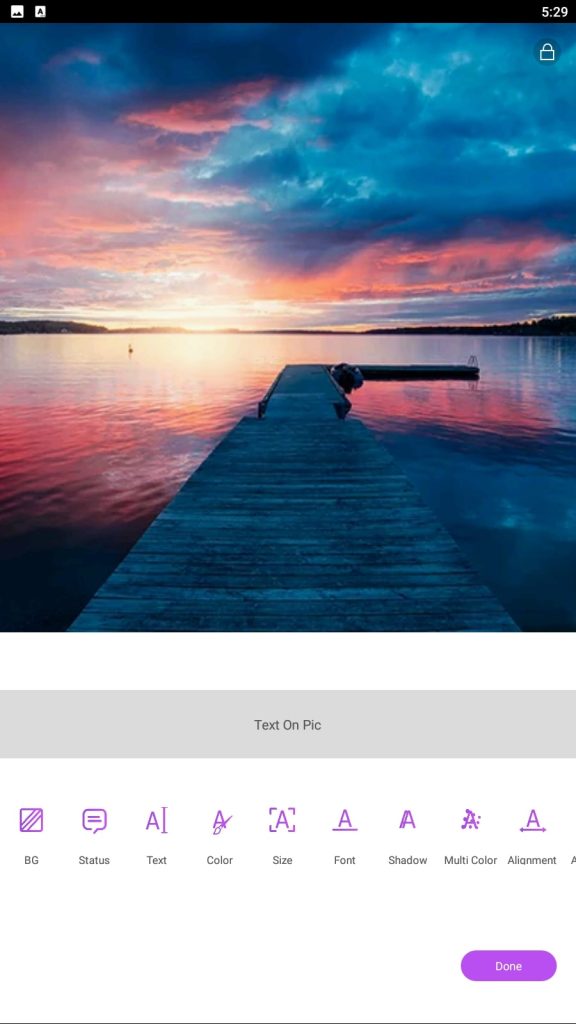 Edit the background: brightness, transparency, saturation, sharpness, and contrast. Want to diversify your creative life? The app will give out a random quote – design it tastefully.

Quote It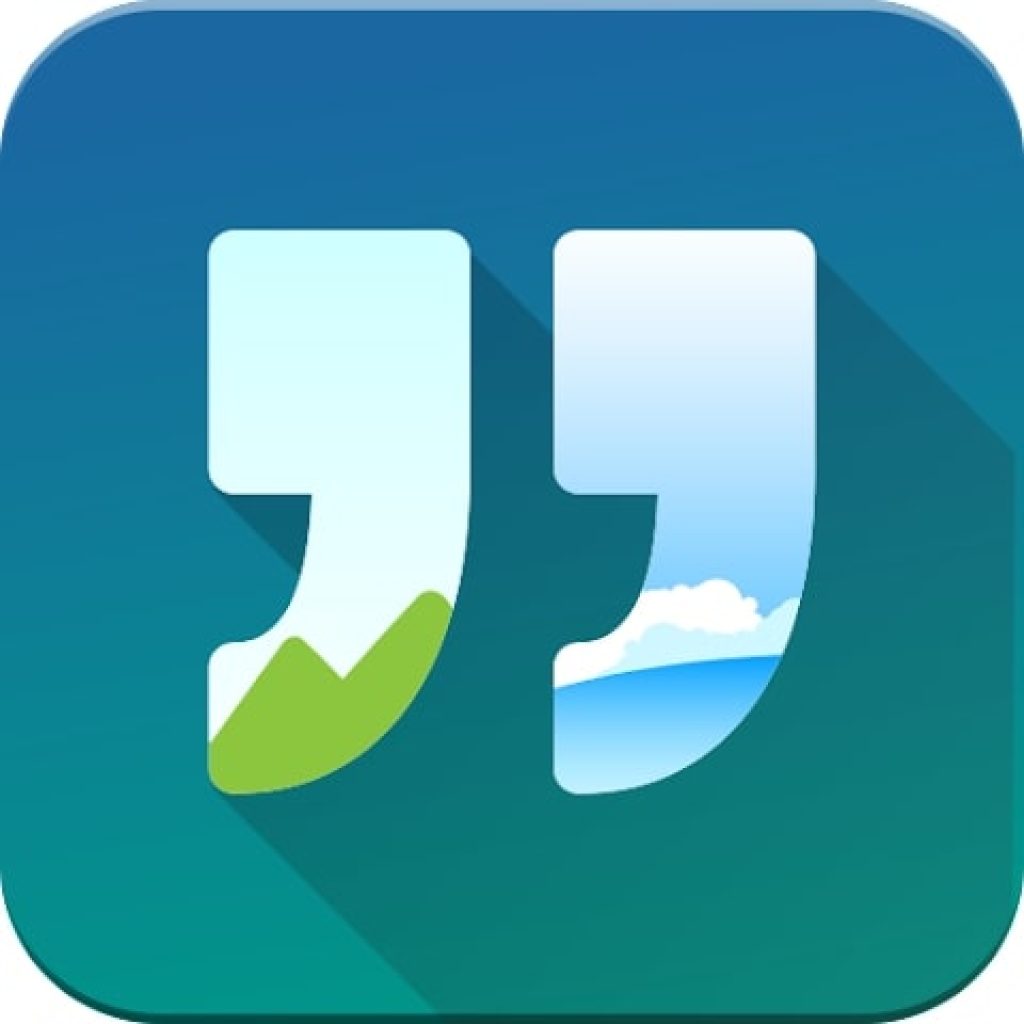 Quote It is an app for the graphic design of quotes. Famous people's sayings inspire and your own enrich this world.
Choose a quote from the app's huge library or enter your own. Edit the text: font, color, size, outline, and transparency.
Then choose an image from the gallery, or the suggested collection, or leave a plain background. Correctly position the text – and your work is ready.
The surprises don't stop there. Every morning the app sends a random quote to motivate you for the day. You can save any item you like to a favorite selection, from the quote to the background.
The app will build a booth of your work, go back to it at any time, and watch your progress.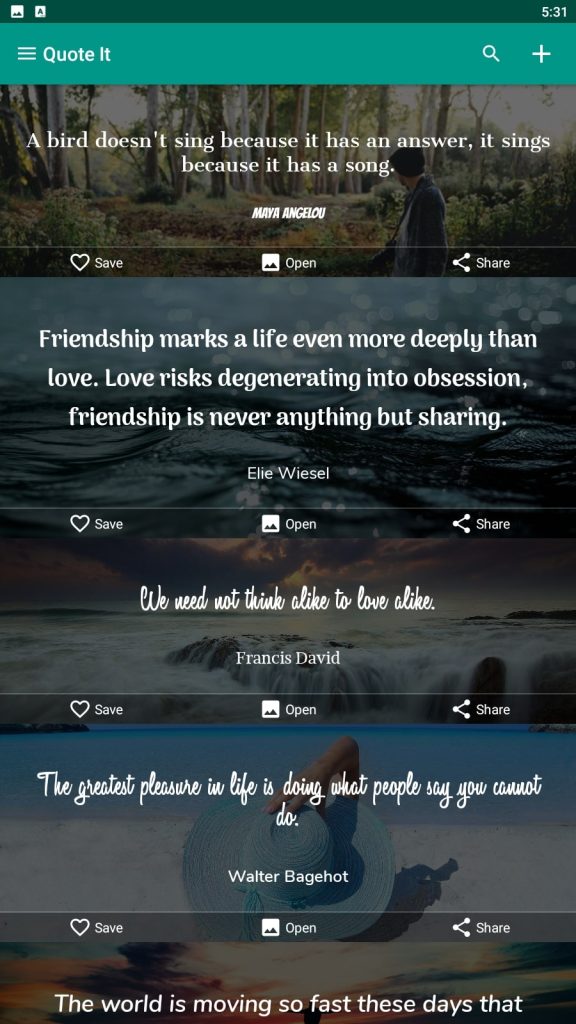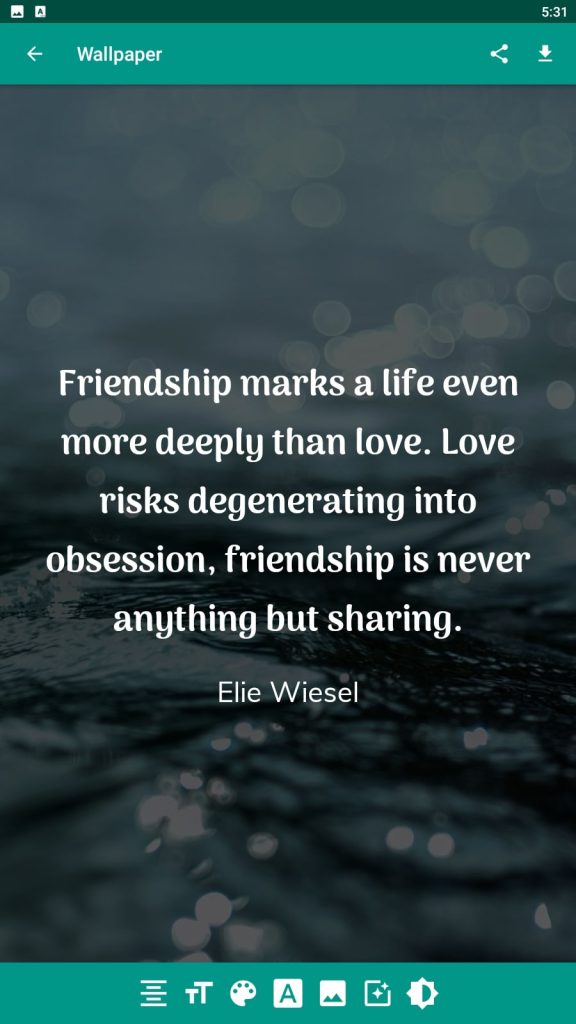 Flip through the quotes as a ribbon and take note of new ideas. All statements will be generated with your preferences in mind. A cloud with background templates is also waiting for you. Do not forget to share the result on social networks.

Quotes Maker – Quotes Creator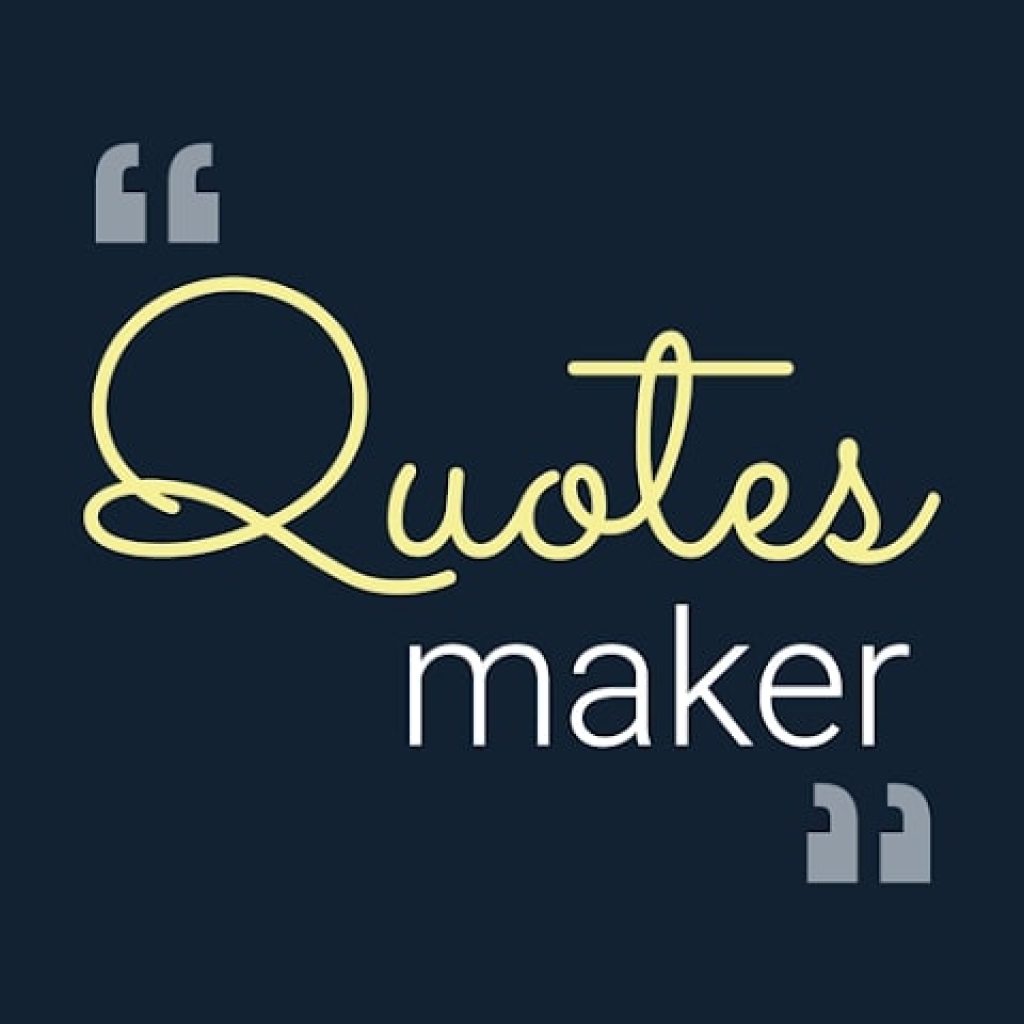 Quotes Maker is an app for creating atmospheric images with quotes. Use it as a statement generator or for inspiration. It is the perfect combination of intuitive interface and graphic design.
Choose an utterance that resonates with you from a collection of 5,000 quotes. They are divided into 50 groups for convenience.
Share your sayings and caption pictures on social media and messengers. Do it quickly with 200 ready-made templates. You can completely customize them to your own style. Save the finished template, reuse it, and share it with your friends.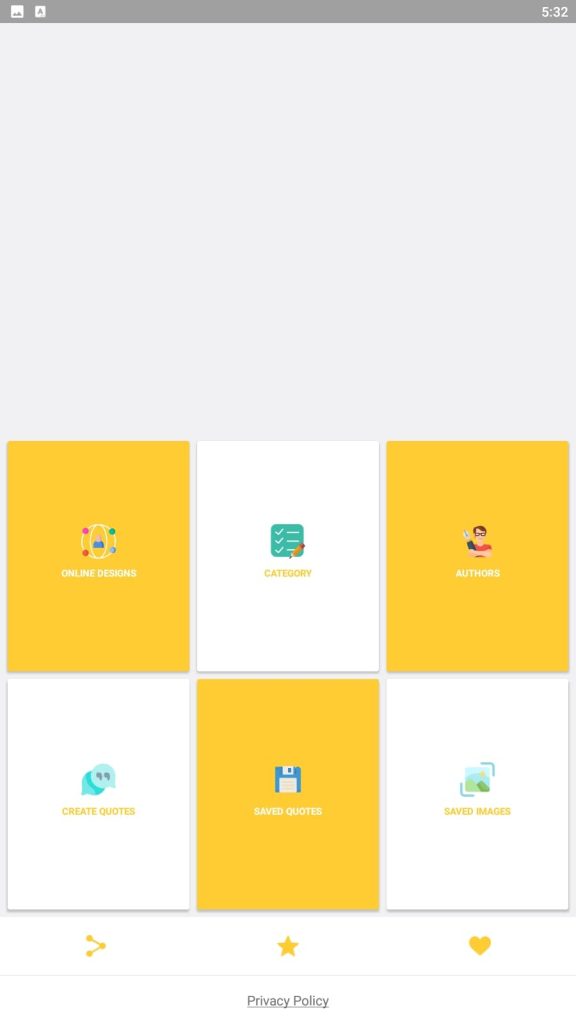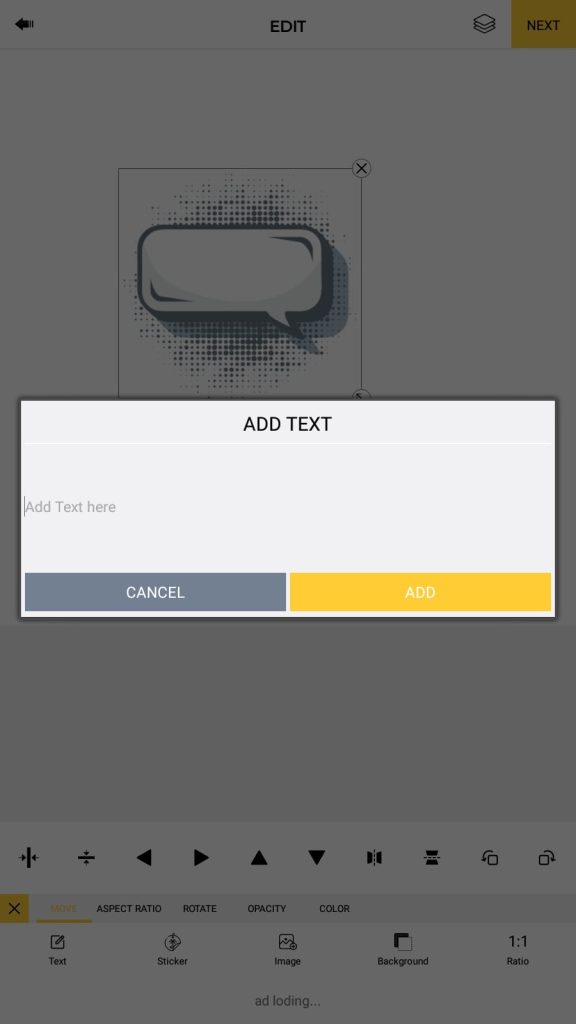 Edit the background, add photos or choose from suggested ones. Even let the font reflect the meaning of the statement. Easily add many quotes or use a collage as a background. Let your creativity know no bounds.

You may also like: 11 Free Graphic Design Apps for iPad
Yello – Aesthetic Quote Maker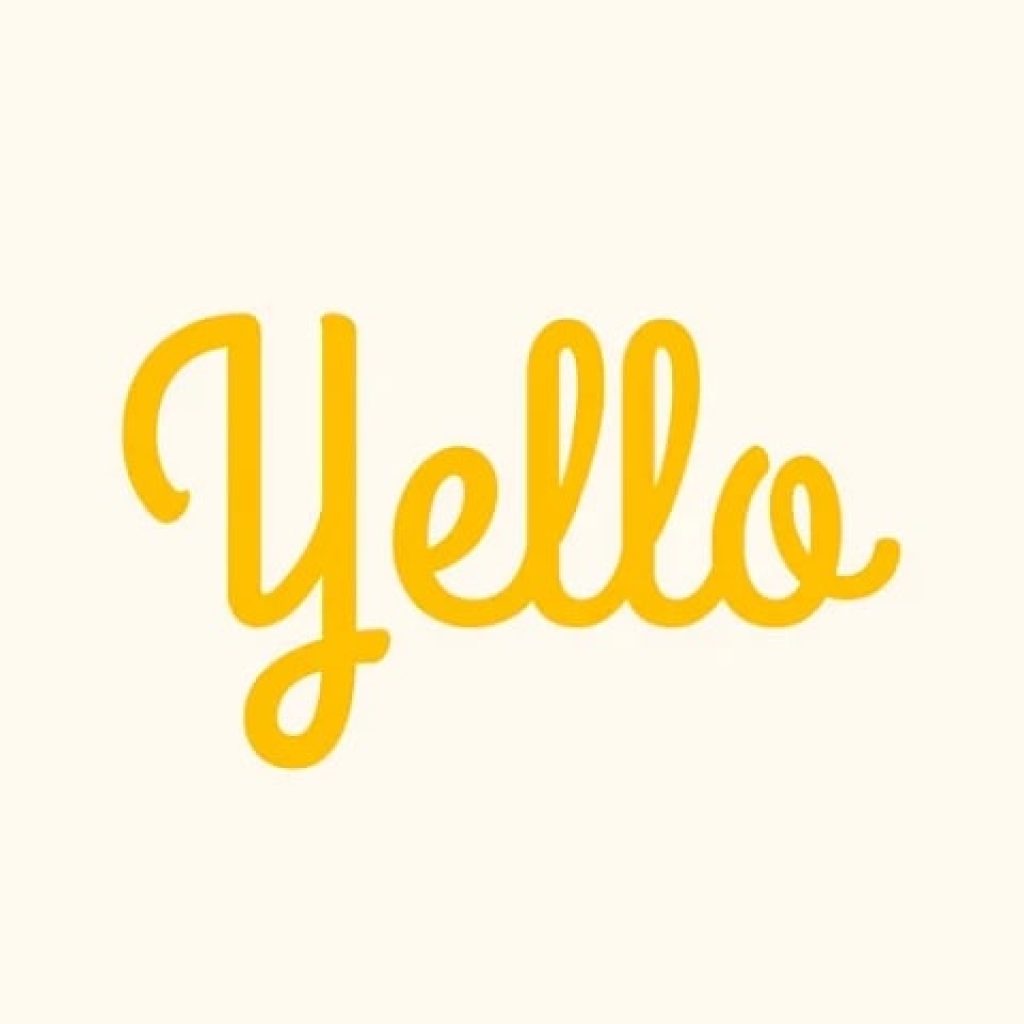 Yello is an app for people with creativity. Want to share your thoughts aesthetically? Arrange your statement in a harmonious way with a beautiful background.
Create content that inspires. For the background, choose an image from the gallery, set a color gradient, or download high-quality selections from the app.
Use filters, and adjust contrast, brightness, and sharpness. Play with text: change font, color, outline, transparency, and shadow. Add your favorite emoticons and stickers to the workpiece.
The app regularly updates its toolset and works without an internet connection. Use templates and the automatic quote generator for guaranteed and fast results.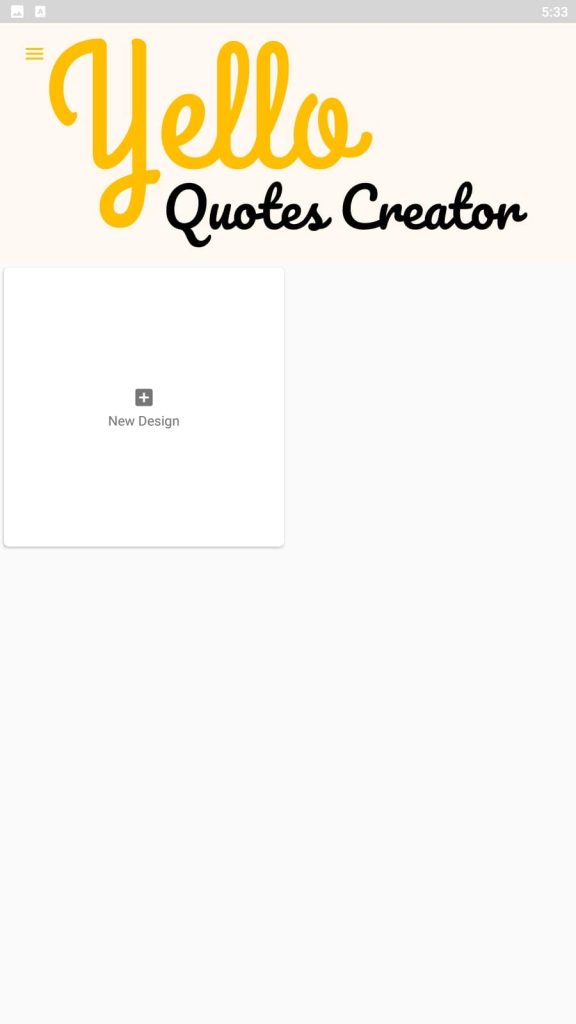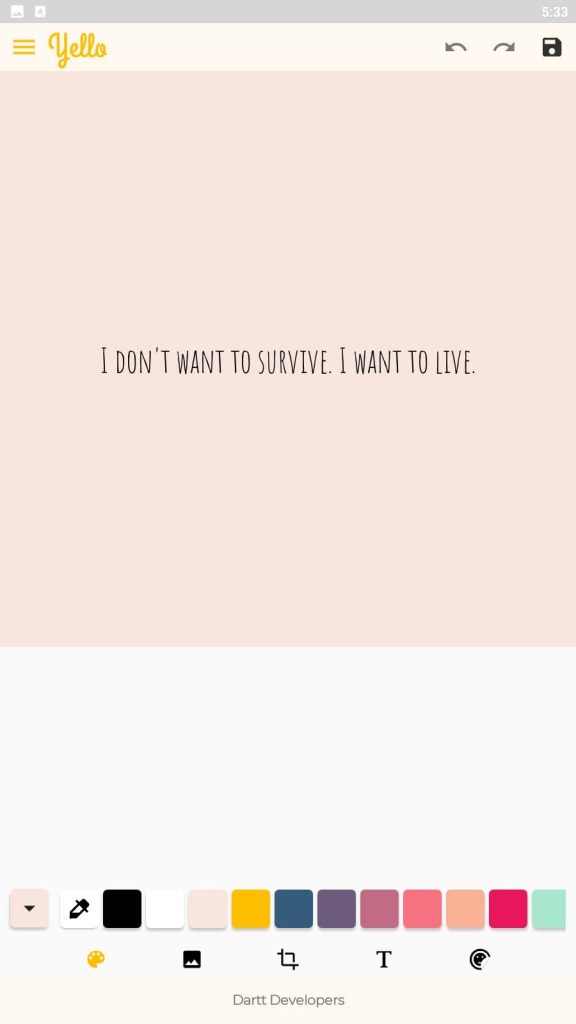 Share your creativity on social networks and messengers or print out photos with unique captions.