If you decide to take your figure seriously, get in shape, and lose weight, the calorie count is the ideal way to achieve this goal.
A calorie-free diet will help you lose weight effectively, efficiently, and, most importantly, safely.
This overview contains the best calorie counter apps on Android and iOS. With a handy program on your mobile phone, you will always have a nutrition diary at hand.
Besides, you can easily add food to the application even outside the home. Some applications do not even need the Internet to access the full list of products.
Find out the exact caloric content of the dish you want to cook using these free recipe calories calculator.
My FitnessPal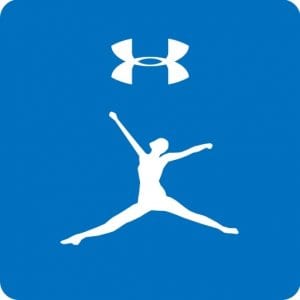 My FitnessPal is the leader in the list of the most popular calorie counting applications.
According to the developers, the program has the largest database (more than 6 million product names).
It is replenished daily. The application has a full set of functions.
For example, the creation of an unlimited number of own dishes, convenient statistics, and reports on weight dynamics.
There is also a barcode scanner. It includes statistics on basic nutrients including proteins, fats, sugars, fiber, and cholesterol.
The Calorie app My FitnessPal also provides handy workout functionality. Firstly, it's the ability to create an unlimited number of your own exercises.
Secondly, you can enter personal statistics on both cardio and strength exercises. Including the number of approaches, repetitions, and weight in repetitions.
You need the internet to access the list of products and exercises.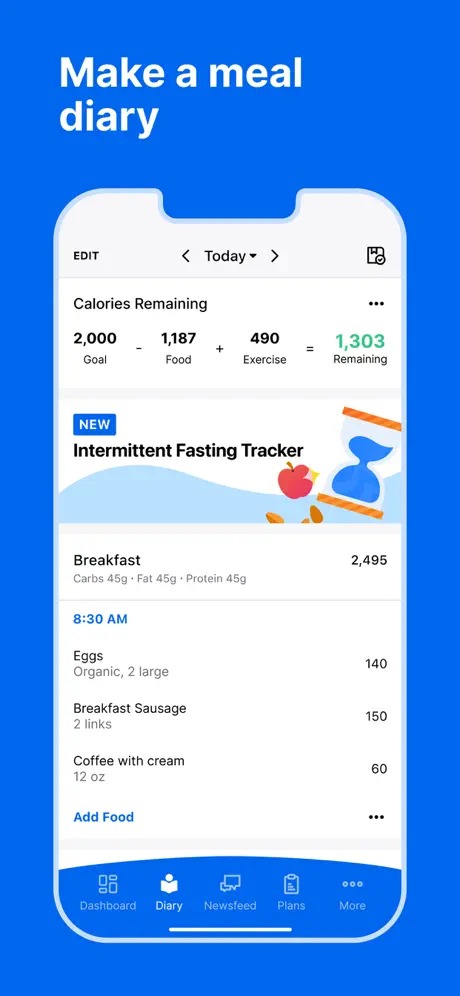 Another handy feature of My FitnessPal is full synchronization with the website. You can fill in your diary from either a computer or a phone. The application is free, but some extra features are only available with a paid subscription.


You may also like: 9 Best Food Scale Apps for Android & iOS
Fatsecret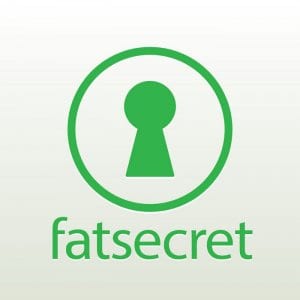 FatSecret is a free calorie counting app without premium accounts, subscriptions, and advertising.
One of the main advantages of the program is its pleasant, concise, and informative interface.
FatSecret has a large product base (including product barcode input). It is divided into categories.
For example, Products, Restaurant Networks, Popular Brands, Supermarkets.
In addition to standard macros, information on the amount of sugar, sodium, cholesterol, and fiber is available. There is also a simple exercise diary to keep track of calories burned.
Interesting features include image recognition: take photos of food and dishes and keep a diary in your photos.
Among the inconveniences, users note that there are not enough meals (breakfast, lunch, dinner, snacks only).
It is also inconvenient to add recipes without the ability to specify portions. There is a section for weight control, but unfortunately no volume control.
If you need a simple and convenient calculation of calories for weight loss, the Fatsecret app is a great option, available for free download.
This mobile program does not take into account your workouts and physical activity but gives you a clear picture of your diet.
The application calculates the daily calorie intake based on your physical data and goals. Next, you will find the right products through a quick selection menu.
The application has a handy rubric. Food can be searched through the section about food in restaurants, by popular brands and general categories.
It is also possible to add a product via a barcode (for example, if you are currently shopping in a store) or via a picture of the label.
When you schedule a full menu for yourself, the summary will keep track of how well you follow the program.
The app keeps an accurate track of every unit of the WRL, fiber, and sugar. All results are displayed on graphical charts. They will help you see how well you have chosen your diet.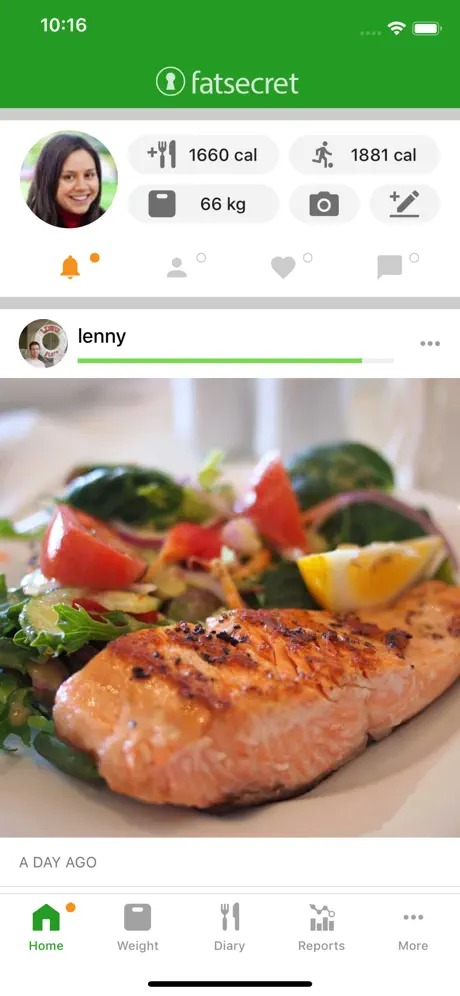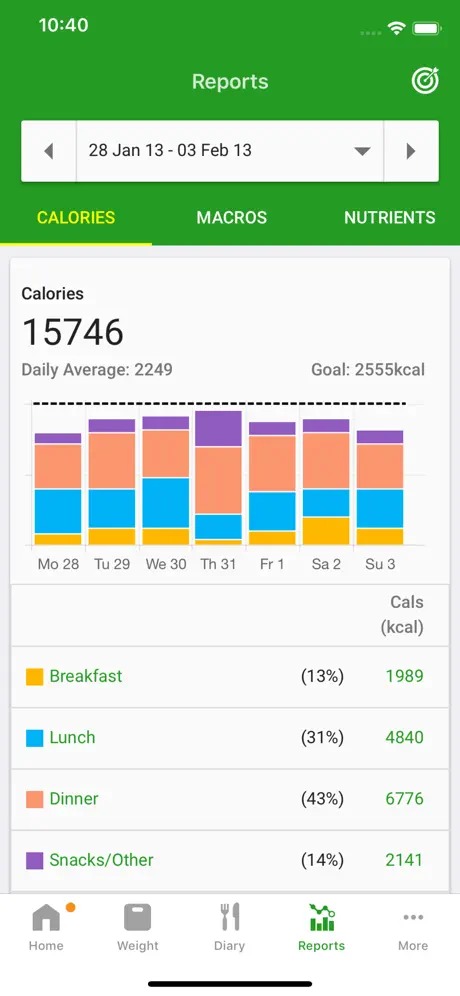 Registering with the app gives you access to the Fatsecret community. Here, app users share recipes and talk about their achievements. You can subscribe to any of them and follow their healthy eating history.


Lifesum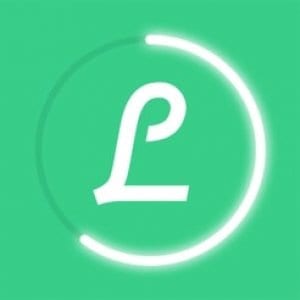 Lifesum is another very popular calorie counting application. It will delight you with its attractive design.
It has a large product base, the ability to add recipes with portions, and a barcode reader.
Lifesum also remembers which foods you have eaten, making it even easier to control your diet.
The application has a convenient system of reminders for daily weighing, eating, and water consumption.
The program is free of charge, but you can buy a premium account. Thus, you will have access to extra information on products (fiber, sugar, cholesterol) and the percentage of fatty tissue.
This functionality is not available in the free version. But there is a good database of physical activity, which includes all popular group workouts.
The principle of operation of the app is not particularly different from similar programs. Fill out the questionnaire, get the calorie rate for the day.
Also, the number of LCD will be indicated. Then in the list, you specify the products that will be included in your menu.
The application will automatically calculate whether you should add more products. Or, conversely, remove the extra position.
The obvious advantage of the application is that it does not put you on a strict diet. You can eat the usual foods: meat, fish, desserts. The main principle here is not to eat too much.
In a separate block, you mark how much water you are going to drink in a day.
Be sure to note whether you are going to exercise during the day so that Lifesum will give you a more correct recommendation on how to eat water.
For example, if you have planned an hour-long workout in the gym in the morning, the app will tell you to drink 2-3 glasses. It is more than your daily allowance to compensate for the fluid loss in the body.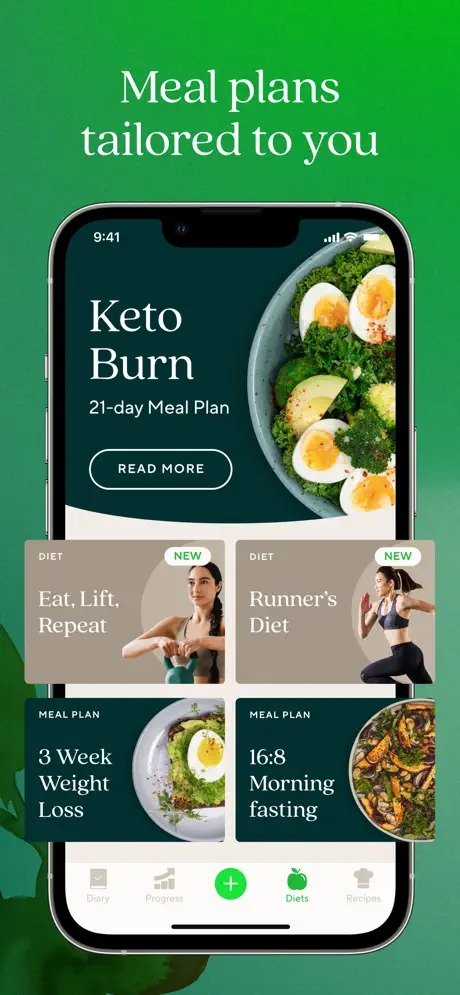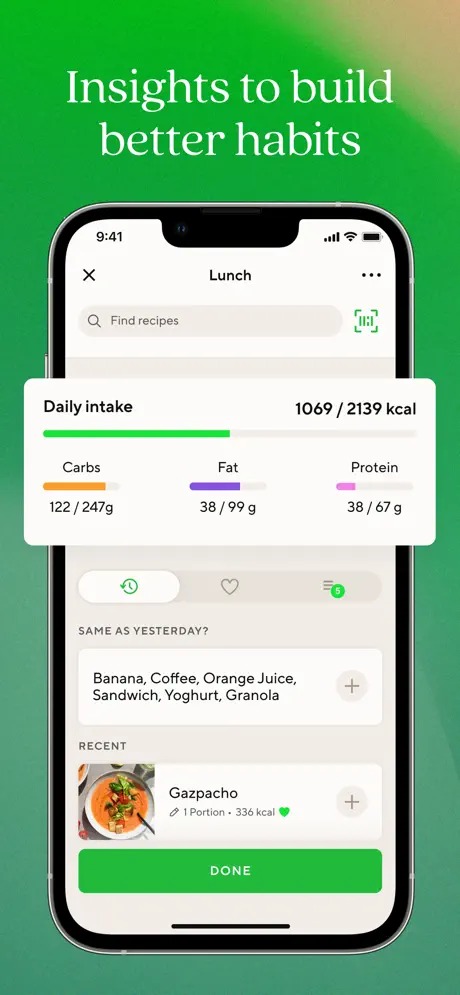 For those who are not sure which foods to include in their diet, Lifesum will recommend different nutrition programs. A 40-point health questionnaire is available in the appendix to help you clarify your final diet plan. Like most of these apps, Lifesum offers a premium subscription to access all features.


Technutri – calorie counter, diet and carb tracker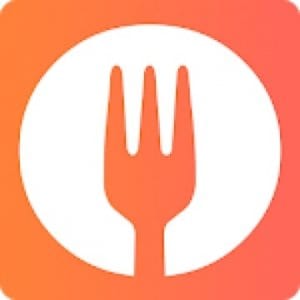 Technutri – calorie counter, diet and carb tracker is also included in the top of the most popular calorie counting applications.
The power diary is accompanied by pictures, so it's easy and pleasant to keep it. The program has all the basic functions.
A ready-made product table with all macros, adding your own products, and creating a list of favorites.
Barcode scanner, tracking sports and activity, recording weight.
But, adding your own recipes is not provided, you will have to limit yourself to the introduction of individual ingredients.
Like the previous calorie counting application, Technutri – calorie counter, diet and carb tracker has some limitations in the free version.
For example, in a premium account, you will get more than 100 healthy and delicious recipes. You will be able to track nutrients (sugar, fiber, and salt).
Keep track of the percentage of body fat, blood pressure, blood sugar levels, take measurements of the breasts, waist, and hips. But the basic functionality is also available in the free version.
By adding certain foods to your diet and indicating daily exercise, you can see how the calorie ratio is changing. The ratio of the target to the current one.
Daily Technutri – calorie counter, diet and carb tracker adds useful tips to a separate menu block, such as the ratio of exercise to the right diet, or the use of water as an excellent slimming agent.
There is also a function in the Technutri – calorie counter, diet and carb tracker to select special nutrition programs with specific recipes.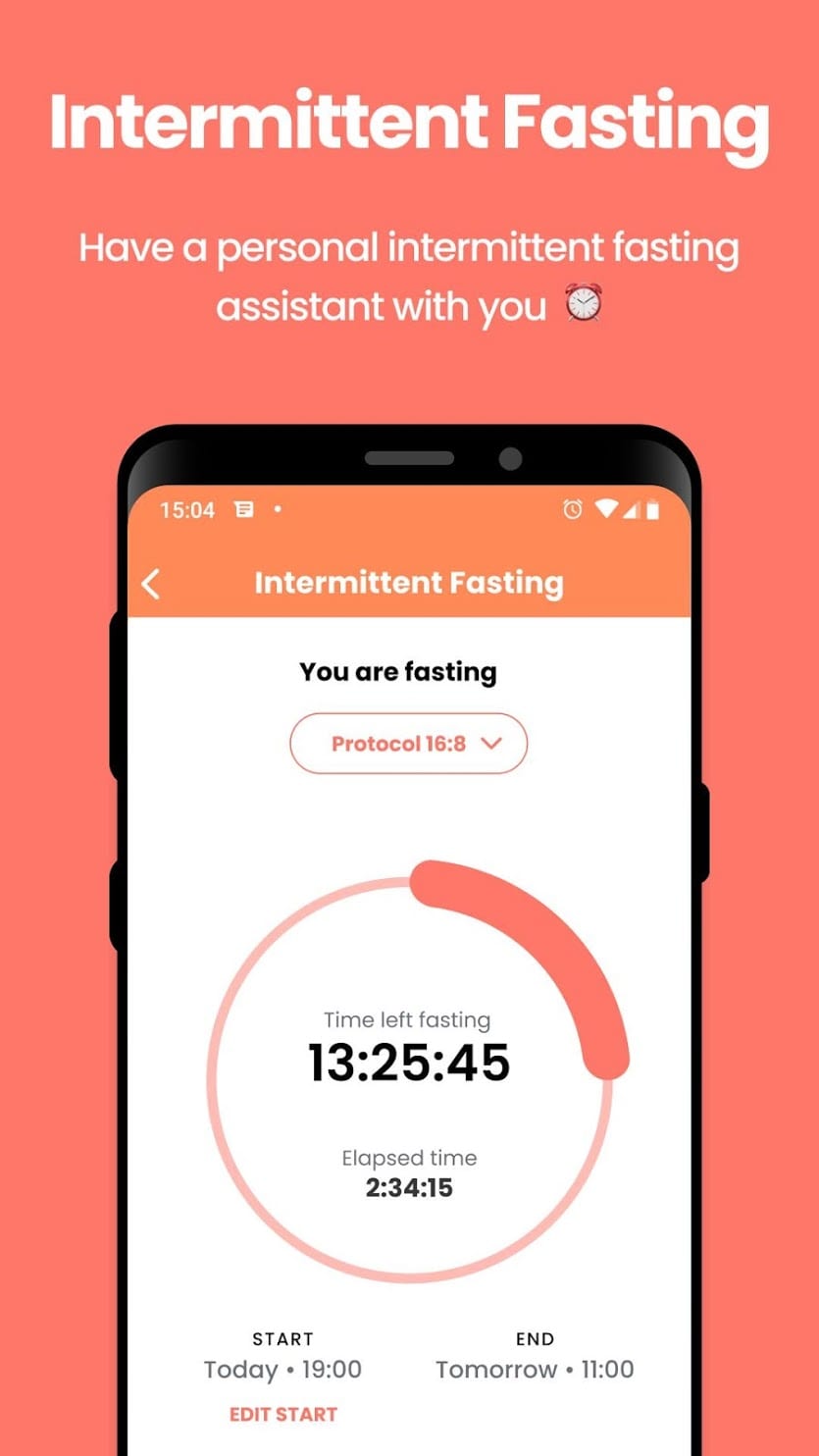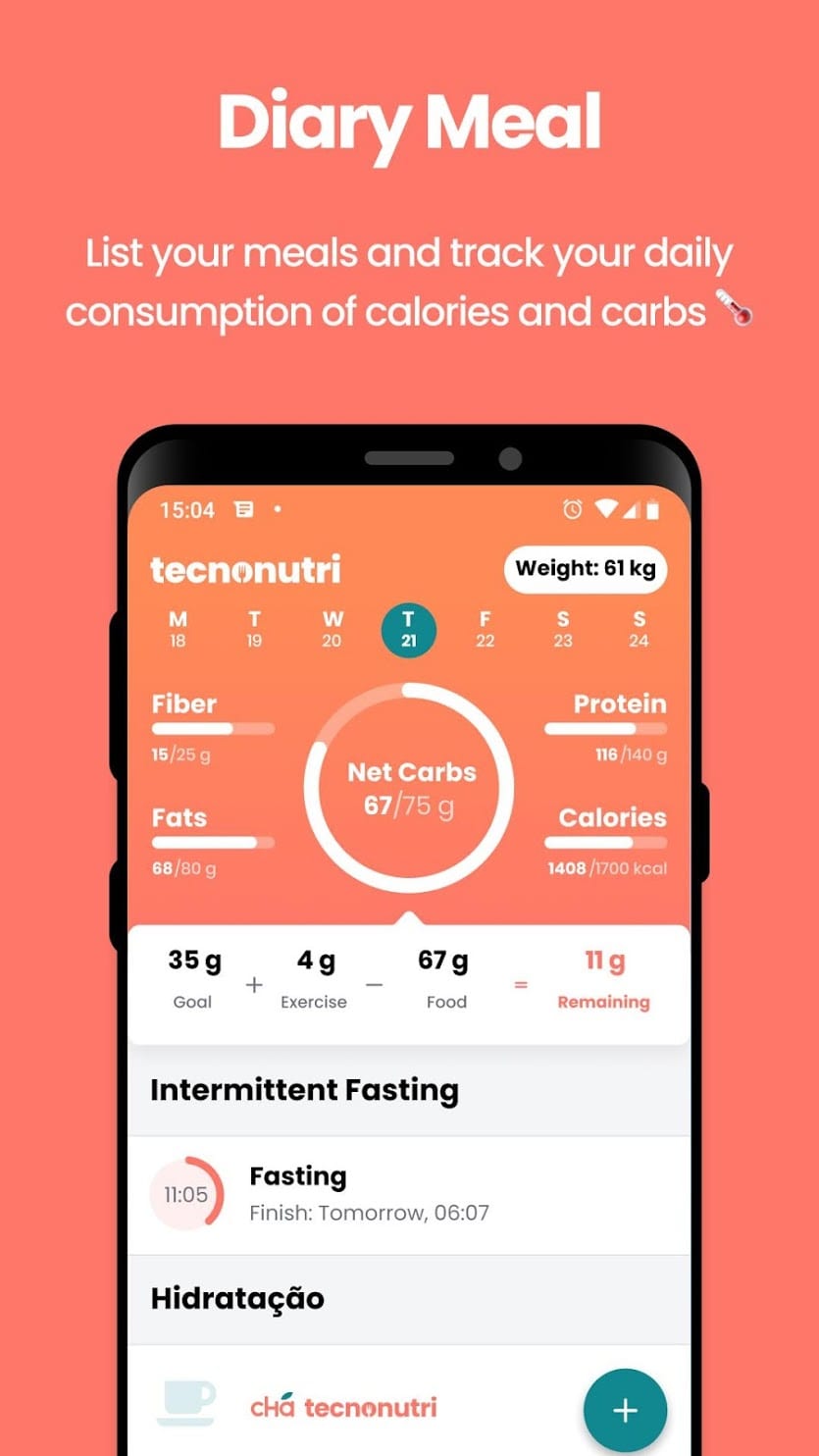 They, incidentally, take into account the seasonal characteristics. For example, in the springtime application will select for you a diet of products rich in vitamins and minerals.


Fitatu Calorie Counter and Diet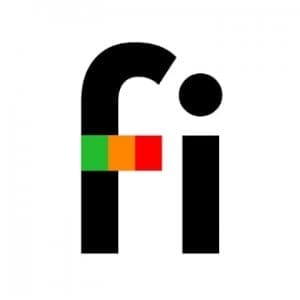 Cute calorie counting application Fitatu Calorie Counter and Diet is also starting to win its audience.
This program has all the basic functions for keeping a food diary.
It also added useful information such as glycemic index, cholesterol, salt, trans-fats, fatty acids in most foods.
Besides, there is data on the content of vitamins and trace elements.
There is even practical advice on selecting products and their proper storage.
There is a very large database of products, which is regularly updated. At the same time, it is also a drawback: this list causes confusion and makes it difficult to use the application.
Another disadvantage users call the inability to add a ready-made recipe, as well as the long download time of the application.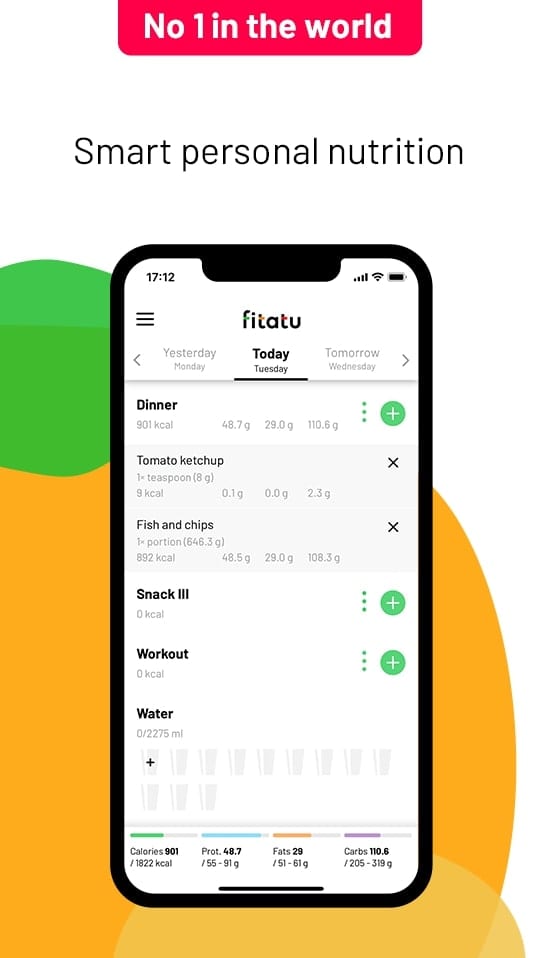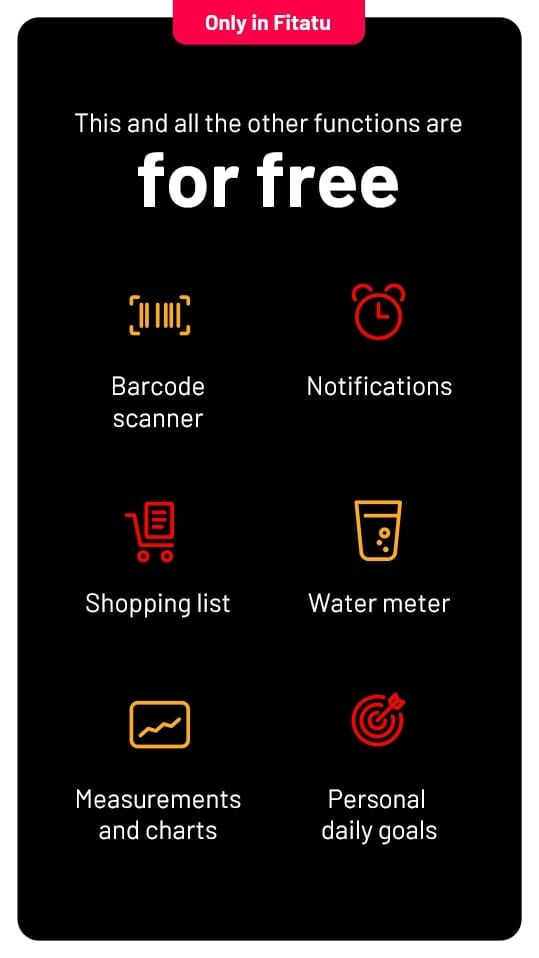 In the list of sports loads, you will see a lot of various fitness programs with ready data on burned calories per session.


Calorie Counter+
This is a very simple and minimalistic calorie counting application. It includes all the necessary functions to keep a food diary.
If you want a simple and straightforward program with nothing to spare, the "calorie counter" is ideal for your purposes.
It is also one of the few calorie counting applications that work perfectly without the internet.
At the same time, all the main functions are implemented perfectly. A ready-made set of products with calculated macros, the ability to add recipes.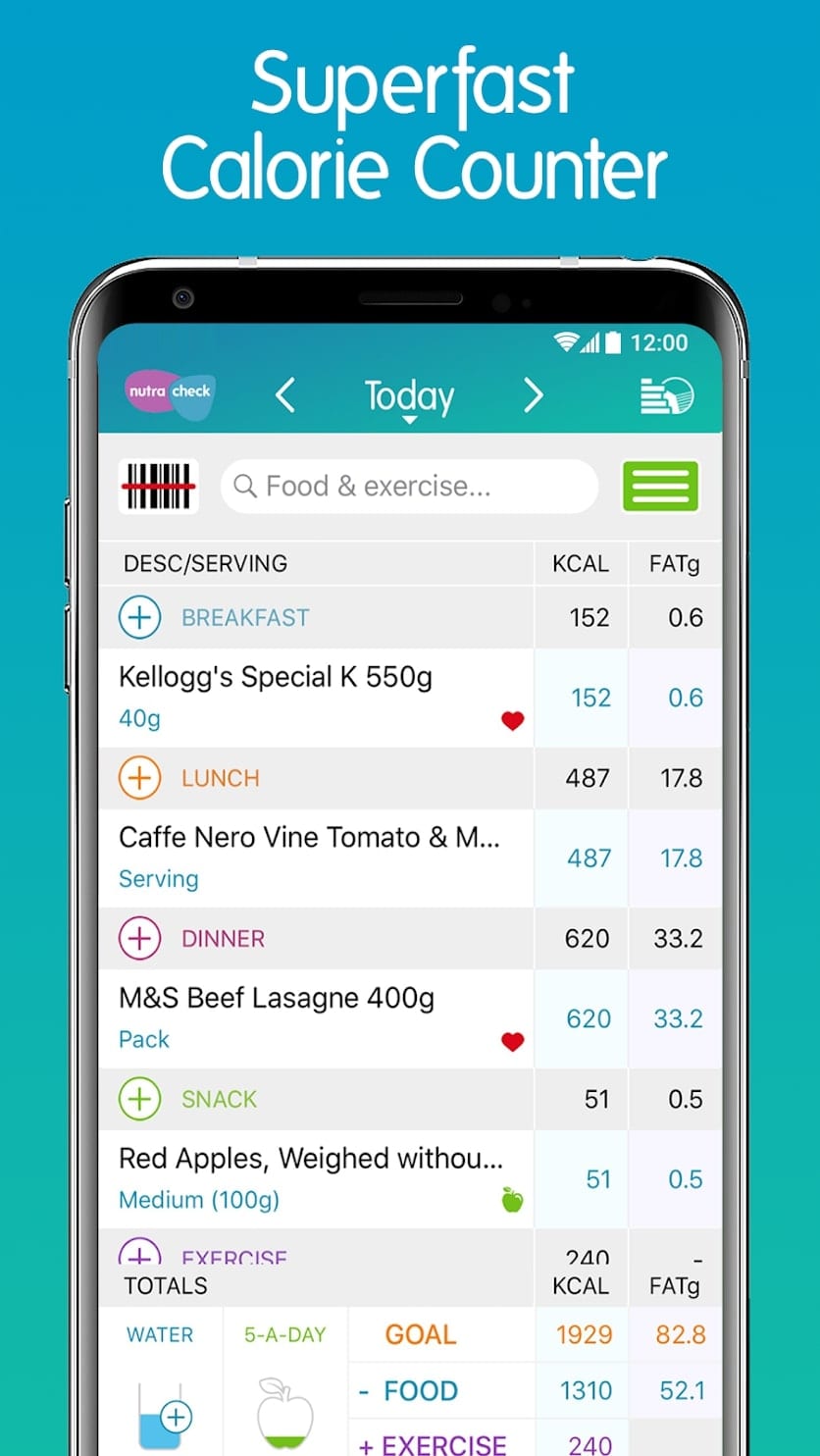 A list of basic sports loads, individual calculation of calories. And feedback on the application, despite its minimalism, very positive.


You may also like: 11 Best Drink Water Reminder Apps for Android & iOS
Easy Fit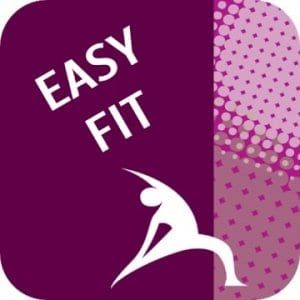 In contrast to the previous app, Easy Fit is designed for those who appreciate bright interface and animated design in programs.
This calorie counter has no rivals in design.
The developers have created not just a trivial table with a list of products and macros but approached the matter from the creative point of view.
In the program there is a lot of animation, products are depicted with visual icons.
Besides, the settings have 24 colors, so you can choose the most pleasant design for you. Despite the rich design, the program works steadily and without interruptions.
The application has all the main functions and the attractive design only adds to the pleasure of calorie counting. But there are also disadvantages.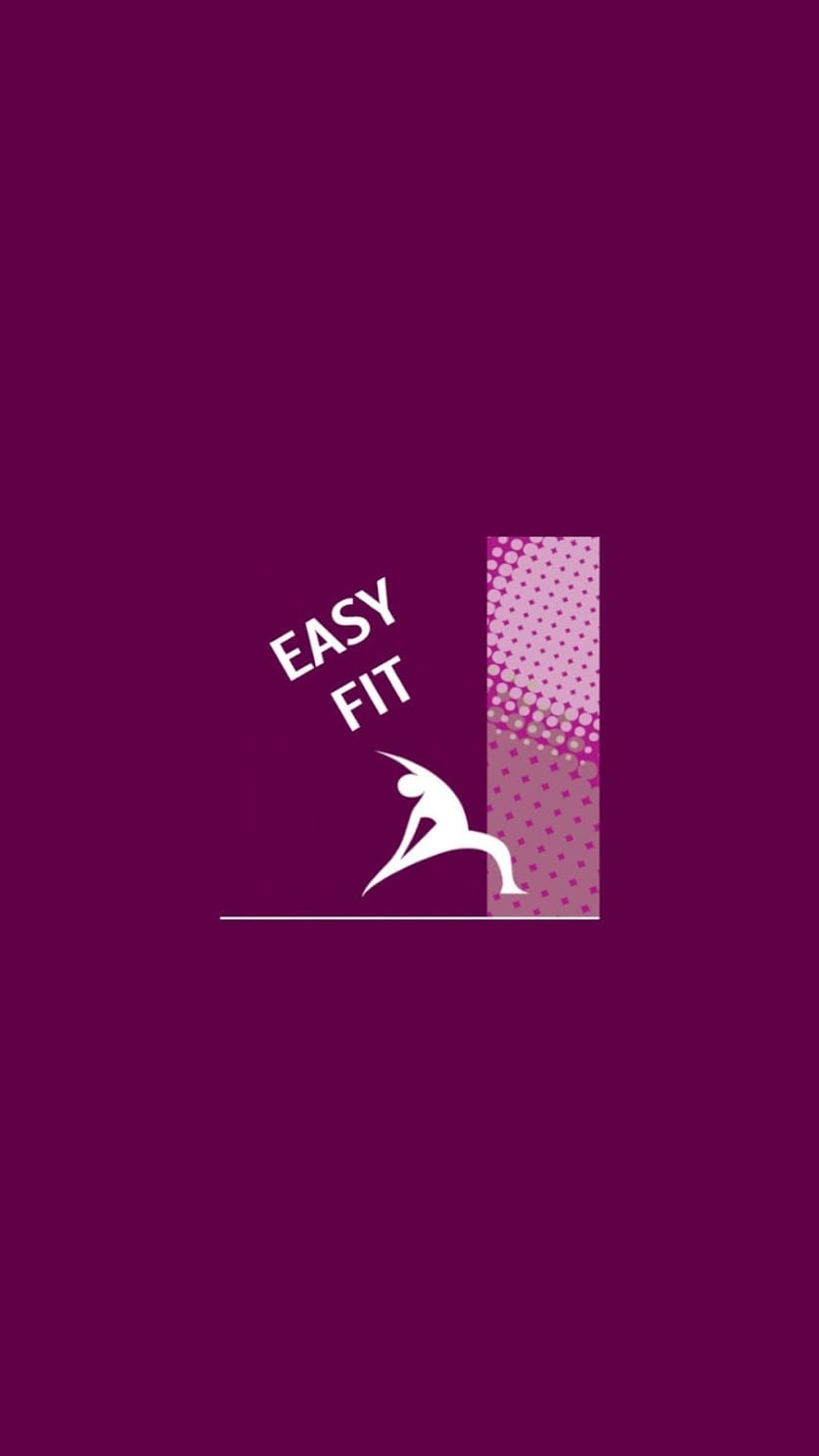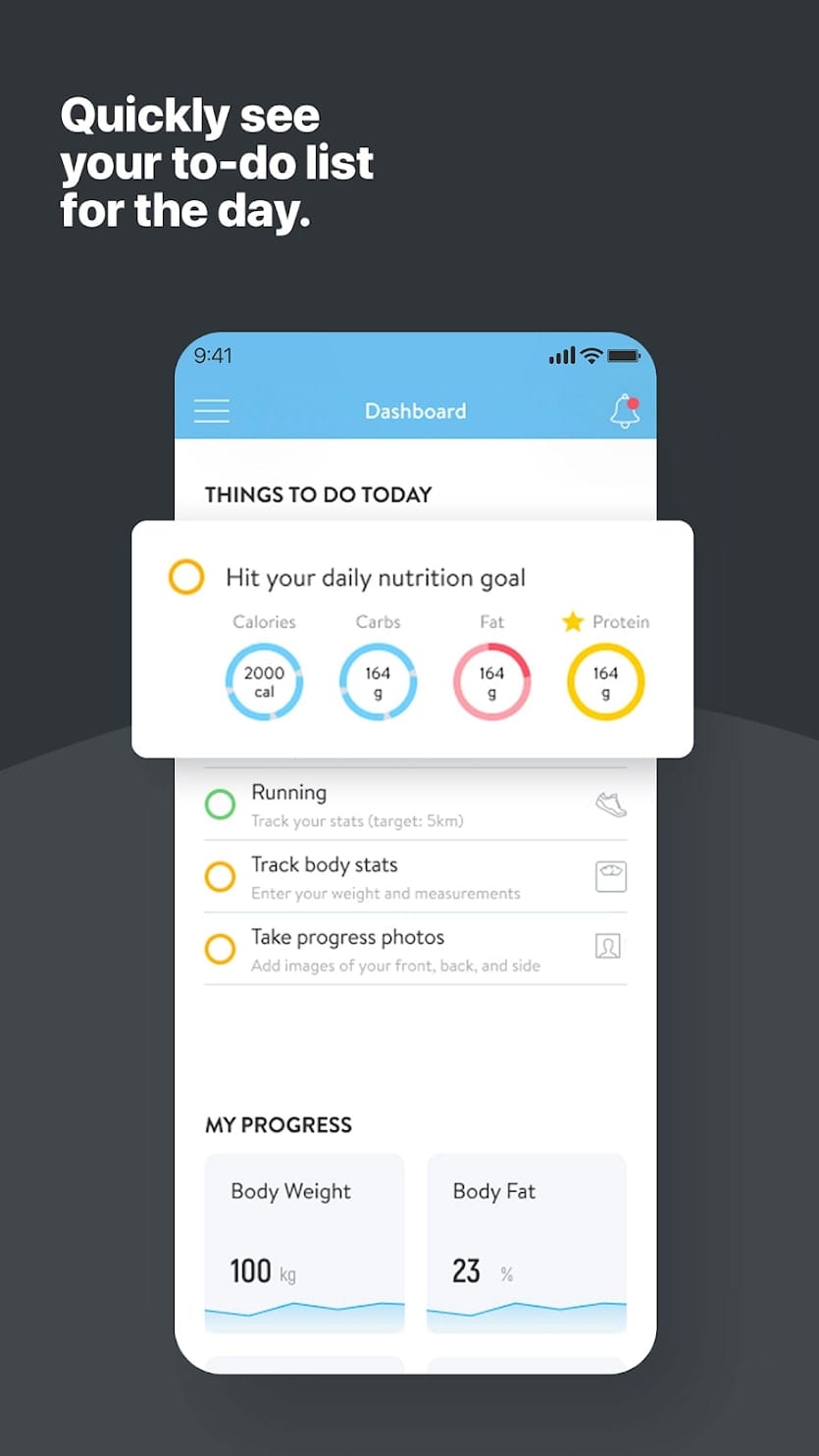 By the way, the application also works successfully without the Internet.


Calorie Counter by Lose It! for Diet & Weight Loss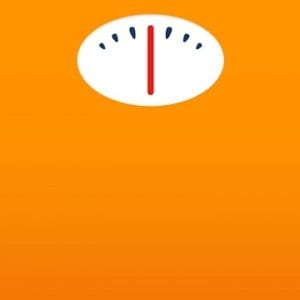 This program features an ergonomic design, easy access to all functions in a few clicks, and a variety of weight loss statistics.
The Calorie Counter by Lose It! for Diet & Weight Loss offers a universal system of meal and workout reminders.
The program is also interesting because of the unique mechanism of adding recipes.
They take into account heat treatment when calculating calories: boiling, frying, quenching.
This application for the calorie counter works without the Internet. One of the drawbacks is that the product base is not of high quality.
Very often there is a repetition of products, with small differences in the name, which makes it difficult to find the right dishes. Also among the disadvantages, users note the lack of widgets.
From most such applications Calorie Counter by Lose It! for Diet & Weight Loss differs important function – to state the exact time of eating.
This allows you to calculate exactly when and what to eat, how much time to leave for digestion and absorption.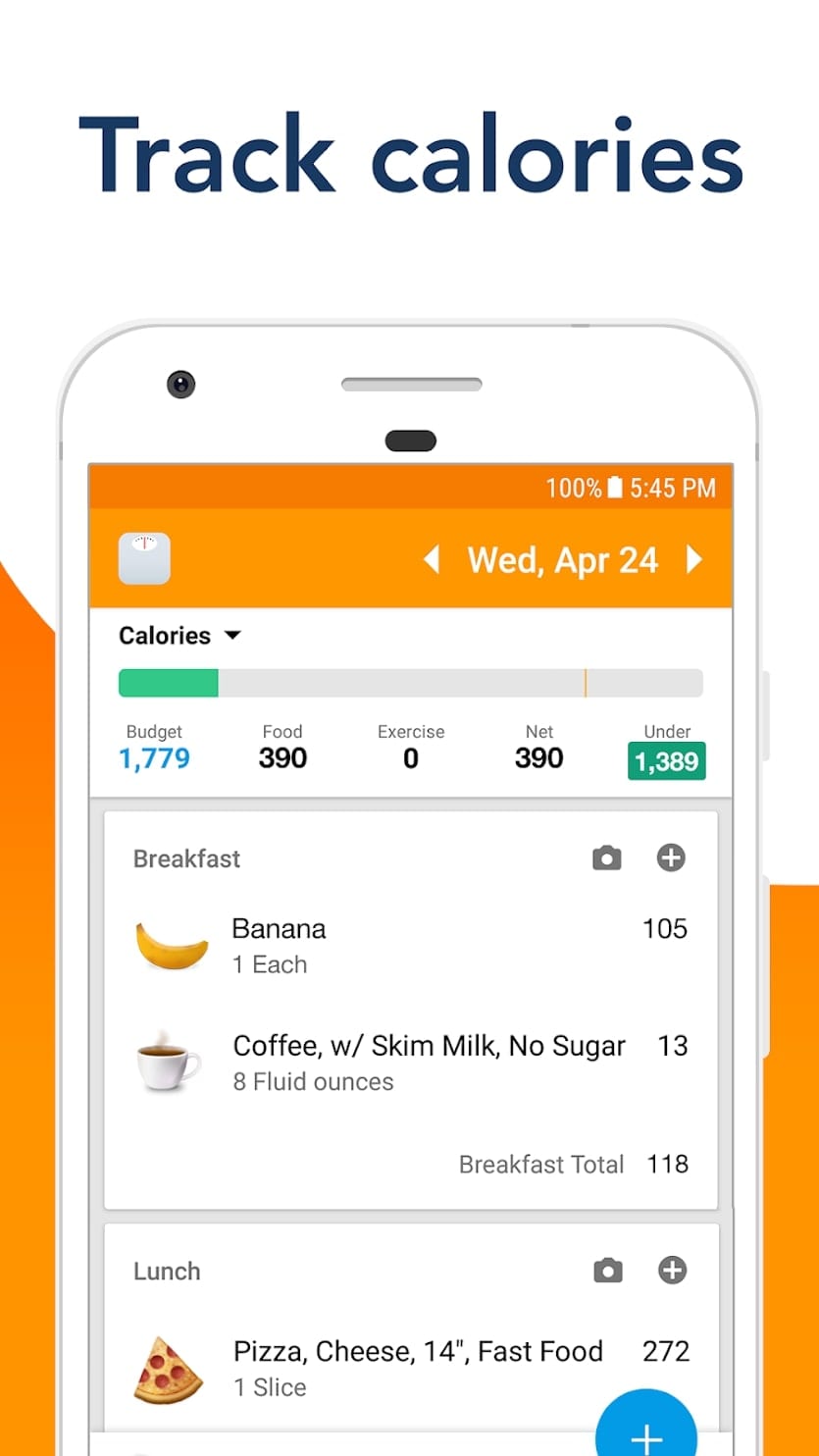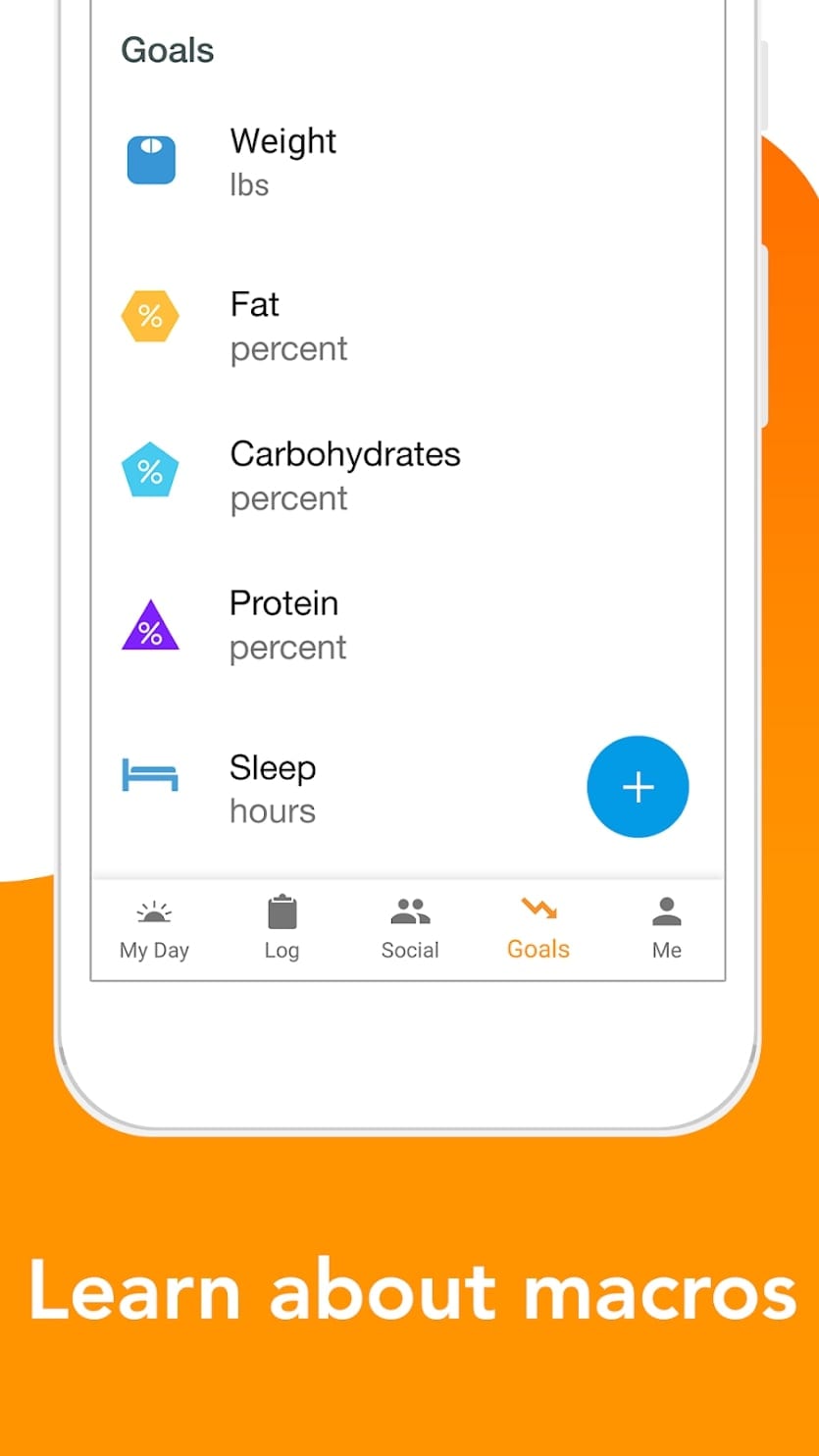 The only thing to be nagged about here is the advertising banners that appear on the screen at the most inopportune moment.


8 fit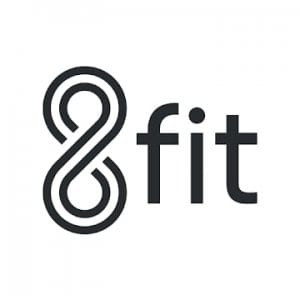 This is a completely free application with an intuitive interface. It takes into account the total caloric intake of proteins, fats, and carbohydrates.
A large product base where you can also find dishes from popular restaurant chains.
In addition to GMOs, the program takes into account the amount of sugar, fiber, sodium, and cholesterol.
Shows statistics for the day, current, and previous weeks.
Calorie consumption can also be taken into account in the application by selecting from several activities.
But you should understand that the program will offer approximate values. It is almost impossible to track the exact energy consumption without a pulsometer.
This app includes a nutrition diary, an assembly of 350 exercises, and several training programs.
You then need to specify how you are going to combine nutrition and exercise. Here, the application is good in that it gives you relative freedom of choice.
For example, you are going to dedicate 2-3 days a week to training, but not to eating regularly.
Or, but, you want to achieve the largest results in just one month – specify 5 training sessions per week and strict adherence to the nutrition program.
The health program selected by the application is displayed on the "Habit" tab.
In the same section, you can see a set of exercises, and if you've synchronized with the Google Fit aggregator, you can also see the number of steps taken.
An important feature is that it is very flexible to accommodate your personal nutritional preferences.
We can specify that your personal menu should consist of vegetables and seafood, and state what you like most. Besides, you can specify that you are located in simple recipes, such as 3-5 ingredients.
You can also adjust the frequency of updates in the menu. New recipes will appear in your diet every week or every day.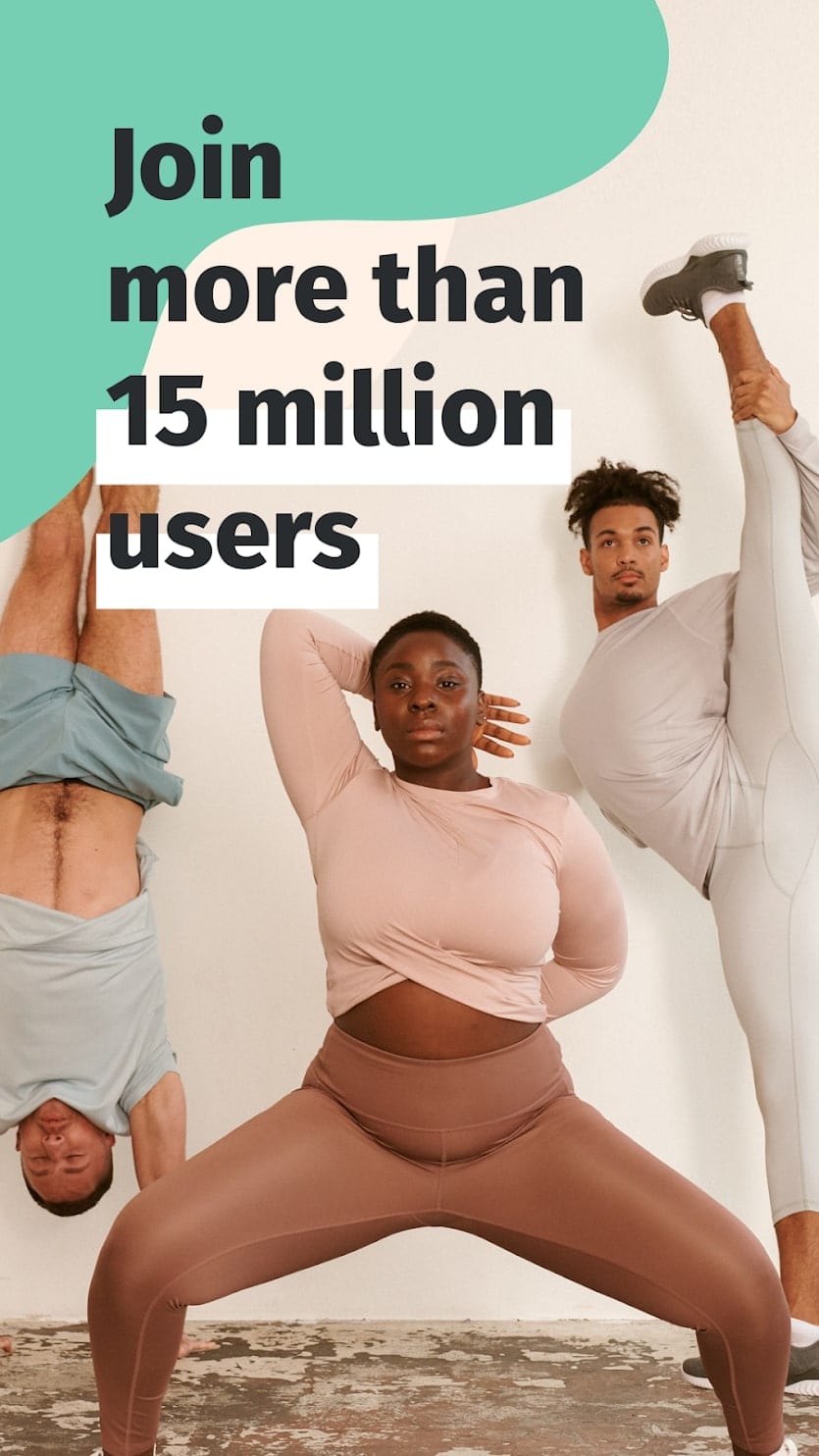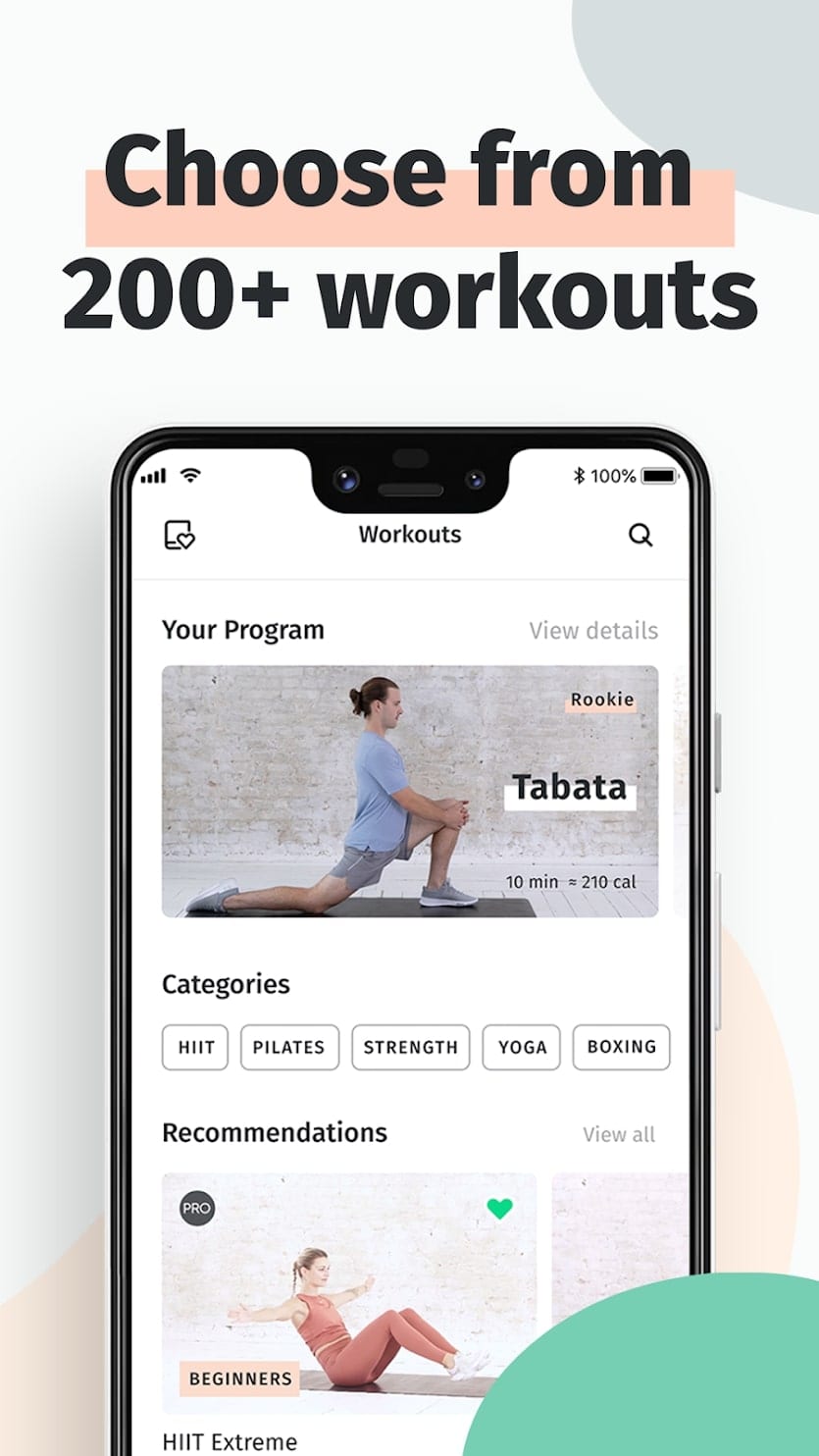 The only disadvantage of the application is the lack of Russian. But, this is compensated by extensive illustrations and video tutorials.


MyPlate Calorie Tracker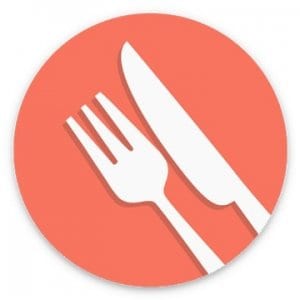 This is one of the best calorie counting applications that has already been evaluated by over 120 million users worldwide.
To find the right menu for you, the MyPlate Calorie Tracker contains a huge product base of over 6 million items.
What's more, each product is detailed protein, fats, and carbohydrates, nutrients, and energy value.
The application has an extensive and well-developed interface, but it is also very user-friendly.
After installation, you need to specify your goal: to lose weight, gain weight, or maintain the current one.
You also specify your height, current weight, and age. After that, the MyPlate Calorie Tracker brings you the daily calorie rate and Buzz.
If you are engaged in daily physical activity, enter this data in the MyPlate Calorie Tracker. So that the calorie-counting application can adjust its recommendations for calories.
Even more accurate data is recorded when you connect fitness gadgets. For example, bracelets, watches, and pulsometers.
A great "chip" of the application is the ideas section for the menu. Here the most interesting and useful recipes are collected in separate groups.
If you are tired of having the same oatmeal every morning, this option can offer you quite adequate alternative.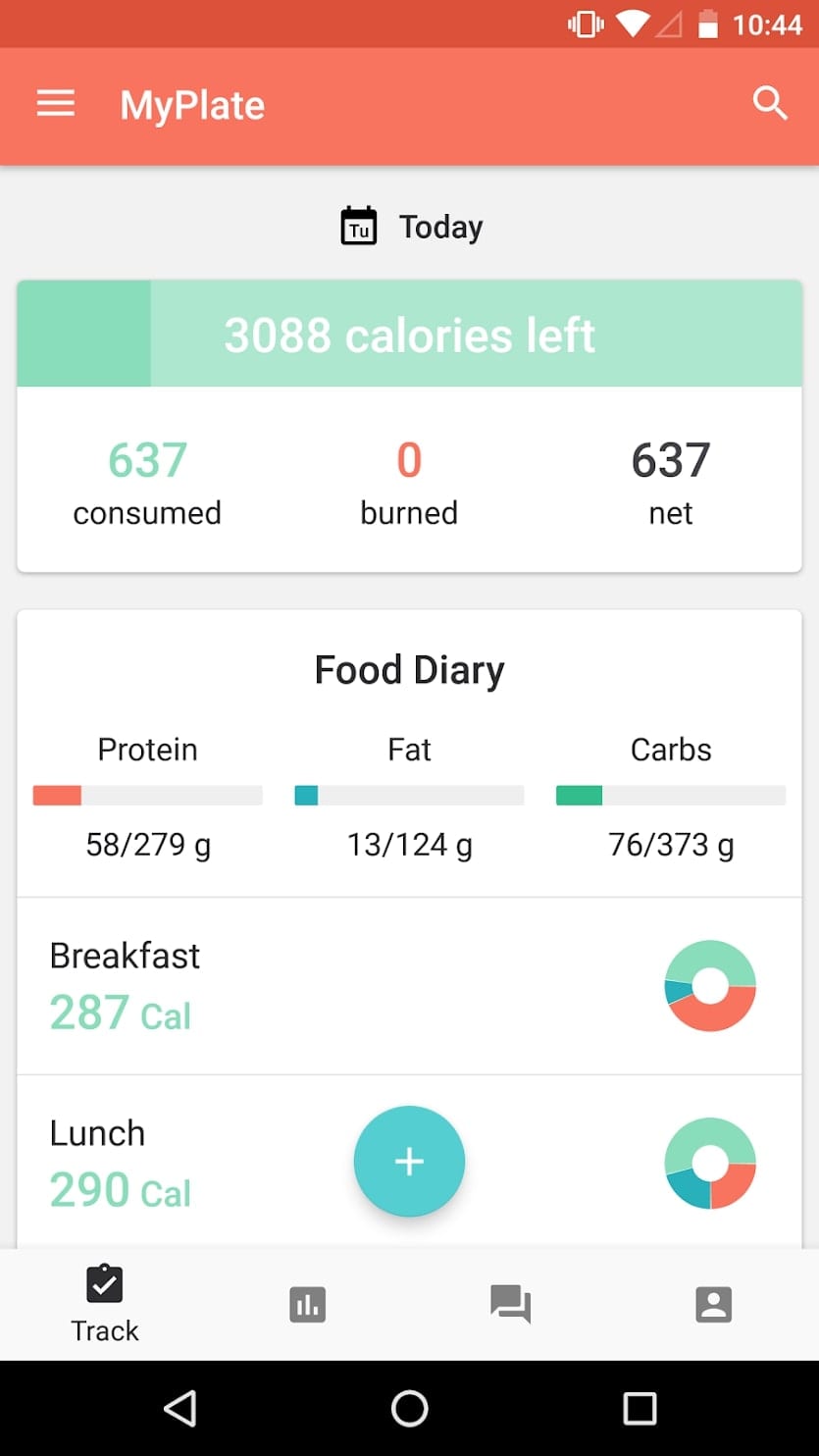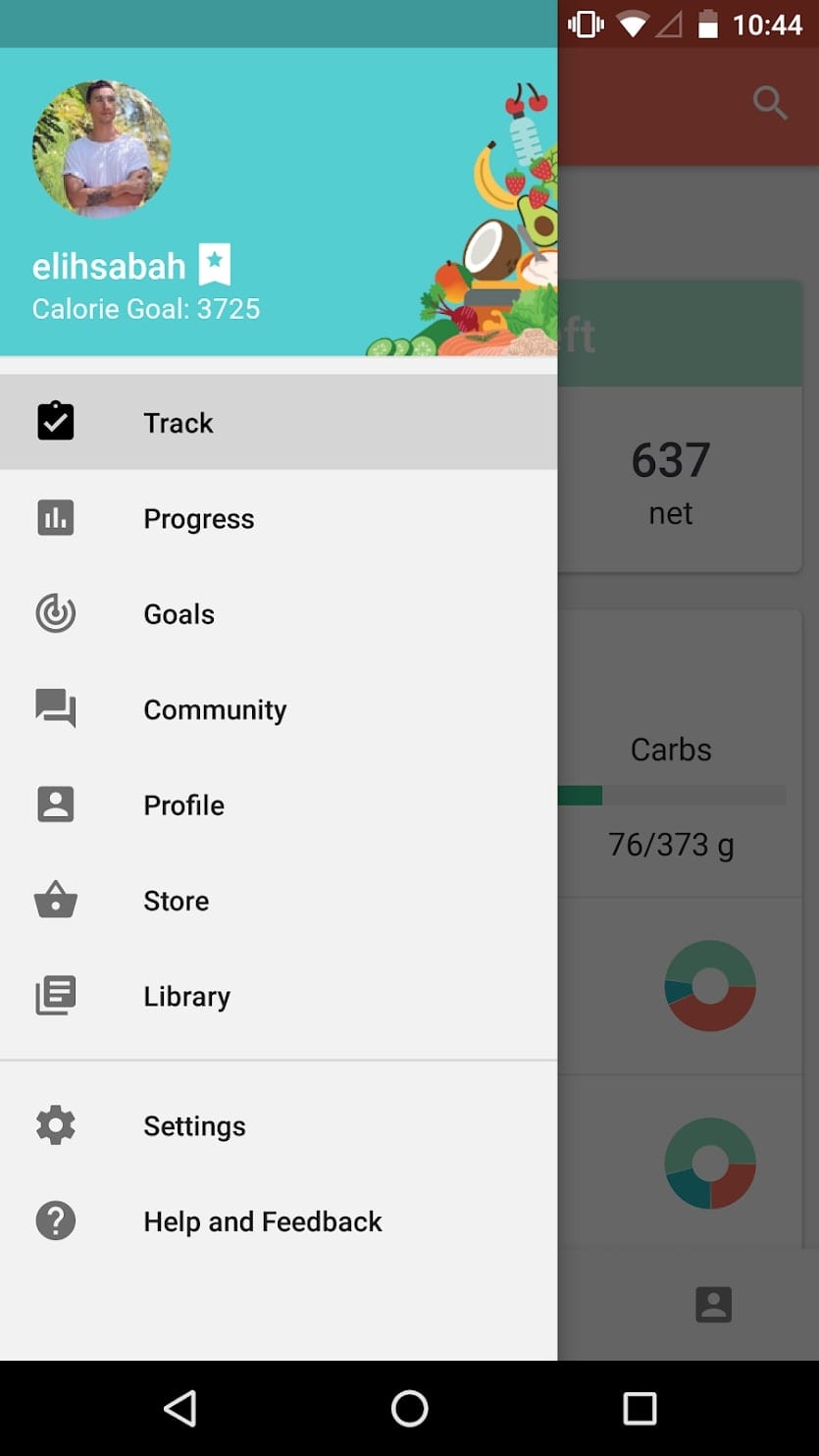 Through the application, you can go to the MyPlate Calorie Tracker forum, where users from all over the world exchange ideas, impressions, and recipes.


You may also like: 9 Best Treadmill Calorie Calculator Apps for Android & iOS
EZ Calorie Counter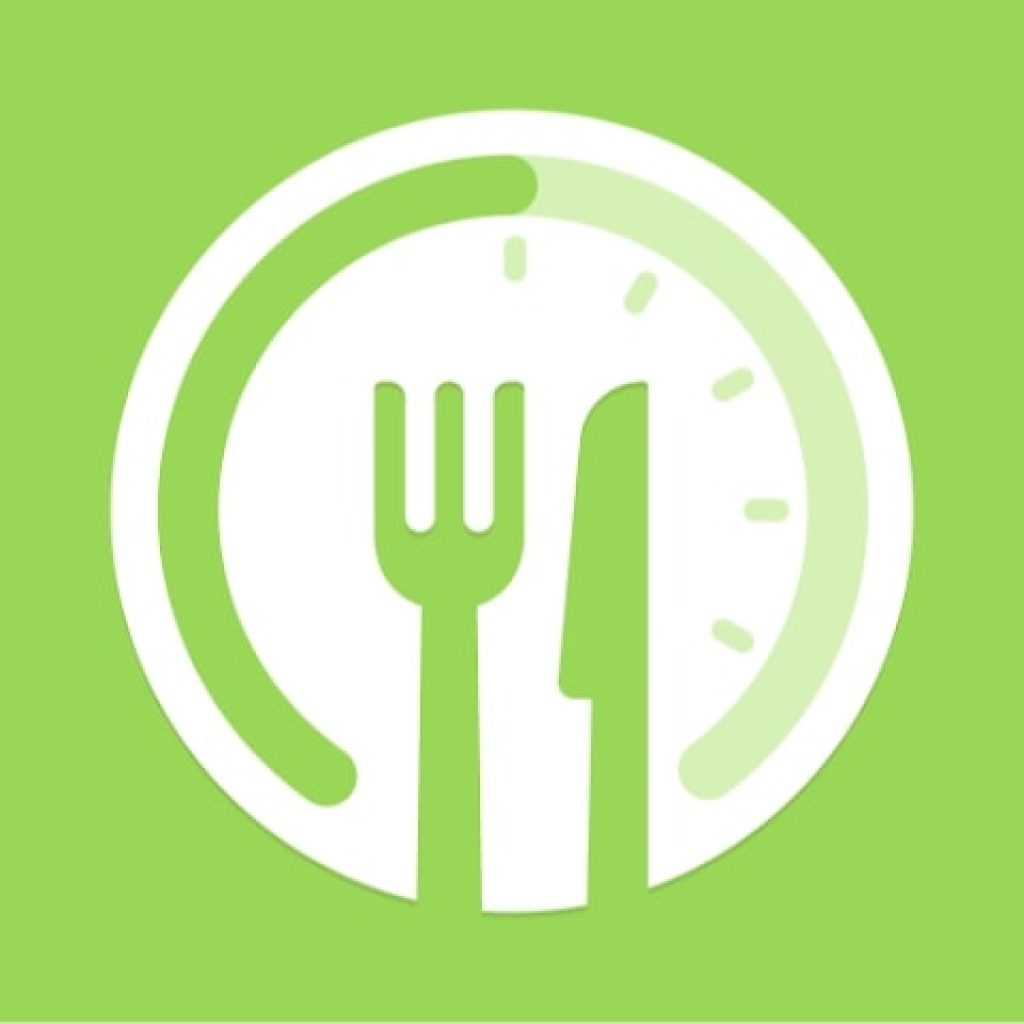 Your calories are under control with EZ Calorie Counter.
Do you want to lose extra pounds by summer? Afraid of harming your health with strict diets and interval fasting? This app won't miss a single important detail and will help you achieve your desired weight quickly and safely.
After installing the program, you need to specify your measurements. You will then receive an individualized plan for working on yourself. Enter new data to track the dynamics.
The app allows you to determine how many calories are in a cooked meal or product. Depending on this, you will be able to create a more harmonious diet. Do not forget about exercise, which helps you to get rid of extra calories.
Achieve a perfect balance between getting and burning calories. For convenience, scan the barcode of the product of interest and get all the information about its composition. See the protein, fat, and carbohydrate content of each product.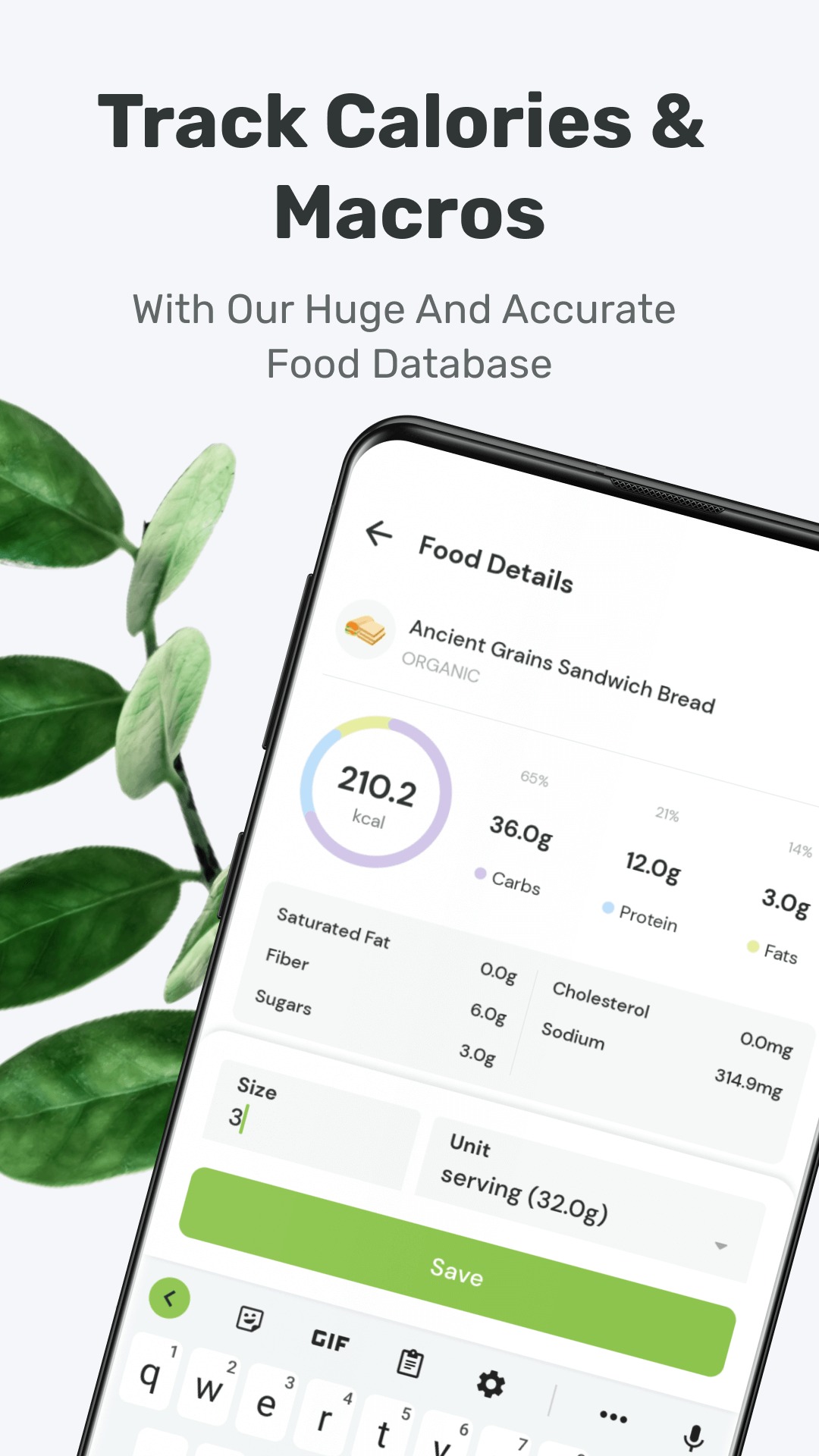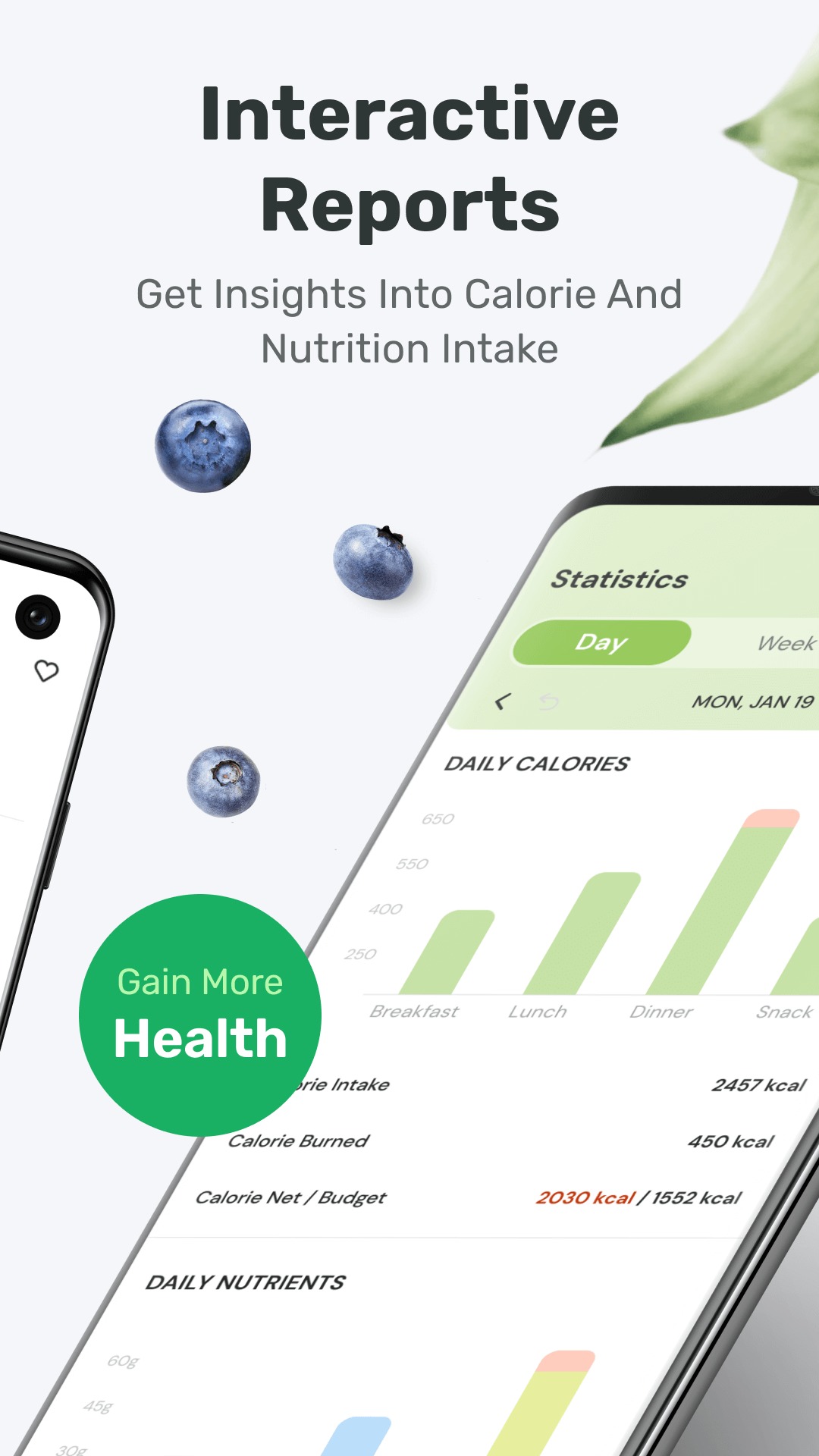 Use EZ Calorie Counter as a recipe book. Now you have all the data at your fingertips 24/7. Share them with your trainer or doctor.