Are you the type of person who enjoys laughing at yourself? Then keep reading this article!
There are lots of free silly face apps for Android and iOS that can cordially modify your face in a humorous way. These apps empower you to change your face shape as you want. Bloat it, stretch it, and make all other deformation your soul desires. Some of these apps even work with vids and can turn your voice funny as well.
Here's the list of the best apps that category that worth your time. Have a look!
Banuba – Live Face Filters & Funny Video Effects
Banuba is an app that has a huge compilation of various live face masks that you can try.
The app covers multiple masks of all the themes you can imagine. There are beauty masks, celebs ones, animal ones, and so on. Plus, there are dozens of masks that make your face look incredibly funny. The amount of mask is constantly renewing so you'll never run out of material.
On top of that, you not only get to take pics with silly faces but you can also record short vids. There are also lots of masks that randomly warp your face by making you look absolutely hilarious. Therewith, some of the masks come with voice changing options and can make you sound like you're a child or a cartoon character.
Furthermore, some masks have a couple of options within them and you'll need to tap on the screen to view them all. All the masks are nicely made, and they look great on faces — no smudges and creepy looks. You can also save the masks you like to your faves to reach them quickly the next time.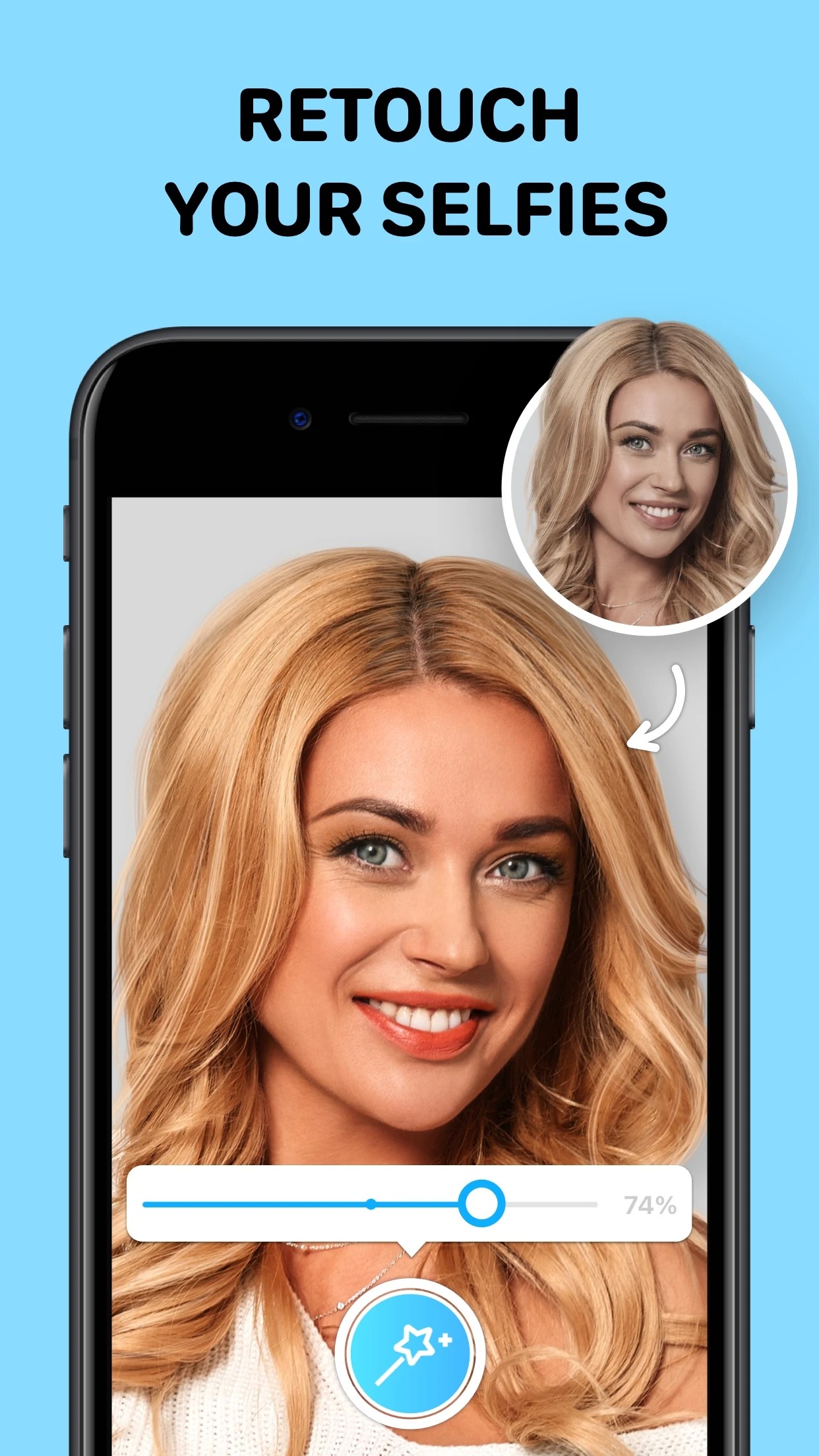 You may also like: 11 Free Face Mask Apps for Android & iOS
Facelab – Face Editor & Beauty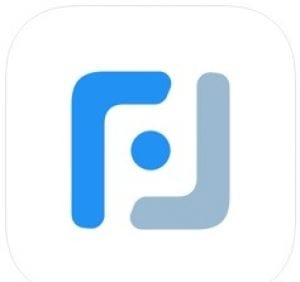 Facelab is an app that can cope with all types of selfie modifications you can imagine.
This app is not fully dedicated to the joke effects and stuff so there are also instruments that can make your pics outstanding. These instruments can reshape and resize your nose, eyes, lips, and your whole face in general. Plus, there are some basic tools for brightness correction and all that.
The rick here is — you can use all the same reshaping instruments to make yourself look absolutely hilarious. Once you'll deal with that you can add some spice to your pics. In fact, you can use various stickers as accents and even try the 3D pick filter. The app is free and there are no instruments that require payment with cash.
Herewith, the app also has a compilation of face masks you can try. For example, there's a mask that will show you how you'll look in old age. And there's another mask that turns you into a baby. All the masks look quite nice and don't low down the quality of the app.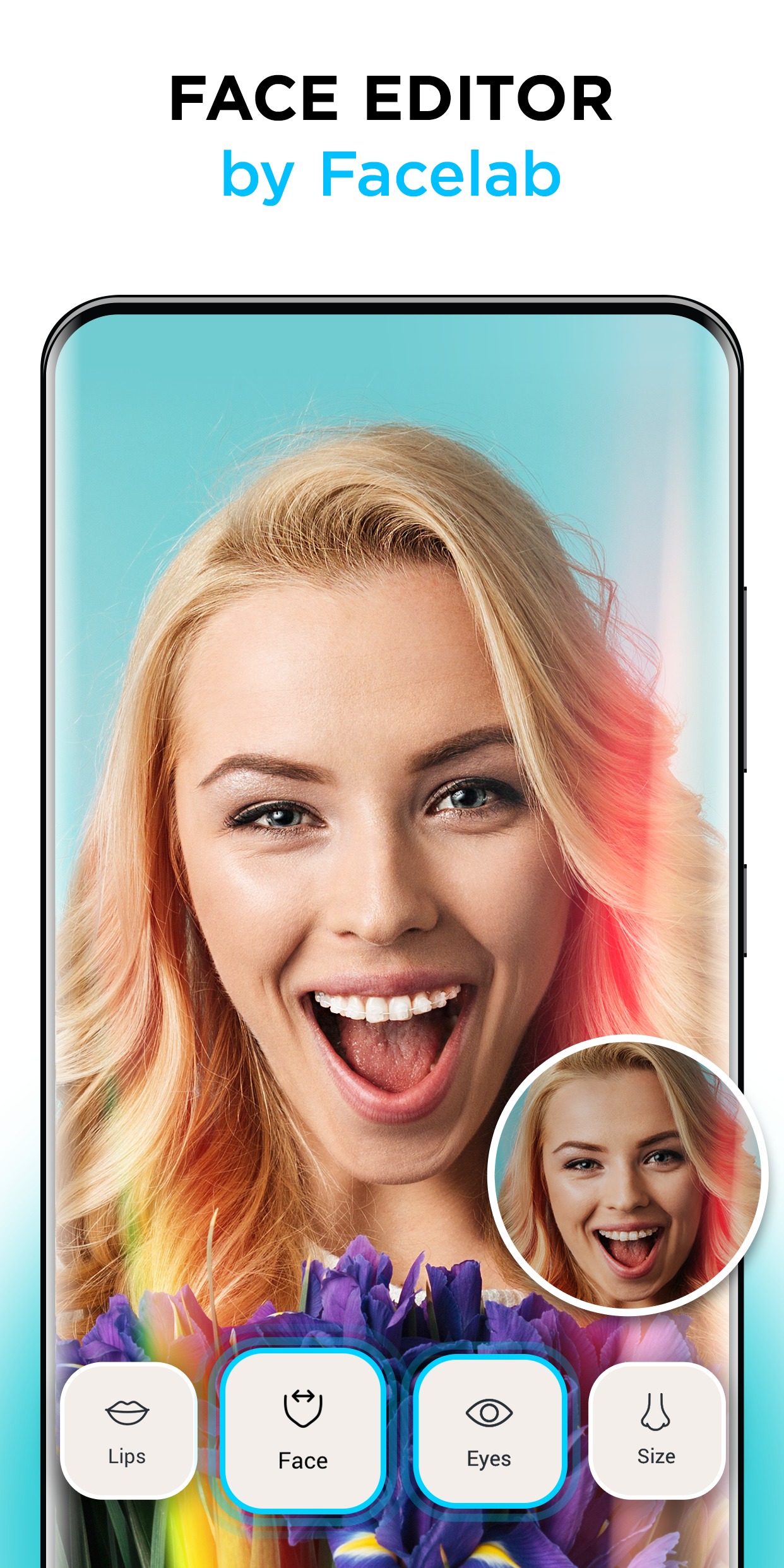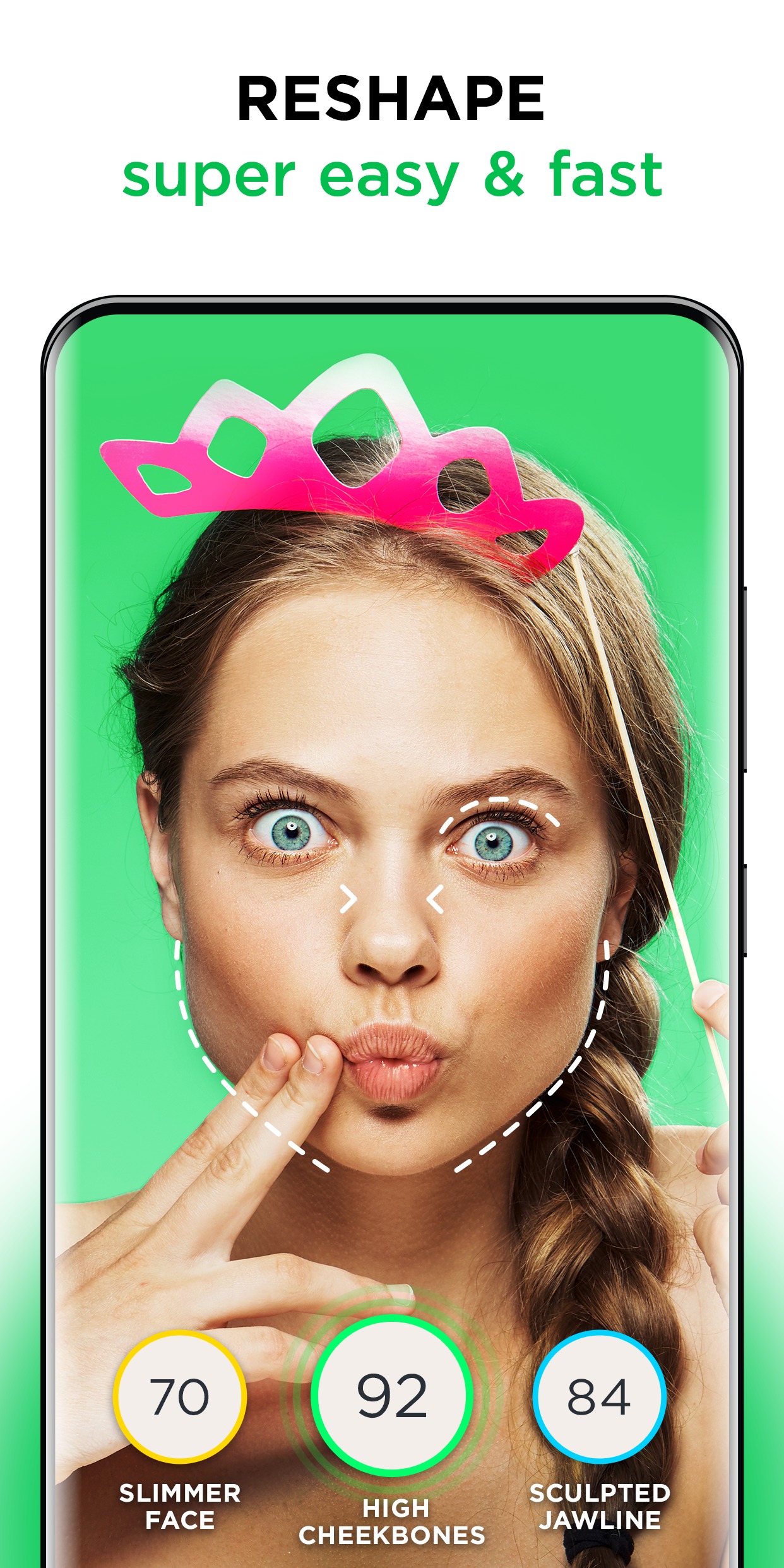 Funny Face Effects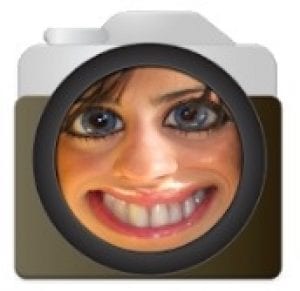 As its name suggests, Funny Face Effects is an app that will make you look silly on selfies.
This app is fully dedicated to the funny face modifications and it's one of the best in its genre (no surprise it has more than 10 million downloads). The app covers various funny effects such as face warps, arms stretch, ad lots of other hilarious distorts.
More by token, the app can not only work with pics — it can actually turn your pics into gifs. This is how it works — you make the warps on any parts of your body you want and the app animates these parts. It looks very funny and you can post it directly at your insta if you want.
Herewith, the app empowers you to warp thee pics from your camera roll or take new ones with its own built-in cam. There are also some makes that make you look fat or makes your eyes extremely big. In case you want to settle any of the instruments you've used you can use the eraser brush for that.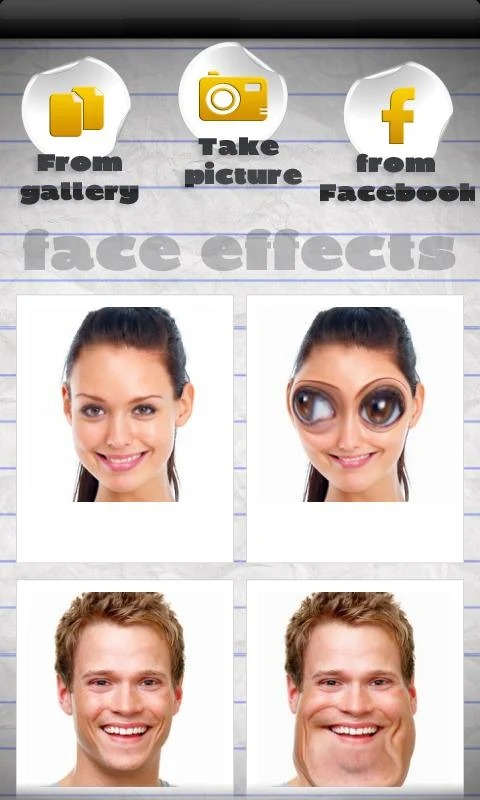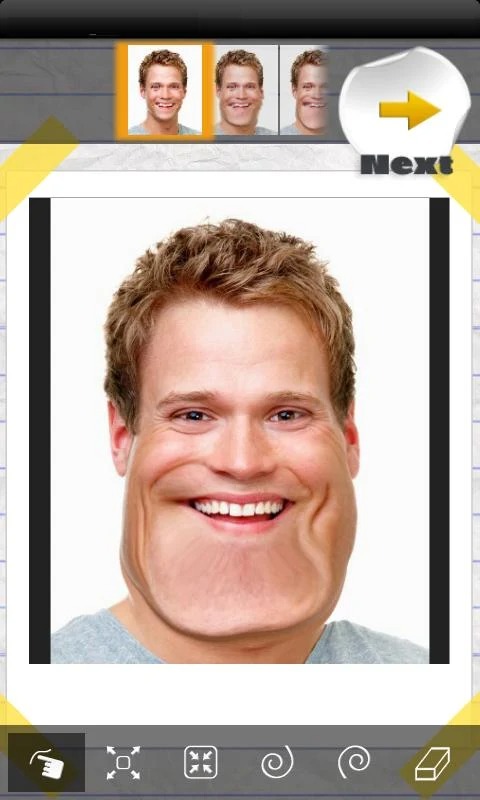 Crazy Helium Funny Face Editor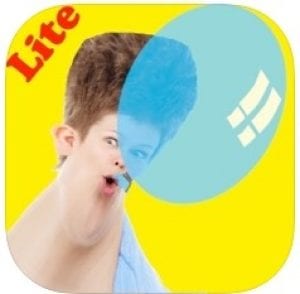 Crazy Helium is an app that covers tons of instruments that can deformation your face in a funny way.
The coolest thing about this app is that you can not only take pics with it — you can record the funniest short vids ever. There are multiple masks that war your face or make you look like a movie character. Of course, there are some cute masks as well, but we're not here for that, right?
Some of the masks can even make you sound like a completely different person. As its name supposes, lots of masks make you sound as if you've inhaled helium. Plus, there are masks that imitate the voice of Pennywise and other famous characters. Herewith, some masks can work on to or more faces so you can have fun with your buddies.
Furthermore, you can pick a song from the app's compilation and lip-sync along with it on a video. Once the vid is recorded you can speed up or slow done your voice. You can even mix layer masks on each other to get the outstanding effects.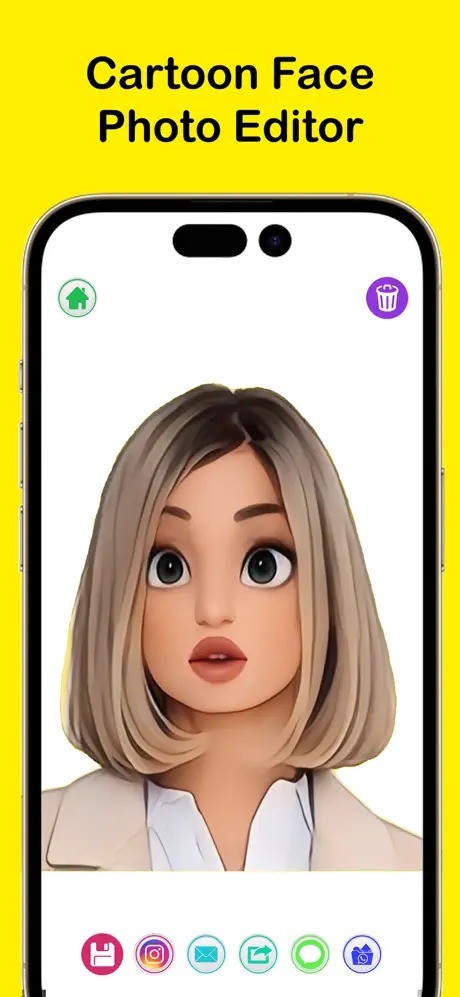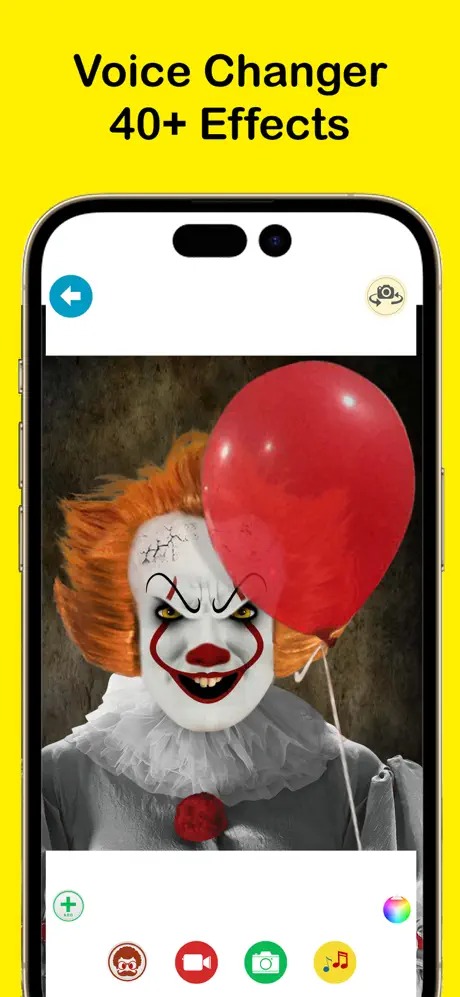 Face Changer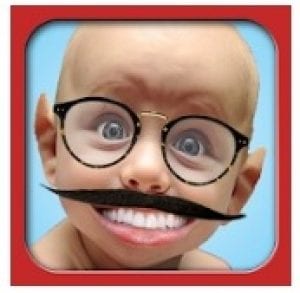 Face Changer is an app which's main aim is to make you laugh on yourself. The app has a huge compilation of interesting masks and stickers you can try. The first funny tool that went viral these days is face swap. It empowers you to practically switch faces with your friend or any other person you wan.
Frankly speaking, you can not only swap faces with people — it can be animals, animated heroes, and whatever else your heart desires. Next, there's a morph face instrument that empowers you to reshape your face. This tool actually gives you absolute freedom of action. Thus, you can make your face look skinny, fat, make your eye or nose gigantic, or make yourself look like a monster.
On top of that, the app has tons of individual face parts you can put on your face. It might sound creepy but it's actually just stickers — and there are more than 600 of them. These parts can be some crazy-looking werewolf eyes, leprechaun ears, scars, and so on. There are also dozens of accessories like glasses, beards, and more.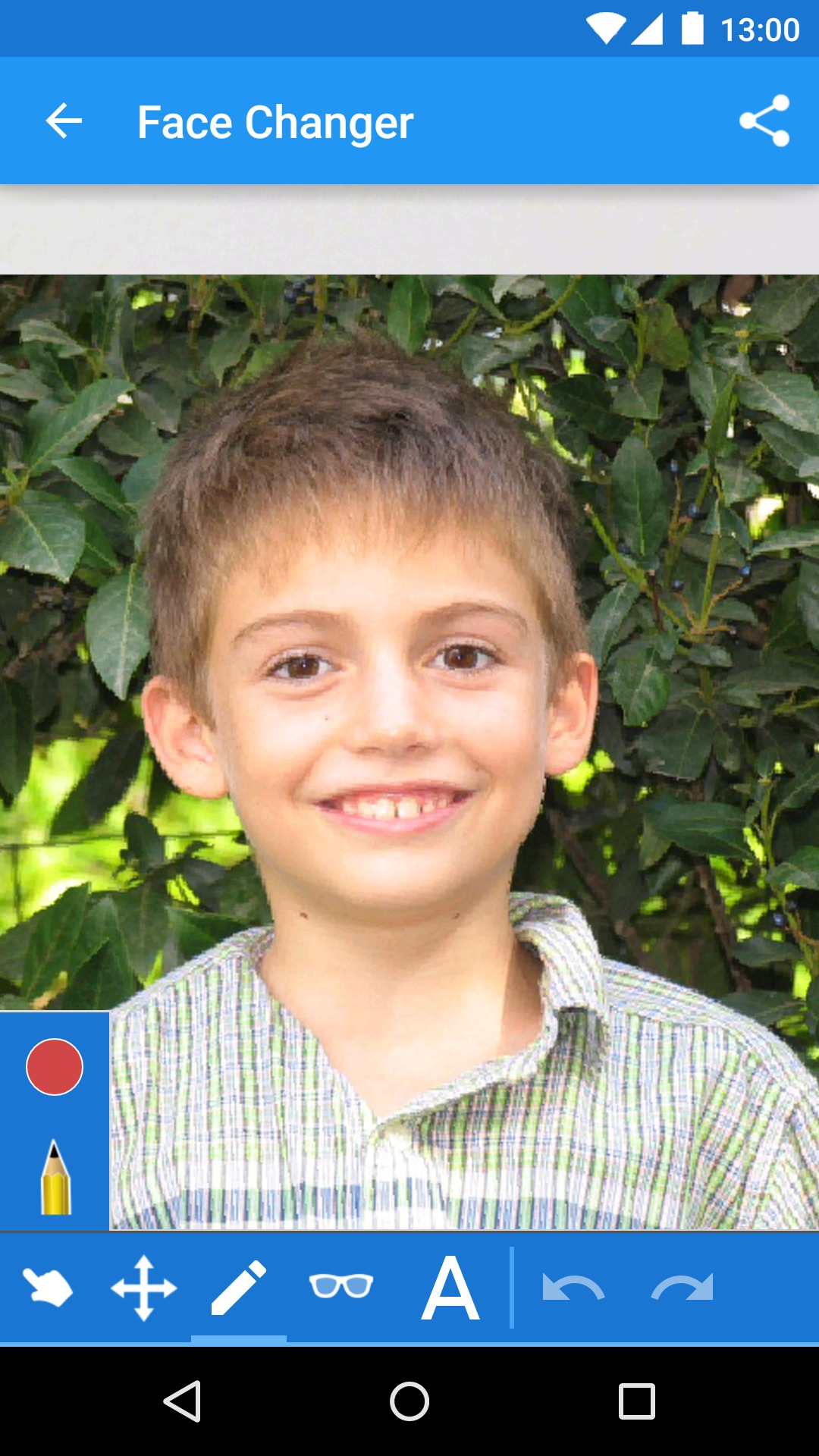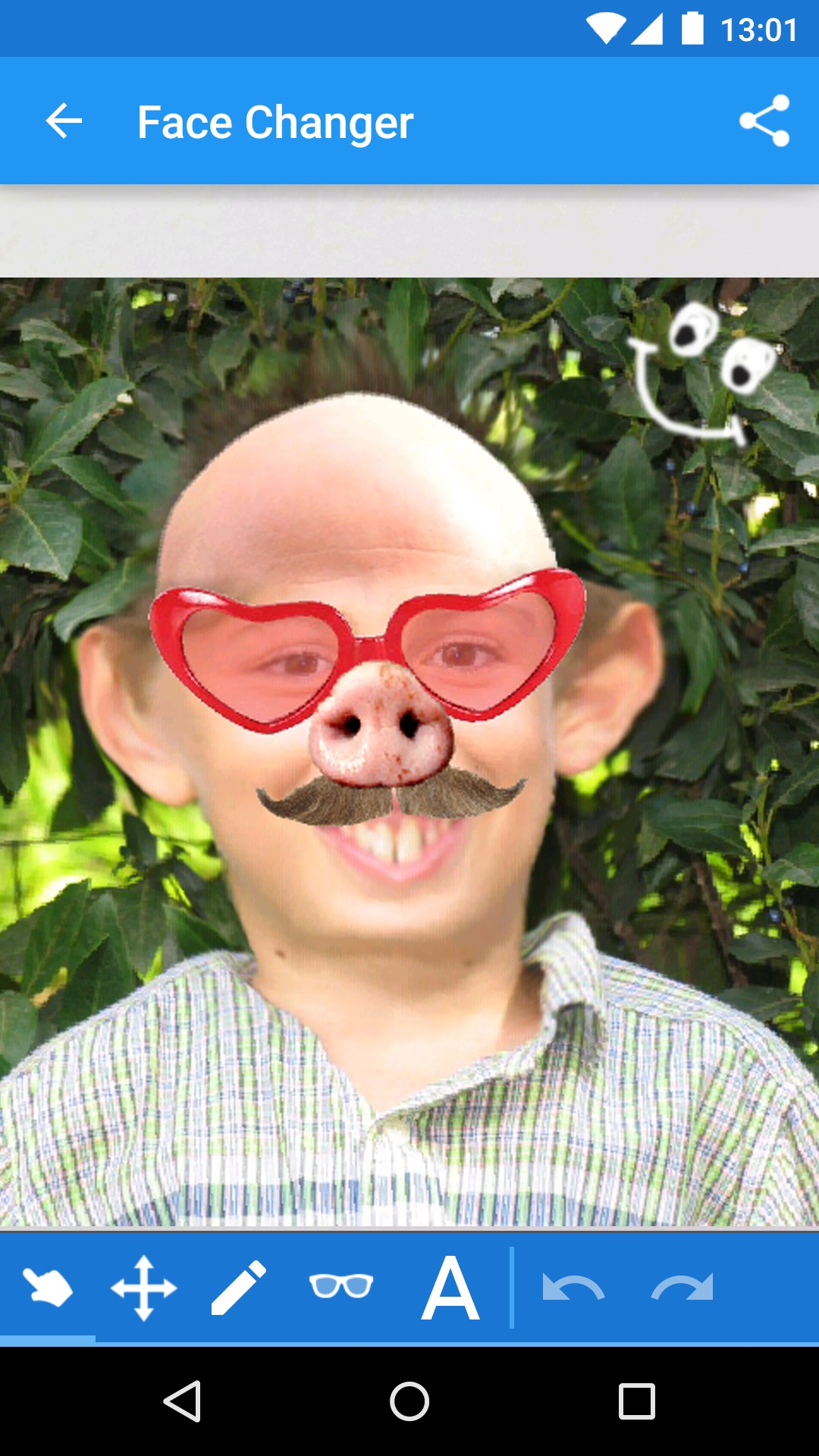 YouCam Fun – Snap Live Selfie Filters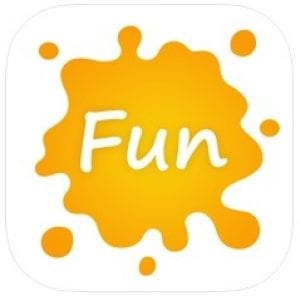 YouCam Fun is an app that can make you look hilarious on pics.
This app has a massive collection of masks and stickers you can put on your pics to make them look funny. Let's start with the masks, shall we? So there are tons of masks you can try on your face in live mode. Therewith, you can not only take pics but also record short vids with the masks on.
All the masks come in themed sets — the animal face ones, the warp funny ones, the beautiful ones, the horror ones, and more. There are also masks that can work on more than two faces so you can try them with your mates. Plus, some masks come with sound effects that make you sound unusual (in most cases you will sound like you've inhaled helium).
As for the stickers, there are hundreds of them and some are even motioned. The stickers can be face parts of some magical creatures, accessories, quotes, drawings, and much more. Besides, there are new thematic ones are being added each holiday.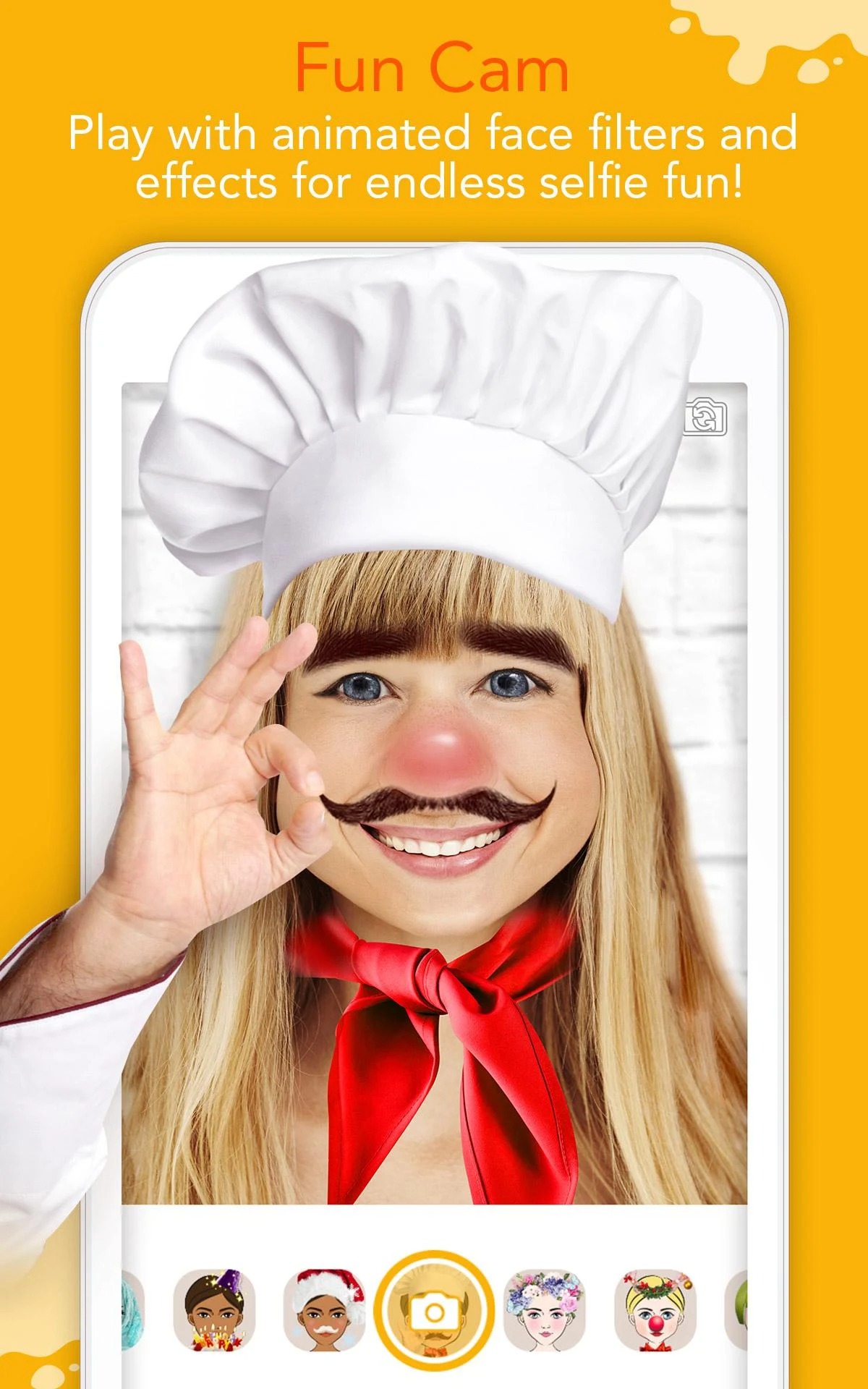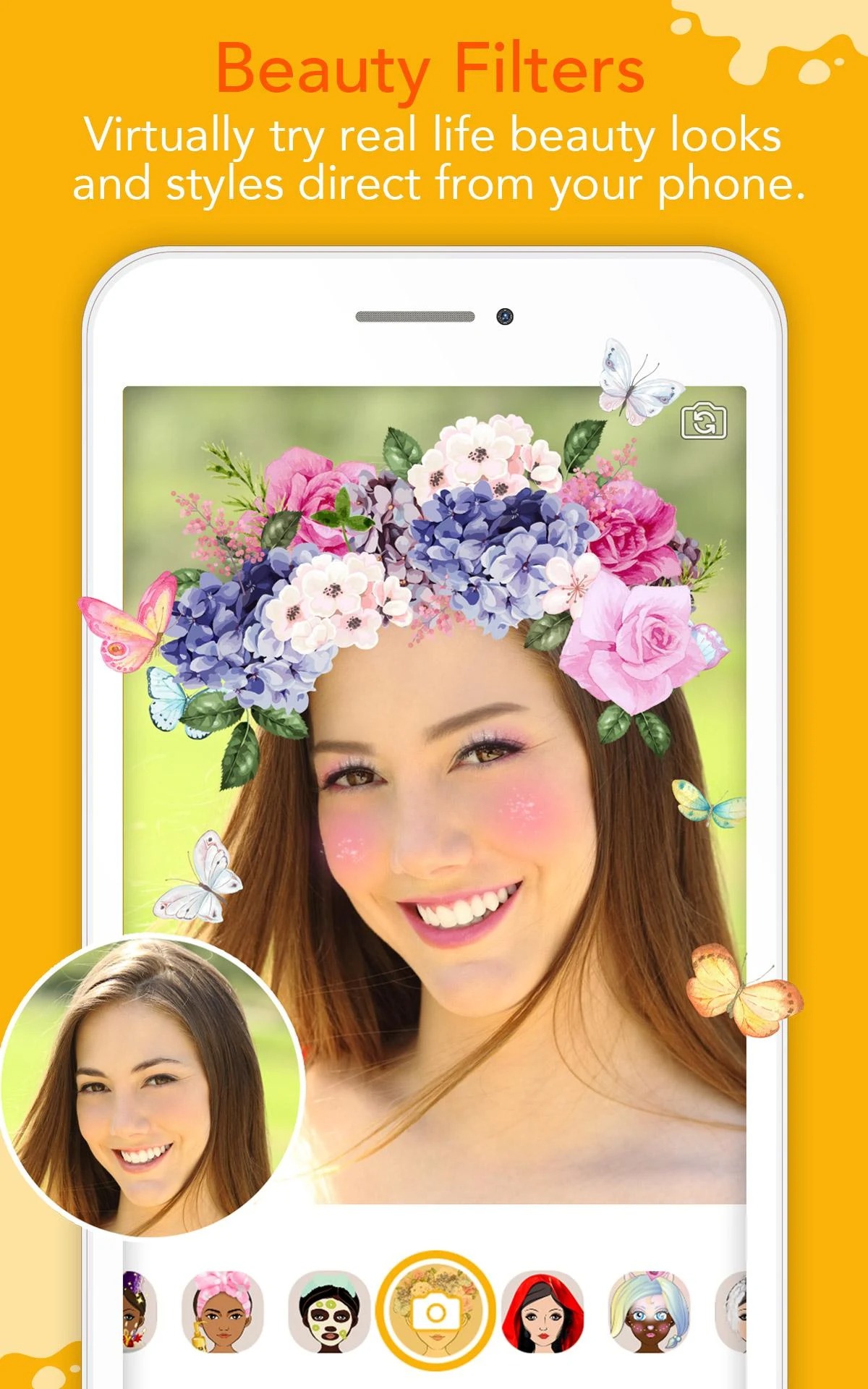 You may also like: 9 Best Trippy Camera Apps for Android & iOS
Funny Video Maker – JokeFaces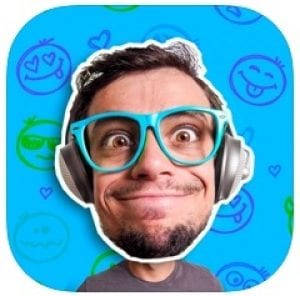 And lastly, JokeFaces is a fun app that empowers you to make hilarious vids.
The effect the app gives you vent viral recently so it's a must one to try. What this app does is it swaps any face on the video with your face. It looks incredibly funny with all kinds of music clips and movie scenes cause the audio remains the same.
It needs to be said, there are no restrictions for putting your face on the vids — it can be anyone even your cat. The app has a compilation of thematic vis you can rise as a base for those. These vids can be birthday and wedding cards, or even a declaration of love. However, there are lots of other vids that will make you laugh so hard.
You can also save the shots of the vids if you want. In case you don't really need the sound of th vid you can save it as a gif. Plus, all the outcomes have a high quality so no worries about that. You can also share the vids anywhere directly from the app.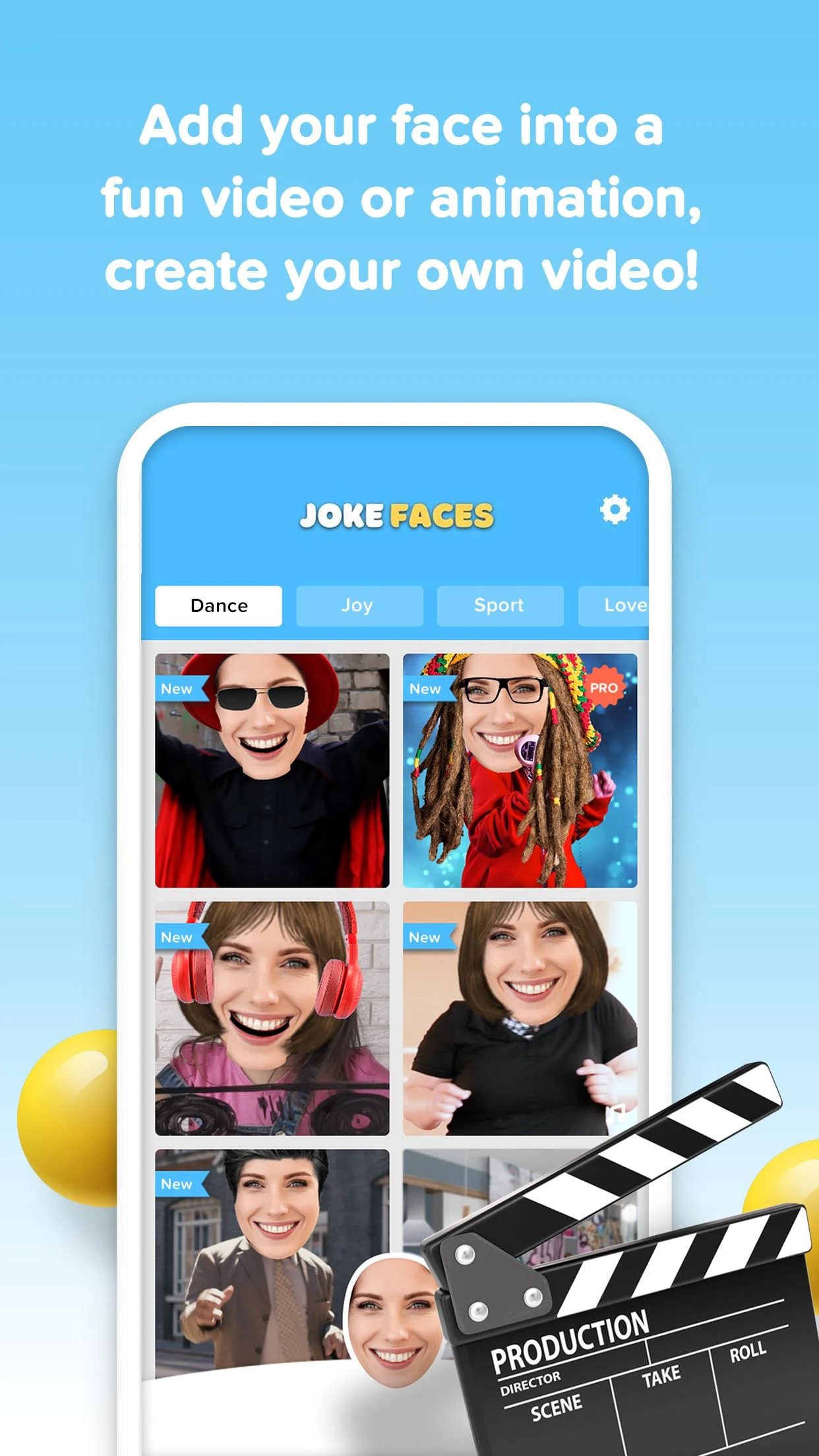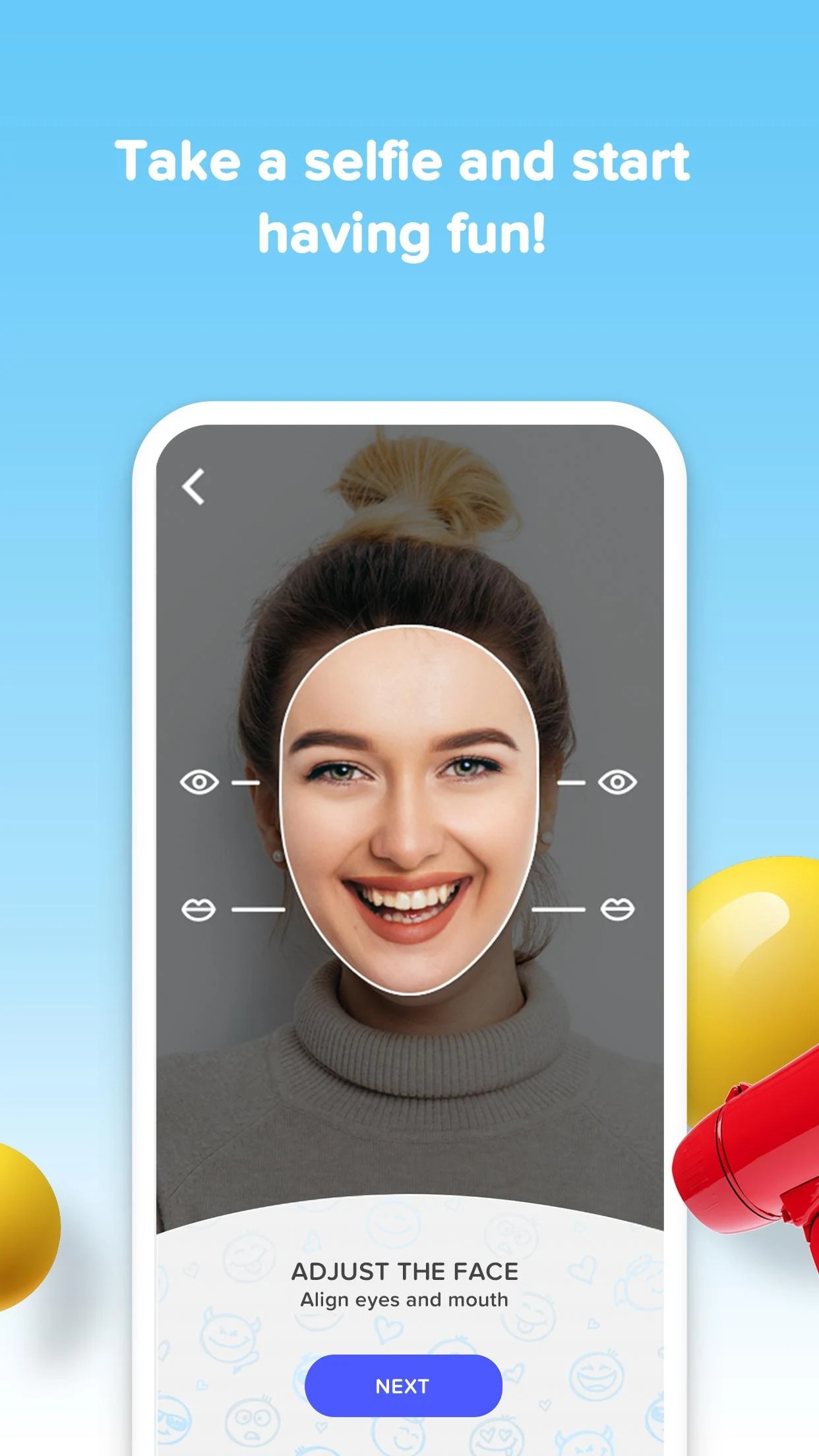 Funny Face Changer Warp Camera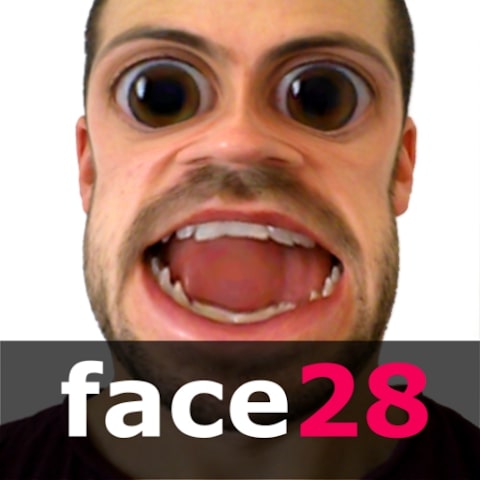 Funny Face Changer Warp Camera guarantees you fun leisure time. This app contains hundreds of filters and special effects, which allow you to turn an ordinary photo into a real work of art.
Feel like a superhero who saves the people of the planet again. Turn yourself and your friends into realistic zombies with a single tap. Try on a cowboy or macho costume. Flip your face to the other side, and make one face out of several.
See what happens when you superimpose a picture of a tiger or monkey on your selfies. Use the crooked mirror filter to change the shape of the face. You can stretch it out, crumple it like a piece of paper or use a cartoon style. In real time you can perform the replacement of one face with another.
In Funny Face Changer Warp Camera you will find a lot of ideas for creativity. Don't forget to decorate the finished images with trendy stickers. There are collections of jewelry, clothing accessories, and hats. Have fun with your friends by creating funny pictures from your photos.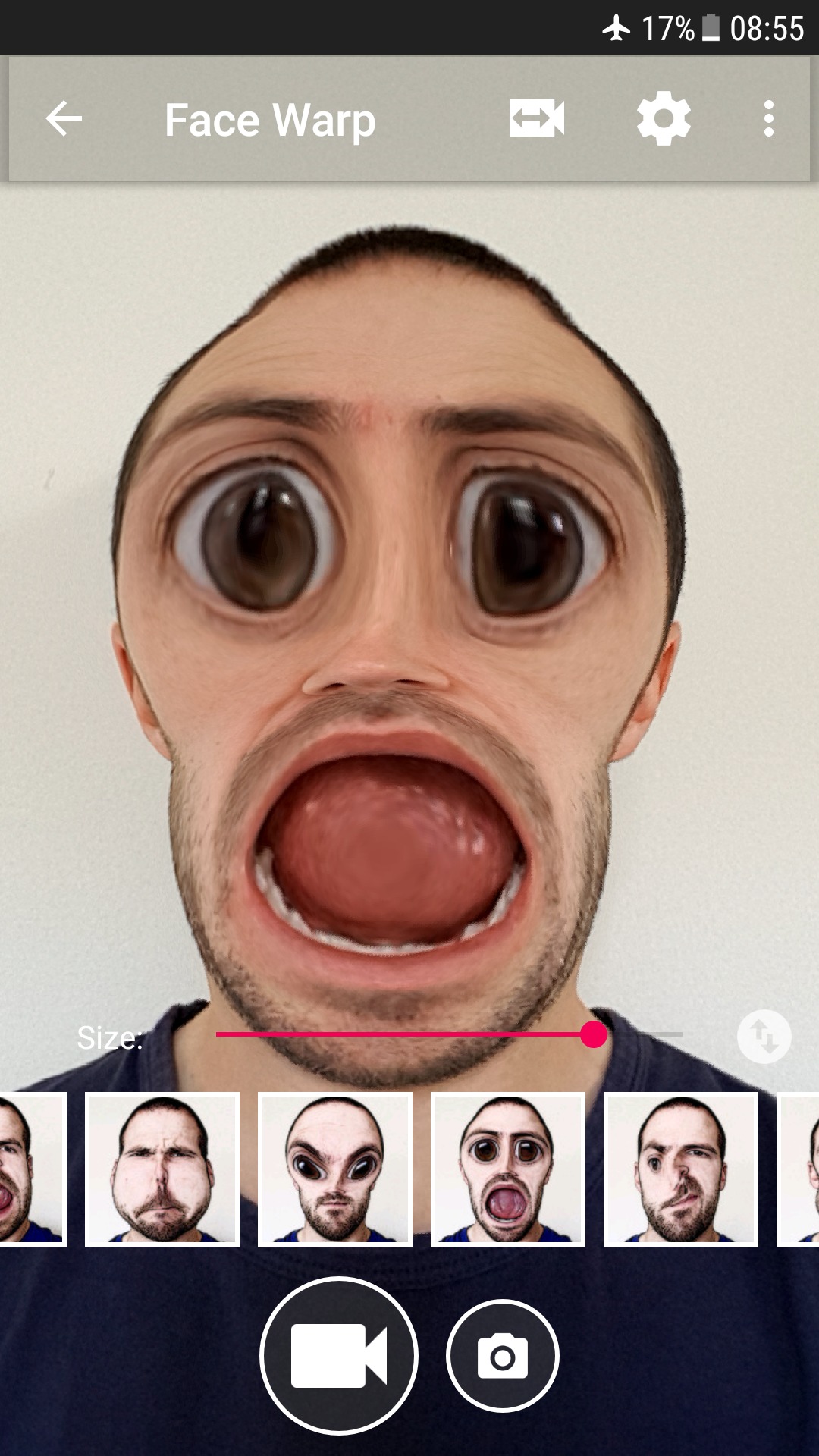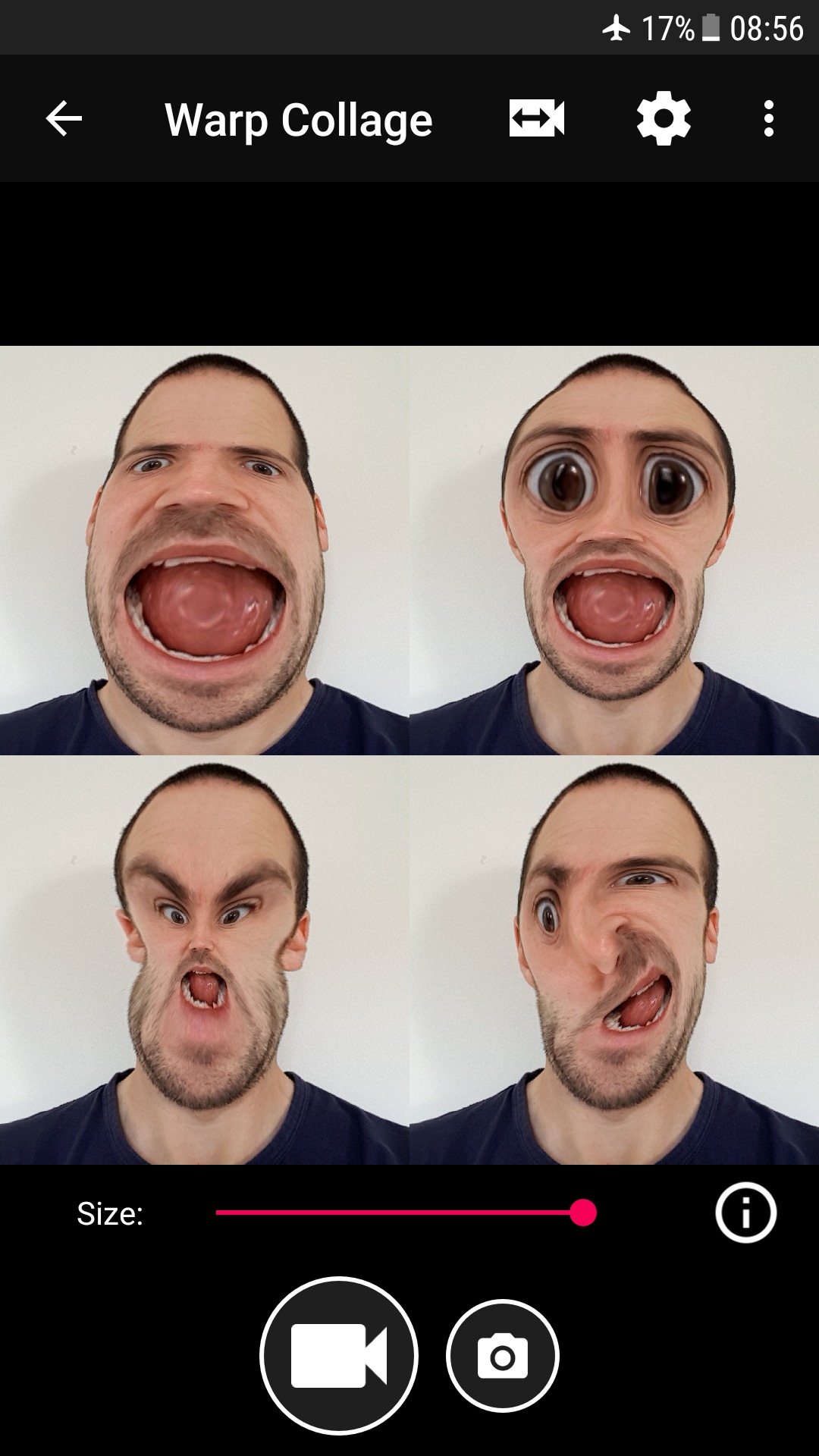 Face Warp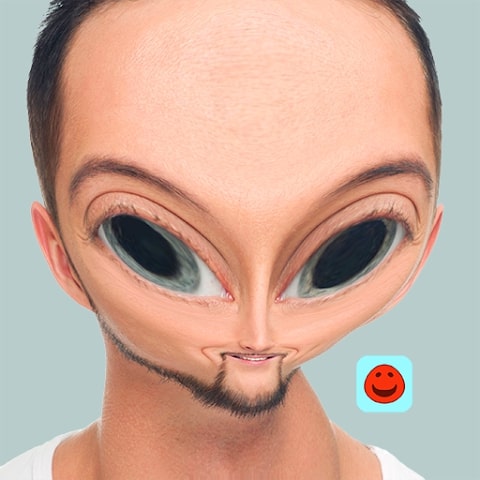 Face Warp offers a service to change the face on a selected photo. To get a funny cartoon character, add unusual elements, or completely change the appearance of the face, you will need this app and a few seconds.
The photo editor contains a lot of special effects for every taste. Make huge eyes and change their color. Stretch the face for the whole picture or enlarge the smile. This is a great way to get a caricature and laugh at the result.
The app allows you to process finished photos, as well as use filters right on the camera. When taking selfies with your phone, you will immediately see the selected special effect. Take a funny photo and share cheerful collages with friends and subscribers.
You can use filters for both photo and video shooting. Face Warp will help you diversify your social media content and cheer up your friends. The finished pictures will not offend anyone and look very cute and funny.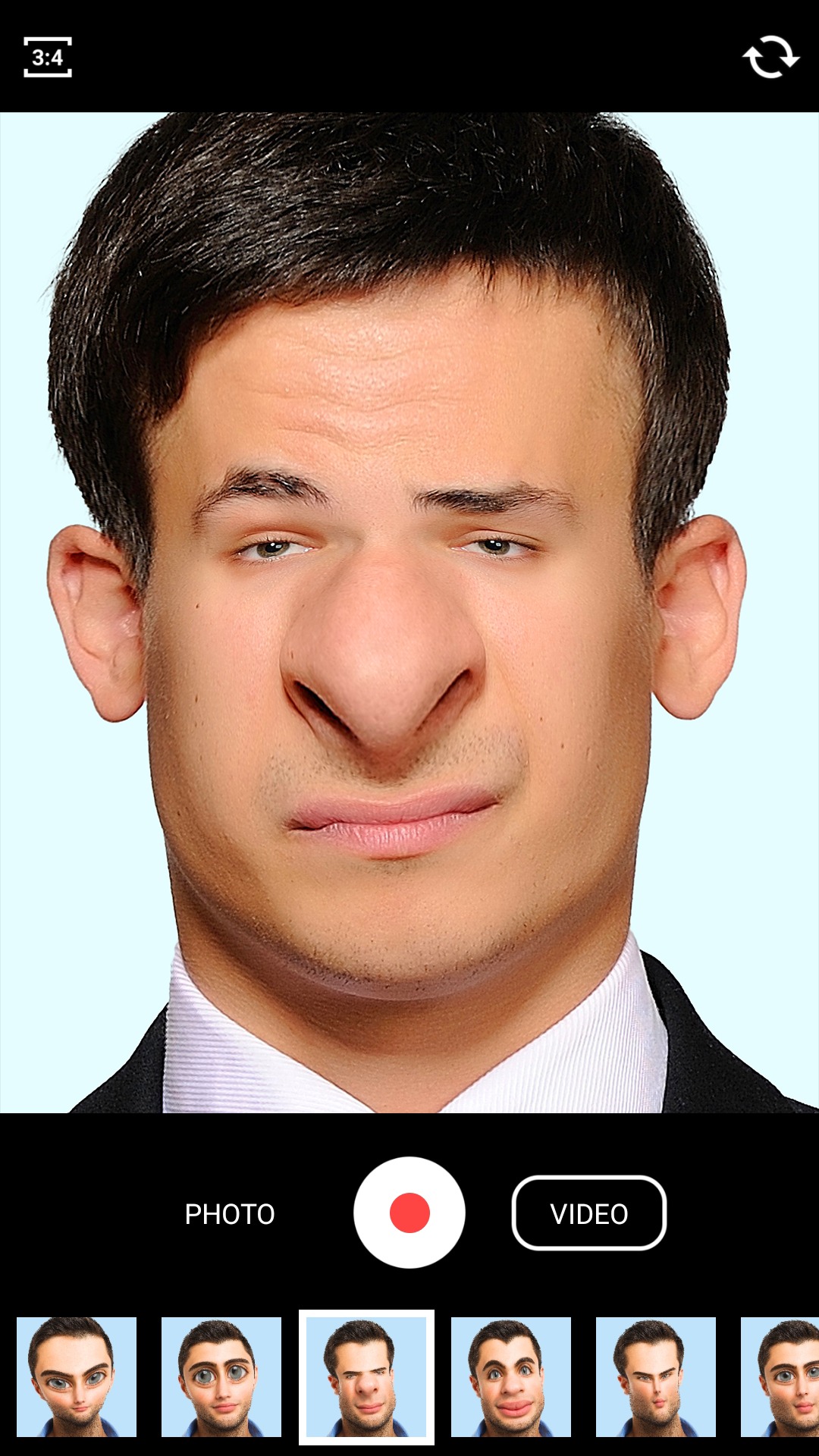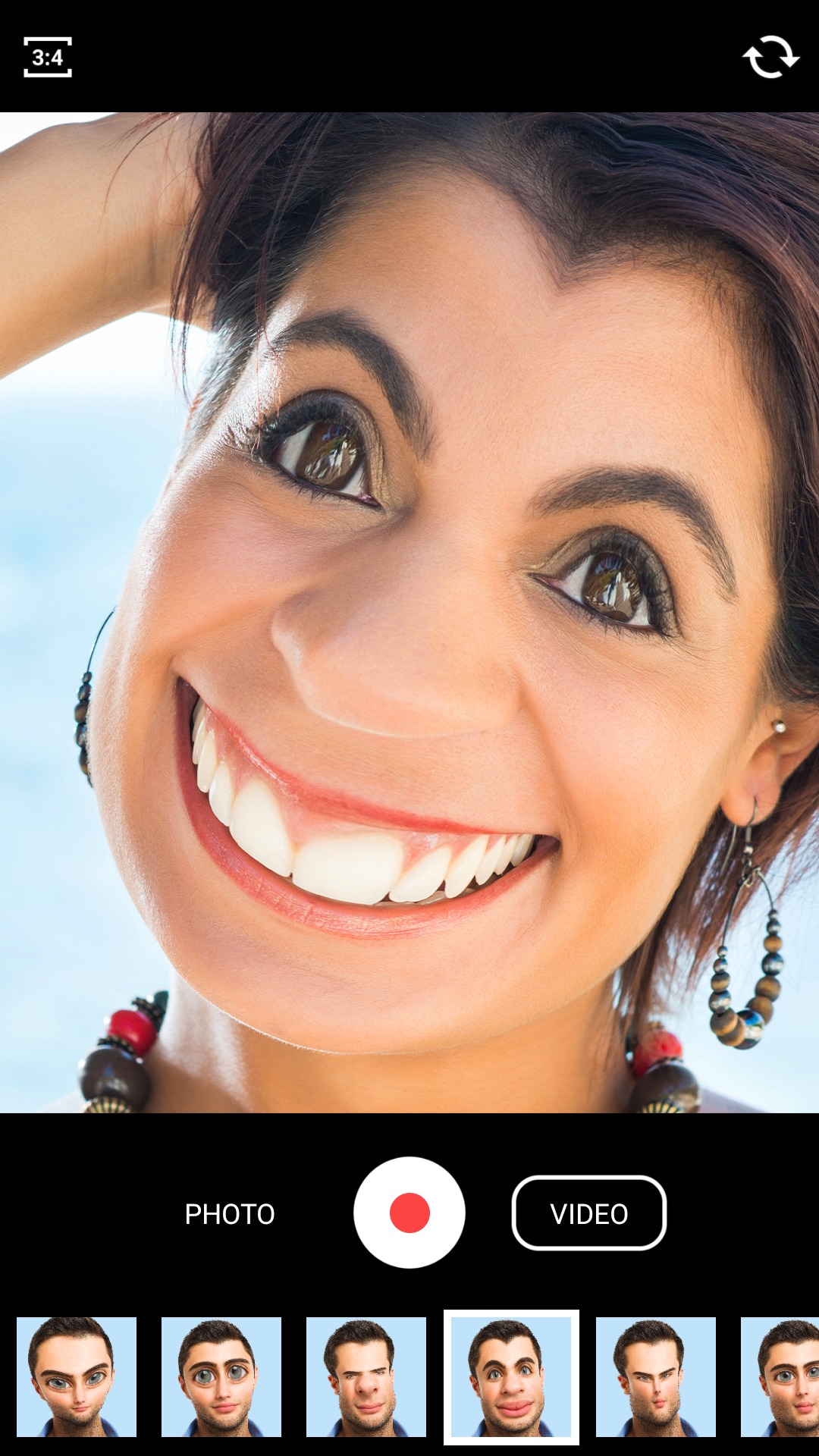 Live Funny Face Camera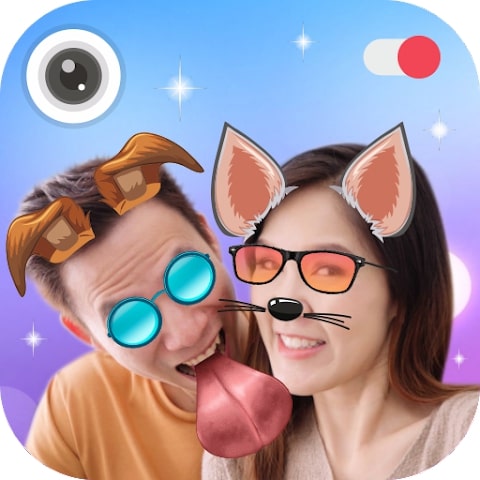 The Live Funny Face Camera mobile app has a huge collection of free live stickers. By applying them to the face in your photos, you will get an amazing animated effect. Bring an ordinary selfie to life with a few movements.
In addition to stickers, inside the app are a large number of stylized photo frames, photo filters, and special effects. Change your face beyond recognition. Find out if you want a mustache, and how you will look as a blonde.
Use animal stickers to add cute details to a simple photo. It could be dog ears, a cat's face, or a long tongue. Choose sunglasses and hats. Try on a floral wreath and a funny turban.
Save the resulting photos to share on social media. Make a cute avatar to distinguish yourself from other users. Have a competition with your friends and win a prize for the most creative photo on Live Funny Face Camera.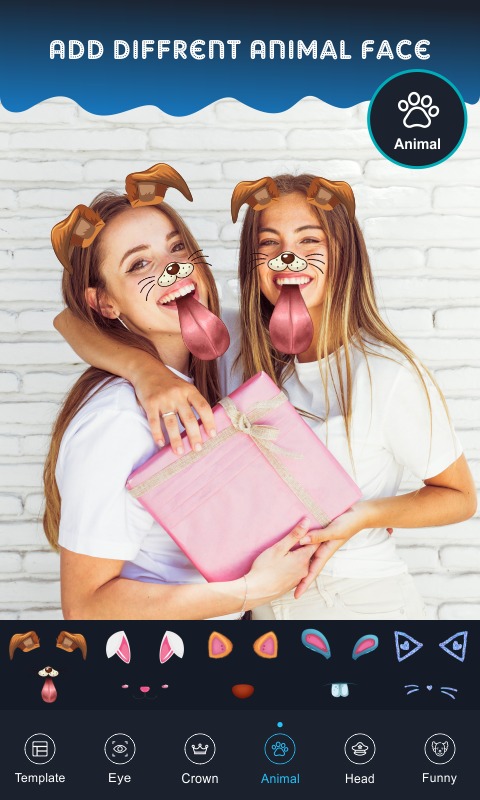 You may also like: 11 Best age progression apps for Android & iOS
Funny Camera — Photo Editor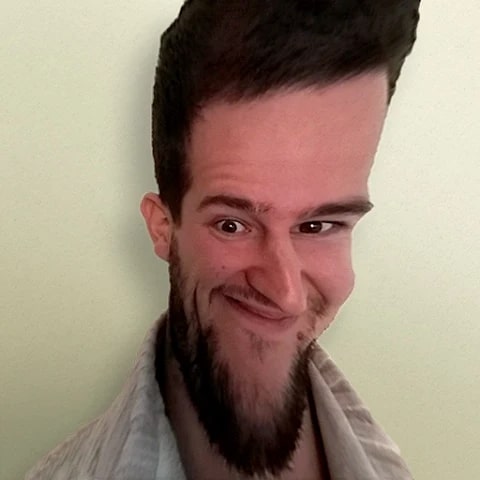 If you haven't been to the laughing room in a while, Funny Camera can help you get the same effect. A mobile photo editor that will process selfies in seconds. Create cute and funny images of yourself and your friends based on real photos.
Dozens of filters are at your disposal that will make you an unusual character with a single tap. Put your caricature on your messenger's screensaver or make whole collages from several photos.
Choose any photo from the gallery, use a suitable filter, and raise your mood. Blurred face, huge lips, and eyes like anime characters. You can try all 40 filters on one photo and choose a more suitable option.
This app allows you to use filters at the moment of taking a photo with your phone or tablet camera. The live camera will immediately show you what selfies with this effect will look like. Free app for a fun mood and positive emotions.