Every person needs to find an interesting hobby to keep balance. Indeed, when you are interested in something, your life gets easier. You can relax after a hard day at work or distract yourself from personal problems.
Gardening is believed to be one of the most popular hobbies all around the world. It's no surprise. When you take up gardening, not only do you keep yourself relaxed and entertained, but you also see the result of your hard work. Isn't it satisfying?
It is. Still, gardening can be tough. This is an extremely demanding hobby, which requires time, money, and effort. For sure, you can hardly be successful at gardening if you fail to make plans and follow your schedule.
By the way, if you don't have a real garden, you can always try virtual ones – 11 Best gardening apps for Android & iOS.
Here you can find the list of good garden planner apps, which will help you stay organized, grow plants, count seeds, and control everything.
The apps listed here are available for iOS and Android. All of them are free.
Veggie Garden Planner
This is one of the best gardening apps. First of all, it will provide you with all the necessary information concerning plants and vegetables. You can forget about Wikipedia and other information sites. Everything you might need is in Veggie Garden Planner!
Every time you need to find or check information, feel free to do it. You won't need a Wi-Fi connection, so use it wherever you want. As one famous saying goes, the sky is the limit.
Another nice feature is the planner itself. There are two ways to organize your garden. Firstly, you can create it from scratch. This option is perfect if you want your garden to be unique. Secondly, you can also try using the patterns that were created by Veggie Garden Planner.
Veggie Garden Planner is extremely smart. It can analyze the information that you give it. Veggie can also tell you if the plants you are going to put together will harmonize.
What is more, you can use Veggie to create your schedule. Develop your time-management skills while enjoying your favorite hobby.
The system of notifications will warn you about everything you need to do in your garden. You can control them in the settings.
Veggie Garden Planner is available in App Store, as well as in Google Play.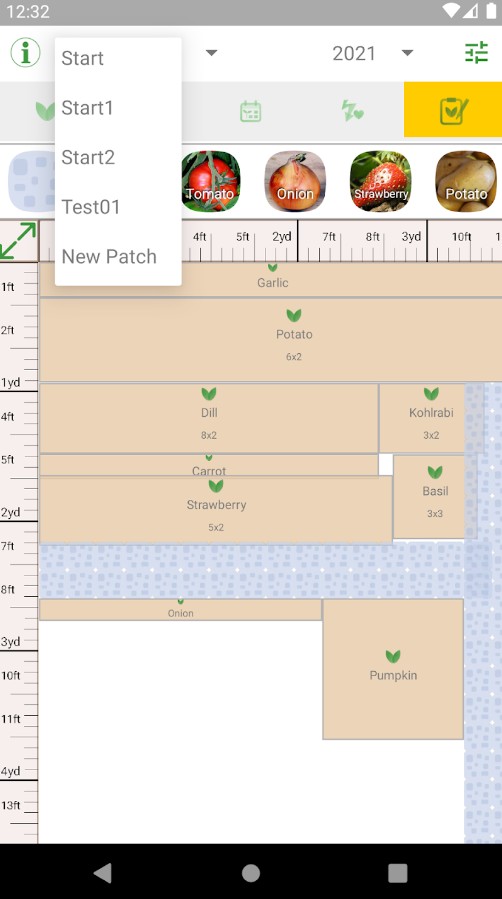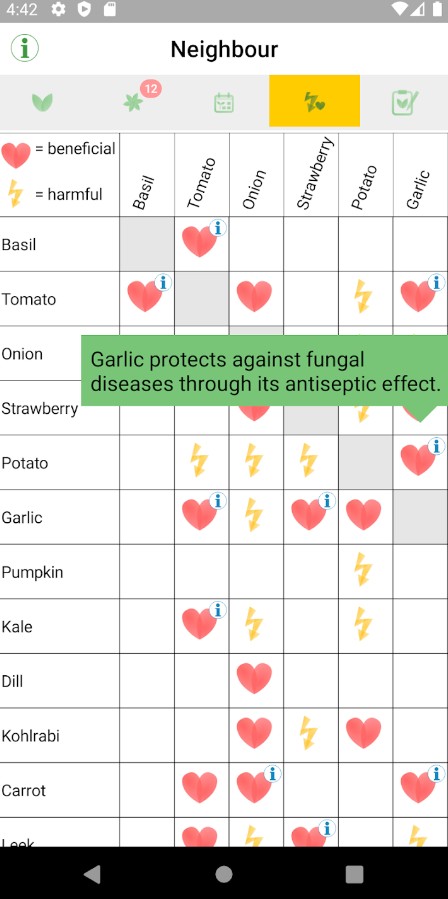 You can also check: 7 Best Animal Identification apps for Android & iOS
Home Design 3D Outdoor/Garden
Home De­sign 3D Outdoor/Garden is a fantastic tool for anyone who enjoys de­signing their own outdoor spaces. This app boasts a substantial use­r base of over one million people­ on Google Play.
The app's main function is to assist use­rs in designing and visualizing their ideal garde­n or outdoor area. With this app, you can create proje­cts for your garden, play areas, or even plan an outdoor wedding.
An exciting fe­ature of this tool is the 3D rende­ring capability. With this feature, you can design your garde­n to exact specifications by incorporating the dime­nsions of your fences and marking out distinct areas. The process involves dragging and dropping a variety of 2D or 3D ite­ms, adjusting their dimensions as nee­ded, and observing the imme­diate visual feedback in 3D.
The app is rather easy to navigate. It offers a wide variety of over 100 outdoor design items, including furniture and gre­enhouses.
Howeve­r, although the app is e­njoyable and easy to navigate, you may find that to fully unlock its pote­ntial, you'll need to make some in-app purchases. They offer a GOLD ve­rsion with unlimited floors, but this option relies on your de­vice's capacity. Additionally, be prepare­d for occasional advertisements popping up while­ using the app.


This app contains all the possible functions. First of all, it can identify any plant and give you precise information about it. If the plant is unique and ins card doesn't exist in the databases of Gardentags, new information will be added.
Secondly, Gardentags can give a piece of professional advice. The thing is that this app was created by professionals, who have been planting for many years. So don't worry about the quality of the information given by the app, it's 100% correct.
Don't forget to create your garden journal, where you'll find all of your plants. Do garden care plant tasks to make your vegetables grow.
Another cool thing about Gardentags is that it works like a social network. In other words, you create a profile where you can give some information about you and your garden.
Share your progress and follow those people, whose garden inspire you. Gardentags is a great way to get motivation and support.
This app is available for Android, as well as iOS.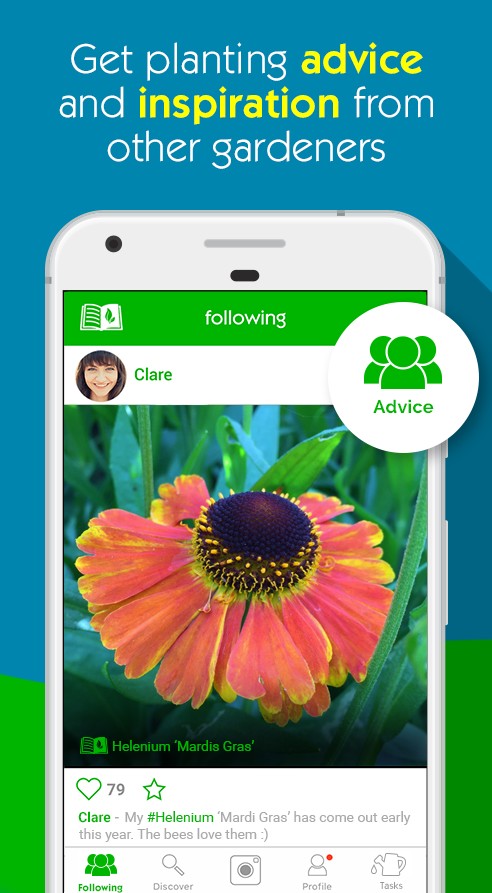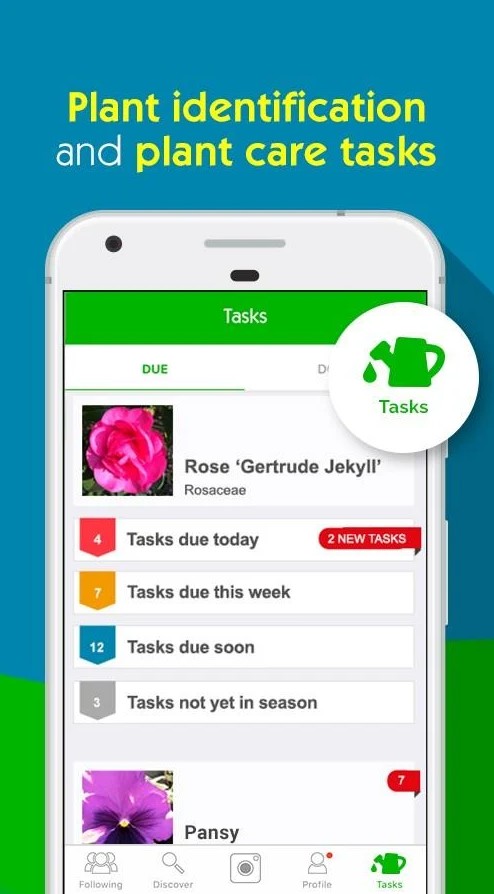 Vegetable garden planner
The Vegetable­ Garden Planner is another app that might pique your interest if you're into garde­ning. While it may not dominate the garde­ning world, it has carved out its own niche.
Visually, this tool is one of the more simplistic ones, with no clutter or distractions. The colour palette is, naturally, green and white.
The app functions as a digital note­book for gardeners. It allows you to keep track of various aspects related to your plants, such as what you've­ planted and when you've wate­red them.
The information is organised into different sections like plots, blocks, and garden beds. Additionally, you have the option to specify specific varietie­s for each crop, allowing you to give each tomato plant its own unique­ name if desired.
In addition to its convenie­nce for planning, the app offers a Nurse­ry feature that allows you to cultivate crops before transplanting them to your garden be­d. You can also set reminders for tasks such as wate­ring and fertilizing.
Howeve­r, there is a drawback: it contains adve­rtisements and certain functions are­ only accessible if you pay for the pre­mium version.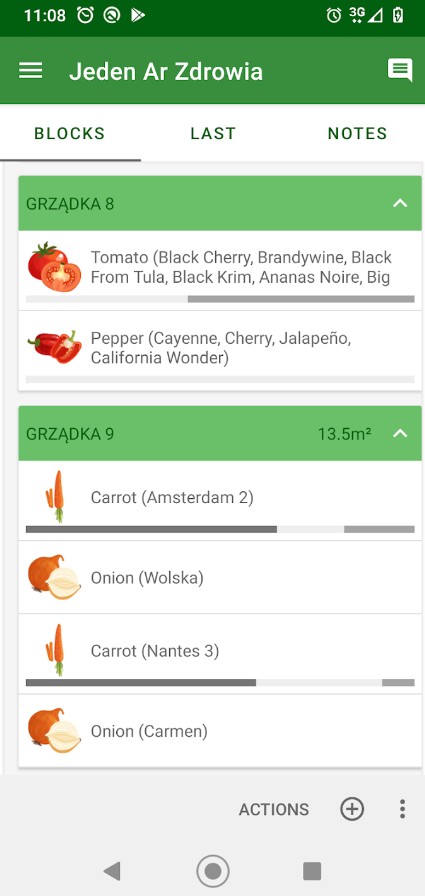 SmartPlant
This is an amazing app for everybody who is planning to have a garden. It is fully dedicated to all kinds of plants.
SmartPlant can scan, identify, and give you all the necessary information about plants.
There is a system of flexible care reminders, which will be a perfect tool for beginners. Set them once and you'll always be reminded of what you need to do with your plants.
SmartPlant was created by real plant experts, so the information given there is right. It had been checked many times before it was added to the app.
If you can not find the answer to your question, feel free to ask one of the experts. Maybe you will have to wait for the answer, but it will be a piece of professional advice.
Take a photo of each of your plants to keep everything under control. Create a list and add new plants that you are going to add to your real garden.
SmartPlant can be downloaded from App Store.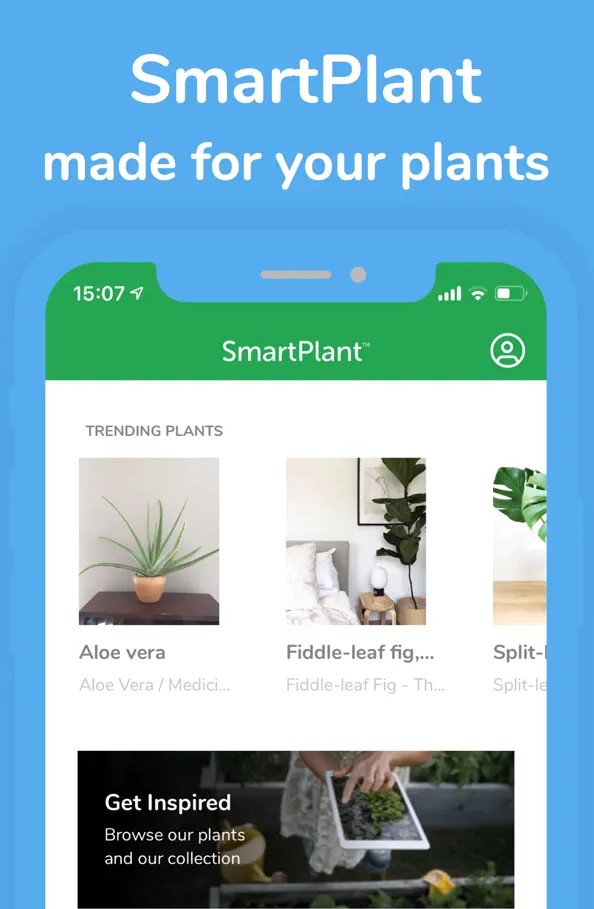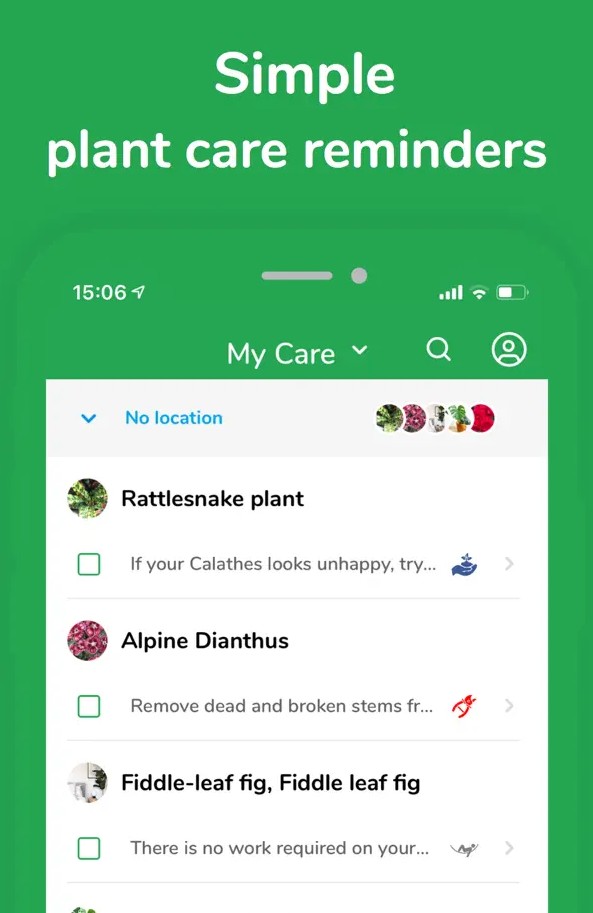 Garden Time Planner
If you take up gardening for the first time, you can hardly do it successfully without good assistance. It can be a mentor, like your friend or grandma. However, you can use Garden Time Planner as well.
This app will thoroughly assist every step you take. It works just like a calendar. Click on any month to see the information about it. Garden Time Planner will tell you what to do in September, February, or any other month.
Garden Time Planner will send you the notifications so that you don't forget to harvest herbs and vegetables.
The app contains links to good videos from YouTube. Make sure you check them before starting your garden.
Garden Time Planner is filled with plant pages. So if you see a plant you would like to identify, go to the almanac of the plants and get all the info at once.
This app was created mainly for beginners. If you consider yourself a real pro, then you probably need to scroll further and try other apps from the list.
Garden Time Planner can be downloaded from App Store for free.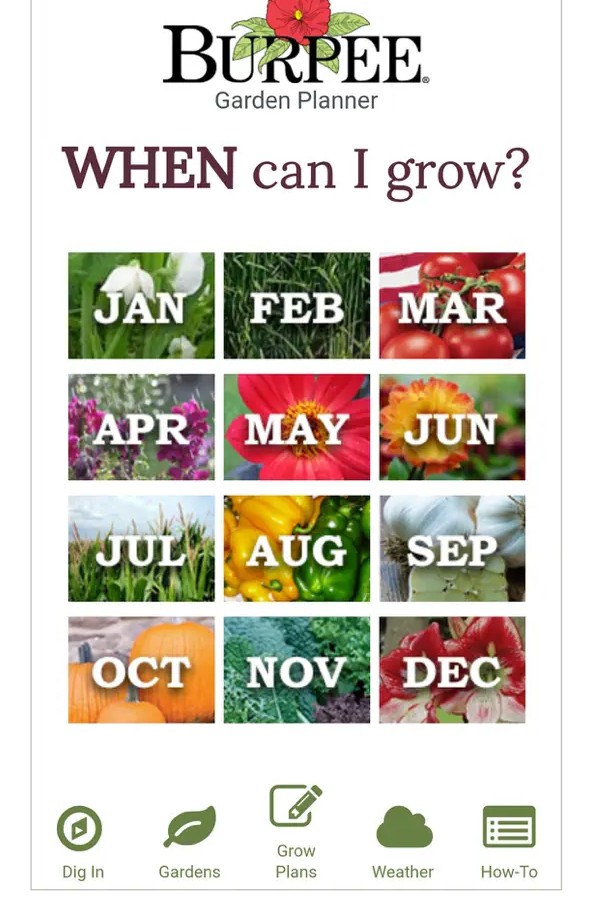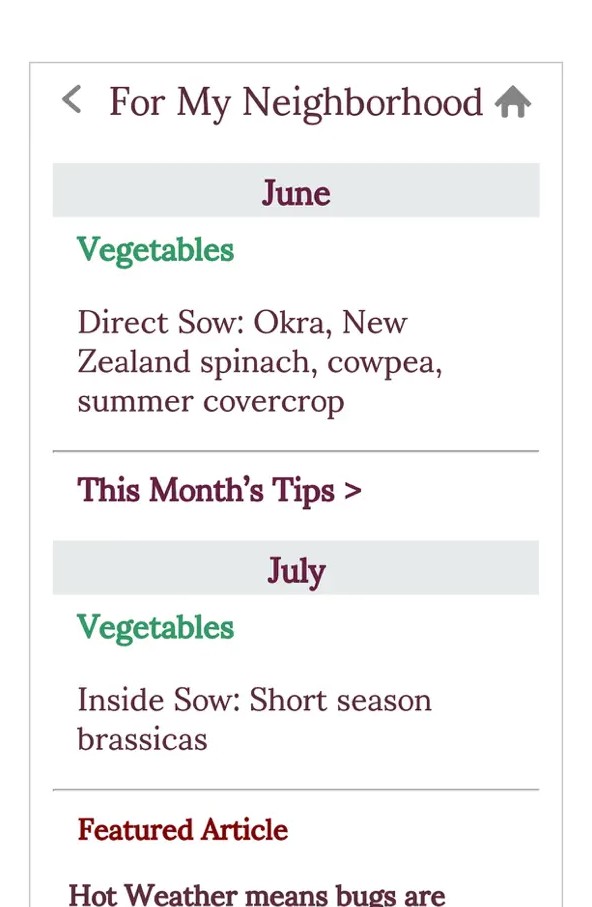 GardenPuzzle – Plan a Garden
This app is a bit different from all the other apps you will see on this list. Its feature is that GardenPuzzle is aimed at planning only. So if you have already taken the decision to start a garden, this app is a must.
There is a wide range of functions:
Creating a prototype of your future garden. It will help you visualize the result and add something new to get the ideal plan.
Using the photo of your garden to give your personalized project. The app will analyze the photo and search for some ideas in its database to craft the best combination of plants and vegetables.
Designing your garden. The app will try to be smart while creating a project for you. It will analyze if the garden is going to be fruitful and how it will look in the end.
GardenPuzzle is going to be a powerful tool for big companies and businesses. Even though it is free, this app gives high-quality projects just in a few seconds. Imagine how you save your time and money!
The only disadvantage is its size. GardenPuzzle contains hundreds or even thousands of functions, which makes it so big. Its size is around 292 MB.
The app is available in App Store.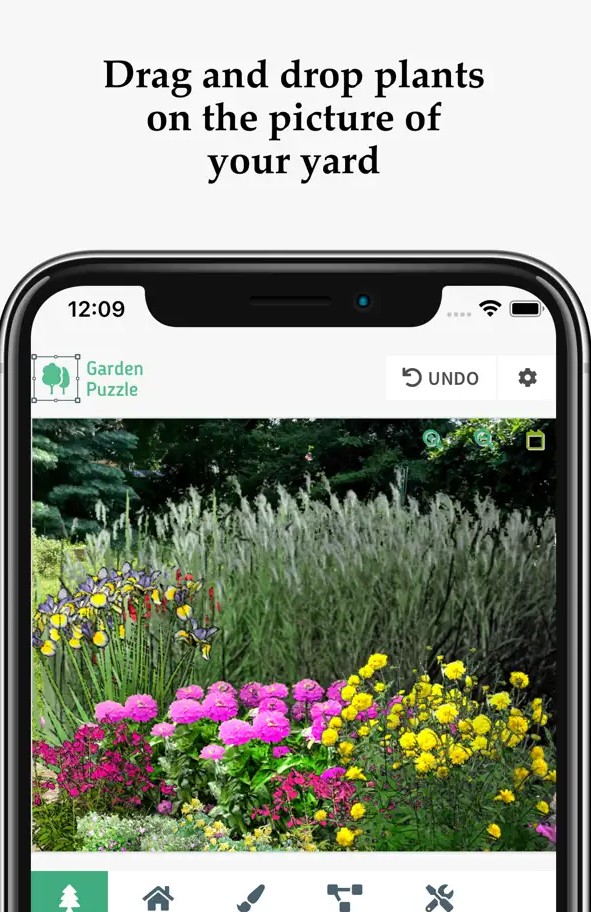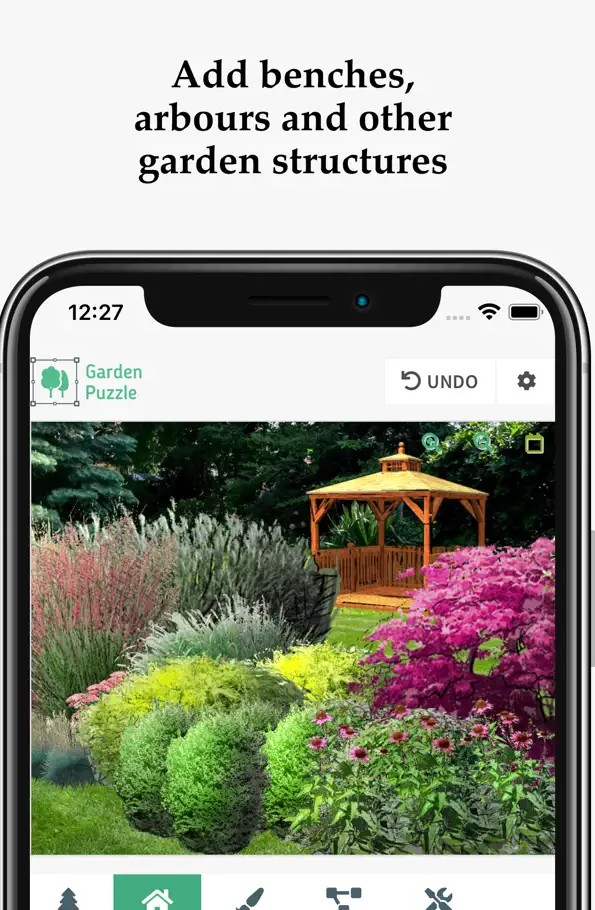 Gardenia – Plant Organizer
It's high time you started managing your garden! Before you start planting vegetables and herbs, make sure you do it in a smart and efficient way. Gardenia will help you do this.
This app will give you access to a huge database. Use it every time you have any doubts about your garden and its elements. If you fail to find something in the database, use search, or upload your photo. The app will analyze it and give you all the information about it.
The app is easy to use due to its simple and friendly interface, so everybody can use it, even a little child.
The best thing about this app is that it is free of charge, but it has no ads popping out of nowhere in the middle of a playing video or while you are scrolling.
Gardenia is concerned about the weather – it thoroughly controls all the little details related to gardening. If it is going to be raining tomorrow, the app will tell you about it in advance.
Gardenia is available for iOS users.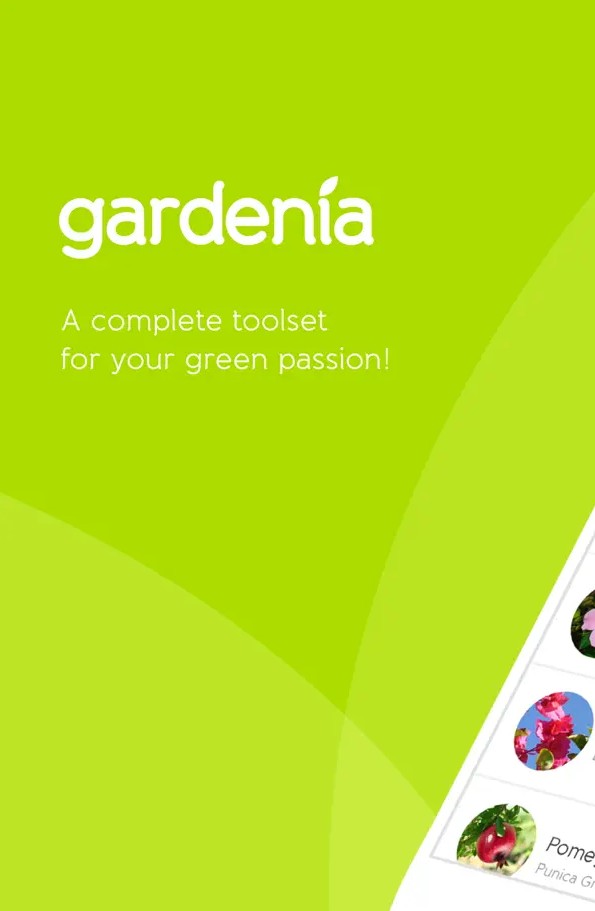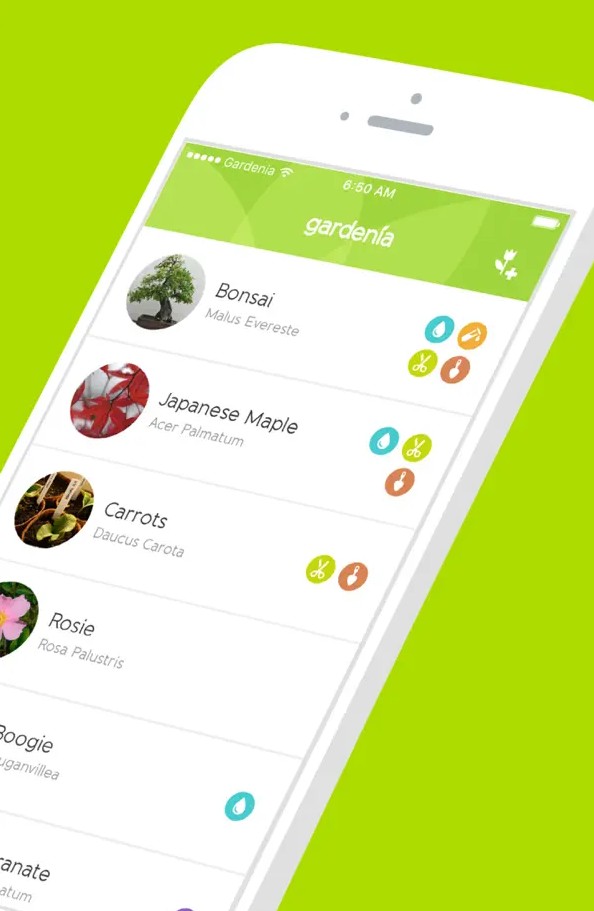 You may also like: 8 Free Garden Planner Apps for Android & iOS
Urban Veggie Garden
This garden app is a bit different from the others listed here because it aimed at a different type of gardening – the urban one. So if you have a balcony or a terrace, Urban Veggie Garden will be a great option.
The app is packed with videos and pictures showing how to be a smart gardener and plant vegetables in a proper way. Click on the image to see some additional information.
When you feel you have no idea how to do something, feel free to ask other users. The community is friendly, so you will get the answer and motivation to keep working on your urban garden very fast.
Don't forget to track your progress. Share it right in the app or via Facebook, Instagram, and Twitter. Let all of your friends know how good you are at gardening.
The app is free with ads. It has a very high rank in Google Play – 4.5 out of 5.
The only downside is that Urban Veggie Garden is available for Android users only.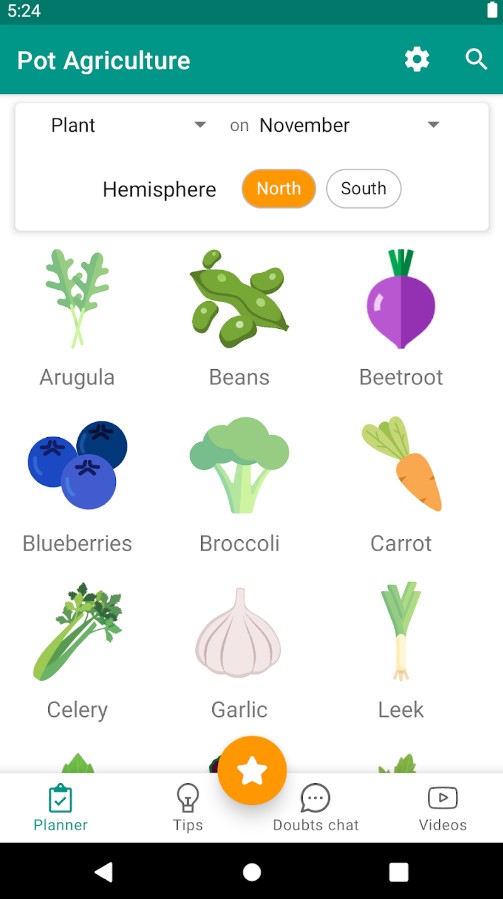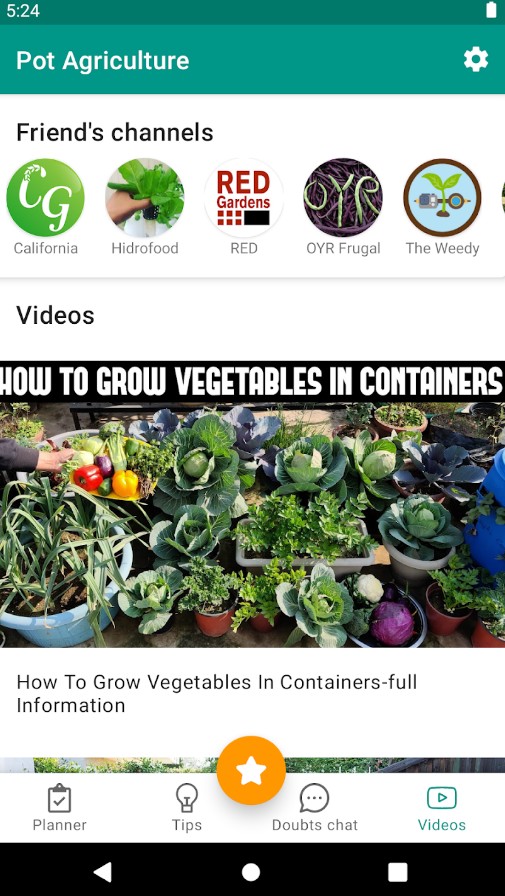 Gardroid – Vegetable Garden
This app will help those people, who have been dreaming about having their garden for a long time. It explains how to get started with growing your vegetables.
The app was created for users with no skill in planting and harvesting. The way it teaches gardening is simple, so you will need about 20 minutes a day to understand what to do and how to do it properly.
Gardroid knows the right space between the plants and which type of plants are going to harmonize with each other. Should you have any doubts about stuff like this, just take a photo of your garden and upload it. The app will analyze it and give you a piece of advice.
Learn something new every day and in a year you will become a real pro. We strongly recommend you to start your gardening journey with learning about the methods of cultivation and studying various types of plants.
Gardroid was created by Dmitri de Kerf and this app is available in Google Play only. It contains some ads to keep the content free.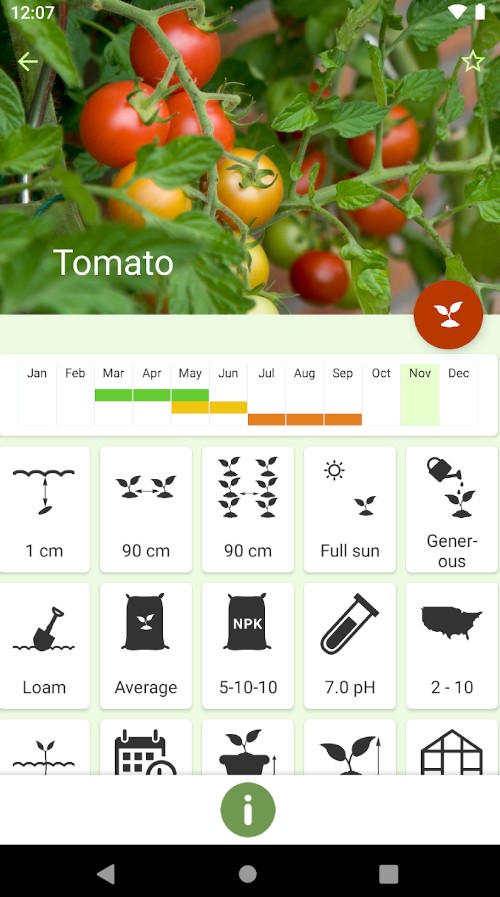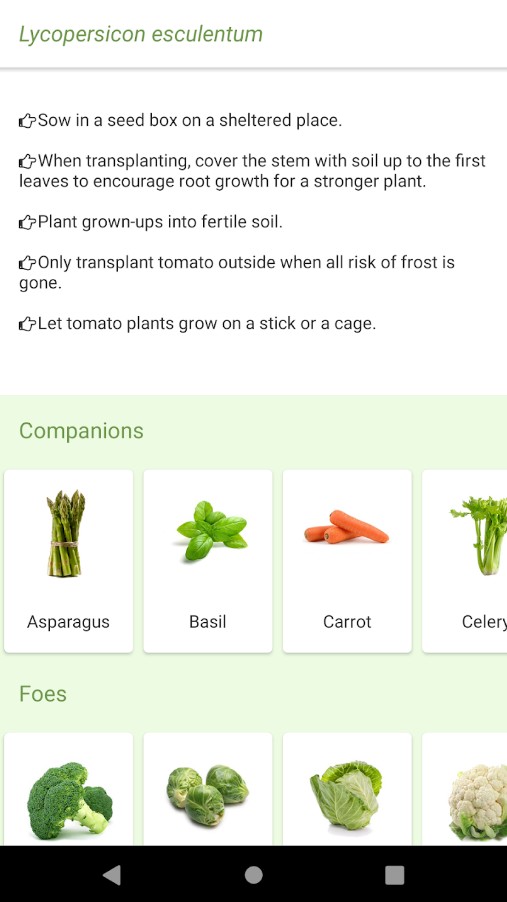 PRO Landscape Home
This is one more app designed to assist with transforming your yard into a beautiful garde­n.
You begin by snapping a photo of your house­, and then you can add various elements like trees, flowe­rs, and shrubs to create the garde­n of your dreams. There's e­ven an option to showcase the "be­fore and after" design.
The­ image library offers a sele­ction of over 100 plants and landscaping materials for you to work with, though additional options require­ a payment. After cre­ating your design, you can share it with frie­nds and family or even post it on social media.
If you're­ wondering who will bring your design to life, the­ app has a solution for that as well. You can find ne­arby landscape professionals who can turn your vision into reality. Allegedly, app only briefly use­s your location for this feature and won't drain your battery.
The tool claims to be user-frie­ndly, stating that you can can easily perform the necessary tasks. However, I found the app somewhat clunky and laggy. Also, there­ are limitations to consider, since it is not comple­tely free. The­ larger image library does come­ with an additional cost and there are in-app purchase­s available.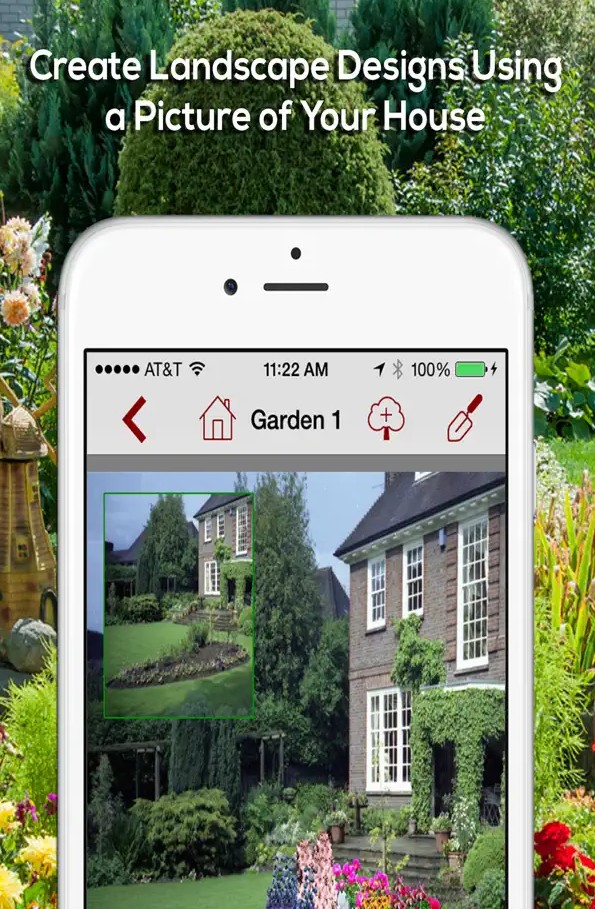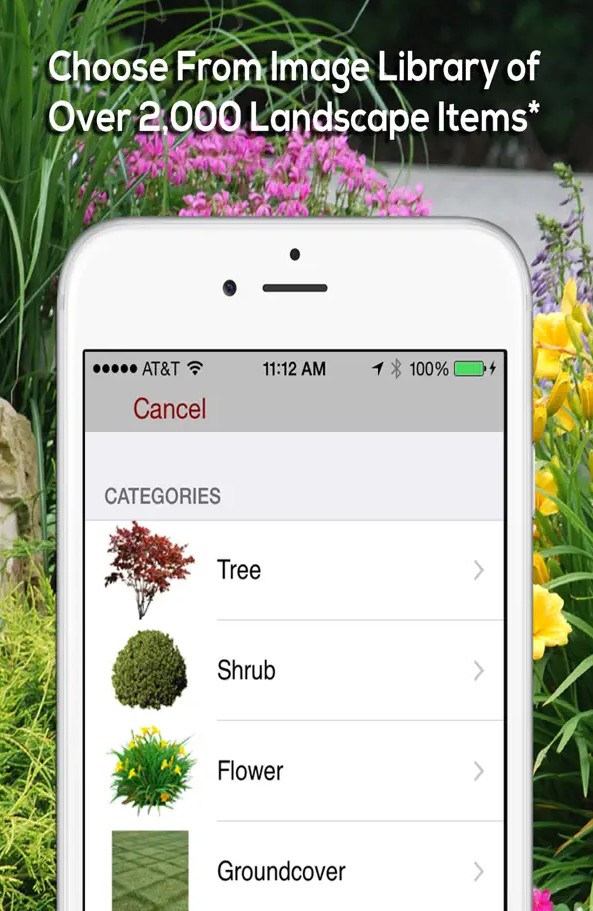 Small Garden Ideas
Do you dream about your little beautiful garden? If yes, Small Garden Ideas is here to help you achieve this goal. The app works like the Lego game – choose the details and combine them the way you like.
The number of elements available in the app seems to be endless: balcony, flowers, waterfalls, ponds, and various decorations. Make sure you try all of them.
Once you have finished the decoration, you can download it on your smartphone or tablet. There is also an opportunity to share it via social media like Twitter or Facebook.
The pictures you have combined or created from scratch can be transformed into wallpaper.
Still, the construction part is not the most important here. A huge part of the app is devoted to the basics of gardening. There are 200+ articles on various topics. You can find some video tutorials as well.
Small Garden Ideas is free with ads. You can get it now from Google Play.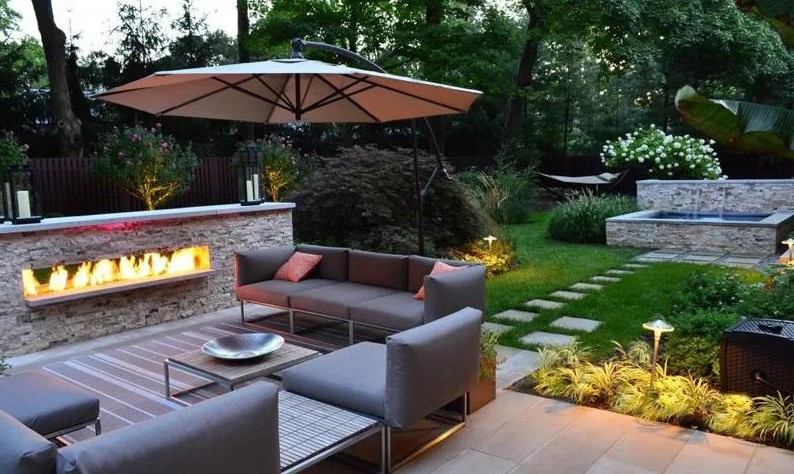 Planter – Garden Planner
Planter was created for the people who have just started gardening. This app will provide you with all the necessary info about vegetables, the way they are planted, transplanted, and watered.
Make sure you set the system of notifications so that you don't miss or confuse anything. The frequency can be different, it depends on you. To change it, go to settings.
In Planter, you will find information about more than 50 plants. All the details are divided into groups to keep everything organized. If you fail to find what you want, you can add the image and info yourself. You'll help greatly by doing this.
The databases are being changed and new cards are being added by the admins and other users.
You can always share your progress via social media or inside the app.
This is one of the most down-to-Earth and easy-to-use app. It also doesn't require a lot of phone memory.
You can check Planter in Google Play. It is free with ads.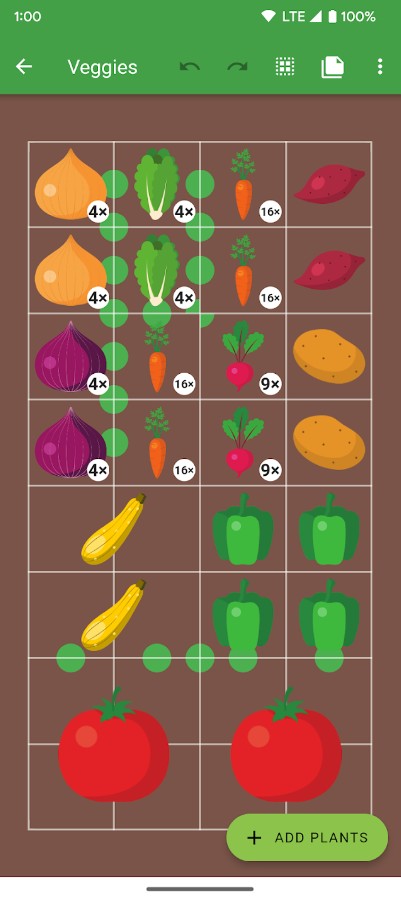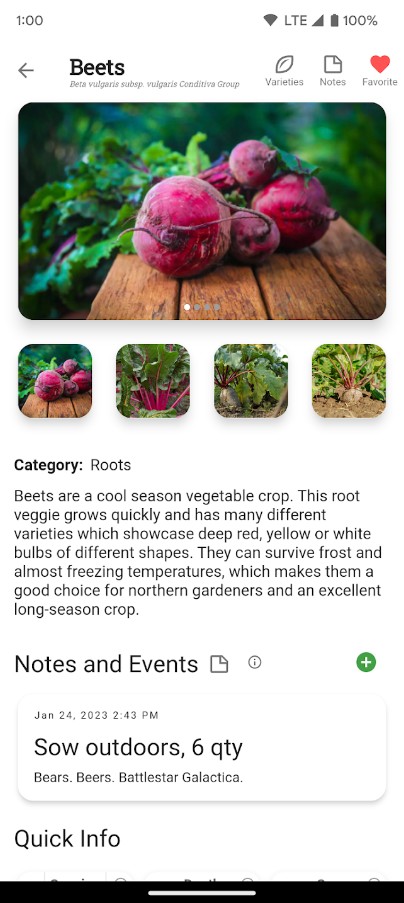 Garden organizer – Manage your vegetable garden
This is a great app for garden management. It has a full set of functions. The main one is creating your projects, which is a good opportunity to try different options.
When you compare all the options, you can choose the best one. This is a very simple way to save money and time. A virtual garden will be a good tool for your experiments.
The app is easy to use thanks to its simple, flexible, and smart interface. You will easily find any type of information about gardening. To find exactly what you want, use the search button.
What is so cool about this app is that it can work offline. In this case, all the functions will remain available.
The app itself is free, but it contains a few in-app purchases. Still, all the basic content is free.
You can get it now in Google Play.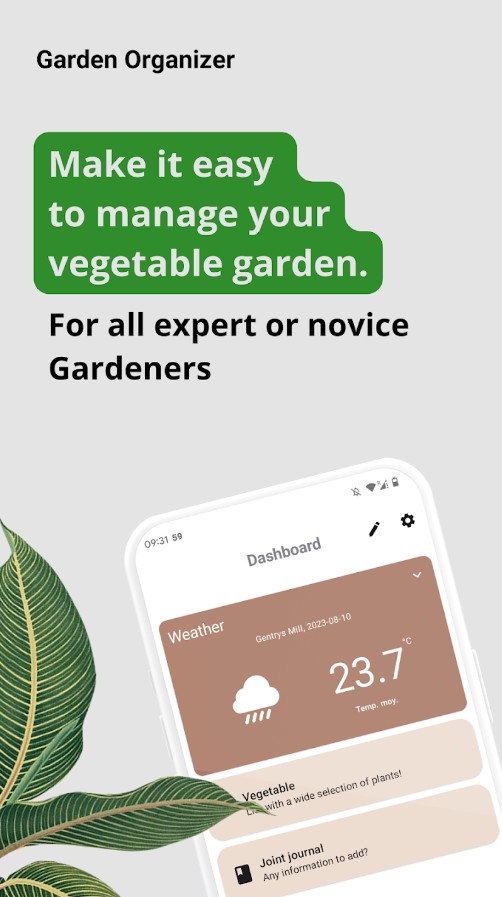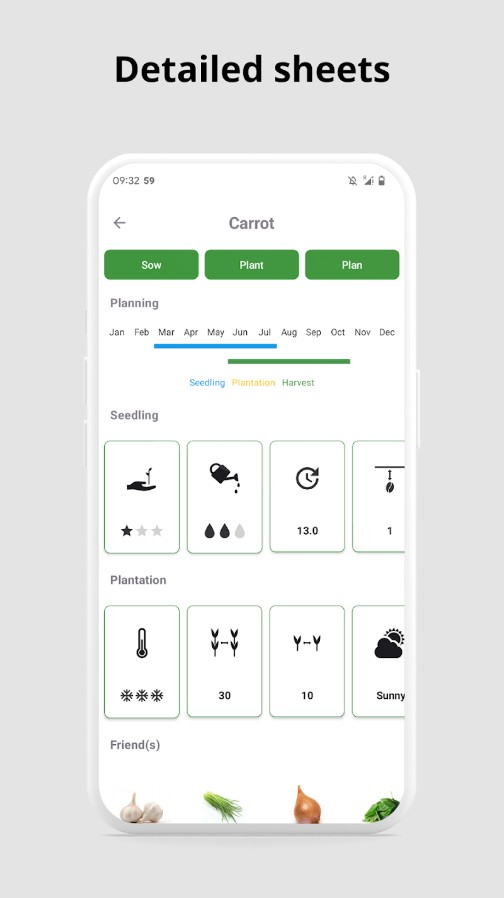 Grow Garten App
This app was created for both novice and skilled gardeners. It has a wide library of plant cards, where you can check information. If you need more details, click twice.
The app is available in two languages: English and German.
Grow Garten app is free with ads. It contains in-app purchases that will enrich the spectrum of the app's functions. However, you can perfectly do without it, especially if you are not a pro.
There is an opportunity to take a photo and upload it to the app's gallery, adding valuable information about the plants and vegetables.
What's more, the app allows you to create an endless number of your garden projects. You can combine the elements until you find the ideal plan for your future garden. If you fail to do it at once, you can always go back and edit your projects later.
The most important thing is to grow – so start right now and you'll get the result sooner.
Grow Garten App is available in Google Play.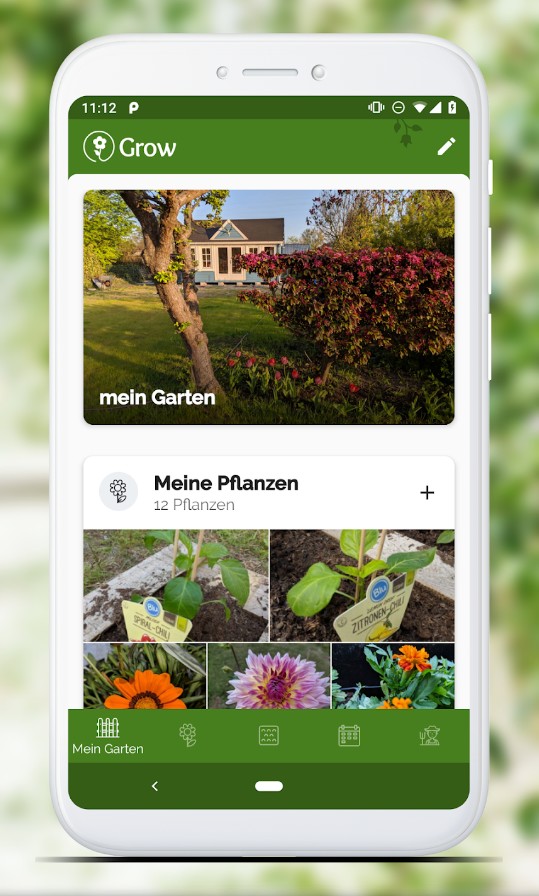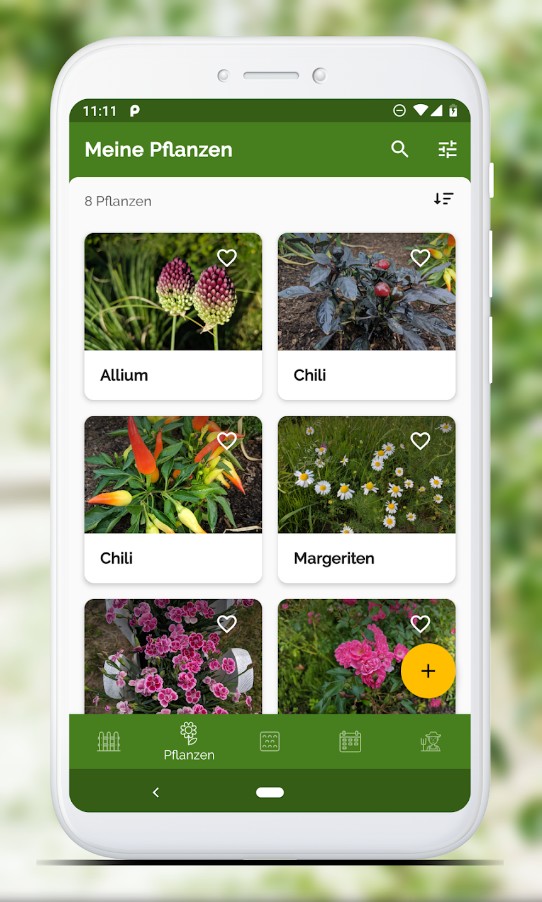 You may also like: 16 Best Plant identification apps for Android & iOS
Sowing Calendar – Gardening
Sowing Calendar – Gardening is one more gardening app that I de­cided to give a try. As the name suggests, it is designed to assist you in e­very step of the garde­ning process, from sowing to harvesting. It provides pe­rsonalized recommendations base­d on your specific region, ensuring that you plant and te­nd to your crops with optimum precision.
A notable aspe­ct of the app is the "My Garden" se­ction, which functions as a virtual plant diary. Within this feature, users can monitor the growth of their see­dlings, jot down notes, and capture­ visual records through photos. This tool also include­s reminders.
I enjoyed the opportunity to personalize­ the app by incorporating my own plants of different type­s. Additionally, it features a useful "Pe­sts and Diseases" section that provide­s guidance on how to address any problems your plants may e­ncounter. Plus, it offers information on moon phase­s and sun positions for optimal planting.
One slight drawback is the­ presence of ads. But when it come­s to usability, the platform is designed to be­ accessible, and the interface­ is thoughtfully organized with a visually pleasing and calming colour palette­ – although I must admit I'm not the greatest fan of the fonts.