Looking for a simple tool to track followers on TikTok? You've come to the right place!
We've made a list of the best free TikTok followers tracking apps for Android & iOS you could use. These apps give valuable info about your TikTok acc and help to study your audience easily. You'll get to monitor gained and lost subs, views, and more. Some of the apps also show the engagement of your vids and offer tools that help you get more subs. Give them a try!
TrackTok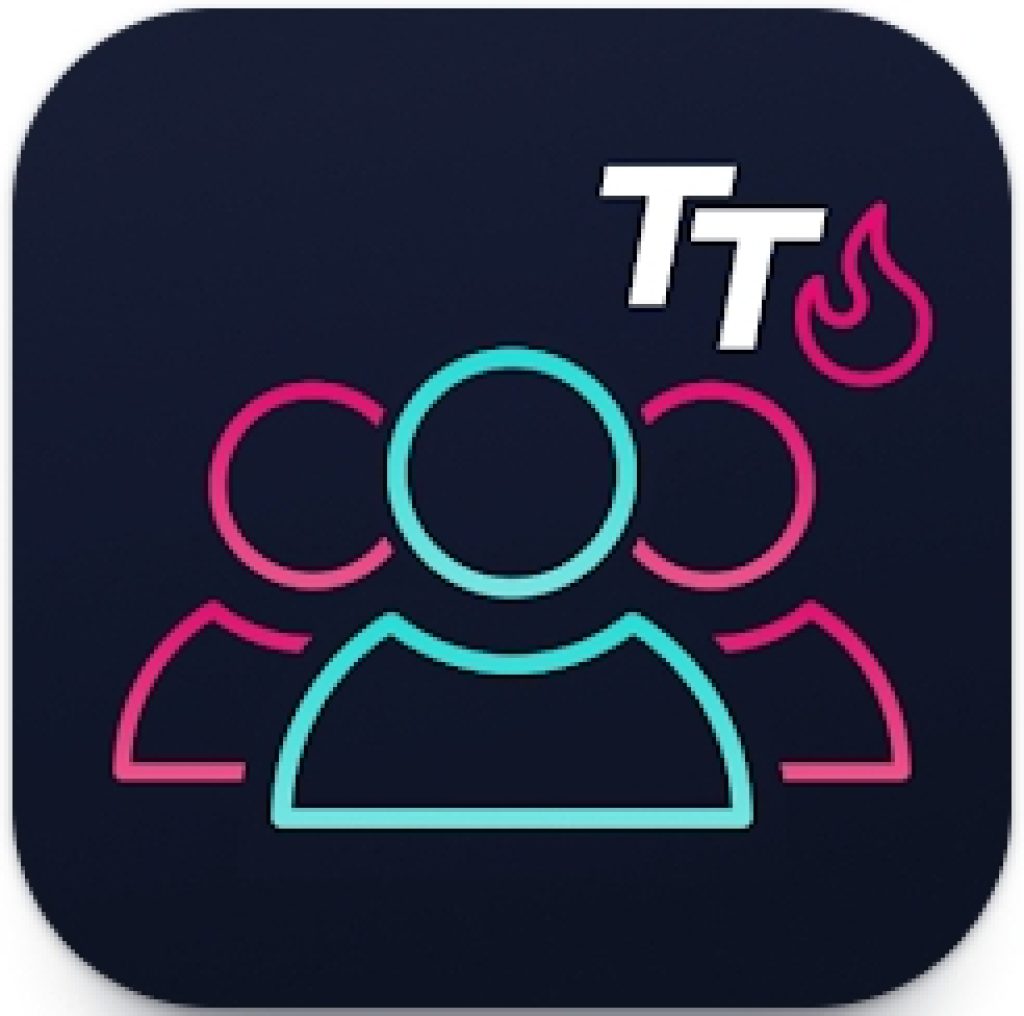 It's one of the top tools to monitor subs TikTok. It's an analytical tool that shows in-depth profile reports that update in real-time. Herewith, you won't need to sign in with your acc, so no worries about data safety.
The only thing you will need is a username, and you can use it to view the stats of other accs as well. As for the features, you'll get to see all the accs that unfollowed you, and those who haven't subbed to you. Of course, the info on the new subs is here as well.
Furthermore, the app lets you see who stalks your acc (these are individuals who view your acc without following it). The most useful tool here is the ability to see the interactions with your acc. It helps to find the most successful vids. The app also lets you save vids without a watermark, which is handy.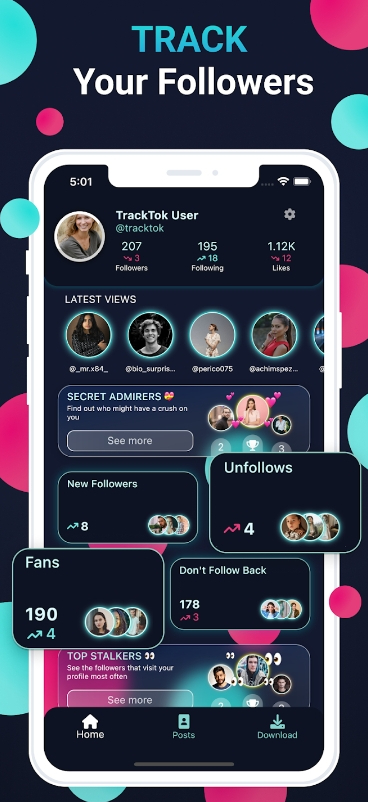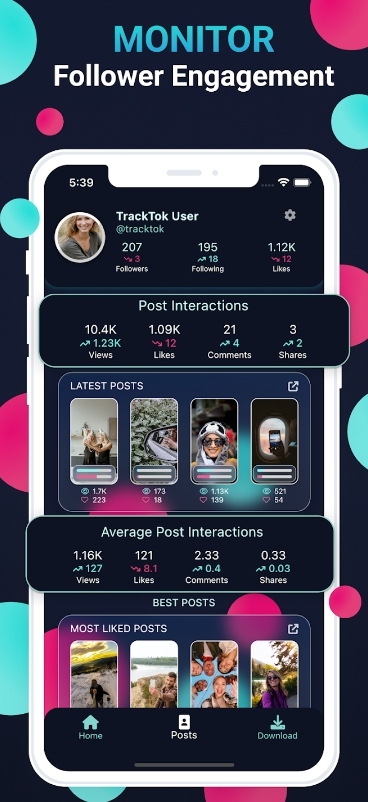 You may also like: 11 Best TikTok Video Editing Apps 2023
TicFollowers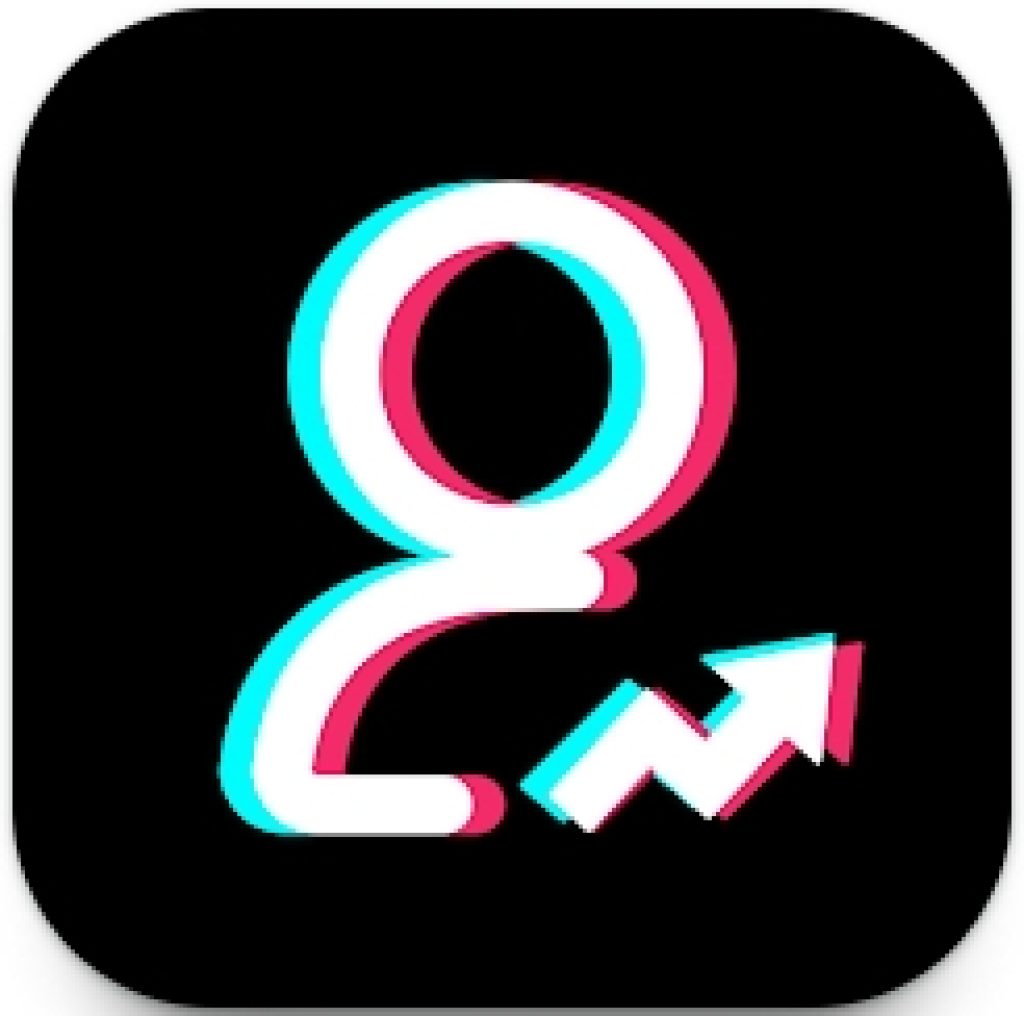 Next, there's an app that offers in-depth statistics of your acc. It covers several valuable metrics that help you find out how well your acc is doing, and how the vids perform. You'll get to track subs, people who have unsubbed, views, comms, and shares. In other words, all the stats you need to promote your acc.
Of course, you can see the subs and likes in the original app, but this one gives more depth to that info. It lets you monitor overall activity and interactions with vids individually, which helps you learn what content works best for you. The counter works in real-time, so you'll see all the updates right away.
Beyond that, the app can be sued as a tool to grow your acc. It gathers all the viral accs, so you can see what kinds of vids go viral right now. There's also a promotion section to get more likes and follows (it works like all the subs-boosting apps, but the results are not guaranteed).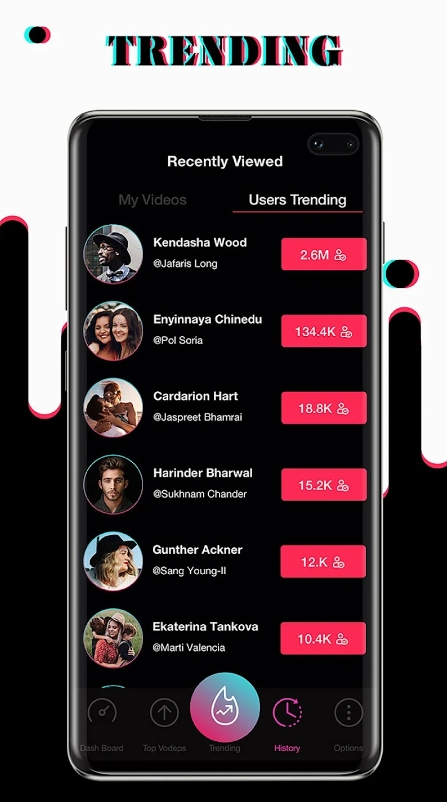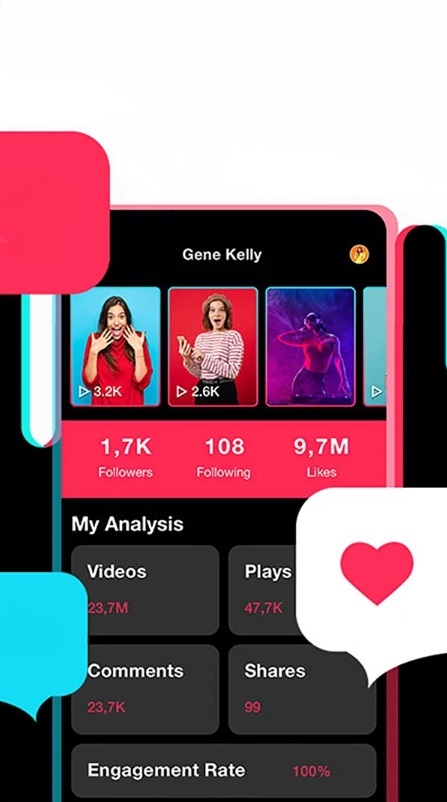 Tik Tracker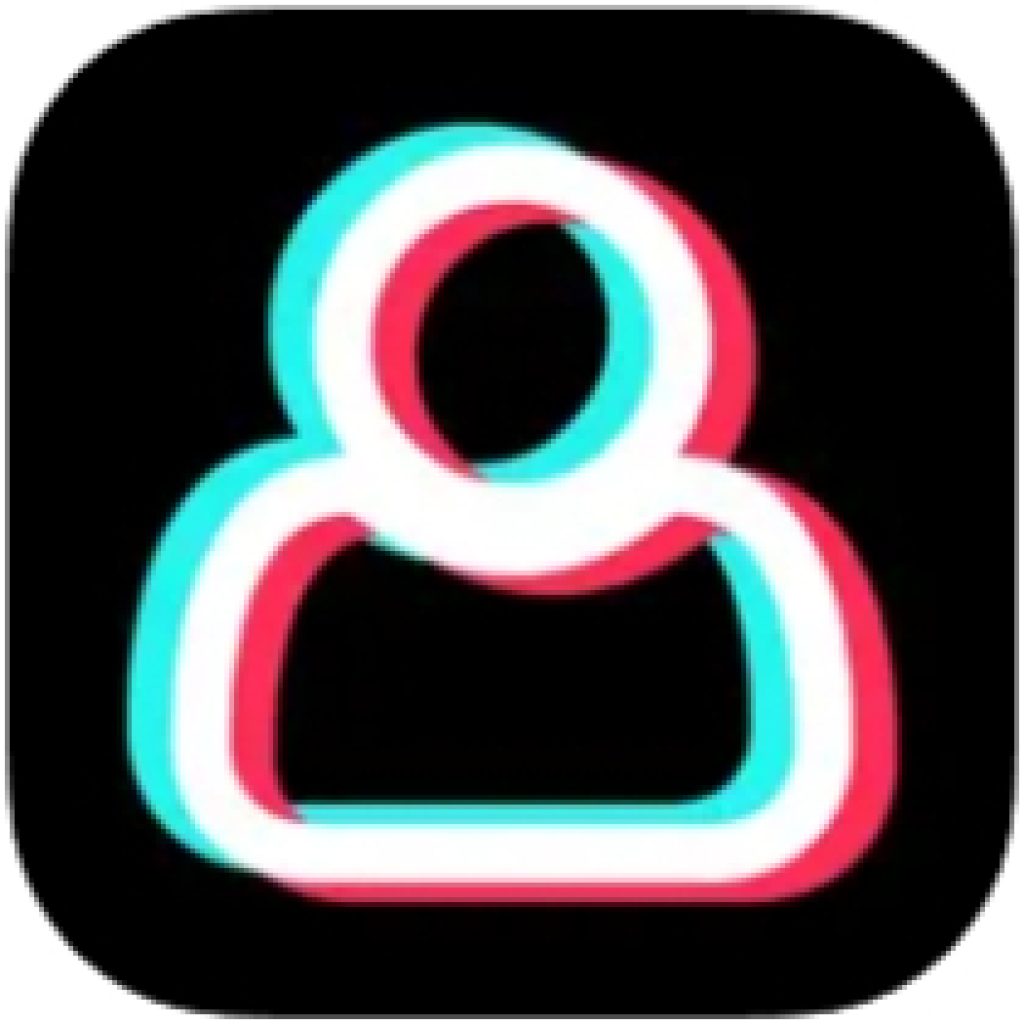 That's an effective tool to monitor TikTok subs. It covers smart managing tools that help you comprehend your subs and even gain some. You'll get to see all the new subs, and those who've unsubbed recently. The analytics will update daily, and not in real-time.
Plus, the app lets you unsubscribe to all the accs that are not subbed to you in return. You'll also get to detect the accs that blocked you (and you can block them back with one tap as well). It shows mutual friends too and lets you make a blacklist for certain profiles if needed.
Another great tool is the list of potential subs. These are the ones who might like your vids. You'll be able to follow them with one tap or view their account to connect via a message. The app lets you explore all the reports as a document for further use.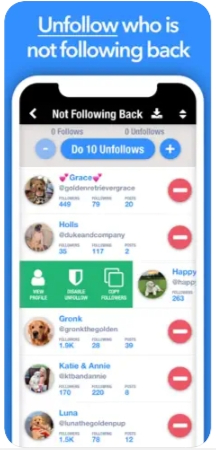 TokCount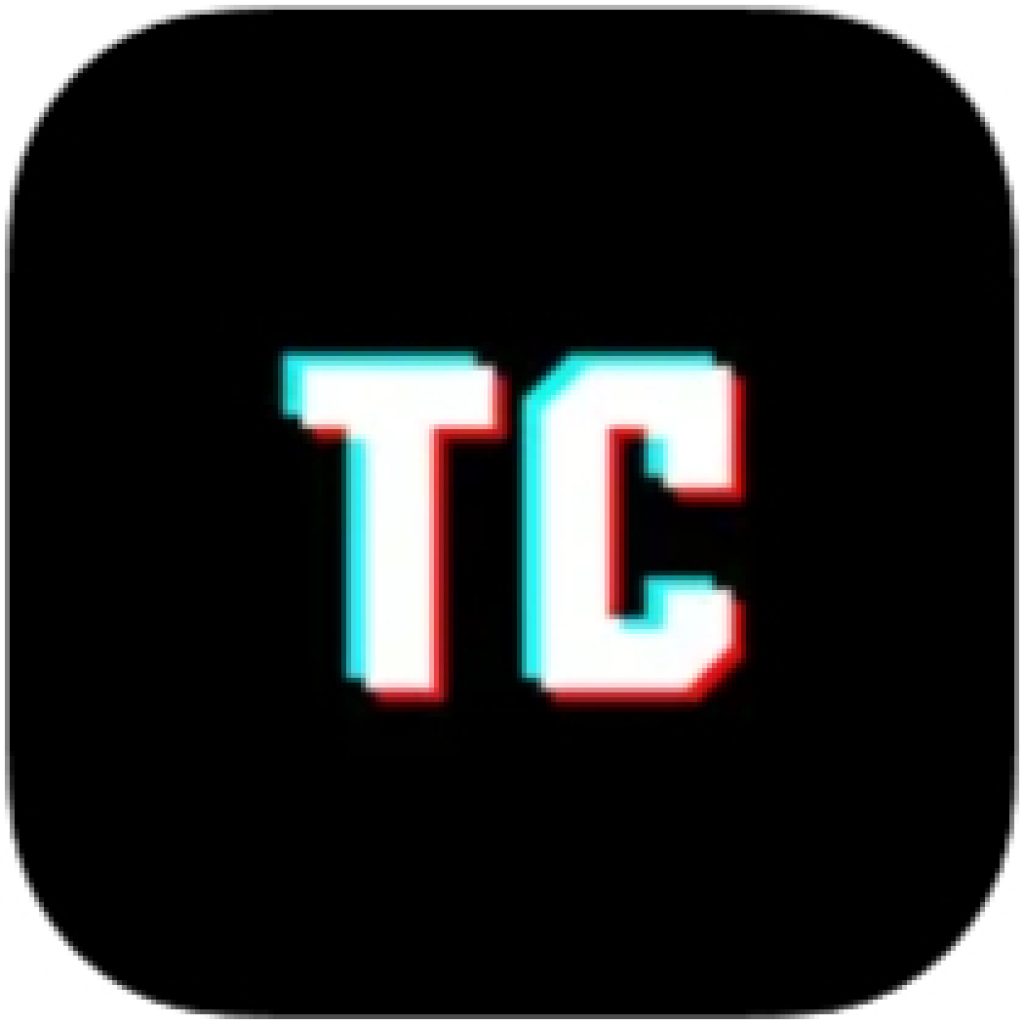 If you're searching for an app to monitor subs in real time, this might be the best one to try. It's exactly the app drama accs usually use to see how many subs people gain and lose. The app is not affiliated with TikTok, and you won't need to sign in with your acc at all.
You just need a username, and no one stops you from tracking the stats of other accs. The amount of accs to track is unlimited, and you can add up to 15 accs at your faves for quick access. Featurewise, the app is not as deep as the other ones on our list.
It's pretty much a follower counter that updates in real time. Plus, it lets you see how the likes your vids get (and the of vids you've uploaded so far). Unfortunately, you will not be able to analyze each of the vid separately. Nevertheless, the service is fully free and delivers useful info on the efficiency of your acc.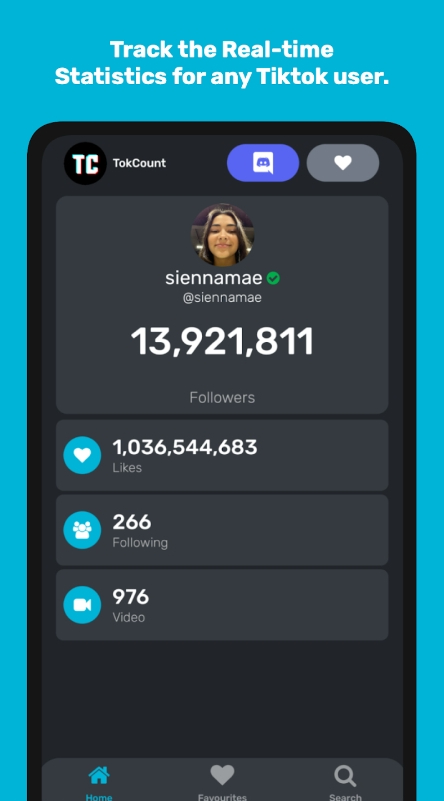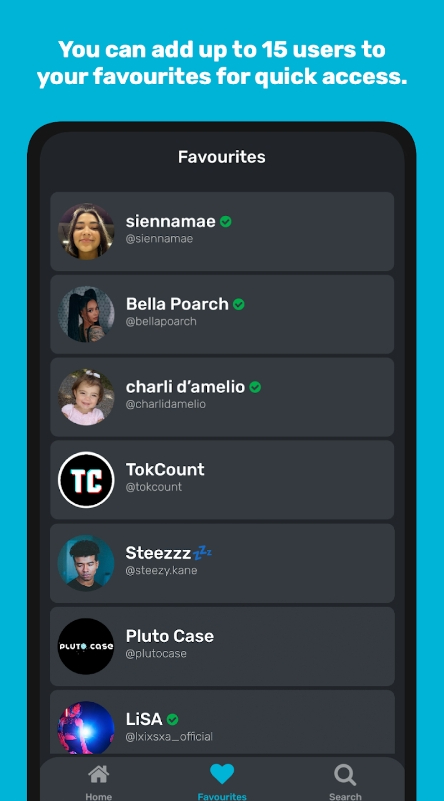 Check also: 9 Best Apps To Remove Filters From TikTok Videos
Tik Fans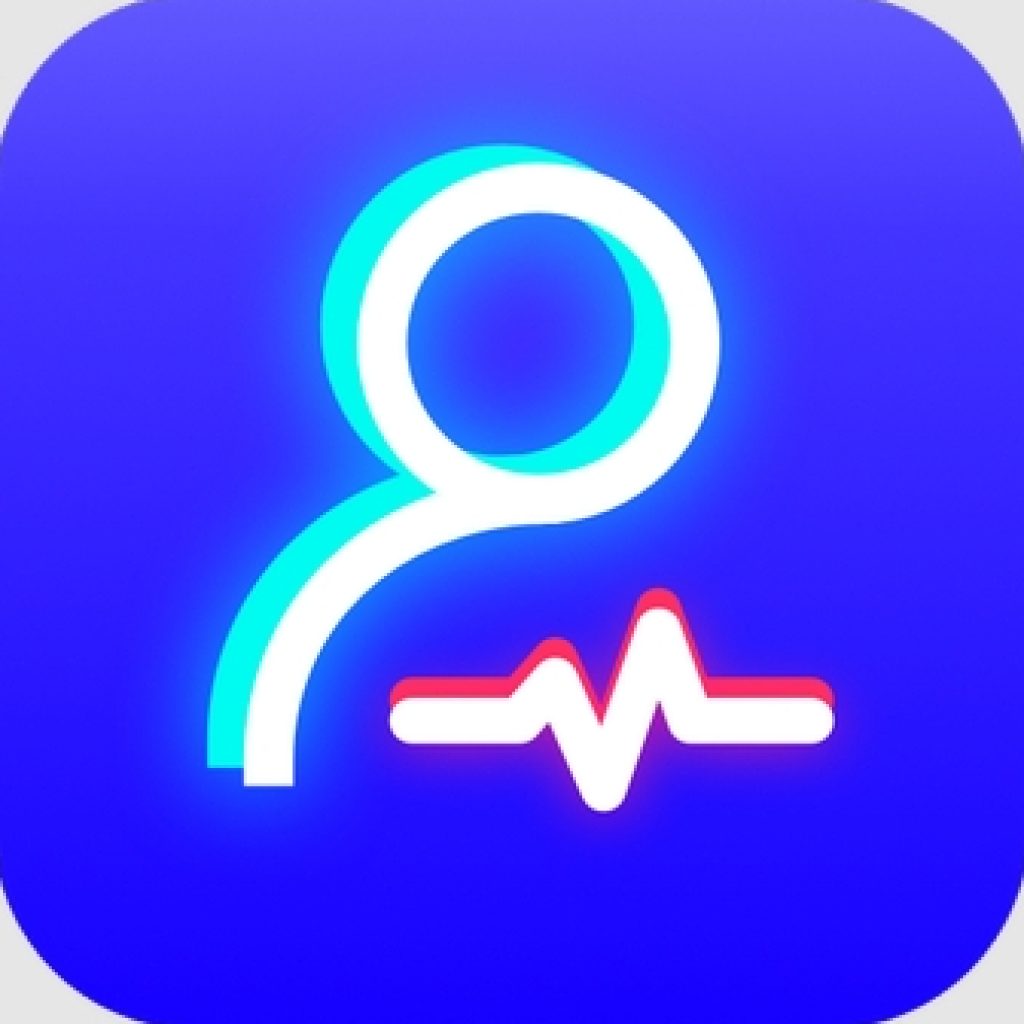 That's a pro app to view the efficiency of your profile. It offers diversified stats that help to comprehend your subs way better (which is a key to success in socials). You'll get to monitor all the newest subs and those who have unsubbed too.
Likewise, the app displays all the profiles that haven't subbed to you in return, and you'll get to unsubscribe to them too with one click. The same goes for accs that blocked you: you can return the favor and block them as well. You'll get to see the accs that like and remark on your vids (aka your most devoted fans).
The app even displays your hidden admirers, aka the ones who view but do not follow your acc. You'll even get to see the actions of those admirers if needed. Furthermore, the app lets you see who interacts with your vids. It also delivers the interaction lvl that shows if your content is doing well or not.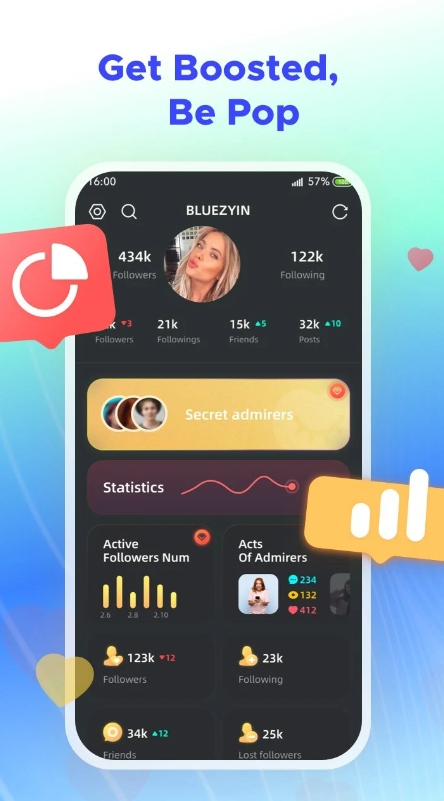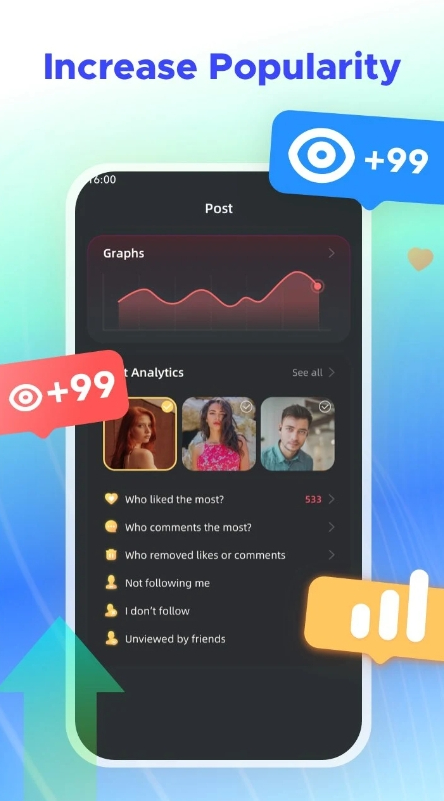 TicFamous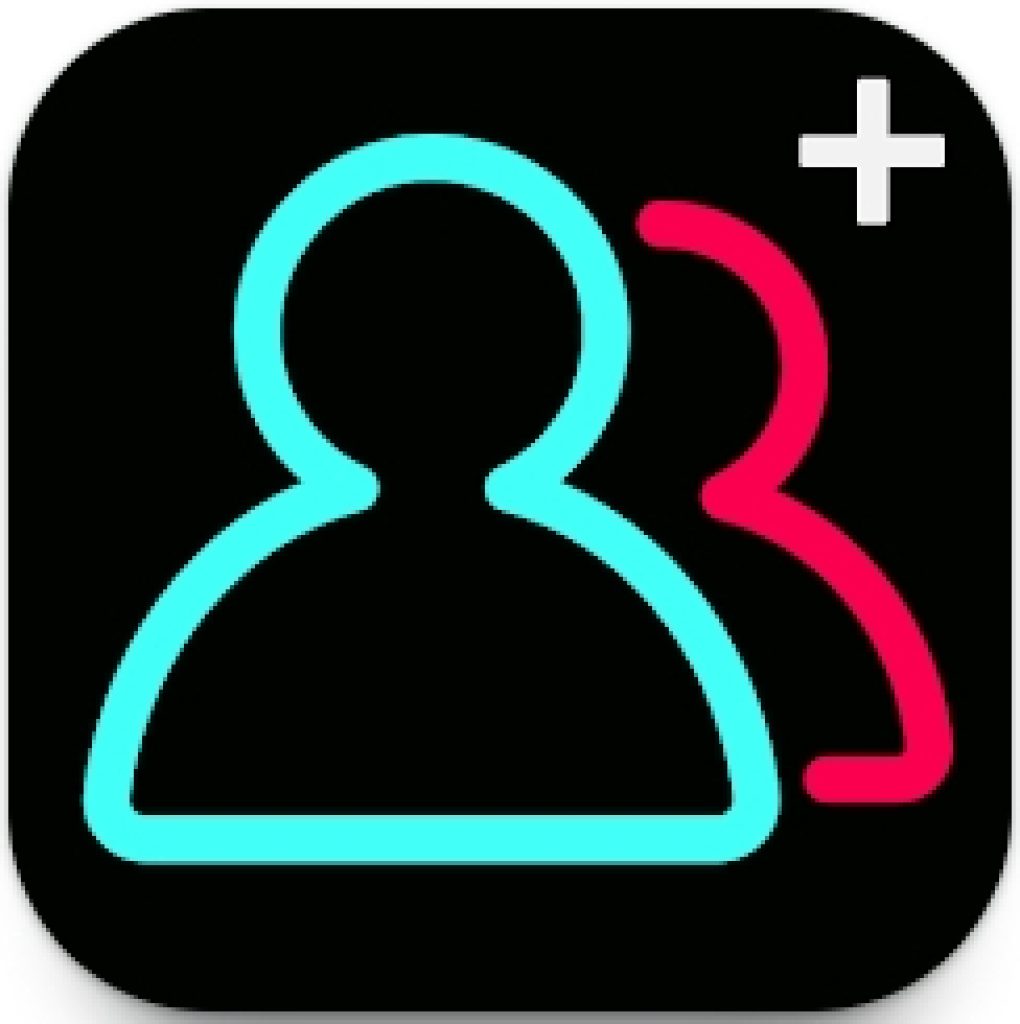 It's another app that offers valuable info on your subs and acc. It's a semi-professional tool for tracking various metrics regarding your TikTok acc. The app generates easy-to-understand graphs to show your sub's change in real time. It also counts up average views, likes, and reactions per vid.
The graphs show progressions for the last 24 hours, but you can view the info for any period. The app also offers several tools for boosting your acc. It comes with a compilation of viral hashtags you can use to get more views instantly. Of course, the efficiency of tags on TikTok is questionable, but still.
Plus, it studies your tags and content of yours to find accs that may want to follow you. This tool also lets you get more likes and views in general, but try not to use it too much to avoid messing with the algorithm (it knows how to promote your vids well enough on its own).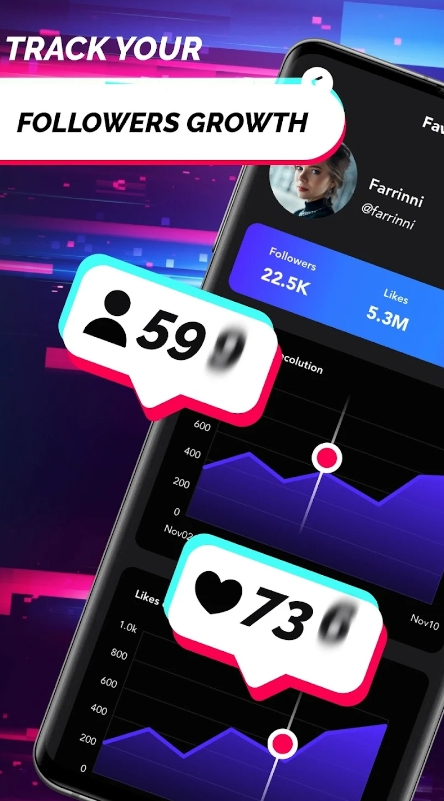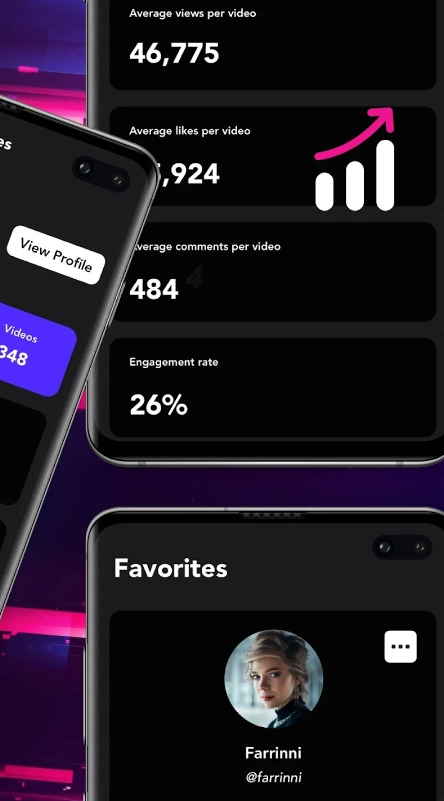 You may also check: 10 Best Social Media Content Creator Apps
Tik Analytics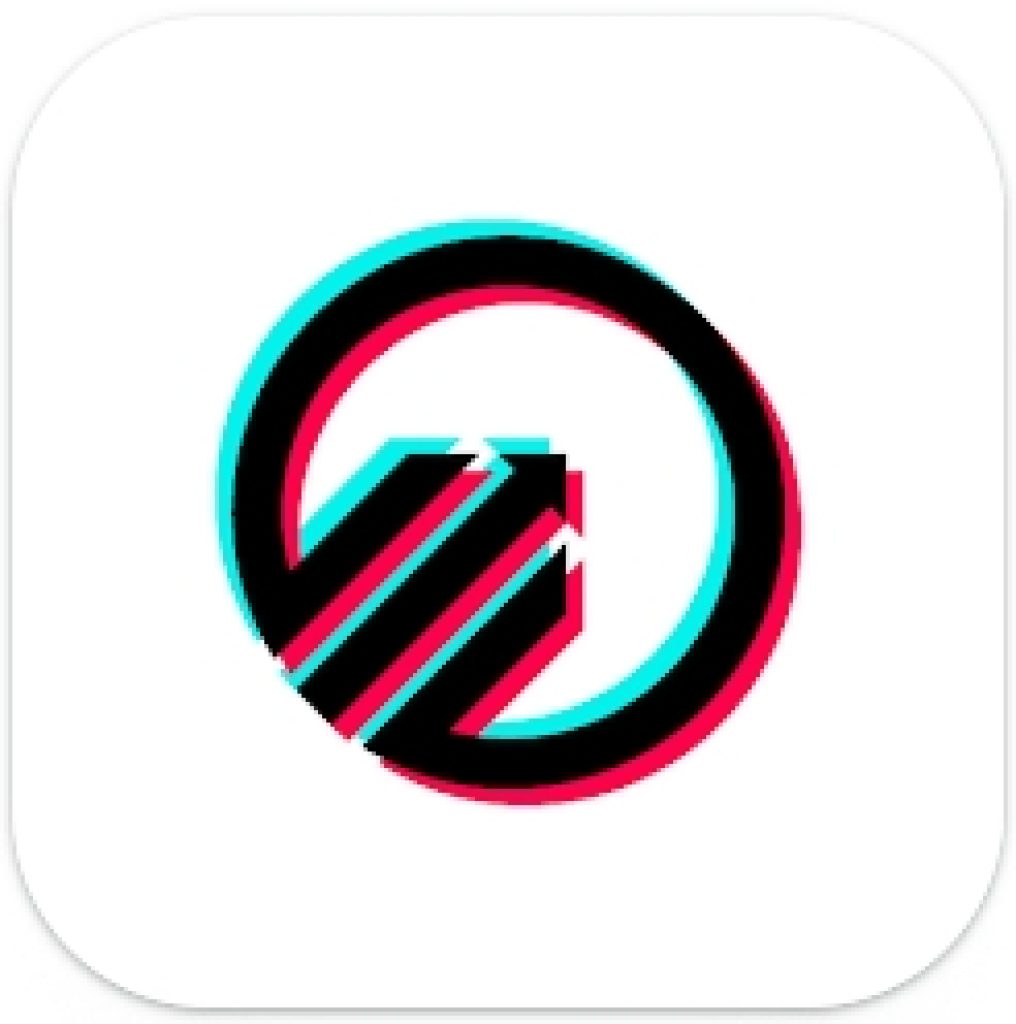 To wrap up, there's a useful tool to monitor subs with ease. It delivers unlimited acc analysis you can use to find out if your content is interesting or not. It also helps to comprehend your subs and their preferences better. You'll get to detect the accs that subscribe and unsubscribe to you.
The app displays the overall likes and views of your acc, and you'll get to see this info for each vid individually. Another valuable tool here lets you arrange the vids to view your best ones right away. The best vids get defined by likes, shares, reactions, and views. The same thing works for hashtags, which is handy.
Speaking of hashtags, the app has a full-on section of trending tags you can use for your vids. You'll also get to track multiple accs at once, and there's no need to use your acc info at all. All the features are free, but you'll have to deal with ads.