Have you ever played a prank that includes a voice modification? If the answer is no — it's time to change that!
We've gathered together the 10 free voice modulation apps in 2023 (Android & iOS) that lets you change the way you sound beyond recognition. These apps cover a wide range of voice avatars — from cartoon characters to actors, so there's something for everyone. Plus, these apps let you send the modified audios right to your mates so you get to diversify your everyday dialogue.
Wanna troll your buddies with a calling prank? This article has you covered: 11 Free Prank Calling Apps for Android & iOS
VoiceTooner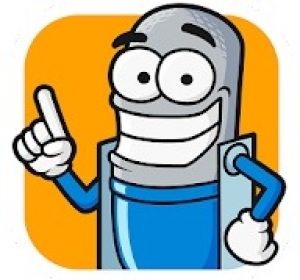 Let's start with the VoiceTooner app. It's a voice modulator that makes you sound like a toon hero.
In the first place, this app is incredibly easy to use. The UI and the navigation are intuitive, so you won't have any trouble figuring out how to use them. All you need to do here is to record your voice and pick the character you want to sound alike with. Then, the app will make the character repeat what you've said.
Herewith, you have no time limits for speech recording, so you can talk for s long as needed. As for the characters, there are over 20 options for you to try. To be more precise, there are such heroes as an alien, a hamster, a robot, and more. The app updates the char list on a regular basis o there will always be new voices to try.
However, not all of them will be available from the very beginning which is not bad — you'll have the ability to satisfy your competitive spirit by unlocking them all. Once you're done, you get to share the record right on your SM or save it to your device. You can also create fun vids where the cartoon characters will repeat your speech.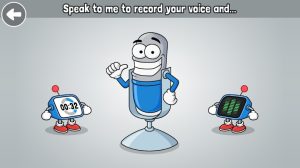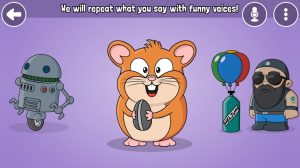 You may also like: 5 Best Voice Changer Apps During the Call (Android & iOS)
Voice Editor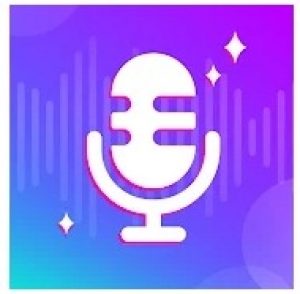 This is a fun voice reverberator app that lets you try on different sounds.
This app covers a wide compilation of characters from popular superheroes such as Batman or an Iron Man to fantasy creatures, aliens, and more. In case you're not into pop culture characters, you can stick to the classics by gender-swapping your voice. Plus, you can try child voice, helium voice, the voice of a killer, and more.
The mechanic of this app is classic for the genre. Your goal here is t record your voice via the app or load pre-made audio. The next step will be to pick a character and that's it — you'll get whole new audio with your words but a different voice. There are no time limits for the audio, so you can freely record a full-on speech.
Beyond that, the app lets you crop the audio file as needed. You can also add some extra music to the bg to make your record more atmospheric. There's even an autotune if needed. Once the audio is ready, you get to send it t your mates right away. There will be no watermarks or disclaimers so no worries about that.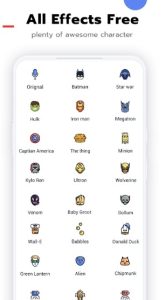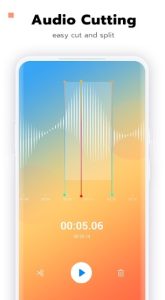 Voice Changer Plus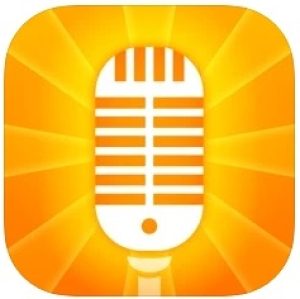 This is another voice modulator that is great for trolling.
For now, this app covers over 50 voices you can try on. Frankly speaking, there's a voice for any occasion and taste — there are cartoon characters, killers, males, females, kids, and more. The mechanics are simple — load audio with your speech and pick the voice you wanna try.
Beyond that, you can not only speak on audios- feel free to sing your fave tracks. Herewith, you may rather use pre-made recs or record new ones right away. You can also cut audios — both original and edited as needed. Additionally, you can add extra effects to your recs — there are plenty of sounds for you to have fun with.
There are musical instruments sounds, echoes, applause, and more. You can also play your recs backward, and layer as many effects as you want. Once you're done, you can save the recording or share it with your mates right away. The app covers some paid features such as the removal of an ad, but it's optional.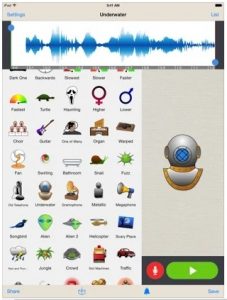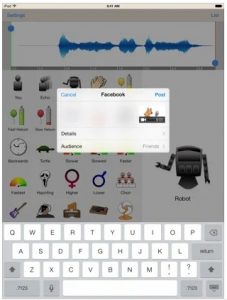 Free Voice Changer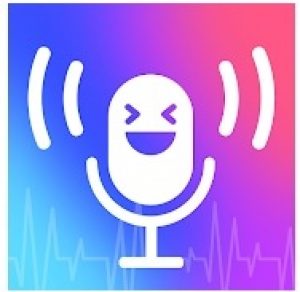 Moving on to another voice modulator that lets you try various voice avatars.
Wanna find out how you would sound like as a man or maybe a female? Easy — done! In the mood to troll your mates with a ghost voice message? This app can cope with that too. You get to regulate the intensity of voice changing and its clarity as well.
Plus, there are plenty of extra effects you can layer on your recs over and over again. The app has an intuitive UI and easy navigation, so you'll quickly figure out how to use it all you should do here is to register your speech and pick an avatar. You can also use pre-made audios if needed. There are no time limits for the recs and the quality is on the level.
You can also post-edit your audio by cropping it or even playing it backward. What is more, you can change your voice on vids — it works the same as the audio one. You can also turn your recs into audio messages right and send them to your mates right away.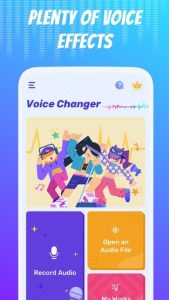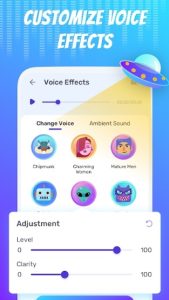 VoiceFX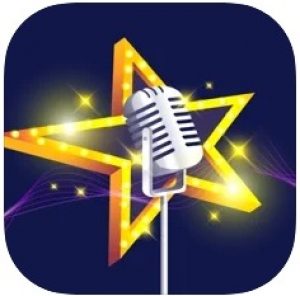 Here we have a portable voice modulation studio you can use on the go.
This app is your ultimate source of fun voice and face modifications — it covers plenty of 3D masks you can try along with voice avatars. As for the avatars, this service is a bit different from its sister apps. The main goal of this app is to let you would like a celebrity.
Thus, there's a wide range of celeb avatars such as Lady Gaga, Justin Bieber, and even Michael Jackson. All you need to do is to record audio and pick an avatar you want to try. What is mere, you get to modify your voice on vids. The main trick to get a slid result is to make sure you speak clearly and loudly.
Beyond that, you can layer more sound effects if needed. You can also change your face and add motion stickers. The app doesn't store any face id data on your device or its servers, so you can be sure none of it will get leaked. Then, you may rather save the outcome to your gallery or send it to your mates.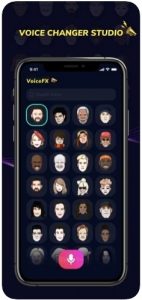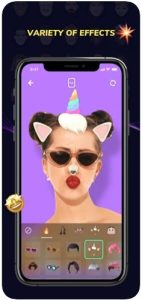 Check also: 7 Fun Fake Celebrity Call Apps for Android & iOS
Voicer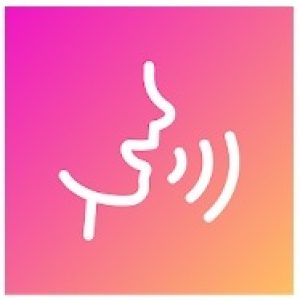 This is another modification app that lets you try on celeb voices.
This app provides you with countless celeb voices avatars, so you can have fun trying them all. The mechanics are quite classic for the genre — you pick an avatar, record yourself saying whatever comes to mind and that's it. Just make sure you're speaking clearly and loudly, so the app could identify all the words correctly.
The outcomes audios are HQ, so you can freely use them for call pranks and so on. In case you want to come up with a legendary prank you can use a face modification along with the voice one. Additionally, there are plenty of extra effects for you to add such as a scary voice, echo, cartoon sounds, and more.
There are even some fake environment sounds you can use to confuse your bodies. Plus, the app covers various languages so no wires about that. You can post outcome vids right on our SM, so there's no need to save them.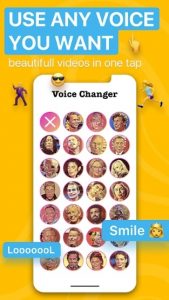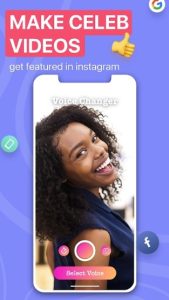 Voice Changer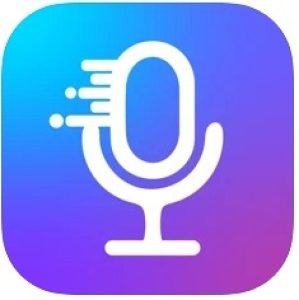 Next, we have an iOS-only app that lets you change the way you sound.
First of all — this app is completely free. That's right — there are no paid effects, avatars, or sub packs you may need to pay for. This app doesn't even have ads. Herewith, the app covers dozens of effects and modifications. For occurrence, it can make you talk like a robot, a baby, or a representative of another gender.
Beyond that, there are various effects and extra sounds such as wind, train, car beeping, ghosts, and much or. It needs to be said, the app gets regular updates, so you'll always have smth new to try. Speaking of the mechanics, everything is quite intuitive. The pap has a built-in recorder for you to make original sounds.
Herewith, the recorder is pretty powerful, so the quality of the res will be on the level. Once it's done, you'll move to the fun part — trying on different avatars, adding tones and sounds, and so on. Then, you'll get to playback the result and save it if everything sounds ok. You may also share the result right with your mates.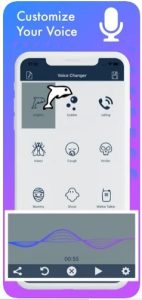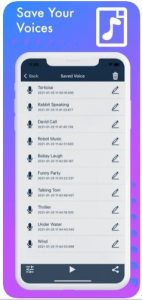 Voice changer with effects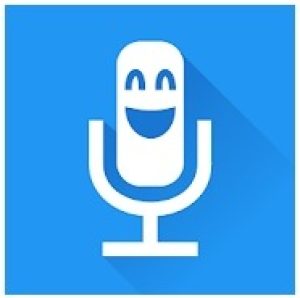 It's a voice modifier that lets you change the way you sound.
To be fair, this app is petty standard for the genre. It comes with a wide compilation of modifications such as a robot voice, alien one, a monster one, and even a zombie one (this one sounds more like growling than speaking). In case you wanna troll your mates there's also a drunk voice, make and a female one, and more.
Additionally, you can use environmental sounds to fool your buddies even more. The app covers such sounds as wind blowing, train station, night city, traffic, and so on. You can also add bg music if needed. Plus, you can add an image o your audio and save it as a vid.
Adjusting your voice is easy — just pick pre-made audio or record a new one, pick whatever avatar you need, play with effects, and it's done. Once you're done editing you can save and use the result as a ringtone, share it on your SM, send it to someone, or save it to the gallery.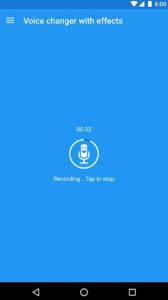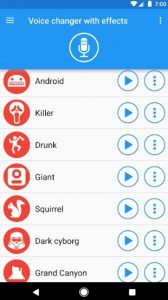 Voice Changer App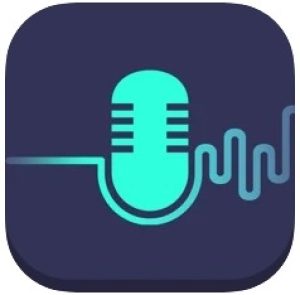 If you want to spice up an ordinary dialogue with a fun voice message — this app is right at your service
This app covers a wide soundboard you can use to send lie somebody else. To be more precise, you can try the voice of another gender, age, and more. You can even try the voice of a cartoon character or someone who's just tried helium (quite a basic choice for a prank, but somehow this one never gets old).
Along with that, the app covers openly environmental sounds you can add to your audio. There are some standard sounds such as birds singing, musical instruments, or traffic and some more crazy ones if needed. It needs to be mentioned, not all sounds will be available for free, so you can buy some extra packs you're interested in.
This app comes with an intuitive UI so won't have problems with it. The modifying process is simple — just record audio and add as many effects as needed. The app keeps sound quality on the levels so no concerns about that. Plus, it covers multiple access to share — from posing on SM to messenger sending.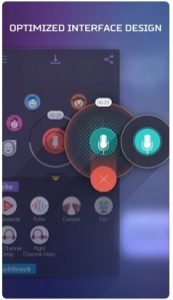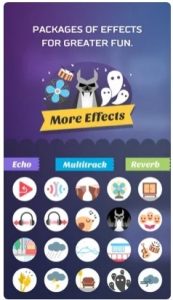 You may also check: 8 Best Female to Male Voice Changer Apps for Android & iOS
Voice Changer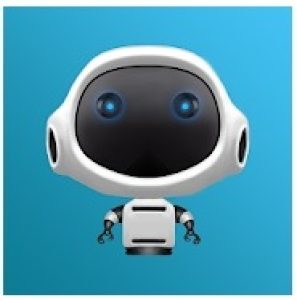 And lastly, we have a voice modulator that lets you generate fun audios on the go.
The app has a huge base of avatars whose voices you can try — from standard male and female ones to a robot, a foreigner, a martian, or even a bee, Plus, some avatars reflect different moods such as a drunk person, nervous one, happy one and so on. In case you're in a spooky mood you can try various spooky voices and Halloween-themed effects.
You can save some avatars at your faves for easy navigation if needed. All you need to do here is to record audio and apply a voice modulator to it. In case you have pre-made recs you can use them as a base as well. The app gives you access to an instant playback, so you can make sure the modulation went great.
You get to save as many audios as you need — there are no limits or paid tools whatsoever. Once you're done you can post the result on your SM or send it to your mates. You can even share the audio via Bluetooth, but who does that these days?