Want to learn how to type quickly and mistake-free for work? Or just want to see how fast you can type? You've come to the right place!
We've rounded up the best typing speed test apps for Android & iOS you could try for free. These apps help you master mobile keyboard typing: you'll learn how to do it fast and avoid mistakes.
These apps cover various practice training to sharpen your skills before the actual test. Some of these even come with challenges and gamify the learning process. Let's dive in!
Typing Speed Test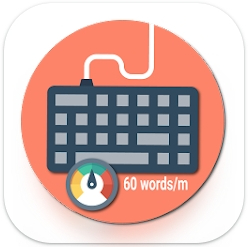 First off, we have an app that helps you learn how to type quickly and test your speed in a simple way. The typing speed tester may be the main feature of this one, but let's not forget about the educational part, shall we? The app covers several techniques to enhance your speed.
There's a technique for letters, words, and full-on sentences. All these run on increasing difficulty, so you start with the easiest ones and get to type more complex words and sentences with time. That lets you get into typing at your own pace.
The app analyzes all the practices you do and gives in-depth stats for all of these. You'll get to see the number of letters and words you write per minute, along with the accuracy metric. As for sentence typing, you'll switch from shorter to longer paragraphs.
The app supports multiple languages, so you can test your typing abilities in your native language and the one you're currently learning. And when it comes to an actual test, you can adjust the timing from one to ten minutes. You can also set a custom timer if needed.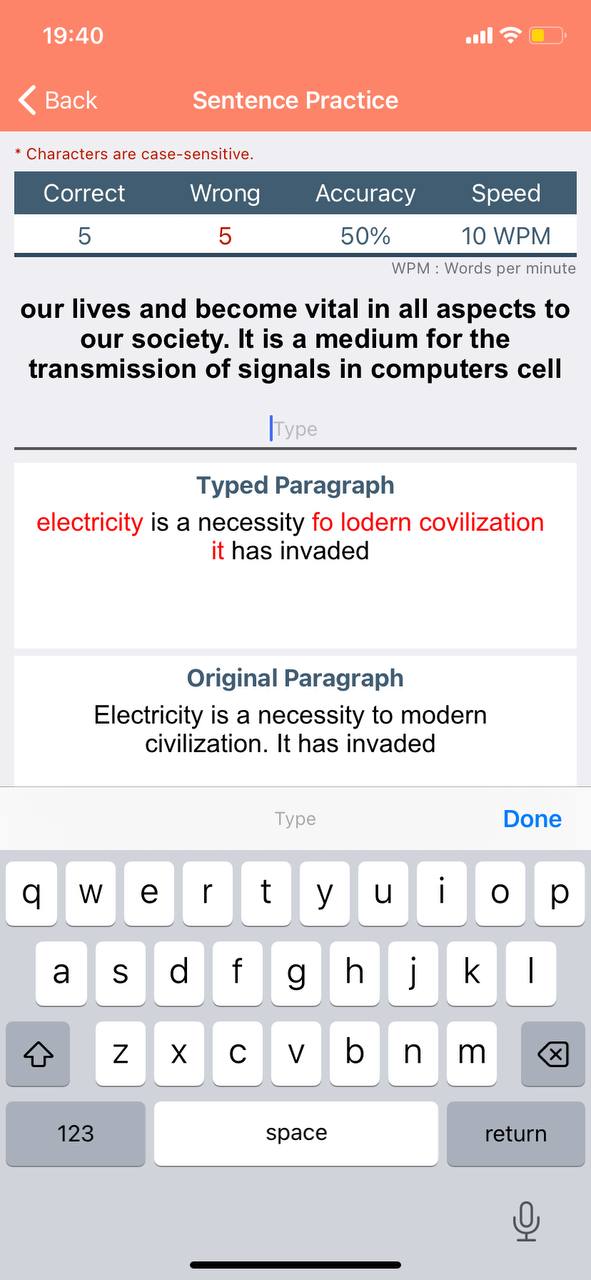 You may also like: 9 Free Typing Apps for Kids
Fast Typing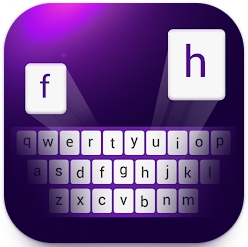 This app lets you educate yourself on fast typing. Its main goal is to help you evolve into a pro at typing and reach your full potential. Hereby, it not only focuses on speed but also helps to build vocabulary skills. Well, there's no point in typing fast if you make tons of mistakes, isn't it?
The app is simple to navigate, and it lets you double your typing speed within a month o practice. There are various types of experiences here: one for typing characters, one for words, and one for sentences. It lets you get into fast typing manually, which statistically leads to better results.
The app saves the stats for all your exercises and analyzes the words and letters per minute along with overall accuracy. You'll get to see our stats for the entire time of using the app and see how much you've improved.
The speed test can be accessed offline, and you can pick the timer for it. You won't be able to see the score of other people there, so the only goal is to beat your own score (you're doing it for yourself, after all).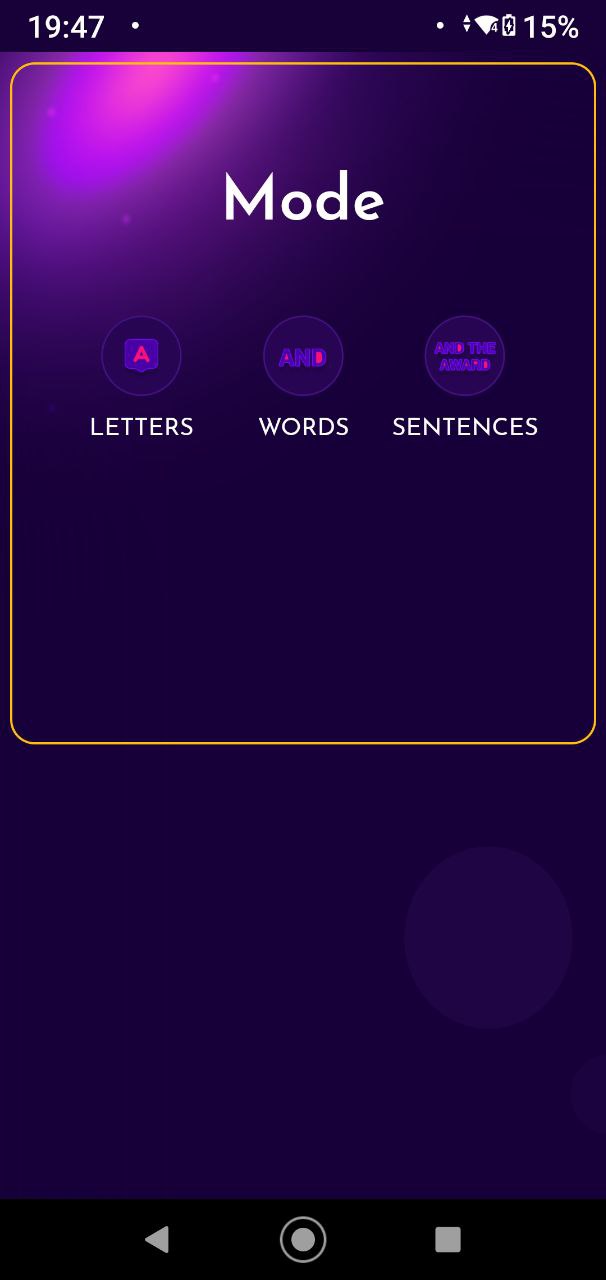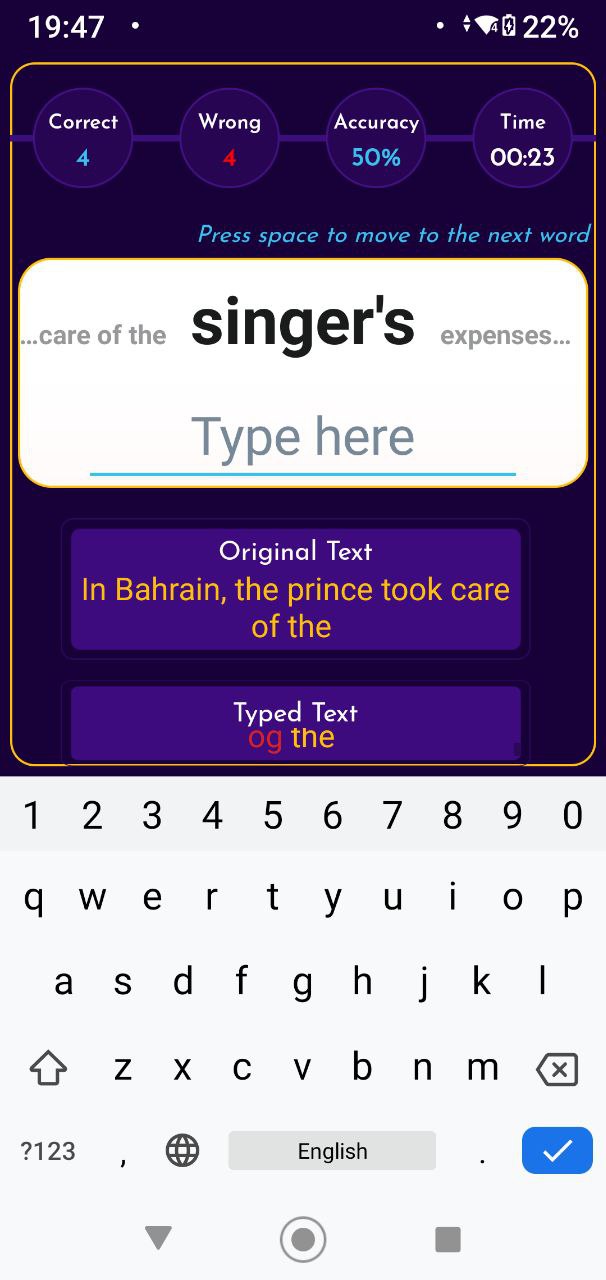 Easy Thumb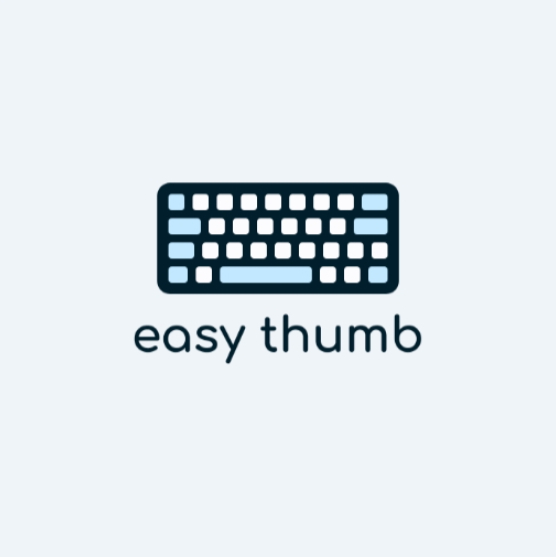 If you prefer your apps to be visually stylish, you'll surely like this one. The concept of this app is beyond simple: it's here to test how fast you can type. The thing that makes it stand out is an aesthetically pleasing minimal UI and the ability to test your speed by number (most apps don't include this metric for some reason).
That being said, the app doesn't offer any tips on how to type faster: it's all about training. You can test our speed in four ways: by words, numbers, characters, and sentences. As you test yourself, the app shows the words and letters per minute and shows the overall accuracy, too.
Plus, all the wrong words will be highlighted, so you could see what mistakes you tend to make. You can also view the worldwide leaderboard and compare your score to others. It adds up an aspect of friendly competition and motivates you to train more.
Your entire stats gets saved automatically, so you can see how your speed enhances with time. The app supports several languages, too.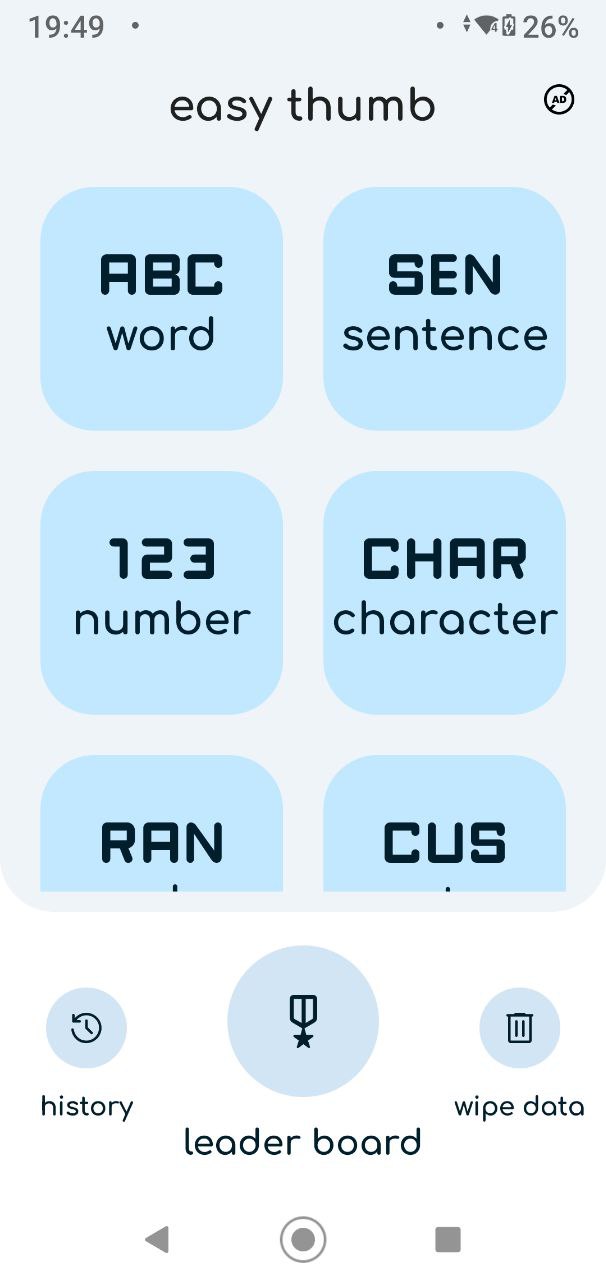 Type Fast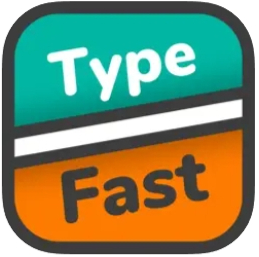 This app lets you train in typing and contest yourself to improve your speed. This app is all about making the testing process fun and gamifying the overall experience. It truly feels a lot like a game, so you won't feel any pressure here.
There are two modes for you to try: a classic one and one dedicated to challenges. As you may guess the classic mode stands for a regular type speed test. It lets you see how many words you can write within a minute. You won't get to adjust the timer or test your skills in character or individual words.
The app will show your WPM score along with the accuracy. As for the challenges, there are over 45 levels for you to go through here. As you go, you'll get to unlock achievements, track progress, and try to beat the score of other users worldwide.
The app supports over 15 languages, and you can redo the challenges for each one you know. It's free to use, and the amount of ads is totally bearable. You can also switch to the dark mode to test speed at night.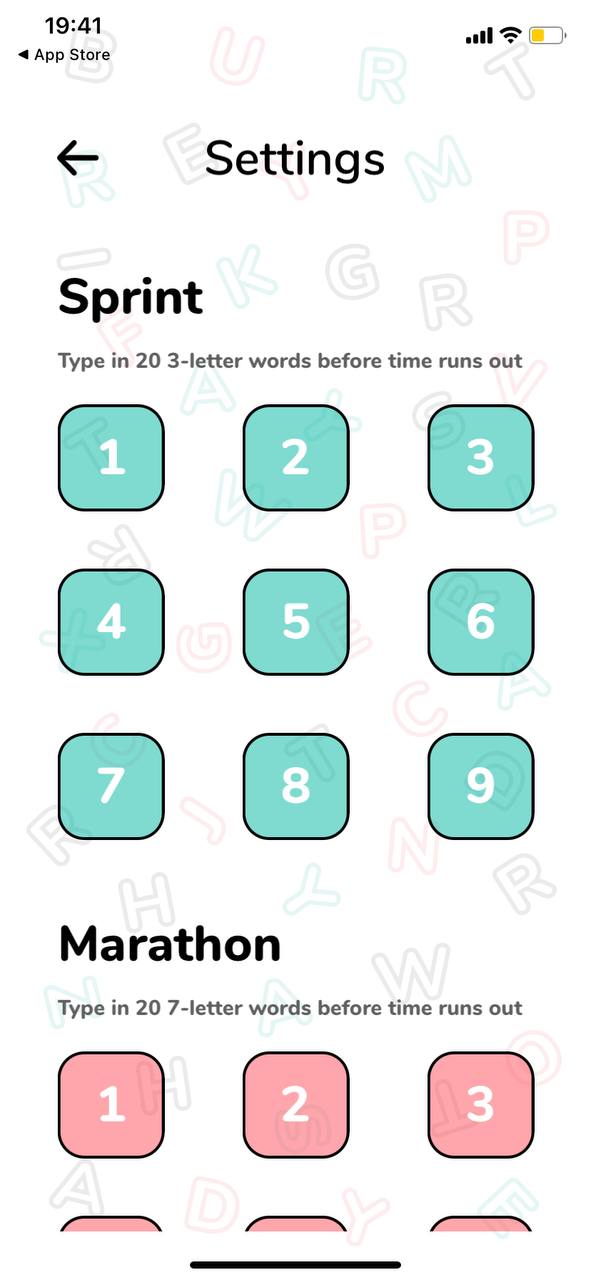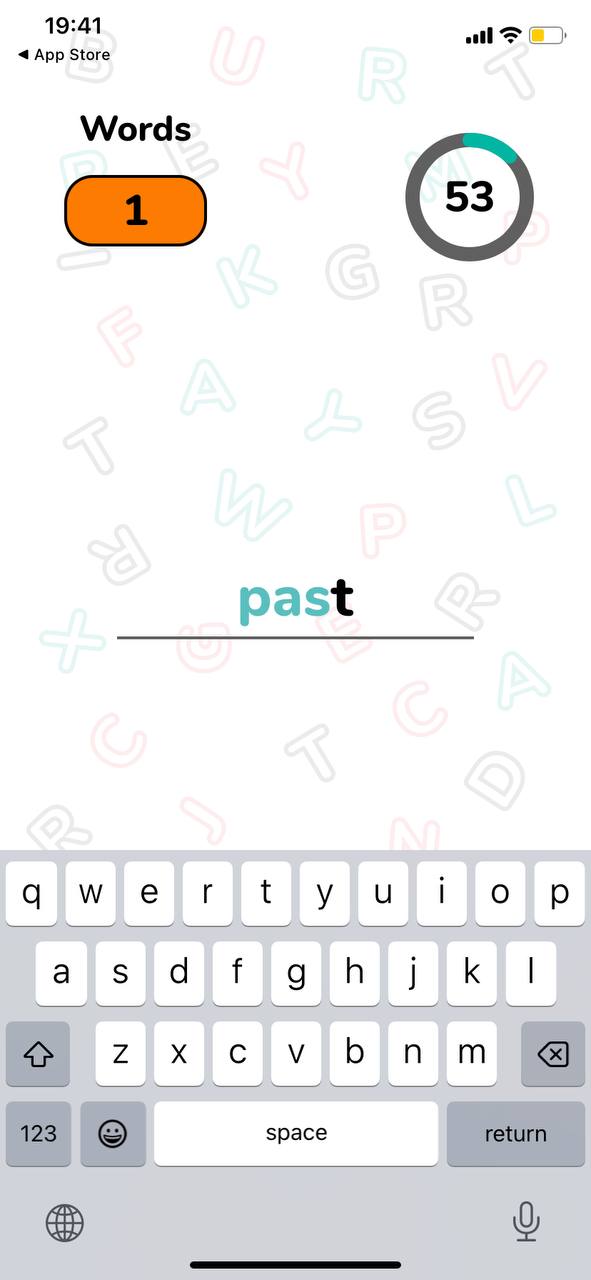 Check also: 11 Best Keyboard Customizer Apps
Typing Speed Test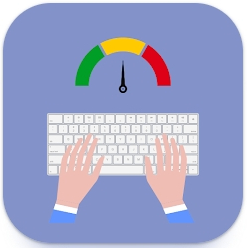 It's a simple app to test your writing speed and accuracy. It covers a practice part and the test itself, so you can prepare yourself before checking the speed. Well, there are no limits to the number of times you take the test, really, so it's even more fun to do it before and after you practice to see improvement.
The app lets you practice by words, characters, and sentences to gradually increase the complicity of the training. Each practice shows the number of letters and words you write per min and all the results get saved for stats.
Plus, the app highlights all the vocabulary mistakes and shows the overall accuracy in percentage. As for the sentence practice, you can choose to type short or long paragraphs if needed. All the tests you take get saved too, and you'll get to pick the timer for each one of these.
More to that, you can pick the complicity level of the test to get more simple or complex paragraphs. The app is entirely free, you won't need to pay to unlock any practices.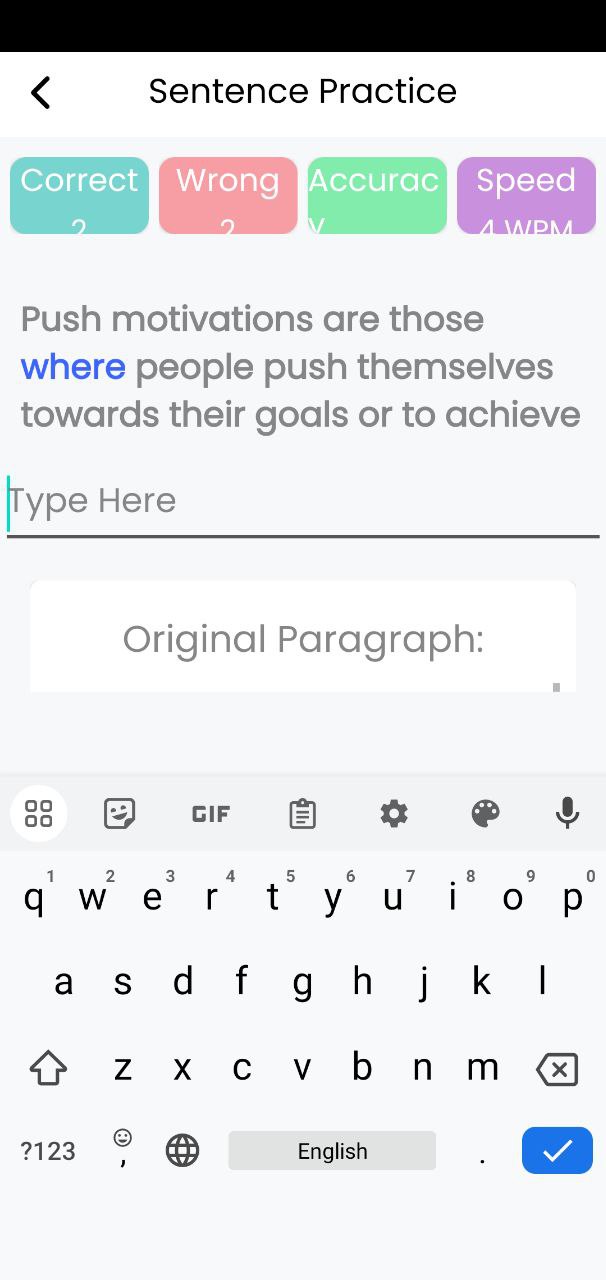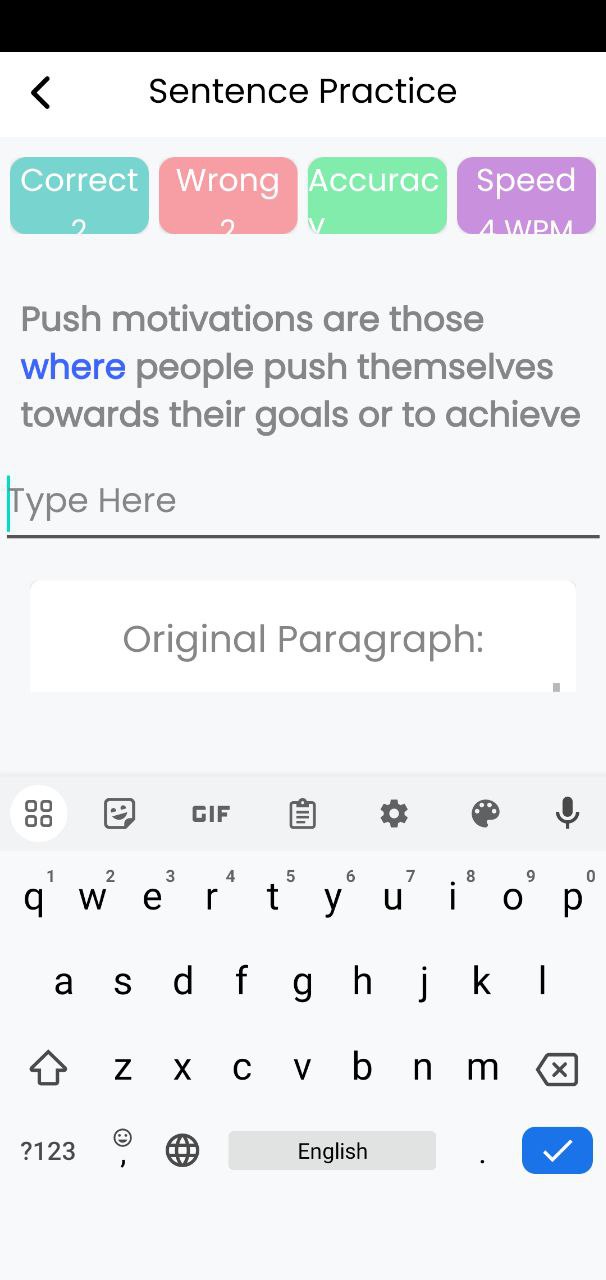 Typing Master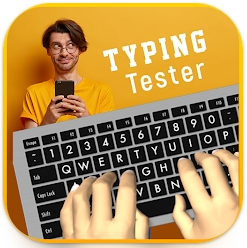 If you need a flexible app to test your typing speed, this may be the one. This app lets you customize all the aspects of practicing and testing. That helps to ensure you're getting accurate results and training at your pace.
For instance, you'll get to pick the difficulty level of testing and lessons to match it to your skills. You can train in characters, words, and sentences, too. Each session will show CPM and WPM metrics along with the precision of the text.
The app will highlight all the errors you make, which helps to find the points for improvement. At the same time, all the correct words will be added to your score. It works with several languages you can easily switch in the settings. And when it comes to sentences, the timer will vary according to the paragraph length and all that.
The app is suitable for all skill levels and ages, even kids. There's no pressure or stress here, so you can practice in comfort. It's also free to use, and the ads won't distract you from training.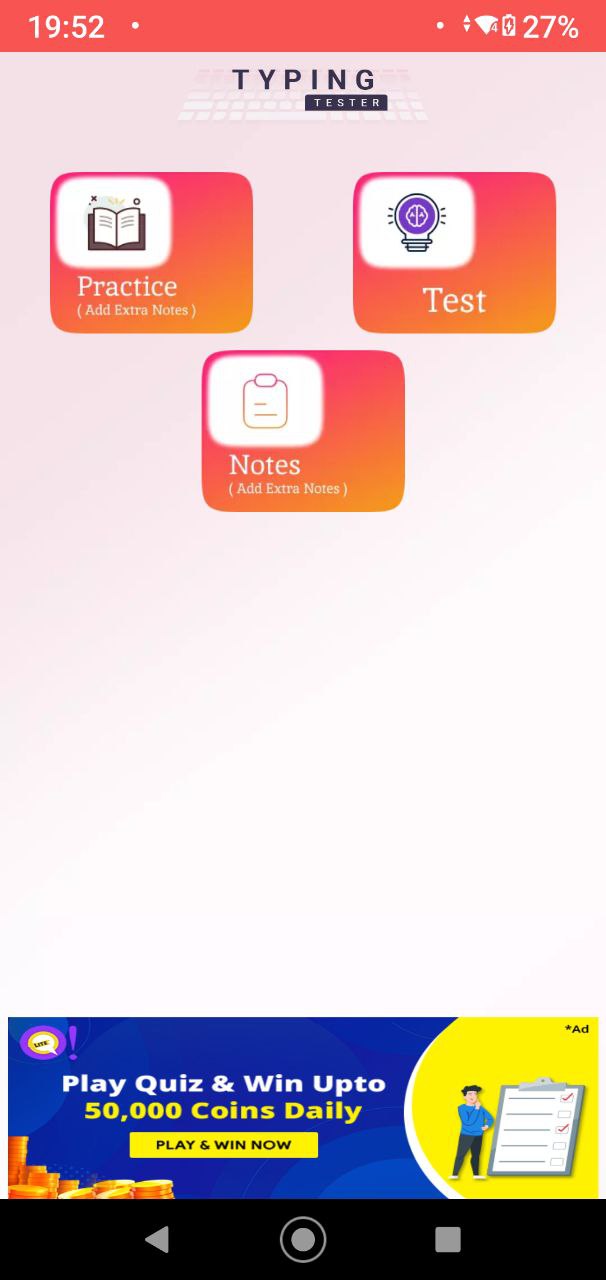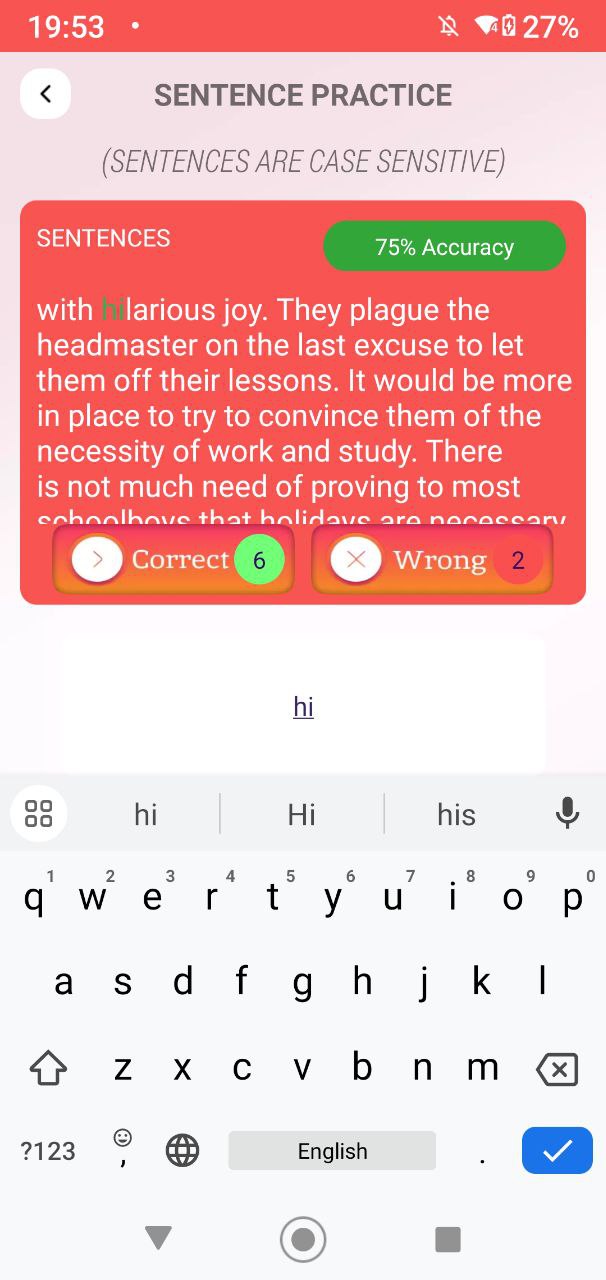 You may also check: 11 Free Voice Recognition Apps
Typing Speed Test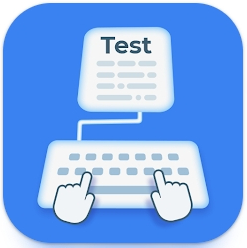 And lastly, we have another stylish app to calc how quickly you can type. It covers a rich set of assignments, and you'll get to adjust the difficulty level of those. The thing that makes this app stand out is that you can only practice in words and sentences. It's not a good or a bad thing, but it means the app is not suitable for everyone (it may be too complicated for kids).
As you practice, the letters get highlighted, so you could focus on typing. Here's how the training words: the app will generate random words on the screen to see how fast you can write them. You'll get to pick the paragraph length when it comes to sentences, too.
The app will show you the WPM and mark all the words with mistakes as well. It gives you overall text accuracy and saves all the results for further stats. You can switch multiple languages, too, which is handy.
Speaking of the test, you'll get to pick from a one to ten-minute version. The custom timing option is included as well, but you won't get to modify the complicity or paragraph length here.