Games with a choice of the storyline are ideal for people who want to influence the development of the plot. For example, in the game Detroit: Become Human you are given the opportunity to choose the fate of all humanity and the technologies that were developed by them.
There are also games like 11 Best Visual Novel Games for Android & iOS that have story-based gameplay.
Androids, which are incredibly similar to humans, are also presented here. They can talk and move like people, so it is not always possible to distinguish them by their appearance.
But still the main interesting detail of Detroit: Become Human is the possibility of choice, as well as cinematic inserts in the main plot.
Unfortunately, this game was released for computers and can be enjoyed only by gamers who prefer computer versions. For Android, however, there are also similar games, which have similar technical details and control features.
They also have dramatic twists and interesting tense moments with which you will encounter them. We have selected for you 11 Best Games Like Detroit Become Human, which you can enjoy on Android.
The Wolf Among Us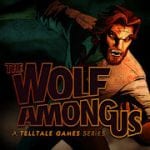 Episodic games are great because the fun of playing them can be extended for some time. An excellent example is The Wolf Among Us, a game in which the whole 5 episodes, each of which complements and continues the main story.
When the game just came out, people really got into the plot and were looking forward to new parts of the story. The point is that in The Wolf Among Us a true fairy tale comes alive – however, not the one you heard as a child.
According to the story, many heroes from the fairy tale world are in reality, thus acquiring human habits and opportunities – not necessarily pleasant and positive.
The Wolf Among Us universe is filled with fairytale characters who have learned to drink, smoke, work and communicate – for example, here you can easily meet the fairytale prince, who became addicted to drugs.
In the game, you will perform all the actions in the role of Wolf, who leads his investigation of crimes. You will also need to fight, interrogate witnesses, talk to other heroes and so on – believe me, you will love such a fabulous dark world.
You may also like: 11 Best Games Like Undertale for Android & iOS
République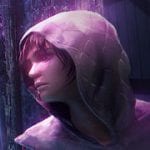 République is that type of game, which was first released for mobile platforms and then was so liked by users that it gained popularity on PC as well. According to the plot, all the action takes place in a totalitarian and gloomy state, where a girl accidentally finds a cell phone.
Everything looks quite ordinary, except for the fact that phones are completely banned in the country, and you can die or go to jail for having them. You will act as the main character, which was called by the same girl – how do you like such a plot turn?
At République, you will have access to all the surveillance CCTVs, the number of which is countless in the country – you will be watching the girl. You can't control the cameras, but you can switch between them, thus moving around.
The graphics in République are at a high level – all models are painted in detail, the shadows are soft and realistic, and all graphical effects are computed and supported by your smartphone.
You can show your heroine what you want from her – but like a real person, she may not obey. This kind of willful character gives République a special atmosphere, and experienced players will definitely find this kind of control unusual.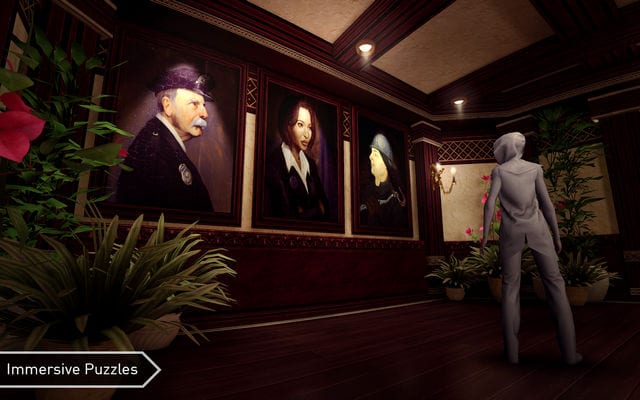 41148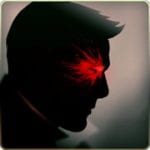 Survival quests fit perfectly into the concept of story games. In 41148 you will survive in a dilapidated building, but it's not that simple. There are mystical events around, and you do not remember at all how you got into this room and what happened before.
To find answers to your questions, you will need to study everything that surrounds you. Of course, the 41148 has prepared for you a lot of dangers – for example, on the way, there will be dead people meeting, and dark spirits will prevent you from doing your business and interacting with objects.
Amnesia and total disorientation in space will also have an impact on your actions – searching for answers will be difficult and strange. There are dead bodies around you, and mystical events are more intimidating than pushing you to solve them.
Of course, during the progression of 41148, you will receive answers to some of your questions, but the situation will become more and more terrifying.
During the process you will also find out not the most pleasant, and sometimes even frightening facts about your hero – everything will be shown in rather simple graphics, where each person looks like a shadow or contour. Believe it, in 41148 it is better not to play at night and alone.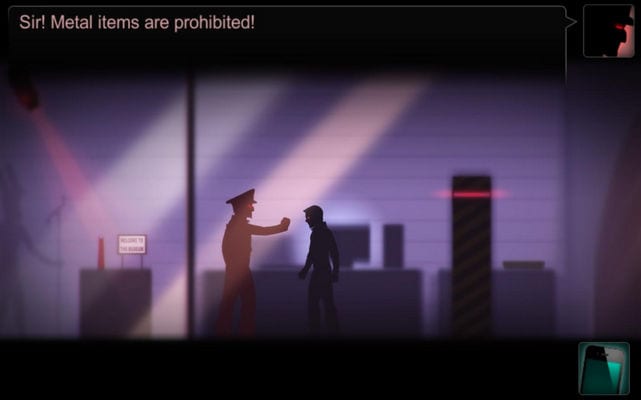 Planet of the Apes: Last Frontier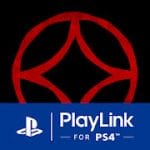 Fans of the story about the Planet of the Apes will certainly enjoy this game. Planet of the Apes: Last Frontier is a game that came out after a modern movie about this universe. The game is released in the genre of interactive cinema, and it is also available for Xbox One, PC, and PlayStation 4.
Despite the low scores from critics, this game is quite good, although it does not claim to be a masterpiece. The events of the game unfold during the period between 2 films of the Planet of the Monkeys, and the main characters are quite familiar.
Planet of the Apes: Last Frontier will introduce you to 2 characters, a woman and a monkey. At the same time, we would also like to point out that you do not have to worry about the main character because she is a rather unpleasant lady.
Planet of the Apes: Last Frontier organizes your choice of plot pivots and possible events in such a way that you will either agree with your interlocutor or reject him. There are around 20 endings in Planet of the Apes: Last Frontier, although in fairness, not all of them are fundamentally different.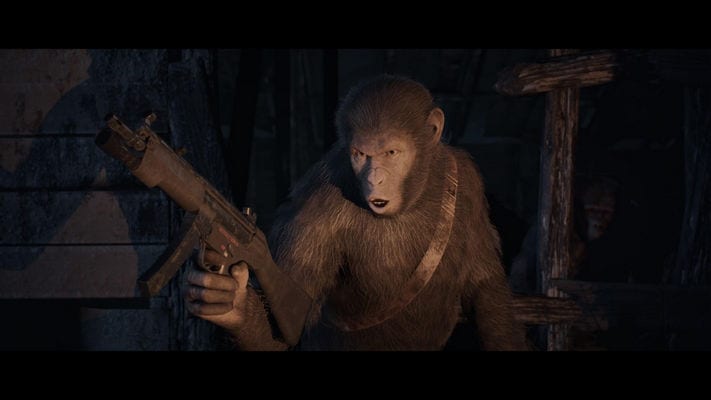 Life is Strange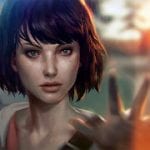 "Choose wisely! All your actions will have very serious consequences" – this is the phrase that starts your journey through the game world of Life is Strange. This is an episodic game in which everything starts with a murder, or to be more precise – with resurrection.
You will immediately see the death of the girl, after which you will be moved 10 minutes earlier. In the classroom, in which you will find yourself, you will be at the university, as well as get acquainted with all the characters that will surround you.
All relations that will arise are quite predictable and by the end of the first series, you will understand all the people around you.
The intriguing plot and attention to details is something that you can immediately notice in the game Life is Strange. Each character has its own clearly defined and elaborated character, and the resulting pleasant story can even cause you positive emotions.
The mechanics of time travel, implemented in Life is Strange, will allow you to slightly adjust your relationship with other characters, as well as change the course of the story itself. However, it is worth noting that the variability is not fully disclosed: you will not always get the desired options.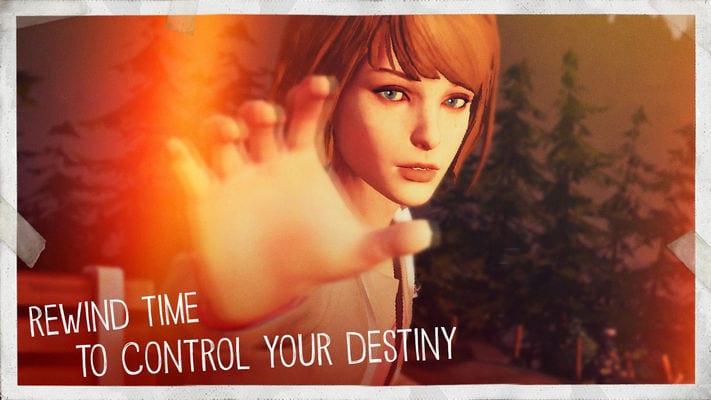 You may also like: 11 Best Games like Life is strange for Android & iOS
Batman – The Telltale Series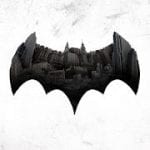 Classic superhero games are very popular. All our favorite heroes are presented in a new format, and you do not need to watch a movie to get acquainted with their history.
Batman – The Telltale Series differs from the classic games in that the main role in the whole history is given to the person under the mask, not a superhero. As you know, Batman is both a simple man and a real hero, who fights for justice. You can get to know both sides of the hero.
In Batman – The Telltale Series – there is a very tense plot and no less tense outcome – you will really get sucked by everything that happens on the screen.
The most interesting detail of the gameplay is that you have the opportunity to switch between Batman and Bruce Wayne, depending on your wishes and situation. The hero also has detective abilities, with which he can cope with obstacles.
In total, passing Batman – The Telltale Series will take you about 8 hours of continuous play, but they can be stretched on several beautiful evenings.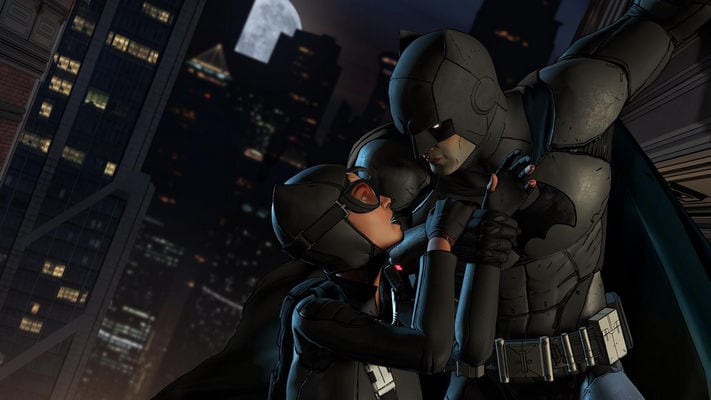 Duskwood – Crime & Investigation Detective Story
https://www.youtube.com/watch?v=ChfDalWdjR4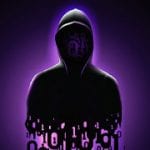 Unfortunately, not all games with a choice are presented as cinematic inserts, interesting graphics, and other visual aids. Duskwood will make you feel like a real detective without leaving the limits of the chat.
Yes, you understand correctly – all information and all actions take place in the text format of messages. Get information, communicate with witnesses and case participants, conduct an investigation – and everything in the messenger.
Messaging in chat rooms will represent questions that you either get answers to or ask yourself. Duskwood gives you a team that you will work with. Depending on what answers and type of communication you choose, you will receive data – for example, you can ask about a character and receive information.
The developers have prescribed several scenarios at once, which develop depending on your actions. However, it is worth mentioning that Duskwood gives you the opportunity to respond only with pre-written options in the messages – this will represent your choice.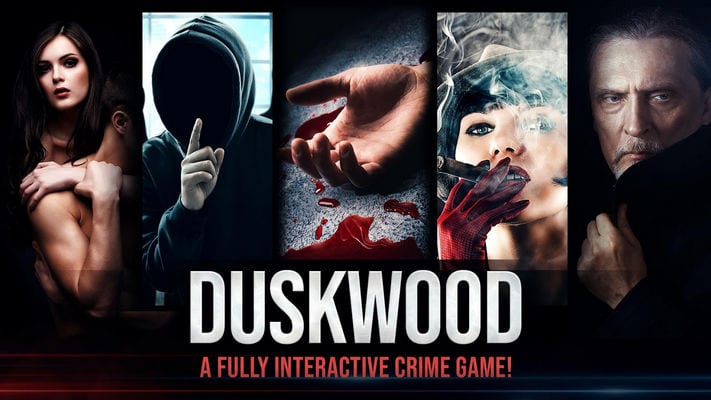 Her Story by Sam Barlow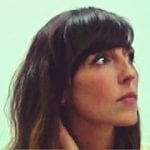 Any game in the genre of a detective may not find popularity only because of the mechanics of the game. Most of them are built on the same scenario and too straightforwardly give the player an idea of what he should do.
Her Story – a unique game in this genre, where players get a lot of freedom in action and investigation. The creators, of course, will still guide you on a certain route of investigation – but it will be done discreetly and quite simply, so you won't even understand it.
Her Story has a full balance in controlling the game and actions in it. In the story of the game, you are in the police station of a small American town, where you have at your disposal a computer.
You will find video recordings of interrogations that were carried out in connection with the murder. For example, there are 7 videos where a woman answers questions about her missing husband.
You will need to restore the chain of events that happened in the past. Your opinion in the game of Her Story will change again and again until you come to a solution.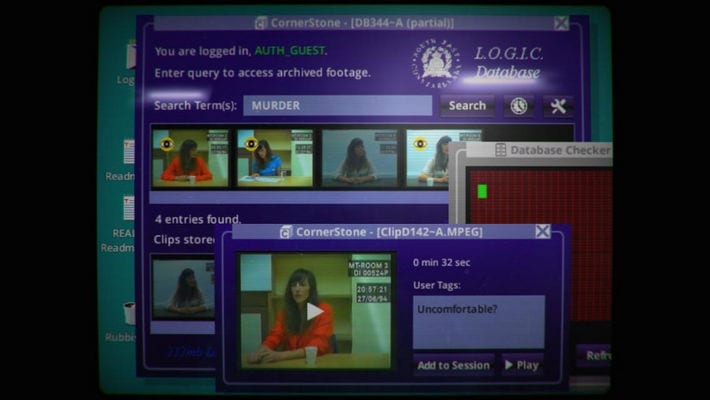 She Sees Red – Interactive Thriller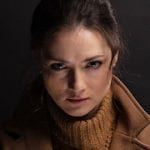 In earlier games it was often possible to meet the technology of Full Motion Video – it was used in order not to use poor quality 3D graphics. Now you can use the classic animation in development, but She Sees Red went another way.
The game is an interactive thriller, in which you will play for… the killer. You will indeed play the role of a criminal, at the beginning of which you will need to hide the body, and then follow the story.
She Sees Red there are 4 different endings, each of which is interesting in its own way. You will also be able to go through the game again in order to understand the situation.
However, the game is far from perfect. For example, there are gaps in some lines of the plot, which are complemented only when you replay. Also, we will note that in She Sees Red there are naked bodies, blood, murders, and so on – the game is not suitable for children and teenagers.
The work of the film crew that really tried to improve the quality picture is also at the highest level. She Sees Red is worth playing at least to try for yourself the genre of an interactive movie with a choice of actions.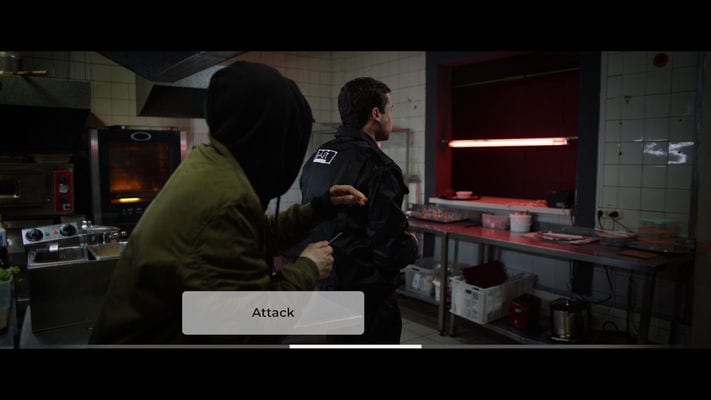 Death Come True
https://www.youtube.com/watch?v=JwHyVEUArdk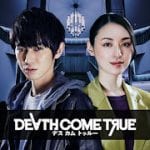 Death Come True is another game in the genre of interactive cinema, which offers you to get acquainted with a fascinating interactive story. As a key character, you'll need to understand a strange and confusing story.
However, you may not like it. You will actively choose your actions that affect the entire course of the story – each of these conscious decisions can lead to unexpected consequences.
However, it is worth noting that your character will be felt as conditionally immortal, so you will be able to try a few options for the development of events on yourself. In the story, you find yourself in a hotel room.
There is a story on TV about some maniac, and a strange tied girl, who you vaguely know, is found in your room bathroom. Would you agree that suddenly you are the maniac?
It should be noted that in Death Come True there is another peculiarity. Each of your deaths in different circumstances will bring you a virtual reward, which you can exchange for game information – videos about the game creation or news.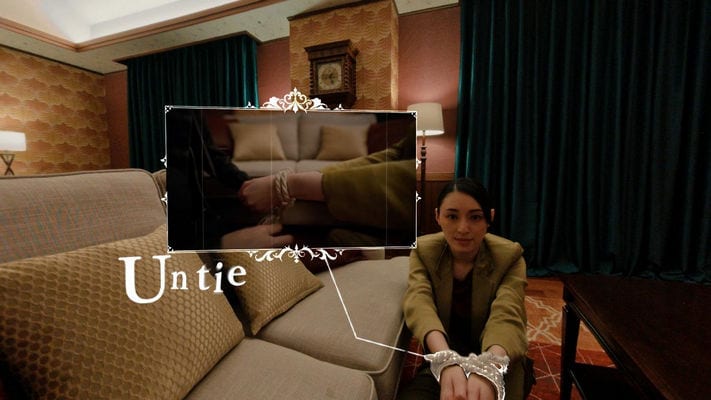 You may also like: 11 Best Scary Stories Apps (Android & iOS)
Revenge of the Spirit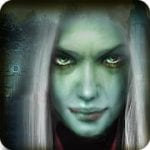 Scary games immerse people in the atmosphere of mysticism, supernatural, and mysteries. This is the feeling that will haunt you while playing Revenge of the Spirit. You will find yourself in a city that no one knows about.
So if you are a fan of stories about ghosts, the Other Side, and you do not mind being in a deserted and abandoned city, then you are only one step away from installing on your smartphone Revenge of the Spirit.
Note at once that in Revenge of the Spirit there is no pronounced interactivity – the whole story develops on the one plot.
In the game, there is a genre of searching for items, through which you will learn a little more about the story. According to the plot of Revenge of the Spirit, the writer finds ancient records about how to cheat death.
However, her ritual follows a completely unexpected path. Death can not be cheated, but all the people around us clearly suffered – the city residents began to go crazy.
You have to help them and solve this mystery, as well as try not to become a victim of a vengeful ghost. All this history is combined with the game levels, which act as a kind of test.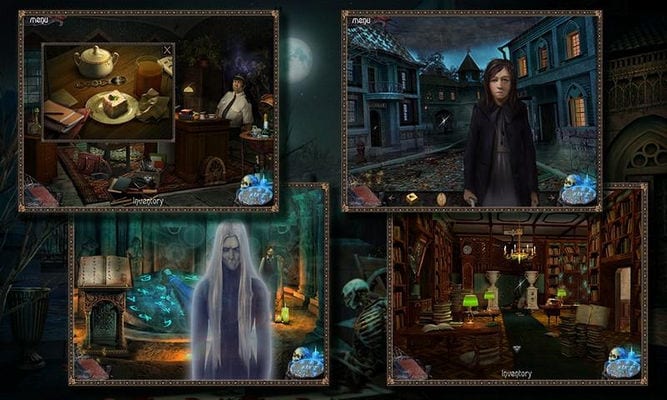 The gaming mechanics, tied on dramatic turns and branching plot, attracts players of all ages. An infinite number of endings allow players to go through the story, again and again, each time discovering new facets and opportunities.
You can even compete with friends and discuss together how your actions during the game differ and how this affects the story. Especially since the management of someone else's life is always attractive.
When you start a game, it's already hard for you to break away, because it becomes more and more interesting how the whole process ends. We hope that we were able to find for you the perfect game, which can replace Detroit: Become Human for Android smartphones.