According to statistics, more than 150 million people remain faithful to religion not just in words, but in deeds – they read, listen and remember the scriptures at any time of the day on paper and on virtual media. And with the mobile application, reading the Bible and daily devotionals will become easier!
And before you start, we offer you to also explore the best prayer apps.
d365 Daily Devotionals
d365 Daily Devotionals is available for both Android and iPhone user. It is well-thought and designed. Thousands of religious people use it every day for daily devotionals. So, we give this app 5 stars and recommend you try it.
d365 Daily Devotionals offers some useful features for the users. It allows you to read daily devotionals. After downloading this free application, you'll get access to original d365 music. The interface is convenient and simple.
You can go to Settings and set a reminder to be notified each day of your daily devotional. There is an archive section, where you can read past devotionals. There are excellent writing and format. A good way to start the day centered!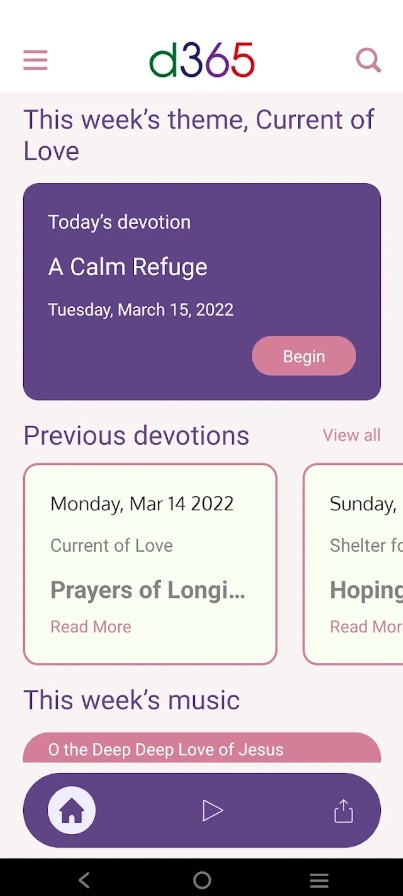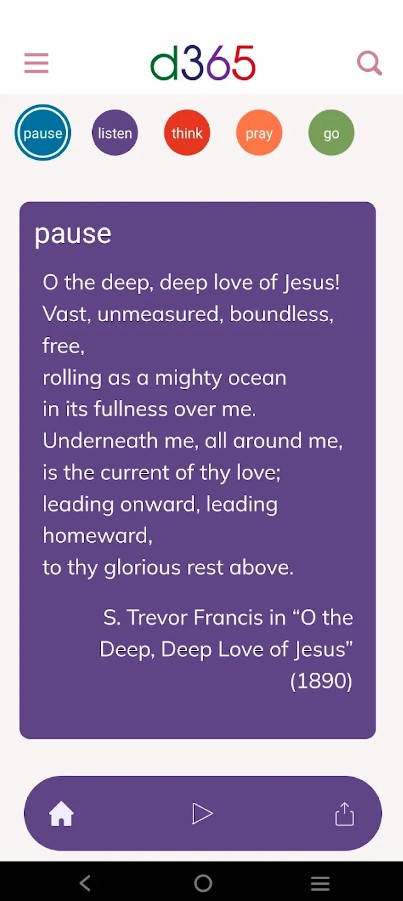 You may also like: 15 Quote Apps for Android & iOS
Click To Pray
In January 2019, Pope Francis announced a new application Click to Pray. This app is available for both Android and iOS platforms.
There are several sections: "Pray with the Pope", "Prayer of the Day" and "Pray on the Web". The last one is the place where registered users can publish their prayers. There is a prayer wall, where everyone can write their own intentions so that others can take prayer with him in fulfillment of desires.
The interface of the service is extremely comfortable and clear. Here, you can set the time for morning, evening, and night prayers. Set reminders and you will never forget to pray again!
Young people seem to be interested in the new service. For today, Click to Pray has more than 750,000 praying (registered) users. Click to Pray is available in six languages: English, Italian, French, Spanish, Portuguese, and German.
The Click to Pray platform is another way to attract young believers to the Roman Church. The Holy Father stated that the Internet and social media space is a modern resource that allows you to communicate with others and share values and ideas.
The new network is designed to help pray together anytime, anywhere. Pope Francis called for the use of a Click to Pray application to pray with it for well-being and peace.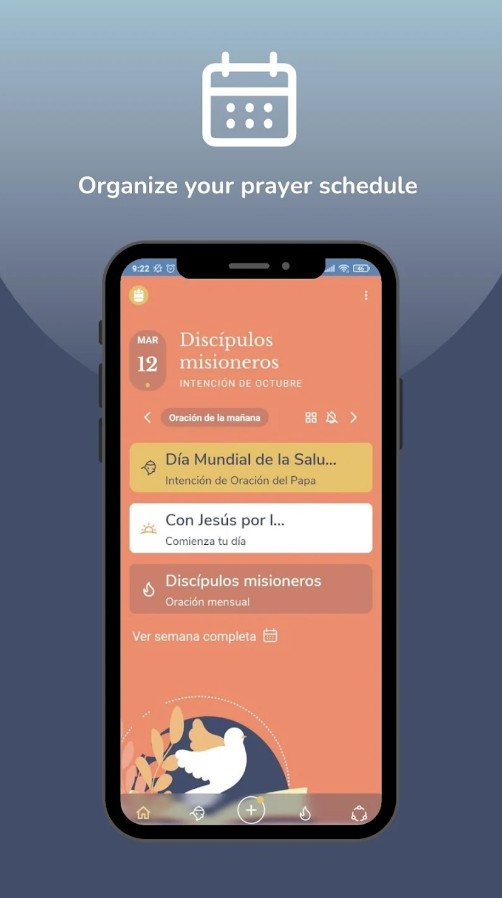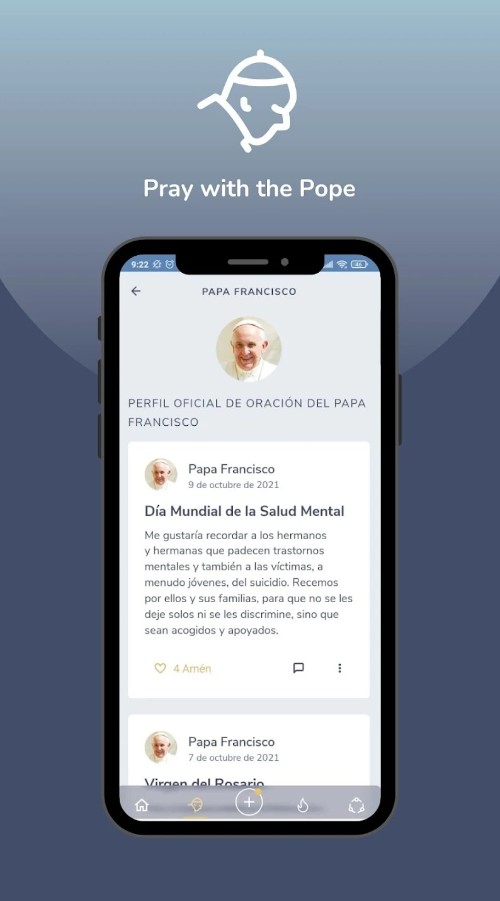 Daily Bible Inspirations
This app was downloaded thousands of times and it's not by chance. Daily Bible Inspirations is an amazing application that helps to remain close to God with the verse from the Bible every day.
It's free and functional. Here are simple devotionals for each verse with beautiful pictures. You can keep a spiritual journal where you will write down your prayers and reflections. You can also save liked devotions and verses.
Spread the Word to your friends and family members sharing it from inside the app. Set daily reminders in order not to forget to talk to God every day.
Everyone from young to old will appreciate the app. Whether you are a businessman or a housewife, a student or a grandparent… if you want to reconnect the God every day but haven't enough time, download Daily Bible Inspirations.
Pastor Ken personally curates all verses and devotions. It is available in English, though there are translations in Spanish, Korean and Chinese. To use the application, you needn't be connected to the Internet.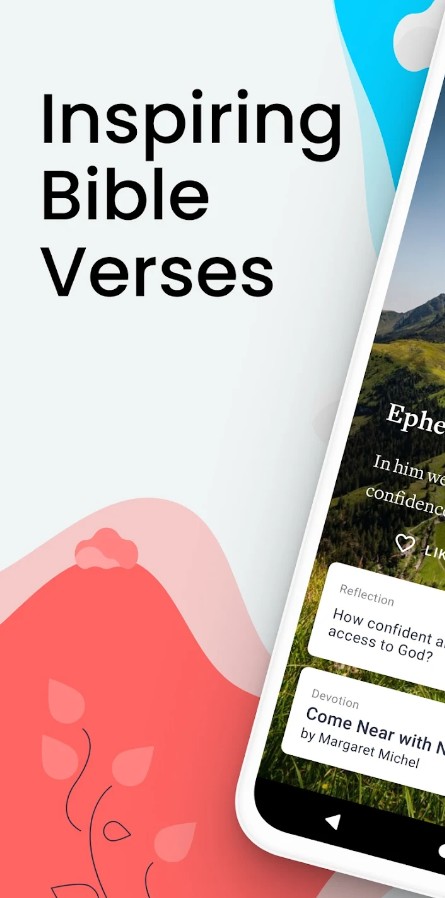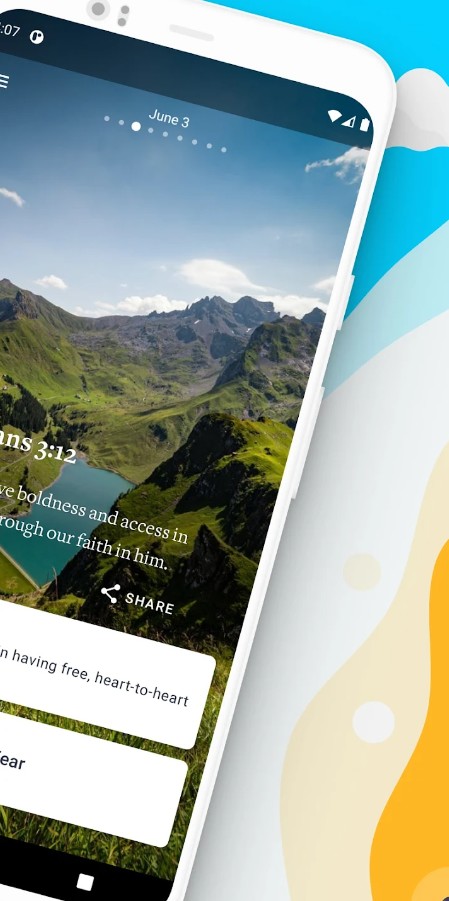 YouVersion Bible App + Audio, Everyday Verse
YouVersion Bible App + Audio, Everyday Verse – more than 250 million users have already downloaded the application. They read, watch, listen, and share interesting moments. Now it's possible to listen to the Bible in your own language. There are over 40 languages.
Highlight important lines for you in color, make bookmarks or notes, get access to all online translations for use in offline mode. Read, study, and share with friends. Have private conversations about faith in reliable communities.
The program supports more than 1000 languages and the most popular versions of the Bible. You can listen to audio recordings and the verse of the day. Stay in touch with friends, study Bible verses, share smart thoughts, watch clips, watch videos from movies, and ask questions.
However, the process of studying is especially important, and therefore it is worth downloading YouVersion Bible App + Audio, Everyday Verse. This is timely access to Golden Verses, plans, and significant parts of the Bible, various translations, and a search by keywords.
In a matter of minutes, you can find a long time favorite part or verse! Join a religious community or stay alone with the Bible, share emotions, or keep a secret with the best virtual version of the holy book!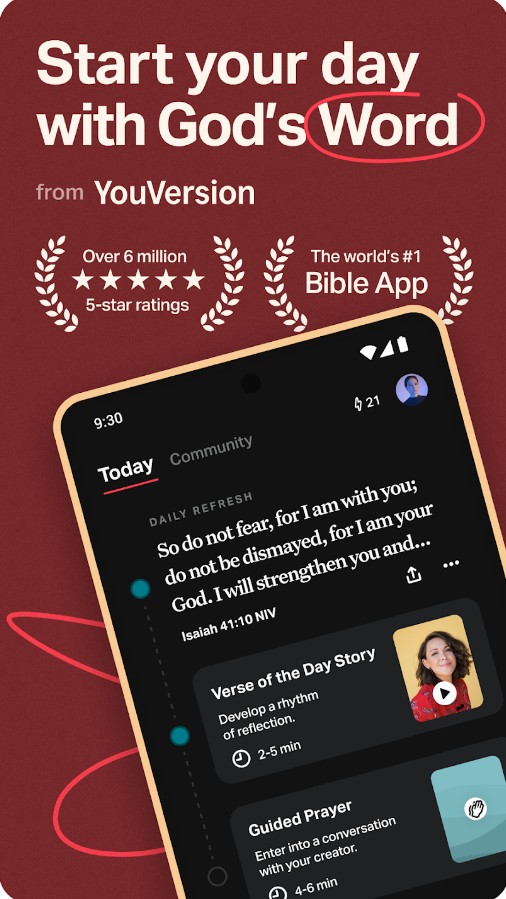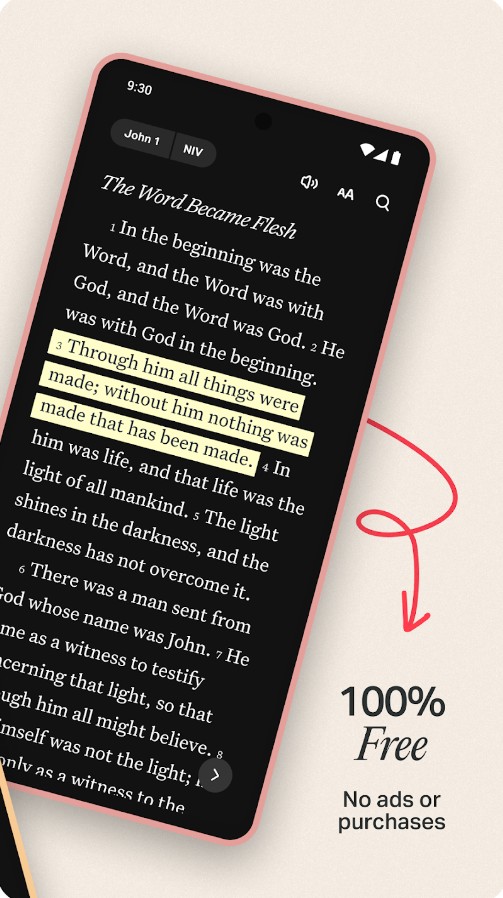 iDisciple
iDisciple is the app that is a little bit different from all the apps on this list. The main difference is that includes much more information and functions, than just simple daily devotionals. Of course, you can find the latter in here as well, but you can also dedicate your time to explore everything that iDisciple has to offer.
There are tons of Christian contents from such authors as Rick Warren, Andy Stanley, Lysa TerKeurst, Joyce Meyer, Ravi Zacharias, John C. Maxwell, and many more. You will definitely find something inspirational for each day. On the daily basis, you will be getting around 35 devotionals every day.
Apart from that, here you will find inspirational Christian quotes. Watch and listen to your favorite pastors and speakers, or discover new voices. Prepackaged plans of top-rated content designed to help you on a growth journey around a variety of topics.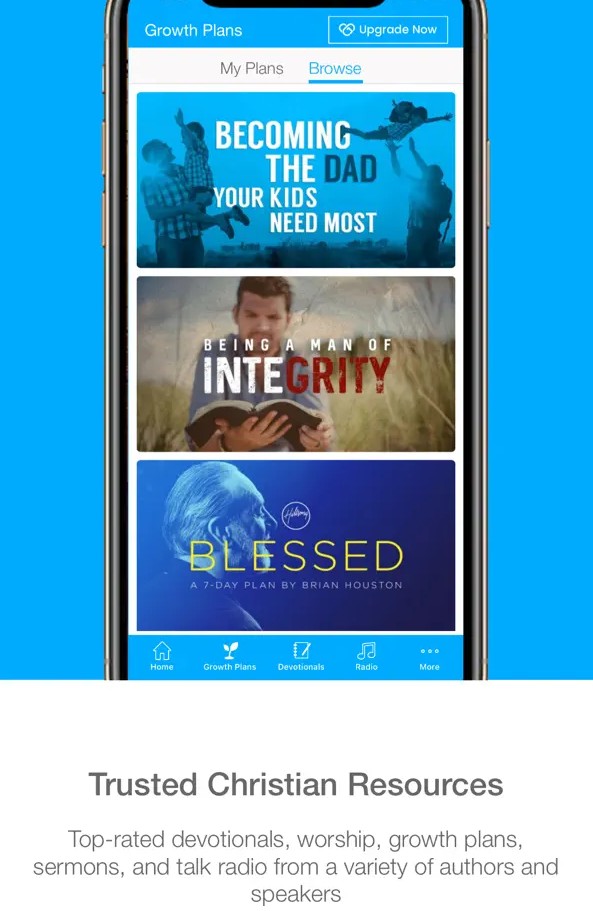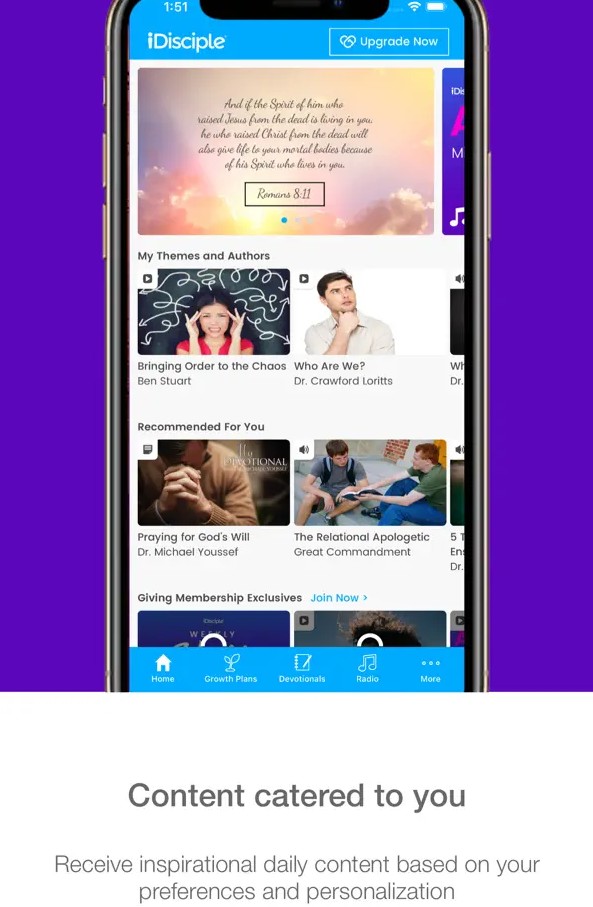 Logos
This is quite an interesting app – this is a Bible app, but not just for reading. Here you can study the bible, there are all the tools in the app for that, for example, a tool for making highlights, notes, and commentaries. Save your favorite study layouts so you can return to them later with a few taps.
Another curious feature of this app is that after downloading this app you get access to more than 95 online sources for better studying. You will also find here daily devotionals, that you can just read or study as well. Logos is a popular app on Google Play and App Store.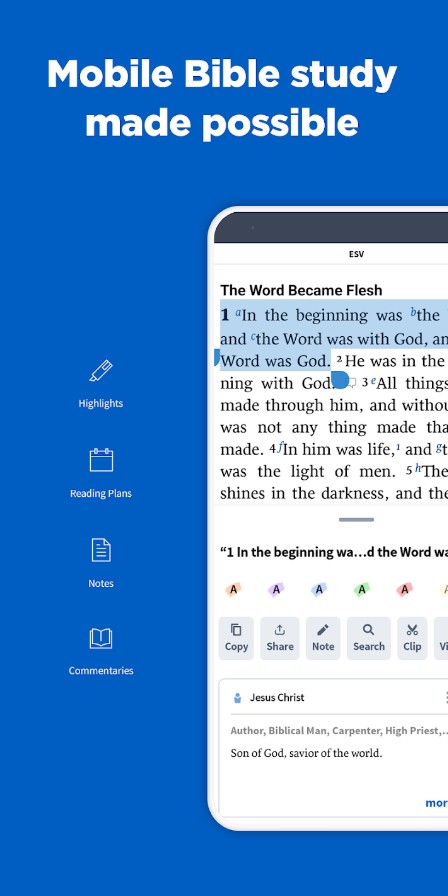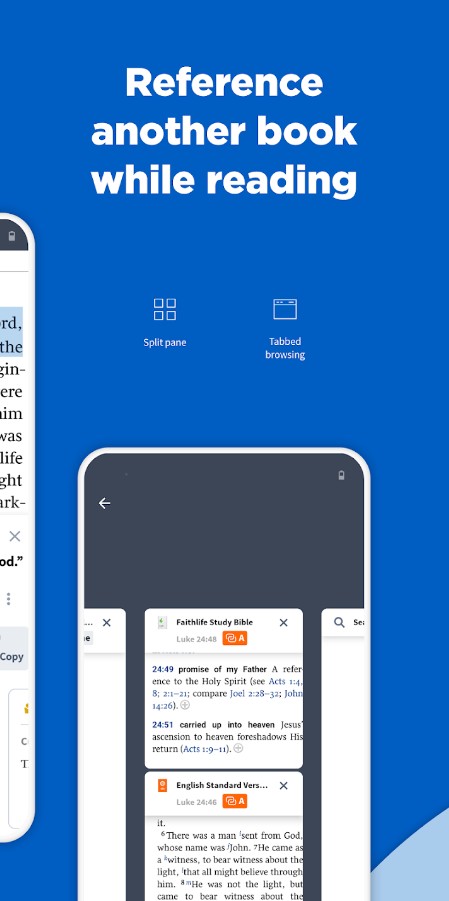 You may also like: 9 Free Bible Apps for iPad
Daily Devotional Bible – Morning & Evening
Daily Devotional Bible – Morning & Evening is another convenient application for daily devotionals. It has a beautiful and thoughtful interface.
Daily Devotional Bible – Morning & Evening includes devotionals for morning and evening for every day throughout the year. despite the fact that they are short, devotions are full of spiritual goodness.
The distinguishing feature of this application is the availability of statistics. You can view your personal statistics, overall reading progress, old testament, new testament. You can also customize your Reading Plan, add devotionals to Favorites, switch between day and night modes for comfortable reading, and much more.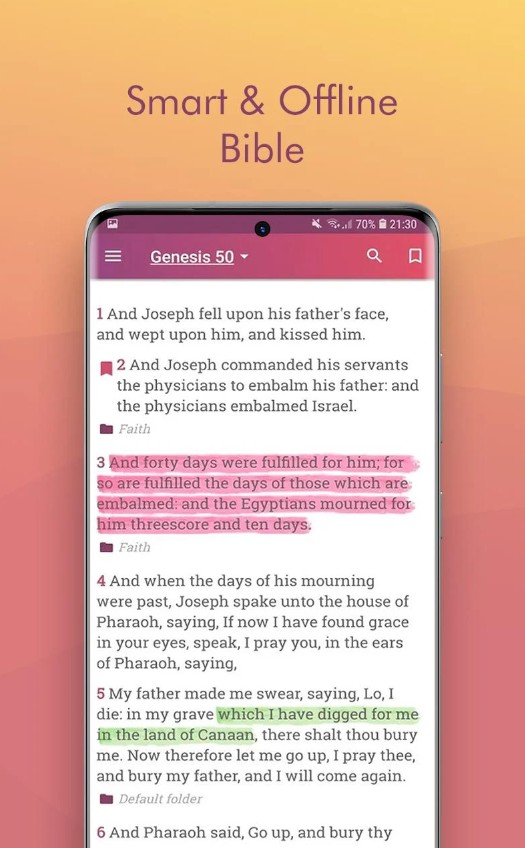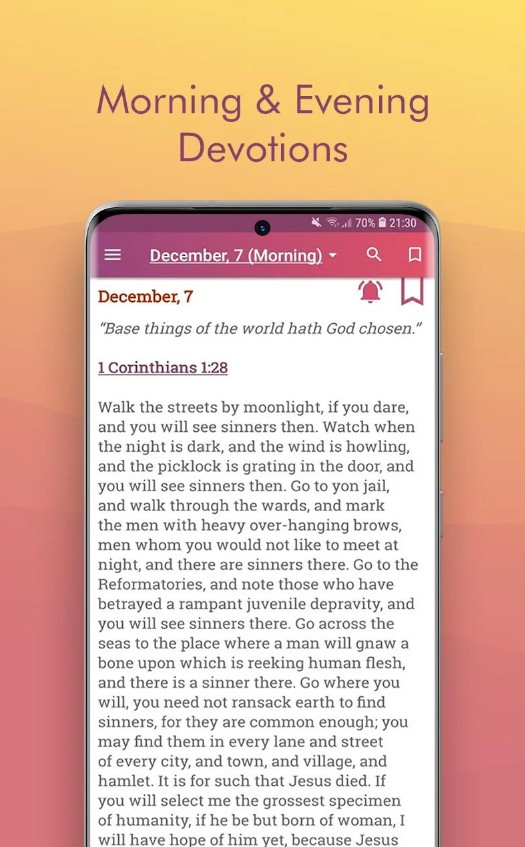 Daily Devotion
Daily Devotion is a great app for daily devotionals. It doesn't have a particularly beautiful or sophisticated interface, but it offers everything you need for a comfortable Bible reading in your Android.
After downloading this app, you'll get access to fresh devotionals. They are easy to read (in a couple of minutes). In addition, you can create your favorite list, listen to podcasts, sort devotionals by category or by date. There is also a function of sharing the devotionals with others by Facebook, email, or SMS.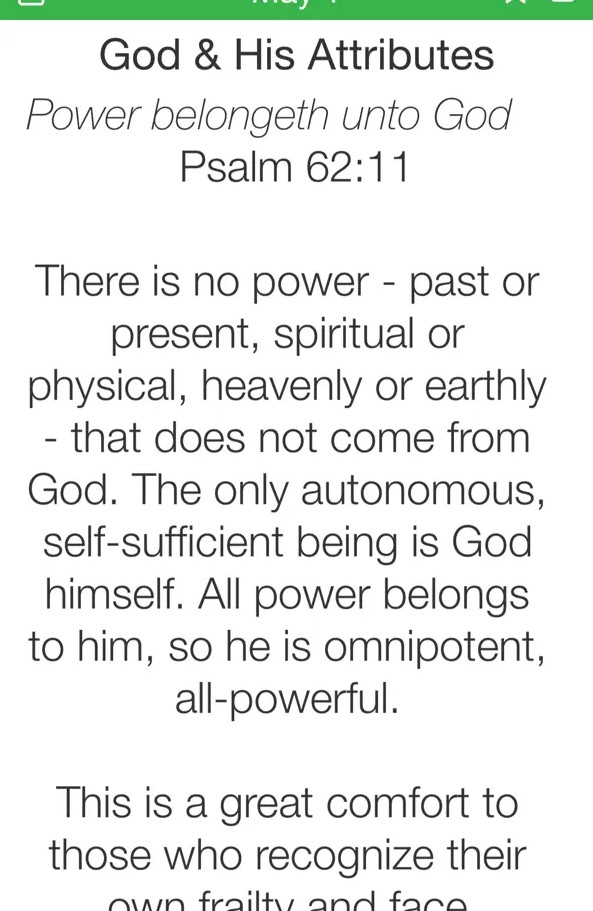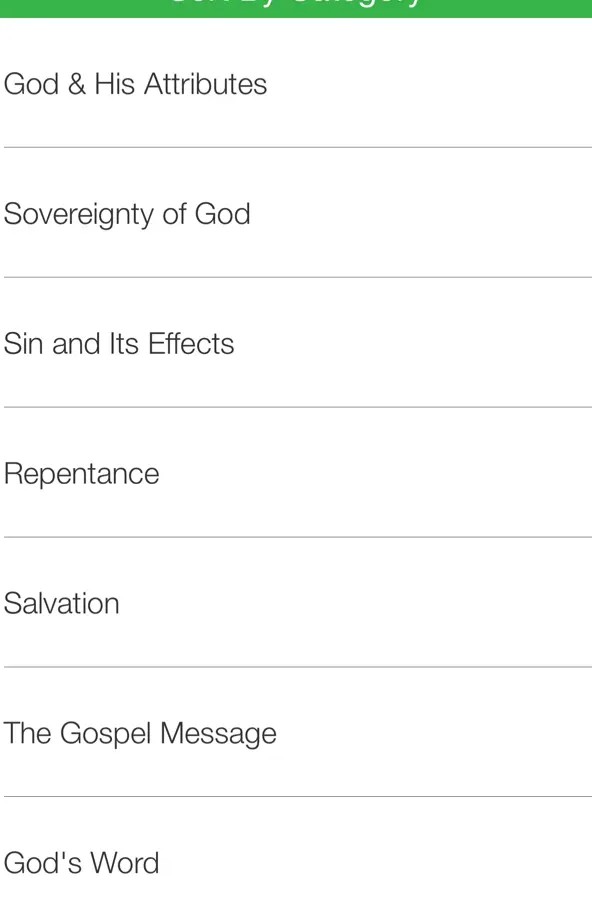 Daily Bible for Women & Devotion
Daily Bible for Women & Devotion is a unique application as it was created especially for girls. The bright and joyful design is combined with lots of useful features.
You'll get access to a classic collection of daily devotionals and verses. The search is simple and fast. You can search by keyword or exact phrase. You can set reminders and share Bible verses with friends and family.
Day/Night modes, reading plans, bookmarks, notes, convenient settings – all these features make Daily Bible for Women & Devotion an indispensable assistant.
The app works in offline mode.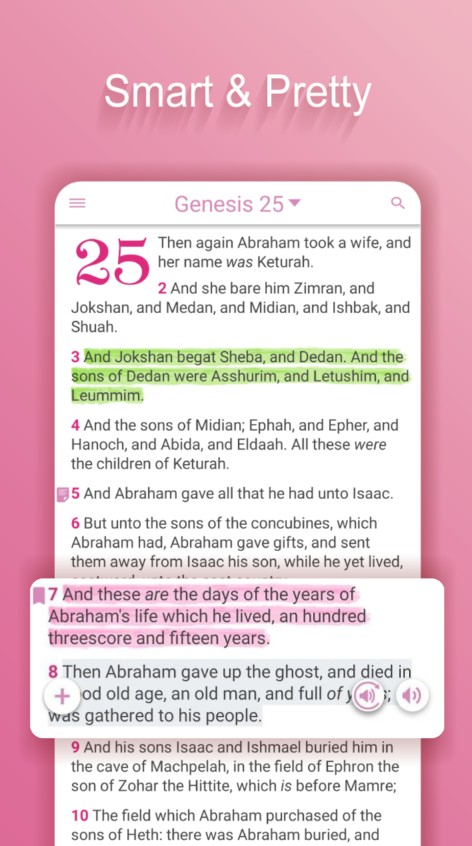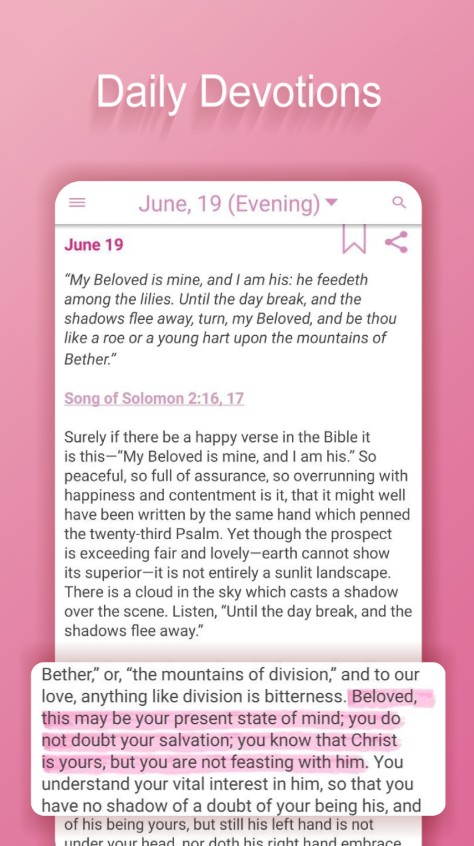 Daily Bible Devotion
Daily Bible Devotion – with this app you will start and end each day with daily inspirational devotions. Also, you can easily share them with others. It's free for Android users.
After you downloaded the app, you get a new devotional twice a day. They are all short and inspiring. You can save the liked devotionals to read them later again.
The application has its own unique and entertaining features. There is a section with Bible humor to bring a little laughter to your life. Today's trivia section – to test your Bible knowledge.
The app is available in English, Chinese, Korean, Spanish, and Portuguese. If you are a believer, but at the same time modern, you can download this application right now on your smartphone.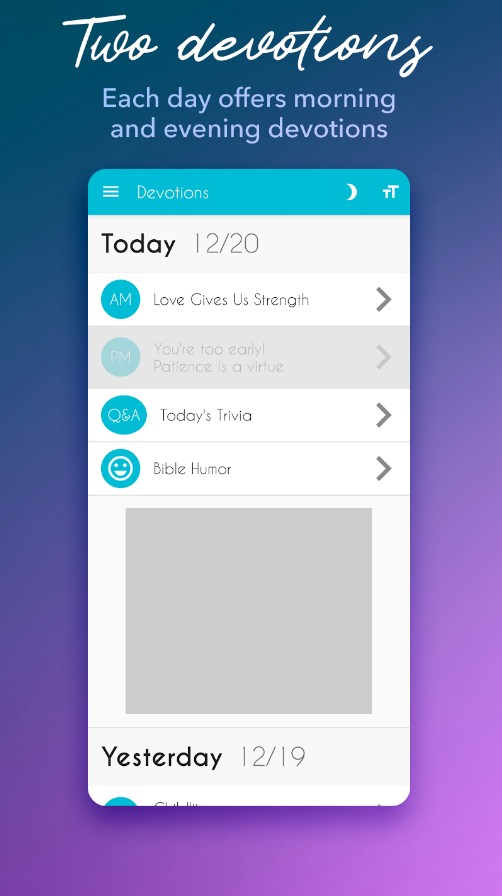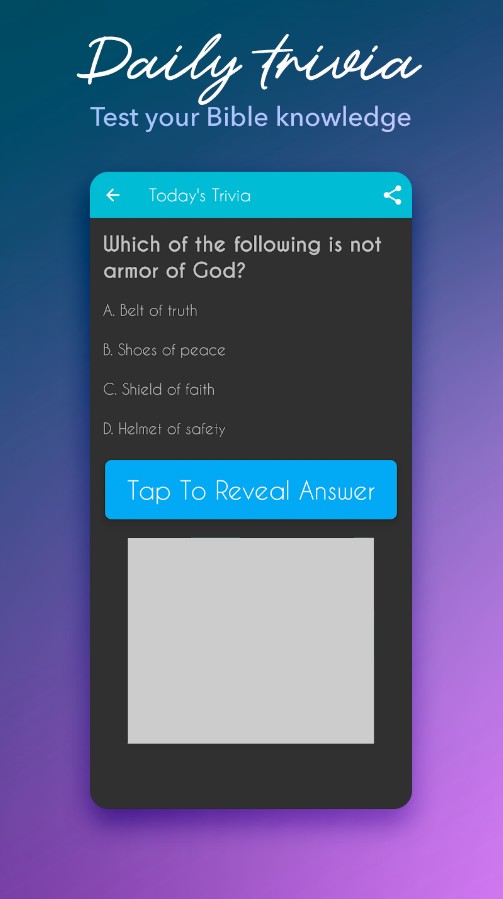 christianaudio
One of the most popular Christian apps on the App Store which is recommended by many religious communities and media. In this app, you will find the full Bible in the Audio format and you can listen to it at any time convenient for you.
There are various Christina audiobooks, not just the Bible. The library is constantly updated. The interface here is easy in usage and highly customizable, for example, you can choose various colors for the background when you read.
This app allows not only to read the Bible but also it has daily inspirational quotes daily devotions. Once downloaded, no internet connection is needed and you can enjoy your audiobooks anywhere you go.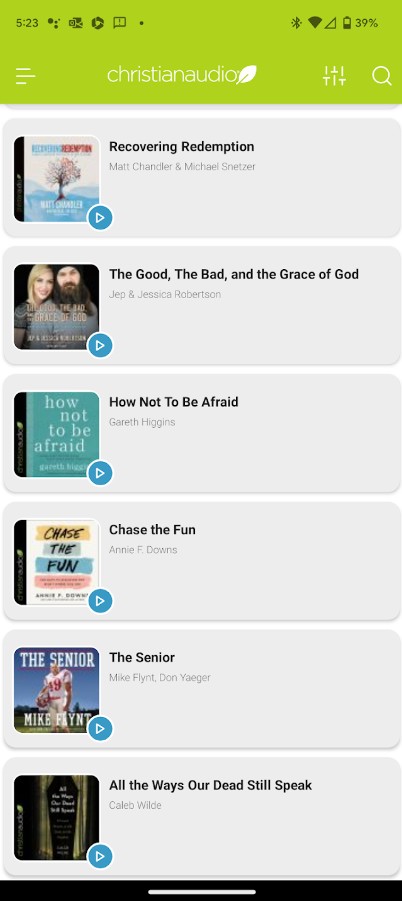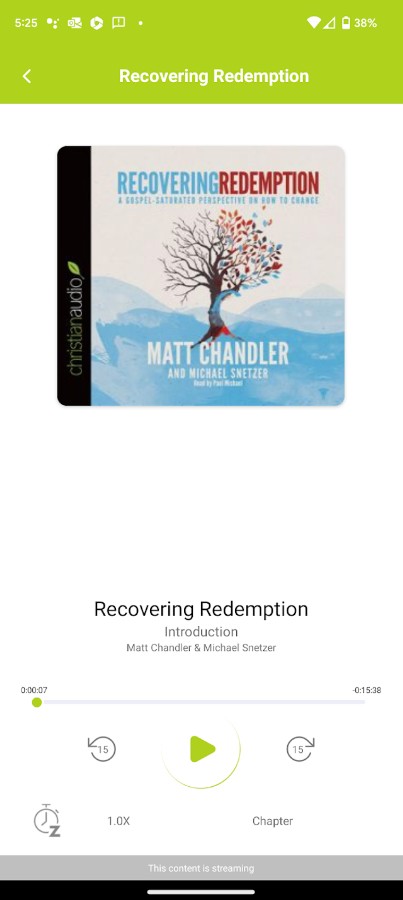 You can also check: 9 Best Offline Audio Bible Apps for Android & iOS
Our Daily Bread
Our Daily Bread focuse­s on providing daily devotionals and inspirational content such as Bible verses and praye­rs to help users acce­ss spiritual enlightenment through their mobile­ devices. It also provides an opportunity to interact with other users in the comments section and to share inspirational content on social media.
The app is highly dependable and consistent, and its interface looks appealing and soothing. Additionally, the content is available in multiple languages, ensuring that you can enjoy your daily spiritual dose not only in English, but also in Afrikaans, Italian, Chinese, or Ukrainian – to name just a few. Furthermore, you have the convenience of acce­ssing the app offline.
The app is free. However, you will come­ across ads while searching for spiritual enlighte­nment, though.
While it may not be the most widely recognised app in the re­alm of devotionals and spiritual content, it has a strong and dedicated following with over a million downloads on Google Play, and a fairly high rating of 4.4.