Creating your own garden is the dream of many people who live in their own homes. If you already have a backyard or lawn in front of your house, you can easily turn it into a garden, a small greenhouse, or maybe even grow your own vegetables there.
Beginners in gardening can easily find lots of tips, tutorials, and instructions to help you create the perfect garden. It is always a pleasure to sit on the terrace or gazebo in the warm evenings and admire your magnificent garden with the plants.
You can find all the tips and guides on the internet. Searching for this kind of information is easy only if you know exactly what you need. If you are just beginning your journey, special services are the best solution.
They usually contain information about different kinds of flowers and plants, as well as advice on care, planting, and other aspects. These mobile collections are great companions for mobile applications – because your smartphone is always on hand.
We have tried to collect the 11 best garden apps to help you grow the biggest onion of all or anything you want.
SmartPlant: Plants Made Simple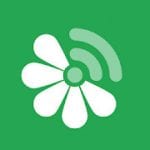 SmartPlant is a great application for iOS devices that introduces you to a huge world of plants. This way you can learn about thousands of different species, add your favorites to a separate list and even find out right away what care they need.
The app collects information about the plants you have selected and gives you instructions on how to grow them or even the conditions they need.
With the help of the expert team in the application, you can find out what is already growing in your garden and how to organize it in one place. For any part of your home or garden, SmartPlant will find the most interesting flowers or other plants.
If you have any problems – for example, the leaves of flowers will start withering for no obvious reason – the experts will also help you identify the disease.
If you use the free version of the application, you will only have 3 plants available – SmartPlant will send you reminders about their care. If you purchase a subscription, you will be able to infinitely identify plants, receive reminders, and even contact specialists an unlimited number of times.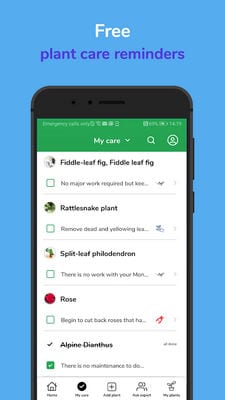 Waterbot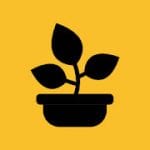 Any plant must be watered regularly. If you forget that the plant needs water, you risk simply losing your whole garden. To prevent this from happening, there are special applications with reminders.
Waterbot is one of these applications that will always tell you when it is time to water your garden. Even if you just have a few flowers in your house pots, the app will still come in handy.
Don't forget that all plants can die without enough water. In the Waterbot you simply add the plants you have and the app will monitor their status. If necessary, you will be notified of the exact amount of water and when to water them.
You can also set notification times and even watering intervals – especially if you are growing greens. Select the plant you have from the catalog in Waterbot, attach a photo, and start monitoring its status.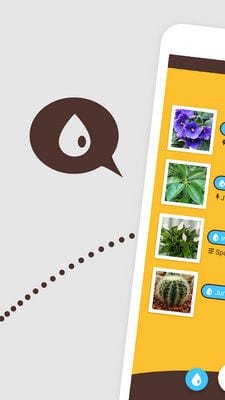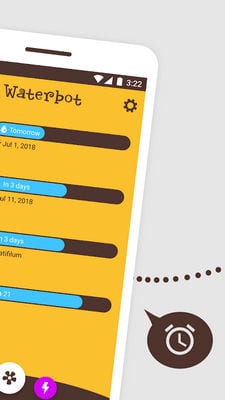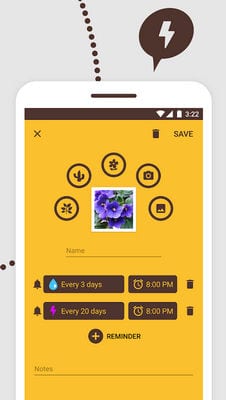 Urban veggie garden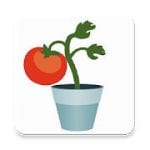 Urban veggie garden is designed for growing and monitoring vegetables. If you suddenly decide to set up a small garden on your balcony or terrace, the app will help you organize the perfect care.
You can put special pots or containers of land anywhere in your home, where you will need to plant sprouts of vegetables or other crops. Your small vegetable garden can become a reality.
The Urban veggie garden has special categories that are designed to inspire you. There you can see what is growing amongst other users and track their progress. The application will also notify you if you need a plant transplant, watering or even other care.
In Urban veggie garden, you enter positions that you already have – all of them marked with special icons with images. Start a vegetable garden anywhere in your home and start taking care of it.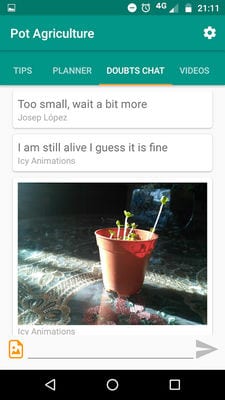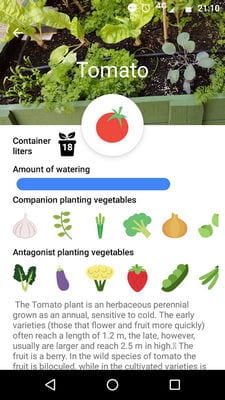 You may also like: 16 Best plant identification apps for Android & iOS
Plant Diary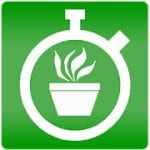 Gardeners and plant lovers often keep a paper diary. It allows you to track the time of planting and harvesting, as well as to schedule irrigation or other maintenance.
This diary can easily be organized on your own smartphone, so you don't have to use paper and pen. Plant Diary has been designed specifically for you to enter all data into a digital space. Take planting and care seriously, because it is the key to a good harvest.
The diary allows you to identify all the risk factors or alarms that can damage the plants. There is also a reminder of each necessary watering – you will certainly not forget to do so.
For each plant in Plant Diary, you can create a separate monitoring and care schedule that is unique and adapted. The plant tracker will show you how fast they have grown and how successful you have been in horticulture. Add photos to make you proud of your successes in the future.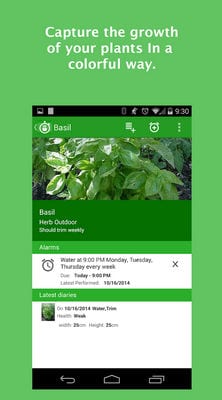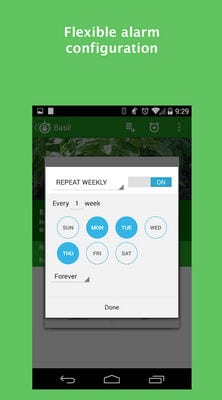 Garden organizer – Manage your vegetable garden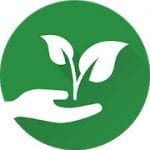 Some people appreciate the autonomy of the application. Garden organizer is autonomous and works perfectly even without an internet connection – especially if you have already added all your plants to it.
In order to replicate your garden in the app, you will need to study the entire vegetable panel in more detail. If you don't see your plants in the list below, simply add your own seeds with the help of the editor.
If you take the lunar cycle into account when tracking fruit and vegetable growth, you can use the Garden organizer lunar calendar. This will help you improve plant growth.
You can also create your own virtual garden with Garden organizer that contains all the seeds you want. This feature is especially useful if you are planning a future planting of plants on your plot. Happy gardening for you – most importantly, only select the plants you want.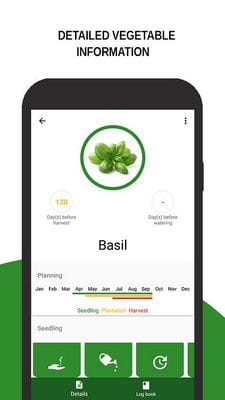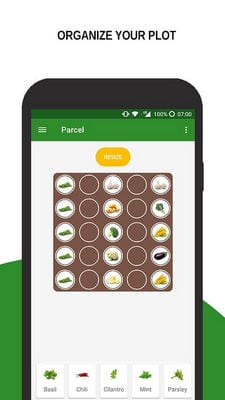 Gardroid – Vegetable Garden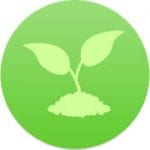 By the name of the application, we think it is already clear what platform it is designed for. Gardroid will help you grow a perfect crop of vegetables, as well as give full information about the favorable methods of growing.
You will learn useful tips on how to take care of the plant during growth, as well as be able to track the progress of growth in the application. It's best to take notes in the app so you can see all the progress in the future.
Gardroid also calculates which sowing and harvesting times are best for you. During sowing, you will also see information about the correct depth in the soil, the distance between seeds, and sprouts. This information is the basis for a forecast of plant growth.
Gardroid is also synchronized with your cloud storage and all information is stored on your device. To work correctly, you need network access – Gardroid gets all the information from the internet.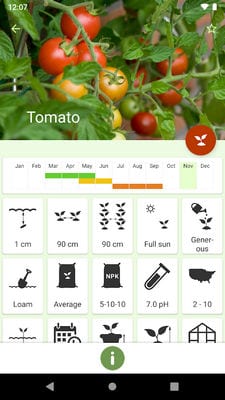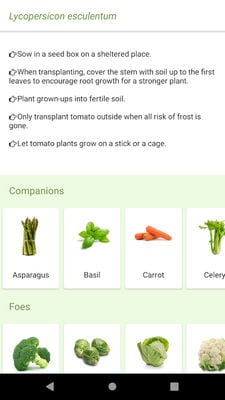 PlantSnap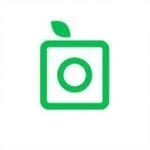 Sometimes you may not even know what's really growing in your garden. PlantSnap can help you identify all the plants that you have in your garden.
There are already over 600,000 different plants in the collection that have been collected from around the world. Thanks to this worldwide reach, the app is adapted to more than 30 different languages – you will probably find the right one there.
You will get comprehensive information about each plant. PlantSnap also brings together a whole community of enthusiasts who love plants and have been gardening for a long time. Their blogs provide information on the progress of plants.
Before you set up your greenhouse, you can look at interesting flowers and vegetables from all over the world. You will see a whole map of plants that have been discovered by other users and uploaded to PlantSnap.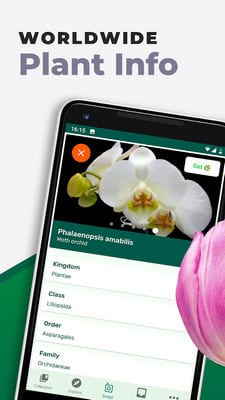 Plantix – your crop doctor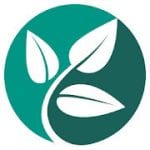 When plants are affected, it is difficult to know exactly what the reason is. Some farmers and gardening enthusiasts have faced such problems many times, but now it is time to make some changes.
The Plantix application can help you with the definition of the disease. Basically, now you have a plant doctor on your smartphone who you can always consult.
Every disease leaves its own traces on the plant. Plantix recognizes these patterns with a camera and identifies the problem. The like-minded people in the application can also help you or share their own experiences.
You will get advice on how to control pests, diseases, or immediately trace symptoms of vitamin and trace element deficiency. Plantix can handle a lot of problems, and you only need to use a camera.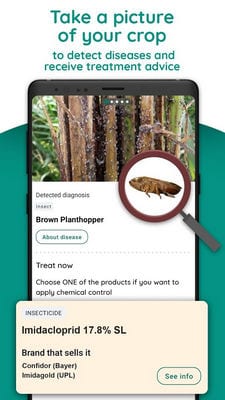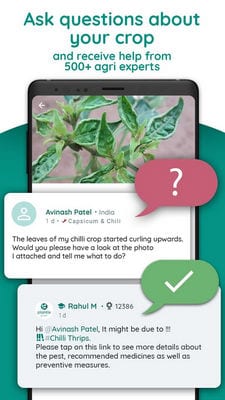 Gardenate
A successful and fertile garden will require some effort. Gardenate will help you to grow a garden, as well as to gather a good harvest.
The application provides a detailed list of all the plants you can plant today – as well as your preferred sowing dates. All information is stored in your smartphone and you can synchronize it between several of your devices.
Gardenate has a separate calendar with plants as well as a "Wish List" category. In this list, you enter everything you buy as seeds – and Gardenate has the best dates for you.
Here you will find guides to growing more than 90 species of plants and vegetables that are popular around the world. Most importantly, Gardenate has a local calendar to suit your climate and humidity needs. You'll need to follow all the guidelines to get great results in your own vegetables.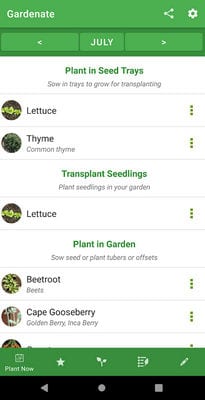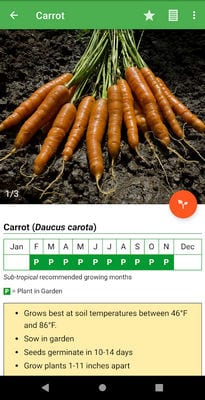 You may also like: 15 Best farm game apps 2019 (Android & iOS)
Moon & Garden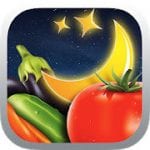 You may have heard from your parents or friends that the lunar calendar affects plant growth. Moon & Garden is a special application that uses biodynamics to control your plants.
The lunar calendar in the app will tell you the best time to plant and care for your plants and will also remind you of things to do the next day. All the experiences gathered in one place are directly linked to biodynamics.
Plants do have a certain dependence on the lunar phases, so it is worth taking this factor into account when gardening. The moon can influence harvest times, plant transplants, and much more.
Moon & Garden will give you information about what phase the moon is currently in and under what influence it is currently in. For better garden care, the weather is also taken into account, with reminders of watering plants and daily tasks. Manage an organic garden with your smartphone.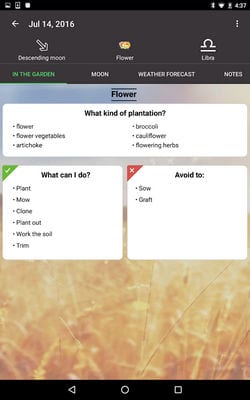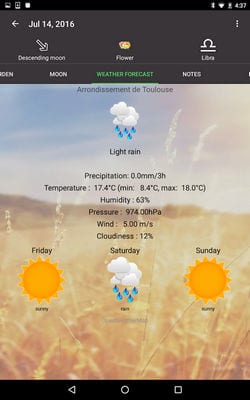 Gardenize – Garden Planner and Plant Journal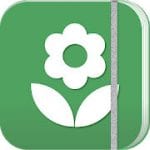 The Gardenize app was created for gardeners who are used to keeping everything clean and tidy. In the application, you organize information about all the plants that are in your garden or that you only plan to buy.
In order to use the application, you will need to log in with your account. In the future, you can even use the application from different platforms.
Since each garden has its own conditions – for example, soil, humidity and even earth density – each garden is unique. In Gardenize, you can organize your own garden as a specific area.
Each area will only contain certain plants, and your notes will tell you what to do in the future. To ensure that you don't forget to look after your garden, Gardenize will send you notifications.
By the way, if you want to contribute something new, collect interesting ideas in a separate application block. There are inspiring videos, blogs, and just pictures to help you implement new decoration ideas.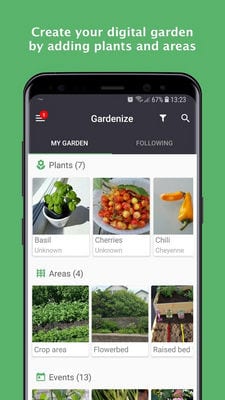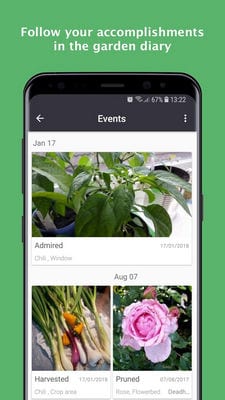 Spring and summer are the best times to start doing greenery. However, even if you decide to become a gardener too late or just don't have your own lawn, small plants can also be planted at home.
Instead of hundreds of pages of unnecessary information on the Internet, installing a special application you immediately get the desired data.
Growing food or even micro-greens yourself is a great way to diversify your diet with your own products and stay healthy. You will need some practice to achieve good results, and applications will always tell you what to do next.