Hex Survivor is a popular genre of games that are based on matching 3 figures in a row in order to survive or win. It suits both children and adults and represents an enjoyable way of spending spare time. The goal of this game is to match 3 or more gemstones together collecting necessary points and bonuses in order to survive.
Explore more puzzle games in this article. The fun is guaranteed!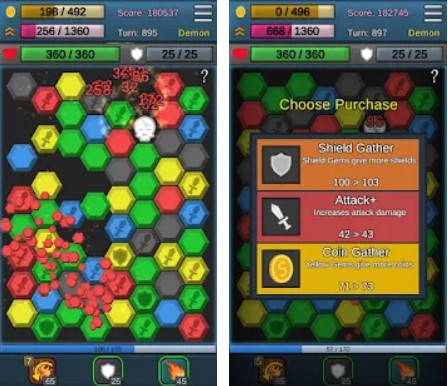 Players have a certain number of life units and the game stops when all these units are ended up. Some stones have images on them, such as swords, shields, and skulls. The first two are bonuses that help to defend the number of lives, and the third type of gemstone reduces it.
To change the stones' order, you need to wipe them with your fingers in the right direction. After downloading, you open the app and observe detailed instructions on how to use it. The interface of the game is very bright, colorful, but nevertheless cheerful to look at.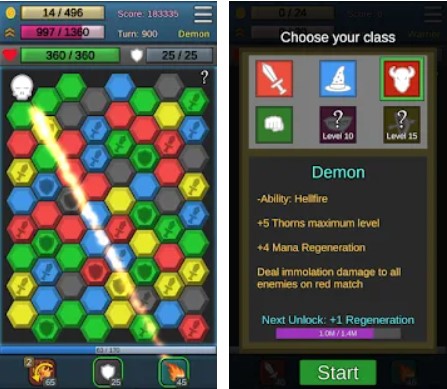 And for those who want to level up their puzzle game, we suggest playing the best horror puzzle games.
The graphics quality is very high. Most of the screen is occupied by the mosaic of various gemstones and the scores of the game with the number of lives are located at the top of the screen. If you want to spend your free time with pleasure and to train your brain at the same time – this app is definitely for you!