Have you ever heard that fear helps you think faster and more efficiently? No? Well, now you did.
And if this claim doesn't sound believable to you — try one of these horror puzzle games for Android and iOS. These games will not only test your logical skills but give you a good scare as well.
If you're a true stan of horror games, check out these best multiplayer horror games.
Here's the list of the best apps in that category you should try. Take a look!
That Level Again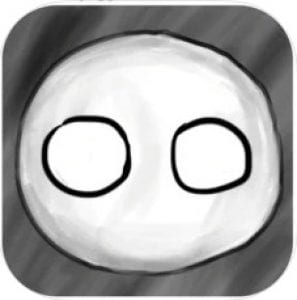 Let's start with the That Level Again app. This is a horror-themed puzzle game that will test your brain and play on your nerves.
Frankly speaking, the concept of this game is already a nightmare for lots of people. Just imagine a never-ending Groundhog Day when you also need to complete various tasks. As you may guess by the name, all the levels in this game are the same — but are they, really?
The trick here is the levels are the same but there's always a new way to pass them. In other words, the way you've complete the level before will never work again even if the obstacles seem the same.
There are 96 levels and the same number of ways to win you're about to figure out. The only way that will get you through the game is your logic skills and ingenuity.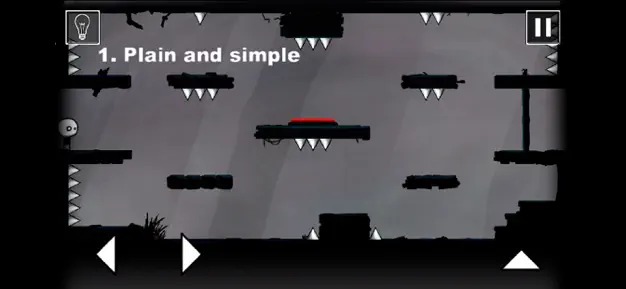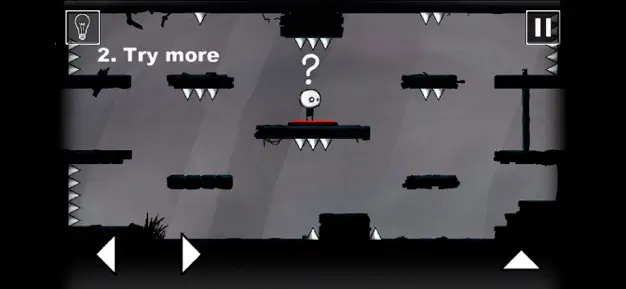 Plus, the app does give you a certain amount of easter eggs that will help you come up with a new level-passing way. The gameplay is quite basic on one hand and pretty authentic on the other. It's drawn in dark grayish colors and there's a spooky melody playing in the background to keep up with the atmosphere.


You may also like: 11 Hardest Puzzle Games for Android & iOS
Remember: A Horror Adventure Puzzle Game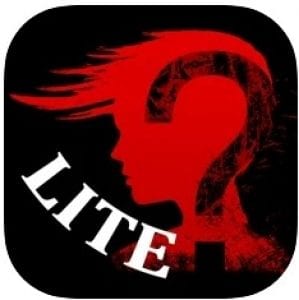 As its name suggests, the next game is a horror adventure puzzle that will scare you out 100%.
Just imagine — you wake up in an empty morgue with the smell and the feeling of death around you. At that, you can't even remember your own name and how'd you get here.
The only thing you do know is that you need to get out as fast as possible… (you also get to find out about your character's story but that's a subplot).
Sounds intriguing, isn't it? Well, that's what the plot of this game is. Add a detailed realistic 3D gameplay and mysterious music on the bg — and it's straight-up one of your nightmares.
Plus, the only thing for you to get out and pass the levels is by solving logical tasks and puzzles that get more and more complicated with each level.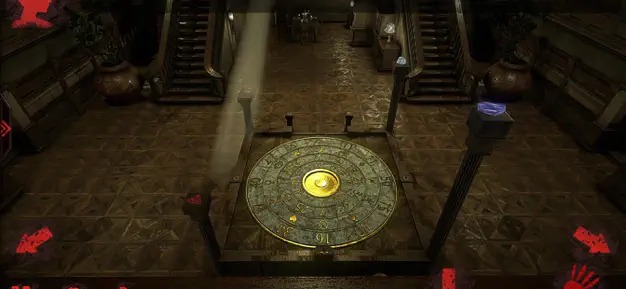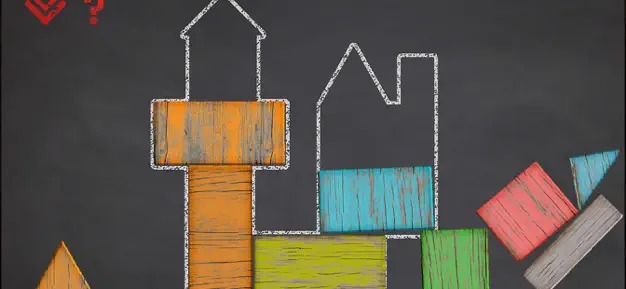 As for the tasks, they range from some simple ones like searching for hidden items to interactive quizzes that will test both your logic and resiliency. The game covers dozens of levels and over a hundred puzzles for you to solve. Plus, the app runs on a hint system so you'll never be stuck for too long.


FRACTER Lite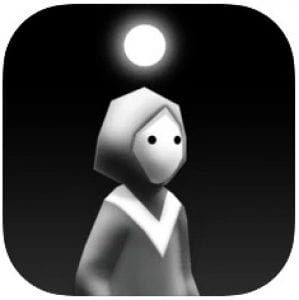 FRACTER is a puzzle game that brings you to the spooky atmosphere of its dark world.
As the game start, you open a mysterious shadow world. It needs to be said, the name of the world is quite justified as the whole design of the game is black-and-white. As the plot moves, you get to figure out all the world's secrets and creatures hidden in the dark.
Herewith, not all the creatures you meet along the way will be friendly so you'll need to trick them and move through the ominous labyrinth.
The only way to move through the game is to solve countless puzzles that will get more and more challenging with time. Most of the puzzles can be solved using light (to dispel the darkness, obviously).
Some of the puzzles are on the hard level so you'll need hints to cope with them. The game also covers various control options that you can switch in the menu.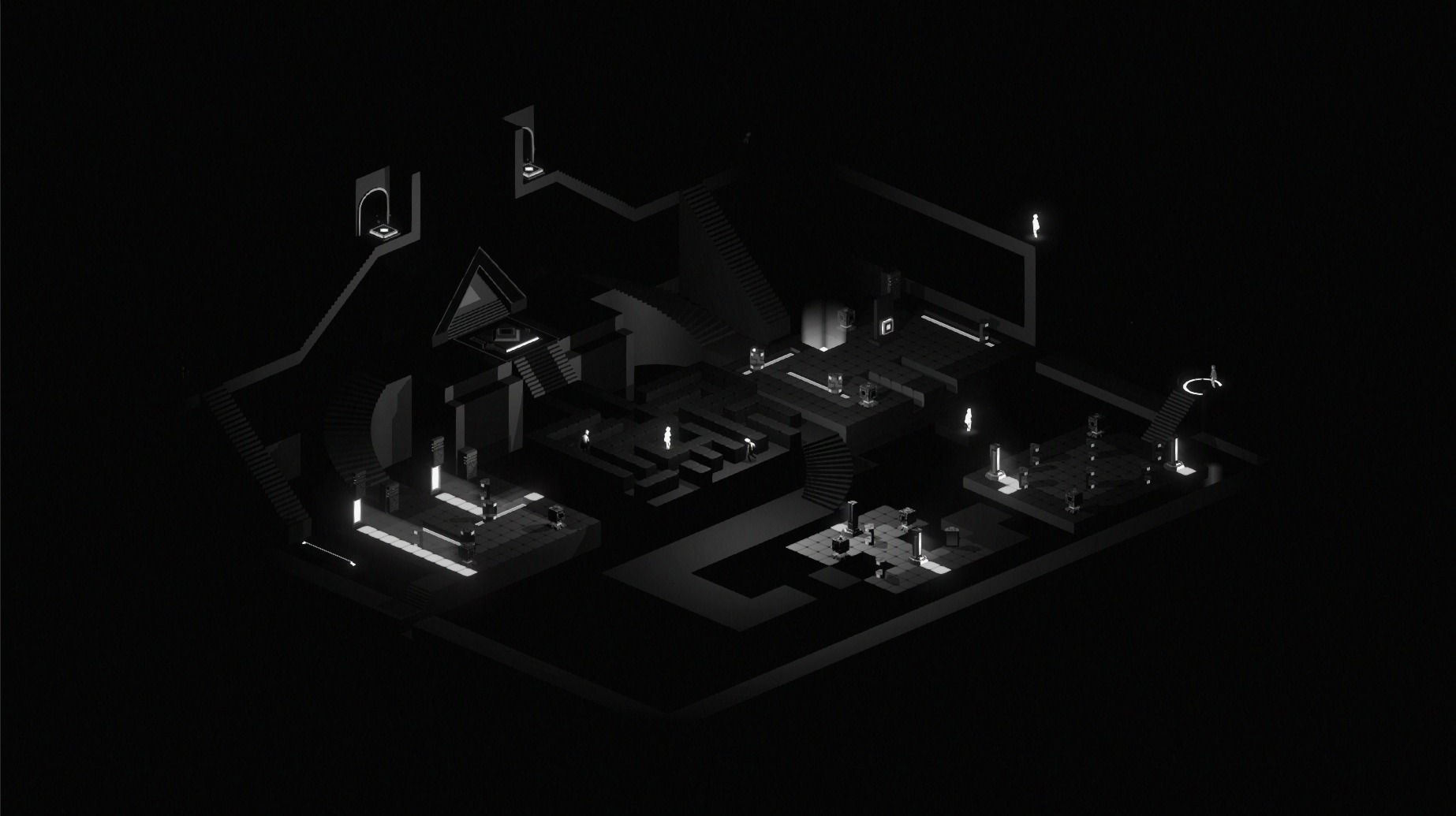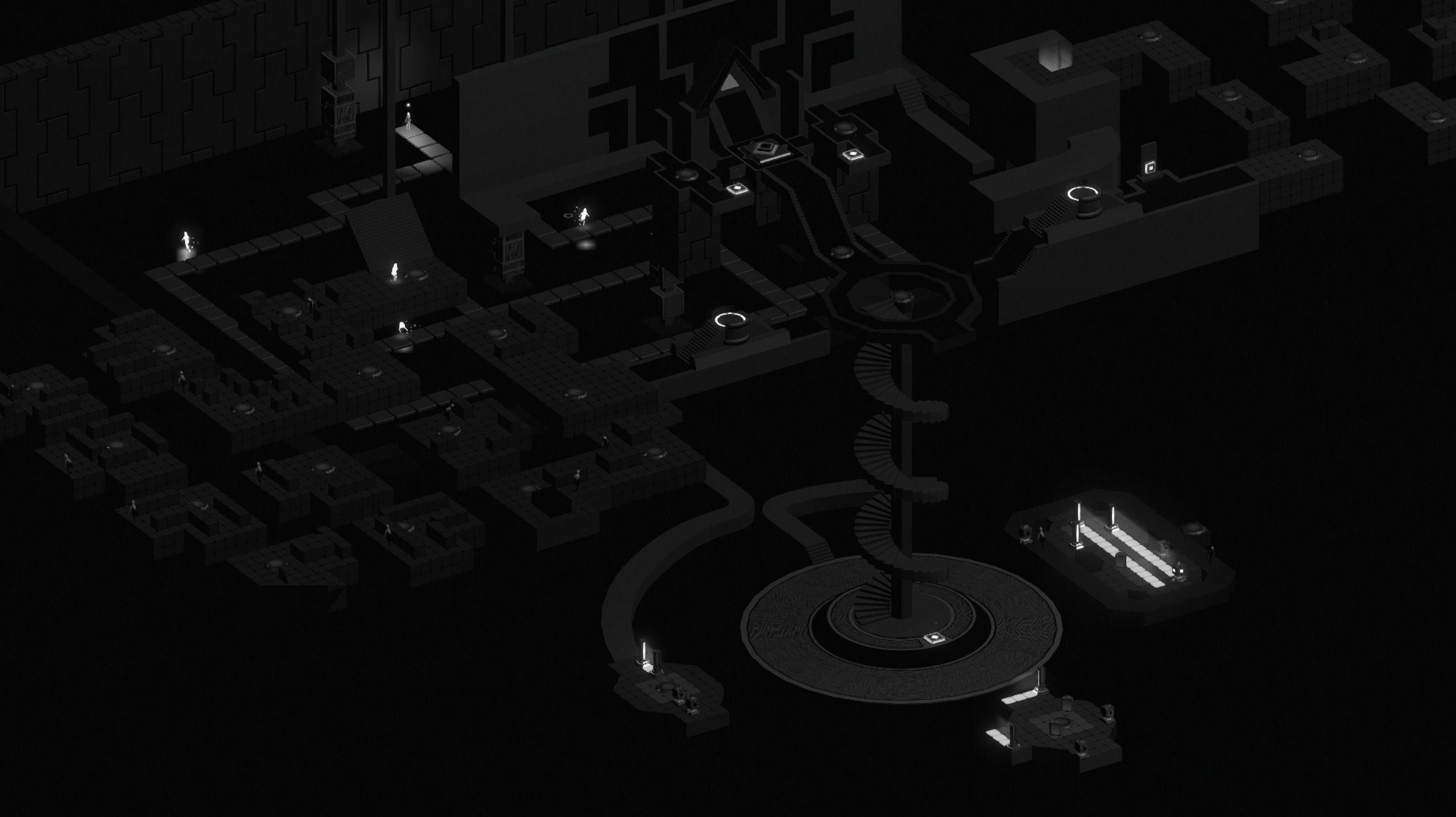 The control scheme can be changed at any time so you can always pick the one you feel comfortable playing. Along with that, the game comes with breathtaking haunting music that will tickle your nerves while playing.

Horror Escape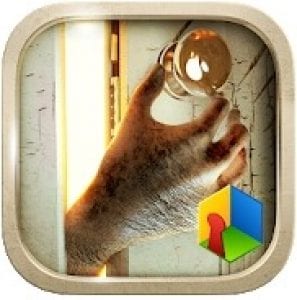 Horror Escape is another game that employs your brain skills and your ability to cope with fear.
The name of the game pretty much gives us the concept of the plot. But whence will you need to escape from this time? And the answer is — from the abandoned asylum.
Let's be honest — we've all seen abandoned asylums in our nightmares at least once. So the game uses the common fears quite well.
It needs to be said, the game has a frightening atmosphere — there're lots of scary locations drawn in realistic 3D and the spooky soundtrack adds up to it. Your goal in the game is to move through the levels and solve mysteries you meet on your way.
At first, it may seem that the puzzles are quite easy to solve, but they'll get more and more challenging with levels. Plus, you'll also need to search for hidden objects that often serve as keys to particular puzzles and mysteries.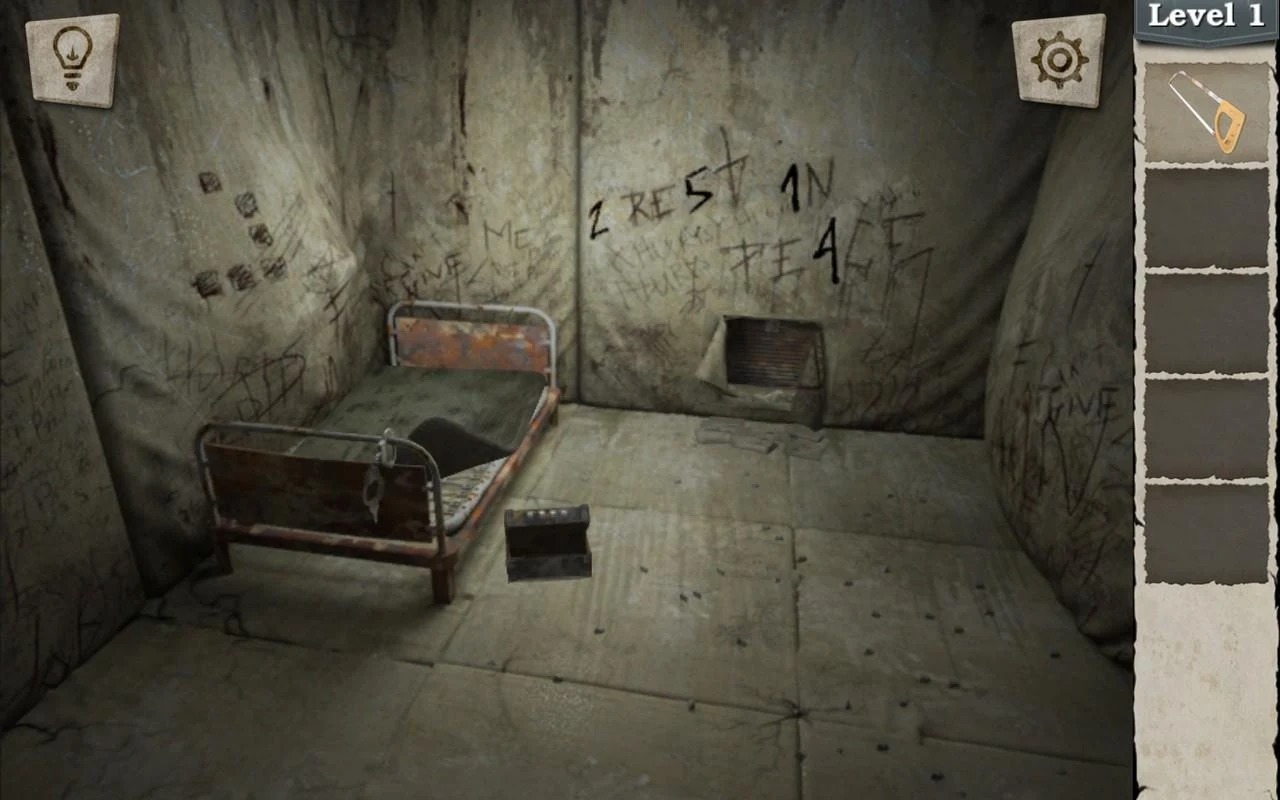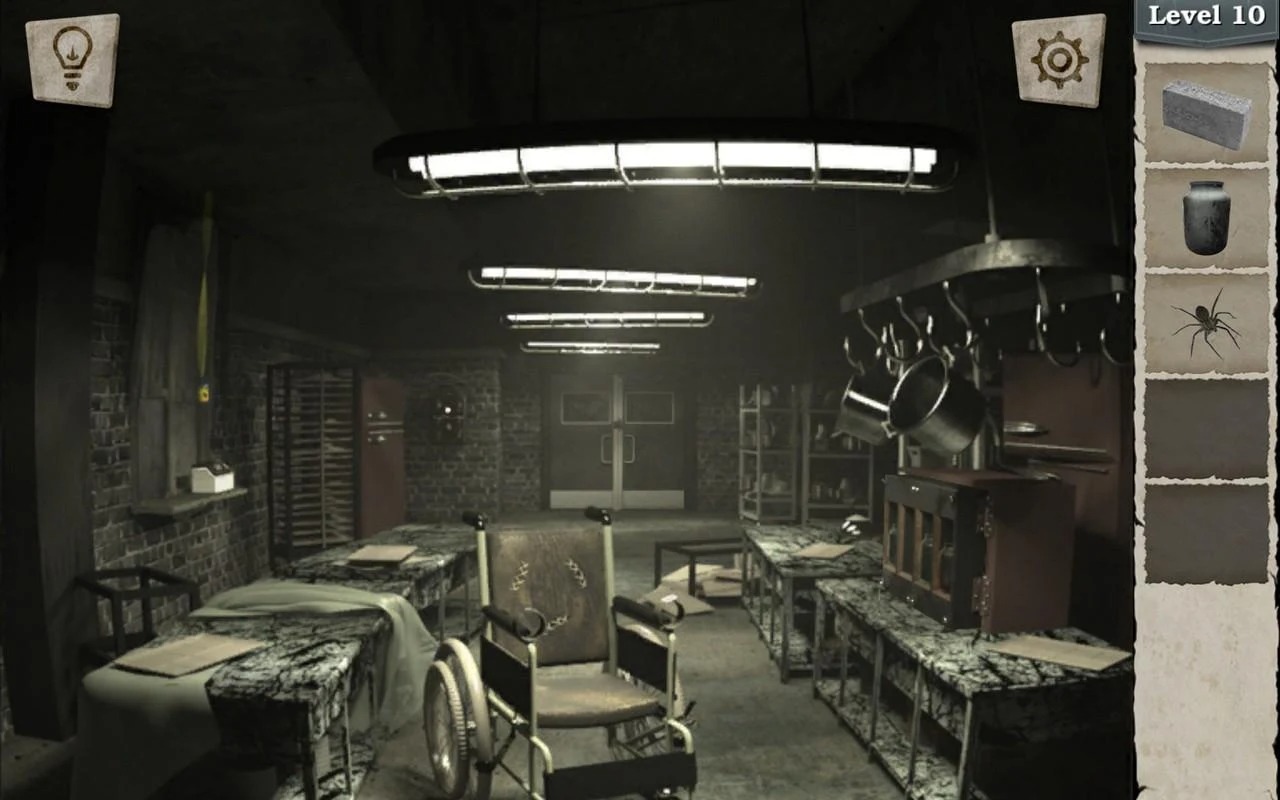 The game also has a prompt system to help you move on from the most complicated plot lines.

You may also like: 11 Best Scary Roblox Games
Sinister Edge – Horror Games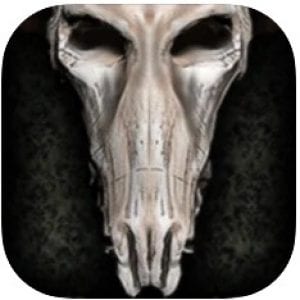 And lastly, Sinister Edge is a classic horror game that will challenge your logic skills.
First of all, even if you consider yourself a person who is not easily frightened — the chances are high this game will break your standards.
The atmosphere and the gameplay are on the highest level possible so get ready to be creeped out. You'll get to pass countless levels trying to escape from the evil forces chasing you.
The main rule you need to consider in this game is you're never being alone here (as if the setting and could let you forget). You play the game from the first-person view which adds up to the creepy atmosphere even more. The only way for you to complete the levels is to solve challenging puzzles.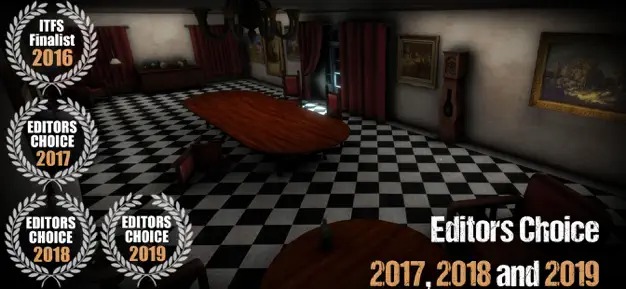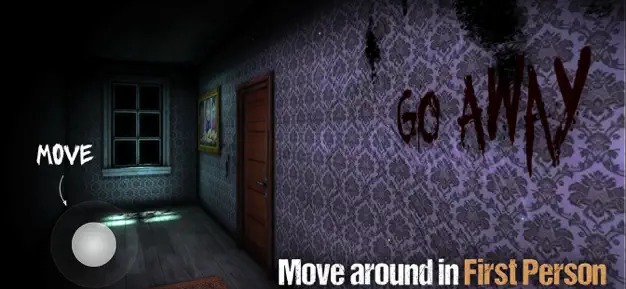 All the griddles are thematic as well so you won't lose the spooky feeling while playing. Additionally, the game also supports external controllers. Thus, you may use joysticks for navigation and all that. Plus, the app covers a VR mode so if you own all the needed tools you can level up your horror experience.

Hidden Escape: Horror Mystery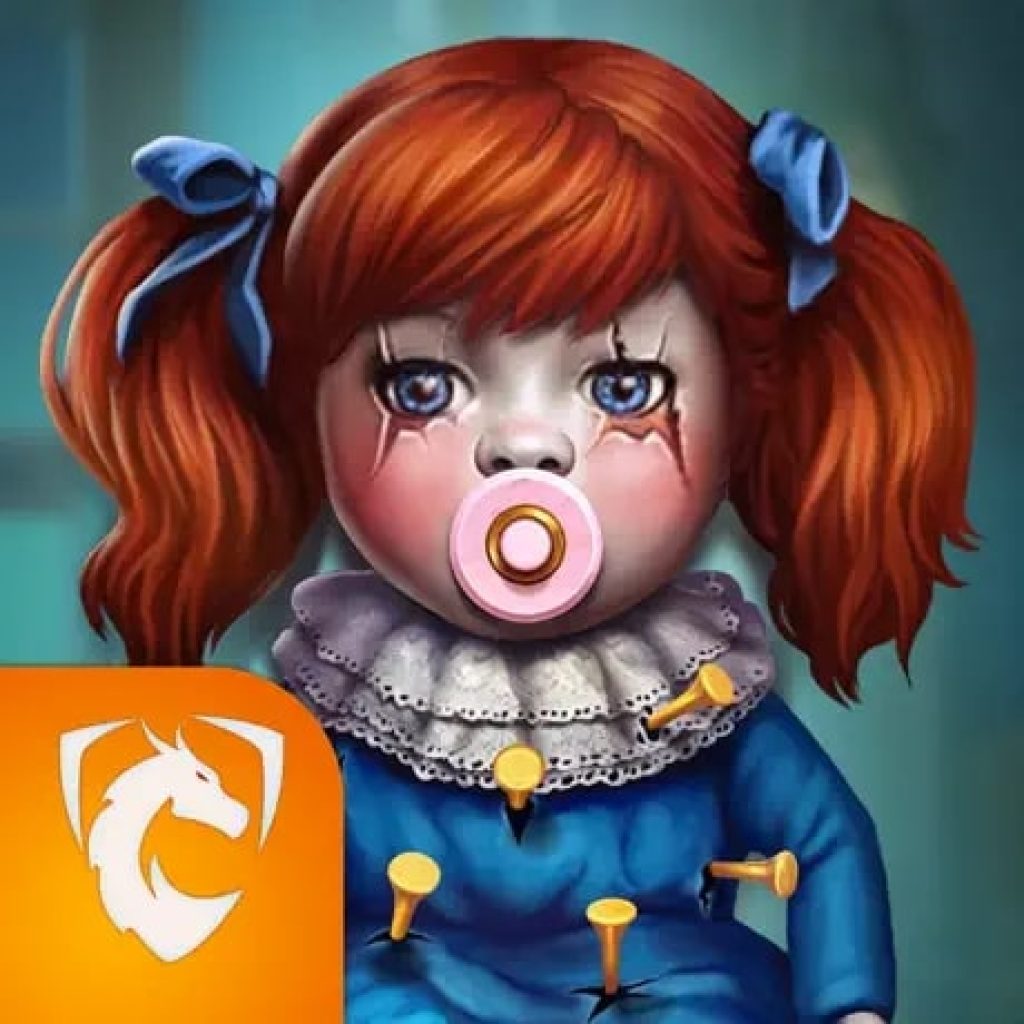 Do you like horror games? Hidden Escape: Horror Mystery will give you unforgettable emotions that will make your blood run cold. Imagine you are in a haunted house, and there is no way back.
Will you be able to unravel the sinister plot and stay alive? Together with the reporter Anna you will have to face the most unexpected turns of the game.
She has come here to learn from the spirits the secrets of their life and death. If you succeed, you will help the ghosts to leave this world.
Yet, ghosts are not the biggest problem. What lies behind the closed doors of the mysterious mansion? You will have to find a way out of creepy puzzles and mazes together with Anna. Gather all your willpower in your fist not to go on the run.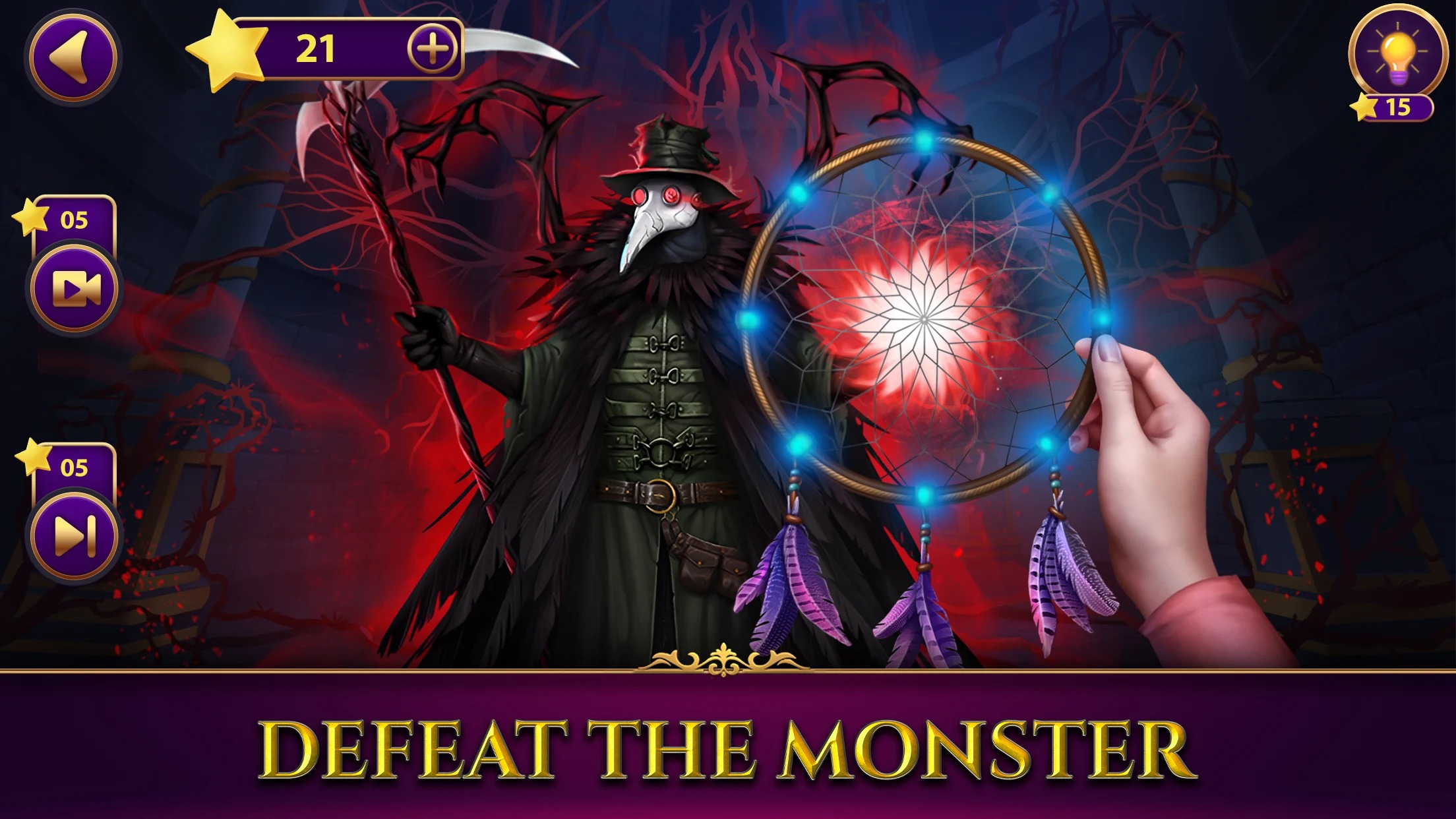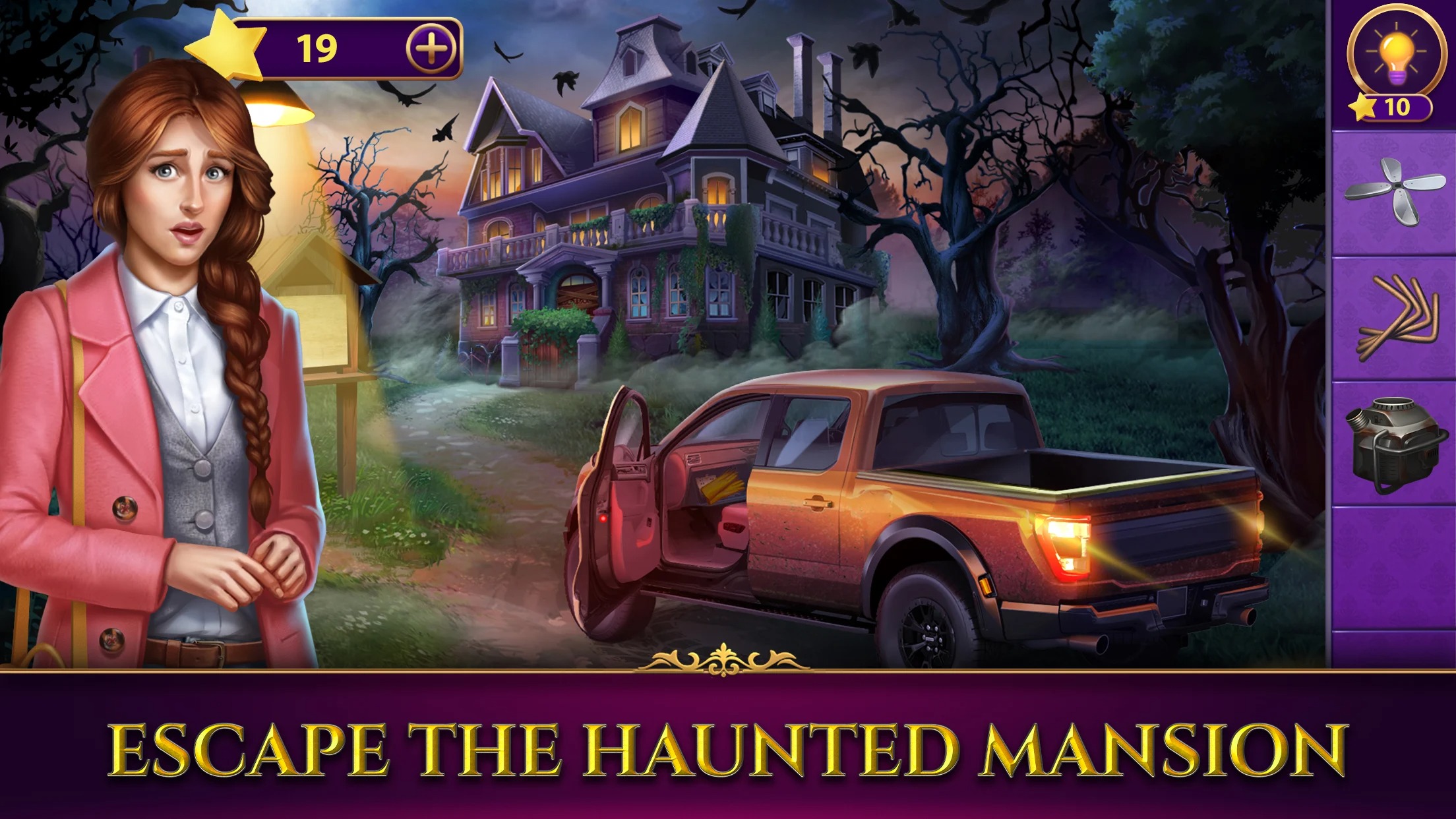 An intriguing plot is not lost until the closing credits. Complete quests and solve difficult problems, take part in mini-games and help unhappy spirits find peace.


You may also like: 11 Best Scary Stories Apps (Android & iOS)
Scary Horror 2: Escape Games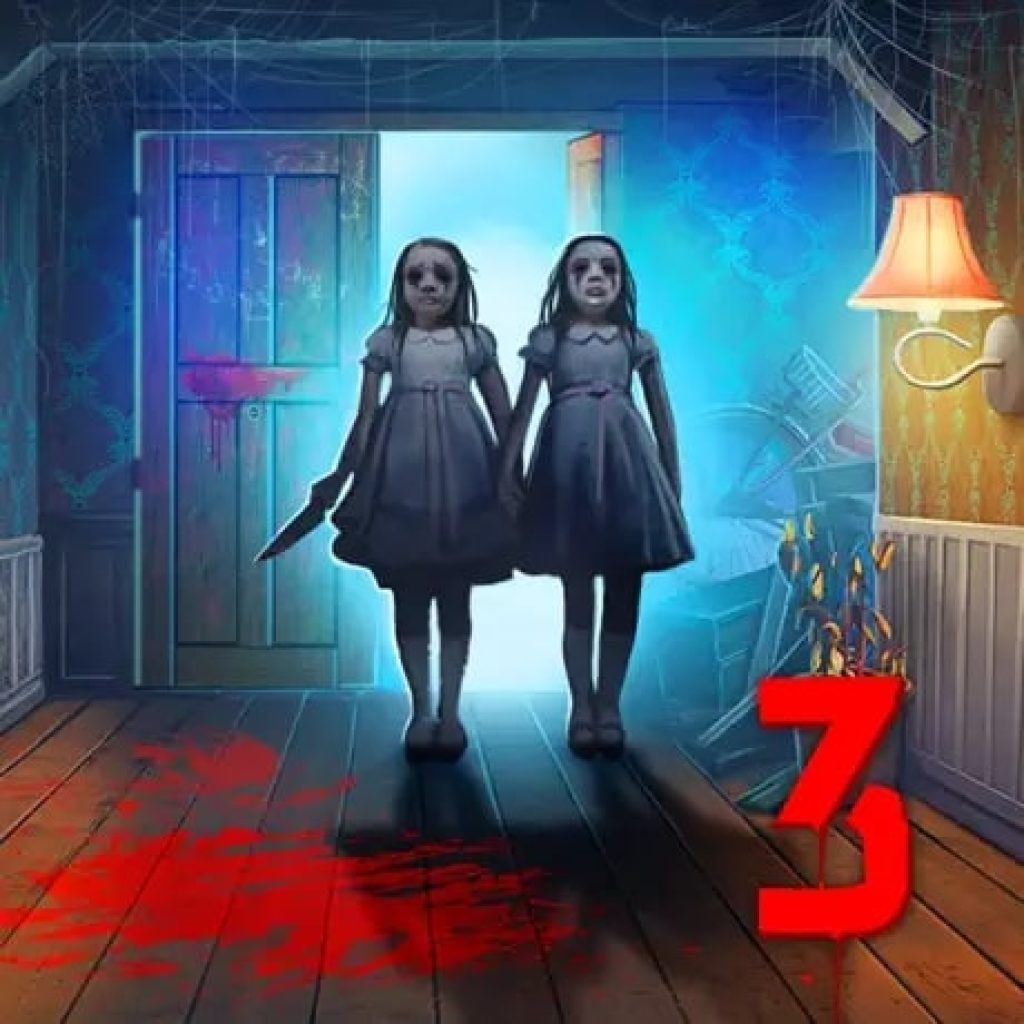 If you are a fan of mobile games with a creepy plot and no less scary denouement, this app will be a pleasant find for you.
Chapter 2: House of Fear allows you to fully experience the emotions that arise when you escape from an unknown house.
How did you end up in this room and is there a way out? Who is behind the kidnapping and what do you need to do to leave this horrible place forever?
You will have to try your hand at a variety of quests and puzzles. Don't think it will be easy for you to find the right door. Uncover the macabre secret of your abduction.
The game can rival iconic horror movies. There's an unusual beginning, a twisted plot and unexpected twists and turns. Each mystery left behind will bring closer the time of uncovering secrets and mysteries.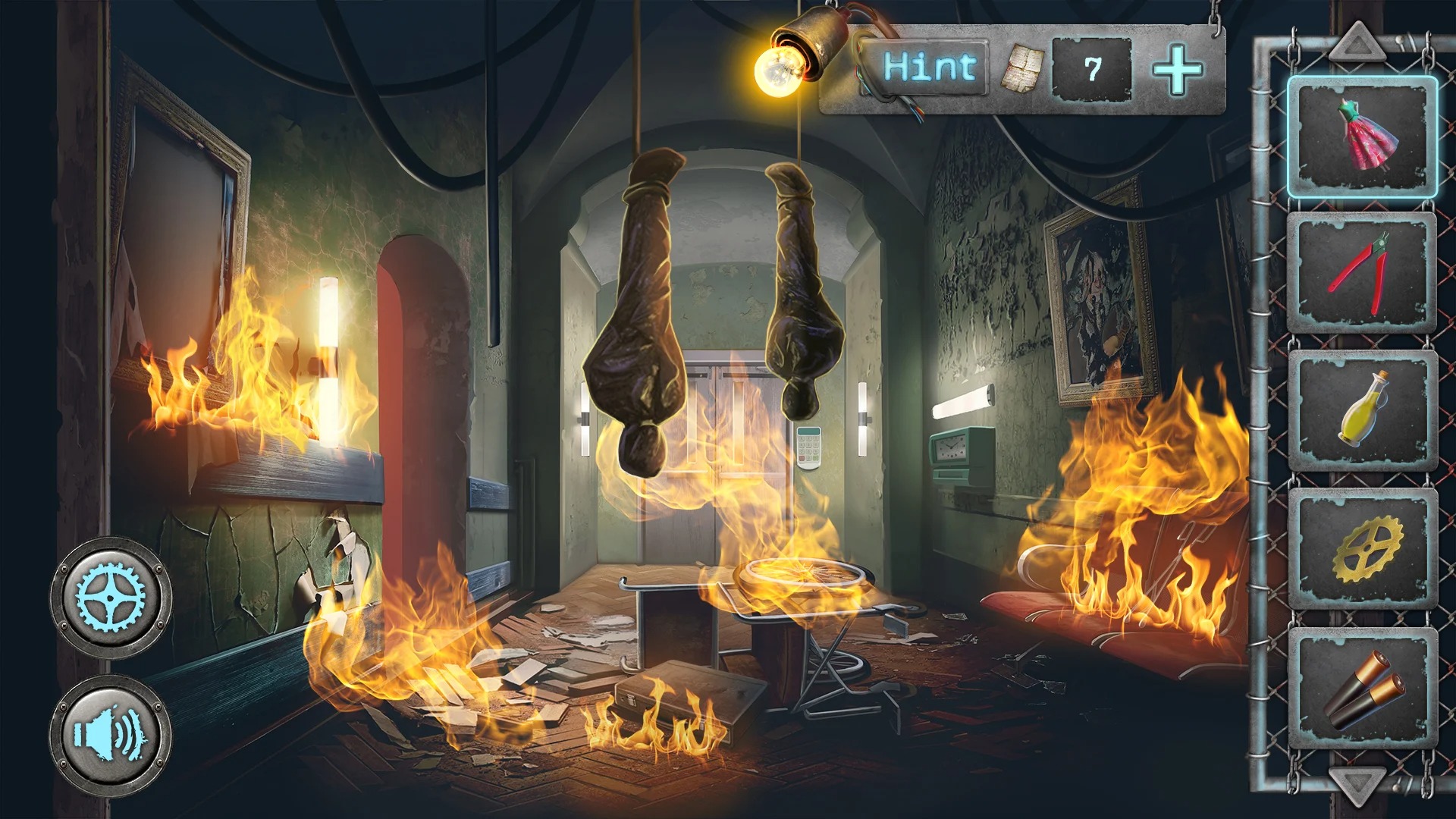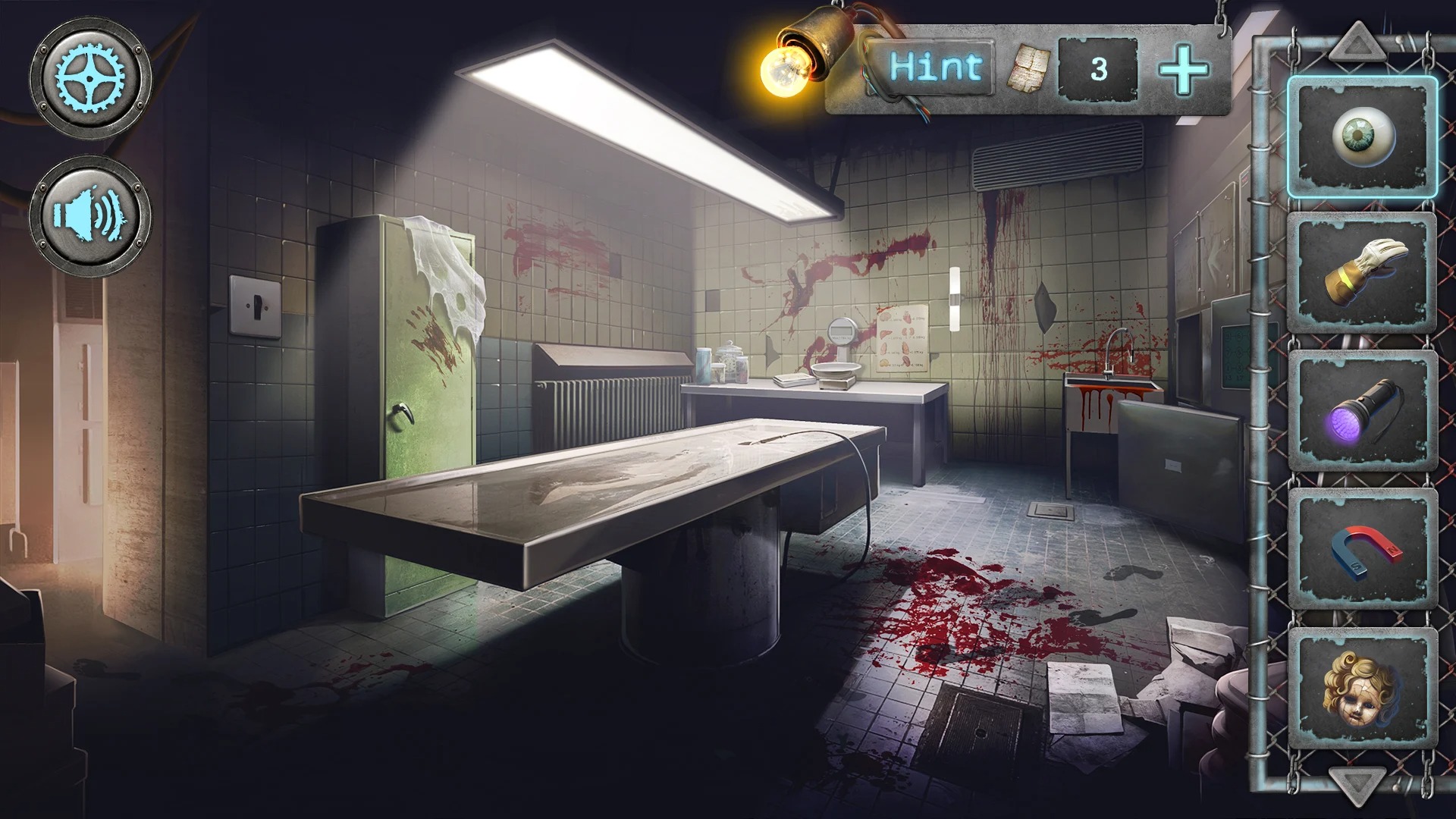 A variety of quests and arenas, great graphics and an interesting storyline will take you into a new, spooky world for a long time. Try Chapter 2: House of Fear today absolutely free of charge.