Do you use the calculator on your device often and want to know how to see the calculator history on your iPhone? There is a small chance to do that. Find it out from the instruction down below.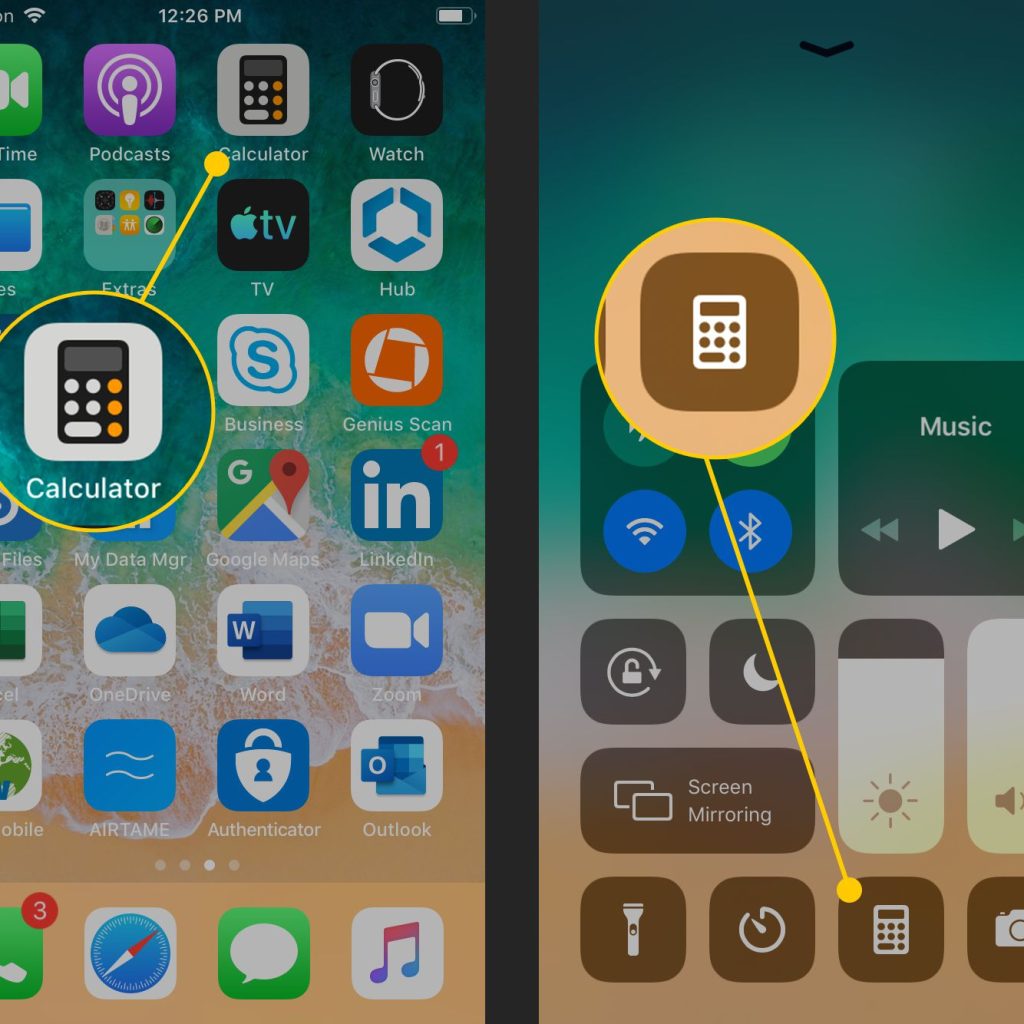 2. Tap and hold it for a couple of seconds
3. Then you will see the icon "see the last result"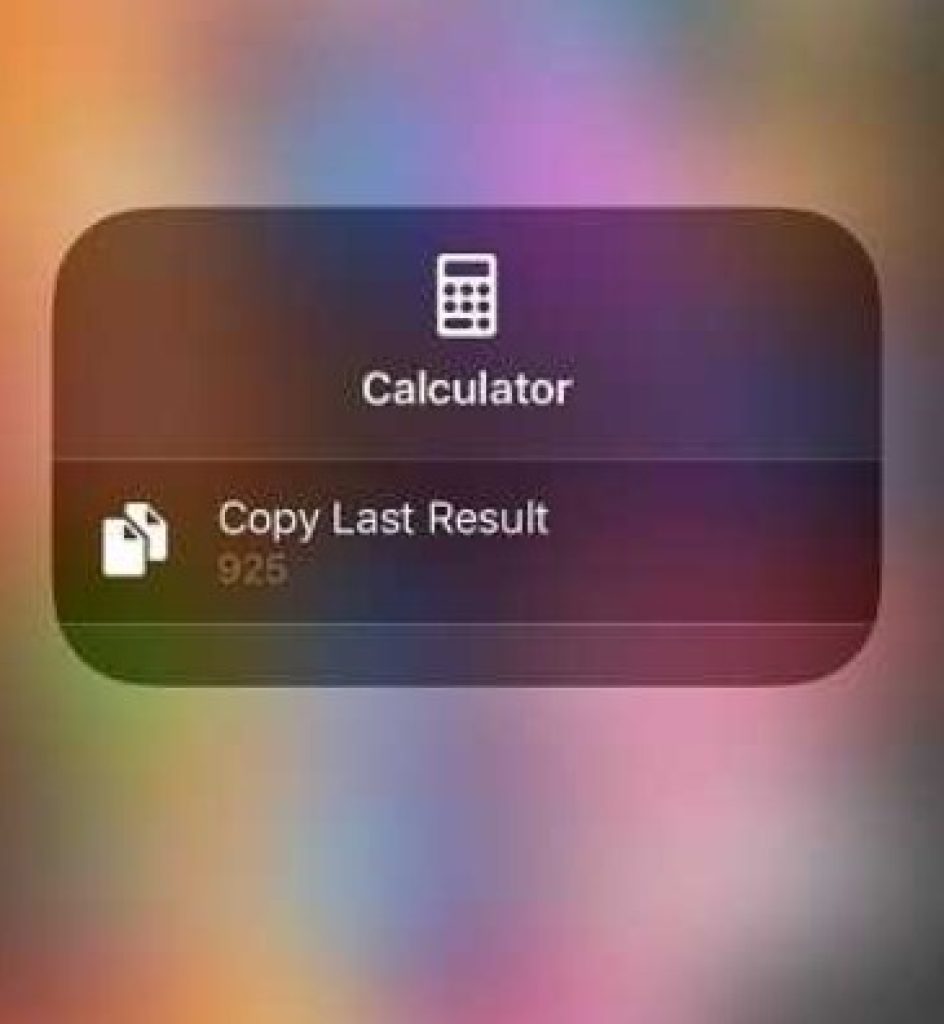 4. Therefore, if you tap on it, the app will show you the last result of the calculations.
By the way, don't forget to check our article about the best scientific calculator apps – who knows, maybe you need one?!
It's remarkable to say that this method won't allow you to view the complete history of your calculation on your iPhone and it's basically impossible to do that with a standard app.
However, you can download other calculator apps from the App Store that do allow you to see the full history of calculations. Here are a couple of recommendations:
Calculator with History +
This is a multifunctional and lightweight calculator app for your iPhone. It includes the algebraic calculator and probably you will need it as well. Moreover, in the main menu, you can tap on the section and view the complete history of calculations. Not just the results will be saved – but all the components as well.
The app has no ads.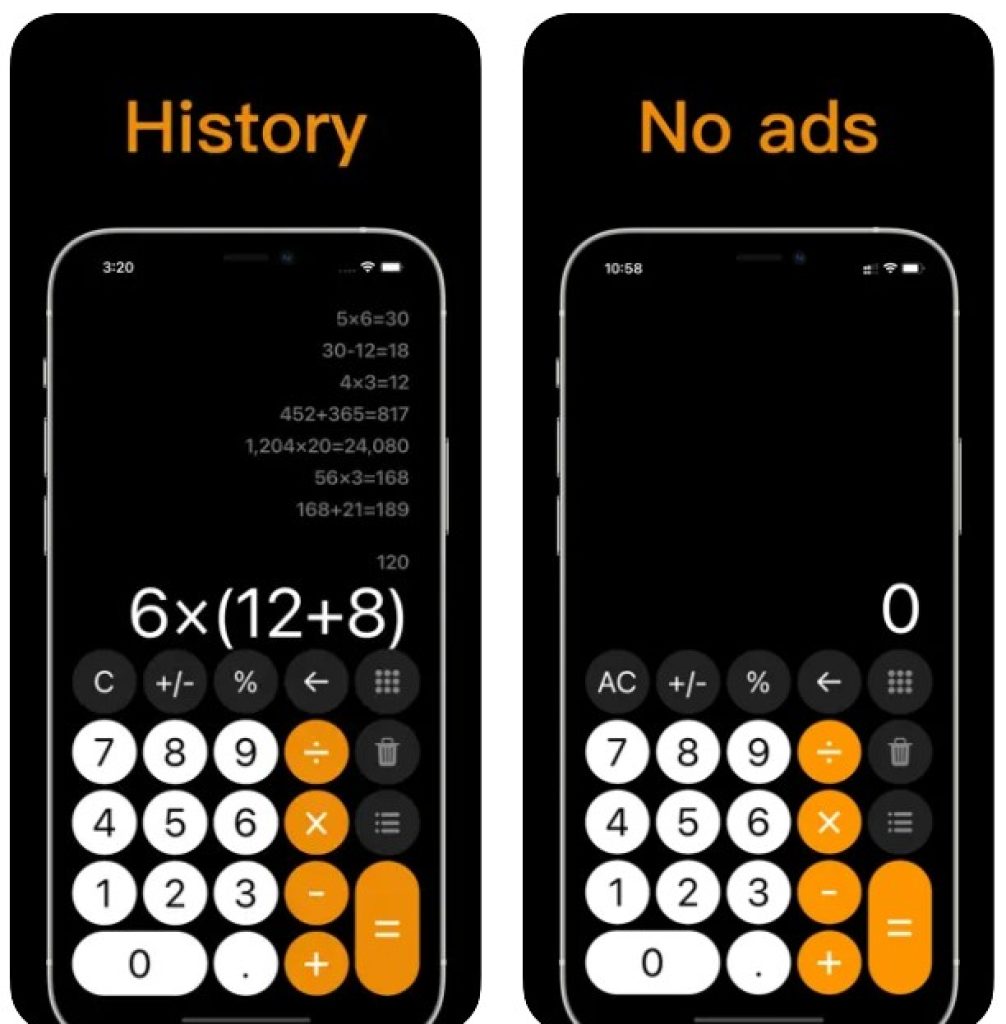 You may also like: 13 Best Time Calculator Apps for Android & iOS
Calculator with History Tape
Basically, an analog of the previous app, but with more settings and features. It records all your calculations in the app and the whole calculation process forms like a feed that you can scroll up or down. It has no ads as well.
You may also like: 9 Best Algebra Calculator Apps in 2022 for Android and iPhone
We also need to mention here that such a system is quite specific and overall, there are too many customization features in this app, so maybe it won't be an option for everyone.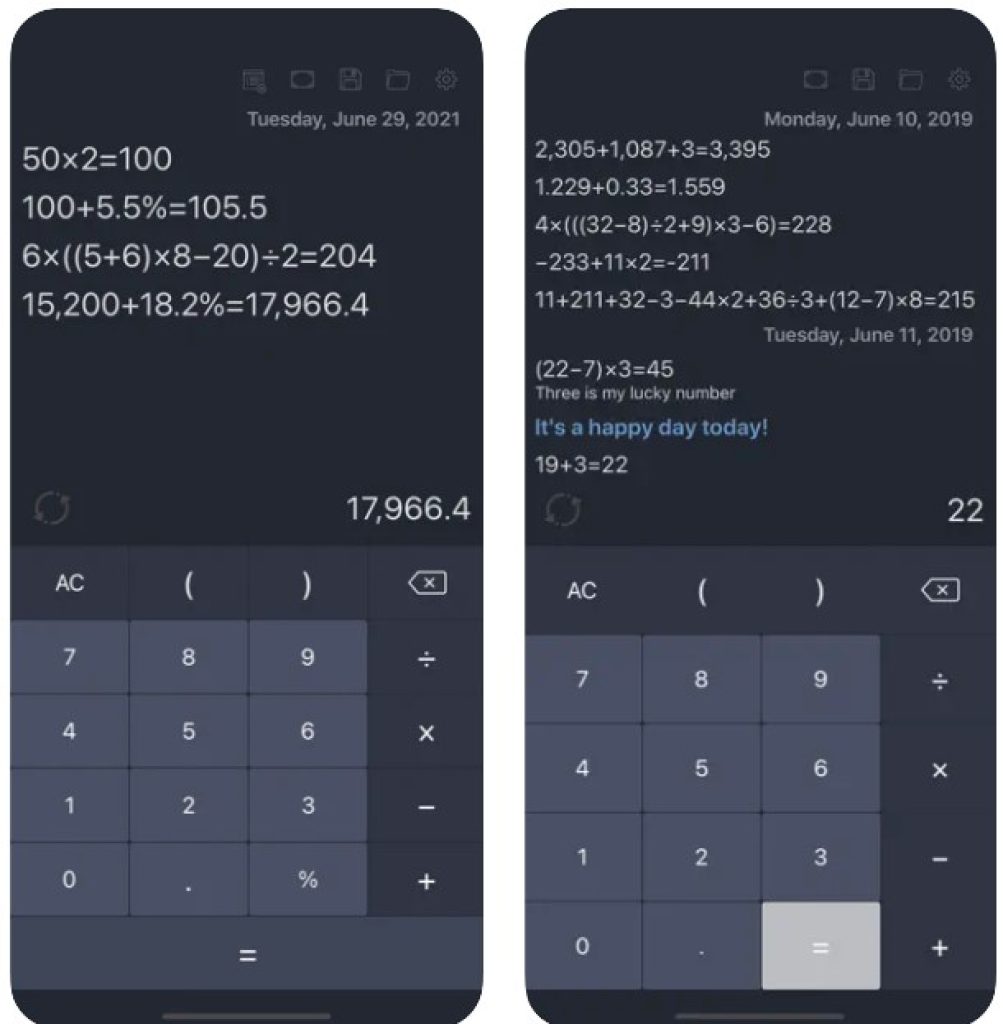 There are more such apps on the market out there, you can explore them on your own or explore our article about the best calculator apps.