iWatermark is a full-featured application that allows users to quickly apply watermarks on the pictures.
The application is compatible with all 4 platforms – Android, iOS, Mac, and Windows.
As soon as you have passed the quick installation process, you can start using this tool straight away.
But how does this app work?

You may also like: 13 Best Document Editing Apps for Android & iOS
In the first step, you should download the desired picture or video from the library or take a new one. For this, you should press the first button on the bottom toolbar. Then, you can select a watermark from the provided list, or you can create your own one just by tapping on the + icon.
One of the best options, users can customize the watermark according to their wishes. The application supports both text and graphic watermarks. Thus, you can create a watermark with logo, email, website URL, signature, QR, or other data.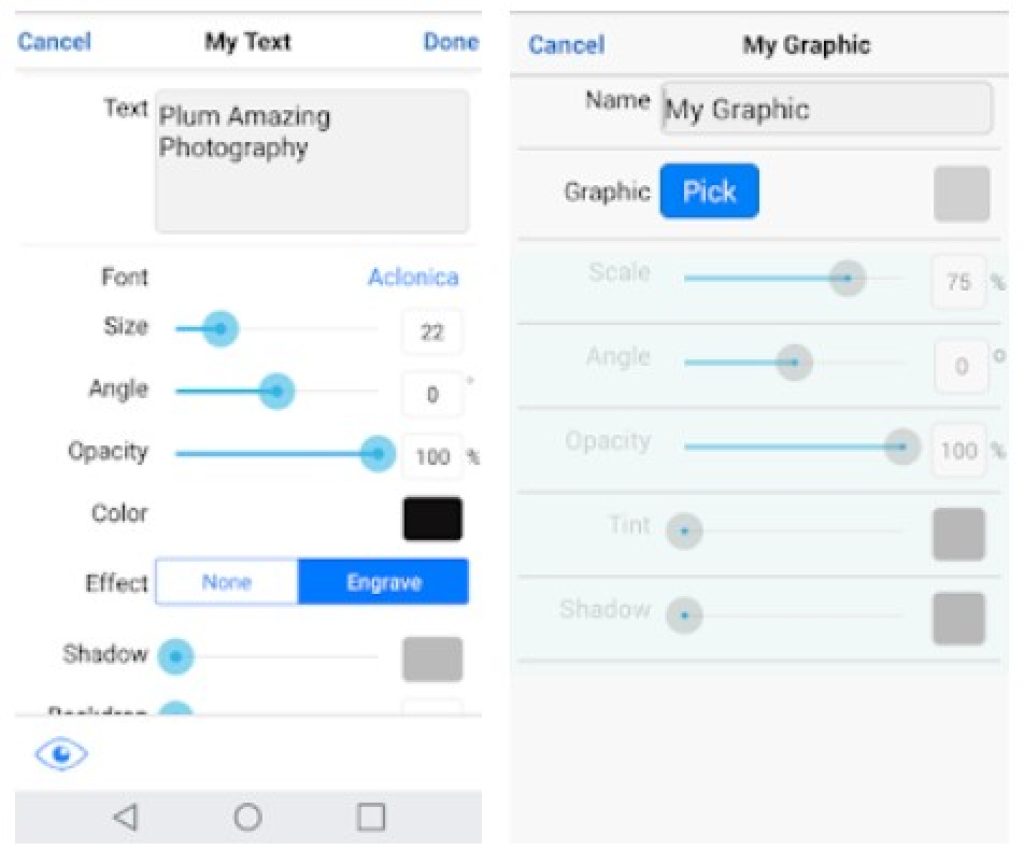 Moving on, iWatermark even enables users to create invisible watermarks. For this, you should select the stenographic option.

You may also like: 10 Best iPhone apps to scan documents
The application includes a great variety of text fonts – over 290. You can also adjust the text's color, angle, opacity, etc.
If you want to change the size of the watermark, you should just zoom it. After that, you can drag the watermark to any position on the page. Users can also instantly preview all the adjustments.
Due to this tool, you can also add multiple watermarks to one photo. There is no need to generate a certain watermark several times, as the app keeps a database of all your watermarks.
The process is pretty fast and simple. So, when everything is ready, you can instantly save the picture or share it via social nets.
Overall, if you want to quickly protect your pictures and videos from the plagiarism, then iWatermark will be a must-have tool for you. The application will be suitable for all kinds of users, ranging from artists up to photographers.


Written by Daria 03.15.2022