Puzld is a very popular kind of puzzle game whose main point is to put together the parts of the given picture. The game is suitable for both children and adults and it develops logic. When we open the app, we see brief tips on how to use the app. This is very useful, I think. Then we see the main screen, which is divided into 2 equal parts.
And if you like this game then you probably like memory card games – they implement pretty much the same idea.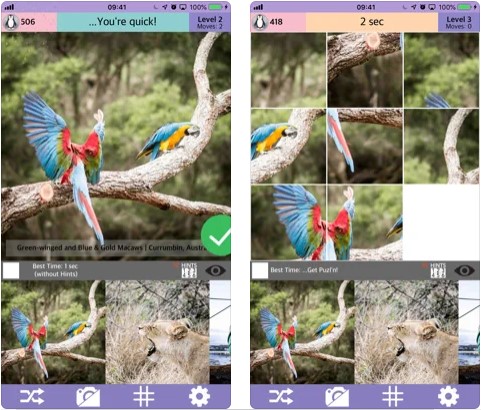 The whole picture is drawn at the bottom, and its chaotically arranged parts are at the top. You need to assemble them into a whole picture. You need to control the parts of the picture by swiping. The app's interface is pleasant, bright, and colorful. The colors are chosen professionally.
There are plenty of pictures presented by the developer but players are able to use their own pictures and photos to have more fun. There is a timer above the pictures so that players can beat their previous records. The number of parts of the picture increases with each level – the first level has 4 parts, then 9, 16, and so on.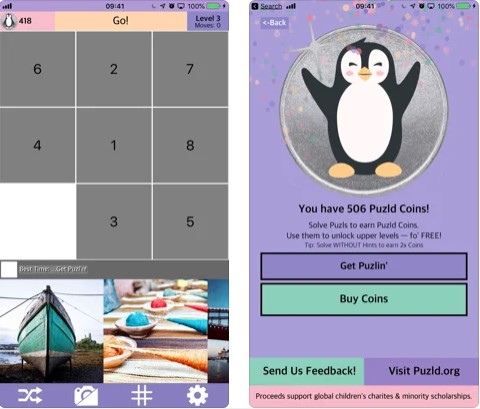 There are also memory card games for kids – check out this list to discover them all.
During the game, the player receives coins that can be spent on new amazing pictures. The technical support of the application is good, the developer is always ready to help fix problems related to the game. But the fails of the game are really seldom. The game is a great way to spend spare time and get positive emotions.