Do you remember how cool pixel games were when we were kids? With such electronic 8-bit music in the background. We all loved them! This blockchain Min Mins game with its graphics and old school vibe will take you to those wonderful times!
This game is perfect to chill in your free time and take the stress away. By the way, another cool way to do that is to watch something. Check out our list of the best IPTV apps and watch your favorite stand-up videos there.
The game is designed for horizontal screen orientation.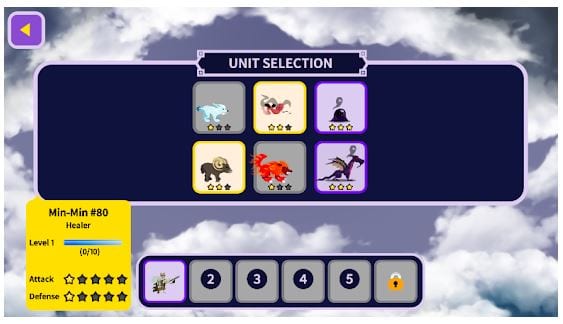 Min Mins is quite simple: you recruit a team of six units (fighters). You place them in the playing arena. And you attack each other's fields in turn with the enemy. The difficulty is that clouds hide your enemy's arena, so you cannot see the enemy's units. You cannot see where to shoot. Just like in Sea Battle.
Sometimes it may feel like this game is too simple and it doesn't give you that drive anymore. If you want to go all extreme with your entertainment you can check out our best sport betting apps.
Min Mins app does not require registration for training, but you need it to fight with other players. You have to log in with your Enigma Games account to access the PvP arenas. To do this, tap the "log in" button in the main screen's lower-left corner.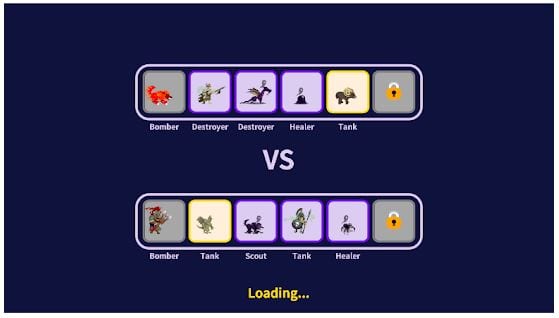 As a bonus, Min Mins has an excellent feature: you can easily collect some enjin backed items while playing if you put in your enjin email when registering!
To play, assemble a team of units. Each unit is unique: it has a certain level of attack and defense. During the game, unlock new and more powerful units. Watching the video ad allows you to earn 20 experiences for each mine of your team.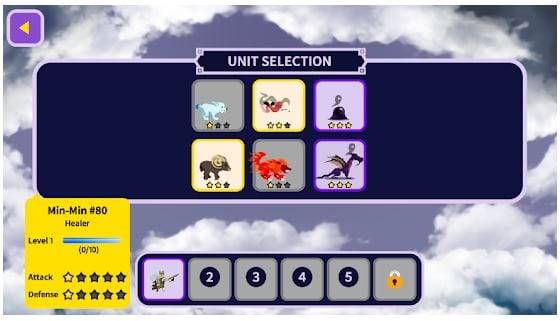 To proceed, click on the arrow button in the lower-right corner. To start the game, drag units to position and tap the arrow again. Done! The battle is loading.
You can attack your enemy's units by tapping the screen in the rectangular arena. You can also use Scout to make a hole in the cloud to spy on the enemy's positions. Use Guard to protect your own units from the enemy's attack. It is great that the application matches the player to your level in PvP: it separates veterans from casual players.
If you like this game, we prepared something special for you – a list of the best games like Huniepop where you can find even more cute graphics and stories.
To sum up, we would definitely recommend this engaging and addictive game! Min Mins will take you to your childhood, and you will completely forget about everything, pumping your units, collecting stronger teams, and defeating rivals!