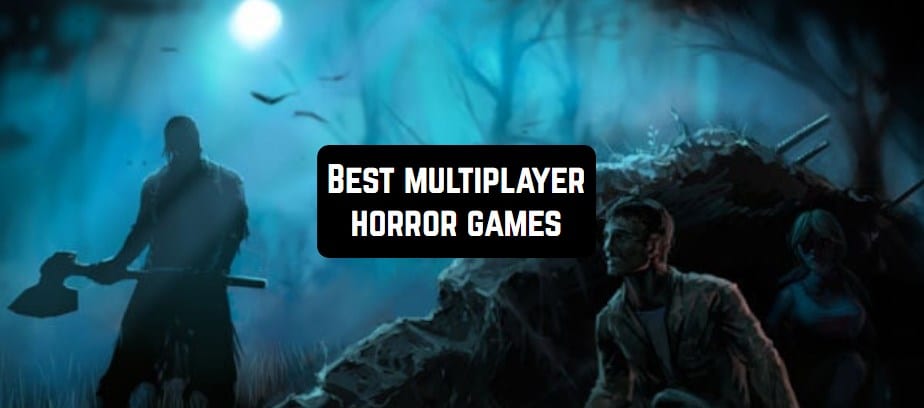 Are you craving for a bit of horror, scary sounds, creepy environments and actions as in classic horror movies? There a lot of mobile games that can help you to immerse into the atmosphere of chilling horror and get goosebumps on your skin.
But wouldn't be it much better to play such games with a friend or any other person online? Horror games that support a multiplayer mode require a stable online connection and let you collaborate with a friend or play against each other. Have a look at the list of best horror multiplayer games for Android and iOS and don't play games alone anymore.
Horrorfield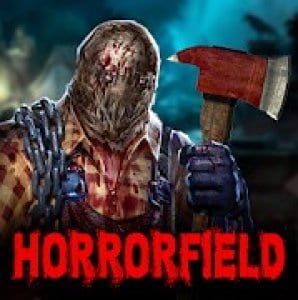 If you are a crazy fun of horror but simple single player games are boring for you, Horrorfields game app will satisfy your desire. More than 5 million downloads from Android Market and the number can be bigger if there was an iOS version. In this easy to play a horror game, you can compete with your friends online and see who will be a victim of a crazy butcher or who will survive.
All actions take place in an eerie asylum with a lot of monsters appearing from the corner terrifying you. Dozens of mantraps are placed in each step to capture you and screaming will attract the main monster -the killer.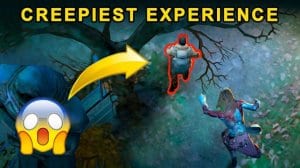 There are 7 survivor characters for you to choose from: Basketball Player, Doctor, Engineer, Thief, Mercenary, Scientist, Police Officer. All of them have exclusive abilities and unique roles. For example, a Doctor can heal himself, an Engineer can fix generators and crafts item to leave the shelter faster, a Police Officer can catch the murderer.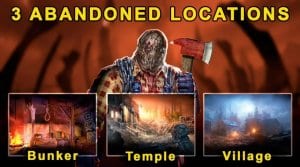 If you desperately feel that your role is to stand on the other side and bring horror to everyone, choose of the murder characters. You will have A Butcher, Monster, Ghost, and Cultist. Respectively each murderer have his own ability and a role. Ghost can pass through the wall and scary to death the survivors. While Monster can turn into the werewolf, etc.
Only playing for the survivor allow allying with other players in multiple online games.  Consequently playing for monster won't let you the chance to cooperate and you will be one against everyone with only one aim: to hunt and kill the prey.
The game considered to be really intimidating and frightening.

back to menu ↑
Slender Man Hide & Seek Multiplayer Free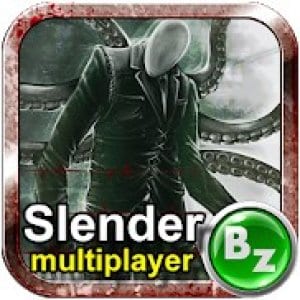 Slender Man Hide & Seek is a scary multiplayer game with students against a Slender man main scenario.
Play with your friends, choosing which character you will take. The story of this game isn't clear. But the main aim is to find this Slandersman`s dolls amulets that are placed in chests and to destroy them. The Slender man`s main goal is to catch all students before they have destroyed all amulets.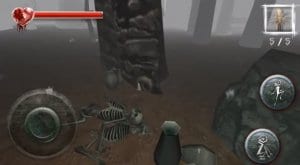 Slender Man is a very popular hero in the digital world of mobile games. This particular version is available for free for Android and iOS devices.
Main features:
The stunning horrifying graphic will help to immerse a player into a creepy reality;

Sudden scary sounds will create an intimidating atmosphere;

A walkthrough of the game is very simple and doesn't include difficult quests tasks.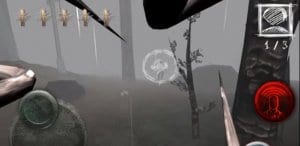 If you are playing for a student, try not to be seen by Slender man who can easily kill you and not let you complete the task. If you are playing for a Slender man try hard to catch all students as each destructed doll will deprive you of one of your lives.
back to menu ↑
The Mantrap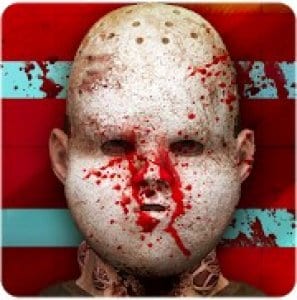 The Mantrap is a multiplayer scary game that will bring you some tension while you will run from ghosts. Playing online with your friends will be much more entertaining.
In this game, a maniac kidnaped his victims and closed them in a labyrinth. Playing for a trapped person your man goal will be to complete tasks like Fix 4 generators. The interesting is while you approaching a generator you can meet a very interesting creature that will frighten and chase you.  
In the end, you have to find an exit before you will be killed by a monster maniac. The ghost can also kill you.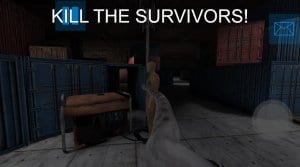 The game has three different maps with unique gameplay and quests. Each map consists of a few rooms where you can find a trap. Be careful! Throw a cube on the ground to check where is the trap.
You also can play for a dark side of the game and be a monster who is trying to kill all trapped before they didn't escape.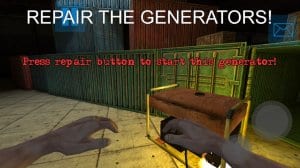 Before starting a game you have to gather a team with other players. So wait until someone will join you.
The game is free to play for Android users. It is highly enjoyable and easy game. In addition, I want to add that playing with real people in such games like The Mantrap is much more interesting than with inanimate digital characters.

back to menu ↑
Slendytubbies: Android Edition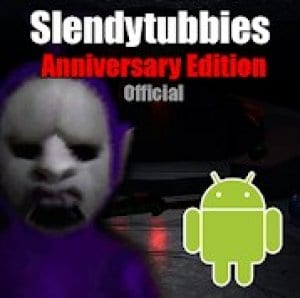 Do you like scary ridiculous monsters? Here they are presented in Slendytubbies multiplying mobile game. This online horrific game is a combination of a Slender game and lovely Teletubbies. So, here they are not lonely anymore.
The main goal is to collect bowls with custard trying not to be caught by one of the tubbies who is playing the role of a Slenderman.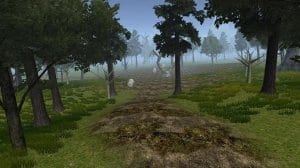 Starting the game you will have a choice either to play alone in a singleplayer game or with friends online in a multiplayer. In a second option, you have to join a playing room with a maximum of 6 players. Let's list some features to have a clearer insight into a game.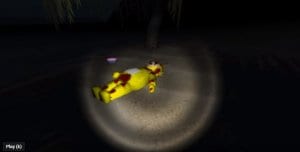 The graphic is nice with scary foggy landscape yet not dark so your eyes won't get tired quickly.

Background sound is also creepy and reminds someones moaning.

Suddenly appearing loud scream when you approaching one of the tubbies is the scariest things especially if you wearing a handsfree.

During the game, you can chat with other players texting them and it will appear on the screen.
In the end, I can say that the game isn't scary despite the fact that Teletubbies turned into monsters like a creepiest child`s nightmare. But definitely in the midnight, the game will add some adrenaline into your blood.
back to menu ↑
Dead plague: Zombie Outbreak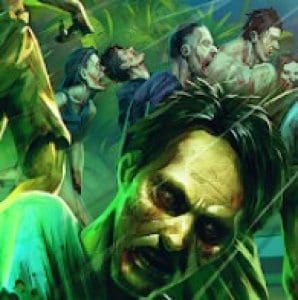 I want to present to you one of the most exciting horror games with elements of a shooter. The Dead Plague: Zombie Outbreak mobile game is based on a classic Hollywood movie scenario. The whole action takes place on an Island where the dangerous virus spread around infecting inhabitants and turning them into creepy zombies.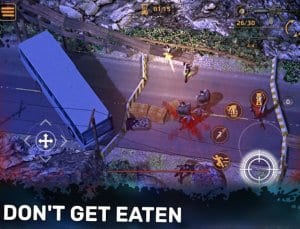 The virus went out from a Research Center and spread fast with the help of a warm tropical climate. Your aim will be to fight against zombie, not to get eaten and collect data that will shed the light over a mystery of this lethal virus. For this, you will gather your online team with up to 4 members. Search for friends all over the world to play together in this multiplayer zombie shooter in a horror environment.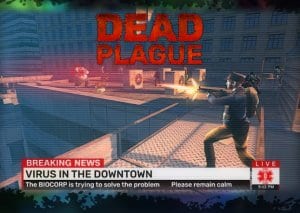 Main features:
Stunning detailed graphics, special effects.

Single-player game or multiplayer with up to 4 players.

Different kinds of zombie with various abilities.

Huge arsenal of weapons: rifles, shotguns, sniper rifles.

Additional small items like bombs, grenades

, and adrenaline shots.
The game is available for free for Android and iOS devices with pop-up advertisements. It also had been translated into many languages.
back to menu ↑
Identity V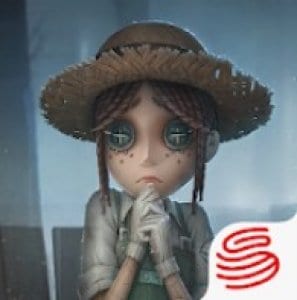 Identity V is a relatively new survival horror game that was released in 2018. The game starts from a scene were you as a detective finding a mysterious letter with an invitation to investigate abandoned manor. Then the storyline began with a first scene describing what a detective has found in the manor.
The manor looks very scary, abandoned and damaged except one room where detective will stay as it looks mysteriously clean. Step-By-Step instructions will lead you during the game. A lot of scary strange things happening to add more horror in the game process. Then a detective will enter one of the survivors' bodies and quests will begin.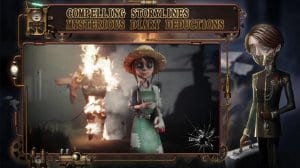 In the game, you will have a lot of different characters to play for, choosing a gender and costumes for a character. You will play with 3 other survivors running from a crazy creepy hunter that makes lots of intimidating sounds and looks really merciless. You need to cooperate with your teammates to proceed further in the game. The main aim is to decode cipher machines, open the gate and escape.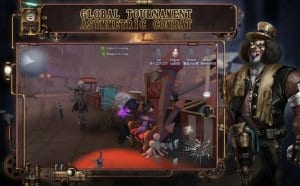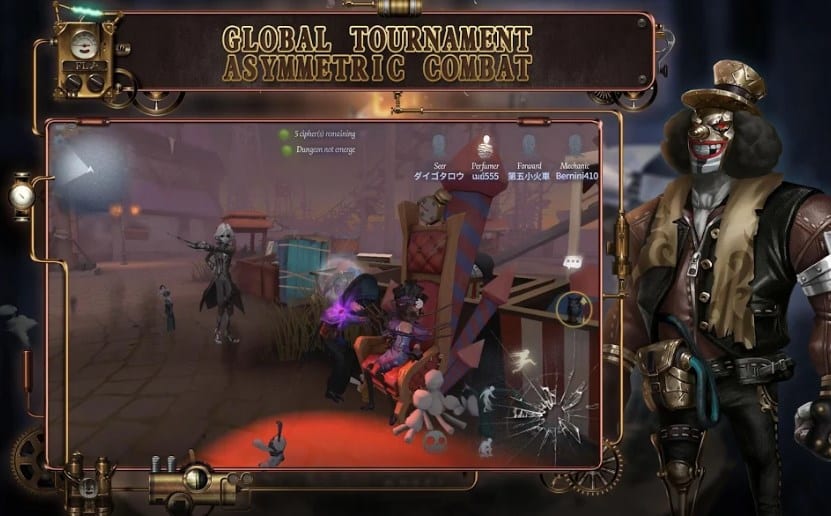 I want to add that The game brings a frightening sensation due to its gloomy graphics and lots of dreary sounds. It is definitely worth to play due to its graphic, storylines, and variety of scenes and quests. It's free to download for iOS and Android users.

back to menu ↑
Hellraiser 3D Multiplayer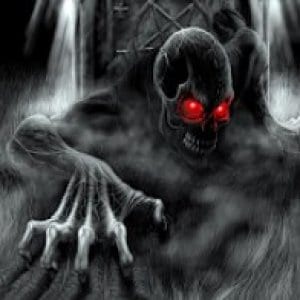 Hellraiser 3D Multiplayer is yet another horrific zombie shooter for multiple players gaming. Scary zombies are surrounding you to attack and kill. Your aim is to kill all of those who will stand on your way. For this, you will ally with friends and play the game online together.
The game isn't considered as a pure horror game but the ambiance and atmosphere are creepy. Monsters look scary and ugly there.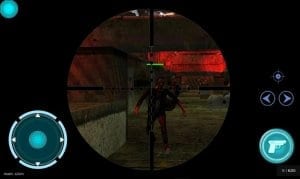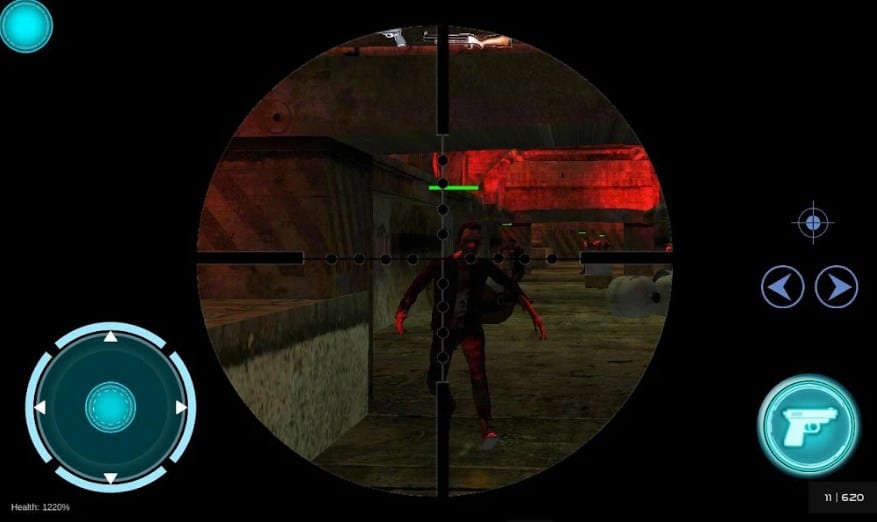 The game offers various missions and quests:
You will play in different hospitals and secret Soviet time bunkers

Save a general`s daughter and get a reward from it

Help citizens to escape an infected metro station

Shoot zombies and mutants from a helicopter

Destroy zombies shelters and storehouses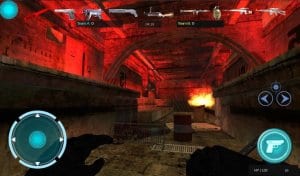 The game has amazing details graphic full of effects and sounds. You will have a lot of game places and weapons to choose from. Don't forget that scary monsters can jump on you at any time. Download the game on any Android device and enjoy playing it for free.

back to menu ↑
Bigfoot Monster Hunter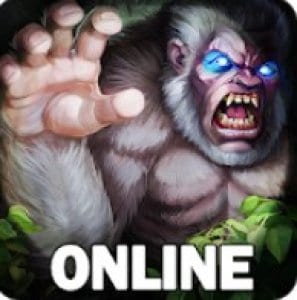 Bigfoot Monster Hunter is an awesome multiplayer horror survival game that you can play with your friends. The whole action takes place in a forest where a bigfoot monster dwells. The rumors say that each who stepped into that forest was found dead. You and your team knowing that scary information is prepared to hunt the beast.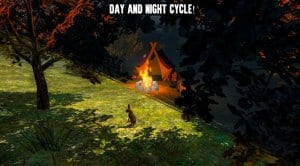 You will have in your arsenal:
A hunting rifle

Bear traps

A spy camera

A flashlight, etc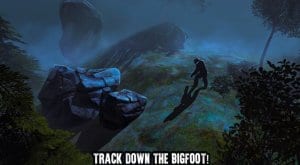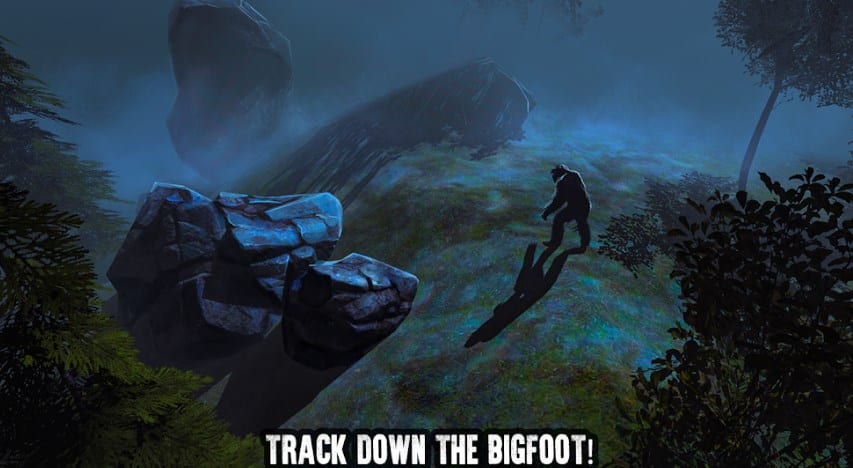 You are fully equipped for hunting but we aware that one moment a hunter can become prey. With this in mind, you have to cooperate with friends in a hunting and survival process as after any turn the beast can wait for you. You can gather your real life friends in a team or find random online gamers.
In addition, I want to say that the graphic of the game is simply perfect and you will enjoy the game process. The game is available for iOS and Android devices.
back to menu ↑
Murderer online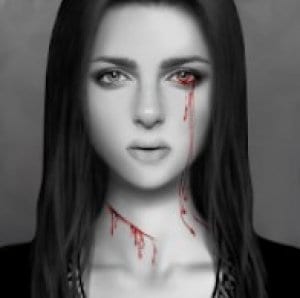 Do you want to immerse into the world of massive murder? That what is waiting for you in a Murderer Online game which supports a multiplayer mode. Developers have described the game as "a horrifying feast of murder". Probably they were very right. You will be terrified from a fear to be chased and found by a murderer up to having an accelerated heartbeat.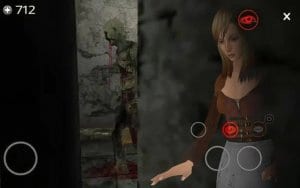 Will you play for a murderer or a fugitive?
What kind of a murderer will you choose from 10 different characters with their specific qualities?
The game has a RUMBLE mode where you can choose the strongest murderer to play face-to-face competition.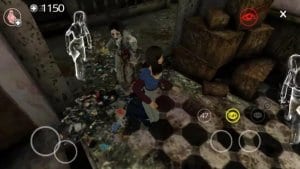 The game is horrifying and the scenes of murder are brushless with lots of blood and cold killing. The murder characters in this game are craving for death they are searching for a young beauty, a fugitive, to kill.
The game is free for both Android and iOS platforms though it has in-app purchases.
back to menu ↑
Friday Night Multiplayer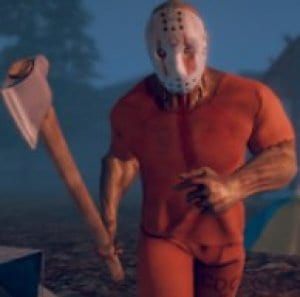 Another game in a series of online multiplayer murdering games that gives you choice whether to be a trapped survivor or a cray ruthless murderer. This scary game offers a great choice of actions. For example, if you are a survivor you have to find a way to escape and there are few options: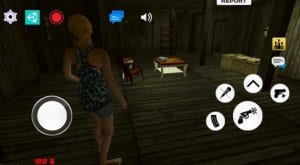 Manage to call the police

Kill the murderer. For this, you have to search for a weapon and be skillful enough to fight against a cruel murderer

Fix an abandoned car

Try to unlock the gate you can escape the trap from.
The role of a murderer is quite easy. Chaise and kill all the victims before they survive from your trap.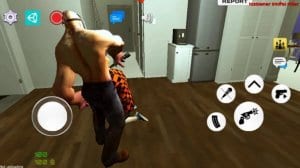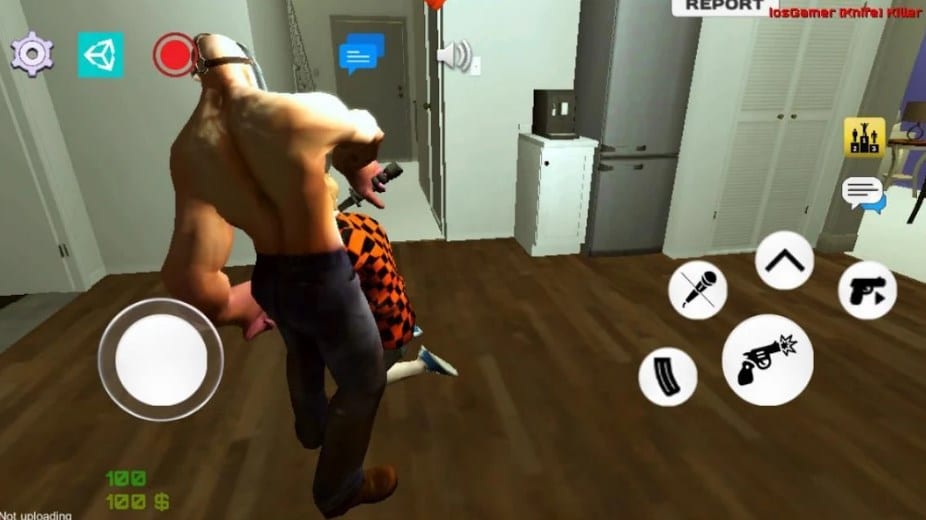 Invite your friends to play together in the game where you feel tense being followed by a scary murderer that can jump from any corner on your way.
The game is available for both platform iOS and Android for free.