Most of us are used to work with the .docx files made in Microsoft Word and the PDF ones seem like something comprehensive. And if you've been struggling with editing docs of PDF type we can introduce you to another useful software that will make this process a breeze – it's PDF Page Merger.
You can also create scanned PDF files by adding the sketch effect to the photos. Check out these apps to device the best ones for that.
The people who will find this program useful probably have to deal often with printing out large-scale documents or editing the books. Of course, this list is far from being complete and even if at some point in your life you will need to merge the pages of your PFD doc – you can just use this software.

The usage of the PDF Merger software is more than easy – all you need is to install it and run – then upload your file where you need to merge pages, mark the ones you want to process and you're good to go!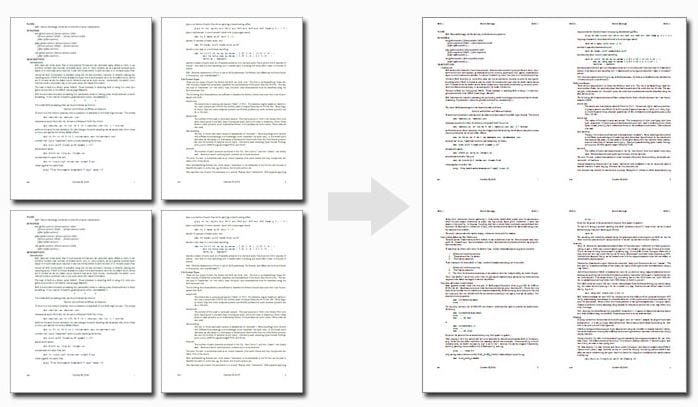 PDF Page Merger supports various page formats, besides the classic A4:  A3, B5, C1, Letter, and so on. Before actually merging the pages you can adjust the settings so the output would be closer to the desired device/print size. By the way, here you can also combine several PDF files into one.
You can create PDF files from your photos by trimming and cutting them. By the way, check out these apps to achieve the best effect.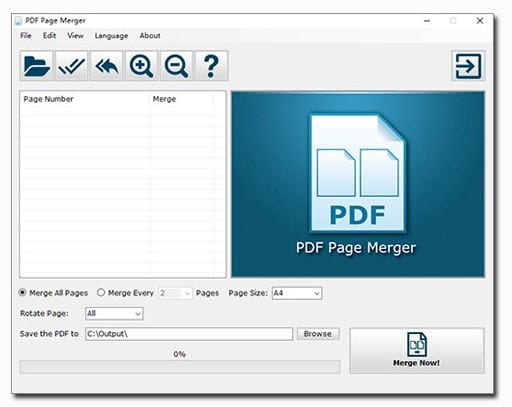 What is more, if you like being productive and don't waste your time you can check out these apps to find people's social media quickly.
What is more, you can always expose the document with the merged links to the mass printing. It is especially useful for schools and universities. The program comes in 2 versions – the free one (with watermarks) and the pro one. Honestly, the price for the full pro version is more than affordable and you can also purchase it for multiple accounts!